Sometimes a nipple is worth a thousand cumshots. So, let's change the pace with porn fans and go from hardcore to hot and arousing. Less is more is our mantra for today. So, instead of a list of rough and kinky pornstars, we want to show you some of the best celebrity nipples photos caught in public so far.
You'll see singers, actresses, and models who free the nipple to our delight and proudly present their pokies. With the rise of stupid media, random sluts will copy the kinky trend only to have their nipples ripped because of some accident. Or maybe I'm watching the wrong kind of movies?
Jennifer Lopez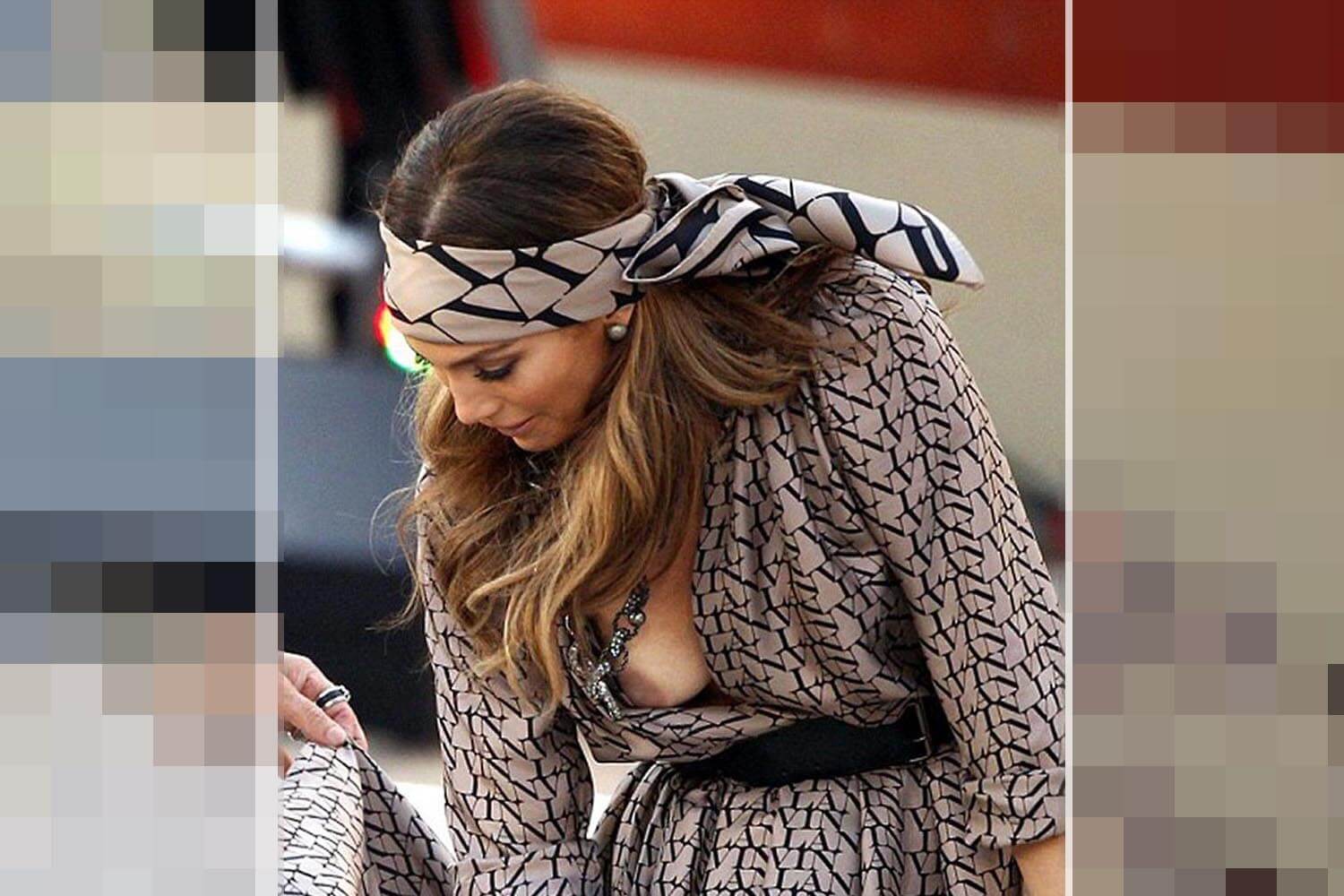 Here's the famous topless picture of Jay Lo, which will live forever, like her legacy. Who knows if it was a PR stunt or an accident, but the facts remain facts. Jennifer didn't wear a bra that day leading to an exposed and marvelous boob reveal.
Also, despite being in her 50s, Jennifer looks as good if not better than hundreds of pornstars in their 20s that we've praised for their beauty on our site. That tells something!
Rita Ora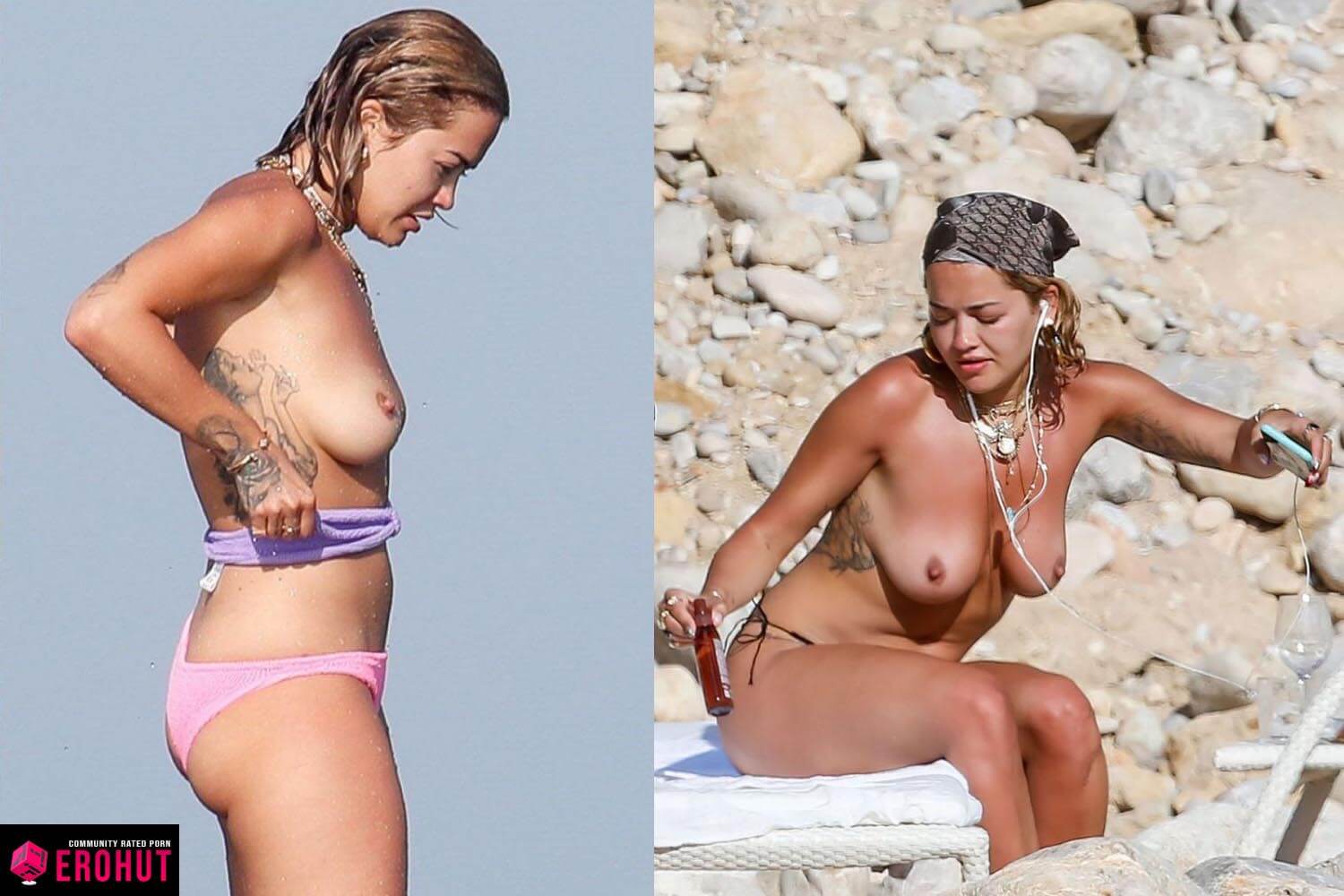 27-year-old pop singer, songwriter, and Fifty Shades of Grey actress Rita Ora has quite the body and a wonderful pair of real tits.
Her choice of clothing might be questionable, but we always approve of braless celebrities. Having checked other pictures and social media comments, we find Rita to be great not only for "nudes" but also for multiple performances, world views, being a cool human being, etc.
Iggy Azalea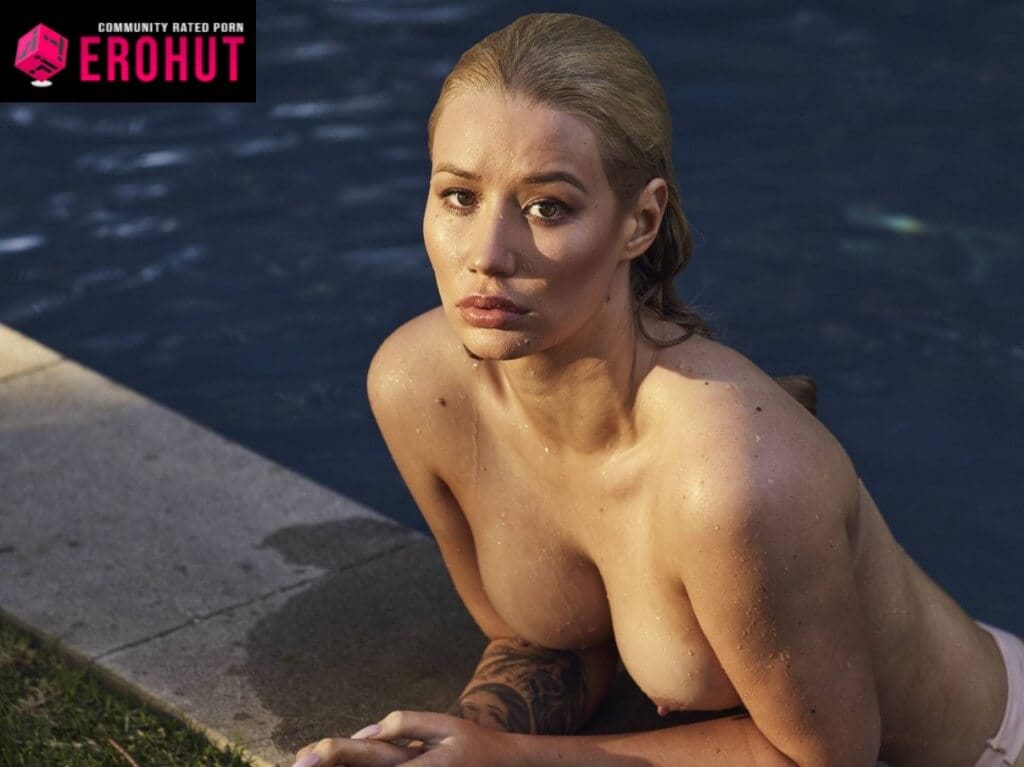 Australian rapper Iggy Azalea is mostly known for her big ass. Like, which she shakes on stage and sings about in her songs.
But as lovers of tiny tits, we are delighted to see her small boobs showing in this see-through outfit for a change.
The mystery has been solved and you can see her privates, raising more questions. Like: what's next? Will we see more boobs, nipples, nude ass pictures, and someday, sex videos? What a cool world to be alive, especially with hot babes like Iggy.
Jennifer Aniston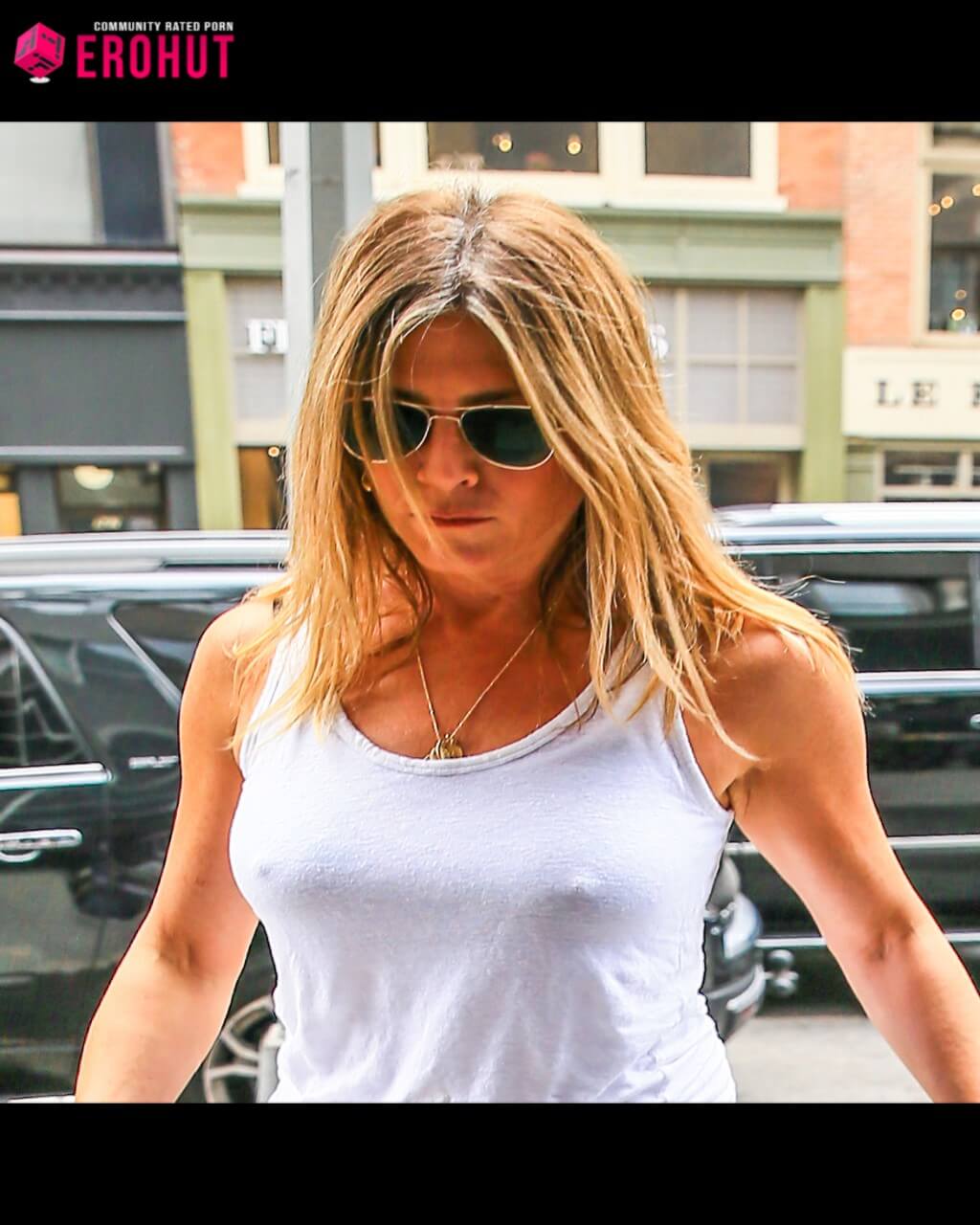 You might remember the hit sitcom "Friends" if you're not too young. Any guy who followed the TV show had a crush on at least one of the female leads. I think there was or will be a special reunion and it will be interesting to see how her body has changed. But, for now, let's focus on nudes!
When it comes to us, Jennifer Aniston was the actress we ogled. Once young and hot, she's now even better as a MILF and has nothing against showing off her braless celebrity nipples in public. After all, she paid for those perky tits.
Jennifer Connely
Child model turned actress Jennifer Connely, started her acting career off in 1986 starring opposite David Bowie in the fantasy film "Labyrinth".
Since then she's become a celebrity actress with some of the best big boobs in Hollywood. Of course, she has a handful of nude scenes, but even better, Jennifer doesn't mind flaunting her boobs and nipples in public.
Kendall Jenner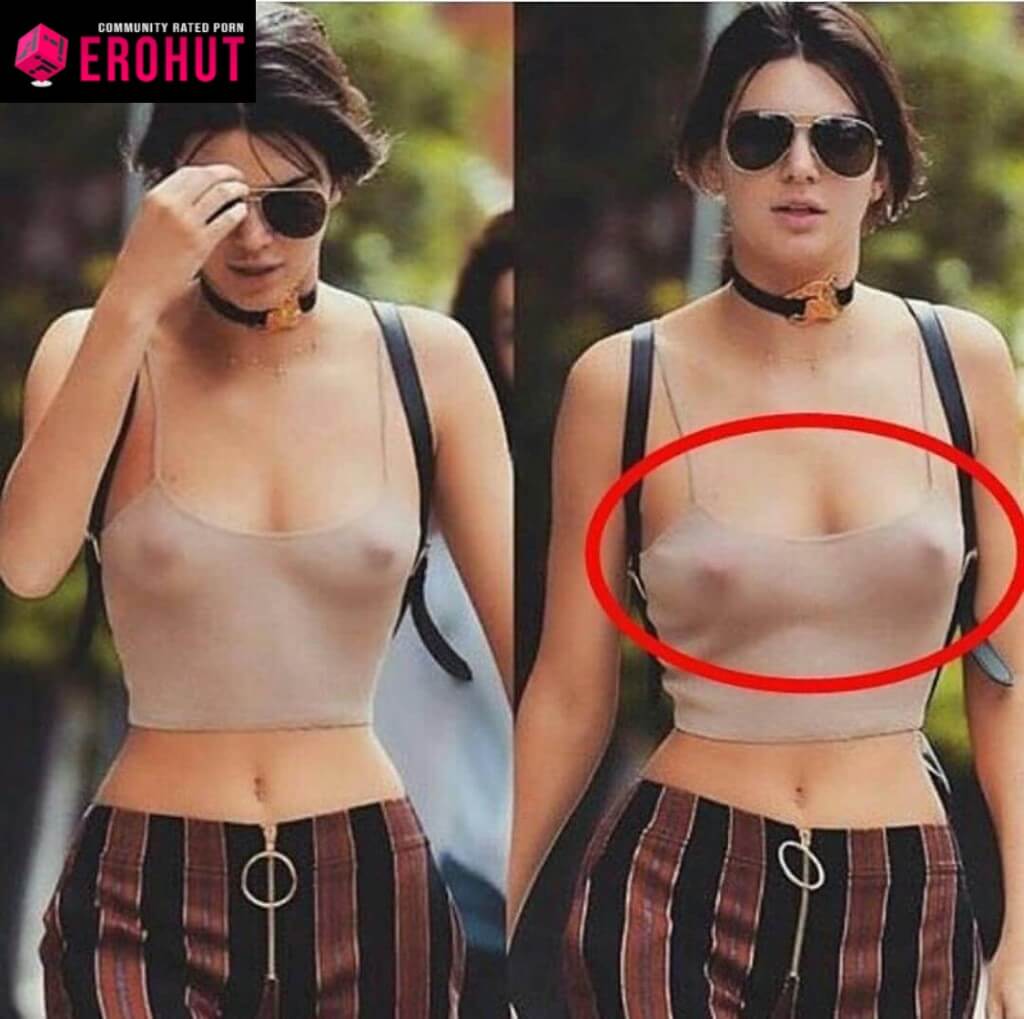 Despite having insufferable relatives and numbing our minds with the reality TV show "Keeping Up with The Kardashians", Kendall Jenner is a total hottie.
This slim model born in 1995 has no problem showing off her figure in public. That's why we can see her wearing frilly see-through shirts that expose her juicy nipples.
Jessica Simpson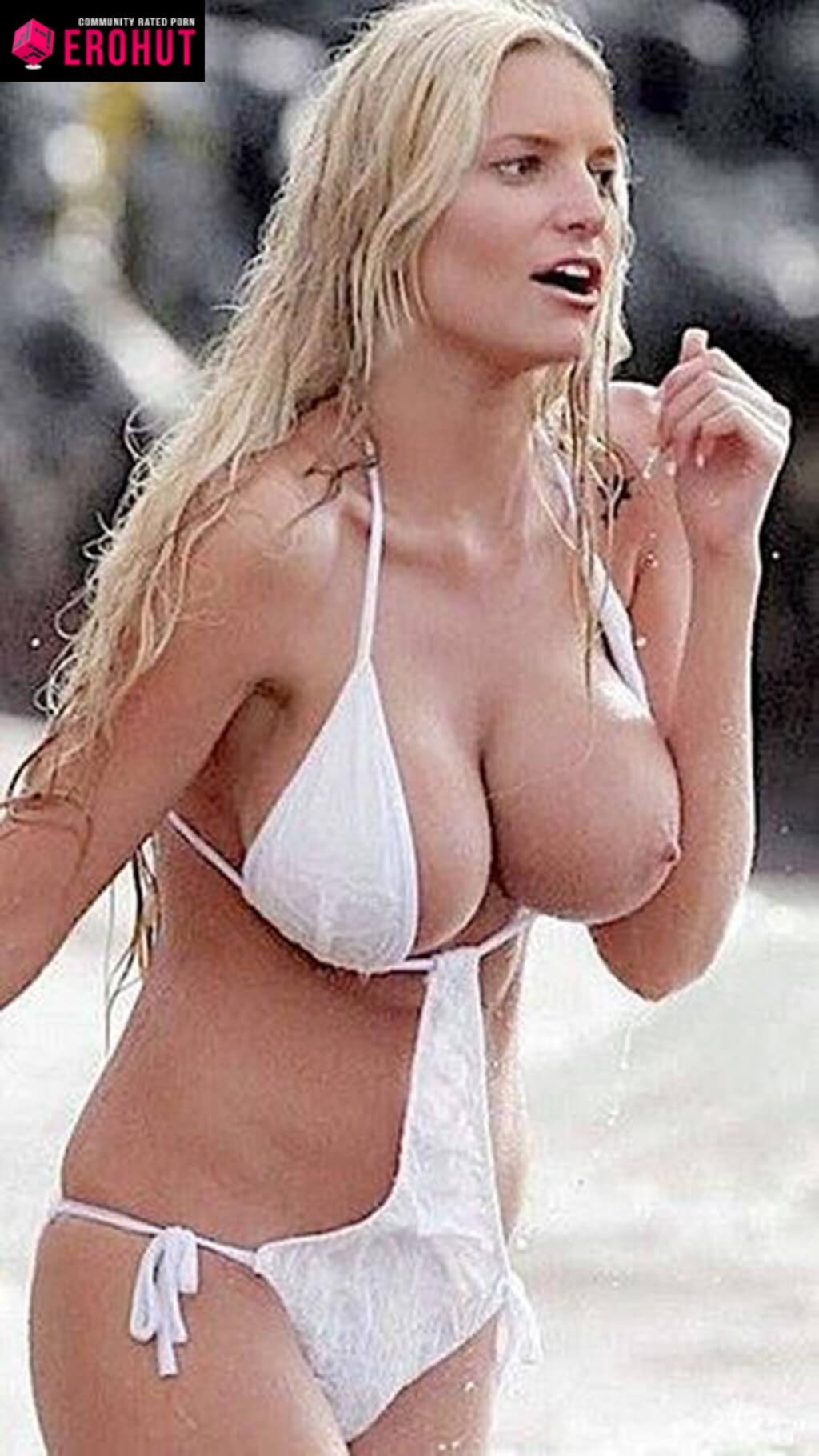 When blonde pop singer Jessica Simpson first appeared on TV, she was a 10 out of 10 and has only improved with age.
Now a 38-year-old mom, Simpson is getting curvier and looking like one of the Brazzers.com MILFs. Enjoy one of her best celebrity nipple pics.
Amber Rose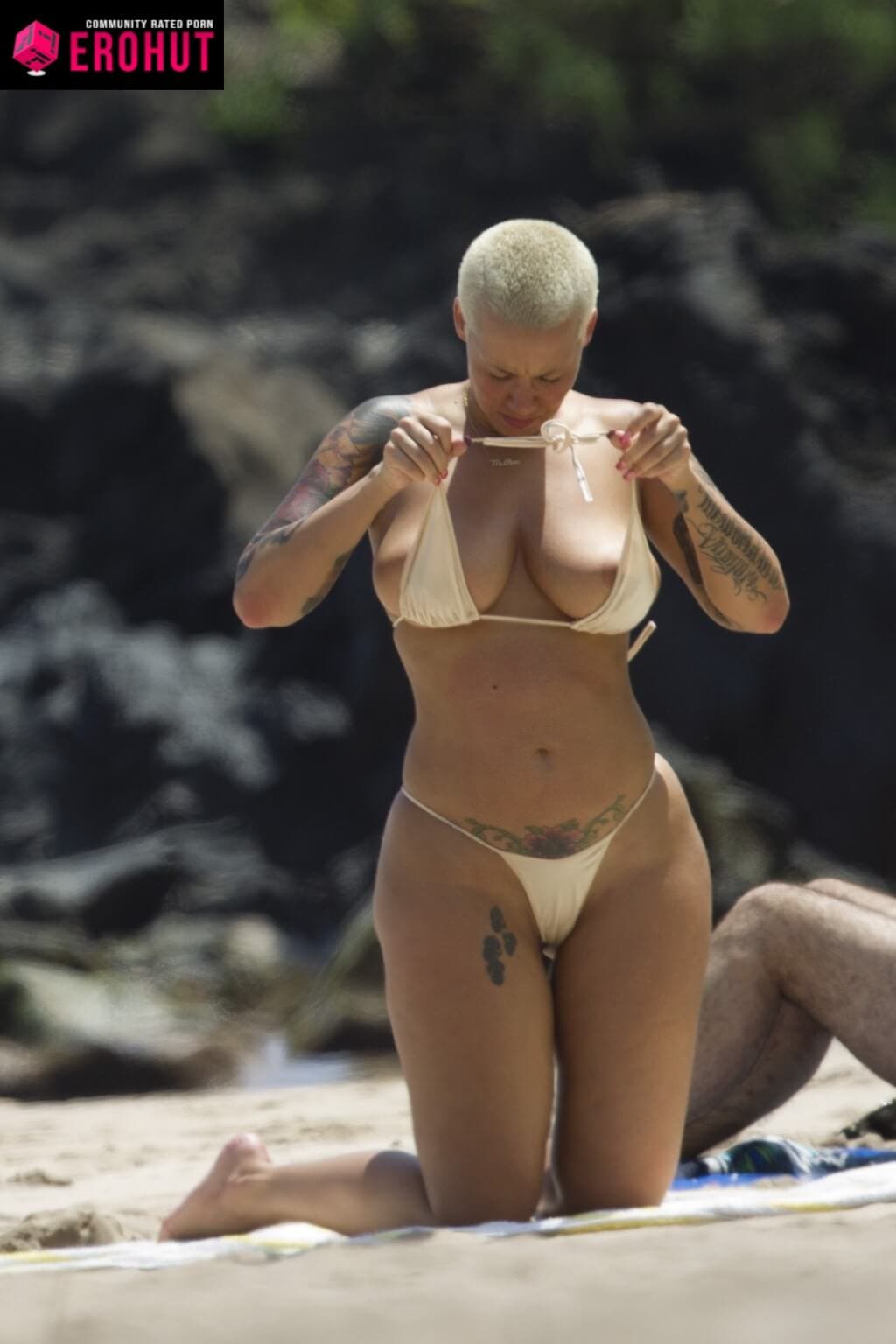 Amber Rose is a model, socialite, and actress known for dating various hip-hop artists and rappers. You can see her in videos with Young Jeezy, Nicki Minaj, and Wiz Khalifa, her former husband.
We had no idea who she was and still don't care, as long as she shows off her braless celebrity nipple piercing.
Selena Gomez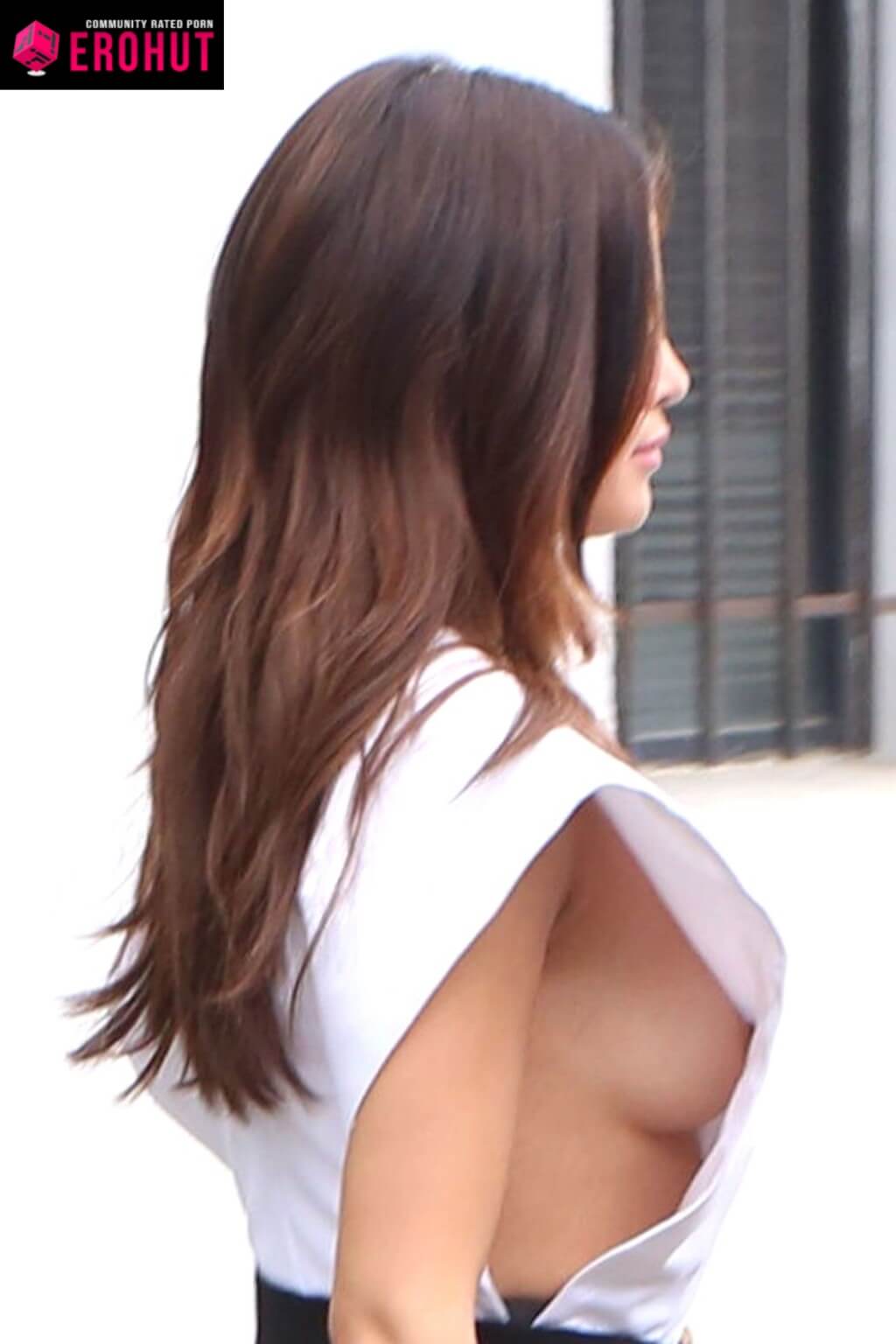 Selena Gomez has been a fully legal and fair game for eight years now. However, this Disney actress and pop singer has grown into quite a beauty that makes us crave Latina pornstars whenever we see her.
Her young tits are perky, her nipples tend to be hard, and she doesn't have to act all innocent anymore.
Rihanna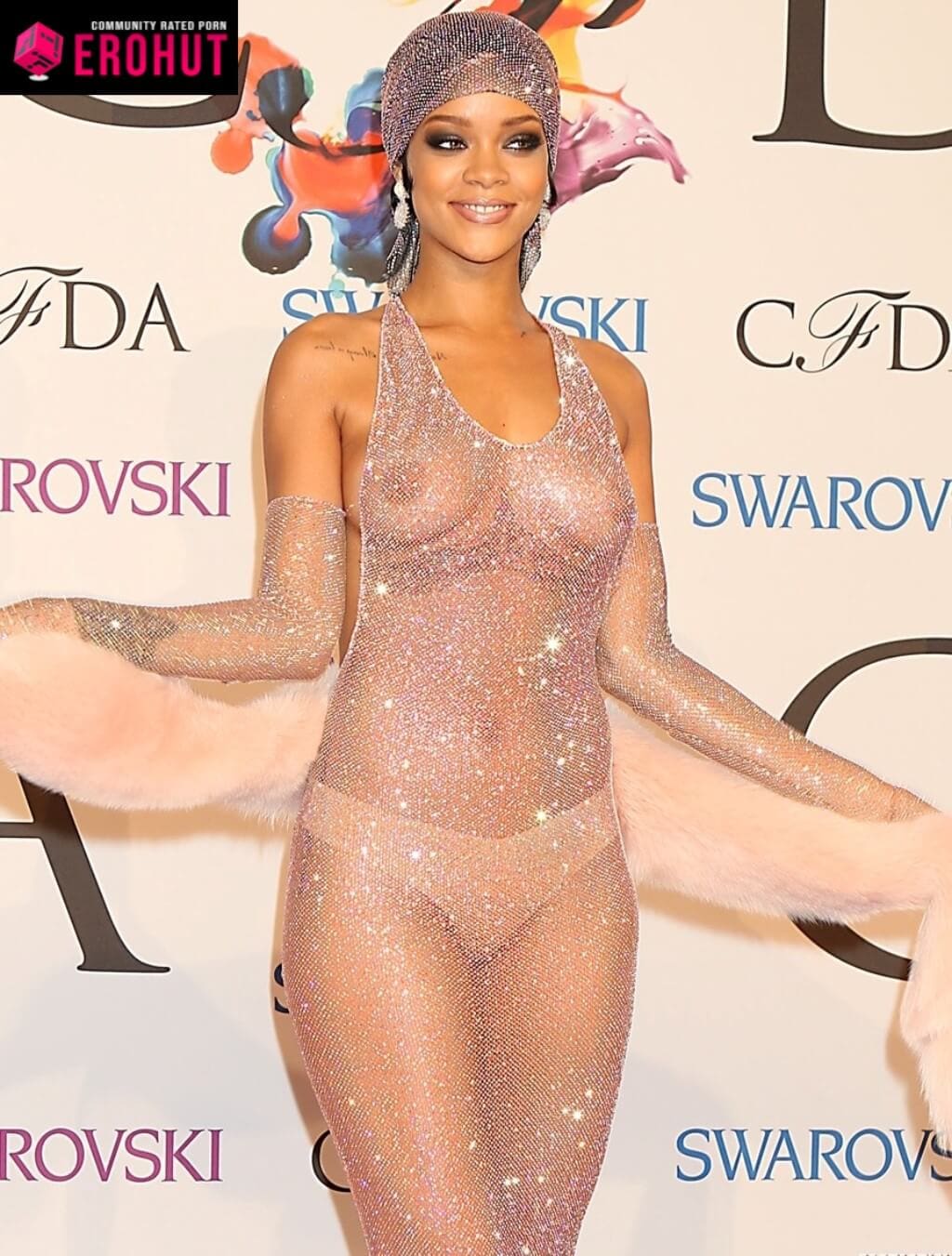 Barbados beauty Rihanna likes to sunbathe naked, so showing off her puffy nipples and mouthwatering boobs comes without a thought.
Words can't describe how much this island ebony turns us on with her naughty smile and sweet ass.
Bella Thorne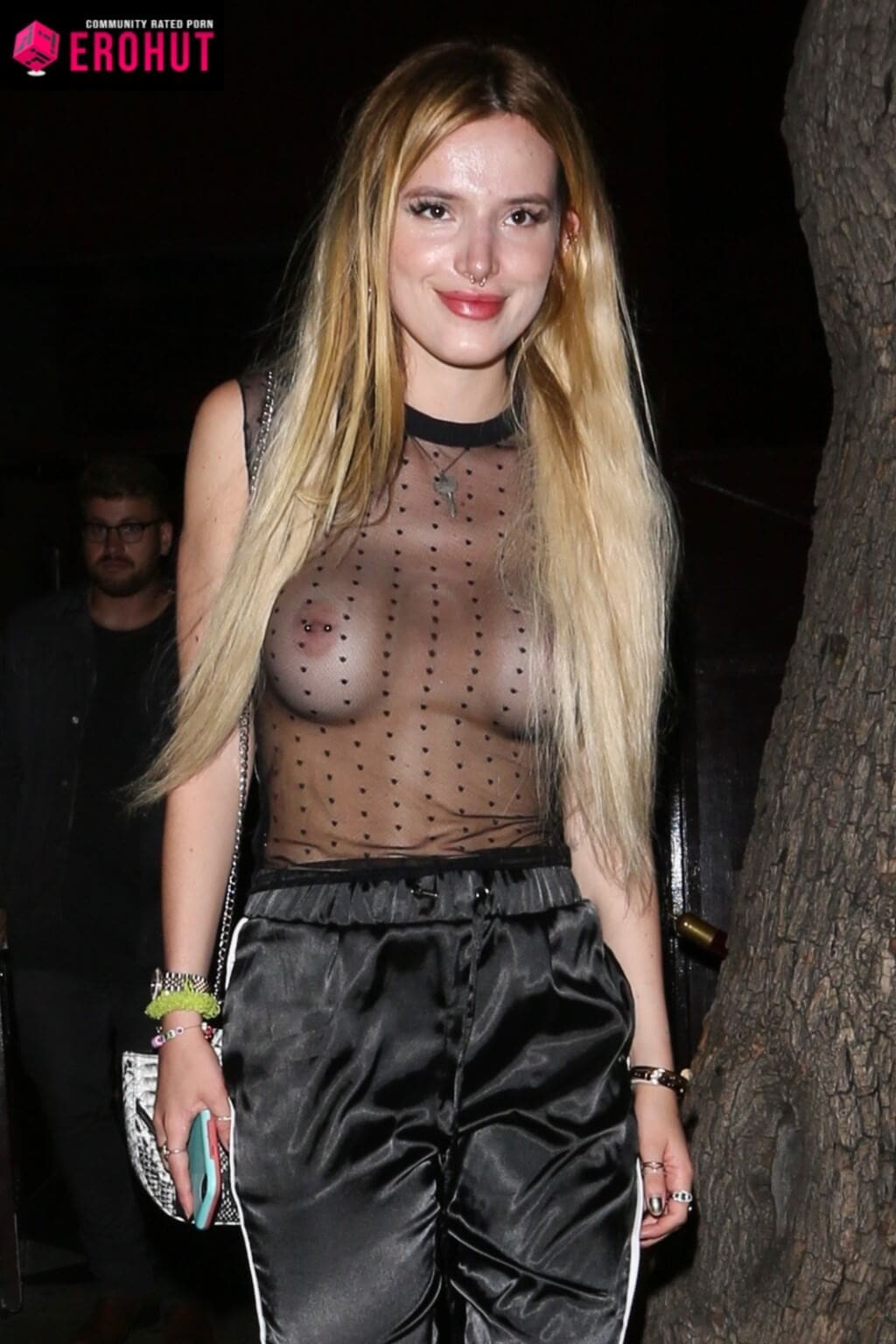 20-year-old TV and Movie Actress Bella Thorne always fires us up with her young budding body. She's known for showing off in public wearing skimpy outfits and snapping hot Instagram photos.
The paparazzi love her, and we can't get enough of her celebrity nipples.
Are you an ass man or a boob man? We love seeing a good pair of tits, whether large or small, but a nice rear end is worth its weight in gold.