Everyone has a few celebrity crushes, right? But what do you do when celebrity porn sites don't do it for you anymore? You come to EroHut, the place for insane top lists.
Don't despair, we know that there's a pornstar lookalike for almost every hot actress, singer, or famous babe out there. However, not everybody has time to identify them all. So, we're going to do that job for you and share some of the best celebrity pornstar lookalikes. Check them out below and don't be afraid to share other names in the comments.
#20 Shakira – Carmel Moore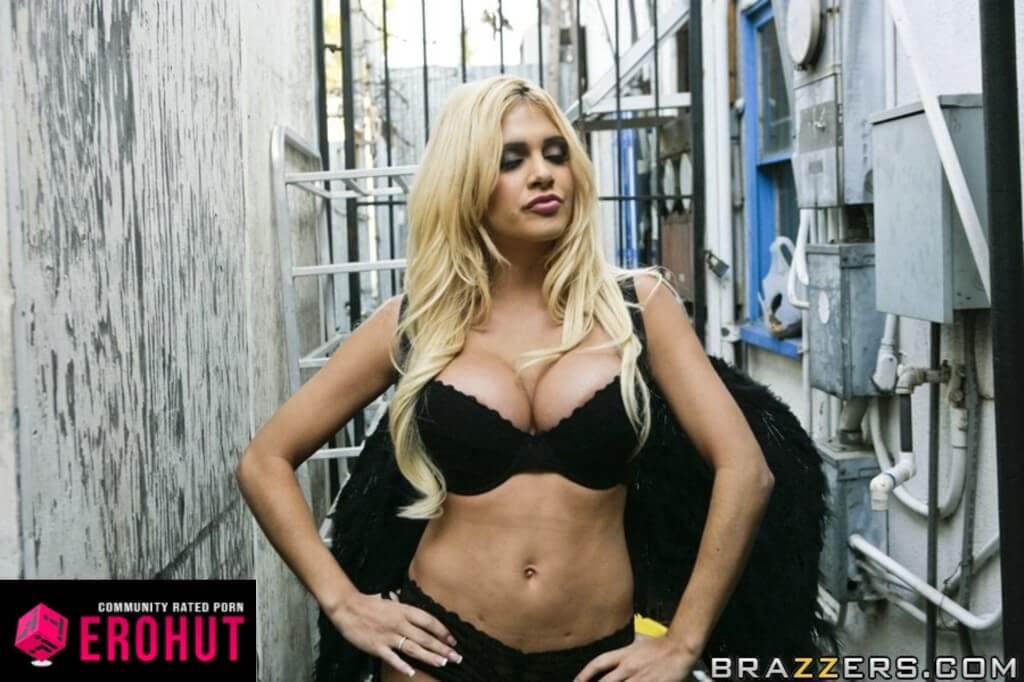 Colombian blonde Shakira won the world over with her hits and won us over with her incredible hips. To make matters worse, she flaunted her booty on stage in skin-tight outfits that left us drooling. That's why we were excited to find a Shakira pornstar lookalike from England, Carmel Moore.
Wherever, whenever, let's all go and jerk-off together. Carmel will help you out with her videos Twistys.com.
I think the saddest thing about this top is that we're still grasping the straws since the lookalike ratio has remained almost the same for the last 20 years. What I'm saying is that the pond has been depleted, not with Carmel, but with the whole article. At least we have 19 more sluts to go.
#19 Kris Jenner – Shay Fox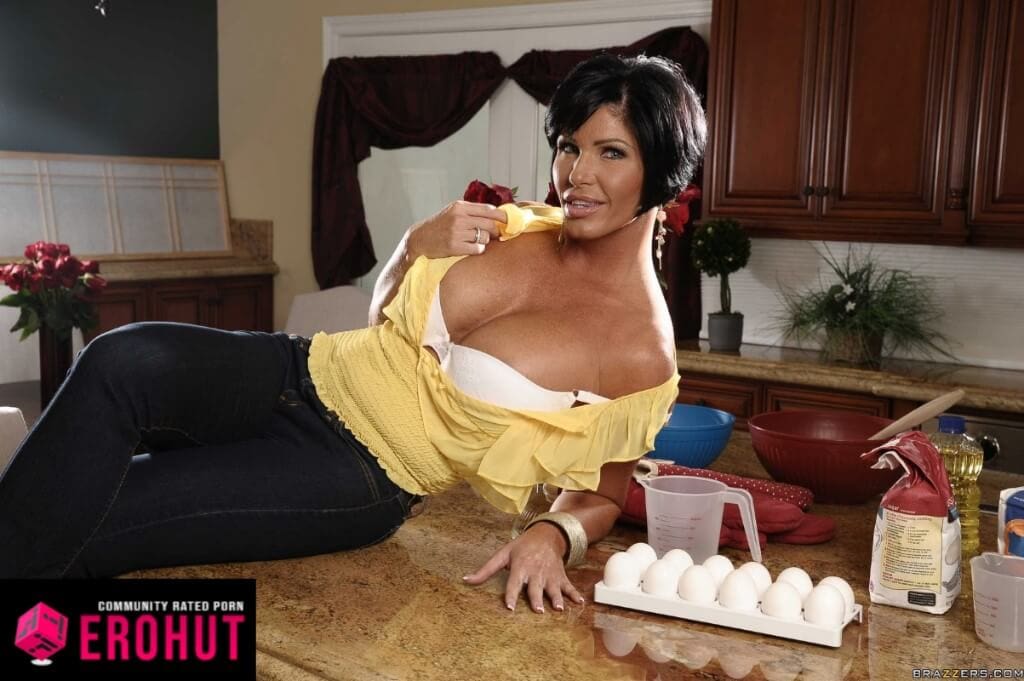 Okay, time to get a little freaky. At 62, Kris Jenner is one sexy GILF and the brains behind the most annoying reality TV show in the world. What's that? It's called Keeping Up with The Kardashians.
Do you want to see her take that cock on top of hardcore sex scenes? We have found a perfect pornstar lookalike, Shay Fox. A stunning model with a tight body and a great pair of balloon-like boobs that you can titty fuck any time.
#18 Avril Lavigne – Liz Vicious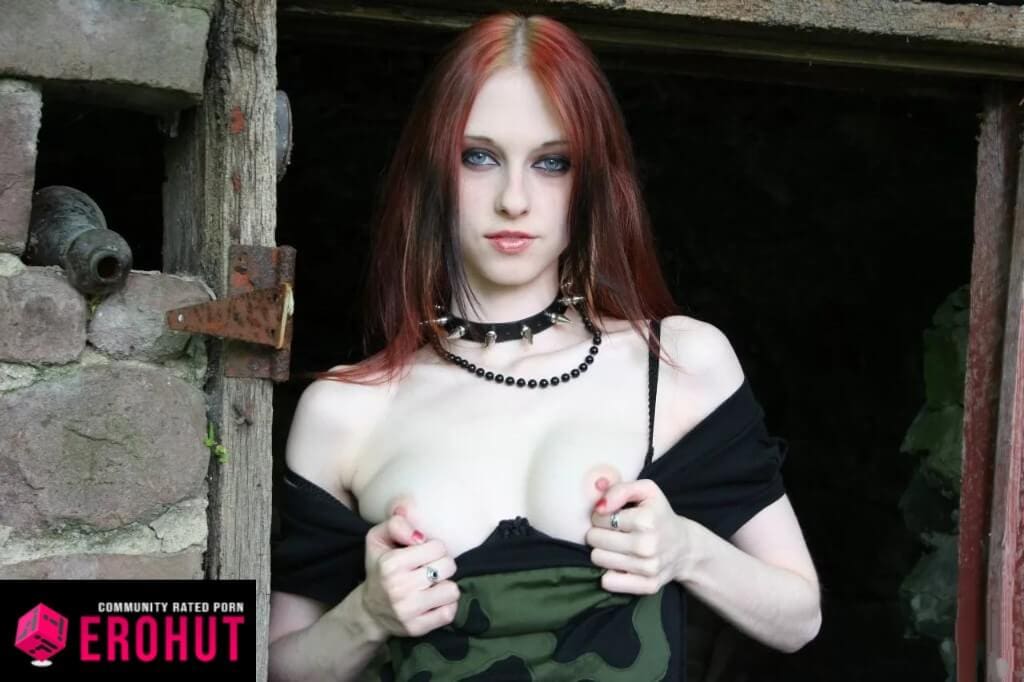 If you're old enough to remember Avril Lavigne's debut on MTV, then you must have had a crush on this skinny skater from Canada.
There are many celebrity lookalike pornstars that sluts try to emulate, but no one is perhaps as hot as Liz Vicious. This goth babe seems to have retired from porn and is now working on comics.
One may still find her on free porn sites if they please. Don't expect the glorious 4K shots though, just old 480p or 720p videos.
#17 Sarah Silverman – Joanna Angel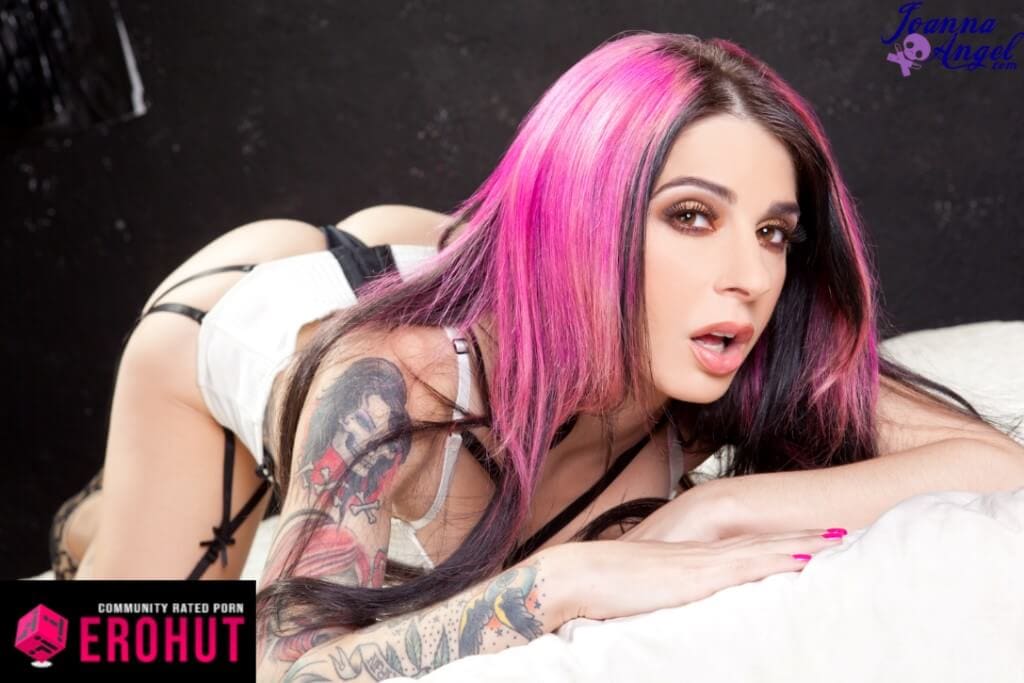 A female comedian, producer, even actor, Sarah Silverman is a talented, funny, and incredibly fuckable brunette. Despite a few nude scenes in movies, we turn to Joanna Angel, a hot tattooed pornstar!
When we want to see a Sarah Silverman getting her ass fucked, we go to Joanna.
#16 Nicole Kidman – Diane Deluna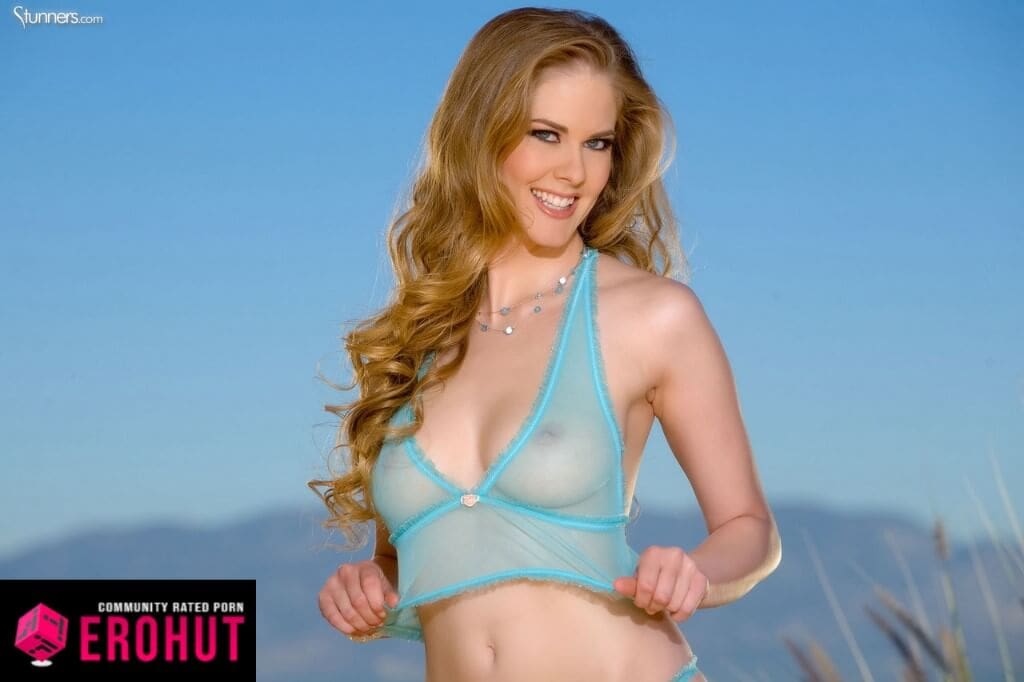 In her prime, Nicole Kidman was a gorgeous Australian redhead with a strawberry blond tone. She did share her fully nude figure on film a few times. However, if you want more, then Diane Deluna is the pornstar for you.
This adult model and a Playboy Cybergirl are identical to Nicole Kidman! Well, except that she's almost twenty years younger. Deluna loves steamy lesbian scenes with kissing, caressing, and joyful sex toys. Did multiple scenes with Twistys.com, so that's the site we recommend.
#15 Olivia Wilde – Sophie Lynx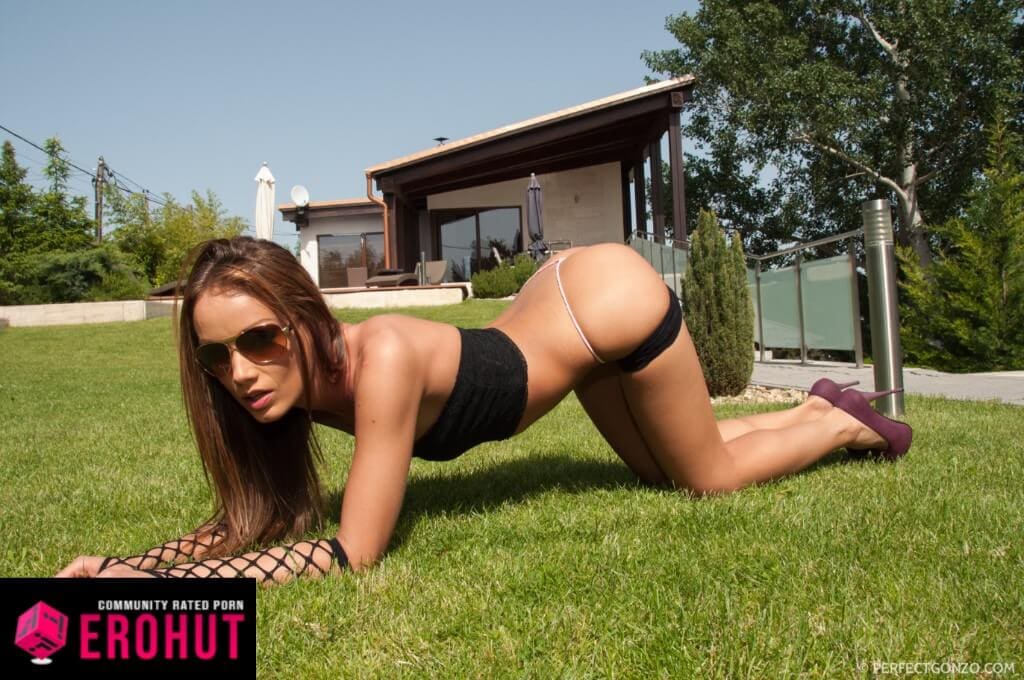 Have you ever watched Dr. House? Chances are you did dream about banging Olivia Wilde. Even though she's been so generous as to show off her small boobs and bush here and there, that's nowhere close to satisfying most men.
That's where a Hungarian pornstar and a divine angel, Sophie Lynx comes in. This 33-year-old looks eerily similar to Olivia and has no limits to what she will do on camera. So far, we've seen her take creampies, double penetrations, fuck fake taxi drivers, and get her little ass nailed by thick dicks. Don't forget the multiple aliases like Estee, Sophie Linx, and Toronyosi Eszter when you search for her.
You can watch Sophie on the 21Sextury.com site.
#14 Rihanna – Lavish Styles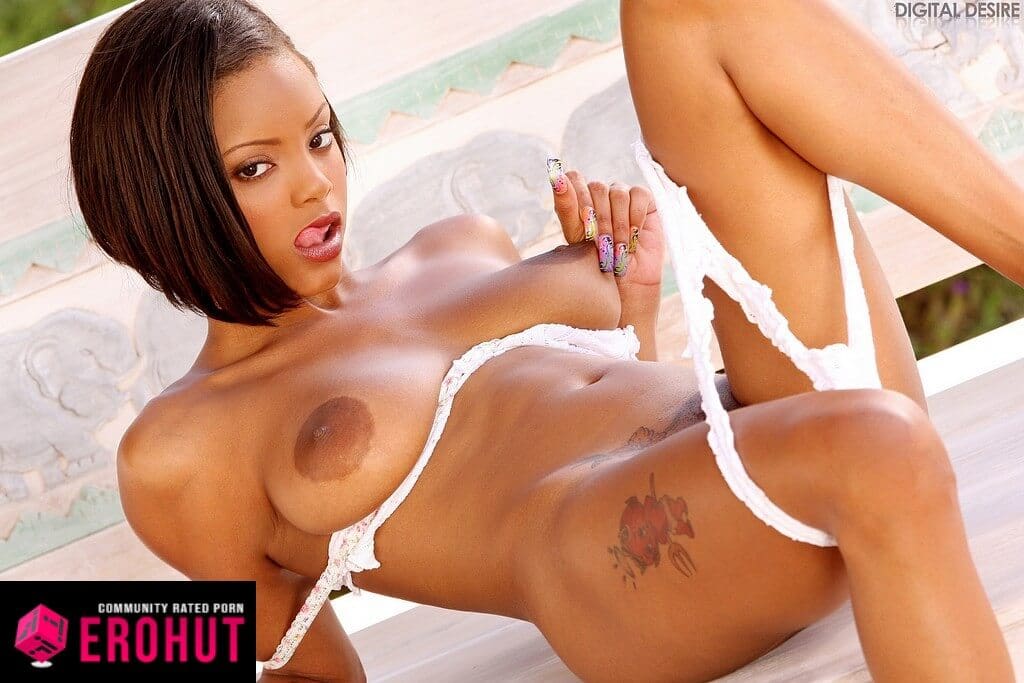 You may not like her music, but you have to love Rihanna's body. This ebony babe from Barbados isn't shy, so there's plenty of nude beach pics and leaked photos of her out there.
Nonetheless, fuck that erotica shit. There's also a Rihanna pornstar lookalike named Lavish Styles! This one is a dead ringer. Well, except that she has even bigger boobs and is 100% natural too. Lavish Styles goes hardcore with lesbians, fucking machines, as well as black and white guys.
Check her out on Twistys.com.
#13 Arianny Celeste – Audrey Bitoni
Thanks to celebrity porn sites, it's easy these days to find hot babes that resemble your favorite pornstar. The UFC ring girl, Arianny Celeste isn't exactly the type of babe that likes to dress modestly. However, if her sexy Instagram photos< aren't enough for you, check out Audrey Bitoni!
Her most famous scenes are on Brazzers.com, so choose your sources wisely.
#12 Rachel Weisz – Belladonna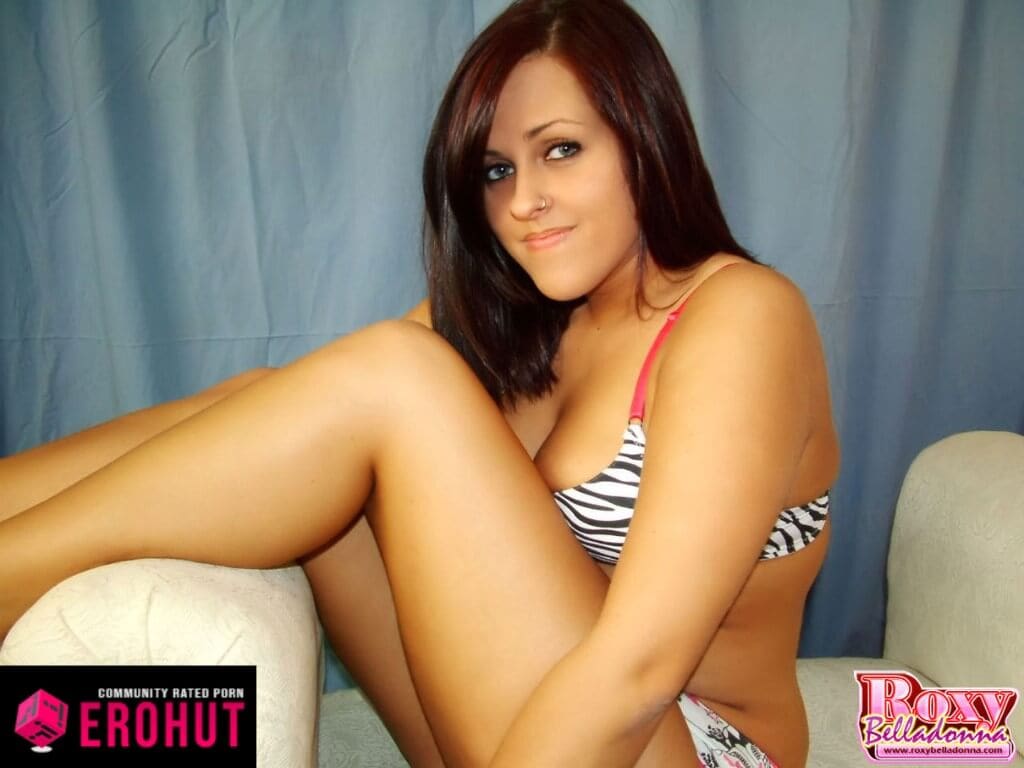 Born in Britain, Rachel Hannah Weisz started acting in the early 1990s. Her big breakthrough came in Chain Reaction. Afterward, she started in two mummy movies and Constantine.
Sure, you must have picked up the similarities between her and one of the kinkiest pornstars, Belladonna? Or Bella Donna, whatever…
Don't miss one of the best celebrity lookalike pornstars! Although she is retired, the are still plenty of her anal videos online on EvilAngel.com.
#11 Dana Scully – Kimberly Kane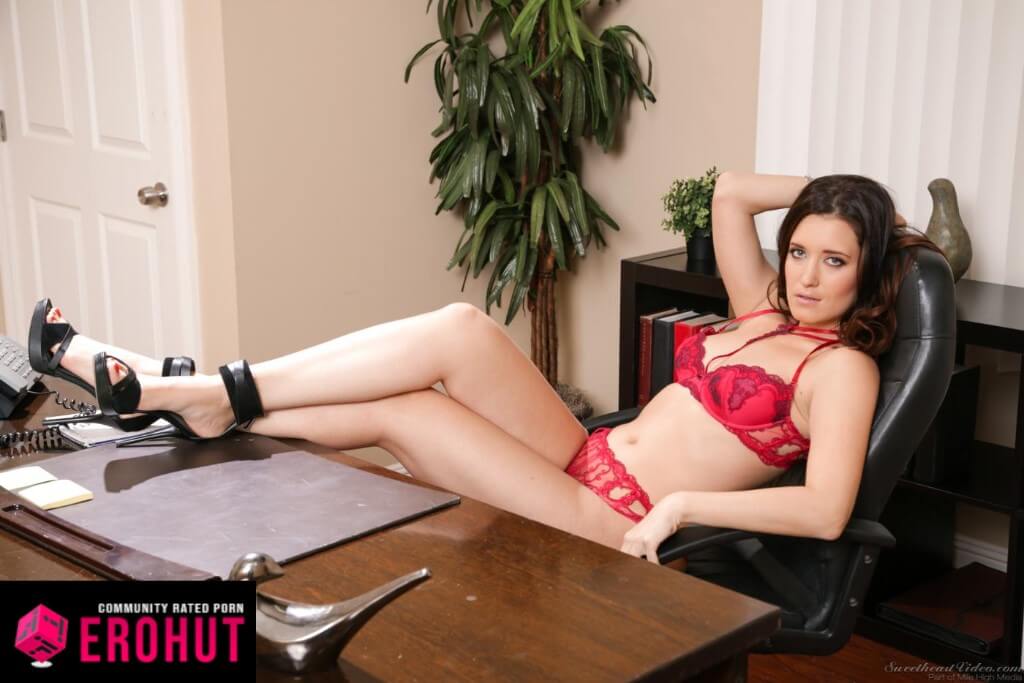 Our "older" readers will surely remember Agent Dana Scully from the X-Files. That song still gives me chills…
Despite always dressing moderately and never showing more than lingerie, we still fantasized about her. Over the years, a lot of fake nudes appeared online, some more convincing than others. It took us some time to find a Dana Scully pornstar lookalike, but we did it!
There is even a porn parody called the Sex Files starring Kimberly Kane. Search for her on RealityKings.com.
#10 Katy Perry – Natasha Nice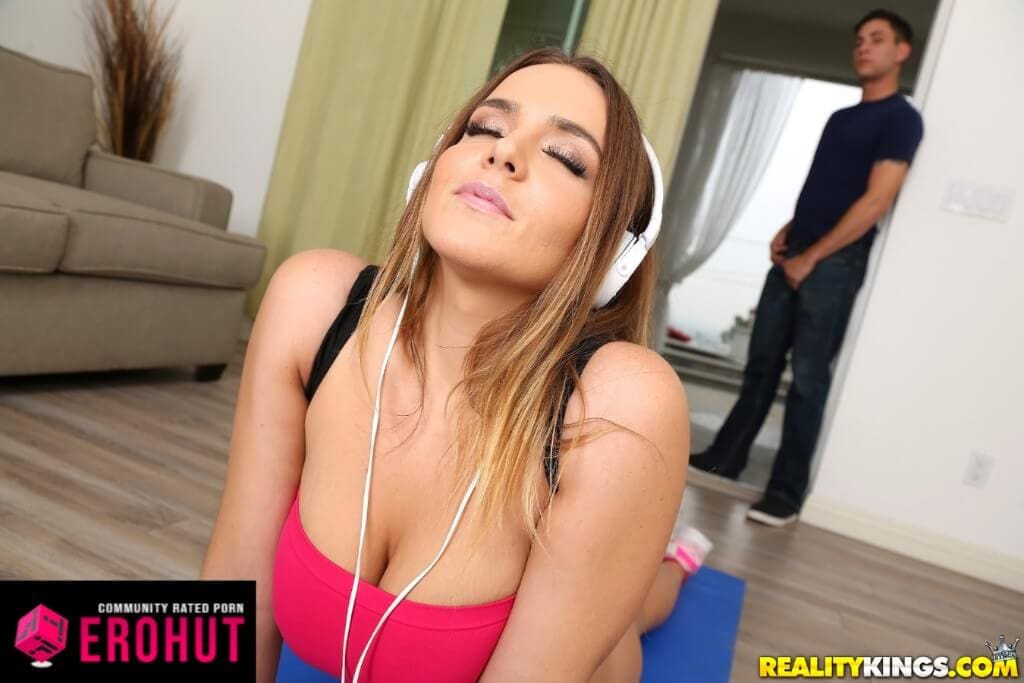 Although we're not fans of Katy Perry's new short haircut, she still is a total fox. Did those paparazzi bikini photos arouse you? Check a French pornstar, Natasha Nice and her stunning pair of large tits.
One of the most popular pornstars, so you do know where to find her, right? Brazzers, RealityKings, and all the usual places.
#9 Kim Kardashian – Rebecca Linares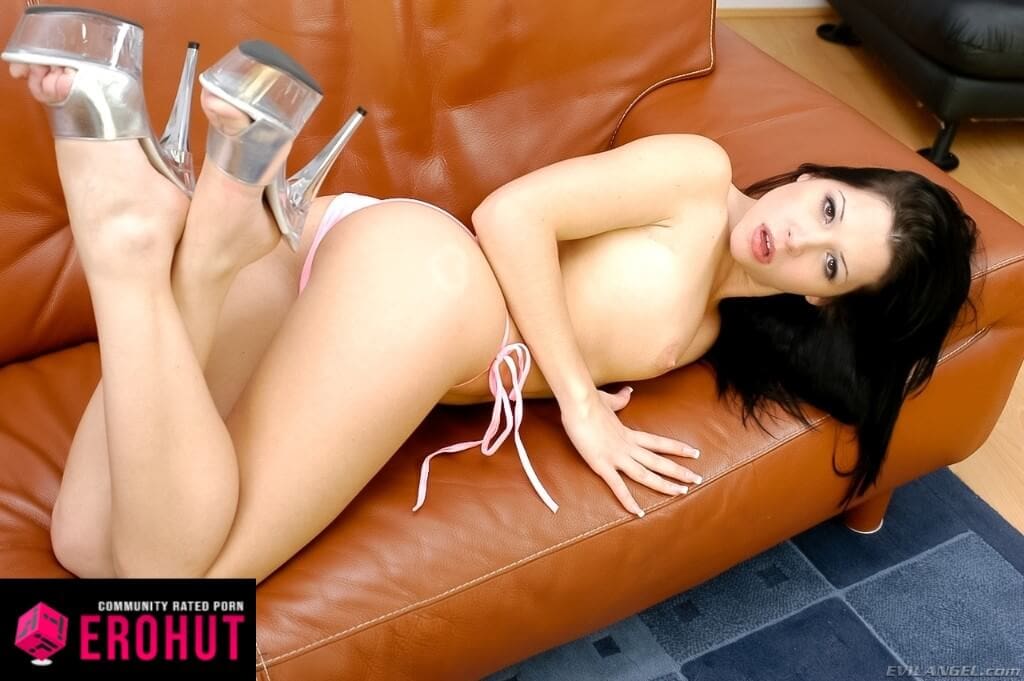 We know that Kim Kardashian doesn't need a celebrity lookalike pornstar. However, watching the same-sex tape over and over does get old. That's where Rebecca Linares comes in.
This Spanish beauty with big fake tits is a short, yet voluptuous brunette. Plenty of jaw-dropping scenes can be found on the $0 PornHub Premium accounts. Yes, we know… Everyone hates Kim Kardashian.
#8 Tyra Banks – Tyra Banxxx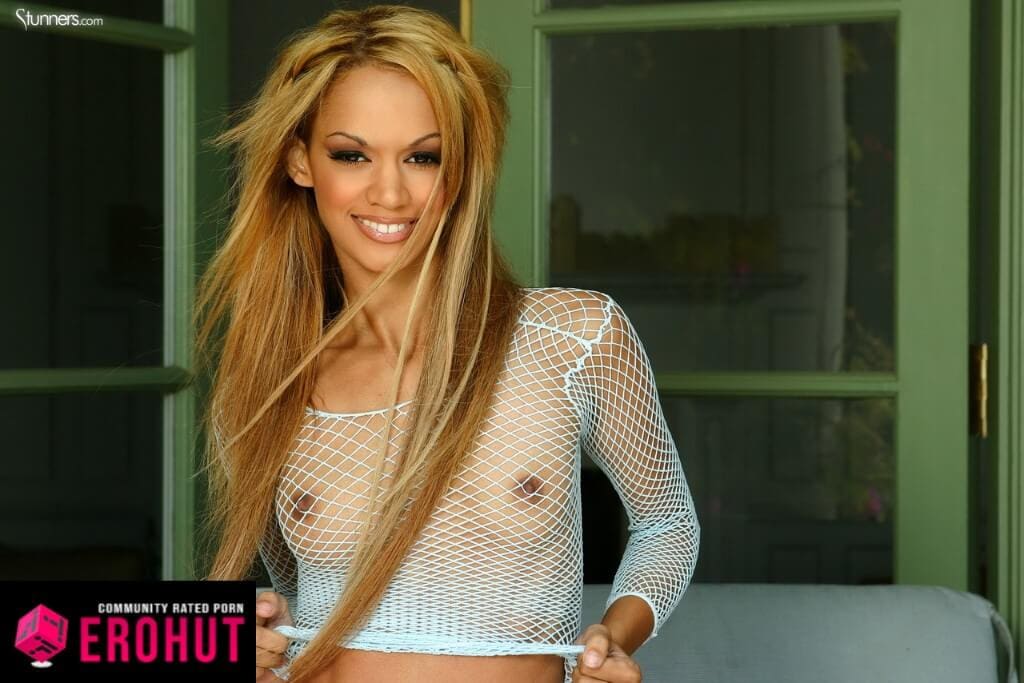 Model turned daytime talk show host Tyra Banks is insufferable. However, she's also hot as hell, and a MILF most of us would love to bang. Fortunately, she has posed nude for many magazines! Is that enough? Hell no!
We have a pornstar lookalike just for her, Tyra Banxxx. A dirty whore that has been in business for more than 3 years.
#7 Lindsay Lohan – Dani Jensen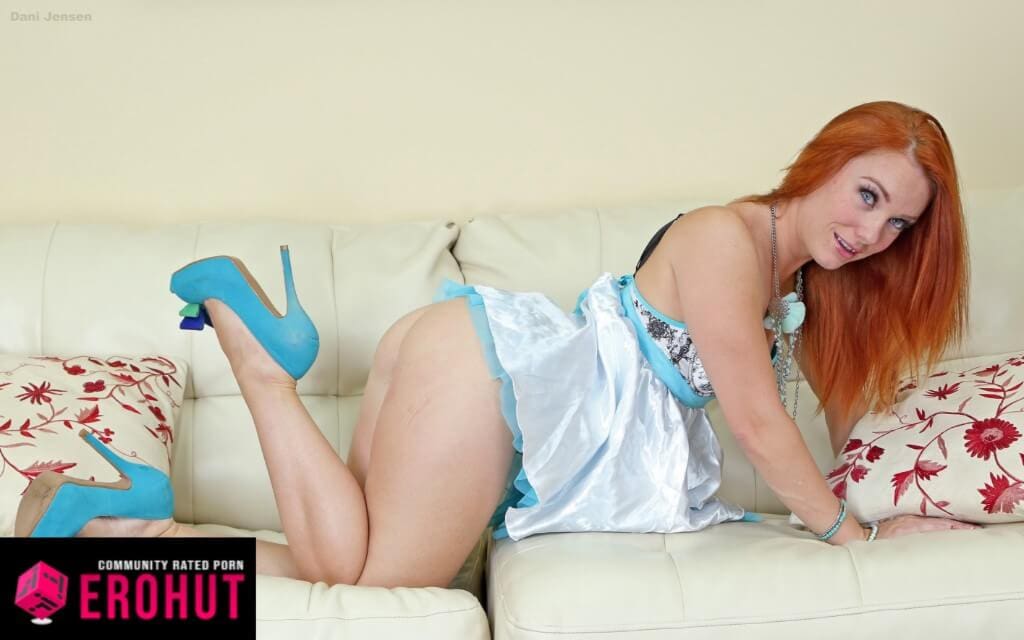 Lindsay Lohan was a pretty damn hot redhead and a famous one too. Unfortunately, she fell off the wagon at one point due to alcohol and drug abuse. If you still got a thing for this infamous ginger, your best option is to check out her pornstar lookalike, Dani Jensen.
Not only is Danni Jensen a tight MILF, but she has also far surpassed Lohan in the acting department. You will find her on $0 PornHub Premium and other free sites.
#6 Kate Mara – Little Caprice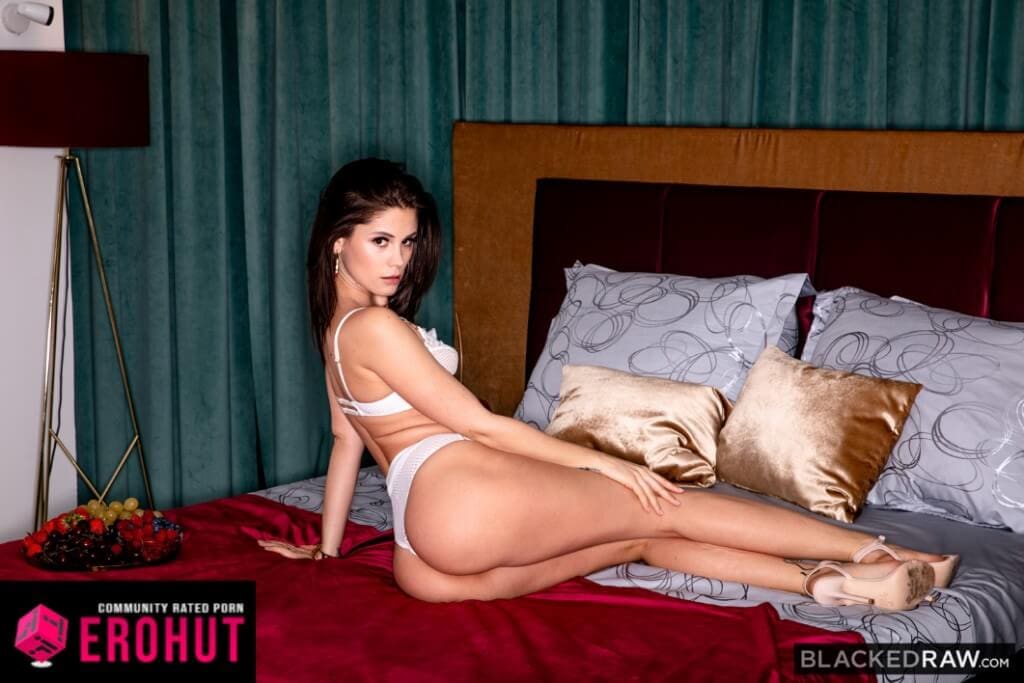 Fashion model and American actress Kate Mara is famous for her roles in House of Cards, 24 and American Horror Story. Not one bit shy, Mara has shown her small tits on TV and posed for some hot bubble bath photos.
What if you want to proceed further and watch some porn? Here's one of the best lookalikes, a Czech pornstar that we all know, Little Caprice.
She performs under the aliases Caprice A, Marketa, and Lolashut, which is confusing. Her videos can be found on networks like MetArt.com.
#5 Miley Cyrus – Miley May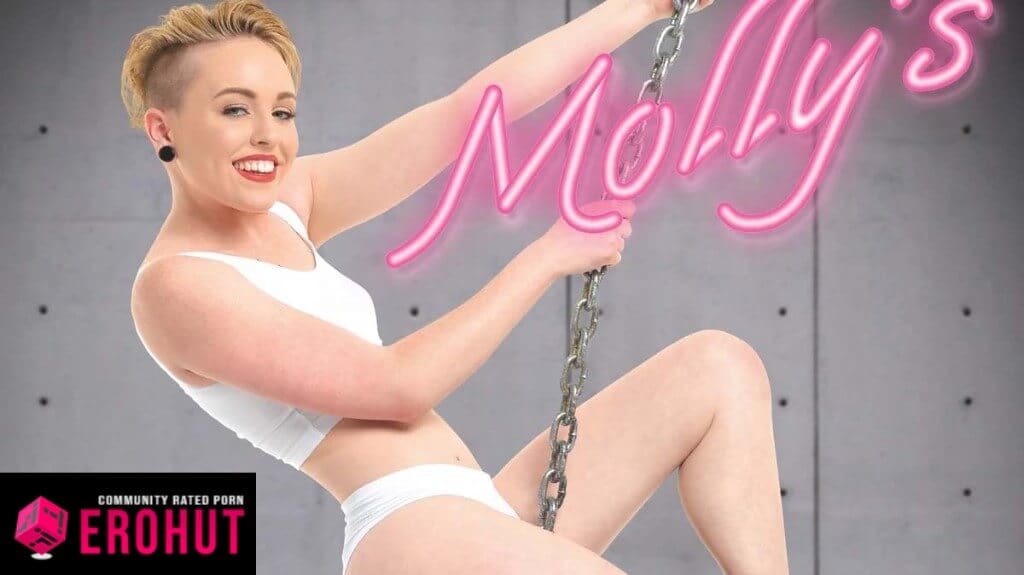 Miley Cyrus has that trailer trash look going on, which gives us mixed emotions. On one hand, she seems like a skank, especially when you factor in her accent. On the other side, Miley's hot in a way and makes you want to get down and dirty with her.
Luckily for everyone who wants to see Miley Cyrus nude, she has a pornstar lookalike named Miley May. This slut fucks her brains out on camera, not to mention ass teases. Her other aliases are Miley Mae and Caroline Cross. You'll love her, and you can find her on Brazzers.com.
#4 Emilia Clarke – Naomi Woods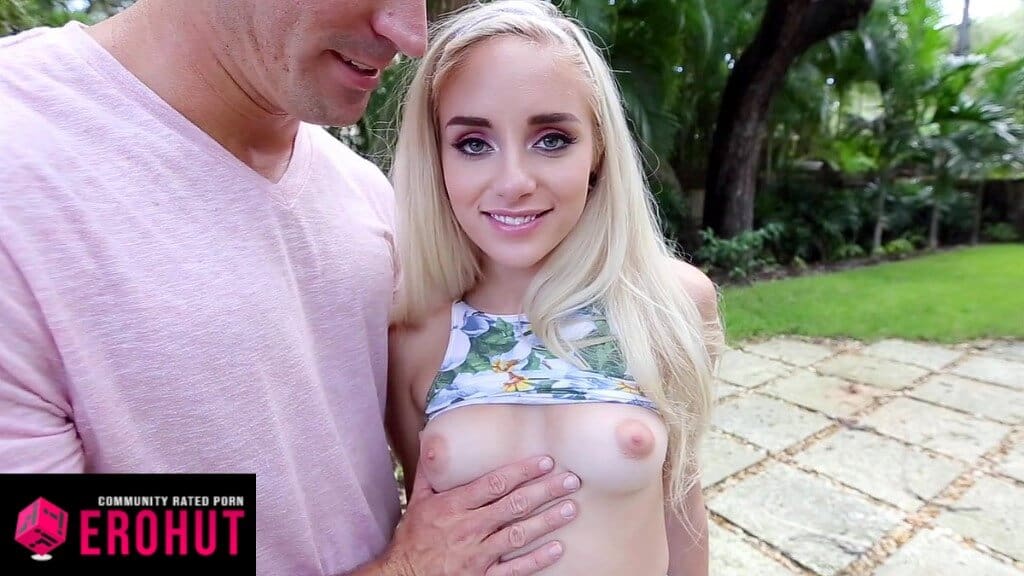 If there's one show that lets you feast your eyes on nude hotties, then it's Game of Thrones. But you know how it goes; give a horny guy some tits and pussy, and he will demand uncensored scenes.
The hottest babe of that medieval bunch is Emilia Clarke, and her pornstar lookalike is Naomi Woods! Naomi has been churning out straight and some lesbian scenes for 3-years now and is one of the cutest and hottest young pornstars in the industry. Watch her on MetArt.com and have some fun.
This list is just a taste of what's available. There are dozens of pornstars that look like celebrities out there, but we couldn't name them all.
#3 Kim Kardashian – Lela Star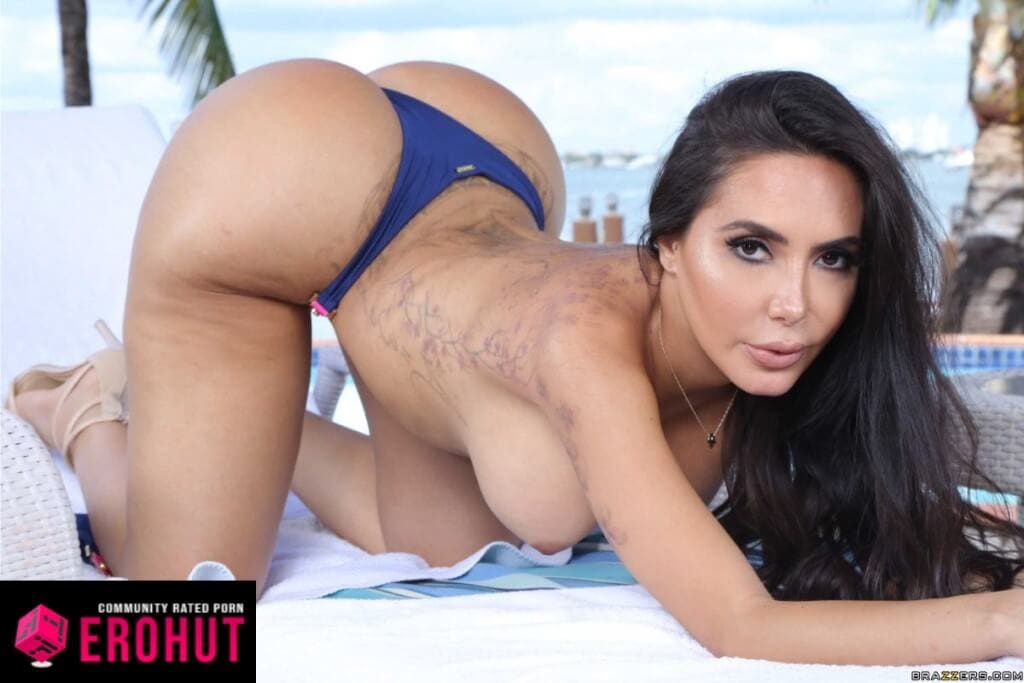 Lela Star is another Kim Kardashian celebrity lookalike if the world ever needed another one. Layla has fake lips, fake tits, and even a big fake ass like Kim's. Was she her idol?
Switch over to Layla and watch her bounce that massive ass on cocks. Where do you find her? On any of our recommended sites.
#2 Taylor Swift – Jana Jordan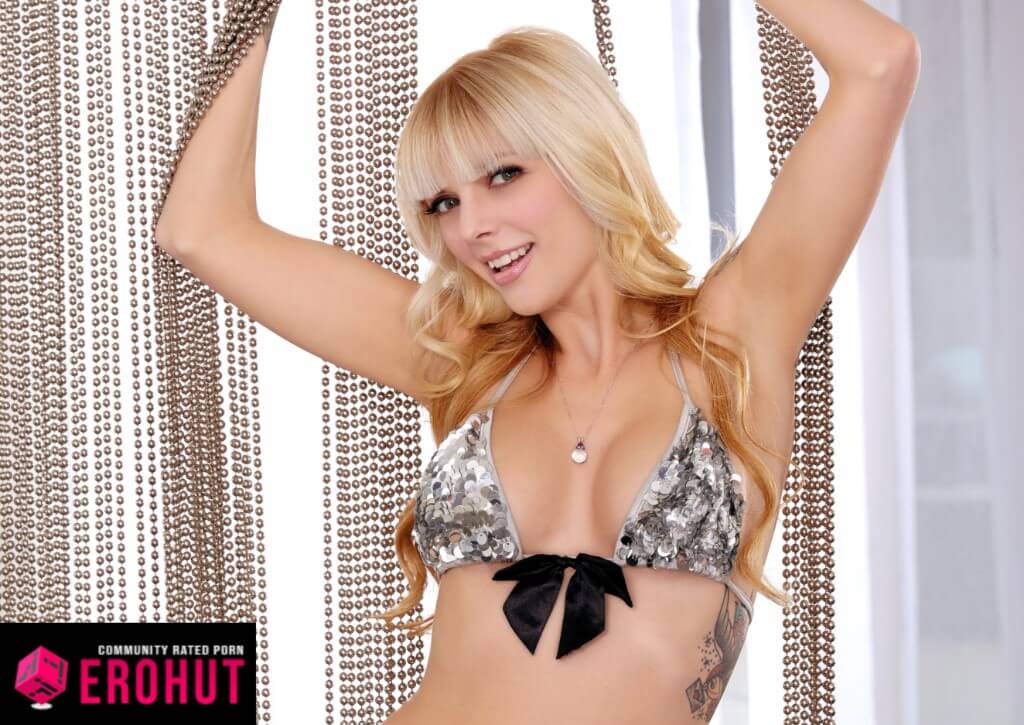 Unless you are Johny Mayer, chances are you never have and never will bang a young blonde singer Taylor Swift. Nonetheless, you can have the next best thing, Jana Jordan. This Texas pornstar is a bit older than her celebrity lookalike but just as hot.
Jana Jordan (also known as Jana Rocks, Jana Foxy, and Jana Louise Grochoske) is a carpet muncher extraordinaire. Her work revolves around toys, solo masturbation, and passion-filled one on one scenes with lesbian co-stars. You can find dozens of her videos on Brazzers.com.
#1 Michelle Trachtenberg – Missy Stone
Michelle Trachtenberg is famous for her role as Dawn Summers in Buffy The Vampire Slayer. We love her icy blue eyes, hot cleavage, and that big nose. However, despite a lot of fakes, it seems she's never been nude on camera.
Luckily for us, Missy Stone resembles her quite a bit! This slut has been butt naked and kinky in videos, photos on Brazzers.com and few other networks.