Most people still seem to gravitate towards teens and young pornstars. But we're going to make a case for grannies, or GILFs as fans like to call them! Of course, the experience is on their side, but they also have gorgeous bodies. Apply some grave or a hand moisturizer because these old slugs have long lost any flexibility. What is it like to fuck a dry plum? Let's ask around while our cocks are stuffed deep inside a cum socket.
Now, people always crave love and it does not choose age. So, there will be some cool sexy GILFs, don't worry. Especially when you consider that our top 10 of the sexiest grannies and GILF pornstars contain starlets pushing past 60 years of age. So, let's dive in and see who made it onto our list.
#23 Dana Hayes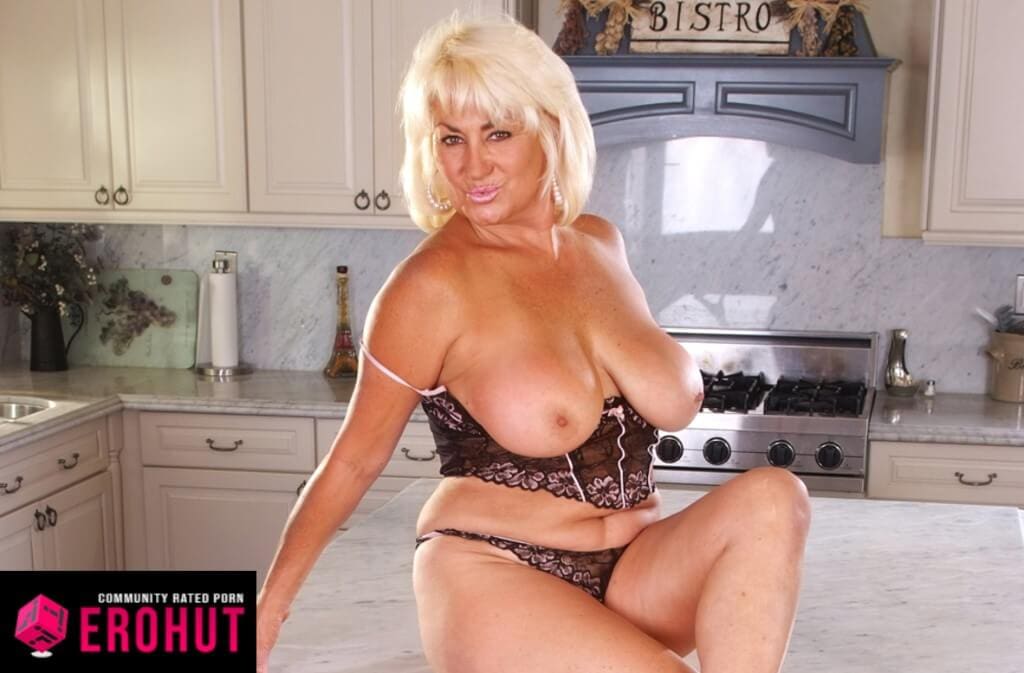 Dania Hays, or Dayna Hayes, is a blonde American GILF pornstar, perfect for lovers of plump grannies. Even if you don't fancy her age, the sexiness alone is enough to convince most otherwise.
She has devoured dozens of black cocks and munched on many pussies in GILF lesbian scenes. Watching her always gives me good feelings in my stomach. The funniest thing is that she's at the bottom of our article.
#22 Wendy Raine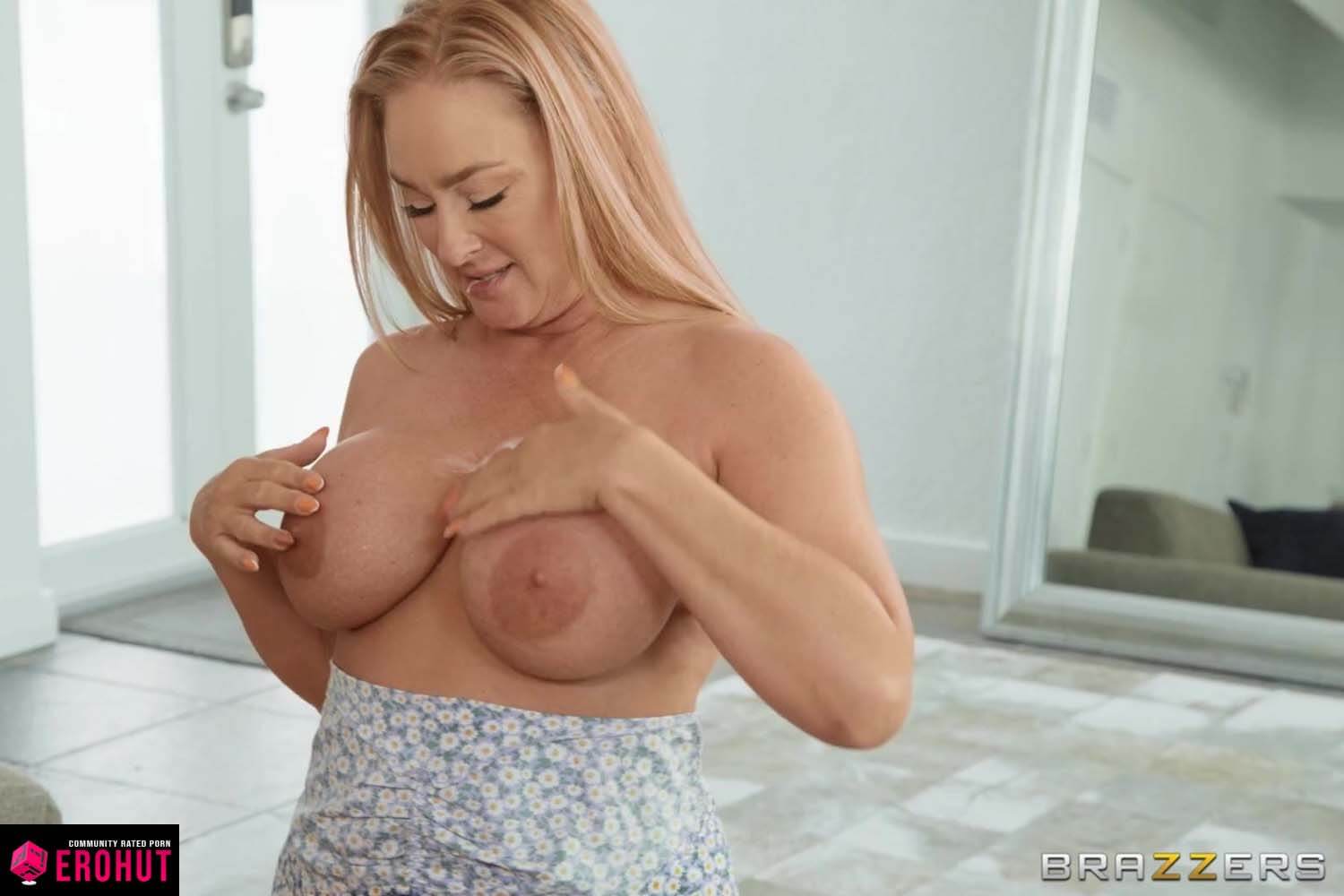 It wasn't an easy decision to make, but I've had to pick between two industry leading GILFs. It was either Wendy Raine or Tiffany Mynx, whom only the top-tier masturbators will remember. She has been sacrificing her cunt for the gods of porn since the mid-1992, which was like two centuries ago. I mean. were you even born back then and if so, for how long?
But ultimately, Wendy took the cake home because she's still as active an ant and even looks more GILF than many other grannies there. It's probably the only area where aging looks count as a compliment. And if you want to speak experience and skills, there's nothing wrong with someone who has been fucking since the dawn of time.
#21 Erica Lauren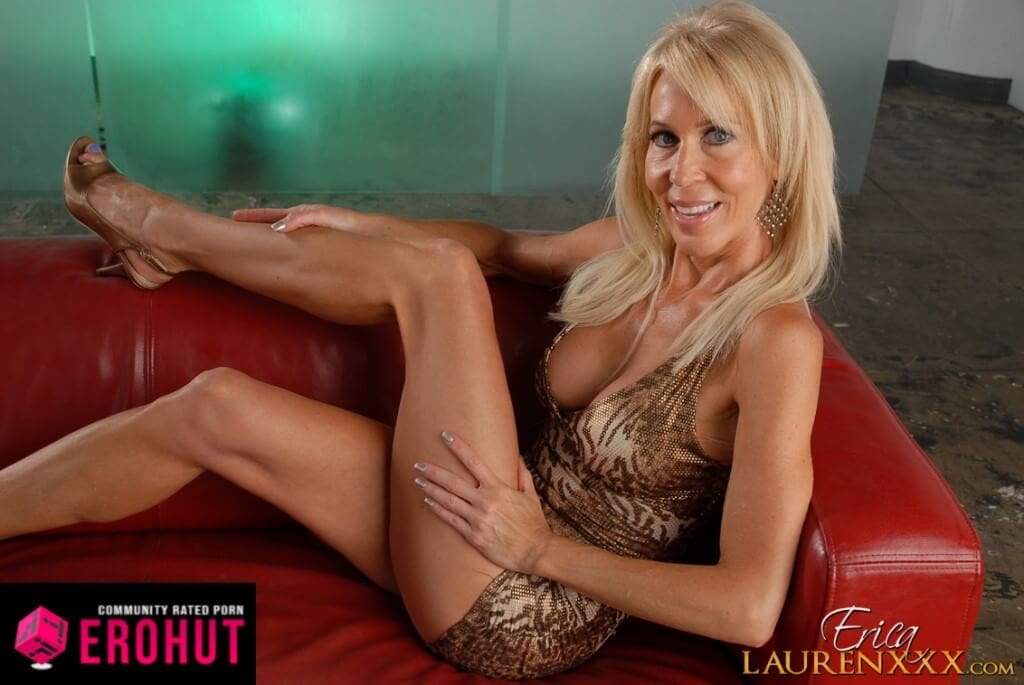 Currently 63, and with 14 years in the porn business, Erica Lauren is a veteran GILF pornstar. This blonde and blue-eyed babe has plump natural tits and keeps herself fit and sexy. As for late, this slut is now a brunette.
You can watch her in gangbangs, riding a BBC or breaking taboos with teens. What are her limits? As far as we know, none! Her best sex scene is available on Brazzers.com.
#20 Robin Pachino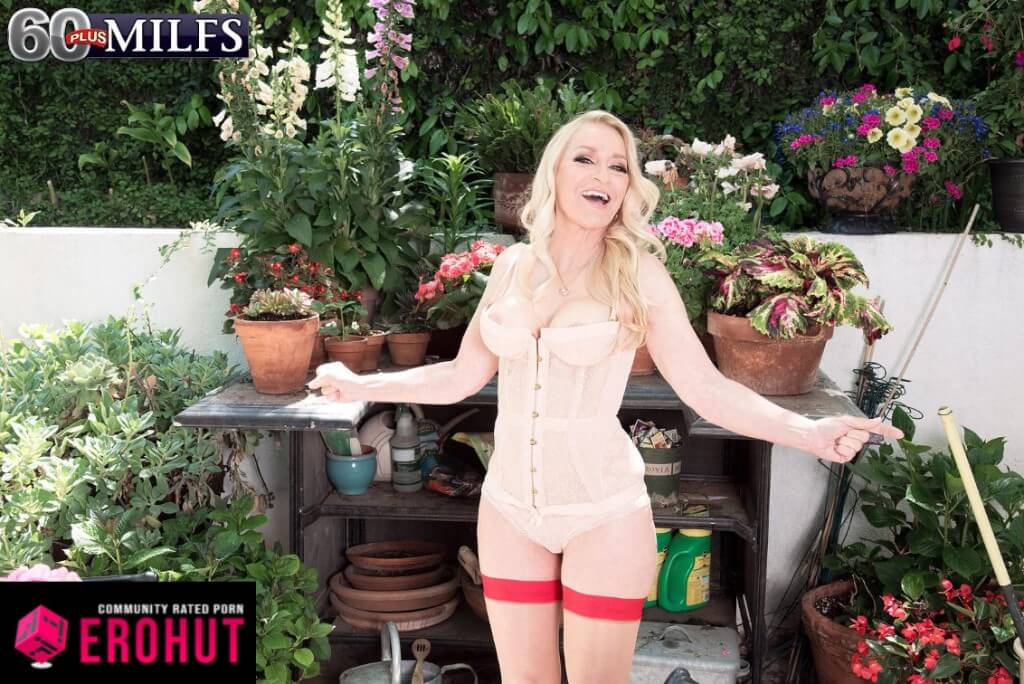 Robin Pachino or better known as Submissann, is a busty blonde granny with a tight pussy, pale skin, and over 50 movies under her belt.
This too-good-to-be-true pornstar has done cuckold videos, interracial anal, BDSM and lesbian scenes. The picture above also reveals her epic and still youthful face. Truth be told, you can keep this blond because the looks have faded away into another dimension.
#19 Chery Leigh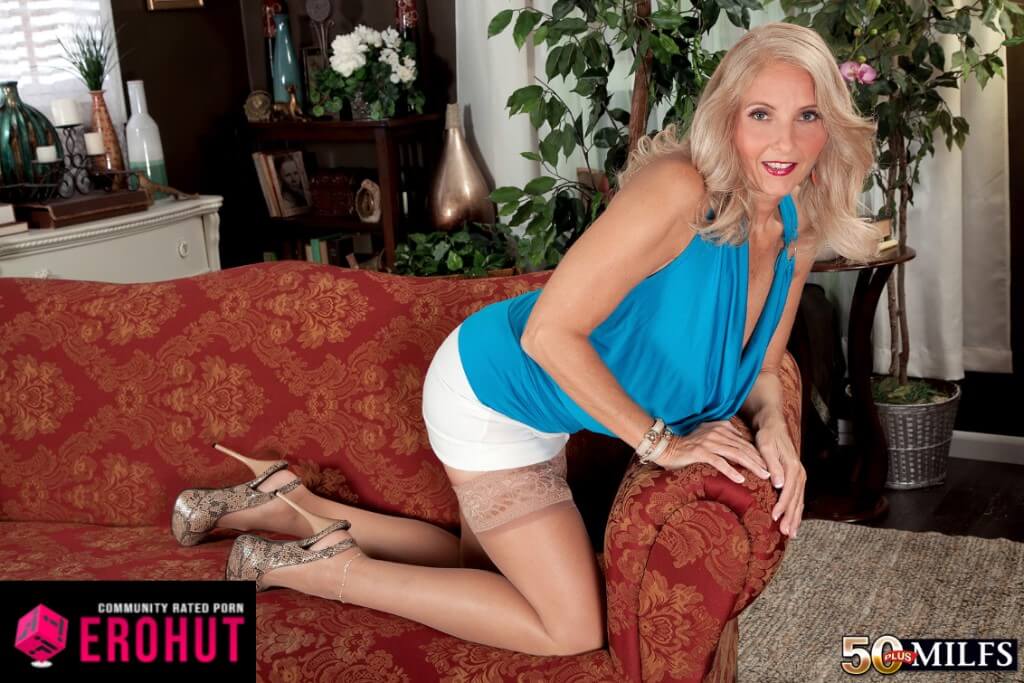 The soul and life of the party, Chery is another horny GILF pornstar having too much fun. Do you think that Leigh was as popular twenty or thirty years ago as she's now? I always wonder about the events that caused some of these grannies to become porn. Pretty sure it's divorce or, even worse, someone's death.
Cherry Leigh looks extremely happy here; and speaking of positive vibes, ScoreLand bonus sites like 60PlusMILFs.com is where you should head next.
#18 Gina Milano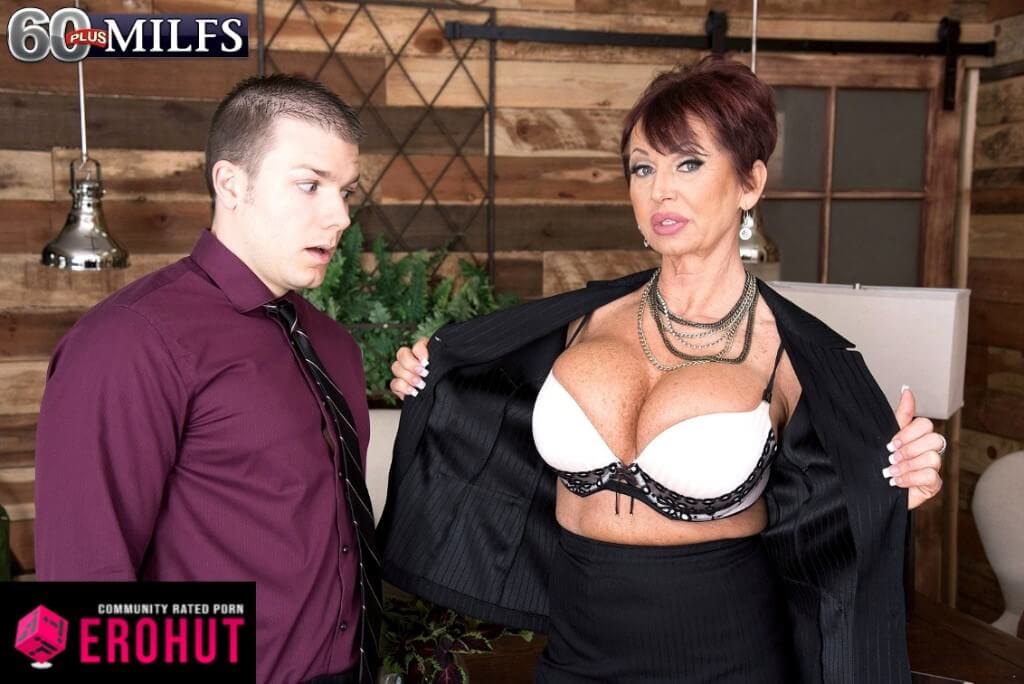 Perhaps the sluttiest of all the grannies on the list, Gina Milano doesn't shy away from facials, anal, or other kinky acts of kindness. Working for 60PlusMILFs.com, this short-haired petite certainly conquers many in terms of energy, looks and openness for new things.
White guys are the absolute favorite of Gina, and two years ago, she celebrated her 60th birthday. So here's to another decade in porn.
#17 Joslyn James
Can you believe that the 70s were around 50 years ago? People get old, and so are the pornstars. Joslyn might've started as a MILF, but since we've hit the mid-2020s, she became a GILF. Now, that's one sexy grandmother who has a rack measuring 34J!
Assuming you've been following her for decades, you must face the truth! She is no longer a MILF, and it's time for you to also transition to the mature ladies category.
#16 Cara Reid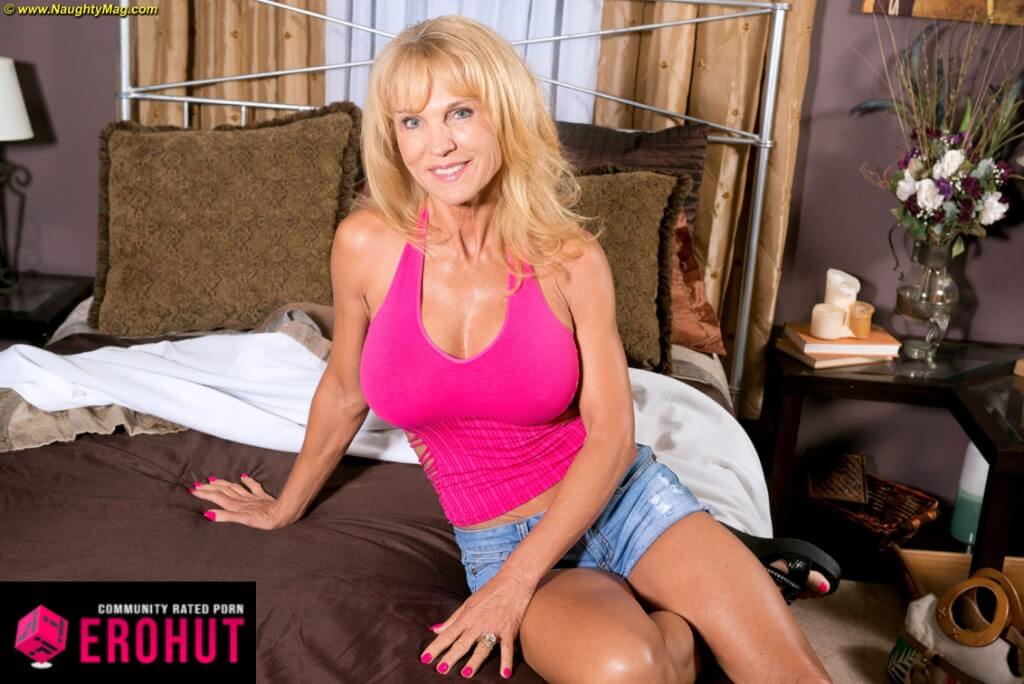 Pushing the seductive granny look, Cara Reid looks like one of those skinny old pornstars on the edge of epic growth. Fuck the saggy tits and other age-related "diseases" how about some fake tits… Grannies can look amazing, too, and it's all due to plastic surgery.
You do need to keep yourself in shape, and Cara remains committed in this area too. Bet she works out daily, either with gym equipment or bed games. Similar-looking pornstars can be found in the dumpster near some shady areas.
#15 Tahnee Taylor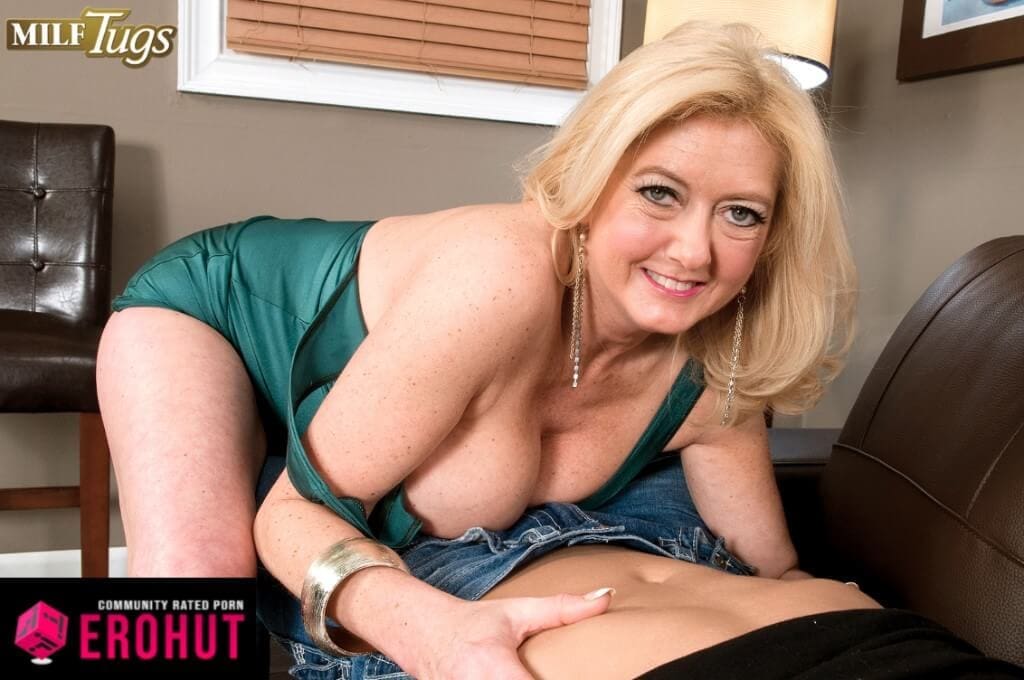 Those two are some of the most impressive breasts of any grandmother. There aren't enough wrinkles or sagginess to make them appear old. That is a good chick to follow if you enjoy BBW pornstars and plumper girls. You might also want to know that there are identical twins of those other sluts.
Squatting in a weird position and still full of energy, that's the Tahnee Taylor for you. Her smile reminds me of some famous actress that I, too, want to fuck.
#14 Annellise Croft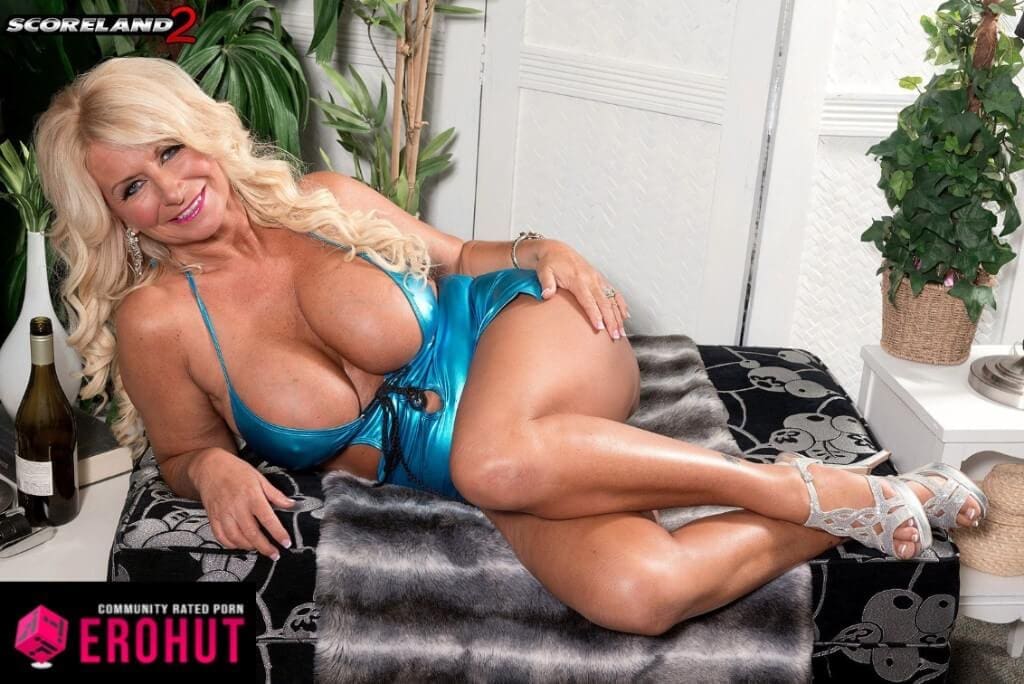 Let's taste the armpits of this GILF pornstar, the fake blonde Annellise Croft. Well over in her 50s, she has been fucking young studs from various regions and places. With an impressive reach of millions in views, it's a nice alternative when you aren't sure what whore to use for today's fap session.
Seductive, sexy, and still as classy as she was ten years ago, the veteran of the adult industry.
#13 Leilani Lei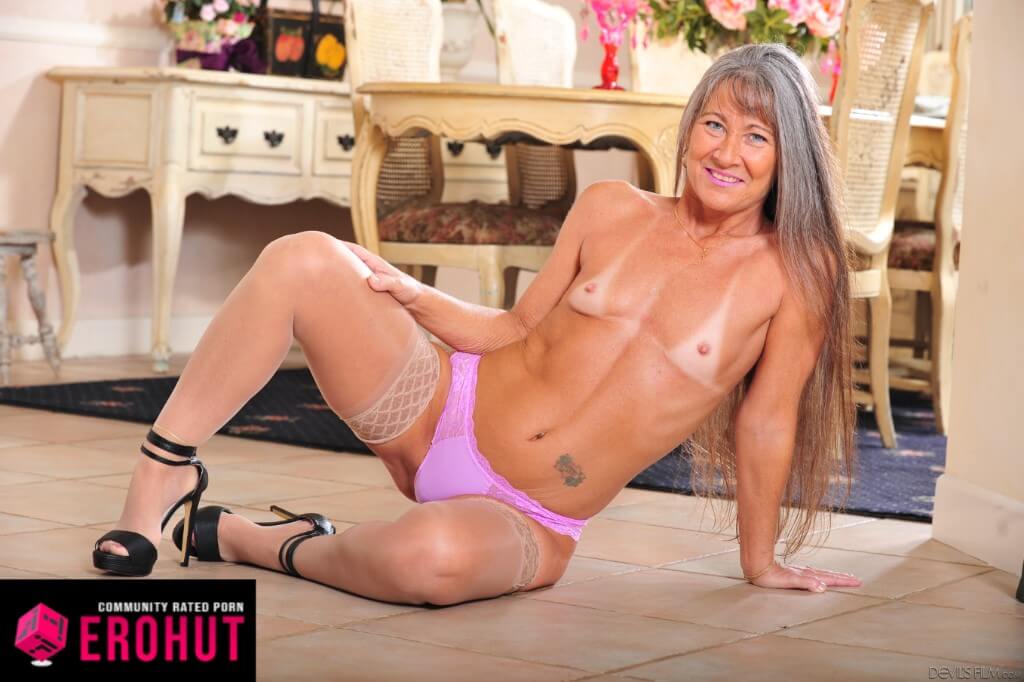 Do older women enjoy sex, or their constant train of thought is around them nearing heart attack levels? Imagine thinking about that constantly. Leilani Lei is one of the older pornstars at the age of 54. However, she pales compared to the competition by the looks of it and the "all-natural" approach.
The faded gray hair and constantly white, flat chest is not a big turn-on for many. However, if you're feeling frisky, 60PlusMILFs.com is waiting for you.
#12 Beau Diamond
Close to a spinner's height, the 5 feet tall Beau Diamond was born and raised in West Midland, United Kingdom. Despite the cliché, her teeth are perfect, although her hair color is red. This granny is over 50 years old and, unlike "soon-to-be dead" hoes from this era, loves to work out in the form of hardcore sex.
Stellar curves, solid titties that, for some reason, are always present in hot GILF or MILF pornstars, and smooth skin. Beau is just starting as a GILF, which could explain the body that demolishes 8 out of 10 grannies in this top 20.
#11 Gia Giancarlo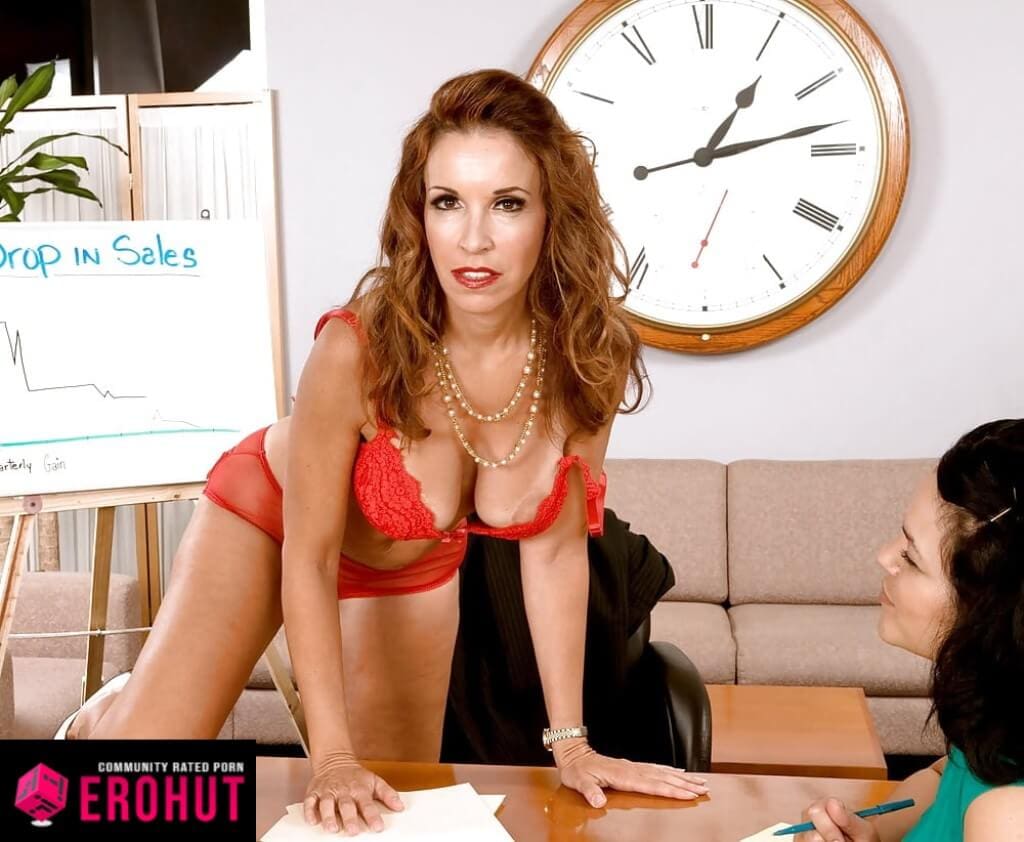 At over 60 years old, granny Gia Giancarlo is stacked and looks better than most teens. Her mature curves are adorned with tan lines! Who would not want to touch those titties?
Moreover, she loves to shoot kinky teacher scenes for major pay porn sites. What more could you want? Maybe a nice pie or some roasted chicken. The semi-transparent panties are not doing it for me anymore. She should go tanning without wearing clothes.
#10 Persia Monir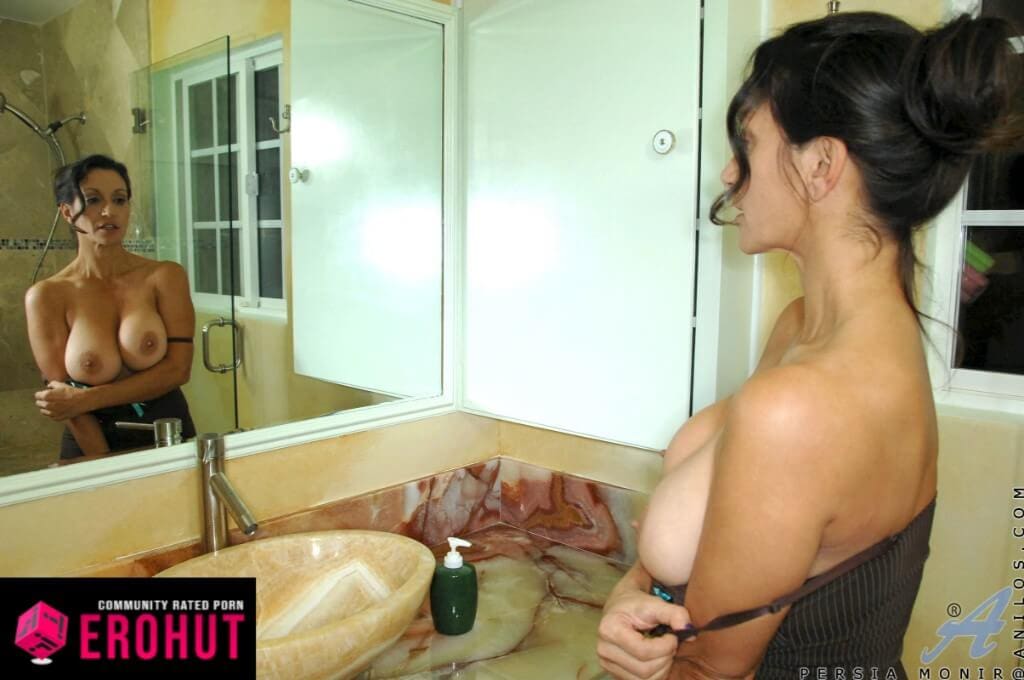 We are never getting tired of this exotic and old pornstar; you all know the name already, but just in case there's a newbie among us. Let's welcome one of the key GILF pornstars of this year, Persia Monir. She loves to travel and by final destination, we imply fat dicks from everyone around.
Hope into the site of 60PlusMILFs.com for some of the best granny porn videos.
#9 Rita Daniels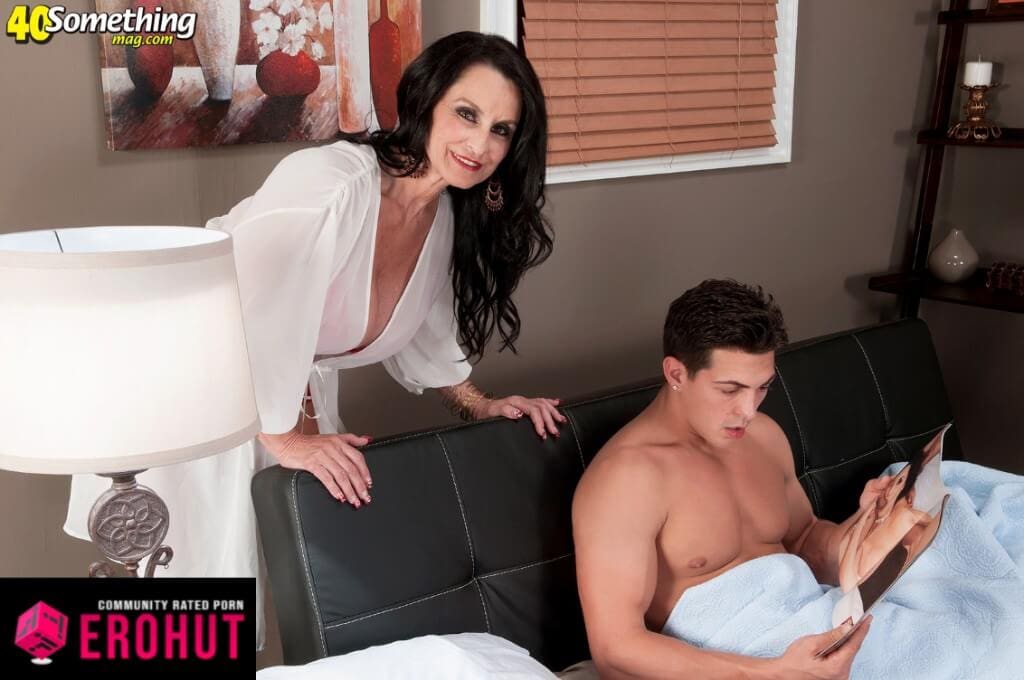 Rita Daniels is almost 70 years old but still looks incredible. It's like sex gives you extra power and brings you back to life.
This brunette GILF, with fake big tits, started at 59 and is still going strong! Always indulging her wild side with bukkake, toys, and seducing young boyfriends or riding black cocks. See for yourself at 60PlusMILFs.com. Did you know that Rita used to be at the #1 spot some years ago?
#8 Granny Anett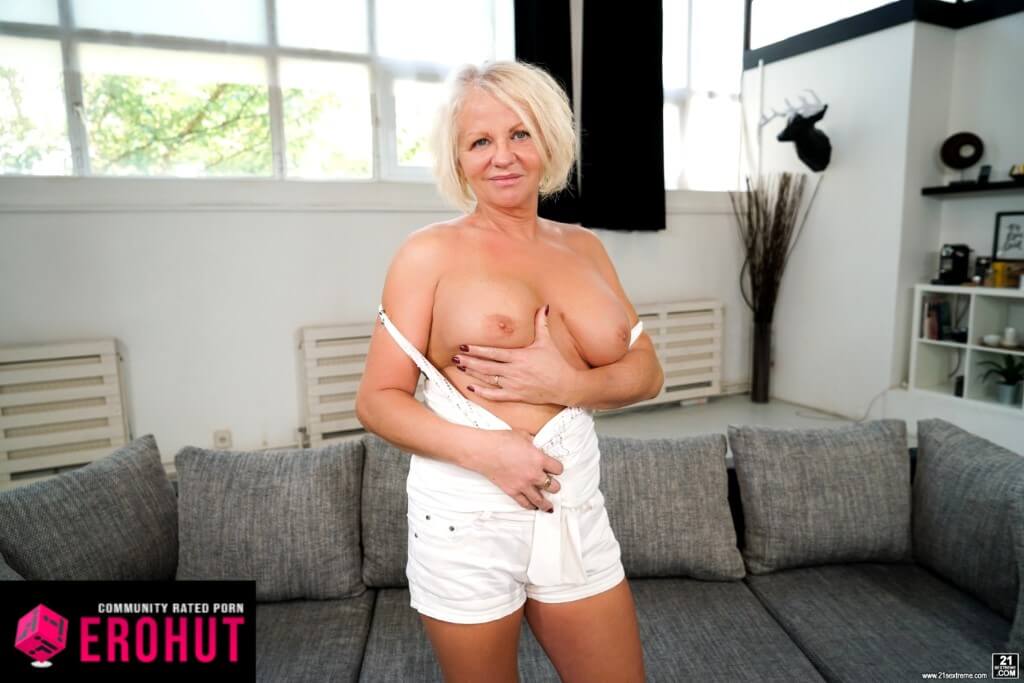 Guys, is it me, or do these old sluts still look as good and fresh as half a decade ago? Granny Anett, the worst-named pornstar of all time, looks extremely youthful. Maybe it's the extra fat that stretches or skin or Photoshop, but we dig the style and trimmed pussy.
No complaints, and can't find any negatives unless you hate short and gray hair. For me, that's not an issue.
#7 Cammille Austin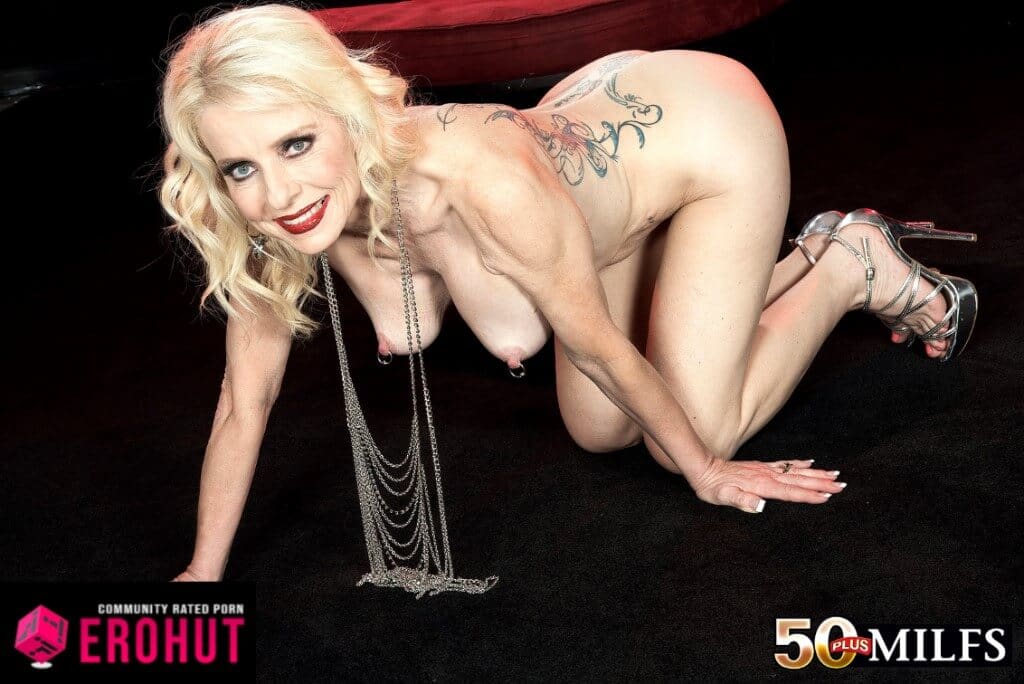 Cammile Austin is a great example of a granny pornstar gone wild. This hot old blonde with blue eyes and big boobs started her porn career late but is making up for it. How exactly? Well, with interracial anal gangbangs scenes on sites such as DogFartNetwork.com.
Like OP's mom, Austin loves to get fucked by thick cocks that make her feel young again.
#6 Dee Williams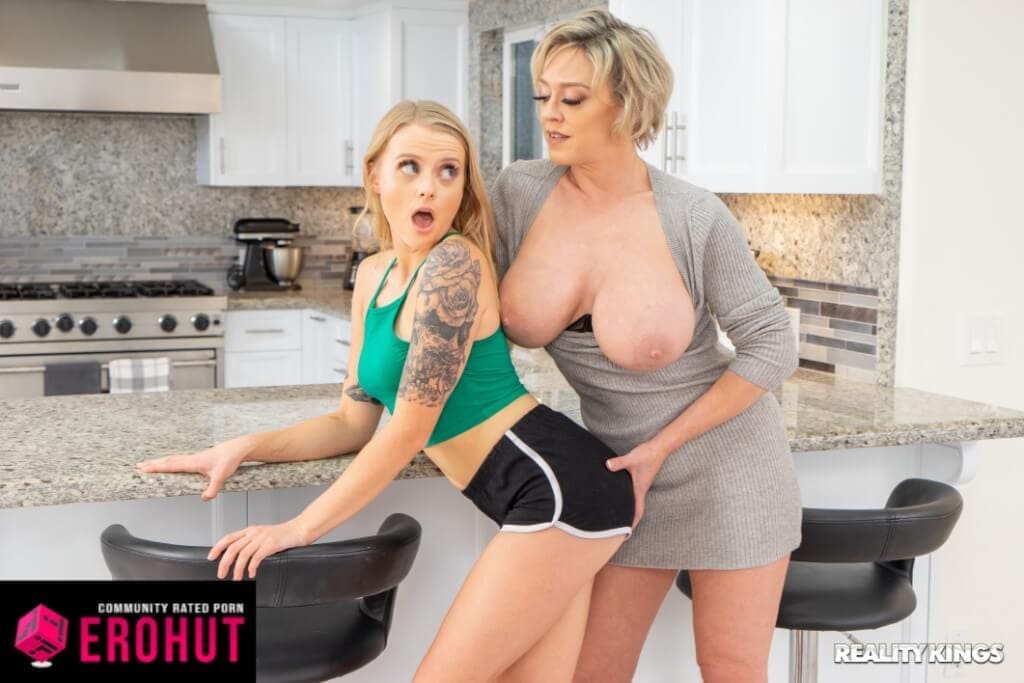 That's a perfectly stretched granny anus straight from a chocolate factory of Willy Wonka. Fucking granny pornstars will save money on lube, as many generations have already explored the walls of these ancient caves. Hopefully, there's no mold or other nasty things inside.
Do grandmothers rock trashy tattoos? Well, Dee Williams has more than one to prove that. Head over to 60PlusMILFs.com for more.
#5 Syren De Mer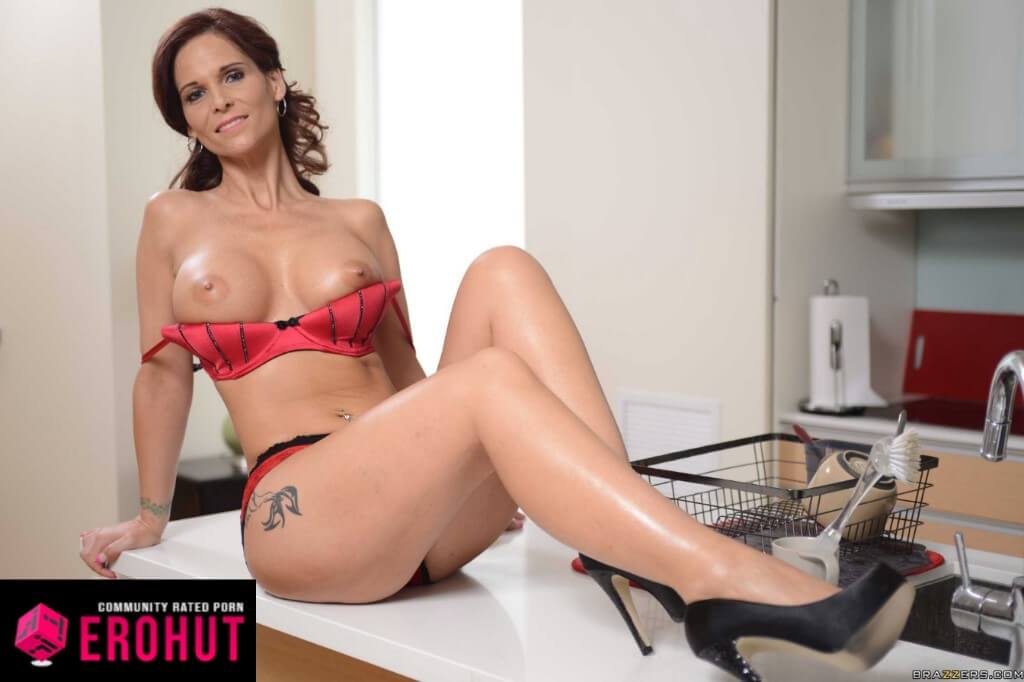 Well, how about this kind of party? The very first gangbang among grannies certainly got our dicks interested in Syren De Mer. With constant pressure to appear as good as the day before, women must find the blessing in the adult industry, with all that attention, creepy comments, and more.
Hit your daily dosage of granny porn at 60PlusMILFs.com and dozens of their other bonus sites.
#4 Deauxma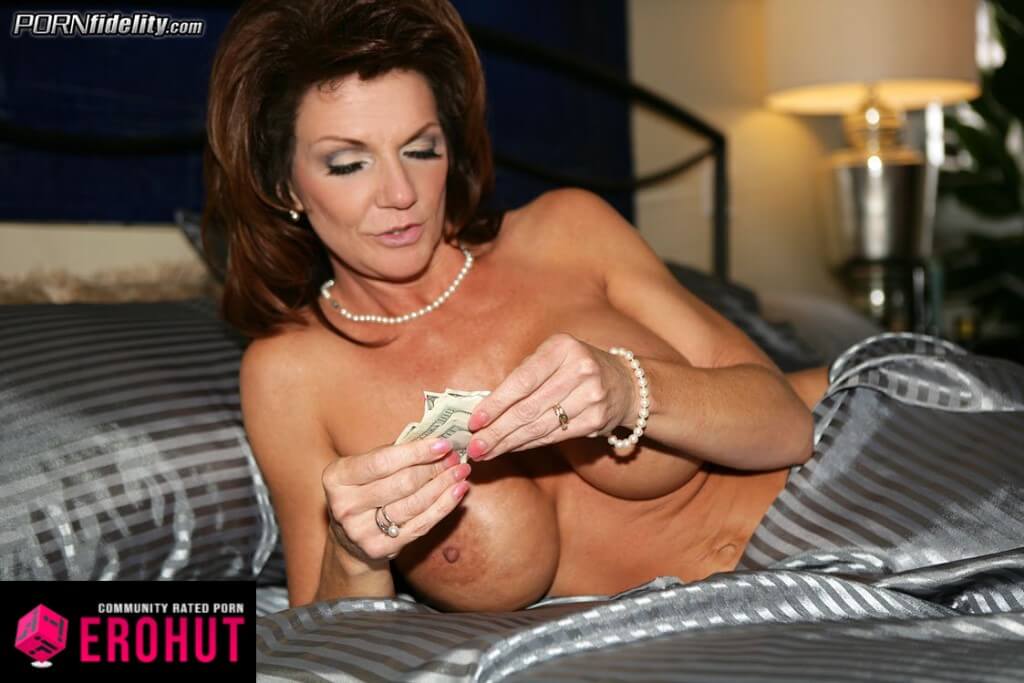 Deauxma, or Doe Mae, is one of the hottest GILFs on our list and has appeared in tons of porn. Slutty granny with giant tits loves black cocks, swingers, grinding with young lesbians, and bondage.
Yes, she looks better than most granny pornstars, but then again… We cannot deny that all of these sluts are hot. Many of her porn videos are available on Brazzers.com. So, be sure to check the shit out of her. Now, the amazing-looking babe is the top pornstar, and that's fine.
#3 Sally D'Angelo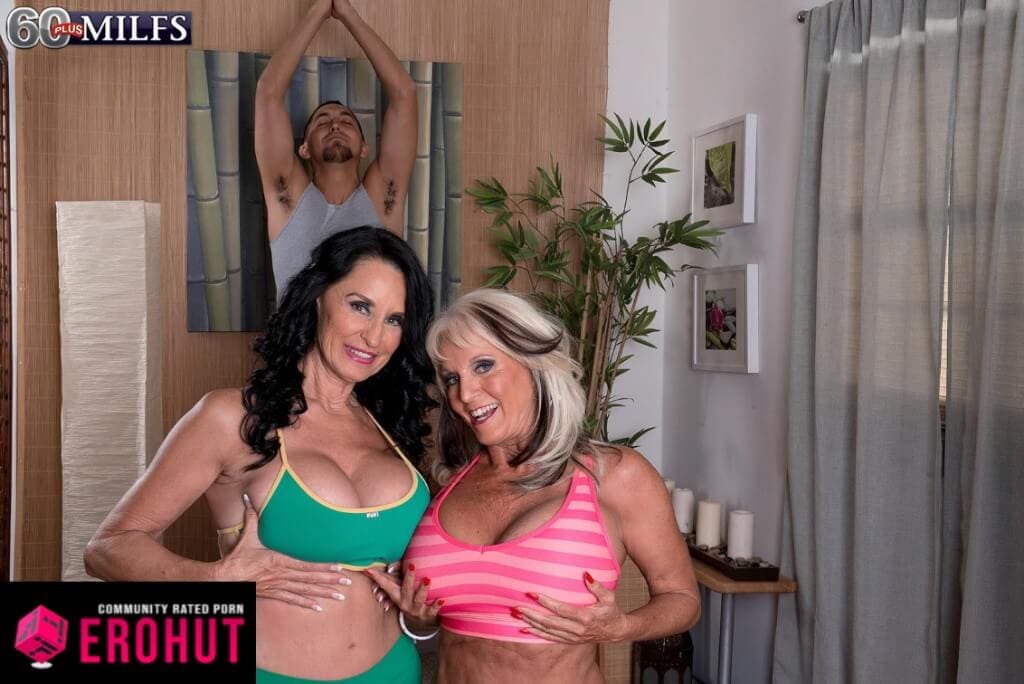 Although Sally Dangelo started just a few years ago, it does not matter. For example, this granny pornstar has won many fans with her huge tits and sexy scenes.
Sally is your typical blonde GILF bimbo, hungry for young white and black cocks. Although one should also not discount her pussy-eating abilities. We're repulsed by the awful outfit that is only suitable for the ghetto chicks of 20 years old. Even then, there are doubts.
#2 Laura Layne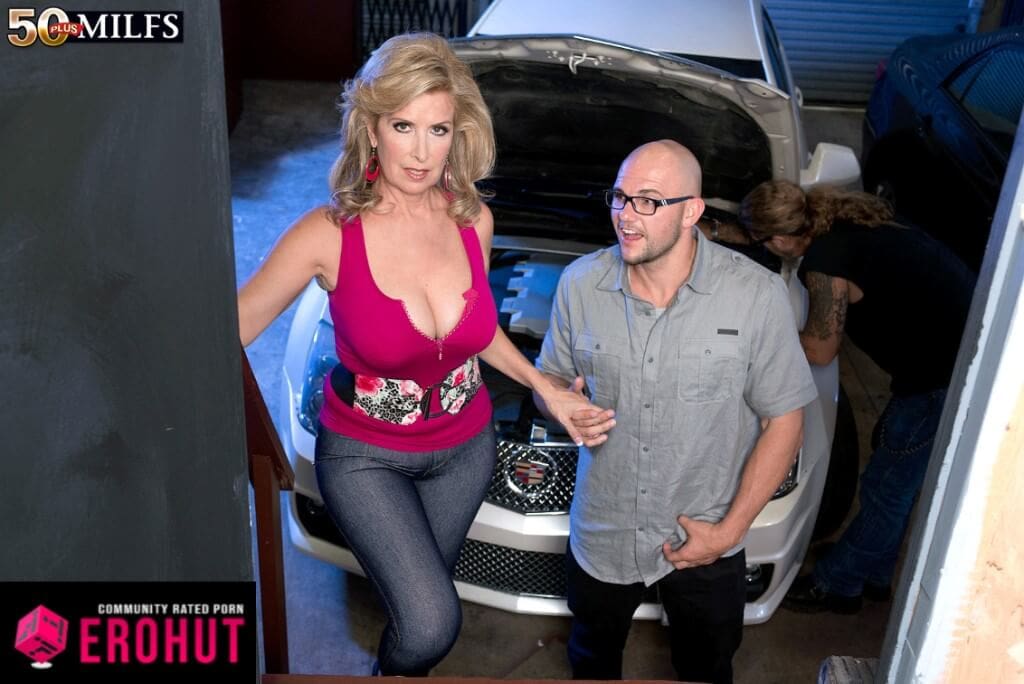 Laura Layne has been a pornstar for more than 20 years and has matured from MILF pornstar into a GILF.
It's not a rare phenomenon, but it is not that common either. I remember Lisa Ann talking about this a few years ago. With blonde hair, a big ass, and 34DD tits, she's boner-inducing and known for her office sex scenes. So let's smell the pudding that Layne is cooking for us and exchange the bite for our cum.
#1 Nina Hartley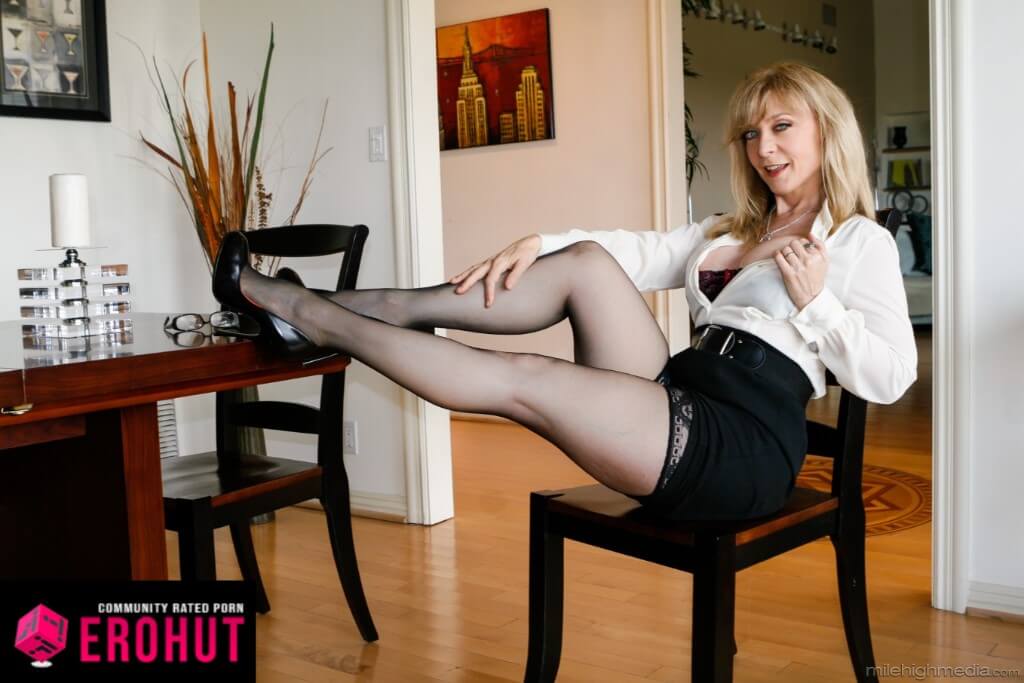 Nina Hartman is a porn legend. This blonde GILF pornstar is beautiful; that is the least we can tell about her. Always ready to fuck and with a big tight ass as well as large boobs.
Nina is second to none when the time comes to fuck and can bring your granny or mature porn fantasies to life. Like, no matter how kinky you are, Nina has a wealth of videos, but DogFartNetwork.com and Kink.com are where we'd start our binge.