When we lock back at our journey, there were plenty of great babes. Including pornstars with big natural tits as well as big fake tits. There's nothing sexy about a "normal female body," mostly because the porn industry has long gone to extremes. Be it tit sizes, lips, pussies, or cocks. Well, it's only natural for us to cover babes with nipples the size of large balloons or avocados.
However, we forgot about one more thing, maybe the most important one for some. We're talking about women with big nipples. Whether you love large nipples or areolas, these pornstars will dry your lips from all the anticipation.
#22 Amber Alena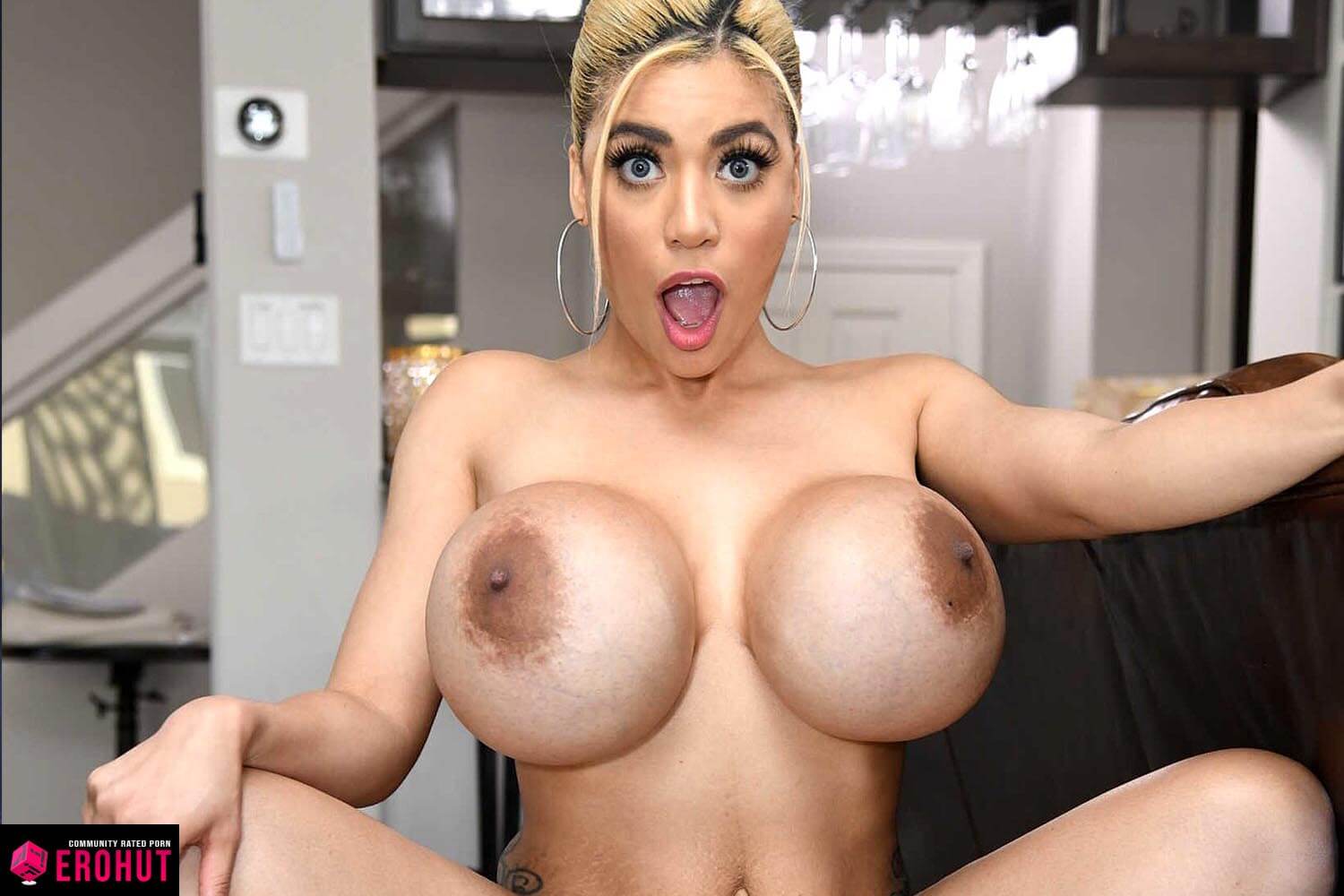 Amber is a controversial pornstar in the category, since big areolas might be a side effect of gigantic fake tits. Like, let's assume we have a competition and rank pornstars with the biggest heads, those that are all natural. Should we credit beautiful sluts or also include someone who stayed in Chernobyl? That's a joke, by the way.
Anyhow, that's why Amber is not at the top but the bottom of the barrel. Admittedly, all of these women are still hot as bones, and staying in the #20s is not a bad achievement.
#21 Sarai Keef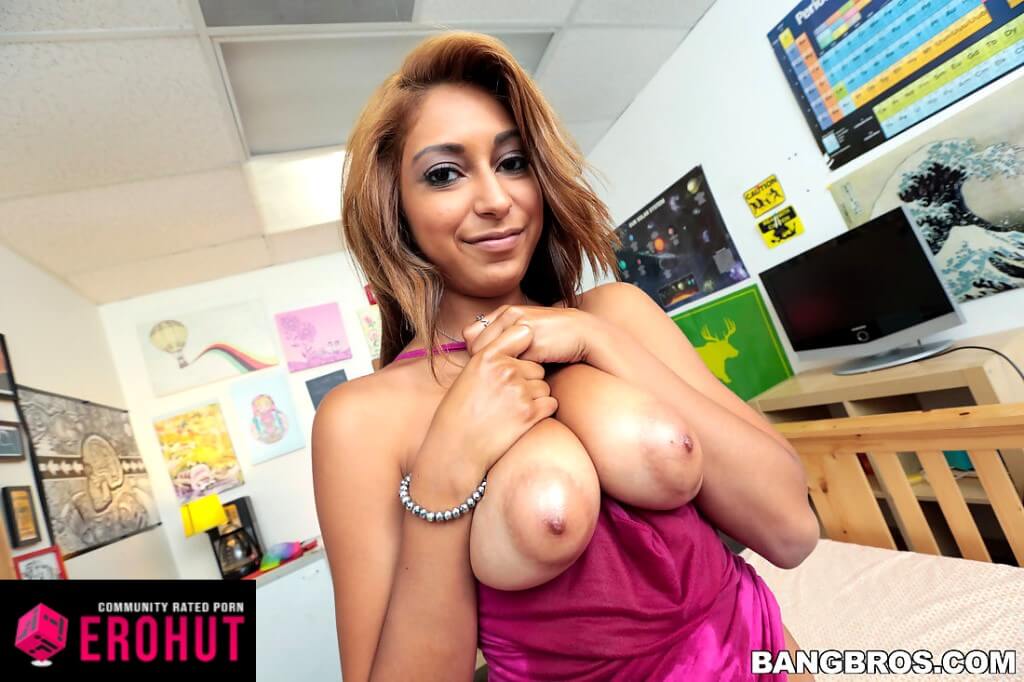 As most girls do, Little Latina Sarai Keef or Alicia Rivers made her porn debut at 18. Since then, she's starred in dozens of scenes for Brazzers.com.
Her cute face and natural tits with big puffy nipples will get you rock-hard instantly. Multiple videos include MILF with teen threesomes, car sex, and plenty of dick-sucking. Like any other good pornstar, Sarai enjoys semen.
#20 Jada Fire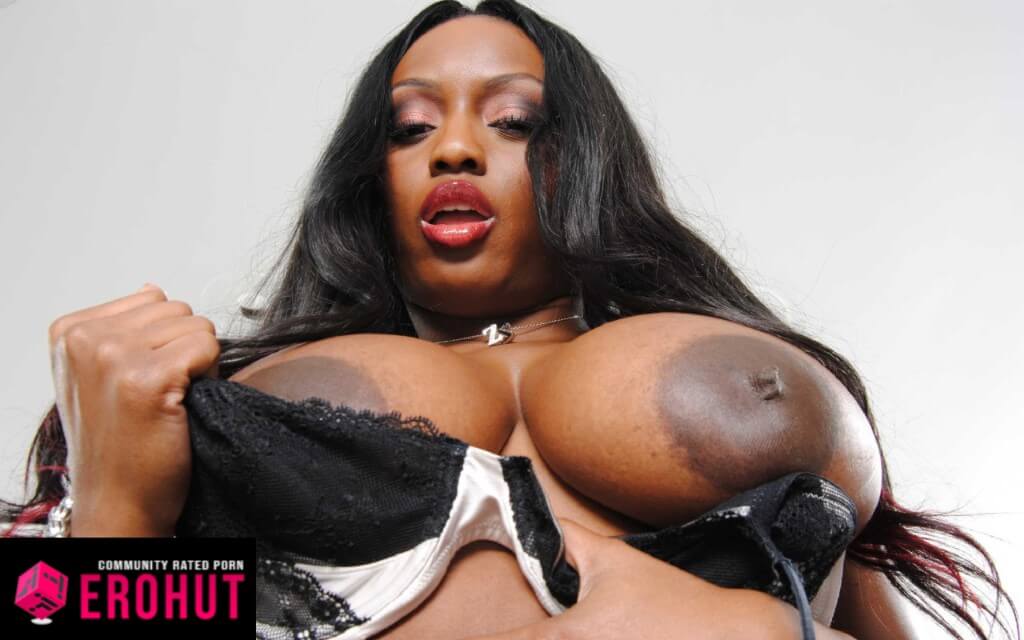 Will you look at those big black pornstar nipples! They look soft, puffy, and ready for some tongue-licking session. Jada Fire is a smoking-hot but retired whore. Luckily, the ebony goddess was a workaholic and filmed many porn videos, interracial and black-on-black. All lives matter, or so they said during the recent protests. Therefore, consider making her your fap of the day. Jada has areolas that are larger than my balls.
She's a master at slurping cock, bouncing her booty, and gobbling up cum. Catch her on Brazzers.com, if you dare.
#19 Rachel Richey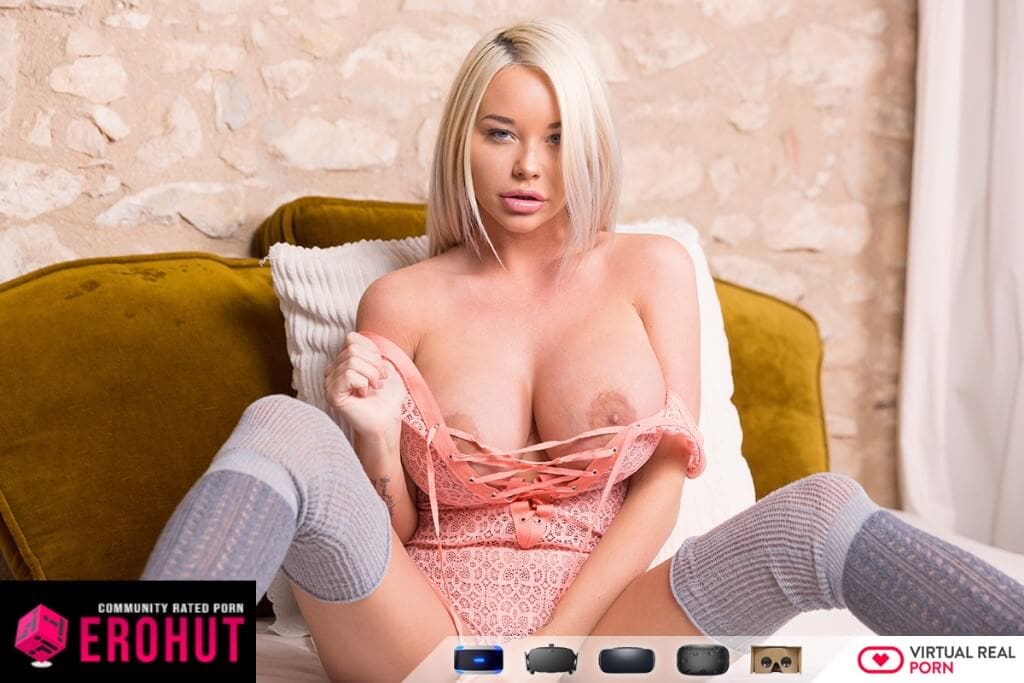 Coming from Texas, Rachel Richey proves that there are no small things in the USA. All thanks to those large areolas and natural jugs. The insatiable slut with plump fake lips doesn't pick who or where she fucks. As a proud bimbo, Rachel bangs everyone's brains out with white or black guys.
Sucking big cocks is her number one passion; anal is her true calling, and kinky lesbian sex is a treat we can all enjoy. Enough lusting over this epic pornstar. Download all her videos on BlowPass.com.
#18 Jeni Angel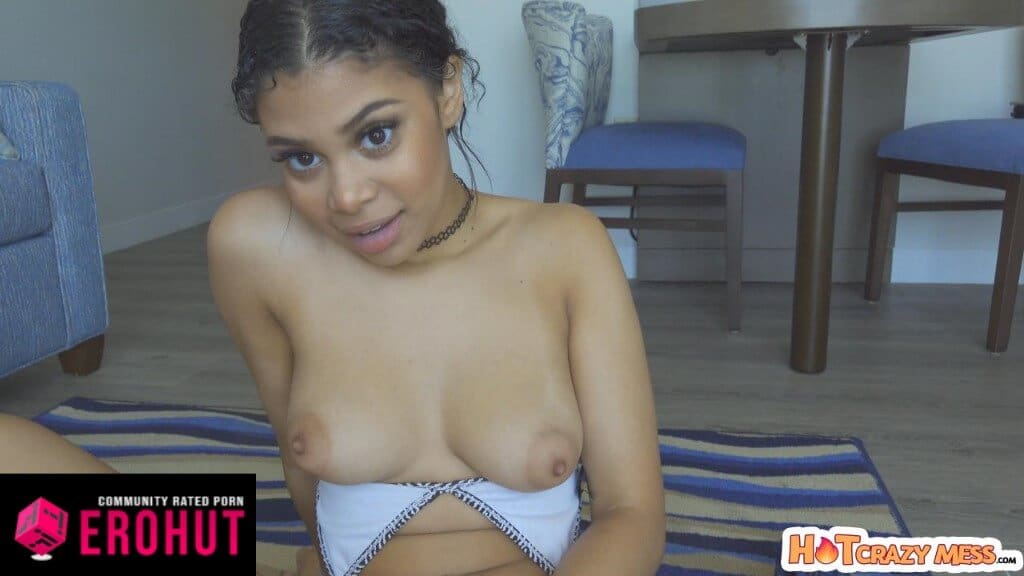 It's either pornstars with giant boobs or nothing else. Jeni Angel is a rare Pokémon with puffy nipples almost as large as those natural titties. We are just starting in business and are not featured anywhere else, so we feel obligated to give a tiny shoutout.
Angel might become one of the prettiest ebonies or those that fuck great; who knows. But, for now, she has won over us with those puffs which we would eat like a bowl of cereal.
#17 Shione Cooper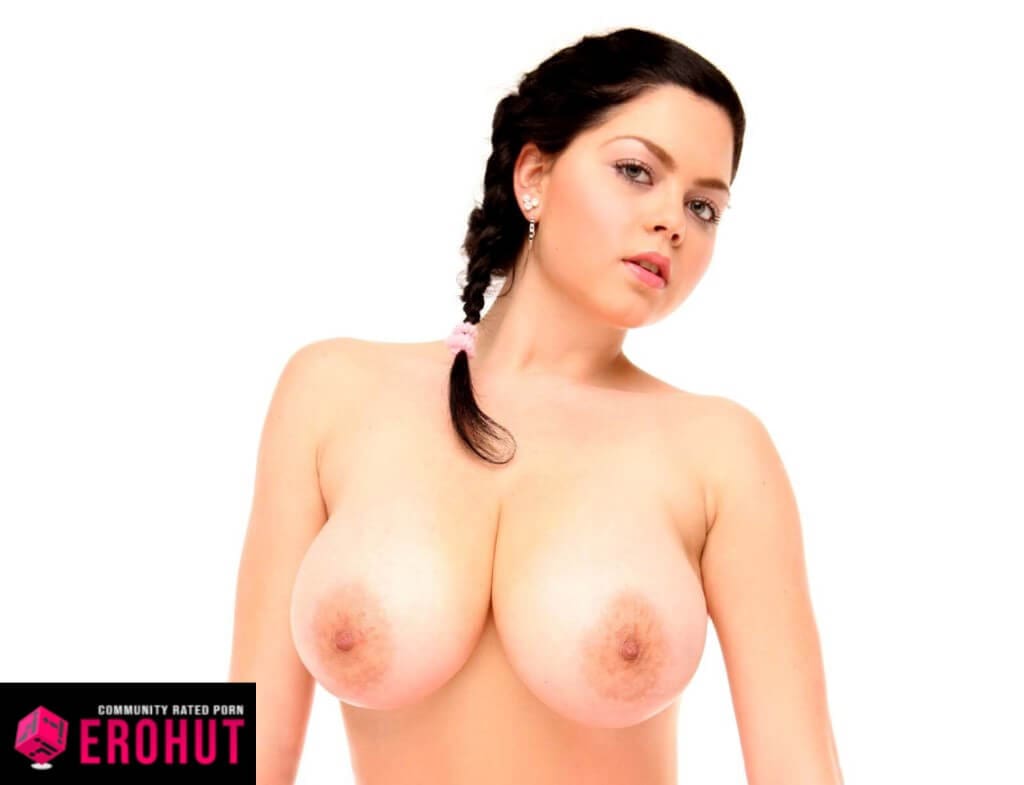 Slurp on those big areolas, or leave your male juice traces on top. Shione is not the most beautiful or slim pornstar, but you know what they say… The uglier the chick, the harder she must work in bed. From my personal experience, that's almost always true.
Her large nipples result from fat rather than genetics, but she is still an okay pornstar. Also, some of you do love chubby chicks.
#16 Tigerr Benson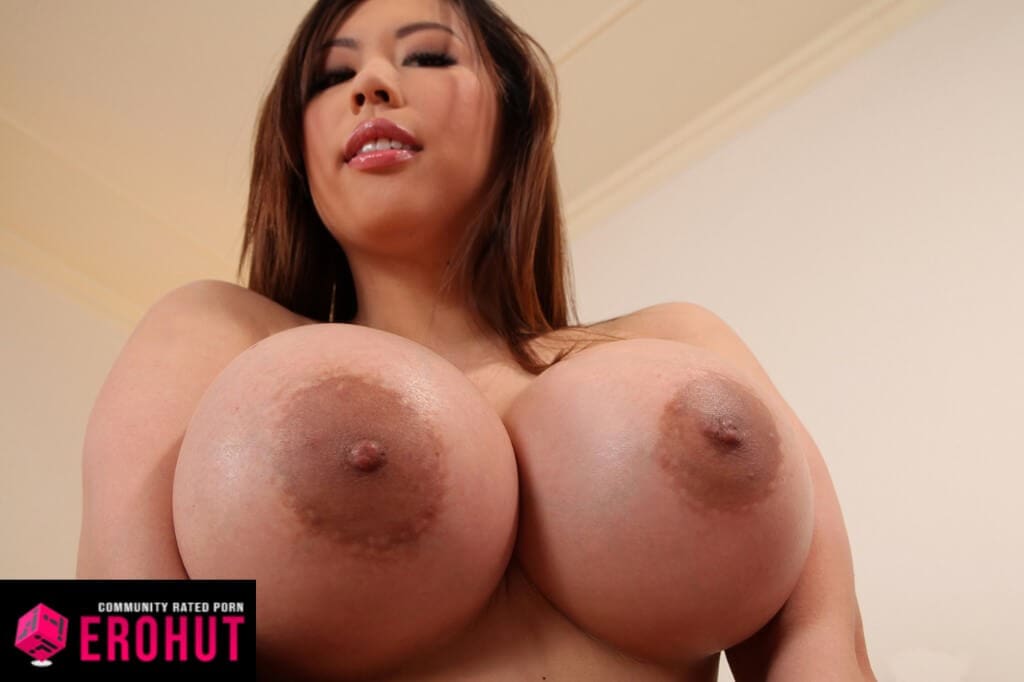 Some pornstars get big nipples after giving birth, and others just get lucky. Tigerr is the latter example and one of the most beautiful Asians on the list. Gigantic tits, thick thighs, and thin black hair that can be pulled in a doggystyle.
With many great episodes on CumLouder.com, Tigerr Benson is a quickly rising pornstar. Benson enjoys sunny days and small dicks too. But what's too animalistic about her? She eats cock like lions eat their prey, without much concern of choking. Fat chicks often have big nipples, while this Asian babe is more of a large areola fan.
#15 Hitomi Tanaka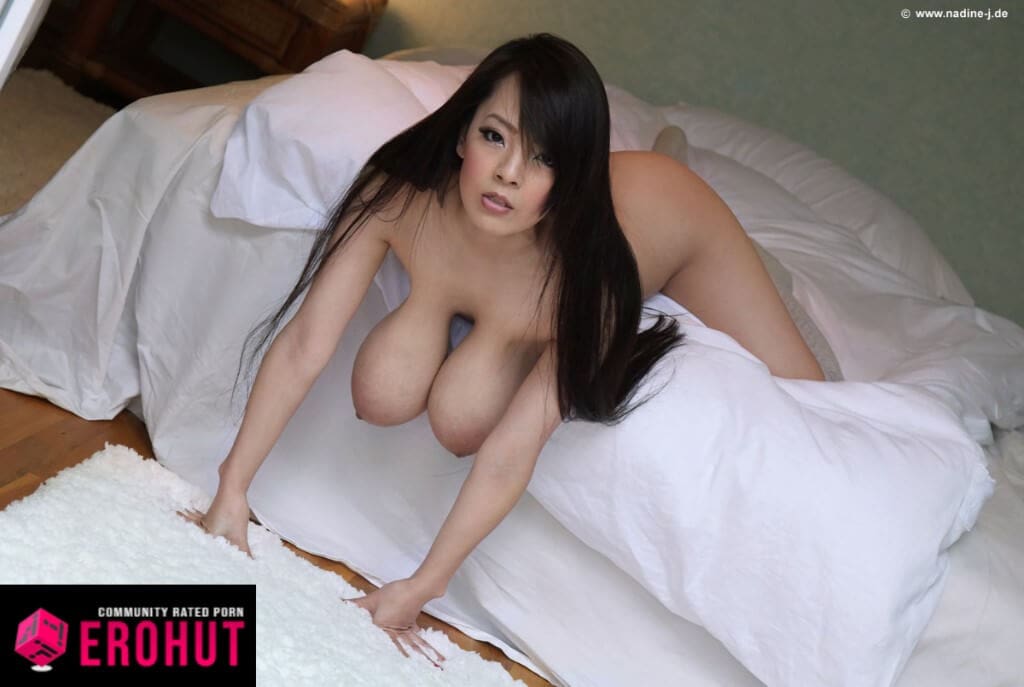 With great nipples come large areolas. I believe that's how the saying goes. Hitomi has areolas larger than most of our balls, and it's an impressive feat. Even better, not a single thing on her body was altered, tweaked, or improved. Yes, no plastic surgeries for this Asian babe.
Since most Asian women have flat or tiny chests, Hitomi received compensation for them. One of the sexiest pornstars too. There are no limits to her benefits or advantages.
#14 Sensual Jane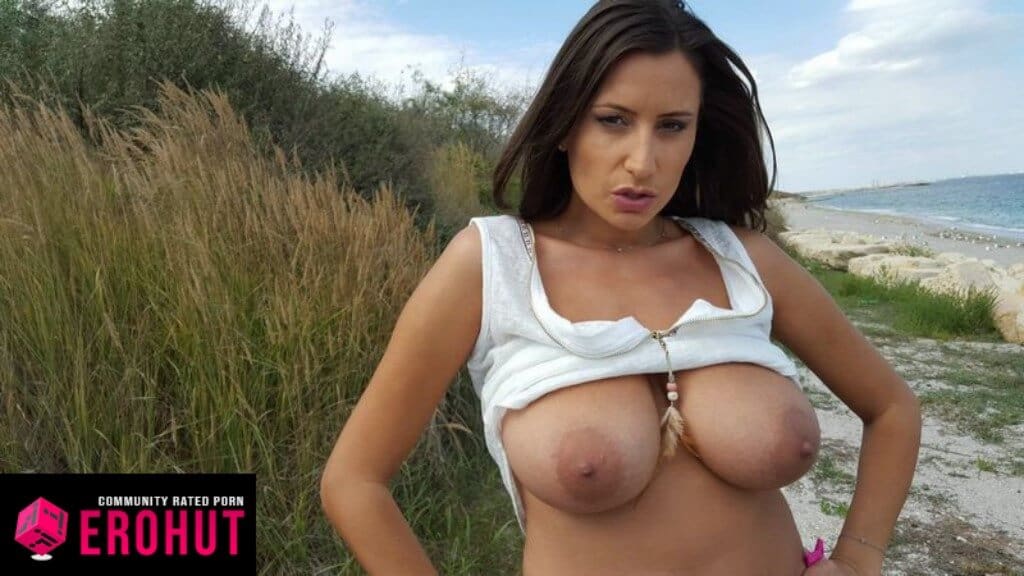 Pornstars with large nipples have appeal like no other, and then there are male orgasms. Staring at a pair of beautiful, puffy nipples already provides hours of entertainment. I mean, maybe seconds if you are as an inpatient as we are.
However, the cherry or cum on top is just that, the ending that we all crave. If that's the case, Sensual Jane is here to serve you, with plenty of cumshot scenes on Brazzers.com. It's hard to fake a smile; therefore, viewers can tell the difference between those who film for cash only and those who adore sex. Make no mistake; Sensual Jane will fill out the paperwork and adopt your cum pets that you leave on those gigantic tits.
#13 Valory Irene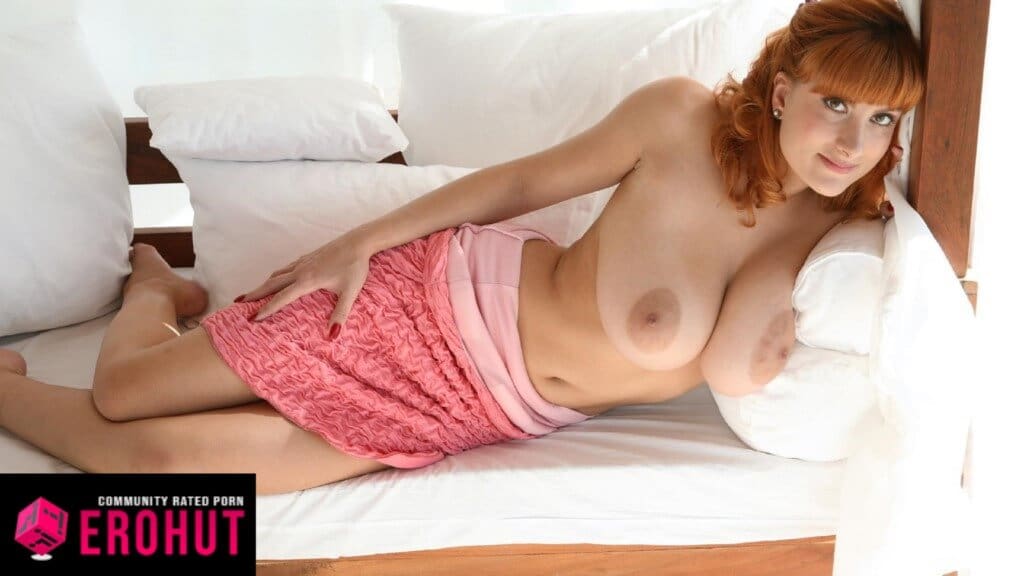 Ukraine pornstar, busty redhead Valory Irene, is perfect for porn fans with a fetish of big areolas and big tits. A regular on 21Sextury.com, this whore loves to show off boobs while turning on the vacuum cleaner.
Yes, we've just said that. Also, Irene had her large nipples licked by some of the hottest lesbian pornstars. The color is perfection and fills you with good feelings. The color perfectly matches my cabin in the woods, featuring cozy rooms in the middle of nowhere. Although I do know that not everyone is into gingers or MILFs.
#12 Kenna James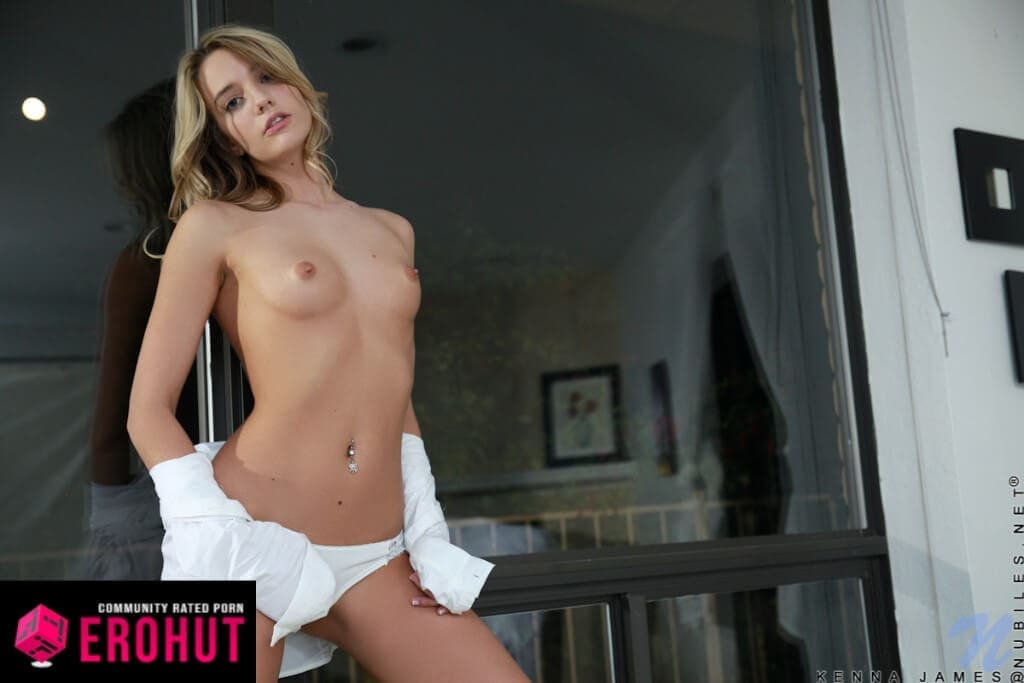 Stop, don't downvote Kenna yet! Are these puffy nipples too small for you? Please, have a seat and listen. There's something awesome yet bizarre happening with this pornstar. Just browse around $0 PornHub Premium videos and lay in awe.
Kenna's nipples go from medium-sized to wild extremes before an orgasm or when she's very horny. As she plays and twists them, I'm telling you that the length reaches that of a Pinocchio nose. Kenna might have the world's smallest areolas, but the nipple itself is large and hard. I wonder how biologists would describe pornstars featuring exaggerated body parts. In other words, what does our primitive brain think of them?
#11 Havana Ginger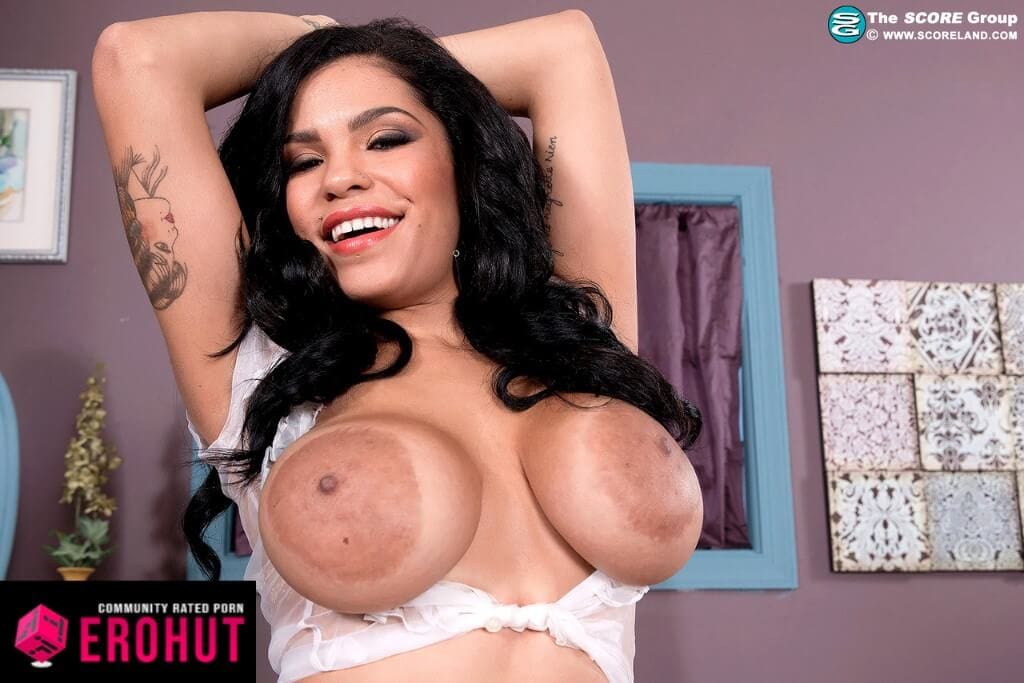 Pretty, Latina Havana Ginger, has Cuban blood coursing through her veins. More importantly, a suckable pair of large boobs adorned with extra-large areolas. Also, let's not reduce her to just a duo of tits and look for other features.
Also known in the porn world as Mika Brown, this ebony has a sexy pair of slim legs and a face worth your cock. To see this large areola pornstar in action, lesbian or straight, visit RealityKings.com.
#10 Romi Rain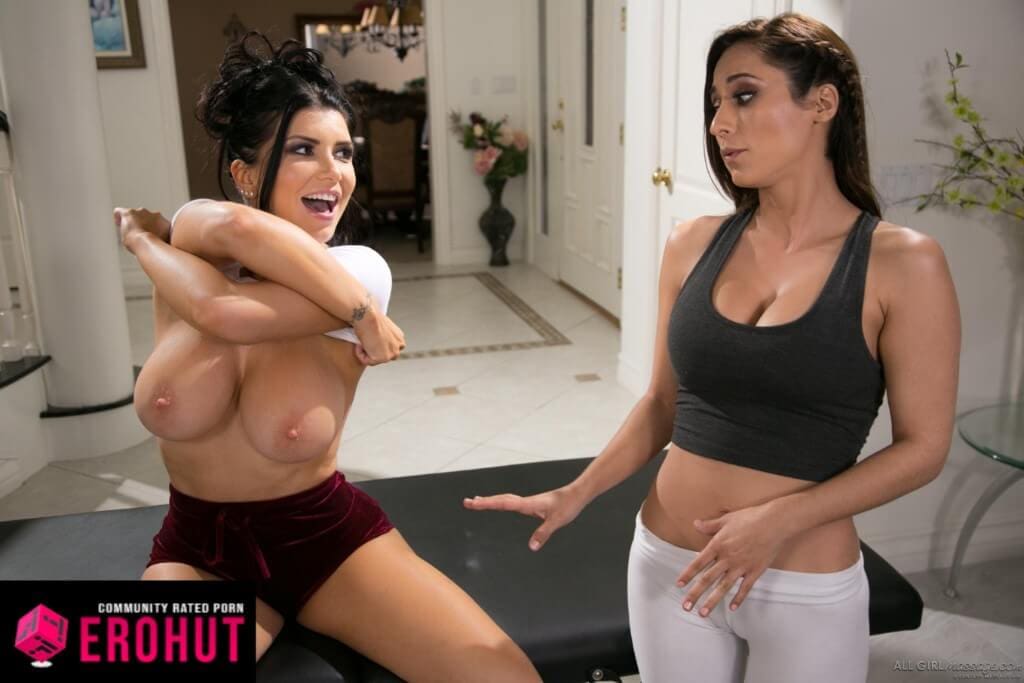 Raunchy brunette Romi Rain is a young MILF with unique physical assets and a massive catalog of porn scenes on Brazzers.com.
The 30-year-old knows how to deepthroat dick, take it up the ass, and enjoy BDSM play. Even better, Romi loves offering up her big boobs for a titty fucking and getting them drenched with cum. So twist those big nipples, fuck a pornstar; you know what we like!
#9 Blue Angel
The heaven must be full of angels and those that are yet to enter the gates continue fucking on earth. No other top 10 articles feature as many sluts with the same last name as this one. But which of the two cum lickers is Blue Angel? The one with puffy nipples, you silly goose. She is the top dog if this threesome and was like, nah, you eat cum from my crotch, thanks.
The areolas of missis Blue seem as if they've been expanded by a cock pump, or in this case, a nipple pump? Maybe she was milked like a cow in the chocolate candy factory? Don't ask, don't know.
#8 Marina Visconti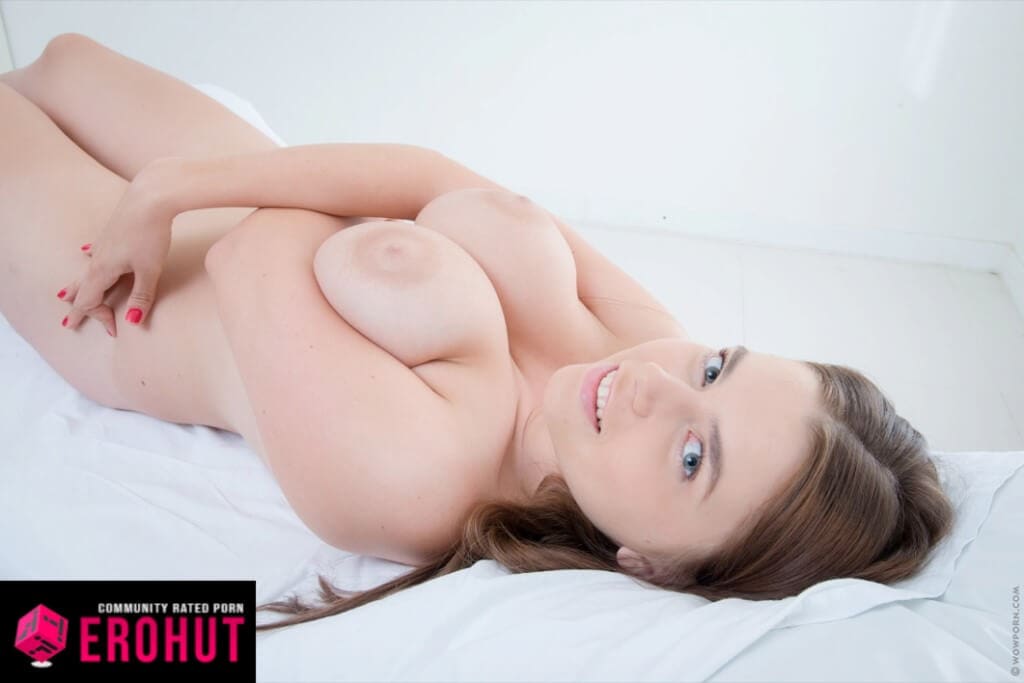 There are many things we would like to do to Marina Visconti, but the first order of business would be to put a big cock between her boobs. Then, right after, she'd get those big pink nipples smacked with dick. From there on out, this pretty and petite yet curvy Russian babe would receive a gift of ass fucking to remember.
Rarely does a chick get us so worked up, but Marina Visconti is one of the rare examples. You need to stream at least a few of the videos, visit 21Sextury.com and thank us later.
#7 Tessa Fowler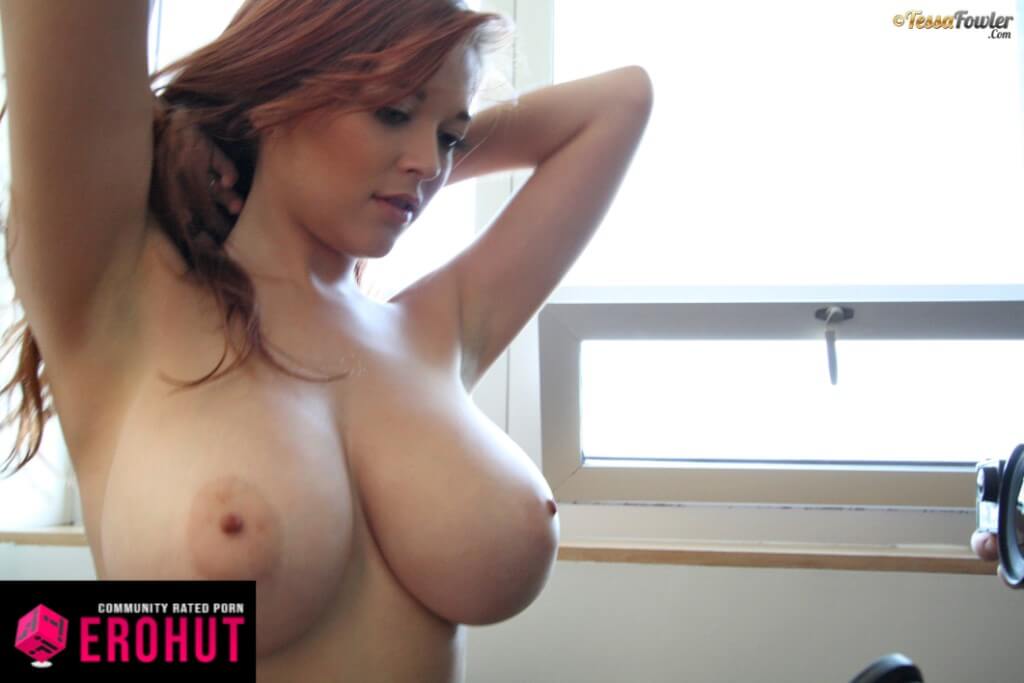 South Carolina Redhead Tessa Fowler is a busty chick with big nipples that keep it classy on camera. As a tease, she's happy to jiggle huge boobs and shows off that mysterious bare ass. Tessa will strip, pose and play with toys, but you won't see her banging females or males.
If fantasies turn you on, then this is your perfect pornstar. PlayboyPlus.com is the only place to catch this slut. For the most part, I try to avoid models that are featured on sites like Playboy as often; these babes don't do hardcore stuff. Having puffy nipples is one thing but using your assets to their full extent is another.
#6 Kate England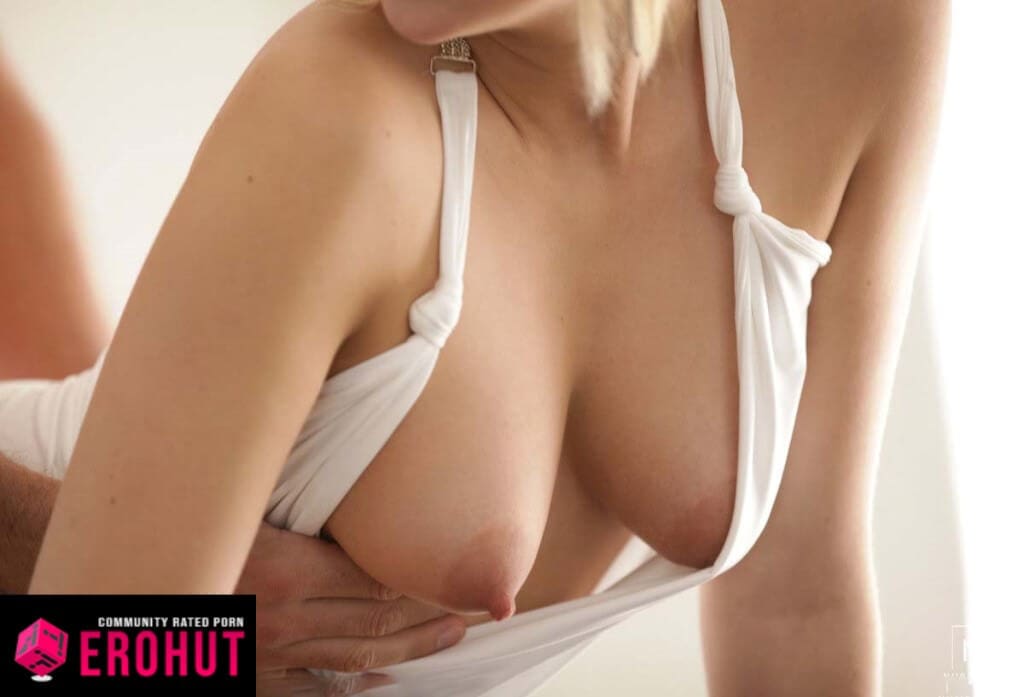 The pornstar with the puffiest nipples of them all, Kate England. Prior to her breast enlargement surgery, this British slut was nothing short of a miracle. Thankfully, there are countless porn videos of her on various free and premium sites.
Our suggestion is simple, get a free account with $0 PornHub Premium and enjoy the best quality porn at no cost. The areola-to-boob ratio is out of this world, and there's hardly any other pornstar with the promotions of Kate England. If you were to name a specific niche, this slut would be at the top of a channel featuring short-haired blondes with flat chests.
#5 Darcie Dolce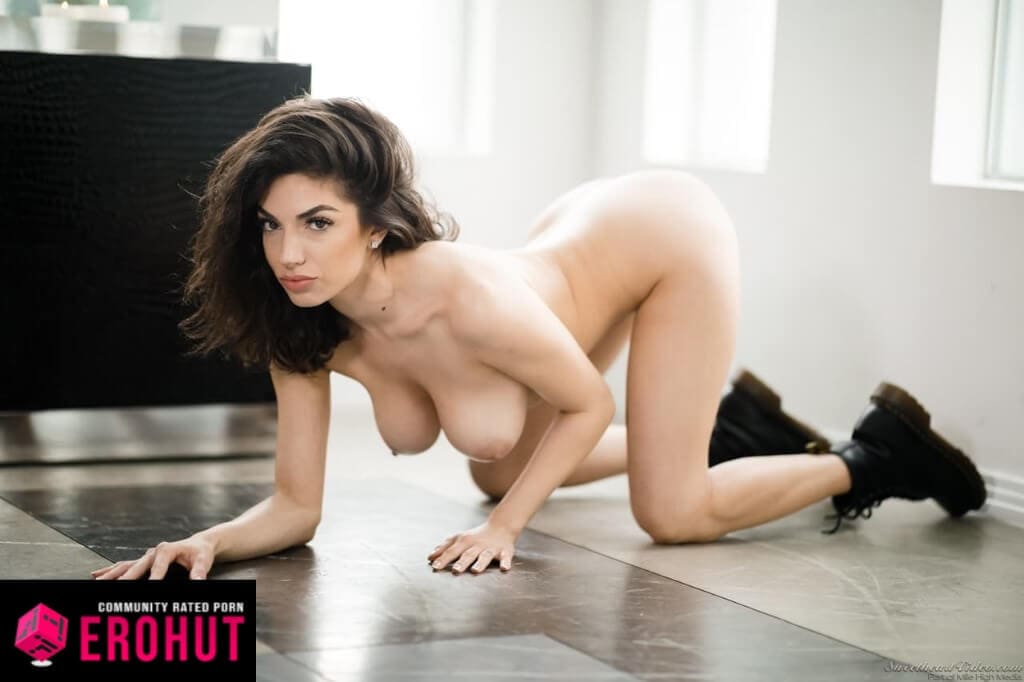 Small areolas and large puffy nipples, that's Darcie Dolce, and she is a great babe. We might even consider this slut for our hottest brunette's top 10. Solid build and a sexy look that too pales compared to milk-producing bits.
While not lactating, Darcie managed to secure long nipples, something you could use to open locks. All kidding aside, this is a decent pornstar to follow. Now, the only question… Would you be her top or bottom? I'd gladly take any position, but if you are a dominant alpha male, the only sensible choice is rear. So stick your dick, fuck her doggystyle and hold onto those gigantic areolas of Dolce.
#4 Annisa Kate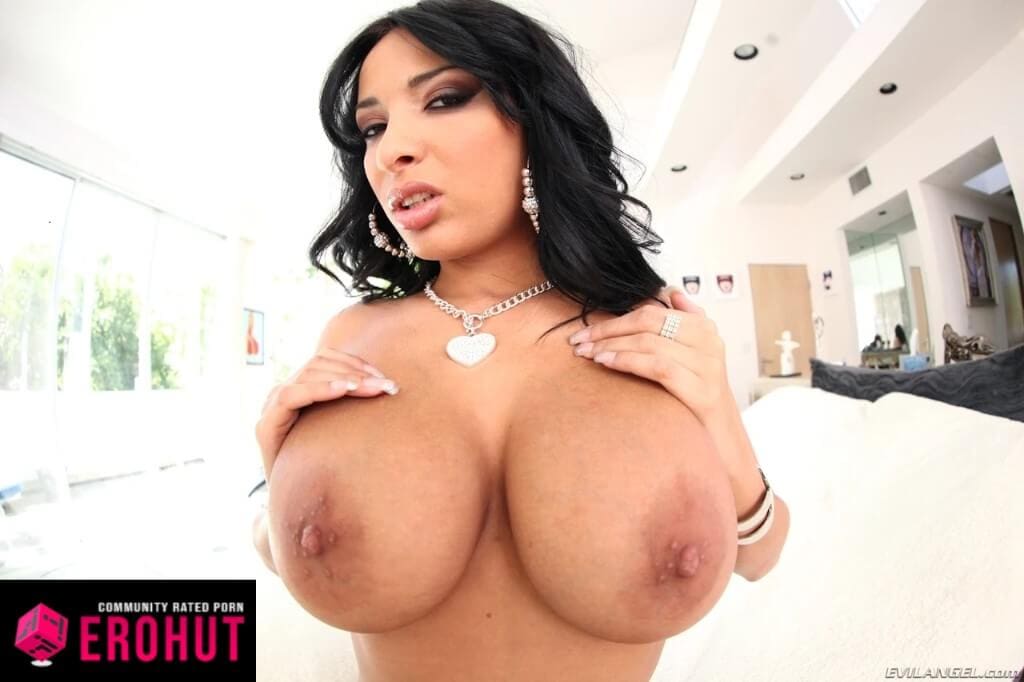 It is not the first top 10 in which this French pornstars Anissa Kate has received our recognition. Also, it won't be the last. Meet a brunette goddess that can make any boner shoot up. Rocking tanned body, precious teeth, and sweet tits push this babe to high nine.
From erotic and sensual scenes filled with lust to rabid gangbangs. Annisa has seen everything the porn world offers but still gives us more. Enjoy her bare body adventures on Brazzers.com.
#3 Angela White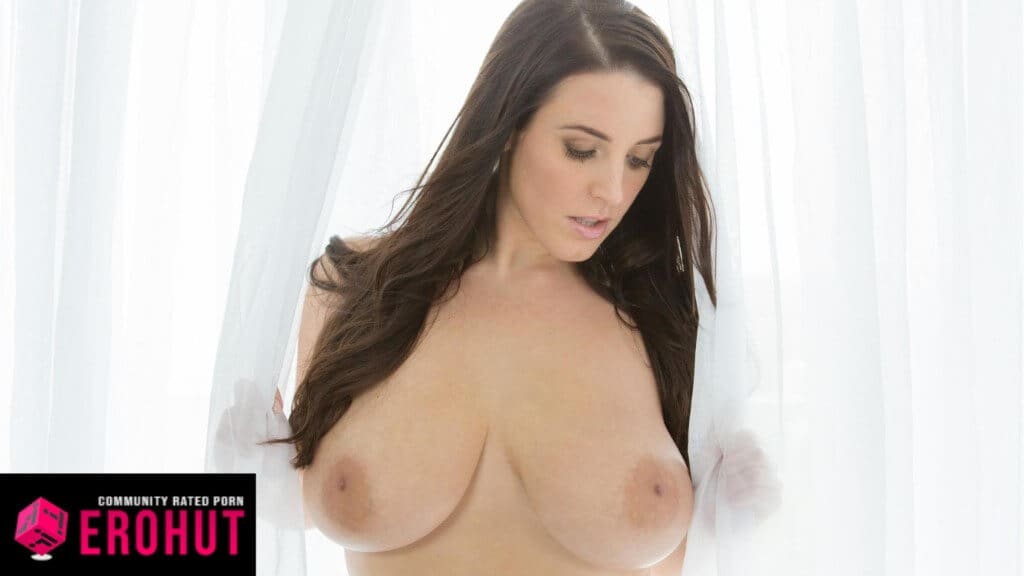 Australian pornstar Angela White leaves men's jaws dropped whenever she films a new scene. An AWN award winner and self-professed nympho, this short brunette with big nipples can hang with the best of them.
Wild Angie, as she's also known, is an anal addict, a ball-licking wizard, and a tit fucking sensation. If you too want to check this curvy pornstar with epic nipples, start with Brazzers.com. As we roll into the 2020s, Angela is still relevant. While veins are more apparent than just a few years ago, the areolas aren't losing any aesthetics. These are as even and smooth as a polished car, except that you can suck them dry.
#2 Shay Laren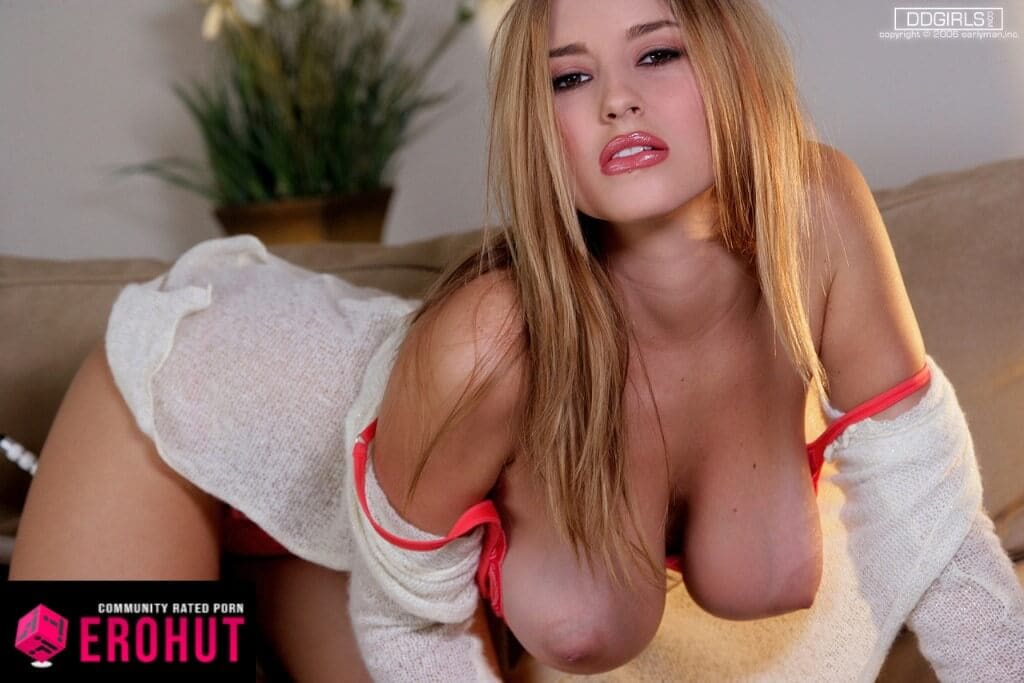 The picture above brings me back to the 2000s when Shay Laren was at the top. She was among the first pornstars I've written about and back then you had galleries, that's it. No, I did not specifically include Shay for reasons of novelty or nostalgia. However, she randomly came up in my research, and it's hard to deny entry.
Tiny nipples in the cold that turn into something from another planet. Give this pornstar a spin in your browsing history if you haven't yet.
#1 Faye Reagan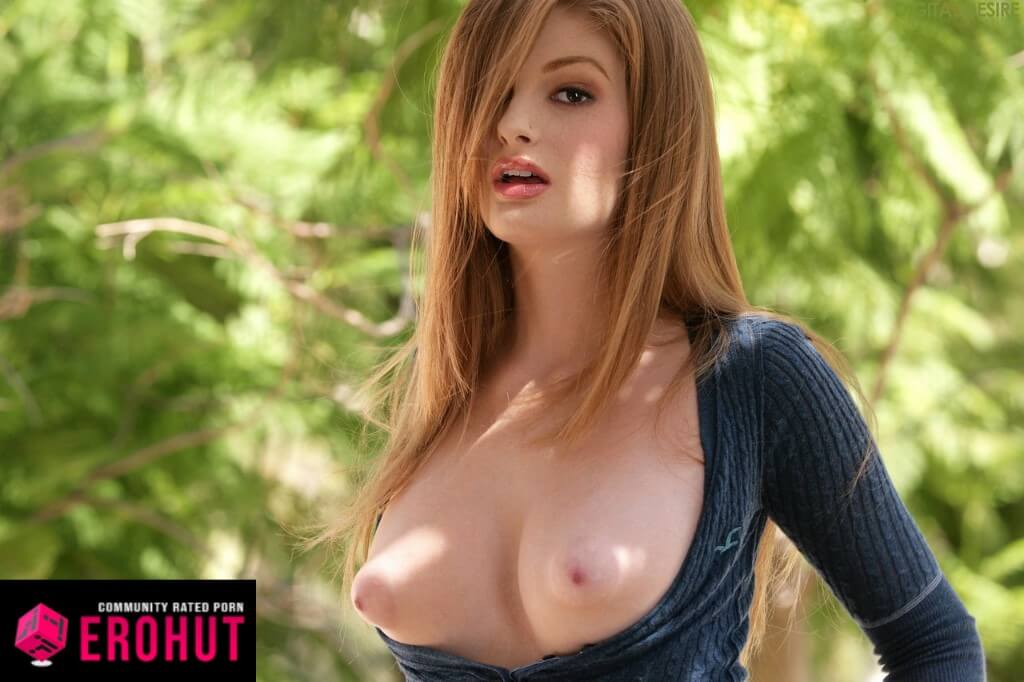 Our favorite ginger pornstar on $0 PornHub Premium, Faye Reagan looks 10x better without makeup, and that's because we love freckles.
The puffy nipples with large pale areolas that point to the opposite direction make them impossible to watch. They are too puffy and too adorable to overlook. Even better, this picture has a perfect warm weather setting, and you know how that affects nipples.
Does Faye Reagan have weird-looking breasts? I think so. Should that matter? No.