Not only are Latin girls incredibly sexy, but they're also fiery in bed. Maybe the last thing might just be a stereotype, but our top 10 list of the sexiest Latina pornstars proves it true.
From first to last, all these Hispanic babes are bad to the bone and insatiable when it comes to sex. So, let's get to it! I'm already in love with the thumbnail alone. Plush and soft pussies… Mmmm, this is going to be good.
#22 Katrina Moreno
Raised and born in Uruguay, Katrina has a look to make your knees turn into mush. The silky-smooth brunette hair must feel great around your cock or as you cherish the memories together, lying in bed. But have you noticed that Latinas or babes born in sunny countries always have sparkling hair? Is this the sun? If my descriptions of hairy areas of Katrina aren't working, let's talk about butts!
Be it genetics, diet, or all other factors combined; you can't even argue that Latina pornstars are lacking in this area. The butts are wagyu beef quality, perfectly round, massive, and with assholes that smell amazing. Lastly, Moreno's tits, how are they? Fake, full of silicone, and ready to mingle.
#21 Katana Kombat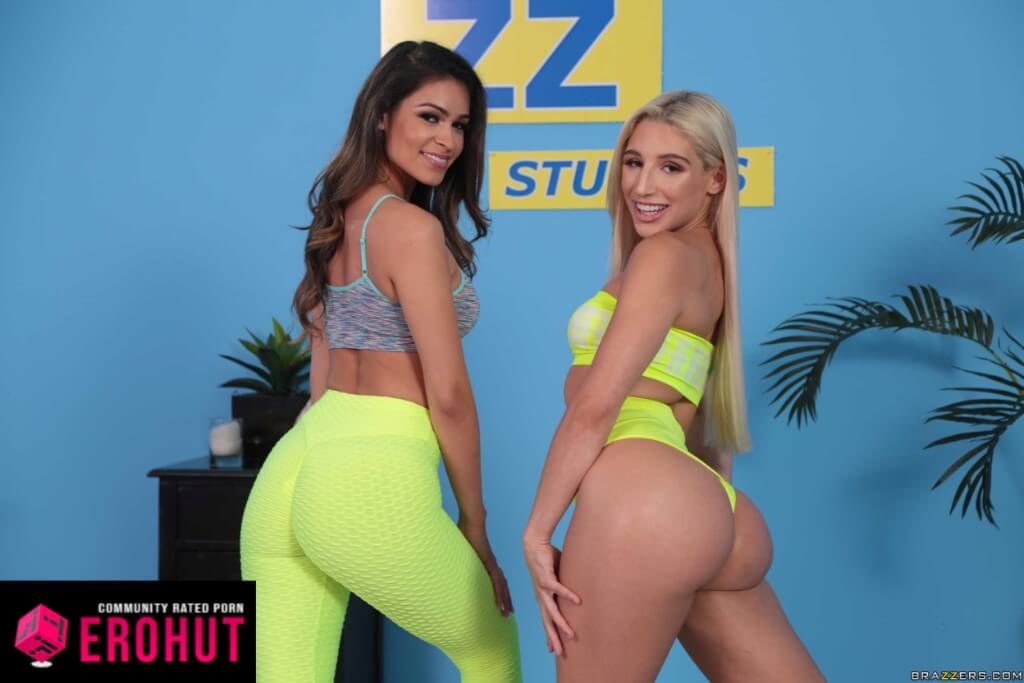 With feminine and masculine qualities, Katana Kombat could enjoy fighting video games. Am I the only one who got the reference? She's a smoking hot brunette that will light your dick on fire from all the friction and fast-paced mouth action.
Honestly, kissing a smoking slut is as desirable as a brain tumor, but these Latina pornstars somehow still look hot. Despite many awful qualities.
#20 Kimber Woods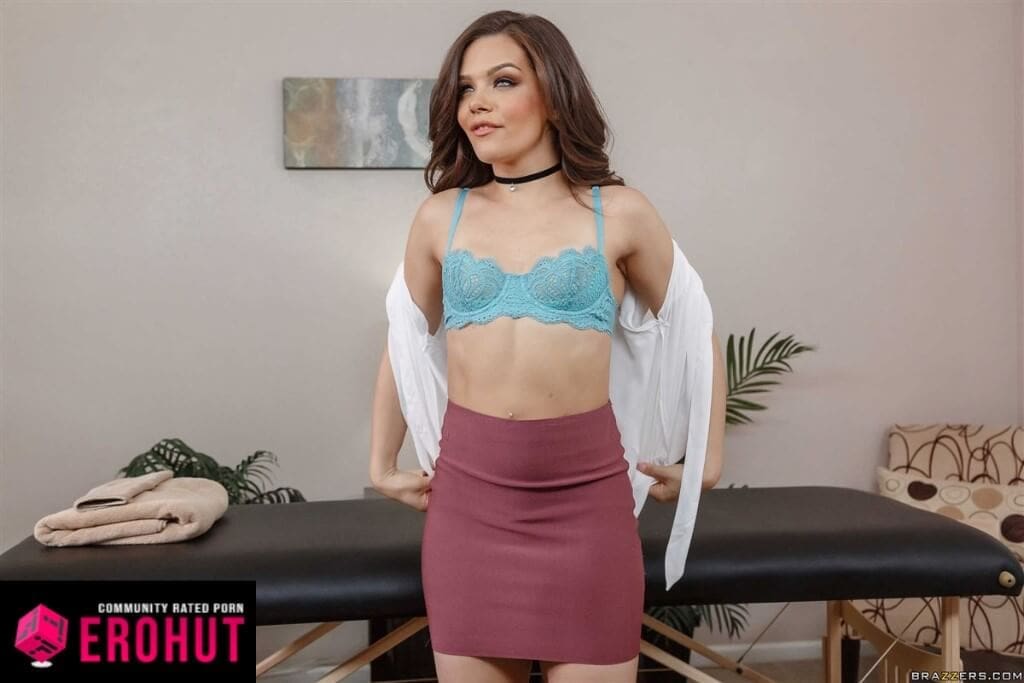 Aging looks and an average face are what I see in this picture, but that's just me. A million views from Latina porn fans later, and Kimber is here, for you to judge. I could describe her as a mixed bag of various herbs and spices.
At least you can hit that light switch and ram your cock down this MILFs butthole.
#19 Ryan Keely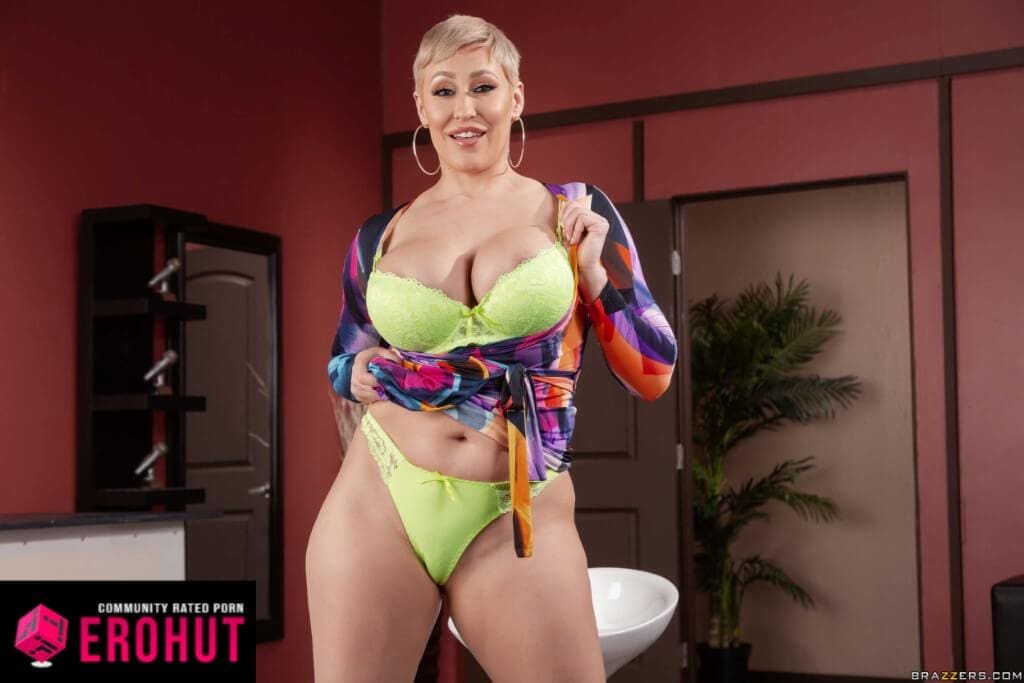 Half slut and half sex machine, Ryan Keely is a short-haired Latina pornstar that looks tame compared to others. Not many extraordinary curves or features make your dick damp, but it's not all negative. So ignoring the boyish look, the breasts are the best part of this babe.
Not sure if she's a feminist or a fake lesbian, but I guess there's a market for short-haired females too, because you seem to adore Ryan. Here's one, and with more to come!
#18 Abby Lee Brazil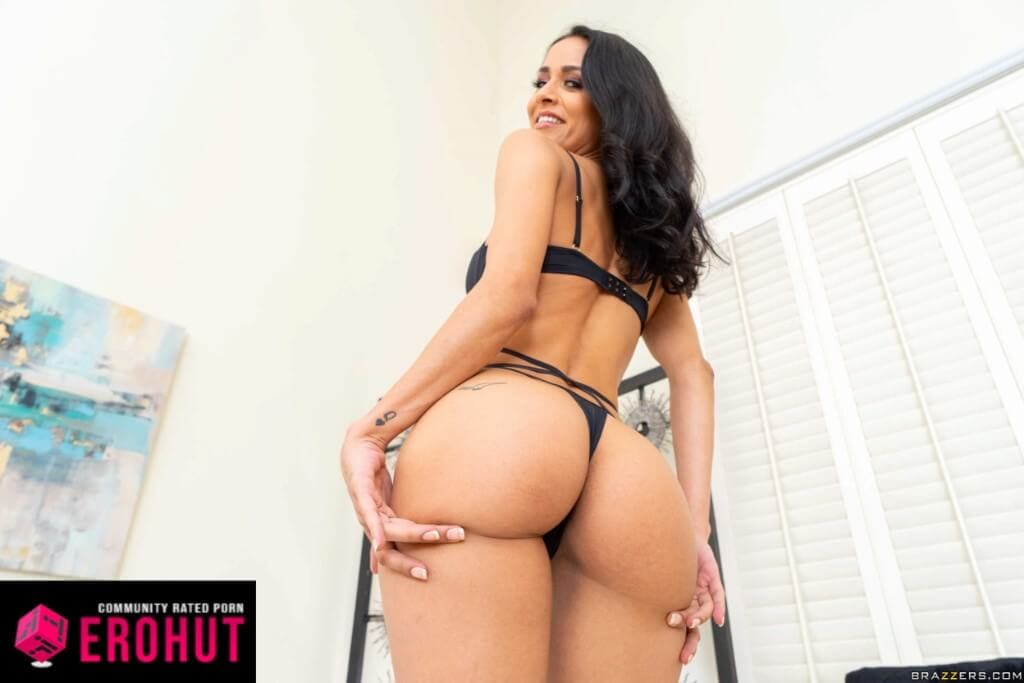 Abbey Lee Brazil is a real Brazilian babe and one of the hottest Latin pornstars. Of course, she's got an athletic body and a hot round ass! Even better, Abbey loves oiled-up cock rides, so you'd better buy a bottle of that shit now.
With hundreds of scenes shot, your cock would likely do nothing to satisfy the appetite of this massive whore.
#17 Mary Jean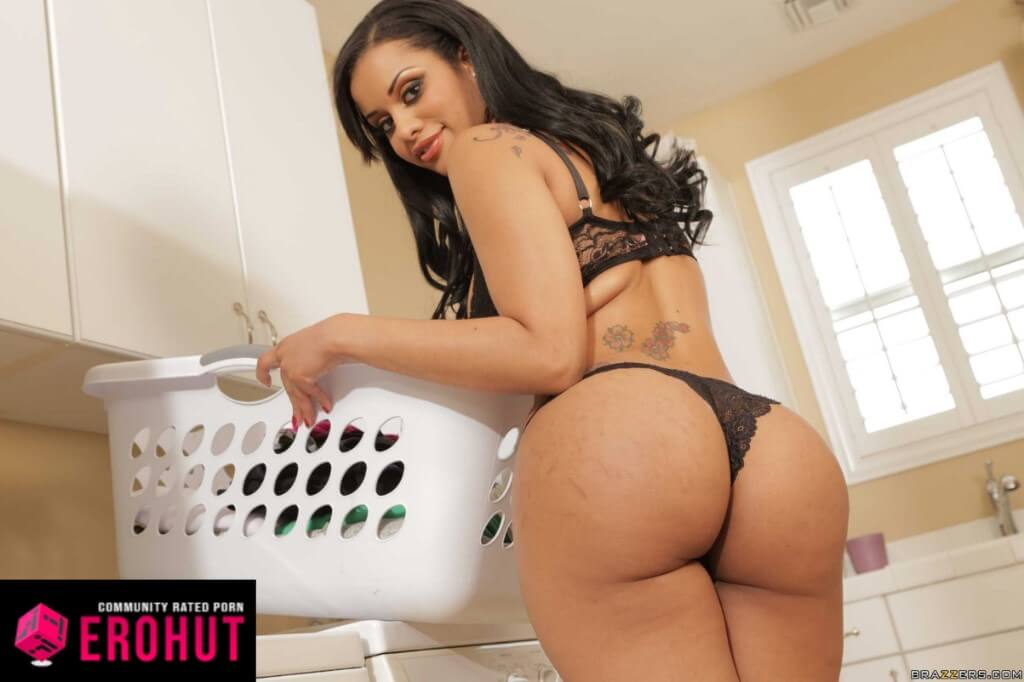 The hottest and darkest of all Latina pornstars, Mary Jean looks like a piece of art you can smash. Flower tattoos on the back, extremely photogenic butt, and full lips. Fat handles to grab onto something as you push your dick down her asshole and a satisfied slut's face.
Our recommendation for Mary Jean and the best videos? Hit that Brazzers.com join button and enjoy dozens of her videos.
#16 Gabriela Lopez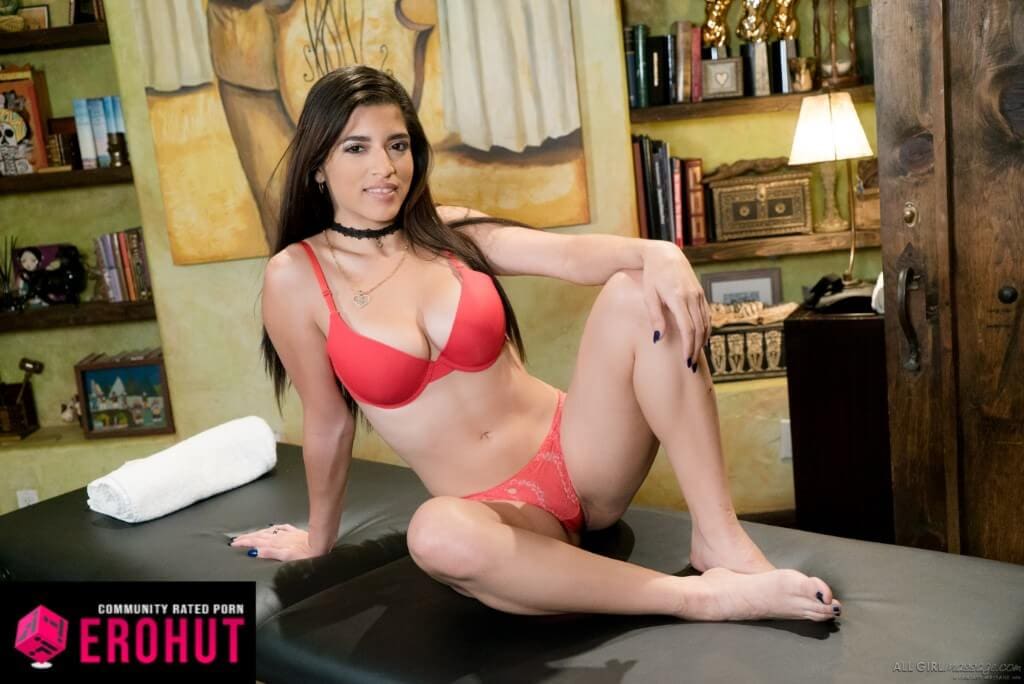 Juicy and white, with tits worth sucking on and a neatly trimmed pussy. It's like a perfect girlfriend, except that she exists and is real. Gabriela Lopez has been jumping on cocks since turning 18 years old and has gazillions of videos online from Mofos.com.
With a short pink skirt and ghetto apartment in the background, doing the math doesn't take much brainpower. Bring Gabriela a few expensive food stamps, show a decently sized dick, and you got yourself a deal. Her smile will soon turn into an orgasm face. The perfection!
#15 Lela Star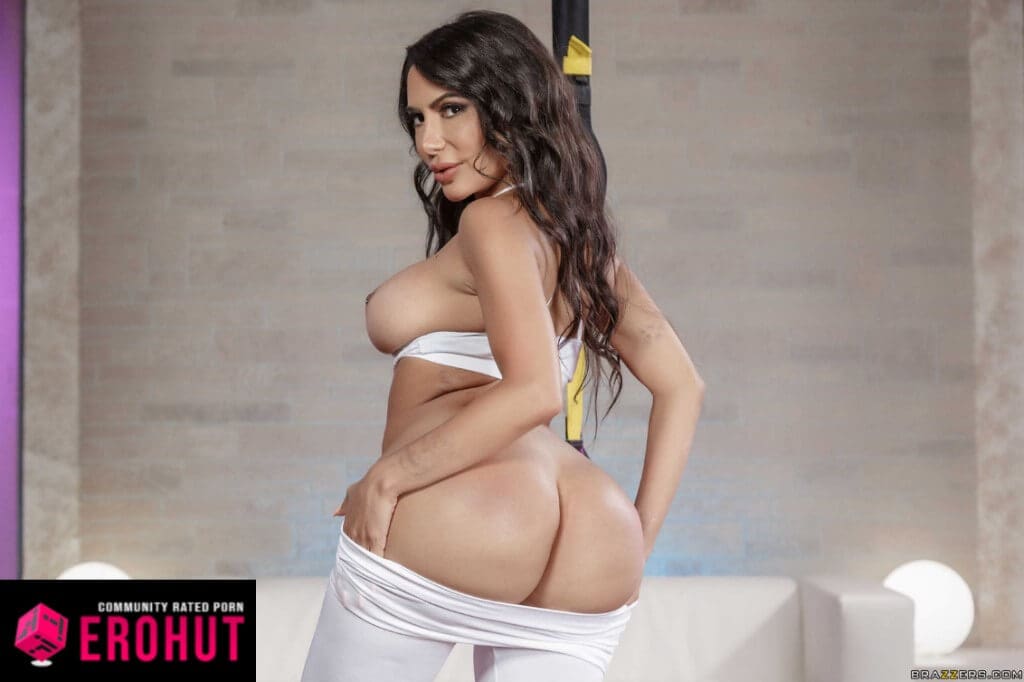 Lela Star is a shapely brunette Latina who can bring all your Kim Kardashian fantasies to life. Just like her celebrity doppelganger, Lela has a huge ass, pumped-up lips, and big old fake tits.
Watch her in action on Brazzers.com and brings lots of napkins. Better yet, bring an empty bucket filled with cum in no time. Why so few upvotes?
#14 Bridgette B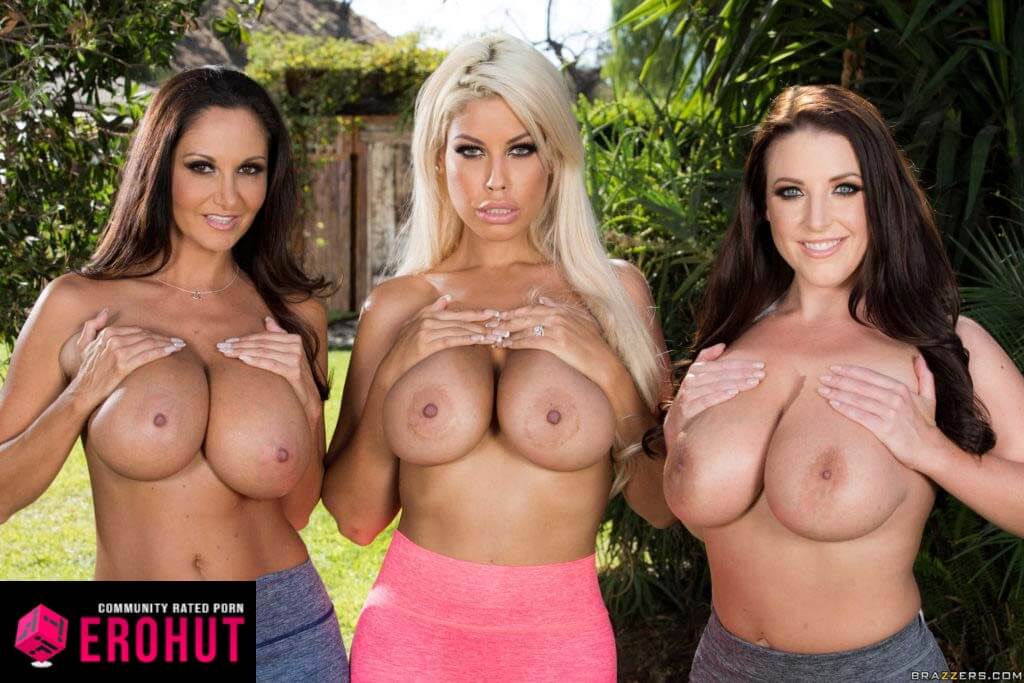 Spanish blonde Bridgette B is the way to go for those of you who like a Hispanic babe with some meat on her bones. This tanned slut exists for crazy sex and tits fucking. And while blonde hair color is unusual for a Spanish pornstar, who cares.
See Bridgette get down and dirty on Brazzers.com.
#13 Diamond Kitty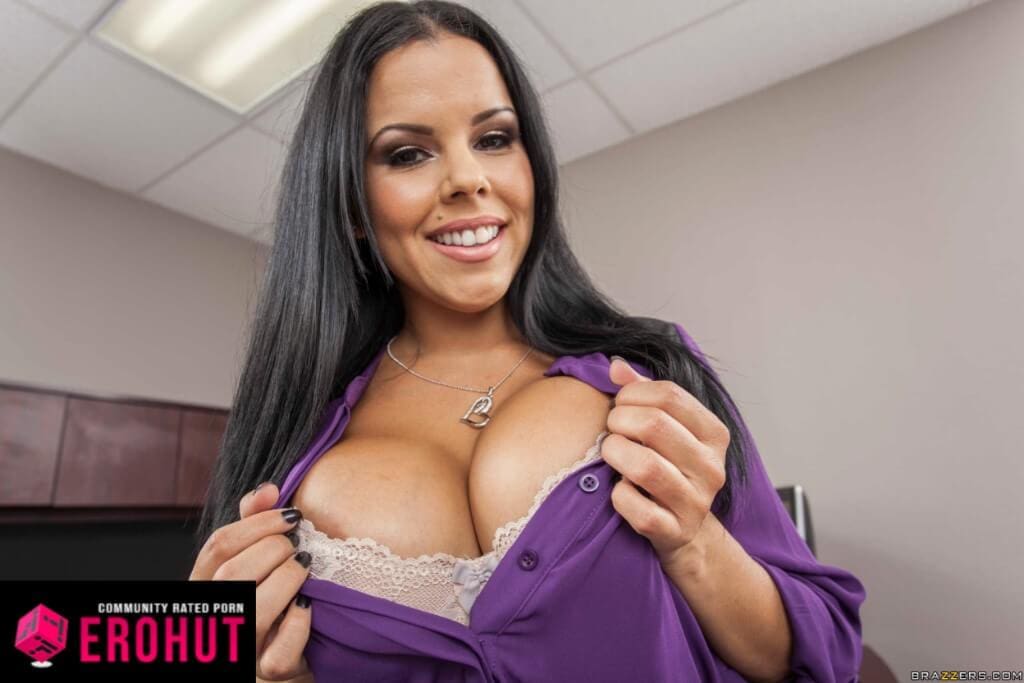 Feisty Cuban babe, Diamond Kitty has looks that just scream Latina pornstar. Her big ass, big tits, slim waist, and long black hair make us drool. So kick off a Diamond Kitty porn binge with her best work Brazzers.com.
That wraps up our top 10 list of the sexiest Latina pornstars. Sadly, we can't cover them all, so we have very likely missed a few. However, we know everyone has their favorites and own opinions! So, don't hesitate to share yours with us in the comment section.
#12 Esperanza Gomes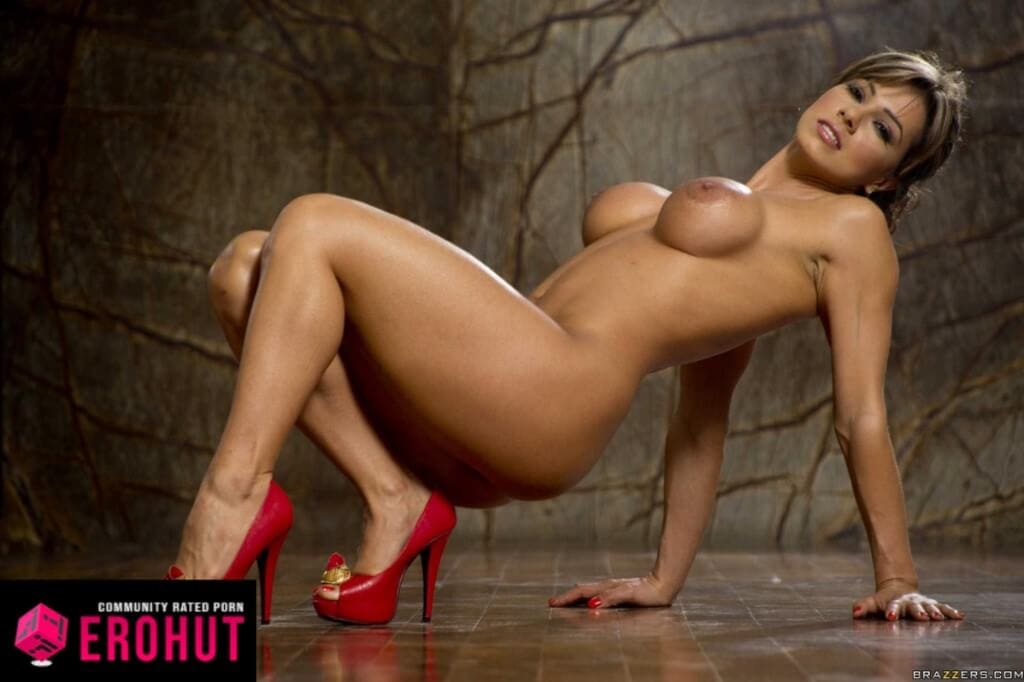 Woah…. Now here is something that will make your dick explode in pleasure. A Colombian MILF Esperanza Gomez Silva or Esperanza Gomes is an athletic and busty slut that never fails to excite us.
She loves interracial with big dick thugs as much as fucking stepsons and deepthroating masseurs. How and where to get her best acts of nastiness? Brazzers.com is the best place to find Esperanza's scenes.
#11 Isis Love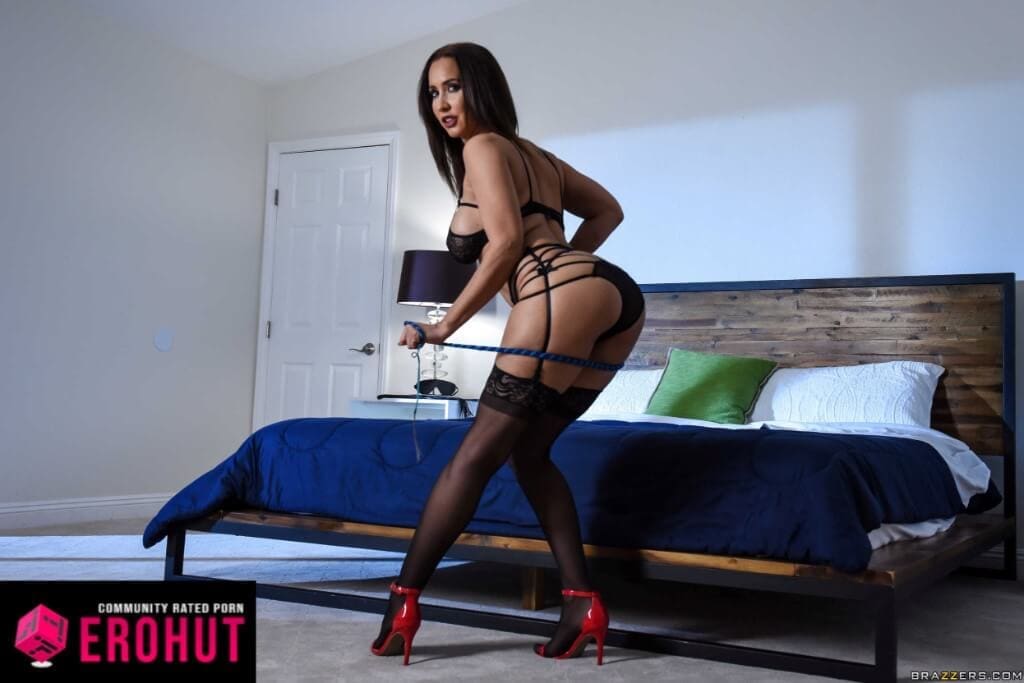 Fucking in tandem with Danny D, the desirable Latina pornstar in the photo is Isis Love. The love she receives from the Brazzers.com crowd is admirable. Every day is an adventure, and she should feel like Jesus or Santa during Christmas.
In other words, Isis gets more attention than in presidential elections, drawing crowds of men waiting to get their balls empty. So join the list of millions and wait for your turn.
#10 Cassidy Banks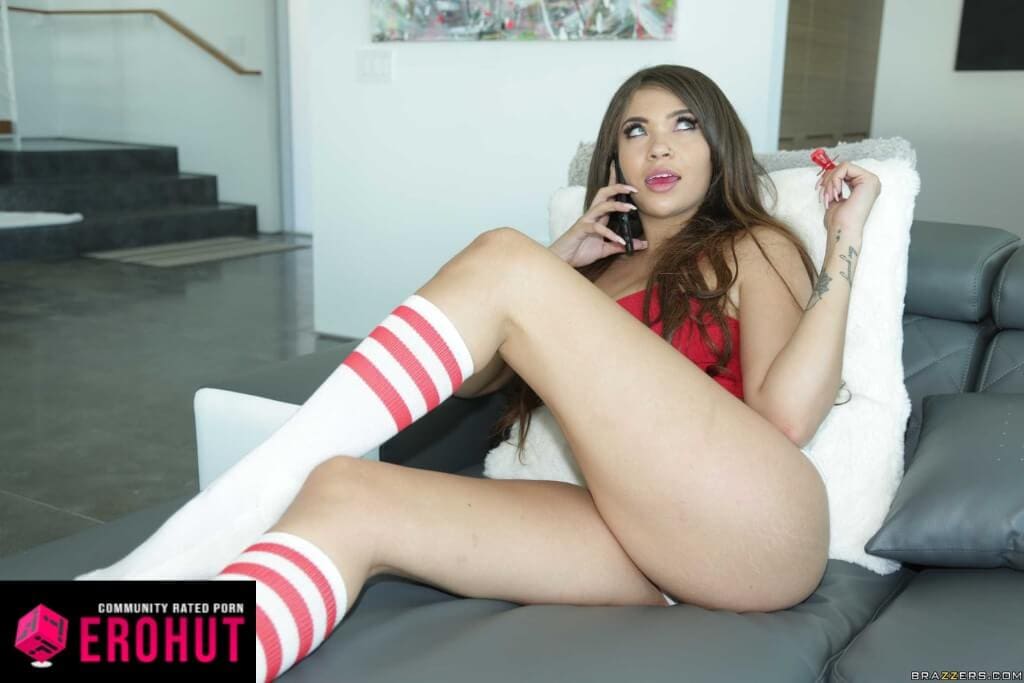 First featured on "Latina Sex Tapes" at Brazzers.com, Cassidy is a spicy Latina slut with great tits and personality. The latter part is especially important, as all men know.
Great at sucking dicks, licking pussy, and giving rimjobs. Any job that involves female or male genitals is done well. Don't even need to raise her pay, as the only cash she accepts comes in the form of your cum.
#9 Desiree Dulce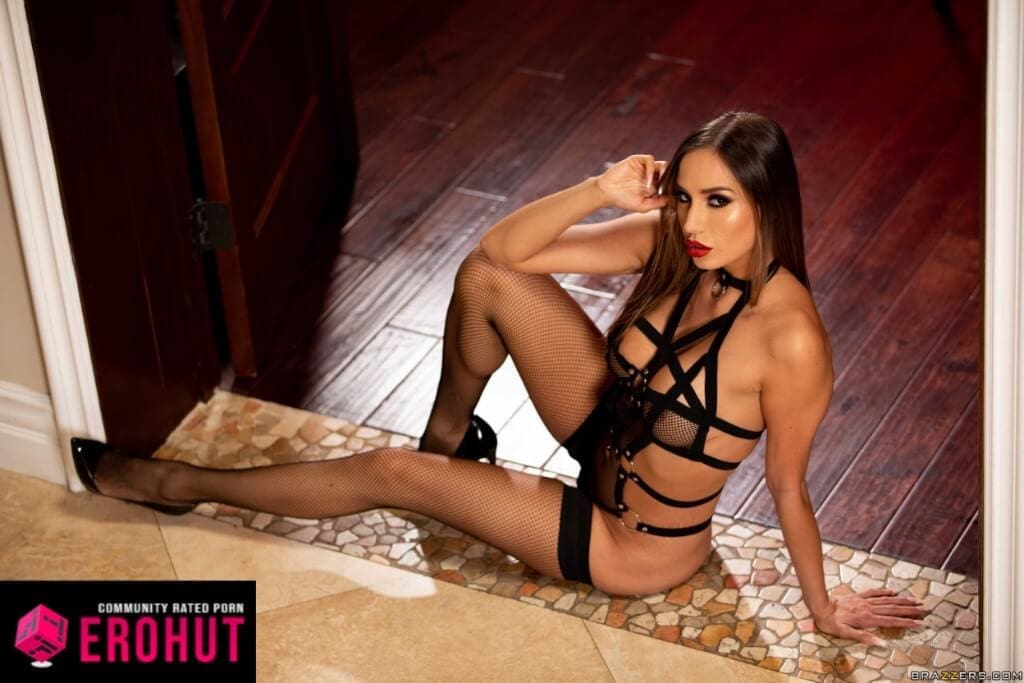 Selfies need to go away and be replaced with photos like this one. Remember when duckface was all over social networks? Who says that we can't switch into a more realistic version of the same thing? Desiree can make you happy in many ways. Be it in the kitchen or bedroom. I mean, Latinas are known and cherished for great skills in everything they do.
The best pornstars have round, bubble butts and Desiree Dulce excels in this area too!
#8 Eliza Ibarra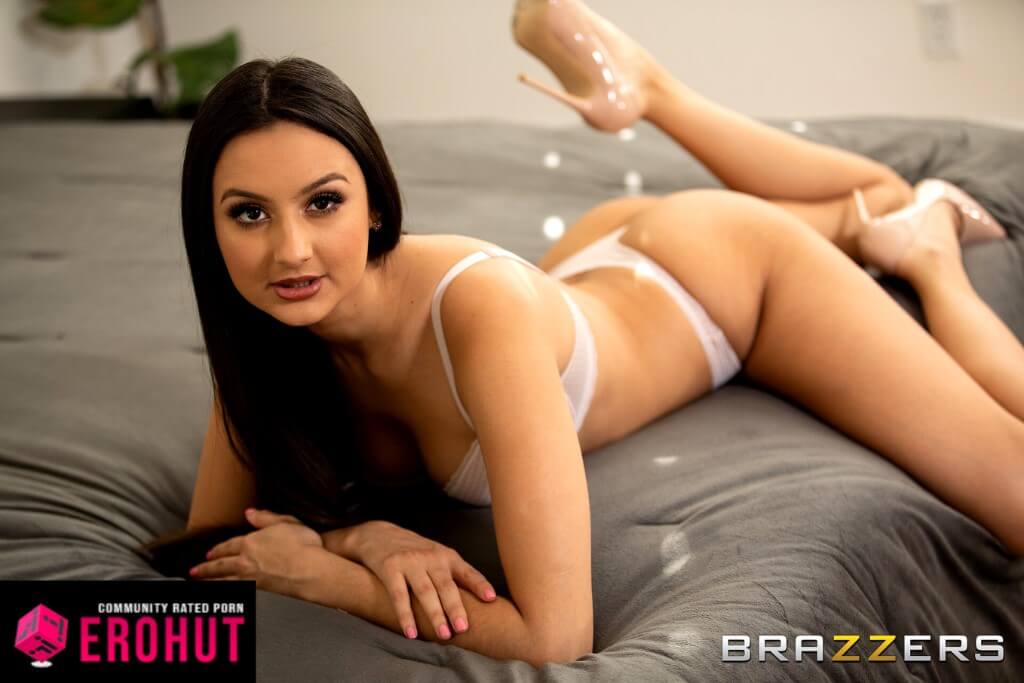 Can you find a hole better than that of Eliza? Don't be afraid of glasses, as those aren't on her face 24/7. Just a cheap decoration to appear smarter (or sexier). Dark pussy lips indicate Latina roots and the way she rides guys… It's like an android of some kind that was designed to milk dicks.
Enough of reading about Eliza as it's time to start watching! With hundreds of Latina videos on Brazzers.com, I can't think of a better site and way to end this top 10.
#7 Hime Marie
Happy as anal beads pulled out of a virgin asshole, Hime gets going like a lawnmower. Since the early 2023, I've noticed major changes in pornstar appearances and this Latina pornstar fits the latest, greatest trends nicely. A look that some describe as perfection while others point at the long lost 90s beauty trend of "anorexic coke addicts" will get your heart pumping, no matter the preference. You can find this shit on TikTok or Instagram.
Although prior opening her asshole, Hime will cock tease you with a stripping performance never seen before. Just ask Keiran Lee, he smashed that booty recently.
#6 Veronica Rodriguez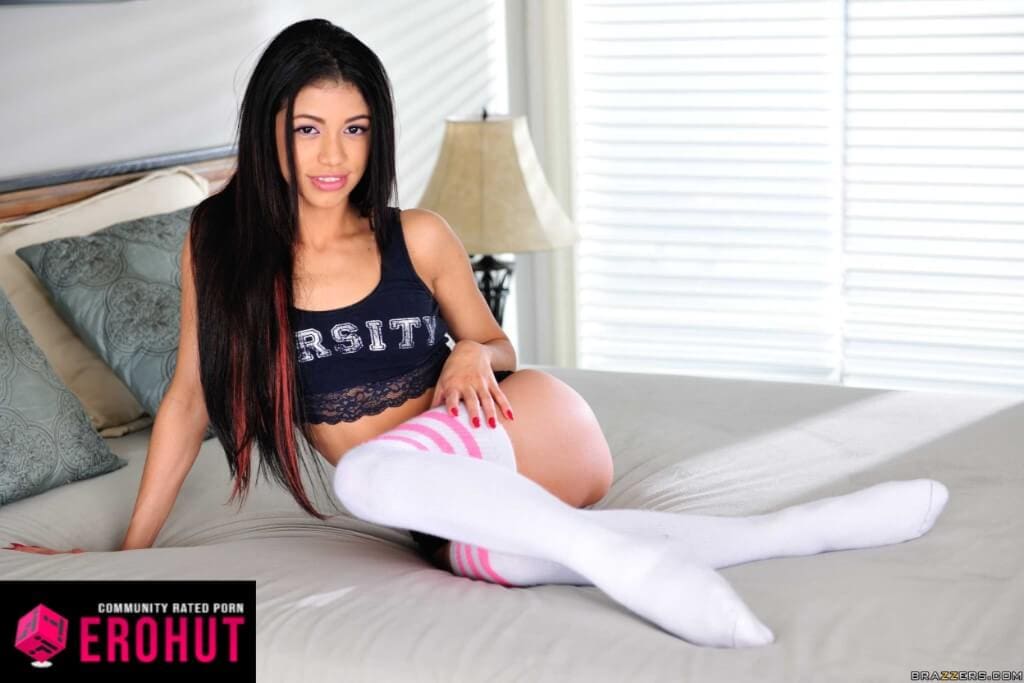 What can we say? We like our pornstars young, skinny and brown. That's why Venezuelan spinner Barbie Bree or Veronica Rodriguez is on our list. We have no idea how she fits such big dicks into her little body!
Nonetheless, we love to watch her do it on Brazzers.com with those miniature tits, black hair, and full lips. Anyway, shall we fuck, or shall we smash?
#5 Ariella Ferrera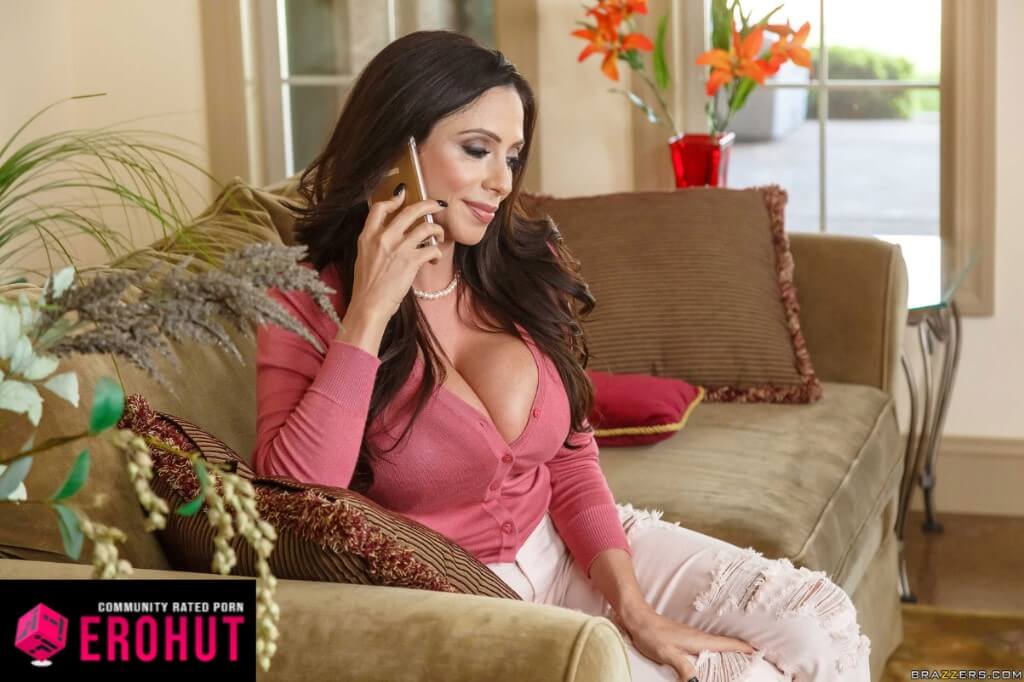 Ariella Ferrera is the best Latin MILF on our list. Do you have a wife, teacher, or stepmom fantasy and want to watch a Latina with big tits play it out? Then, let your horses loose as she's the girl for you.
Ariella has, more or less, made Brazzers.com her home, but you can find her on free sites as well. It's all about your standards and quality preferences.
#4 Jynx Maze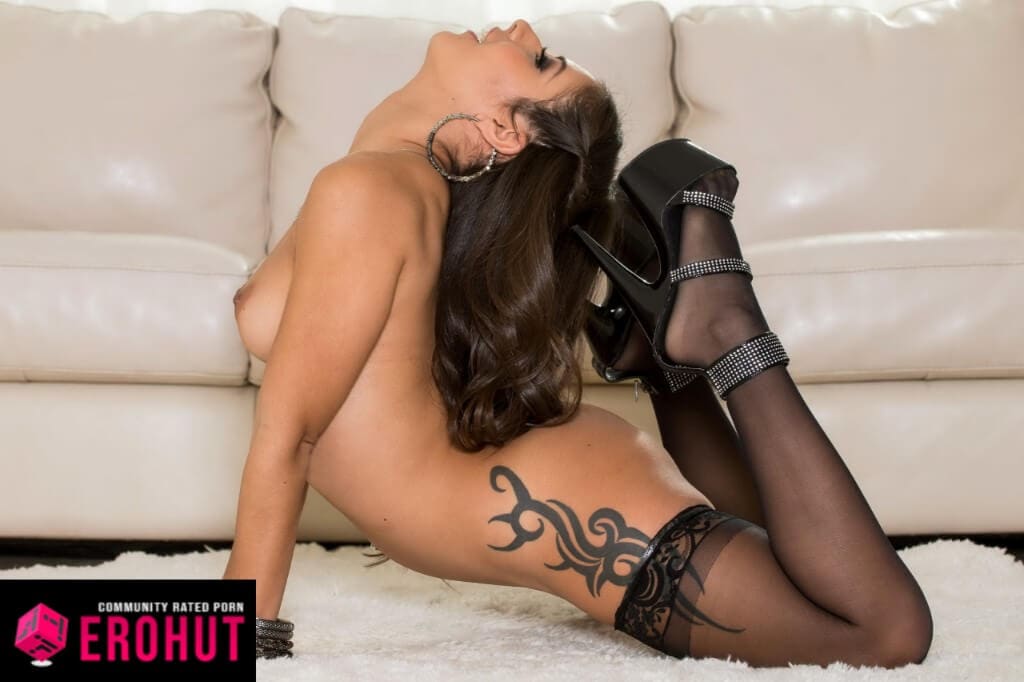 Just one look was all it took to get us hooked on a petite Latin pornstar, Jynx Maze. Pretty face? Check. Tight butt? Check. Little tits? Check. Loves anal? Practically begs for it every fucking time.
Even her galleries are nothing but big ass sceneries of top proportions. See her perform on Brazzers.com or close your eyes and go to town now.
#3 Alina Lopez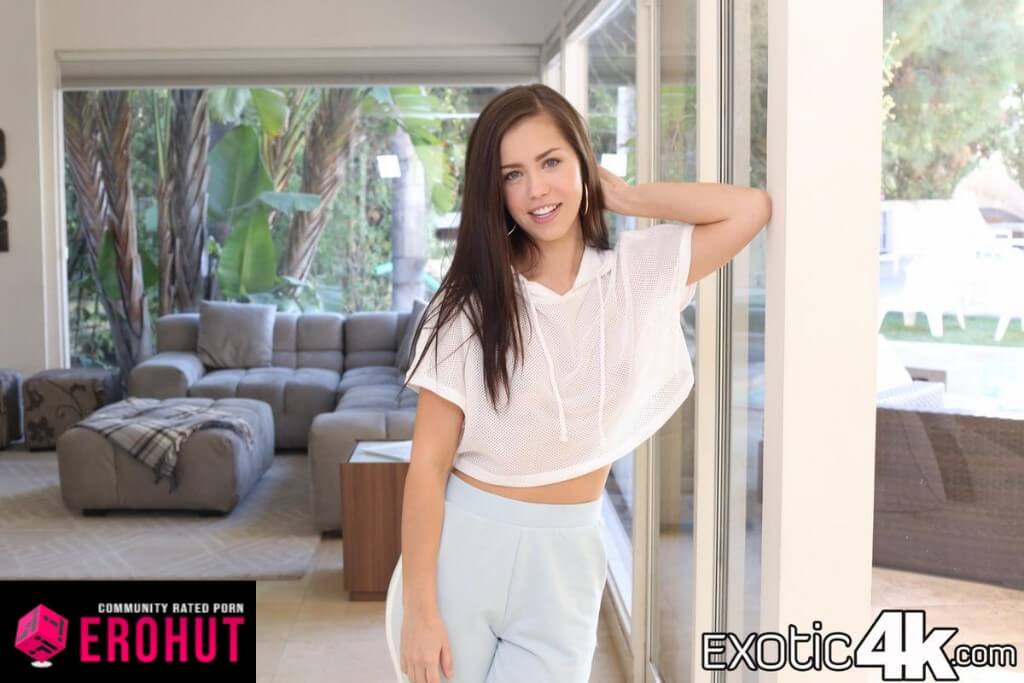 Yeah, it's one more Latina slut from the "Lopez" family. Exposing herself on Brazzers.com, Alina is solid teen trash that rocks great looks and sexy dressing sense of fashion. Those white shorts are giving me a boner.
That's the picture I have in my mind when someone shouts phrases like "a piece of great ass." What's your opinion about Alina?
#2 Gina Valentina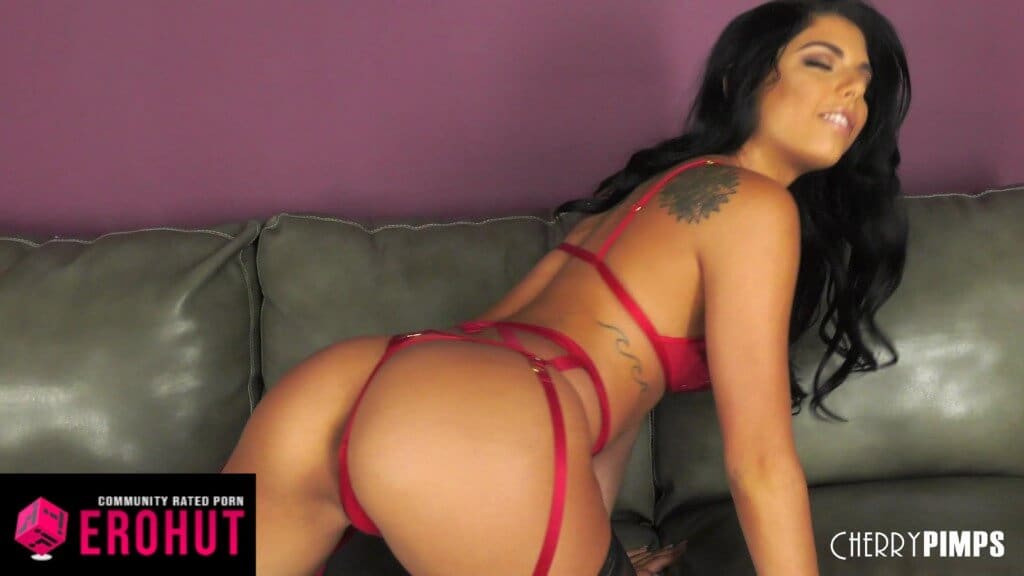 Young Brazilian Latina pornstar Gina Valentina always delights us with her hot little body. She looks cute and barely legal, which is awesome. Yet, like many whores, isn't afraid to throw out safe words and submit herself to brutal bondage sex.
Since she's from South America, I bet you could fuck her for a bowl of rice and chicken. Or is that another Latina pornstar stereotype?
#1 Ariana Marie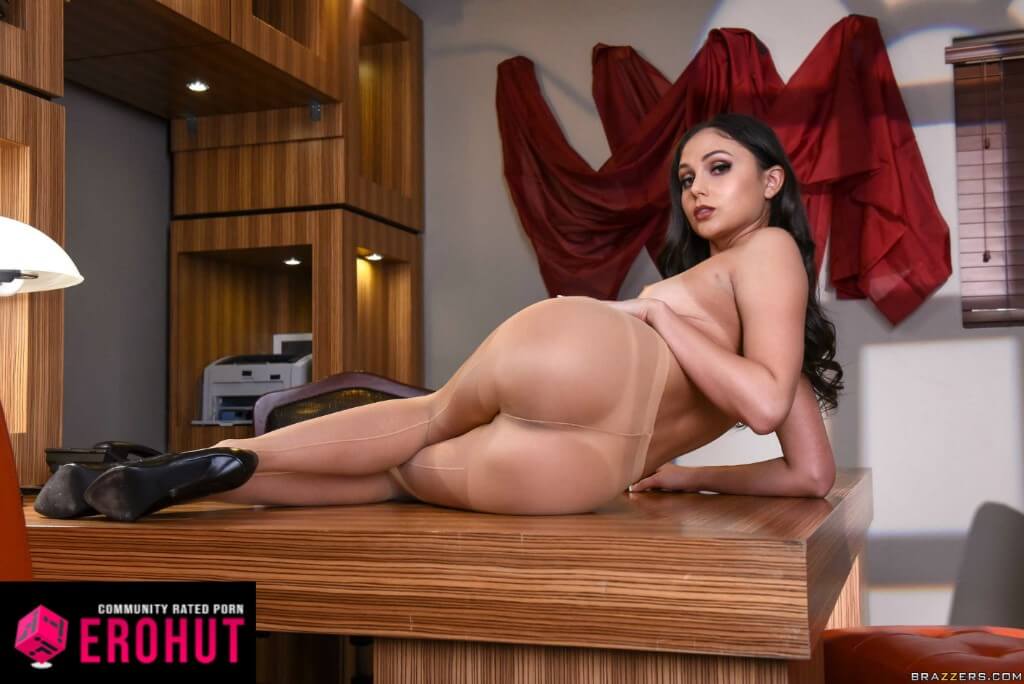 If Ariana Grande turns you on, then you'll have lots of fun with her pornstar lookalike and Texas native Ariana Marie. This natural Latina is gorgeous and has plenty of jaw-dropping scenes to fire you up.
She might have received an initial fame boost from her Grande looks, but the rest is even better. I could bet my house that she fucks better than anyone in Hollywood.