Porn has come a long way in the last few decades. So much so that many pornstars deepthroat, do anal, and even put their bodies through double penetration porn.
Of course, we couldn't be happier with the way things have turned out. Now, almost any fresh face in the business is bound to shoot scenes once thought too extreme. In turn, our team can bring you the best DP pornstars. Finally, this might open your appetite for rough sex, but nothing is stopping you from exploring your kinks.
Sharing is caring! So, here are our favorite pornstars for double penetration. This might give you ideas for your relationship as well. There's nothing hotter than two best friends sharing their girlfriends, all for the sake of a solid memory that revolved around double penetration.
#22 Ivana Sugar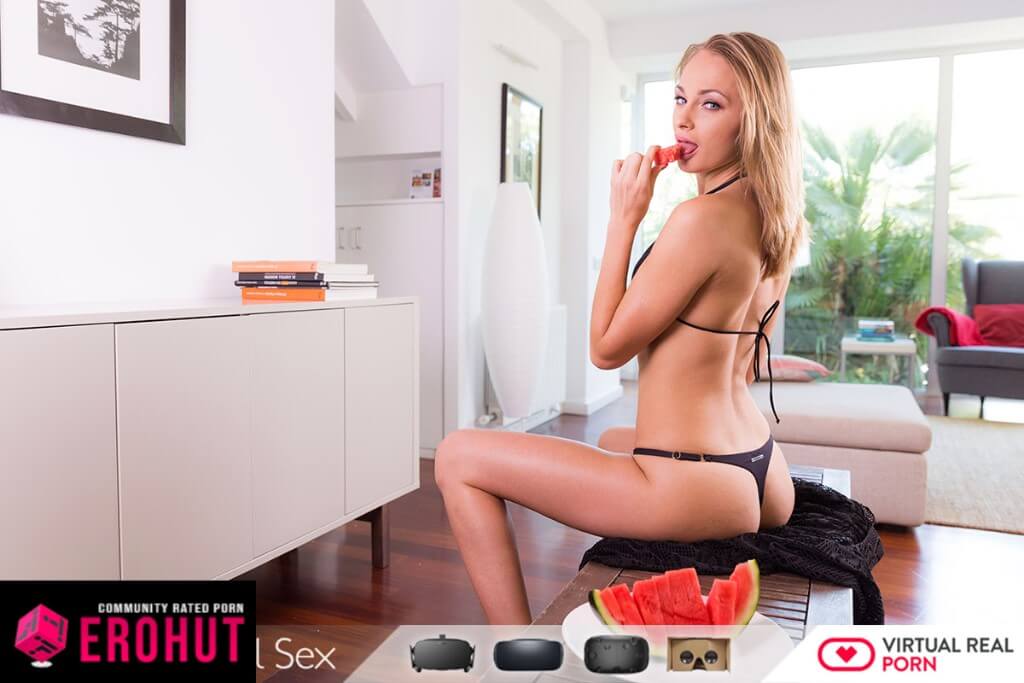 Sweet as honey and deadly for your marriage like poison. Ivana Sugar is a Ukrainian pornstar of 27-years old that will make you blush. With hundreds of videos on and some of the best on Brazzers.com, this babe won't even get wet without a bag of dicks. Preferably, the new one that is larger than the last one.
Looks much better in videos than in photos, especially with long hair and a Russian accent.
#21 Francesca Le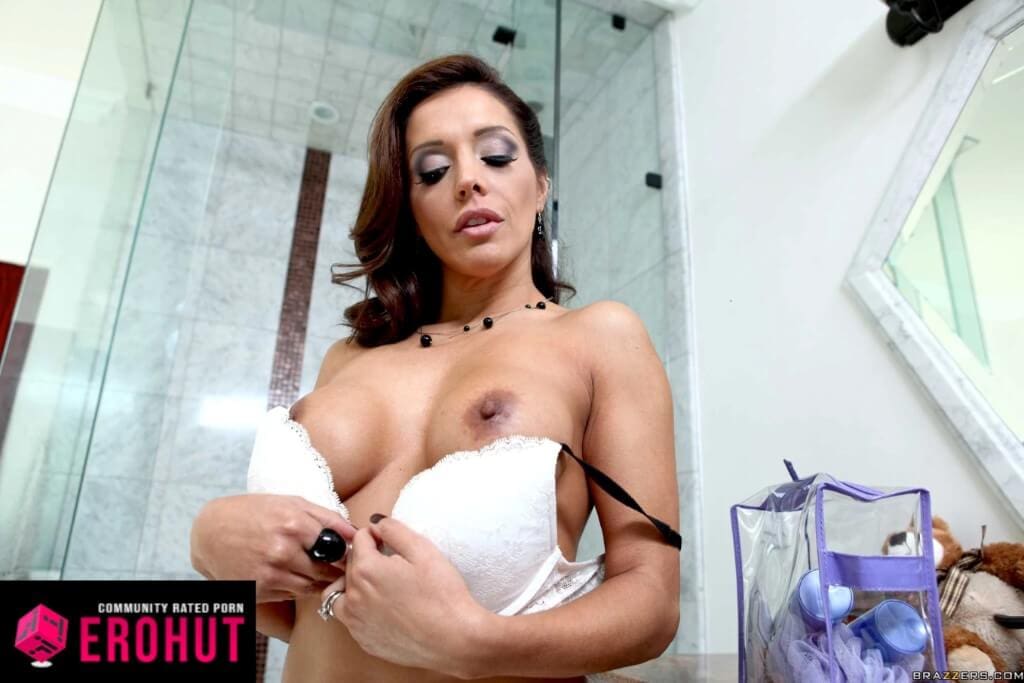 While pushing for more than 10 double penetration pornstars, Francesca Le was always among the first picks. Not a beauty, but this does not matter when you have scenes this extreme. One dick down the butthole is never enough for Francesca. As a result, guys at EvilAngel.com made sure that this is one of those experiences that she won't ever want to come back to.
Fans, on the other hand, were more than ecstatic, it's one of our all-time favorite DP porn videos.
#20 Bridgette B
It's like we can never get rid of her! No matter how you feel about her looks, it's the rest that counts. For the record, she is among the ugliest pornstars I've seen. Other people, on the other hand, cherish and praise the blossom babe.
Yes, there are big tits and two great ass cheeks, so you can focus on something other than Bridgette's face. As for DP, look at this scene! So tight and playful.
#19 Kayla Kayden
With an uncomfortable face and not too stretched pussy, Kayla Kayden has been designed for some brutal DP. Holes are barely wide enough to hold a single cock and then you add another one on top. Many of the double penetration pornstars are old, experienced sluts. That's a given, right?
Well, Kayla is still fresh, at least by the porn actresses' standards. Stream her scenes on the best site there is, Brazzers.com.
#18 Juelz Ventura
Sacrificing her looseness for a shot or two, Juelz Ventura has been a great pornstar on PornHub to explorer. With a vast array of videos, most of which include double penetration of some sort, she's a neat hoe.
Doesn't even have time to fully undress, with socks hanging on the sides and butt in the air. Can she stick two dicks inside a single hole? You bet! Find this fuck toy on Brazzers.com.
#17 Haley Reed
Haley wasn't a massive ten-dick penetration whore as she is right now. It all started with innocent, light-on nudity videos with FTV. Just so it happens, people get bored with the same old vanilla and Reed had two options. Either start fucking like a real pornstar or get lost into oblivion. I guess you know which of the two Haley has chosen.
Double penetration is the name of the game and yeah, it's nice to compare "before and after" scenes of the tiny blond dick sponge. Speaking of which, my tap requires draining if you get what we mean.
#16 Aletta Ocean
From a humble beginning in Hungary, Aletta Ocean has risen to the top of the adult industry. But that didn't come without sacrifice. She had to fuck her way out of more than one threesome or gangbang cut, and quite a few scenes with DP porn.
Honestly, with a body like her's, it would be a shame if she did anything else but fuck for a living. If you want to check Aletta, 21Sextury.com has plenty of scenes.
#15 Kristina Rose
How about a triple penetration? Do dicks have to match in color or you're fine with anything, even dildos? Kristina is among the prettiest of the bunch and loves the juicy sausage inside any of her holes. The larger, the better! That's the motto of any great slut.
Sucking and feeding on black cocks, stuffing cum into a stretched butthole, and hitting that repeat button again and again. Nice titties, too.
#14 Angela White
Despite looking and sounding somewhat conservative, Angela White is known as a massive slut in the right circle of colleagues. She takes that as a massive compliment because her whole life spins around balls. Her mouth and destroyed holes, like Earth, orbit around the Sun. And if we go with our analogy even further, virgins fucking Angela will cum faster than the speed of light.
By the way, are you aware that Angela used to fuck fans? There was a series, which sadly, wasn't a big success, more of a cringe material.
#13 Ashley Fires
The look on Ashley Fires' face is that of surprise and delight. This is in no way her first hardcore double penetration, but it's surely is the one with the biggest cocks. Now, we hate to wonder whether these extreme activities affect her gorgeous ass and juicy pussy. Still, it's hard to argue with the result. The sight is worth the cost.
For more gangbang, group, and DP porn, make sure you know her aliases: Ashley Aspen and Aspen Blue. You can find her on Kink.com.
#12 Keisha Grey
Another beauty under 25, Keisha Grey has a cute face with pouty lips and a round butt that's too good to be true. We've enjoyed her ass-shaking cuts as well as anal and deepthroat BJ scenes over the years. Still, nothing comes close to seeing her ripped apart with cocks in double penetration videos.
This pornstar is perfect for those who love thick, young, and wild babes. See her in action on Brazzers.com.
#11 Bobbi Starr
With the expression requiring no comments, Bobbi Starr is another double penetration perfect pornstar. Small butt, tight butthole, and thick dicks can turn some women off, but this is not one of them. Kinky, dirty, and wild slut, that's how we would describe Bobbi.
Speaking of DP pornstars, have you fucked as these men do? I cannot stand the friction between two cocks.
#10 Casey Calvert
Despite having her tiny body split in two with a double penetration scene, tiny brunette Casey Calvert seems to be taking it in her stride. However, this is not her only FMM scene.
If you like it rough and raw, check out her double penetration with choking and face fucking or the devastating interracial threesome. The scenes are available on sites like $0 PornHub Premium.
#9 AJ Applegate
There's no need to pretend, the queen of porn and not just double penetration, AJ Applegate, doesn't feel a thing. Although this is an older scene, so maybe that was the case back then and that's why she's here in the first place.
Some sluts wait for year five or what not to do extreme porn while others – say "Yolo" (you only live once) and start with hardcore. Imagine how she's now, after all these years.
#8 Megan Rain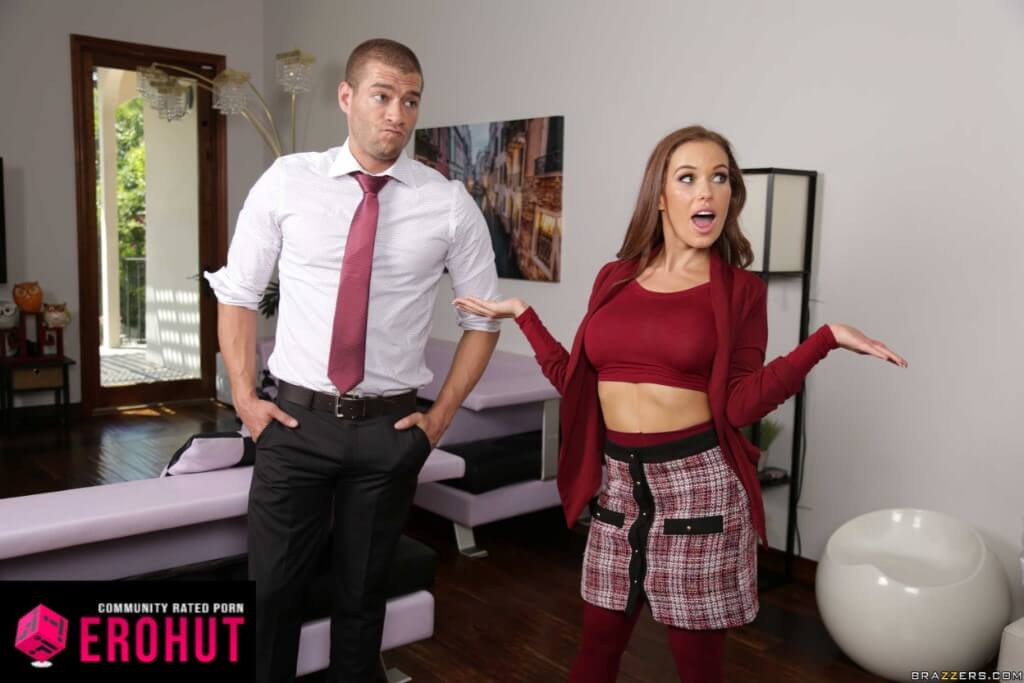 As the elite double penetration-loving pornstar, Megan Rain could very well hide your belongings inside. These holes are nothing but deep wells that can stare back at you. Shove a fist, your leg, or enter her colon yourself.
You could never tell from the looks alone that this brunette is one of the dirtiest sluts in business. Also, who has created DP porn in the first place? Was it by accident or did two guys just got too horny and refused to wait?
#7 Lisa Ann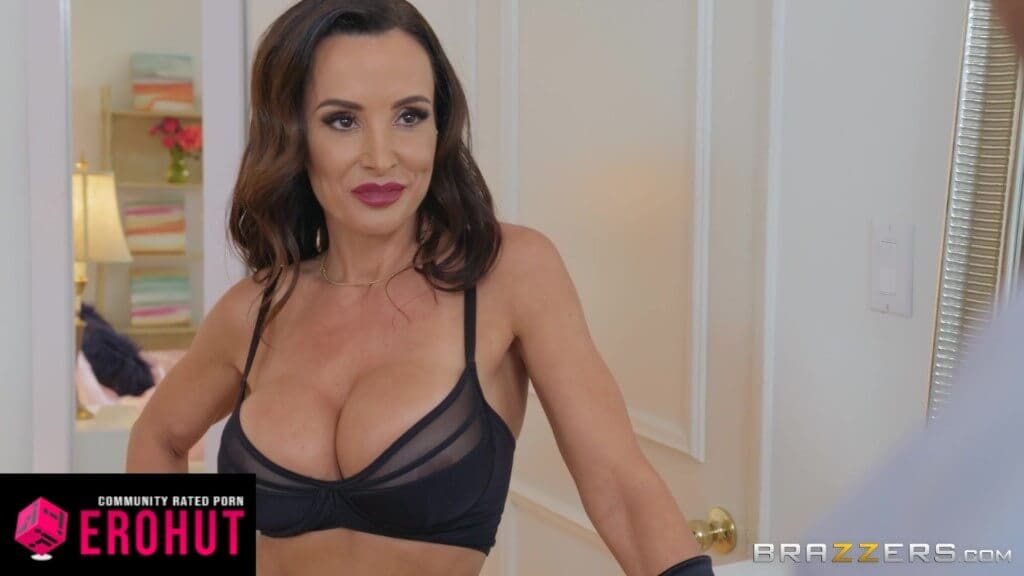 From a young slut to the MILF that's a few years short of her 50th birthday. Lee Ann Vision or Lisa Ann is a big voluptuous mature that never backs down from a challenge. This is one legendary Brazzers pornstar! Has seen a fair share of anal, face fucking. Also, scenes include interracial double penetration and gangbangs that end with a cumshot-plastered face.
The best place to find her is through Brazzers.com.
#6 Abella Danger
Abella Danger has always been a wild hoe. Besides straight hardcore scenes, she has also done lesbian double penetration and had more rough sex in 4 years than an average slut will have in a lifetime.
Do you feel like seeing a pornstar that ends up with all the clothes ripped up? Right before her pussy and round ass are pushed to the limits? Then RealityKings.com will be a place you can call home.
#5 Janice Griffith
Sometimes we're taken aback by the fact that a girl like Janice Griffith is only 24-years old. Despite that, this one is already a hugely popular pornstar. You'll be shocked even more so when you see this teen's double penetration videos like the one pictured above.
Despite two cocks in her skinny ass and hairy pussy, Janice is stone-faced. Porn or at home, she was made for crazy sex experiences and pure usage. You can see more of this DP pornstar on MetArt.com.
#4 Adriana Chechik
Ending this list with Adriana Chechik seems only natural. If there's one pornstar who can't live without throat fucking, gangbangs, and rough double penetration, it's Adriana. She is petite, beautiful, and always ready to go to extremes. Whether it's interracial, lesbian, or fetish sex.
There's never a dull moment with her on Kink.com.
What's left to say? Check these girls out, make a DP porn playlist, and take a day off from work. Also, spread the love and share your favorite double penetration scenes with us and other readers below.
#3 Christy Mack
When it comes to anal and DP, we prefer pornstars with a certain butthole. There needs to be no extra skin moving during intercourse. Otherwise, it looks the guts are about to prolapse into your bed. Christy Mack is not the first choice I have in mind, but she's no boring virgin either.
The butthole might have more miles than a Camry, but at least it's reliable! Also, the face still looks fresh, despite the public enemy number one. Yes, talking about the aging process here.
#2 Mia Malkova
This photo perfectly captures the moment when three lovers regress into a primal state. Then they start fucking like animals overcome with a pure desire. The flexible blonde in the middle of this standing double penetration is none other than Mia Malkova.
Better yet, it's her first time DP, and this scene was amazing. Check it out on Brazzers.com before it's too late.
#1 Riley Reid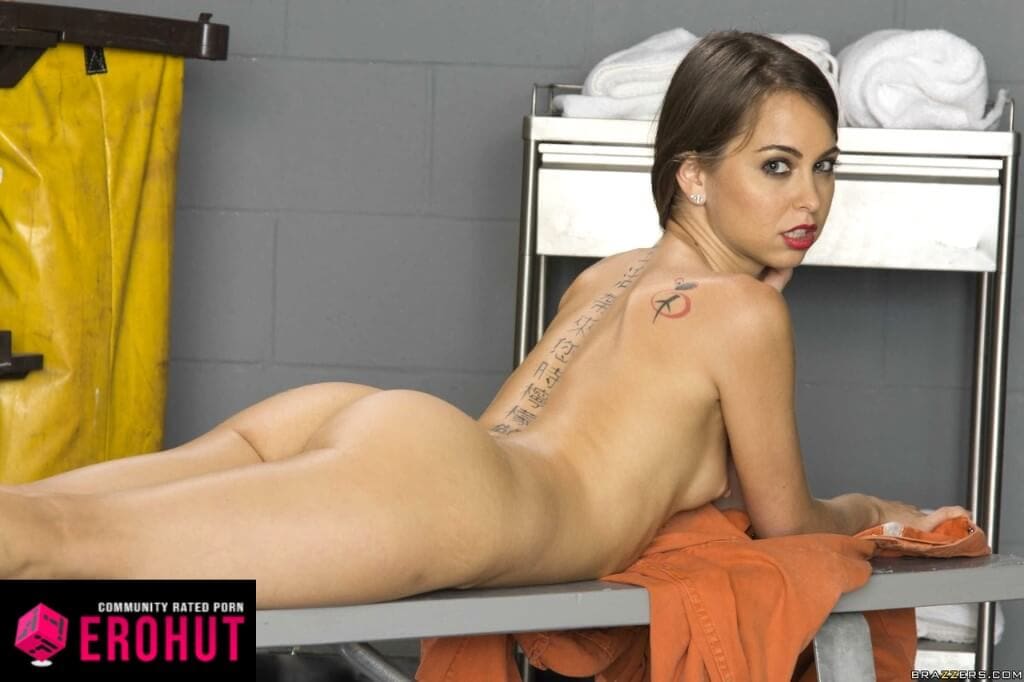 Riley Reid has won an AVN award for this, her first-time double penetration scene. We consider this achievement as one of the most important. It's Riley's best work yet. Helps to be a petite hottie that everyone wants to demolish with their dicks.
It begins with some spit roasting and deepthroating as a warm-up. A few moments later, these guys ease her into an unforgettable DP experience. Riley has dozens of videos on PornHub and Brazzers.com.