Without a doubt, today we have more best premium porn sites than ever. Most of which produce epic content and of course, promote new pornstars.
Some of these debuting pornstars will leave the business a few years later while others may end up here. Yes, it's time for the epic moments! We present you the list of best and simply hottest pornstars, ever. With so much variety, these sluts have all niches occupied. In addition to that, we will try to name some of their best scenes for that quick fap time.
[References: Top 20: Best and Hottest Pornstars of All Time]
#22 LaSirena69
Can you imagine a country like Venezuela producing a stunning pornstar like LaSirena69? I don't want to run ahead of the curve and place her anywhere close to the top 20, but how about a "contender" spot at the very top?
We will see how she changes or improves in 2022, but this geeky hoe reminds me of the very best pornstars like Riley. She gets fucked in bikini epic outfits or plain nude and yes, all scenes are on ZZ.
#22 Avi Love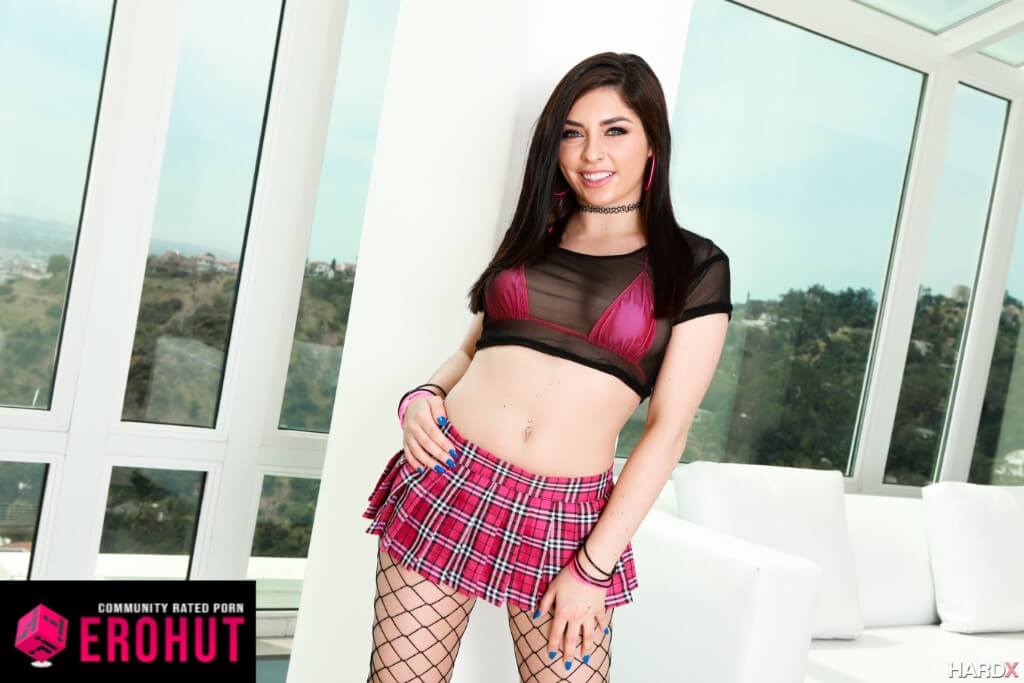 FTV Maricella or Avi Love has a devilish smile and a delicious young body. Born in 1995, she's been in the game for a few years. That's not a con or pro, because performance is all that matters. Among multiple cocks, Avi does have a couple of awards too, including the hottest and best new pornstar one. They couldn't have gone to a more deserving hottie.
To see why judges love her, look at her videos on Brazzers.com.
#21 Ivy Labelle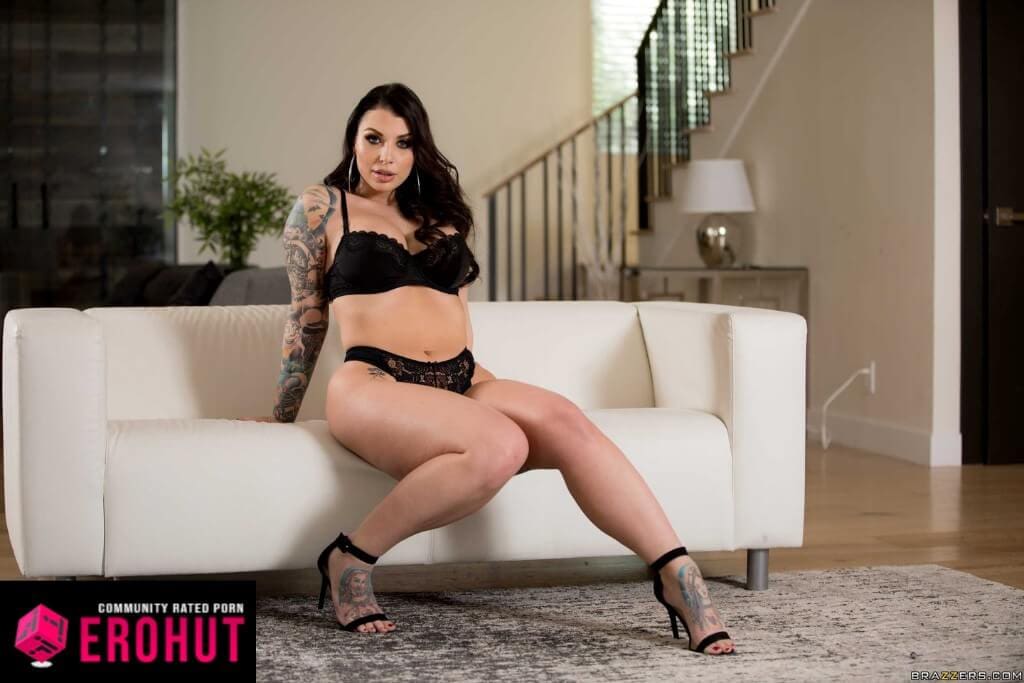 In the mood for a big ass, ass worship, or ass eating? Then feast your eyes on Ivy Labelle. Fans picked this pornstar as one with the best butt, and we must agree. For many of us, a good ass is everything, hence she appears here. Best pornstars have epic features, right?
Judging from her scenes Brazzers.com, this curvy slut likes it up the ass. It does not even matter what you stick inside, be it fake or real dick.
#20 Megan Salinas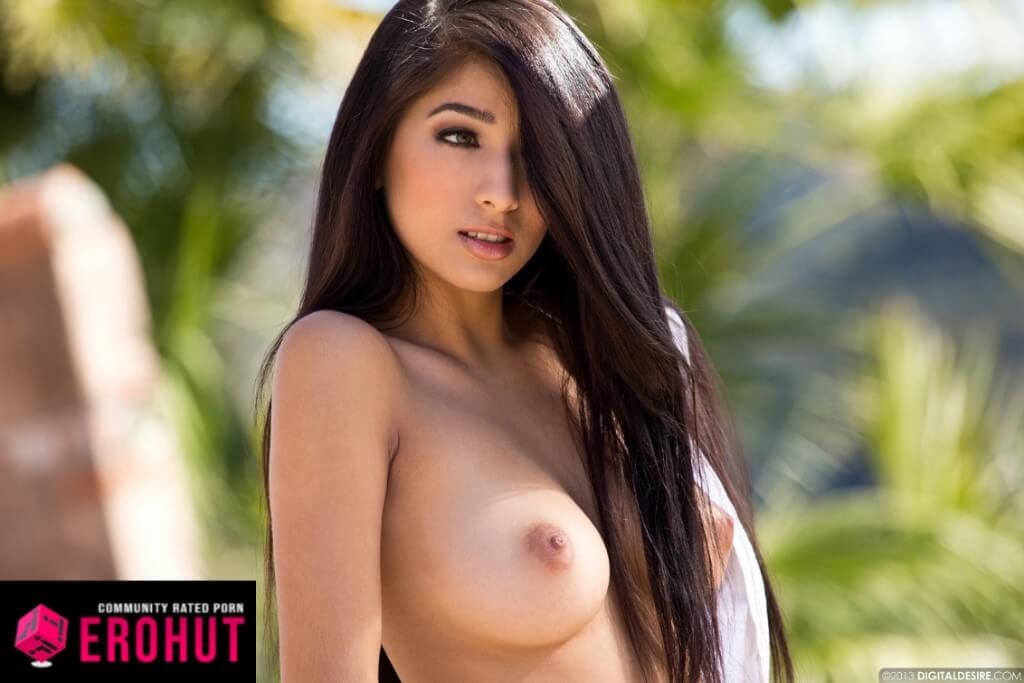 Young and naturally busty Mexican brunette Megan Salinas looks worthy of an everything. This pornstar is one of the better to use for titty fucking. Honestly, that would be the least of her troubles if we could get our hands on her. She was also known as Megan Montero, but her porn career was short-lived.
Her work shows her as a succulent little slut that's obsessed with sex. Watching her tease her pussy with a lollipop and use a dildo for "She's A Freak" is great appetizer. For the main course, we recommend her spy and POV sex video for "Pervs on Patrol".
#19 Lauren Phillips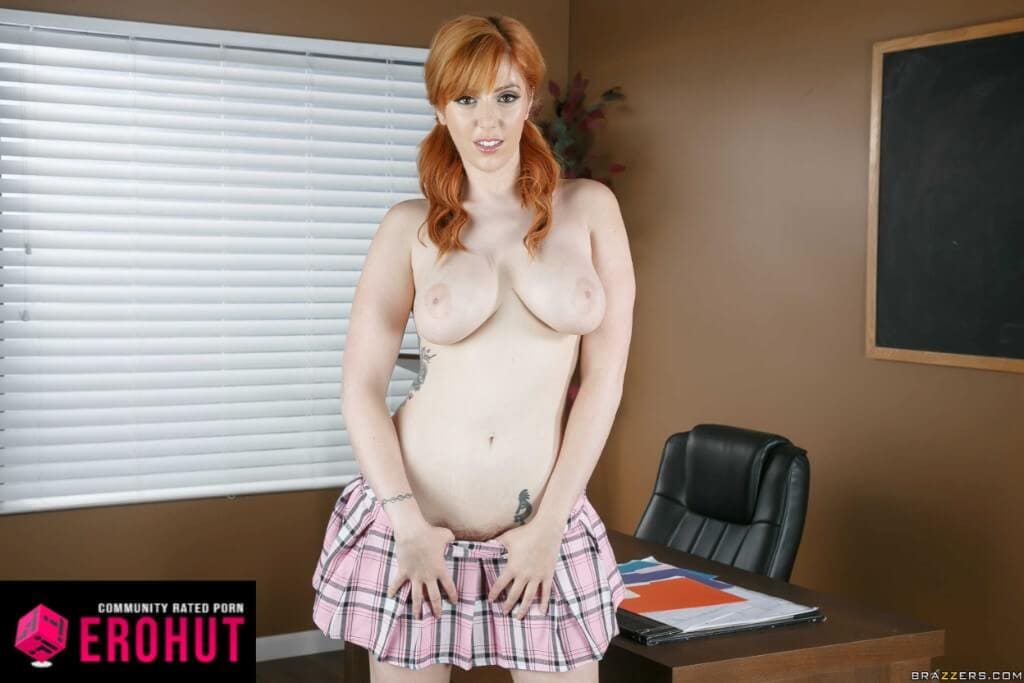 Amazon redhead Lauren Phillips is another multi-award winner and an underrated performer. If you haven't watched pale ginger with big tits before, you're in for a pleasant surprise. She swings both ways, starts threesomes, and loves rough and interracial sex.
Why does she appear on the list of hottest pornstars ever? How many other ginger women do you know that could top her? Fuck the blonde and brunette standards. Let's bring some red meat.
#18 Bridgette B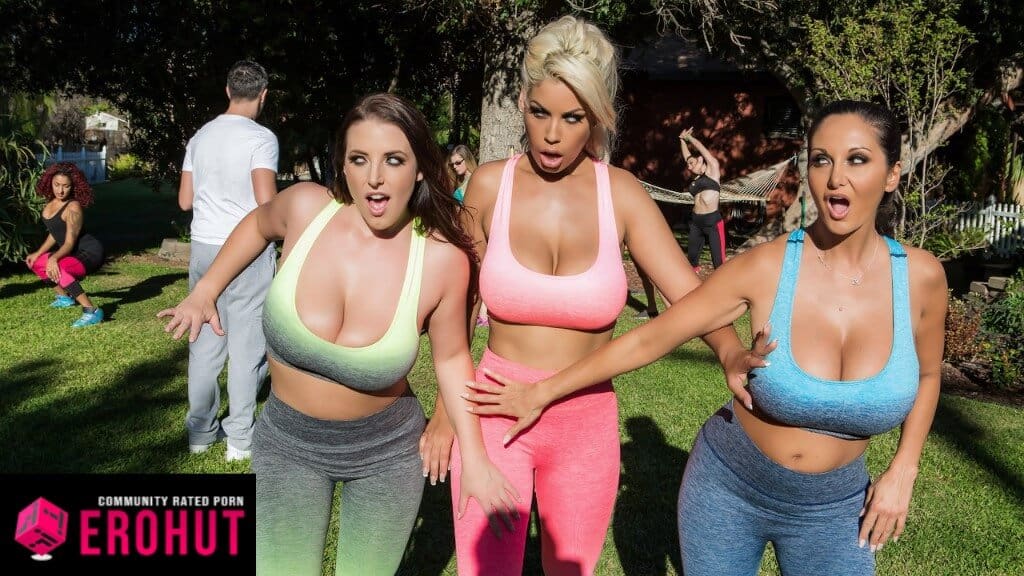 This year the editors picked Spanish pornstar Bridgett B as the best MILF, and we can't blame them. Just getting tired of young only performers here. Mature women can compete with the hottest too. Now, our golden-brown blonde plays the role of boss, secretary, stepmom, wife, and teacher in a variety of settings.
If that's a fantasy that appeals to you, check this titty fucking sensation out on Brazzers.com.
#17 Charlotte Stokely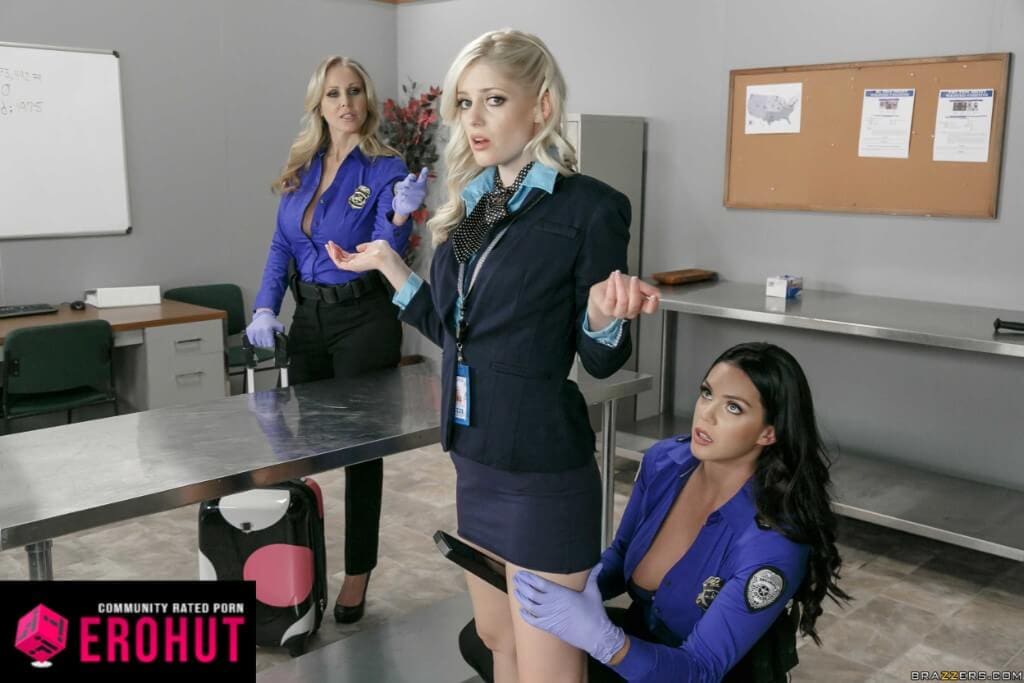 As the best girl-on-girl performer, at least according to many awards, we have Charlotte Stokely. Let me tell you, man, this phenomenal pornstar has some incredible lesbian scenes. However, if you like to see this pale pornstar get smashed with cock, you won't be disappointed either.
Either way, check her out on the Twistys.com network for some girly action or Brazzers.com. Spread her white ass and shove something hard. Preferably, your whole fist because as we all know, after being fucked by the whole country of men, a single pencil dick is never enough. Just ask your sister.
#16 Abella Anderson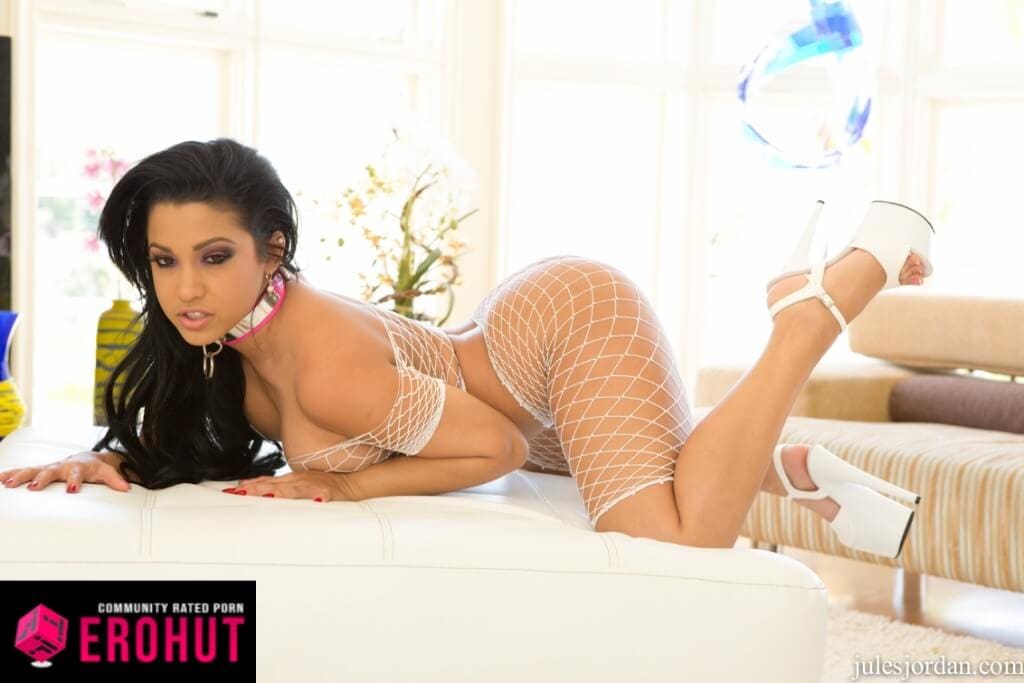 You might have noticed by now that Mofos.com has quite the roster of boner-inducing Latinas. So, Abella Anderson is certainly one of them. The only downside is that Abella threw the towel in after two years. On the flip side, she left us with more than sixty scenes in total. That's enough to classify her as a professional whore.
The star power of this Latina with big tits is reflected in stats. As of now, Abella has over three million views with few videos on "I Know That Girl" alone. With that said, there's no point in singling out; we're sure you'll watch all of them many times over.
#15 Marsha May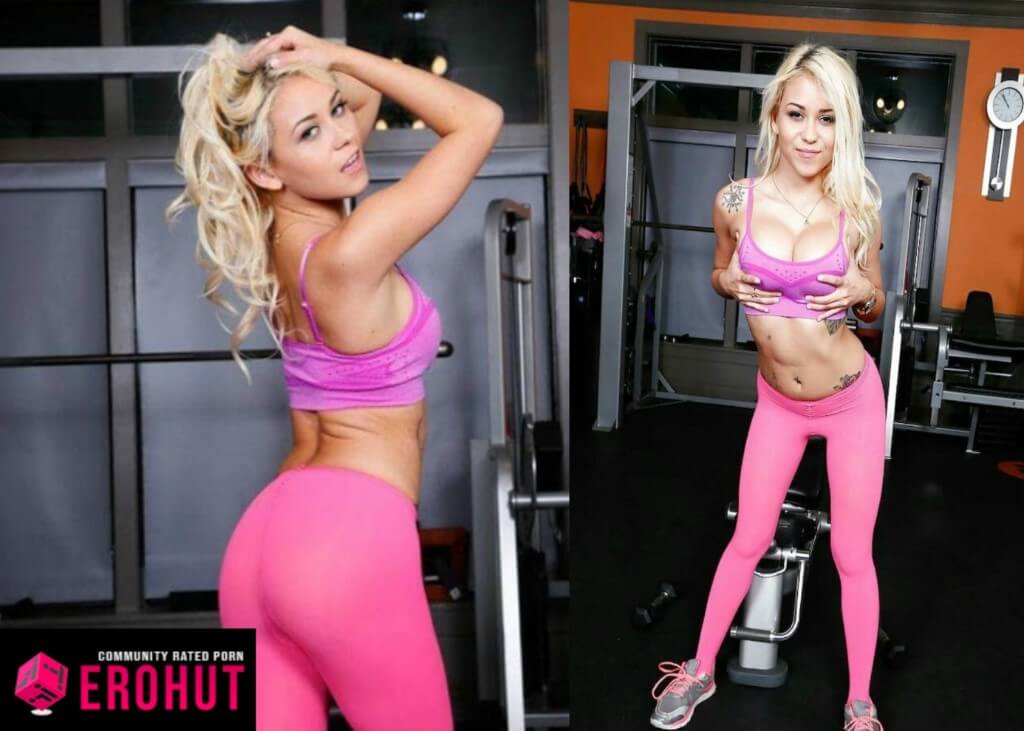 Dragon Princess, Lil Peachy and Bibi Miami are aliases for one of the hottest blonde pornstars – Marsha May. Although tiny at four foot eleven, she has a round ass begging for oral and fabulous fake tits.
We know you won't be satisfied with only one or two scenes, but here are her best ones. First up, is her "Latina Sex Tapes" video where she pays a gamer girl and POV fucks after a footjob. The second one for "Let's Try Anal" is dedicated to her mind-blowing booty. In it, Marsha May teases and strips her bikini before screaming her mouth off while getting her ass plowed. Both of them are available on Mofos.com
#14 Devyn Cole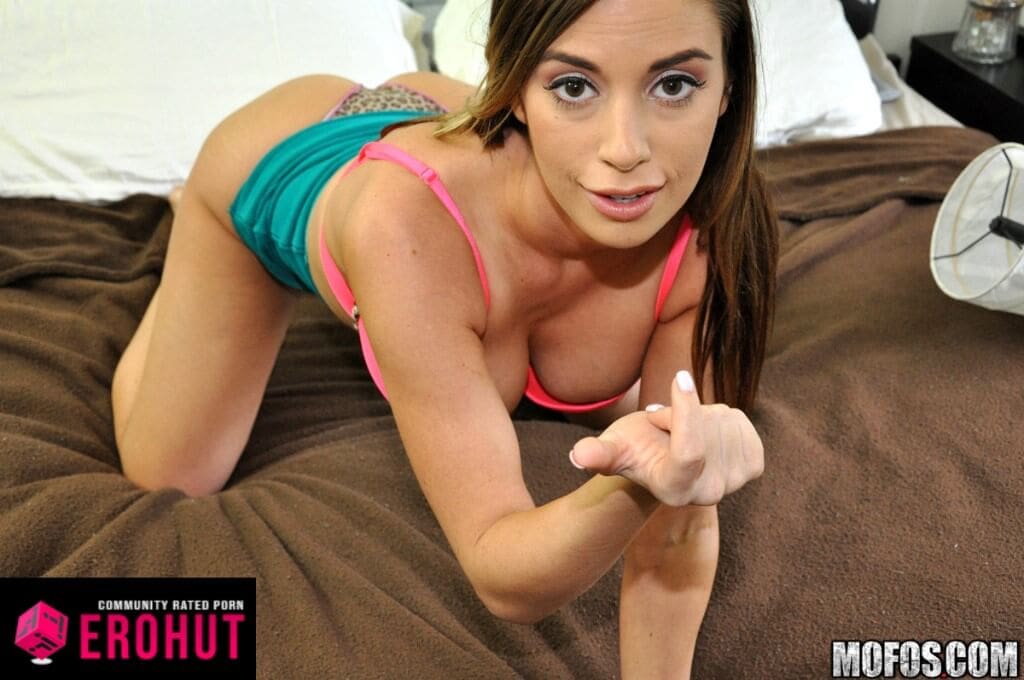 Devyn Cole is a busty beauty that made a splash and then disappeared after filming many videos for Mofos. She also a Brazzers pornstar, but only filmed one scene for "Baby Got Boobs".
When it comes to the former network, you can see Devyn in "Latina Sex Tapes" and rate her performance. For more, "Pervs on Patrol" truly pushed her limits. But best of all, Devyn also handed her ass over on "Let's Try Anal" after flashing her big tits in public.
#13 Sarah Vandella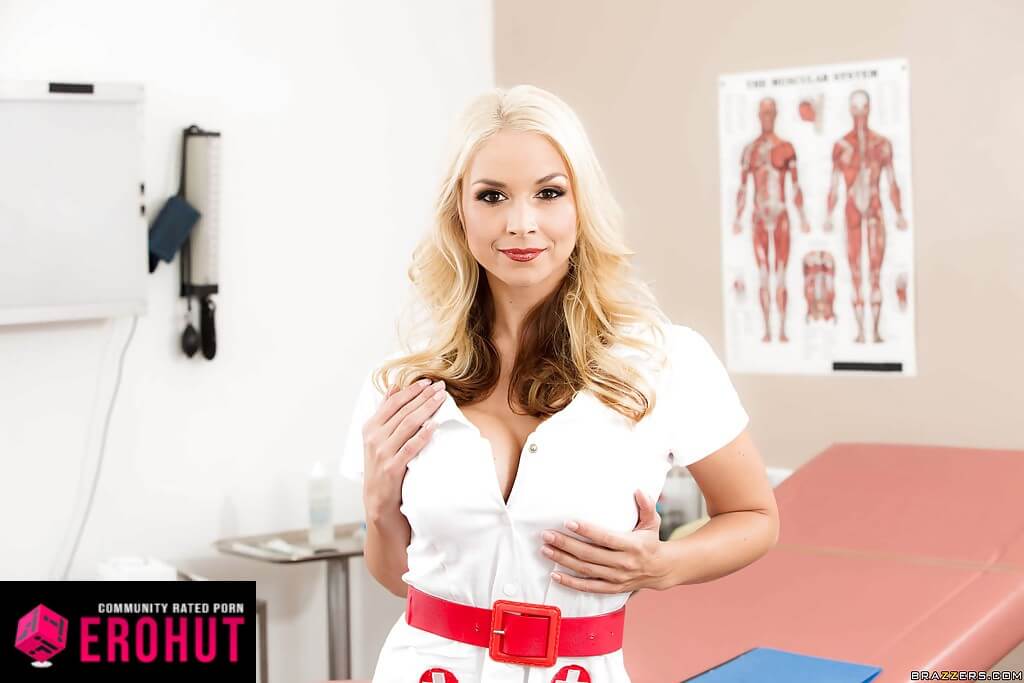 Fans of Sarah Vandella remember her like a hot pornstar that loves deepthroat face fucking. However, this 34-year-old MILF is a complete package and winner of this year's "Best Female Performer" award.
How many other pornstars can beat this hottie? To see more of her, check her out on Brazzers.com.
For some reason, it feels as if I've been masturbating to Sarah for the last two decades. She's one of those popular pornstars that often gets featured in promotional material, sidebar ads, etc. Maybe that's why? Anyhow, if blowjobs are your kind of love language then this cougar is like a book with million pages.
#12 Megan Rain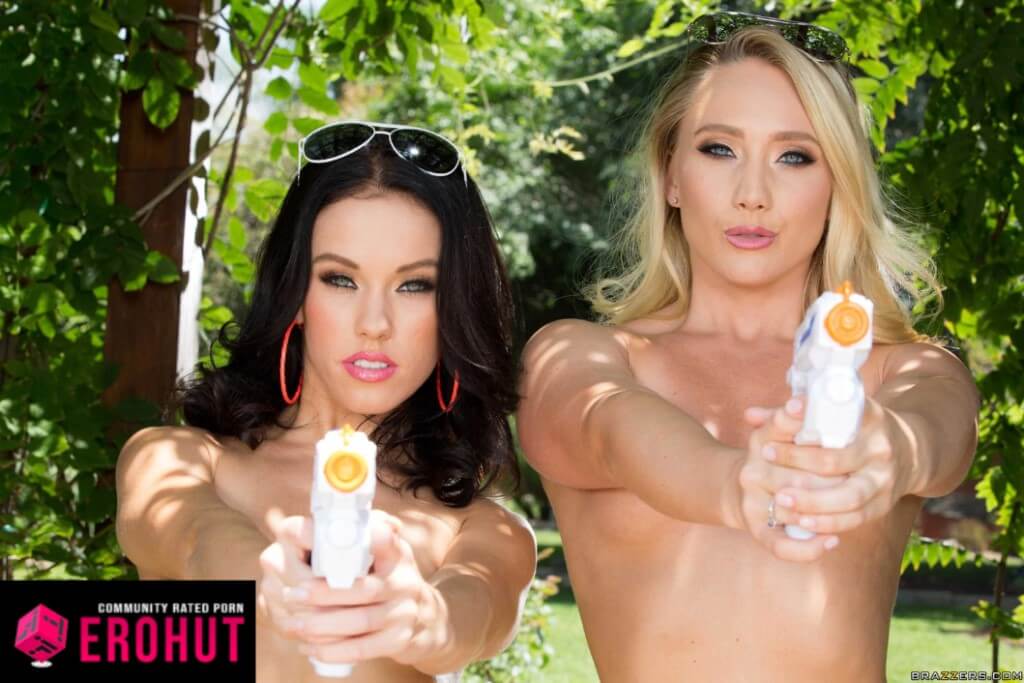 Kiana Coleman, better known as Megan Rain, is a tiny brunette pornstar. She puts her delicate body through some of the best, jaw-dropping scenes. She's also an AVN award winner that loves getting her skinny ass pounded hard.
Are you're in the mood to see one of the hottest pornstars spun around and fucked with a massive cock? Head over to Mofos.com and check Megan on "Don't Break Me". But since ass fucking is her forte, don't miss out on her "Let's Try Anal" video. You'll see her fed with a fat cock deepthroat style and split in two.
#11 Jynx Maze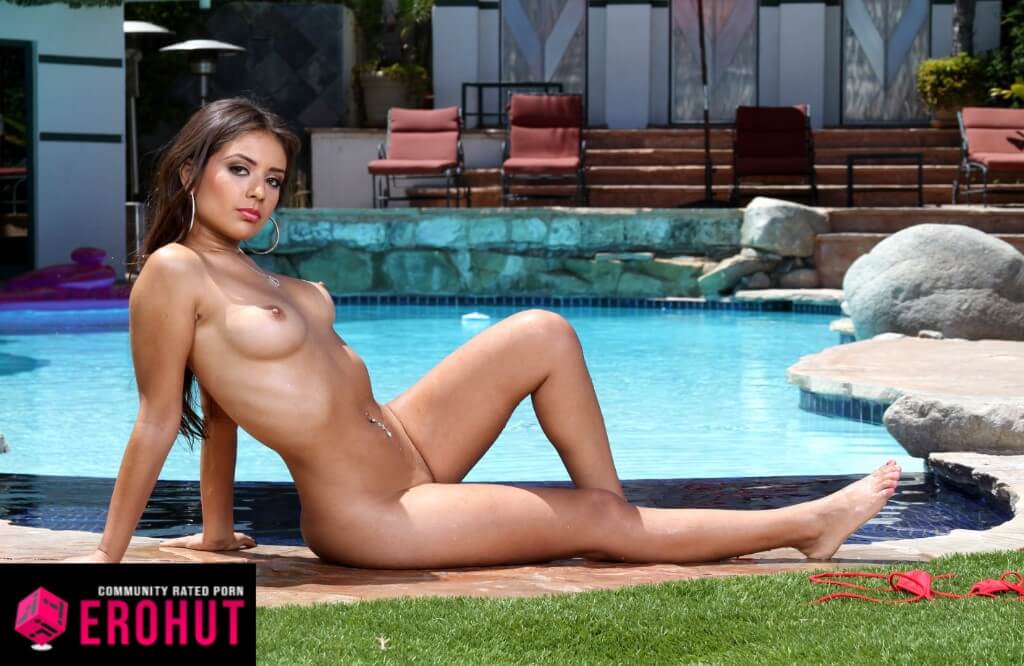 Luscious Latina pornstar Jynx Maze has been at it for eight years now. Even more, this hot slut never fails to get us riled up. Her golden-brown skin, beautiful face, and small but natural tits are divine. Even the world's hottest pornstars don't get better than this.
In over a dozen scenes on Mofos.com alone, the stunning Jynx Maze shows her true colors. For example, in one on one scene for "Latina Sex Tapes", she goes for sloppy deepthroat sex. Then proceeds to buck on a thick cock like crazy. However, her heart seems to lie in wild group sex scenes on "Real Slut Party" and solo fisting videos for "She's A Freak".
#10 Ella Knox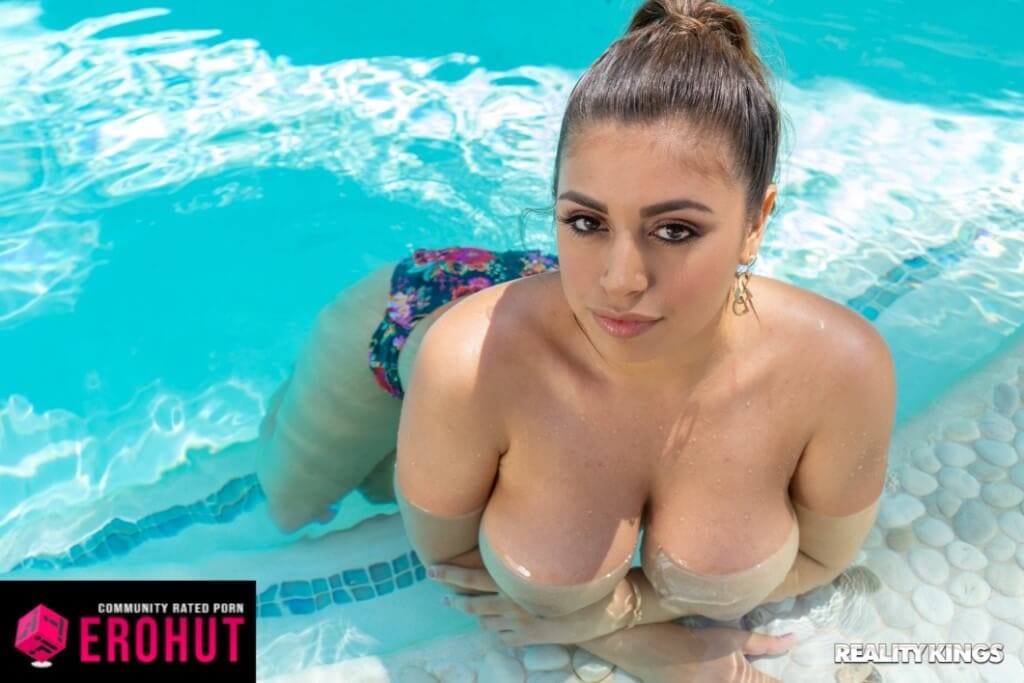 It's only been one year since little Latina Ella Knox entered the porn industry. At that time, her beautiful face, big natural tits, and incredible scenes have helped her stand out. So, it's no wonder she's this year's best new pornstar according to fans. Her hot body and divine face helped this whore to enter our hottest pornstars list.
We now enter the territory of the hottest pornstars that have conflicting bodies. The face is phenomenal, like out of this world awesome. However, the submarine-like tits could scare away the weak-minded amateurs. For that, I say good for them. You go with the sluts made of a template and we'll pick some exotics.
#9 Abella Danger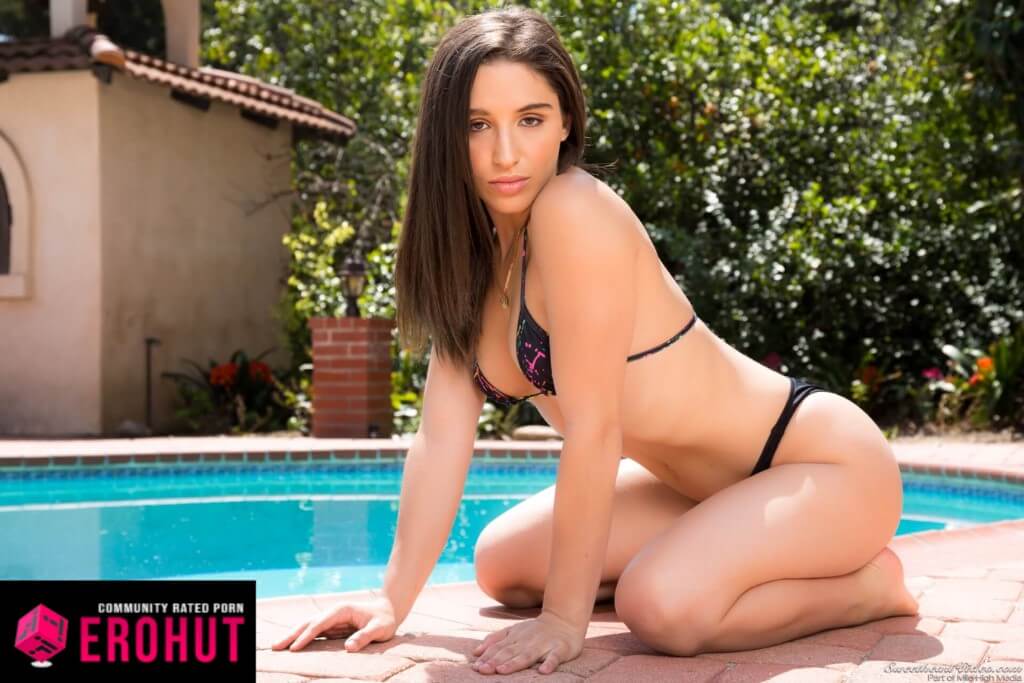 Even though Abella Danger is just 22 years old, she's at the top of the porn game. Not only the hottest but best-performing pornstar too. It's in no small part thanks to her bubble butt. This slut is thick and toned all over, but her round ass is in a league of its own.
If you intend to watch her scenes, push the RealityKings.com trial button. Expect to see lots of her booty, as well as anal and acrobatic sex. In some videos, Abella looks ugly, so I couldn't resist but include these photos here. It's like she's a half-beast or something. Thankfully, 9 out of 10 videos are spicy hot and I can understand why you would vote in favor of this meat socket.
#8 Britney Amber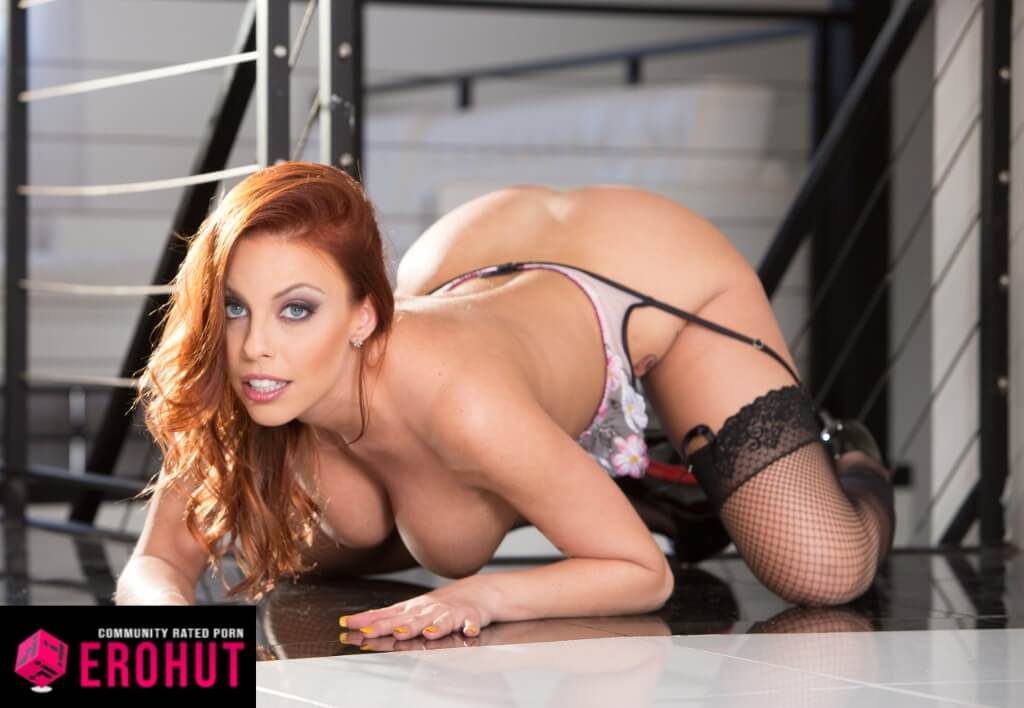 When it comes to adult magazine editors, Brittney Amber is the best female pornstar of this year. At 31 years of age, she's at the top of her game. Shove some bucks and this slut will be down to film straight, lesbian, BDSM, and fetish scenes.
The best place to find her videos is the Brazzers.com network. After all, this is one of the places that made her famous in the first place. Of course, that alone won't make you the best pornstar, but it goes a long way.
#7 Darcie Dolce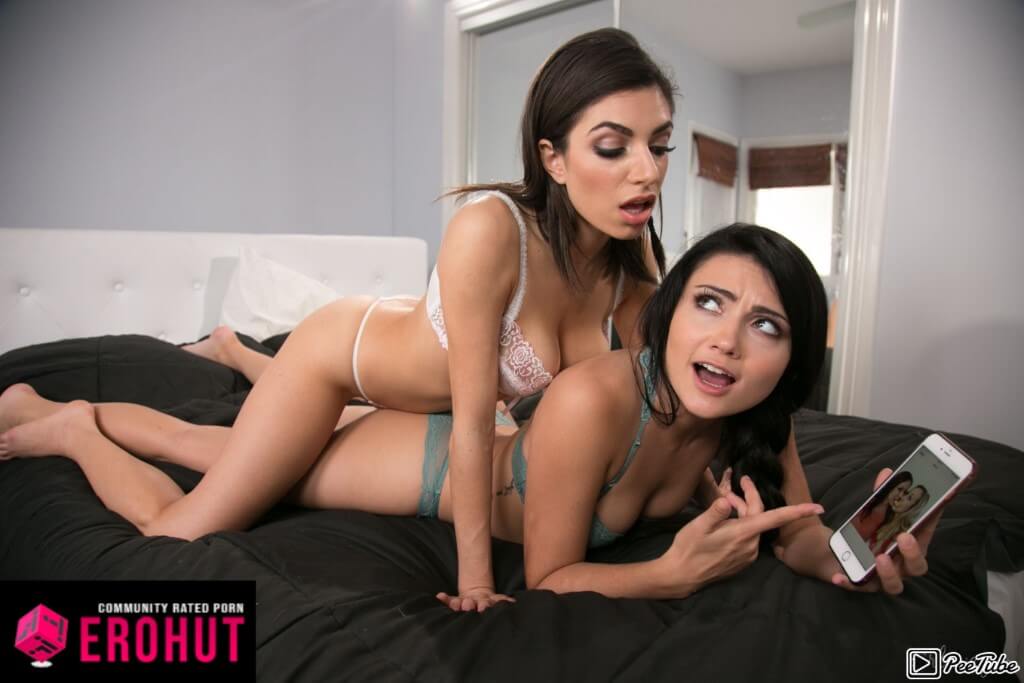 Unlike Charlotte, Darcie Dolce is all about the pussy. The Playboy Plus Cybergirl loves to get in there and feast on a wet snatch, grind clits, sit on faces and fuck with strap-ons. If you like lesbian sex, you can't go wrong with this beauty.
This is one of the very few lesbian-only pornstars that we can place here. As far as female-only sex is concerned, Darcie is truly a talented one. One of the best pornstars ever in that category.
At the age of 23, Darcie is dominating the scene with more girl-on-girl videos than many other sluts. I think that people will get bored of her in a year or two because even straight sex becomes a chore. There, at least you have anal, which keeps a pornstar fresh for that extra decade.
#6 Ariana Marie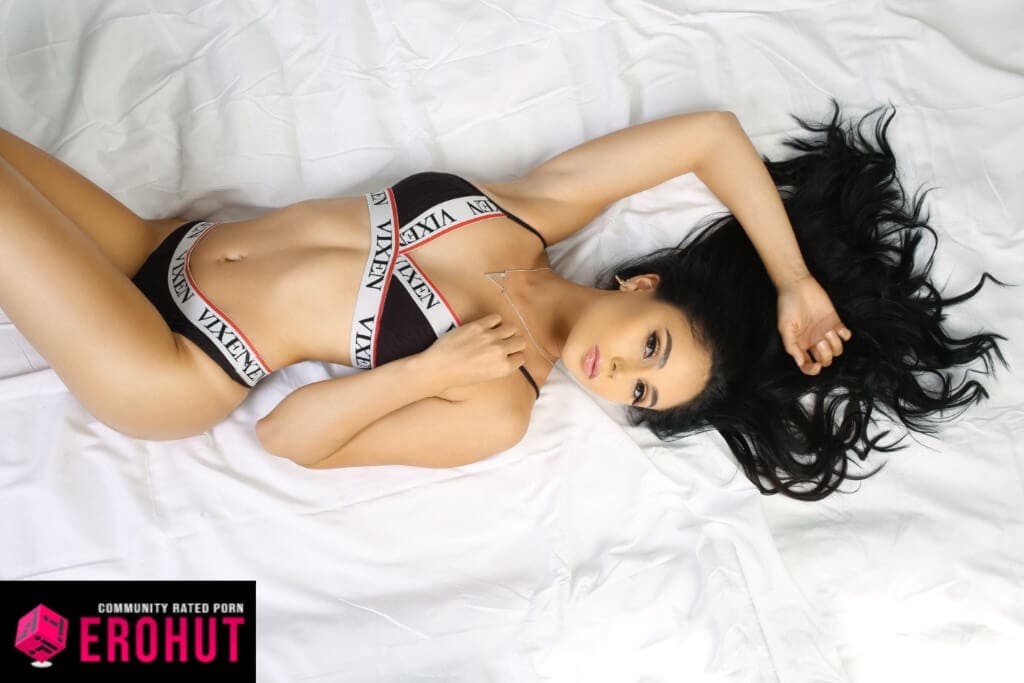 As a pornstar born in 1993, Latina Ariana Marie still is young and hot. There's one massive plus too. She knows her way around a big cock. Those of you who like slim and natural beauties will have your mouth water! Is this your favorite pornstar?
Every lover of cosplay porn needs to see Ariana in her "Pornstar Vote" video. There she played a slutty Wonder Woman, teased with clit and fucked in leather high heel boots. Now, if you're a pervert with voyeur tendencies, get a kick out of seeing her strip on hidden cam and fuck.
#5 Janice Griffith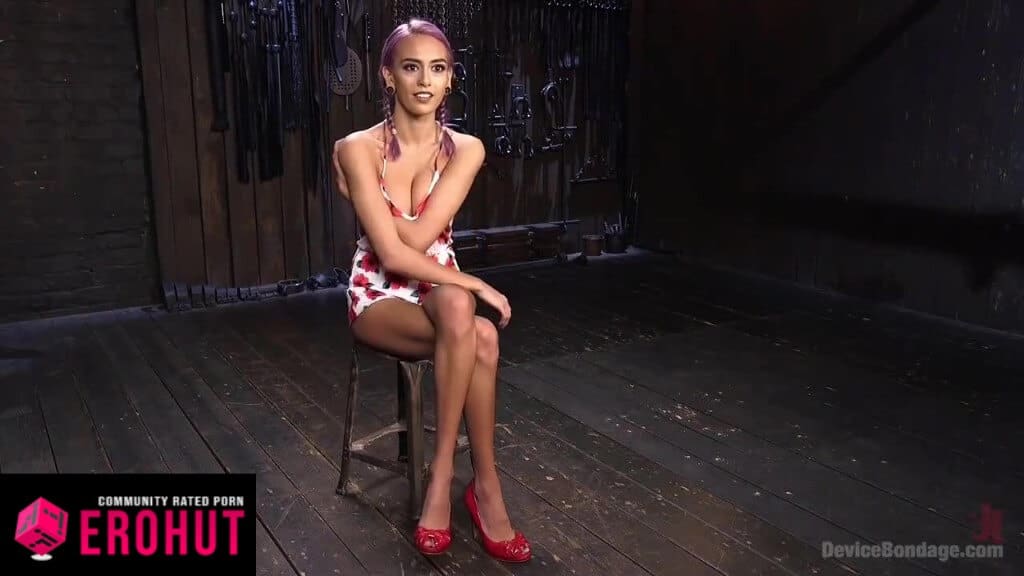 Young Janice Griffith is a hot pornstar that has nice tits and a tight, skinny body. Essentially, the best of both worlds. She's a doll and seeing her pinned down with a big dick is something no porn fan should go without. Gets a few bonus points for great make-up that pushes her into the hottest pornstars tribe.
At this moment, she's number two on our list of the most viewed Mofos.com pornstars with multiple videos. If we were to pick one scene, we'd tell you to watch "She's A Freak". There Janice proceeds to rip her blue leggings and masturbate. Other than that, there's nothing like seeing a stud pin her down on "I Know That Girl".
#4 Elsa Jean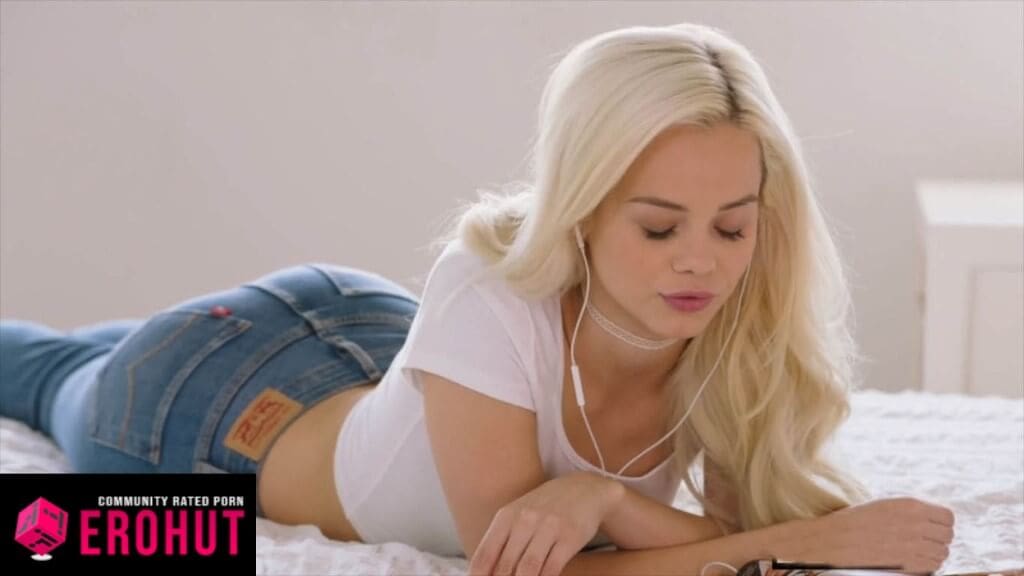 If you ask us, young and tiny blonde Elsa Jean is anything but underrated. It was one of her nominees a few years later. However, we'll be glad if this award brings her more fans! That's because this cutie eats ass, strap-on fucks MILFs, and rides big black cocks, among other things.
Among tiny babes and pale-skinned sluts, Elsa Jean ranks at the top as one of the hottest pornstars, ever. The light skin blends perfectly with the environment and she can sneak up on you like a thirsty snake. Except that she'll be the one sucking out all the cum poison out of you and not vice versa. How does that sound?
#3 August Ames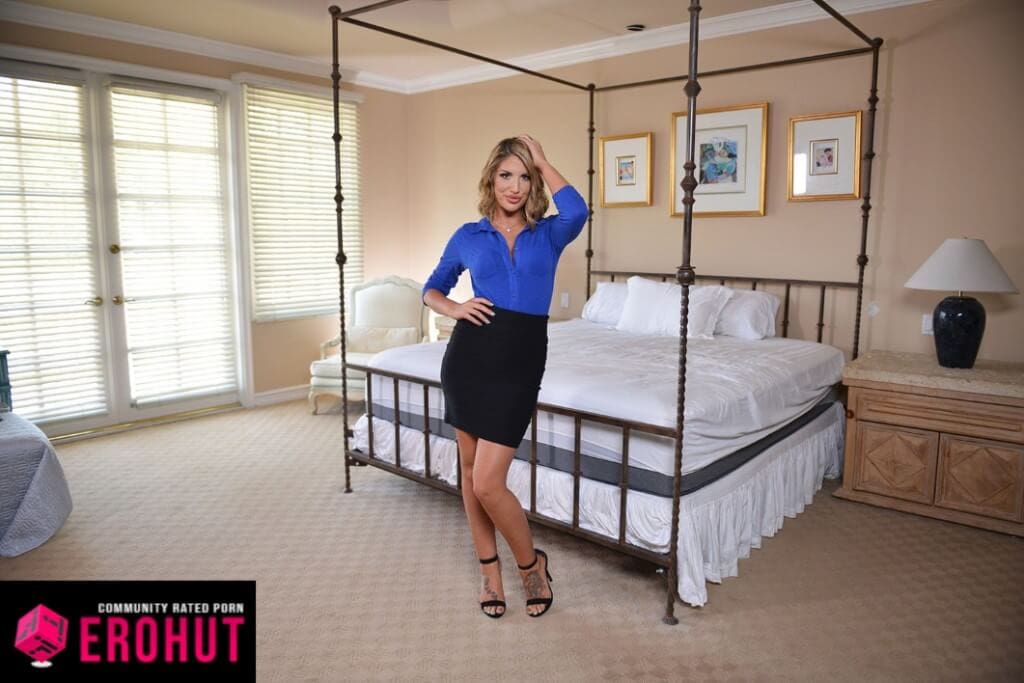 Canadian goddess August Ames or has all the right curves in all the right places. Her big natural tits, round hips, and plump lips are out of this world. This is my number one pick for the hottest pornstar, ever.
Better yet, she has some of the best scenes among the best pornstars. Our go-to August Ames video is her "Share My BF threesome" on Mofos.com with Kenzie Reeves. If you love gym sex, then see her drop her sexy shorts and fuck in a gym for "Pervs on Patrol".
Before you try to look for the 2022 scenes, do note that she has passed away a few years ago. Yes, just took her own life after an argument on Twitter and that was it.
#2 Mia Malkova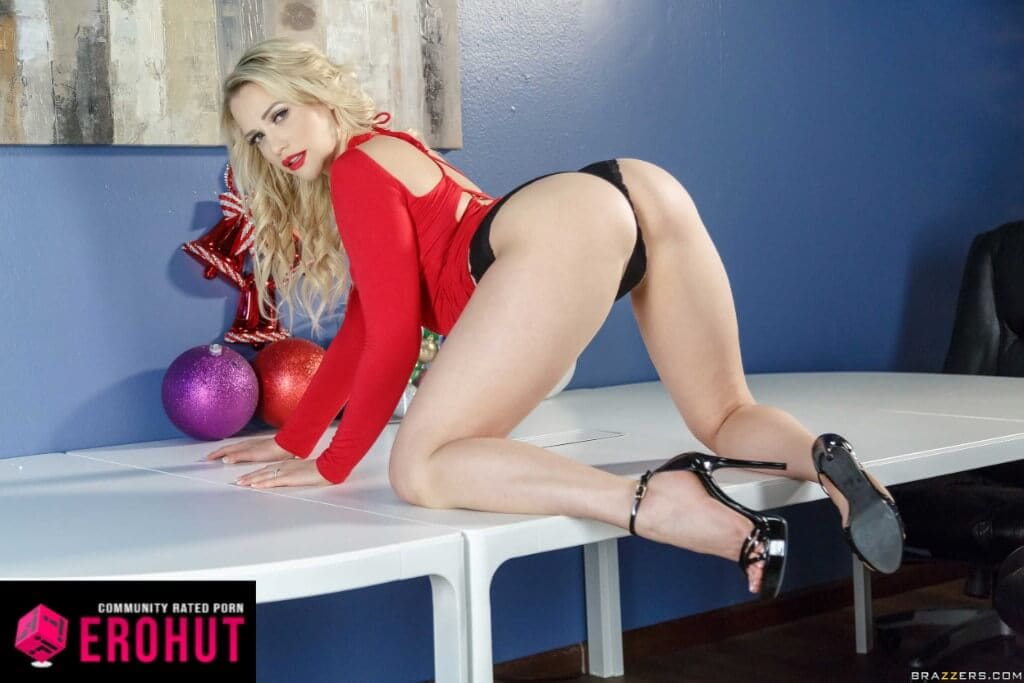 Rough and up the ass is just how blonde Mia Malkova likes it. This flexible babe is known for getting her bubble butt.
For many men, she will remain one of the best pornstars ever. She's just as wild on Mofos.com as anywhere else. To see her show off her flexibility, check out the "Pornstar Vote" video. There Mia fucks during a yoga session. Her second-best video is for "Share My BF" and involves a purple strapon as well as a blindfold. However, we all know that Mia Malkova is most famous for the incredible DP porn scenes.
As you can see, our hottest pornstars are ready to get you off with one incredible video after another.
#1 Lana Rhoades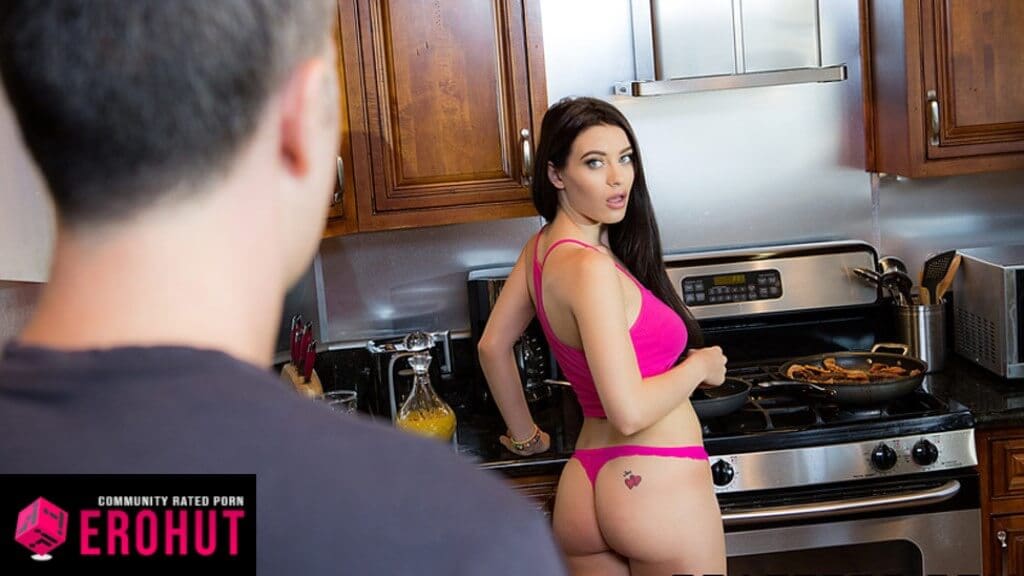 The final trophy pornstar on our list of the hottest and best-rated pornstars ever is her… She is an epic pornstar with the best body. The winner of many awards, as far as the fans are concerned, is a miracle in the field of bland hoes. That, of course, is Lana Rhoades.
This 22-year-old with big and natural curves drew crowds of horny men before passing away. Most of her scenes can be found on Brazzers.com, which is our go-to site. I honestly cannot speak enough of Lana, what a talented pornstar.
Her dark blue yoga pants have perfectly surrounded the round butt and no fitness class in town could handle that much sexual energy. You'd have guys ejaculating on their bellies, walls, inside your ear and nostrils.