Grab the American pancakes pour some cum, and salute the flag. Having finished writing about every country but the US, our team noticed an obvious template. As it turns out, quite a few American pornstars can't live without putting sausage into their throats.
We always assume that every woman from a random cam site or a known adult network is an American. Obviously, the English language is to blame to some extent as it is the world's universal language, after all. Still, some highly regarded pornstars came from countries other than the USA, which surprised me.
Now, here are the hottest pieces of all-American equipment. So give us your wallet and enter the naughty pornstars club.
#23 Devon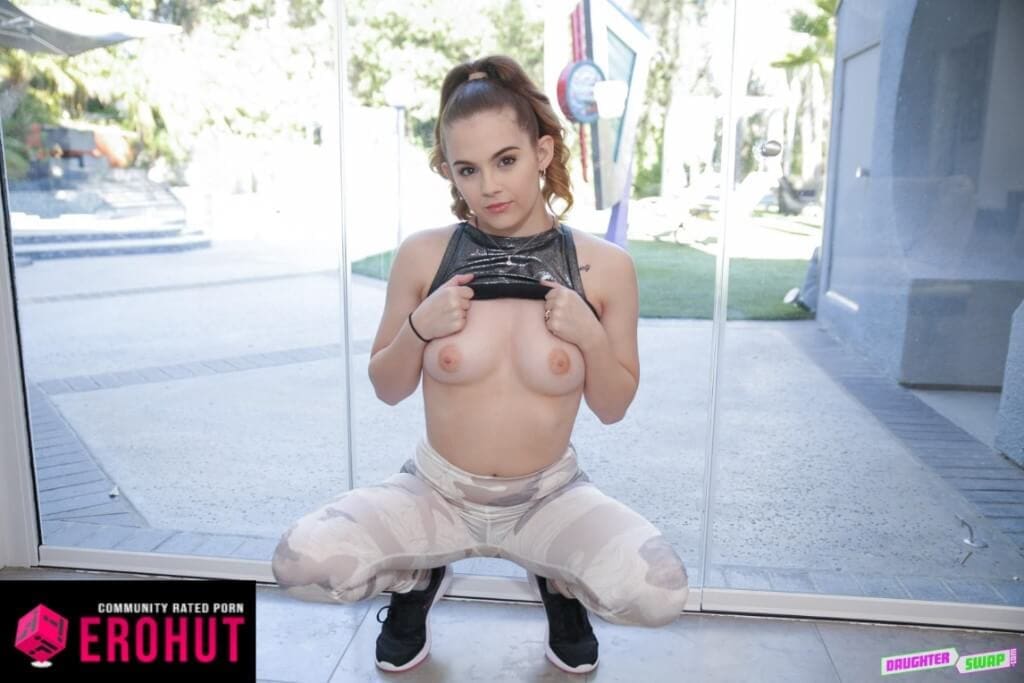 With a silly name like Devon, you wouldn't even expect her to succeed, but as I've looked through the viewership numbers, my mind exploded into a million tiny pieces. Did you know that Devon's first porn film was released in 1998? That's for how long she's been on camera.
The craziest part for me was Devon's age since I'd give her a solid eight from the looks alone. Well, despite looking better than a lot of other pornstars that were born in the 90s or early 2000s, Devon's birthdate is March 28th of, 1997! These are crazy numbers, and even more ridiculous are the scenes that she has released on the Brazzers.com channel.
Location: Allentown, Pennsylvania
#22 Codi Vore
Codi Vore is like a five-dimensional puzzle piece that bends your reality whenever you get comfortable. Her big naturals are longer than an arm wrestlers arm and yes, we meant longer, not bigger. How can you have tits that are as tall as a basketball player? Holy cow.
But speaking of cows, Codi can lactate like one, suck trannies' cocks, and always have a good time. My first reaction was "what the fuck is wrong with those titties" and my second reaction was "nice last name, whore".
#21 Abigaiil Morris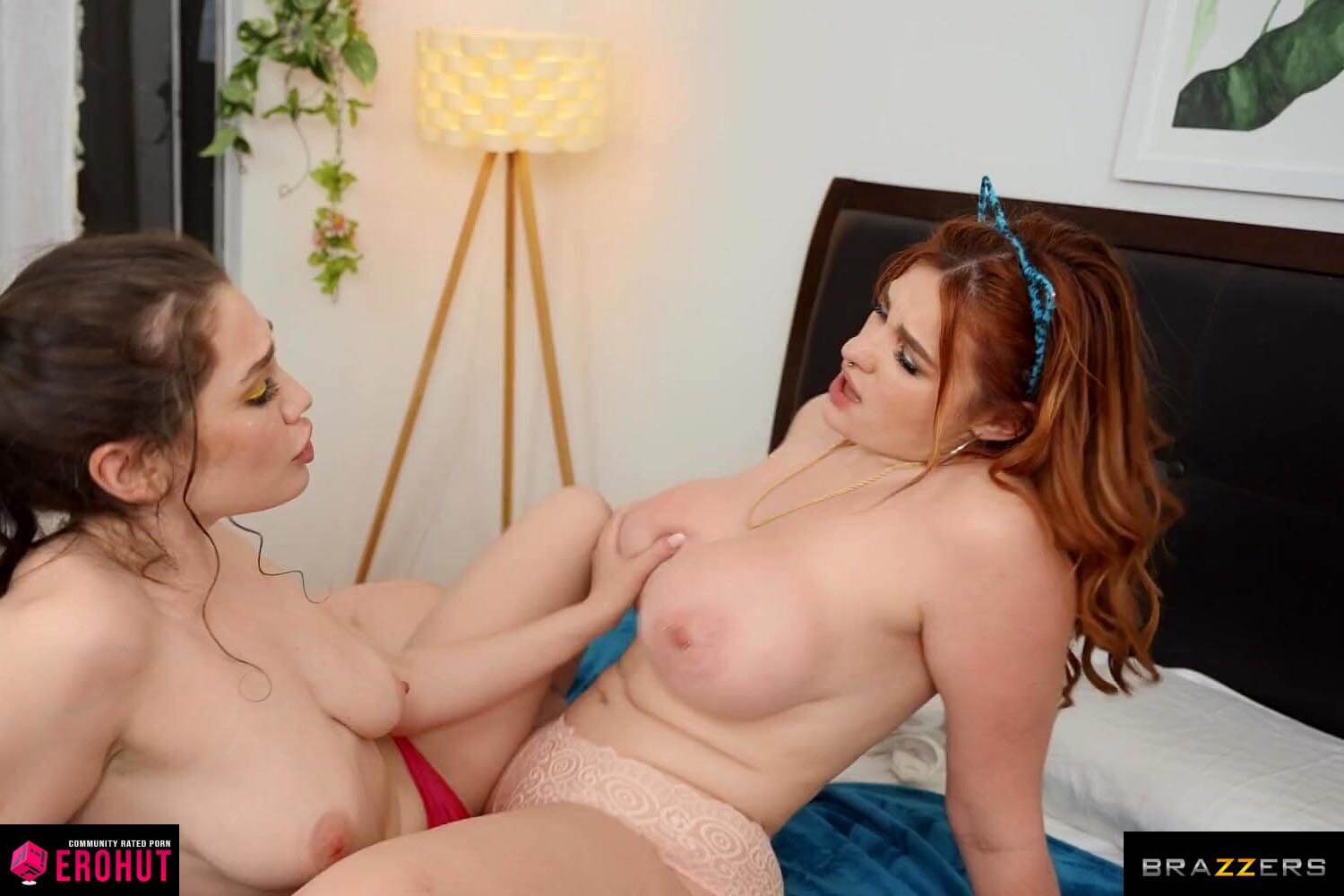 We love a new generation of pornstars! These bimbos were born and raised by social media and are full of "influencer talk" aka useless trash about reaching for stars, etc. But there are some positives too! You see, some of the pornstars from 2000s and later are taught to go all, they want it now, not tomorrow or after a year.
How do you supercharge your porn aspirations? Fake tits, fake ass, implants, fake personality, a gallon of makeup, everything works! Well, Abigail is the smartest cat in town and didn't blindly follow their advice. However, her ongoing transformation is a miracle and Abigaiil from last year is nothing like Abi from this year.
Location: Ohio, Columbus
#20 Jillian Janson
A former widow and then a relentless fuck, Jillian Janson has been rubbing her pussy since the Adam and Eve days. Bringing the experience and kinky fantasies of the old school, she's an interesting pornstar with a memorable character. I wouldn't say that the fat chunks on her belly are attractive, nor the saggy tiny tits, but somehow it all works.
When voting for a pornstar, it's important to consider things other than looks. Although it's the leading seller, what's the point if she's a starfish in a video? So how does Jillian Janson compare to others? I can see a glimpse of enthusiasm in her eyes, and there aren't any moments that bore you to death.
Location: Minneapolis, Minnesota
#19 Ariana Marie
Who else remembers this video from Brazzers.com? If not, don't think about it; just blast into a site and stream it as soon as possible. Does lesbian anal sound like good fun for you? That's all we're going to say about the mentioned video.
The goldmine that is Ariana Marie's porn archive features plenty of stunning scenes, all of which show you how good she is at licking pussy. I wouldn't mind tasting her myself because the tiny hole between Ariana's legs looks too delicious to ignore.
We're in love, and so is everybody else! A fragile, pure American pornstar has been featured in more movies than we can remember, and that's admirable. It's not just vanilla sex, either.
Location: Dallas, Texas
#18 Danie Daniels
With a trademark hairy pussy that has been her ace card, the Oregon-born fuck meat didn't start with the male gender. Instead, Dani Daniels went for solo scenes, then switched to lesbian encounters, and finally got tempted by the mysterious banana-shaped tools that shoot cream at the end.
I'd say that her golden years were in the late 2010s when new videos kept on coming. Sadly, she has slowed down since then, but when there's a new list in the making, our minds always orbit around the always-horny Dani Daniels. Cleaning all the dick juice from her hairy crotch is a nightmare, and I admire her for sticking with the non-shaven cunt.
Location: Portland, Oregon
#17 Lisa Ann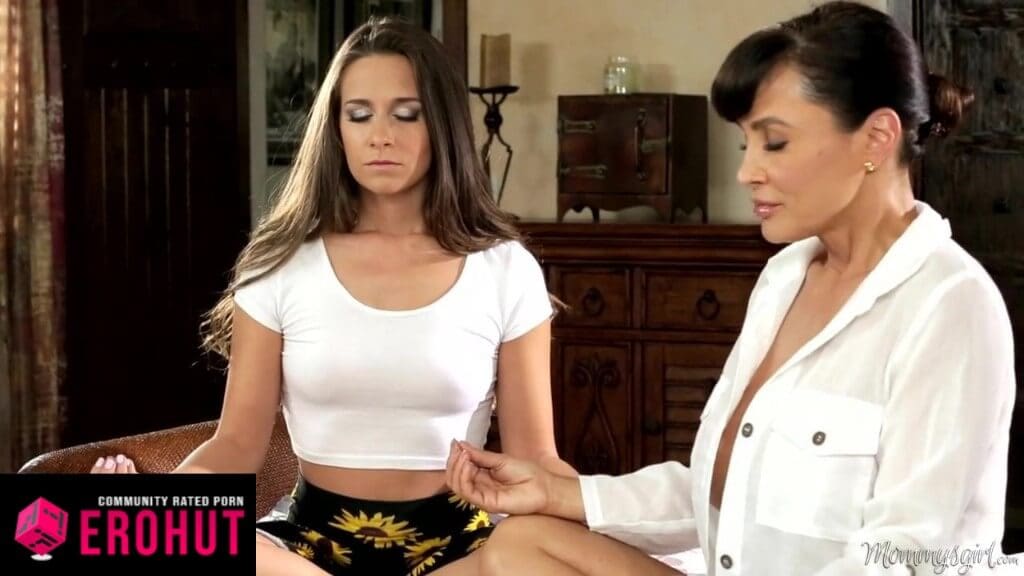 Lisa Ann has long been a Brazzers.com favorite without much (if any) hate comments. It's hard to hate someone as friendly as Lisa, and her videos help relieve stress. She'll join the American GILFs club soon and could retire one day. That's just the nature of any show business, and we wish her the absolute best. Hopefully, that asshole remains fit and doesn't cause issues in the long run. You know, diapers and stuff…
We'd say that a pornstar is already open-minded, at least when it comes to sex. However, Lisa Ann doesn't care and won't judge you even for the weirdest of kinks.
Location: Easton, Pennsylvania
#16 Megan Rain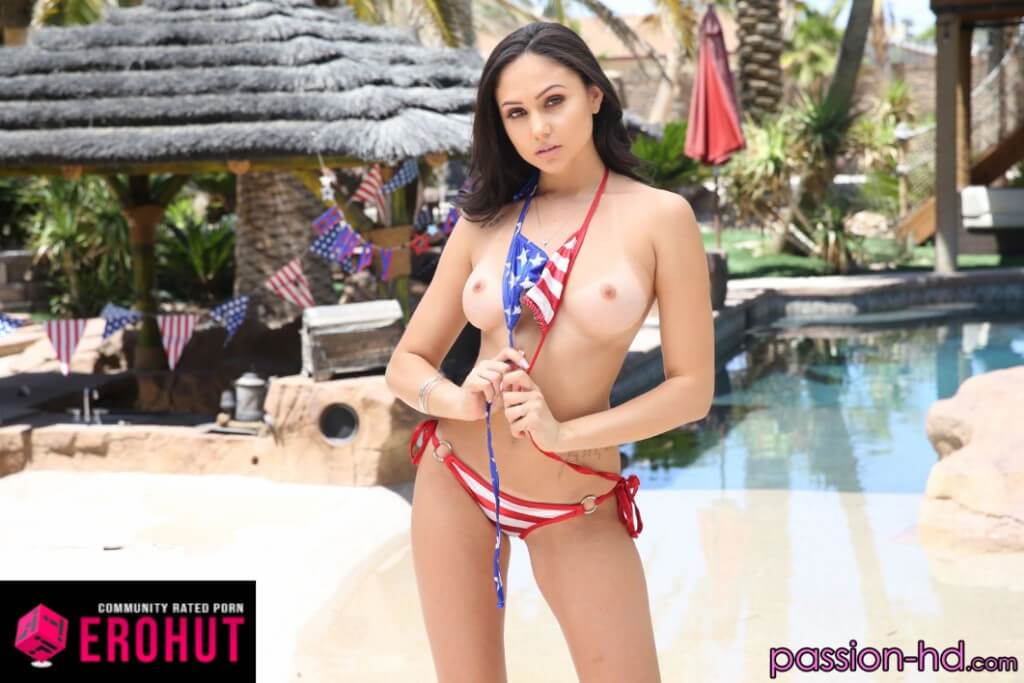 It didn't take long for Megan Rain to figure out that the most fun you can get out of life is by doing porn. The pay is great too and who hates good sex anyway… As soon as she celebrated her 19th birthday, Megan ran into the adult agency and signed a contract. There wasn't much of a hustle since talented amateurs get noticed quickly. Also, the looks are appealing, not to mention the enhanced tits that don't go overboard.
Now in her early 20s, Megan has had plenty of firsthand and secondhand experience to make her viable for this top 10. She has been banging with the likes of Xander Corvus, Charles Dera, Keiran Lee, etc. Every stud of Brazzers.com has been inside her and left a 5-star review. Just don't overstay your welcome.
Location: Palm Springs, California
#15 Alexis Fawx
American pornstars are multiplying faster than fast-food joints; hence, picking favorites is hard. But, it's like potato chips, all of them are epic. With more than a decade of professional experience in the XXX scenery, Alexis had sex with everyone. Thin dudes with stick dicks, chubby guys with micropenises (you), and alpha males like myself.
Location: Pennsylvania
#14 Jayden Jaymes
Jayden has tasted all the industry flavors, that range from chocolate pussies to curry-flavored buttholes. There's no dick large enough that she can't climb into. Just like the logo of PornHub or YouTube, this American slut is immediately recognizable. I'm a curious person and have checked our other lists too. I pretty much expected Jayden James to be in most of them, but as it turns out, it's just a second mention during four years.
It's a gray area for me because I never found her attractive or even interesting, but some of the porn sites' producers were obsessed with her, to the point where it felt like she was constantly getting shoved down our throats.
Location: Upland, California
#13 Abella Danger
Not as nasty as Adriana, but getting there is Abella Danger, a household name and one of the top paid pornstars on Brazzers. She's obsessed with anal (or the money is good), and the ass-pounding pleasures are given whenever there's a new upload.
She's a natural brunette, but like every other American princess, she has yellow-dyed hair. The gallery above looks odd since her asshole isn't getting destroyed by a dick or two. Danger's voice reminds me of my grandmother, who smoked ten packs of cigarettes daily, which is the least sexy thing about her. Hopefully, that pussy doesn't taste or smell like an ashtray. The less she talks, the better it is for everyone.
Location: Miami, Florida
#12 Riley Reid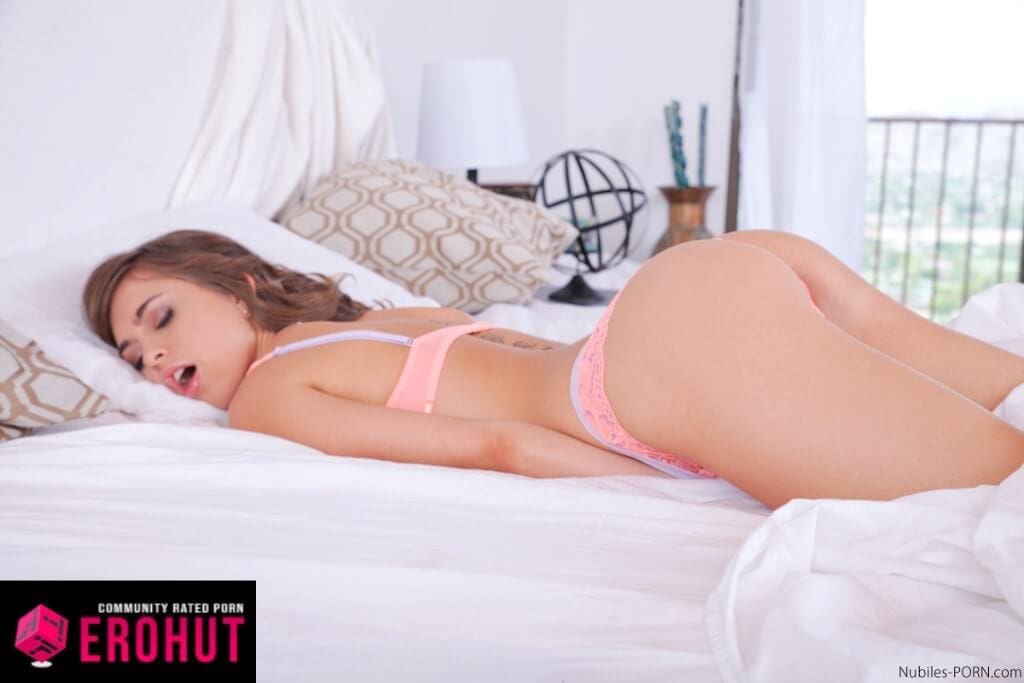 Just the name alone brings out the animalistic sex traits of any male actor or female performer. Of course, that's the love of my life, and she can't be forgotten. Riley is one of the most iconic among all the American pornstars who didn't follow the industry set standards. Nothing is exciting about her looks on paper but watch just a single scene, and you'll be hooked almost immediately.
Take the following video from Brazzers.com as an example where she fucked in a threesome with another American slut. It was obvious who will succeed and fail in porn. However, the way both women approached the guy's dick, the moans, the enthusiasm and so much more, everything was done 10x better by Riley.
Location: Loxahatchee, Florida
#11 Aidra Fox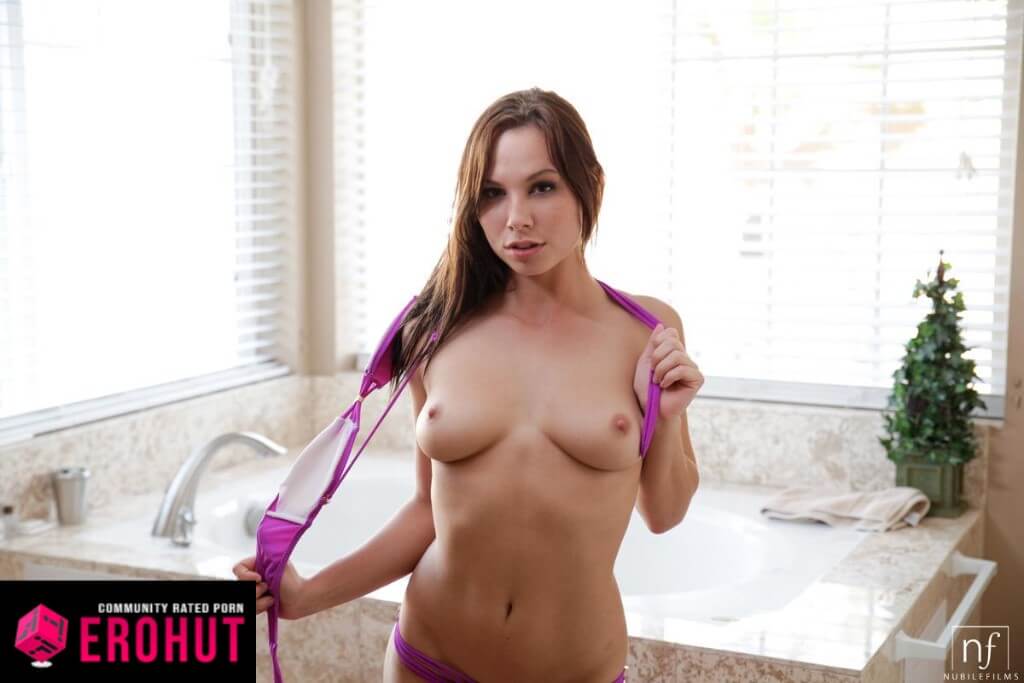 How do you feel about a petite pornstar on our American performers list? It's weird, right? Every other woman is universally large or of average size. Countries like the USA or Brazil never cross my mind when I think of petite ladies. Instead, the European hoes from the Czech Republic or Russia dominate this tiny niche. Now, let's get back to the star of the show and talk about someone who doesn't care about a "template-like" appearance.
Ariana Marie has a delicious butt, some crazy tattoos on the back and a gaping vagina, which can hold some cocks down the line. The tits aren't fake nor are the lips. She's a "real deal," and that's rare.
Location: Miami, Florida
#10 Remy LaCroix
Remy LaCroix has a bachelor's degree in biology and that amounts to something. Yeah, not every American pornstar is as dumb as society wants us to think. Born as Ashley Brianna Cronan, the 5'2" slut was a dancer before moving into porn in 2011. She blew up two years later and worked on so many movies that it's hard to track them all.
With close to 150 credits on the IMDB page alone and possibly thousands of uncredited scenes, Remy is best enjoyed warm. She collects plenty of views to this day and every new video that appears on Brazzers.com gets crowd's approval. Anal, interracial, facials, lesbian sex… You can find Remy in every setting and type of porn.
Location: San Francisco, California
#9 Bailey Brooke
Nothing comes close to the universal definition of the American pornstar than Bailey Brooke. She has that chubby body with fat rolls, which perfectly sums up our society. The body is in a decent shape, doesn't look horrible yet, and that's how it is these days. So who cares about going that extra mile?
The butter-like face, fake white teeth, fashionable sunglasses as well as blond hair complete the package, making us think of nothing else but slutty college students. While Bailey is not the prettiest woman in porn by far, all the other characteristics are such a perfect match that we couldn't help ourselves and give Brooke a mention.
Location: Los Angeles, California
#8 Riley Steele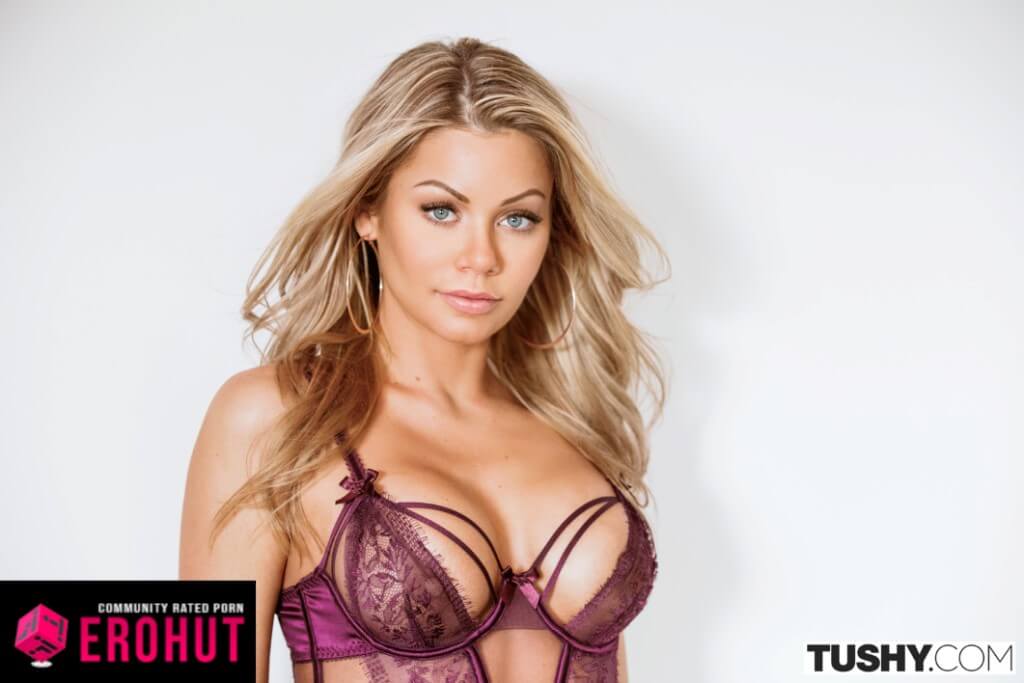 My cum is blasting with a force of a boiling kettle. Riley Steele, a gorgeous American pornstar, will make your club visit memorable yet short lasting. You'll have to train in Mount Rushmore with monks to improve your odds because the second Riley sees a good-looking dong, it's game over. She'll bite into it like a hungry wolf and then take it for a spin.
So, what are my recommendations, and where should people new to Riley even start? The most memorable scenes I've watched are available on the RealityKings.com network, which gives you access to dozens of bonus sites as well. Or go with the old-fashioned name that you already know, and we have a deal at the very top for just $1.
Location: San Fernando Valley, California
#7 Eva Lovia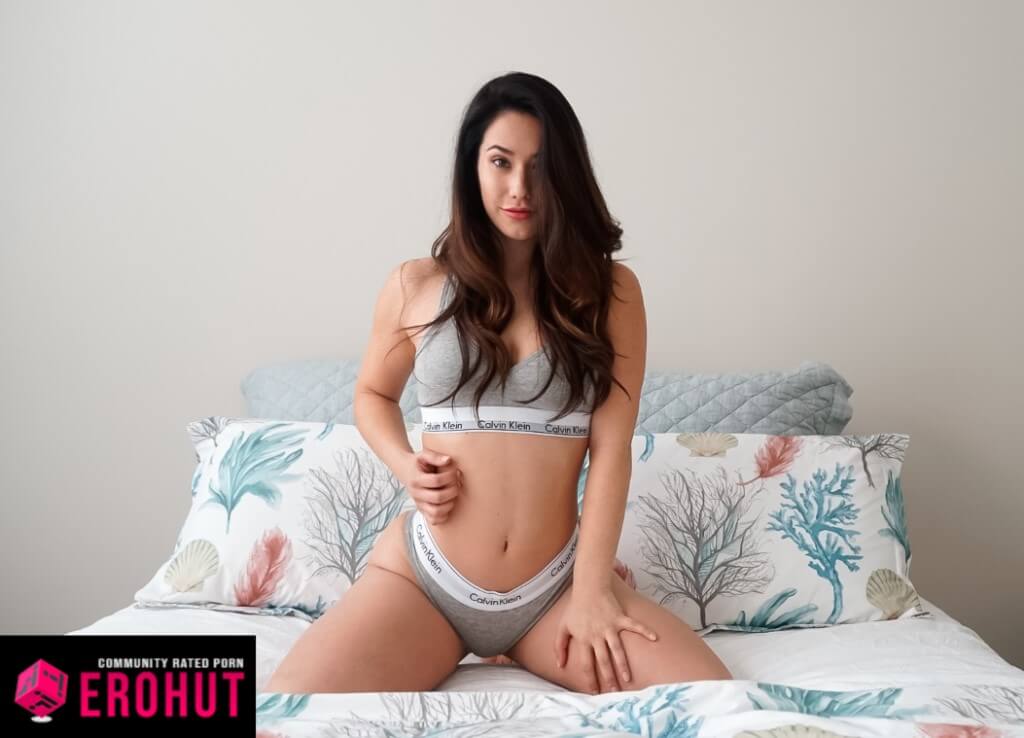 Eva Lovia, the mixed-race pornstar, is also from the US and A. This country is great and offers flavors of all kinds, not just white Caucasian trash. The curvy lady loves to have her filthy caves stretched, and choking is always an option. Be it vanilla or rough sex, Eva manages to get into both and go with the flow nicely. She never feels out of place, and come on; just watch any video where she rides a dick! It feels like watching a professional Formula 1 driver or something.
Her success comes from hard work and a good location. The biggest market of sluts is in Los Angeles, and that's where Eva Lovia has spent her days.
Location: Los Angeles, California
#6 Janice Griffith
Janice is an American performer from the capital, and we're eager to let her into our pornstars' club. Janice Griffith is a top catch with natural tits that measure 30D-23-32, a bunch of random tattoos, a pristine body, and a desire to satisfy men or women. Unfortunately, there was a 3-year delay from 2016 to 2019, but here we are, back at it again with many new films released in the 2020s.
She has done scenes featuring African American pornstars like Ricky Johnson, got her asshole destroyed by Keiran, and after all that, went for a threesome with the lesbian friends. That was a scene with Riley Reid, Aidra Fox as well as Lana Rhoades. Yes, on the same site, mentioned many times already.
Location: New York, New York
#5 Adriana Chechik
The vilest person and the godmother of hardcore pornstars, Adriana Chechik was born in the United States and hasn't left her den ever since. What's that? A brunette hairstyle? That's rare, although she did have a blond phase too. At a point, everyone was obsessed with Chechik and new videos collection hundreds of thousands of views. Then something happened and she went too far, at least for me.
I can't jerk off to Adriana's porn anymore as my mind is full of associations with disgusting anal gapes, extreme squirting that made her butthole look like a rose, etc. She's either a living legend or a pornstar who long ago sold her soul to Satan.
Location: Downingtown, Pennsylvania
#4 Tori Black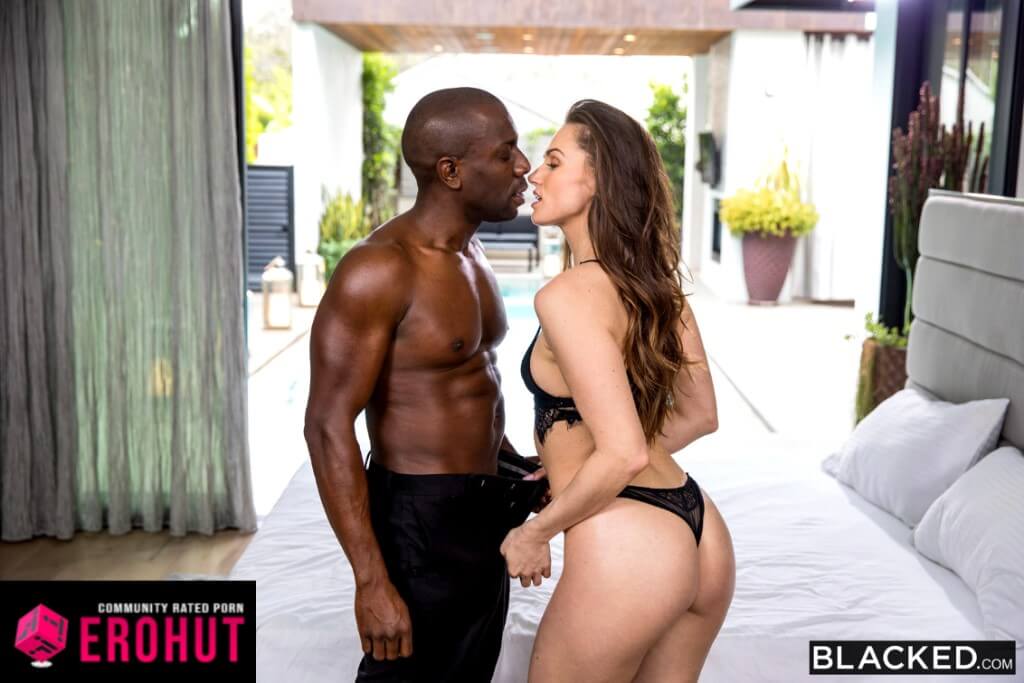 Despite announcing retirement plans, Tori Black remains an influential celebrity with hordes of fans. The name is easy to remember and it attributes to her success. The living legend and easily among the top 10 pornstars of all-time, Tori Black still gives us a reason to renew our porn memberships. Over the years, we've seen her transition from vaginal to anal to interracial, and it's been a blast. Also, a blast on her face and tits, but let's stick to the facts.
It was the early 2000s when Tori first appeared on camera, and everyone loved her. She didn't go for the traditional slutty blond look and instead, stuck with the naughty brunette appearance. I guess it paid off in the end.
Location: Seattle, Washington
#3 Nicole Aniston
Nicole's videos on the PornHub Premium platform are always in my watchlist and she keeps on making more of them. The quality has been consistent since the like-to-dislike ratio is something like 98 to 1. In other words, these are crazy good numbers!
Keeping her diet clean and pussy lubricated, Nicole Aniston looks stunning for her age. She was born in 1987 and, while not exactly "super old", puts every other American pornstar to shame. These semen cocktails must be healthy for you. Oh, Nicole is also a vegan although dick doesn't count as meat, at least in her world. Do vegetarians swallow? You bet your ass they do!
Location: San Diego, California
#2 Peta Jensen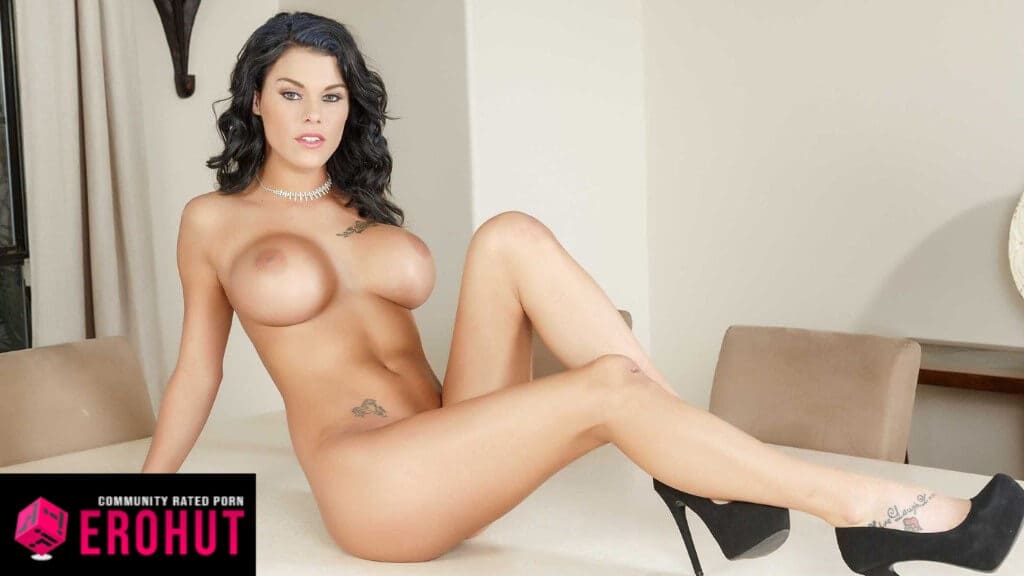 The 5'7" pornstar from Florida has just hit the 30-year-old mark and already looks rough without solid makeup. She experimented with the blond look but switched back to being brunette. The new videos keep on popping and sometimes she looks just as good as every other pornstar plus the talent. Peta reminds me of the naughty schoolteacher that would fuck other teachers left and right.
Since the early 2020s, she has improved the overall package and it's mostly due to the makeup. The old-fashioned eyeliner is long gone, which is still apparent in the gallery above. But, enhanced tits, shaved pussy, 34DDD-26-36 tits, it's not all bad.
Location: Zephyrhills, Florida
#1 Mia Malkova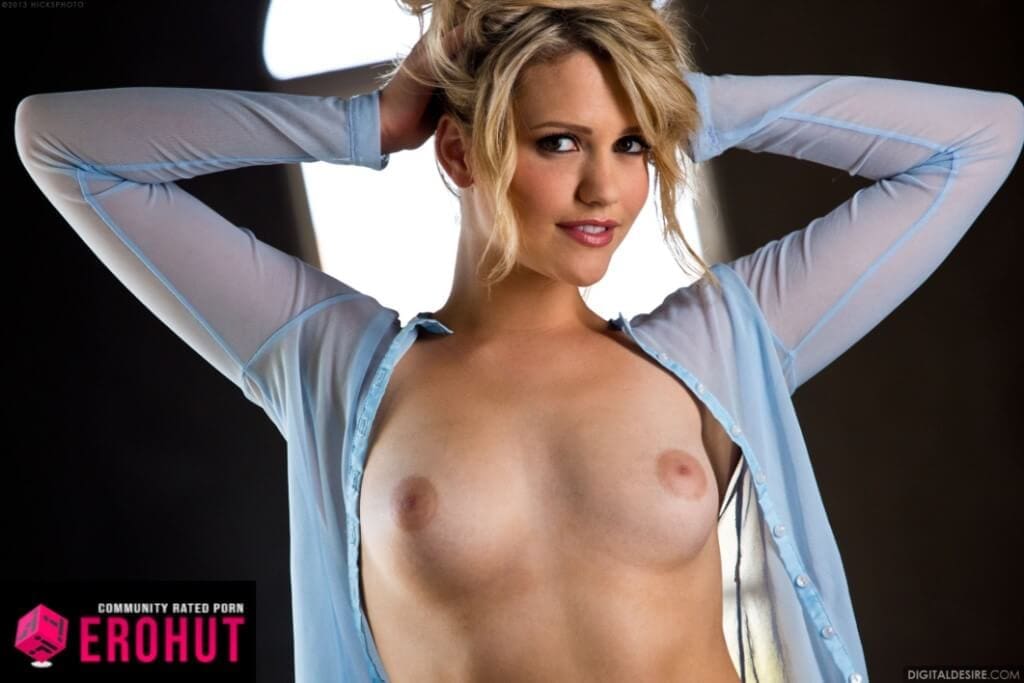 The time flies too fast, eh? Back in 2014, even before Mia Malkova won an award for the best new pornstar, I was the one who predicted an incredible feature for her. The 34C-26-36 bombshell from Los Angeles is known for a figure that's hard to match. With the overgrowing popularity of amateurs, beauty trends are changing as well.
Today's viewers are re accustomed to real tits and even prefer them over poorly done silicones. Back in the 2010s, American pornstars were almost "forced" to get fake tits, while the new decade of 2020s has brought some cool changes. So what I'm saying is that Mia has natural tits and lots of jizz inducing videos on Brazzers.com.
Location: Palm Springs, California