It's amazing to think that the girls presented here weren't even a thought in their fathers' minds while we were busy fapping like mad. Still, time waits for no one, and it was inevitable that we would have nude models and pornstars that are now 18.
You may be wondering, why there are only a few names on this list? That's because this is a work in progress. We know that there are more pornstars born in 2000 and 2001. Still, finding them and confirming birthdays is not so easy to do. However, our team will keep updating this top 10 and add more girls as they pop up on our radar. Now, let's check out what we have so far.
#22 Jeni Angel
Born on March 28th, 2001, Jeni Angel didn't appear in the mainstream "media" until 2019. This is the best thing about all those sluts. The things keep on getting better since more and more slutty ones decide to ditch their poor paying jobs in exchange for a dick-riddled road.
Even when we hit 2023 or 2024, new pornstars from this "period" will keep coming. Like a never-ending stream of jizz that you're about to shoot. Jeni is no angel, but then again, angels are boring and suck. By the way, as you can tell from the looks, this one is an exotic ebony type.
#21 Ximena Cruz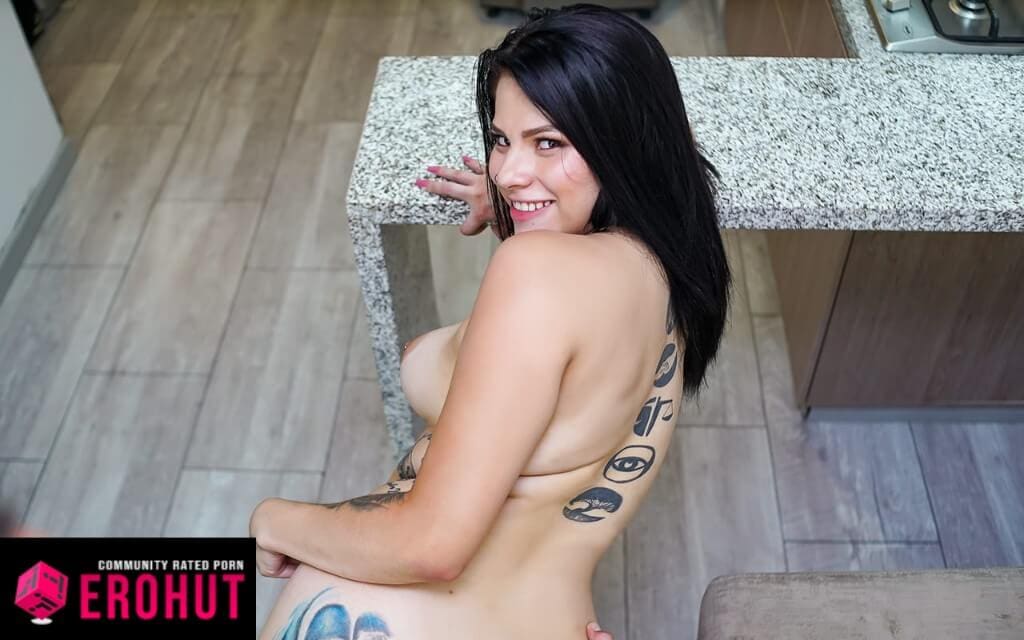 As an exotic pornstar born in 2001, Ximena Cruz has much to offer. Be it her colorful tattoos or action-ready tongue. Enjoys every kind of sex, just needs to be legal. Would you mistake her for a new pornstar that has just turned 18?
The trend for new pornstars to appear on VR porn sites is strong though. Here's another hottie that is exclusive to the next generation of porn.
#20 Mabel May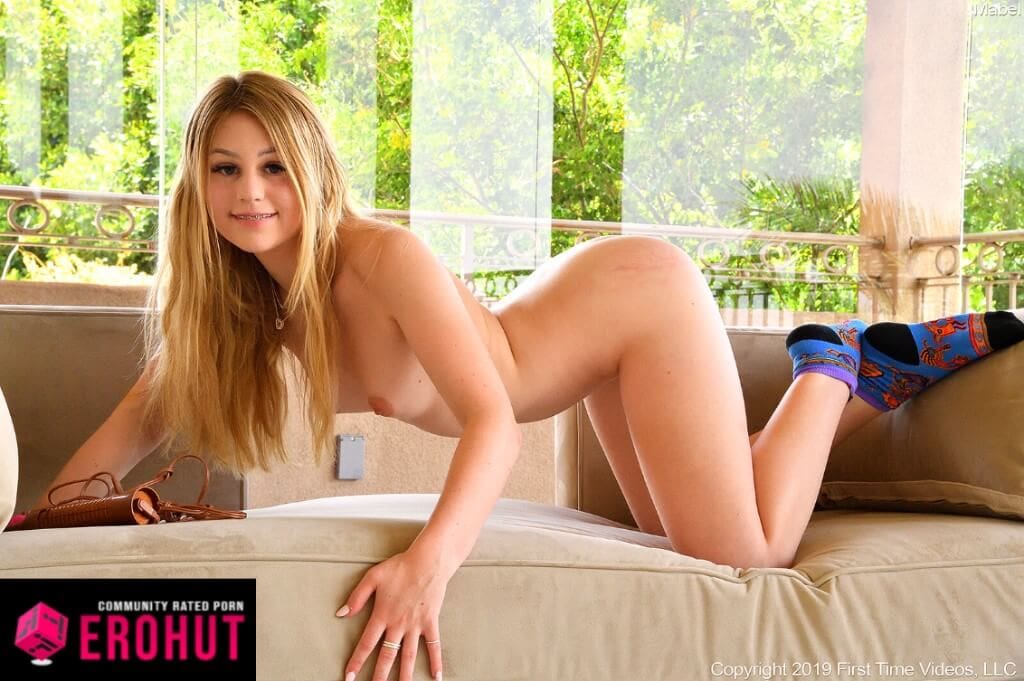 With Mabel's first scene coming a few weeks from now, it's hard to find a decent picture. Other than the galleries from Twitter, she lacks public recognition and videos. Well, we are here to change that, and let us introduce you to another pornstar from 2001.
Playful and only recently 18-year-old turned teen pornstar. Good enough! What is there not to like?
#19 Allie Addison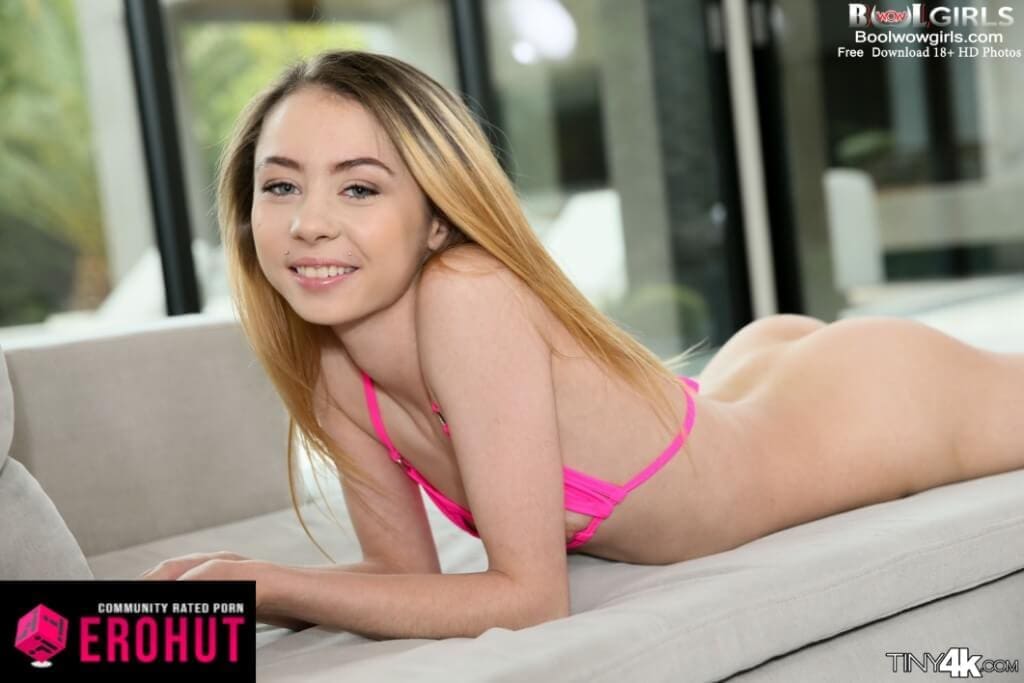 Allie was born in 2000 and has some scenes on the Tiny4K.com network already, all in pure 4K quality. With stunning curls and natural breasts, these millennials love to stroke dicks with feet and eat cum as if it was her last dinner.
It's not often that you see a pornstar with curly hair. Usually, the industry chews these girls and spits them out with fake tits, trimmed pussy, and straight blond hair.
#18 Molly Haze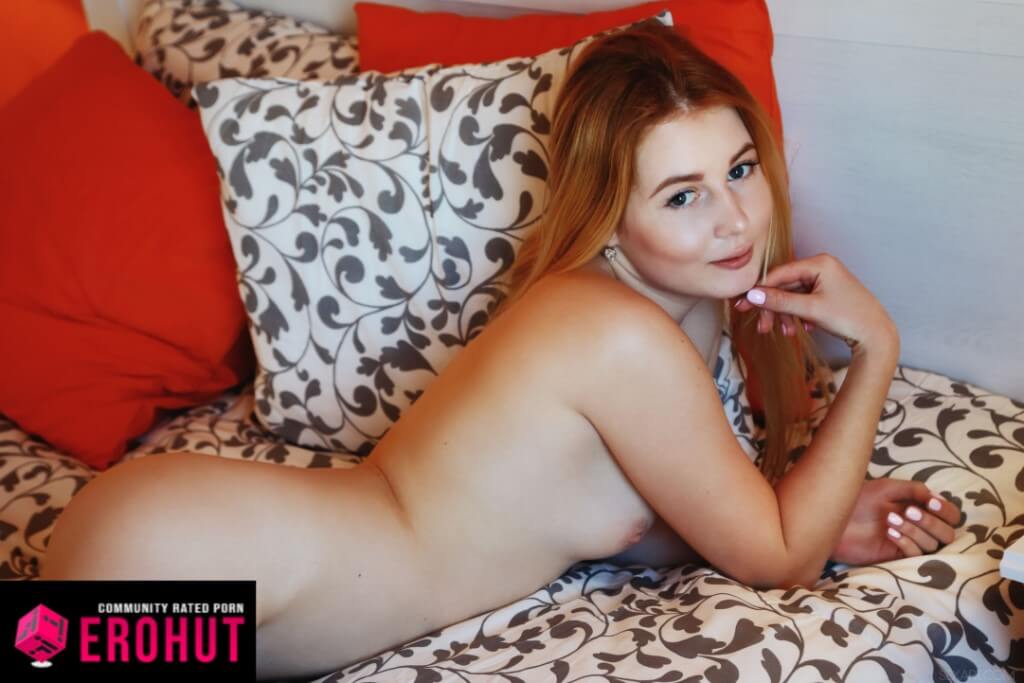 Molly Haze is a little redhead beauty with small tits who has joined the ranks of Ukrainian pornstars this year.
Although we would love to see her in hardcore scenes, Molly is taking all thing slow for now and works as a nude model. So far, we've seen shots from MetArt.com that reveal an 18-year old succulent body.
Molly is delicious from head to toe and has delicate skin all over. We would have just as much fun with silky soles as we would with that small ass.
#17 Sofi Smile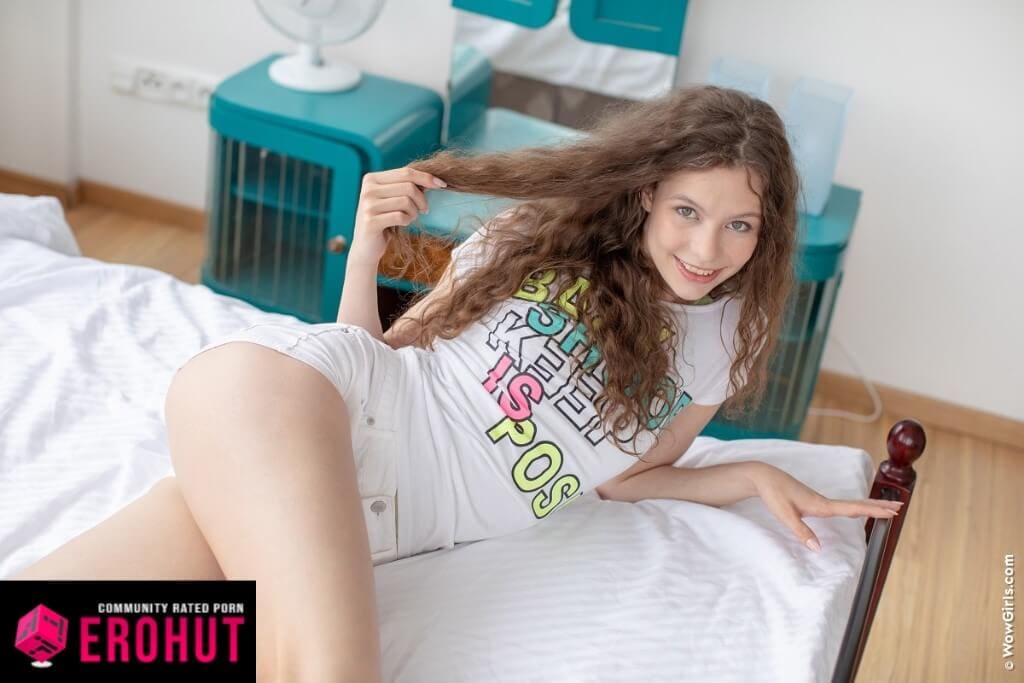 How can you not experience joy when Sofi is the one riding on your dick? It's easy to act out teacher and student fantasies when you have just turned 18. Born in 2000, here's another pornstar rocking a cute haircut and neatly toned butt.
Watch out for her smile though, I've heard it turns men into statues. Oh, that's only true for cocks as they do become stone hard.
#16 Ashley Red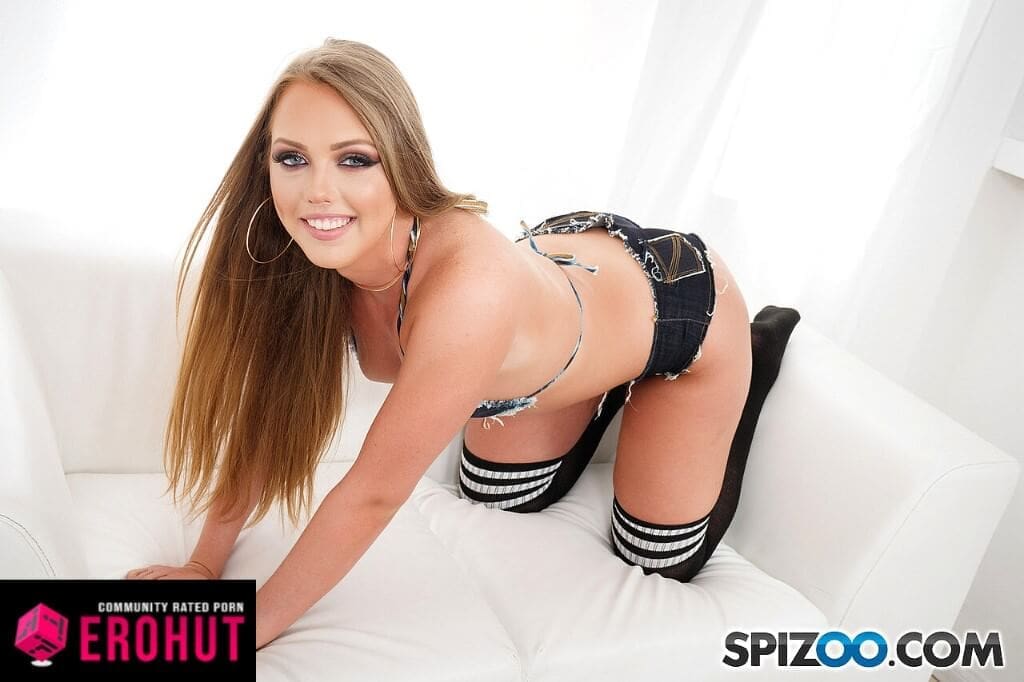 Born in 2001, Ashley Red is a pornstar that looks much older than she is. Could fool into thinking anyone that she is in her late 20s or something. The very first scene we've watched was the anal debut video and it was a decent one. Yes, we made our napkins wet and all that.
However, just like with other new pornstars, there weren't that many screams or performance takes worthy of a mention. What you can do however is watch this cute at zero cost with $0 PornHub Premium account.
#15 Aria Sky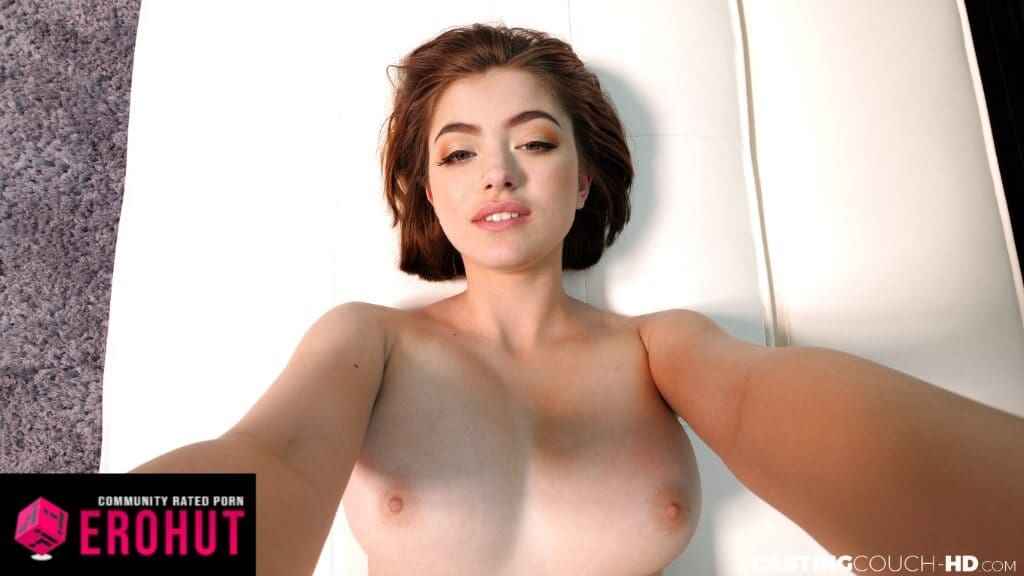 Aria Sky is an adult model and pornstar from the United States who ticks a lot of boxes for us. She's cute, has a great set of natural tits, and keeps her barely legal bush trimmed. In comparison to other pornstars born in 2000, Aria has been very busy.
You can even find her Brazzers.com, the studio that everyone is chasing of. Not a fan of hardcore porn? Then visit MyFreeCams.com and search for the nickname of "AriaSkyxxx."
#14 Clara Trinity
Stop jerking off and listen for a second since Clara could be the rarest breed of pornstar you'll ever come across. The exotic 5 foot brunette looks like a delicious latte blend of spices and cream, and no, the cream is from cow, not your cocks. Not knowing much geography, I am as shocked as you are to learn that she's from Pensacola. Yeah, that's a city in Florida! Gotcha!
But even if she's American, Clara fucks like a psychopath, and has none of the side effects of a crazy slut.
#13 Arietta Adams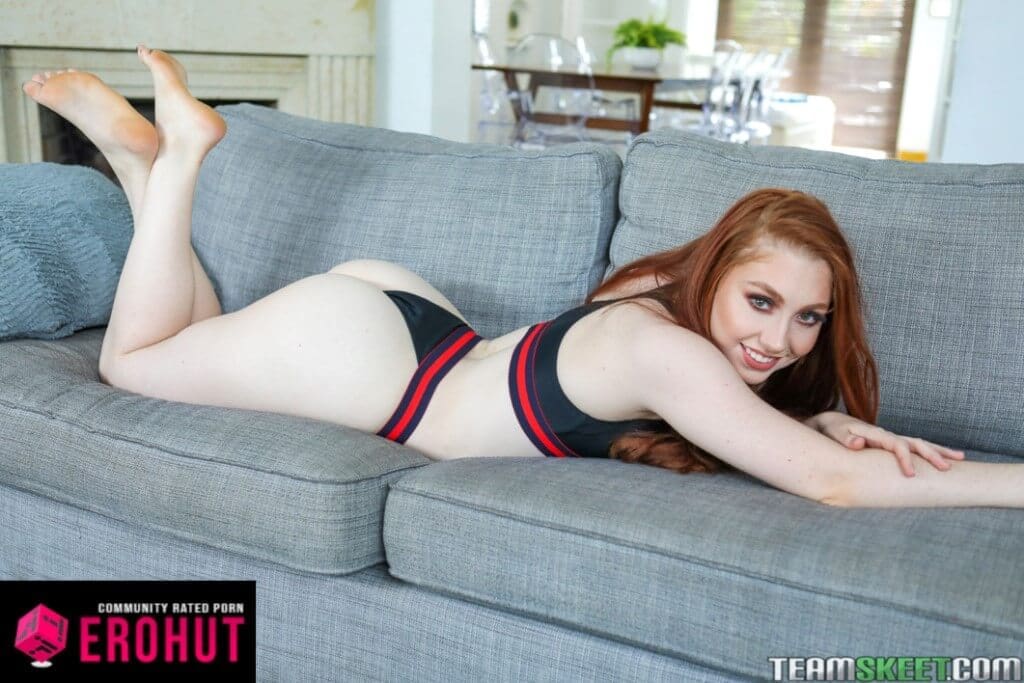 Tasty and youthful pussy, 18-year old body and that's a pornstar that was someone's girlfriend before entering porn. Looks like a sweetheart and the nasty side of Arietta is yet to appear. Give this slut two years and let's see whether XXX's business crushes her or transforms into something better.
Natural tiny titties, weird sense of fashion, ginger hair… Someone said that redheads are dying but the situation is not as grave as expected. Not the most popular slut on the block though.
#12 Kate Fresh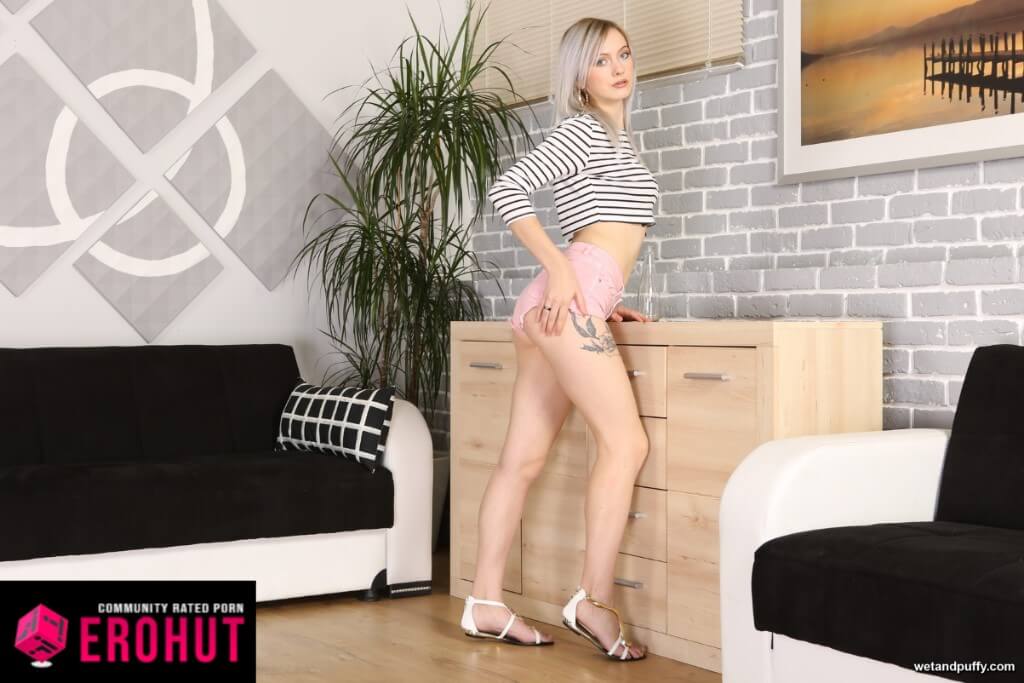 Wouldn't you love to slide your fingers up and down her mouthwatering little body? This is Kate Fresh or Lulya D. She is from Latvia and has piercing eyes along with naturally blonde hair. So far, this 2000s whore starred in solo sets on MetArt.com where she took off her clothes and posed naked.
You can also see this Latvian hottie sucking a dildo and getting anal fucked by a stuffed rabbit. All that for the same price of one membership.
#11 Scarlit Scandal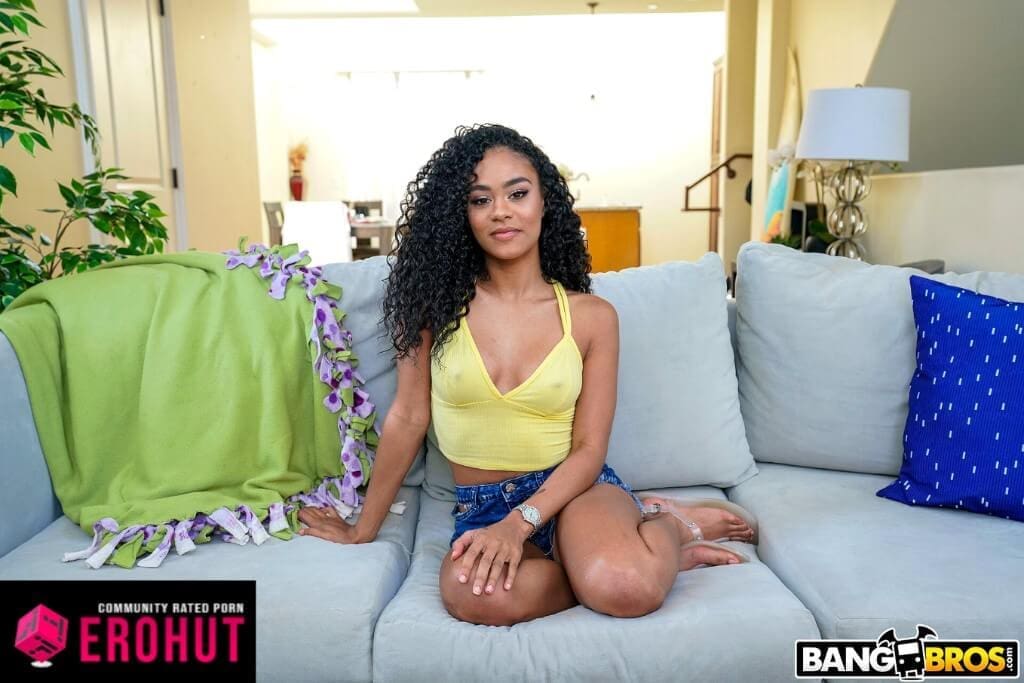 The first fresh ebony from 2000 is upon us and she is rather hot. Cherish this beauty since such sluts are scarce. Scarlit has already eaten a few dicks and will likely dine on many more. Her appearance is somewhat unique but that filthy pussy needs to be cleaned. Preferably with our cum and few lesbians.
How long will she stay in porn? Still holding strong to this day.
#10 Emma Starletto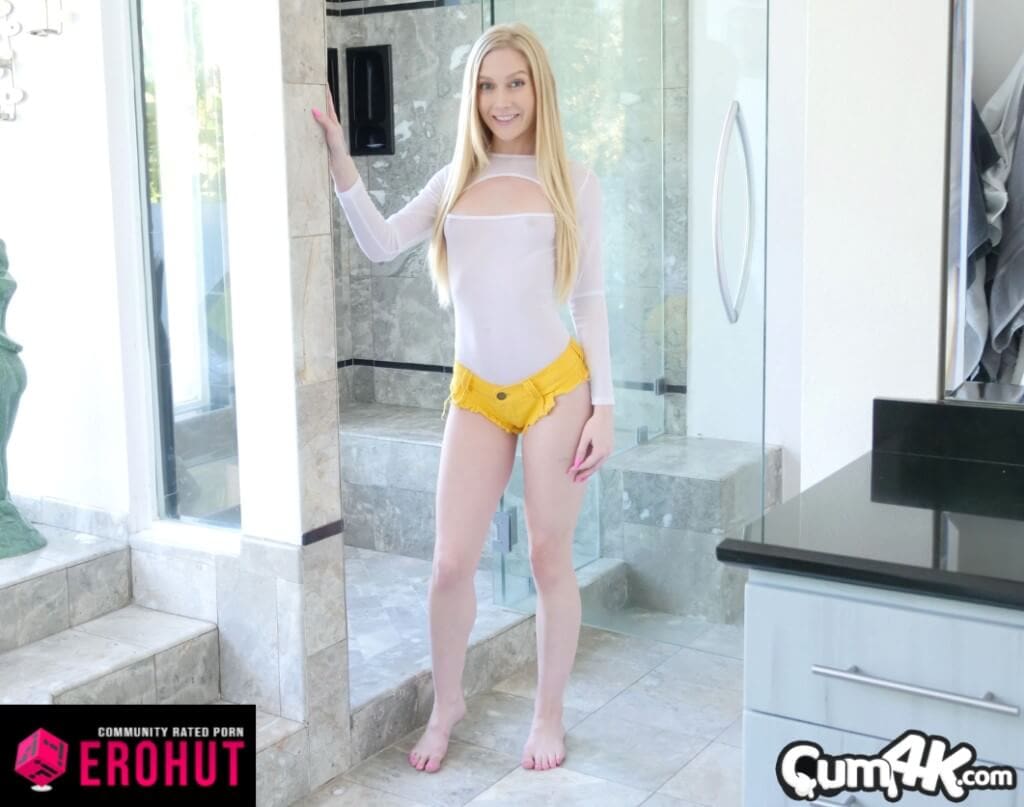 For your jerking-off fantasies of tomorrow, Emma Starletto is one dirty slut from the year 2000. Born and raised in the United States, she never learned to shave that hairy pussy or keep the mouth shut. Porn has not ruined this teen pornstar as you can tell from real tits and no fakery.
Not my personal favorite, but I'm sure some of you will love this 18-year old blond.
#9 Natalia Queen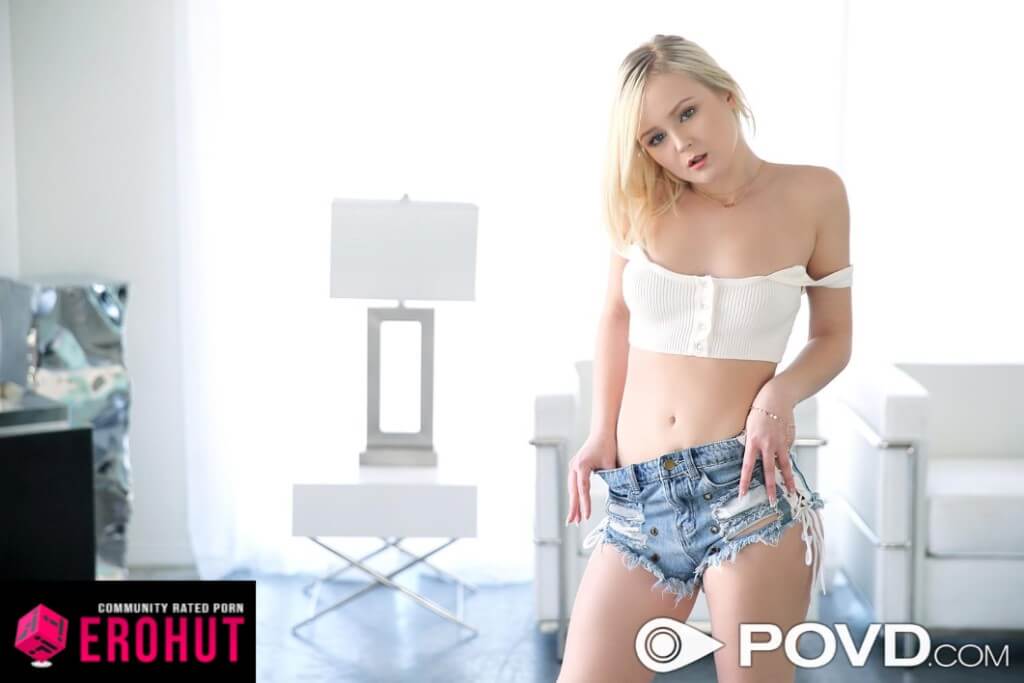 Born in September of 2000, Natalia Queen is just 19-years old and looks… Let's go with decent! I've seen some of your criticism regarding her face, which takes some time to get used to it. I think it's due to the chubby cheeks and these can be fixed.
She did some guest appearances in second-tier porn movies but is yet to blow up in popularity. Anyhow, if you appreciate underrated pornstars, Natalia should be added to some sort of list. Let's see if smile sticks after 12-months in porn.
#8 Melody Parker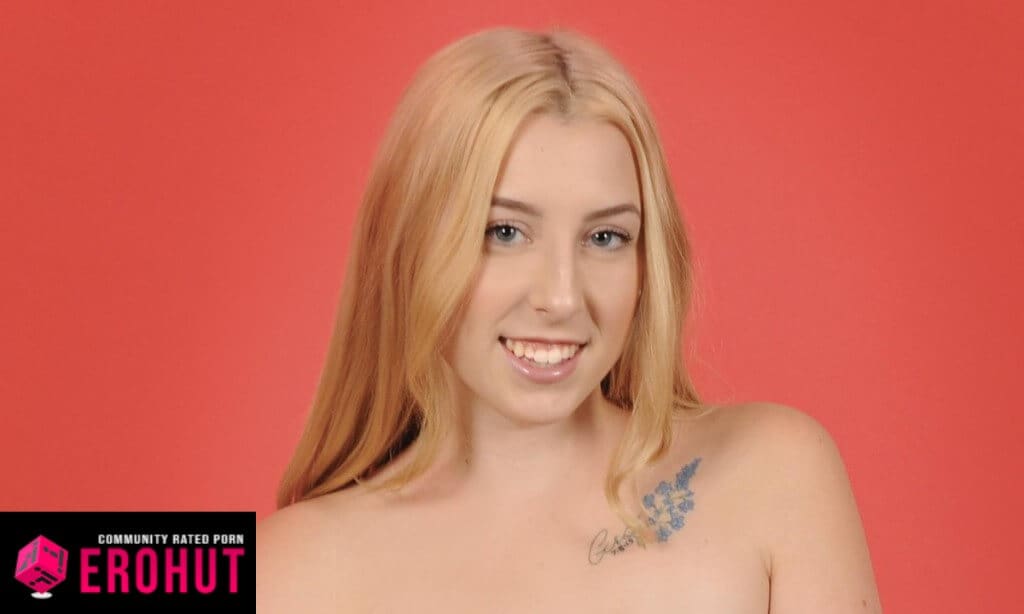 Enjoy cute face, long hair that tickles her gorgeous ass, and a set of perky tits. That's how Melody Parker gets us rock hard. This troublemaker got kicked out at 17 and went into the porn industry at the age of 18.
Unlike most pornstars, and especially pornstars born in 2000, she didn't hold out for interracial. Nah, Melody got DP fucked by black guys in her very first scene. To find more of her pictures, and see updates from this barely legal teen, get $0 PornHub Premium account.
Some of these girls have only appeared in scenes and photo sets in the last few months. Like, they're fresh off the shelf as they say. We're sure that even hotter pornstars will pop-up in the coming months, and when they do, we'll update this post.
#7 Faina Bona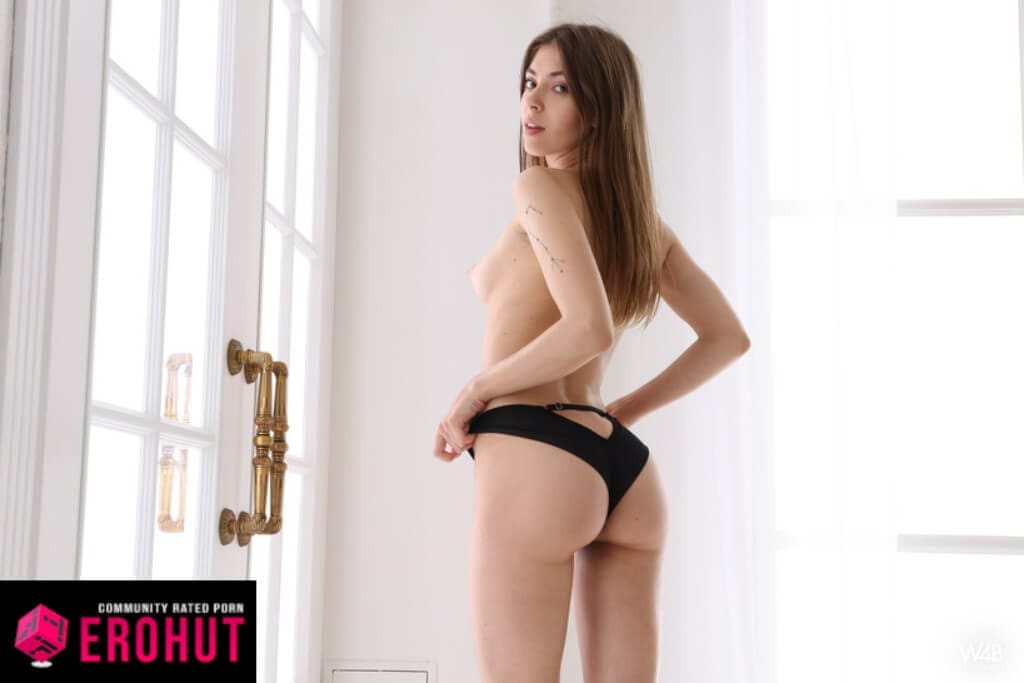 Belarussian teen Faina Bona is a little Slavic princess with curly blonde hair and blue eyes. Although she doesn't have much more than a dozen appearances on premium porn sites like MetArt.com, you can also watch her on MyFreeCams.com.
Faina appears on her friends' channels "Splendid and Angie", which is where the filthiest things happen.
#6 Hazel Moore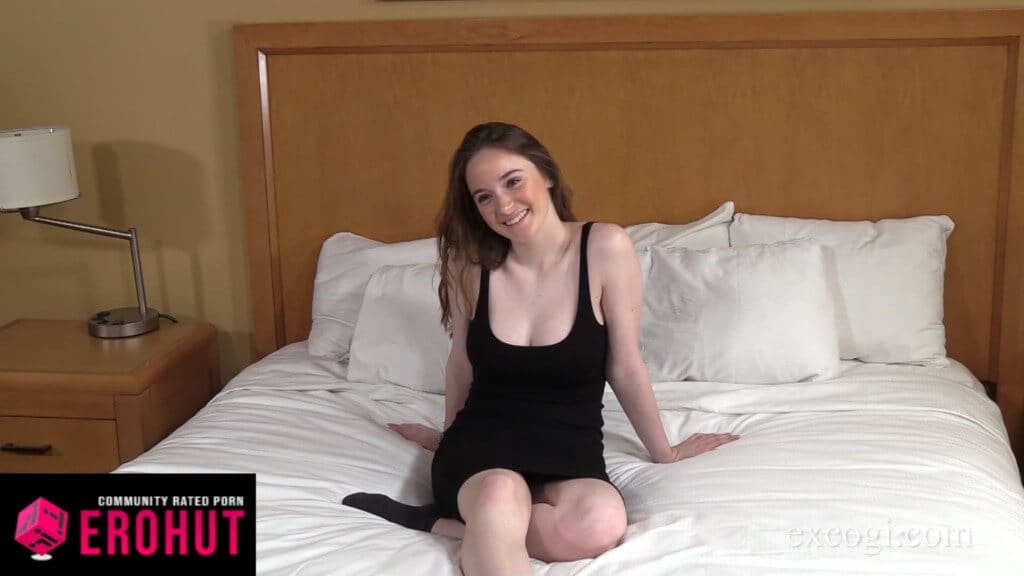 Another pornstar born in 2001, Hazel is as fresh as a loaf of bread from your local bakery. Surprisingly beautiful breasts, pale skin, and a facial expression that is waiting for your cock. Dressed in an American outfit and with few extra flags instead of male units, Hazel is celebrating her 18-year old birthday on a set.
Just like with other new pornstars, there weren't that many videos yet before but the 2020s loko promising.
#5 Melody Marks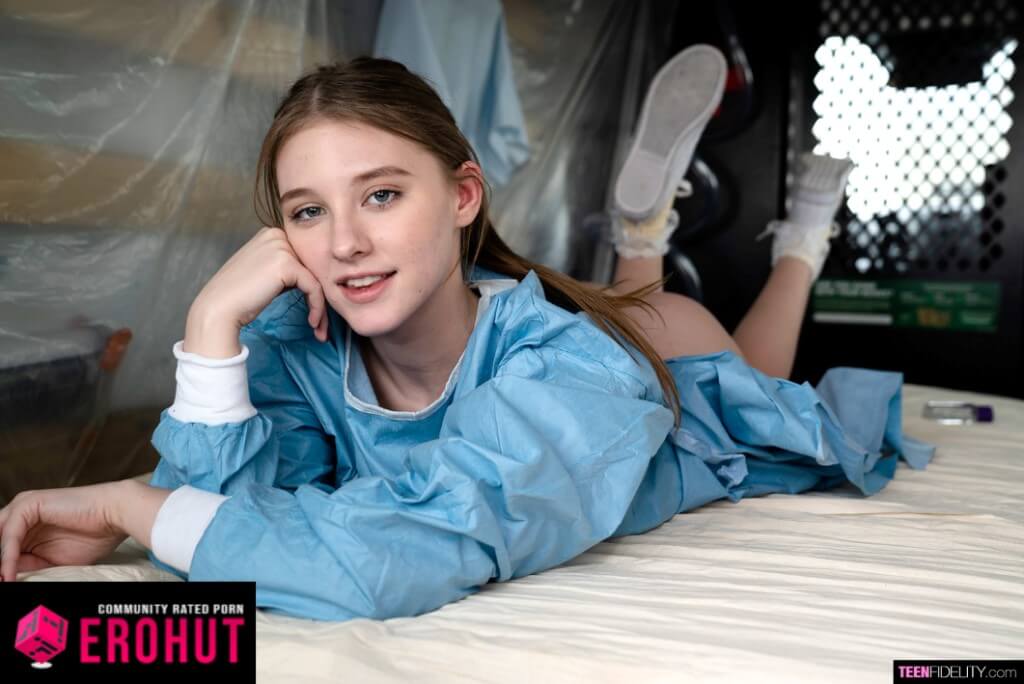 I can already picture Melody with fake lips, massive, pornstar-like eyelashes, blond hair plus large boobs. She has a high probability of succeeding if her videos on Mofos.com are of any indication. This is a very sweet performer with a positive personality and a great attitude in life. Like inexperienced Riley Reid that we too discovered years ago when she turned 18.
Sex is still a relatively new thing for Melody Marks, and it shows on camera. It's such a great experience to watch! Joy, that's how I'd describe that.
#4 Marylin Sugar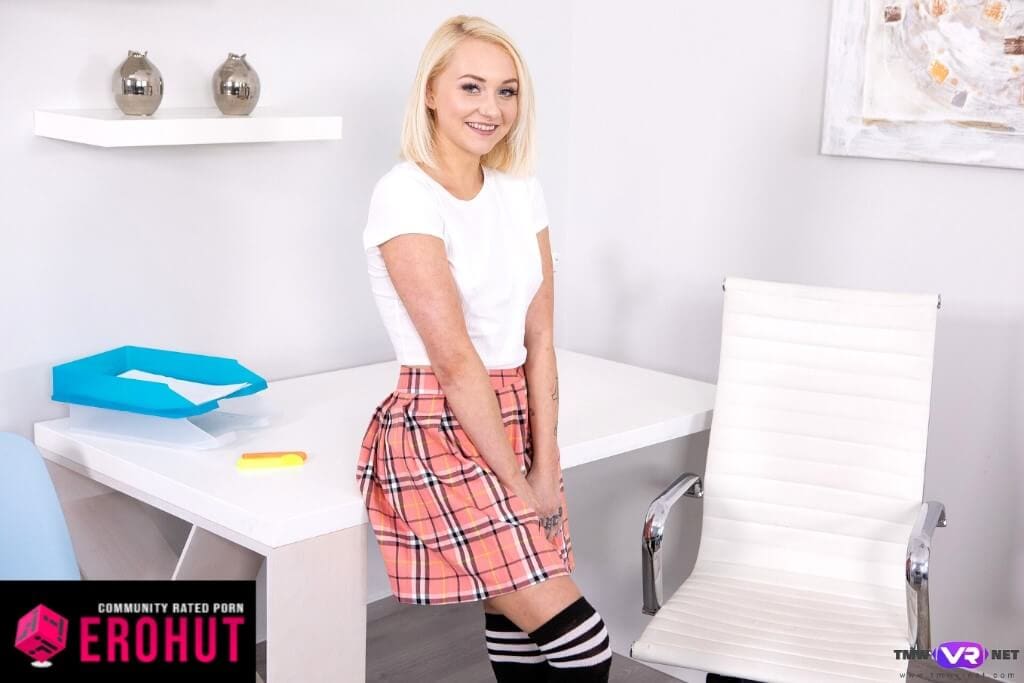 Born in 2001, this 18-year old pornstar is just learning about the adult business. With blond hair, tiny tits that will eventually be replaced, Marylin Sugar has thousands of dicks in front of her. So far, we've seen her in VR scenes only, so not as easy to approach as other sluts.
Unless you enjoy galleries and static images or have the patience to wait until there are more than a few videos.
#3 Mia Melano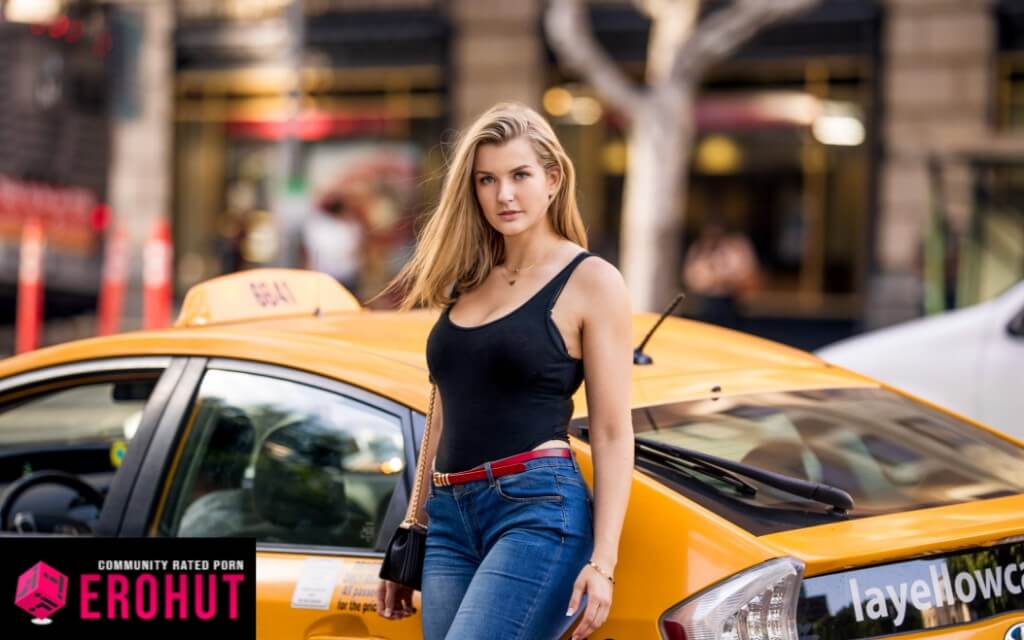 Young, 18-year-old blonde Mia Melano has a body and beautiful face that is bound to propel her to the top of the porn industry. Her big natural boobs are incredible, but she also has a stunning ass as well as a great pair of legs.
You can see Mia perform on SapphixErotica.com with Mick Blue where she takes on the role of his young mistress. The titty fucking in the picture above is from that very scene.
#2 Autum Falls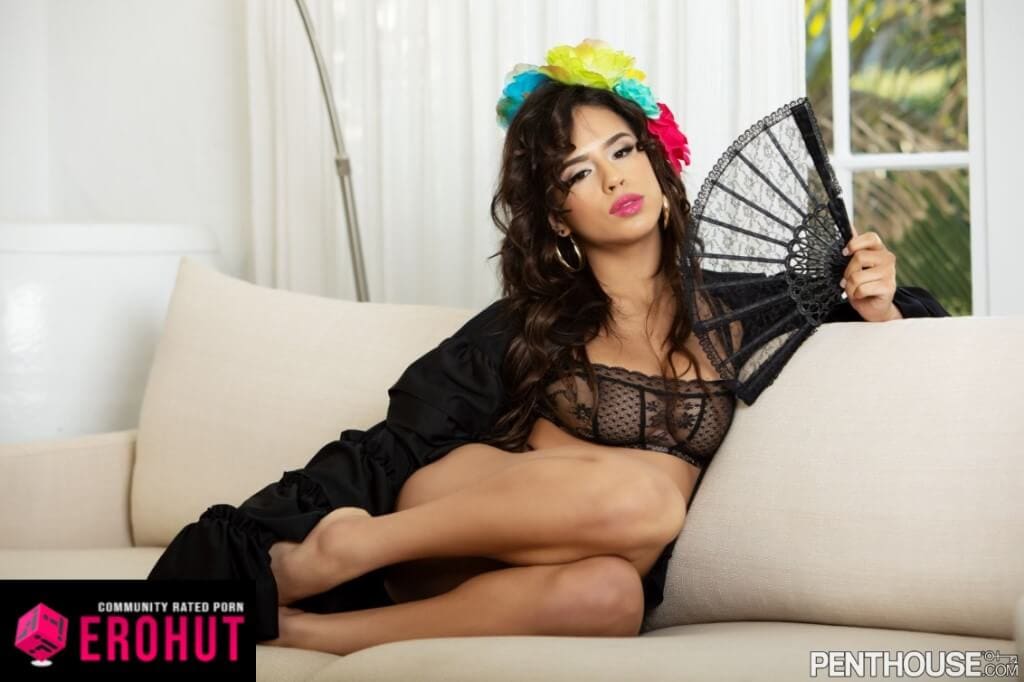 Wow! Talk about drop-dead gorgeous. Extremely seductive looking, the 2001 born pornstar is 18-years old and one of the very few that will remain eighteen in the new decade. Was featured on Mofos.com, which is basically our top pick when it comes to new pornstars or amateurs.
Her birthday is in August, so there's plenty of time still before Autumn turns into a 19-year old "MILF". For some, that's already too old. Porn has spoiled us, eh?
#1 Gabbie Carter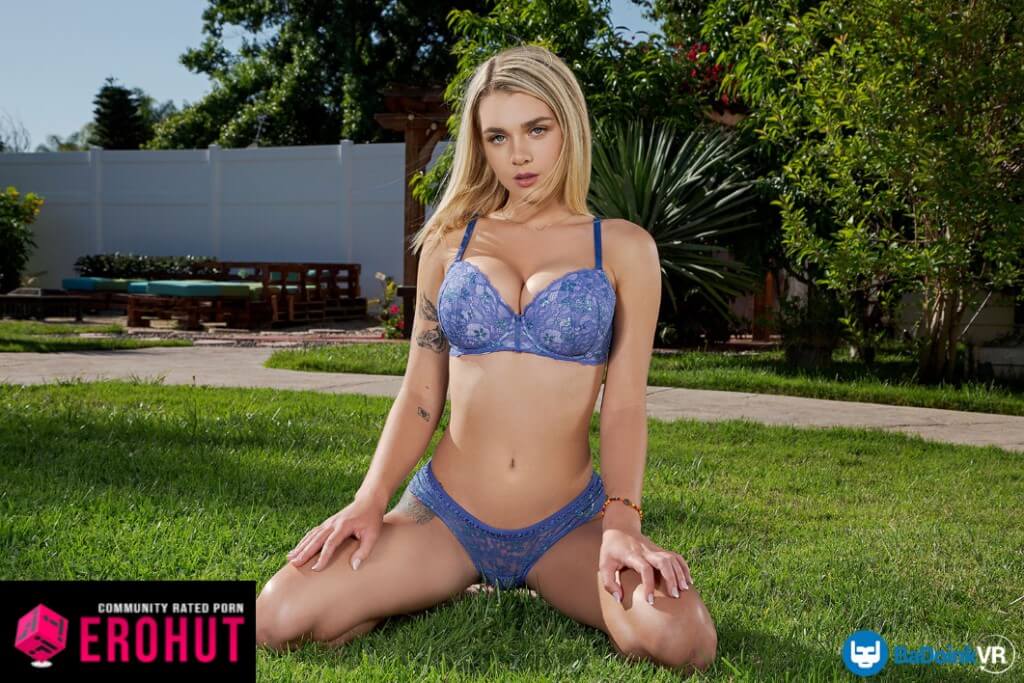 One of many from the Mofos.com gang! It's as if just recently Gabbie celebrated her 18-year old birthday and joined the line of horny pornstars looking to make quick buck.
Surprisingly, she stuck around and continues to work to this day. That should be worth something, right? An impressive duo of natural boobs, decent pussy, and hair. Needs to do that dally cardio to get rid of the fat in the stomach area before fortune smiles again.