Without a doubt, Brazzers is one of the top premium porn sites. It offers members thousands of exclusive, high-quality scenes with the hottest pornstars in the industry. This list aims to present the best of Brazzers' pornstars. Whores that have excellent videos and an undeniable track record with fantastic content.
If you're new to porn or have never really been a big fan, this is your chance to get acquainted with some of the hottest adult models. What if you're already a fan of these pornstars, but not a member of this network? Hit that registration button on Brazzers.com and get your hands-on full-length videos. It's cheap, after all.
#21 LaSirena69
The latest sensation to reach thousands of likes and millions of views on Brazzers site is LaSirena69 and as soon as she puts dick into her mouth, you too will sing like one. At first, we thought that the Venezuelan pornstar will fill holes once and that would be it. Thankfully, we were proven wrong and she's now among the most-viewed porn actresses on site.
Considering just over a dozen of videos, the cock eating doll has beat all-time professionals who have been starving for attention for years.
#20 Jillian Janson
Have you noticed that we don't feature the world's most popular pornstars' names? Whores like Asa Akira, Jesse Jane, and Tori Black don't need recognition. Also, 90% of them have since turned to God, family, or other nonsense and no longer bang other studs.
Speaking of underappreciated but quickly exploding in popularity, here's Jillian Janson. Luscious red lips, narrow eyes, and a tiny butt plug. This girl is now a sensation on Brazzers, watching her perform reminds us of early Leonardo DiCaprio scenes. So much potential.
#19 Nikki Benz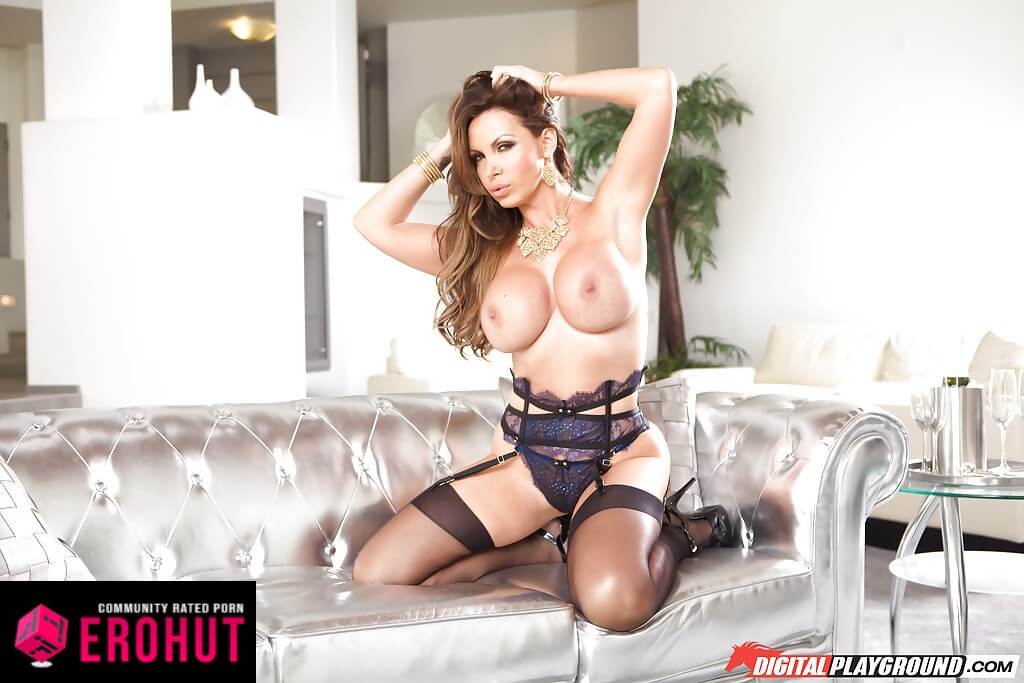 Another goddess and one of the most famous Brazzers pornstars, Nikki Benz. Did you know that this slut comes from Ukraine? This seductive hottie has an immaculate and athletic body. At the age of 36, she still loves to show it off on camera. Oh, and Nikki is no longer blond.
Among her 83 Brazzers videos, you have everything. From Tarantino porn parodies "Pump Fiction" and "Reservoir Sluts" to pantyhose fetishes in "Pantyhose Playtime". Also, don't forget to see her lesbian take in "Vice Squad Discipline".
#18 Phoenix Marie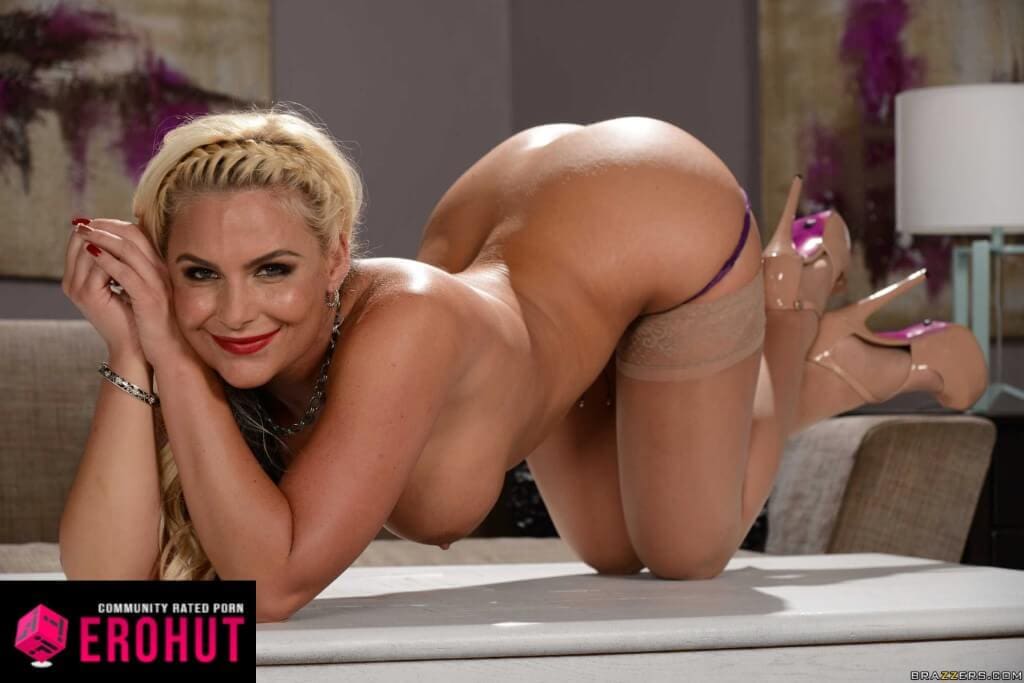 Looking at this picture of another Brazzers pornstar, Phoenix Marie raises questions… We don't know whether we would like to motorboat her big tits or bury our face in her pussy. But there's no dilemma when it comes to her 118 scenes on Brazzers. What does that even mean? That we like to watch them all.
Do you want to see her perform with a gorgeous young cam girl turned pornstar? Then watch "Pedi Pussy" with Mary Moody. However, what if a big oiled booty gets you hot and bothered? Switch to "Three Times the Booty", an interracial ass fucking spectacle that you cannot miss.
#17 Abella Danger
Sort all pornstars by popularity and Abella Danger is holding well still. That's a bit surprising because she has been fantasized about by every male on the planet. Thought that you would be getting tired of a brunette superstar, but here she is…
Even if you've just discovered one of the Brazzers' top performers, the best time to rub one out is now. Mostly because she's still filming scenes, fresh content guarantee.
#16 Madelyn Monroe
A reminder that best sluts on Brazzers.com aren't your regular wife material, it's not that I am pro-marriage anyway. Maybe if swinger clubs are deep in your veins and a major passion. In that case, don't just download Madelyn Monroe's videos, propose to her!
With mermaid long hair and curly locks, Madelyn has been milking dicks large and small from different countries and continents. Bleached butthole, big tits, and round ass. That's a great combo.
#15 Bonnie Rotten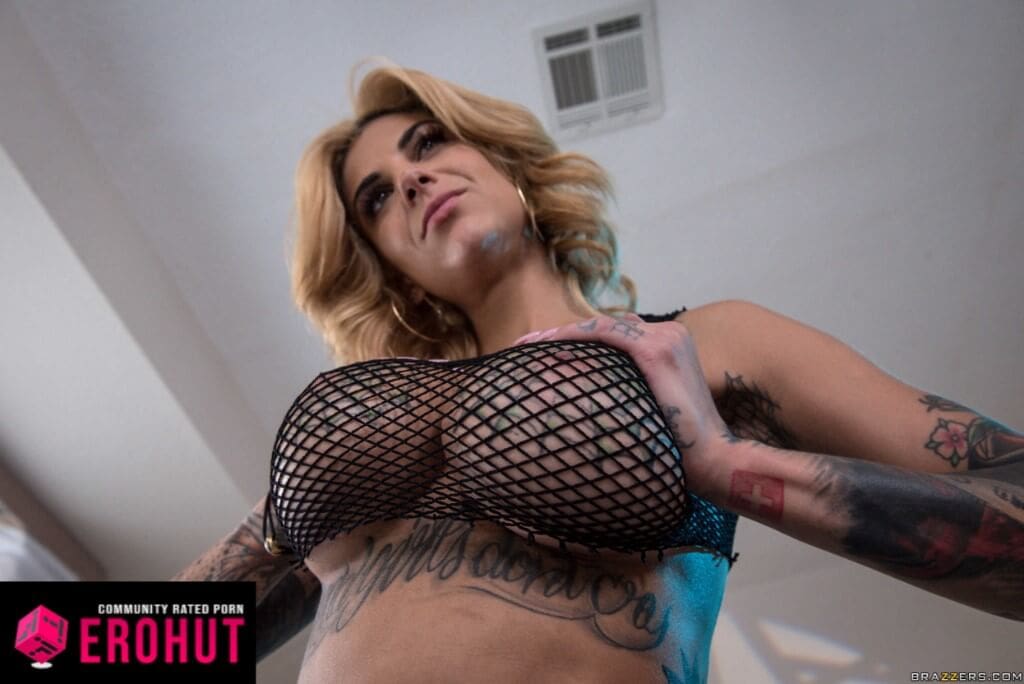 Despite a 3-year hiatus, fans of anal porn haven't forgotten about one of the kinkiest pornstars of the last ten years. But just when you thought this tattoo-covered babe had thrown the towel in for good, Bonnie announced her comeback.
The dirty whore is now ready to film new hardcore scenes as an exclusive Brazzers pornstar. Better yet, her first video is up and available for members.
Starring alongside Toni Ribas and Xander Corvus, Bonnie Rotten appears out of nowhere after a public service announcement. She strolls into a restaurant and kicks off an FMM threesome. That's of course after she makes use that no one stands in her way. From there on out, Bonnie warms up for a double penetration which later culminates with squirting and big cumshots. You can see that she's been waiting a long time for this.
#14 Rachel RoXXX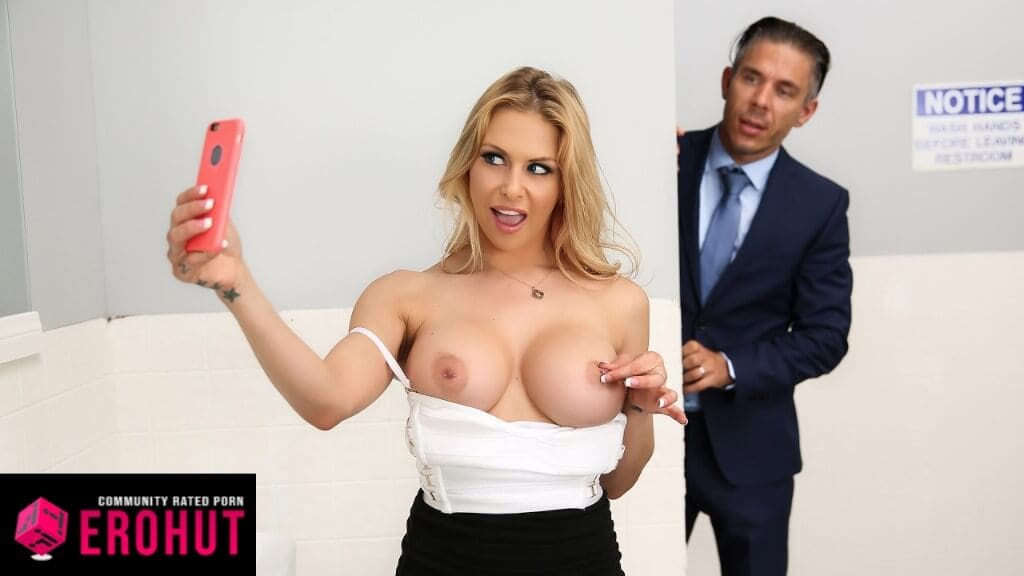 At 5" tall and with industry-standard 34DD boobs, Rachel RoXXX is nothing short of spectacular when it comes to looks.
Although a seasoned slut in every other way, she performed her first anal scene with Brazzers. That was back in 2009 and if you are curious, the title is "An Ass Made by The Sweetest Angels". It is still her most popular one. However, our number one would be "Stepsister Shares the Shower", a hot and steamy one on one with Keiran Lee. He is one of the greatest Brazzers pornstars, ever. Downvote or upvote, you decide.
#13 Riley Steele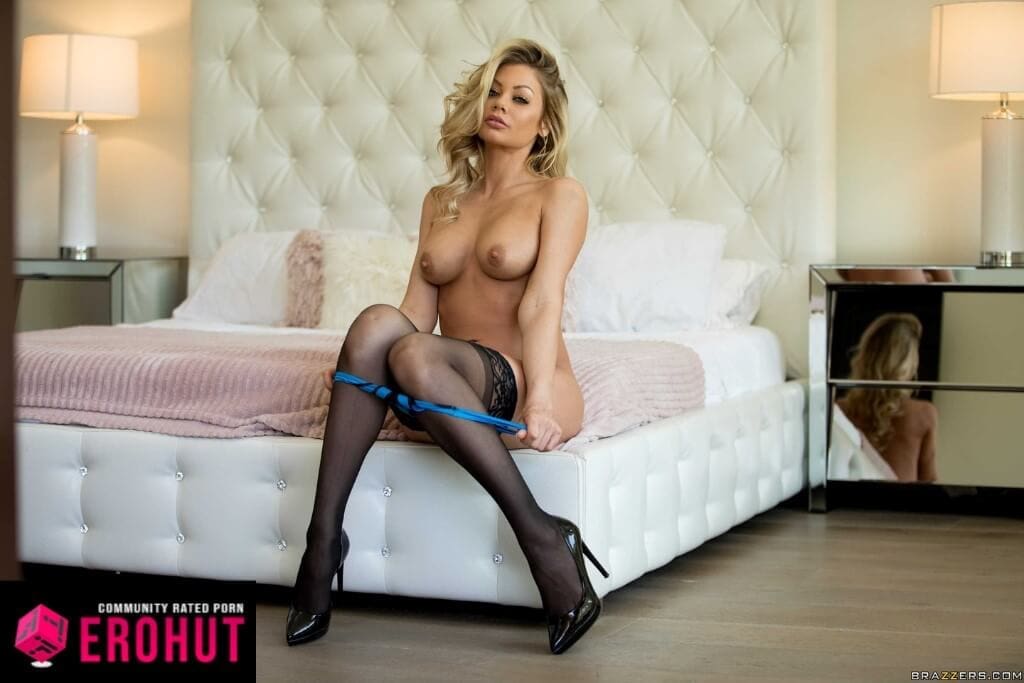 What's our reasoning for bringing Riley Steele to the top 10? She reminds us of old-school pornstars just without a hairy cunt, almost Barbie-like. Smooth skin, solid curves, and "pornstar casual makeup" that is rare in 2020 and especially in 2022.
Sublime breasts and heavenly legs aside, Riley Steele is a great fuck and has dozens of videos on Brazzers to prove her worth. Check them out, 30-day orgasm guarantee.
#12 Memphis Monroe
I can't believe that we haven't covered Memphis Monroe sooner. Getting her shaved pussy licked on the right, the Brazzers whore with big fake tits is as hard to resist as free candy. She's a wolf in wolf's clothing. In other words, what you see is what you get.
So, what do we see in Monroe's future? Sensational scenes with Danny D, Xavier, and the guy who inspired his dick for a million bucks. If you get a chance, check some of the bisexual or lesbian videos too. She's good with all genders.
#11 Monique Alexander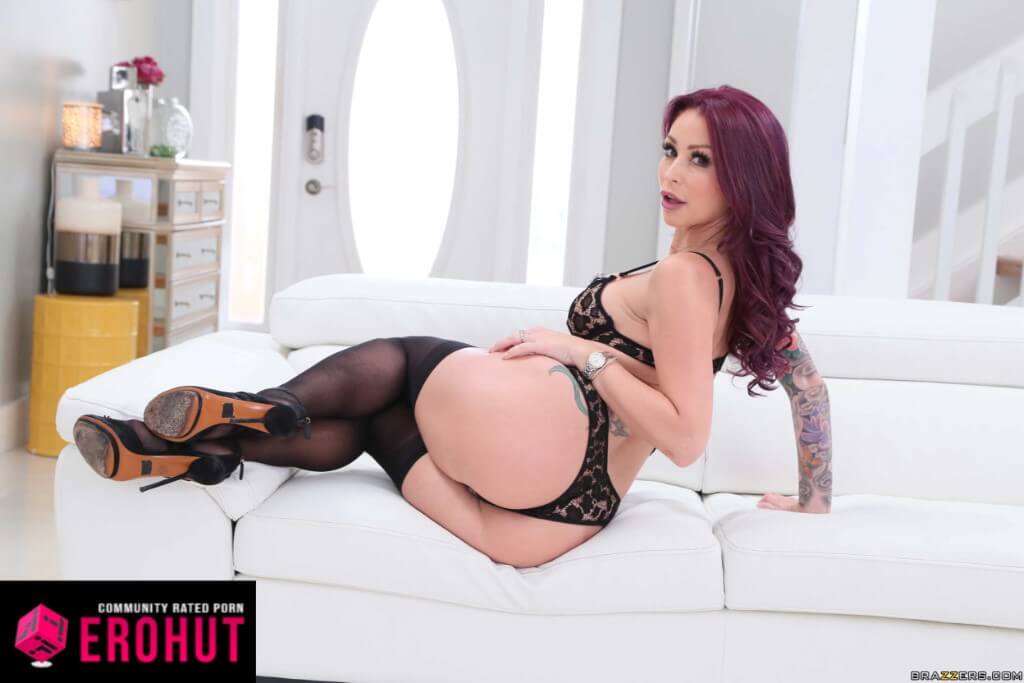 Coming from sunny California, Monique Alexander leaves us breathing heavily each time we see her here. She has tattoos on her incredibly fit body, long hair, and a face that begs to be fucked.
Among her top videos, we always come back to "These Boots Were Made for Fucking". In this scene, she grabs the first guy in sight when her male co-star is running late. What ensues is rabid sex that satisfies her lust for cock. Next up is the "Pinkblot Test" where Monique plays a stockings-clad therapist with a hands-on approach.
That's it! Those were the top 10 Brazzers pornstars and their hottest videos. Tell us what you think and if you can, recommend everybody a great scene or pornstar in the comments below.
#10 Audrey Bitoni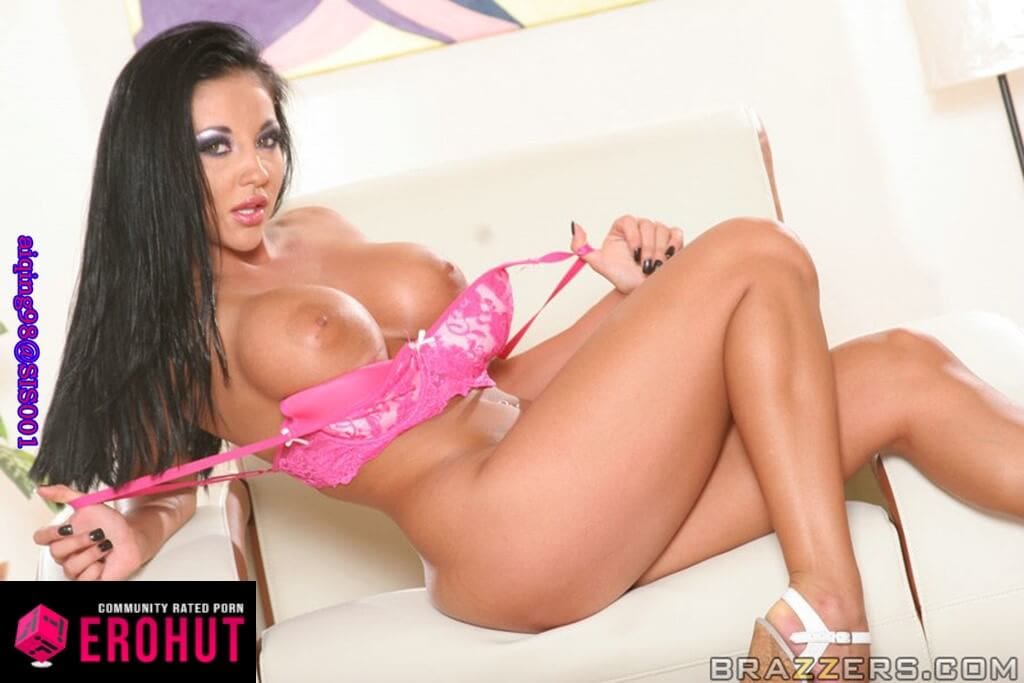 If you like big tits, then join the fan wagon of Audrey Bitoni. This hazel-eyed brunette with 34DD twins is the owner of some insane curves. Although best of all, she knows how to use them.
Audrey looks stunning in uniform, whether she's playing a cop or doctor. That's why we love her scene with insomniac Johnny Sins dubbed "The Insomniac Sucker". Even better is her video series titled "Boston Cream". Watch as she plays a doughnut-starved cop running amok.
#9 Lisa Ann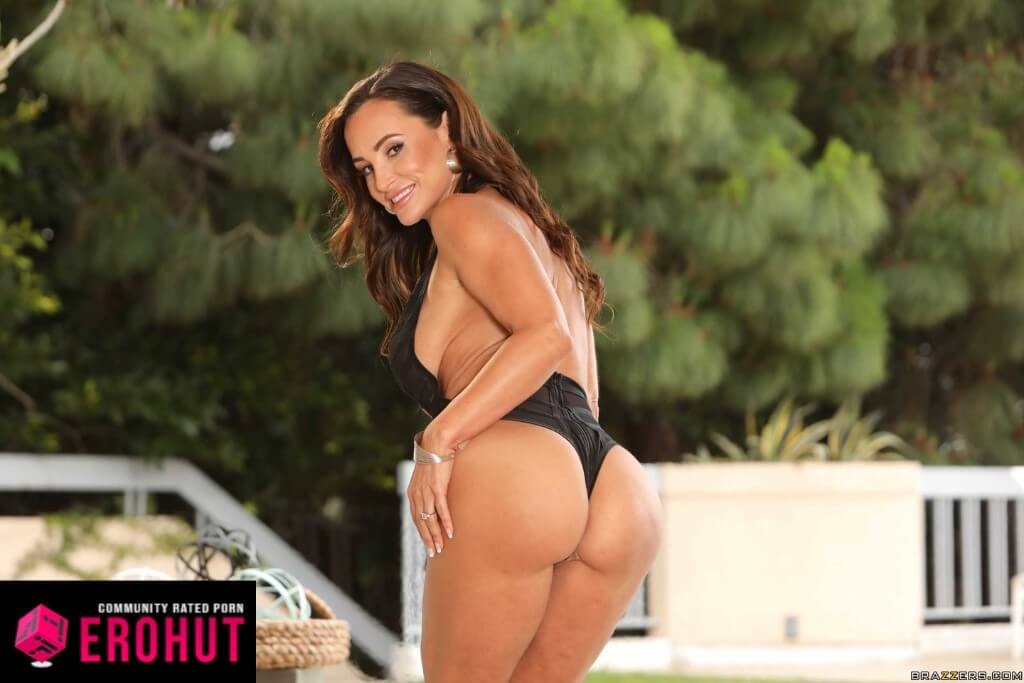 The one and only, queen of porn, Lisa Ann, has had a long and fruitful career. Yes, there have been a few breaks here and there, but she just can't quit. Her 38DD tits and big ass are still irresistible! Even though she's a few years shy of her fiftieth birthday.
Embracing her age and have the night of your life! This mature babe and a popular Brazzers pornstar offered up her pussy in "Stepmom Lends a Hand". Even better, she tongue-drilled a young clit in "Naughty Lesbian Daughter". These are perhaps her two best scenes.
#8 Ariana Marie
With more than half of top-rated Brazzers pornstars being blond, Ariana Marie has a distinctive look that pops great in a thumbnail. Especially the ass shots that have a cock buried inside. You can recognize a great Latina from the way she talks and works your masculine parts.
Ariana is great at most things, be it giving or receiving. To be fair, don't think I've seen a horrible slut on Brazzers. She's a universal fuck toy that one may pack to the class reunions or boring family dinners.
#7 Kimmy Granger
Take a slow, deep breath and try not to cum immediately. Women have tampons and we don't get anything to drain our dick juice. I can proudly say that I've played with myself watching every one of these pornstars on Brazzers, flushing down thousands of napkins down the drain.
So, if you want to blame someone for destroying forests due to increased paper towel demand, send messages to Kimmy Granger. She looks stunning on any outfit, but pink nightdress especially. Now I'll apologize for a moment, it's time to visit Brazzers.com and get wood.
#6 Jayden Jaymes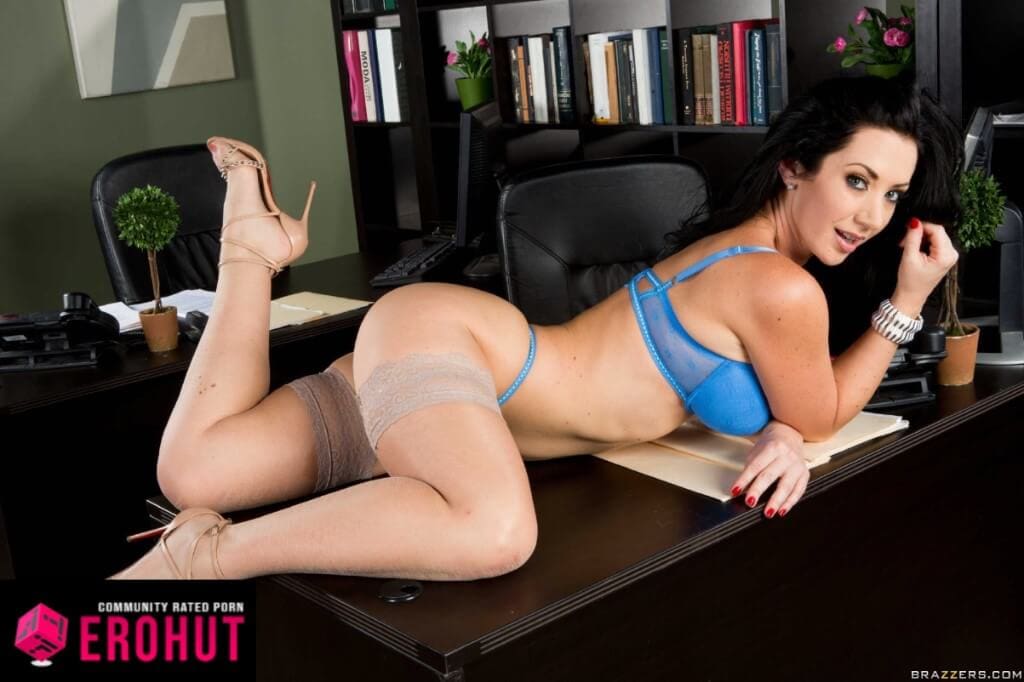 At the age of 32, Jayden Jaymes is a fierce Brazzers pornstar with a body that can seduce any man. With 12 years of porn experience, there's not much that she can't do in bed.
Case in point, her most famous scene, "Jayden Jaymes Fantasy", shows her juicy lips all over a pair of big black cocks. These were some of the best threesome anal scenes we've ever seen. But how about seeing this fit MILF pornstar oiled up for a footjob and massage sex? Then check out "Pago Amistoso" with Johnny Sins.
#5 Nicole Aniston
Born in 1987, Nicole Aniston is a Christian pornstar weighing 55 kilograms or 121 lbs. The most surprising thing about this slut is her background. Aninston was a banker before turning into a massive whore.
Afterward, sucked dicks and got awards for the show. Aniston was a pet of the month two years in a row, 2012 and 2013 too. Sure, that was almost a century ago, but Nicole only got better with age.
#4 Rachel Starr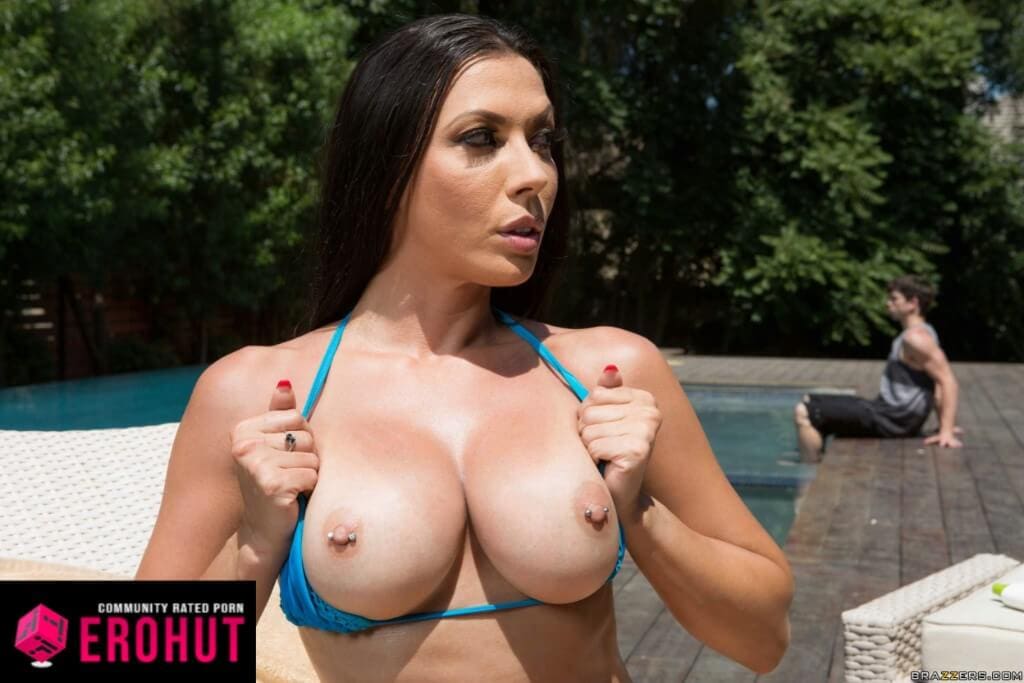 If this kinky circus act doesn't get your cock rock hard, there must be something wrong with you. The babe in the picture is, of course, Rachel Starr! A silky-smooth brunette with great jugs and a strong, athletic body. Simply ready for balls to the wall dicking.
Some would say she's done her best work for Brazzers, and we couldn't agree more. Videos like "Carwash Day", "Bubble Butts" and "Sudsy Sluts" rank as number one in our book. Among other great scenes for this Brazzers pornstar, "This Was Your Idea" is a solid pick. Featuring a wife swap turned cuckold session.
#3 Jessa Rhodes
Someone call the SWAT team immediately, we've got a ticking jizz bomb covered in white provocative clothing. Jessa won't even have sex with you. A simple flick with a tongue will shatter your balls and inner bowels.
She's a mixture of filthy passion, pure aggression, and undeniable sexiness. Jessa looks like of the late 30s but is one decade younger. That's disappointing, but at least you could fantasize about the energetic MILF pornstar as Jessa looks like one.
#2 Peta Jensen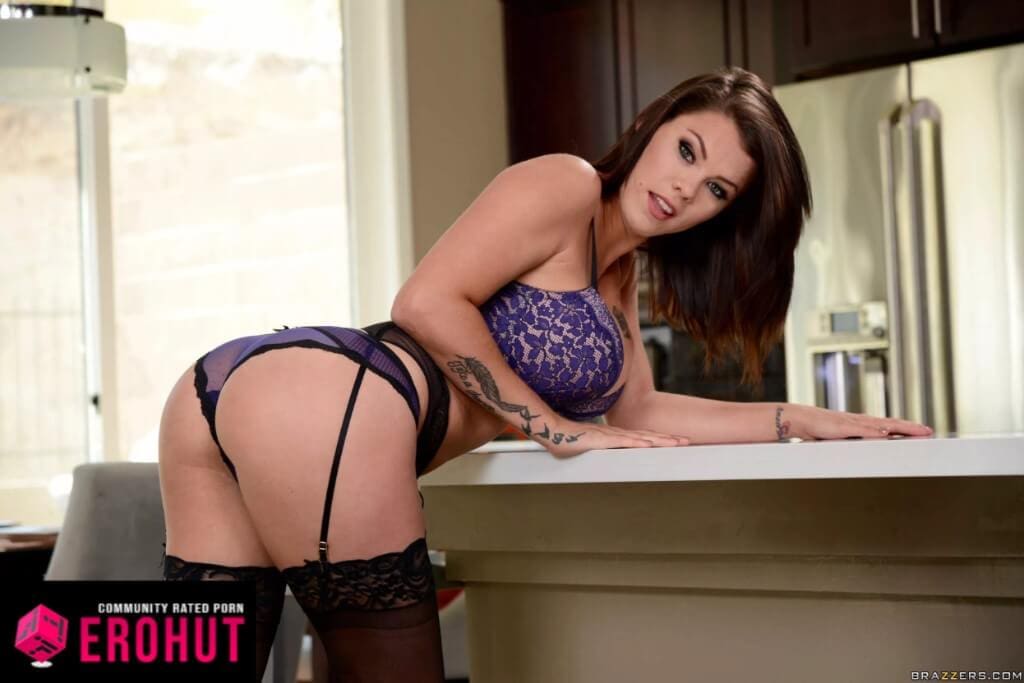 In just four short years, Peta Jensen has managed to become of the most famous and best Brazzers pornstars of our time. Of course, it's in no small part a result of her tight, athletic body. As well as fantastic big tits! Having said that, she also has undeniable talent.
With 54 scenes on Brazzers to choose from, it's hard to pick just one standout performance. However, we love "Peta's Pool Time", a fun and filthy hardcore adventure by the pool. As for our second pick in line, that would be "Stay the Fuck Outta My Room". It's the tale of a disgruntled roommate that comes across Peta doing naked yoga.
#1 Madison Ivy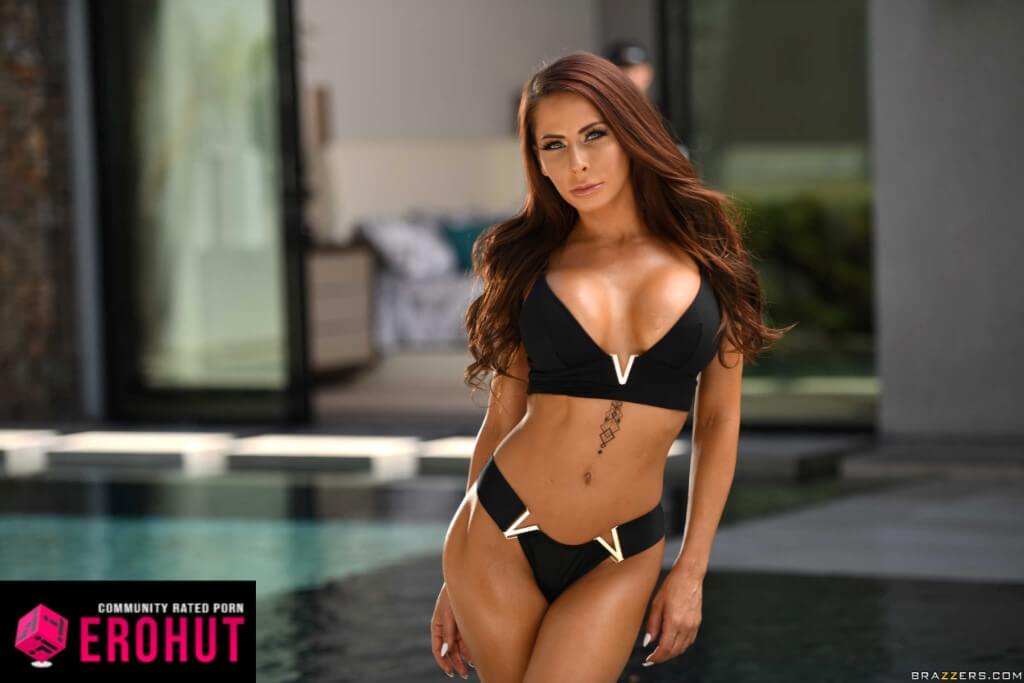 Gorgeous German pornstar Madison Ivy is, as you can see, fit, flexible, and incredibly fuckable. This tanned femme fatale has starred in dozens of Brazzers network scenes. One can't become one of the best-rated Brazzers pornstars without group, anal and bisexual action.
If we were to recommend one scene, it would be "Ivy's Anal Addiction", her first anal scene. Okay, and those that want more, check "Naughty Nuru" and "Sexual Performance Review". The first scene is a masterclass for oiled-up massage sex and footjobs. The other one depicts a busty boss gone wild after office hours.