When you mention Germany, most people think of cars and beer. However, this European paradise also has a big porn industry and lots of gorgeous girls. Most of them will fuck in front of the camera, one doesn't all them pornstars for nothing. At least we hope so.
So, we only saw fit to mention the ones we think are the hottest. Thus, the idea of the sexiest German pornstars came into being. Read on and check out our favorites.
#21 Deauxma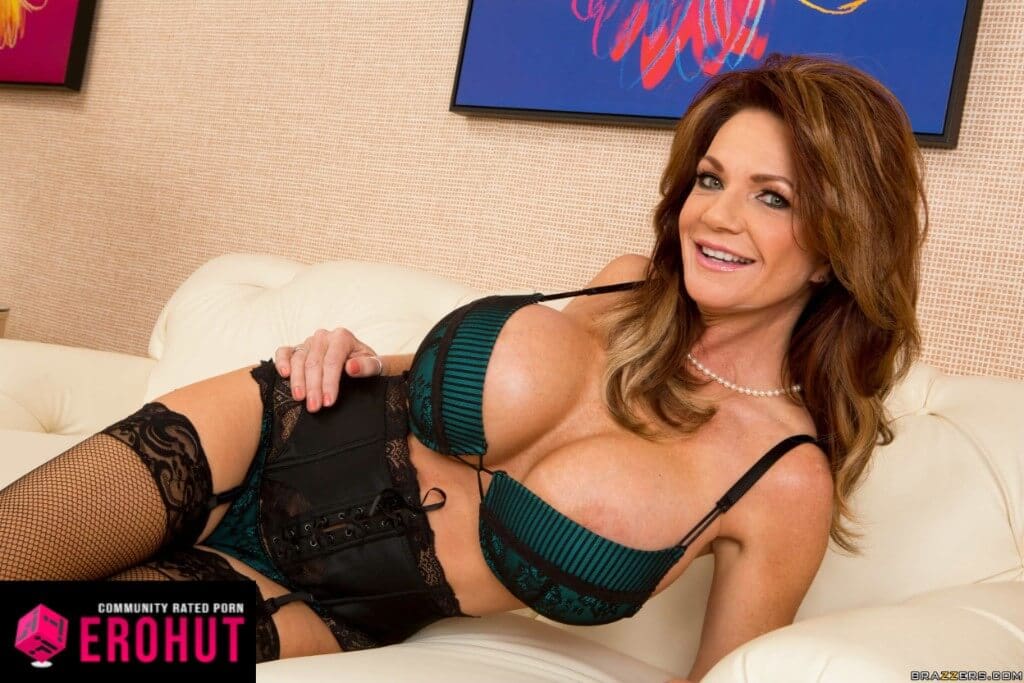 She might be older than World War 1, but people love her. First and foremost, we want to pay respects to a living legend and German-born pornstar Deauxma
She's perfect for lovers of mature women with huge fake tits. People unfamiliar with her can watch her perform in interracial, cuckold, and strap-on scenes on various websites.
#20 Shyla Stylez
The importer of deepthroat in Germany aka the one who made it "popular", Shyla Stylez took no time to warm up to the idea of cameras all around her. The sloppy blowjobs, kinky acts of sex, saliva coming out of all nostrils as she chokes on cum, yep, that's the blonde pornstar from Munich or wherever her current place of living is.
A round ass that is best viewed in the doggystyle position, solid boobs that are perfect for tittyfuck, anal experiences, like… How can a pornstar be so divine, perfect yet so filthy? We don't know either but maybe another round of cumshots will reveal all the world secrets.
#19 Sandra Star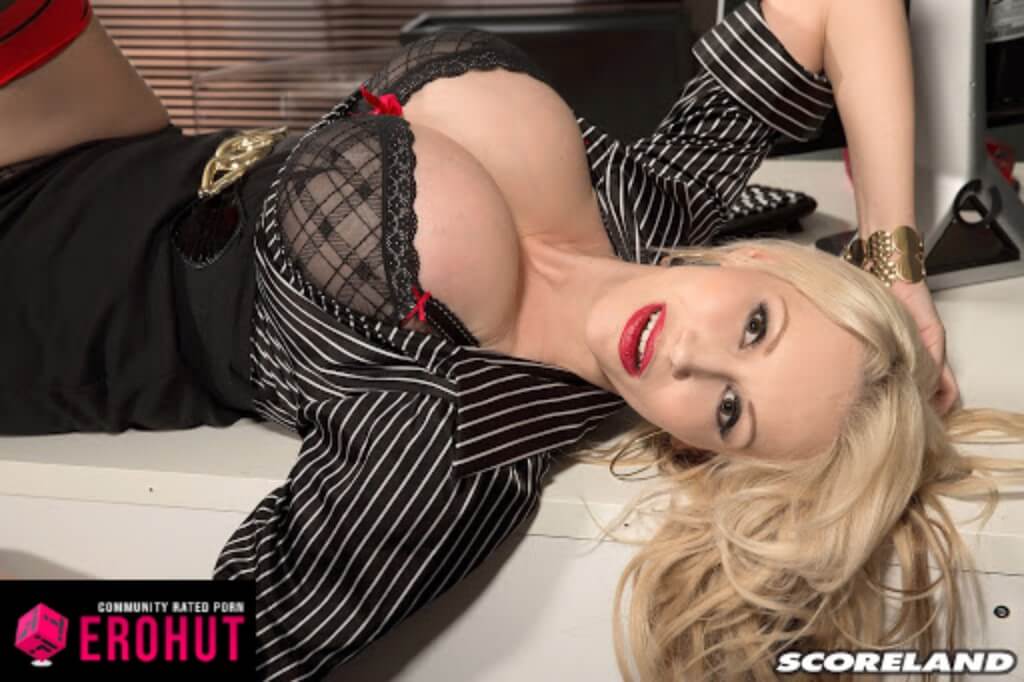 Before you write down dozens of hot 18-year-old pornstars and teen babes named above, here's the godmother of them all. Sandra Star still draws attention and we all know the reason. It's not her intelligence or aging face.
Nope, she could be the ugliest chick in porn and that wouldn't matter for the crowds of horny men. All of which concentrate on her fake face and gigantic tits.
#18 Lilli Vanilli
Almost three years in the porn business and Lilli Vanilli has already made it to the top of hottest German pornstars. Loves to rock that European trash looks as well as blond hair. Still has ways to go, but this slut has already done anal, outdoor sex, and lesbian orgies.
She's a rather beloved pornstar in Germany and that's a direct result of naming early videos in the German language. Decent fuck for sure.
#17 Kitty Core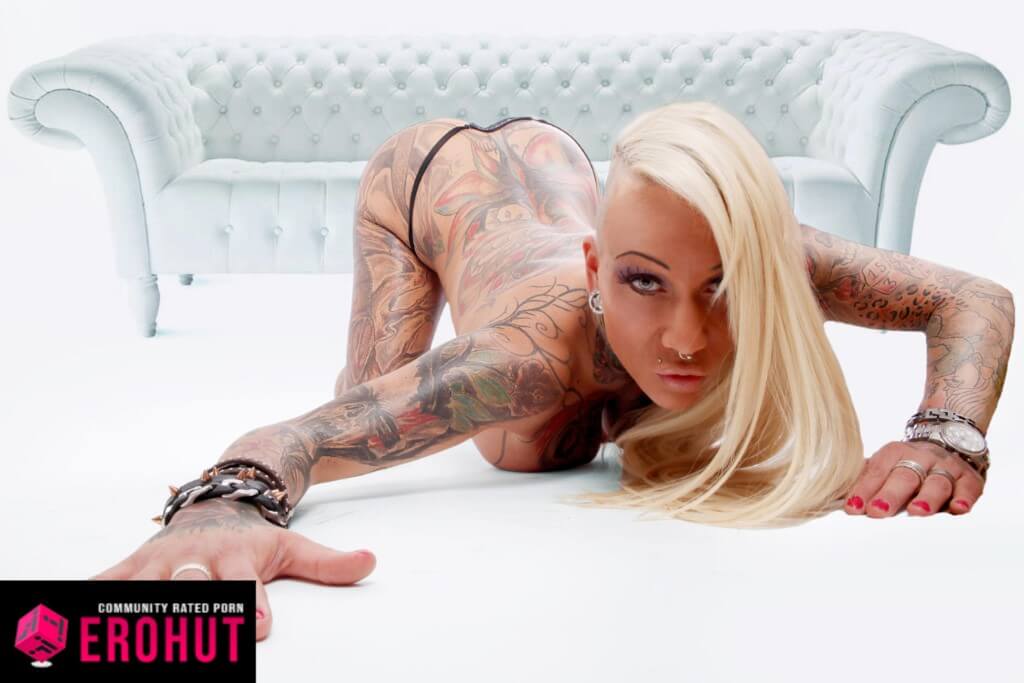 What the fuck are you looking at? This is a freakish-looking German pornstar, Kathleen Walther or Kitty Core. Think of her as the German equivalent of Bonnie Rotten.
She has got tattoos all over her body, big boobs and a filthy sexual appetite. That's a perfect combination to land some hard, kinky sex. Looked much better without that stupid shaved head.
#16 Gabi Gold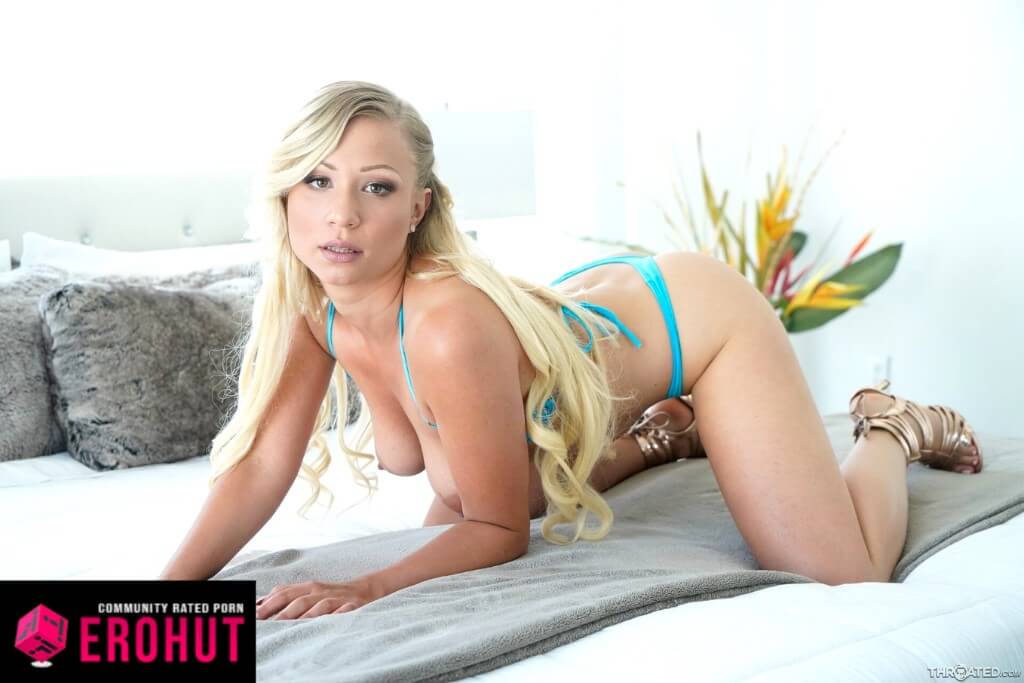 There's no need to overthink the German pornstars or any women for that matter. This chick does anal and that's a win in our book. Is she the most attractive of a bunch? No. Does that change anything when it comes to bedroom games? No!
I'd rather watch someone truly good even if 8 out of 10 rather than a 10/10 starfish. Trust me, these are more common than you think. The tight butthole is looking good from this angle
#15 Texas Patti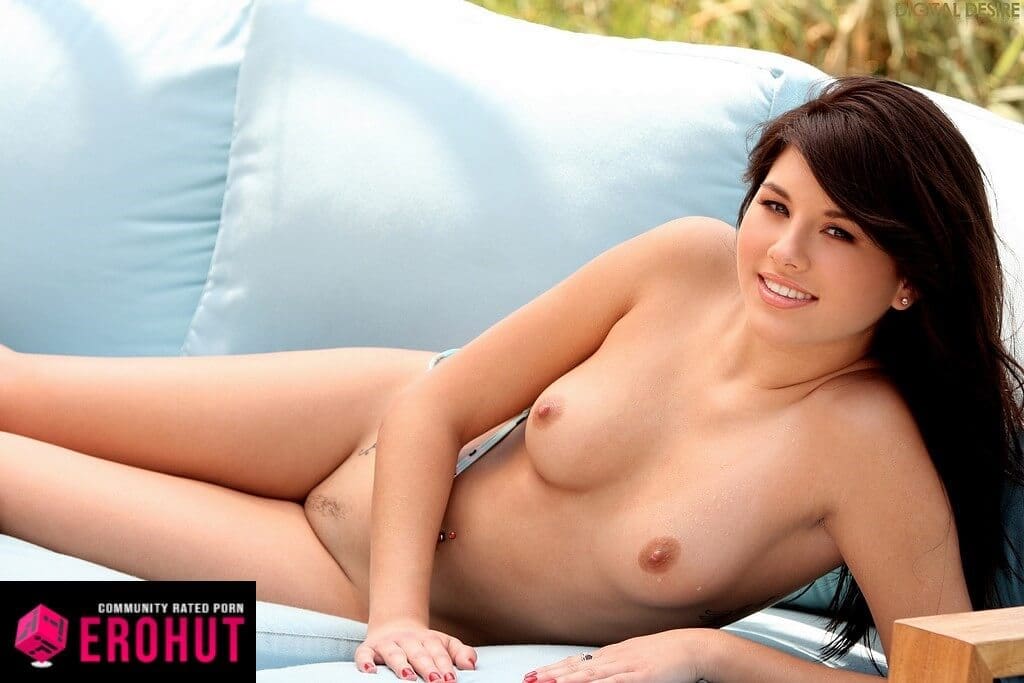 Meditate and chill all you want, still won't last longer than a few minutes. Unless you're thrown into a coma, Texas Patti will make sure to cause an embarrassing, premature ejaculation situation for you. That's all your fault though.
Edgy tits, namaste pose, and some fat rolls on the sides. Nothing that a month of cardio wouldn't fix. She's from Germany and is way hotter than other, amateur MILFs.
#14 Annette Schwarz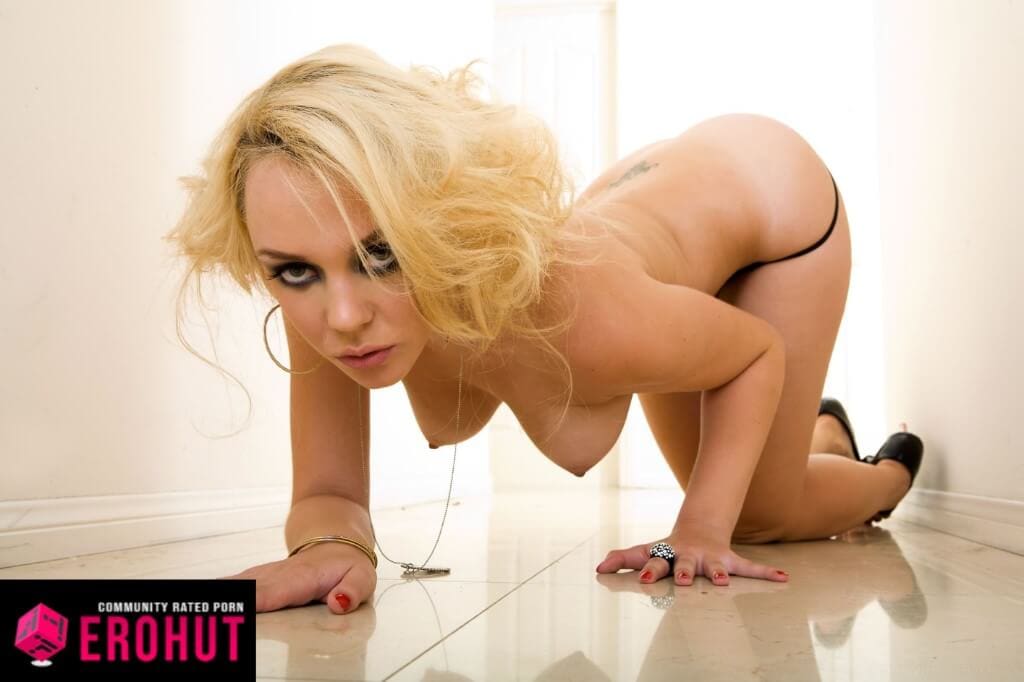 Tall and juicy Annetta or Annette Schwartz is the embodiment of a hot German pornstar blonde. She may be retired, but with 11 years of shooting porn, you can find everything. Before you get your hopes up, Annette is unrelated to Arnold Schwarzenegger, unfortunately.
Oh, and I do mean everything! From double penetration and interracial anal to face fucking and orgies staring this European babe. Watch her fetish and erotica sex videos on MetArt.com.
#13 Katja Kassin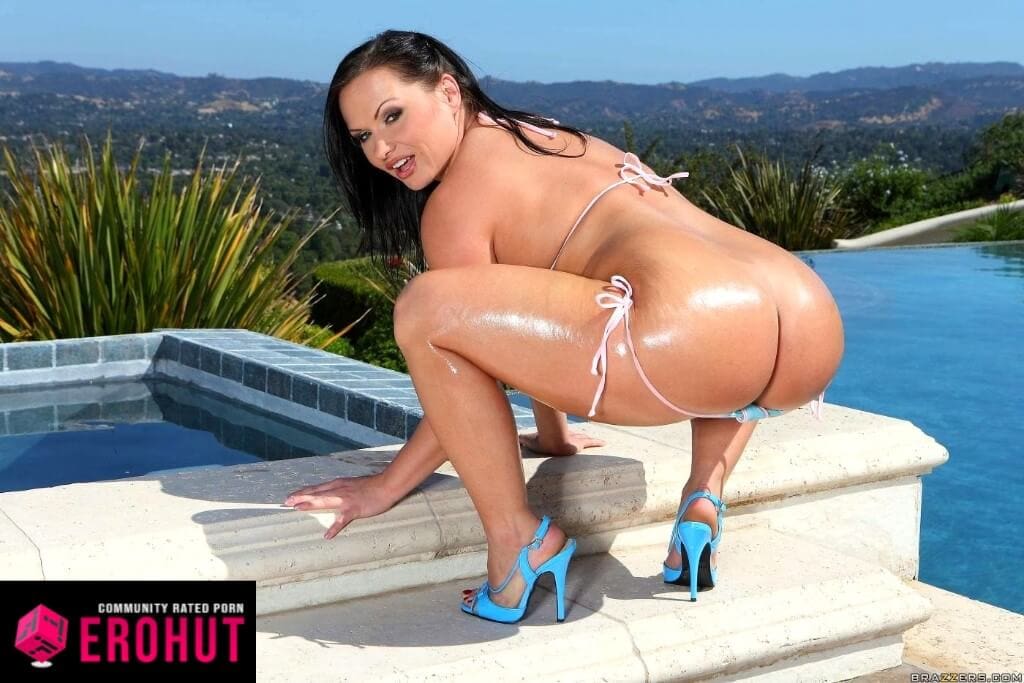 Katcha Kassin is one of the voluptuous German MILF pornstars with close to a thousand scenes under her belt for premium sites such Brazzers.com.
Built to fuck and the owner of a big ass, Katja never says no to sex whether it's anal, a teen threesome, an orgy, or lesbian rimming. Just needs to stop dressing like uneducated trash.
#12 Shy Love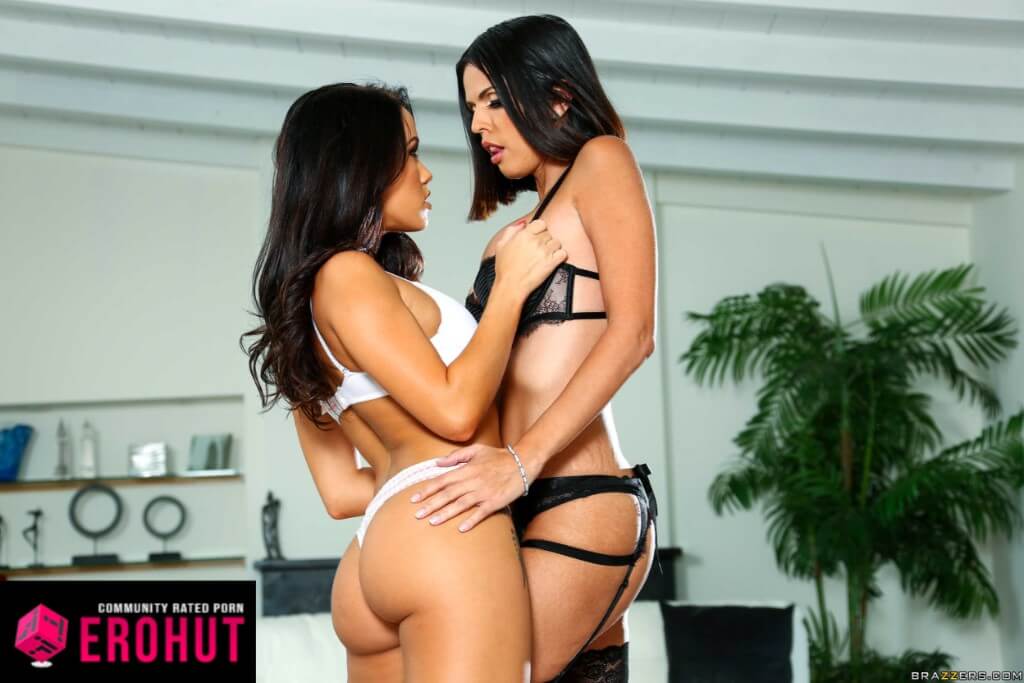 Loud as rock concert sex goes against this German pornstars nickname but does male performers a solid confidence boost. Is she that shy and am I the first guy to make this slut scream loud? In your dreams.
Other than gorgeous babe face and tiny ass, Shy Love has many hot friends, as slutty as herself. Also, just as hot. The best videos starring a favorite of ours are on Brazzers.com.
#11 Lucy Doll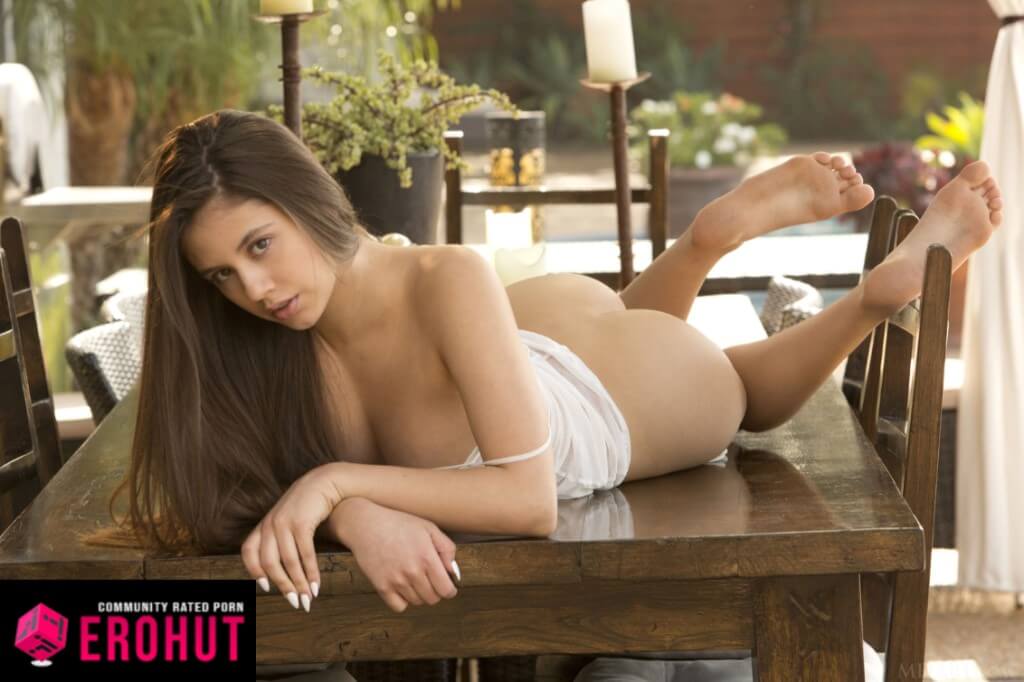 Women in adult business love to be called sluts, cum napkins, and dolls. Lucy was the first among Germans to reserve this last name and stands behind it. Scissoring with another pussy, banging your own (if you're female), or posing for the camera. You name it.
We all know that German cars are expensive to maintain, so when there's a pornstar as luscious looking as Lucy, expect the same. Thankfully, you can lease and cum buckets, simply by finding her on Brazzers.com.
#10 Briana Banks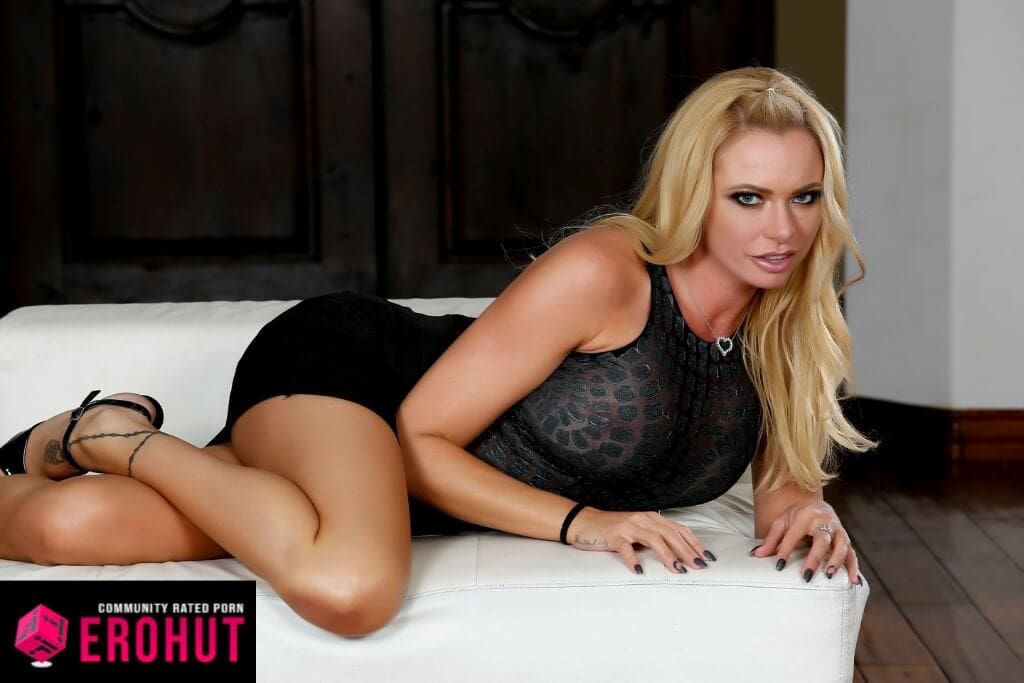 You must have expected to see this name, right? One can't have the hottest German pornstars post without Briana Banks. Allegedly, classified as one of the most famous pornstars from Germany. I can't argue with that logic because it's true!
Her scenes are always full of dirty scenarios and have that fresh smell of German quality. Europeans might not have many famous Hollywood actors, but there sure is plenty of hot whores in the country.
#9 Jolee Love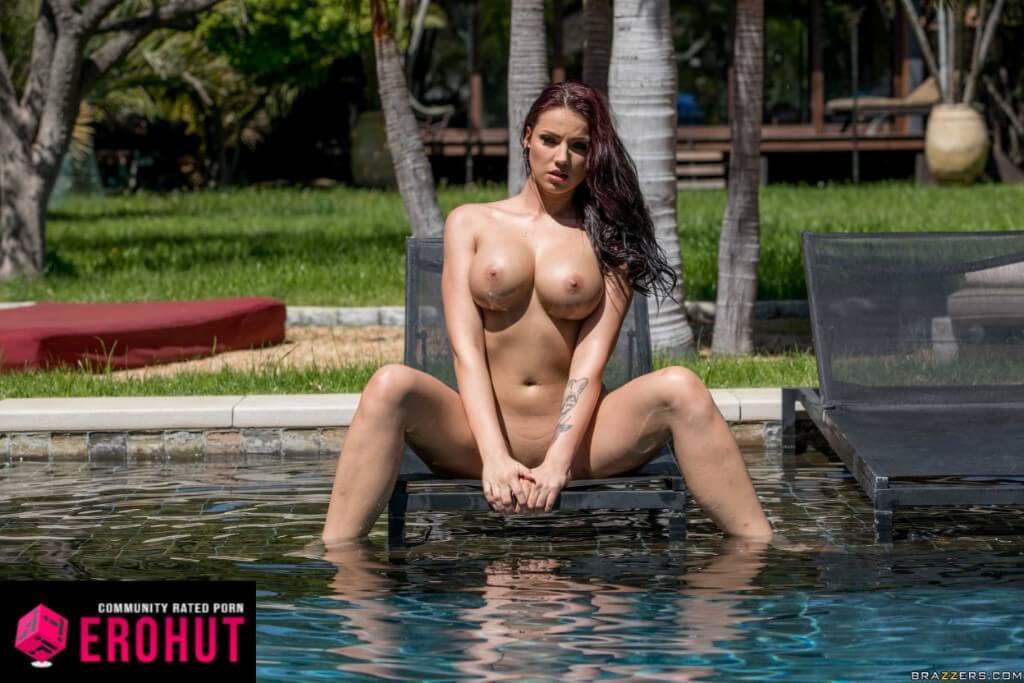 Rising from ashes to the level of some of the highest-rated pornstars from Germany is Jolee Love. Loves to keep the company at the back of the van seat, if you know what I mean. Born in Berlin, with over 20 million views on multiple porn sites, which is insane.
These kinds of views are hard to come by, even for the top-rated rappers or Hollywood stars. Thankfully, there is no censorship with Jolee and you can catch her best angles at Brazzers.com.
#8 Karlie Montana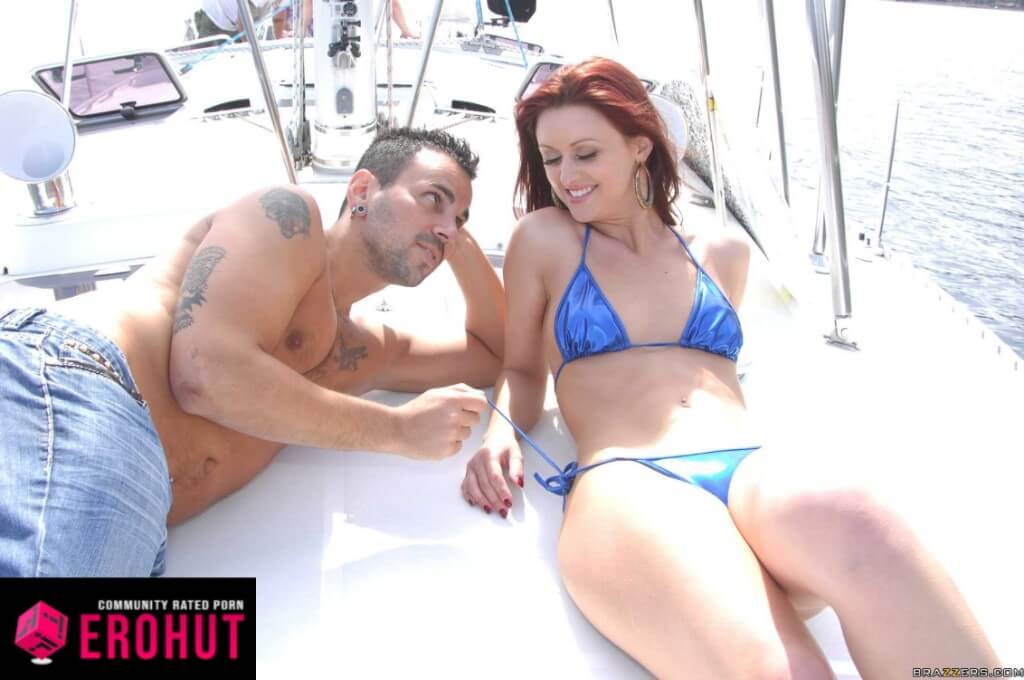 We doubt that Germany had no issues with gingers back in the dark ages, but Karlie Montana is here to make your day much brighter. Always rocks slutty "fuck me" face, has a signature snatch with public hair and small breasts.
Okay, maybe the last point is not an advantage, but she'll be more than happy to compensate that flat chest with something else. Namely, aggressive and crazy as fuck sex. Still looking good!
#7 Nina Elle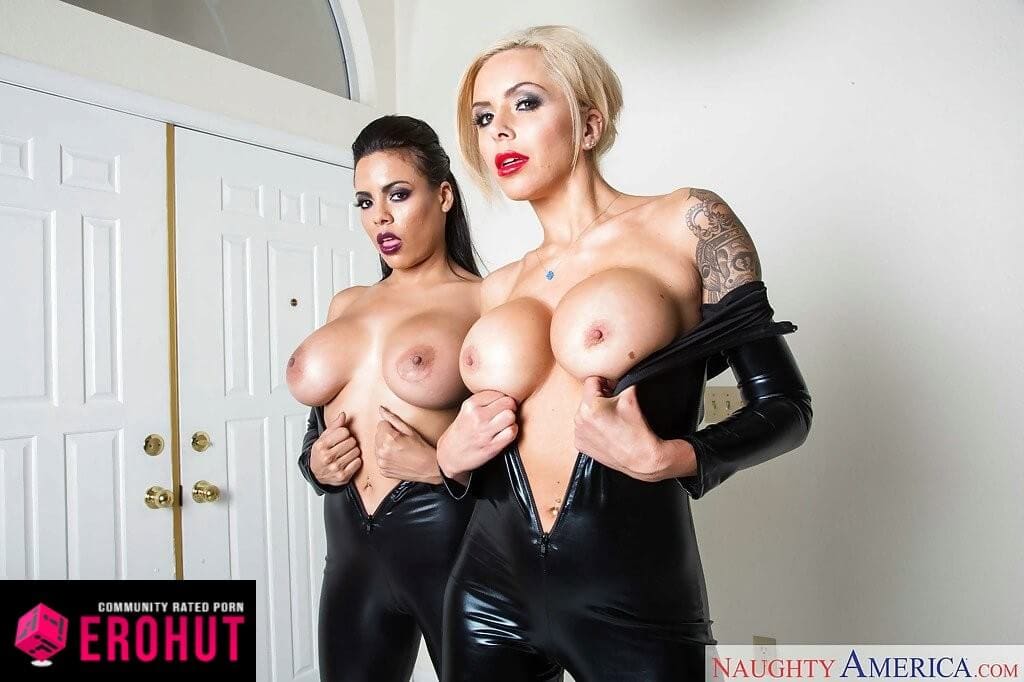 With 34DD tits, German blonde Nina Elle keeps us glued to our screens whenever one of her scenes on Brazzers.com or RealityKings.com starts. Much better than any of the Game of Thrones seasons, that's affirmative.
Despite wrongly created opinion where most people think that she is American, this busty MILF and Brazzers pornstar was born across the pond in Germany.
#6 Lexy Roxx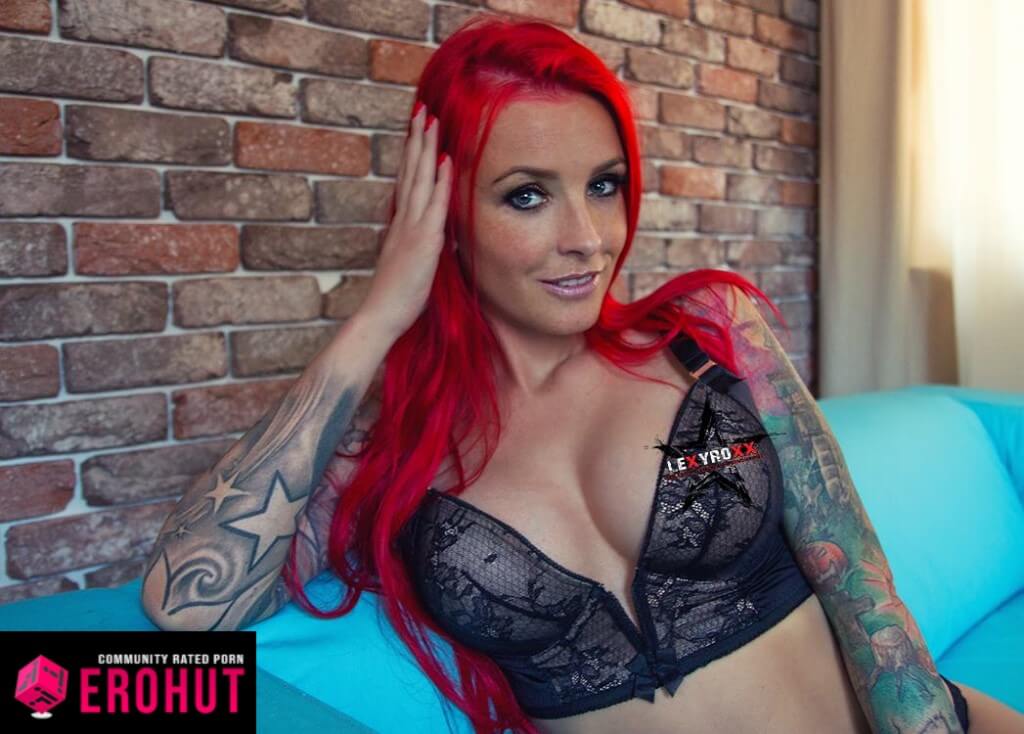 We're not quite sure whether Lexy Roxx has red or pink hair. Nonetheless, everyone at EroHut finds her slim body and ink-covered arms incredibly arousing.
Judging by Lexy's videos, she's quite comfortable getting busy in public, which is always a great turn-on. Not to mention her asshole that regularly gets tested with anal. Look her up on top free porn sites.
#5 Amy Reid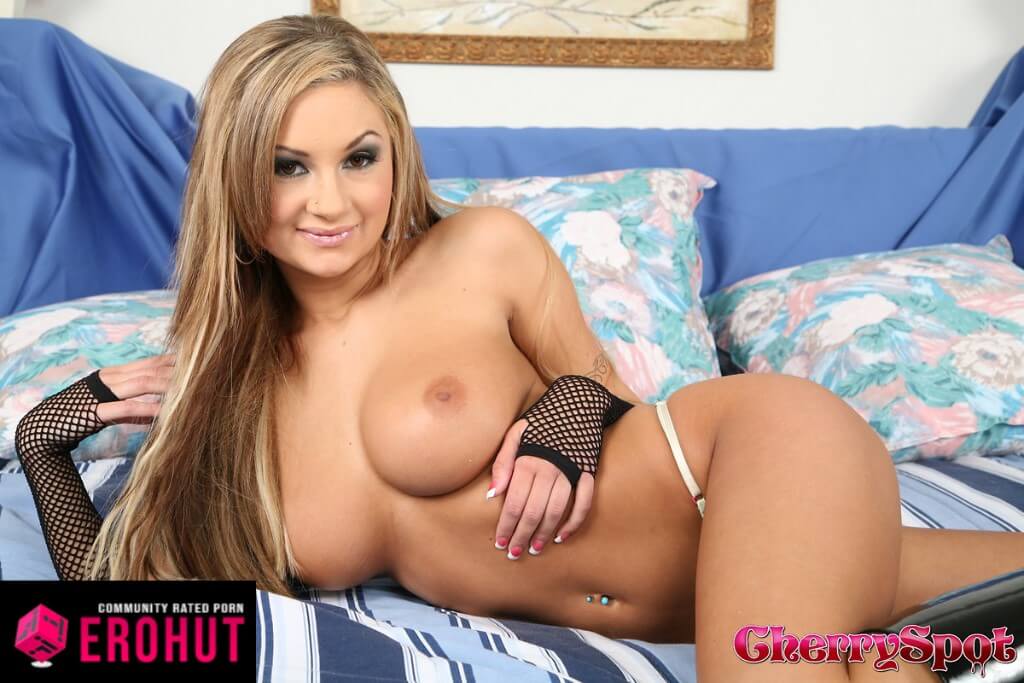 It's hard to see past her 34DD tits, but Amy has much more to offer than her juicy boobs. She's the complete porn package as the owner of long legs, a great ass, and a golden-brown body.
What's more, she's a freak in the sack and star of many jaw-dropping scenes. Get her scenes on Brazzers.com and see why this German pornstar got listed here.
#4 Franziska Facella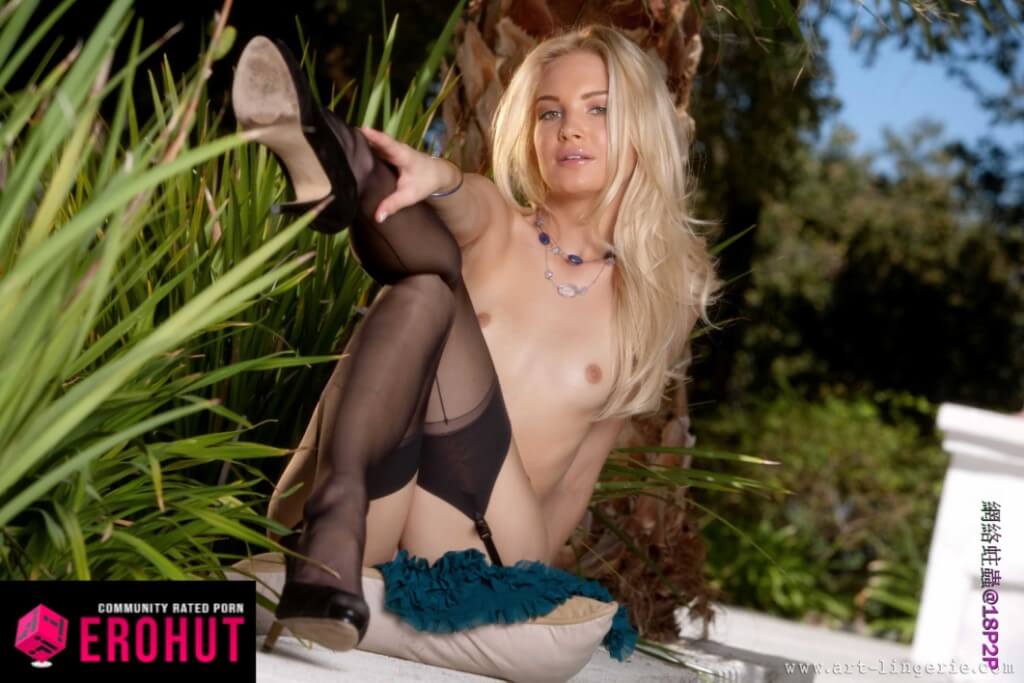 For a more traditional looking of German pornstars, look no further than at Franziska Facella. Just a pure fake blond with tiny boobs and a moist hole between her legs. No need for lube since this performer gets wetter than a tsunami.
Personally. Franziska is one of the sexiest pornstars among all these Germans. Fuck, the country should be proud of all the adult talent.
#3 Madison Ivy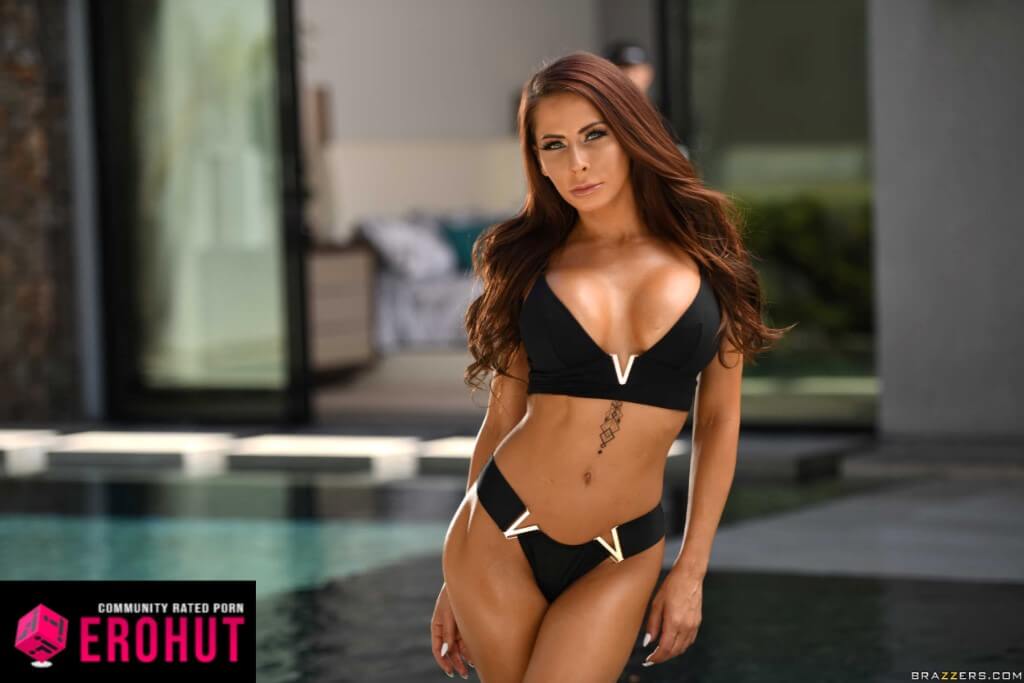 A slutty seductress, a busty goddess, the perfect secretary, a newcomer teen…Madison Ivy has done almost everything and continues to star in some of the best porn available made for Brazzers.com. That's why she's our number one German pornstar.
Have we overlooked a favorite of yours? Share your thoughts with us in the comments. We would love to know about other beautiful pornstars from Germany.
#2 Shyla Jennings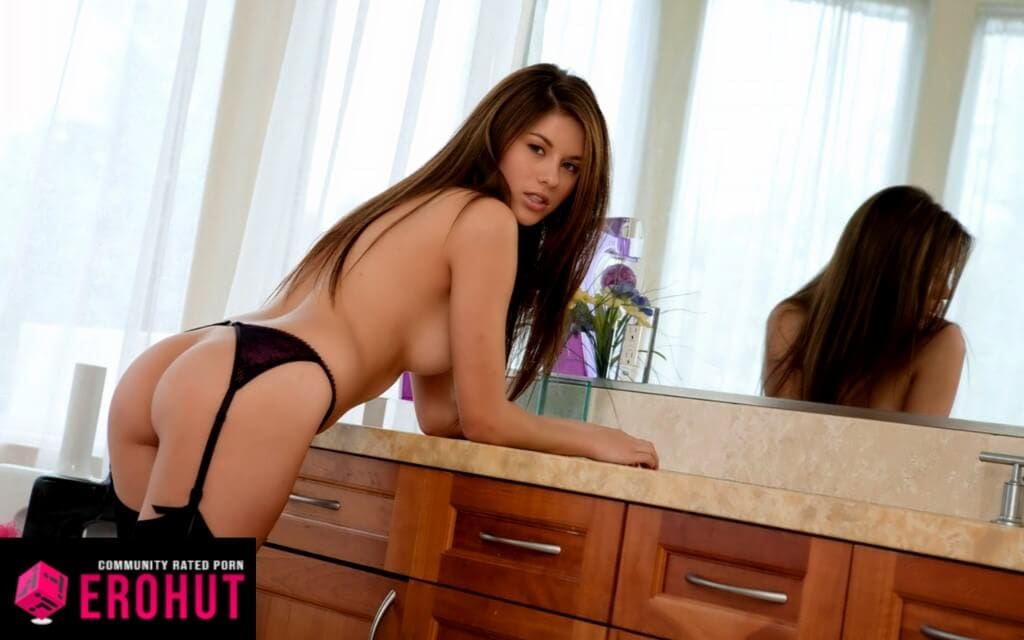 Shyla Jennings is a petite brunette that has made a name for herself starring in solo and hot girl on girl scenes on FTVGirls.com. All with the likes of Dani Daniels, Riley Reid, and Annika Albrite!
If you want to see hot ladies in the throes of passion, Shyla is the girl for you. Born and raised in Germany, which is what you would expect from this top 10.
#1 Anny Aurora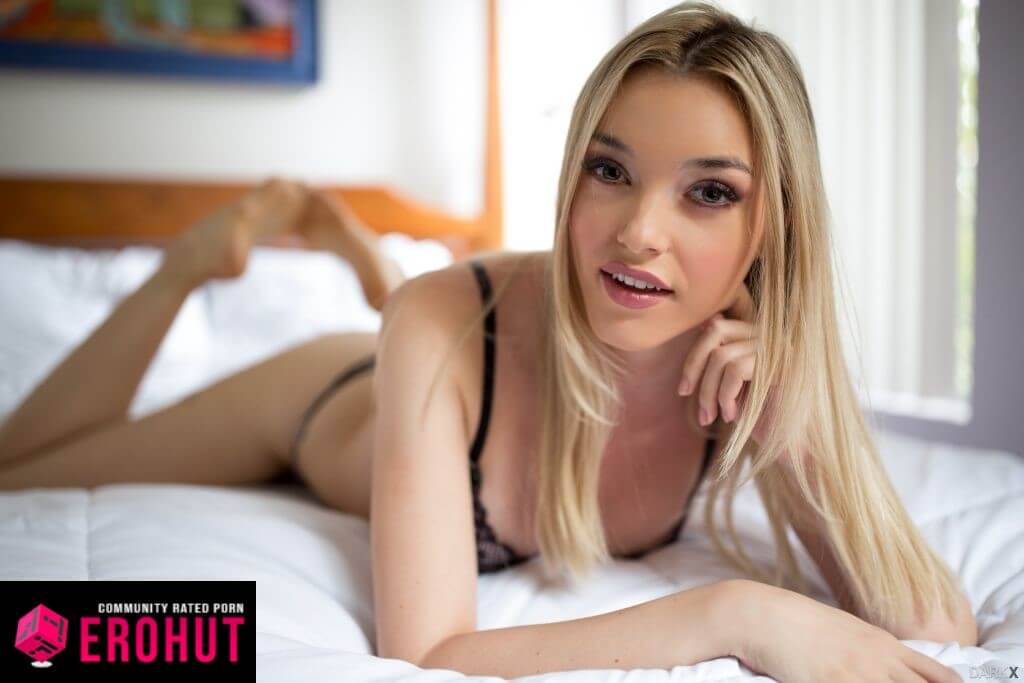 Anny Aurora may not be familiar to everyone, but she's been one of our favorites among German pornstars for years. Why is that, you say?
Well, Anny is an adorable young redhead with perky tits who is as kinky as she is cute. See her shed her clothes and fuck on Brazzers.com and you will soon learn yourself. Such a magnificent little bitch.