For the Victorians, pale skin was a sign of nobility. It meant that women, or men for that matter, didn't have to toil away under the sun to earn a living. Times have changed since then, and now it's just a matter of personal preference. Whether you like golden brown and tanned chicks or are more into girls with snow-white complexions.
As for EroHut, we love seeing milky babes with delicate skin. So, another list is due and this time, let's showcase sexy pale pornstars. We present ten hotties, but if that isn't enough, you're welcome to check out our list of ginger and redhead pornstars where you'll find a few more pale beauties. For now, it's all about the mozzarella-colored babes.
#21 Pale Orchid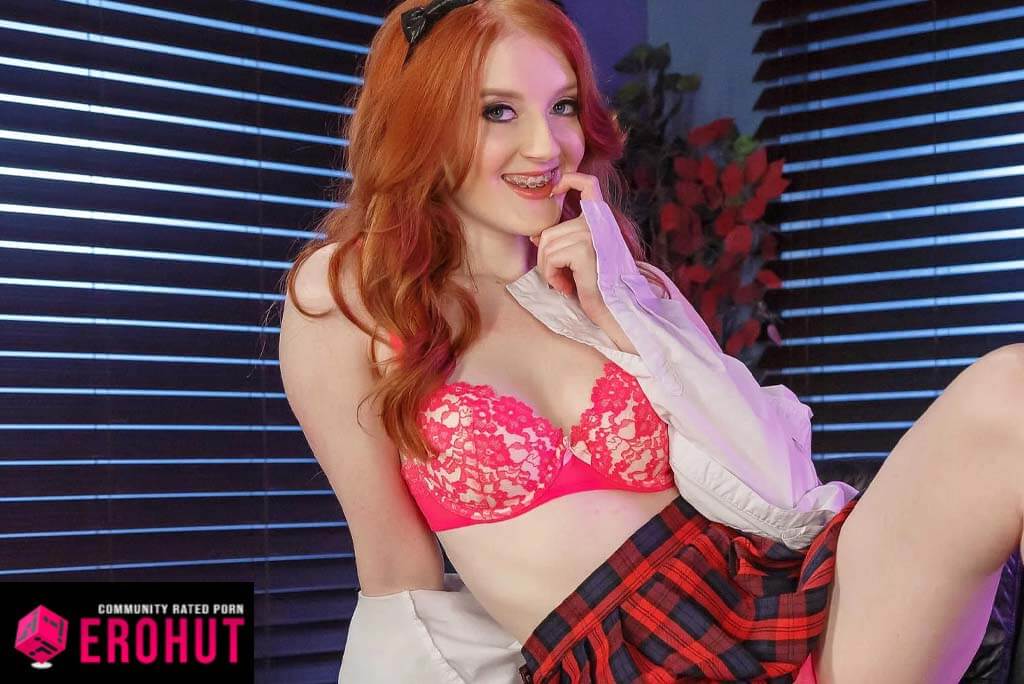 Crystal Orchid is a perfect example of a "she's all that" girl. Without clothes on, her looks are unassuming, rather nerdy even. However, once you get her undressed, it's a different story. Maybe one of the ugliest pornstars, but that's okay.
Currently five foot two and 23 years old. Crystal has juicy budding breasts and most importantly of all, pale and silky white skin. Although in most of her new scenes this geek is a redhead, you can still find a few videos with blonde hair.
#20 Arietta Adams
While my girlfriend is ruining her skin in the tanning salon, I'm jerking off the ass-fucking videos of Arietta Adams, an innocent ginger slut with a peachy ass, a natural bush, and a belly piercing like every other slut in town.
Arietta was born in 2000 and has been mentioned before in our "new" pornstars list. Although to be fair, that was a top 10 for 18- to 20-year-old mega whores. Who's the lucky stuff that gets to deflower Adams on camera? JMac, both holes too.
#19 Joanna Angel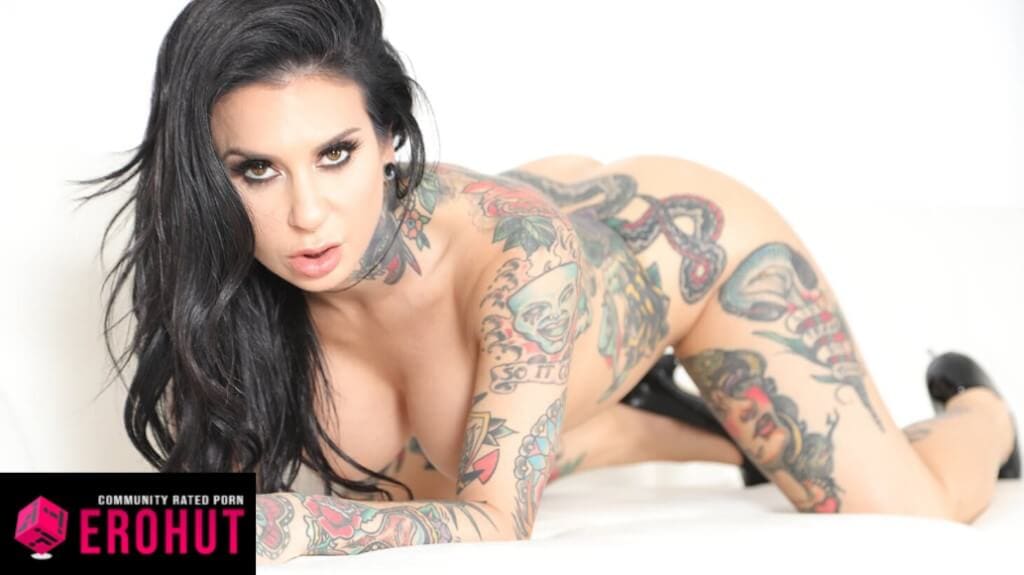 It sucks that this tone of makeup ruined Angel's skin tone but deep beneath Photoshop coloring lies milk-white skin slut. No shirts can handle the size of those plastic tits, a fishing net would be more suitable.
Swollen lips are not a result of too many blowjobs but plastic surgery. Red hair on the other hand… No, wait, that's also fake. Basically, except for Joanna's fingers, everything is fake.
#18 Cherry Sart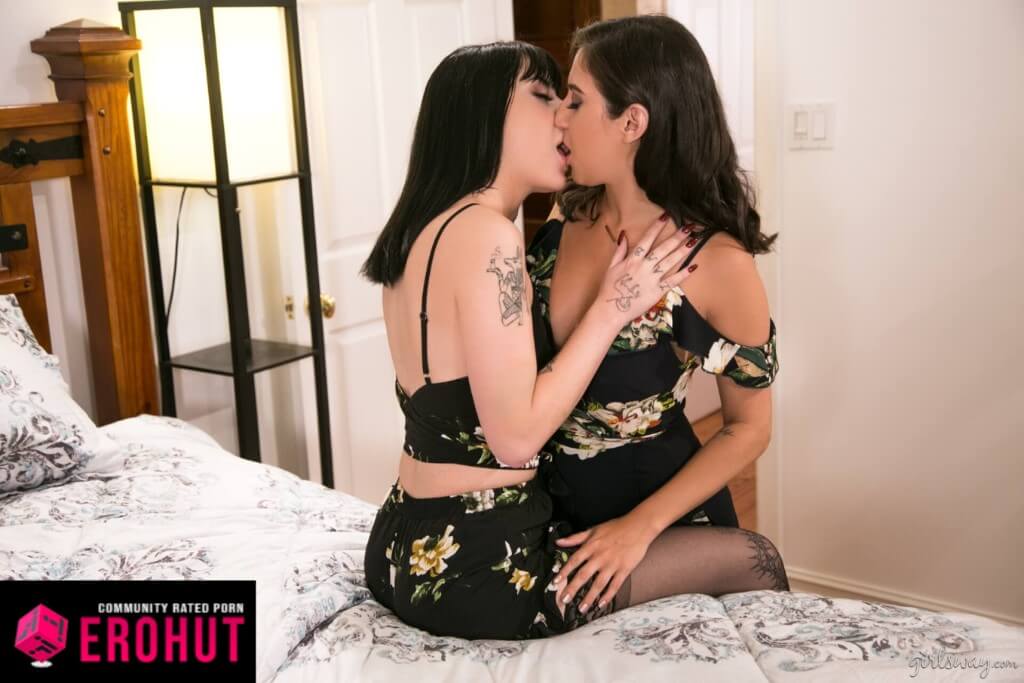 Is your cock tired of banging your filthy bitch of a wife or even worse, old girlfriend? Do you like skinny and pale pornstars with goth looks? If the answer to all those questions is a yes, then you must check Charlotte Sartre or GothCharlotte.
When it comes to pale girls with black hair, she is one of our go-to pornstars. This brunette is freaky with a capital F. Interracial DP, extreme anal punishment, ass rimming, and pissing are just some of the things this little slut likes to do on camera. View her wicked ways with videos with $0 PornHub Premium account.
#17 Ophelia Rain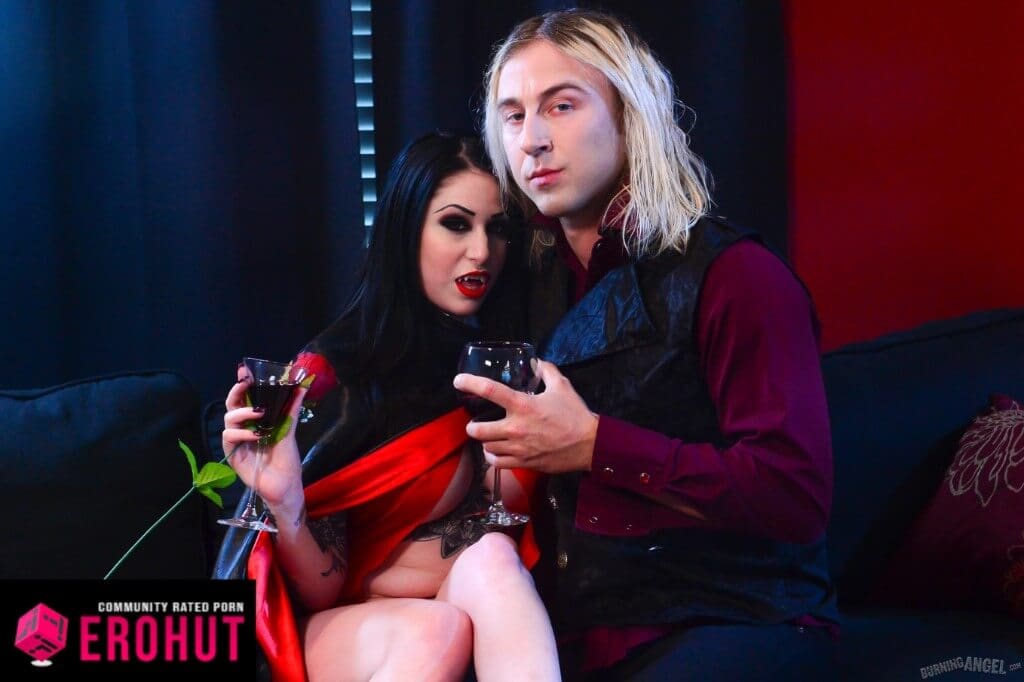 Like the second coming of Christ, Ophelia features two things we are excited about. Multiple demonic tattoos, darker than my soul eyeliner, thin dyed hair and that's it. Maybe she has a decent character too, you'd never know.
No, wait, I believe something is missing! That's right, the tumor-like breasts that can only be described as massive. I cannot believe that Ophelia Rain is not yet a cripple. You know, from the spine and/or back problems. Pale white skin, as light as they come.
#16 Delila Darling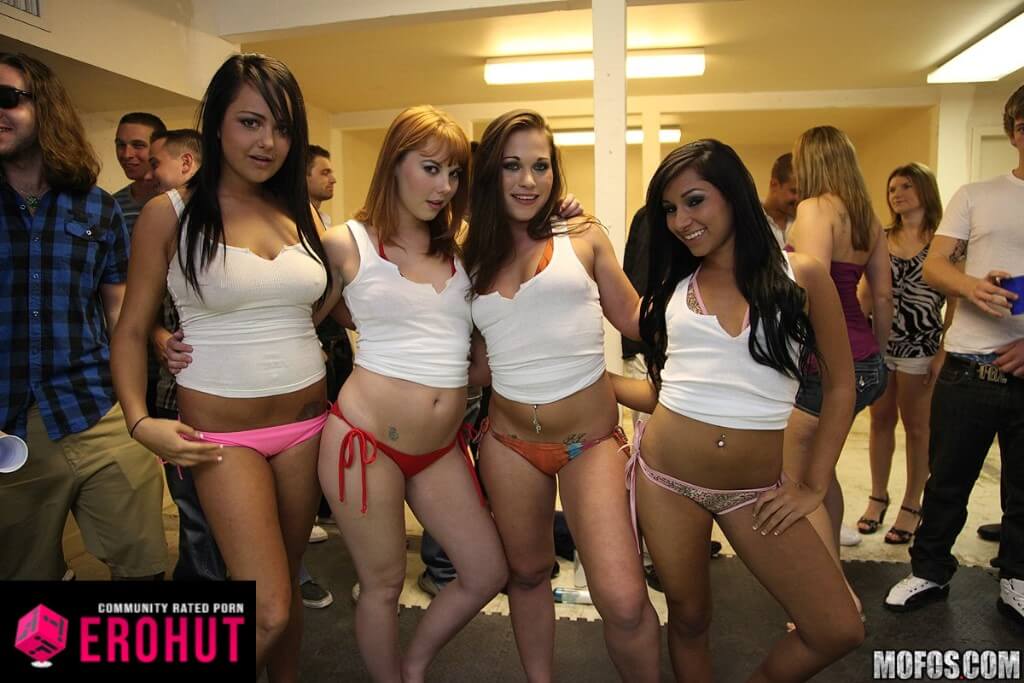 What's happening with redheads and pale white skin? It's like every pornstar whose ginger must also rock light skin tone. Is this a conspiracy? Delila Darling is one of many hoes with nice curves and pussy worth exploring.
If she was a planet, that would be Uranus. We all know how fun that one is! Her videos can be seen all over the globe, but our pick is Mofos.
#15 Charlotte Sartre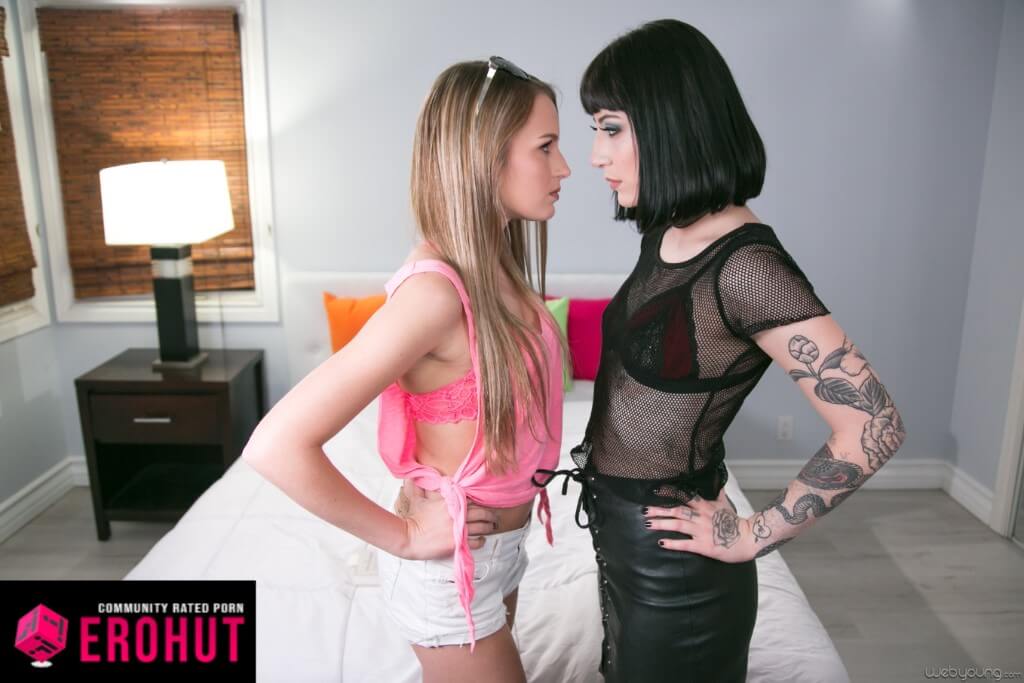 Let's go to the goth territory or emo, whatever you call these pale skin pornstars that have plenty of tattoos, dark lips, and so on. Charlotte Sartre is a 25-year old performer from California with an average height of 5'3".
Identifies herself as a goth and even her social profiles are full of crosses, gothic style, you name it. Sartre loves her cats though and possibly got married recently. No hate, good for her and it's great to see another pornstar couple living a normal life.
#14 Georgie Lyall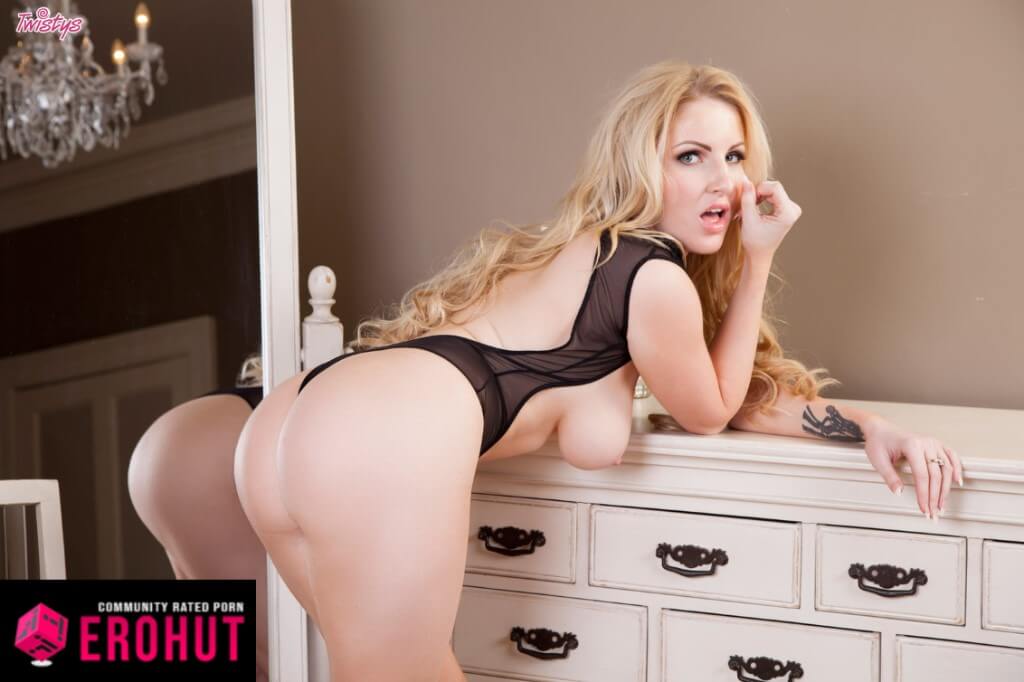 Lyall looks vintage with the side haircut but is youthful and full of sexual energy. Another incredible superstar from Brazzers.com that is not as pale as white paper. Sometimes you'll need to sacrifice your principles and Georgie is worth the price.
White skin on a MILF is somewhat unique, especially when most of them spend weekdays tanning and sipping cocktails. Also, you could always move with her to the basement and spend months fucking.
#13 Katie Monroe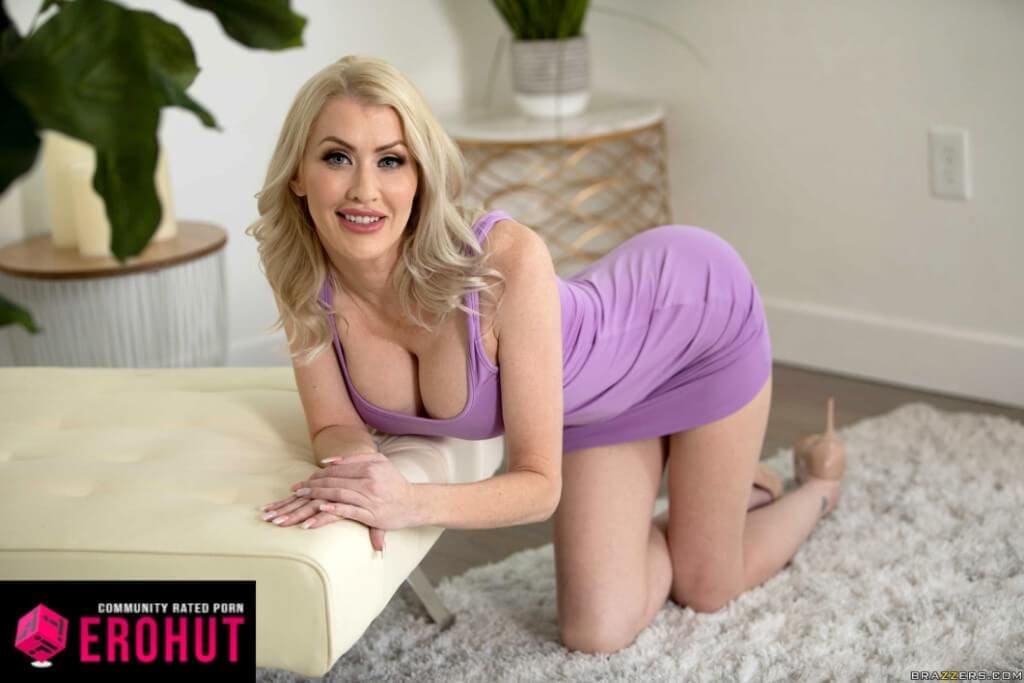 Do you feel manly enough to ride the wild card that is Katie Monroe? Gets constantly stuffed on Brazzers.com among other networks and makes serious cash. Instead of spending it on useless stuff like a stock portfolio, it all goes back in a form of silicone.
Cream white skin that's as pale as of patients in the hospital. Best of all, we would not change a single thing about Katie. Just a blossom babe worth "researching".
#12 Lenina Crowne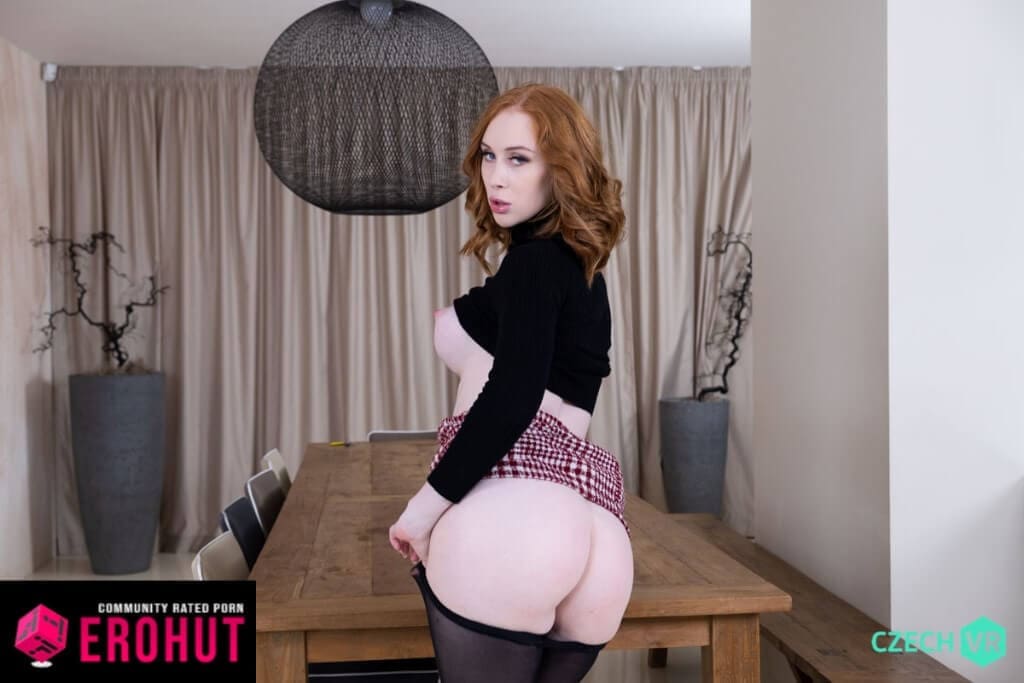 When a pornstar crosses the 20s threshold and enters 30s, it's hard to justify a decent time investment on the viewer's part. Lenina does look great for her age and rocks light skin. Clean in every aspect, from shaved pussy to armpits and mustache. Not sure if that was ever a problem for her though.
What else do we know about Lenina Crowne? She's a new pornstar that has never been featured on EroHut before, pretty exciting too.
#11 Dolly Leigh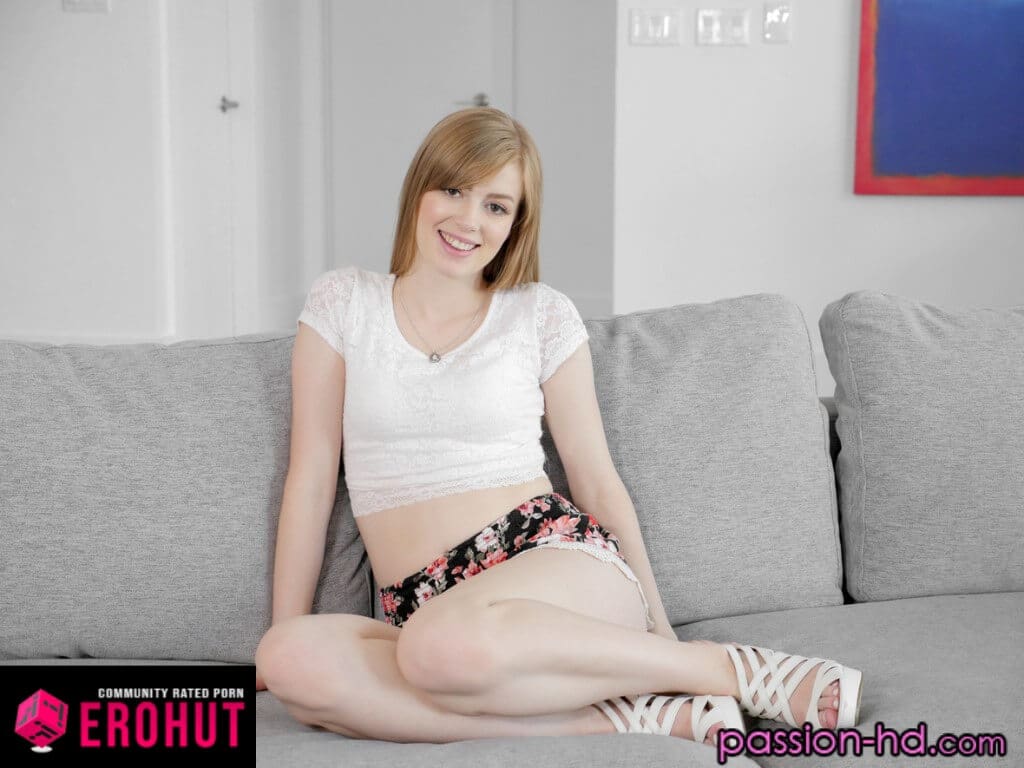 Dolly Leigh or FTV Alana is the perfect pale girl to stir up stepdaughter incest fantasies. All thanks to her cute face, little bush, and young body. She has appeared in VR porn, interracial, and lesbian scenes, but our favorite is her daughter swap and stepdaughter videos.
To watch this pale pornstar in action, the best place is FTVGirls.com.
#10 Mary Moody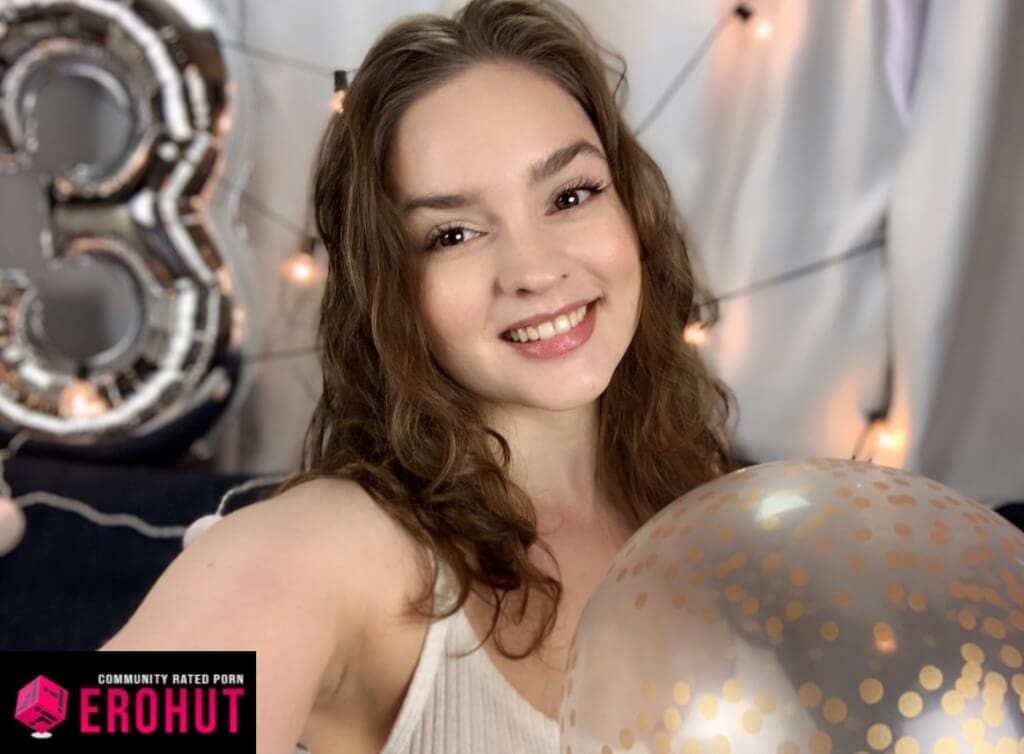 Unknown to some, Mary Moody was a sex cam site star, working with brands like Chaturbate.com. Some say that money is better when working from home, but that was not good enough for this babe. With constantly changing hair color, the pale skinned pornstar has found her true calling.
Instead of playing with dildos, Mary picked a real thing. You can catch her on DigitalPlayground.com, if you dare.
#9 Amber Ivy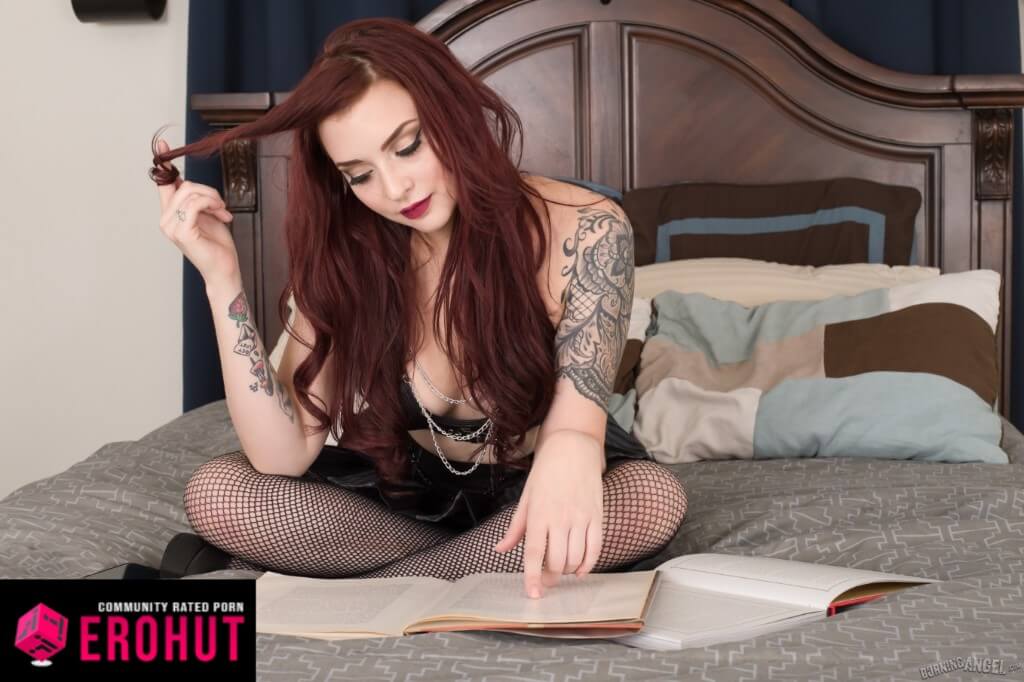 We're so lucky that Amber Ivy, also known as AmberIvyxo, has so many interracial scenes. Mostly because this pale skin pornstar just pops next to black guys. Amber is petite, and her curves are tremendous, thanks to a wide ass and some nice natural tits.
To go with the snow-white skin, Amber rocks a few tattoos that hint at not-so-obvious kinky nature. Can't believe us? There are many gangbang and rough sex scenes outright to prove us right. Enjoy this milky white slut on the DogFartNetwork.com.
Haven't heard about this site? It's the number one interracial porn network.
#8 Krystal Orchid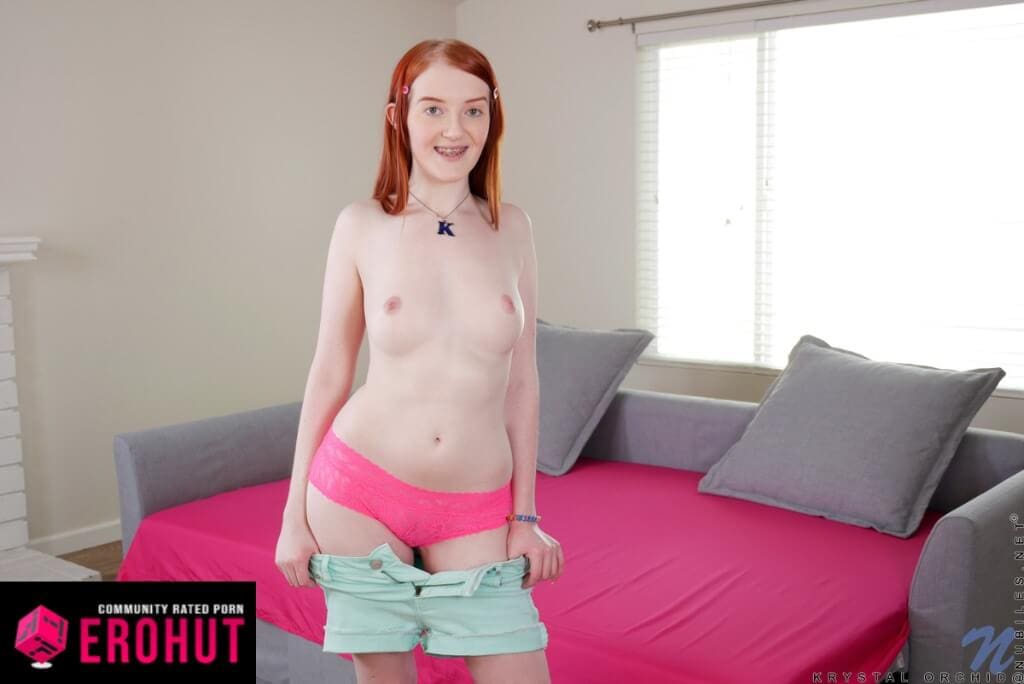 Okay, here's a dilemma for you! We need some of your feedback. Let us know which pale skin pornstar combination is sexier. Is it ginger with white skin or seriously sexy brunette pornstar slut? I'd have to go with black hair, but Krystal doesn't look too bad either. I think, at least in this top 10, she's in the upper class of all listings.
Don't be shy now, express yourself, and shape the future of our lists.
#7 Ella Hughes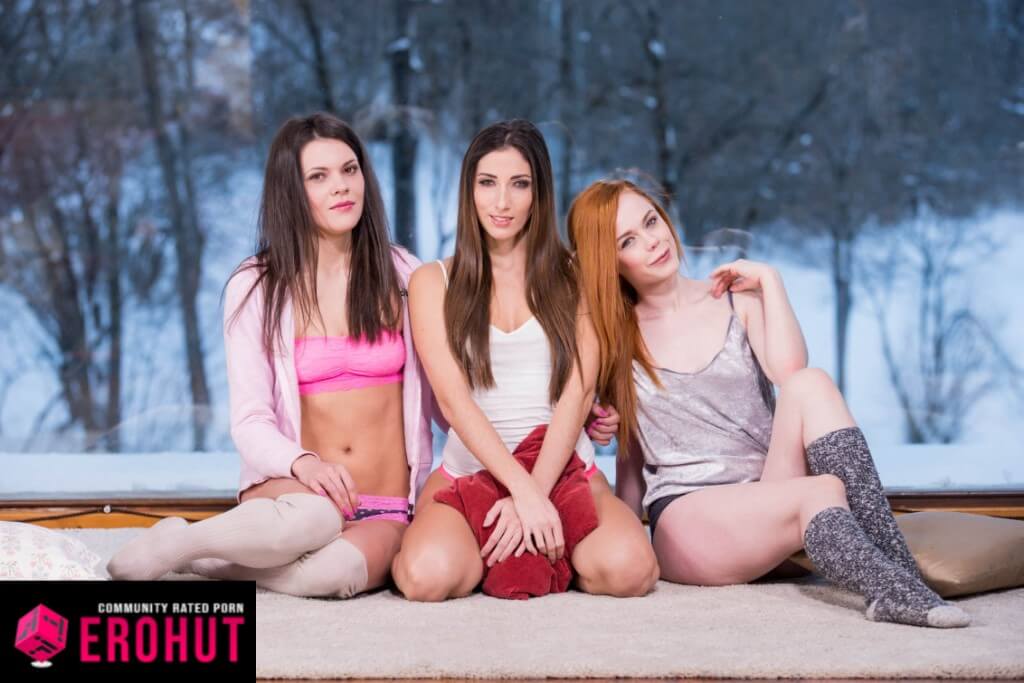 Here's a ginger pornstar that we seemed to have missed while making the initial list of redhead girls. Ella Hughes has many cool tweaks like red hair and pale skin. With five years in the adult industry behind, there's no shortage of videos to watch.
Did schoolgirl porn, fucked hitchhiker, lesbian oral, shot rough doctor sex video and more. Big cocks are an obvious addition inside Ella's impressive resume. To explore this little redhead, head over to $0 PornHub Premium.
#6 Stacie Jaxxx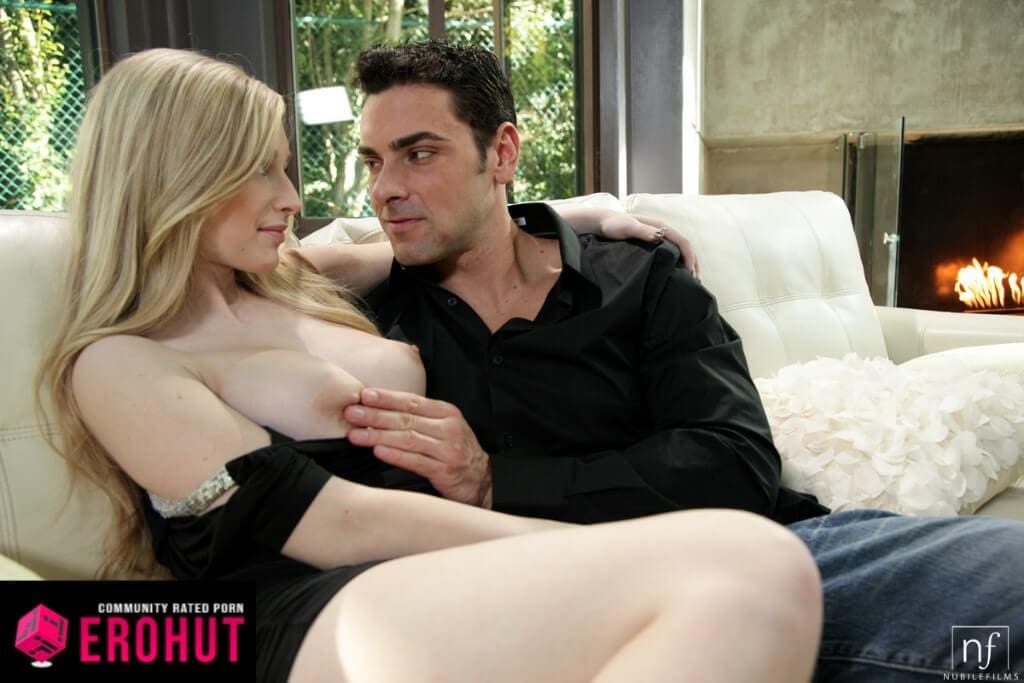 Have you ever seen a pornstar so hot you thought: I'd marry this girl just based on her looks? Well, that was our case when we've found a pale blonde babe Stacie Jaxx on camera. She has spent a total of 2 years in porn. That was from the time Stacie was 18 and hypnotized us with her puffy nipples and white skin.
Her other aliases include Avril Vagine and Stacey Jaxxx. Hit that shit and watch her videos on Brazzers.com.
#5 Tessa Lane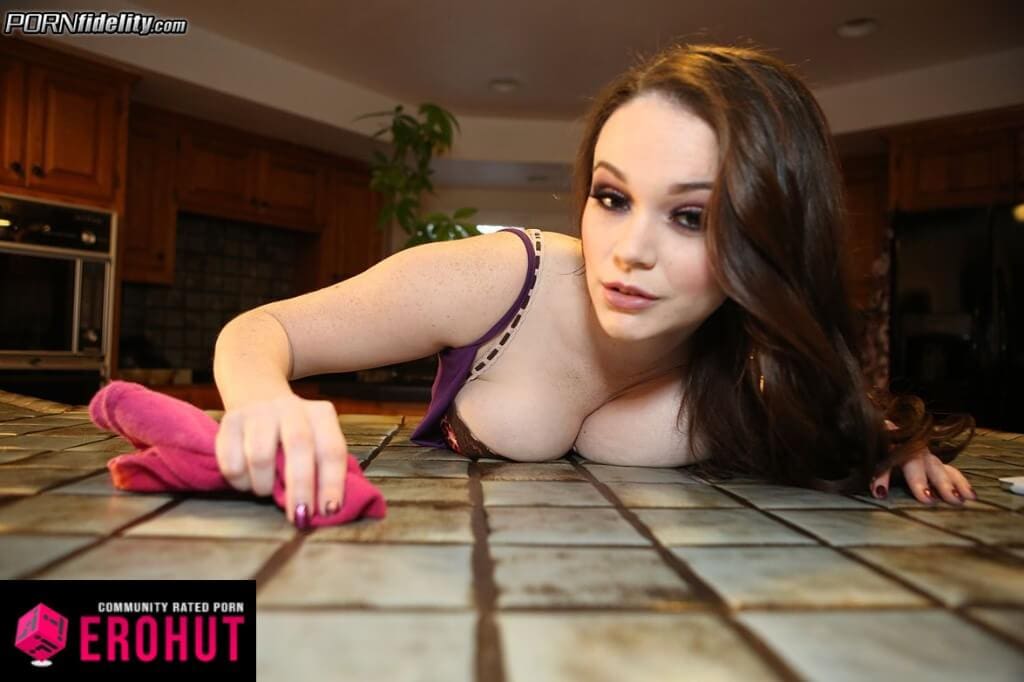 Tessa Lane is as pale as you can get in porn. Still, that isn't the only thing about her that we love. She's five foot eight, has beautiful big natural breasts and keeps a bush above her tight and juicy pussy.
Among our favorite Tessa Lane scenes are the ones where she plays a maid. That was followed by the incredbile role as a slutty teacher. See most of her videos on Brazzers.com.
#4 Aria Alexander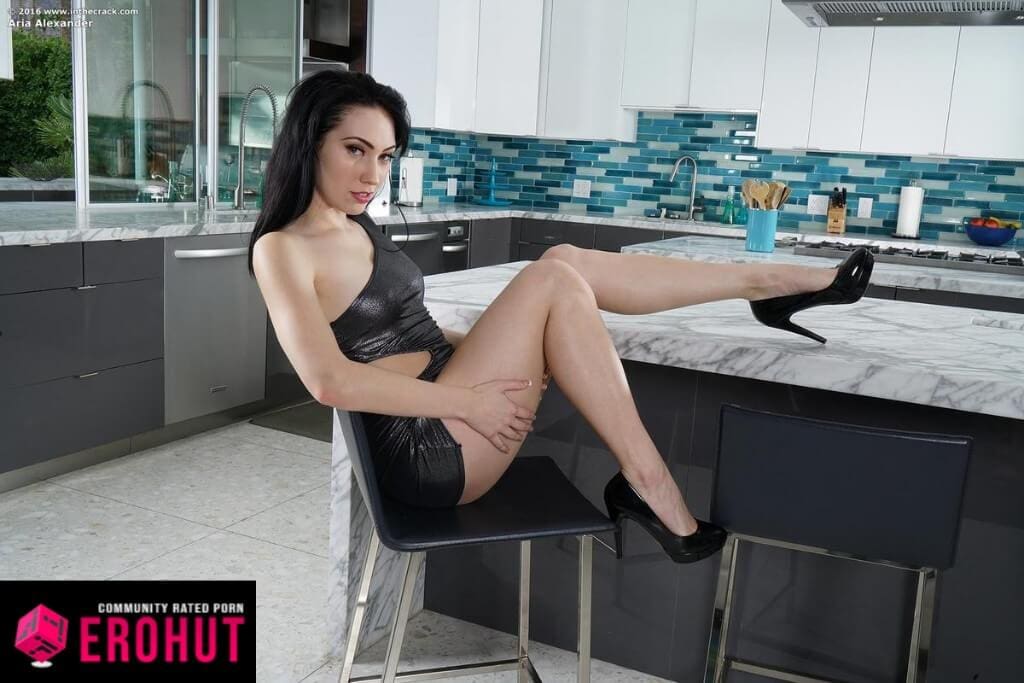 Aria Alexander, who also goes by the name Sasha Nexx, has a body that ticks all the boxes for us. You have little tits, dark hair, and pale skin. Her face is also memorable, especially when she's in the process of sucking balls and slobbering cock.
However, don't underestimate Aria's other skills. She has come a long way since her first appearance back in 2014. What has changed in the 2020s? She has no problem taking on black dicks or getting fucked mercilessly in a BDSM dungeon. Does that sound too good to be true? See for yourself on MetArt.com.
#3 Evelyn Claire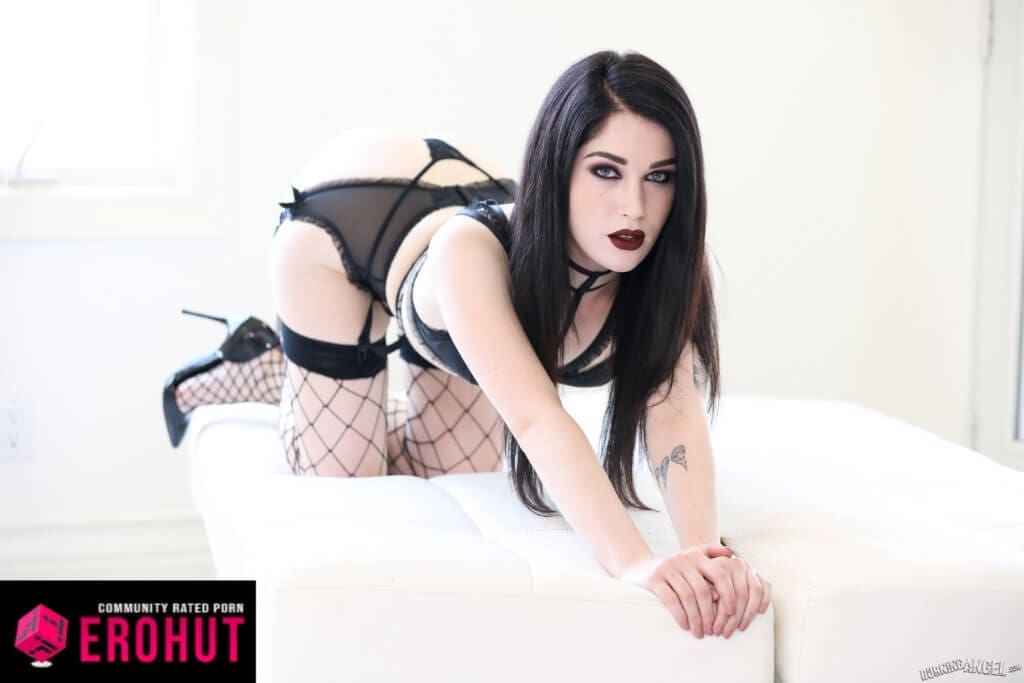 Forget Stoya and find something new, pretty as well as active to jerk off to. Our recent discovery on Brazzers.com was Evelyn Claire, one of the hottest pale skin pornstars. Who here thinks that 20 months from now, her time and fame will finally come?
Keep an eye on Evelyn or watch her performance right now. Don't even care about the rest of these sluts, just have found my new crush.
#2 Lily Rader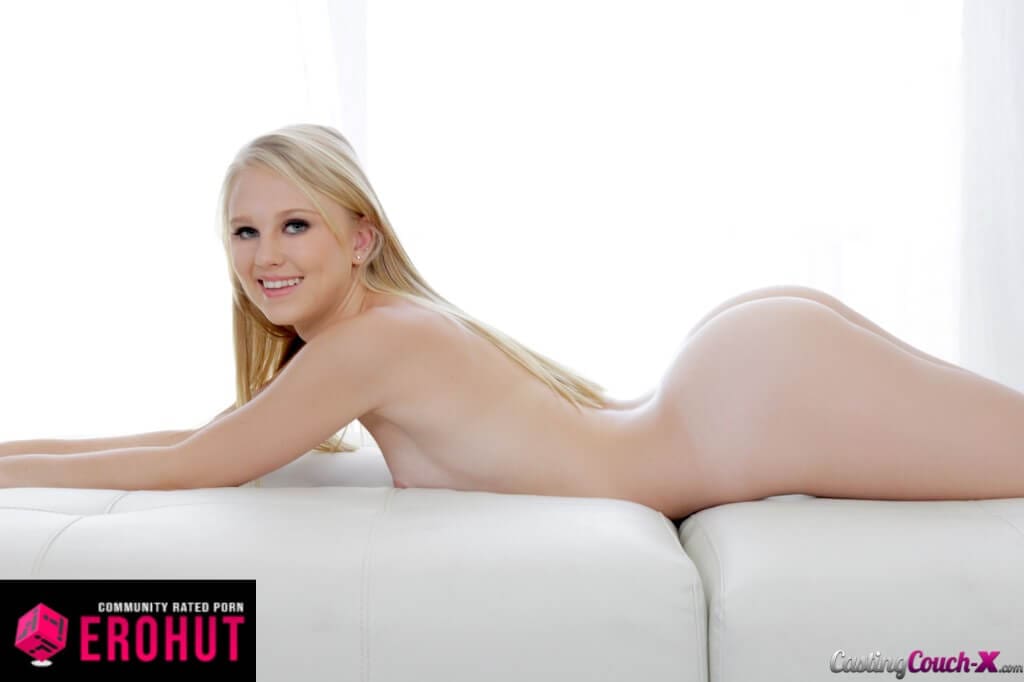 Although Lily Rader is 21, we wouldn't give her more than 18. Although that's just because we want to fuck her so badly. This blue-eyed blonde with pale skin looks like jailbait but is fully legal and stars in some nasty scenes.
As you can see, Lily has no trouble taking care of big black cocks. Better yet, even after all the abuse that she has put her body through, she still looks tight, young, and innocent. RealityKings.com have almost a dozen of her videos worth streaming.
#1 Stoya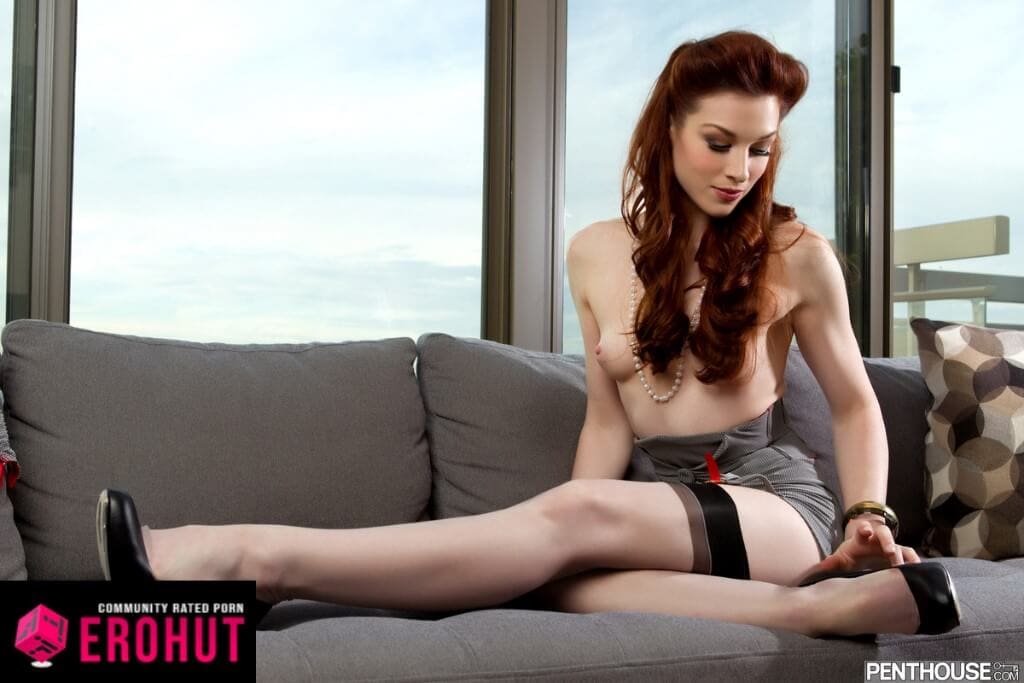 Beautiful brunette Stoya should be your first stop when looking for pale white pornstars. Particularly if you like to see chicks get fucked roughly, choked, and slapped. Of course, she also gets her ass nailed in more than one of her scenes.
Best of all, when Stoya's ass gets smacked, it leaves bright red marks all over. To make sure you don't miss out, note her other aliases. That means Googling for Stoya Doll and Nina Blue to find more videos. Much of her work can be found on DigitalPlayground.com.
Now that you've seen our list, tell us who your favorite pale pornstars are?