It's obvious there's never been as much porn as there is now, and much of it is free. But despite the intense competition, Russian girls have managed to captivate men from all over the world and make a name for themselves. If you need any proof, look at our carefully crafted top 20 below. It has everything.
We're sure you'll see some familiar names or at least faces. You might also discover a new and irresistible babe. So, without further ado, here are the top 20 most popular Russian pornstars.
#21 Naughty Lada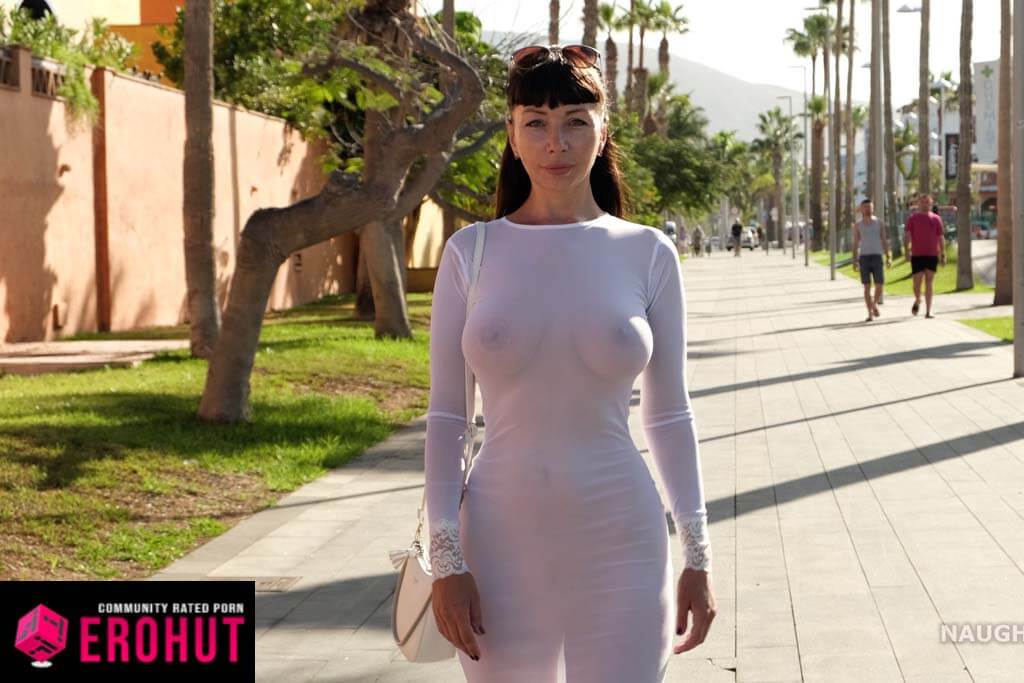 Did you know that Lada is an old Russian car? So, even though Naughty Lada is more of an adult model, this ripe babe is very popular among fans of Russian pornstars. We're not quite sure about her age, but she's a MILF!
As an exhibitionist, she loves flaunting her big tits and incredible body on beaches, city streets, trains, and so on. She usually starts in very suggestive outfits and then drops her clothes to go nude in public. Despite the lack of hardcore content, Lada will give you a massive hard-on.
#20 Mandy Dee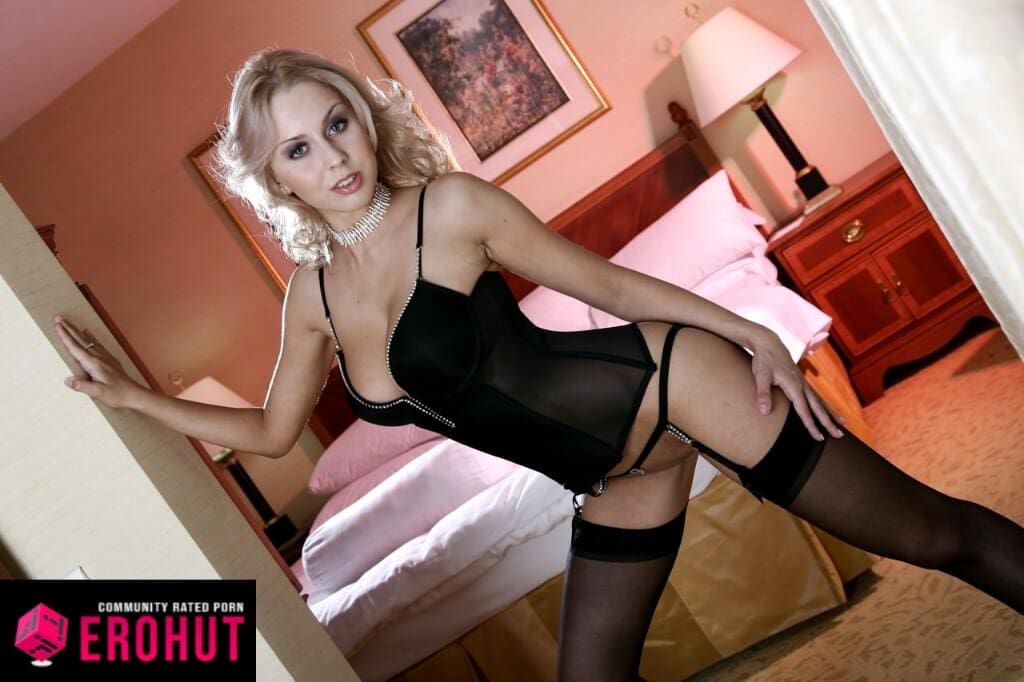 Born in 1988 in Saint Petersburg, Mandy Dee or Tracy Lyons has been shooting porn for over 6 years. Sadly, afterward, she did retire, so fuck everything about that.
Besides her blue eyes and blonde hair, this Russian babe has big 34DD tits and a filthy appetite for sex. Among her boner-inducing scenes, you can find DP and interracial sex, face sitting, anal threesomes, massages, and female domination. Is that enough for you?
#19 Taissia Shanti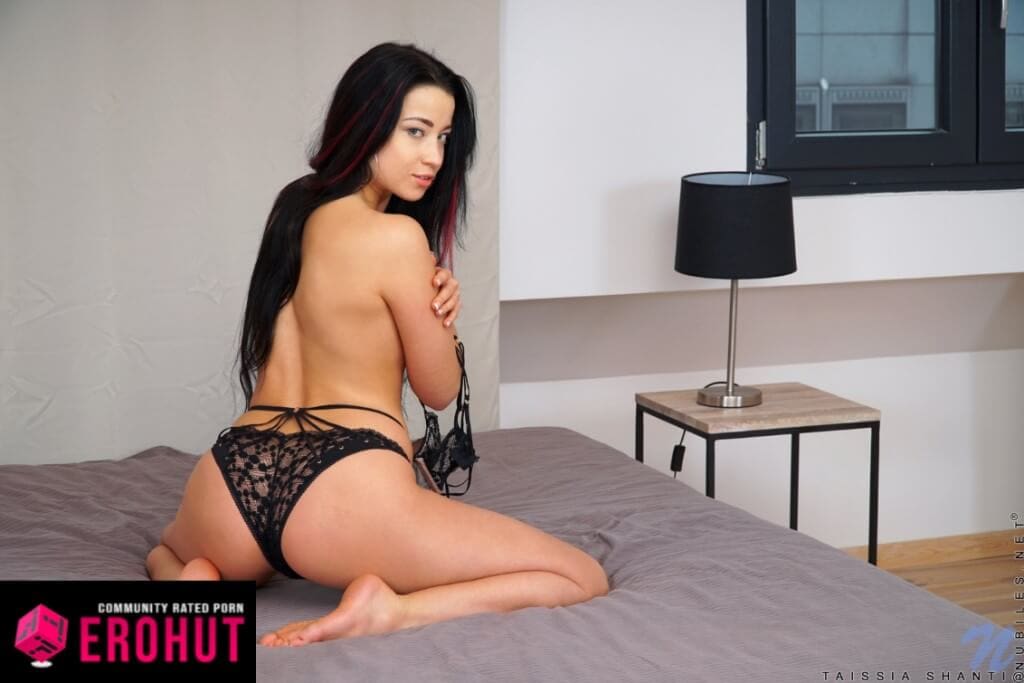 What's next on our list? It's Eva Shanti or Slave Nij. No, wait, her current alias is Taissia Shanti! Petite and cute, she's also an absolute fiend in bed. At 26 years of age, this green-eyed beauty with little tits has been at it for five years now.
What I am saying is that you can see this feisty hottie ass fucked by pretty much everyone and in every location. Including stars like Rocco Siffredi, with hitchhiking, casual scenarios, and whatnot. My favorite scenes of her are with Taissia and her huge dildo collection. There is also a gentler, passionate side somewhere.
#18 Kira Queen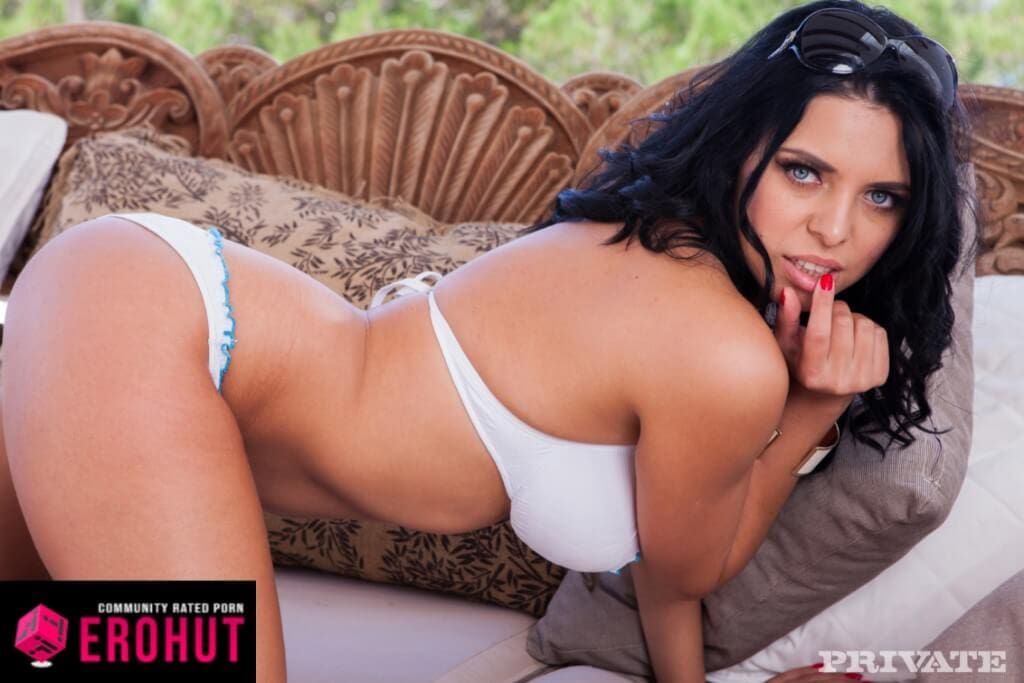 This one brings back a lot of memories. We first saw a blue-eyed brunette goddess hitching a ride in the European countryside and paying for it with pussy. Needless to say, we have been hooked on this luscious slut ever since.
Now 32, Kira Queen (or Elena Rae) has quite the porn catalog! Her portfolio includes public and POV sex, lesbian encounters, anal, facials, and backseat dick downs. While she's been featured on many sites, none perhaps have more of her videos than the DDFNetwork.com.
#17 Anna Polina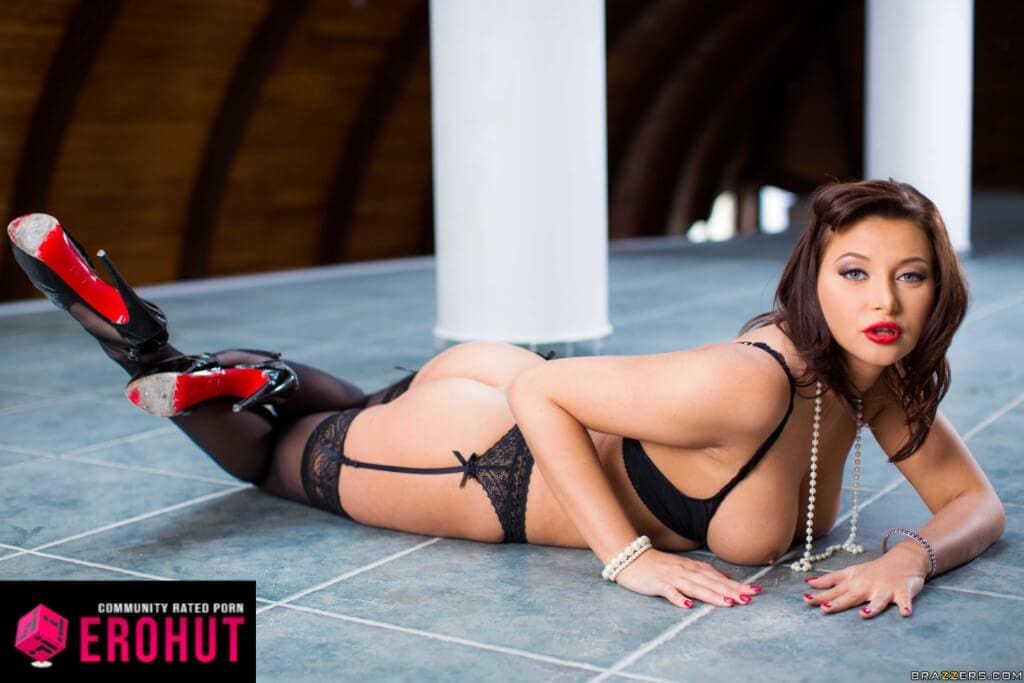 Lea Delmas or Anna Polina is a blue-eyed beauty from Russia. Now, this slut has accumulated more than eight years of experience! Yes, we do mean the adult industry and the numbers are still growing. Her plump, firm tits and usually trimmed pussy drive her co-stars crazy, whether male or lesbian.
You can see this Slavic seductress posing and fucking in classy lingerie, but it's just a warm-up. How about dicks devouring and some double penetration fun? Submissions to lesbian domination among other things are also on the radar.
#16 Briana Bounce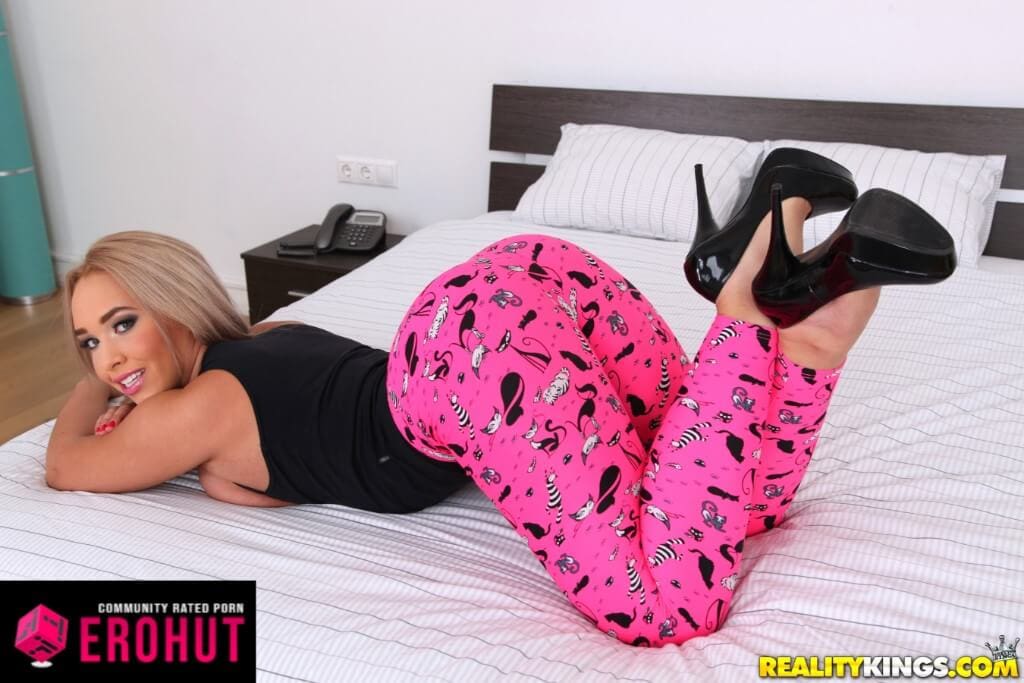 If anyone loves skinny, barely legal Russian pornstars, it's our editors at EroHut. Although sometimes you need a girl with curves to get you going. Variety is the spice of life, just so you know. Thus, we present Briana Bounce, a succulent Moscow blonde born in 1996 with fake big tits, and a marvelous round ass.
Now, if you're a butt man, prepare to see this babe flaunt her booty and bounce on dick in threesomes, interracial anal scenes, and gym sex.
#15 Henessy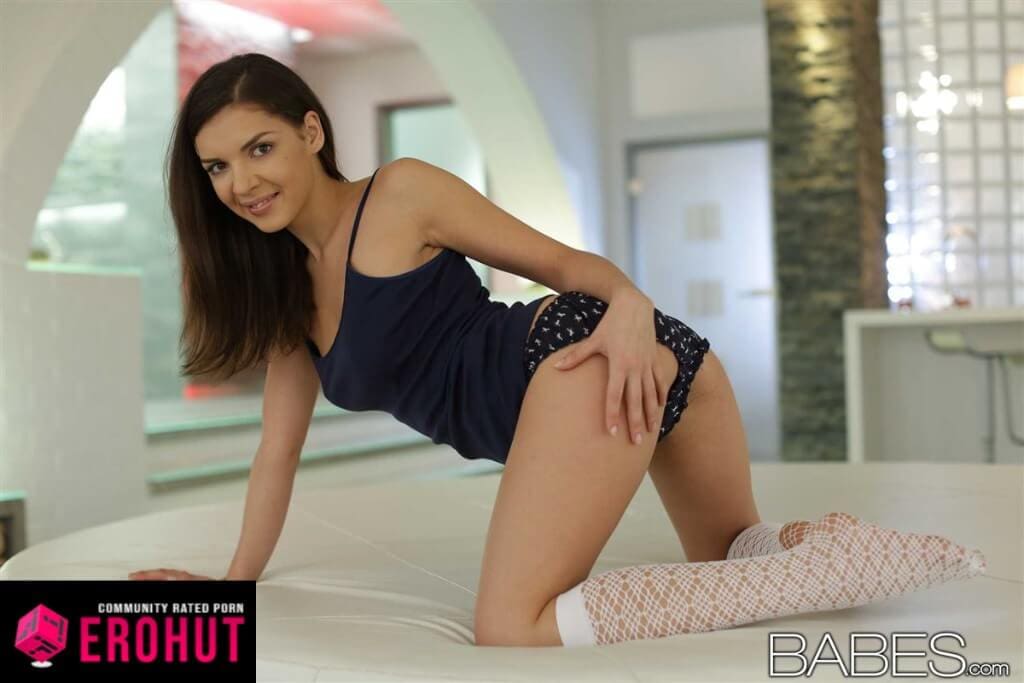 Born in 1989, Henessy, which goes by names like Alina Henessy, Deborah Banks, and Cosette Ibarra is another Russian pornstar. Measuring a mere 5"3, this hottie with girl-next-door looks can make any limp cock rise again. Starting at age 18, she did work with some big porn sites in the last ten years.
Thanks to her petite body and cute face, you can see her in many teen scenes. As one may expect, Henessy is always getting ass fucked, enjoys the deepthroating and occasional lesbian session. Just what's up with that stupid name?
#14 Jia Lissa
How surprising! A redhead pale whore who, according to rumors, has sold her soul to the devil, is from Russia. You don't even have to guess if Jia is up for anal because this hole is open by default. That was my experience with nine out of ten Russian pornstars on the list and if math has taught me anything, it's probabilities.
Stuff your cock with gold and ejaculate all over Jia. Funny enough, she loves watching porn movies too, mostly because of the happy ending. God, living in Eastern Europe must be depressing or was depressing back in the 90s.
#13 Gina Gerson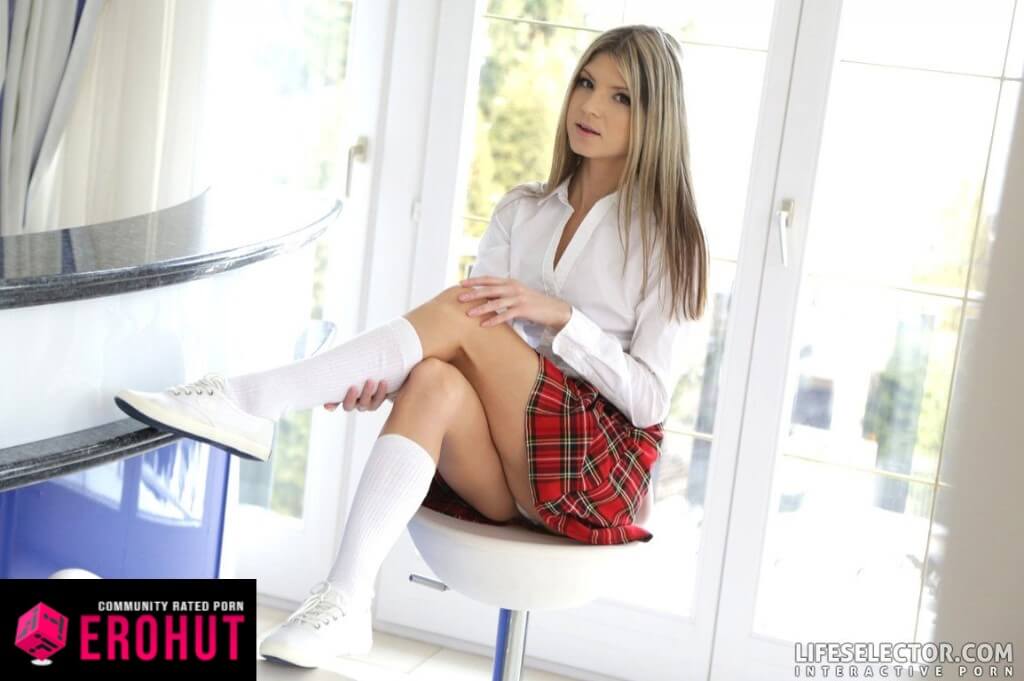 No list of top Russian pornstars would be complete without Gina Gerson, also known as Dorys Ivy. She has much of what makes most Russian girls in porn attractive – barely legal looks. With a skinny body, small boobs, a cute teen face, and an insatiable appetite for sex.
Here's a neat mind trick for you. Gina Gerson is hard to resist. She likes to masturbate solo, fist, and eat out lesbian girls. Will occasionally start the interracial group sex Olympics, but also enjoys the more erotic side of porn. Some of her best work is on the DDFNetwork.com.
#12 Victoria Tiffani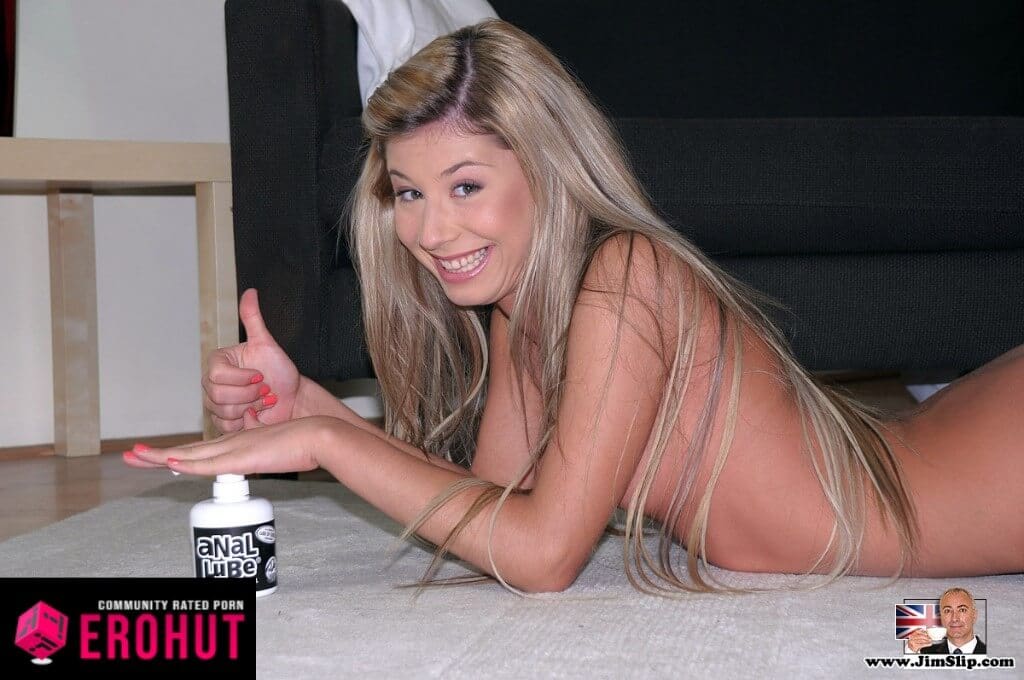 Who is this Russian pornstar? Another whore that goes by many stupid nicks like Cutie Slimmer or Vicktoria Tiffany. This is a super skinny blonde goddess with a knack for making some of the best Russian teen porn. Do you dare to question us?
Despite her tiny boobs and a small butt, she likes double penetration and interracial anal. Just a word of caution, one must warm her up first by eating her ass out. This is the only kind of warm-up that I approve of.
#11 Sandra Luberc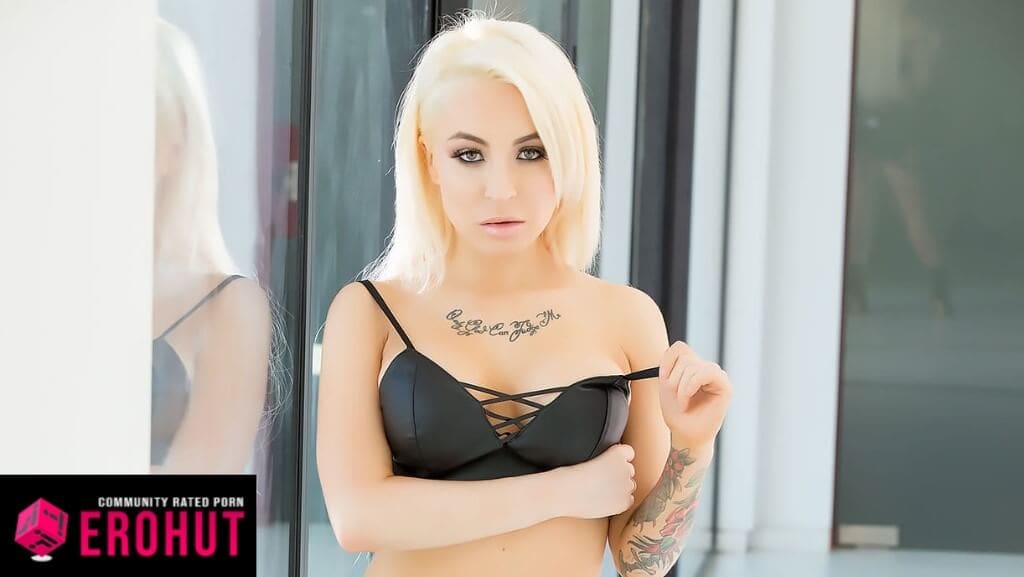 25-year-old Karmeya or Sandra Luberc is a dream come true! Not just for the lovers of short and slim Russian girls, but everyone. Even more so if you like kinky Russian pornstars. A stunning brunette found her calling in the world of porn. A true and always horny slut!
She loves to film slow and sensual teen sex scenes as much as she enjoys getting her ass gaped. That can't be achieved by a tiny white dick of yours though, only by a massive black boner. Also, goes for some pissing videos and big sex toy sessions.
#10 Crystal Greenvelle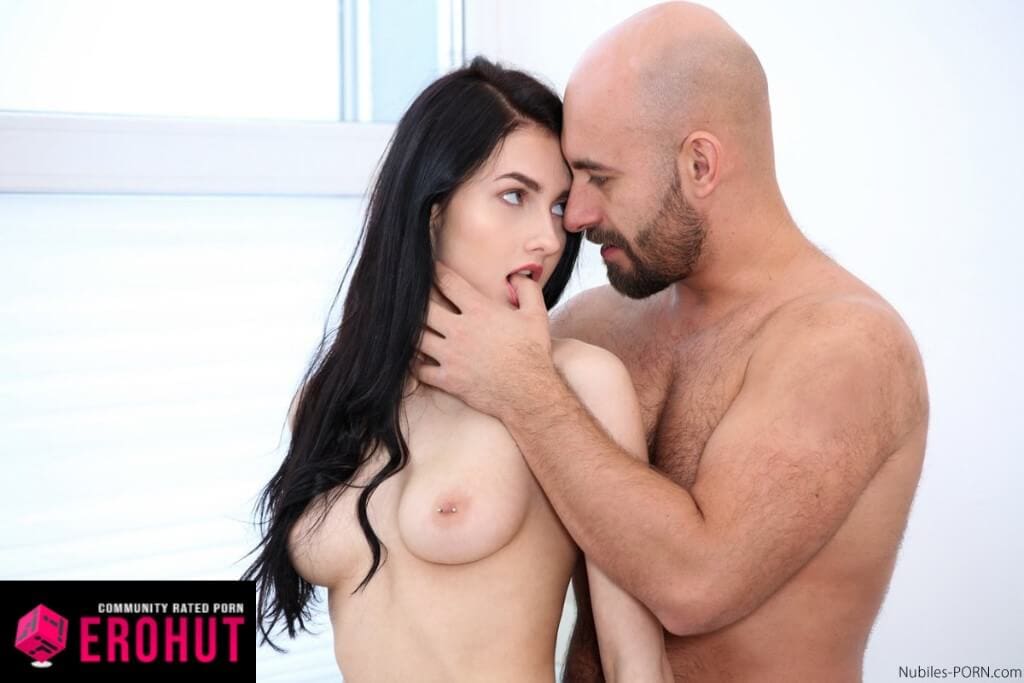 Crystal Greenvelle that goes by a similar name to Krystal is among the youngest Russian pornstars on this list. You want some facts about her, right? Born in 1997, she picked the route to porn as soon as she was legal! Basically, in the last four years, this Russian whore has filmed some absolute barn-burners.
Among her incredible attributes, we always mention her pale skin, perky little boobs, and beautiful face. When it comes to her skills, she can shoot limes from her stretched asshole, dive into anal gang bangs ass first, and deepthroat like crazy.
#9 Koni Demiko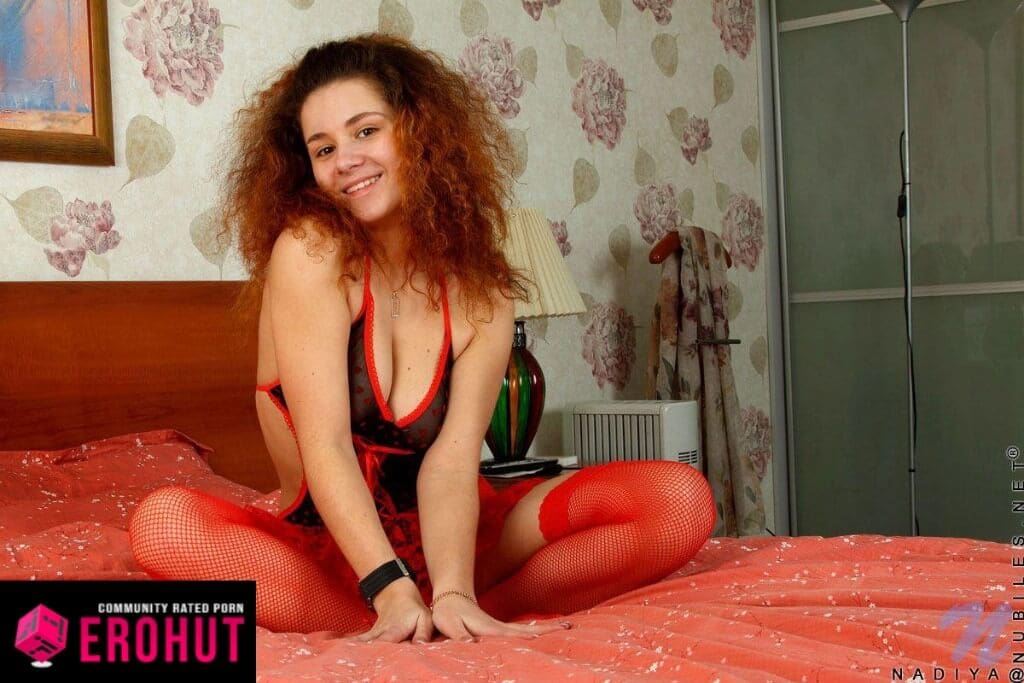 What's up with these Russian pornstars and their nicknames? They can't stick to a single thing! Just like they can't stick to a single cock. At just 4 feet, 11 inches, and 108 lbs, Sadie Love, Amandae or most notably Koni Demiko is a cute, petite Russian bombshell. She also has a distinct look with curly hair and succulent tits.
Although not active anymore, Koni did leave us with a ton of great teen porn! These include schoolgirl anal sex, facials, massages, threesomes, and lesbian scenes. I wish for her to come back.
#8 Marina Visconti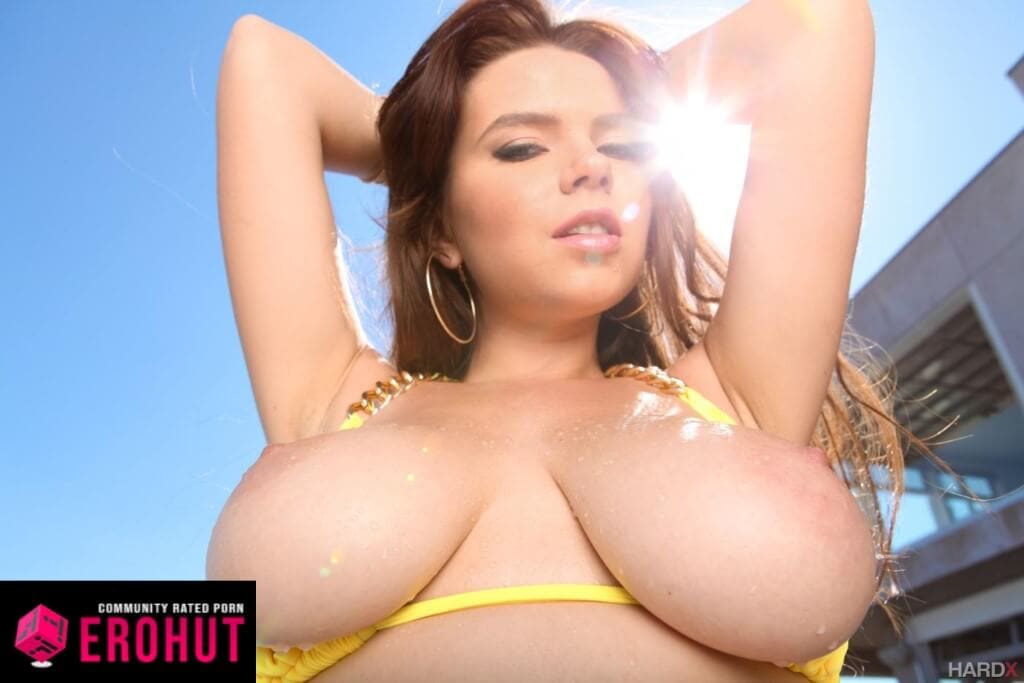 One of the saddest and hottest Russian pornstars. Despite her tender age, Marina Visconti has had a prolific but short 3-year career. Basically, in those years she managed to do it all. From erotic scenes to interracial anal and double penetration. What a tragic loss… Joins the list of retired pornstars.
At 5"2, Marina is stacked with big natural tits (39DD) and other goodies. Also, she has a gorgeous face and a firm ass that everyone can appreciate. Lastly, the amazing hair!
#7 Melena Maria Rya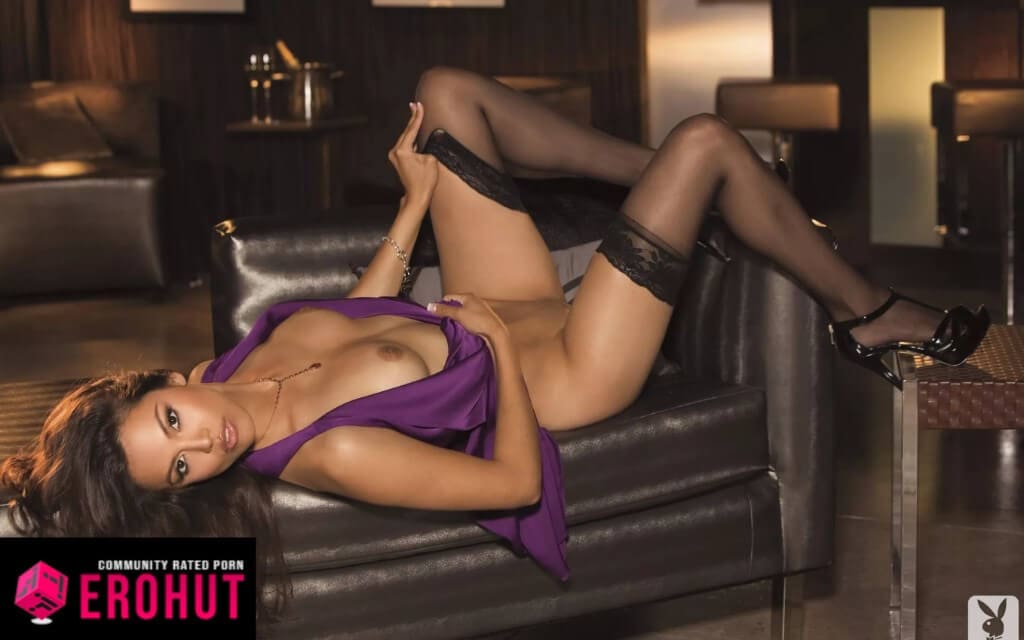 Do you consider yourself a real porn fan? Then you should already know about Melena Tara! Or was it Melena Suka, Marta Nubiles, Melena A? Just more random names to remember, eh.
Now, this mouthwatering Moscow hottie was born in 1991 and has been in the adult industry since 2012. Besides being incredibly beautiful, she's tight, golden brown, and ready to tease all day long. I am sure you want to see her oiled up, nude, and with some fingers down her pussy? Sadly, she does exclusive scenes on a single site only, MetArt.com.
#6 Nikita Von James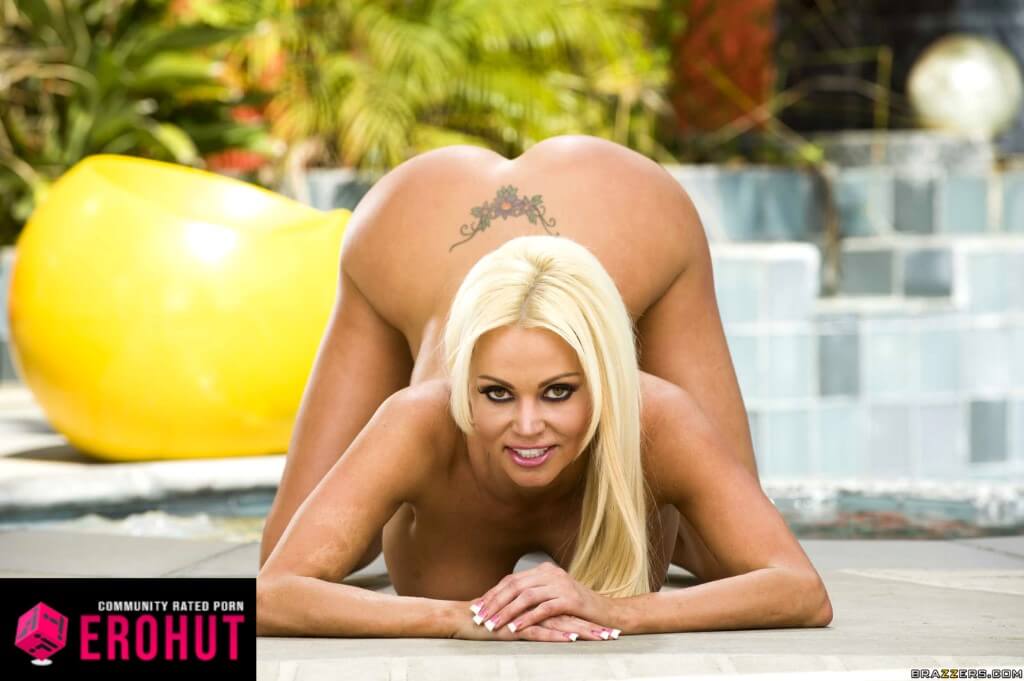 How about some shades of yellow? Those aching to see a purebred blonde Russian MILF will love Nikkita James. A voluptuous babe has a tanned body and a massive pair of juicy tits. They are just as impressive as her skills in the sack.
Among a massive list of turn-ons that this pornstar has are MILF teen threesomes and big cocks. Despite some discrimination issues in Russia, Nikita loves black dicks. Other fluffy things that she adores are expensive outfits and sexy lingerie. Now, stop reading and indulge yourself with her hardcore scenes on various porn sites.
#5 Sheri Vi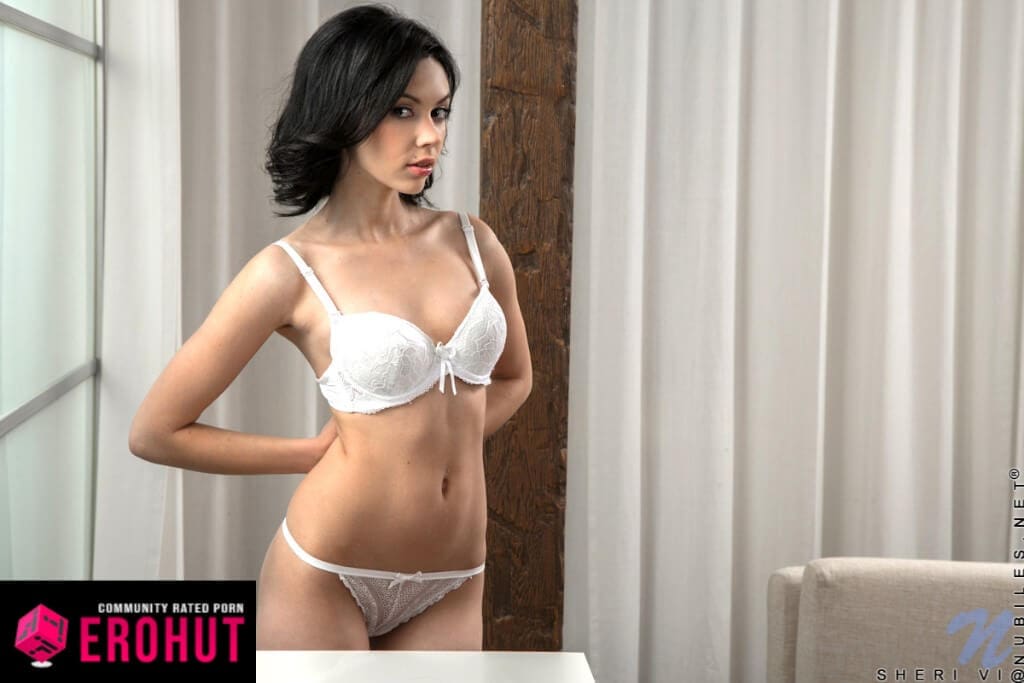 Ever enticing brunette Sheri Vi who has dozens of other names. Also known as Sherry VI, Joanna, Divina, Karina, etc. This Russian hottie was born in 1996, which makes her just 23 years old.
We love her slim, pale, and all-natural body, brown eyes, and little tits. There are no tattoos that ruin her body either. Owing to her tender age, her body of work features mostly passion-filled teen sex scenes. She is constantly wrecked with a dick. Does that sound like a good time for you? Check her out and masturbate furiously.
#4 Foxy Di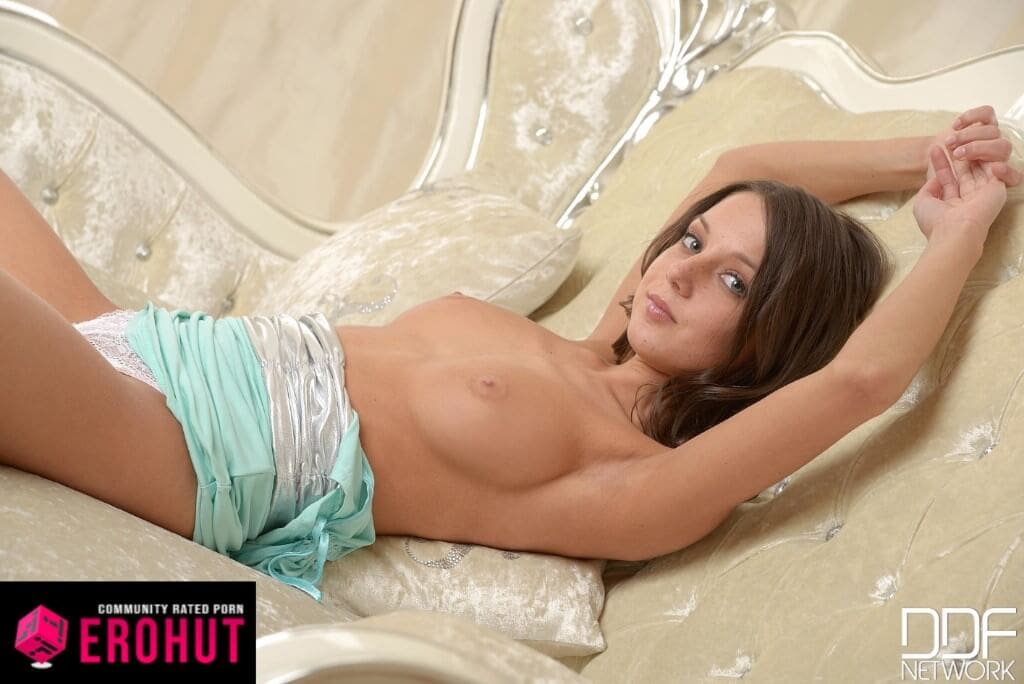 Know under other aliases like Nensi B Medina and Kleine Punci, Foxi Di is a young and freckled Russian pornstar. This babe will leave you with a rock-hard boner the moment you see her. At just over 5-foot-tall, she's a little troublemaker known for her delicious body and eagerness for anal. Just like most Russian girls.
Sensual and slow-paced hardcore scenes are what she's best at. Although she doesn't pass up quick and dirty group sex, either. Anyway, don't miss out on her, enjoy that divine body.
#3 Sasha Rose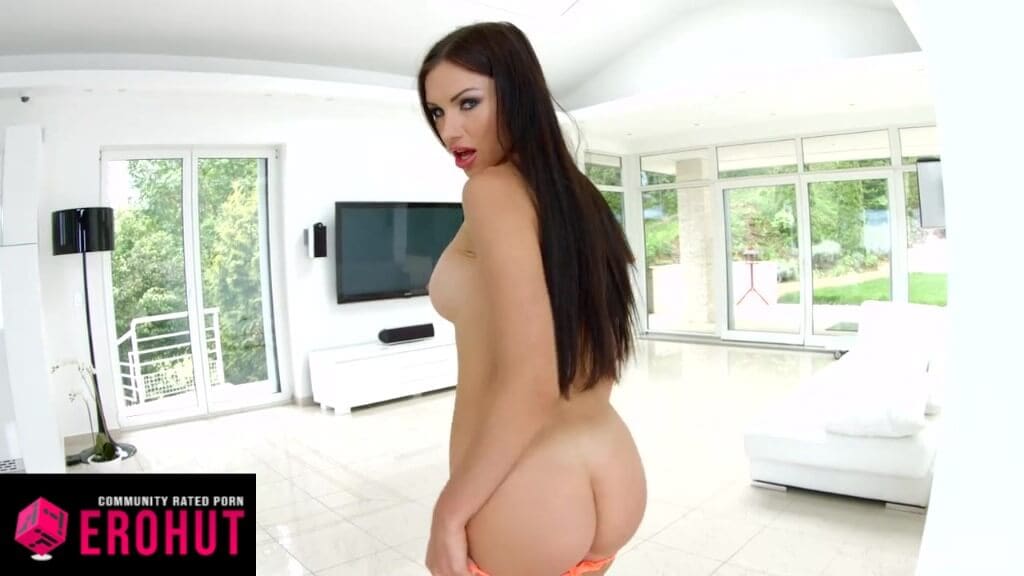 A 28-year-old Sasha Rose (AKA Gloria Sanders, Katja N) is another St. Petersburg native that has chosen a life of porn. Thanks to her slim little body, blue eyes, and insatiable appetite for sex, she has many fans.
You can watch her in teen threesomes, toying sessions, and getting gaped with rough anal. Russian pornstars do love that shit. Although she's worked for countless studios during the last 11 years, we recommend that you check her at Brazzers or other top-rated porn sites.
#2 Elena Koshka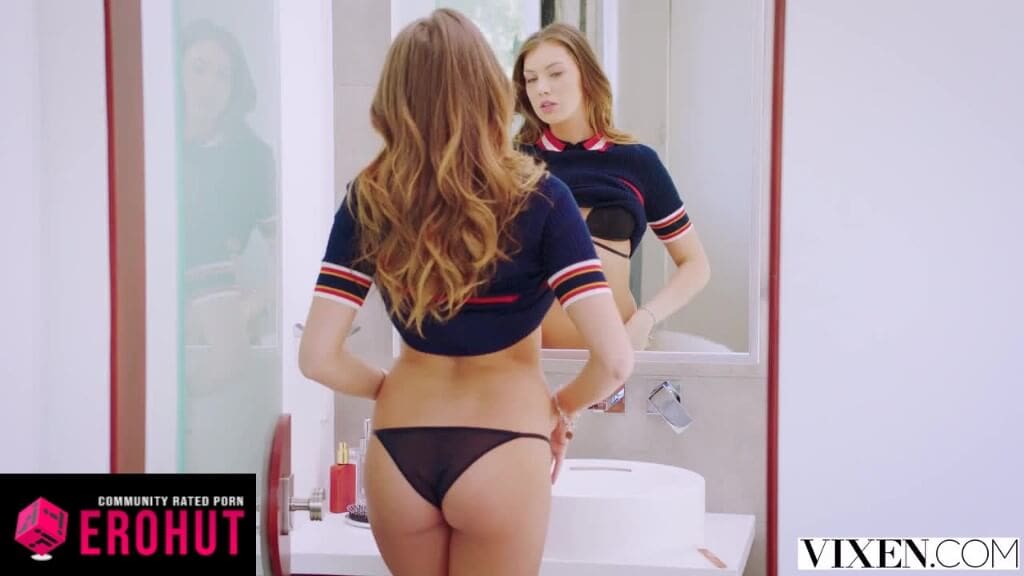 Tall and slender, Elena Koshka is a recent Russian sensation! A total embodiment of the girl-next-door look that most of us crave. Her pretty face and green eyes only add to the delight you'll experience… That's not all though, there are many videos of this pretty young thing getting her ass fucked. Did I say that she has a tiny butt?
However, even though she's quite the connoisseur of cocks, Elena Koshka also likes to bury her face in pussy and make girls moan. Elena is one of the top Russian pornstars at this moment. I can see why.
#1 Krystal Boyd (Anjelica Ebbi)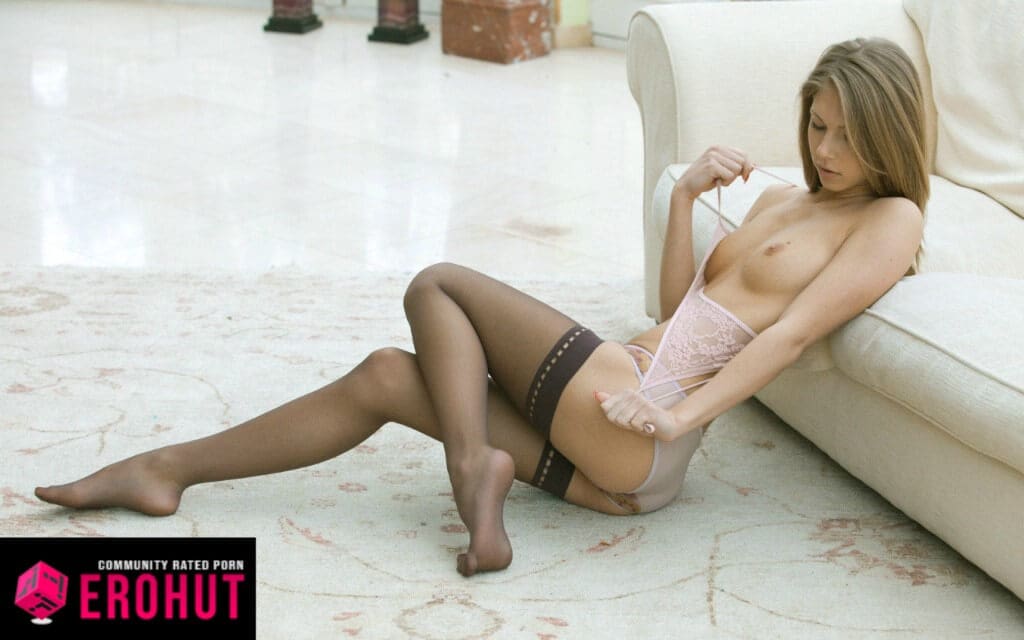 Yes, I am fairly certain that Krystal is one of the most recognizable Russian pornstars! You most likely remember her beautiful eyes and another alias: Anjelica Ebbi. Anyway, this bunny has been filmed under more than a dozen different names!
A Moscow-born babe has a skinny, tight body, a pair of tiny tits, and the face of an angel. Despite her innocent, barely legal appearance, she's no stranger to anal and group sex. Although is mostly depicted in an amateur, erotic and sensual way.