Men from the earliest age have learned to love nipples and boobs. Even more, that love lasts until our dying breath. So, while we're still alive and kicking, let's enjoy our time and check out ten hot pornstars with nipple piercings.
We have some amazing boobs on this list. Some are tiny and small while others go to the wild extremes. Whatever the case is, every single pair is as arousing as the one before and after. Try playing with yourself at least once as you consume porn full of these especially dirty babes. Maybe you'll end up defaulting to metal rings after the experience…
#23 Madison Morgan
Madison Morgan started as a trashy pornstar with looks that no one could fall in love with, just watch her Nympho video if you insist on arguing. Then, a power of make-up, amazing lighting, and maybe a better pay transformed her into a solid slut.
While she doesn't always wear a ring, technically, Morgan is a pornstar with piercings. And by the way, we don't care if you can't see her pierced tits in the trailer, it's far too good. Her ass is, mother of god, a bouncy masterpiece.
#22 Jena LaRose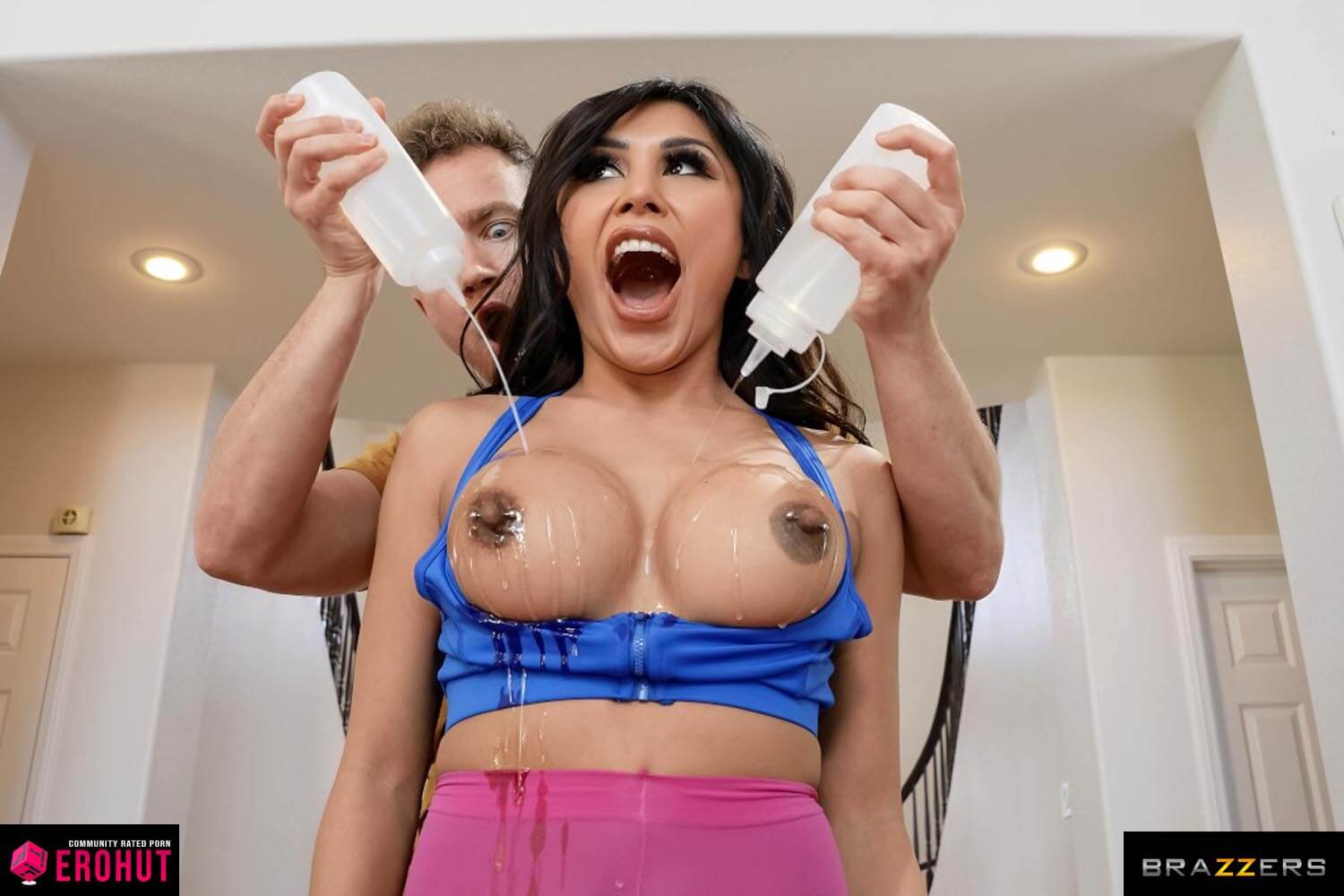 With piercings going out of fashion, finding pierced women is next to impossible. Therefore, we must lower our criteria and just let you know about "good enough" women that still do porn and love doing it. There's no point in babes that have retired a decade ago, right?
Thankfully, we didn't have to go to the bottom of a barrel to pull out new talent. Jena LaRose doesn't reek of rotten fish nor is ugly, in fact, I bet she smells like cherry blossoms and the looks beat today's beauty standards by a wide margin. Oh, and did you know that her both nipples are pierced? Well, have fun pleasuring yourself to a new talent.
#21 Tiffany Minx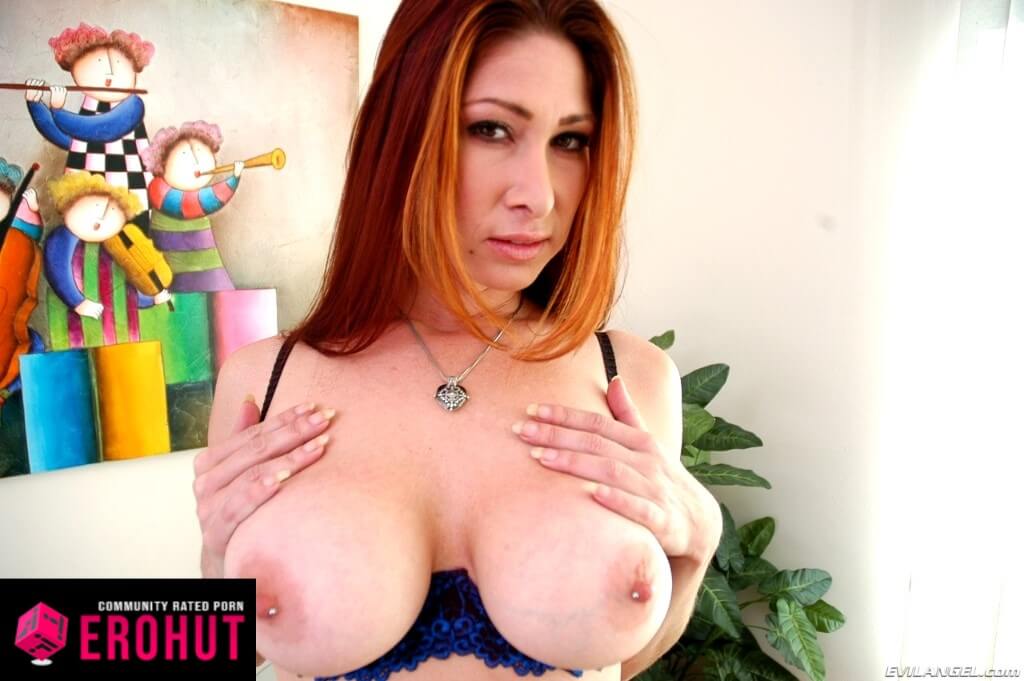 Tiffany Minx is 46-years old and still banging her brains out on camera after close to 30 fucking years in the adult industry. Yes, she has big and fake boobs, but also knows how to use them.
Case in point, the eye-popping tit fucking pictured above which shows off her talents and pierced breasts. Not sure about the looks, but as far as experience goes, Tiffany is one of the most experienced pornstars with pierced nipples.
#20 Kylee Reese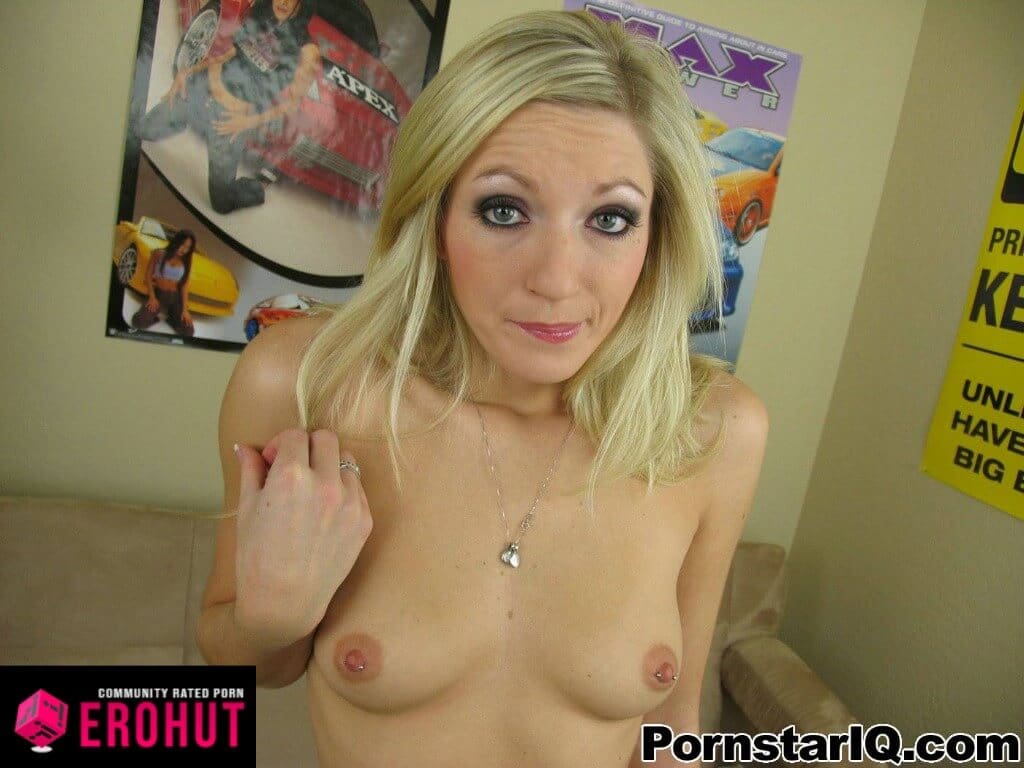 It's hard to pinpoint the exact moment when we've fell in love with Kylee Reese. Pierced tits aren't the only intimate parts that have some extra metal inside. Peak below and you will find a pierced pussy too.
Working with sites like RealityKings.com, Kylee is a stunning whore with extremely bright cunt. This goes without saying, but those are real breasts; color me shocked. Kinky and dirty, this blonde whore is already three feet in the air. All before her mid-air adult performance.
#19 Ryan Smiles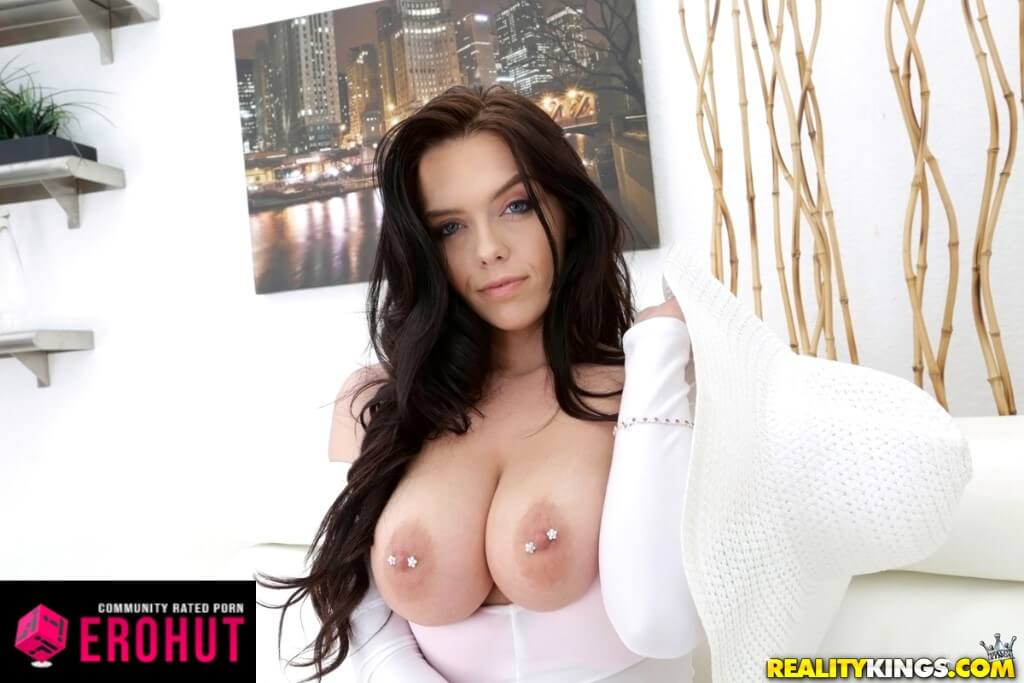 As hot as her huge pierced tits are, Ryan Smiles also has a massive ass that's out of this world. Thanks to her incredibly voluptuous body, she's in BBW territory. The bonus is an obvious pair of large and natural breasts. The shape of the piercings is interesting. They resemble twinkling stars or something in that fashion.
Don't worry though as at the same time Ryan is incredibly flexible. Pretty much down to fuck in any way you can pin this hoe down.
#18 London Keyes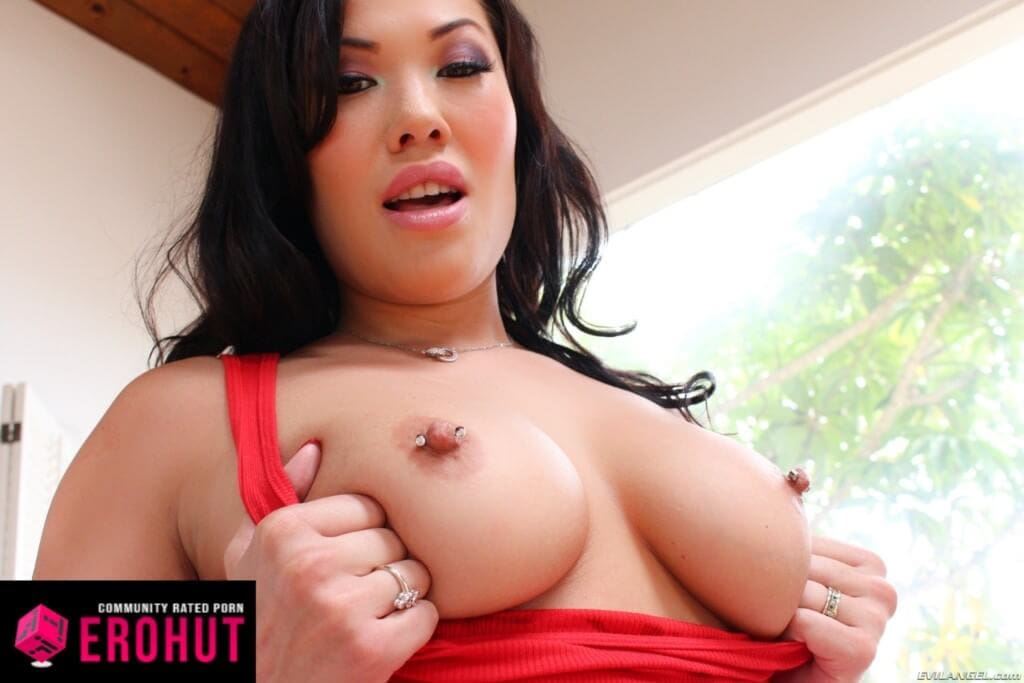 We must apologize to London Keyes for inappropriate behavior. It's just when we see this pornstar with pierced parts, our eyes always drift towards her big massive boobs. Given the chance, we'd slobber London's juicy natural boobs just like this guy is trying to do.
See more of Keyes best videos are on $0 PornHub Premium and Brazzers.com.
#17 Brea Lynn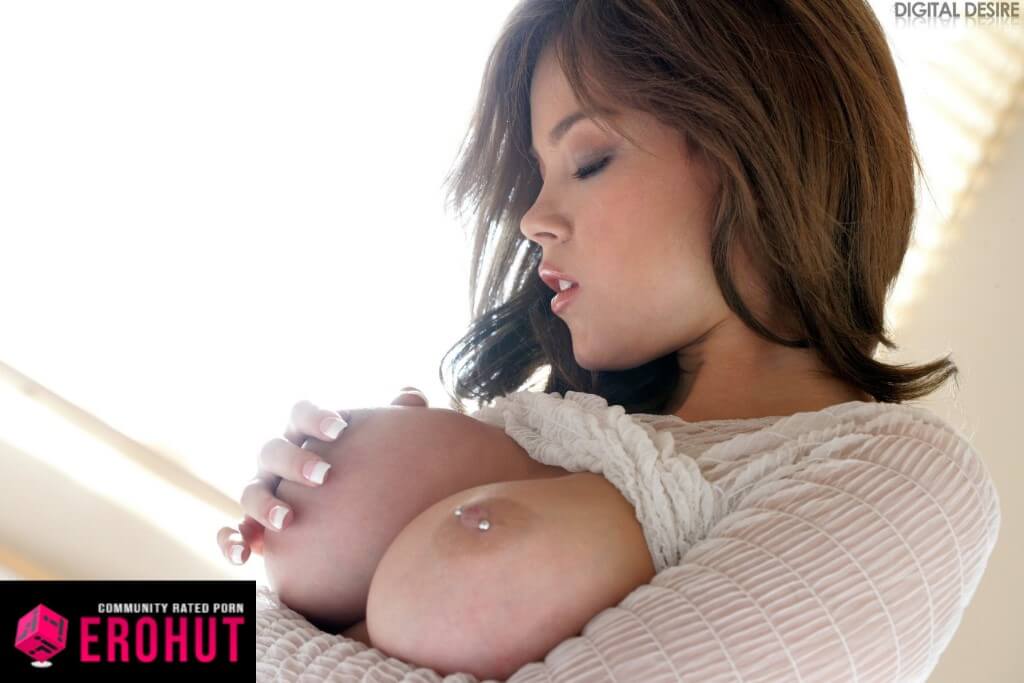 From this angle, Brea Lynn kind of looks like Dillion Harper. In other words, she's a total doll and cute as hell. Even so, the owner of large pierced boobs and just like her young lookalike, a slut in the sheets.
Head over to Twistys.com and you'll find plenty of material to enjoy. Who said that Asians can't have fun? My balls are dancing right now. Open your mouth and wait for white lasers.
#16 Alessandra Jane
The pierced nipples' trend is no longer edgy! Go one step further (or back) and in tandem with Alessandra Jane. She might have had two metal rings long ago but it's now down to one. Maybe one was sold in Las Vegas to pay the Hotel bills after a rough night. That is a joke.
Nice creamy tits with cum glaze, jewelry from your grandmother's basement, and lips made of plastic bags. Do you know what I mean? I'd fuck her.
#15 Lulu Chu
Take out your cock rings and give them away to our first Chinese pornstar with pierced bits. Better yet, replace your dick ring or metal balls with those made of magnets. Now you have a magnetic penis that gets immediately attached to all the whores with piercings.
The benefits include auto-aim assist for cumshots on tits, a great conversation starter topic as well as enlarged manhood. The only drawback is an increased risk for cancer and possibly issues at the airport. Still worth it, those hoes won't fuck themselves!
#14 Alexxa Vice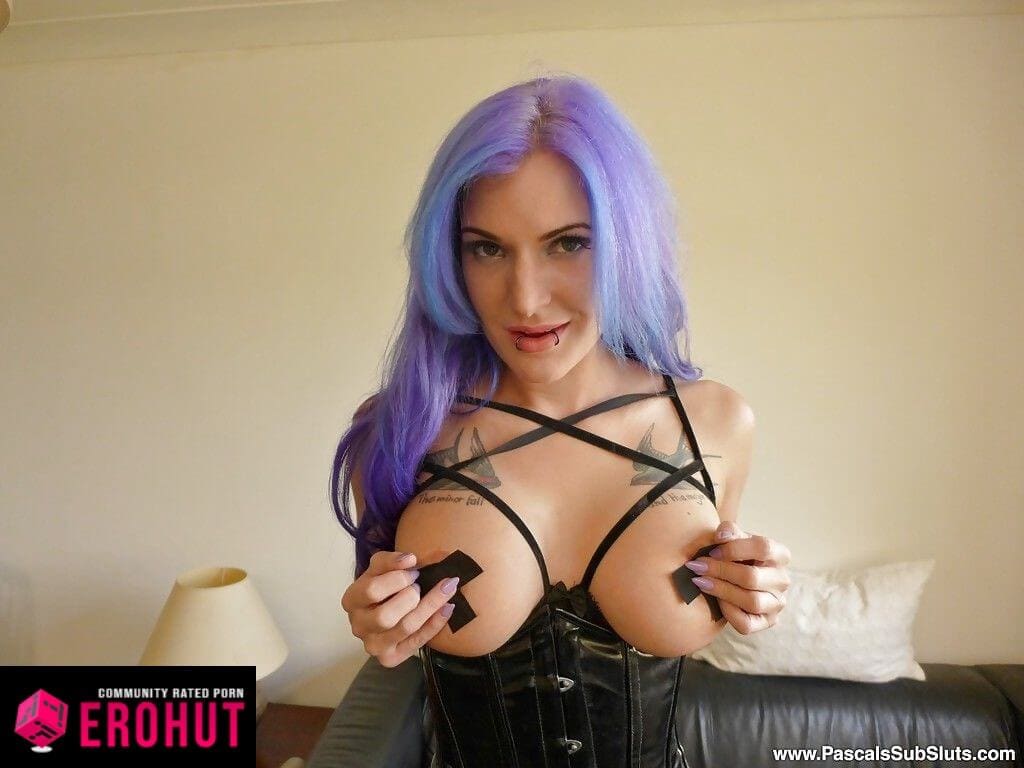 If you want trashy ghetto pornstars with tits that hang as low as the Italian sports car, here's one of many. Piercings or tattoos tend to be associated with morally wrong decisions or low intelligence, but we disagree. However, the saying of one's man trash is another guy's treasure is perfect here.
She's an old, red-headed slut with a pussy that's open for 25 hours per day if that's even possible.
#13 Rachel Roxx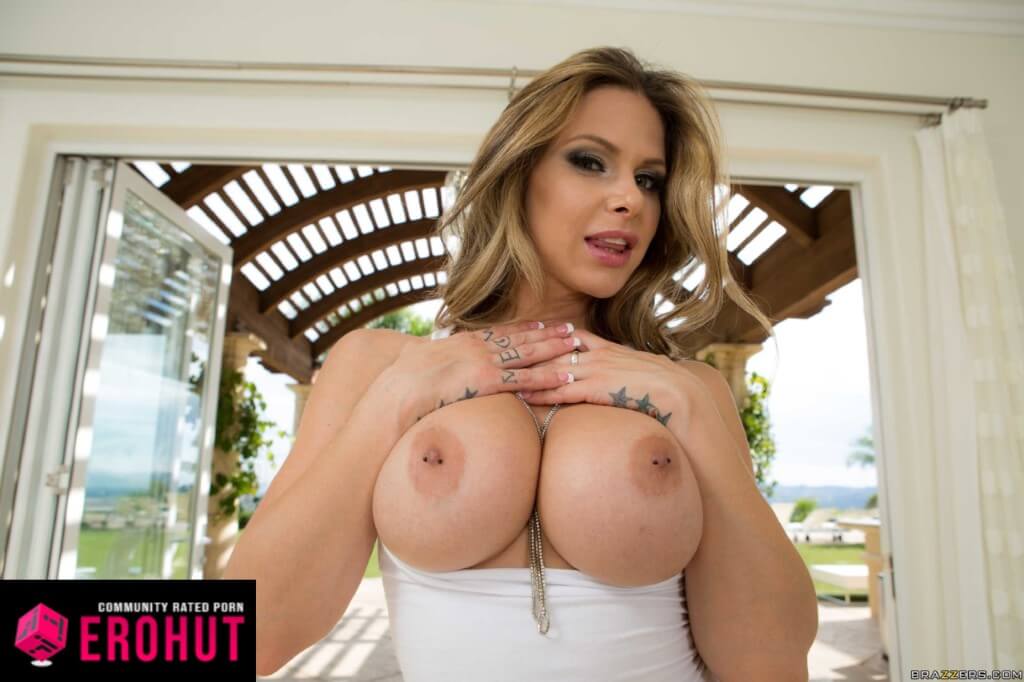 Texan babe Rachel Roxx, also known as Rachel Lyn, has a magnificent MILF body at 35-years old. There is nothing is as appetizing as her large firm boobs with piercings. As a 10-year veteran of the adult industry, this nasty hottie fucks fiercely. Even more, doesn't have a habit of saying no to fetish or rough sex of any kind.
Check her out on Brazzers.com, the whore house of pierced nipple pornstars.
#12 Samantha Saint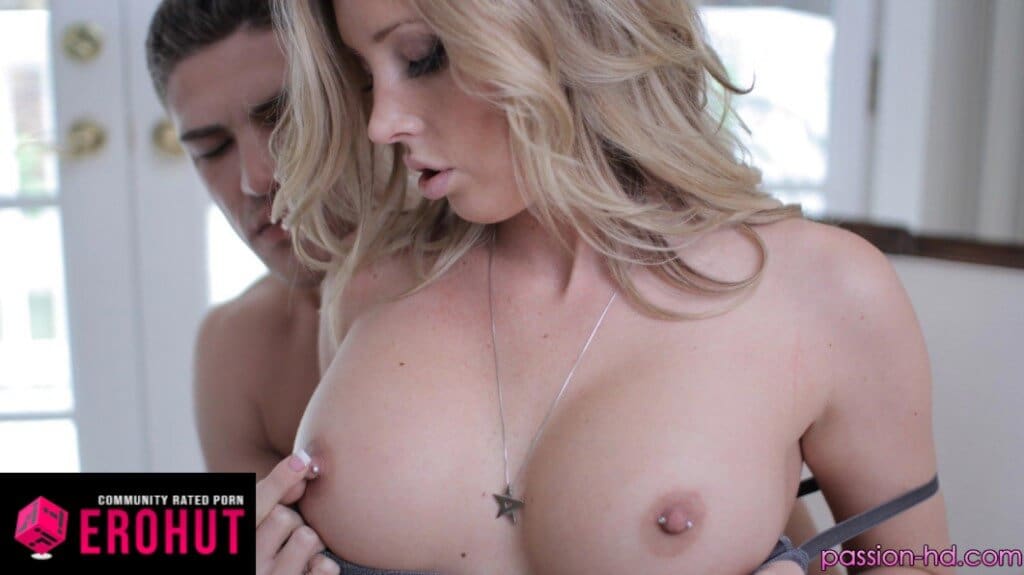 Oh my, look at that pierced nip slip! We love it when a pornstar teases, but Samantha Saint also likes to give it all upfront when in the mood. Type her name into any free porn site, and you'll be greeted with dozens of hot videos.
Every one of them starring this 31-year-old bombshell from Tennesse. But, if you want something extra, like high-quality porn, go to Brazzers.com and see this blonde in action.
#11 Stoya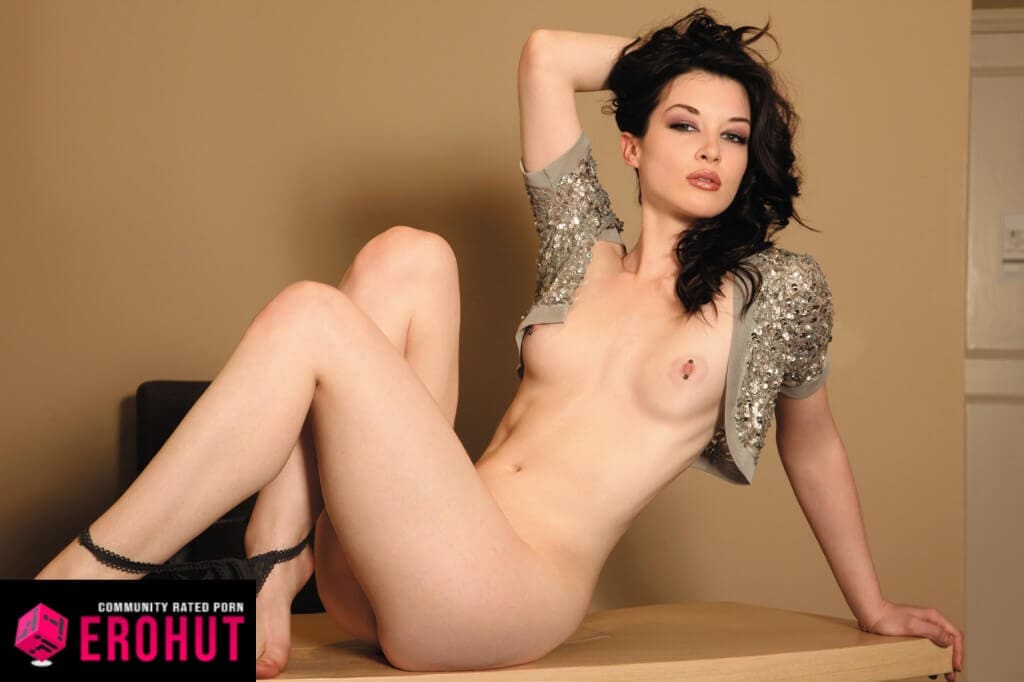 Slim with silky white skin is an irresistible combo for us. Add to that tiny pierced tits, and an appetite for rough sex and you have perhaps the perfect pornstar. Stoya is a sleazy brunette that we'll be watching long after she's retired on sites like EvilAngel.com.
Seriously though, her pale skin makes Stoya stand out among other pierced tit pornstars. It's her trademark, among whore-like behavior.
#10 Lexi Lore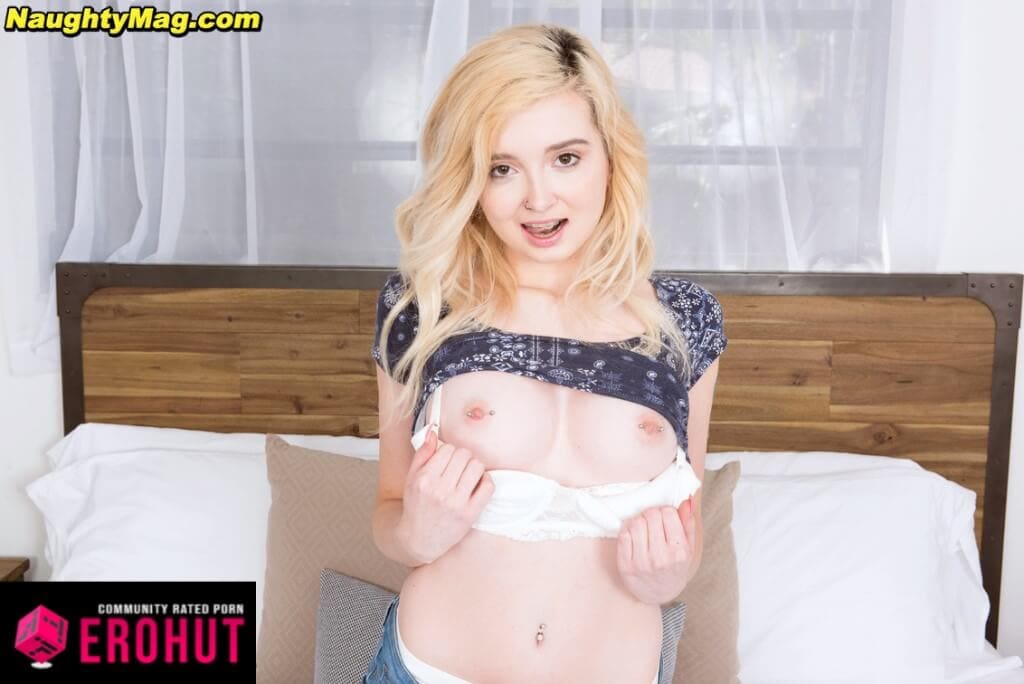 Don't get weirded out by Lexi's fashionable glasses because they rarely appear on the set. Was just a part of a scene. What is constant though are her pierced breasts, which is good news for you. Pale skin, tiny boobs, shaved pussy, fading black hair plus so much more.
If you aren't digging this particular gallery or picture, be sure to check a few other videos starring Lexi Lore. A decently talented pornstar if not more.
#9 Isabella Deltore
This gallery was too good to be passed by. Yes, Isabella is a pornstar with two pierced nipples, imagine that! However, let me show you a spectacular scene from Brazzers.com where Isabella's butthole committed to more miles of traffic than international cargo ships.
Is that a wedding or maybe the engagement ring? Yeah, not sure how I feel about that. Still, we can't tell which finger portrays what message.
#8 Scarlett Sage
It's the final countdown with Scarlett Sage who just recently entered the controversial XXX business. Not ruined as much as most of the performers and that means natural beauty. Two nipple rings aside, everything else is without any modification.
You and I know how it ends… Two years down the drain and fake tits later, Scarlett will be dancing with the 5-star pornstars like herself. Any objections? It's a win/win situation for everyone anyway.
#7 Lily Labeau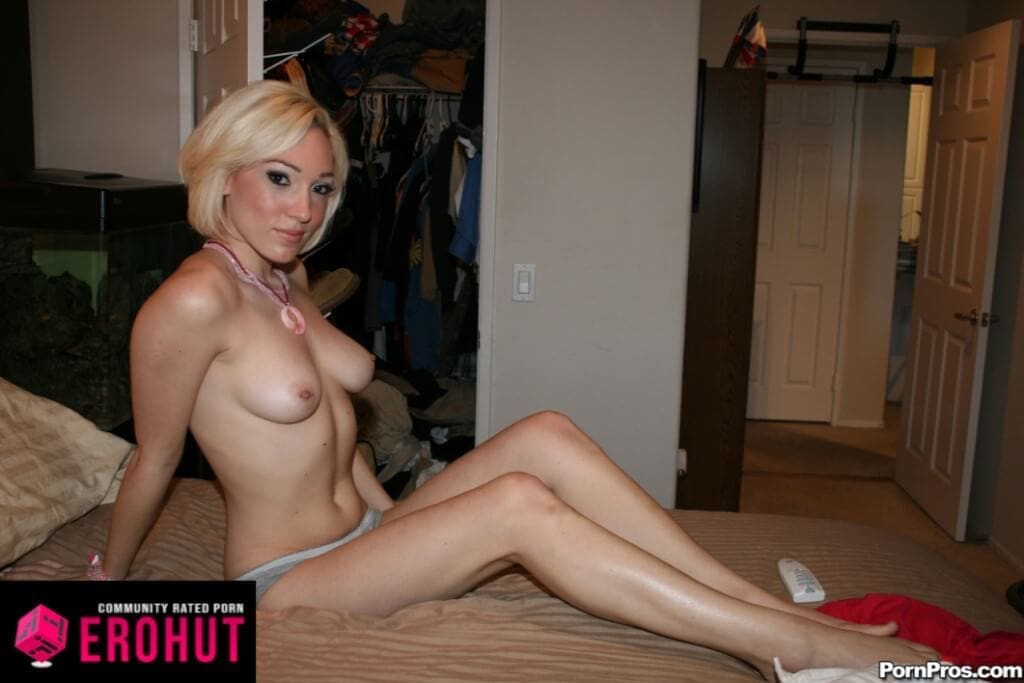 Black shoes to the thighs, red gag balls, and some rope for extra comfort. Not the worst scenario you could end up after the first or second date. At least in my opinion! Lily has all sensitive parts pierced, including tiny nipples. The fragile figure and dirty acts of sex have turned us into Labeau's believers.
If you need something tougher than your average slut, Lily is perhaps a nice bus stop for a pornstar with pierced tits.
#6 Anna Bell Peaks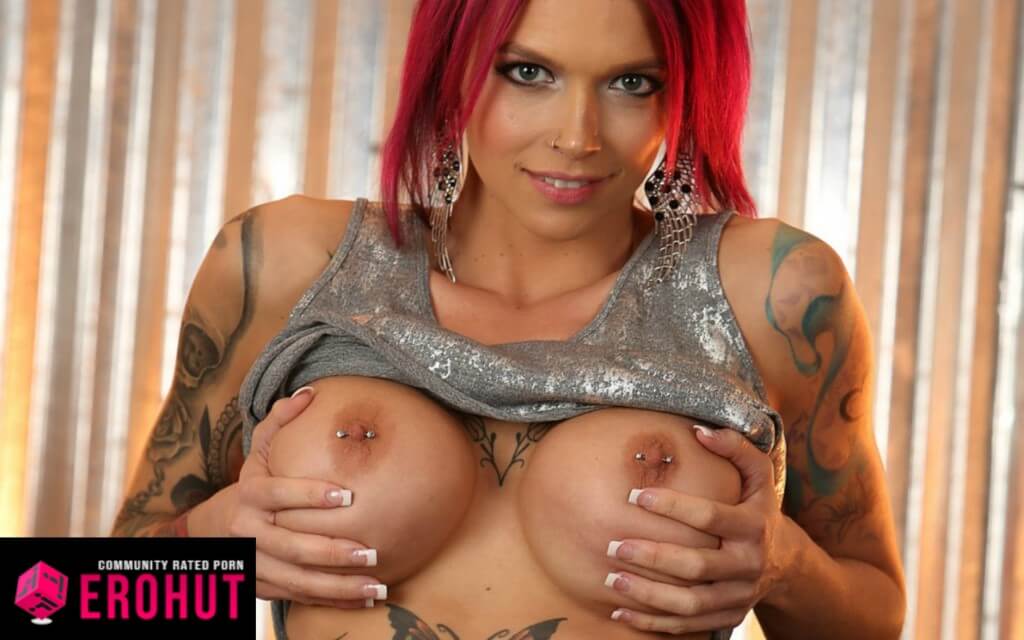 It's not just Anna Bell Peaks that has a mouth open and is breathing heavy. Whenever we see this red and wild pornstar, our jaw drops. Tattoos, pink hair, big ass as well as big and pierced boobs make her a spectacular sight.
If we were to have one wish fulfilled, it would be to wrap our lips around those delicious nipples. See her perform on $0 PornHub Premium.
#5 Kimber Lee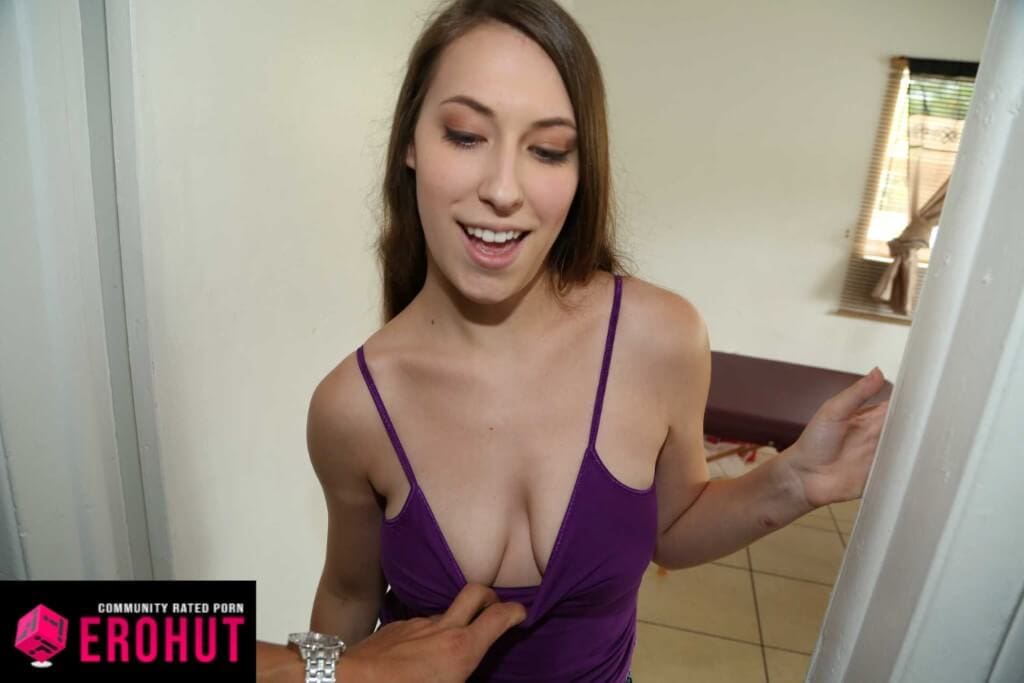 Well, this is a Kodak moment, but we wouldn't necessarily hang this picture up over a fireplace. The babe getting doused with a cumshot all over her pretty face is 22-year-old Kimber Lee. A feisty slut from Florida with piercings in her nipples.
As soon as someone decides to stream this whore's porn, you'll notice that Kimber has an ass worth turning into an all-night buffet. Enjoy her scenes on TeamSkeet.com.
#4 Kali Roses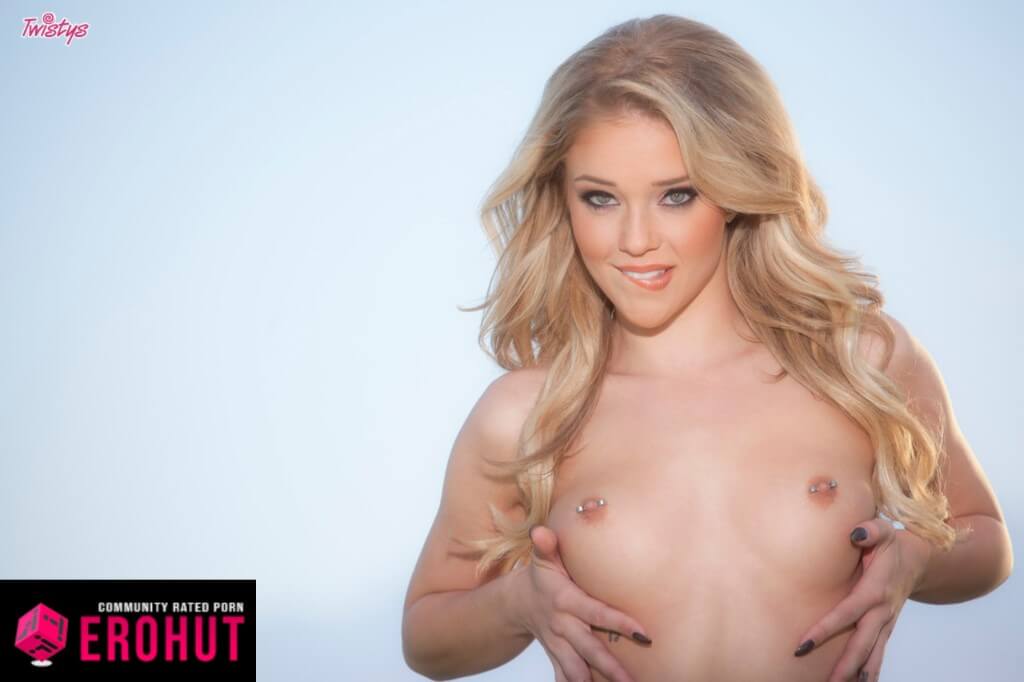 Fresh from the slut factory and with the approval rate of 99% on Brazzers.com, this is a pornstar that benefits from piercings. Very tiny tits, almost nothing there left to touch except for the… You guessed it right, piercings!
Kali Roses is very attractive and raises our expectations as well as boners high. The lack of makeup is not even an issue. But after this blond gets naked you go from steel to as soft as a biscuit dipped in coffee.
#3 Kristen Scott
Register at Brazzers.com to see the rest of this video. Kristen Scott is an American born pornstar with no other roots. As pure as they get and without cheap Chinese parts or SARS viruses.
Truly hot in videos, galleries, and real life, without much of a bitch attitude. Has both tits pierced and acts great in front of the camera. Scott looks like a casual girlfriend material with little to no daddy issues.
#2 Payton Preslee
Ignore the other pornstar although they are both too good to pass by! Payton is an incredible, astonishing, and incredibly sexy slut with pierced tits. Both. Fuck, you can push the envelope furthermore so why not? Payton Preslee has a pierced nose too.
Not to pick favorites before I'm done, but it's hard to argue otherwise. How can anyone top a brunette as dick numbing as this? Just hit that $1 join on Brazzers.com and be done with our top 10.
#1 Kendra Sunderland
Kendra Sunderland became famous for being naughty on a webcam in her college library. Her alias of "LibraryGirl" is self-explanatory. Once busted, she said fuck it and went into porn.
At 23 and with big natural tits that have piercings, Kendra is a goddess. Guys would love to suck those metal rings dry. If you want to see one of the greatest pierced tits pornstars shine, start with scenes on Brazzers.com.
There she takes challenges and rides on insanely massive cocks. Anyway, those are some of the sexiest pornstars with nipples pierced. As you can see, not even one is anything less than a total slut.