Does anyone remember what they were doing in 1997? We don't either, but let's make that year a special one to remember. At least in our mind, with something all of us can enjoy – sexy pornstars from the 90s.
To make your day that much better, here's a top 10 of relatively youthful pornstars born in 1997. We want to see whether they tickle your cock or not. Some females browse around our site and look for hot new best things. However, the population is still too small, so forgive me if I address you as "a guy". Speaking of best sluts, although they are relatively new to the industry, these whores are by no means amateurs in bed. You will be surprised to learn what they can do as the camera rolls. Let's begin.
#23 Tru Kait
Unlike latest pornstars that put their asses for sale one millisecond after turning 18, the older hoes try other options first. Perhaps they worked serving you cold fries in McDonalds or did some insurance work only to find out that the pay sucks.
The females that come to porn at later stages of their lives, already know that this is their only way to make a living. Because they have already tried everything else, hence the eagerness to swallow or take in the ass is already there. True Kait is a newish pornstar that we've came across some months ago and whom impressed us a lot.
#22 Peyton Robbie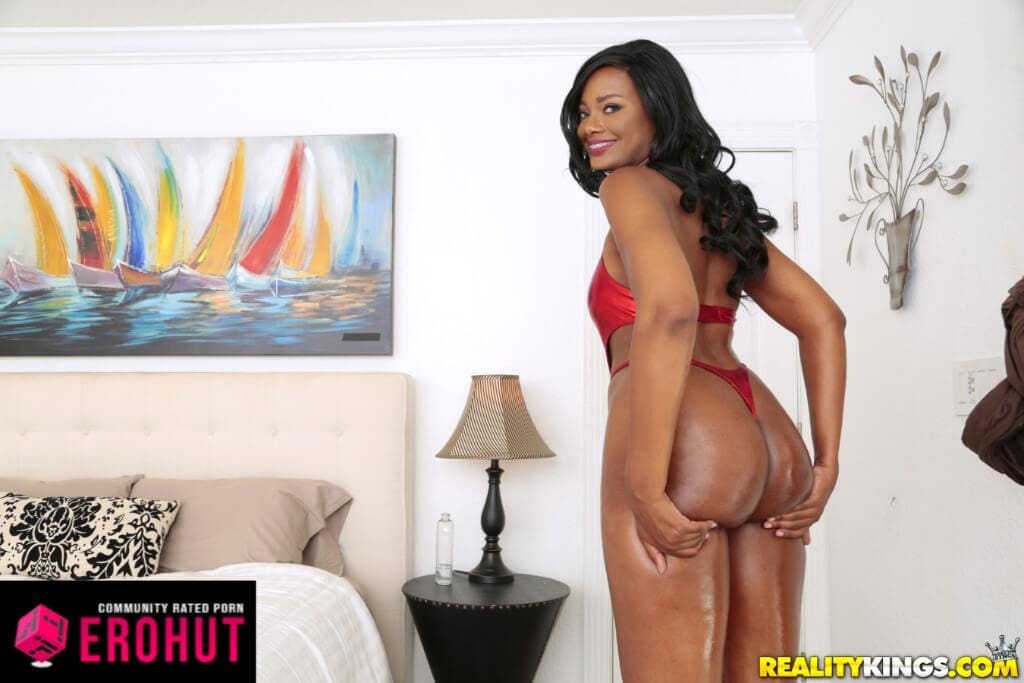 Born in 1997, Peyton Robbie is cute. Although giant pornstar that did not choose a name wisely. There is a fellow actress that does not do adult porn, and that woman, too, has the same name. Furthermore, she is born in 1998. You can imagine our confusion when we were researching this hoe.
However, her performance is undeniably the best of the bunch, putting every other actress to shame. At least for the non-adult performers. Explorer Peyton's pussy on TeamSkeet.com.
#21 Callie Klein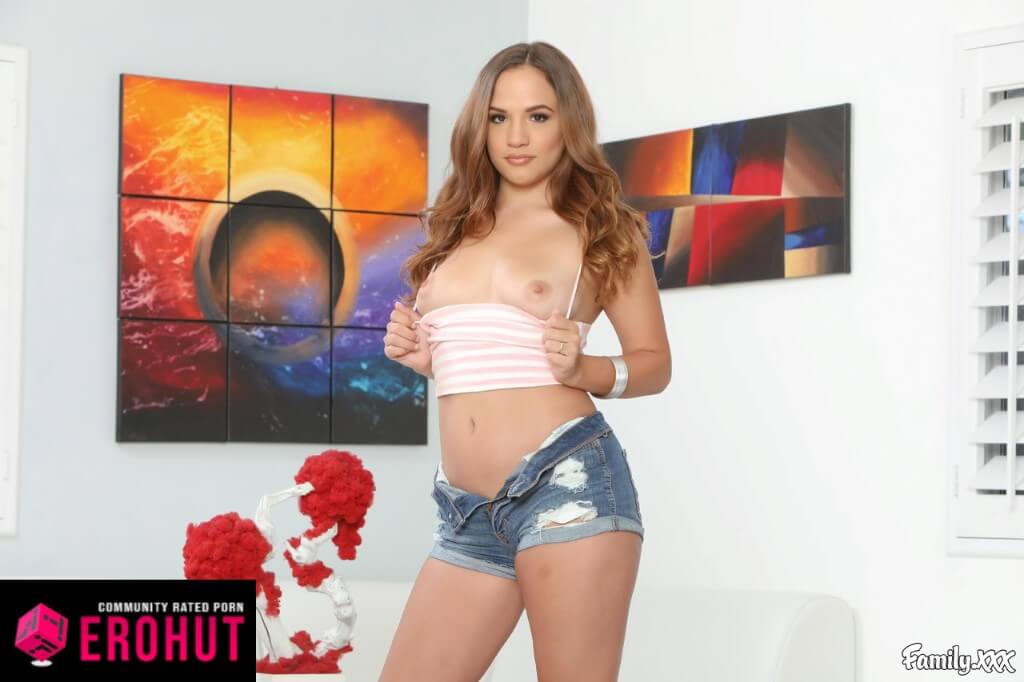 Callie Klein is not your typical bimbo pornstar. This petite honey rocks the natural, nerdy look. All thanks to glasses and an interesting curly hairstyle that is a major turn-on for us.
She has been active for about five years and has done some videos. Our favorites are her first BBC deepthroat scene where she can't help but gag and a prison sex video.
#20 Alex Mae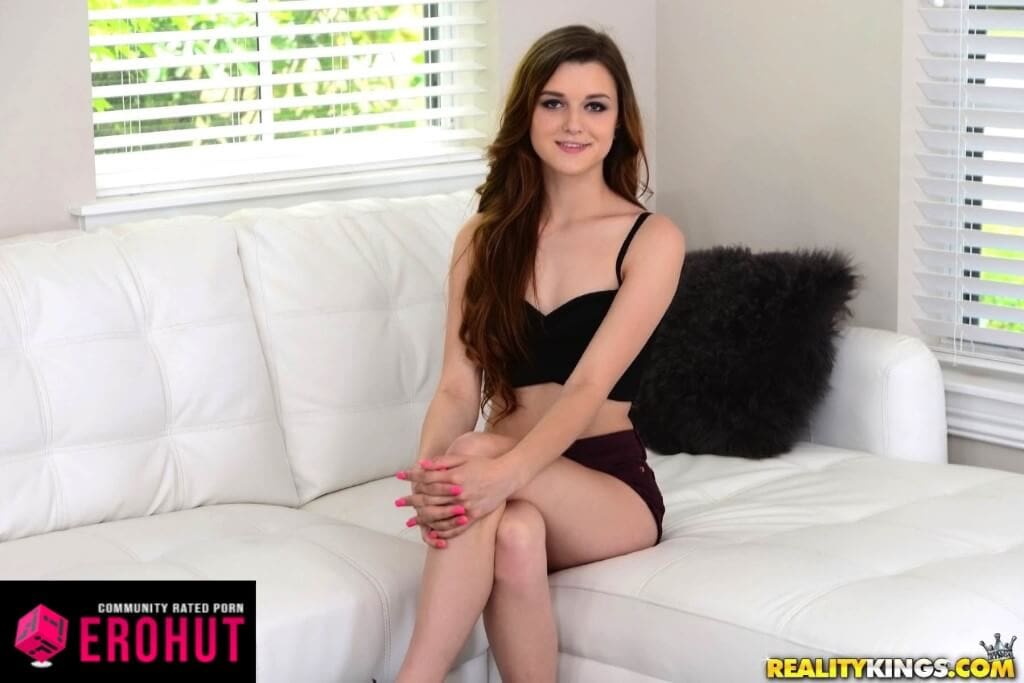 Wild-eye pornstar Alex Mae is young, skinny, and delicate. Still, that doesn't stop her from enjoying big black and white cocks or rough bondage sex. This petite honey with little tits will leave you breathing heavily unless you don't like cute and young-looking pornstars.
Check her work on RealityKings.com and leave some for us.
#19 Aubrey Gold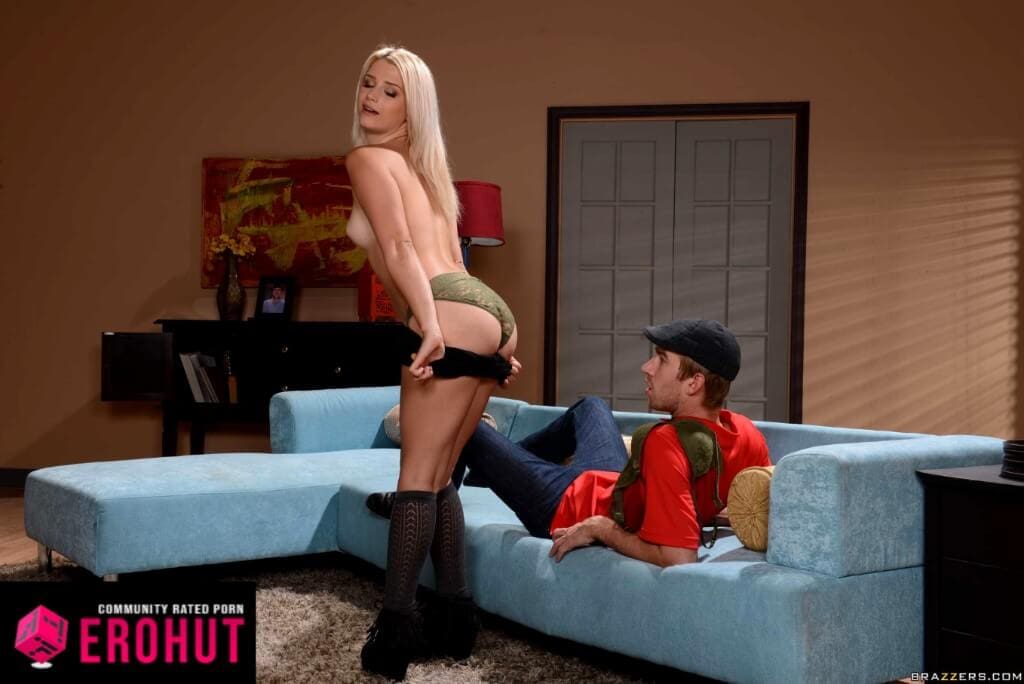 Aubrey Gold is a gorgeous little blonde that likes to please, not tease. She gets down to action at the drop of a hat and fucks studs that spread this little pink pussy to its limits. Aubrey can go slow and sensual or be fucked with a choke collar. Not to mention videos about deepthroat sex or BDSM.
Another 1997 pornstar that does not know how to stop and Twistys.com has plenty to show.
#18 Eliza Ibarra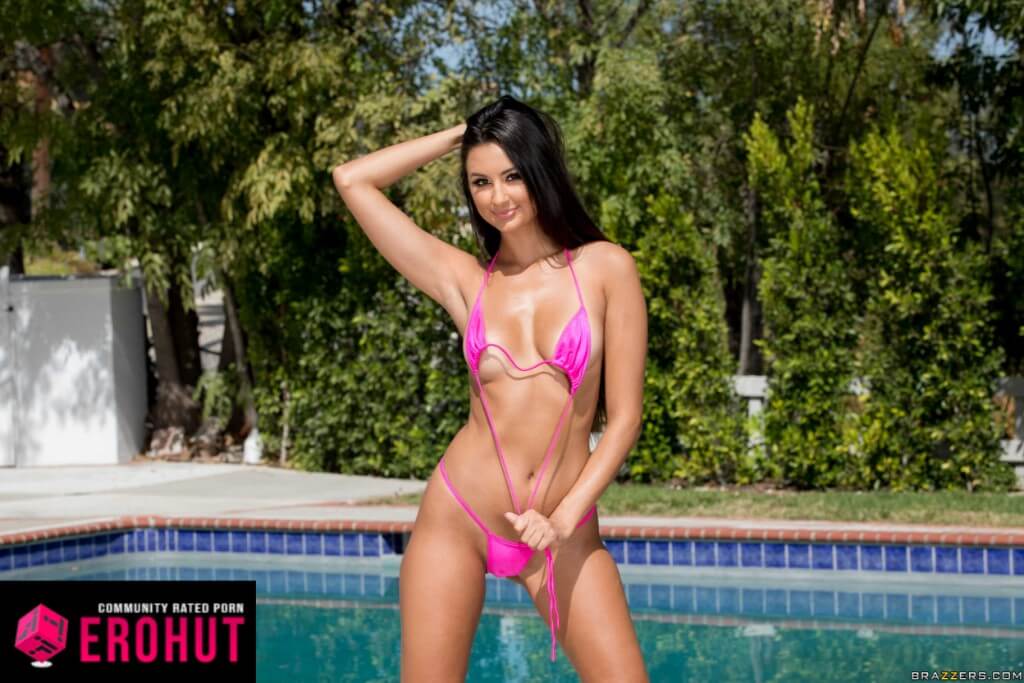 Now that's a proper pornstar with a beautiful body and all-natural too! Played the role of a teacher that left Eliza with a salty cum spot on her face. Fashionable and playful tie aside, it's just a stunning package. What if you hate chicks with glasses? That's not an issue as most of the videos on Brazzers.com feature Ibarra without any frames.
She also has a magnetic personality, and that's a massive pro. Eliza is one of the rare exceptions where you not only want to fuck her but make her your girlfriend too.
#17 Athena Rayne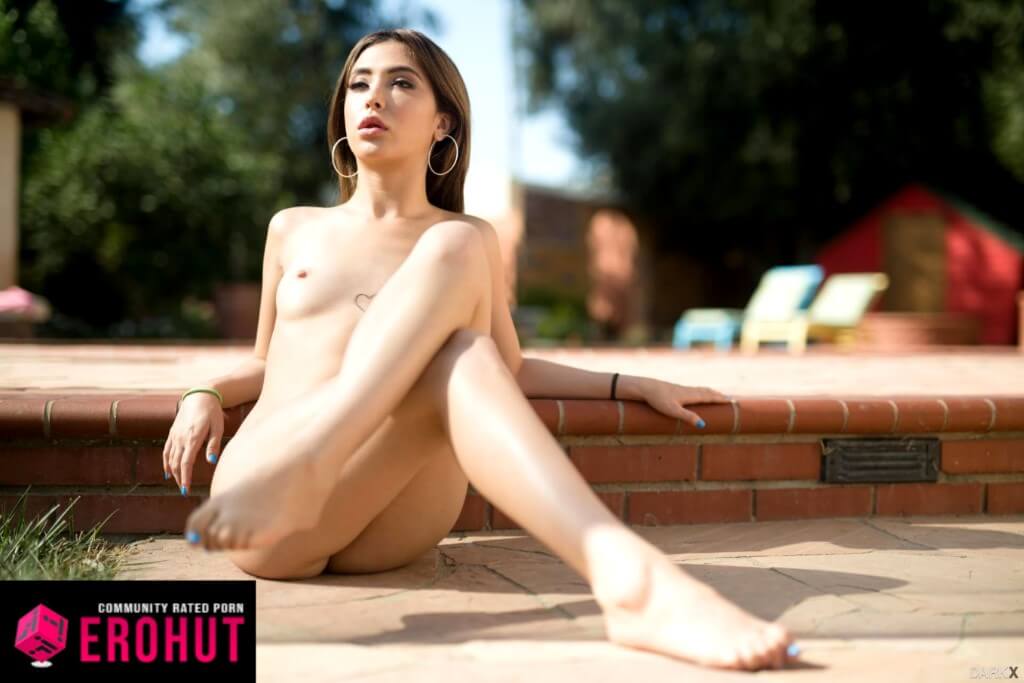 I spoke to Athena Rayne more than a year ago, and here's a thing. She did not give me a vibe of a pornstar who will become one of the big successes. Maybe because, at that time, I've already seen hundreds of aspiring actresses that went nowhere.
She is way hotter than before and is in the middle of this picture. BFFs.com has many newcomers that become pros later on, and I suggest joining the site.
#16 Holly Hendrix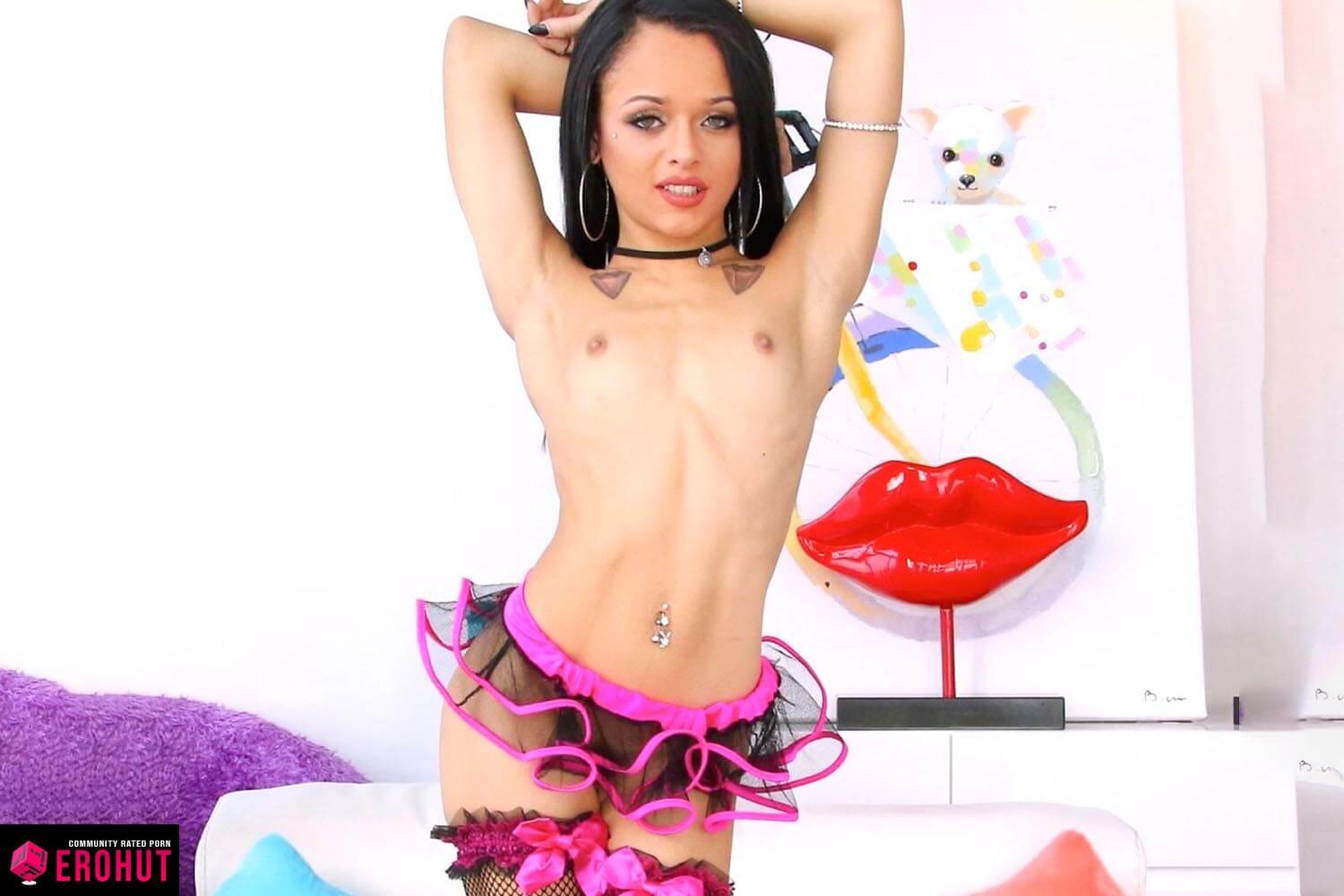 Yes, the mega slut herself, Holly Hendrix was born in 1997, the year of intense spinner (4' 10") cock suckers. She has disappeared in 2017 from various mega networks, but multiple compilations in 2023 and beyond reminded everyone that this pussy is lit, my man. I remember intense anal scenes and threesomes with Holly, those were intense, like hell intense.
I guess some will say that her time has come, and we need to find a better replacement, but we beg to differ! She is one of the all-time greats, and the best among all 1997 pornstars.
#15 Katie Kush
With 1 to 2 new scenes on Brazzers monthly, Katie Kush has quickly become one of the community favorites. Born on April 21st, 1997, the blonde Arizonan is now open for business. In 2021, Katie did her first anal scene, and you know what that means! After that, that spicy brown hole opened the floodgates.
So far, we've seen only the 1st generation of Katie, and by that, I mean no enhancements. Except for professional makeup, she remains "all-natural" to this day. The flexibility isn't bad either, and when you consider the small height of 5'3", it becomes evident why people seek out this nymphomaniac.
#14 Kylie Quinn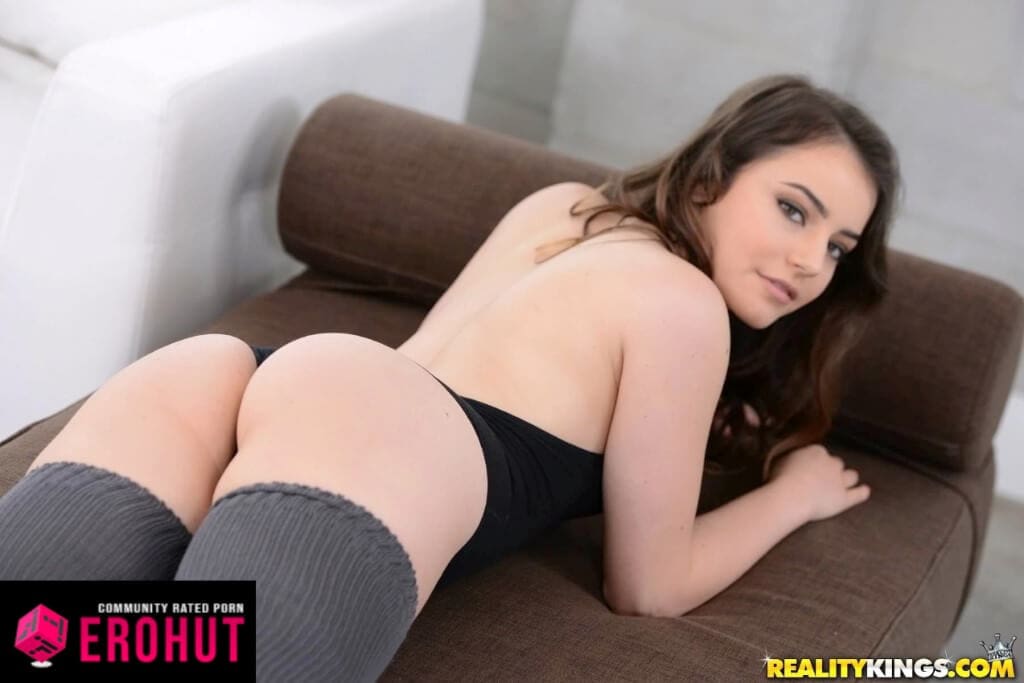 In the old days, this teen pornstar was somewhat reserved and maybe even shy. The porn industry, however, did its thing and turned her into a massive whore. Or was that inside her all along, and it just opened Kylie's real chakras?
Decent looking pussy and tits, although the figure needs some work. It's as flat as frozen pancakes if you know what I mean.
#13 Scarlett Sage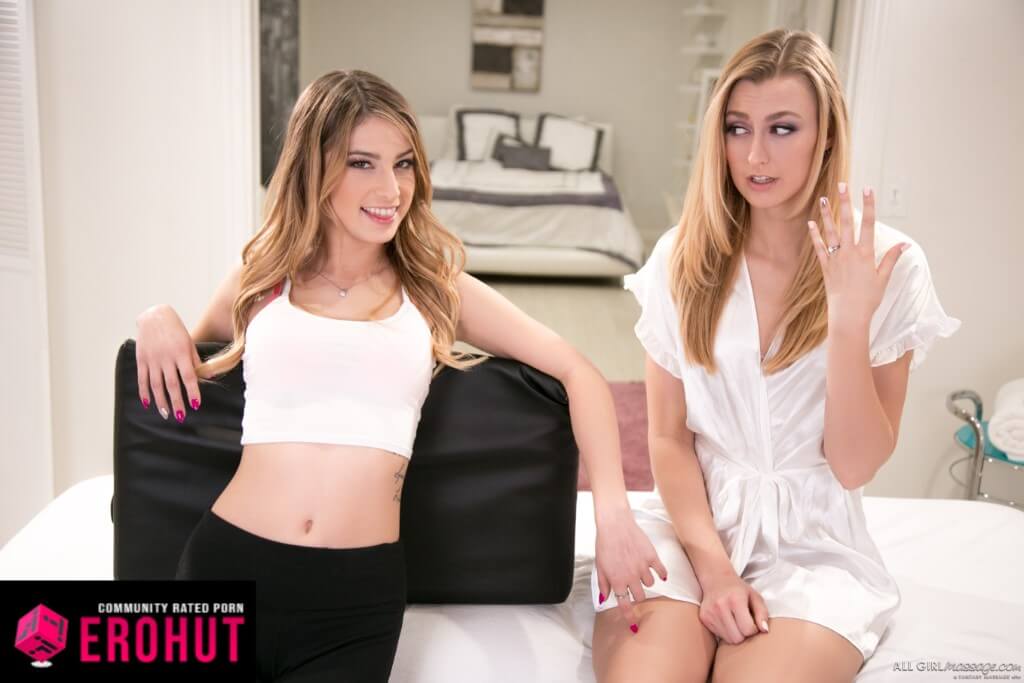 Guess she hasn't been in porn too long to know that the size of this dick is not that special. In real life, the adult industry may have way bigger dongs. Anyhow, Scarlett is one of the faster-growing sluts in popularity and does perform better than most.
Not a fan of the small package, but her face is at least 8 out of 10. Also, Scarlett has secured a contract with Brazzers, among other sites.
#12 Chloe Cuture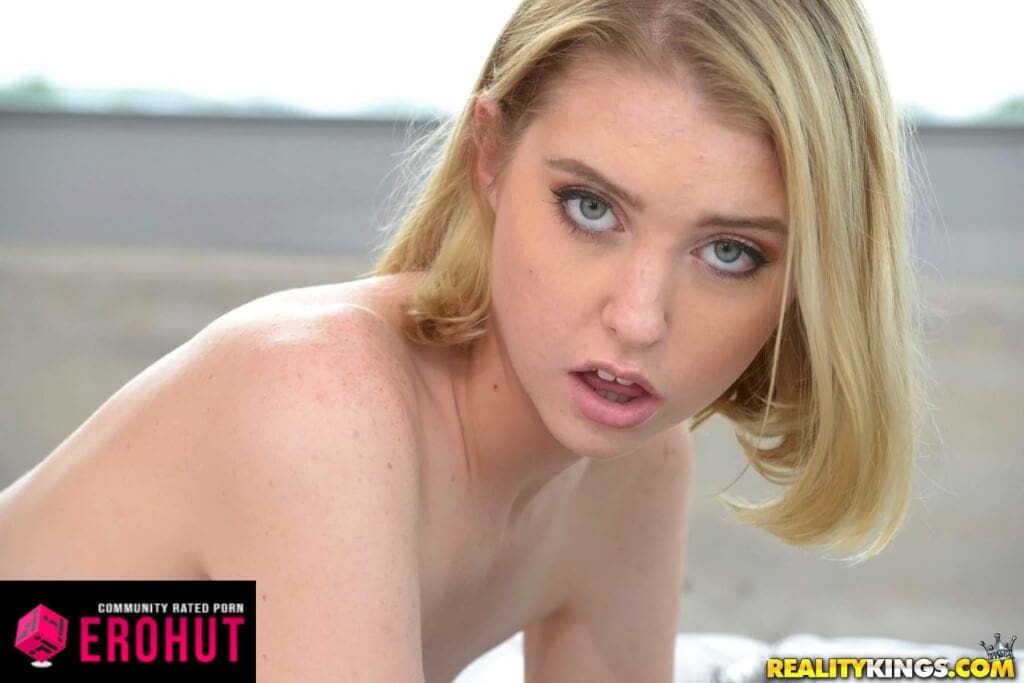 Okay, it's now getting on my nerves. Having watched hundreds of different pornstars, all from 1997, most need to change their life priorities. Instead, more than half have nothing but raisins for tits, and that's just sad.
The further we go down the list, the better it gets. By that, I mean age and not this top 10. Most new pornstars dream of achieving big things without enhancements, but that's not how the adult industry works. Anyhow, what's your take on Chloe?
#11 Lucy Doll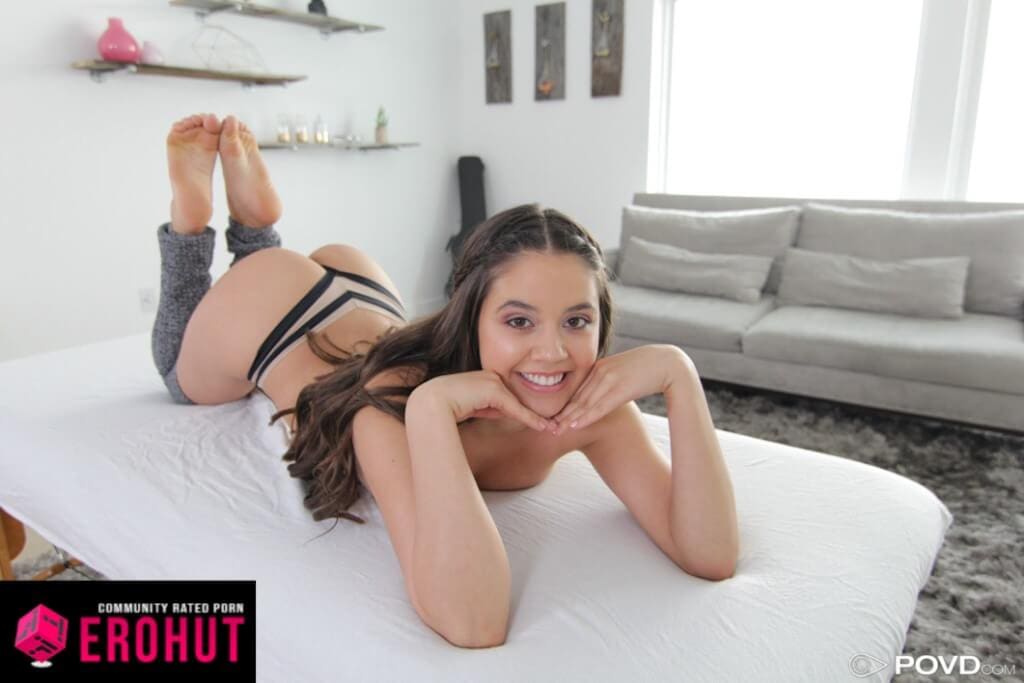 With a figure like that, does anyone even care about her front? We know that almost every pornstar practices yoga and can get into jaw-dropping positions. Still, everyone was left impressed and aroused by the flexible young babe like Lucy Doll.
This little beauty has Latin roots and a cute face that contrasts her cock-hungry nature. If you want to see inappropriate videos, Twistys.com is the place to be.
#10 Sarah Banks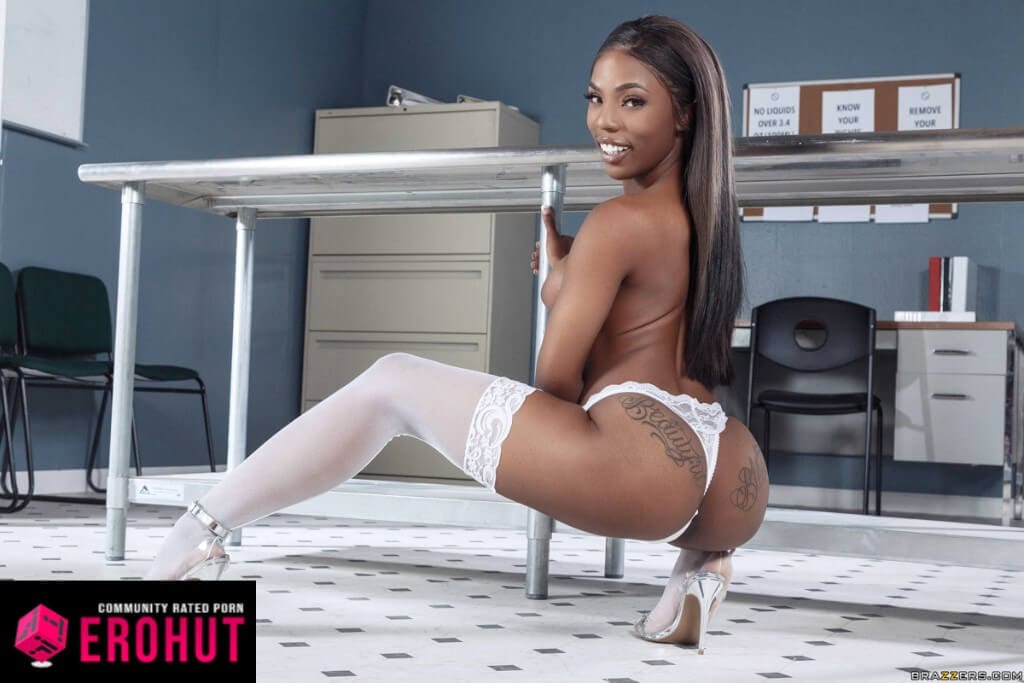 There's nothing like skewering some sizzling hot black meat on your white cock. Especially if you're sharing a pornstar-like ebony Sarah Banks with your buddy. This booty-twerking black babe knows how to oil up, tease, and take an anal beating.
The 4" 12' figure always looks terrific in the process too. Since Sarah likes a bit of everything and a lot of dick, you can find her on many sites.
However, our number one pick goes to Mofos.com.
#9 Anna De Ville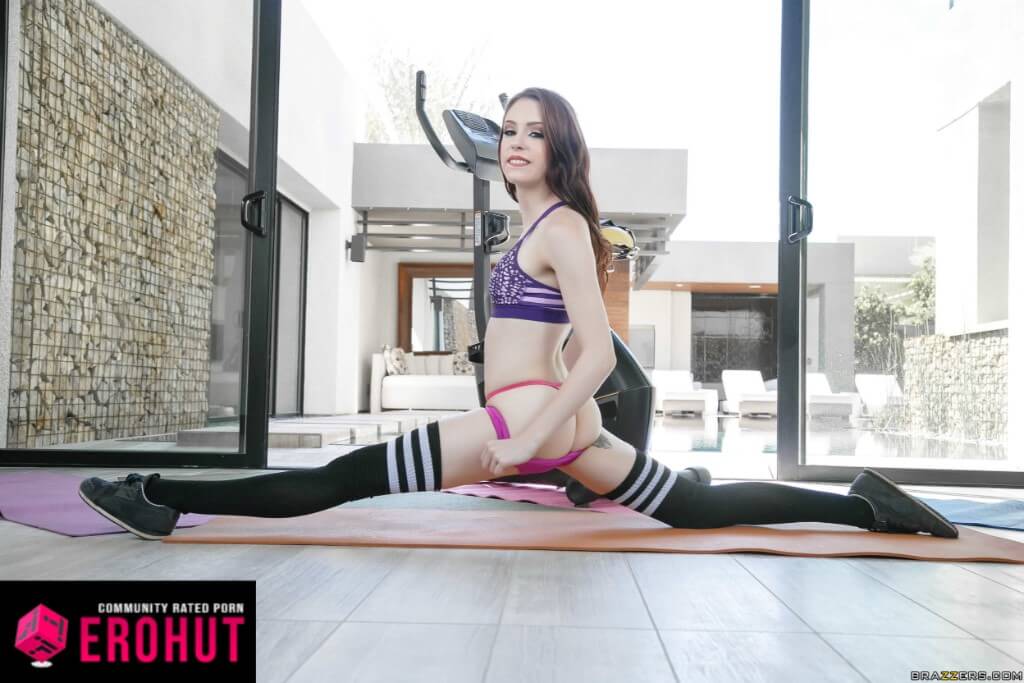 Oregon-born pornstar Anna De Ville is young, inked and obsessed with anal sex. It doesn't matter whether it's interracial anal, double anal penetration, or fisting. If Anna has something big in her ass, she's happy. To see some of the best scenes ever EvilAngel.com.
These 1997-born pornstars might not be as famous as older talent, but they are still good at what they do. But you can always drop us a line with your favorite hoe. After all, who doesn't like discovering new and exciting porn pornstars?
#8 Crystal Greenvelle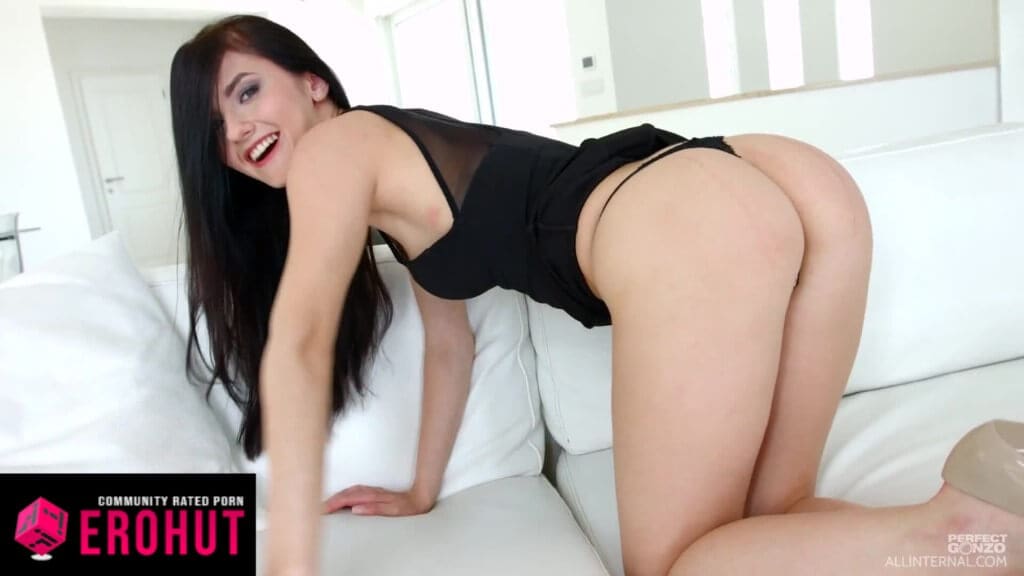 We have no idea whether Crystal Greenvelle is incredibly ambitious or a little whore. Either way, I love to watch this young Russian pornstar getting fucked in airtight scenes. Having as cute of a face as hers does help a lot. Also, that little body does make extreme videos even more arousing. Is such a thing even possible?
Anyway, besides triple penetrations, interracial gangbangs, and stuffing her ass with fruit, Crystal also has a sensual and erotic side. Like an octopus or chameleon, this 1997-born whore can turn into a perfect girl for glam-core sex.
Travel through all her holes on 21Sextury.com.
#7 Jenna Reid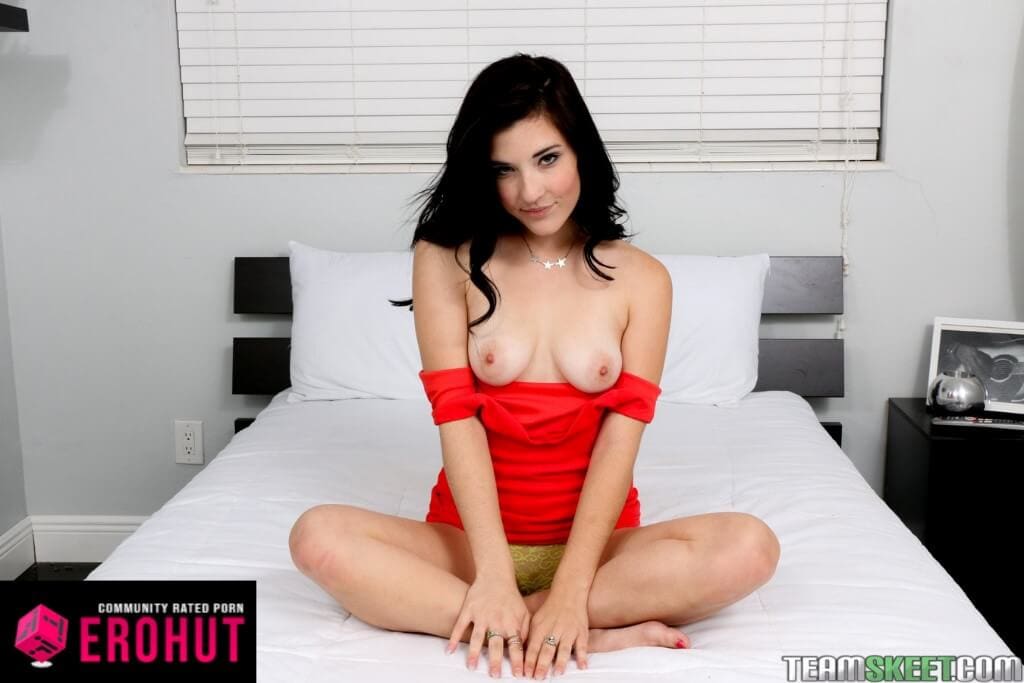 With three years in business, Jenna Reid has been anything but lazy. This cute pornstar from LA has dozens of scenes on $0 PornHub Premium and other sites.
Members can enjoy ass-smacking and pussy punishing videos. All of which feature big cocks or dildos. There is also a scene or two of fooling around with lesbians. Jenna fulfills all the fantasies you'd want from a cutie like her.
#6 Kiarra Kai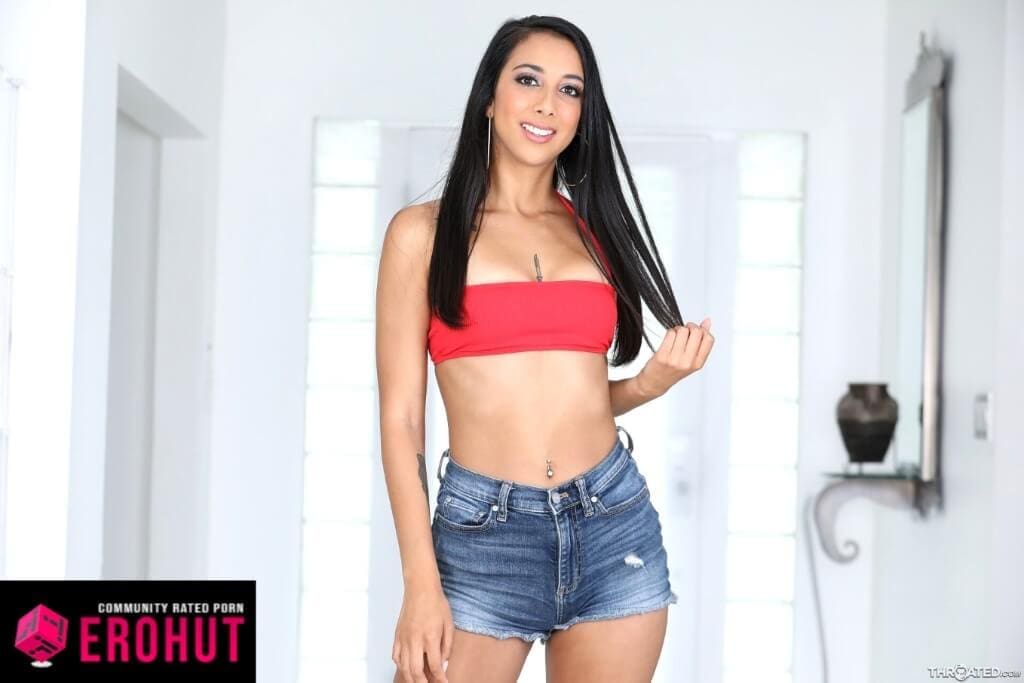 Who would not dream of waking up to something as comforting as this view? Threesomes are stressful and too taxing on stamina, at least for me. Foursomes, however, are way better, especially if all the performers are women except for you.
Born in 1997, Kiarra Kai is in the middle, waiting for her turn on BFFs.com. Youthful round ass, colorful panties, and a smile that never fades away.
#5 Gina Valentina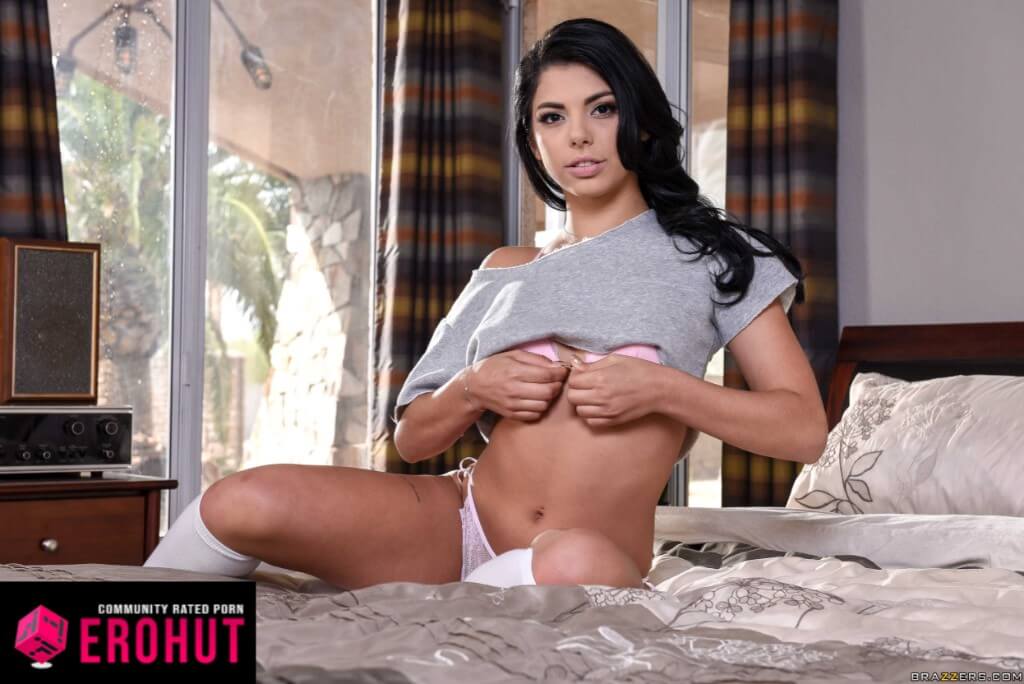 Enter any porn site, Brazzers.com for example, and Gina is there, dominating the charts. She's an incredibly likable person and character with a warm smile and a positive attitude.
That alone might not work, but she looks too cute for porn, and people go crazy, seriously. Kiarra has no taboos and works with anyone, including non-Caucasian guys and other hot sluts. She takes it in the ass, too, begs for more, and sucks dick afterward.
#4 Joseline Kelly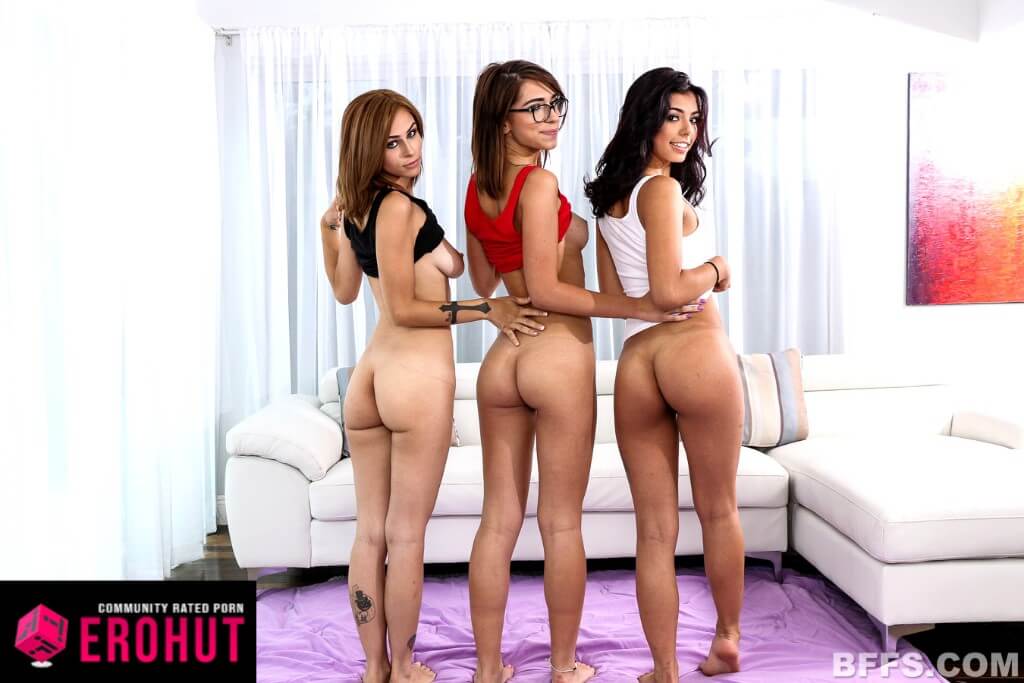 It's like Joseline Kelly was reading our minds. We love pornstars in leggings and yoga pants, especially if you tear them apart because of a POV cock ride. Joseline is a five-foot-four spinner from Georgia that loves rough sex and rear-end games.
Big cocks seem to disappear inside her tightly gripping pussy and little ass. One of the higher paid pornstars from 1997, and you will soon find out why. Skip the talk and watch her on Nubiles.net.
#3 Maya Bijou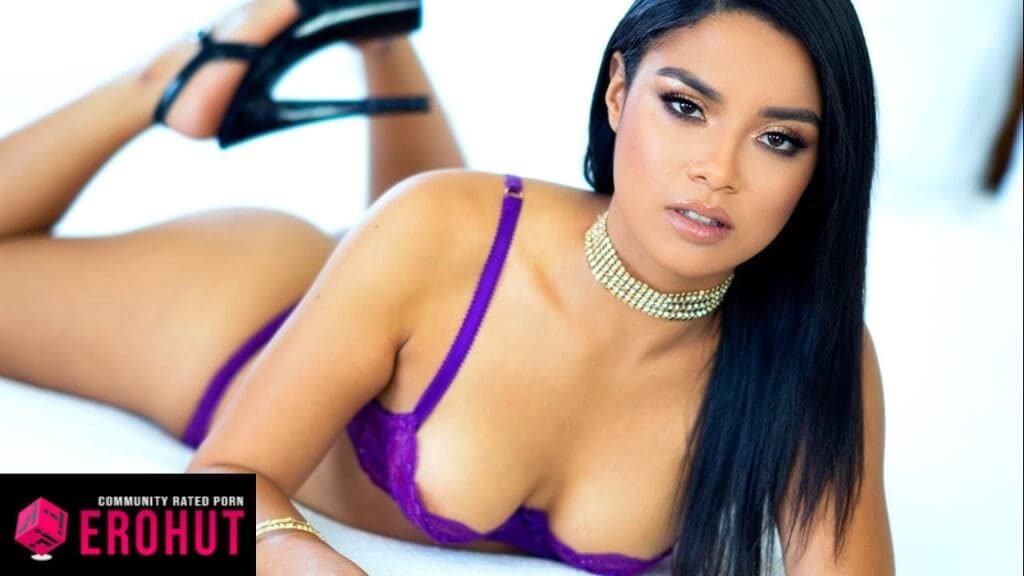 Did someone invite pornstars with glasses? It's a dying breed, and only a few troopers are left. One such pornstar is a 1997-born Maya Bijou. That sounds like a French name, tame and hot simultaneously.
Maya's body is not yet "ruined", and the features are mediocre. Take boobs that are too small to titty fuck or belly fat. Still, the community has decided, and here you have it. Maybe we're not seeing something?
#2 Gianna Dior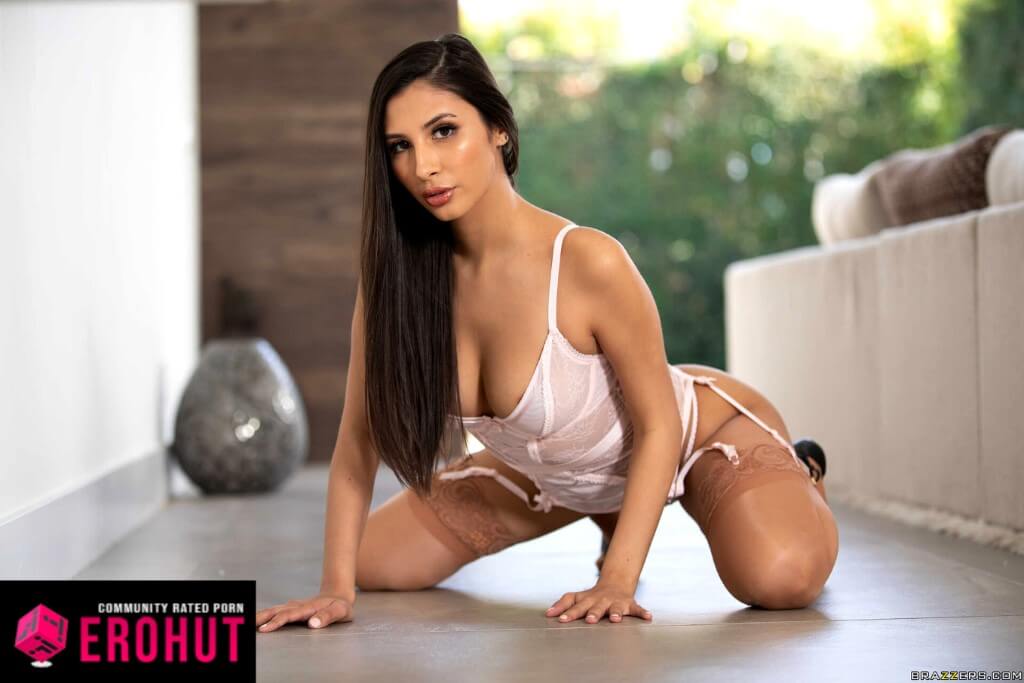 Mmmm, that's a sweet-looking pussy. No matter how many pornstars we cover, it's still as exciting as my first day. Especially when they are as hot as Gianna Dior. Meaty thighs and an outie pussy that feeds on any insertions.
How epic must it feel to stick your dick inside Gianna's warmed-up oven? I'm jumping on my chair from the sheer excitement while waiting for the download from Brazzers.com to finish.
#1 Leah Gotti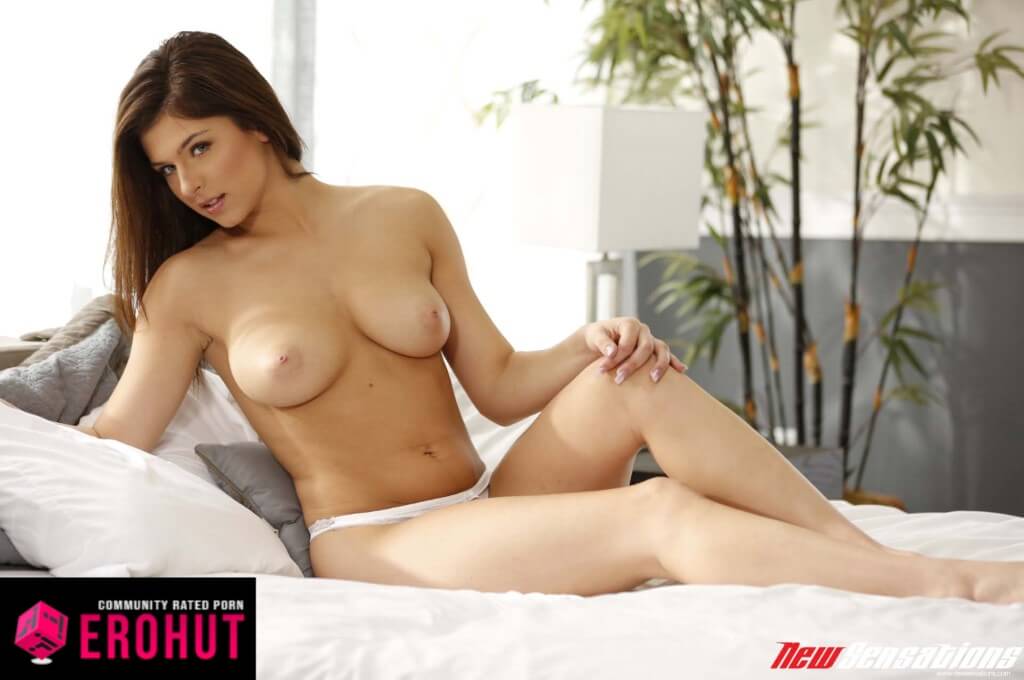 Unlike some of the girls on this list, Leah Gotti has made a name for herself. Not in a decade but in a short while. At five foot two, Leah is busty with thick thighs, a pretty face, and a round ass.
She showed you could handle an interracial gangbang as a teen. Also, Gotti never skips a chance to bounce the gaped butt on a thick cock. On the flip side, Leah is also outstanding when it comes time to tease and pose solo. Leah works with many sites, but Brazzers.com has most of the videos.