Even though English girls get a bad rap for their looks, there are plenty of hot pornstars from Great Britain. The world of porn is rich in everything, including different ethnicity and babes.
Not only are they gorgeous, but UK pornstars also have a sexy accent which can be quite the aphrodisiac. To honor these hotties, we've put together a top 10 of the sexiest British pornstars. Prepare to see a boat of big tits.
#23 Amedee Vause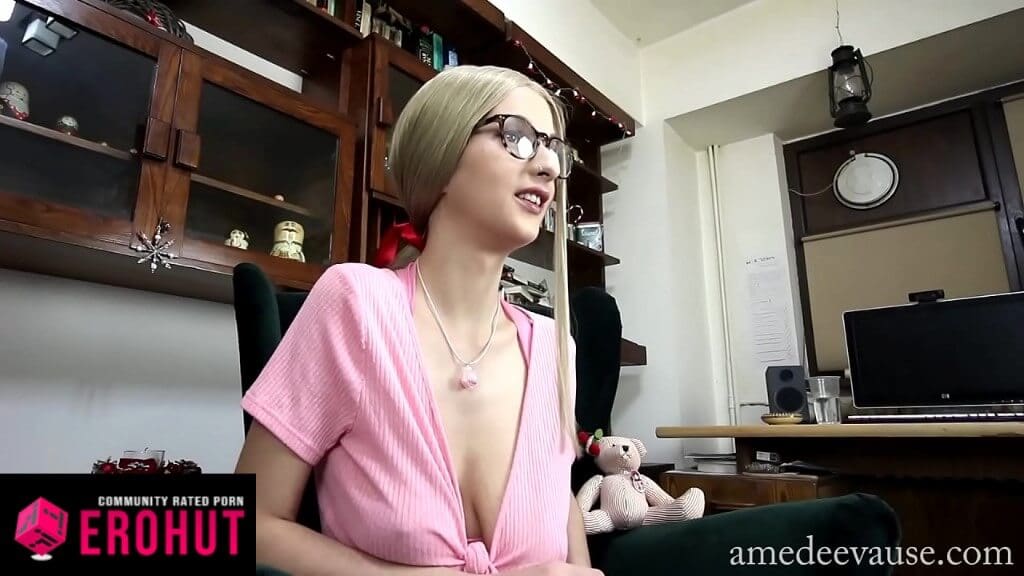 Young Amadee Vause is a slim, sexy British pornstar with naturally large breasts. Yet, despite her cute face, she's wild in bed. Whether it's titty fucking, deepthroat blowjobs, JOI, or incest roleplay, she does it all so well.
If you are into teen pornstars, I can understand why Amedee is not your top or even middle pick. But, you do know that with age comes experience, right?
#22 Ruby Sims
Ruby either played too much of "The Sims" or has a crush for Sinns, because there is no way you can come up with these names otherwise. When describing American pornstars, I like to be visual and use colorful compliments like "hotter than cum socket" or "horny whore". However, doing so feels wrong when you speak of British pornstars. We need to be fancier and more understanding, they were, in fact, part of the EU at some point.
With first clip on Brazzers at the end of 2022 and a few more in 2023, Ruby Sims looks as inviting as a fresh kebab. No, wait, that sounds wrong. Grab a cup of tea, hit that membership login button, and prepare to smash your cock until you make it into an old fashioned peach cobbler
#21 Taylor Wane
In terms of looks, Taylor was volcano-levels hot, especially when you use some Photoshop magic and remove wrinkles. She's a MILF and possibly GILF now at over 50 years old. Got into porn more than thirty years ago (1989), reaped multiple awards, and left the industry.
With all-stars aligning, Taylor Wane was invited to join Brazzers.com and accepted the offer. There are nearly two dozen videos of this all-time famous pornstar in Full HD.
#20 Rebecca More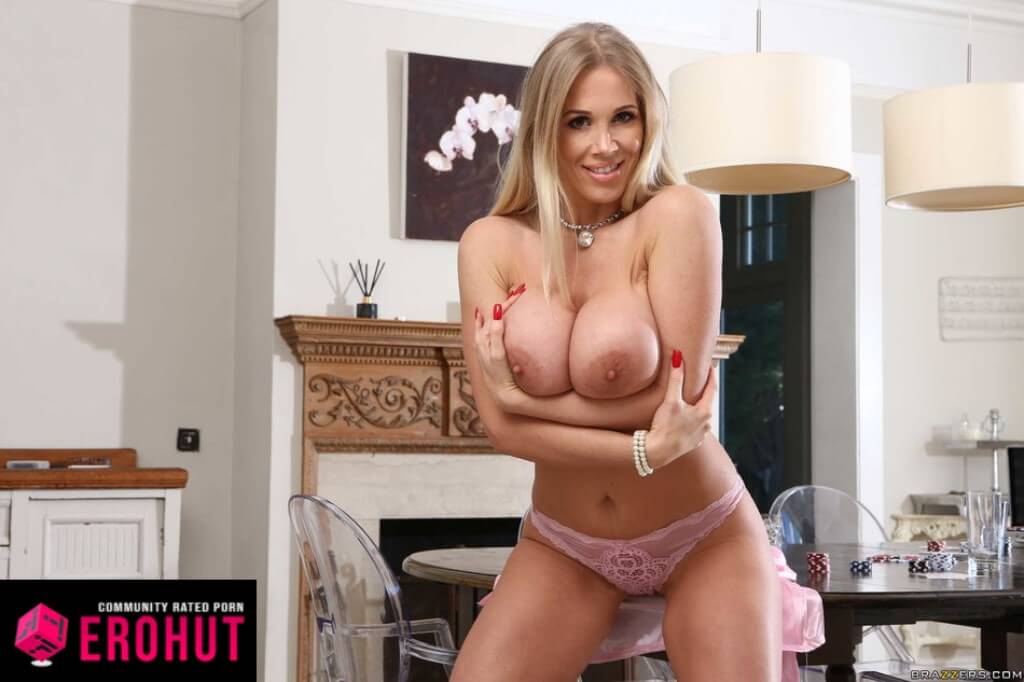 Yes, this is the girl from the famous workout GIF on Brazzers.com. As impressive as it sounds, Rebecca looks better in motion than in pictures. That's even better since other sluts need makeup as well as Photoshop.
What does she do for a living? Takes in the ass, adores polishing dicks, rides cock, and enjoys skiing with a black unit in every hand. Seriously, trust me on this one, and ignore the galleries. Watch a few trailers with Rebecca and you'll be cumming in no time.
#19 Kiki Minaj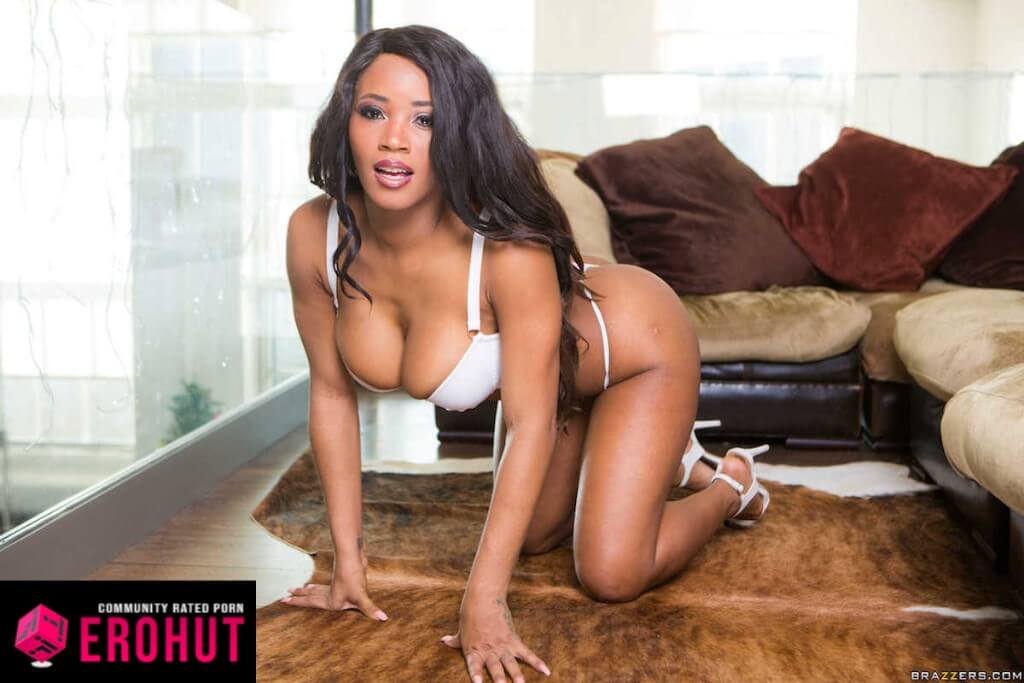 We've had whipped cream with brown jam, and now it's time to bring the peanut butter. All for the ultimate British pornstar sandwich. Kiki Minaj is perhaps one of the most beloved sluts of the year. She was born in Wolverhampton, United Kingdom, and has been exploring various fetishes ever since.
Known for supreme squirting acts and memorable lesbian scenes (especially pussy licking, these parts are lit), Kiki still manages to outdo herself. Hit that follow button on the Brazzers.com site to keep up to date with Minaj's latest doings.
#18 Leigh Darby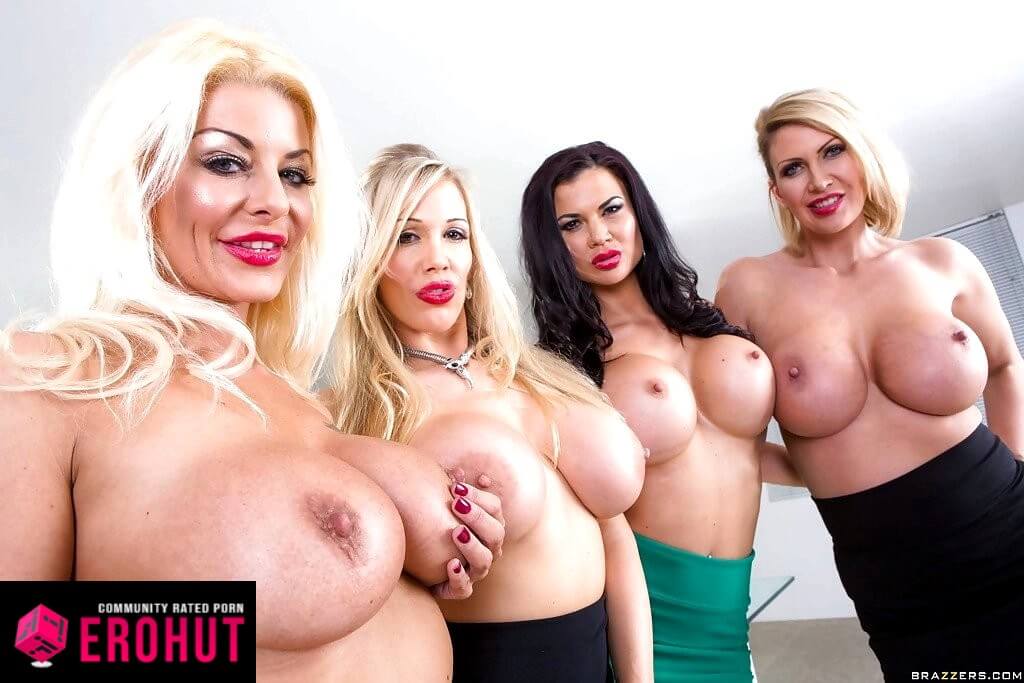 I'm not going to exaggerate nor claim my love for the blond. Since Riley is my favorite pornstar that has walked the Earth, I'd pick her over Leigh, that's a given. However, two is better than one and who wouldn't love to switch places with this guy?
I mean, he's banging the hottest sluts in the stratosphere, including a Manchester-born, Leigh Darby. She has been playing kinky games since 2013 and is still growing in popularity; find her on Brazzers.com.
#17 Miss Alice Wild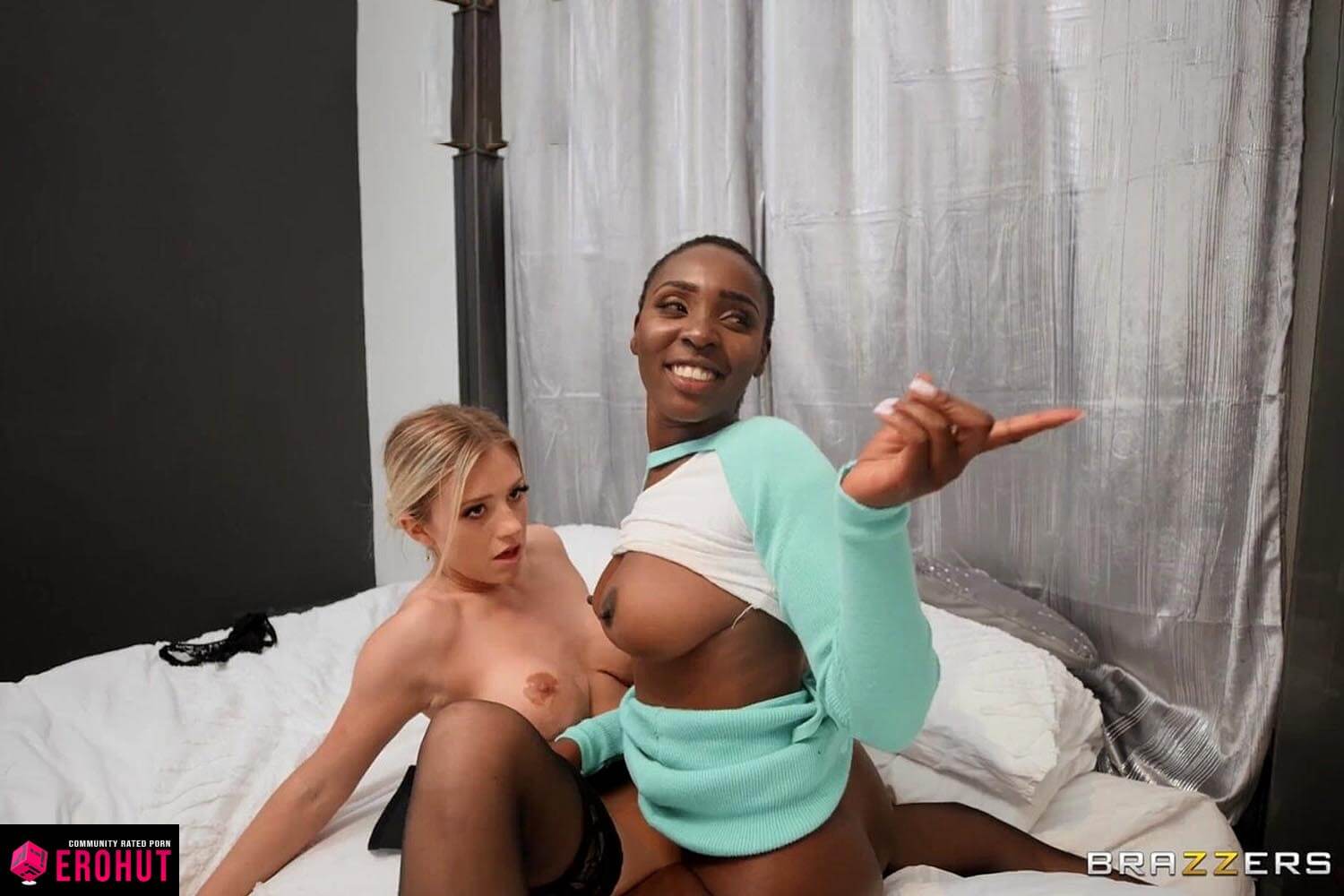 Oh, yes, let's add "Miss" to my nickname, that will make things better for sure, maybe even show how innocent I am and lady-like. That was my first-time impression of Miss Alice Wild, a seductive British slut with glorious proportions. All the other impressions, thankfully, were much better and as soon as Danny's cock was inside her cunt, we forgot about a lame ass alias.
Days after Alice's cunt was split open by a monstrous cock, she double teamed with Zaawaadi, a short-haired African pornstar and did the dirty deed again in a solid threesome scene.
#16 Jasmine James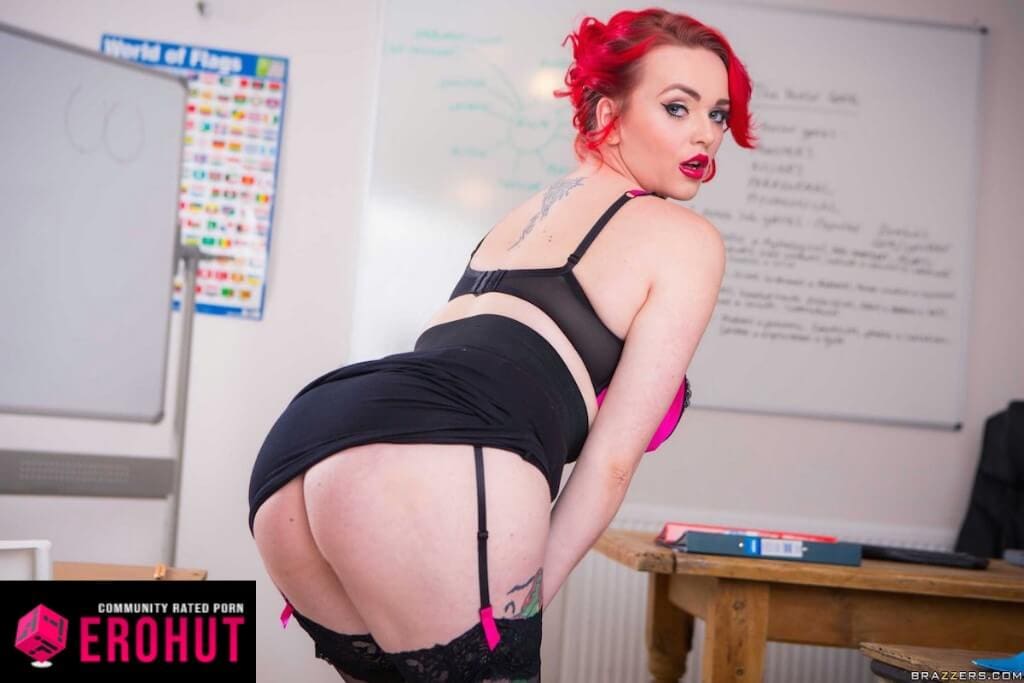 Pale redhead Jasmine James is an English pornstar goddess with a thick body. Thanks to her big tits and big ass, she's bound to keep your eyes glued to your computer screen with scenes on Brazzers.com. Can't deny her looks and UK charm.
All that junk food is an American specialty that has no intention of leaving Jasmine's body, for better or worse.
#15 Jasmine Webb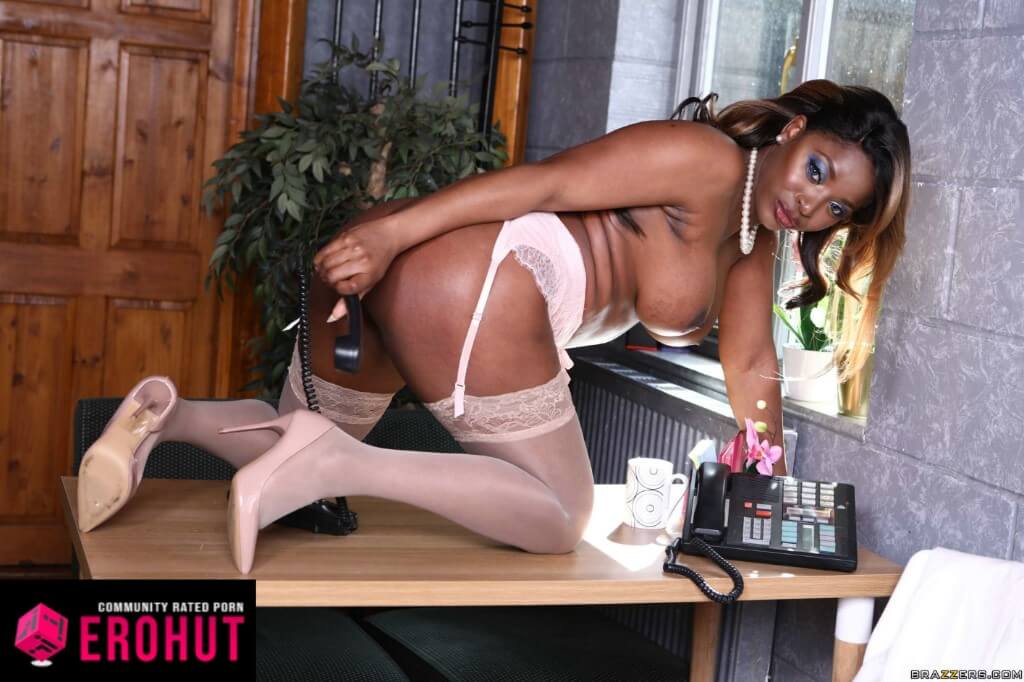 Jasmine Webb, or Mistress Webb, is a hot brown bunny from the UK. This black British pornstar has an athletic body, and a pretty face and has fucked her way to the top of the adult industry.
Like unicorns, Jasmine is one of the very few remaining ebony pornstars that is not white. Now she can be found on websites like 21Sextury.com.
#14 Emma Leigh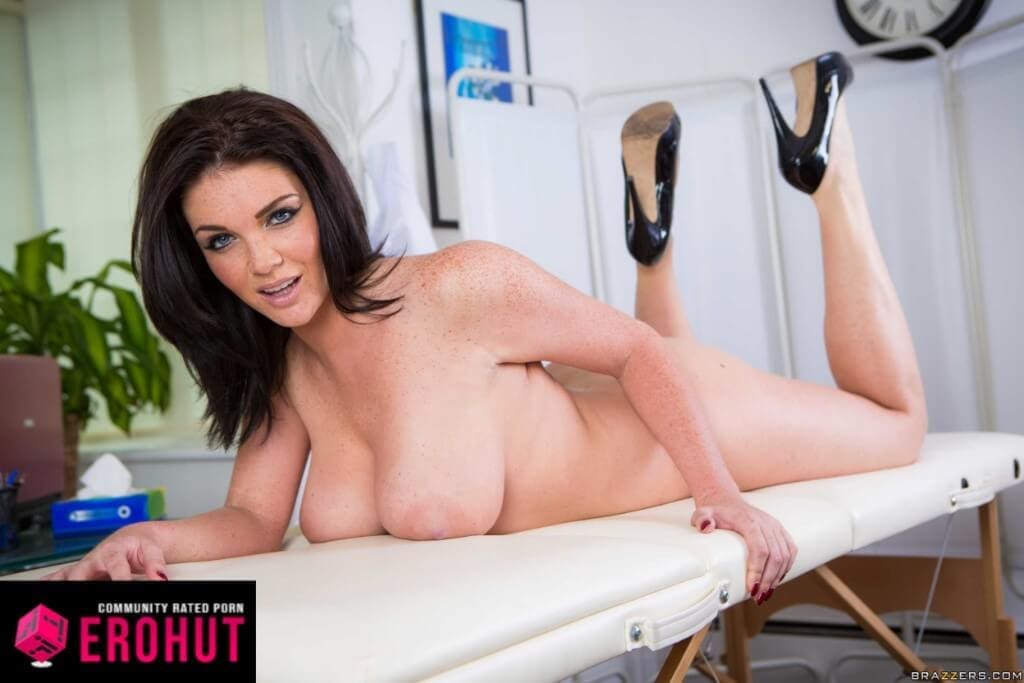 Woah, this is the gathering of English pornstars, as we have three sluts and one stud, all from Great Britain. Coincidentally, all of them have already been covered here. If your memory is greater than that of a fish, then there should be only one new face.
The bride Emma Leigh on the left was missing, and here we are. Like Pokémon, our collection is now complete.
#13 Paige Turnah
Paige Turnah is the perfect example of a big and sexy English pornstar. She's tall and with a big ass! Her goodies and pros don't stop there as we get to see that large set of natural boobs. That's always a good seller!
Paige has been built to withstand fierce fucking and is delighted with each big dick that comes her way. Get a taste of her big booty on Brazzers.com or other epic sites.
#12 Ava Dalush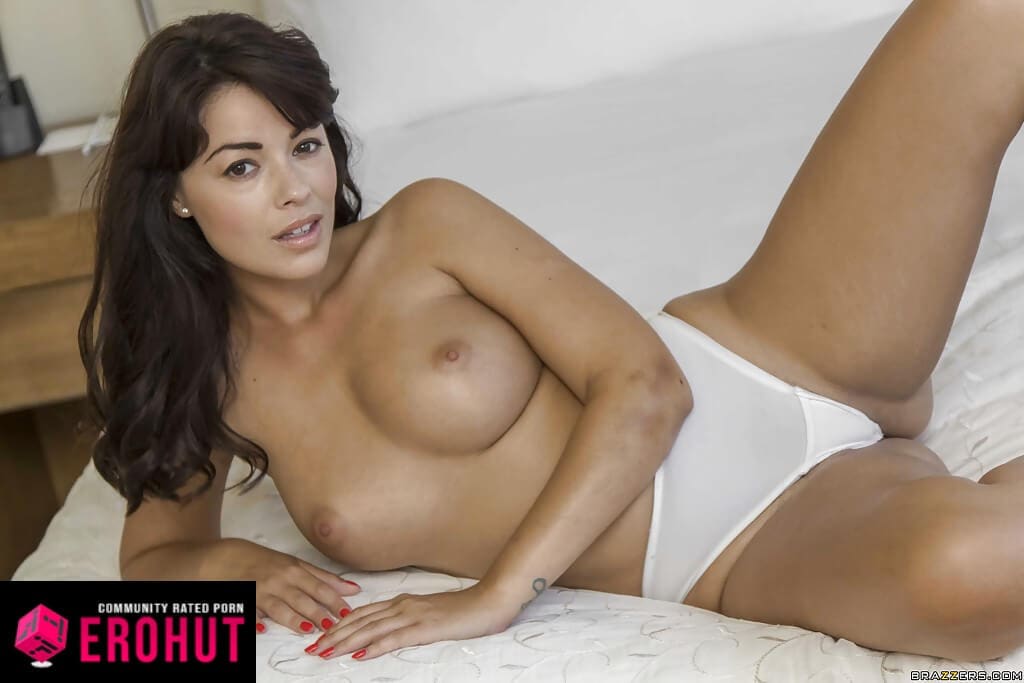 Ava Delush is a beautifully petite British brunette. Combined with a smoking hot body that just begs to be plowed. So are you pulling your dick already, or still waiting for the first date?
You can see her fuck fake cab drivers, casting agents, and black guys. For that extra spicy sauce, Ava enjoys intensive suffering through BDSM sessions. Start Ava Dalush adventure on Brazzers.com and deplete your balls.
#11 Gina Varney
Don't mix two cities, Peterborough (where Gina is from) in the UK differs from Saint Petersburg in Russia. Always on time and point, the British pornstar was blessed and cursed by mother nature. For example, her extreme height of 5'8" is more than enough and could cause issues with a few male pornstars. Also, the typical British diet has caused her belly to grow as fast as those pork chops do before hitting the supermarket.
On a positive note, the looks are close to seven while 36D boobs will push Gina Varney to a solid eight for those who are into it.
#10 Tina Kay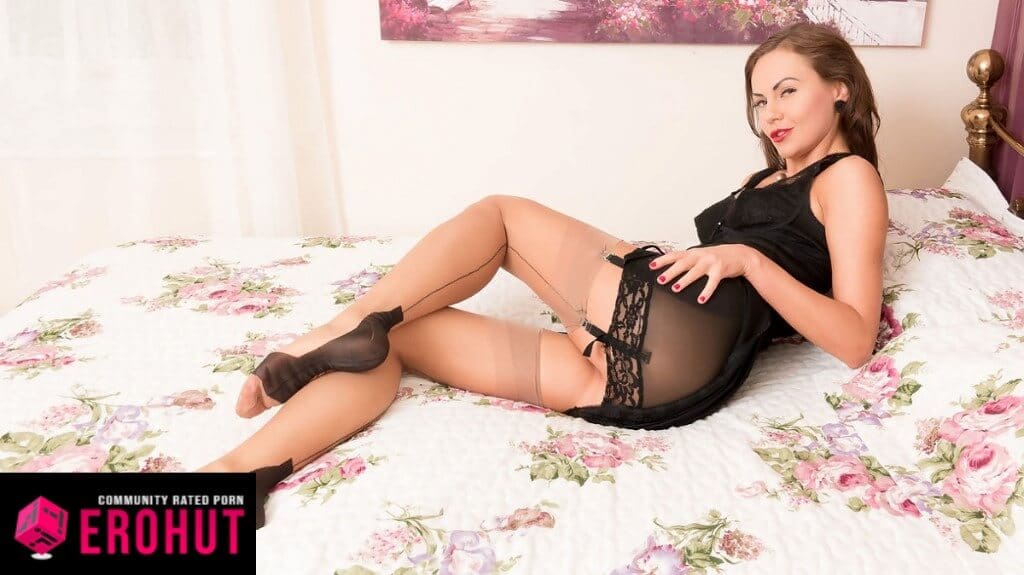 Bubble butt and fatigued asshole that was stretched as much as the Brexit deadline. Fucked for over a decade, Tina was initially born in Eastern Europe, and guess she's a Lithuanian pornstar of some sort… However, when you live in England for as long as this slut, sucking nothing but British sausage, you can classify her as a pornstar from both countries.
Still decent looking, but only if you are used to MILF sluts.
#9 Tanya Tate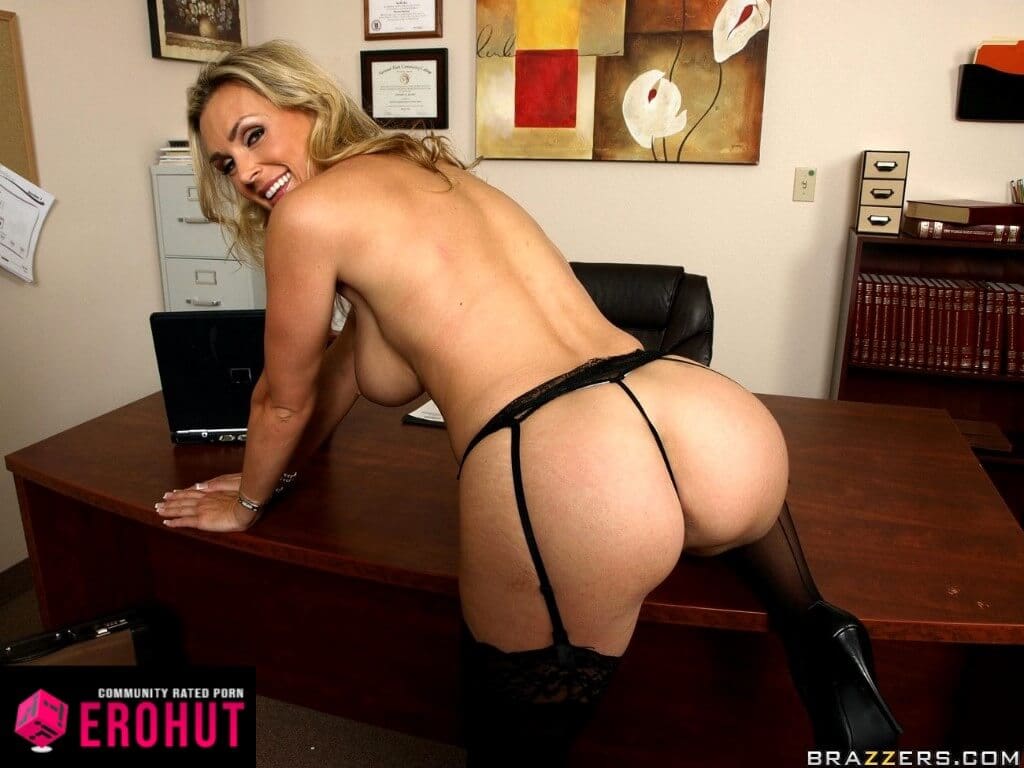 Tanya Tate is a blonde British cougar with big fake boobs and a taboo-breaking appetite for sex. She seduces stepdaughters and stepsons and enjoys any stimulation. Tanya could be too old for many of you, but this British pornstar is a living legend.
At one point in your life, you will watch her point, intentionally or by accident. That's okay because she is super hot.
This whore is regular on Brazzers.com, so keep that in mind.
#8 McKenzie Lee
Ridiculous fake breasts just ruin the look, but McKenzie is not the first hoe to overcompensate with the looks. Surprised these massive balloons don't explode during mid-flight. Buy a cheap bra and we're ready for some serious business.
Awful qualities aside, McKenzie Lee, has a petite body and that's a novelty among British pornstars. Most of them are chunky, to say the least. Also, we've fallen in love with the gorgeous wavy hair. Thank God it's not blond!
#7 Georgie Lyall
What I've realized through the article is that pornstars from the UK don't blossom as fast as slutty Americans. For example, Georgie Lyall is a performer from Glasgow that will soon hit 40. Compare that to European or USA sluts, and most of them haven't even hit the 25-year mark.
So, what about this blond sensation in the picture above? With signature tits and pristine teeth, she has been cherished by studios like Brazzers.
#6 Jasmine Jae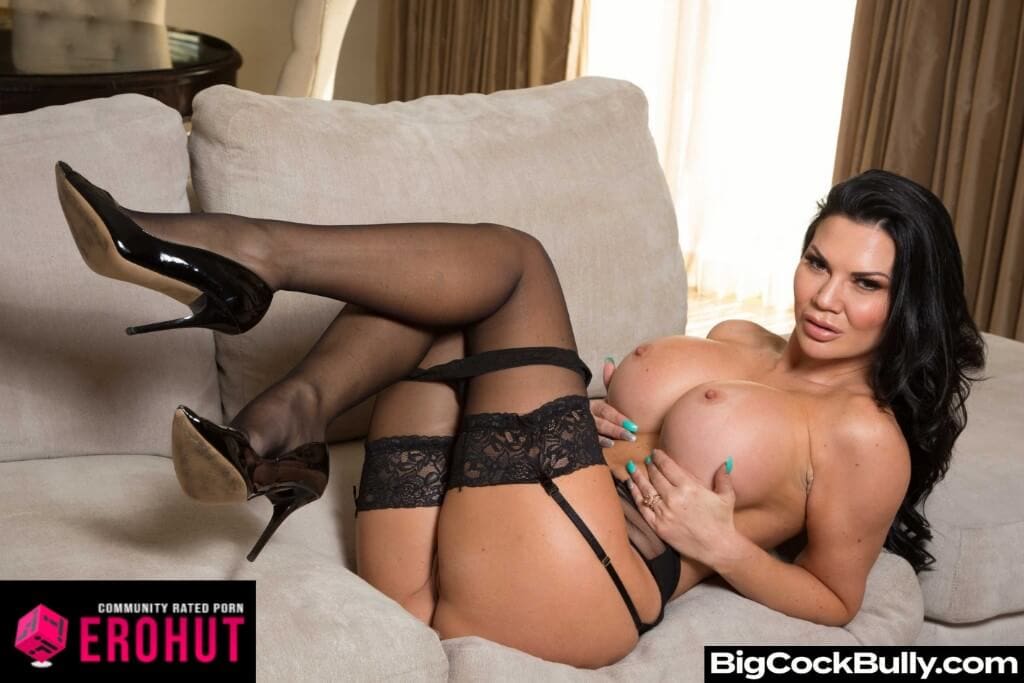 You don't have to watch more than a few scenes to know that Jasmine Jae is a cock slut extraordinaire. This brunette British MILF with large boobs and pumped-up lips is equally comfortable playing a femdom as she is getting gang-banged.
You can see her work on Brazzers.com and the likes. Stunning figure, whore's makeup, and filthy little hole to put your dick in.
#5 Sophie Dee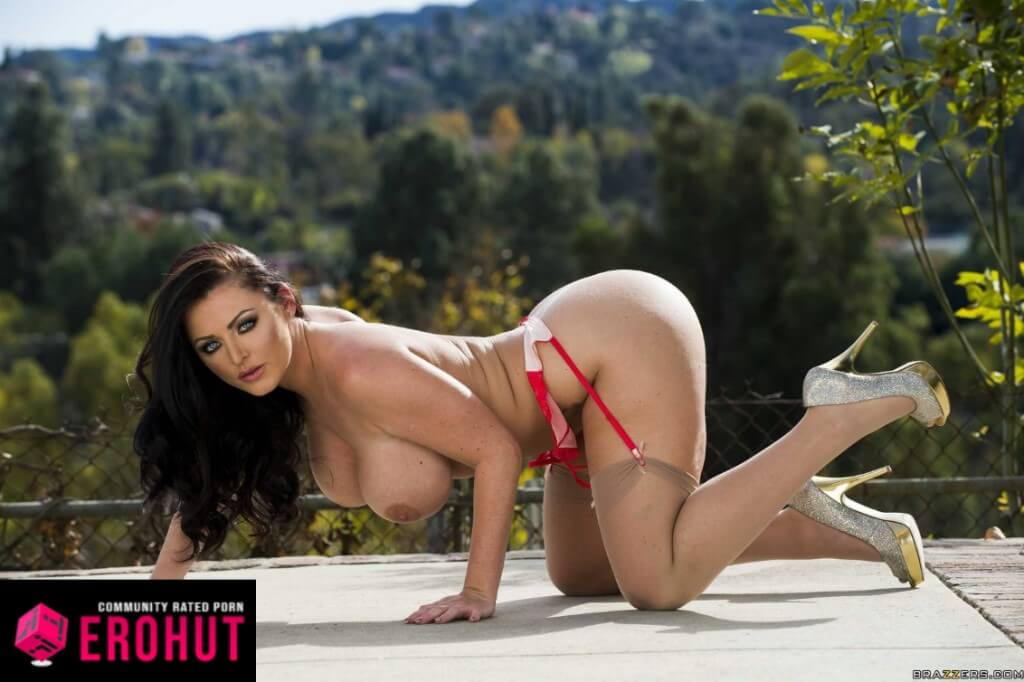 With so many great contenders for the top spot of British pornstars, picking Sophie Dee was no easy task. However, her stunning face, 36DD tits, and delicious big butt nudged us in the right direction.
If you haven't' seen her perform, you owe it to yourself to check her out on Brazzers.com.
That's the end of our top 10 list of sexiest British pornstars. We've mentioned girls old and young, black and white. So now it's up to you to have fun. Did you enjoy our list or have something to add? Let us know in the comments. We appreciate your feedback.
#4 Harmony Reigns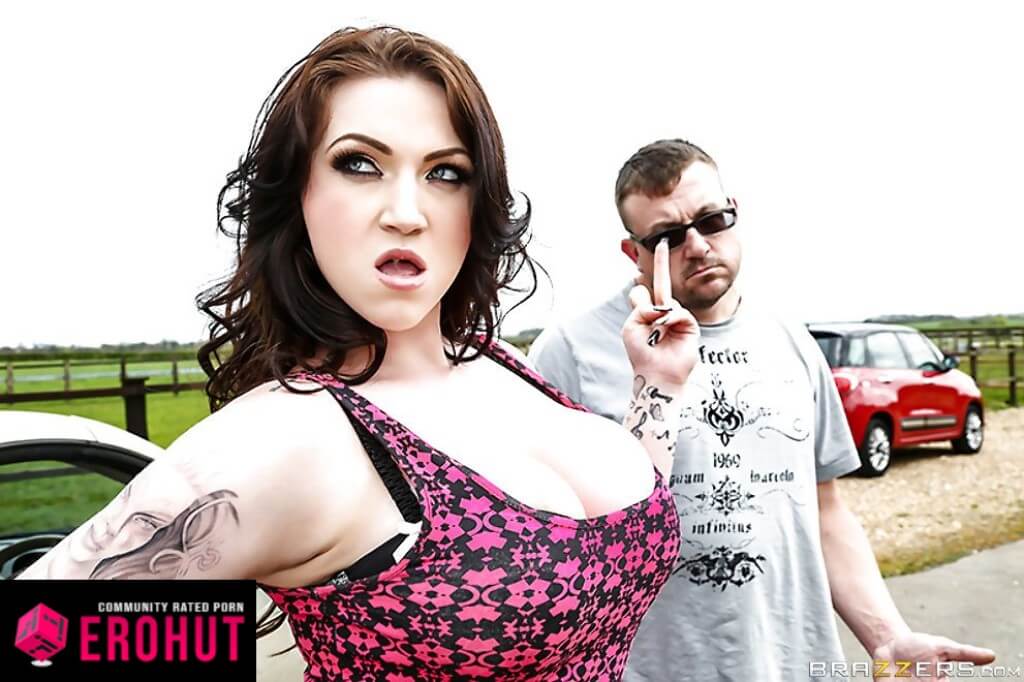 Looking like Paige Turnah, Harmony is a well-built (and chubby) pornstar from the United Kingdom. Like the rest of the hottest, British-born performers, her tits are magnificent. Nicely trimmed cunt and wavy hair are her trademarks.
They aren't sisters, but we can guess that many of you would love to see these two British sluts together. She has a very red pussy.
#3 Hannah Harper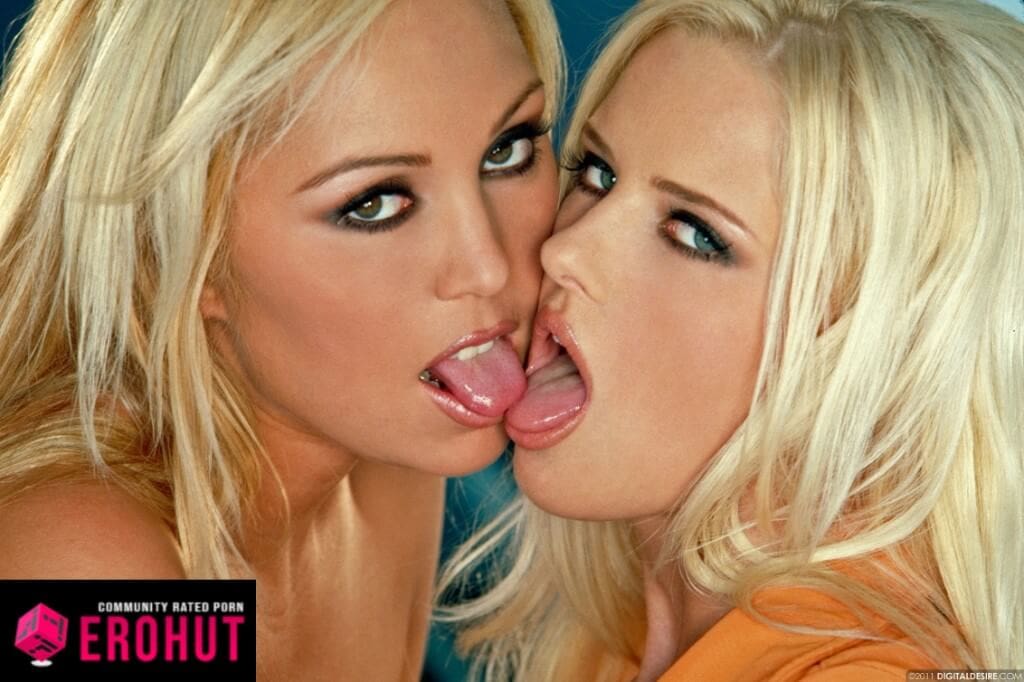 The British pornstar legend, Hannah Harper was one of those performers that your parents aspired to. It could be the reason behind your birth too! Cold evenings, poor-quality VHS tapes, and God knows what else.
Cum on her tummy, tell her to cook Shepherd's pie, and finish it all with biscuits. All we need now is some egg-beating. Can you sacrifice your eggs for that matter? Or are we not entering the extreme BDSM area which is a big no for you?
#2 Ella Hughes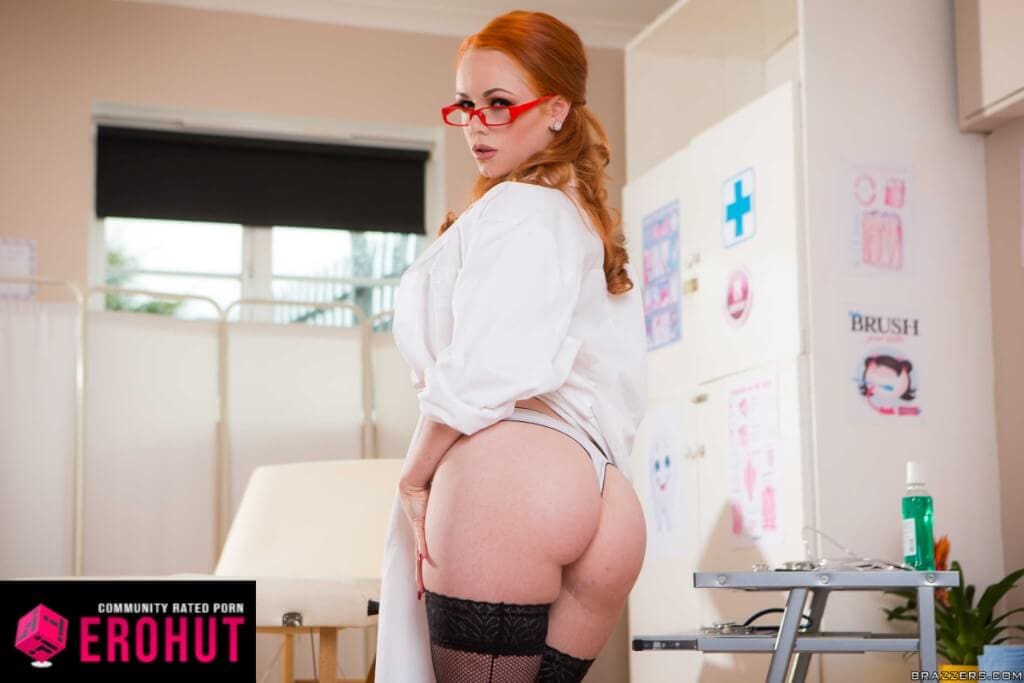 It's hard to stay indifferent to Ella Hughes because this petite young redhead with pale skin is piping hot. Anyone who is aroused by this ginger beauty can watch her in many different scenarios.
Be it in school, sex scenes with her driving instructor, or always fashionable, interracial sex. Hughes truly enjoys the destruction of black dicks. See this curvy British babe boned on RealityKings.com.
#1 Stella Cox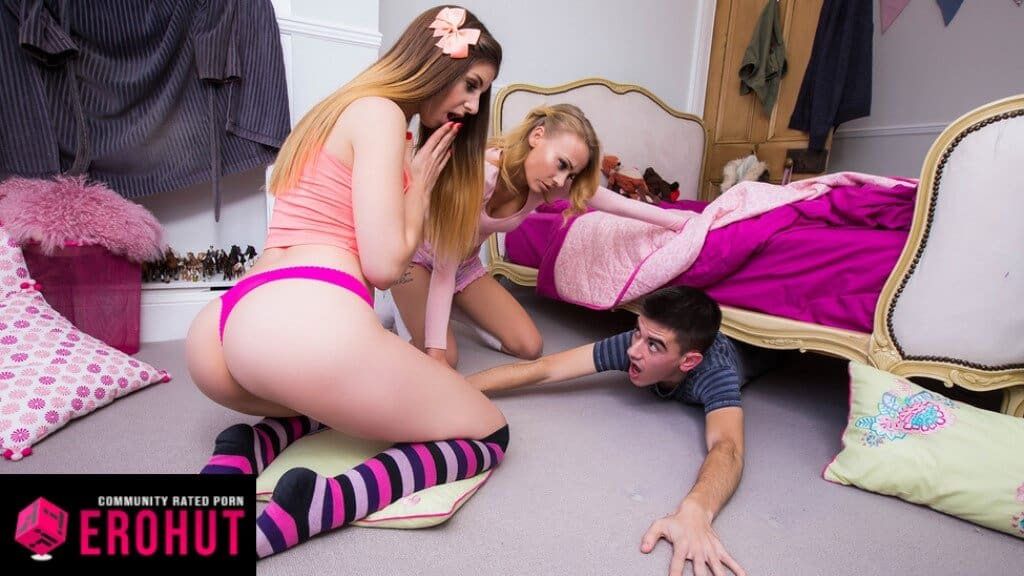 Stella Cox has a lot of good things, but for me, she is just plain ugly. However, I do understand why so many of you love her. As it turns out, she's your favorite.
Big natural tits, a sexy face, and gorgeous legs. Even better, she isn't saving herself for anything. From BDSM to DP and gang bangs, Stella lives life to the fullest. This UK pornstar fucks her brains out on multiple websites, including Brazzers.com.