After the fall of communism in 1989, Hungary lifted the ban on the production and distribution of pornography and opened the floodgates. What followed was a boom that transformed this small landlocked country into one of the leading producers of porn.
As a result, we can now enjoy a whole bevy of beautiful babes and make this list of the sexiest Hungarian pornstars. Thanks to their talents, they can now join the army of whores and compete with other European pornstars. Let's look at what we got here.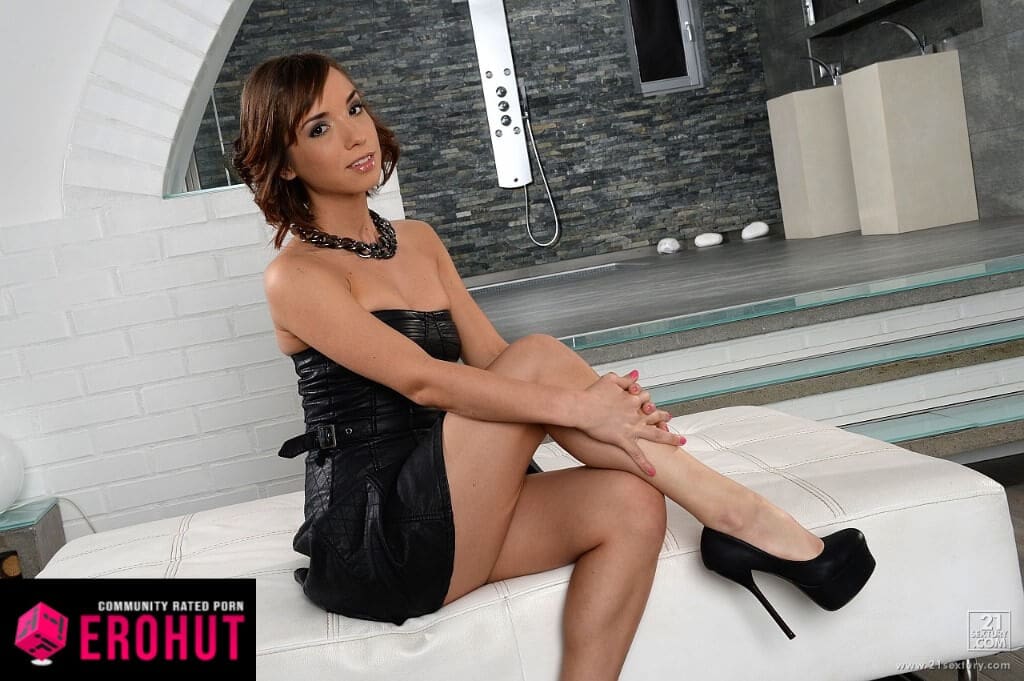 Yes, we are as confused with the usage of "Hot" by Hungarian pornstars as many other viewers. Nina Sunrise or simply Tina Hot, is a cute young redhead that dipped her toes in the porn business and left us with tons of hot scenes to watch.
Her public sex videos are hot as hell, but she's also gone toe to toe with Rocco Siffredi. Even filmed glam-core scenes and put her young body through a grueling DP foursome. There Tina was forced to learn and love the ropes of anal. Find her juicy work on any free sites. You'll love what this Hungarian slut does.