Nowadays there's more than one way to get your hands-on hot chicks or see what your favorite pornstars are doing. Social networking sites like Instagram, Twitter, and Snapchat are what we like to use. But let's look at the latter and find out who are the best pornstars to follow on Snapchat.
If you'd like to have some fun, install the Snapchat app on your phone and add these pornstars by using your camera or the links below. We love technology!
#20 Trinity St. Clair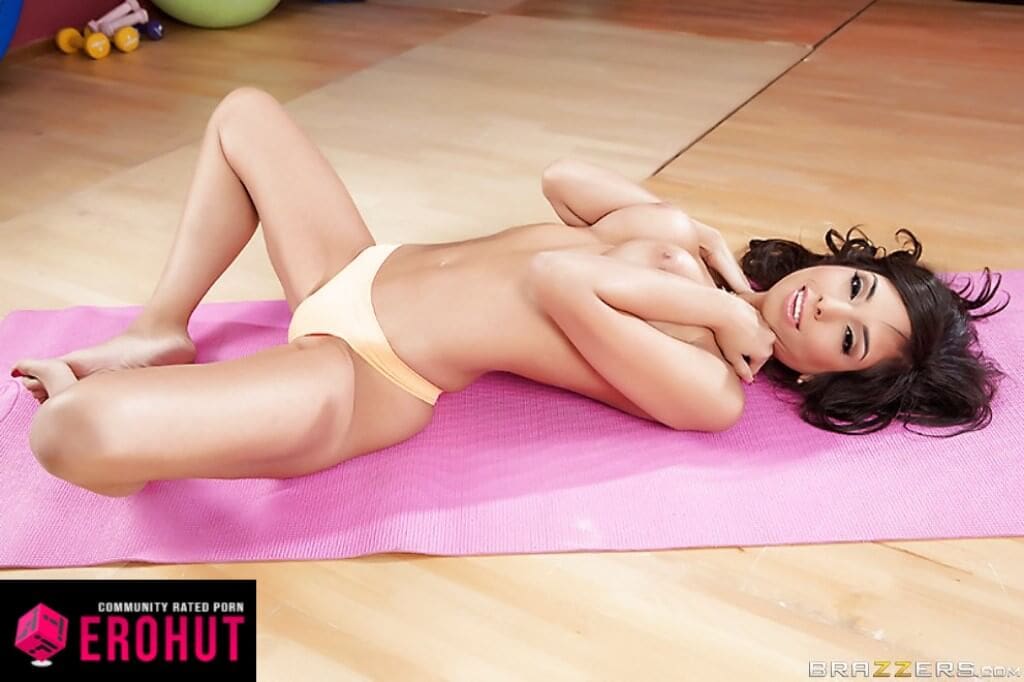 Born in 1990, Trinity St. Claire or Taylor Jean, is a cute and tiny pornstar, standing at 4"12'. Just makes our mouths water every time we see her. She's tanned, American Italian, and watching her little body in action is something else.
Add this pornstar on Snapchat and get a glimpse of her life behind the scenes. You can also watch her scenes on Brazzers.com, if you want something better than low-quality videos.
Snapchat Username: Realtrinityxxx
#19 Samantha Rone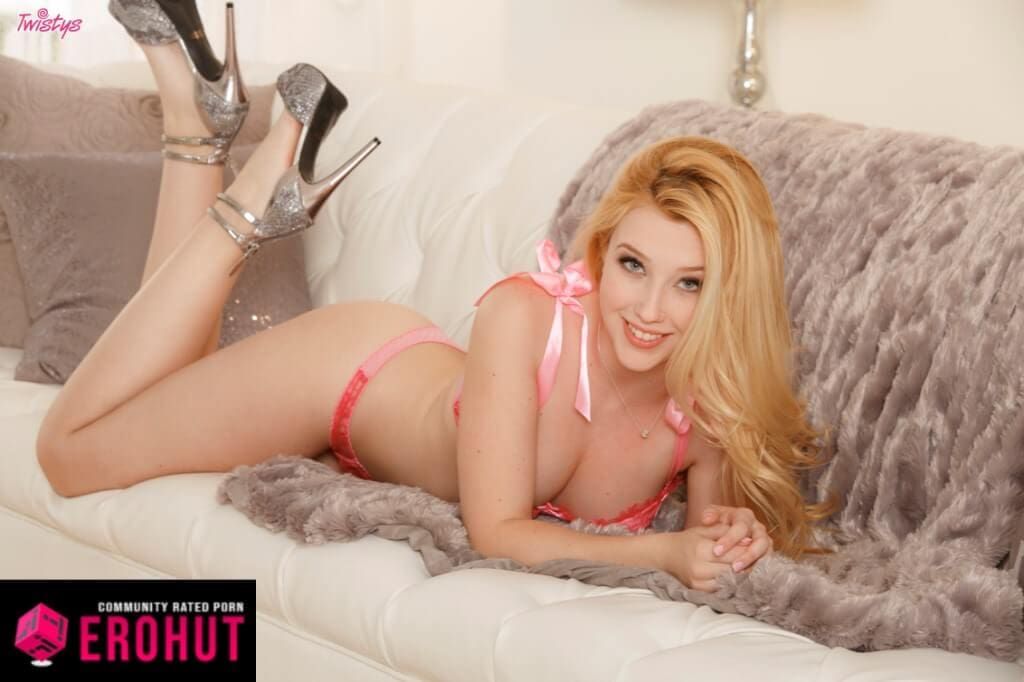 Samantha Rone is a young blonde pornstar with looks that you don't see often. We love her rosy cheeks, petite figure, thick arms, thick legs, and scrumptious ass. She is a young cutie that has helped us empty our balls more times than we can remember.
Watch her get her juicy ass fucked, double-penetrated, and finger-banged by lesbians – it's all good. Better yet, add her on Snapchat for some hot, candid photos and videos. If you aren't into pornstars with glasses, proceed to the next one. Yes, we would get rid of those glasses.
Snapchat Username: Samantha_rone
#18 Sophia Leone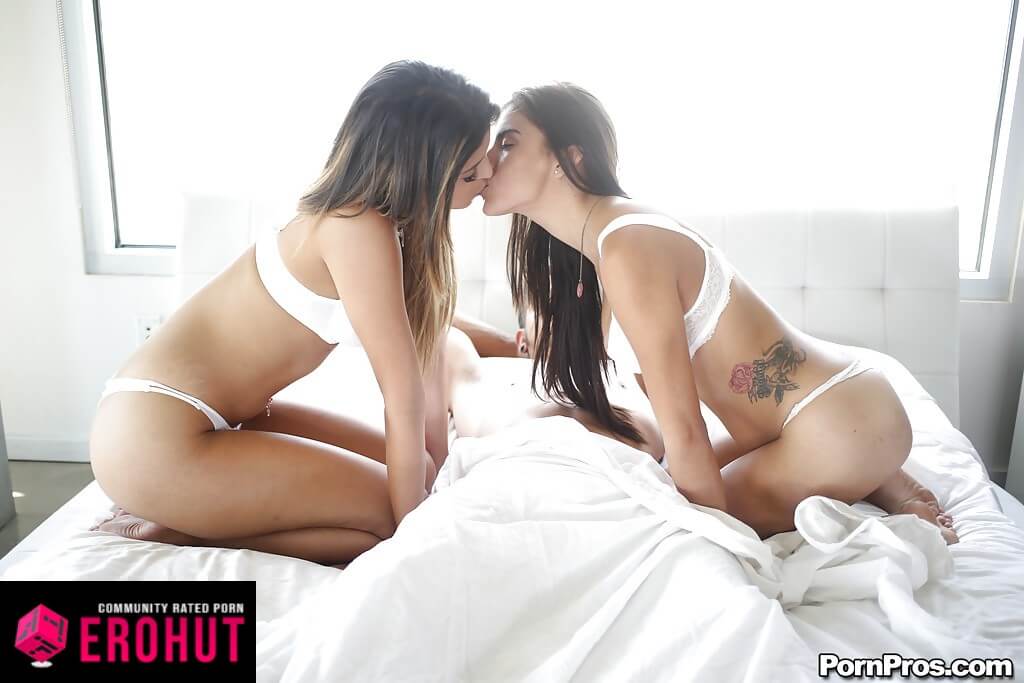 A New Mexico native, Sophie Leone is one of the hottest Latina pornstars around. Even though she's been at it for just a little over three years, Sophia certainly got our attention with her beautiful face, natural body, and trimmed pussy.
She's starred in dozens of scenes for Brazzers.com, but if you still want more, we recommend that you add this pornstar on Snapchat.
Snapchat Username: Sophialeonexxx
#17 Skin Diamond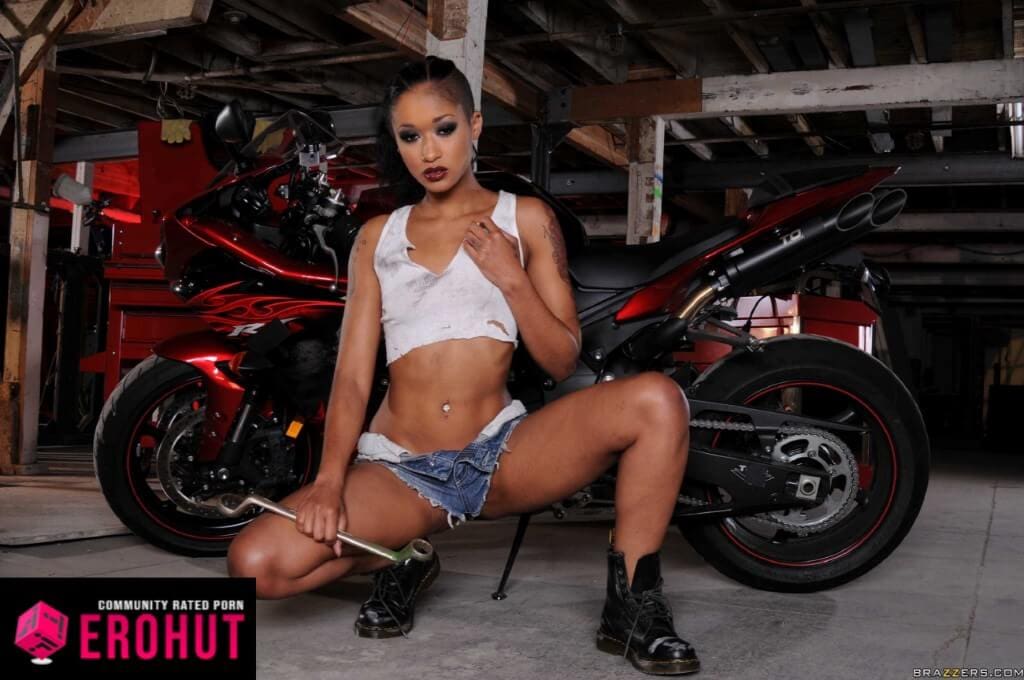 AVN nominee Skin Diamond, also known as Skinn and Raylin Joy, is a sexy ebony pornstar. Adding to the look you have tattoos and an appetite for every kind of sex you can think of.
She swings both ways for lesbian scenes but doesn't pass up anal, rough sex or plain nasty BDSM. You can peek inside her private life by adding her on Snapchat. To see her in hardcore action, go to Brazzers.com.
Snapchat Username: DiamondRays
#16 Stella Cox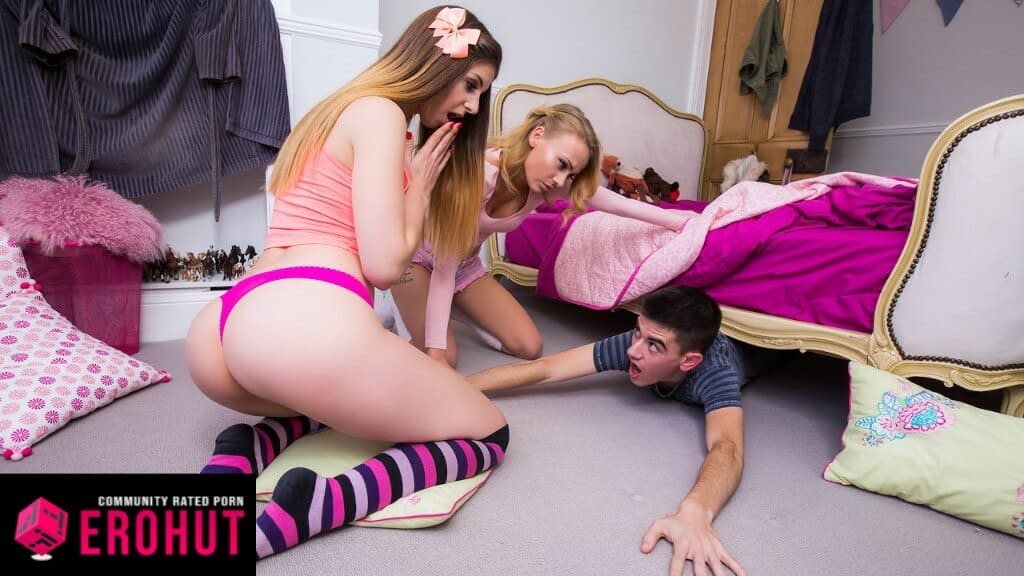 If you love beautiful pornstars with big tits, then you're probably already acquainted with busty British pornstar Stella Cox. This beauty has everything and something on top. A gorgeous big ass that's tight, large natural boobs, and a pretty face.
She does anal, loves lesbians and has starred in some high-budget porn movies on Brazzers.com and the likes. We cannot get enough of her and follow her on Snapchat. You should add her, too.
Snapchat Username: Sexystellax
#15 Veronica Rodriguez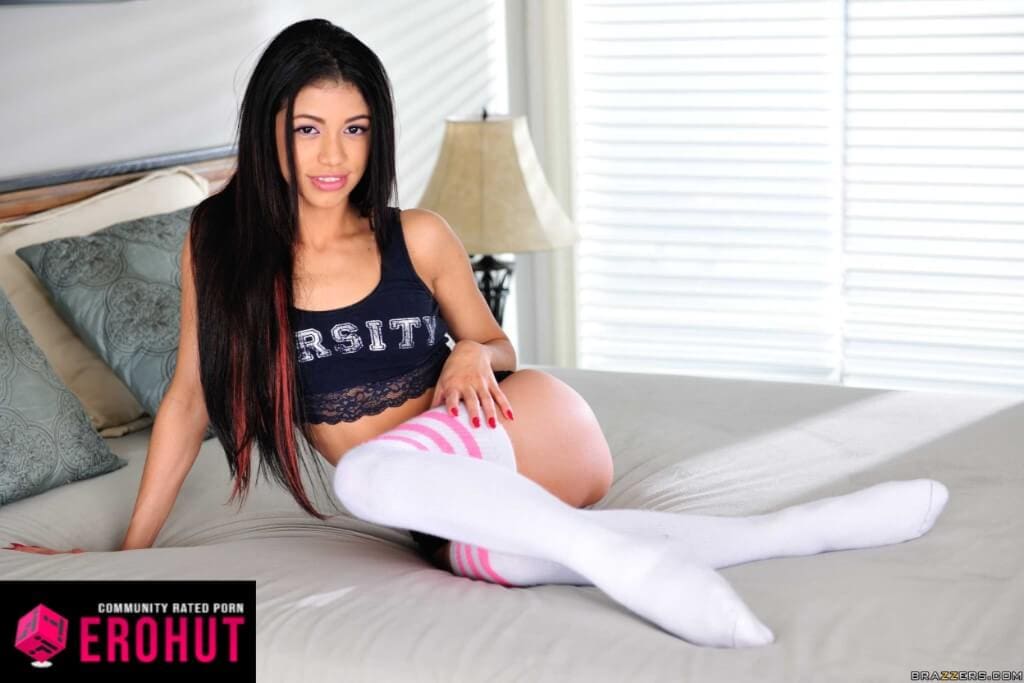 Try as we might, most of us will never have a spicy South American babe like Veronica Rodriguez in our beds. But we can watch this tiny Latina pornstar make her way to the top of the porn industry.
As a performer, there's little left to reveal for a babe that's tried every single thing in the Kamasutra book and invented her things. Her videos are available on multiple sites, all equally hot. Still, anyone who's a fan should follow her on social media, including Snapchat.
Snapchat Username: Toohotforsnaps
#14 Tiffany Watson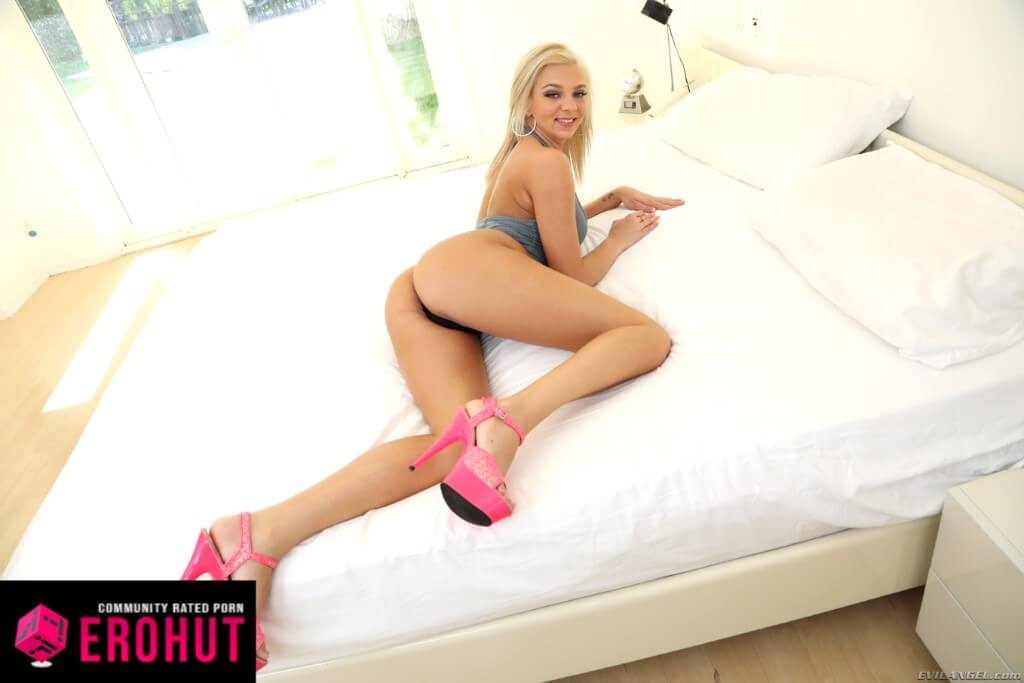 Boise, Idaho blonde Tiffany Watson is a relative newcomer to the porn business, but she's been busy in the past three years. From a barely legal age, this cute blonde with perky tits has been doing her best to conquer as many big cocks as she can on camera.
That's not all and things don't stop there. Tiffany stars in some tantalizing girl-on-girl scenes as well. See her perform on RealityKings.com. Such a phenomenal, tricky to fuck a pornstar. While you're waiting for new ones, add this pornstar on Snapchat.
Snapcaht Username: Sexxxytiff
#13 Skyla Novea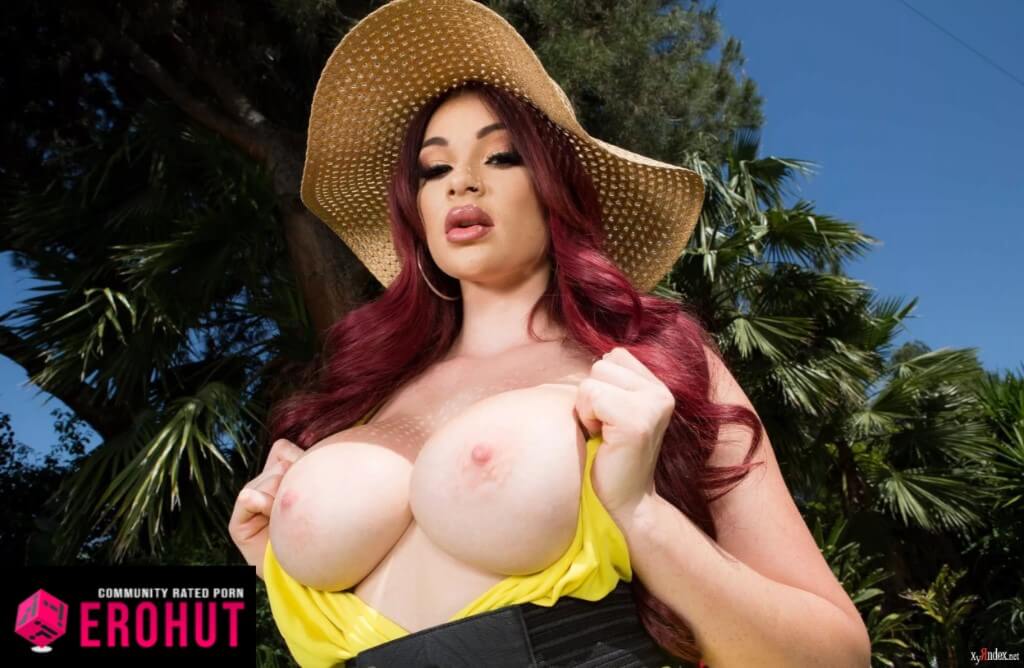 Southern Belle Ginger Elle is an imposing blonde beauty with a pretty and freckled face. She's tall, voluptuous, and has a big old pair of titties that everyone would love to fuck.
Her numerous videos for the likes of RealityKings.com are among the best around, but we have a habit of binging. Luckily for us, and everyone else, she is one of the many pornstars with Snapchat, so check her out.
Snapchat Username: Mayleena777
#12 Karmen Karma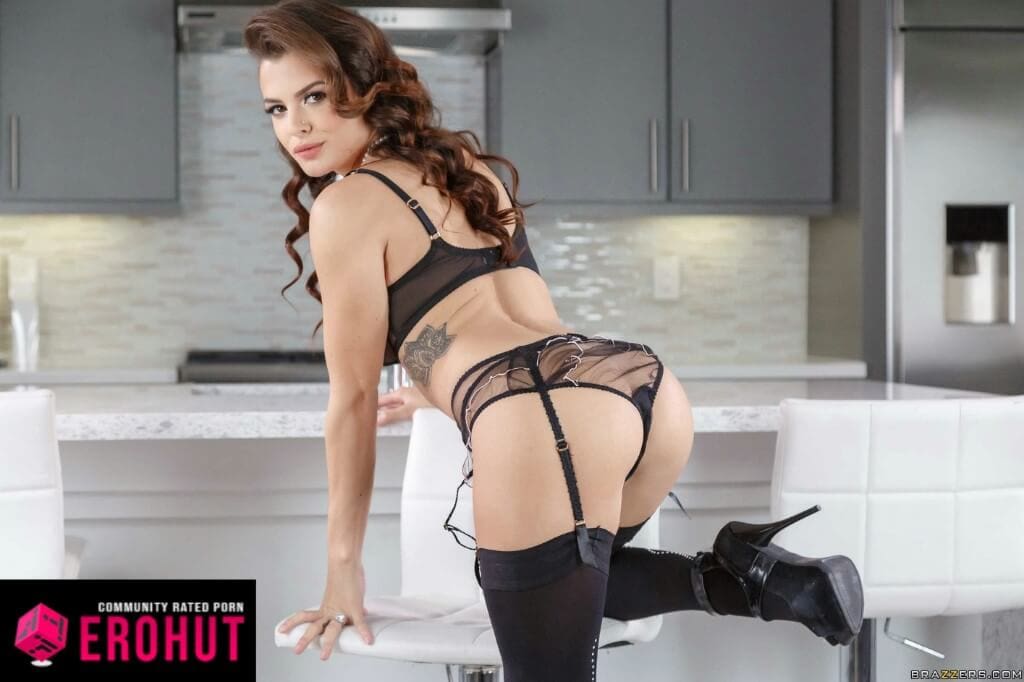 Going to great lengths to capture the other half of Adriana's audience, Karmen Karma is a slightly more mature version of another dirty sex machine. Close to 2,000 followers on Snapchat so far and the claim still stands true, Karmen replies to all private messages that the fans send.
Every day is a new adventure here since you have private shows that help to take the edge of a stressful life.
Snapchat Username: KarmenKarma
#11 Esperanza Gomez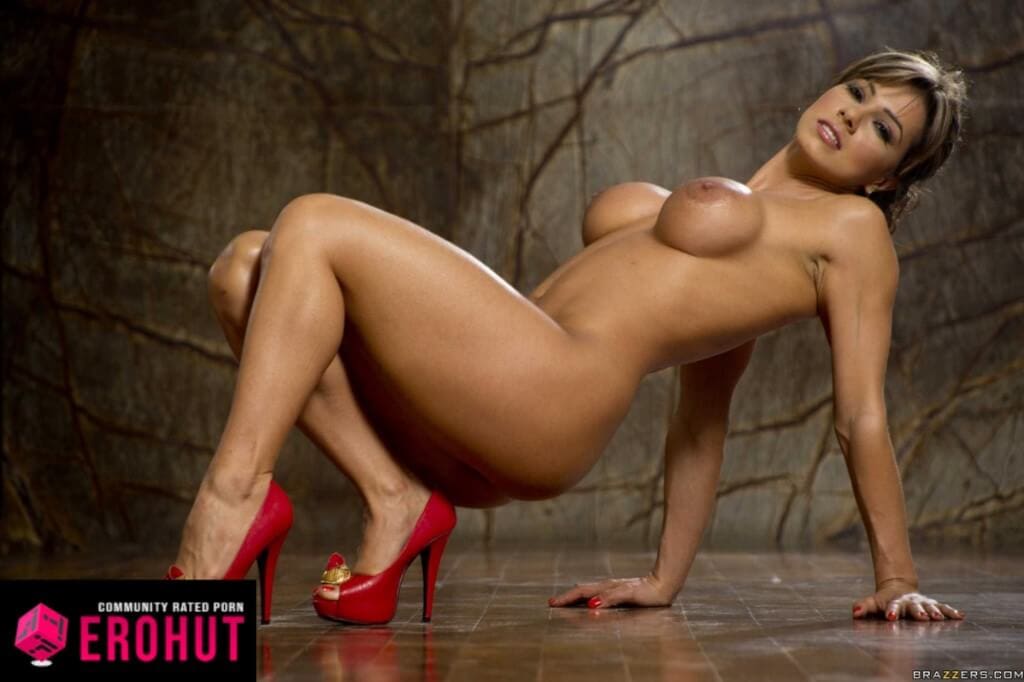 Fewer pornstar followers on Snapchat mean that these sluts must work twice as hard to build a solid base. Esperanza Gomez is a bisexual brown-haired beauty that speaks English and Spanish.
Her snaps include nude and erotic photos as well as private moments from her life. The sweet jackpot is right there! Taking the form of video or pictures. Browse around and see if you too can feel the attraction for this bisexual slut.
Snapchat Username: EsperanzaGomez
#10 Adriana Chechik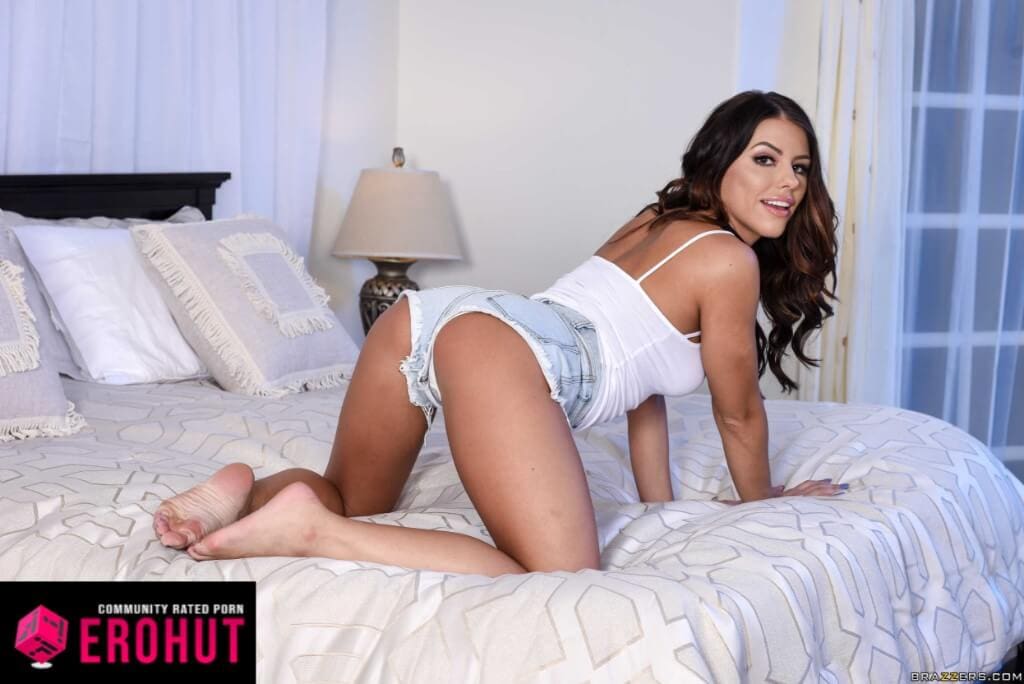 Pushing us to the back of our computer seats, Adriana Chechik is a goddess of nasty porn and dirty snaps. This account oozes with hardcore talk, sizzling hot nudes, personal accomplishments in life and so much more.
You've seen her on a porn site, right? Adriana is on the left in this picture, taking (or tasting) cock like a champion. Compare that to any other pornstar and they all pale in comparison, looking more like virgins.
Snapchat Username: AdrianaChechik
#9 Lela Star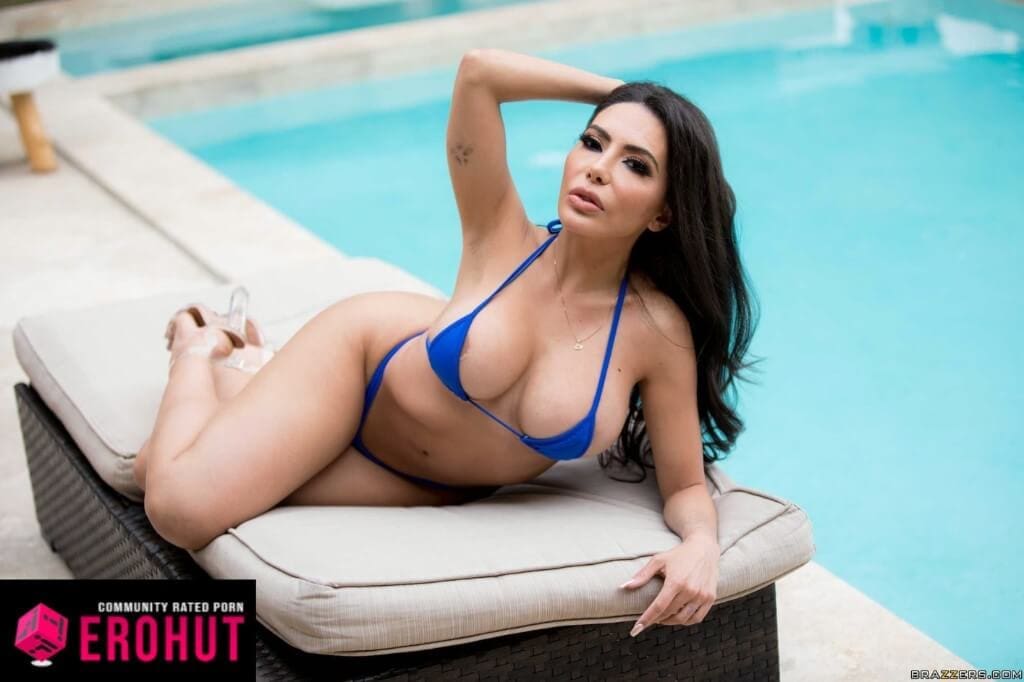 The transformation that this famous pornstar has gone through is a bit of a mixed bag. What do you think? Butt implants mean that her ass is made of plastic and the same applies to lips, boobs and who knows what else. Some felt like it was too much while Snapchat followers that subscribe to Lela's show think otherwise.
What's your take on Lela Star? Like other performers, she goes to great lengths and puts on daily shows. Also, a goodnight snap.
Snapchat Username: LelaStar
#8 Monique Alexander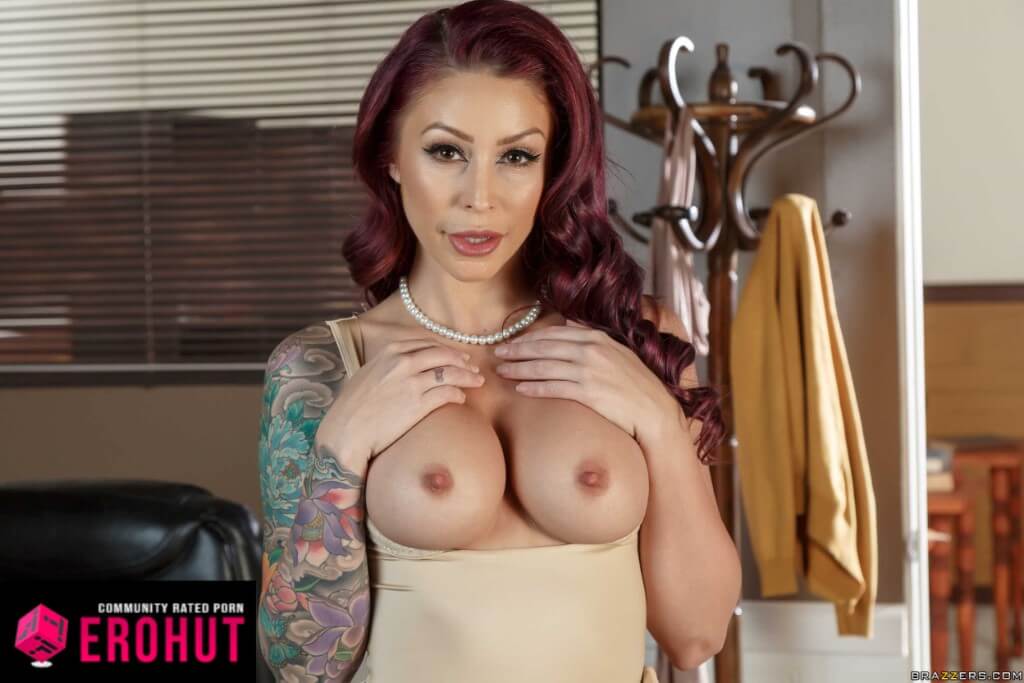 We're not stopping here! Tasty redhead, Monique Alexander has also joined the social media craze. In addition to a few other Twitter pornstar accounts, her Snapchat is the most rewarding. She often poses for the fans in positions that are banned on mainstream sites.
It's full of epic videos, solo sessions and things that will make any horny man inspired. The thumbnail for this post is from one of Monique's scenes on Brazzers.com. Not bad, eh?
Snapchat Username: MoniqueAlexander
#7 Cherie DeVille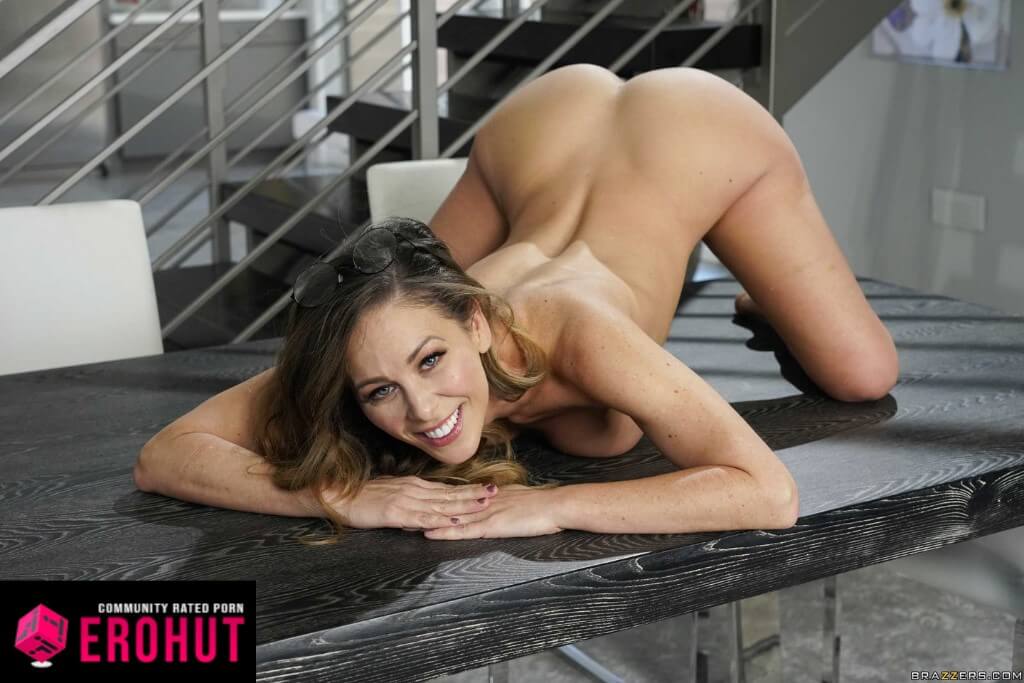 A devil is in the details and Cherie DeVille has plenty of curves as well as pussy lines to keep us interested. Despite close to 5,000 followers on Snapchat, this 40-year old MILF is as invested in her fans as ever. However, it goes beyond looks.
Cherie allows for screencaps, one-on-one talk, and much more. She's like a horny aunt that you dreamed of fucking since turning 18. One of the friendliest pornstars too.
Snapchat Username: CherieDeVille
#6 Lana Rhoades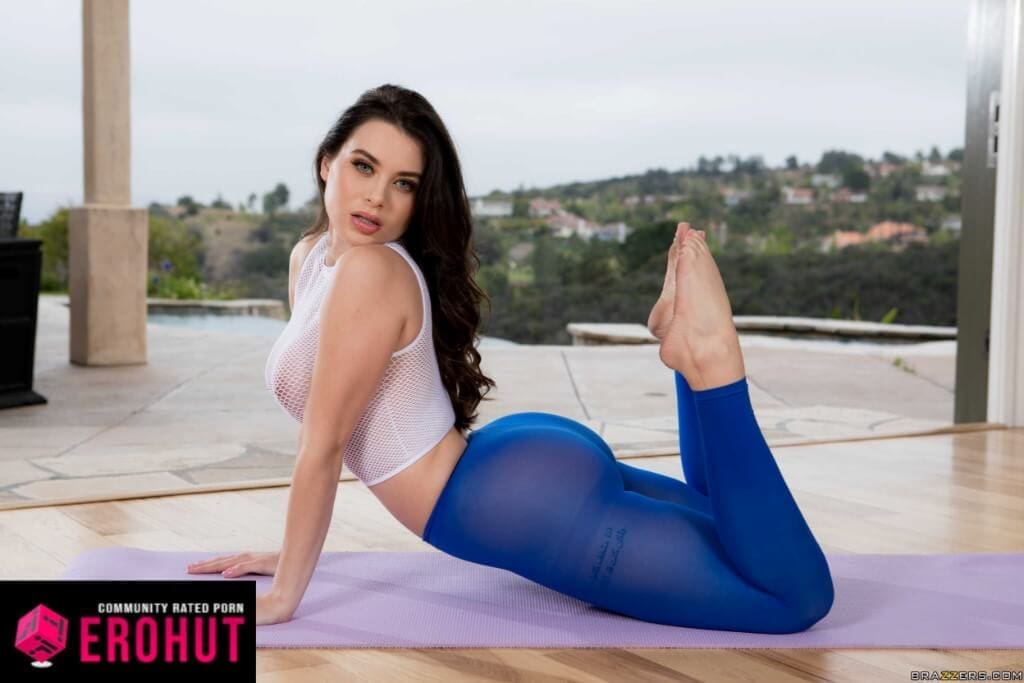 She took a small break last year to focus on her personal life it seems, but Lana is back on Snapchat and is stronger than ever. With daily shows of blowjobs, creampies, lesbian girlfriends, and other dirty doings, this Snapchat pornstar is one of the very tops.
Even better are her private shows in which Lana asks you what should be done next. Yes, you can control the outcome of these streams.
Snapchat Username: LanaRhoades
#5 Romi Rain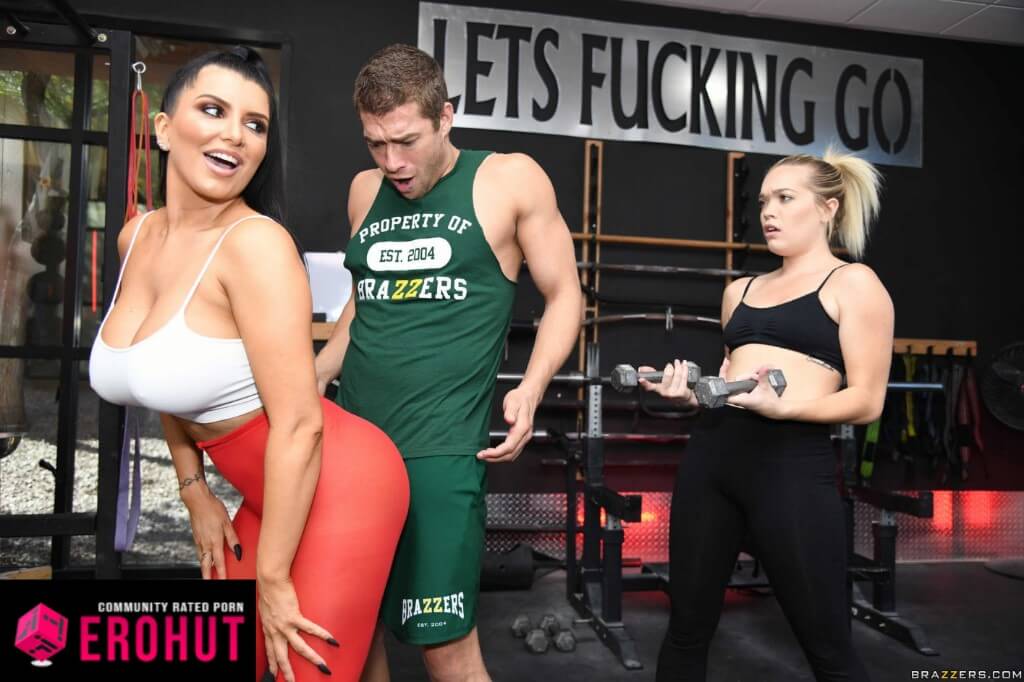 Snapchat is a millennial thing or those that are into technology. Mature sluts typically enjoy attention from older men and when you combine tech and age, it doesn't convert to numbers. What am I trying to say? Romi Rain is far from the most popular slut on the block with less than a thousand followers.
These are not safe for work photos or private shows. Grab her by the horns and enjoy the ride while it lasts. You get more attention since the number of fans is lower.
Snapchat Username: RomiRain
#4 Sophie Dee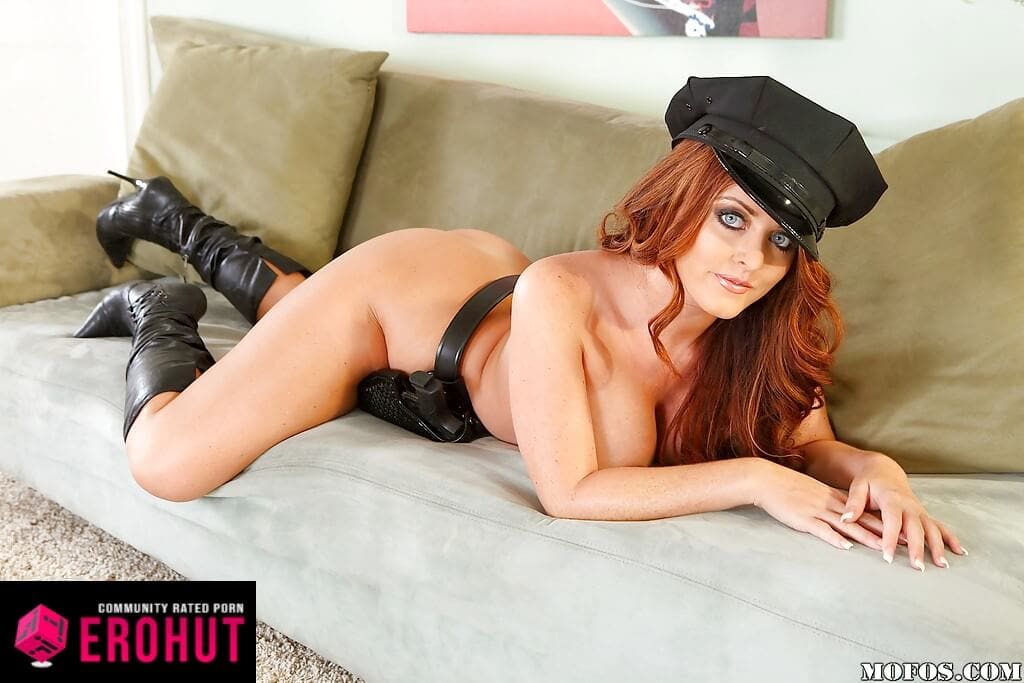 We might be biased here, but we just can't help but gravitate towards this big ass. Sophie Dee is a big beautiful pornstar from Britain with some massive boobs and a face that you can fall in love with. Our behavior might be a bit on the stalkerish side, but we can't help following her on social media, especially Snapchat.
If you like BBW pornstars, check her out; both on Snapchat and Brazzers.com. This slut is generous with her teases.
Snapchat Username: SophieDee
With this curvy British babe, we end our list of the best pornstars on Snapchat. Of course, everyone's top 10 list is different and will vary based on personal taste.
#3 Valentina Nappi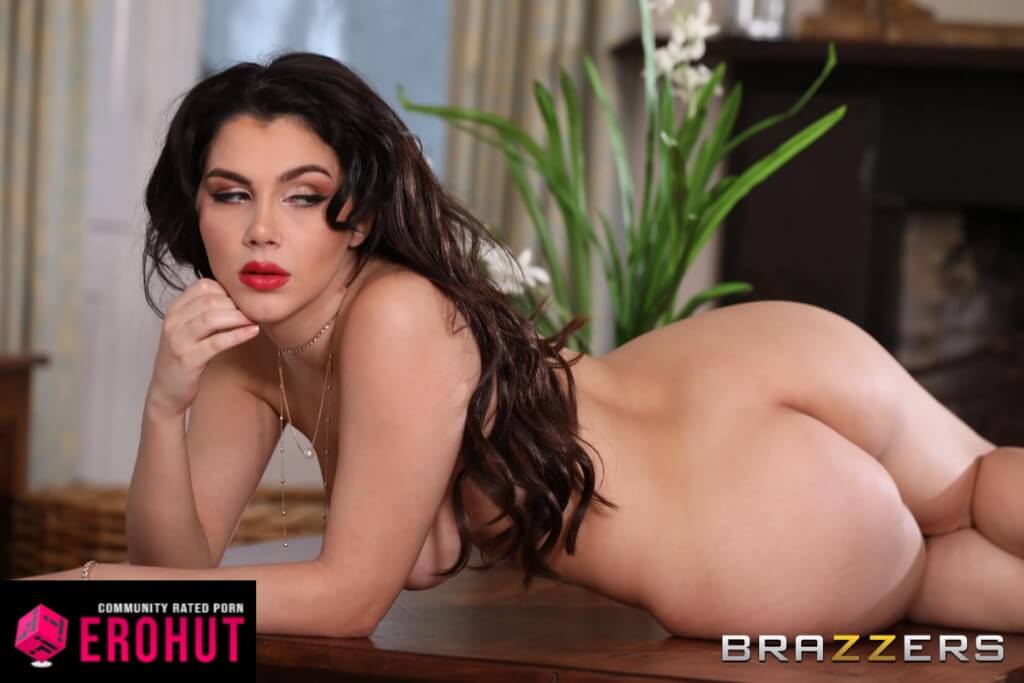 If you don't know her name, you know her big natural tits and marvelous round ass. We're, of course, talking about Valentina Nappi, also known as Valentina Noon, who is one of our favorites bar none.
The Italian diva isn't afraid to get dicked savagely by white or black studs on Brazzers.com.
You can also find her diving face-first into some of the best pussy porn has to offer in lesbian scenes brimming with lust. Lastly, if Valentina makes you feel insatiable, we can't blame you. However, we can help you to find her on Snapchat.
Snapchat Username: Valenappi
#2 Riley Reid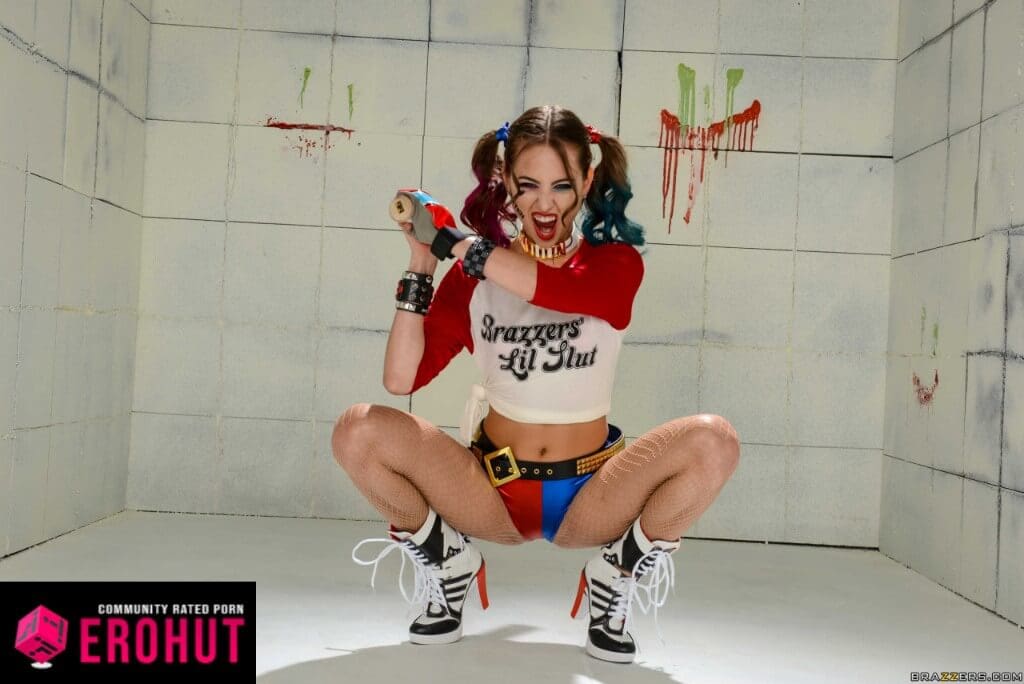 As one of the favorite pornstars of this decade, Riley has earned the title through hard work. Most of which involve equally as hard cocks and hundreds of scenes on Brazzers.com. I am yet to see a video that did not leave me with a tingling spine and swollen balls.
Riley Reid is an absolute masterpiece of a pornstar that is generous on her Snapchat account. With nudes and exclusives, there is no reason not to follow this horny whore.
Snapchat Username: RileyReid
#1 Mia Malkova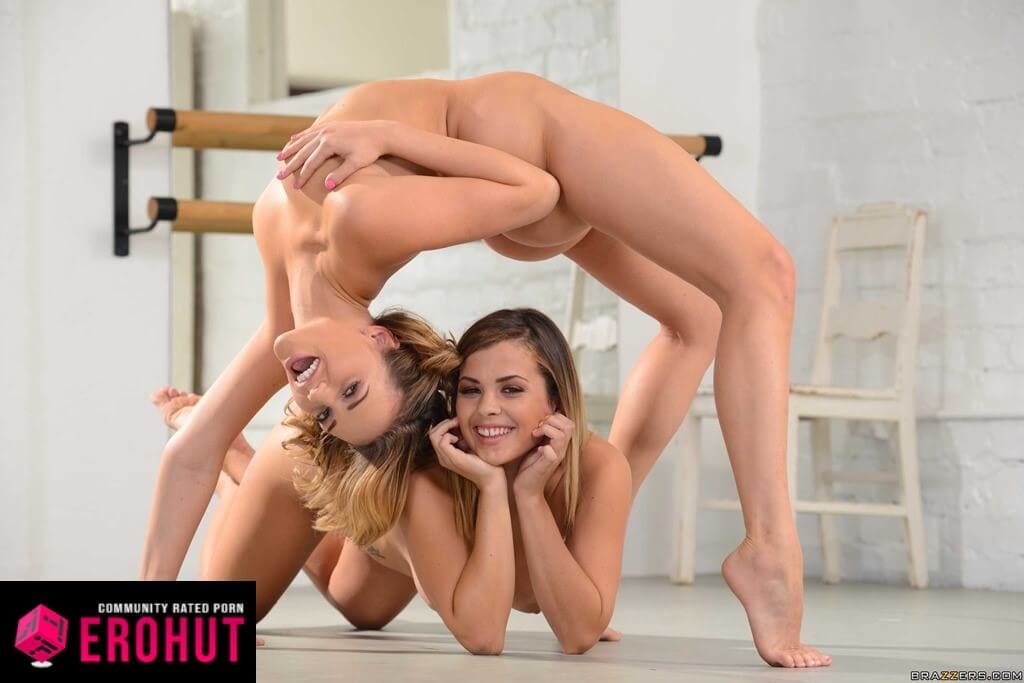 With a smile wider than the rainbow itself, Mia Malkova is no stronger than dirty sex. Her performance varies from sensual to hardcore, which is why she is so Lovable. You can eliminate any sexual thirst or desire with this hoe.
Best of all, this blond pornstar is on Snapchat and with plenty of exclusives! Just like Riley, Mia goes all-in and does not shy away from the kinkiest of photos and videos.
Snapchat Username: MiaMalkova
When your pussy is itching and a simple scratch with French nails doesn't help, this article should do the trick. All you have to do is print the text on a metal sheet, shape it like a dildo, and penetrate yourself with our knowledge. Or if you're a guy, just follow any of the dirty or saint sluts that have got into the Snapchat game. To this day, Snapchat is my favorite platform for all the nudes, and no, it's not the one with the word fans in it. That site feels like a giant cash cow except that it's your wallet that is always milked for little to no gain.