Water, fossil fuels, and helium are just some of the things we need to worry about running out. But looking on the bright side, at least we'll always have a steady supply of new pornstars to keep our morale up.
Hundreds of barely legal girls try to make it in the adult industry, and many give up after a short while. So, here are the newest pornstars with plenty of scenes to watch. For those that don't look past porn movies and scenes, the AVN awards are perhaps the highest-regarded in the adult industry. The first ceremony was in 1984, and there are now over 100 categories. Some specific to pornography, others like the Oscars.
In addition to the newest pornstars, we will list AVN winners for the best new starlet of any year. We'll look at all the models that have taken home the prize. If the past is any indication of the future, any new starlet receiving this reward will go on to have a great career.
#21 Nikita Reznikova
Fresh from the whore school, Nikita Reznikova is a beast-like nothing we've seen. The body is as fake and artificial as "genuine" products from Amazon's China sellers. She's tall, super fucking wide, skinny to the level of "wtf is this?", oh and so many other things.
You can't comprehend how can Nikita's body sustain this level of cosmetic surgery, but it's a worry for her doctor, not your cum pets. Last time I heard she's about to sign with a big porn studio. The name, of course, is the one with a yellow logo and multiple "Z" letters. Watch out and be sure to experience this new phenomenon.
#20 Valentina Jewels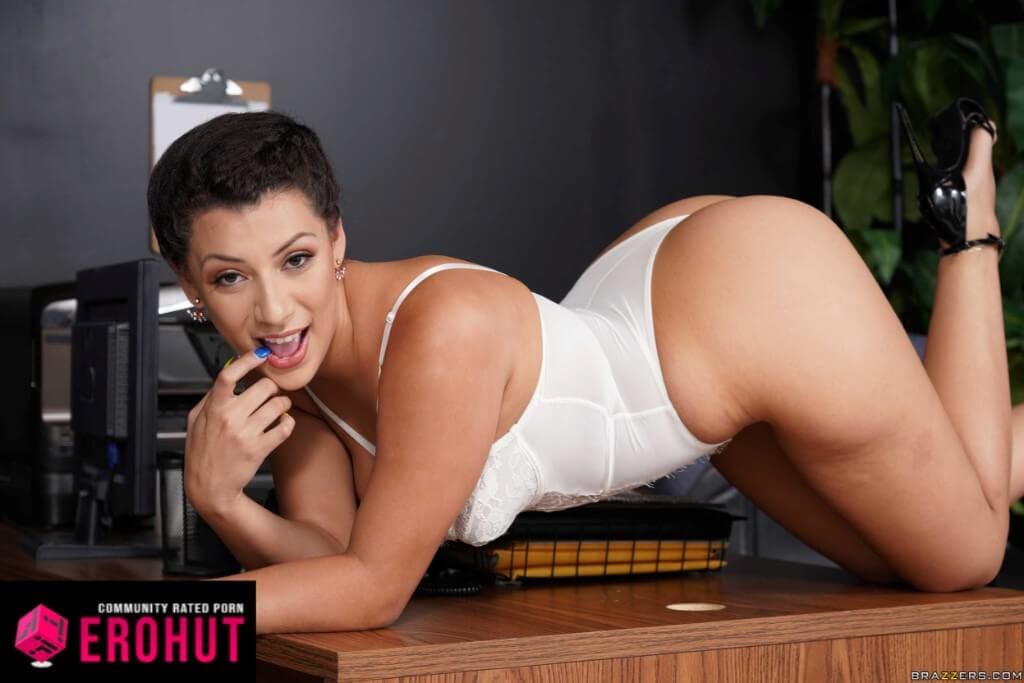 Before we start with tiny teen pornstars, we need to present a barely legal Valentina Jewels. She's among the hottest new Latina pornstars thanks to her plump torpedo tits and big jiggly ass.
We first saw these beauties being picked up by the Bang Bus before stripping her yoga pants and jogging top for a mind-blowing cock ride. She has maybe a dozen scenes altogether, but we anxiously await each new one. Check her out on the RealityKings.com for the most famous video yet.
#19 Brooklyn Lee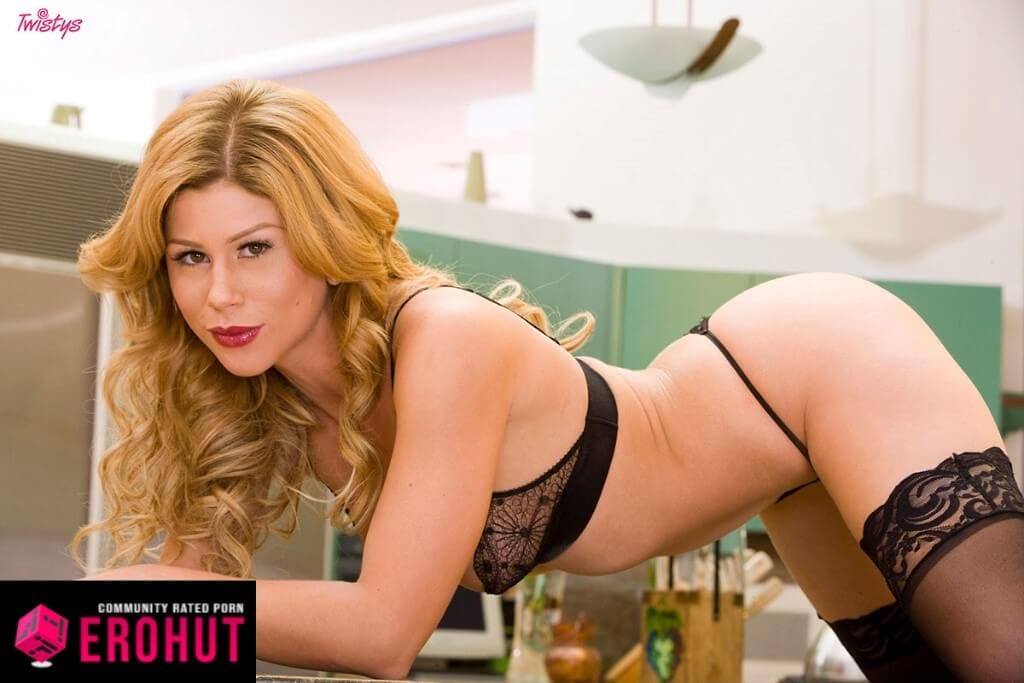 We must commend Brooklyn Lee for never succumbing to pressure and trading in her great natural tits for a set of fake ones. That, as well as her acting talent and sexual prowess, helped her become one of the top pornstars during her days in the industry.
She is credited with over 200 scenes some of which include femdom ass worship and more for the EvilAngel.com network.
AVN Award: Best New Starlet 2012
#18 Julz Gotti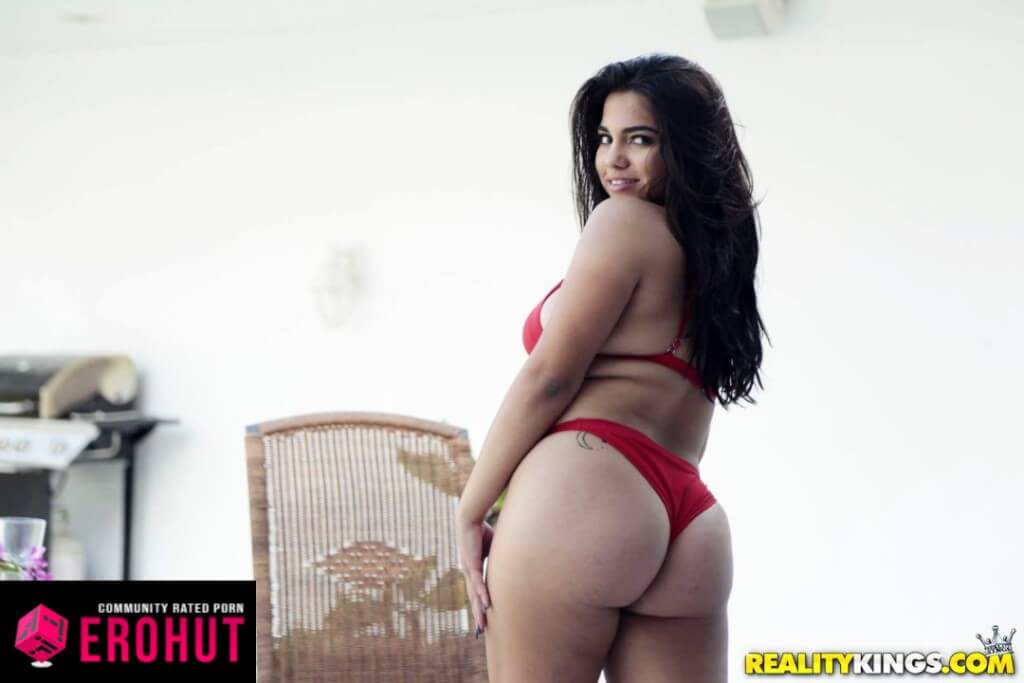 Julz Gotti is another Latin babe with juicy curves. Fresh out of the pond and joins other new pornstars. She's all-natural, busty, and has big nipples – just the kind we like. A bit on the chubby side, but after so many skinny teens, we're always hungry for a babe with some meat on her bones.
So far, Julz has starred on a hardcore Latin maid video on RealityKings.com.
#17 Gracie Glam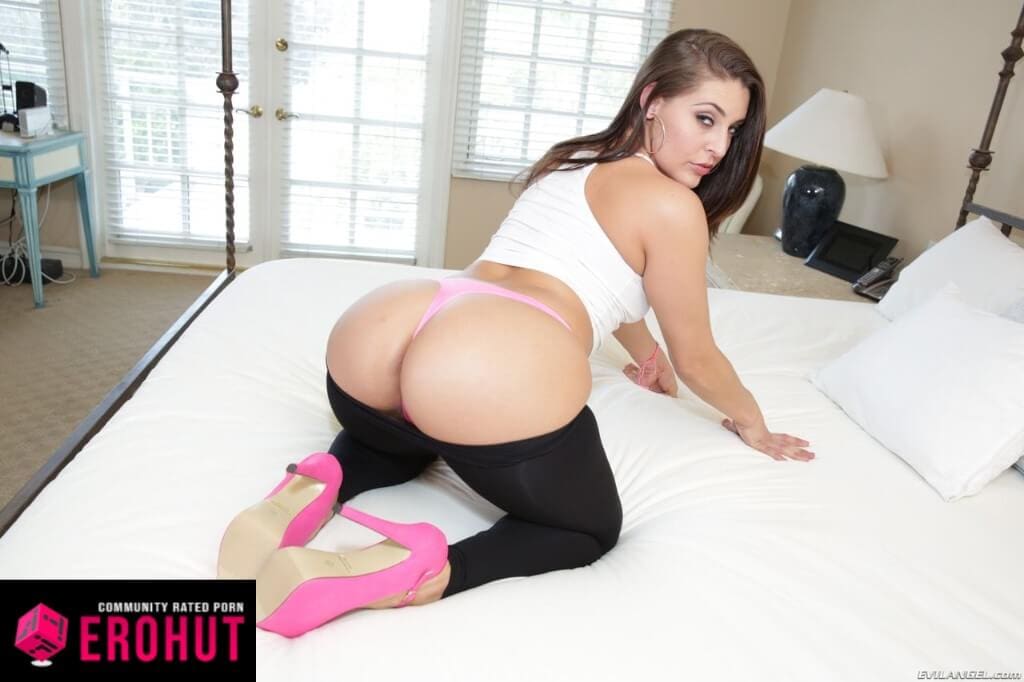 A 9-year porn veteran Gracie Glam made her first appearance in 2009 with "13 Cum Hungry Cocksuckers 10". About two years later, she was holding an AVN award in her hands.
Gracie is a tasty treat for anyone who has a sweet tooth for big ass pornstars and has stared in over 400 scenes for the likes of EvilAngel.com, and others.
AVN Award: Best New Starlet 2011
#16 Celestia Vega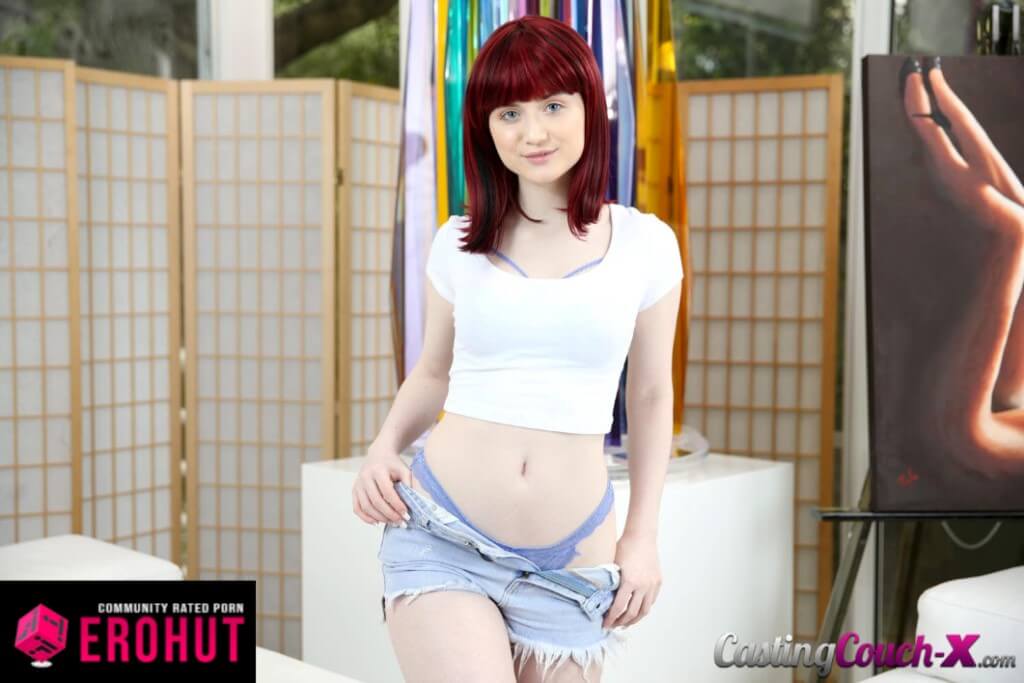 New and young pornstar, Celestia Vega stands out because of her pale and milky white skin. It makes you want to run your tongue up and down her body before banging her brains out.
Regarding the work she's done, there's not much out there so far. However, there are many other fresh pornstars to pick from if you desire quantity.
#15 Athena Rayne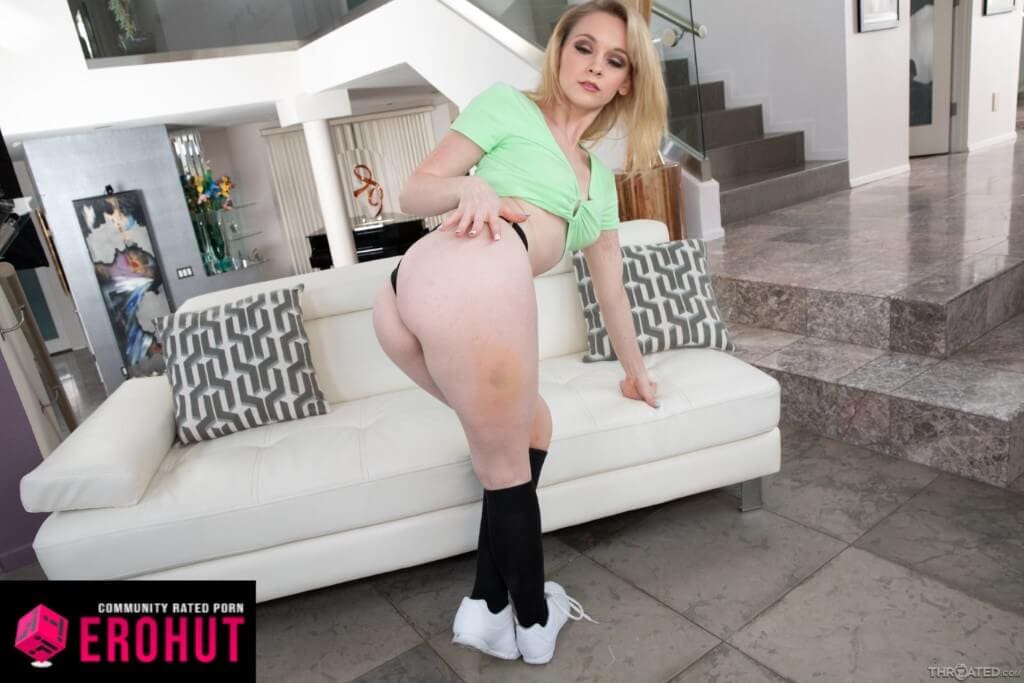 Athena Rayne is a new teen pornstar with brunette hair, pale skin, and a marvelous ass. As you can see from the picture above. Her pussy and cornhole are made for all-night buffets, but she'd rather get slammed instead with a big cock. In a recent interview we read, Athena looks as ambitious as ever.
In her first year in the porn industry, Athena got caught stealing some stuff. The punishment was of course fresh dick. Also, played with fake toys and balls for Brazzers.com. We're sure there's much more to come.
#14 Holly Hendrix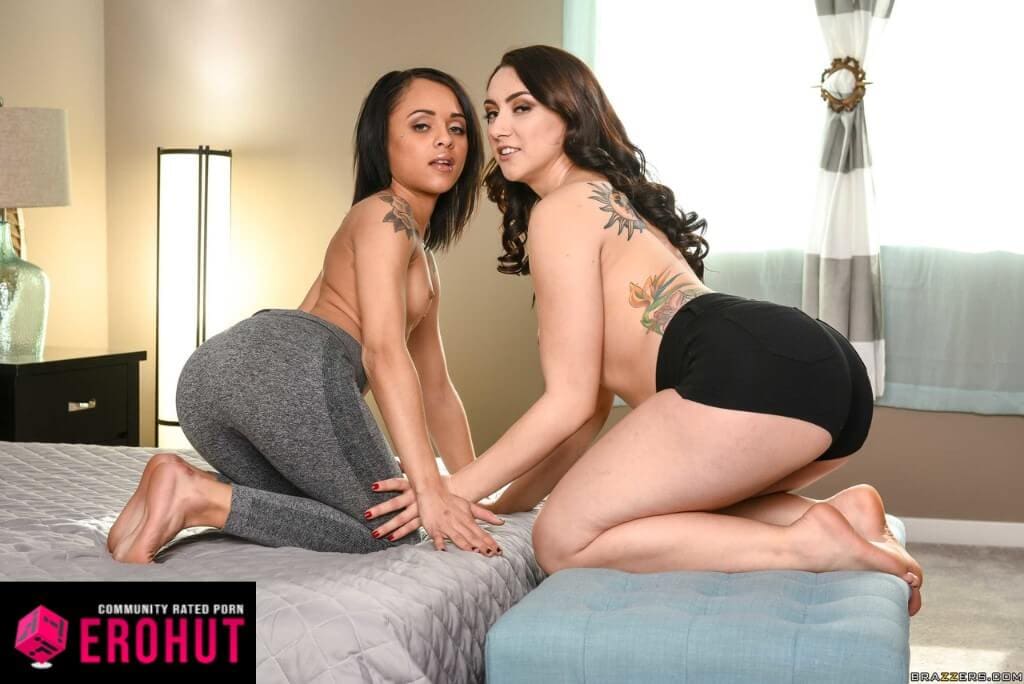 Holly Hendrix is a Latin spinner with curly hair. It's incredible what this tiny tattooed babe puts her body through and lives to tell the tale. Her anal videos where she rides flagpole size white and black cocks make you wonder how she hasn't been split in two.
Lastly, Holly goes rough, deep, and hard. It's no wonder then that she has earned the title of AVN awards and won them many times over. Watch her gape and stretch her little butt with EvilAngel.com.
AVN Award: Best New Starlet 2017
#13 Zoe Bloom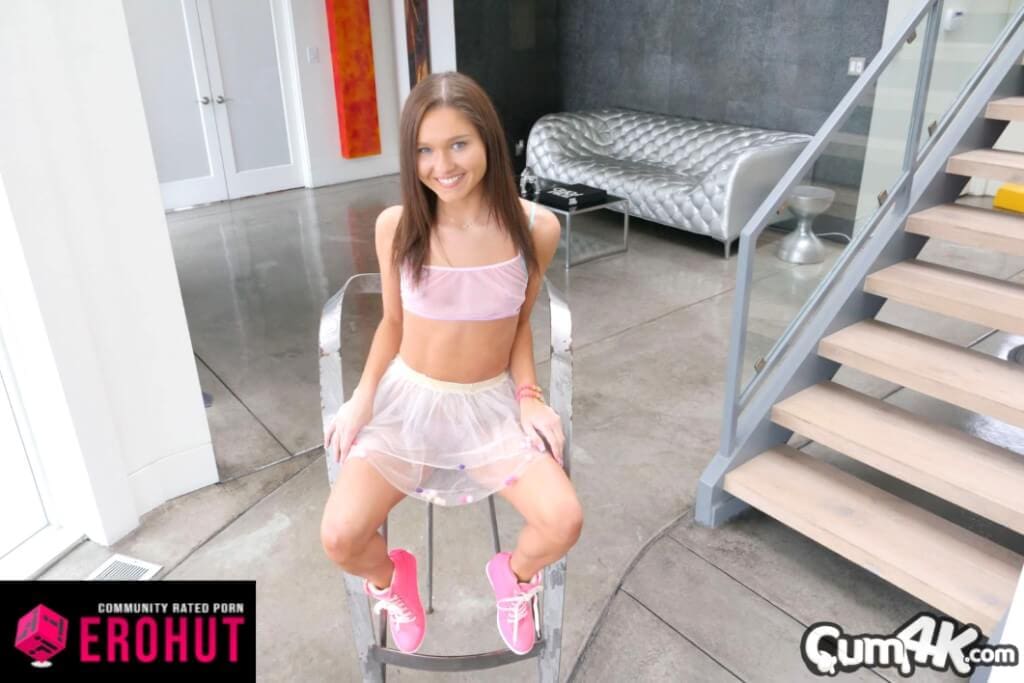 When it comes to hot new pornstars, Zoe Bloom might be the cutest. Born in 1998, this extremely adorable spinner has the tiniest of tits but makes up for it with a nice meaty clit and pussy.
To see her holes stretched and fucked, enter Mofos.com. I predict a great future for this honey.
#12 Kagney Linn Karter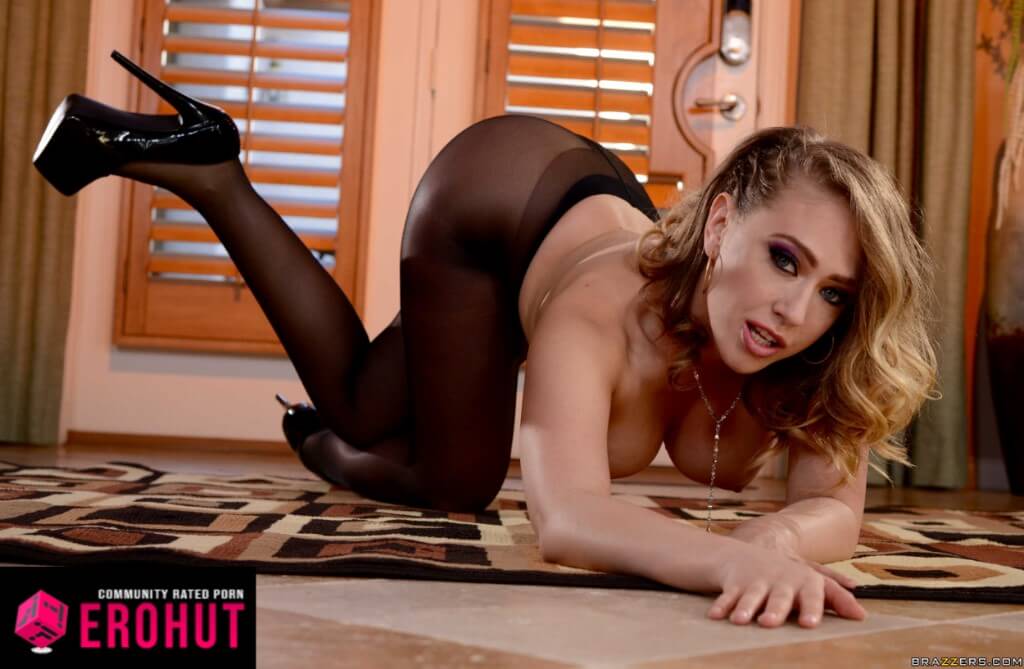 2010 was the year that buxom Texas blonde Kagney Linn Karter won her first AVN award for "Best New Starlet". Even after seeing the nominees, we must agree with the judges.
Her ass is the 8th wonder of the world, and her big tits aren't far behind. It's hard to put her career into a few words, but suffice it to say, she has a lot to offer. Her best videos are located on Brazzers.com, the place that pushed her a from boring new pornstar to the queen of porn.
AVN Award: Best New Starlet 2010
#11 Audrey Grace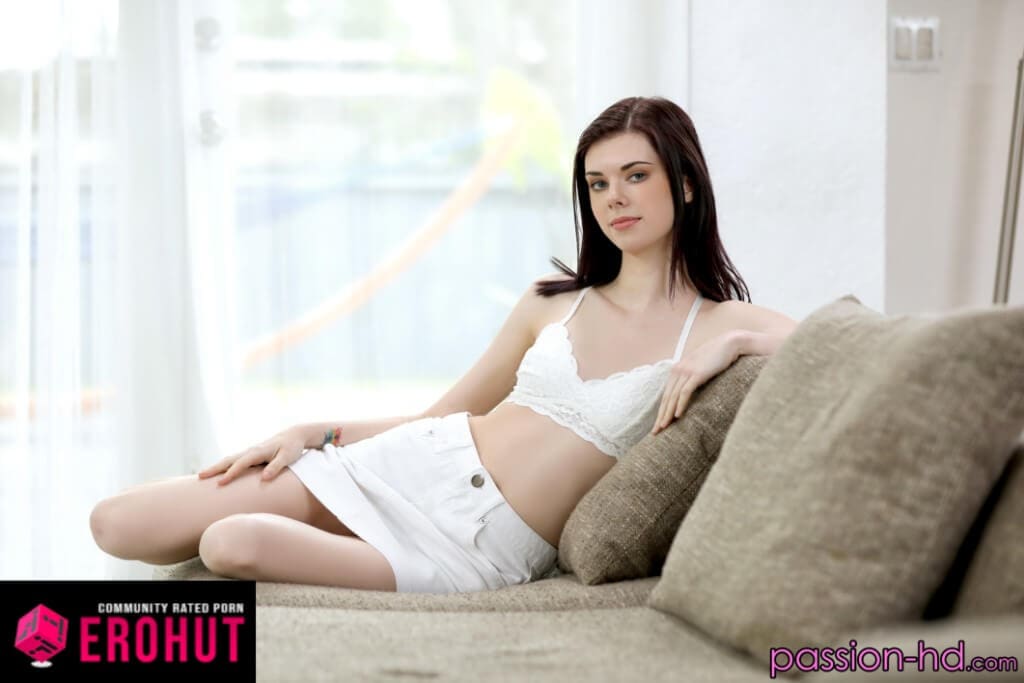 Aubrey Grace is a late bloomer when it comes to porn because she kicked her career off at the age of 21. Despite that, this skinny beauty is one of the newest pornstars around and incredibly hot, too.
Her work so far covers erotica, POV sex, as well as masturbation. You can find Audrey Grace on MetArt.com. Still hasn't migrated from softcore to hardcore porn.
#10 Carter Cruise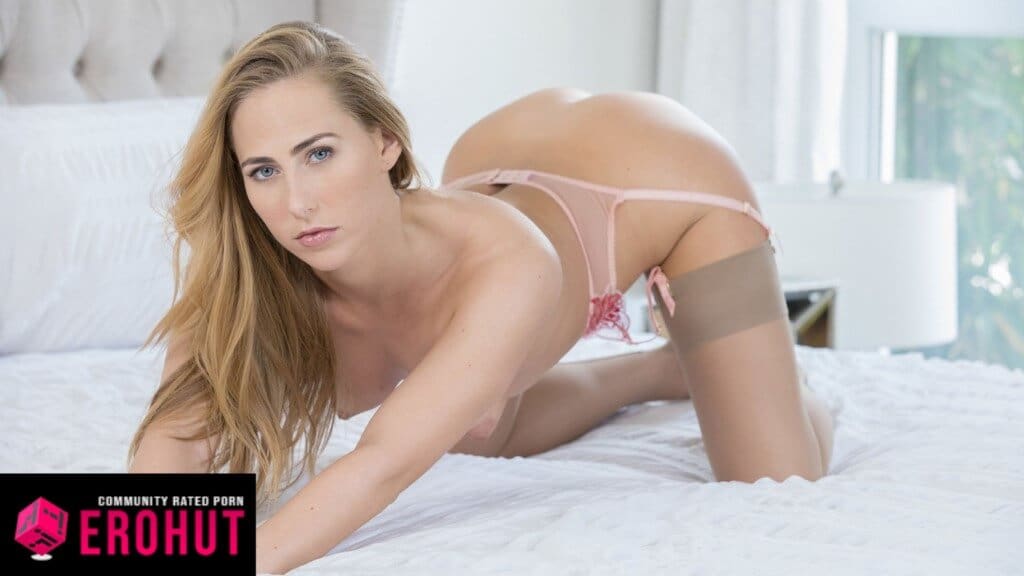 Would you look at those legs? Damn! Carter Cruise looks sizzling hot, but unfortunately for foot fetish lovers, she only has a few footjob scenes.
Nonetheless, this blonde does virtually everything else including BDSM and bukkake. Not bad for a new pornstar, right? At least that was the case many years ago. To find some of her best videos, all you have to do is stop at any of the tubes.
AVN Award: Best New Starlet 2015
#9 Harmony Wonder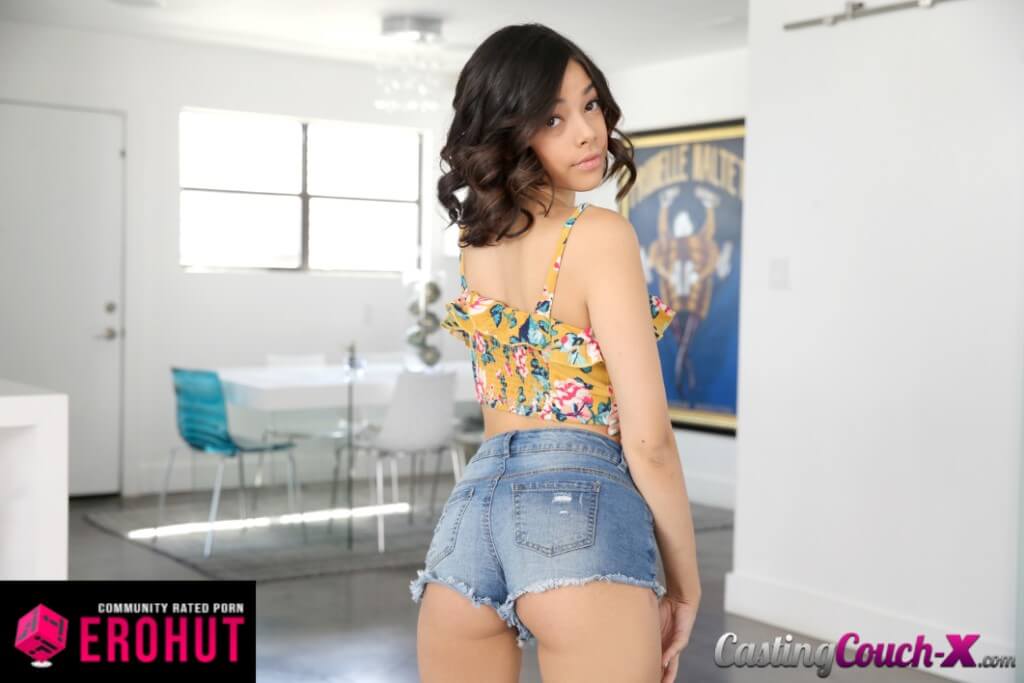 Harmony Wonder is an Ava Taylor lookalike thanks to her thick glasses and slightly ethnic looks. Despite rocking the nerd look, she is a natural at riding big dicks. Moreover, her slim, five-foot, and three inches body looks mouthwatering while doing so.
These were some of the hottest new pornstars, but we're sure there are a few more. So, tell us what you think about our list.
#8 Danni Rivers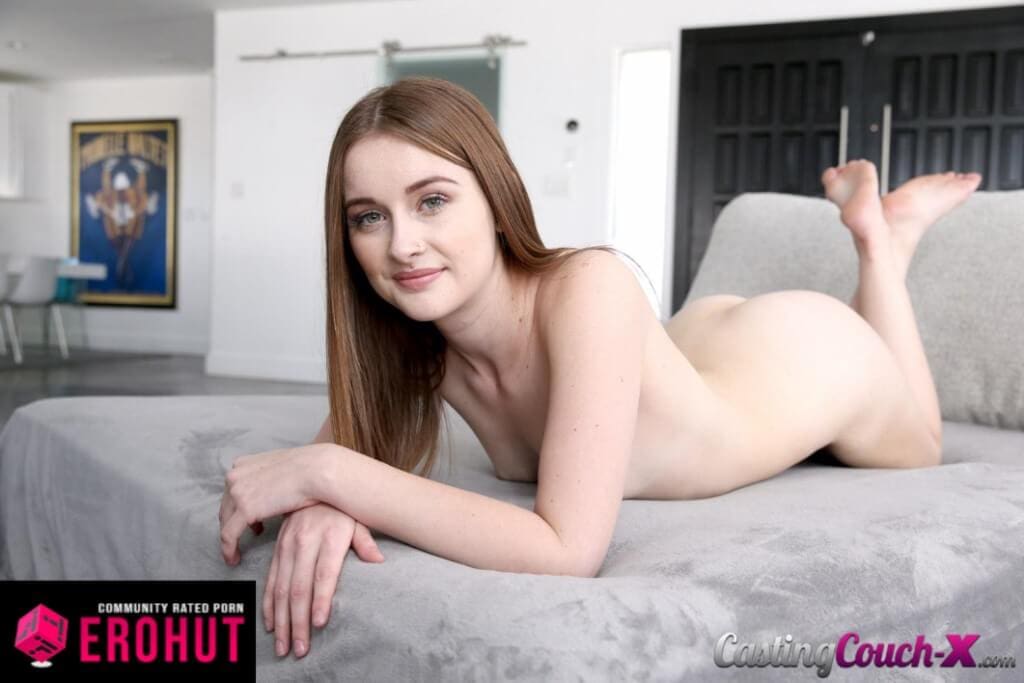 Little 19-year-old Danni Rivers looks mesmerizing with her invisible tits, cute face, and angelic eyes. Knowing she looks cute and innocent, Danni stars in incest role-play and schoolgirl scenes that make our jaws drop.
She's young, fresh, tight, and ready to get stretched. Catch her on Mofos.com.
#7 Eliza Ibarra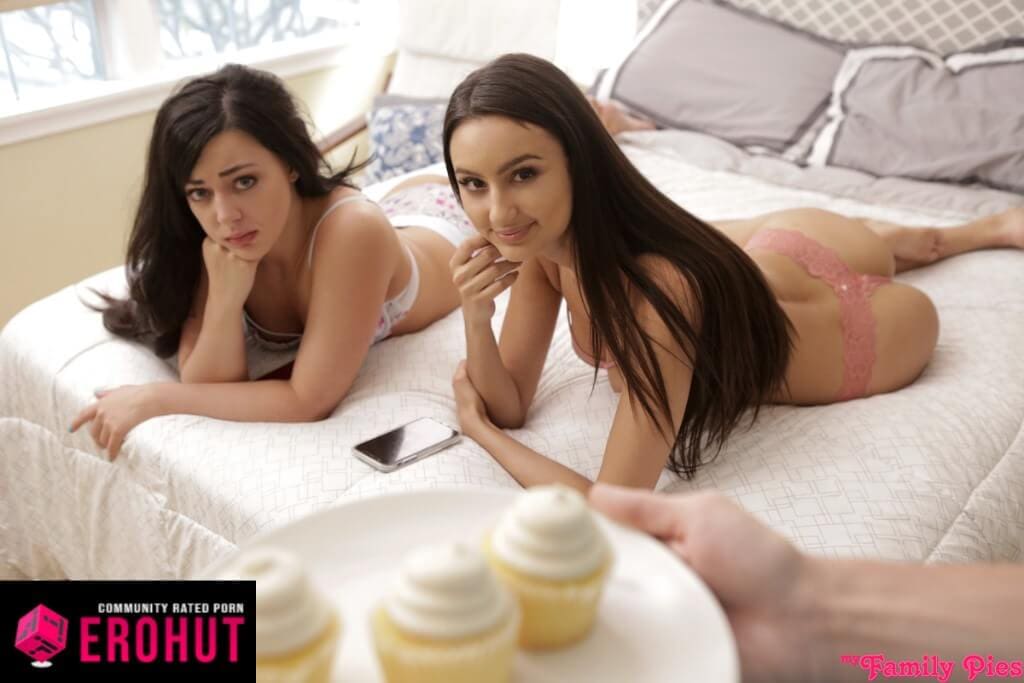 Tight hot new pornstar, Eliza Ibarra likes to get blacked with big boners, take facials, and fuck her teachers. She's among the new breed of pornstars that don't shy away from anything.
We can only fantasize about what the future holds in store for this bombshell, and until then watch her videos on Brazzers.com.
#6 Abella Danger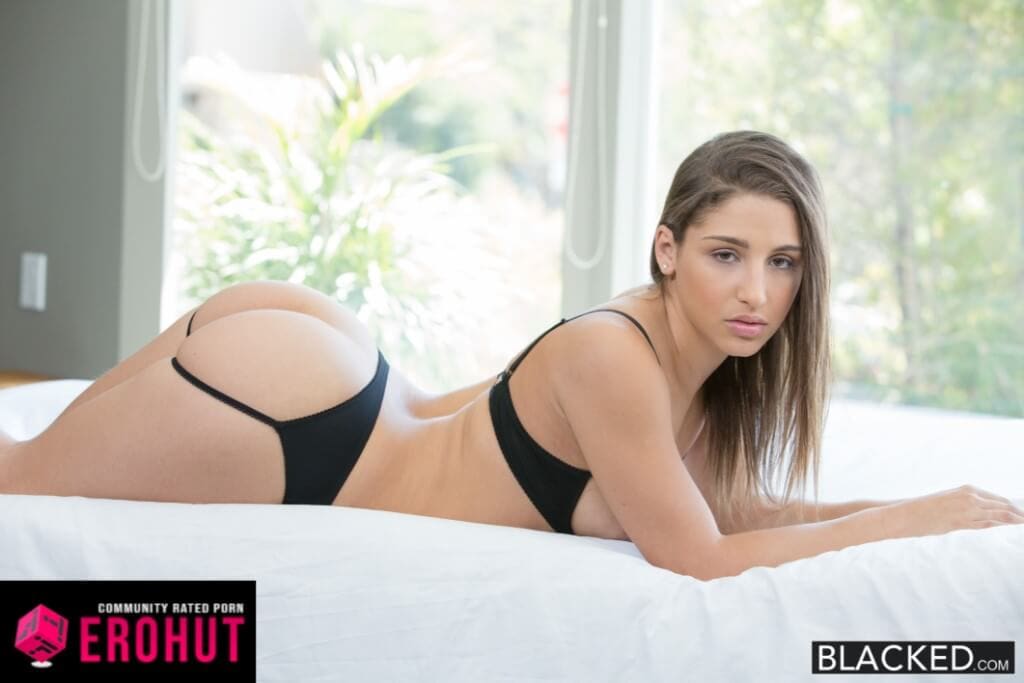 The only thing dangerous about Abella Danger is her sin-worthy butt. It can induce a heart attack if you're not used to awesome ass pornstars in anal action.
Abella is a yoga fanatic with a thick, strong body that works out besides fucking in the gym. In 2016 she won both an AVN and XBIZ award for "Best New Starlet" and has been in the limelight ever since.
Most of her catalog is on Brazzers.com, but with over 500 scenes you can find her on many of the top premium porn sites.
AVN Award: Best New Starlet 2016
#5 Jill Kassidy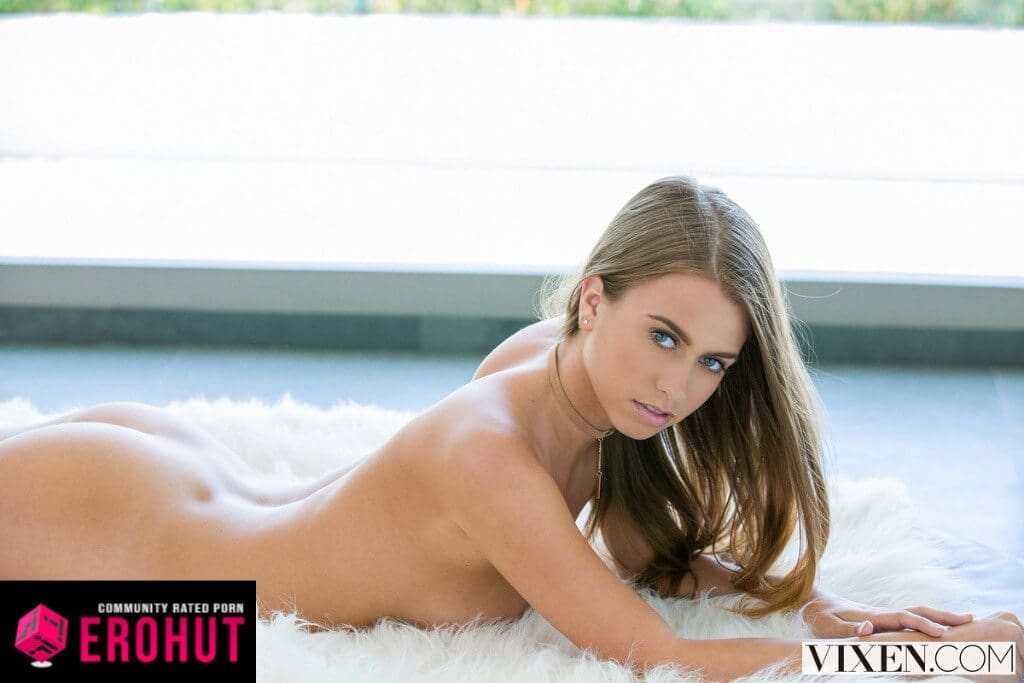 Babes born in 1996 are some of the hottest new pornstars, especially when you look at a hottie like Jill Kassidy. At 22, she has beautiful lips and an all-natural body that would make most men sign away their life savings.
It's no wonder then that Jill Cassidy is the latest in a long line of AVN Best New Starlets. We wish her the best of luck and can't wait to see more of her sex scenes. Some of which you can find on Brazzers.com.
AVN Award: Best New Starlet 2018
#4 Remy Lacroix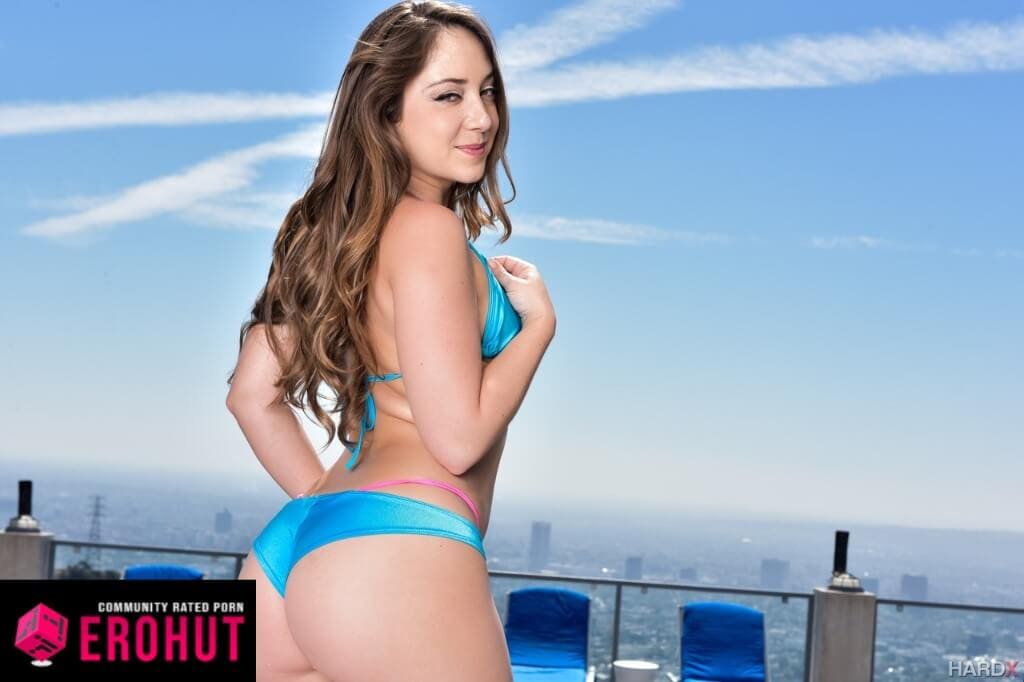 Little Remy Lacroix never seems to age. At 30-years old, she still looks like a petite college girl. More importantly, her bubble butt is as juicy as it's ever been. Remi La Croix is known for ass teasing, interracial sex, and even BDSM.
However, those are just some of her accolades and accomplishments. Her work is on most major porn sites, but our first stop would be Brazzers.com.
AVN Award: Best New Starlet 2013
#3 Stoya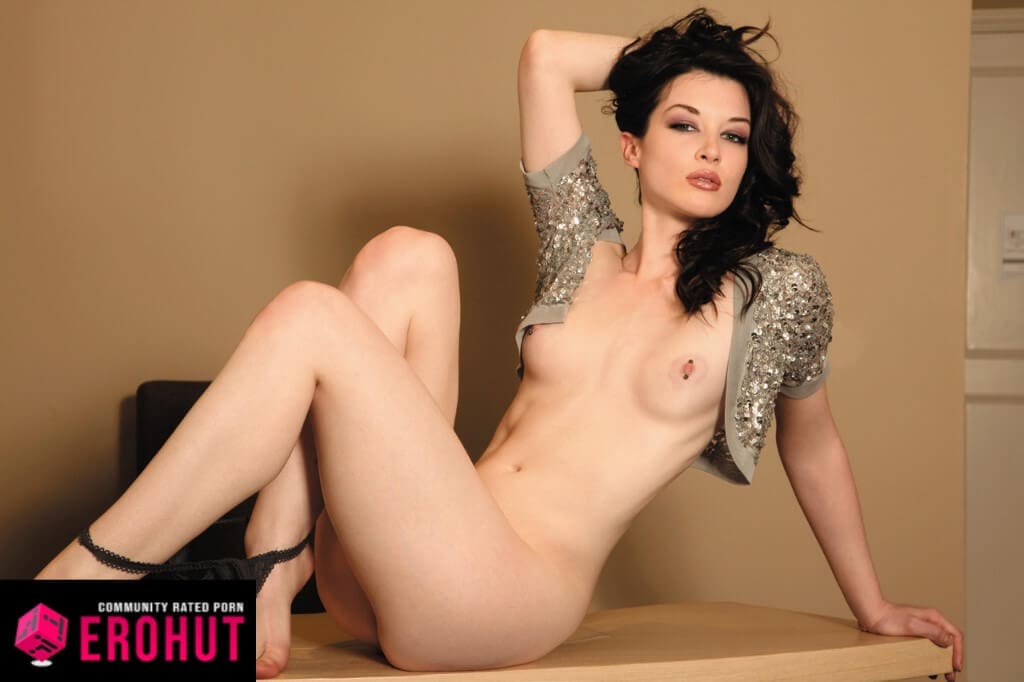 Pale skin brunette Stoya is a sight to behold. She made her debut in porn back in 2007 and just two years later won her first AVN award which. Since then, Stoya has also been nominated for a dozen more.
Known also under the alias Stoya Doll and Nina blue, this beauty of Scottish and Serbian descent likes it rough. You can see her taking it up the ass and spicing anal up with some slapping or choking. Most of her work was with DigitalPlayground.com.
AVN Award: Best New Starlet 2009
#2 Emily Willis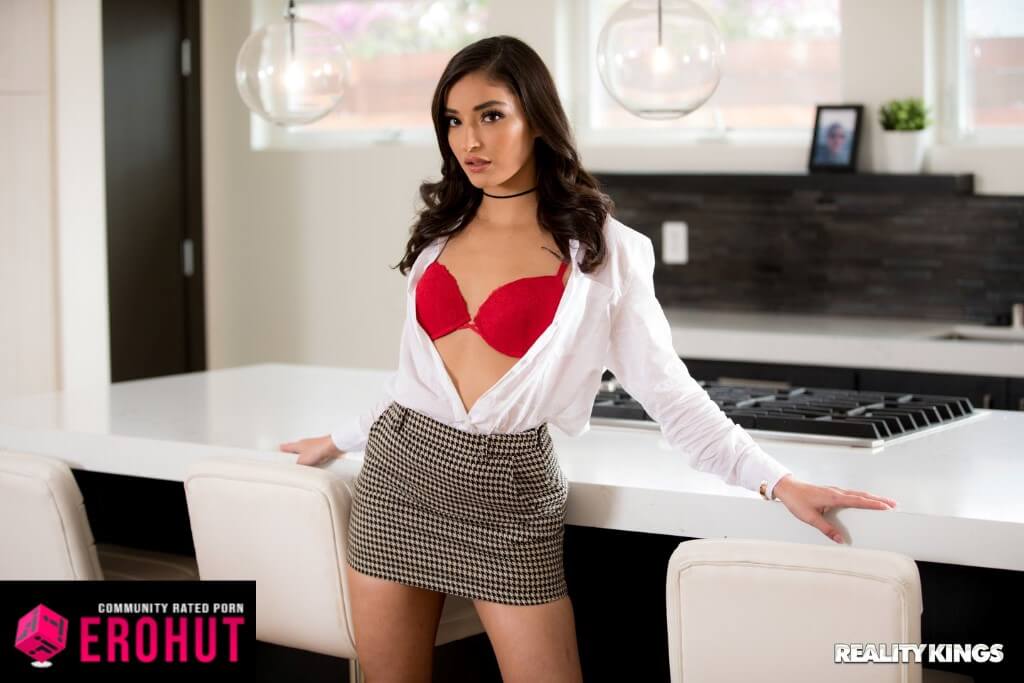 19-year-old babe Emily Willis has come out swinging this year with facial, creampie, and scenes starring cocks. She has small boobs, and a bit of a tan going which gives her that Latina look.
How new is this pornstar? Just a few scenes so far, but we expect much more next year as the fame and fans grow. Free PornHub Premium is where you'll find her work.
#1 Mia Malkova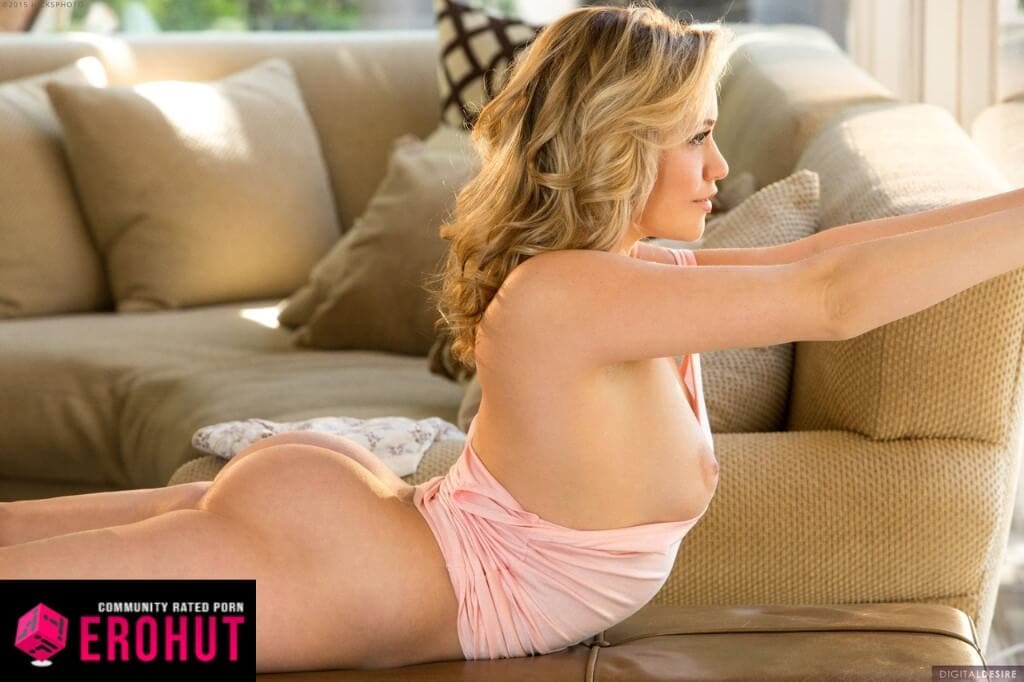 Mia Malkova is known for her flexibility, blonde hair, and irresistible bubble butt. Her talent is evident in the fact that she won not one, but two AVN awards. The first one for "Best New Starlet", and the other for the "Best-All Girl Group Sex Scene" for "Meow! 3".
With around 400 scenes to her name, picking a place to start isn't easy, but Brazzers.com is a great first stop. Can you believe that she has been in porn for all these years? Going from a new and unknown pornstar to one of the best.
AVN Award: Best New Starlet 2014