Nowadays, you can find foot fetish videos on virtually every adult website, whether it's a free porn site or a premium one. As a result, what was once a small niche has exploded in popularity.
Today, we have big porn studios and big-name pornstars that shoot scenes with a focus on sexy feet or toes. That is where our compilation of the top 10 footjob pornstars comes into the picture. With ebonies, Latinas, and white and Asian girls present, you'll have a variety of babes to ogle and enjoy. So now, shave those rough ankles, moisturize them with a dash of semen, and dine on them.
#22 Carmen Caliente
Born in Tampa, Florida, Carmen has a face of a Botox-filled donkey that lacks expressions, plus proportional toes that compensate for everything else. Unfortunately, the aging didn't work in the blonde's favor but thankfully, feet fetish chasers look from bottom to top rather than top to bottom. Sure, being adorable does help, but whatever, bro.
If you'd rather eat dick than suck on those toes, you are either blind or extremely picky. Whatever your illness or case is, see other hoes below.
#21 Jade Jentzen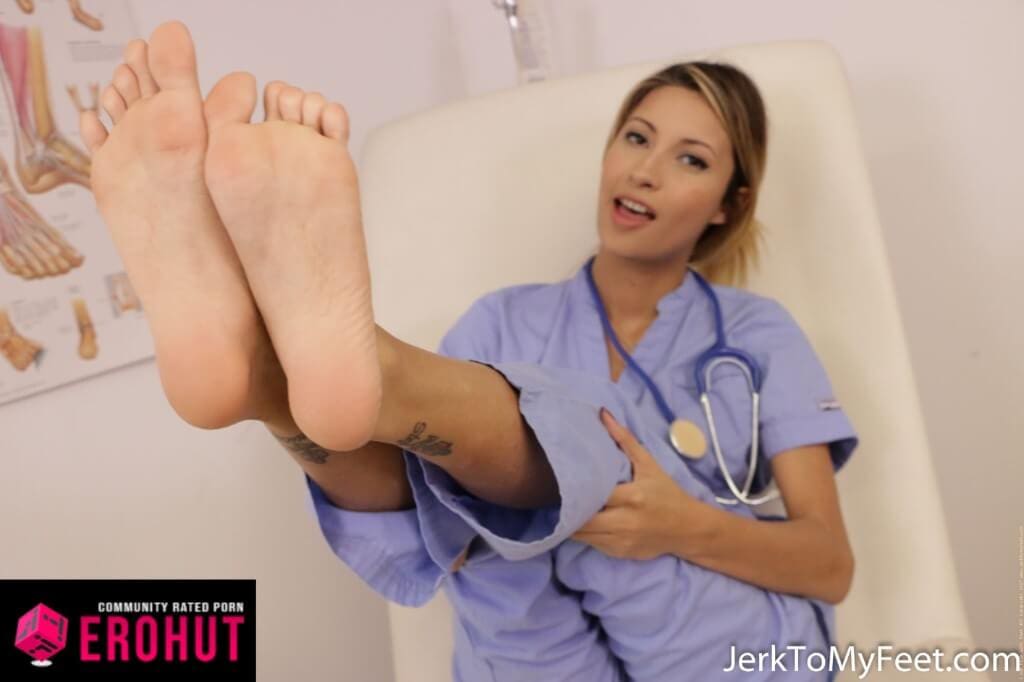 Beautiful Latina pornstar, Jade Jentzen is a slender 25-year-old minx with Mexican, Brazilian and Russian roots. As magnificent as she is, we just love watching her get dicked rough in bondage.
Also, when Jade starts rubbing cocks with her silky feet. If this toe-adoring hoe makes your engine roar, get a $0 PornHub Premium account and start going to town.
#20 Brandi Love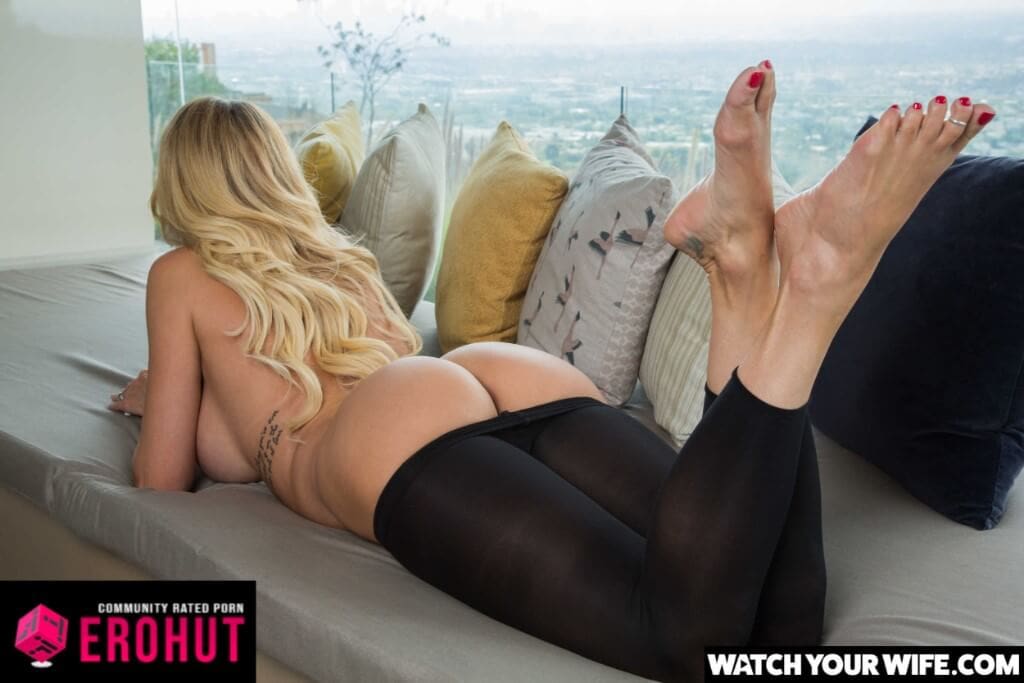 Tracey Lynn Livermore, better known as a blonde MILF Brandi Love, is one of the top adult models overall. Not just among the best foot fetish pornstars. In her 12-year career, this nympho climbed and sucked countless dicks, but still impresses us with her fit, flexible body and rabid love of sex.
Considering all Brandi's videos, we'd go with RealityKings.com for some of the best ones.
#19 Diamond Jackson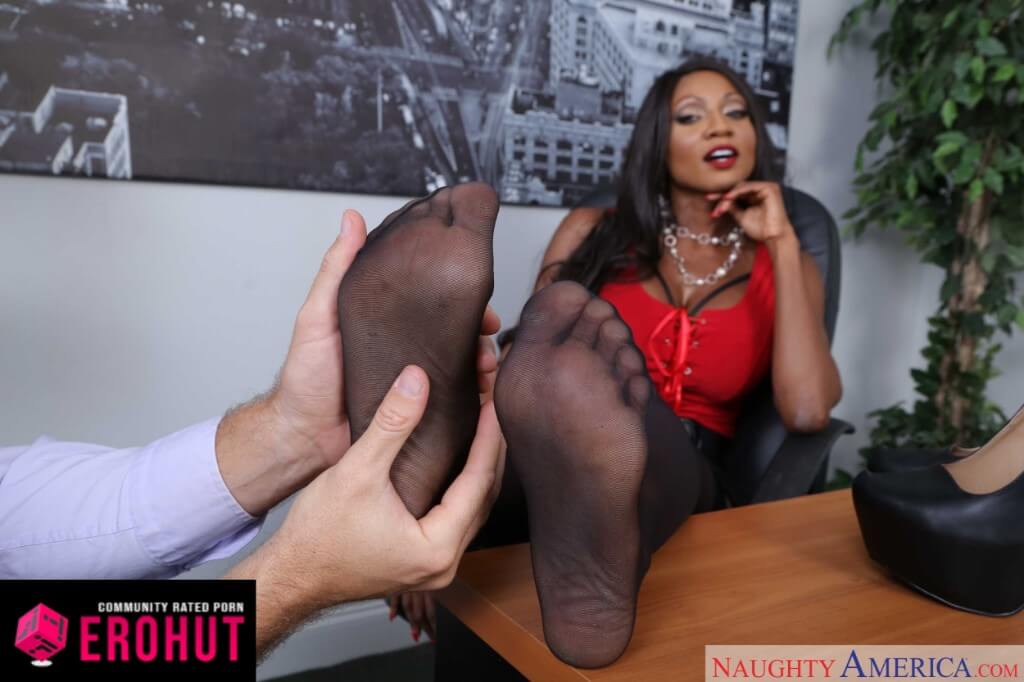 A 51-year-old Diamond Jackson looks like she has the fountain of youth in the backyard. This tall black MILF is athletic, beautiful and acts kinky when the time is right.
Besides grinding down big white cocks and buffeting on pussy, our Nubian amazon also gives amazing footjobs. If your feet can handle this hoe, go to Brazzers.com.
#18 Katya Rodriguez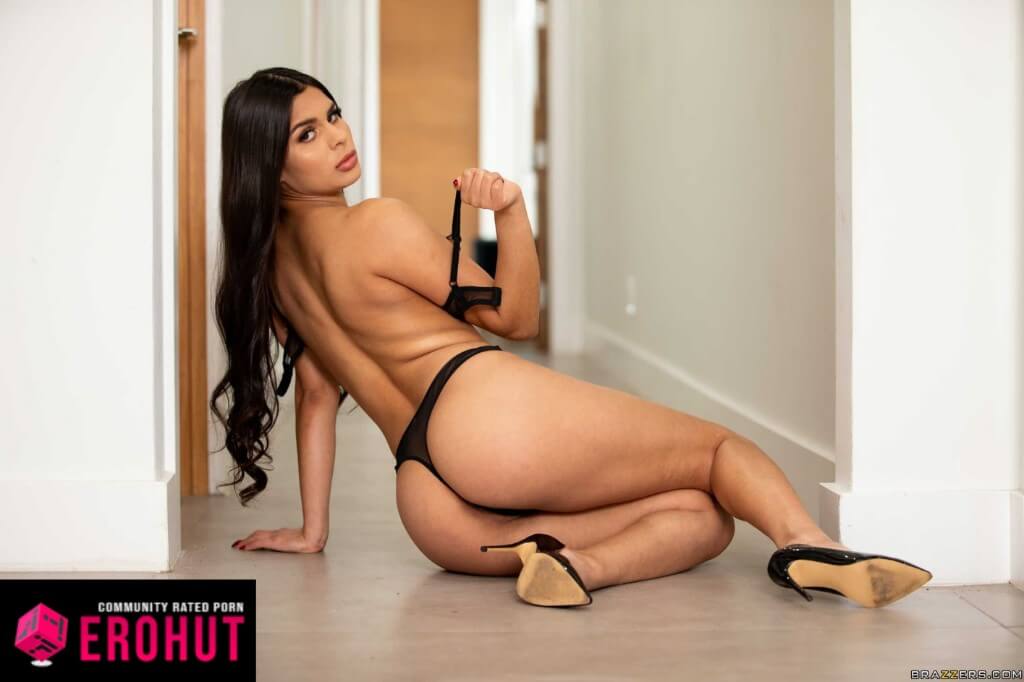 How common is feet fetish in Mexico? Let's ask this pornstar because she was born in the said country. However, her nationality is American, so that means two things. First, Katya Rodriguez made her dreams a reality and moved to the great country of the United States. Second, since all adult studios are there, it doesn't take long for a new scene to appear online.
Rodriguez is 23 years old, at 5 feet 3 inches, and with soft as my bottom feet.
#17 Ashley Adams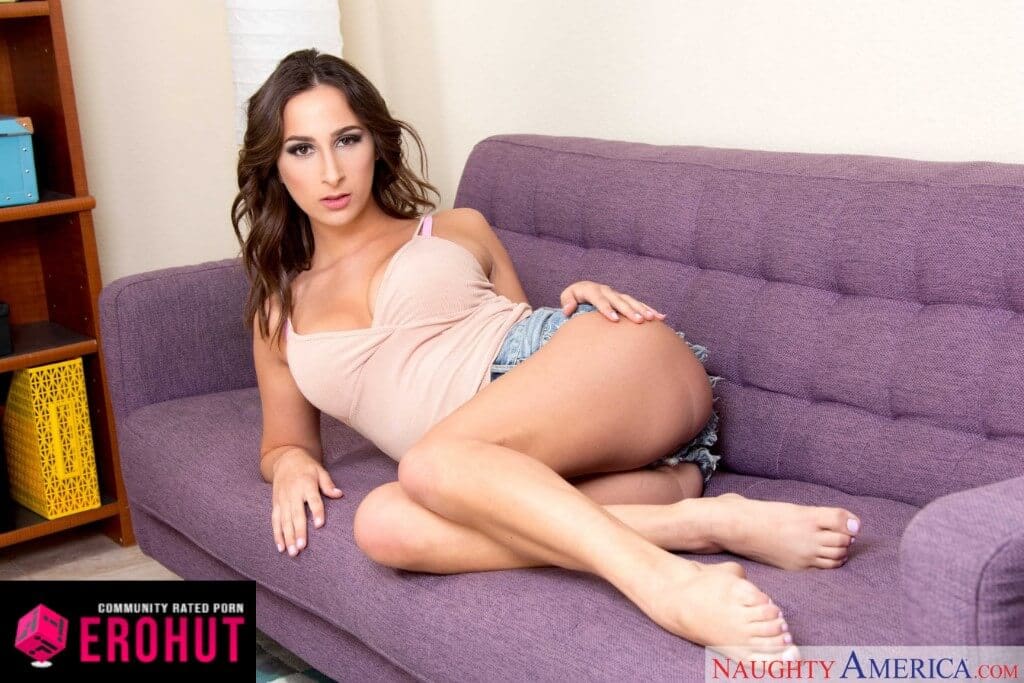 It was not too long ago when 23-year-old Ashley Adams made her debut in porn. Back then, she impressed us with big natural boobs, a pretty face, and an incredible ass. This Florida babe looks as good as ever but has since transformed herself into the porn nymph.
We have a flexible and divine, foot fetish loving pornstar that can deepthroat your dick, take it up the ass, and stroke your cock with her oiled-up feet. See Ashley stroke cocks with her toes on Brazzers.com and banging everyone on RealityKings.com.
#16 Lala Ivey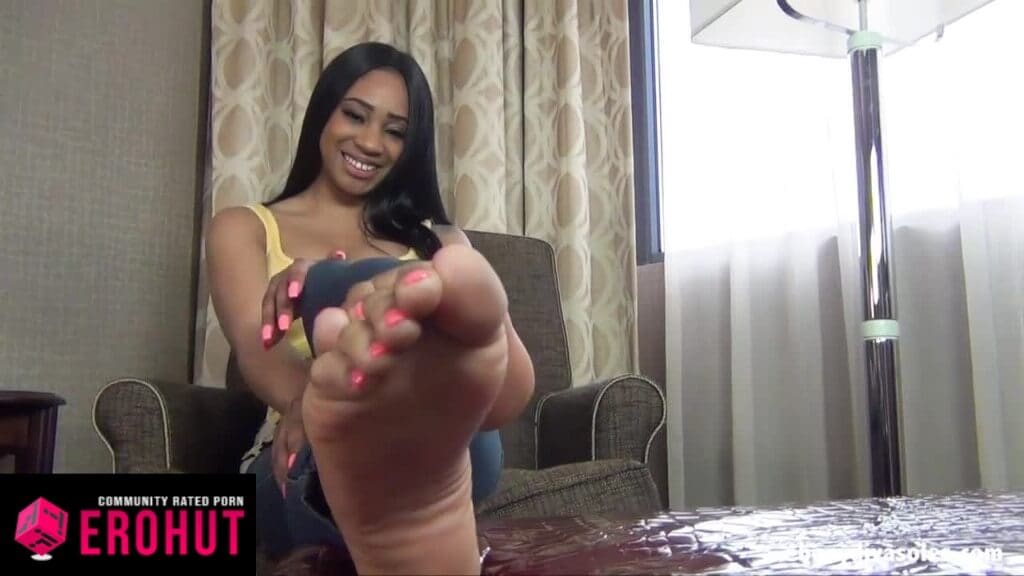 Dipping your mouth into cacao sticks is nothing but a pleasant experience. Lala Ivey has tiny little toes that will make any serious feet fetishist drop on his knees and appreciate. We need diversity, and while it's hard to find an ebony pornstar that matches many of our selection criteria, this one did.
Give a nice, deep sniff, and then cuddle with the ankles or toes, using only your tongue. That's like living a dream, man.
#15 Crystal Rush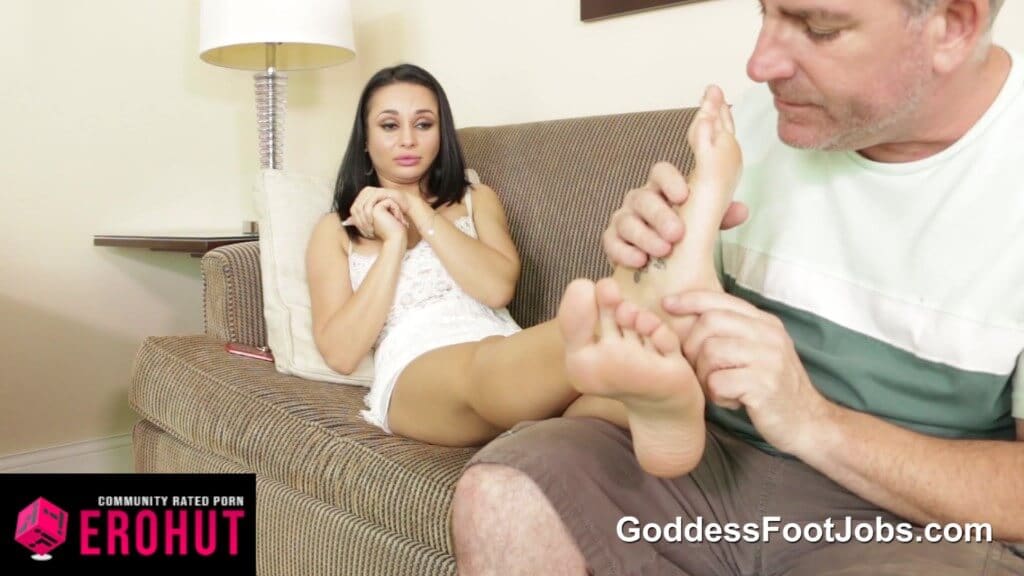 Chicks with yoga pants are hot! Flexible pornstars that know how to move their feet are even better. So who's this divine Burnette? Crystal Crush is, true sugarcane with too many great features to name them all.
Crystal Rush loves to pose with sexy bikinis and transparent lingerie. Sadly, you'll have to dig deeper into porn sites to find some feet fetish material. Normies don't get to see that part on social media. At least nudes come as guaranteed.
#14 Addison Ryder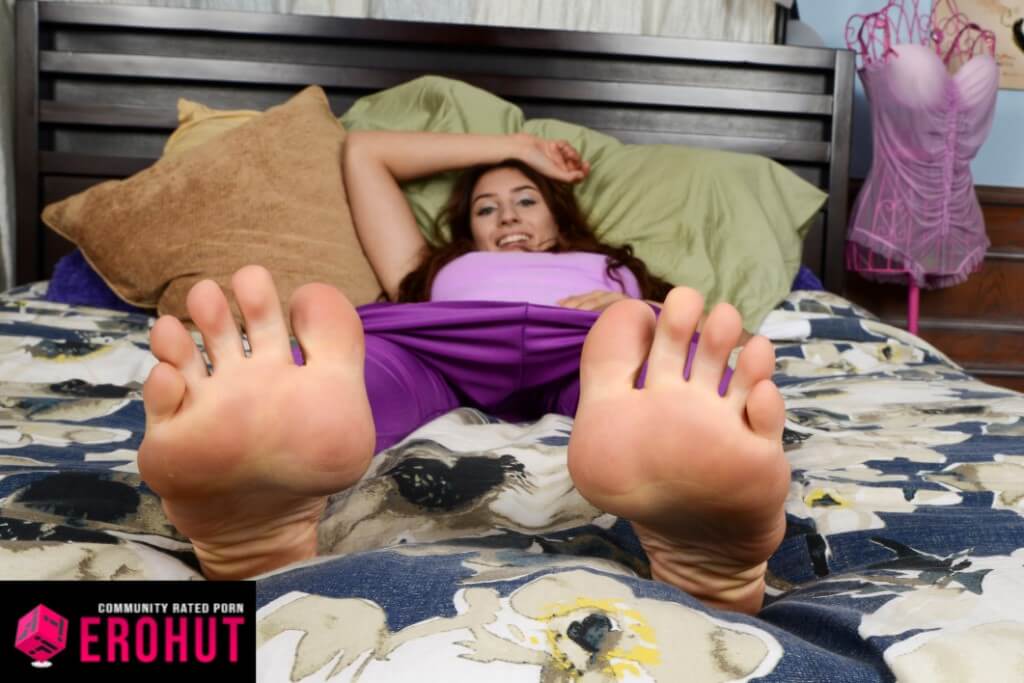 The thumbnail above features Addison Ryder, a pornstar that adores feet fetish. You can tongue-fuck her tiny toes or indulge yourself in other activities. As a rare breed of redhead hoes providing footjobs, this girl is a no-slouch. Maybe not all gingers are soulless aliens.
The ideal position is obviously on her side, giving easy access to any hole or view. I can already feel her toes inside my mouth, and they are delicious.
#13 Brooklyn Chase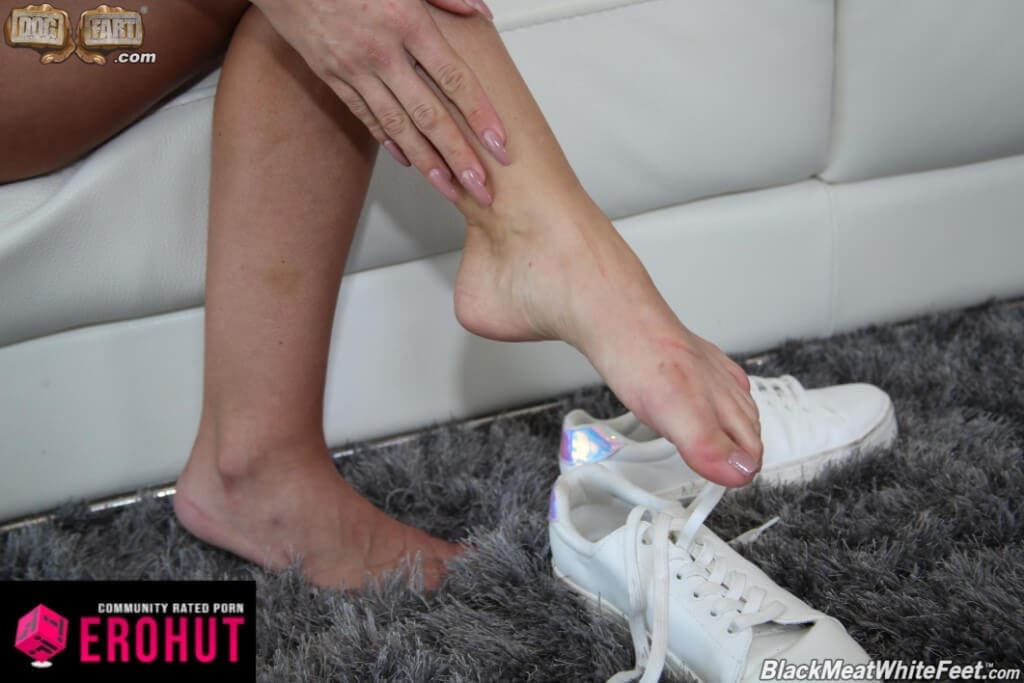 Chase your dreams of foot jobs with Brooklyn, an American pornstar with sexy toes that need some cleaning, preferably with our mouths and other parts. You need to note if she stroked someone before or after a shower.
Thick fingers help with a grip, and clean soles ensure no nasty diseases. Got to keep your cock safe with these feet. Other than that, Brooklyn Chase has nice titties that you can snuggle within a moment like this.
#12 Violet Myers
There troublesome thing about introducing new pornstars is that people will always whine. It's not like I have endless space to account for billions of people and their opinions, so no matter what, you're always wrong.
But hopefully, Violet Myers will not receive cries from those who deeply care about feet, toes, ankles, and a good pussy. Otherwise, I'm piling my cup covered walls and taking cover in preparation for comments. Anyhow, I'd suck those toes, clean or dirty, covered in pussy juice or cum. Well, maybe not cum, but any other juice will do.
#11 Layla Sin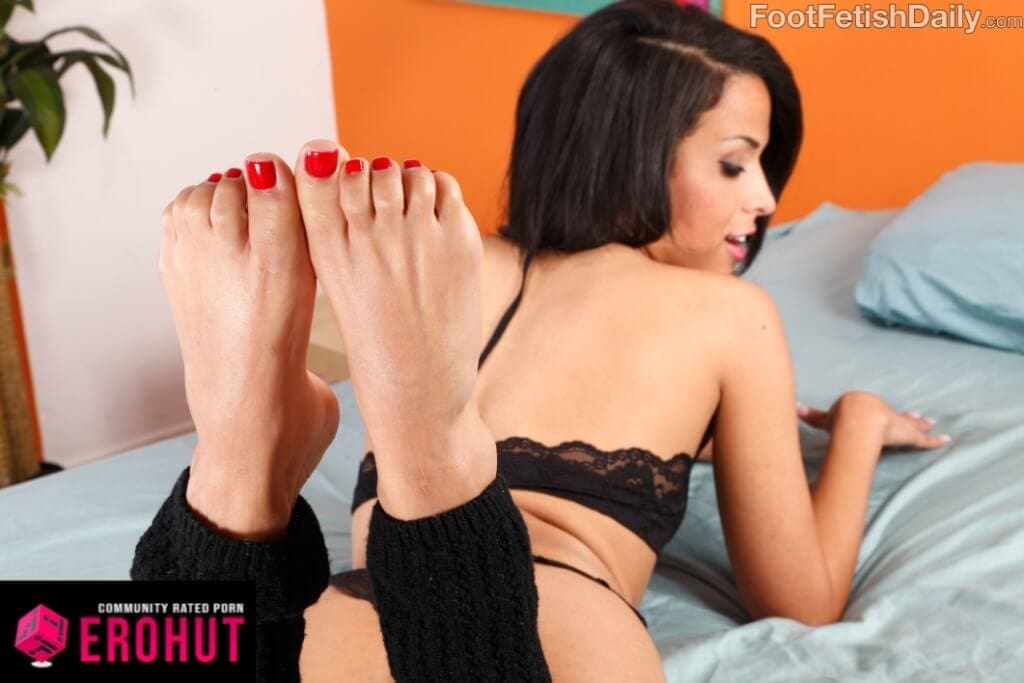 Not fond of the soap taste, you can be sure that Layla Sin has the cleanest set of feet, and enjoyed best in the sexual position like the one seen in the gallery. Moisturized skin with as fluffy foam as your dreams, and we haven't even touched other bits.
How's the facial structure of this pornstar? Perfect! You can watch multiple trailers on Brazzers.com to get an idea… Or simply spend $1 and get full experience.
#10 Cameron Canada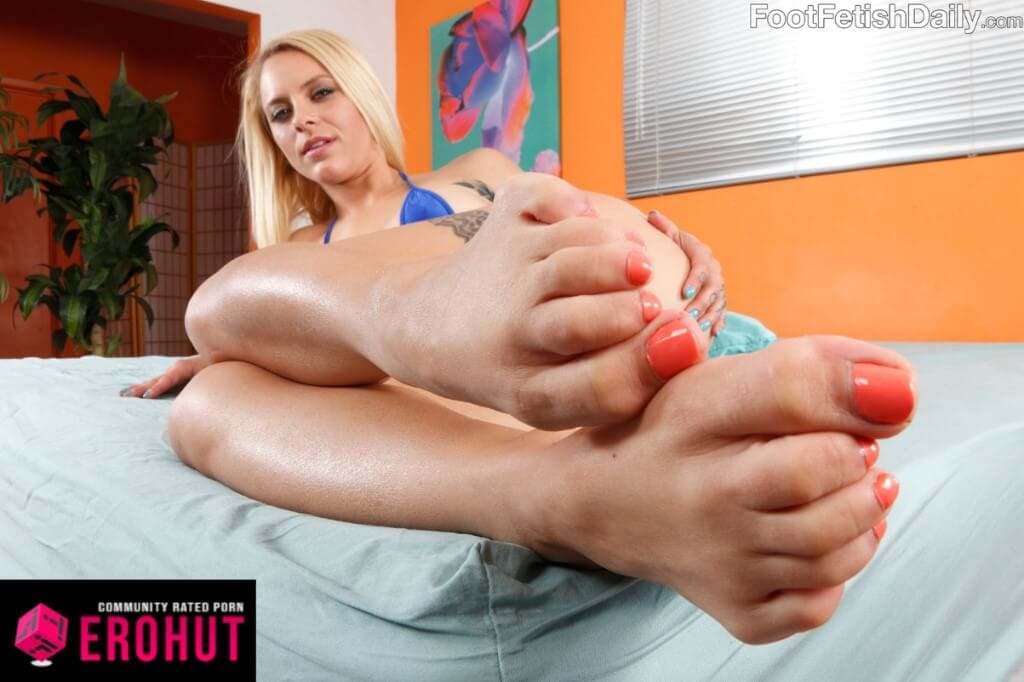 With a round ass, blue eyes and blonde hair, Cameron Canada is the kind of girl we could watch night and day. She's done it rough, interracial, and has played with feet in numerous videos.
Our all-time favorite is a scene in which Cameron gets her pornstar feet trained by a Dominus and sucks toes along with her boyfriend. Other than that, you can find Cameron on $0 PornHub Premium.
#9 Desiree Dulce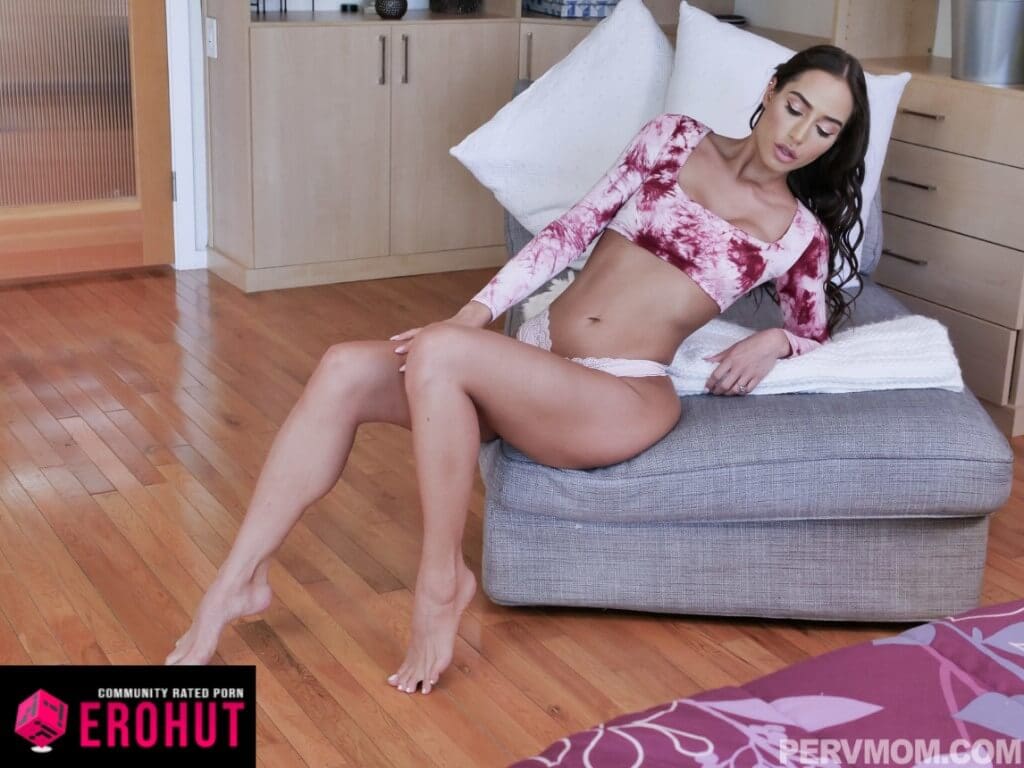 Feet worship scenes are given with Desiree Dulce, an interesting-looking pornstar with curly hair. Tickle her toes with a feather or whip out that meaty cock of yours and fuck her! The following gallery and video are from Brazzers.com and is well worth watching.
What else is there for Dulce? In addition to things like pure white, perfectly trimmed French nails, she has an interesting vagina shape too! Furthermore, she's an angel with fashionable shoes as well as vanilla fragrance. Or so I'd like to imagine.
#8 Kiara Cole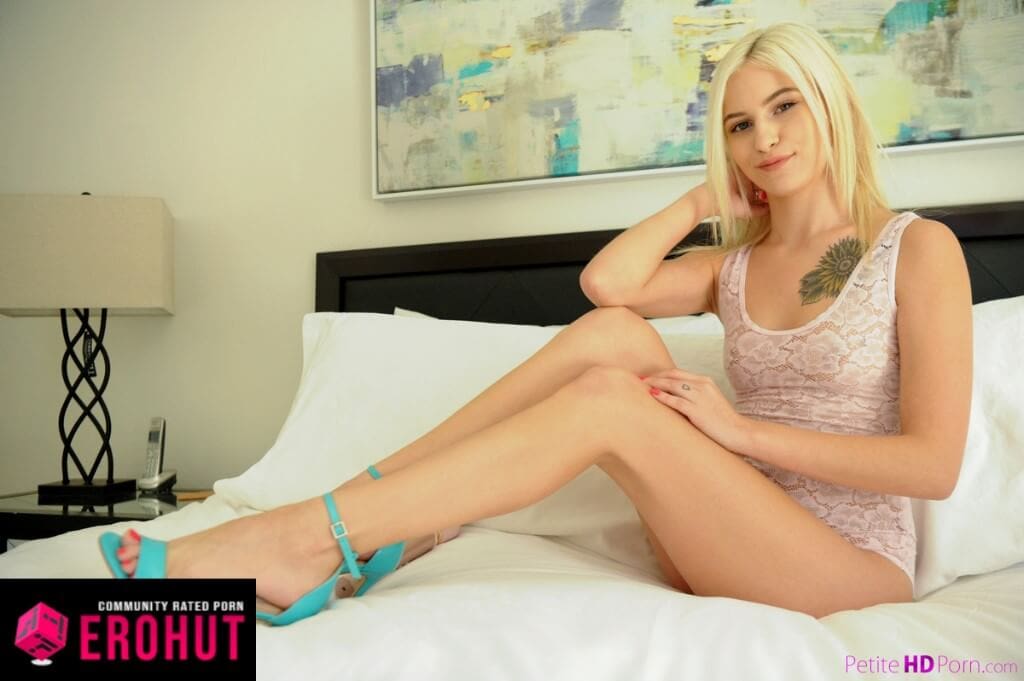 Go ahead, sign me up for this. A threesome with two of the sexiest pornstars that love feet? It's better than heaven itself. Kiara Cole on the left with tiny petite toes and an experienced MILF, in case these cougars push you over the edge.
The difference in their body types is staggering, but how fucking good must it feel to have four feet around your erect cock? Find out at Brazzers.com with a full video.
#7 Asa Akira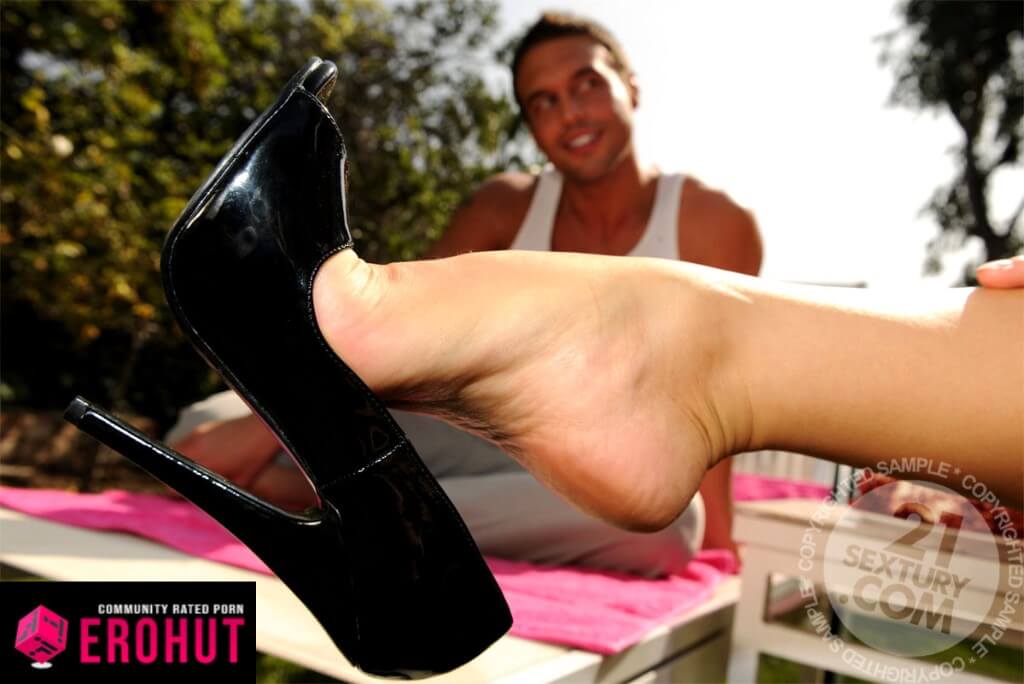 Those of you looking for Asian foot fetish videos should look no further than Asa Akira. She loves getting her toes sucked and feet fucked. But that is just one of her many kinks.
Asa is a game for anal, BDSM, and hot lesbian sessions. Yes, now retired like other older whores, but still could be found on Brazzers.com. But, for me, she's as boring as a stack of grocery bags.
#6 Skin Diamond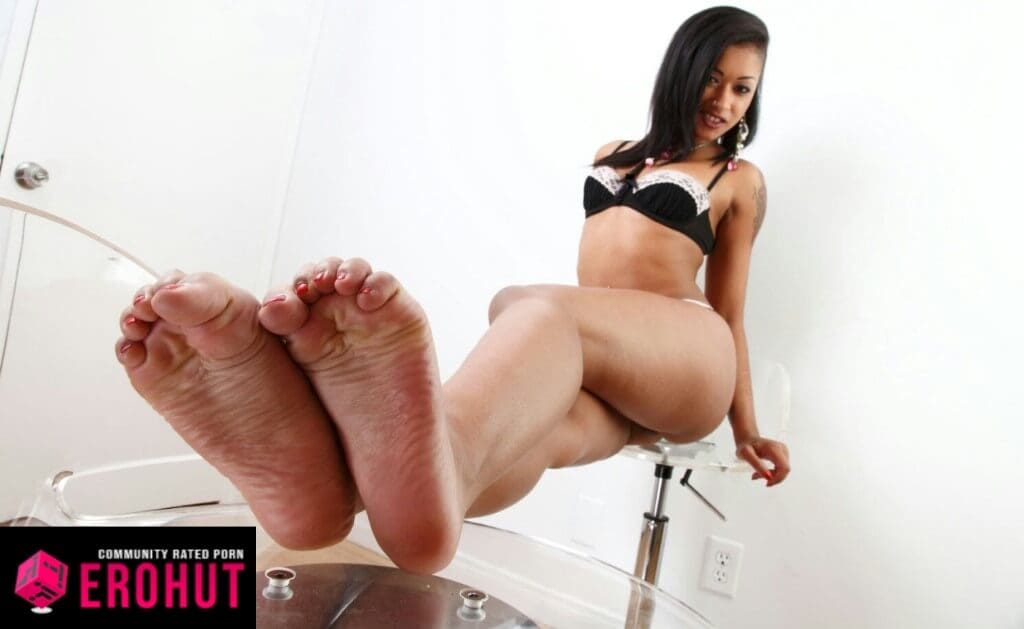 Raylon Joy, better known as Skin Diamond, is a skinny ebony with small boobs and a cute exotic face. As her longtime fans, we've seen journeys to extremes more than once with anal and BDSM scenes.
However, nothing beats seeing her tasty taint and black pussy while she's rubbing cock with feet dressed in stockings.
#5 Sara Luv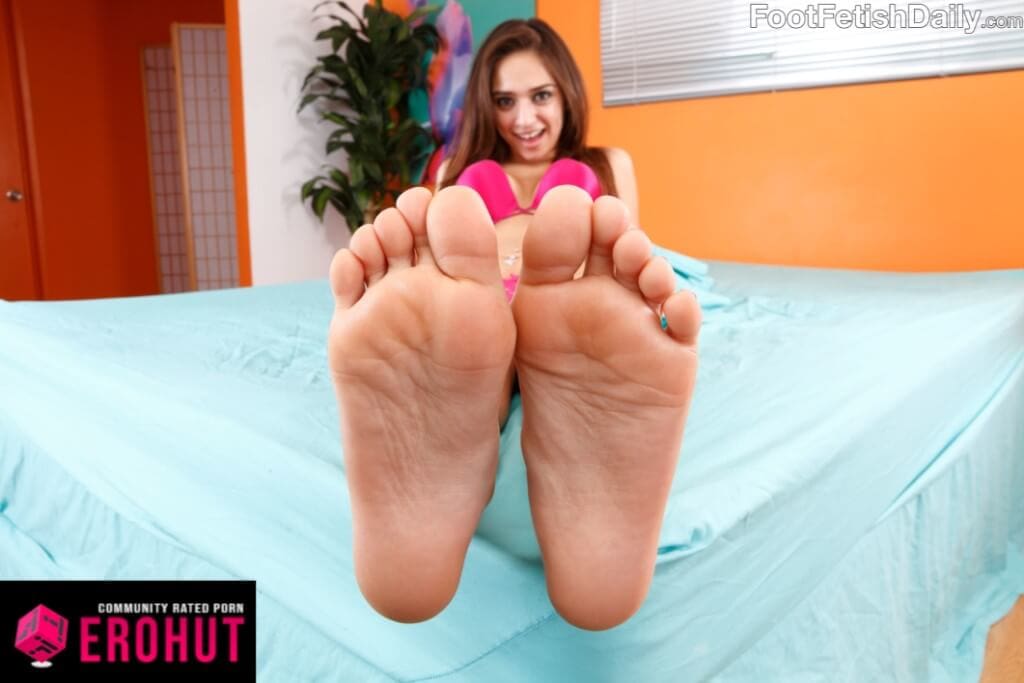 Cum on her feet or fuck the old-fashioned way; Sara Luv will love it either way. With succulent toes and intense eye contact, it's hard to pass on her bottom bits. What's more, her flexibility is legendary. In other words, you can stare at her feet in any position.
As one of the hottest RealityKings.com pornstars, Sara cannot be ignored. Lick that snatch while the rest of us preserve the spectacular-looking toes.
#4 Madison Ivy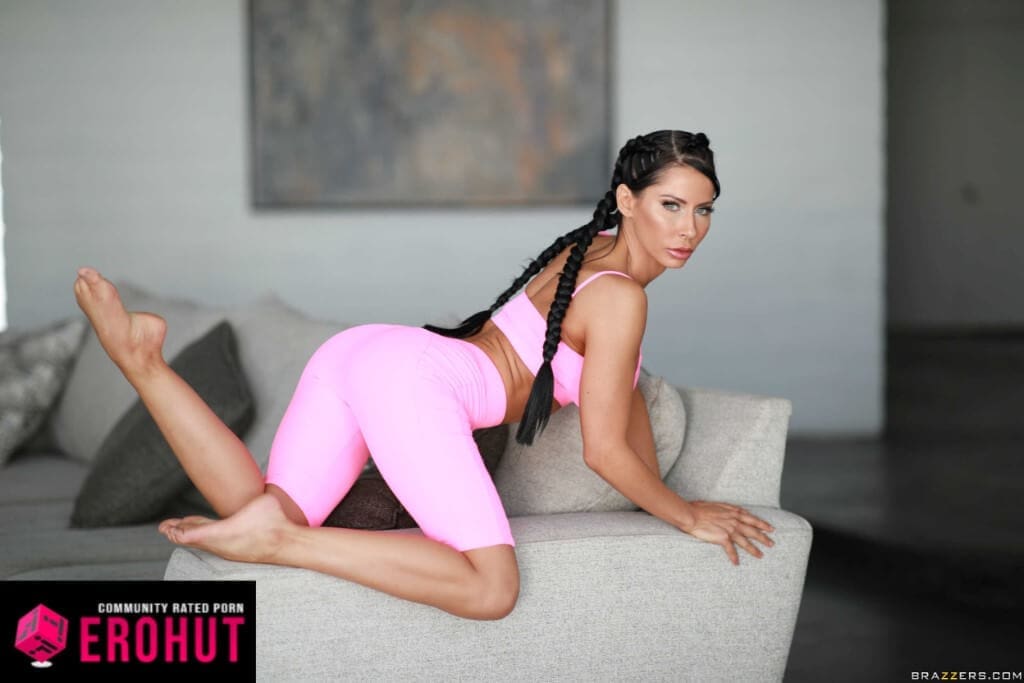 You cannot resist the beautiful feel that Madison has. She's like a forbidden fruit from the Garden of Eden. Cute wrinkly bottoms, short toes, and when you combine it with an already sexy figure, it gets good. May I say… Finger licking is good.
Nurture her feet, ask for a footjob, or admire her far away. If you are into it, why not stick something stiff into the already warmed-up pussy post-hot shower? You grab the left food, and I'll take a right.
#3 Anissa Kate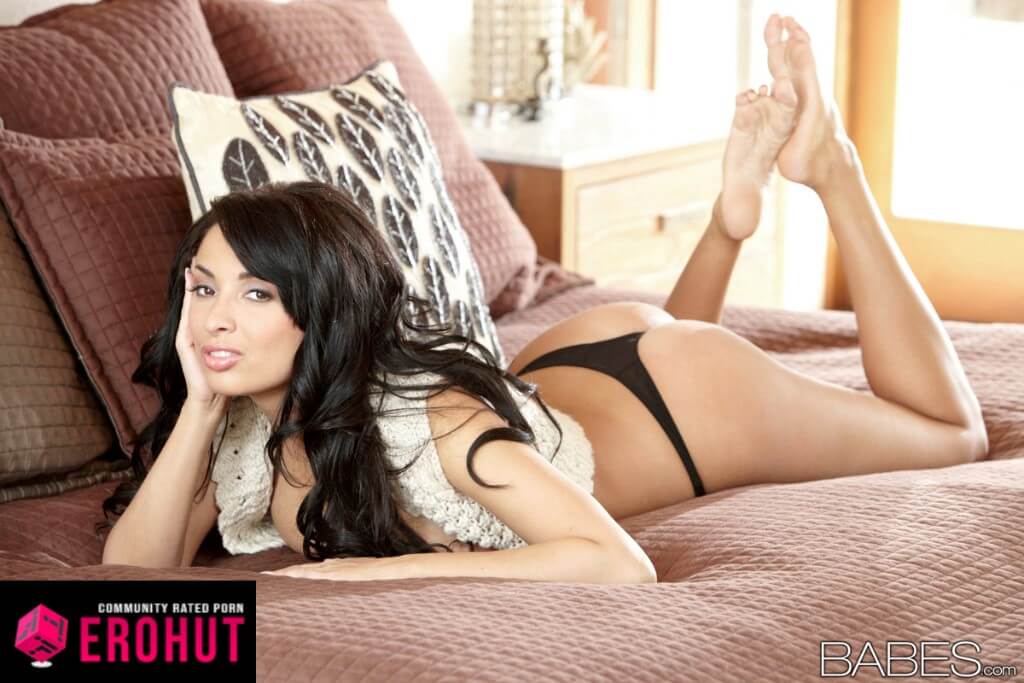 A girl with bangs and big tits is the kind of girl that gets us rock-hard. French brunette Alissa Kate has done everything in porn. Rough BDSM, lesbian scenes, interracial, gangbangs, and anal. But what we most love about her are the lesbian foot fetish and footjob videos.
Anissa's silky toes and feet are orgasm-inducing. See more of her on Brazzers.com, where you can also sort videos by feet tag.
#2 Anya Olsen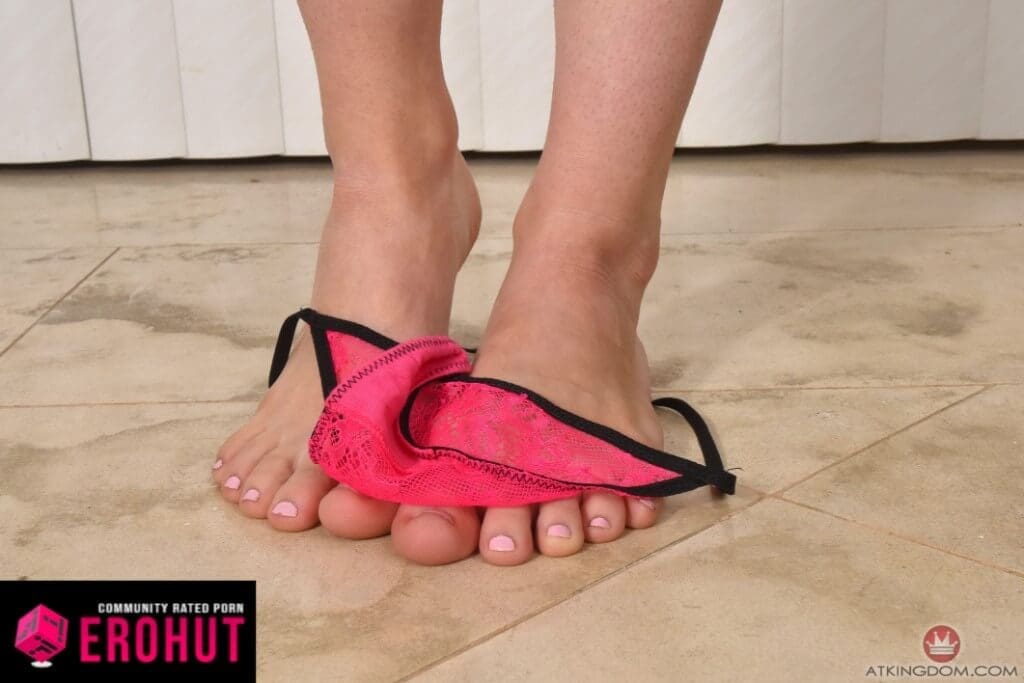 Not sure about you, but if our girlfriend pulled something like this, she'd have a mouth full of cum within a few seconds. Young Anya Olsen is the future of porn. This petite babe with whores' eyes and tiny boobs loves big black cocks, domination as well as anal sex.
Best of all, Anya could suck a golf ball through a garden hose. You seriously need to watch this scene on Brazzers.com.
Although our team loves to watch pornstars with foot fetishes, some of us are new to the niche. That's why we ask you to submit your favorite pornstars that give great footjobs and rock sexy feet.
#1 Megan Rain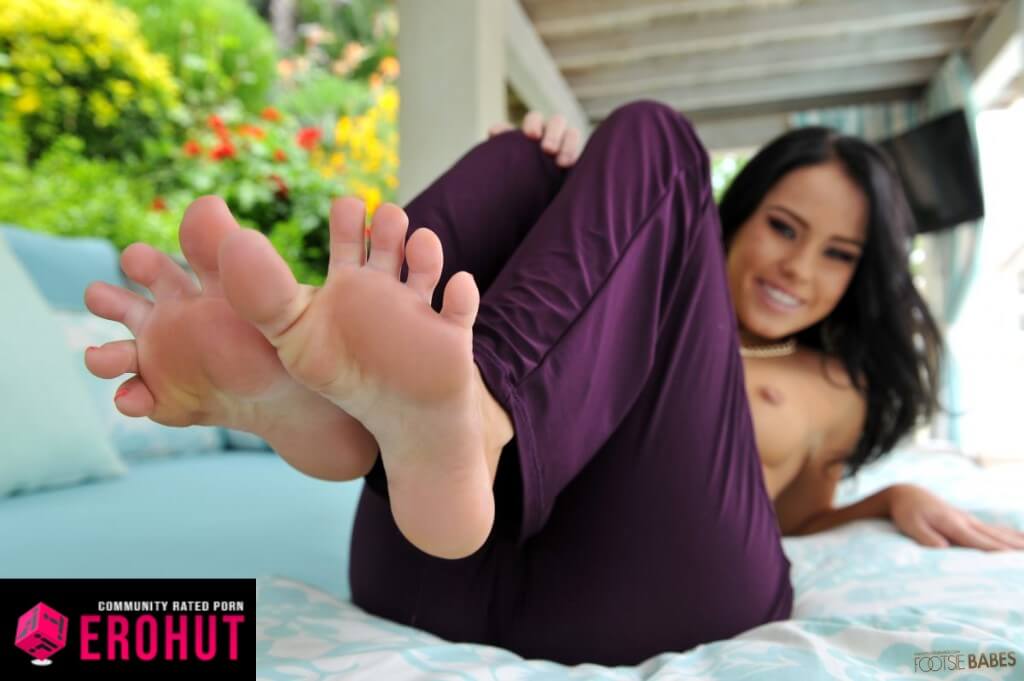 Now 23-year-old, Megan Rain is a petite bombshell with green eyes and black hair. Known best for her tiny tits and delicious ass, Megan is skilled in using her little feet. So imagine getting your cock caressed with stockings-clad feet by a little nymph like her!
In other words, the feet fetish loving pornstar can make your dirty dreams come true. Check her out on the Nubiles-Porn.com network.
It's early 2023 and Megan remains our #1.