Porn spoils us rotten with endless fetishes, niches, and girls. Whores that keep pushing the limits of what's possible, but no one's complaining, right? So far, we've jerked off to pornstars that like to deepthroat or enjoy the kinkiest of sex. So now, the mood is set for the top 10 of the most flexible pornstars.
Why? Because we love seeing girls with legs behind their ears, doing splits, and getting fucked in a full nelson. Let's get our show rolling. I have so many stories to share about me banging flexible sluts, but this is not the time or place to do so. Maybe as I continue adding the hottest and community-favorite sluts, my mind will change. You know, because it will remind me of my good old times. Overall, women who can flex however you like are rare and should be sought out.
#21 Katie Kush
You can do a lot with Katie Kush, and all the flexibility synonyms apply to her. From jumping up and down while doing splits to extreme lesbian Tribbing that requires more acrobatic skills than Krusty the Clown himself has. But the beautiful brunette was born in Arizona and had been doing everything right since her appearance in 2019.
Brazzers has around ten scenes, not to mention other sites, and those demonstrate things like pussy flexibility with golf balls, rubber joints, a love for other pornstar's pussy, butt munching as well as fucking, and so on. Katie is a never-ending encyclopedia of epic fuckery.
#20 Kecy Hill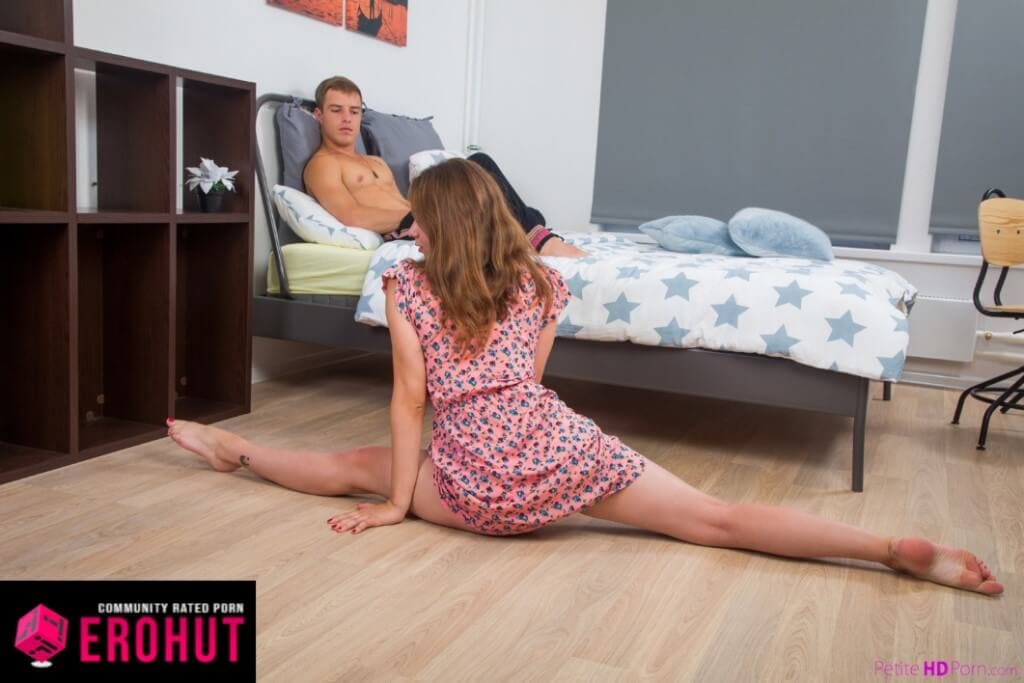 Doing splits is a great starting point for becoming a flexible pornstar, and Kecy Hill just stepped into the scene. The videos of this gum-like babe are full of weird positions that breathe hotness.
Riding dick in the very same position that you see above? Affirmative. Are you stretching her joints to the extremes? Kecy will do it all. Just be prepared to cover your expenses afterward. Yes, we do imply paying for sex.
#19 Vicky Chase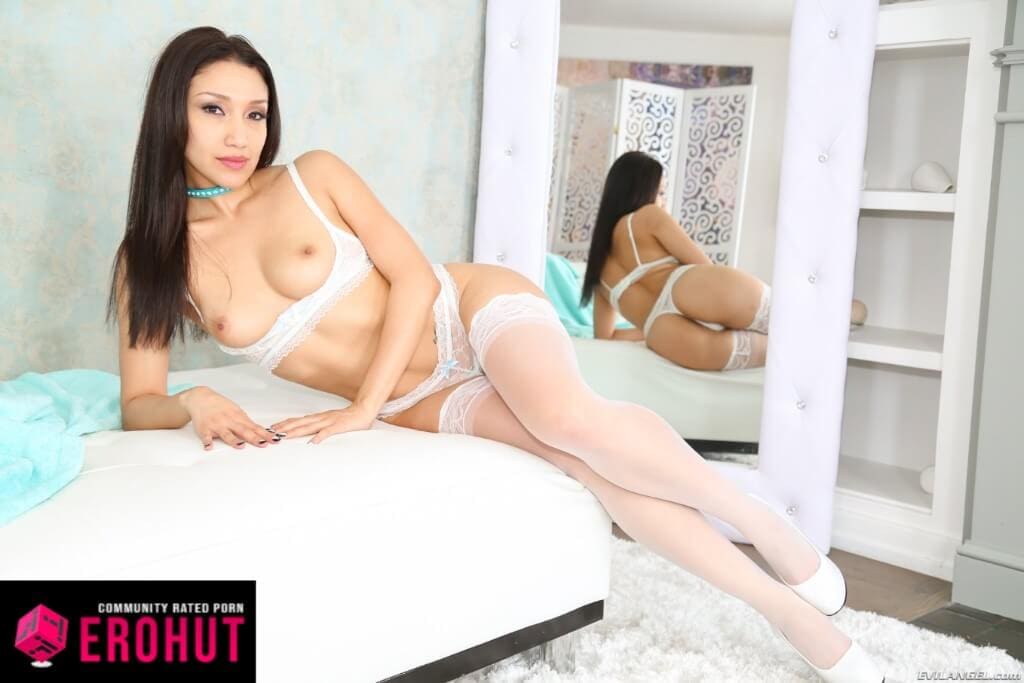 Vicky Chase ranks among the hottest Asian pornstars. She has reached the age of 33 but keeps her fit body flexible with yoga. Do you need a babe that loves to get oiled up, rimmed, and ass fucked in impossible positions? There are no greater flexible pornstars than Vicky.
She is the best shape and performances on our favorite site, Brazzers.com. I don't think that even Asa Akira reached the flexibility levels seen on Vicky Chase. Would you rather see us list someone less hot but way more flexible or a decent slut who is more than desirable? We'd go with the first option because it's about the overall experience.
#18 Athena Faris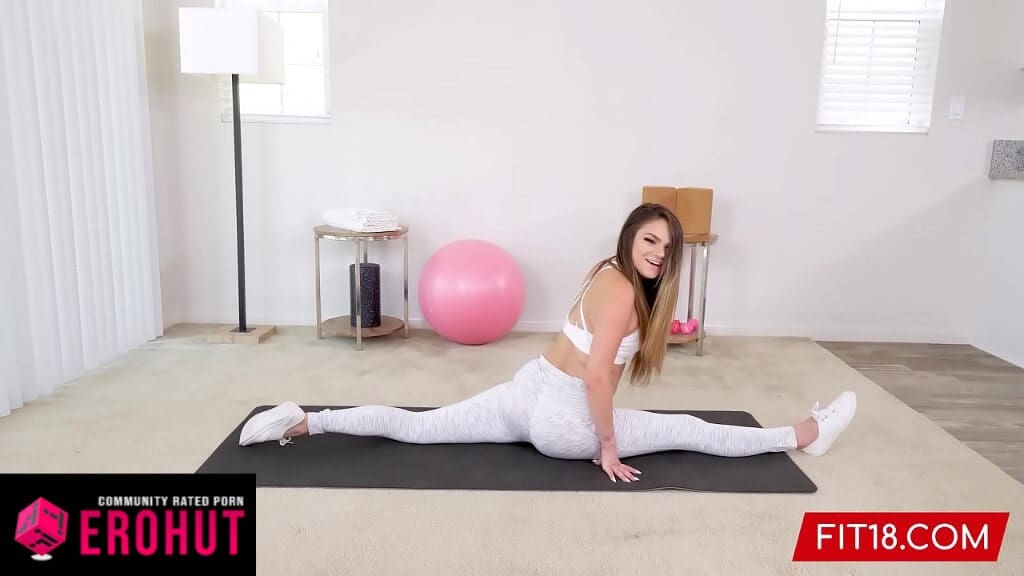 The easiest way to show one's flexibility is in this position. Athena Faris might not be the most flexible pornstar but is way above 90% of all industry hoes. In all fairness, she is one of the best pornstars as rated by you. Not just in the flexible actress's category.
With over 150 videos in her portfolio, there is no better place to find most of them than at Brazzers.com. Only 22 years old, but with popularity matching Athena's biggest rivals, it's an obvious choice for this top 10.
#17 Jenna J Ross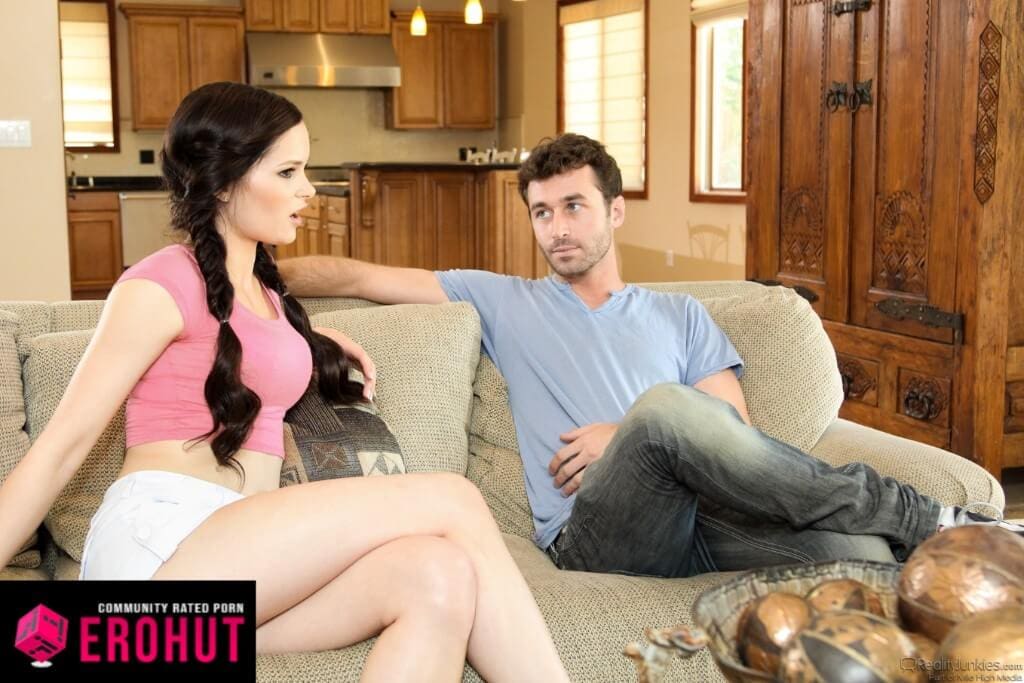 29-year-old Jenna Ross is a flexible fuck toy at five foot two that gives hot yoga a whole new meaning. If we've had to guess which pose was her favorite, we'd go with the downward doggy dicking pictured above.
Meet a stunning-looking whore that is pale, cute, and horny. A girl for you. Find her scenes and galleries on RealityKings.com.
#16 London River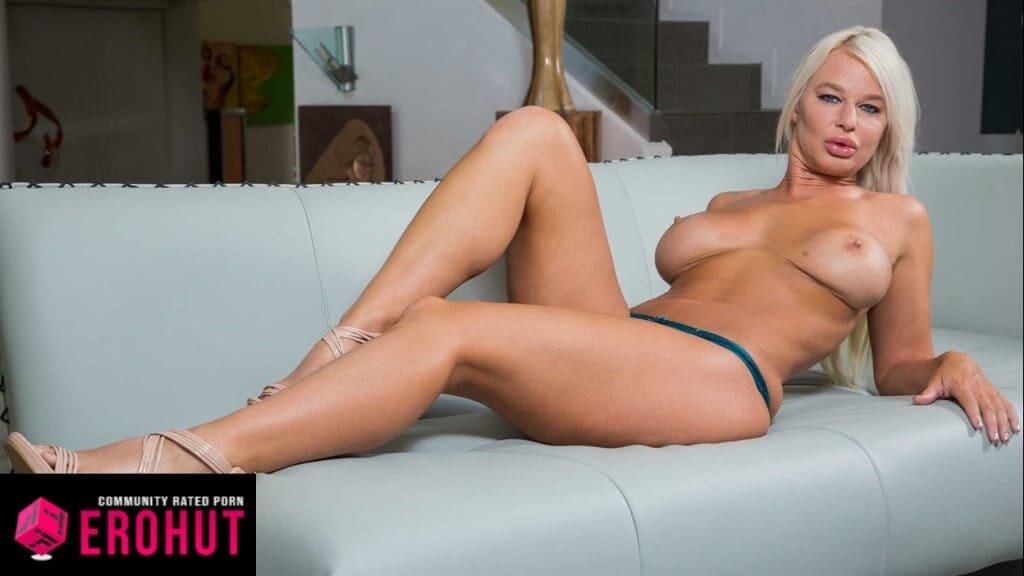 This photo makes my ankles hurt, and my joints turn from cozy to uncomfortable. Do you want to join the train? Get the $0 PornHub Premium; it is full of her videos, and that's what I suggest.
If you want extreme flexibility, go with London River, as it's hard to find someone as loose as bubble gum. She was involved with a few casual adult videos but is primarily a BDSM and extreme porn pornstar. She is extremely talented, too and her abilities suit the niche just fine. So why did London River deserve so many downvotes? In my humble opinion, she's hot and the proof is in the pudding. In this case, that would be a gallery featuring her bent-over legs. If that's not flexible, then I'm not sure what is. Due to the body fat, both tits and a belly make it seem like there are three breasts in total.
#15 Piper Perri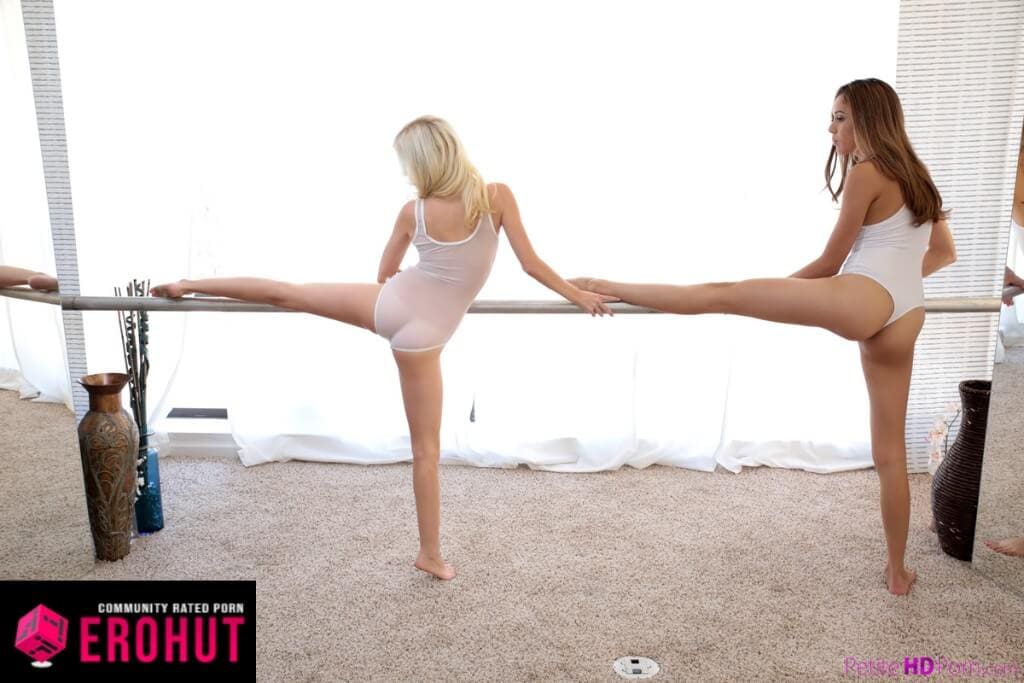 The best thing to ever happen in porn is girls like Piper Perri. This 23-year-old blonde has a cute, girl-next-door face and a tiny body at 4"11'. Now combine that with a bukkake, painful anal, and immense flexibility. The result is a flexible pornstar that everyone would like to bash with their cock.
See Piper getting smashed and bent over on $0 PornHub Premium.
#14 Gwen Stark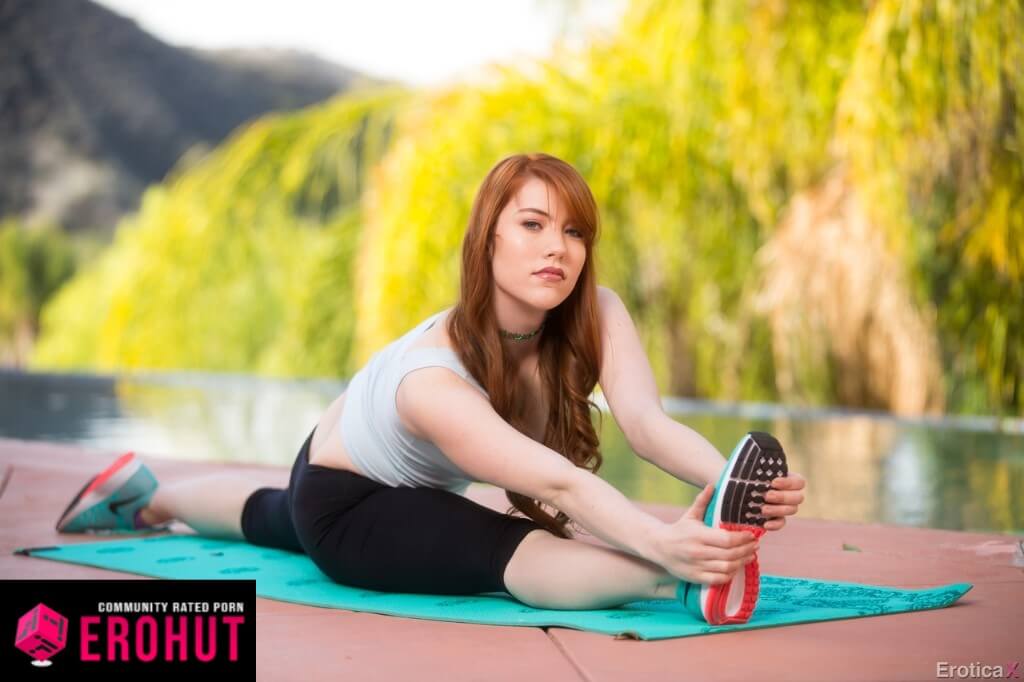 Inspect Gwen's knees and posture before you write her down as another slut on all fours. Sleek look, ginger hair, and a petite frame. She ticks many boxes of those that demand specific pornstars. Hopefully, those who demanded (from our editors) to get you a skinny redhead with the ability to do splits will be happy and thankful.
Visit Brazzers.com for the source of this photoshoot and thousands of hot pornstars, including flexible ones like Gwen Stark.
#13 Luna Star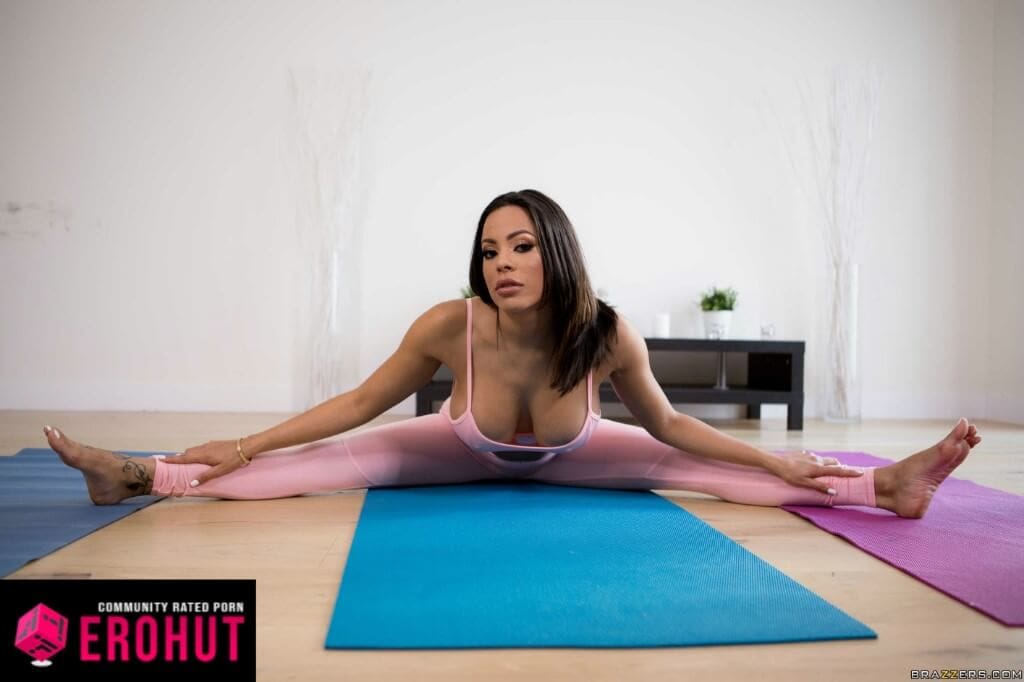 Cheating with splits in this photo but still more flexible than every single one of your girlfriends, Luna Star is a beauty. There are videos of her fucking in this position, and it's as good as you think. It comes down to the novelty and regular sex positions that no longer excite us.
Isn't this one of the reasons why we want pornstar acrobats? To enjoy the variety; and to see an interesting collection of ideas for sex in our bedroom.
#12 Abella Danger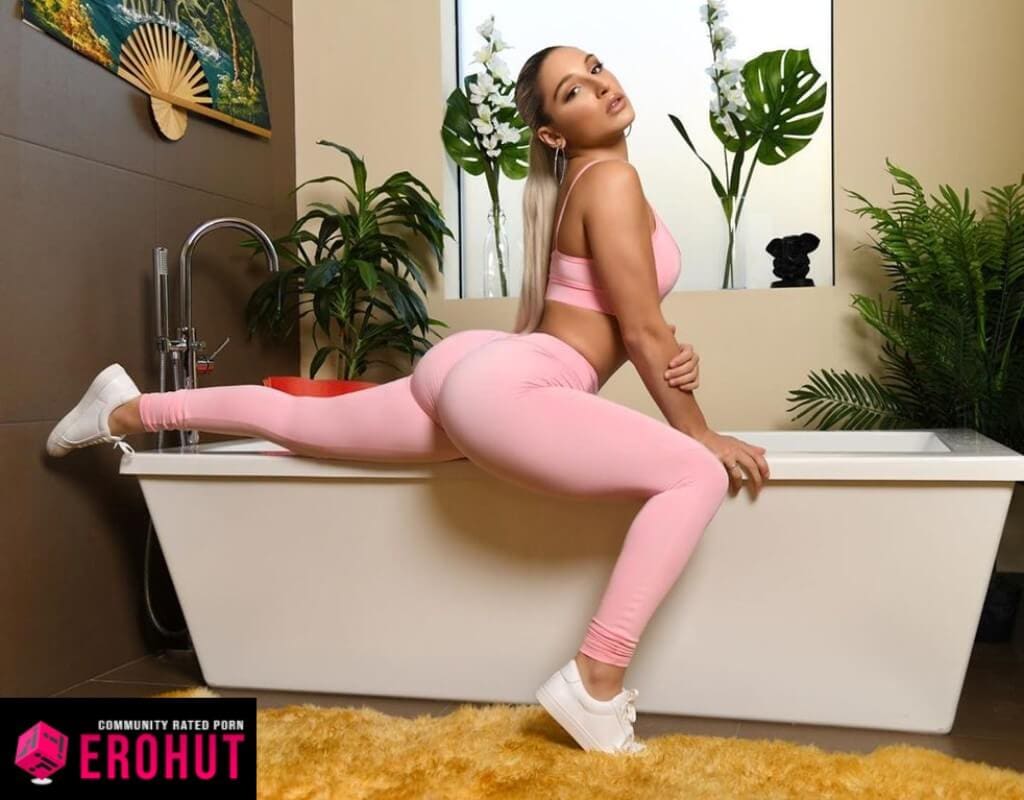 At 22, Abella Danger is already one of the most famous pornstars in the world. She owes her success to her yummy ass and incredible flexibility. What about some bonuses? Her deepthroat skills and love of rough and BDSM sex make Abella one of our favorites.
With so many top porn sites on the planet, where can you watch this whore? Simplicity is key, so go with $0 PornHub Premium account. For a pornstar as thick as Abella, she's surprisingly flexible. Name a better duo than my cock and her mouth… Speaking of fat sluts, is she the curviest flexible performer? I swear every other girl is either a petite or a midget.
#11 Mia Split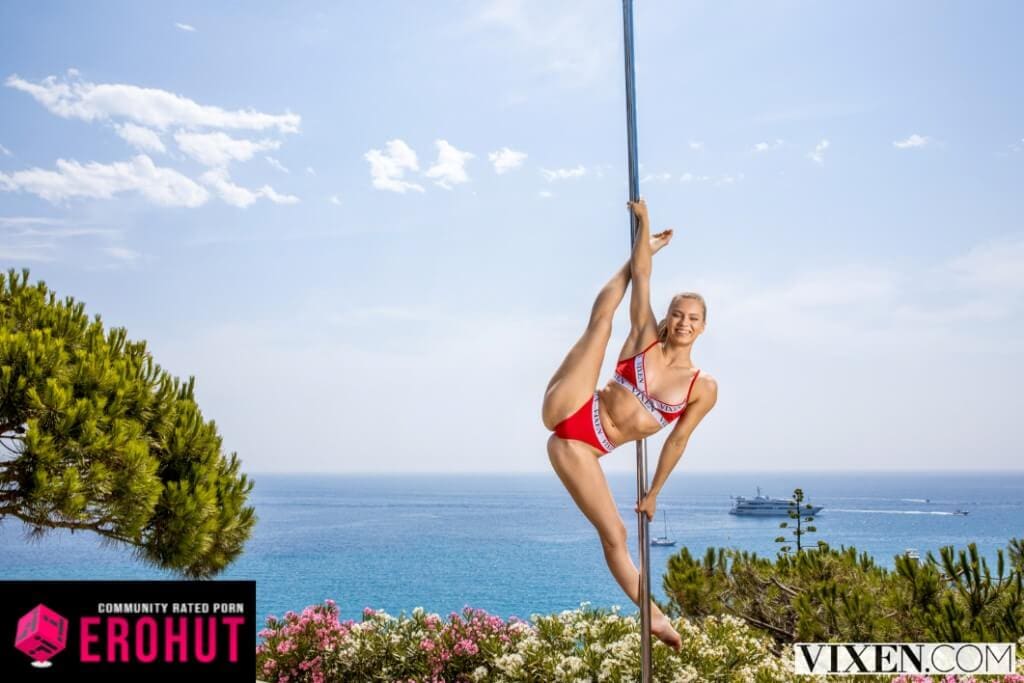 Researching pornstars that can-do splits and eat their pussies, my dick played with a new scent. I just detected something fresh and not immediately recognizable by the smell. At first, it looked like another Mia that was wrongly named, but nope!
Mia Split is as pure as organic thyme, and flexible too. Needs way more mentions, so your best bet is $0 PornHub Premium. In other words, haven't yet spread across enough sites to give you a single recommendation.
#10 Kira Noir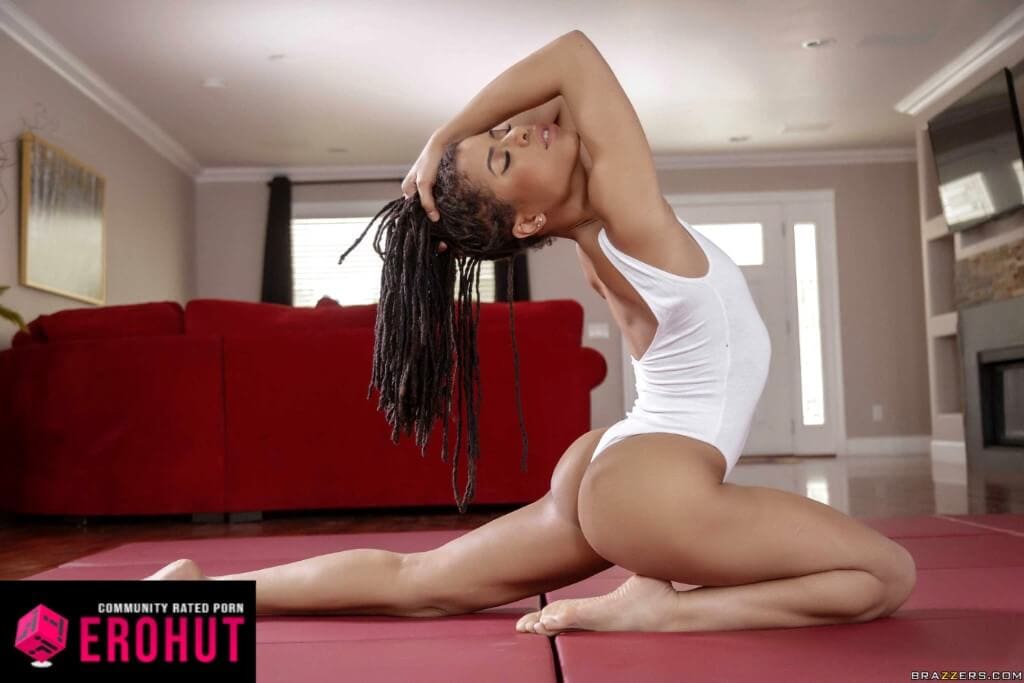 Thick asses, and massive thighs are the qualities that most ebony pornstars have. However, finding a flexible one was challenging. While this picture doesn't show Kira's full abilities, do note that she can put both her feet behind her neck.
Cannot yet lick her pussy, nor do I think that such achievement is on the way but come on! She is the most flexible black pornstar. Kira has abs, too, and can bench press your full body's weight.
#9 Sheena Shaw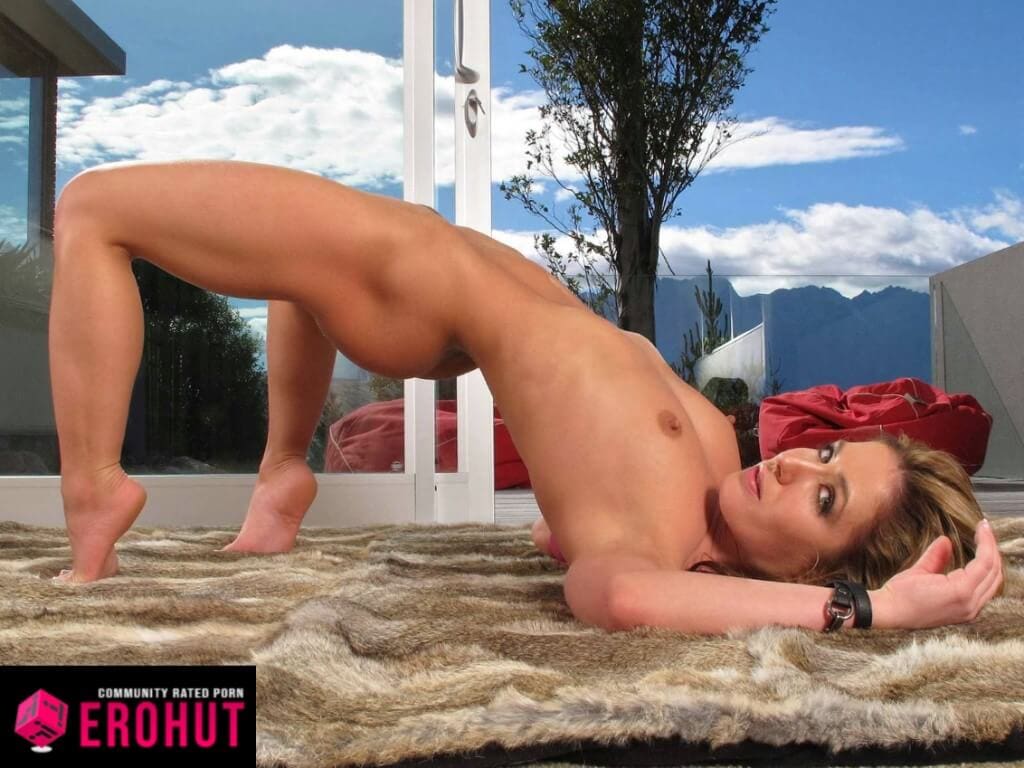 Elasticity is a strong ace card of Sheena, which is even more impressive considering her age. Anal acrobats are 20 years old and as flexible as straws. But hit that sweet age of 30, and it's a trip downhill, with the force of Niagara Falls.
Born in 1985 and still doing splits? That's admirable! She looks more like a young MILF at least ten years older, but whatever. How thoughtful of her to stay on the sink! Masturbate inside her pussy, ejaculate, and let her wash it while you return to work. What would you do if your secretary acted like this? More importantly, which of the holes would you test first? Be my guest of honor; pick one first.
#8 Megan Rain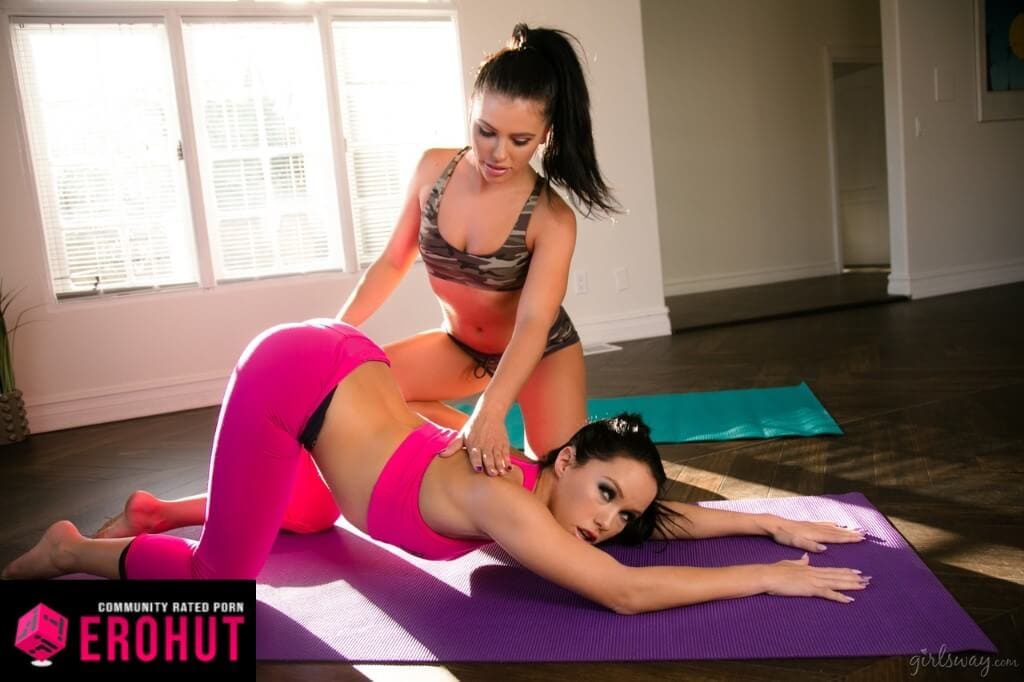 First up is Megan Rain, who you can also find under Kiana Coleman. This tiny brunette babe born in 1996 makes some amazing flexible porn. In this instance, being stretched with a double penetration wasn't enough. Megan had to try a standing split as well.
I also want to give you a dab of solid news; our favorite scenes with Megan are easy to access; without joining any site or paying a dime. Head over to $0 PornHub Premium for some Full HD goodness.
#7 Madison Ivy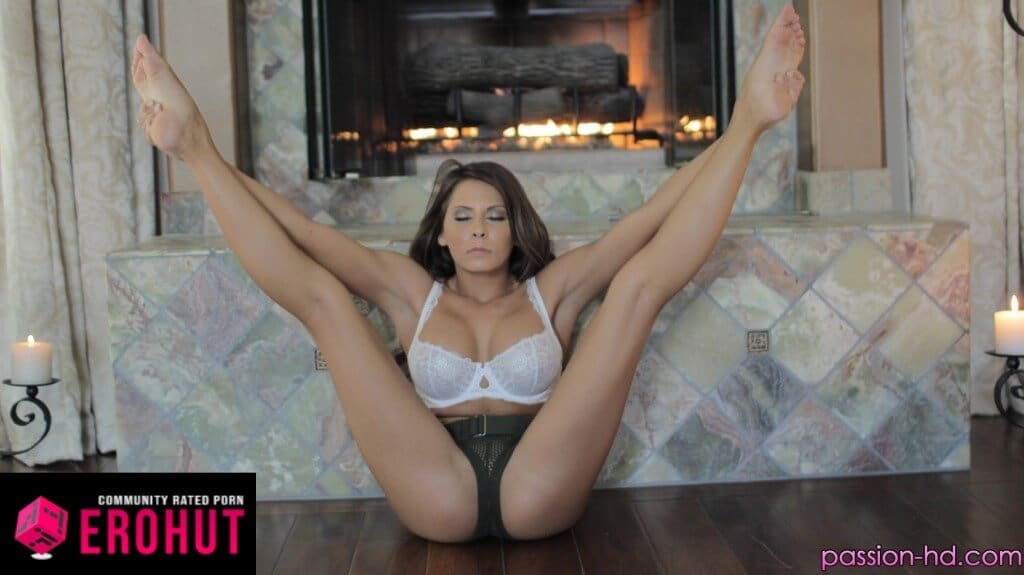 Legs behind the back, dildo inside pussy, and there's no sign of discomfort. How's that for flexibility? Madison Ivy never skipped yoga classes, even that many years later. I love videos, photos, and even her personality.
As a German-born pornstar with American nationality, she is a national wonder of both countries. Do you want to guess the total number of views she pulled on PornHub alone? It's around 600 million. Let that sink in before jaws drop. This picture reminds me of the times I've seen someone eat their pussy, it opened a world of new possibilities to me and there was no return. Every piece of Madison is great, toes, legs, butthole, pussy… You tell me the name, and I'll rate it a 10 out of 10.
#6 Lucy Doll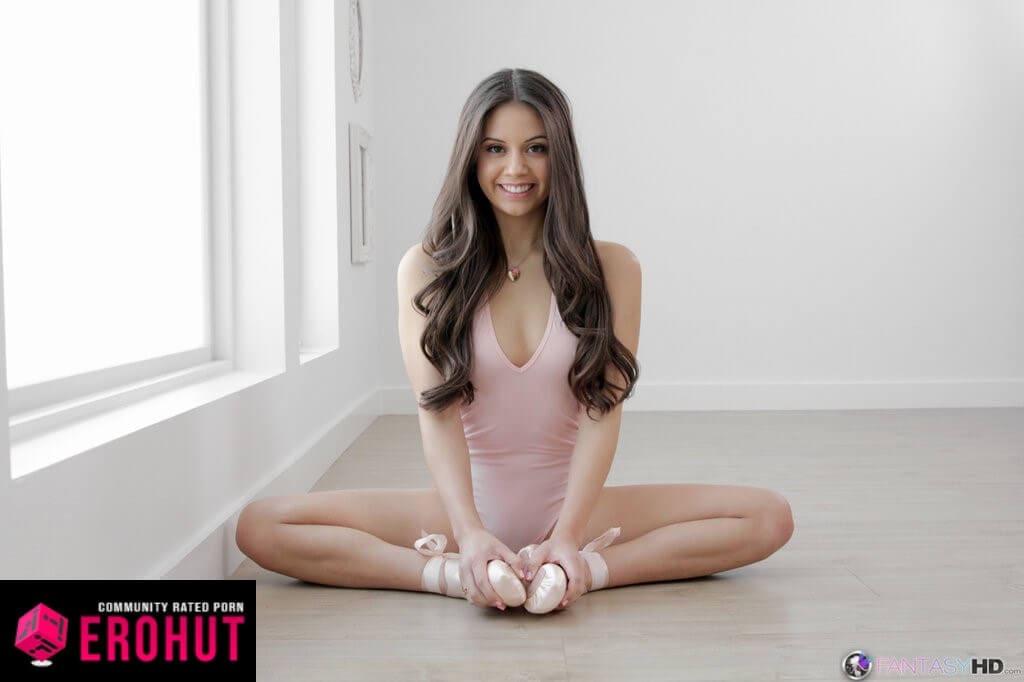 Lucy Doll is another young slut in a cutie's clothing. She cultivates the innocent schoolgirl look in many of her videos. Although once you whip out a cock, Lucy reverts to basic instincts and only wants to stuff her tight, full-of-grip-strength pussy.
Let her show you what a hot flexible pornstar can do in videos on Twistys.com. Also, look at her flexibility.
#5 Lea Lexis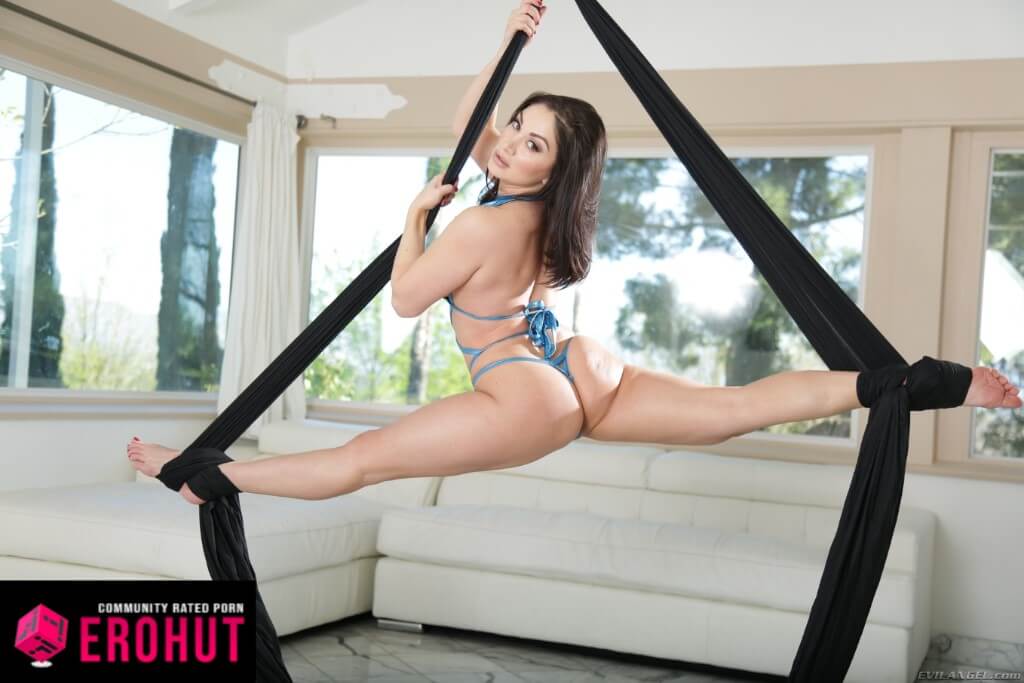 Romanian import Lea Lexis is a petite but muscular babe that fucks like a gymnast. We've kindly shared one of her most impressive performances above. It is where Lea gets split fucked while hanging from silks.
If crowds demand more, you're in for a nasty surprise. Because this is an anal acrobat pornstar that loves fisting, annoying fucking, gapes, and all things nasty. People can't go wrong with her videos on 21Sextury.com.
#4 Kendra Lust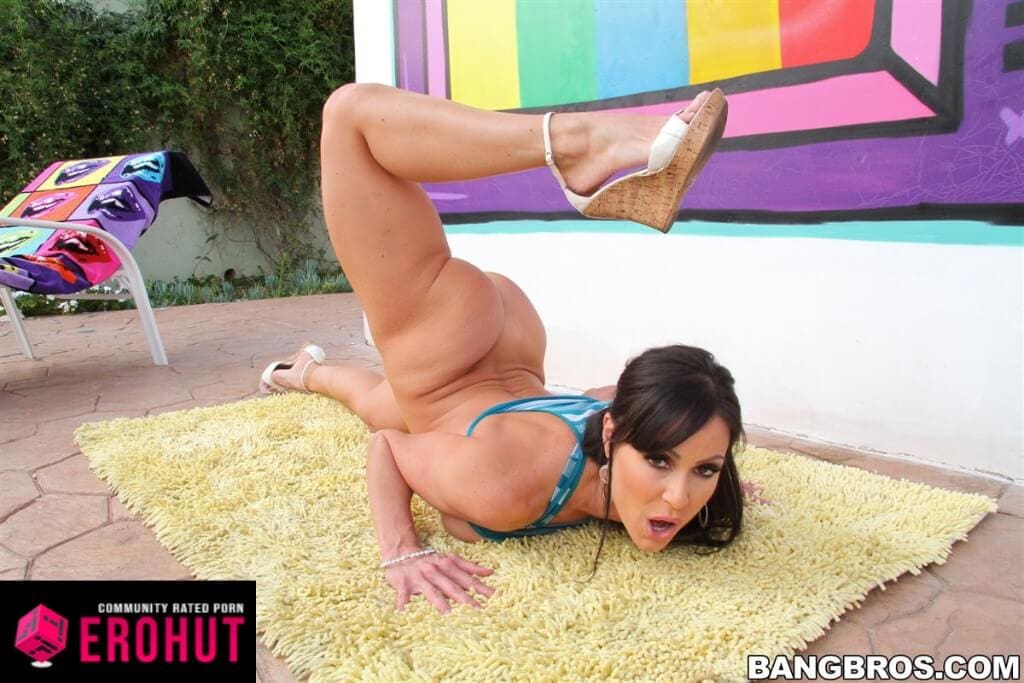 Yes, there are tons of hot young pornstars that fuck like nobody's business. Yet, flexible MILF Kendra Lust, or Michele Anne Mason, brings years of experience to the table. Admit it, most women her age spend their time eating bonbons on a couch like Peggy Bundy.
Kendra is not like every other hoe on the planet. The big-ass babe is finding new ways to push herself in the gym, among other places. Get a load of this flexible pornstar on Brazzers.com.
#3 Leah Gotti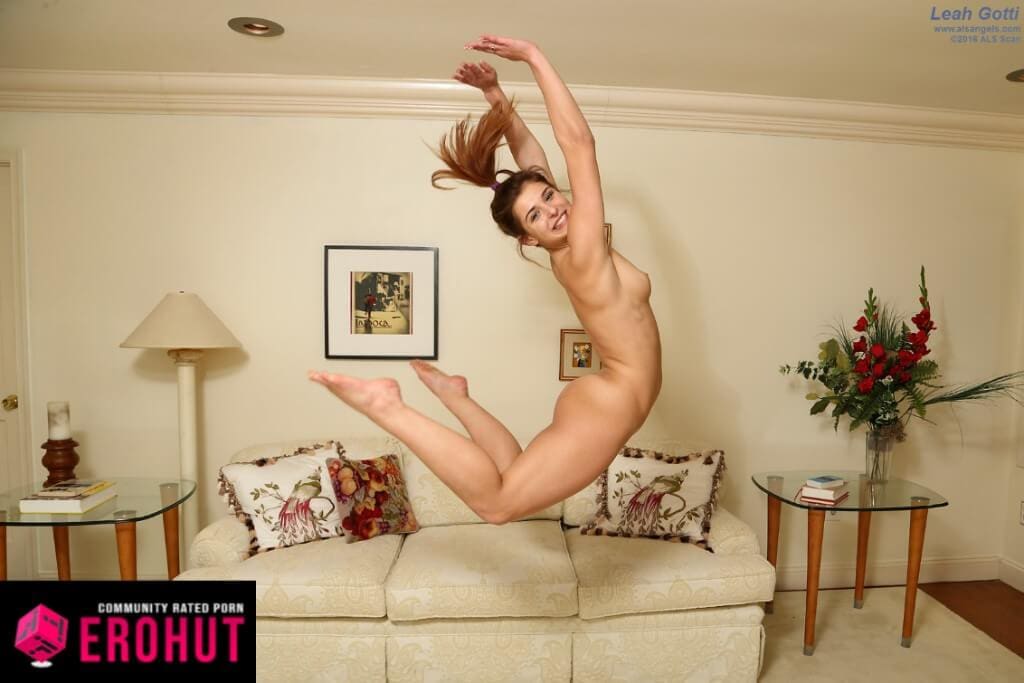 What's the point of sucking dick this way? None! It sure does look good, and that you can't argue about. Leah is among the most requested pornstars on Tiny4K.com! Not new to porn, so there are countless videos to choose from. Spread your balls and fly across the worldwide web, filled with dirty material.
I'd be honored to add you or my best friend into the scene so that we could fuck her from behind. The legs aren't the only limbs that can be spread as far as those of Leah. Experimenting with her is like peeling a banana, you can squish it or stick it into your asshole. Not sure how that relates to the flexible Leah, but hey, everything is a dildo if you're brave enough, especially when you have bones made of rubber.
#2 Mia Malkova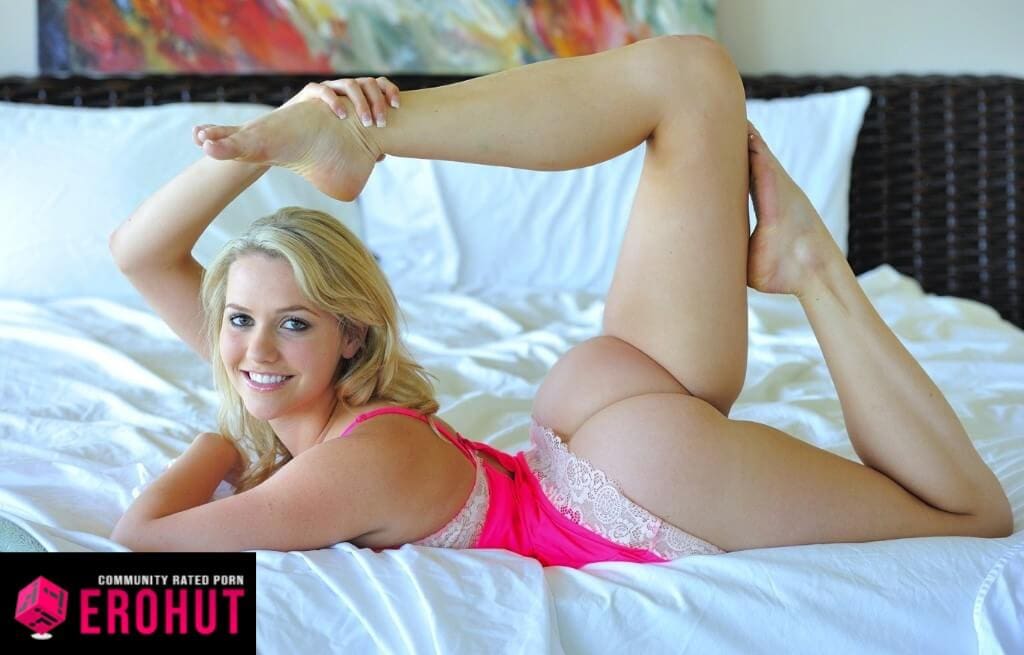 Mia Malkova is the most flexible pornstar to grace our computer screens. This bubble-butt goddess with blonde hair can do a lot. For example, she can bend backward to suck your dick, do splits, or join the love affair and lick clits.
One can catch her in lesbian porn, yoga sex videos, or anal debauchery. Her cock sucking performance on Brazzers.com left us shaken.
Anyway, with our top 10 flexible pornstars, you can now satisfy your sweet tooth for acrobatic sex. Remember to clear your browsing history before you annoy your girlfriend about the yoga class.
#1 Kelsi Monroe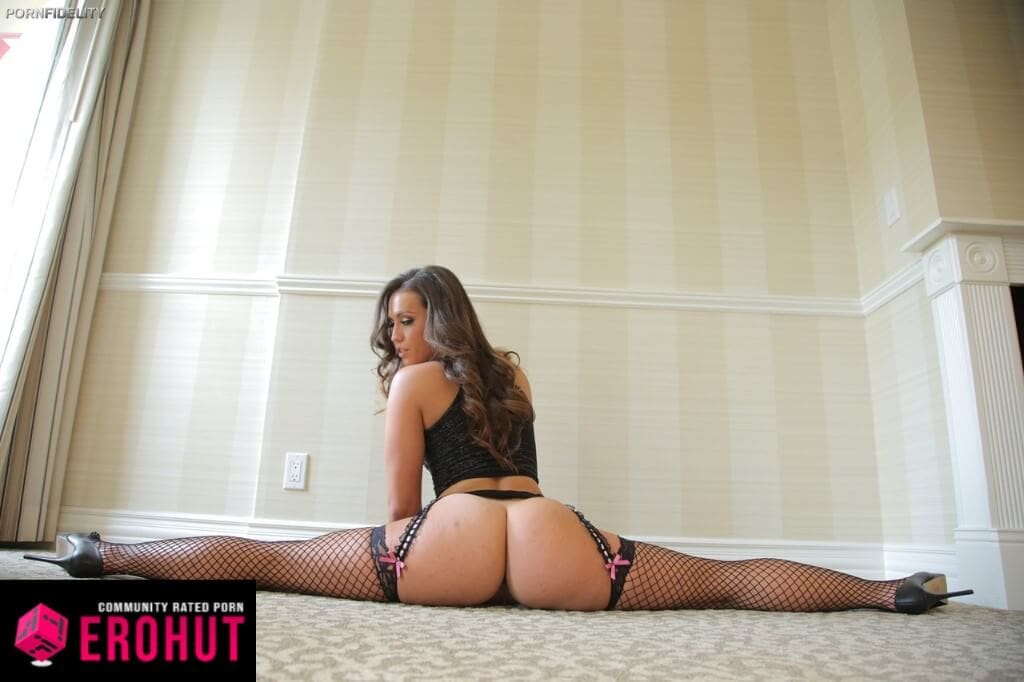 We like to think those skinny sluts are more flexible, but thick babe Kelsi Monroe proves us wrong. The big-ass pornstar from Florida is as thick as she is juicy. However, Monroe can also do splits on throbbing cocks.
Kelsi is a godsend for guys that like ass worship and sexy pornstars in yoga pants. So, where do you start with Kelsi? How about RealityKings.com, which is a great platform that covers multiple pornstars, flexible too?
Let me ask you this, have you ever fucked an acrobat? Not a pornstar who is considered flexible, but an actual acrobat? You're not missing out much since the sex gets a chore after a few months, but it's a pleasant experience. As far as pornstars go, this hoe might be the closest thing to a circus clown, and we're saying that in a positive light.