We all have our kinks and sexiest porn fantasies. One of our biggest ones is cutest face pornstars that just live and breathe beauty
Of course, there are a lot of like-minded guys out there! I mean, you are reading this post, so welcome to the sexiest pornstars club. In the end, we've decided to put our favorite ones into a top 10 list of the cutest and prettiest pornstars ever.
Check it out and have fun watching them perform. Maybe you need a good source of premium and free teen porn? Then look at our list of the best teen porn sites.
[References: Top 20: The Sexiest Pornstars]
#23 James Deen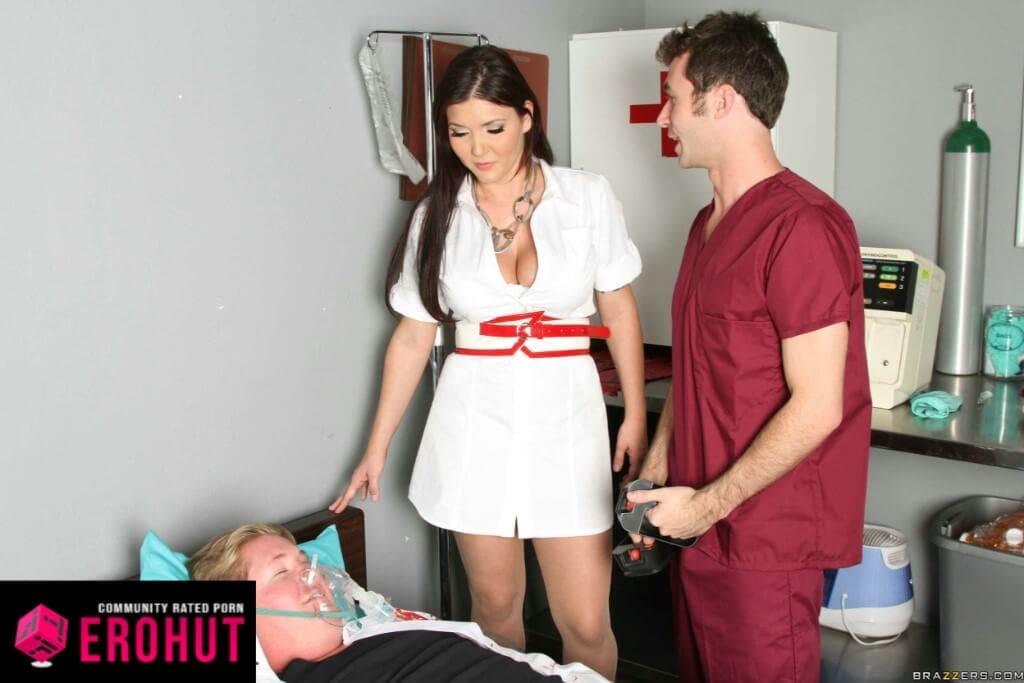 James is a beautiful and one of the sexiest male pornstars too, that's a fact. Not many good-looking guys in porn, so competition isn't high. However, everyone loves his looks! So successful was his brand in porn that he tried mainstream too. Unfortunately, James Deen came up short for the role of Christian Grey in "Fifty Shades of Grey." Can you imagine him in that Hollywood trash flick?
It could have turned out great, considering his love of rough and BDSM sex. Instead, the controversial male pornstar then starred in Bret Easton Ellis's drama/thriller "Canyons." That's a movie notable for its 3.8 IMDB score and Lindsay Lohan's nude scenes.
If you'd rather stick to porn, check out James Deen on Brazzers.com.
#22 Sofi Ryan
Hot, desirable, and striking like thunder, Sofi Ryan progressed from nude modeling to "beyond meat." I'd stick with videos from the last few years since the cuteness factor grew from "hmm" with early releases to "praise the lord."
The makeup got better while videos show Sofi in a much better light, and the acting improved too. Finally, her sexiness landed some opportunities outside the porn industry too.
#21 Lisa Ann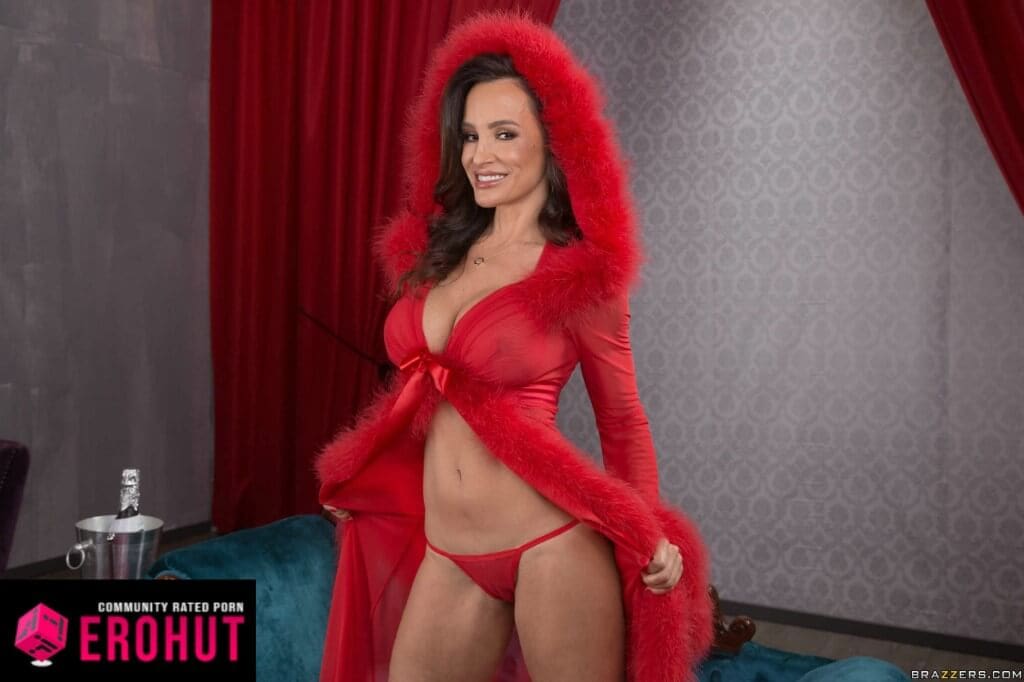 Anyone that loves sexy MILFs with big tits knows all about Lisa Ann. That's a 46-year-old porn legend! Lisa holds countless industry awards and is the star of hundreds of adult videos. Heck, this slut even tried to break into the mainstream, too, with "Sexual Intrigue," a drama/thriller.
We commend her for trying, but Lisa's talents are best suited to the porn industry. Check out her work on Brazzers.com, or move on.
Okay, after keeping Lisa Ann for over a year, I'm surprised to see so many of you hating on her. What the hell? Can you even find a sexier MILF than her? That's impossible.
#20 Lena Paul
Warning! I'm at a risk of making guys with pencil dicks mad, cause they can't imagine that a female with curves can be just as sexy if not sexier than a fit (always at a gym) type of pornstar. And even if It took me five years to realize my mistakes, it's better late than never, right? I wish she was there in 2017, but at least we've recognized her magnificent personality in 2023.
Lena is as cheeky as a weasel, with a smile of a teacher who is secretly a spying slut, and then, even if you don't care about any of that – boobs! Plump, well fed, maintained, and polished, smoother than dick milk boobs.
#19 Jenna Jameson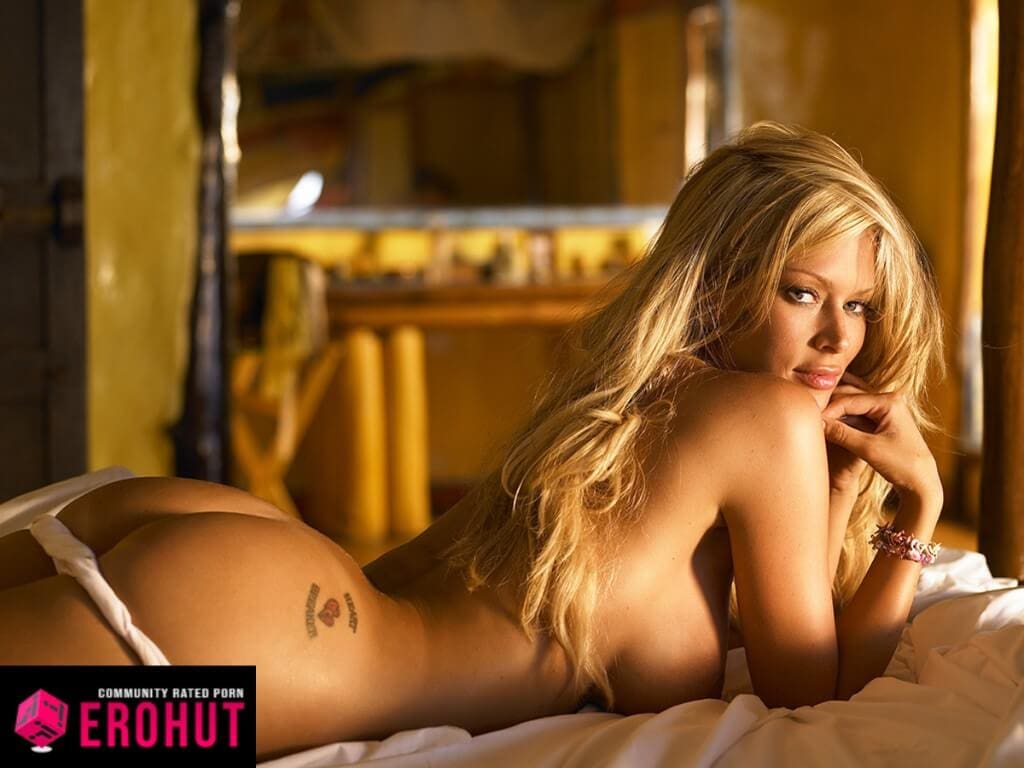 Jenna Jameson or Daisy Maze is among the most popular and certainly the richest female pornstars in the world.
The 44-year-old blonde started in 1993 and stopped shooting porn years ago. That was 2008, although you can still find Jenna on live cam shows. Her immense success came when she starred in Howard Stern's "Private Parts." That's one of the mainstream pornstar movies we can recommend.
Lastly, if you got excited watching Jenna in her first Hollywood film, you could always see her nude scenes and galleries. All you must do is use Google.
#18 Eva Elfie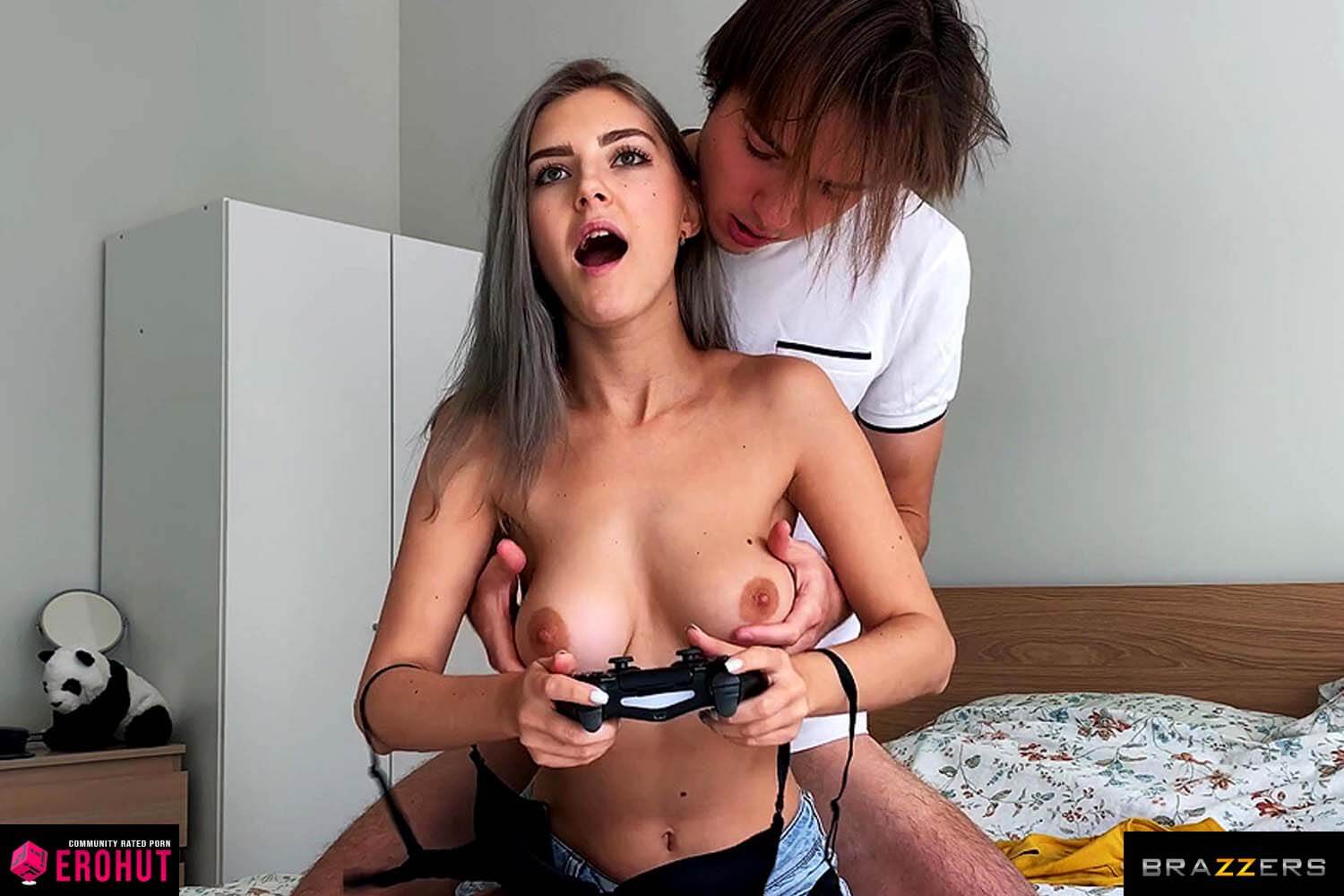 We really didn't intend to spam you with Eva Elfie since she already sits in the top 20 of the hottest teen pornstars, but look at her! Is there a face cuter and more adorable than hers? I sure hope so because otherwise, we're doomed with only lower quality pornstars in the future.
Thankfully, the world is full of surprises and if the last decade year was dry as balls, this decade is all about insanely attractive vaginas attached to sweet as nut butter faces. Or is it the opposite? Well, however you look at it, Eva Elfie looks superb from every angle.
#17 Sophie Dee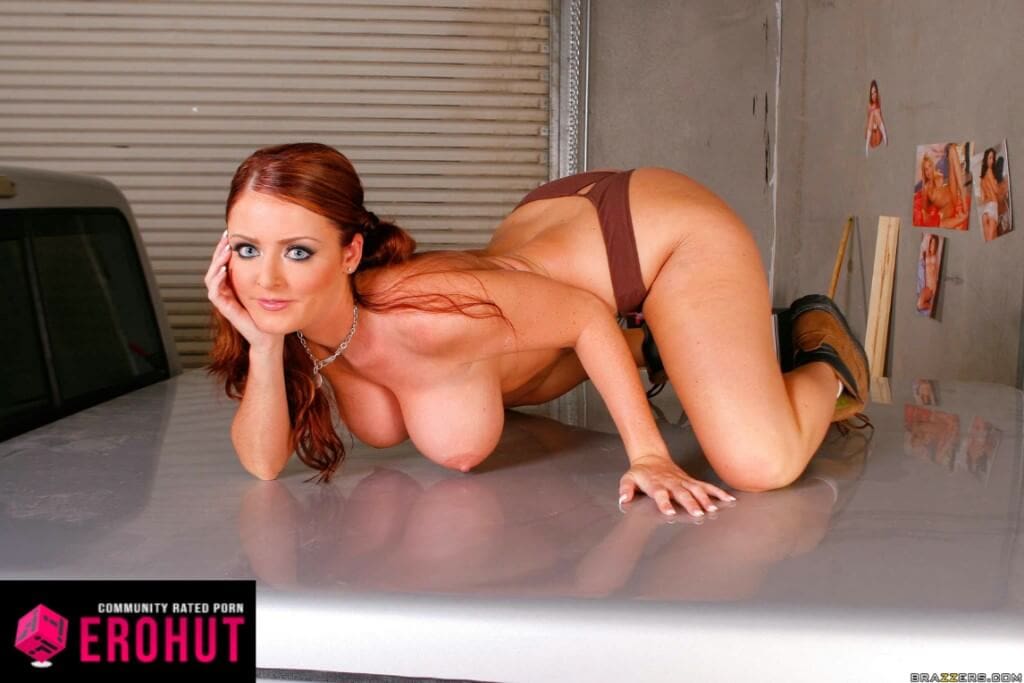 Is your dick tingling already? This is a sexy British pornstar, Sophie Dee. Well known for her immense curves, big breasts, and pretty eyes.
However, porn is not her only calling! This buxom babe also starred in almost half a dozen mainstream movies between 2011 and 2014. Some of them include "Theater of The Deranged", "Untimely Demise", and "The Hungover Games". She might suck dick and look all the same in porn, but that was not the case with the mainstream.
There is a span of genres like horror, comedy, parody, and thriller. I bet you're still more interested in watching her get naked on camera. If that's the case, follow her work with a $0 PornHub Premium Network account.
#16 Gina Gerson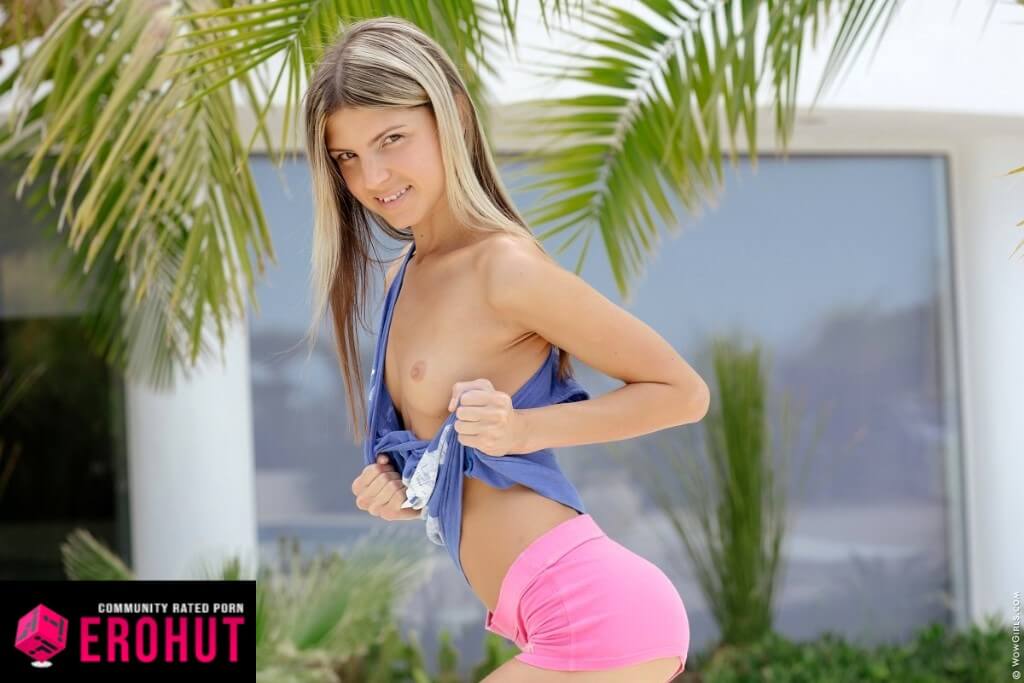 It seems like Russian pornstar Gina Gerson doesn't age. She is around 30 now, yet still looks great among the sexiest pornstars. An adorable face that looks barely legal works well too. Maybe her mom was experimenting with different partners, which lead to this "never-aging" look? Even at this age you could fool me into believing that Gerson is a teen pornstar. As far as I know, only Asians can pull this off.
Known as Doris Ivy, our skinny hottie with tiny tits is addicted to sex. Her little body has been demolished with dicks of all sizes and colors. For fans of barely legal teen pornstars, her scenes on 21Sextury.com will be a dream come true.
#15 Joanna Angel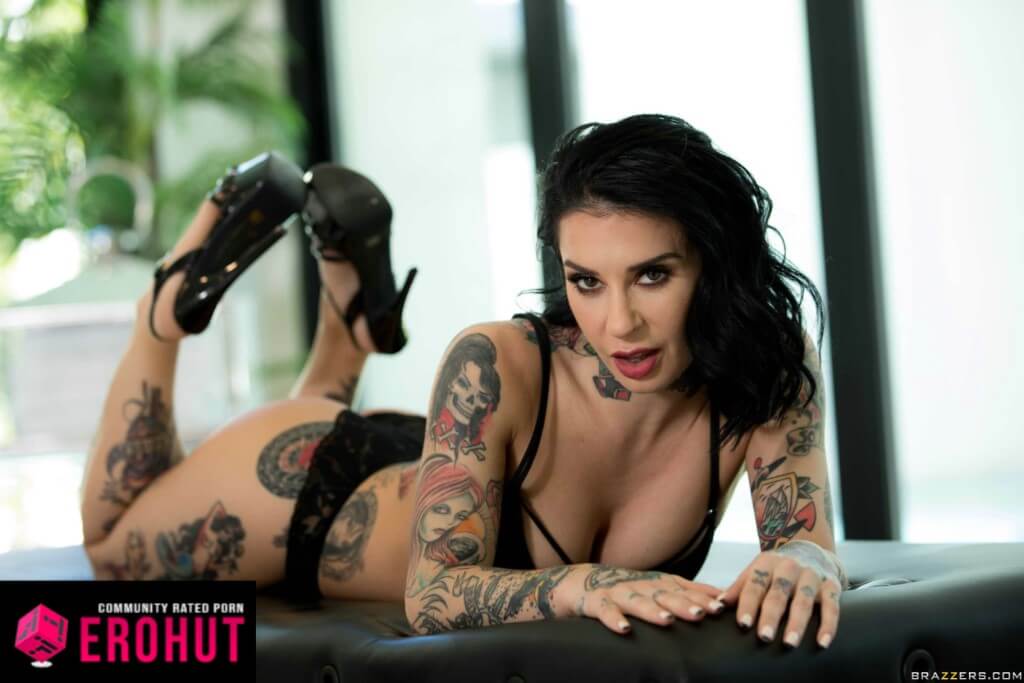 The Sexiest pornstars don't have to act innocent or look bland. Here's a prime example! Petite, goth, and wild pornstar Joanna Angel is well known to anyone who likes tattooed and inked chicks.
Her porn roles include group, interracial, anal, BDSM, and lesbian sex for the likes of EvilAngel.com.
Joanna has a few mainstream appearances under her name that you should check out. Let's take "The Woodsman" as our top pick, a short comedy about life. Or "Scrapper," a random drama about a Seattle scrap metal collector.
#14 Ava Sparxxx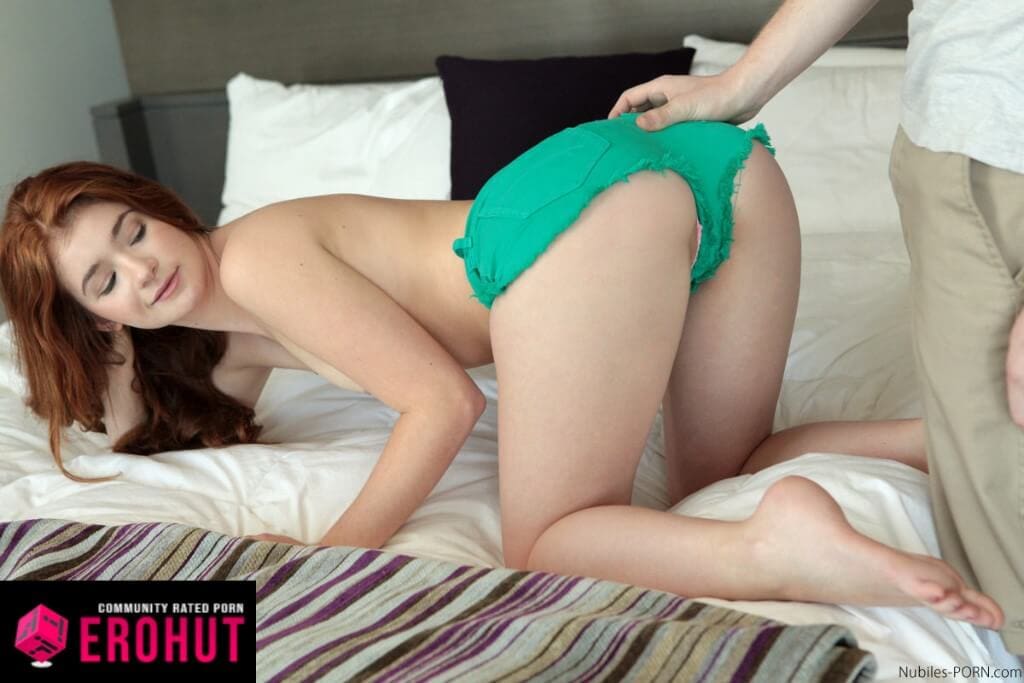 We don't know what to do first, pinch her sexy rosy chicks or eat out marvelous booty. That is Brianna Rae Hayden, better known as Ava Sparxxx. She is a young and adorable pornstar with ginger hair. Her ass teasing scenes are out of this world!
In addition to that, Ava also gives it up in fierce cock riding scenes that must make her walk funny for a week afterward. Find her scenes onBrazzers.com.
What if you don't like redheads? Did you check the other dozen pornstars that rock the more traditional look? I'd like to fuck sexy ginger, especially the one without many souls left. That's because porn tends to suck out the life of you.
#13 Lucy Tyler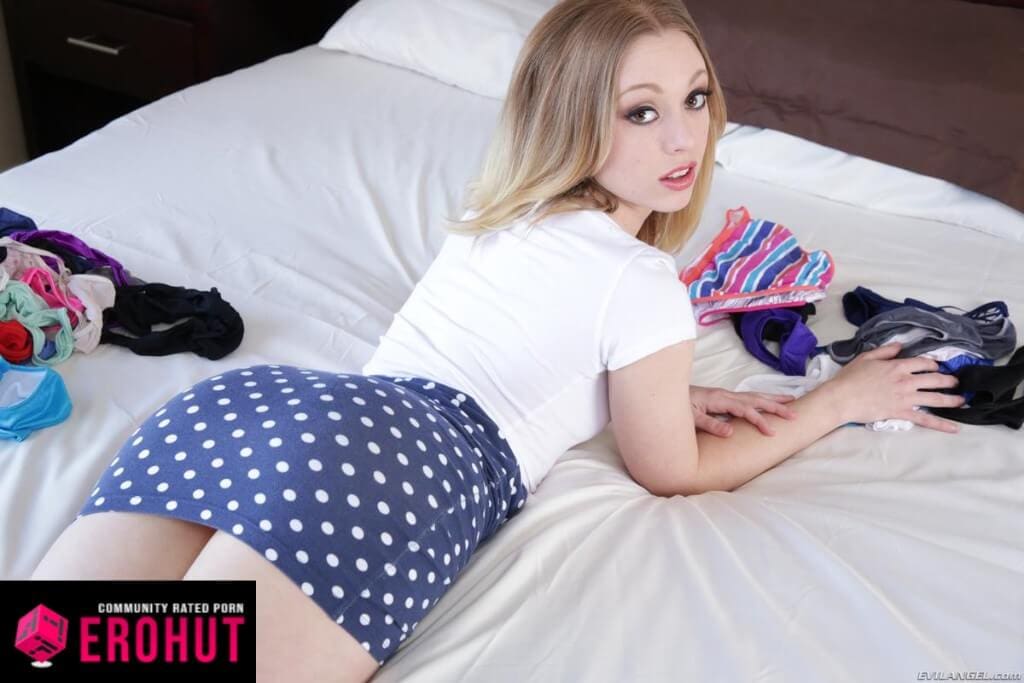 Little blonde Lucy Tyler comes from rainy Seattle, where she had lots of time to hone her skills in the sack. Despite being just 19 when she started porn, our cutie was already more potent than a force in Star Wars. She has one of those "begging" smiles that make you agree with everything Lucy says. It's a cheat code of some kind.
Add her pretty face, jaw-dropping ass, and tight gripping pussy, and you got yourself a world-class performer. She is among the cutest pornstars around if you ask us. Have fun with this sweet blonde on Brazzers.com, the source of epic porn.
#12 Nicole Bexley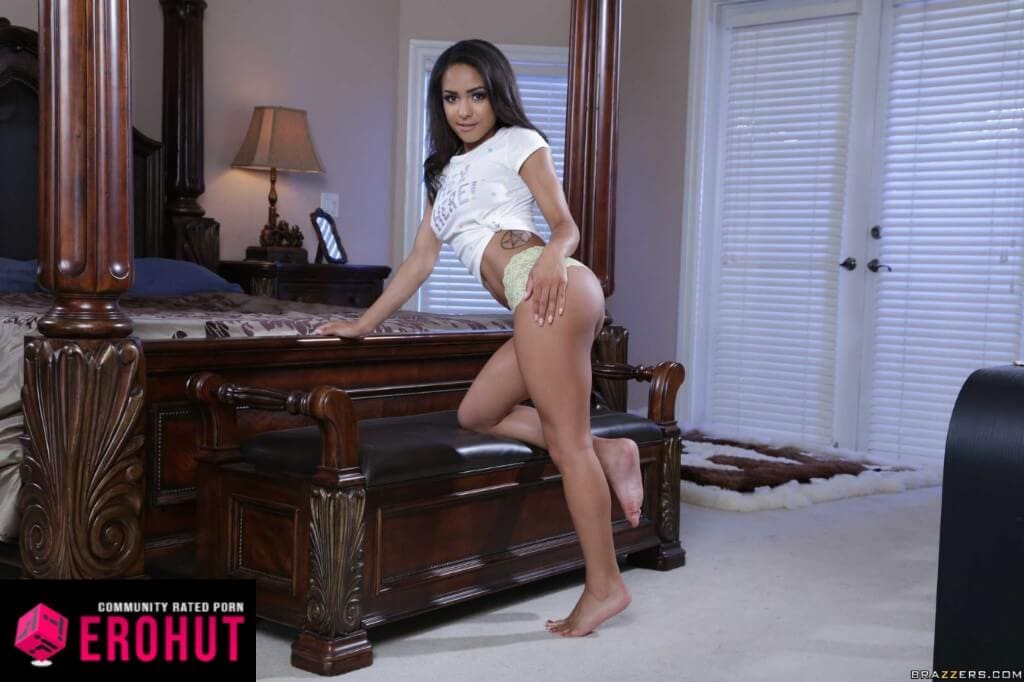 We can't resist those curls, and look at that cute face with puppy dog eyes! So who is this pretty performer? It's nice to meet her, but the pleasure is all ours, Nicole Bexley.
I would not mind more of her scenes, but let's stick with what we have. Tiny, pretty, and extremely adorable pornstar, also black. Passion is her call due to Latin roots that melt our hearts.
However, that does not include her other great features. Just look at how hot she is and start craving for a piece of her gorgeous ass.
#11 Zoey Kush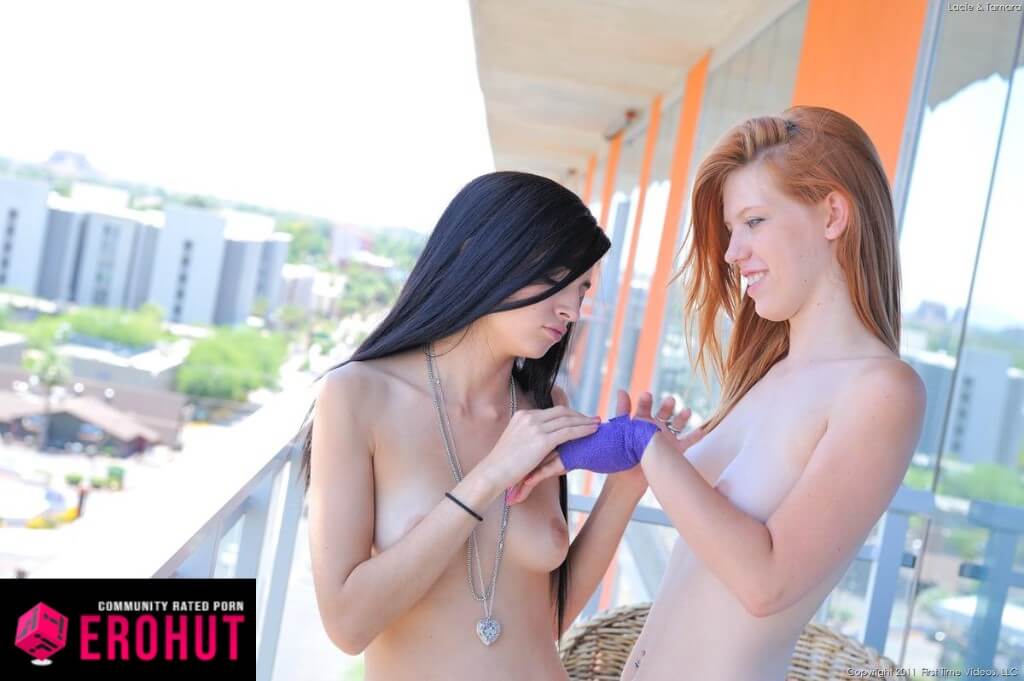 Look how cute this performer looks! Zoey Kush is a spectacular little Latina born in Ecuador with expressive pupils and a super skinny body.
Her long brunette hair flows down almost to her tiny ass. The whole combo makes this pornstar into something you don't see every day. Extremely cute and with oozing levels of sexiness.
Zoey Kush has scenes on many premium porn sites. However, you can't go wrong with a free one from PornHub Premium.
#10 Lily Rader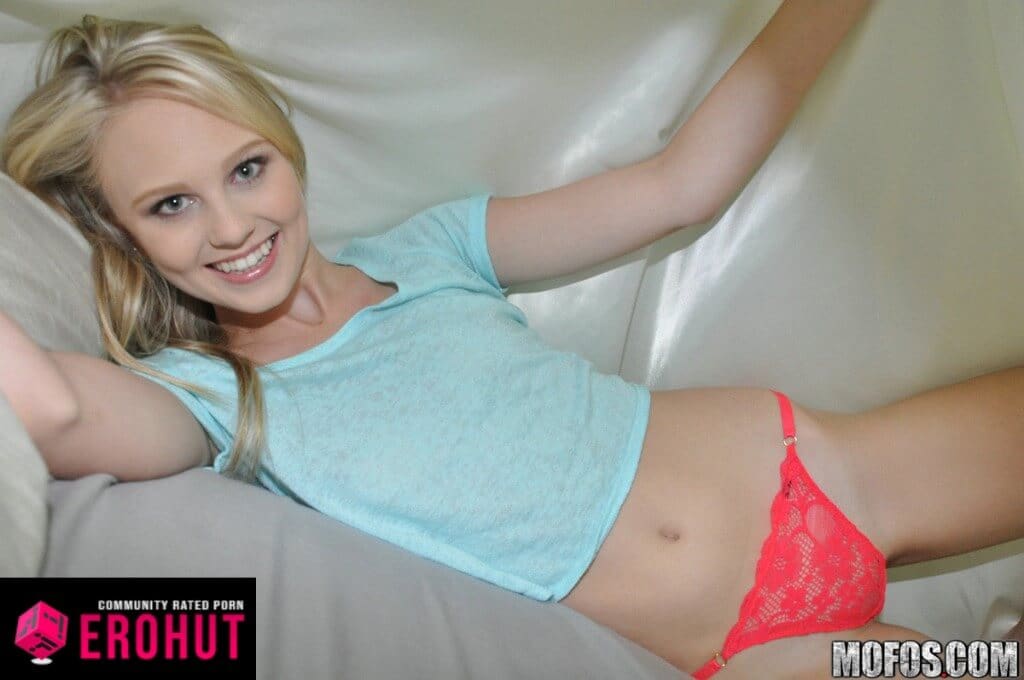 Another sexy pornstar, Lily Rader, has natural looks, a pretty face, and a little body. You just want to stuff it with a dick till cum comes gushing out.
This pale blonde angel might look innocent, but my God, were we wrong… Lily turns into a total nymph when she starts feeling a tingle between her legs. Find her on RealityKings.com if beautiful pornstars turn you on. There's nothing sexier than a slightly open butthole that was just exposed by the butt plug. Sticking your filthy cock inside one of those lanes is better than winning the lottery. Having said that, I don't know what it feels like to do either of those things. That's because I am a fan of tight buttons that are stretched by my cock, not some plug.
#9 Natasha White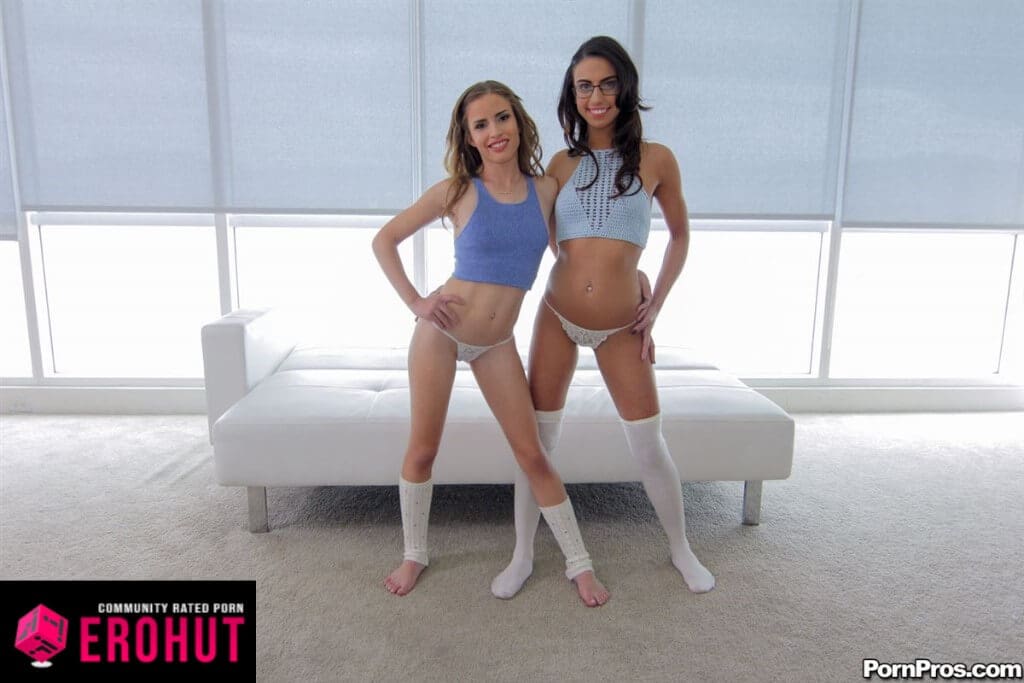 Despite the weird last name, this slut doesn't swing one way. In other words, if you enjoy interracial pornstars, one of the cutest and sexiest for you will be Natasha White. Enjoys black dicks but will suck anything of decent size. That, of course, eliminates my own, but your mom is not complaining.
Not as popular as some famous pornstars on the list, but worth mentioning. Incredibly sexy, with vibes of an angel and pussy worth impregnating. I'm ready to drop everything I have and escape to some adventure island with Natasha; that's how awesome she is! But, hmm, maybe my mind needs some clearance which means a new set of videos is coming to my PC! That scar on her butt, however… It needs to disappear.
#8 Veronica Rodriguez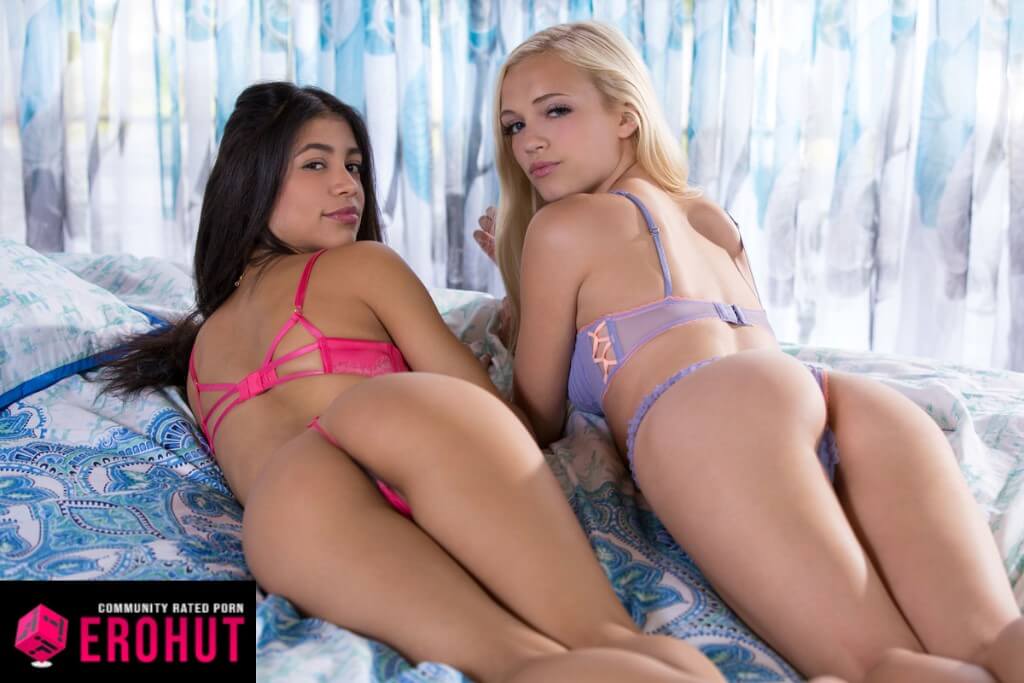 Coming from Venezuela, Veronica Rodriguez stands at five foot one and has been shooting porn for seven years. To put it in another perspective, her wet hole has been in the adult business since she was 19. We marvel at her skinny figure and little tits. That happens every fucking time we open her videos. Extremely cute face, beautiful curves, and sexy moans.
In other words, Veronica is a joy to watch, especially when she's dwarfed in size by her costars and pounded with dicks the size of her forearm. As a busy little babe, Rodriguez has many scenes on RealityKings.com.
#7 Bree Olson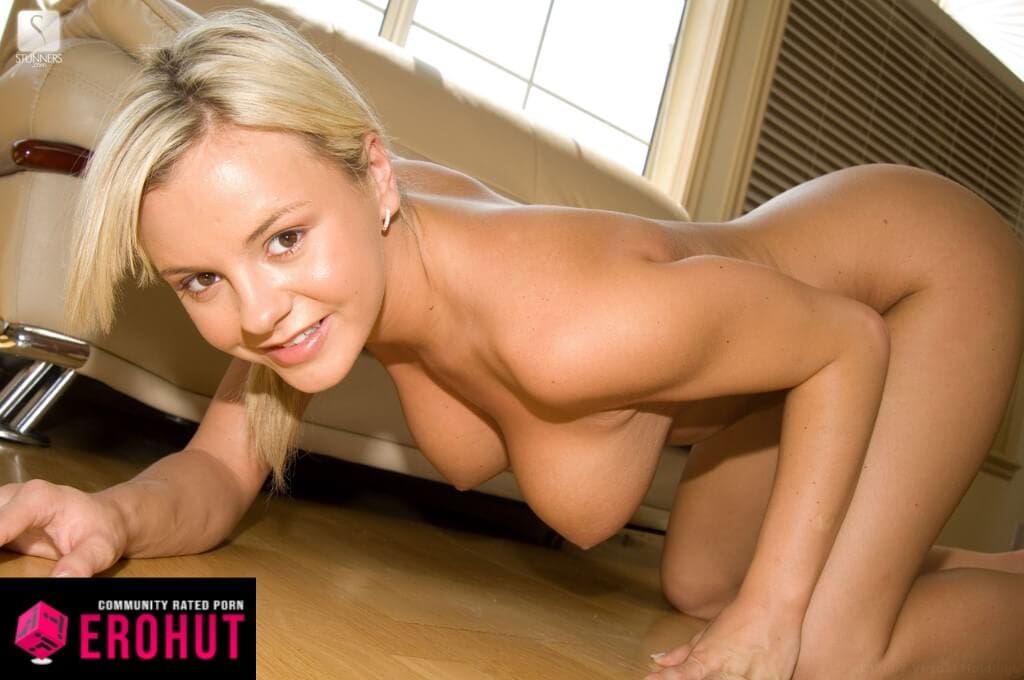 Beautiful blonde Bree Olson is best known for her tumultuous and public relationship with Charlie Sheen. Full of drama and dirty stories that filled tabloid headlines. During her 7-year porn career, she was Penthouse Pet of the Month, won multiple AVN awards, and put her big natural boobs on camera dozens of times.
You can look cute and all that, but only the sexiest pornstars can move from porn to the mainstream. Did you know that Bree appeared in "Purgatory Comics" and "The Human Centipede 3 (Final Sequence)"? With glued dude's ass, our cute pornstar remained sexy.
#6 Alex Blake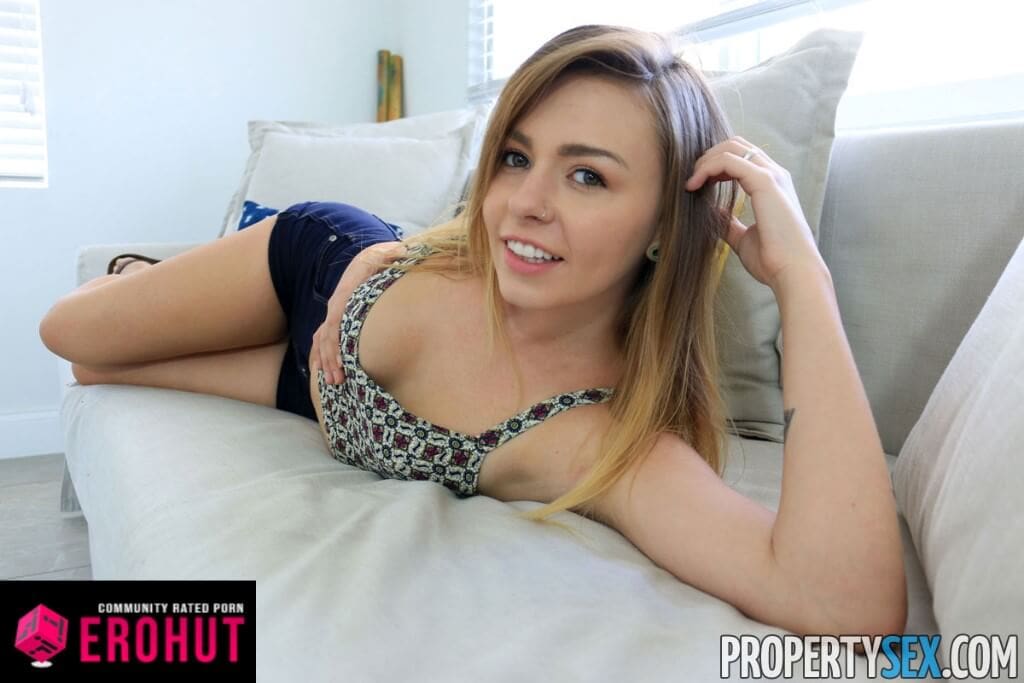 The sexiest goddess for many, and with a beautiful face! Not only is her face mesmerizing, but the pussy is phenomenal-looking too.
So, who is this adorable, diamond ring and your life-worthy cutie? She is no other than Alex Blake, a teen pornstar that knows no bounds or limits. Extremely likable and always ready for more. She is your biggest dream and a nightmare. Quick, prepare some dough because my pants are filling with cream and I've nowhere to put it all. Unless you're fine with opening your mouth?
Anyway, Alex is a sweet little donut that can be both, sexy and hypnotic. You must watch her videos on TeamSkeet.com to understand!
#5 Kylie Quinn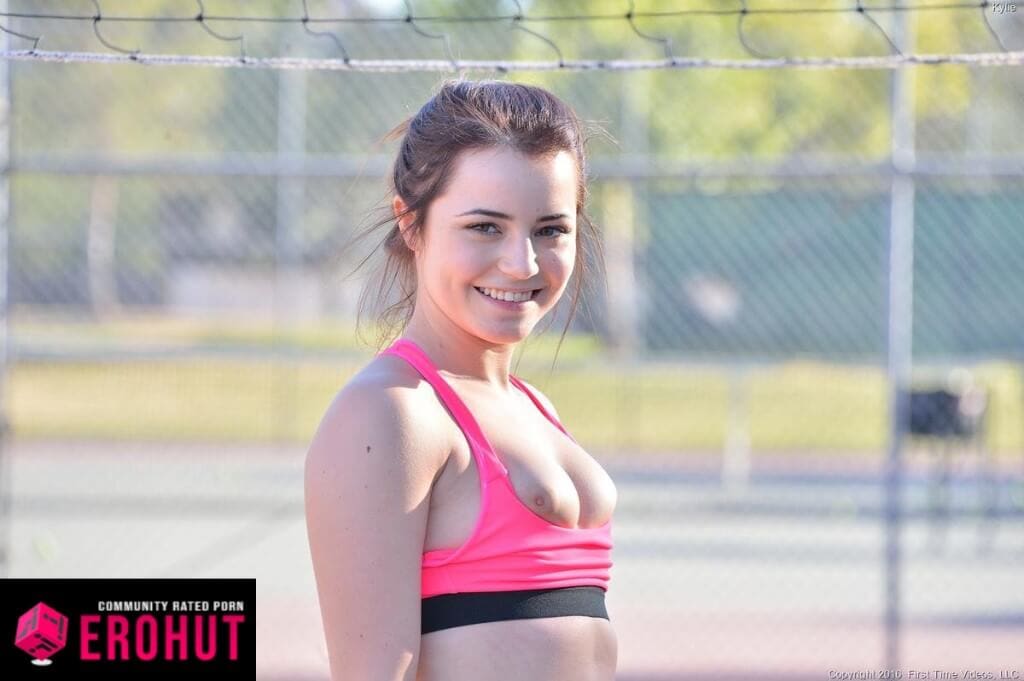 Petite, cute teen Kylie Quinn was eager to enter the porn industry and did so at the tender age of 18. Her one-year stint resulted in some of our favorite scenes, ever. As a classy and extremely sexy pornstar, Kylie starred in superb lesbian teen porn wearing nothing but stockings. In another video, it was all about teasing and fucking a football jersey.
The result was, of course, a rough fuck that we still remember. Be sure to check her on Brazzers.com.
Close your eyes and describe the most beautiful pornstar you've ever seen Is Kylie now stuck in your head? Despite a cheap outfit, her body pulls the whole look from "yuck" to "amazing." Ladies, dress nice because you need looks as insane as Quinn's to make yourself appealing.
#4 Naomi Woods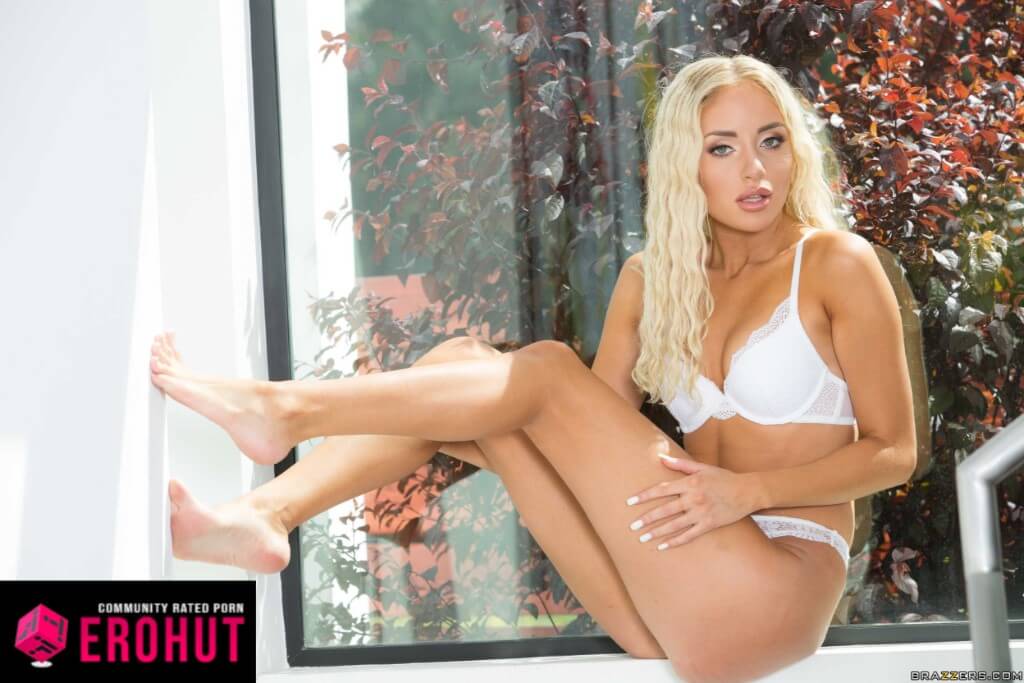 Young, one of the sexiest pornstars and famous too, Naomi Woods, is next. Our pretty angel was born in 1996 and, since the early 20s, developed an insanely hot body along the seductive eyes.
Haven't you seen her work? Finally, you are up for some hot action! She ranks well among the cutest blonde pornstars; there is no competition. In addition to her beautiful face and epic looks, Naomi is a spinner! It's just a pleasure to watch, whether she's teasing, taking a big cock, or sticking her tongue in a wet and slippery pussy. Naomi reminds me of sunshine in the rain. Her smile is so warm that I'm melting. Yeah, I might retire from my job and focus on cheesy erotica fiction because she has inspired me to do something better with my life. What a stunning, sexy babe! I can't stop thinking about her, and it's been days if not weeks.
See her perform on RealityKings.com.
#3 Dillion Harper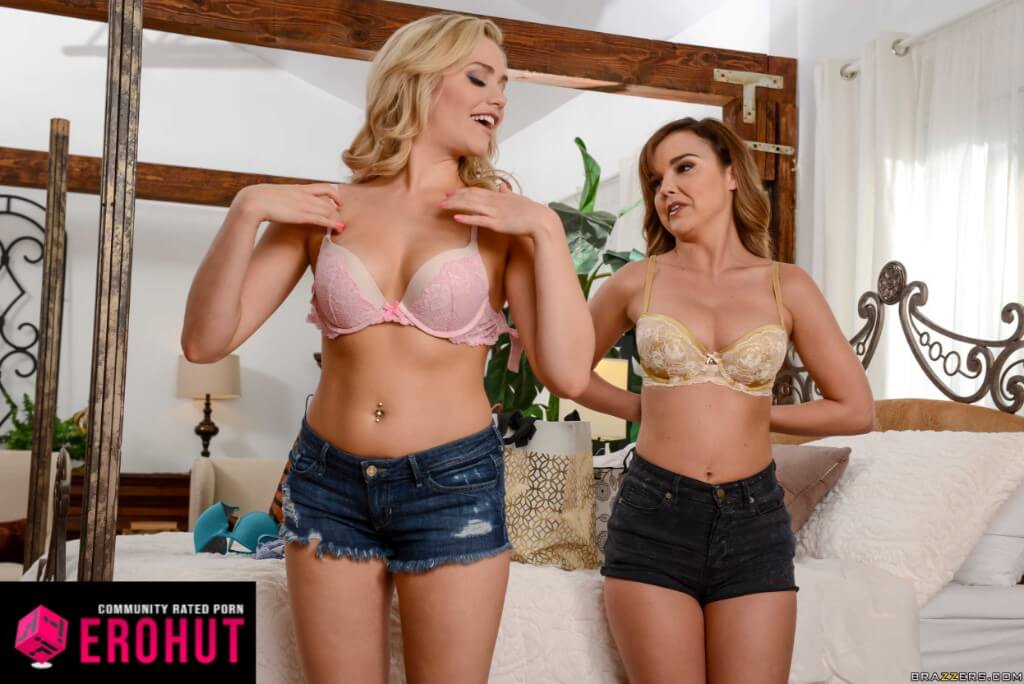 Dillon Harper is no novice to the porn industry. But after six years and a rather old age of 26, she is still an adorable pornstar. At five foot five, Dillion has a pair of perfect big boobs grown naturally.
Despite Harper's innocent age and extremely adorable face, this slut starred in some filthy scenes. You can see her doing things that Nuns only dream of. Rough sex is fine, but then you push to 10 with large dicks and aggressive scissoring.
Check Dillion Harper out on Brazzers.com, which is where the sexiest pornstars are.
#2 Sunny Leone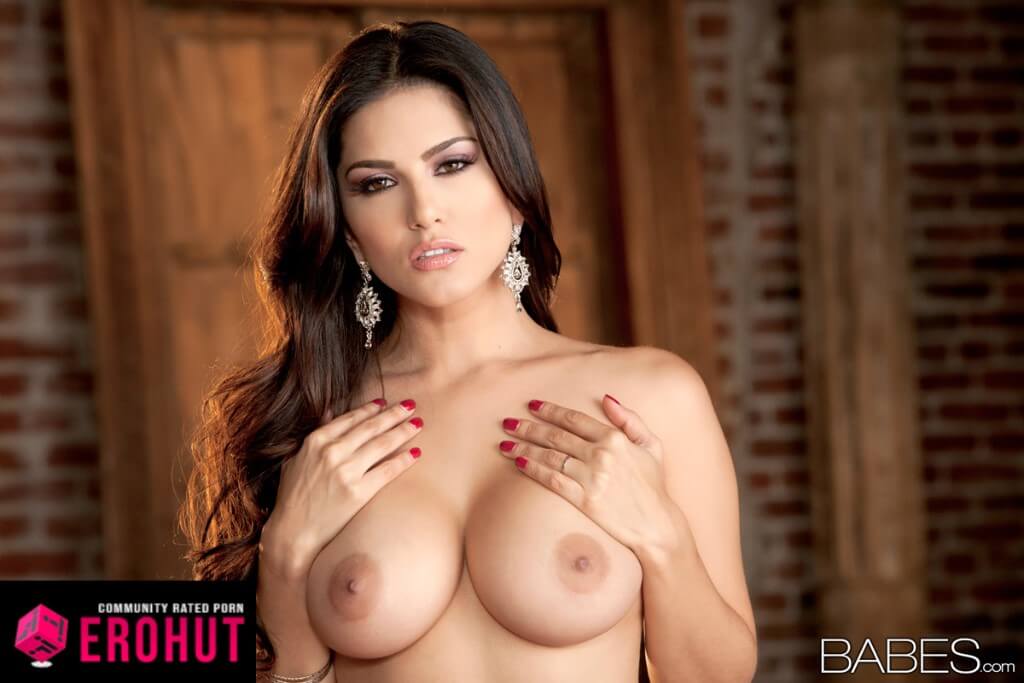 Busty Canadian brunette Sunny Leone ended her 11-year porn career in 2013. However, she is one of the hottest Indian pornstars of all time! So, can you guess where one of the world's sexiest sluts ended up?
She is now a successful Bollywood actress with her very own TV show dubbed "The Untold Story of Sunny Leone". As far as other attempts, Leone's movie roles also include "Tera Intezaar," "Beiimaan," and "Jism 2".
Anyhow, if you want to see this dark beauty eat a dick, enter Brazzers.com. Choosing a scene with Sunny is like ordering a pizza. It will always be good and should leave you satisfied, emotionally and sexually. Unless you're into vegetarian sausages, that is.
#1 Sasha Grey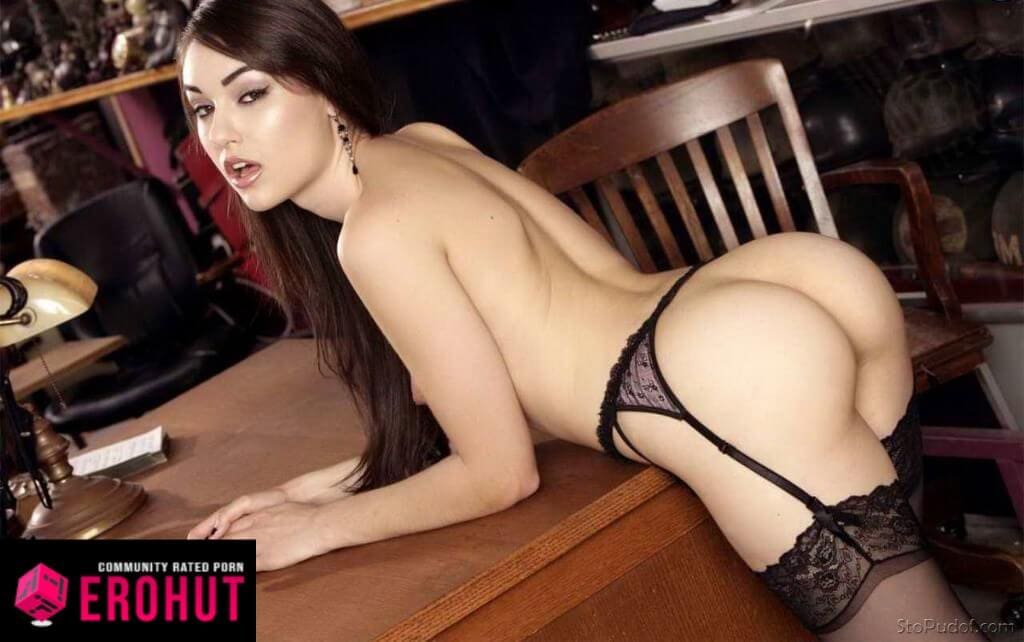 We must mention Sasha, one of the sexiest and cutest pornstars of all time. Skinny and brunette, our favorite pornstar, called it quits in 2011, unfortunately. But, under her belt, you have five years of shooting all sorts of nasty hardcore porn.
Just like other sexy performers, things don't stop here. Yes, this diva tried mainstream movies too. Her most famous roles were in "The Girlfriend Experience, I Melt with You" and her cameo appearances in several episodes of the "Entourage."
Besides that, her credits include a few video games and shorts. For her XXX-rated work, Brazzers.com is our recommendation.
Okay, and there you have it! Our selection of sexy, adorable, and cute pornstars. We know everyone's list will be different, so feel free to share your favorites with us in the comments below.