JOI as a genre of porn is somewhat popular, and we can just type "jerk off instructions" into our favorite free porn site to get a long list of results.
If you have no idea what we're talking about, let me explain. A JOI scene usually involves a model who is filmed in POV or point of view. She goes to talk dirty, strips, teases, and talks to the camera to instruct the viewer how to jerk off. It can feature different settings, toys, and scenarios including role-play.
Who's excited? We didn't just go for random names either. Every performer has been double-checked, her videos were streamed, downloaded, and tested. All for the sake of finding the non-fake women who are into JOI. Now, it's time for you to check the top 10 pornstars that make some of the best JOI porn. You'll have plenty to watch once the list is over.
#20 Carly Rae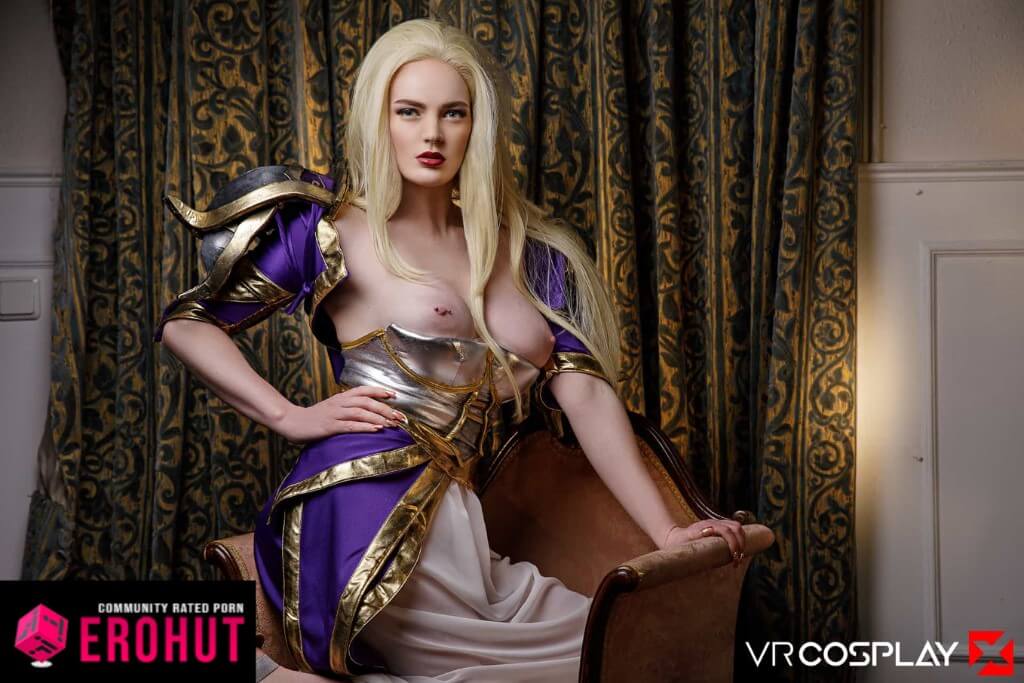 The marvelous and undeniably hot JOI pornstar this is, no questions about that. A busty British blonde who talks teases and poses. Combine all these actions and one gets horny easily. Carly Rae will make you lose your mind.
This bombshell has a few juicy JOI scenes under her belt. Our favorite one shown above is in VR. Other than that, this babe can be seen performing on the DDFNetwork.com.
#19 Kate Anne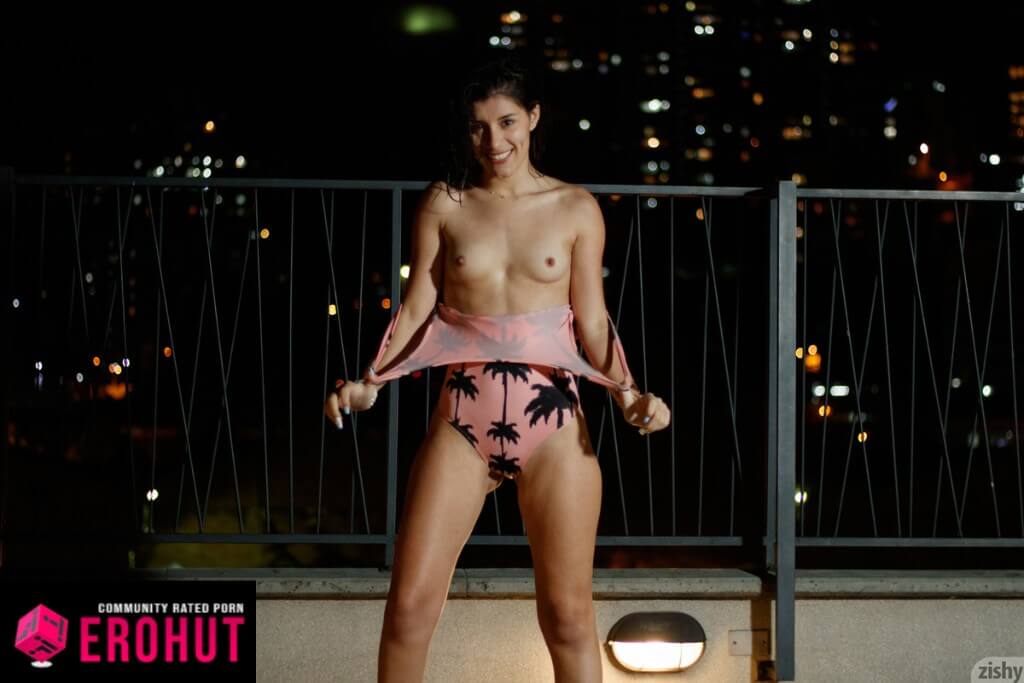 A big part of what makes a JOI porn scene exciting is what the girl says and how she says it. In other words, we get hard listening to British girls. That's why Kate Anne Cooper is the third one on our list.
The mouthwatering minx has big breasts, keeps a hairy pussy, and owns the most mesmerizing eyes. If you like POV teasing, dirty talk, JOI, and masturbation, there's endless fun to be had with Anne. Check this English hottie on RealityKings.com.
#18 Kimberly Kane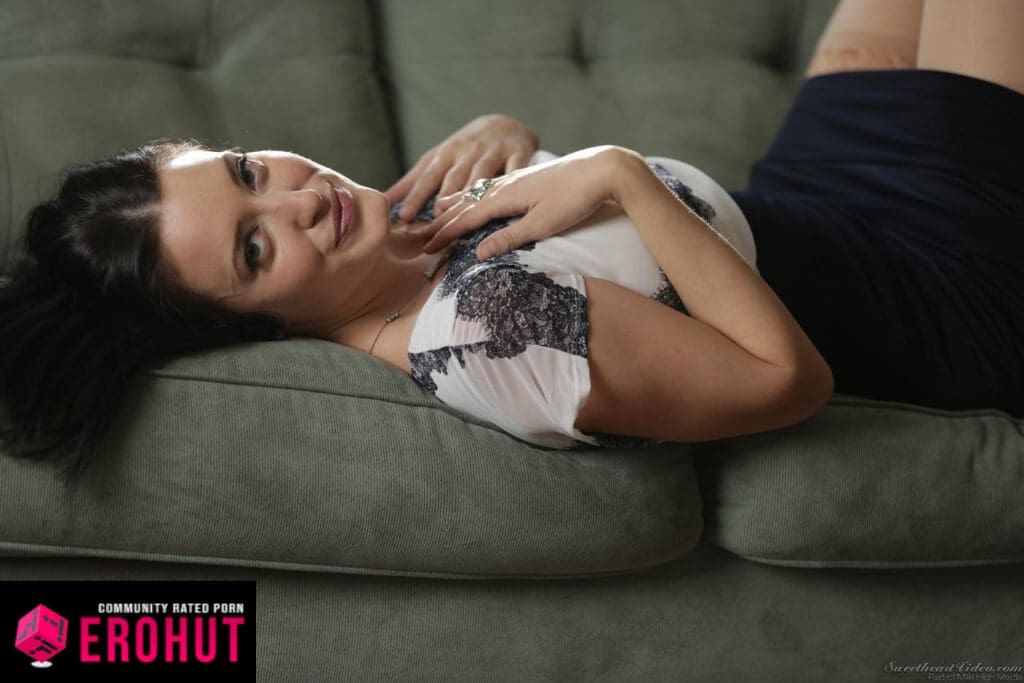 Looking like an amateur MILF pornstar, Kimberly Kane is one tricky pony. Her looks may deceive you, but the rest will open your eyes wide. By now you expect lesbian, anal and all the usual action, right? Kimberly goes much further and not only does JOI porn, but also gay porn. There's only one more niche to explore and she'll probably keep the ace card for quite some time. Yes, I'm implying tranny porn scenes. Not sure how the jerking-off instructions would work in that case, but hey, a dick is a dick.
You must see to believe, but there are a few of these golden videos on $0 PornHub Premium.
#17 Kymberly Jane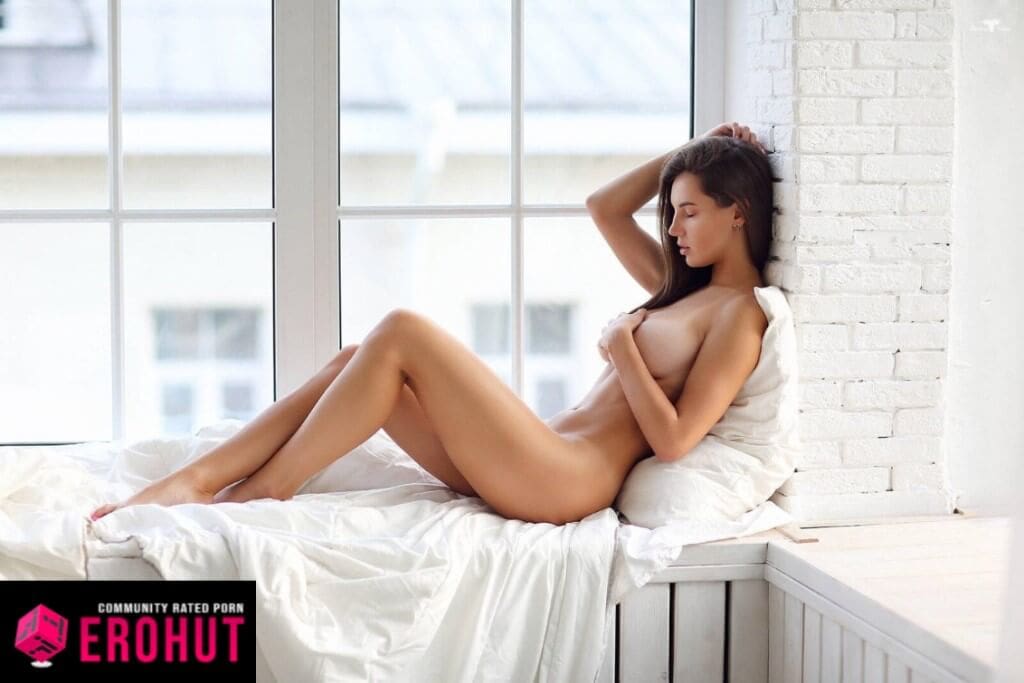 Oh, my, where do we start with Kymberly James? Going by the aliases Katie Marie, Kym, and Kay Richards, she likes to wet her pants, squirm in rope bondage, wrestle lesbians and play with balloons. Most importantly of all, tends to make jerk-off-instruction porn. The white dress is out of this world, and the boobs are barely holding onto it. I feel as if her bra is picking the weight of the whole universe. What size silicones are these? I'd say extra-large, like the fries you get at the burger joint.
Choose your own adventure and check her out on RealityKings.com.
#16 Misha Mynx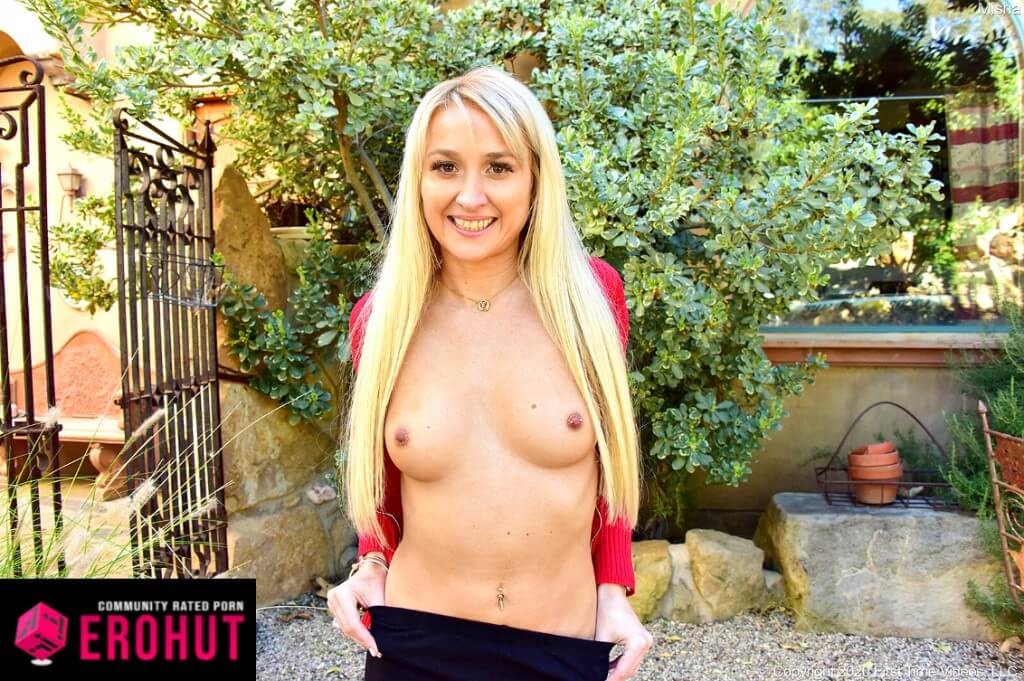 The crispy Eastern European blond is a perfect teacher, even if you think you know what you're doing. Let's cut to the chase. Not every pornstar has the world's biggest ass, tits, and face combined. Some go under the radar with casual, yet sexy looks, which is so misleading. Once Misha gets into the action, prepare to cum oceans. The multitude of jerking-off instruction videos that she did is epic, like nothing else we've seen.
They are all spread out evenly, just like that delicious pussy, on $0 PornHub Premium. Don't miss out on Misha because who knows what kind of tutorial one is missing out on. Just be sure to follow all of her instructions because she doesn't take no for an answer.
#15 Lexi Lapetina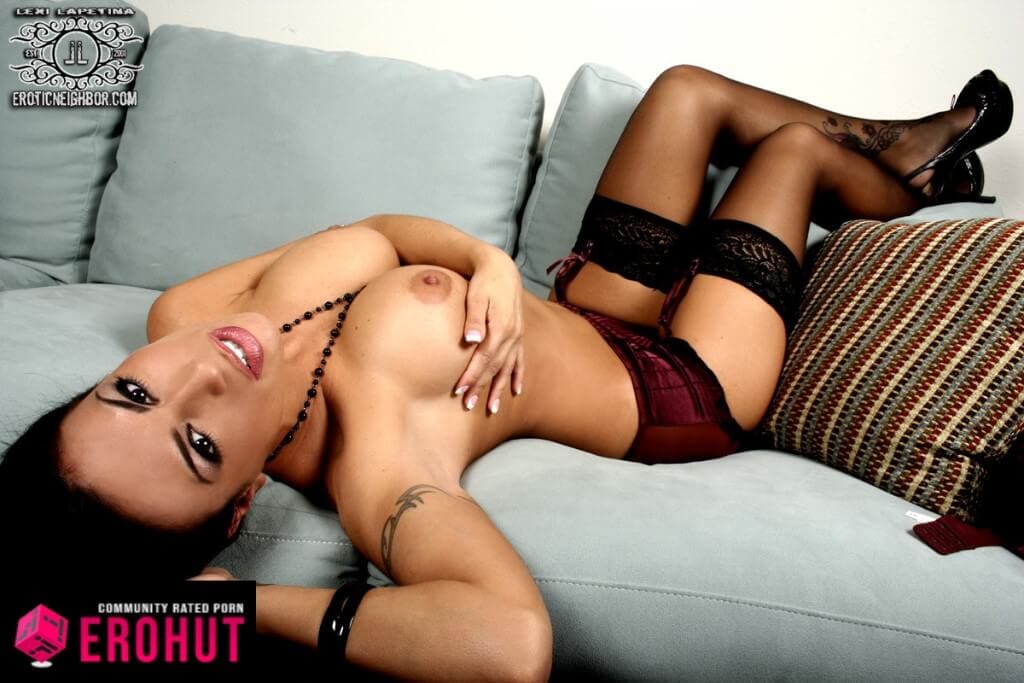 When we're in the mood for feet JOI porn, no one hits the spot quite like Lexi Lapetina. This breathtaking brunette with golden brown skin and big boobs has a kinky streak. Obviously, best seen while Lexi talks dirty, spreading toes in pantyhose and nylons. Sure, one could argue that there's a certain standard that one must follow in terms of appearance. Who doesn't tan their crotch anyway? That's the only thing I tan at the beach, to be fair. Just sitting around with a leather coat and my dick out.
You can experience this JOI pornstar on a global scale and join $0 PornHub Premium.
#14 Mika Tan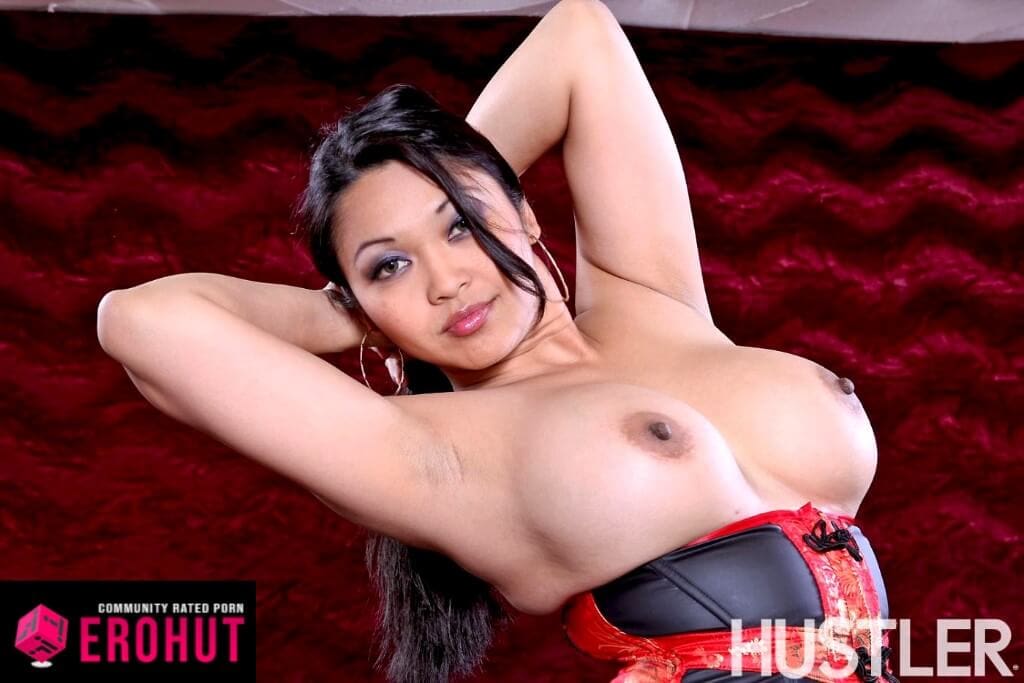 There's only one thing that will make you crave Mika or lose all the interest. Is this the looks? The furiously good body and tits? Maybe the brunette friend that too loves to stroke a good dick? None of the above.
Like best things in life, Mika doesn't appear that often. Finding some of the JOI videos is a bit tricky. However, once you do, these become an instant sensation and the crowd's favorite. Quantity or quality?
#13 Daisy Marie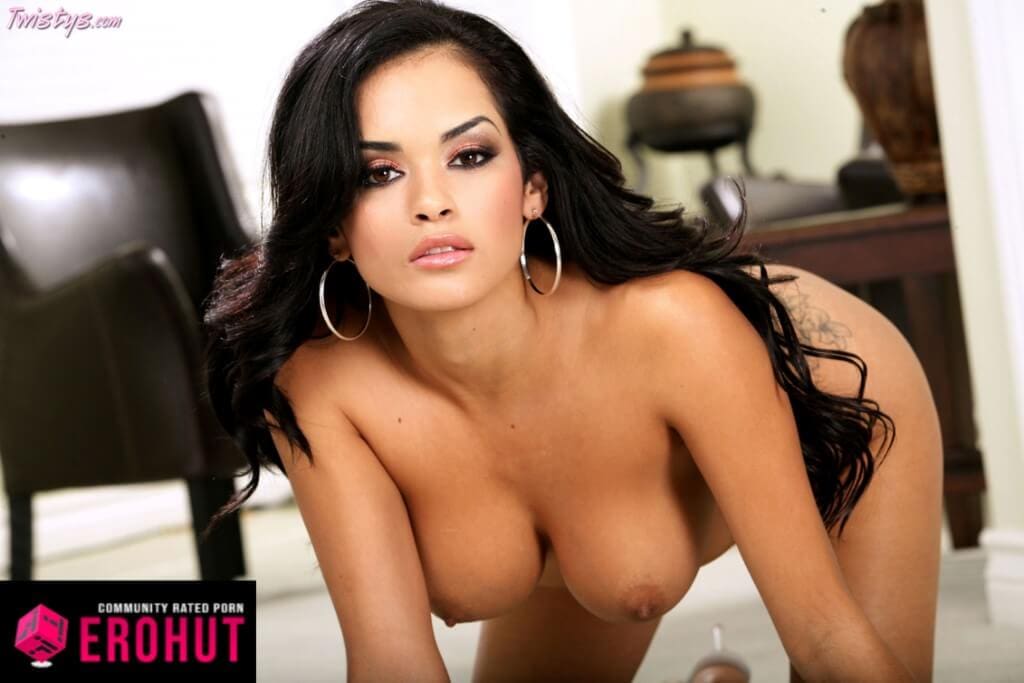 When Daisy is not giving jerking-off instructions, expect to see this babe in the usual habitat. Her mouth is perfect for dirty talk and cock hiding. Can swallow units big and small, wide and pencil-thin. What we are saying is that Daisy is as strong with her performance as any other pornstar.
Smooth black hair that likely received keratin treatment, tiny hands, and devilish eyes. Also, always shaved cunt, which is a big advantage in this age of porn.
#12 Larkin Love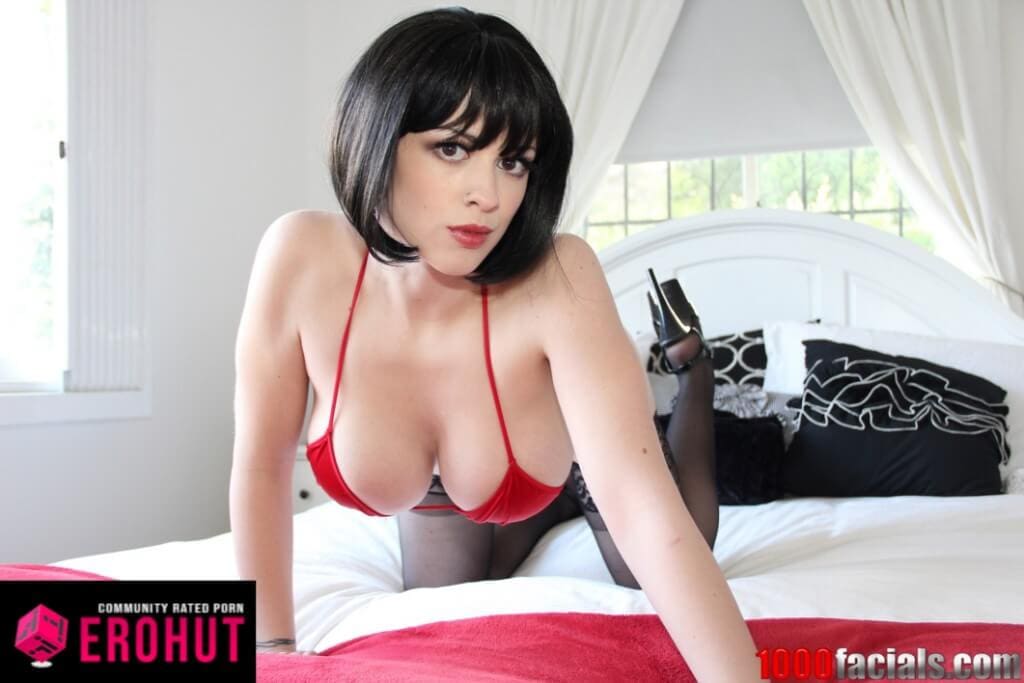 32-year-old Larkin Love gives the best JOI, seriously. Even goes deep with incest taboos and mistress JOI. Humiliating viewers is like second nature to her and all is done while wearing tiny corsets, latex, and other outfits. Anything that reveals entirely too much.
Be warned though, this busty brunette is as kinky as they come. She's available on the PornPros.com.
#11 Sarah Vandella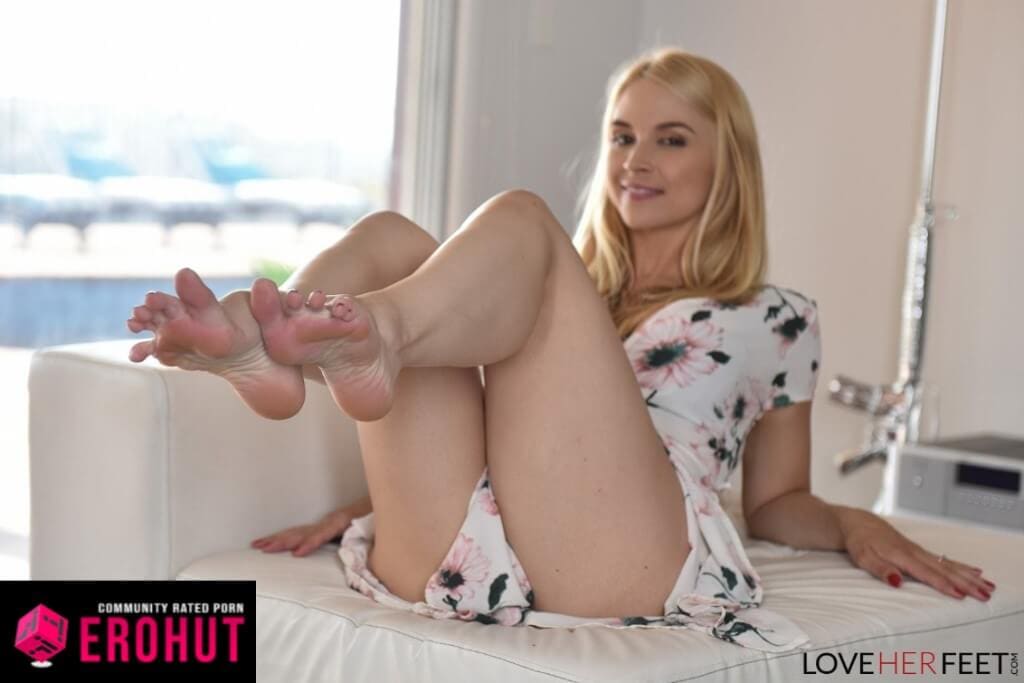 The final trooper is no other than the legendary Sarah Vandella. Man, some pornstars go into the hall of fame while others are replaced or overshadowed by random new hoes, while others stay in our hearts. That's Sarah! Not just for myself, but thousands if not millions of other porn viewers.
Hit that $0 PornHub Premium jackpot and masturbate all you want, following JOI instructions. Some humiliation at the end is also there. Everything about Sarah is great! She's like a can of Coke, which goes well with everything. You don't have to convince her otherwise also.
#10 Riley Reid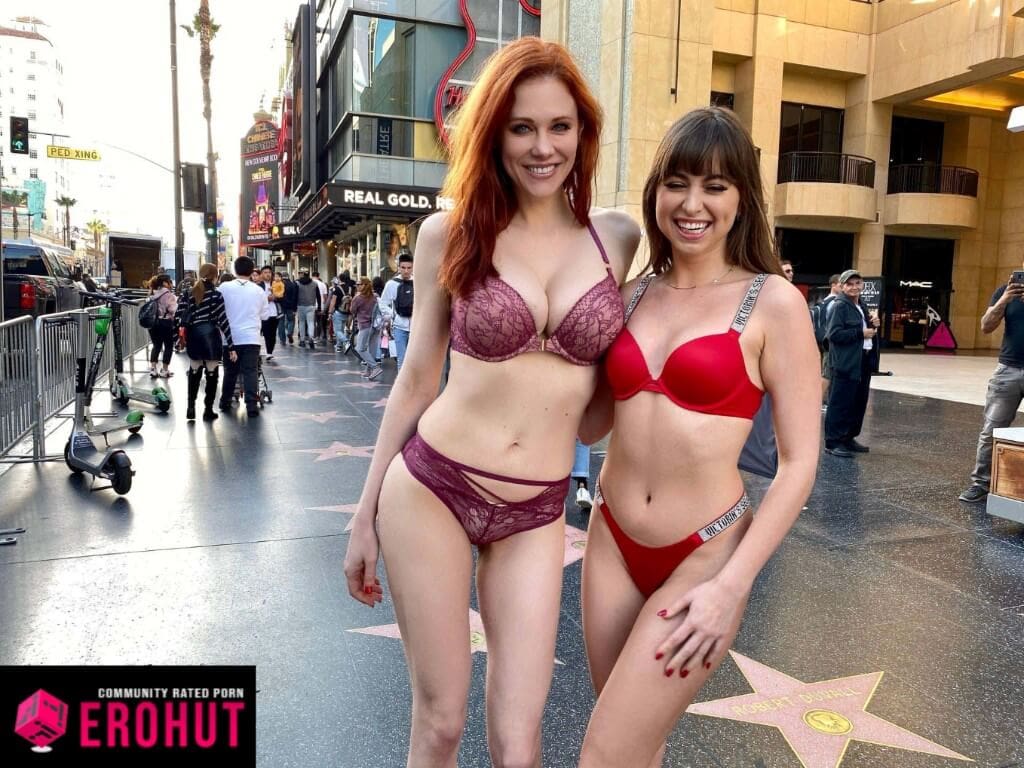 Skinny little Riley Reed is doomed to remain cute forever. This is a perfect girl for all our teen fantasies. In the scene pictured above, one of the top JOI pornstars puts on quite the performance. Acting as a naive but horny homeschooled 18-year-old opens our pores to a promising start.
The scenario continues as Riley lets a stranded stranger into her house and kicks off a boner-inducing jerk off instruction scene. However, don't stop there, check her first anal video and other hot clips on Brazzers.com.
#9 Asa Akira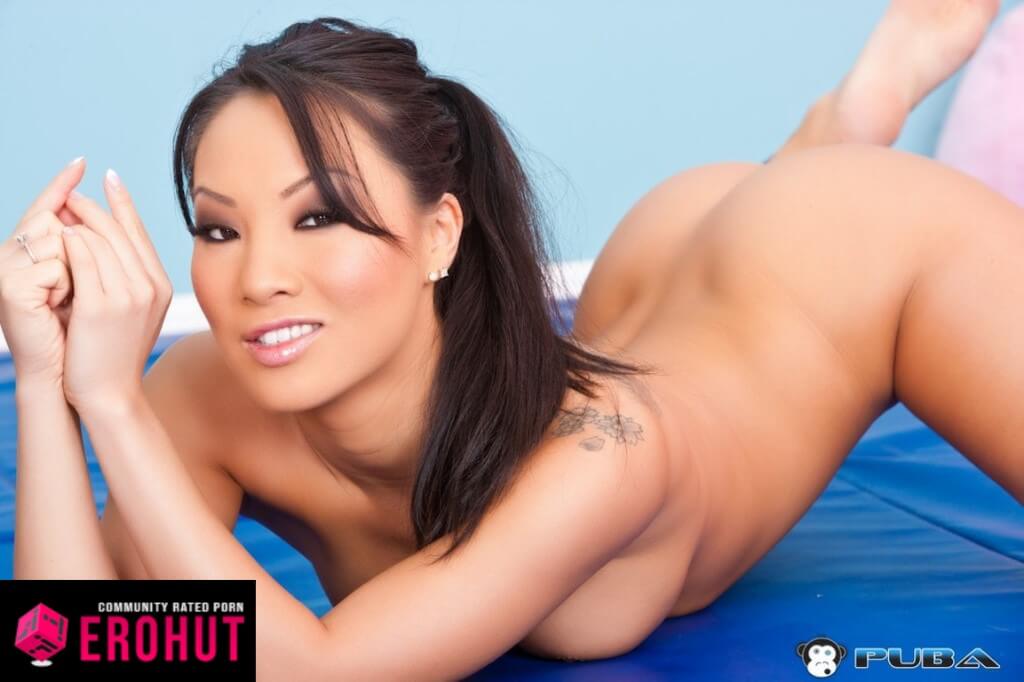 The mastermind of porn and a black belt owner of cock sucking, Asa Akira is good at many things. One of them is jerking off instructions with some humiliation at the end. She's as universal as a kitchen blender and fits most of the roles.
You should know by now that Asa betrayed millions of fans worldwide and told them to suck it up. In other words, the porn industry of today no longer features the brunette babe.
#8 Sophie Dee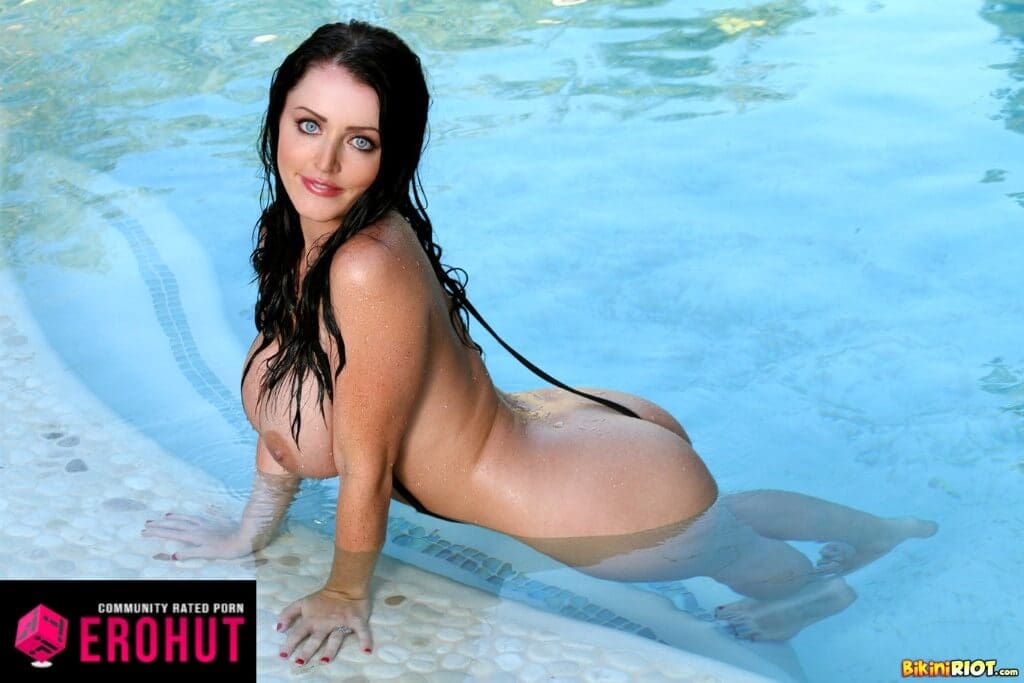 Another UK girl, Sophie Dee, is a jack and master of all trades when it comes to porn. We love to see this juicy BBW fuck, get oiled up, and toy other girls. Nonetheless, Sophie also gives incredible jerk-off instructions as she plays with tits and fake dicks. Don't forget that all her notes are delivered in a sexy British accent.
How good of a provider is Dee? Let's just say that she could teach even an old dog some new tricks. Get a load of her on Brazzers.com. This is the main site to follow as it features dozens of videos, not just from Sophie but other JOI pornstars.
#7 Alexis Fontaine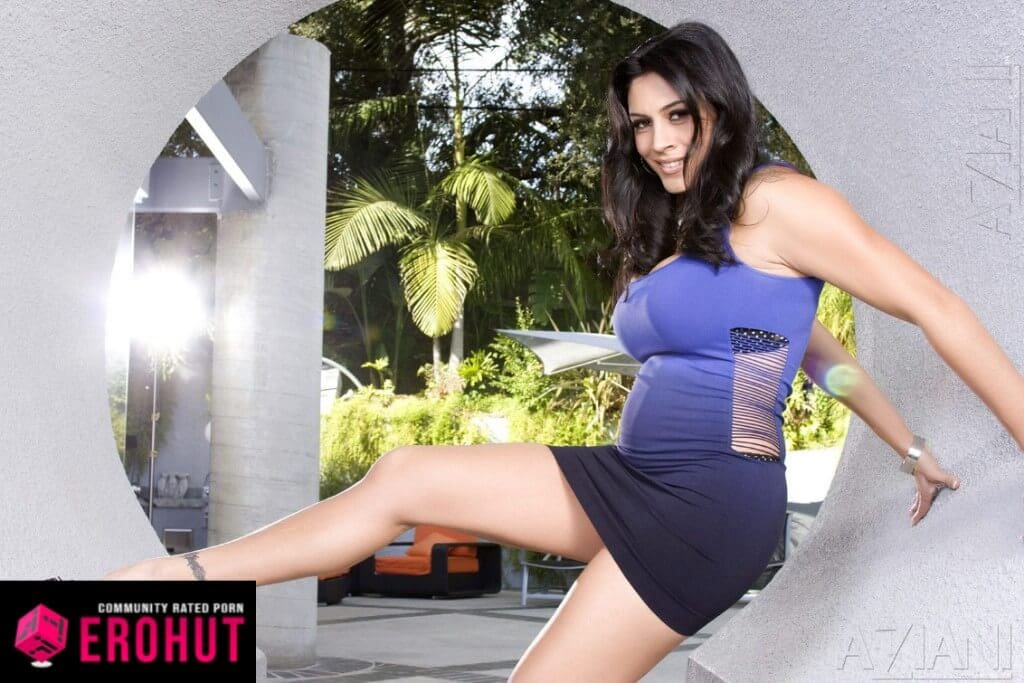 At 41, Alexis Fontaine, also known as Raylene, has been around for 17 years. That's way more than most of the average age of Internet users. In case you get to know Alexis outside the virtual reality, try not to choke on the massive bush that always gets in a way
Skilled at playing a hot MILF and mom, it was only natural that Alexis also added jerk-off-instruction videos to the resume. You can see this JOI pornstar perform these scenes with other, equally busty babes that often get overshadowed by the main star of the party. However, don't forget about her personal work for Brazzers.com because that's where the top sluts go.
#6 Amber Hahn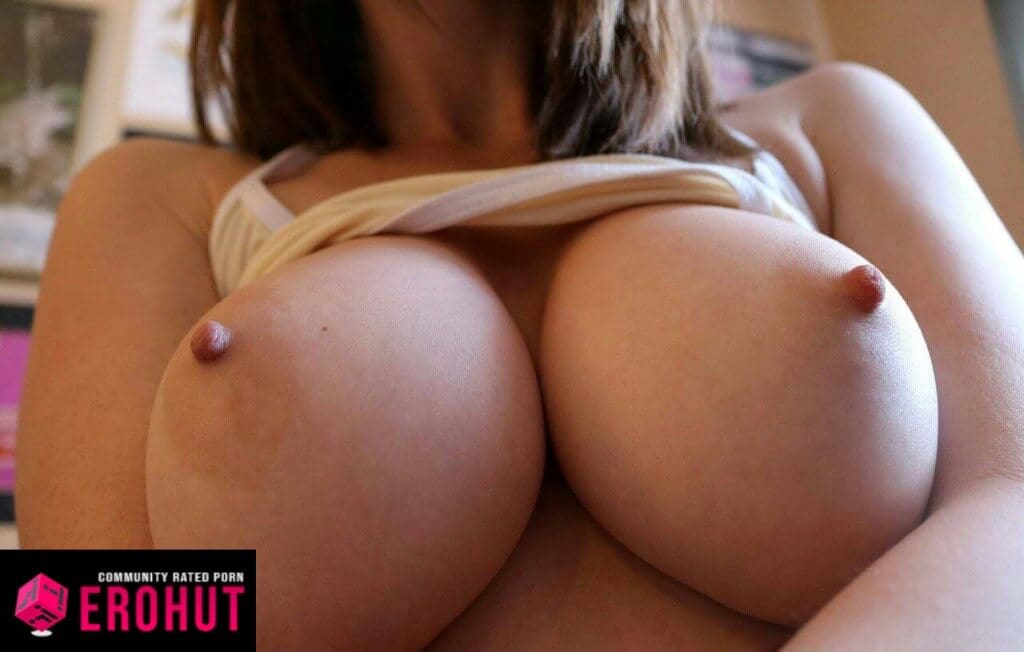 Amber Hahn or Just Amber works across the globe with all the studios you know and subscribe to. She's a big, tall, and healthy girl with big natural tits, long legs, and girl-next-door looks. Glasses make her look like a dork and that's great.
Fans can seek out Amber's amateur jerk-off-instruction videos and then watch something else. Like fun times with lesbians and fucking one another using different toys. Listen carefully as she tells you what to do and how to do it. If you struggle at jerking off, Amber will provide you with a lot of detail on how to stimulate yourself properly. What about ass and arched back? The front is better than the back if you know what I mean.
#5 Dani Daniels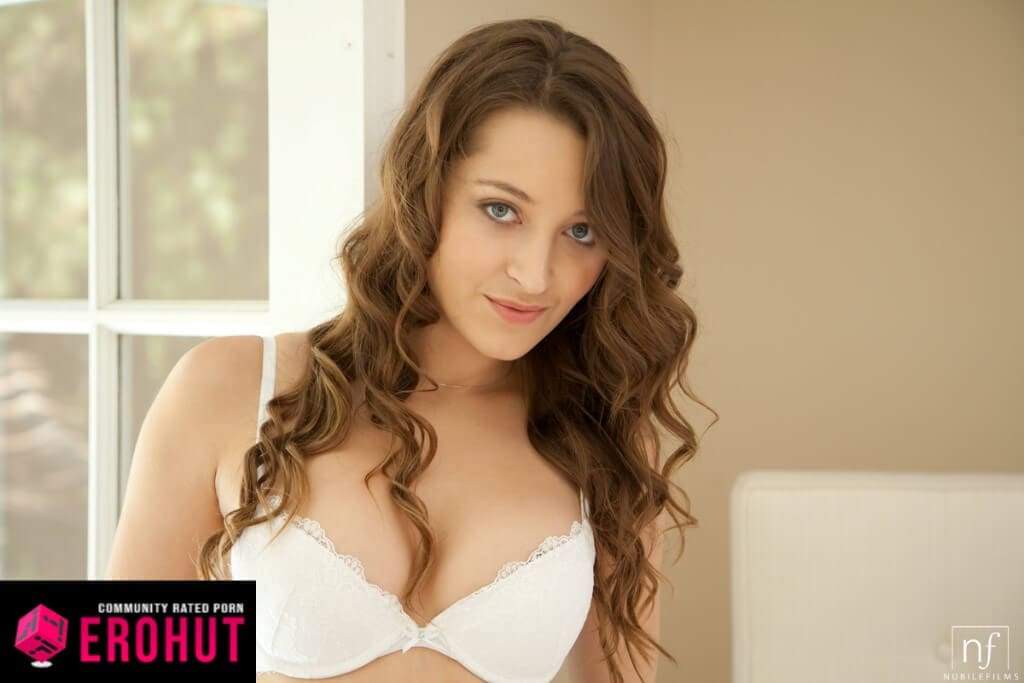 Dani Daniels is no stranger to JOI porn nor is she a new face. Consistently performing since the last decade, the beautiful brown-haired slut is a must-watch. Due to the rising demand and popularity, every adult studio demands her holes on the set. That's simple math and it means plenty of videos on any platform, free or paid. She even has abs if you need an additional stimulus. Just think about how you could grind your dick on that ribbed stomach.
Dani belongs to the dying breed of pornstars that look good and haven't gained 100 extra pounds after staying in the business for a year or two. Solid style, great looks, a sublime body, etc.
#4 Cherie Deville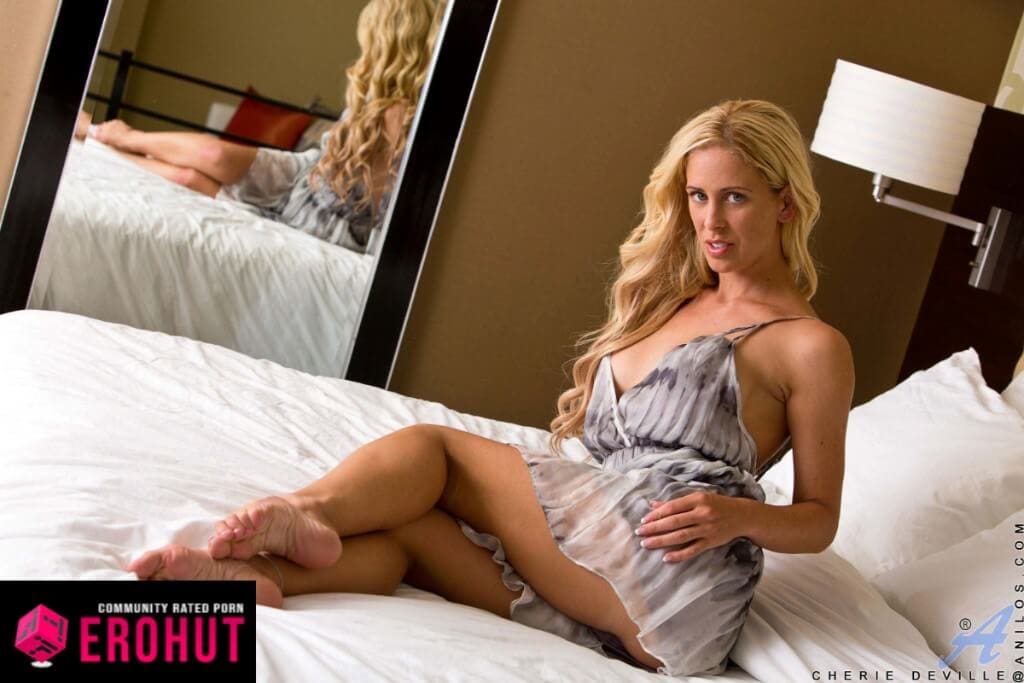 Sure, it's an anal fisting gallery, but that's for one reason only. We didn't want to spoil the best moments from Cherie's JOI porn videos. She's an experienced pornstar that could enter the cock stroking Olympics if there's such a thing. Having said that, I'm sure that the Japanese are onto it.
Notice the progressive nature of Cherie or your girlfriend. They start with a single finger, a few years later it's two, and then it's a whole fist in a blink of an eye.
#3 Kimmy Granger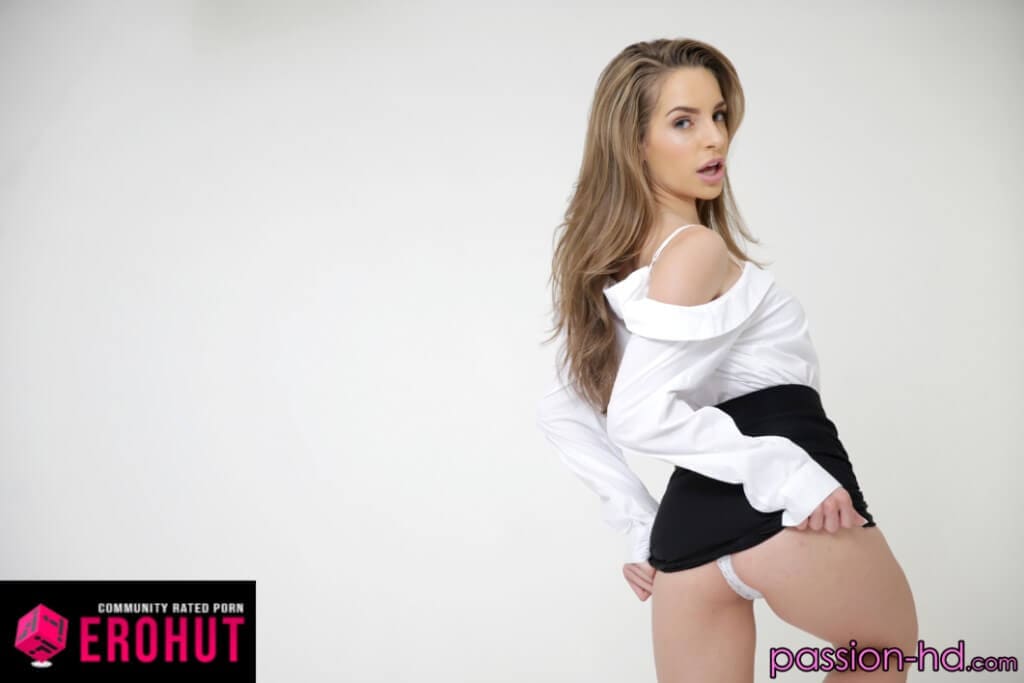 She might look innocent here, just casually smiling and with all the clothes on, but make no mistake… Kimmy is not simply great at jerking off instruction videos. If you like getting humiliated or scenes of a similar theme turn you on, then it's another talented slut for you to follow. I like how she doesn't have to mix and match her clothes or hairstyle because there's no bad angle or piece of material that makes Kimmy any less attractive. And that's why she's among the better-ranking pornstars.
Where are all these JOI videos located? It's on $0 PornHub Premium, at no cost or hidden fees.
#2 Sophie Strauss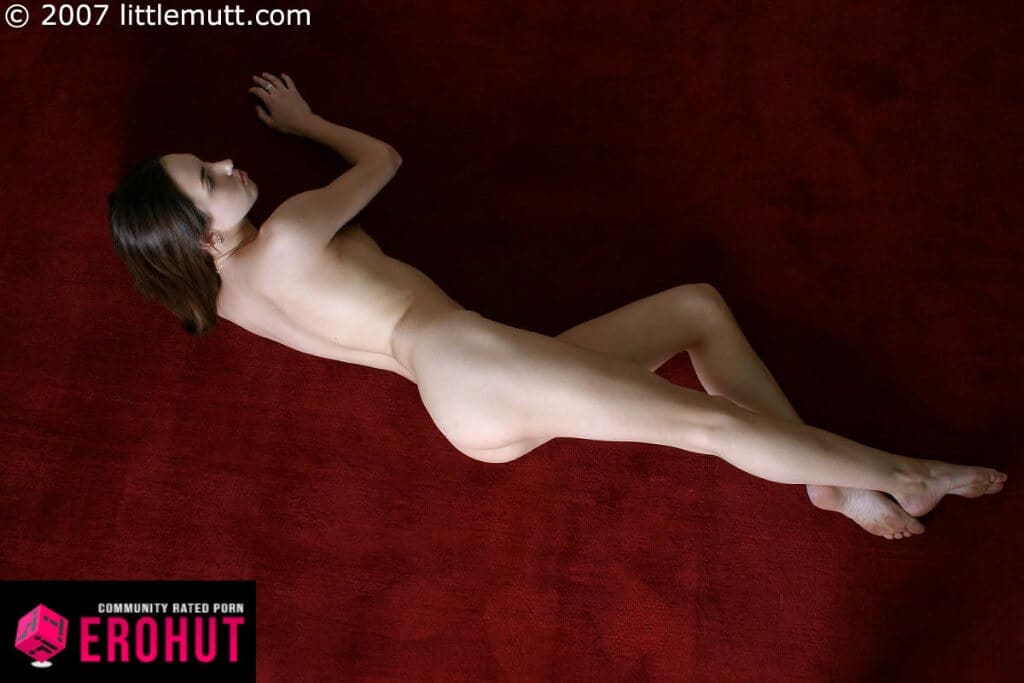 As a 30-year old performer from Seattle, Sophie Strauss has plenty of JOI videos to last you a year. Assuming you don't get over the reserve in a week or two. You might have seen this whore already, just under a different alias. She switches those more frequently than does cocks. Her ass is great, and Sophie knows how to be a good little slut in the bedroom. Would she'd be up for anal? Only if you cum inside that ass.
Sophie's jerking off instruction videos include small dick teasing, close-ups and butthole stretching. Since there are close to 100 videos of this whore already, we suggest $0 PornHub Premium as a source of action. Otherwise, you'd be missing out.
#1 Xev Bellringer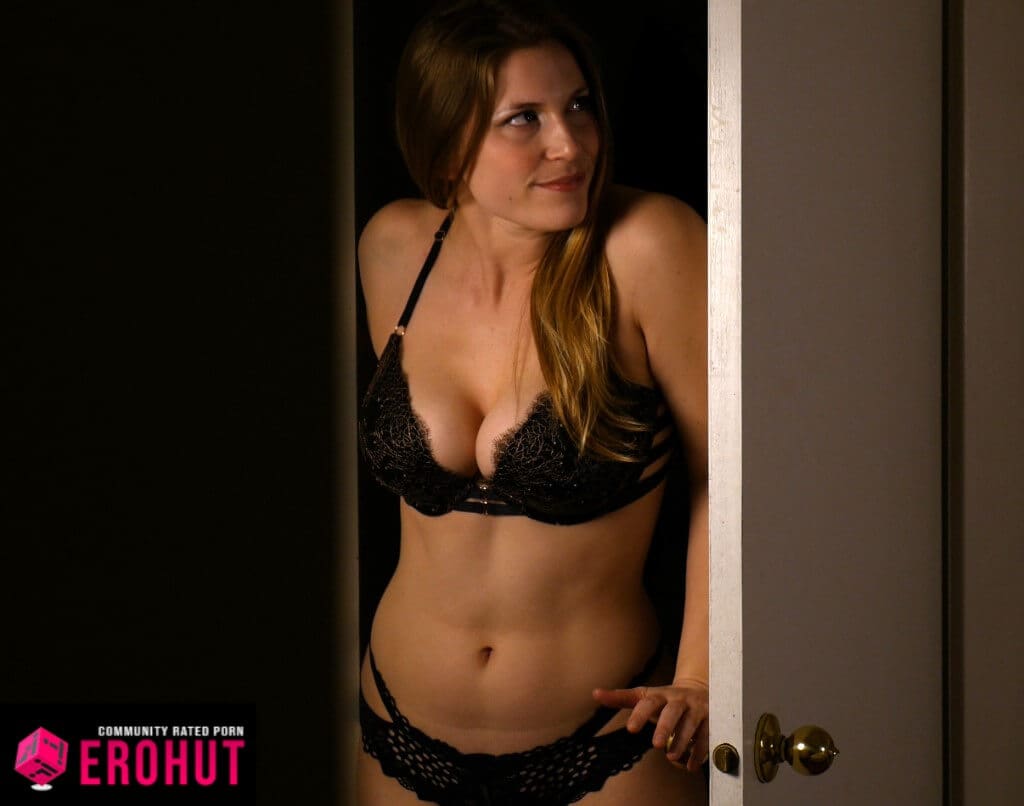 Xev Bellringer can ring my ding-a-ling anytime. The photo seen above is a still from her stepsister's jerk-off instructions. Still, Xev has plenty more where that came from. Her videos include JOI mommy porn and hot incest role-play.
Curvy with big tits and a large ass, this JOI pornstar will have you indulging in all sorts of taboos during the first stream. My advice is to go with any porn tube site, most of which are free.
Now that you've seen our choices for the top JOI pornstars, kick back and enjoy all these salacious sluts. Whenever you're in the mood.