Nothing brings out the curves or tightness of a great ass better than a pair of skin-tight leggings, jean shorts, yoga pants, or your dick. Pornstars know this too, so there's no shortage of flexible small, and bubble-butt babes to boggle your mind and make your boner bulge. We have another top 20 of big ass pornstars that love anal too.
As fans of this phenomenon, we have a little list to get you started. So, get ready to see some delicious pornstars in yoga pants or other outfits, all showing nice bodies and tremendous asses. With all the scantiness babes on the streets, we can't help but leer as we take sips of ice-cold beers. So, instead of perving out at snapping pics, you can jerk off to these whores. These are the best pornstars with the smallest asses and the biggest of bubble butts.
[References: Top 20: Best Big Ass Pornstars with Bubble Butts]
#23 Zuzu Sweet
Sweet as cum butter and zippy as a Porsche EV, Zuzu Sweet is a new starlet that has charmed us with far too good videos. Remember this nickname because this is a new era "golden whore" type of pornstar. She'll achieve great things in this industry if things go as smoothly as cum left droplets.
Yes, Zuzu could just leave on any day because there are AAA sluts who did that many times. However, as it stands now, this tiny butt pornstar has been added to our favorites, and we get notified if there's a new video or whatnot.
#22 Taylor Rain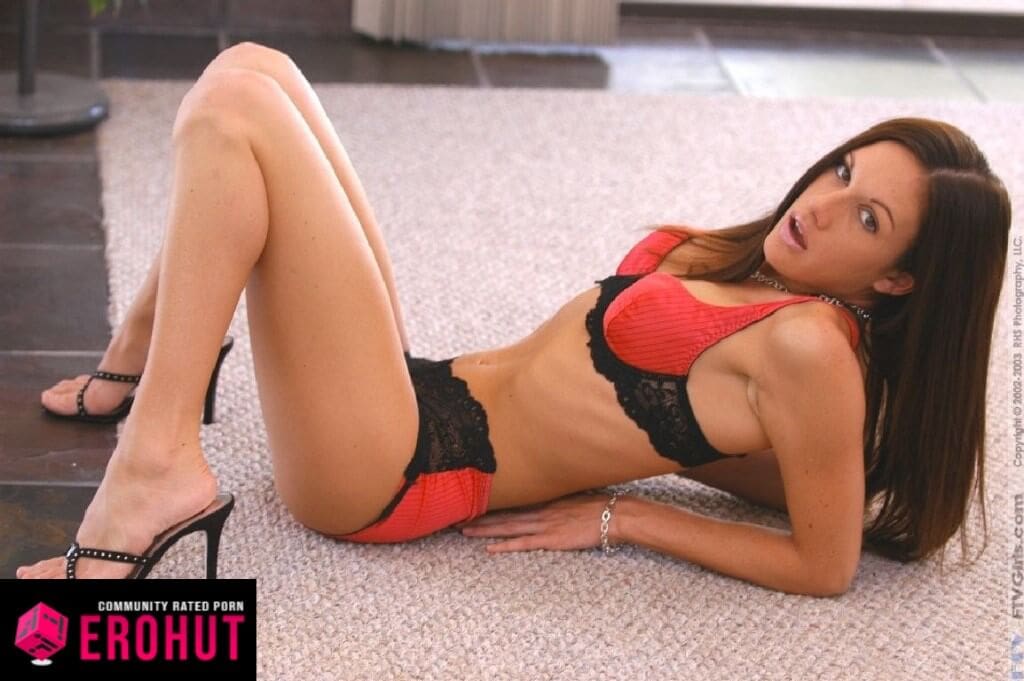 Let's balance bubble butts with a small-ass pornstar like Taylor Rain. Known for drilling pussy until the depths of hell appear, a famous brunette is not your amateur performer. Gapes on any hole, wild toys and so much more.
With many videos shot and multiple dicks, Taylor can be seen on any popular porn site.
#22 Aubree Valentine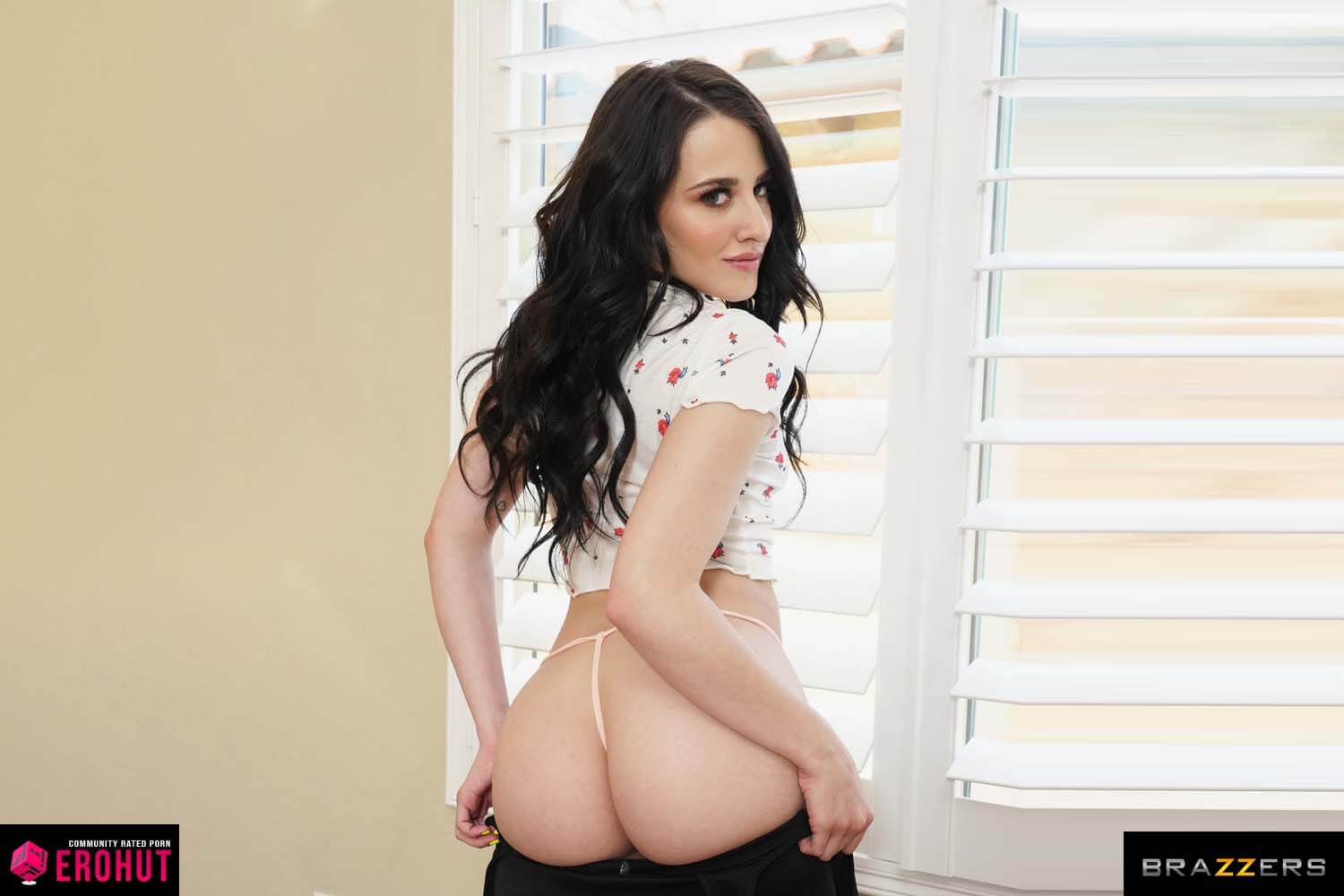 The goal of any pornstar is to seduce you to the point where you want to fuck her. Since that's hardly achievable, the next best thing is a porn membership or some fanfare, which is why competition these days is fierce.
Even this article barely scratches the surface of all the incredible pornstars and hey, you have to make sacrifices too. Like, should you pick a tiny ass pornstar with a super round butt, or someone more of an apple shaped that is larger than the world? Aubree is the one with a tiny yet round butt, something you'd find in a gym after an intense yoga session and yes, she loves cock.
#20 Kate England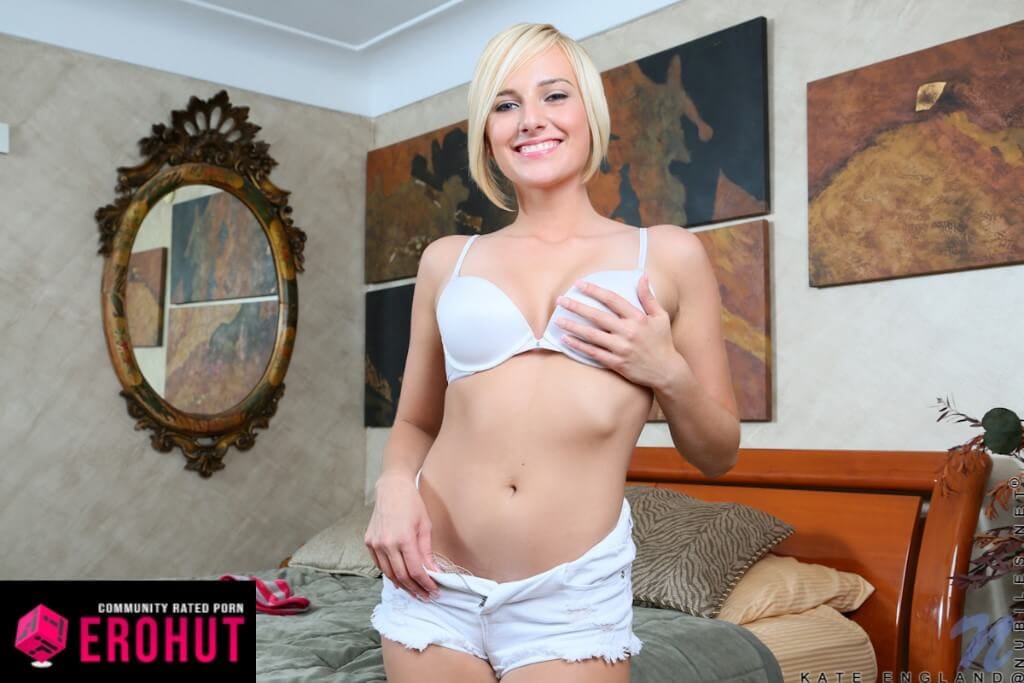 As much as we like looking at the outline of Kate England's butt in sexy shorts, grabbing a handful of her ass would be even better. This short hair blonde has gorgeous eyes and a natural body.
But, although beautiful, make no mistake about her as Kate has fake incest roleplay, lesbian, BDSM, and anal scenes to her name. You can check them out on any free or paid network.
#19 Riley Reyes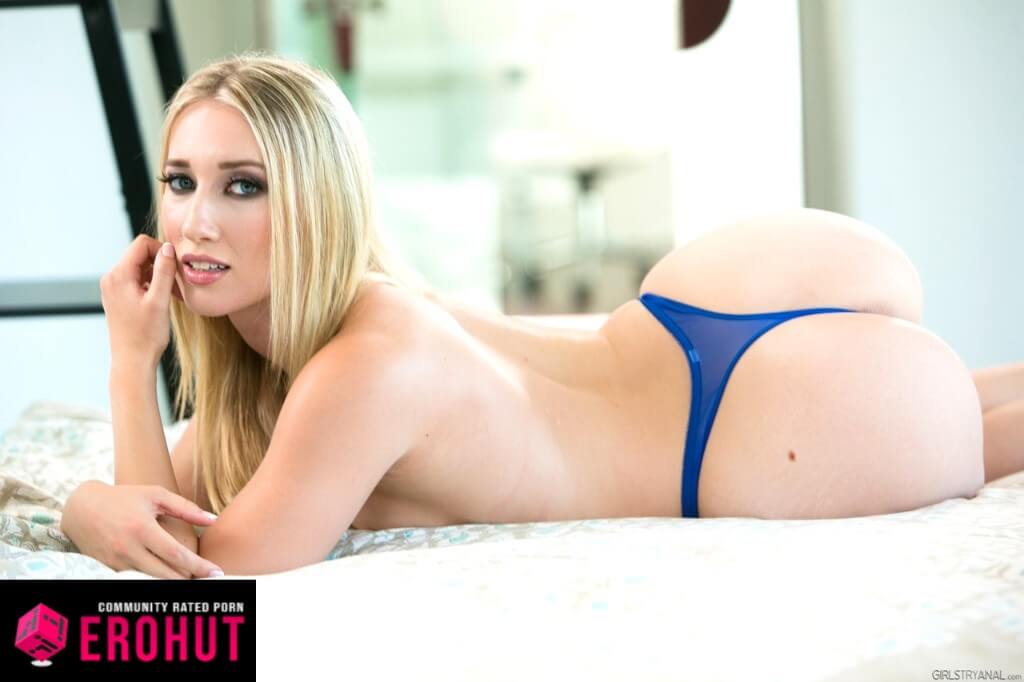 We have an important question to ask. Where would you rather be, behind Riley Reye with a view of her pale ass in sexy shorts or behind that Gloryhole wall? For us, that would be a dick, all sticking out of that hole. After this slutty whore with blue eyes finishes sucking dick, we'd bust through that wall like the incredible Hulk. The incredibly horny Hulk.
Don't forget her other alias of, Riley Reynolds, which is good for finding rare material.
#18 Luna Star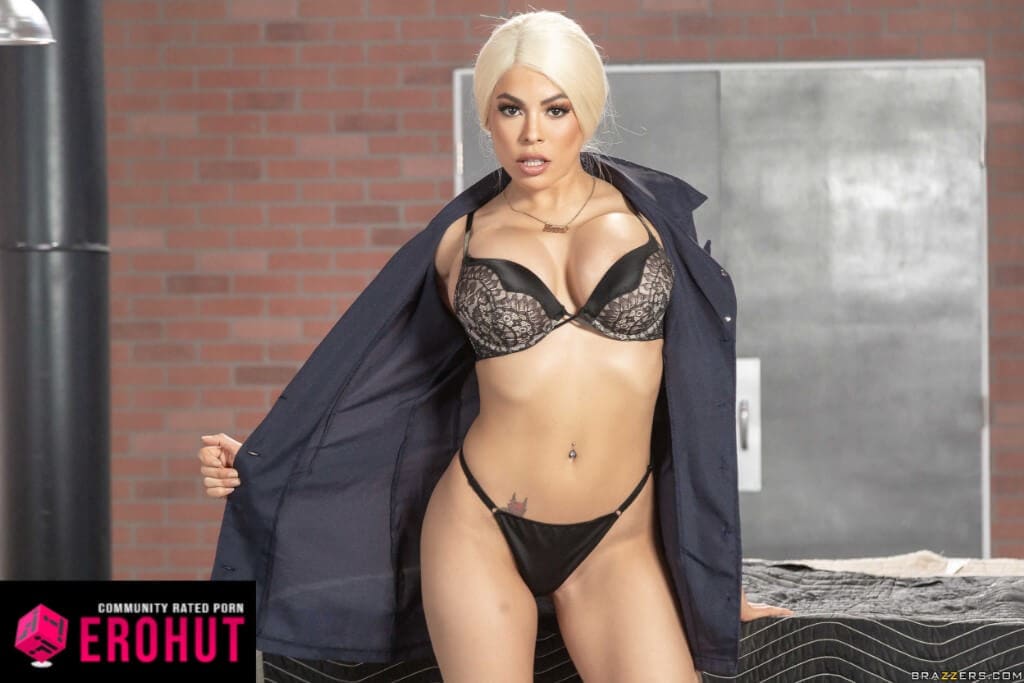 You can oil and grope this hoe, fuck her huge tits and use this bubble butt pornstar as a cock cushion. All as you bang her doggy style. That's Cuban babe Luna Star for you. She's fiery, mostly blonde, busty, and looks incredible in yoga pants porn.
Get your hands on her videos on one of the best sites, RealityKings.com. These guys have started the trend of bubble butts, and that's all you need to know.
#17 Vina Sky
Nah, you don't want to go Vina's route because it has all kinds of brown droplets. Compare her ass to other pornstars and she's like a tiny Cessna airplane in front of an airport full of Boeing 787 airplanes. But while scientists are trying to figure out clever ways to make packaging more durable or economical, I suggest we turn to the wisdom of Vina Sky.
Her butthole, which is as tiny as a flea, can stretch into a full hole of emptiness. Yes, Vina fists herself; yes, she can take two dicks into the same hole, and the only limits are those of male anatomy.
#16 Anya Ivy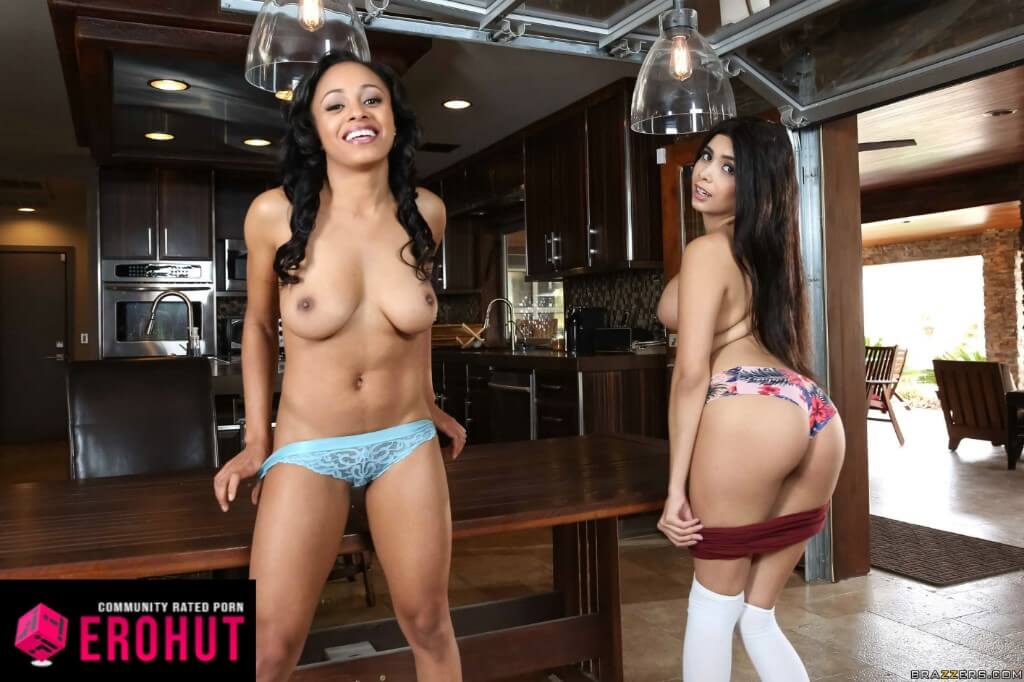 What can we say about Anya Ivy? This ebony princess looks extraordinary in denim shorts, but what's missing from the view are her big natty boobs. Whenever our dicks crave hot chocolate, we put on one of her scenes.
Anya fucks in kitchens, offices, during massages, showers, and pools. There's no stopping this small-ass pornstar once she gets a hold of your tool. Treat yourself to this Nubian beauty on RealityKings.com.
#15 Aaliyah Love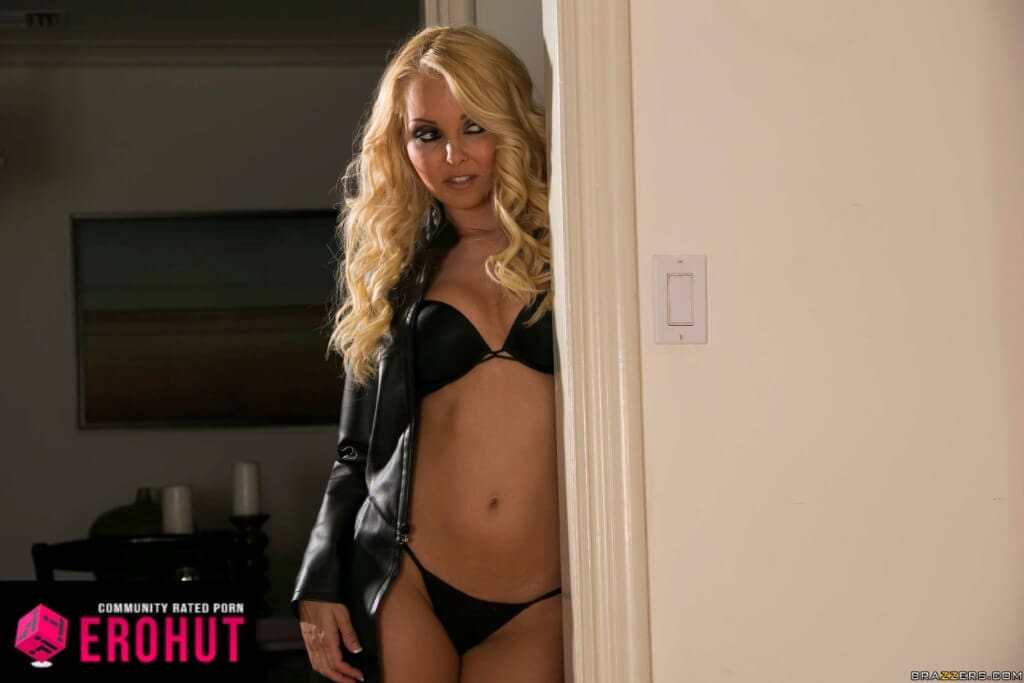 In many ways, Blonde MILF Aaliyah Love reminds us of Dillion Harper. They're cute and have a round bubble ass that looks mouthwatering in tight shorts. Aaliyah is down for almost anything including interracial, cuckolding, lesbian sex, and light bondage.
Best of all, she has 15 years of porn experience and hundreds of scenes on $0 PornHub Premium.
#14 Veronica Rodriguez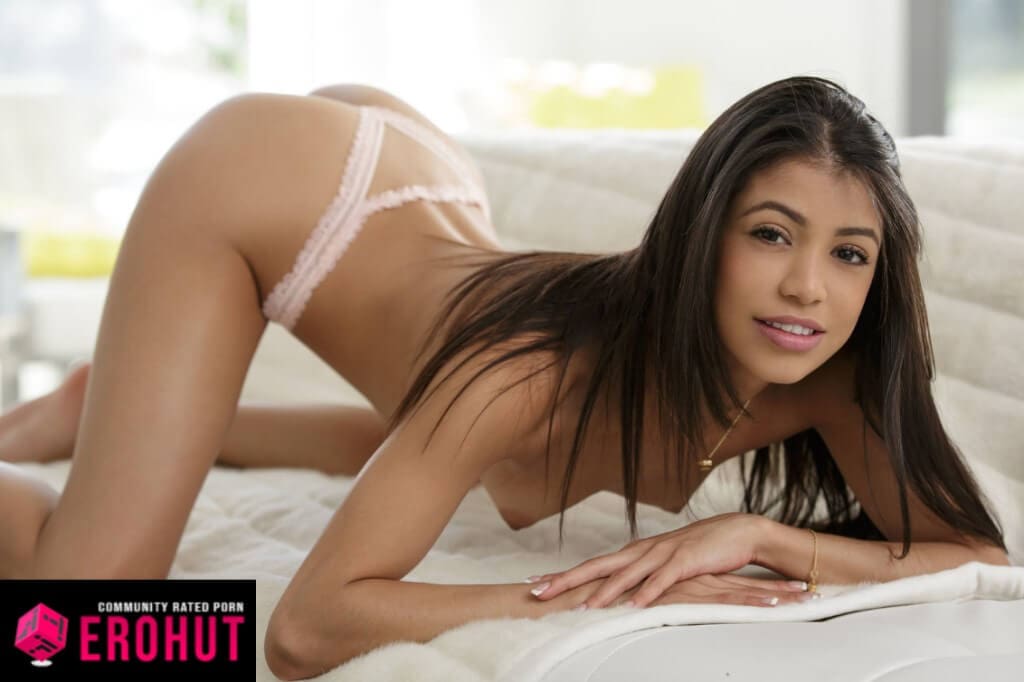 How about some small ass pornstars now? With high heels and tight booty shorts on, Veronica Rodriguez looks spectacular. The Venezuelan hottie would get ripped up if she ever fell into our hands. But, until then, we can only fantasize and watch her videos.
Don't let Veronica's size fool you. She gets fingered, throat fucked and ravaged with anal in her scenes. See all the hottest action with a free account on $0 PornHub Premium.
#13 Nessa Devil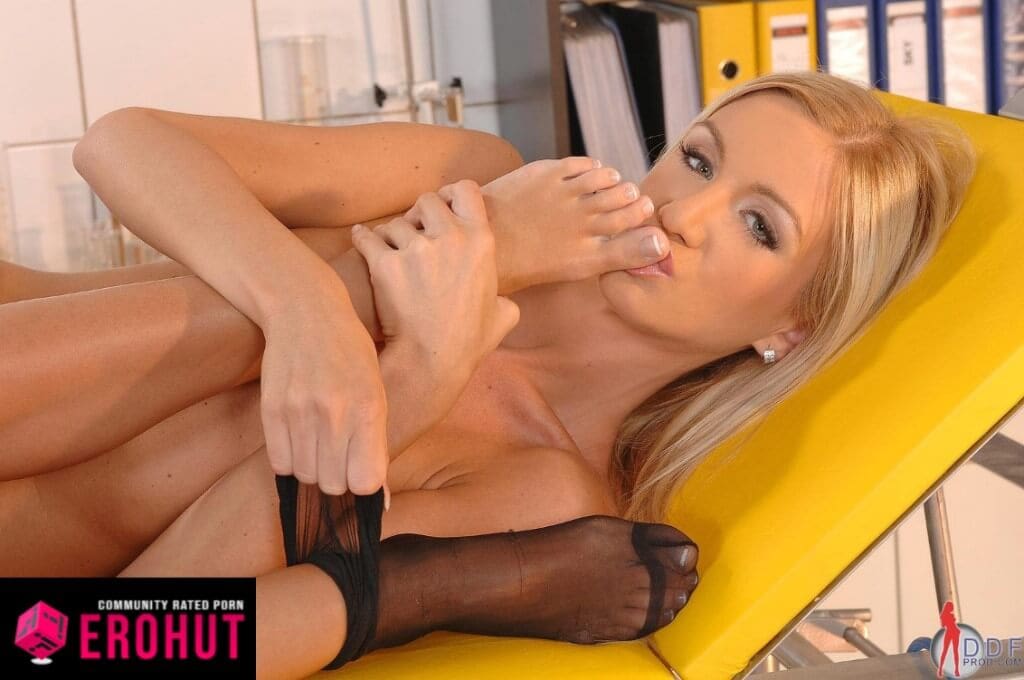 The best of pornstars with the smallest ass, Nessa Devil could very well be the daughter of Satan. Such an epic performer and even better, does do anal, lots of it. That's the best news for anyone who is into babes with small butts.
The sight of sliding your huge cock down tiny butthole is one to remember and talk about. For our top scene pick, we cannot recommend Brazzers.com enough.
#12 Cassidy Banks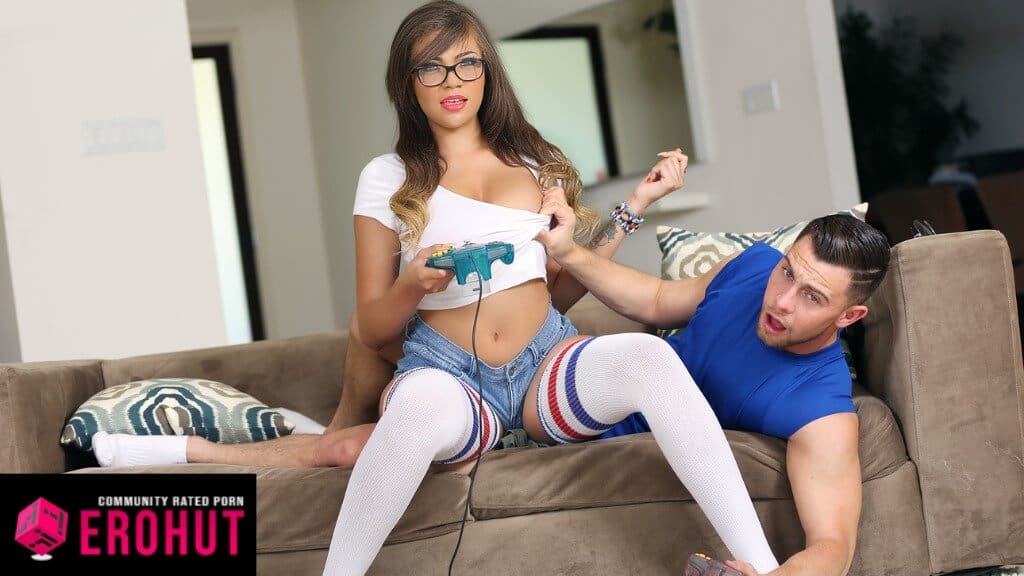 With stunning green eyes and big booty, Latina Cassidy Banks is a force to be reckoned with. No matter the outfit, there's hardly a babe out there we would rather fuck. But, when the time comes for a dick down, this busty young hottie goes wild.
Her costars oil her up, fuck her face, drill her pussy and pound her big bubble ass on any surface.
#11 Jessie Rogers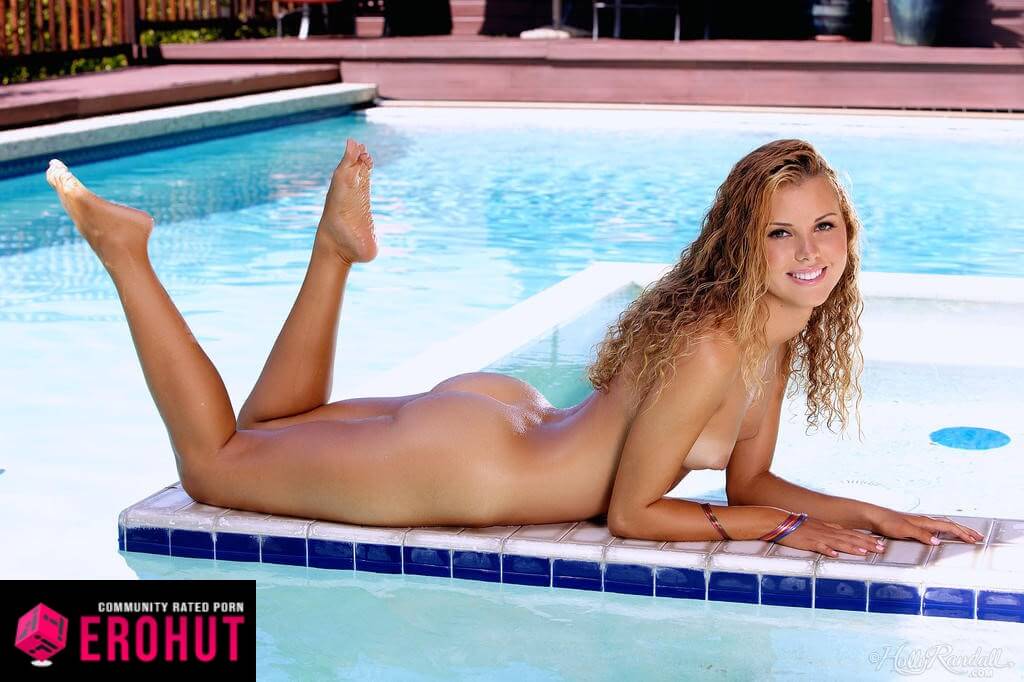 Brazilian Blonde Jessie Rogers might very well have the tightest butt in porn. This performer for Brazzers.com is also cute and with blonde curls that leave us throbbing hard.
The fun never stops since the minute Jessie strips her hot shorts or whatever else, you can bet your ass she likes to get butt fucked.
As hot as this summer is, nothing's hotter than a beautiful bubble butt in shorts. Wouldn't you agree?
#10 Jynx Maze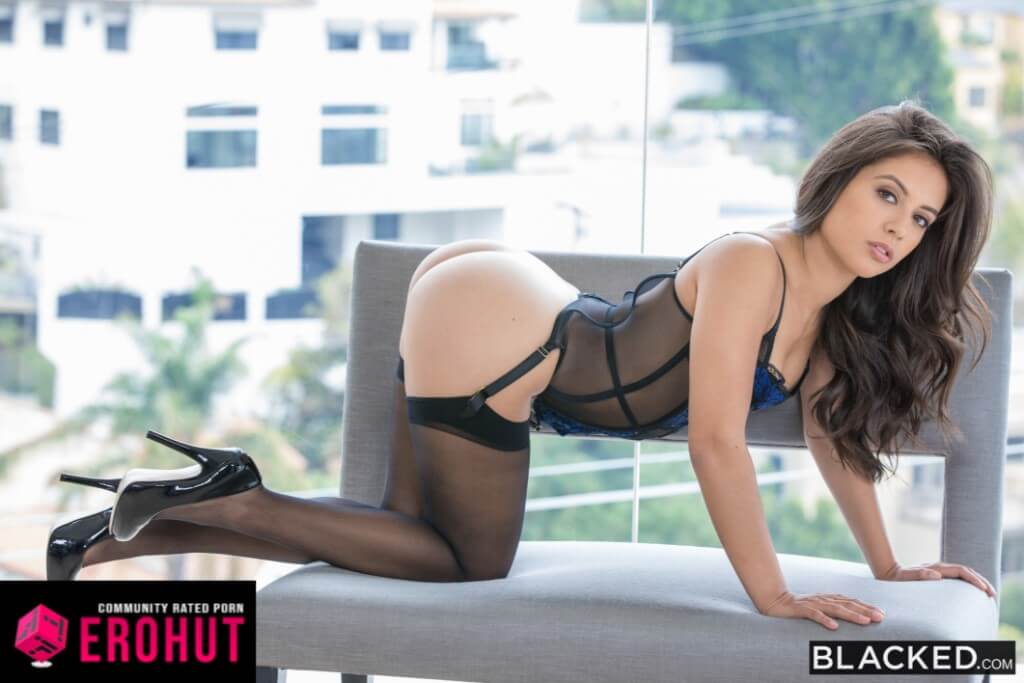 We're not fooling around here. First up is petite Latina pornstar legend Jynx Maze. She is sporting her tight bubble butt in see-through yoga pants.
She has a few aliases if you want to check her out. They include Victoria Elson and Victoria Stephanie Elson. Be prepared for a tasty set of little tits and a beautiful face when watching this brown hottie perform. Brazzers.com has most of this babe's scenes.
#9 Jada Stevens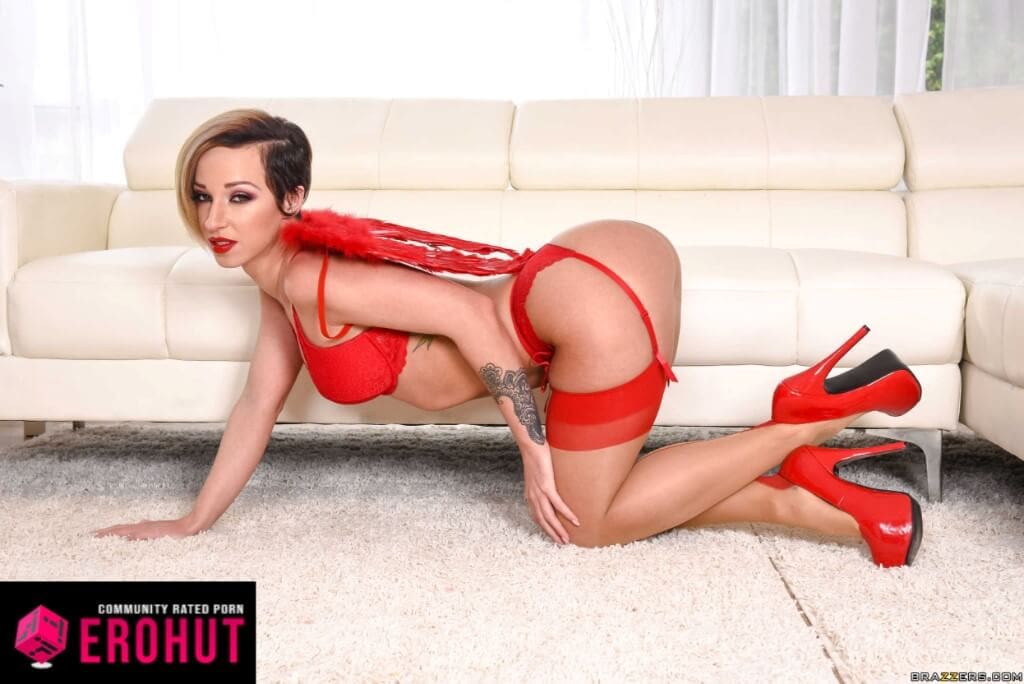 Watching Jada Stevens doing sexy poses and slowly sliding out of her leggings is a life-changing experience. This hottie has built her career based on her big bubble booty and is not shy about showing off. Whether it's ass bouncing, getting oiled up, or enjoying anal, Jada performs brilliantly on Brazzers.com.
Jada Stevens is known around the world for her ass. What would happen if a genie granted us one wish? I'm unsure whether I'd bang her bubble butt or let Jada sit on our face. Like a babe that's perfected the art of ass worship, she doesn't only put on tight shorts. This whore also dresses up in skirts, lingerie, yoga pants, and tight jeans, too.
#8 Kendra Lust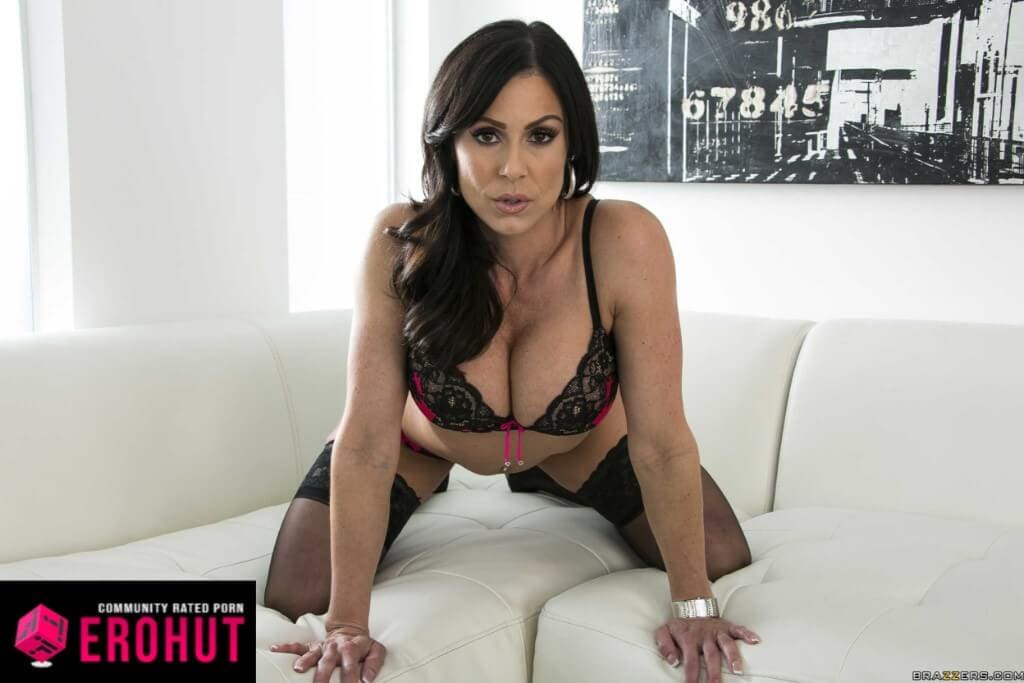 Kendra Lust isn't exercising just for show. To be as fit as this athletic pornstar, you need to bust your ass in the gym. At 39, Kendra has got one curvy and tight small ass. We love seeing it in stretchy booty shorts.
Better yet, you should watch her twerk and jiggle that ass on a big young cock. That's an art in motion, and you can see it on RealityKings.com.
#7 Abella Danger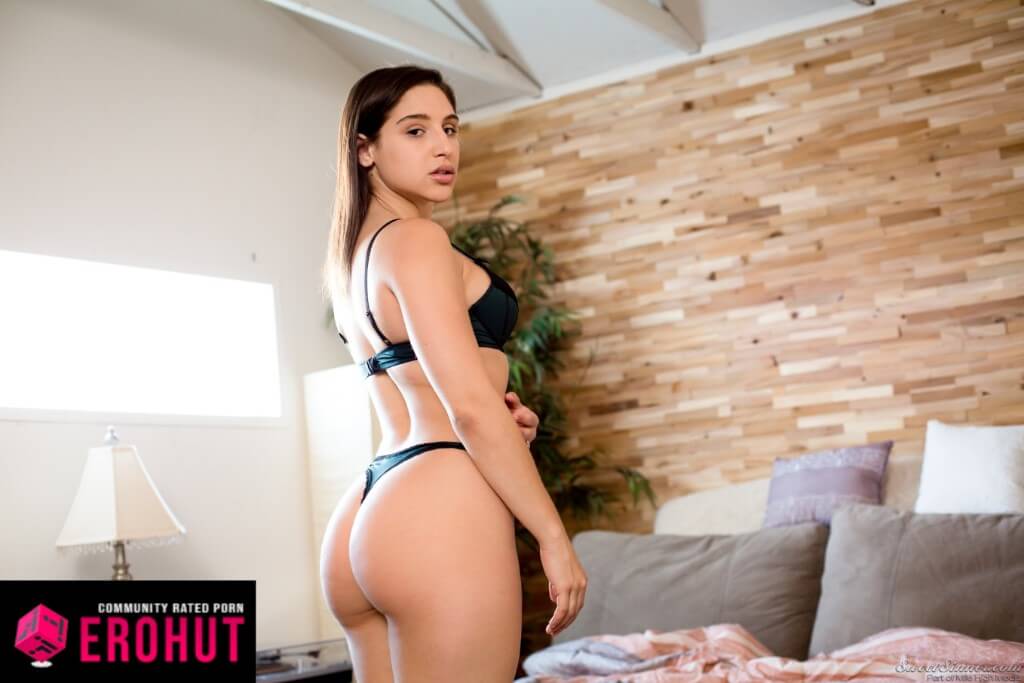 If there's one pornstar who has a giant ass, it's Abella Danger. Whether clothes are made of denim, leather, or spandex, her bubble butt makes them look incredibly appetizing. Did you just start licking your lips at the thought of that rear?
This little slut is just a tease; she goes balls deep and kinky in her scenes. This 5" 4' babe is thick, strong, and has a killer booty. Better yet, she's crazy about anal and big black cocks. Catch her going rough with guys and lesbians, crawling on the floor to suck dick, and in threesomes on sites like Brazzers.com.
#6 Nicole Aniston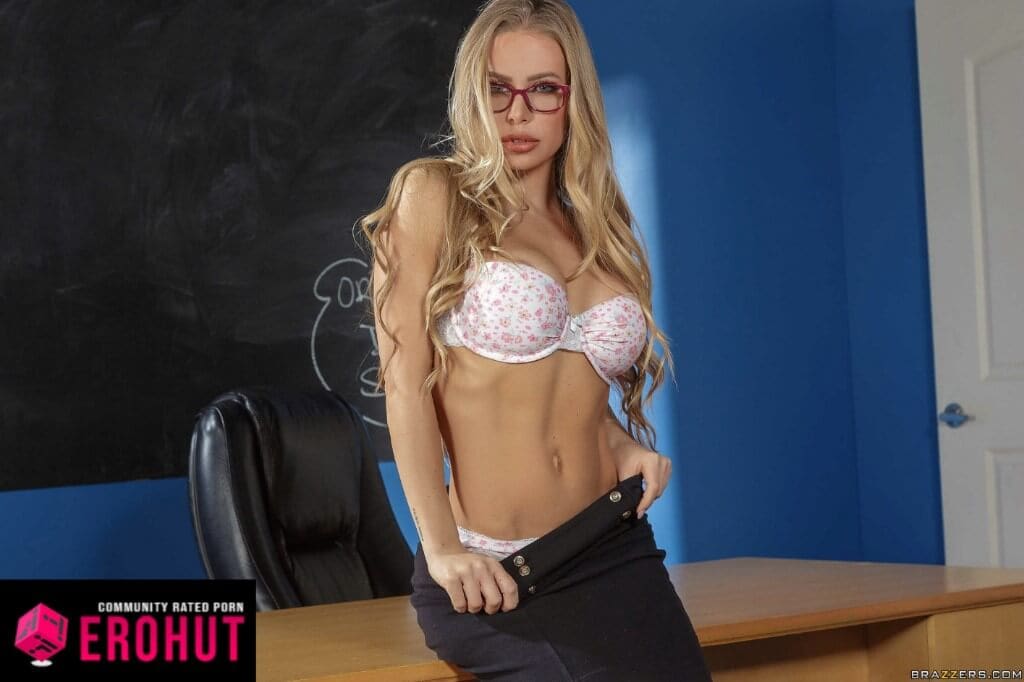 Pornstar barbie Nicole Aniston will have you breathing heavily when you see her bubble butt in sexy yoga pants. This immaculate blonde has plump lips, mind-boggling tits, and an ass worth your soul. If you like yoga, big butts, and gym porn, she's got a few great scenes for you.
Even still, don't dismiss all other Nicole's videos on RealityKings.com.
#5 Alexis Texas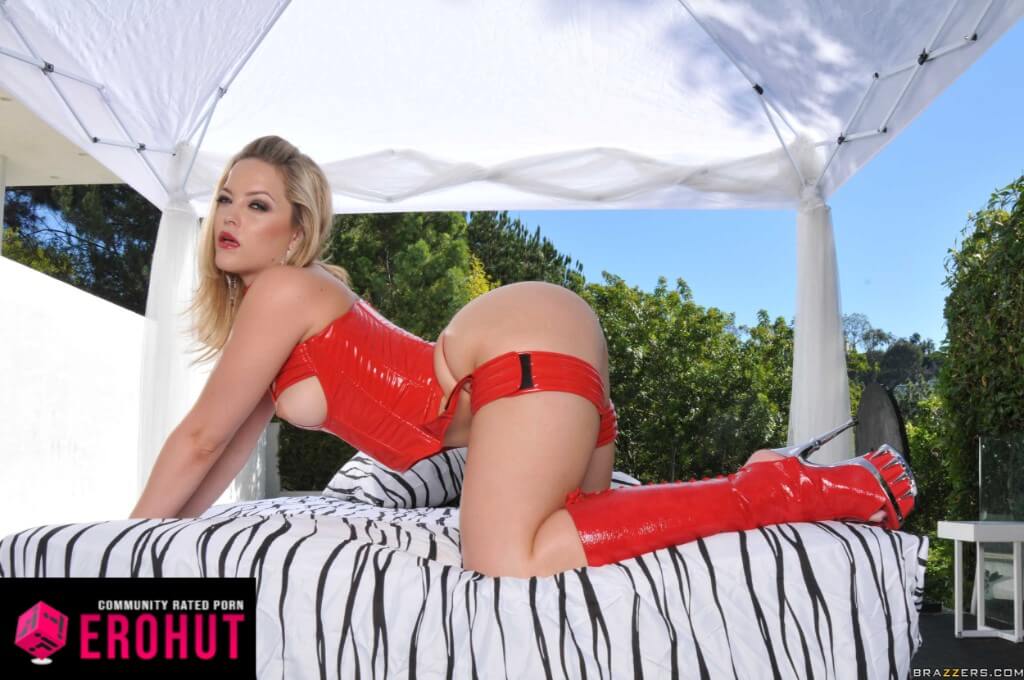 It's true; everything is bigger in Texas, especially the ass of Alexis Texas. Those who like chicks' buxom or thick and in hot yoga pants will do well here. You can barely see pussy in this shot, but the focus is bubble butt.
Ladies and gentlemen, please make time for an ass-worshiping marathon with this blonde babe. Find Alexis Texas on Brazzers.com.
#4 Riley Reid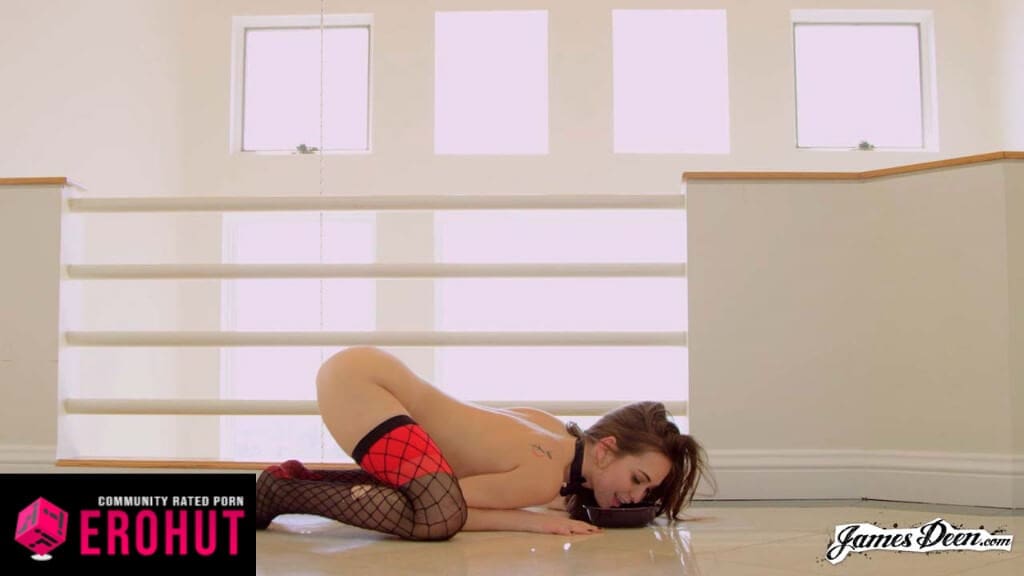 Riley Reid is so cute yet such a little slut. At 27, the award-winning pornstar with a tiny body just begs to be smashed with cock.
Besides tight yoga pants and chucks, she looks just as sexy dressed as a schoolgirl, cheerleader, or classy real estate agent. When on the lookout for her scenes, there is no better home than Brazzers.com – just an epic small-ass pornstar.
#3 Kelsi Monroe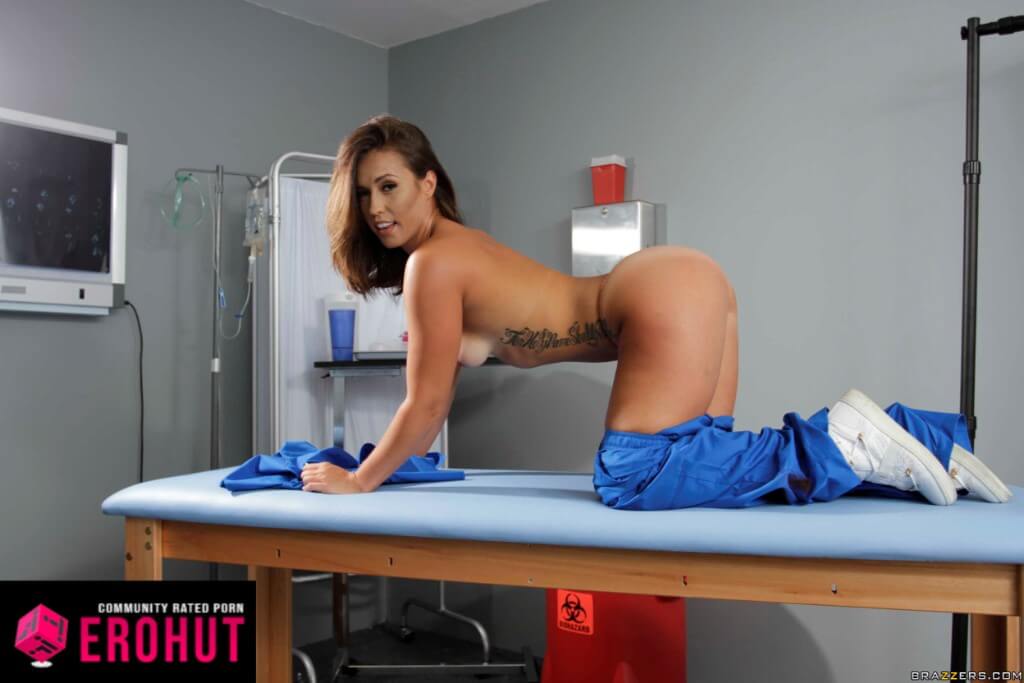 Kelsi Monroe is a thick, curvy pornstar with incredible flexibility. She's built for filthy use only and loves hard, fast as well as acrobatic sex. Among big-butt pornstars, she is on the smaller ass side, and that's perfect for some rear action.
Her impressive skills include deepthroating, anal, doing splits while riding cocks, and booty bouncing. I don't think there is a single scene where Kelsi is not amazing. Explore her curves with RealityKings.com.
#2 Remy Lacroix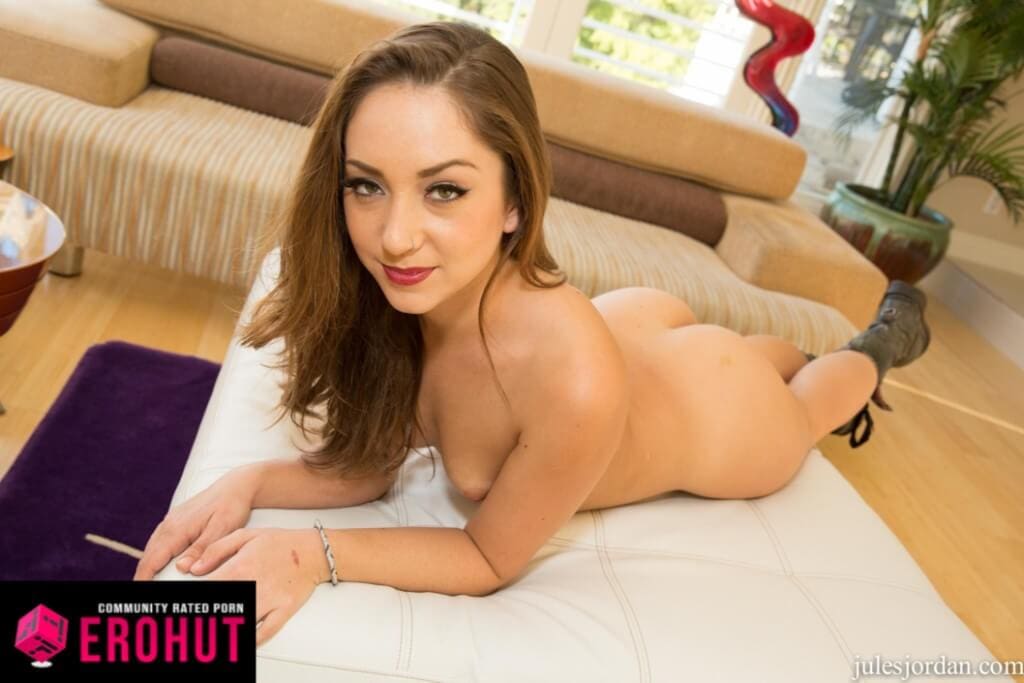 We couldn't have a list of bubble-butt pornstars without Remy LaCroix. As you can see from her thick arms, legs, and ass, she's built for sex, even though she's only five foot two.
Even better, Remy is down to get oiled up, and ass fucked savagely. Also, you might already know, but this is one nasty pornstar.
#1 Mia Malkova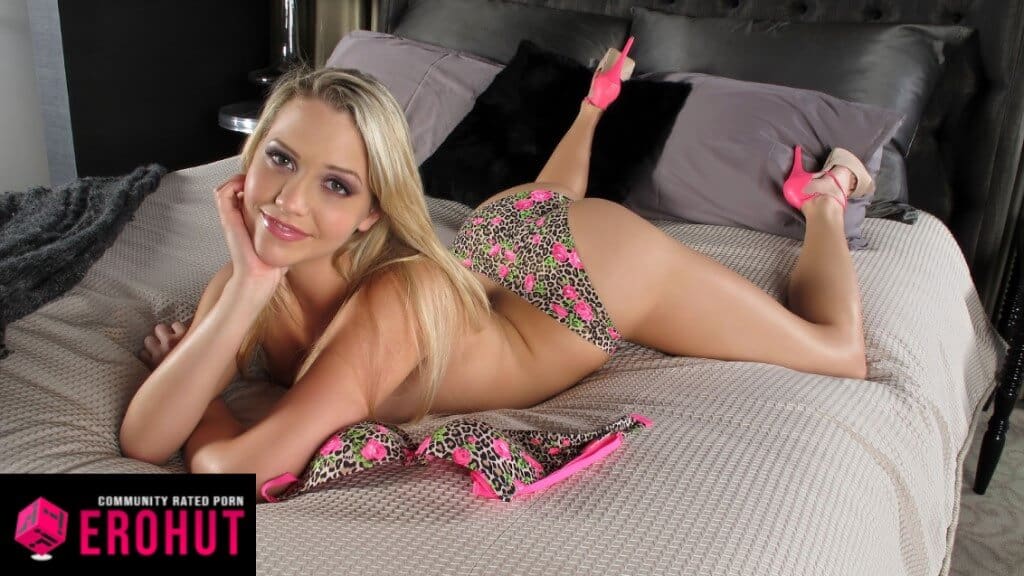 Now isn't that one of the tightest small asses on a pornstar you've ever seen? It belongs to Mia Malkova, the famous whore from the USA. This pornstar is known for her flexible body, marvelous rear end, and hot yoga scenes.
Anyone who likes to see a cute tiny ass in leggings will love this wild beast. Don't miss out; find her on Brazzers.com.
Namaste, fans of ass porn; we hope this list serves you well and gets your rocks off.