Let's face it; guys want to stick their dicks into anything tight, wet, and warm. But there's something special about ramming your cock down a hot girl's face. Especially as you watch her eyes pop and makeup run. If you're on the same page as us, then you'll love our list of the best deepthroat pornstars presented below.
The competition is fierce with younger and younger sluts having impeccable oral skills and no gag reflex. Thus, this list might not be to everyone's liking. Nonetheless, it's packed with performers that can show anybody how to deepthroat. Send it to your grandmother or grandfather and see how the new generation of women in coping with the blowjobs. Does anyone wonder at what age did deepthroat become a thing?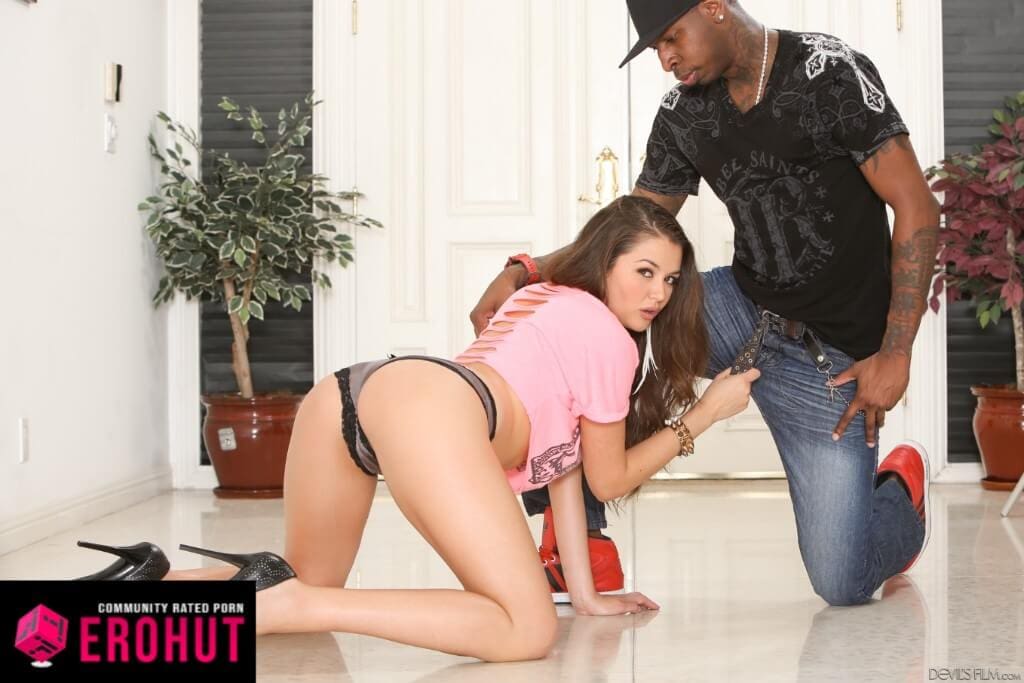 Not many people know this, but Brittany Joy, better known as Allie Haze, is extremely competitive. Anyway, while most people choose a sport, she opted for brutal deepthroating. As a result, had put on a fantastic performance for the Throated Challenge.
As a lover of rough sex, Allie Haze has many scenes Brazzers.com. She has that filthy whore look going for her, perfect for some face fucking.