Whether you've just come down with black fever or have always been in love with Nubian babes, this list will make you drool. In this top 10 of black and ebony pornstars, we'll acquaint you with beauties no man should go without.
I genuinely mean it, from ass to brown booties and chocolate skin. Prepare to cum buckets as we go from hot to hottest. Thanks to a few more suggestions, the list grows by two more. But enough chit-chat; it's about time we masturbate to a jar of brown chocolate.
[References: Top 20: The Hottest Ebony, Black Pornstars]
#22 Ebony Mystique
We'll agree to disagree here since a look at Ebony Mystique may divide our visitor's opinions. The freak of nature with 42 (this wasn't a typo) bra and ghetto tattoos is a solid A performer. Okay, the enhanced tits to make me puke a bit when the angle is wrong (the look is just horrible), but you can fuck Mystique in doggystyle, ass too. Oh, and she'll do you and your friend, regardless of skin color.
Over the years, the boob implants improved, and maybe a correction was done, which helped a little bit. It also explains why a studio with letters that imitate "sleeping sounds" continues to film. You get a dozen videos per year from this hoe alone and on a single site too.
#21 Jai James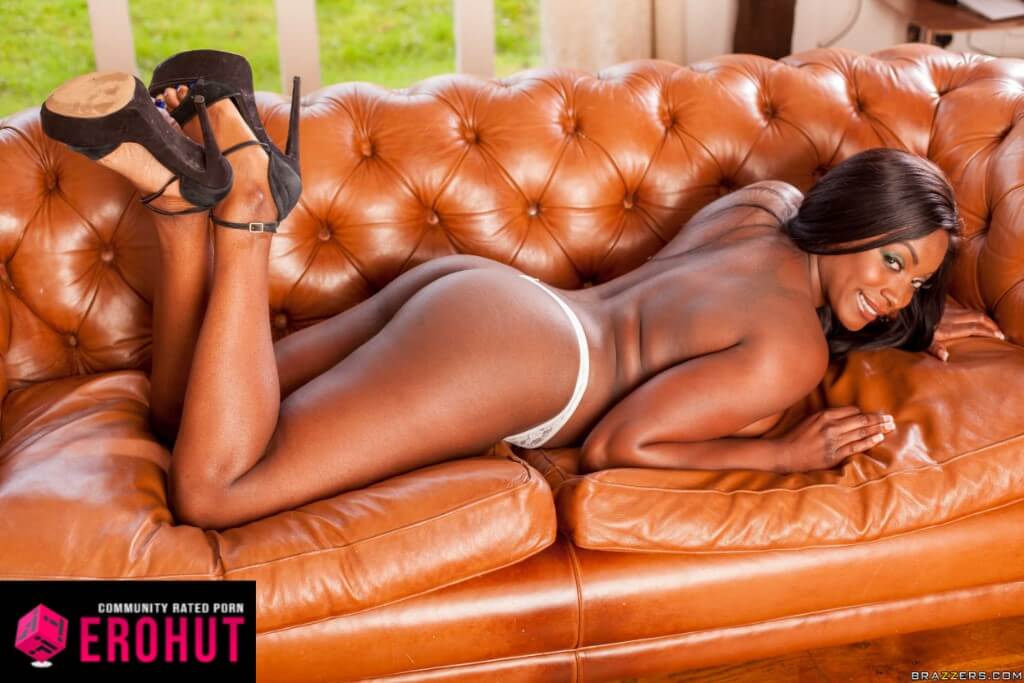 Jai James is a curvy black pornstar from England. One that's obsessed with big white cocks and truly loves licking pussy. It's not like being bisexual is a rarity in the adult business.
She epitomizes everything a hot ebony pornstar should be. Jai has a pretty face, a big jiggly ass, and is relentless when horny. See for yourself on Brazzers.com, the site that hosts best of her scenes.
#20 Mya Mays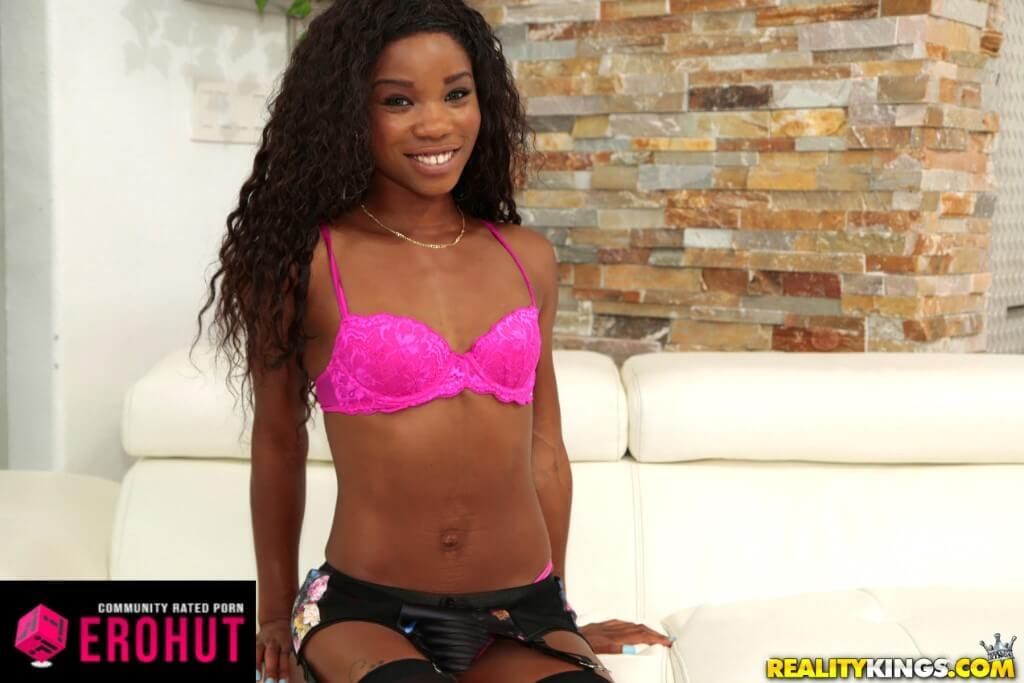 30-year-old Mya Mays is a cute black pornstar from the United States. Her achievements include riding dicks with panties on, shower sex scenes, and even lesbian threesomes. Best of all, it's a recent newcomer to the adult business, and that means a lot.
First, you get that burning desire to conquer the industry. The second and final benefit is, of course, video quality. All her scenes are in stunning HD or higher resolution, making that black booty stand out much more.
#19 Jasmine Webb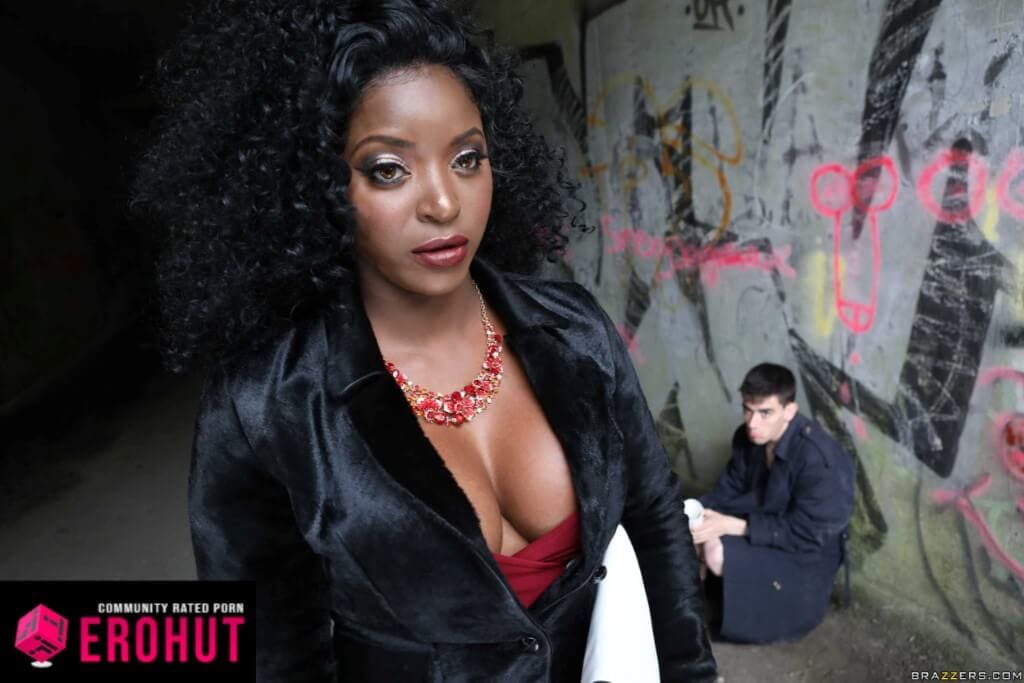 British-born black pornstar Jasmine Web, Mistress Webb, and Jasmine Spits, is a top-notch ebony MILF. Despite her age, she's fit, very beautiful, and has big juicy boobs.
What else do you need from ebony pornstar? It's not like the inside matters. Anyhow, you can see her in mind-blowing interracial and cougar scenes everywhere. Although if we had to pick one where she really fucks her brains out, that would be Brazzers.com.
#18 Aaliyah Hadid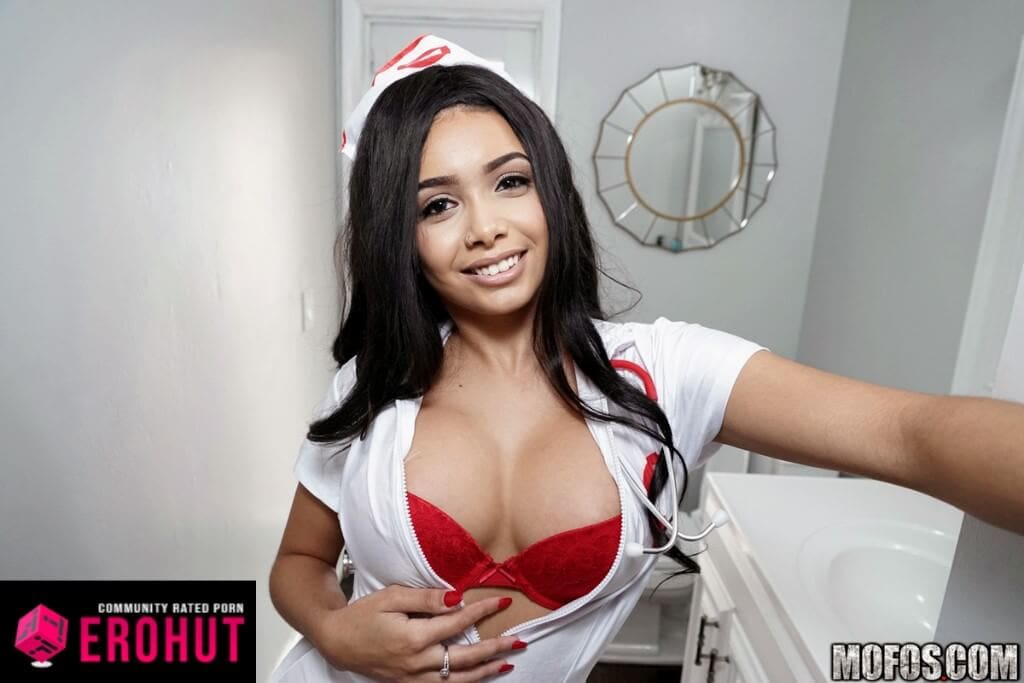 By now, you must have seen Aaliyah Hadid. Maybe at least heard of her stupid name? If not, prepare yourself for a young black pornstar! A hottie with luscious tits and too many kinks to name. Her forte is deepthroating blowjobs and rough sex.
Aaliyah might not have the biggest curves, but she's fierce in bed. So feast your eyes on this black beauty on the PornHub and RealityKings.com.
On the other hand, fuck your eyes, and feast with your dick.
#17 Layton Benton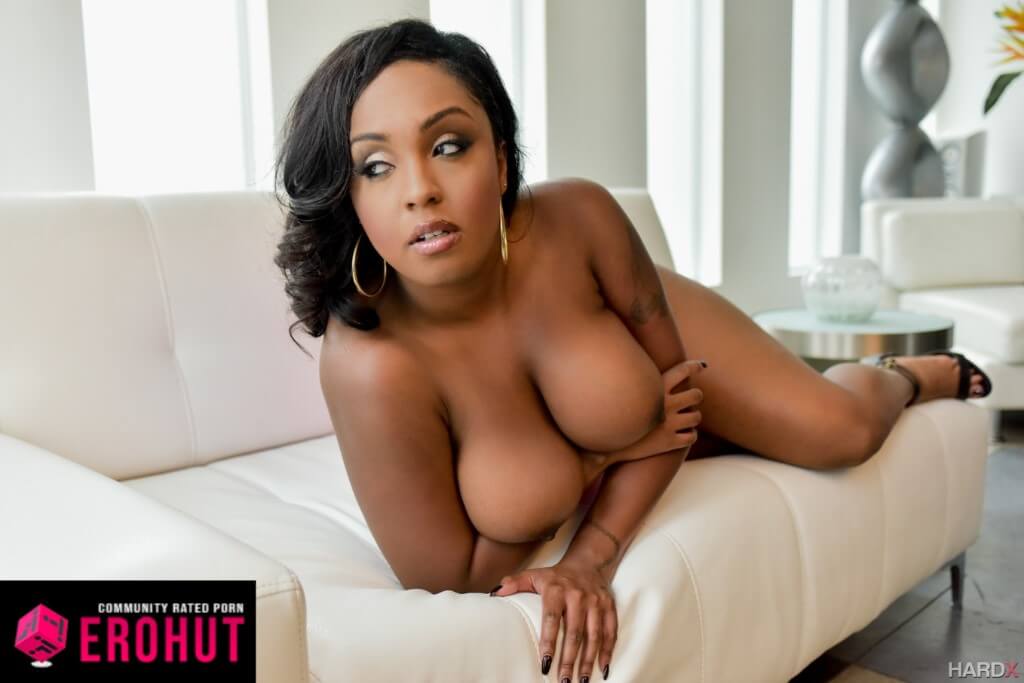 Almost every hoe is as skinny as a sharpened pencil but look no further than Layton Benton for the juiciest and plumpest black hoes. Occupying both hands with multiple male organs, she can handle them all like a true professional.
Will lick them as clean as a hungry dog licks his plate, no matter what's inside that thing. Chances are, it's your cum. Hoola hoop earrings, short black hair, and some cheap eye-shadows for makeup. Not bad for a BBW pornstar.
#16 Misty Stone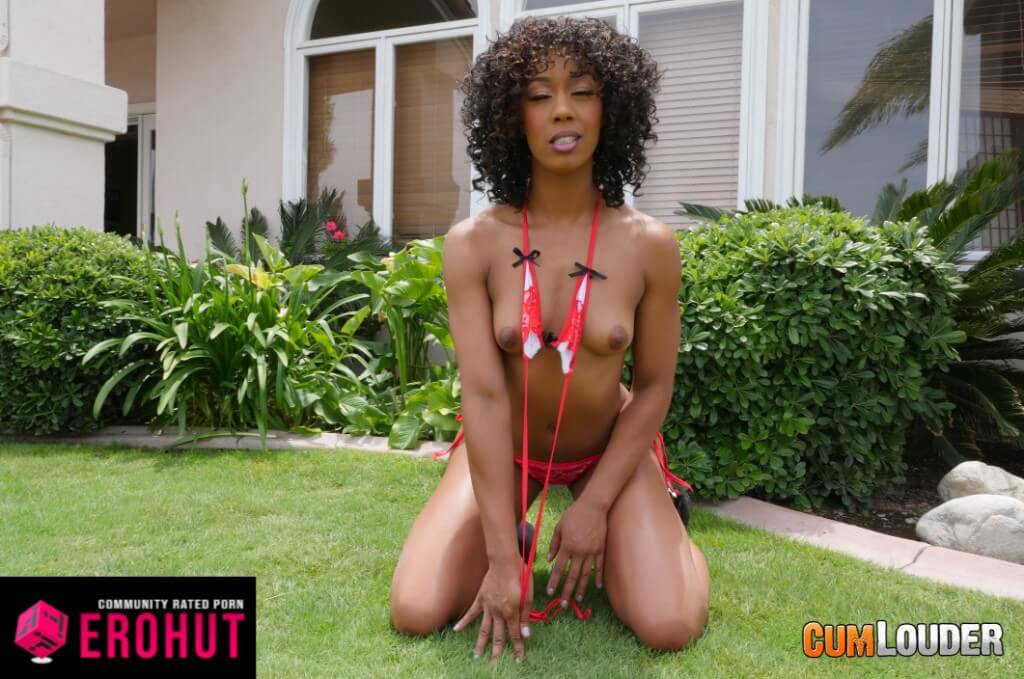 Imagine licking the tastiest lollipop because that's as close as you can get to the taste of Misty Stone's pussy. Prime watermelon flavor mixed with the delightful smell of just pulled out-of-the-ocean fish. Even Keiran Lee can't get enough of her, and this guy has tasted every pussy on the market.
Afro hairstyle won't win over everyone, but we have no set preference. I mean, ebony pornstars that look authentic should be at the top, right? On the other hand, who wants a fake hoe?
#15 Sarah Banks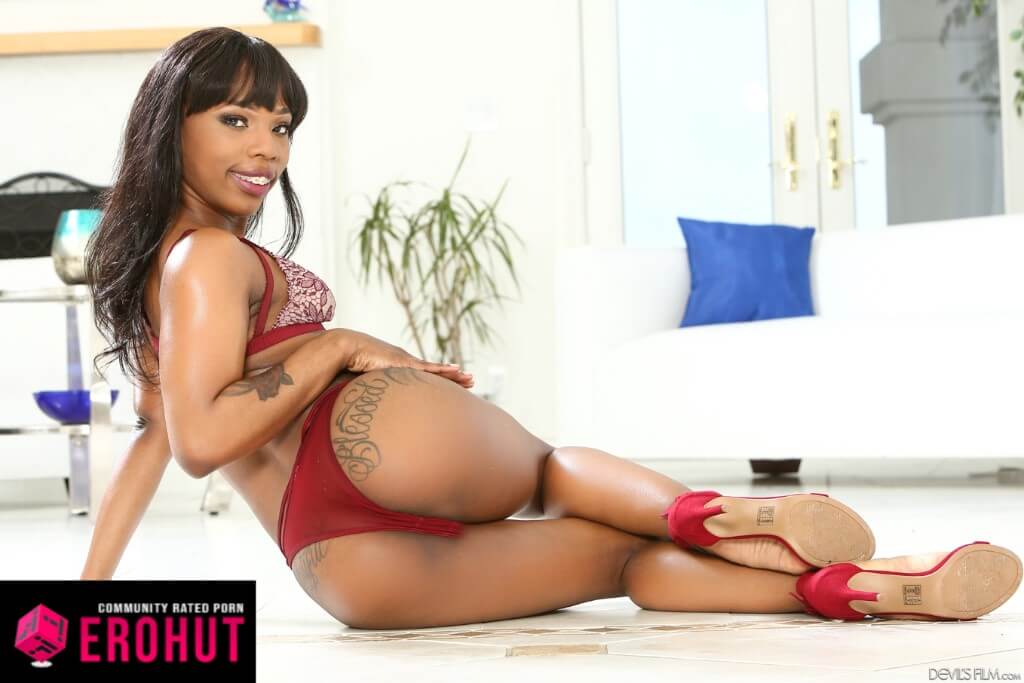 At four foot twelve, Sarah Banks is a petite ebony goddess. She has a tight round butt that makes cocks bulge and tiny black tits perfect for licking. Like most black babes we mentioned, she's no stranger to rough and anal sex, especially interracial.
Anyone enchanted with this ebony must check her out. Juicy thighs, deep pussy, and a few tattoos for random character traits.
#14 Nicole Kitt
With a few exceptions that you may find below, I might as well ask you to name your favorite pornstar and I'll tell you why Nicole Kitt is better. It took me a year or two to discover this talented "actresses", but everything turned out better than expected. In one of the most hilarious (and earlier) episodes, Nicole nearly fucked a guy who likes like Steve Harvey; talk about extreme fantasies!
As time went on, Nicole improved and now can take any offer, be it an interracial threesome with big studs, or random lesbian encounters. Her voice is as sweet and calming as buttered up (and half baked) potatoes.
#13 Kira Noir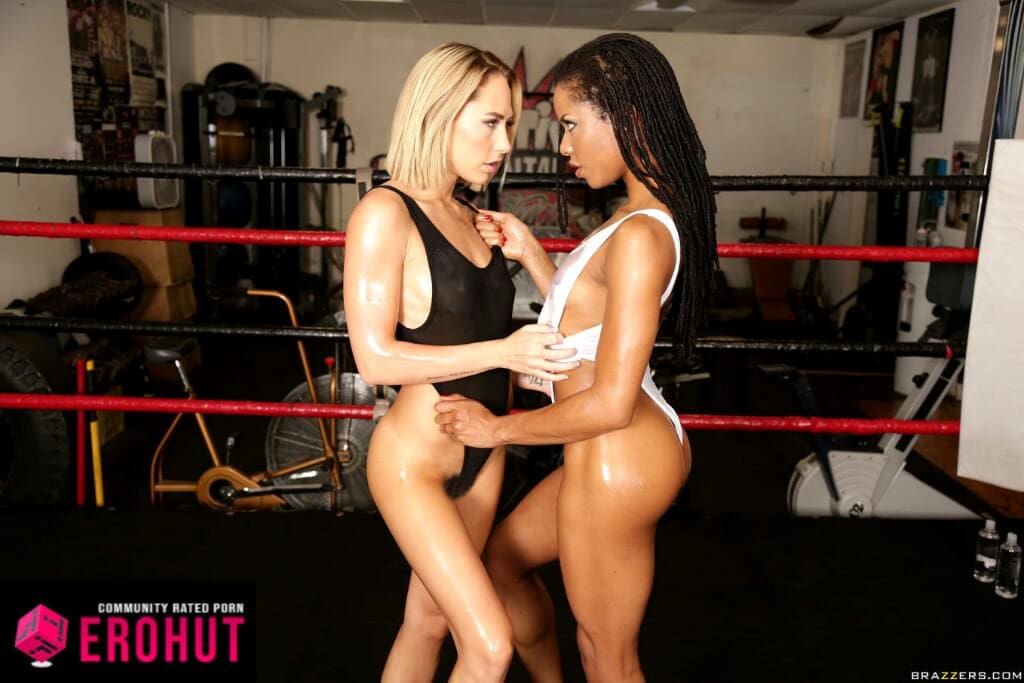 Yes, please! Give me more of this ebony slut that can grind dick for ages. Just be careful about pulling on her hair; dreadlocks aren't sexy nor hygienic. Those are tiny sacrifices compared to the joy of fucking Kira. No, she's not from a Japanese anime called Death Note.
Seriously, why are you even reading? Hop to Brazzers.com and grab the trailer or full video of this video, among hundreds of others.
#12 Jada Fire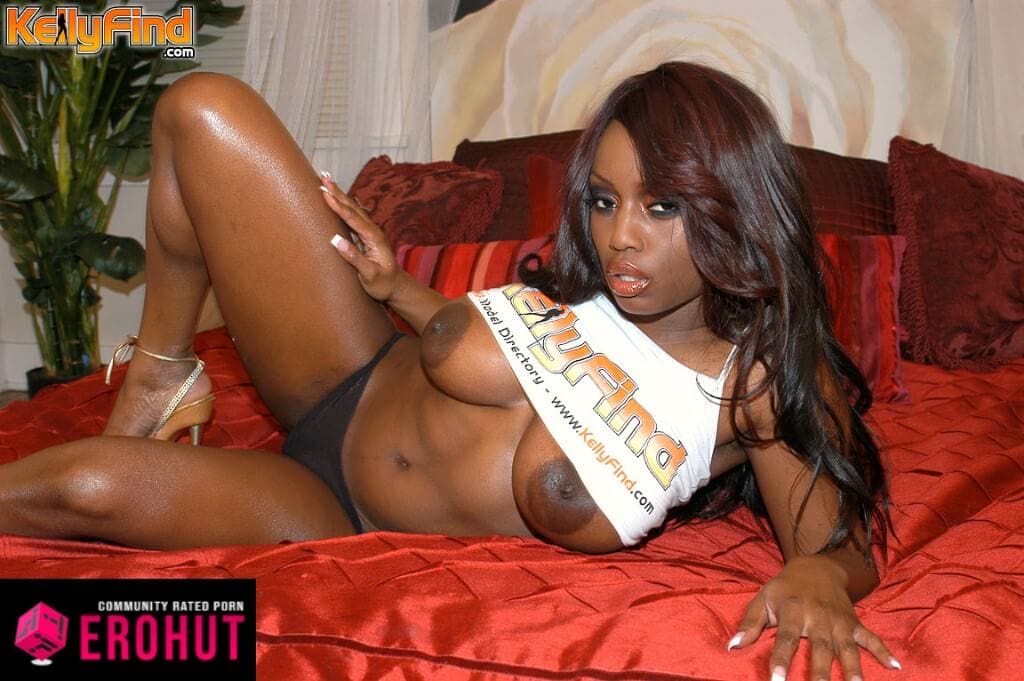 Does the size matter for things like female breasts and their areolas? Let's ask Jada Fire, the large areola pornstar with inside nipples. Strange combination for sure, but it's charming and gives you a much larger area to suck on.
Healthy long hair and always red lips; maybe she could feed you too after a nice fuck session. At least there's enough liquid for a cup or two of freshly squeezed milk. I am still confused if people are aroused or not.
#11 Aryana Adin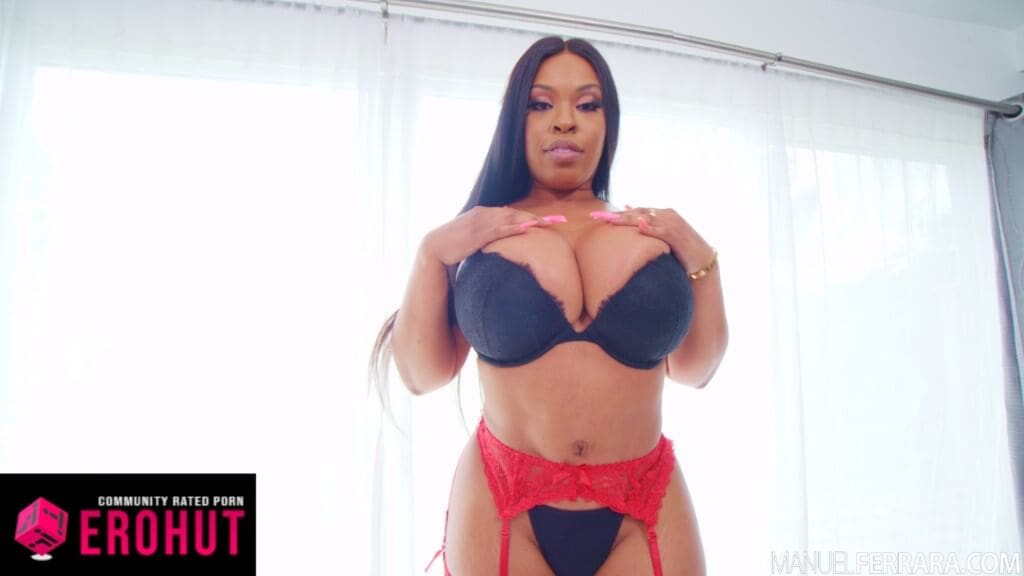 As light as my briefs, Aryana Adin has buttery skin and ebony looks that you can't forget. Butt as large as virgin's balls, curly hair, and okay-looking tits. There's no point in looking at Aryana's face (which is good) when all that matters is a gigantic ass. It takes half of this photo if we exaggerate a bit.
Like the clean look, she'll come out of a box as clean as a whistle. Who wouldn't love to fuck her in a shower, car, or public?
#10 Moriah Mills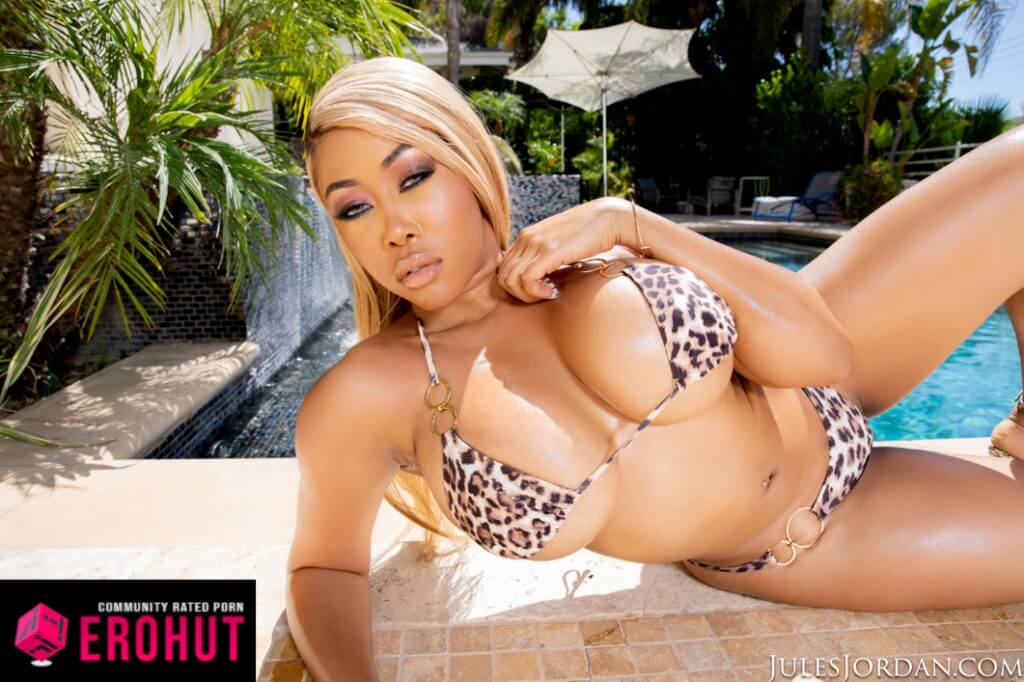 We've saved the best for last! That's because American ebony Moriah Mills has the big booty and huge tits. That's what we all think when you ask men to imagine a perfect black pornstar. She can twerk, she can jerk, can deepthroat, fuck like an animal, and tease.
You must have already heard her name at least once. See her big black butt in all its glory on Brazzers.com.
#9 Skin Diamond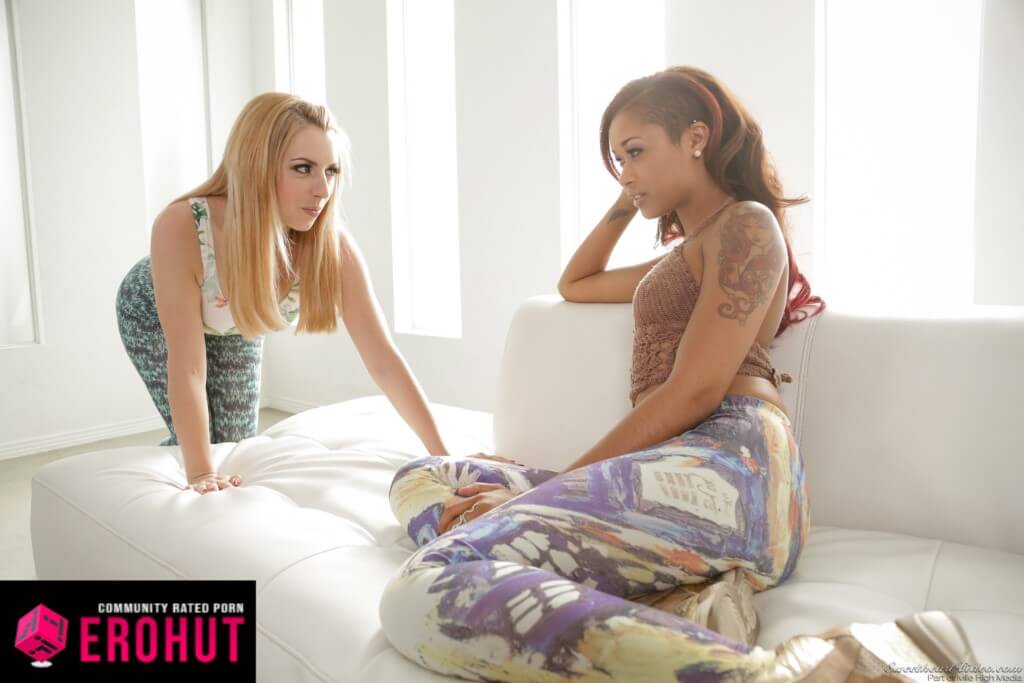 Skinny to the bone and hardcore as much as she's fun. Skin Diamond has sweet chocolate skin that you could lick clean. Hopefully, her pussy produces delicious cacao too. As for talents, she's a well-known performer featured extensively on PornHub, Brazzers, and many other sites.
I wouldn't exaggerate if I said that most ebonies look up to Skin Diamond and try to mimic her character to achieve success. That bush needs to go, by the way.
#8 Osa Lovely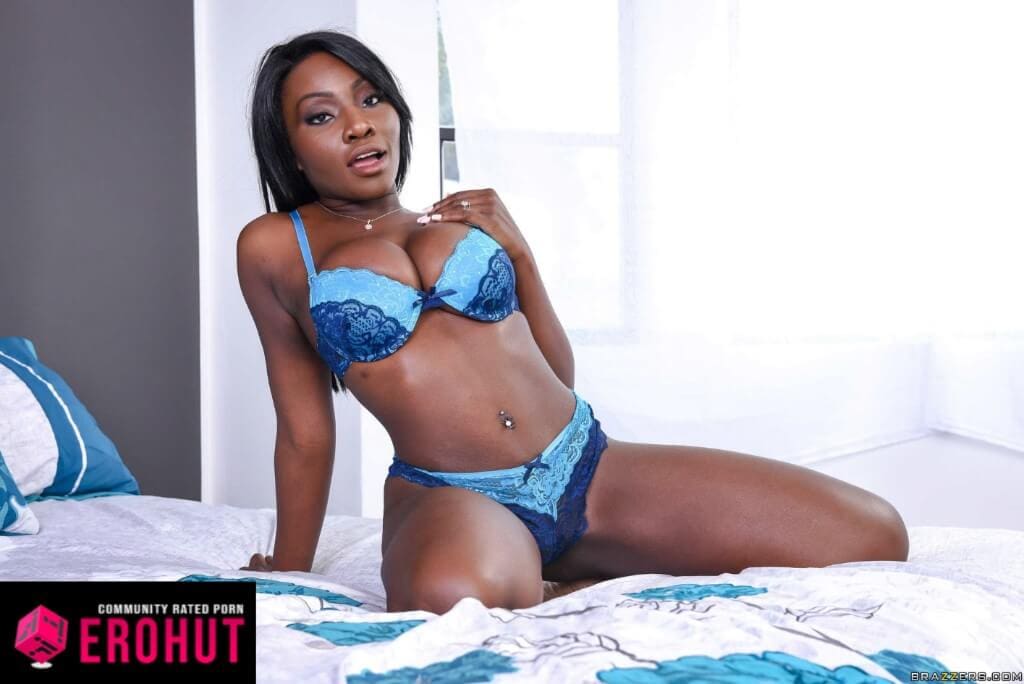 Osa needs a thick Cuban cigar to start munching on it, but if God blessed you with something like the unit in the photo above, it's your opportunity to shine. Black straight hair mixed with cheap jewelry, long pink nails as well as black as coal skin.
Contesting colors from beautiful eyes and teeth give Osa Lovely a look that's desirable and sexy. How much better is she is than other black pornstars? Let us know! It's in the close top 5 for us.
#7 Demi Sutra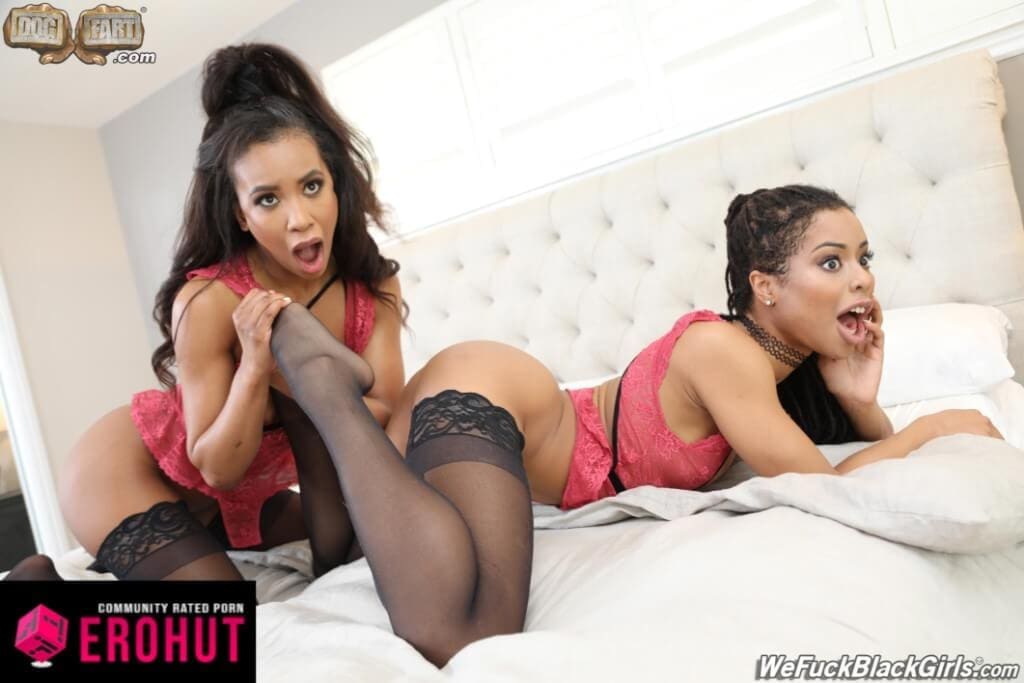 A Washington-born American pornographic actress, Demi Sutra, has totaled close to 100 million views total, and it takes almost no brain matter to figure out why. Taboos, taking time off, or limitations aren't synonymous with this ebony whore.
She goes to lick a pussy, switches to dick, and then sucks milk-white cocks pulled straight out of a butt. One only needs to visit Brazzers.com as that's where she's from. Needless to say, get some ice for your hands.
#6 Ivy Sherwood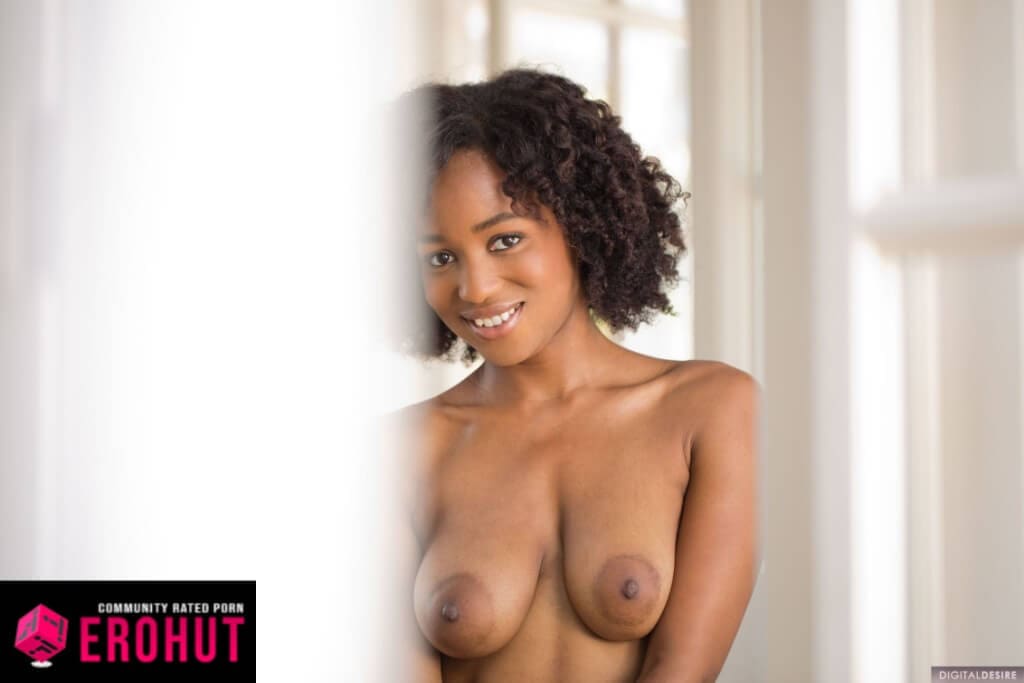 Talk about stunning and extremely sexy ebony pornstars. Ivy Sherwood is a black beauty that likes to flaunt her hot natural boobs in every scene she makes. But there's just something wrong with these static facial expressions.
Despite devouring every big dick that producers give her, she demands more. In addition to that, Ivy is also talented when it comes to pussy licking. Want proof? Brazzers.com has many of her scenes.
#5 Nicole Bexley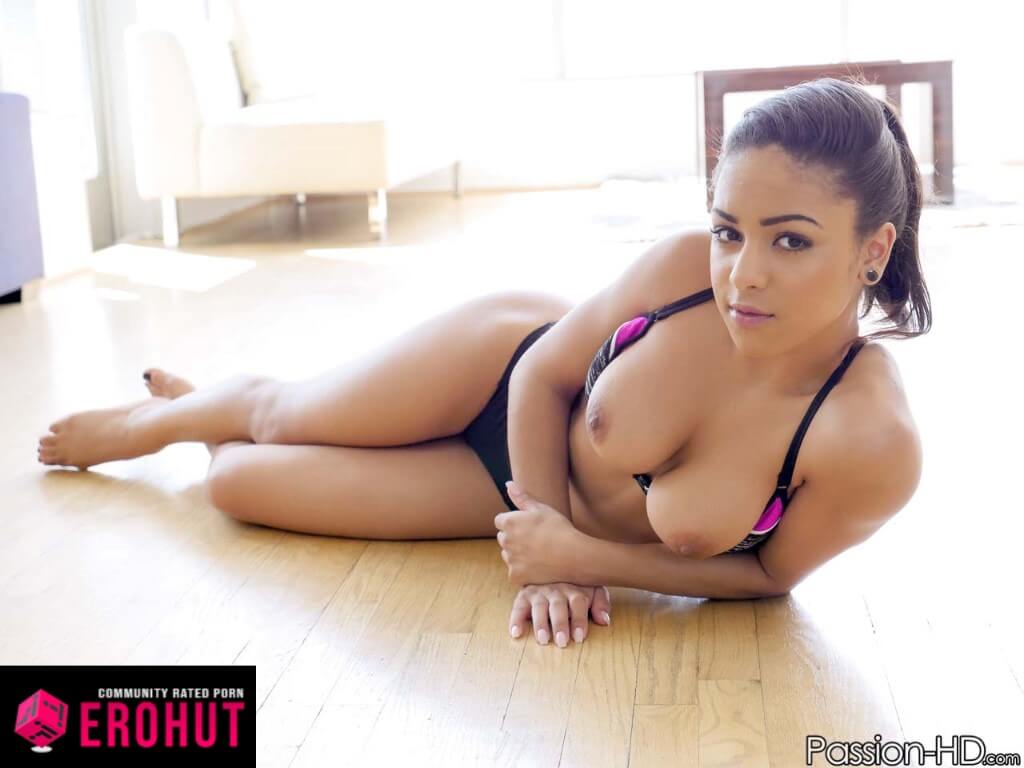 Nicole Bexley, or Eyy Nicole, is a cute, curly, and energetic ebony pornstar who is just begging for rough and kinky sex. Unsurprisingly, this busty black girl stars in many wild and taboo-breaking scenes.
There is no particular pay porn site, so head down to PornHub to see this hot honey in action.
#4 Jenna Foxx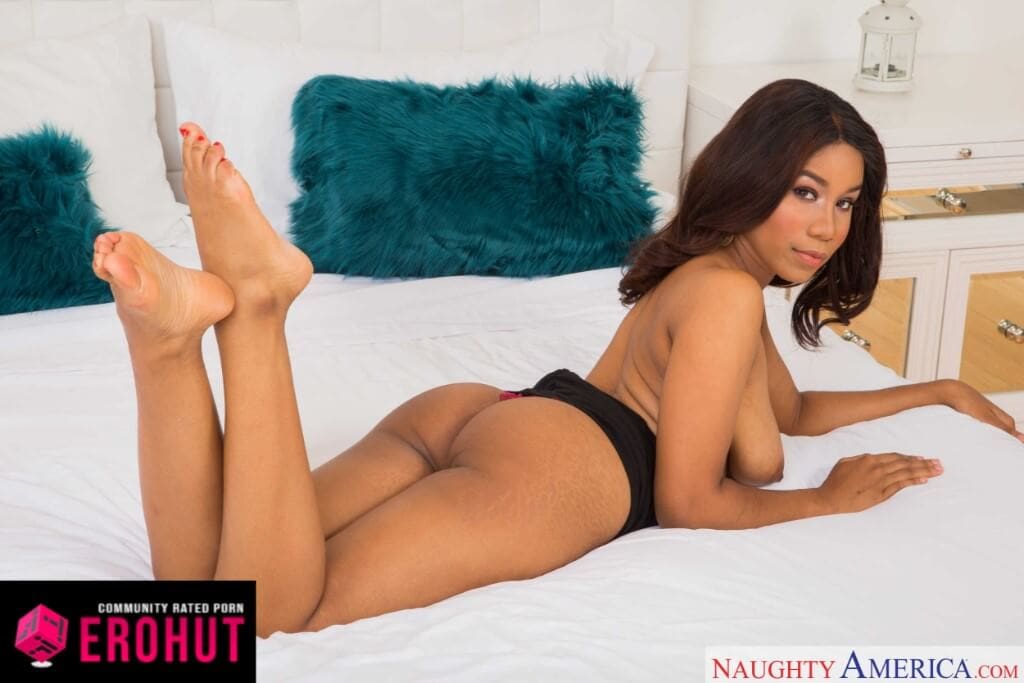 Ranking in the low 1000s, Jenna Fox is a bi-sexual ebony pornstar from Canada. As a hardcore professional and star of more than 200 videos, our brunette has a substantial number of fans. The more scenes you do, the more reach they get, and so on.
Natural breasts, a haircut that many will not adore, and a kinky attitude for sex. Jenna has fucked in public, on busses, or in other dirty places. Be sure to wash your vagina, fingers, and even a tongue after you're done with her.
#3 Cassidy Banks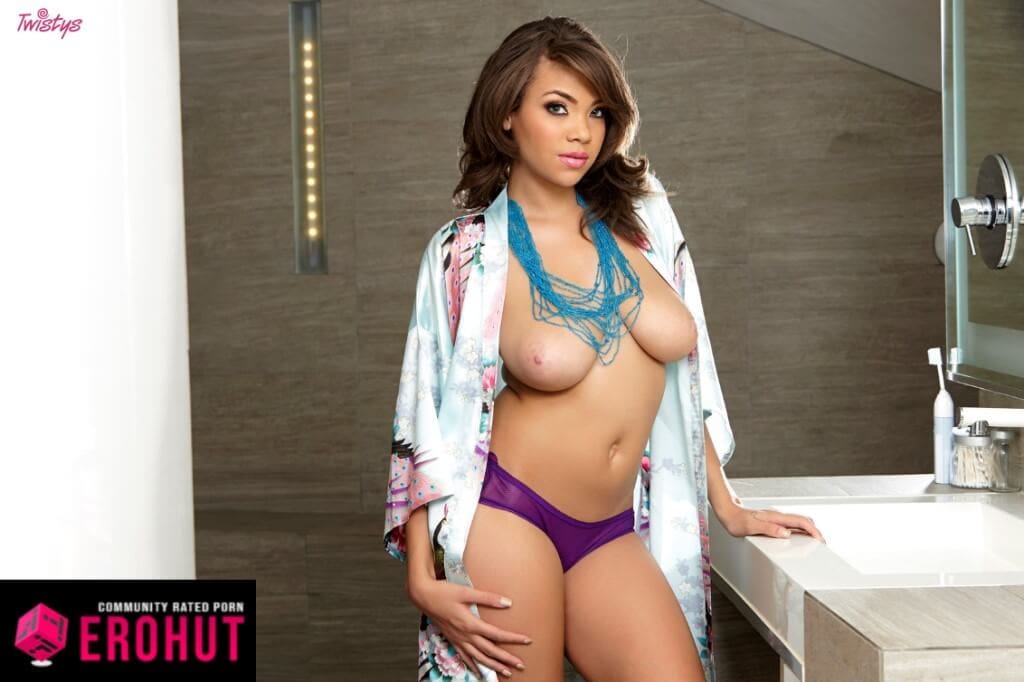 You've been missing out on boner-inducing ebony if you don't know about Cassidy Banks or Cassidy Ellis. She's young, she has large natural tits, green eyes, light skin, and stars in tons of world-class scenes.
Her butthole and a moist pussy hole will make you cream and scream joyfully. Did you notice how Banks perfectly matched white shoes with earrings? Even in porn, she looks epic.
#2 Anya Ivy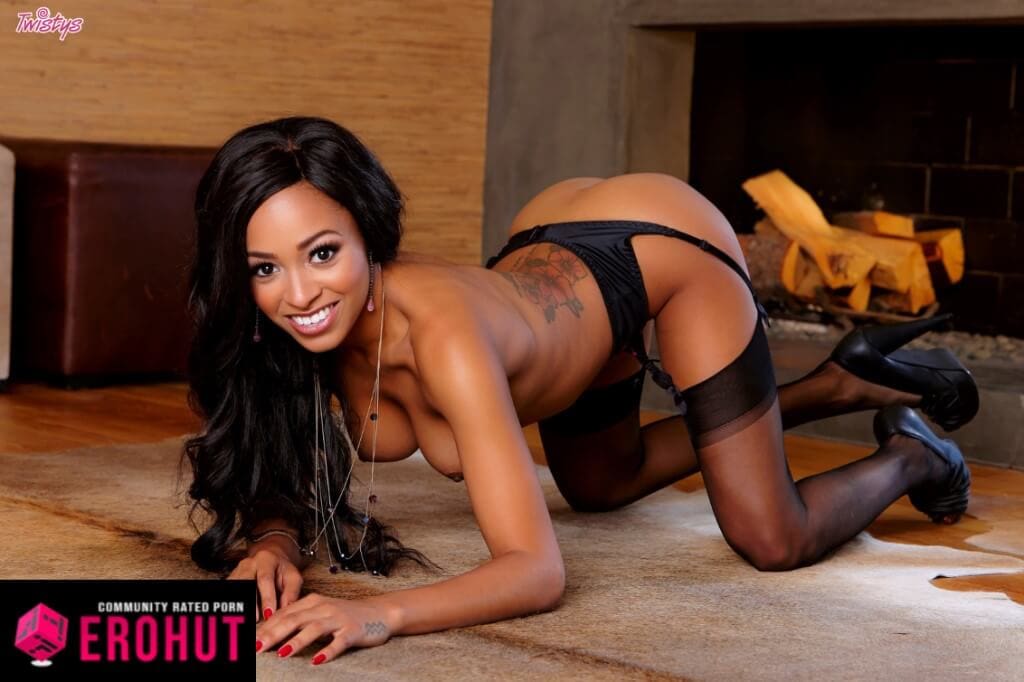 The best thing about hot ebony pornstars is how much they love to fuck! Anya Ivy or Sexxxy Ivy is a prime example, it could be on inside a few encyclopedia pages too.
This delicious, dirty black slut rides dick like a rabid whore, shakes her big boobs or lives for BBC scenes. Anya has dozens of scenes on Brazzers.com. Last night as I was banging my girlfriend, Anya was on my mind, making me jizz that much harder.
#1 Brittney White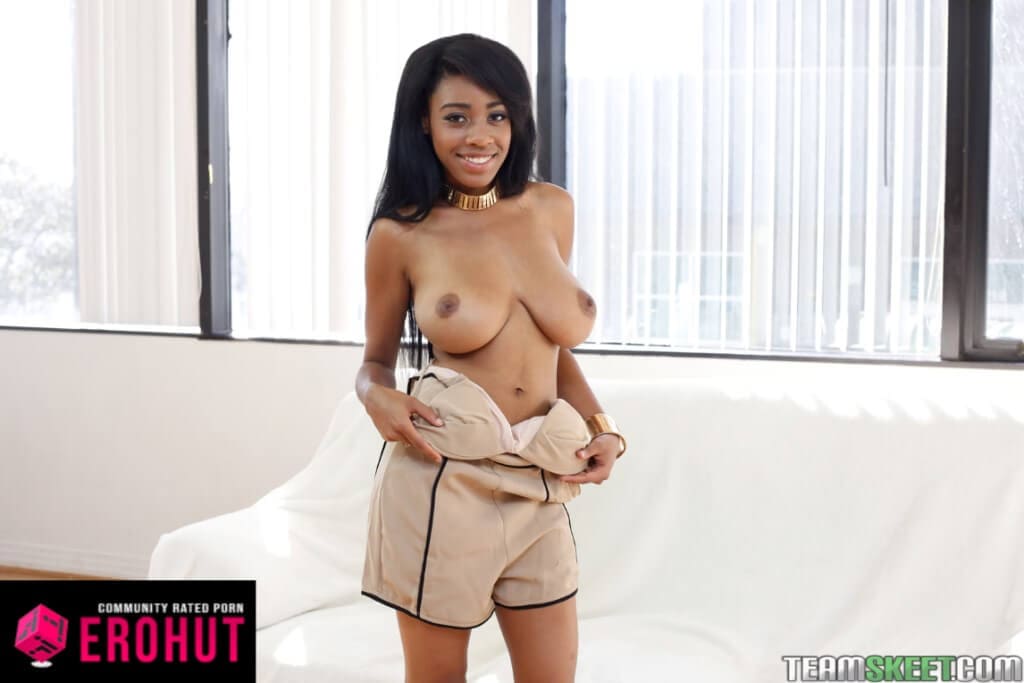 Black hottie, Britney White is a young and pretty ebony pornstar with the best boobs in the business. Despite being all-natural, a chocolate-skin slut has massive tits and a tight young ass. It's no wonder, then, that her co-stars fuck her so savagely.
Just like with other pornstars, her scenes are available on Brazzers.com. Looks best with far fewer clothes; thankfully, plenty of such videos exist.