Cheese, wine, and liberty: the French have brought us many wonderful things over the years. However, the only thing we're interested in is hot pornstars from France. We fantasize about hotties that people can masturbate to. Thanks to dozens of videos on various free porn sites, the decision was made.
In the end, we came up with a list of the top 10 sexiest French pornstars, not some obscure performers from decades ago. All of these are currently active and will have no trouble swallowing gallons of semen. You know the old saying, French people are great at cooking and their women, but the technology should be left for Germans or Japanese.
#21 Sophia Laure
No, we didn't accidentally leave out the "n" and Sophia's last name is Laure, or at least was because things have changed. Having shot a stunning video with the MindGeek network (those are the people who run Mofos, DigitalPlayground, etc.), too many likes might have adjusted something inside Sophia's brain. Maybe the validation was too much, and she felt as if life has a value greater than anything XXX scenery can offer.
We have no clue although if you get a chance, get that #1 trial on the site that starts with "Bra" and you'll see the wonders of a starting French pornstar.
#20 Luna Rival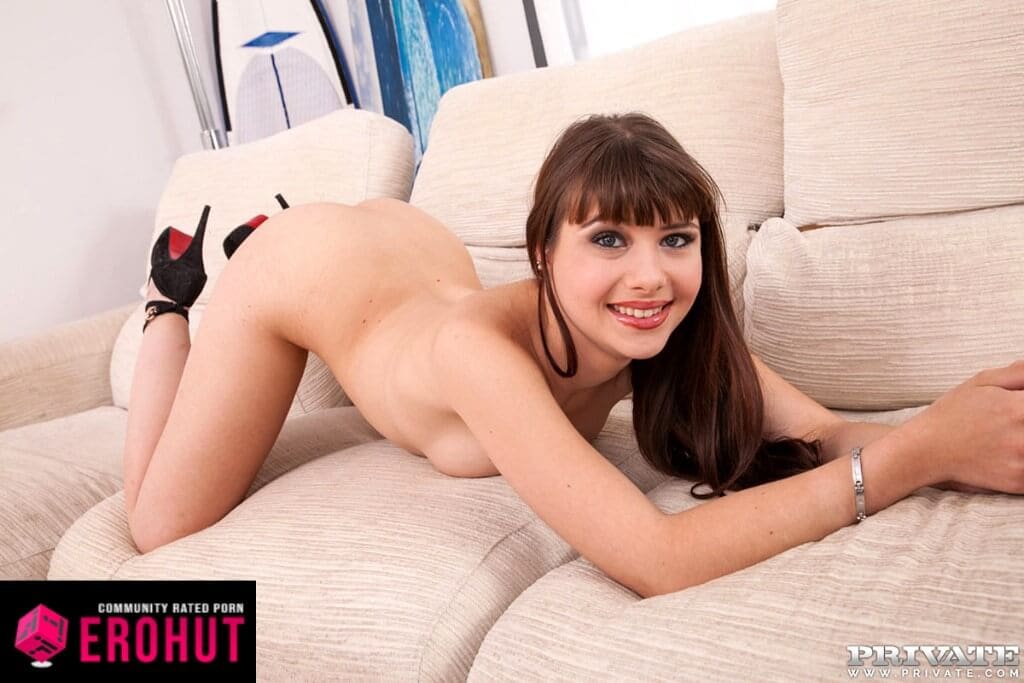 If you have any clue about porn, you know by now that the cutest chicks are always the kinkiest ones and Luna Rival is a great example. A dainty young hottie with the girl next door looks. The photo above gives a great glimpse of her skills.
This French pornstar went off the deep end into anal, double penetration and interracial gang bangs after just a few years in porn. We can't wait to see her next scene. Until then, there's plenty to watch on LegalPorno.com.
#19 Ava Courcelles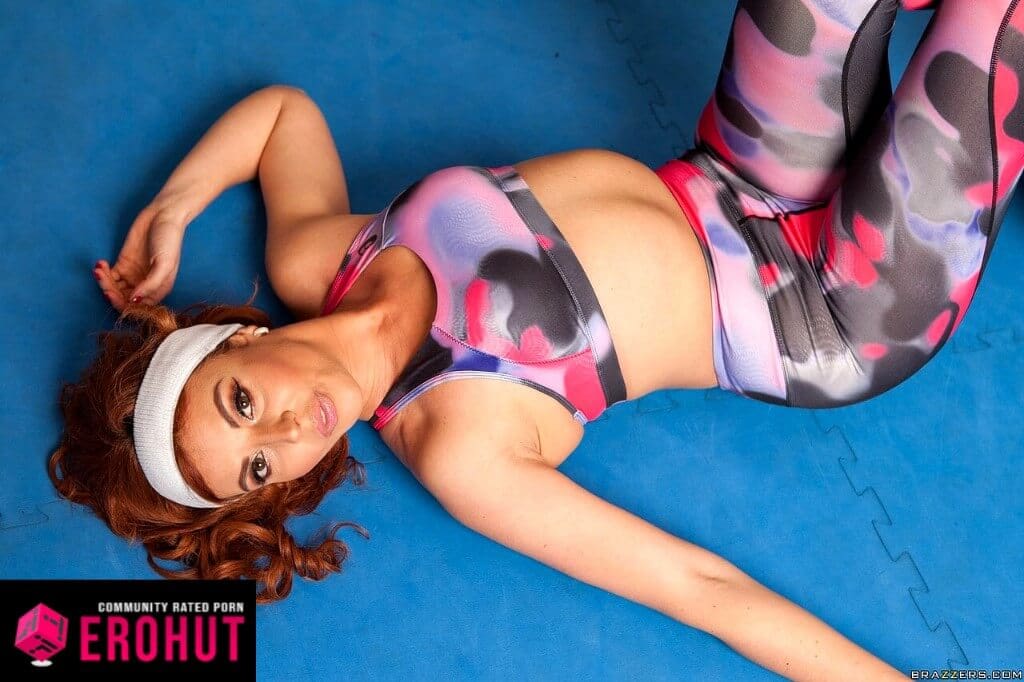 Ignoring a few weird episodes in life where Ava Courcelles trimmed her hair and turned into an ugly duckling, this one is worth checking. Did some interracial and random scenes with smaller studios, but the best episodes are on Brazzers.com.
Now MILF and actively starring still, Ava is a Paris-born French pornstar with elegant curves and a classy sense of fashion. Did a few threesomes and is open for anal, but not much of a lesbian lover.
#18 Lou Charmelle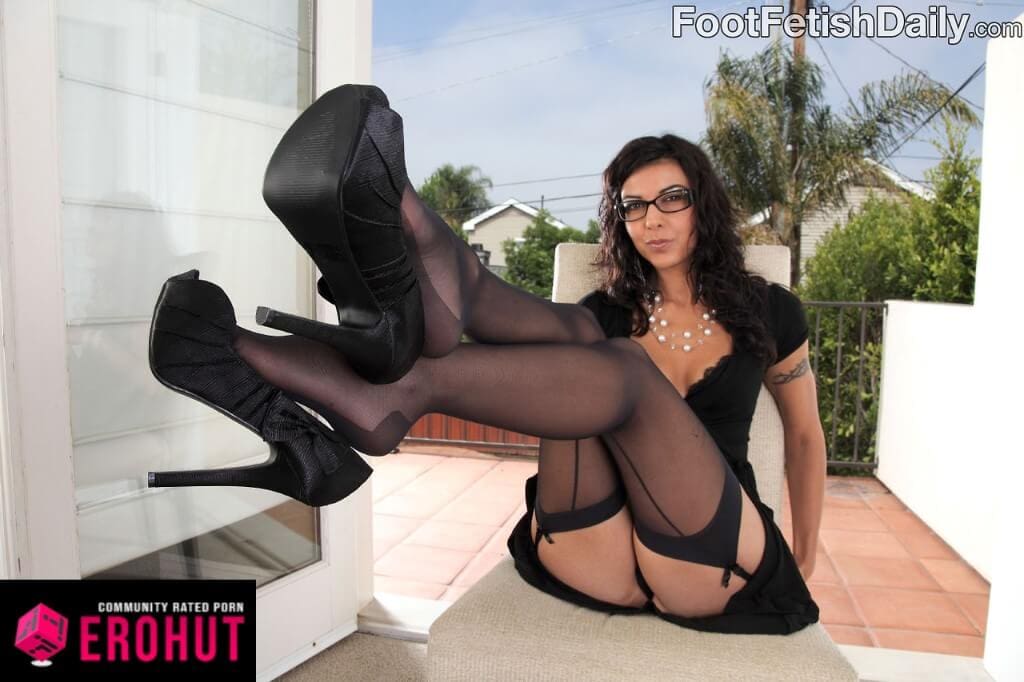 We don't know whether it's her beautiful face, wavy hair or small tits and tight ass that won us over. Despite all the confusion, Lou Charmelle always pushes that extra capacity of blood down our cocks.
This skinny French pornstar takes after her colleagues and stars in some crazy threesome and DP scenes. Lou does not give a shit and goes with black and white performers alike.
This is just a little taste of all the sexy French pornstars out there. We've distilled this list to include the hottest chicks from France in porn. But we're always hungry for more! So, let us know who your go-to babes are and what you think of our list.
#17 Marie Clarence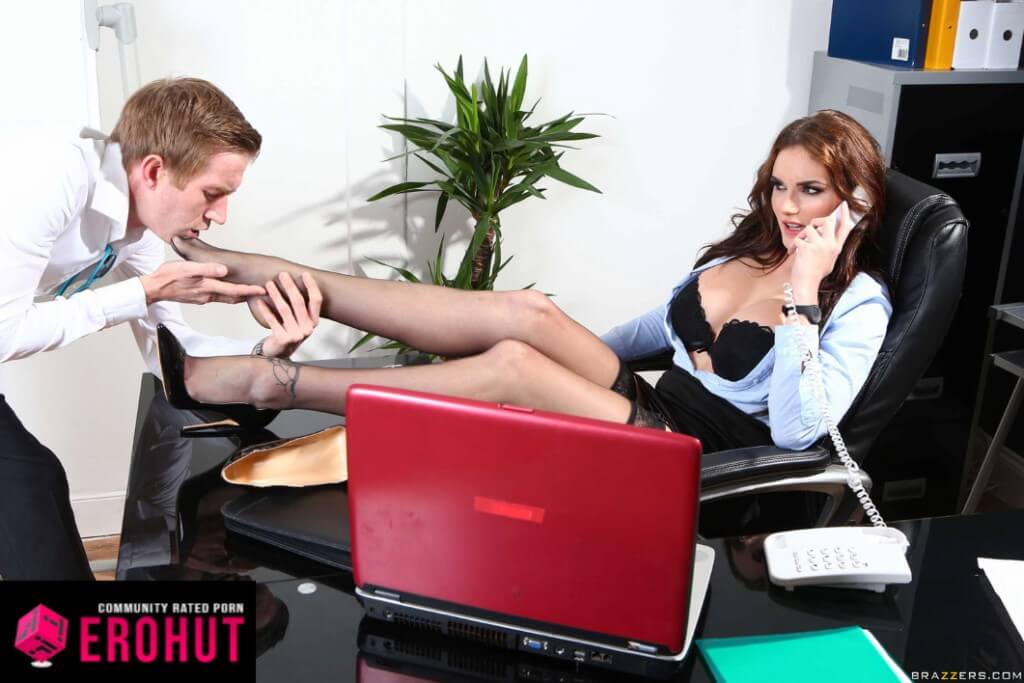 Delicious looks, steaming personality and multiple artistic tattoos. The trick of banging Marie Clarence is simple. She never wears any clothes and goes with the inked lingerie instead. At least in adult movies life. So, imagine her porn scenes and the easy entry that our brunette French pornstar provides.
Other than that, it's a busty whore with kinky thoughts and great smelling pussy. Like cheese, but without the yeasts.
#16 Sharon Lee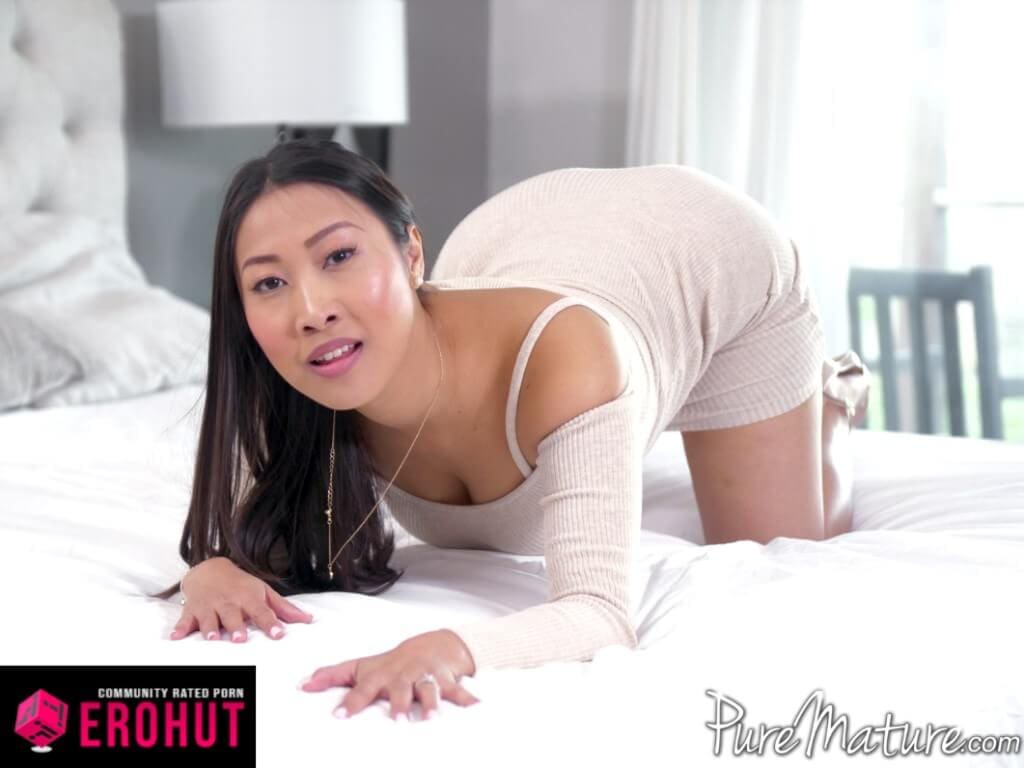 Are we going crazy? Yes, She's Asian, but Sharon Lee was born in France and has starred in countless porn scenes. More importantly, she's as hot as they get.
As a tall girl with big natural tits and a big ass, Sharon Lee is not the kind of chick you need to be gentle with. That's why she has a ton of rough scenes with fast fucking and anal. Check her out on $0 PornHub Premium if you dig French and Vietnamese pornstars.
#15 Cara Saint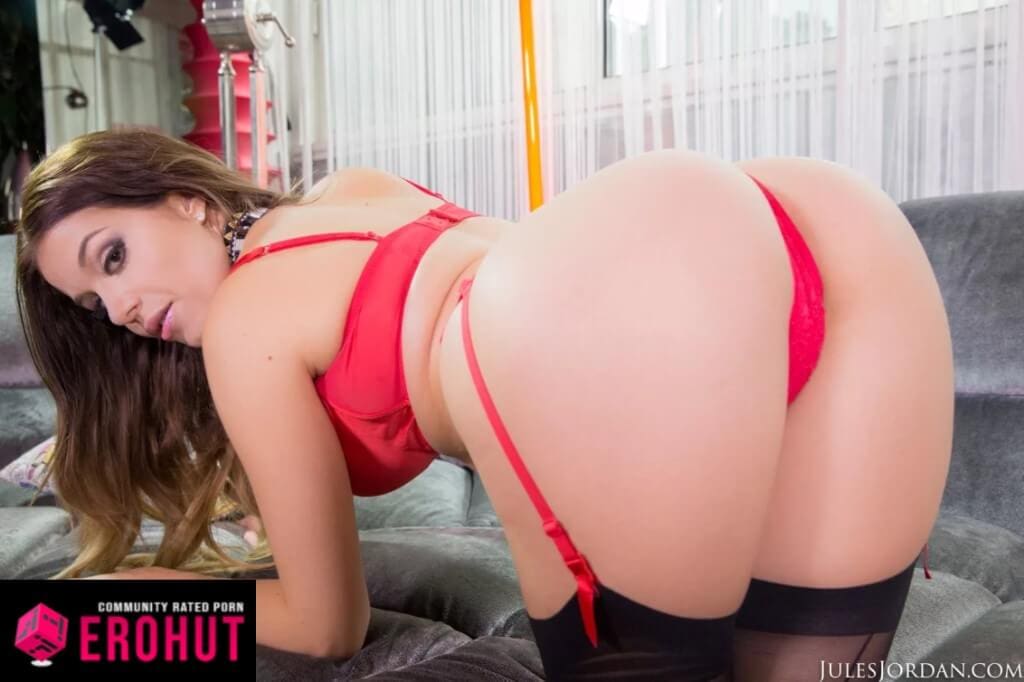 With tiny love handles, a sophisticated look, and lifted tits, Cara Saint comes with all the benefits and no stinky cons. The only cheese that's inside her would be your own doing. Just needs some hard pounding and the second she gets naked, it's a no-brainer.
Cara is a solid performer that also goes by the name of Saint Germain. Was born in the Aix-en-Provence of France, if that tells you anything.
#14 Tiffany Doll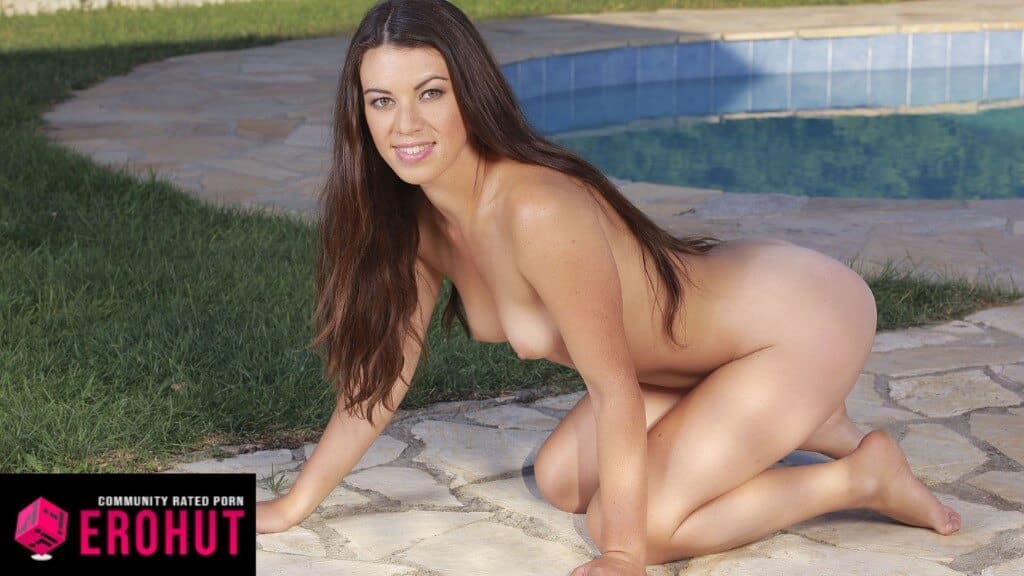 Hailing from France Normandy, Tiffany Doll, also known as Ella James, is a babe that's found her life's passion in porn. This 32-year-old brunette is petite, all-natural with small tits, and ready for anything you throw at her.
She's as eager to seduce lesbian pornstars and feast on pussy as she is for a double dicking and whatever. See what she gets up to on 21Sextury.com and live your French pornstar fantasy.
#13 Joseline Kelly
You can already tell that Joselin is a healthy vegan that promotes a healthy lifestyle and a cucumber-forward diet. Believe me, she looks ten times better on a video and you can stream few trailers from Brazzers.com to confirm that. The camera still somehow ruins the overall sexy look of Joseline.
Anyway, born and raised in France, missis Kelly migrated to the fun part of the world and got involved in adult movies.
#12 Jessie Volte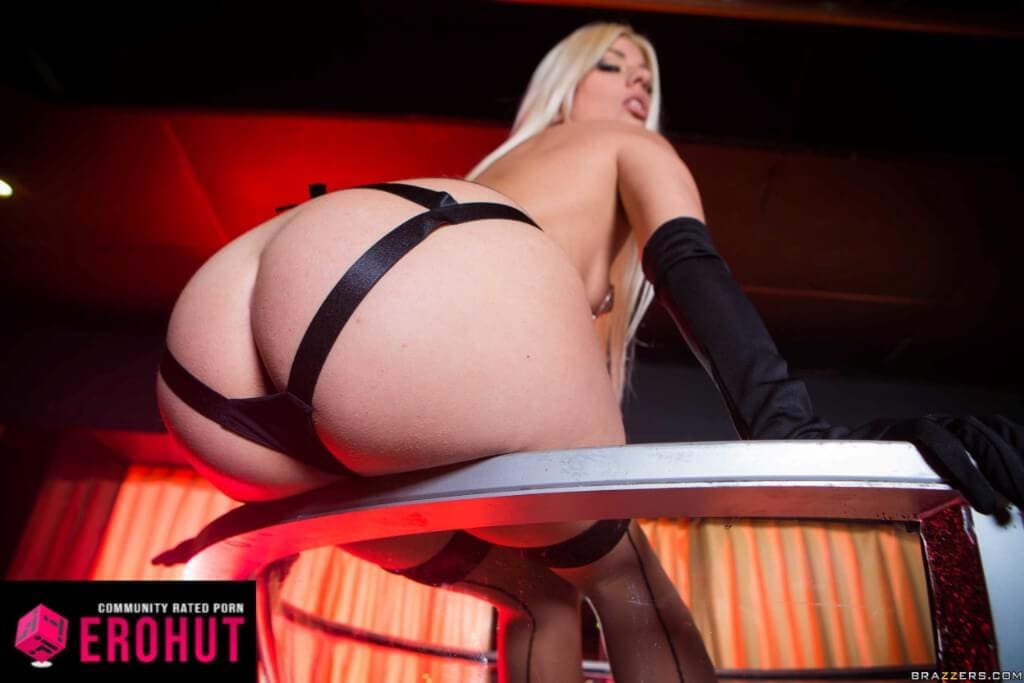 Slim, tiny, and gorgeous blonde Jessie is another French pornstar. Just a floozy that loves getting her love holes filled. Despite classy looks, she's not the one to say no to a face fucking or anal, even if it means she must go through half a dozen black guys.
On the other hand, if you're in the mood for some erotic lesbian action, Jessie also delivers. Watch this mesmerizing blonde fuck on 21Sextury.com and experience the double-edged sword of Jessie.
#11 Mina Sauvage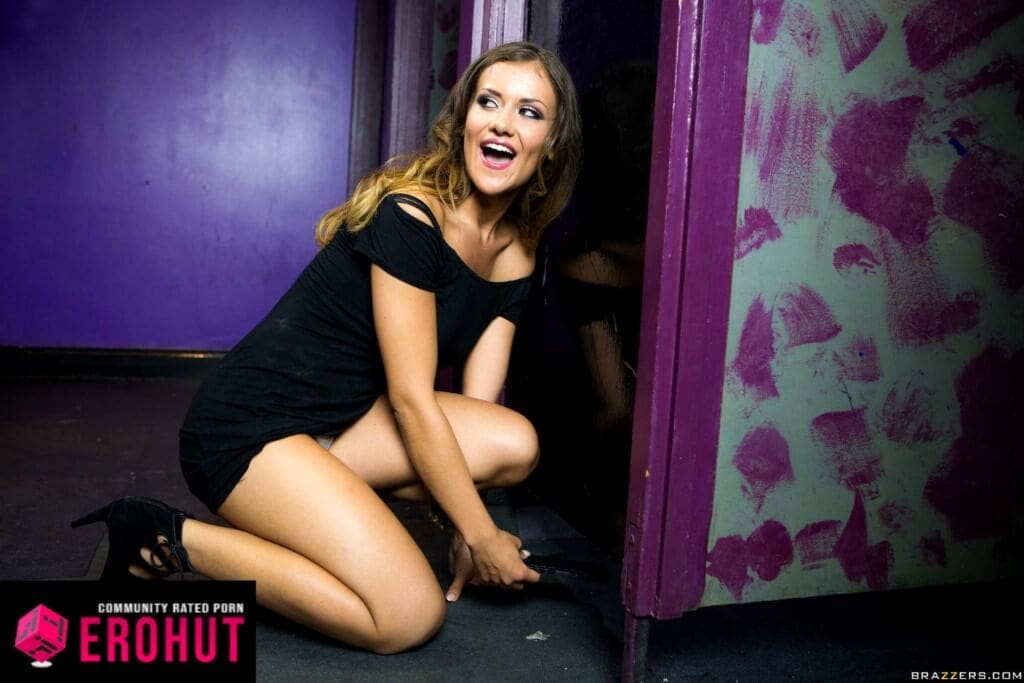 One of the Brazzers pornstars and hottest French actress by many, Mina swings in as many directions as you ask her to. Petite body type with a firm ass, greatly grown pair of natural boobs, or her beautiful face.
You don't need any wine to make her attractive. Just a pretty, casual looking slut that performs regularly on Brazzers.com. Check the shit out of her.
#10 Liza Del Sierra
Plump butt, tiny asshole made for storing your cock, delicious looks and more. This is Liza Del Sierra, a French pornstar that works with Brazzers.com and others.
Dyed hair black and then blond at some point, but we prefer brown shade as per the picture above. Pontoise is the hometown of this model and likely the only tourist attraction there. Hundreds of scenes later, she still has all the spark in the world.
#9 Alice Fabre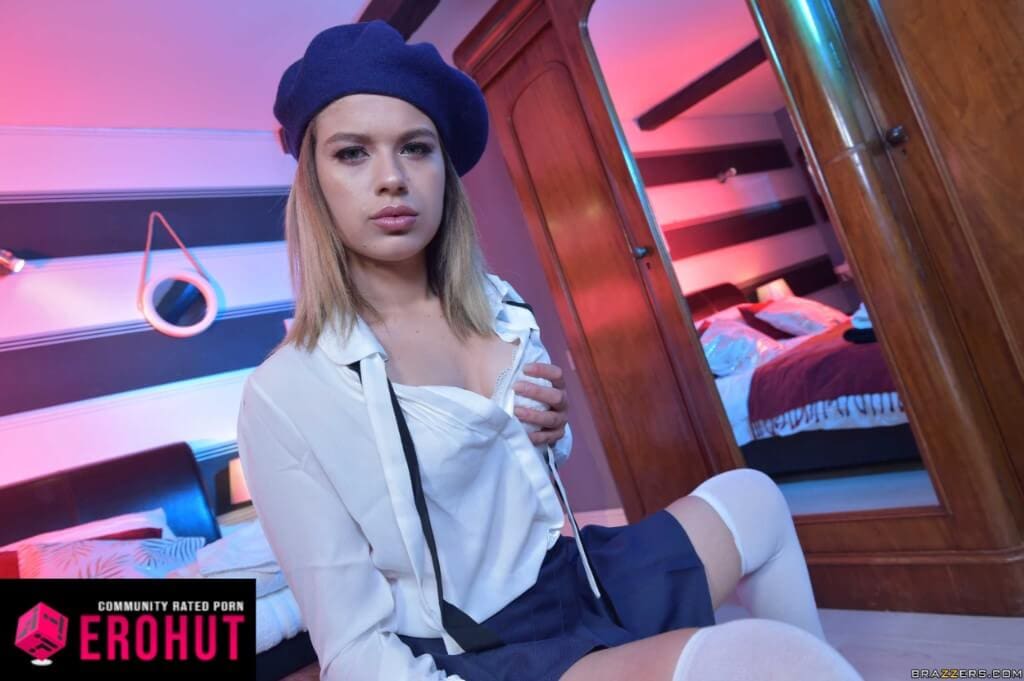 French hat is a must for anyone that is a proud Frenchman. These are our stereotypes that aren't always true. In the end, you can't have Italians without obnoxious talk and pizza nor Germans and sportscars. For a short-haired beauty such as Alice, it must be awesome to get to play the roles of a regular European slut.
The accent is another part of the experience and among French pornstars, this one truly delivers in this area.
#8 Kendra Lust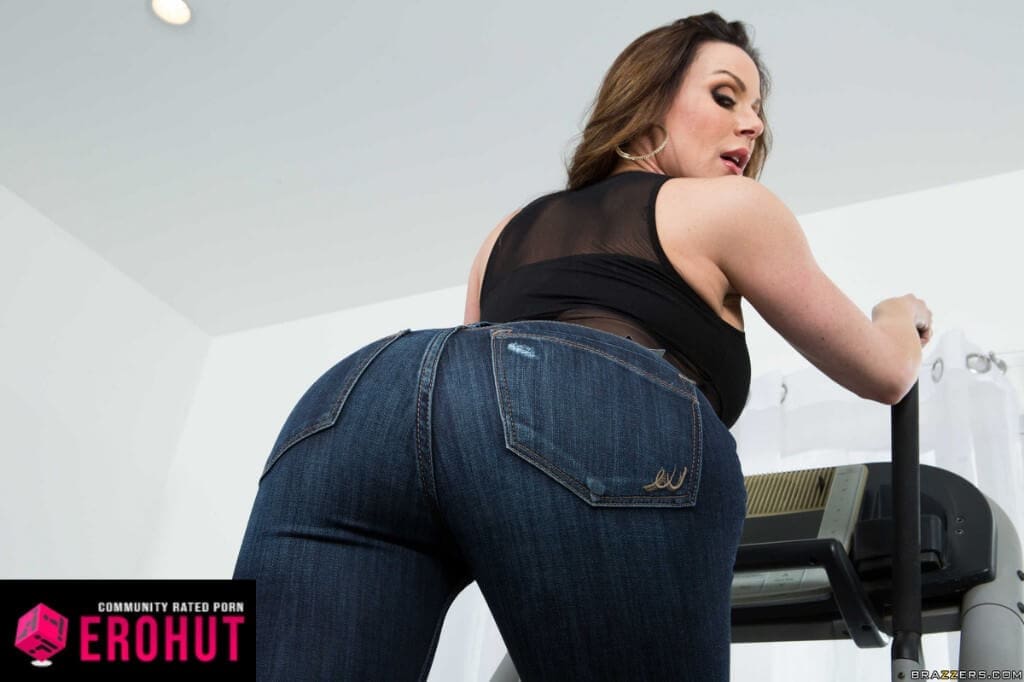 It's true what they say about French women, they're too full of passion, just like Spanish sluts. While latter pornstars are known for curves and spicy-like pepper attitudes, French hoes act differently. It's all the raging lust and none of the awfulness.
God has probably created the likes of Kendra Lust and others afterward, tweaking character and as a result, making them much more pleasant. To play with the words, we are lusting over Kendra.
#7 Clea Gaultier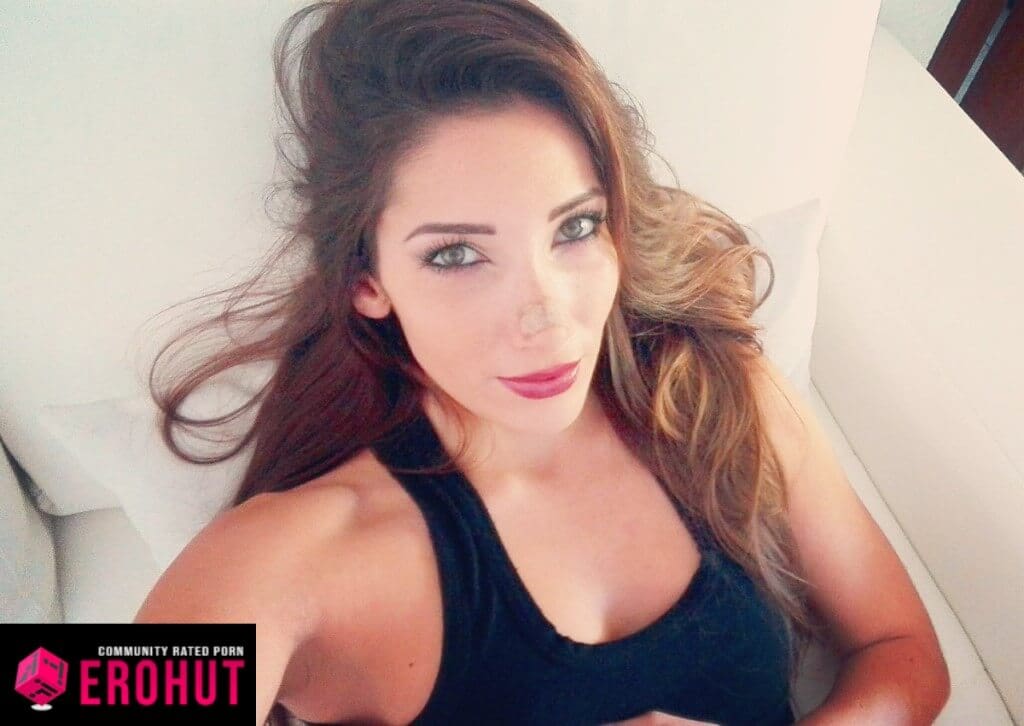 Climbing out of the vagina in 1990, Clea is a tattooed French pornstar from Paris, the fancy part of a country. At least as far as the mainstream audience is concerned. The reality is a bit different as Paris is filled with rats. Good thing these nasty rodents haven't touched the pretty face of Clea Gaultier.
Holds a decent rank among other pornstars and with a French last name like that, it doesn't get more European than that.
#6 Ivy Lebelle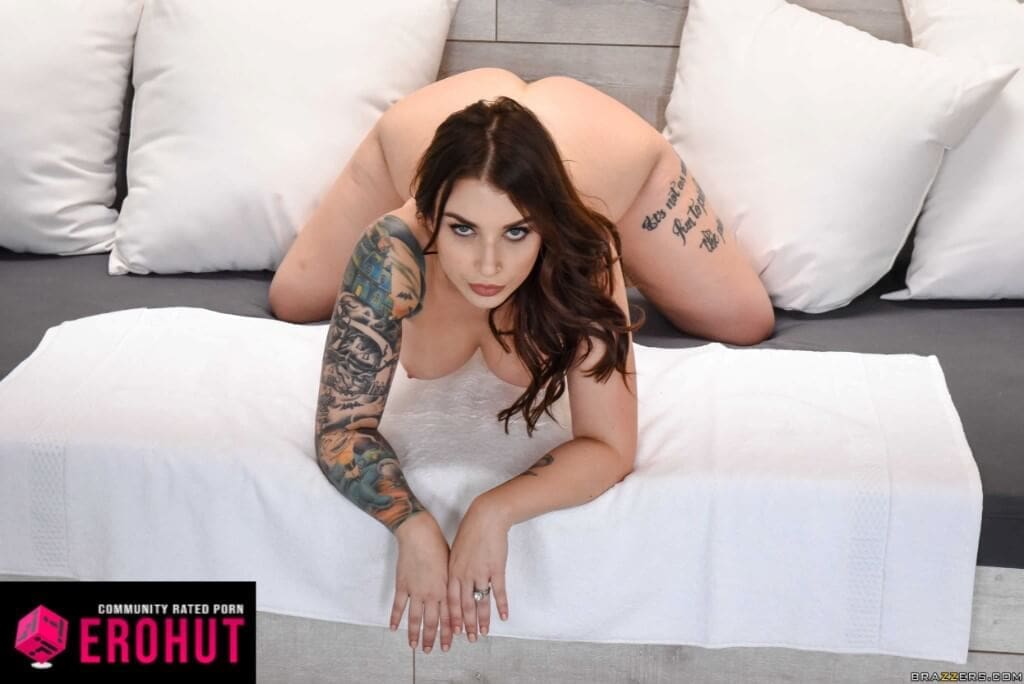 Breaking stereotypes of subdued French women that aren't as daring as other Europeans, Ivy Lebelle is here for your trial. One could say that she's addicted to tattoos and trashy looks. My cock is tingling from a single thought about smashing this hoe. These things work well in a porn set, so why not reap the rewards?
Was filmed in a variety of different videos, scenarios, and porn houses. If you know the Internet and popular names, find her here.
#5 Chloe Lacourt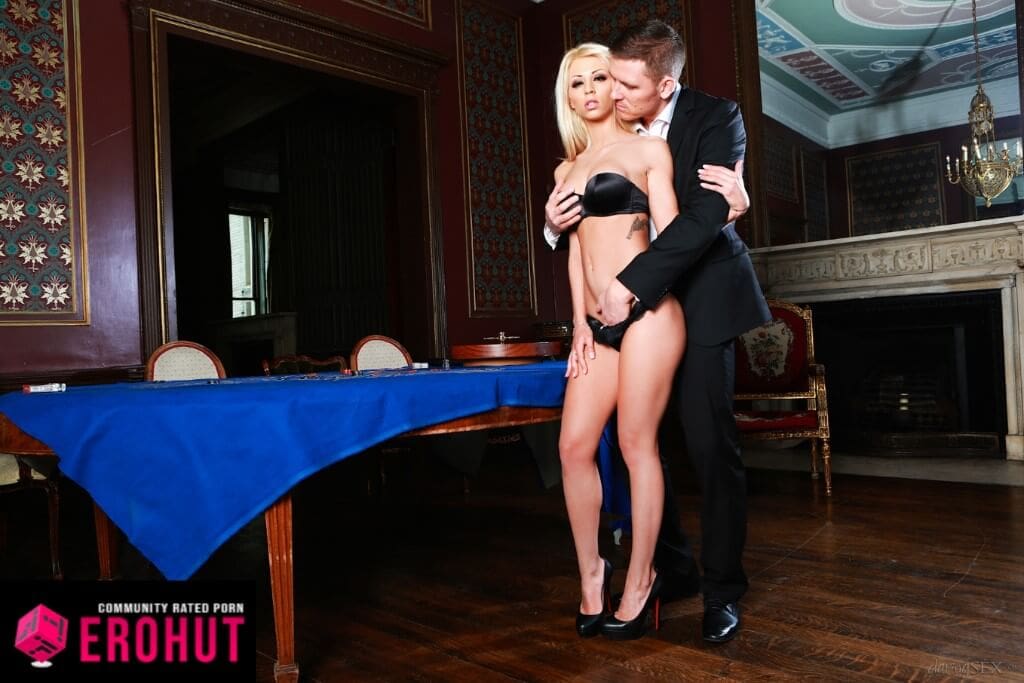 Chloe Lacourt is a hot French pornstar that we just can't skip. As a slim, beautiful blonde with a "fuck me" look, she made her first appearance at the tender age of 18.
Afterwards, Chloe quickly rose through the ranks and shot scenes for the likes of LegalPorno.com. Furthermore, this horny blond pornstar went from stripping and posing to public and group sex. That's just a dip of all the epic scenes our whore did. Add interracial anal and double penetration to your cup of tea too.
#4 Nikita Belucci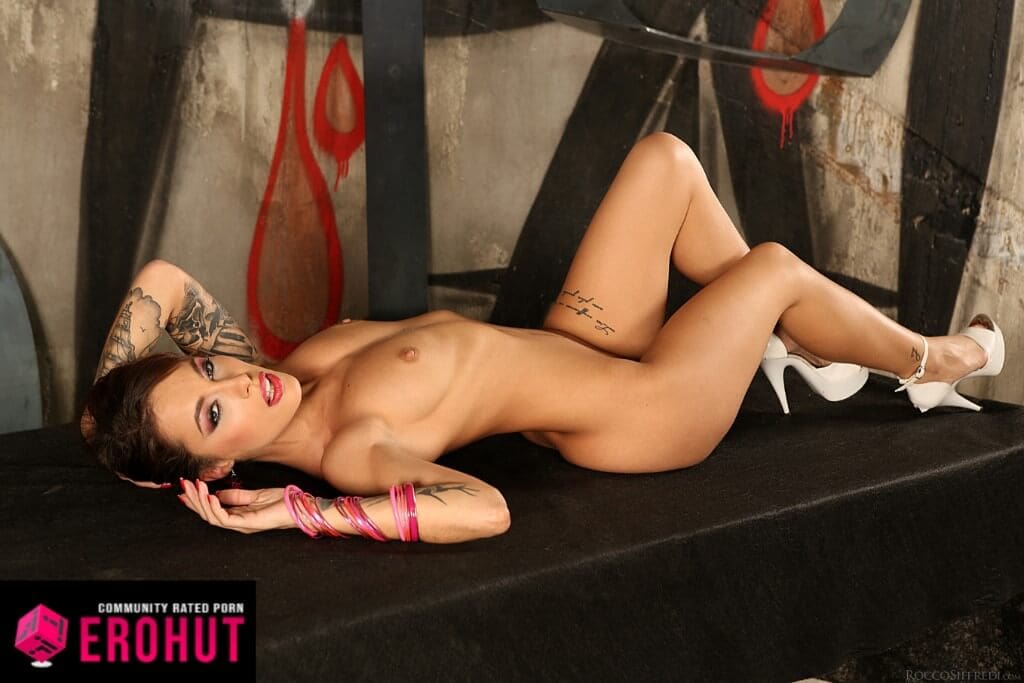 Sucking cock like a popsicle, hugging it like a teddy bear and drinking cum like fat chicks dig coke. Starting from the age of 21, Nikita Belucci slowly made her way into the top echelons of porn. Now nearing 30, she has an AVN award behind her and a ton of scenes that showcase her love for group sex, anal, and all sorts of fetishes.
Get kinky with Nikita on LegalPorno.com, the place of many hot French performers.
#3 Ava Addams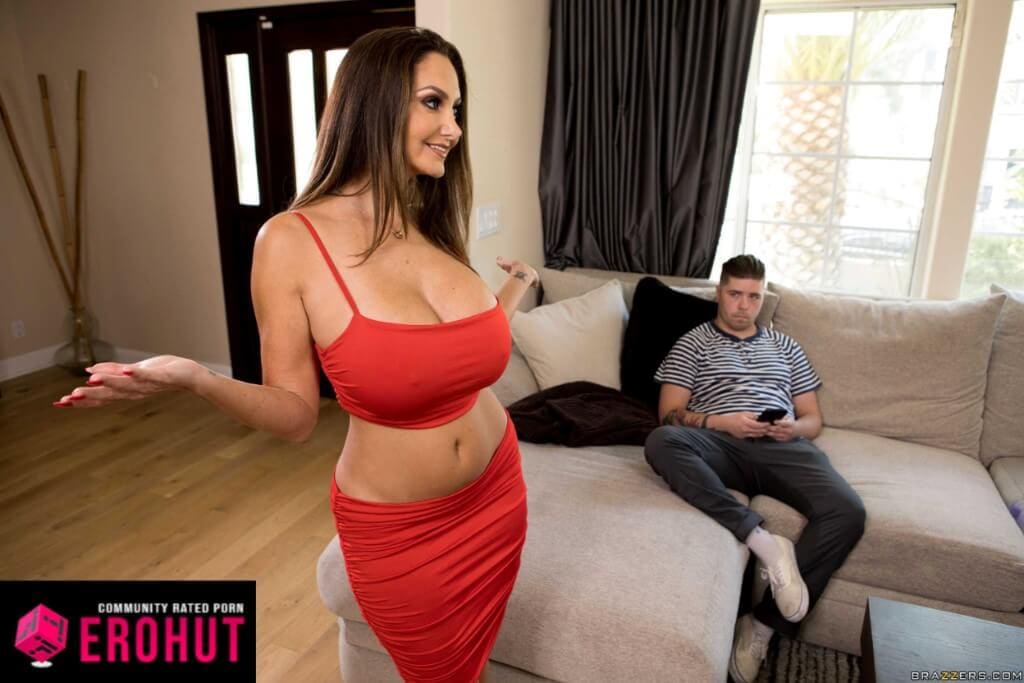 Despite being a world-famous MILF, most people don't know that Ava Addams was born to French parents. What they do know is that her huge tits and big thick ass are unlike anything you can find in porn.
With 10 years of filming behind her, this curvy mature has appeared in hundreds of scenes and adult movies. Check Ava's scenes out on Brazzers.com and you won't be disappointed. No doubt that Ava is the most famous French pornstar of them all.
#2 Natasha Nice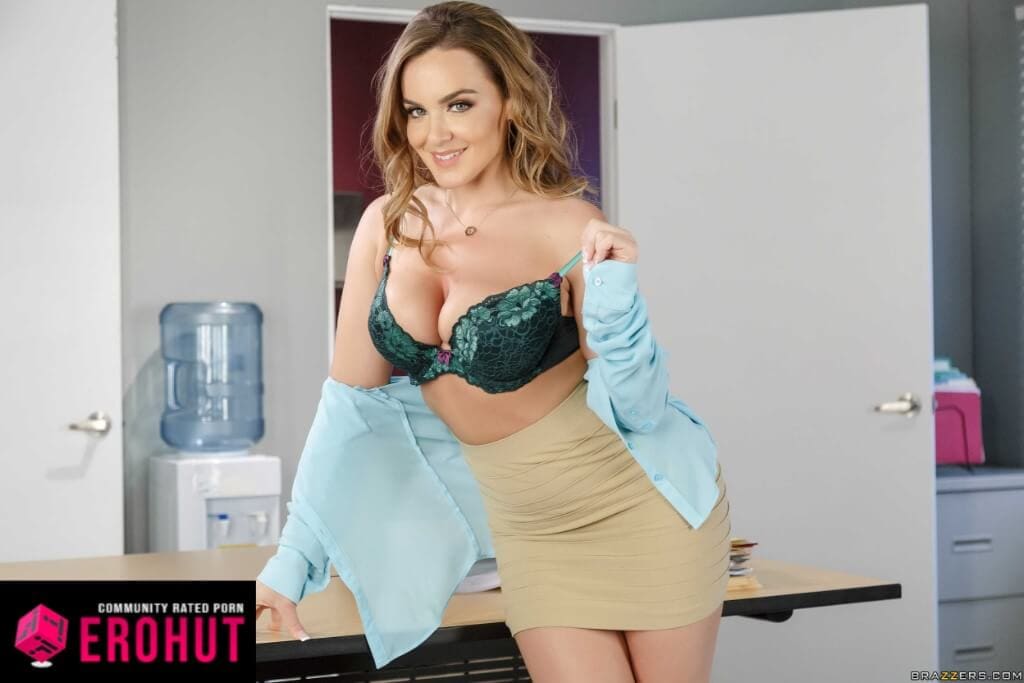 The lovely little lady before you is Natasha Nice. She embodies the perfect French pornstar. For example, you have a big set of natural breasts, hairy pussy, and a thick ass that always gets us going. Her looks could melt many hearts…
Natasha likes girls, guys, BBC, tit fucking, teasing, and anal to name a few things. If you like them curvy, you'll love this hot pornstar from France. Get a load of her beautiful body on Brazzers.com and the likes.
#1 Anissa Kate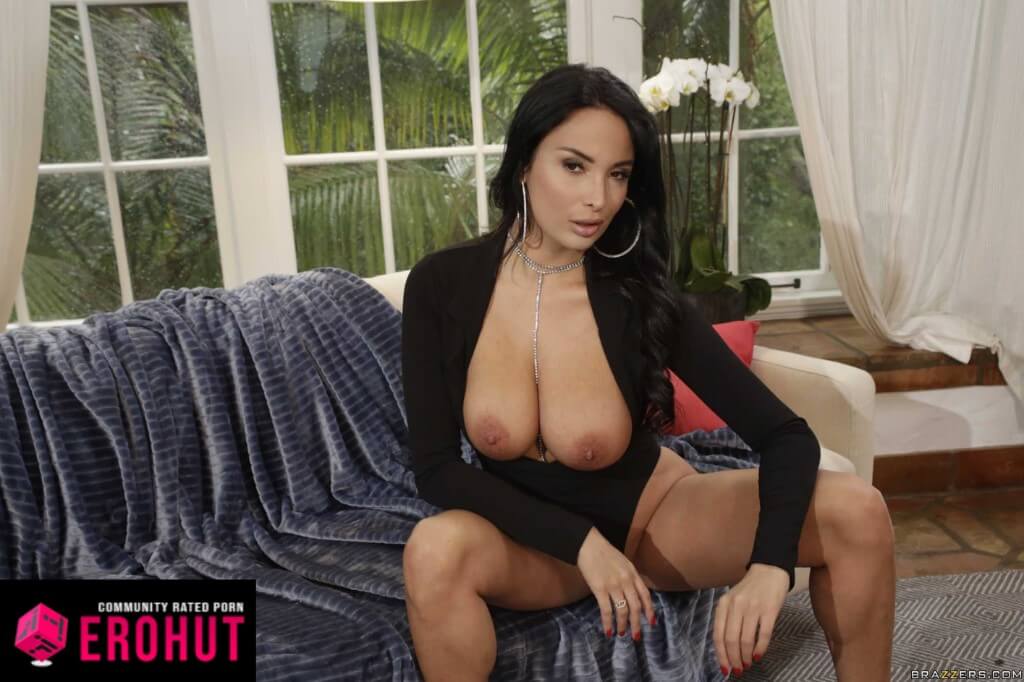 Was there any question who the top French pornstar is? Sure, you might disagree with us, but you can't disregard this busty brunette goddess. She exudes class, elegance, and sensuality, but then again, Anissa also loves to fuck till she drops.
We're, of course, talking about Anissa Kate. You can see this luscious MILF perform alongside top pornstars in high-budget porn flicks as well as in quick and smutty scenes. And yes, if you don't know already, she approves rear end pleasures too. See more of her on PornPros.com.