We love chicks of all shapes, sizes, and hair colors. However, blondes hold a special place in our hearts. Tracing the roots of our obsession with fair-haired beauties is an arduous task best left for another day.
Instead, we will share this top 10 list of the hottest pornstars with blonde hair and show you our favorites. You can name yours too. Then, when the time is right, switch to someone else and keep rotating these performers. They were made for your pleasure and nothing else.
#21 Lexi Lore
Whenever I stare at Lexi's Virginian (not to be confused with virgin) ass, I want to drop everything and sing "Take Me Home". Considering the latest drop of sluts that all look the same, it's my opinion that she is from the last generation of unique pornstars.
No, this is not an old fart whining that vintage porn was better, because that's false, but what the hell is happening with porn? I can barely identify new women cause they all have thick black eyebrows, a resting bitch face that has no wrinkles nor muscle control, and full lips, that's it. At least Lexi Lore got nipple piercings, a unique tattoo, and a cute, memorable face.
#20 Kristina Shannon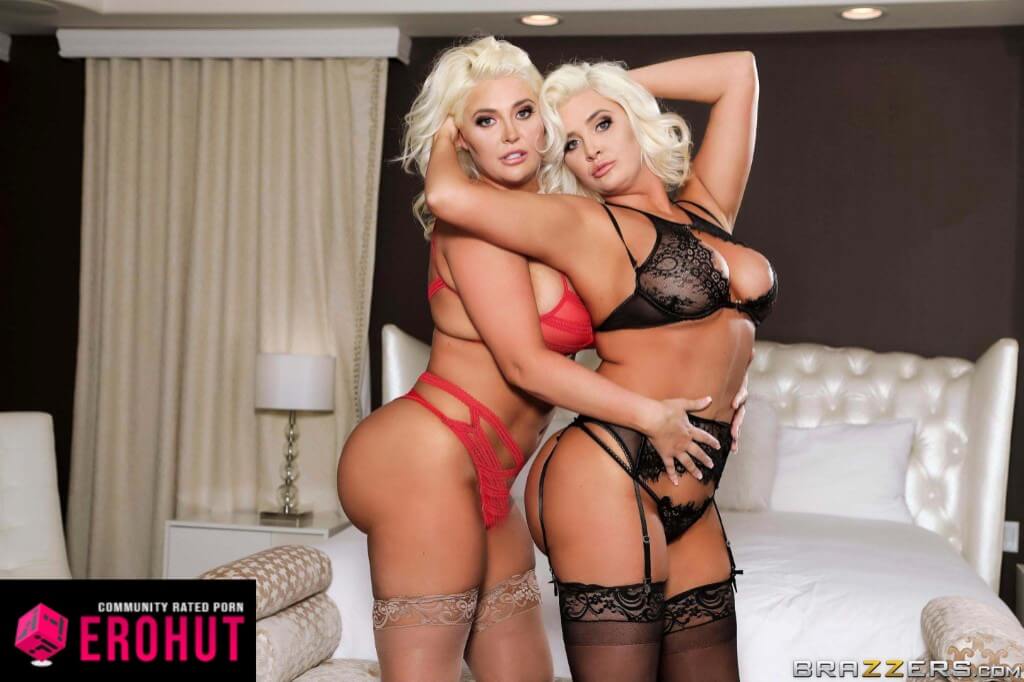 Split your dick in half, and fuck Kristina Shannon as no other man can. She might not look as youthful as other pornstars in their late 20s, but that's not a con. One of the busty blond sluts people fantasize about in the office setting with good taste in lingerie.
Imagine if she was your girlfriend or, even better, your secretary. Why fuck someone for years when you can always switch things up?
#19 Summer Brielle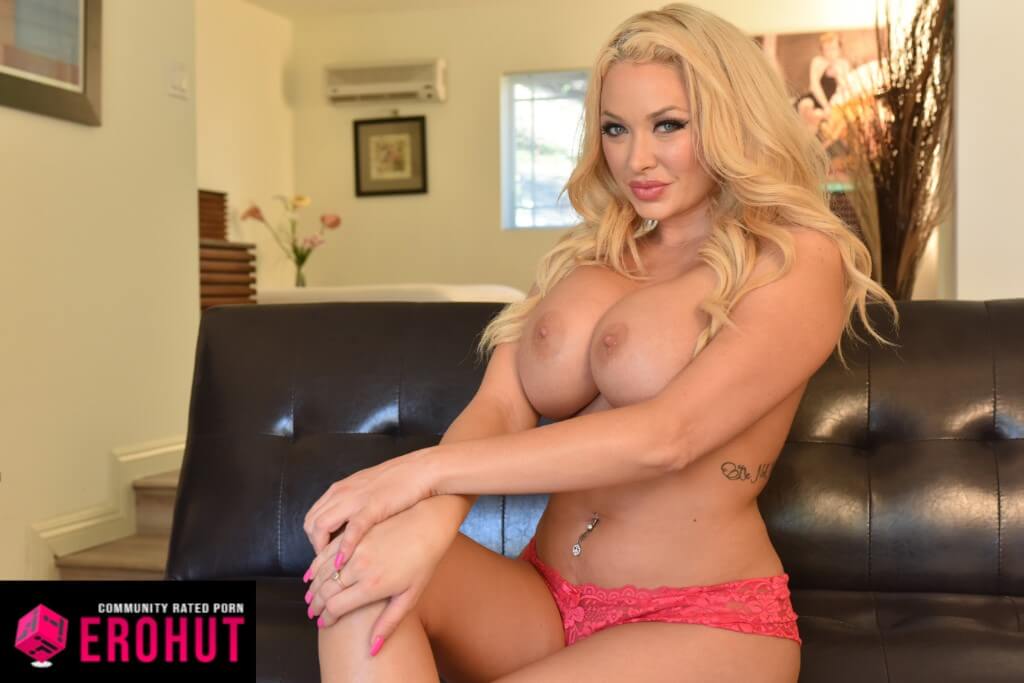 Blonde goddess Summer Taylor or Summer Brielle is all about curves. This pornstar has big fake tits, a big ass and isn't afraid to use them to get what her tight pussy craves.
Settle your cravings for busty blonde pornstars with Summer and her videos Brazzers.com. There are no trials with her, just a pure satisfaction guarantee.
#18 Rikki Six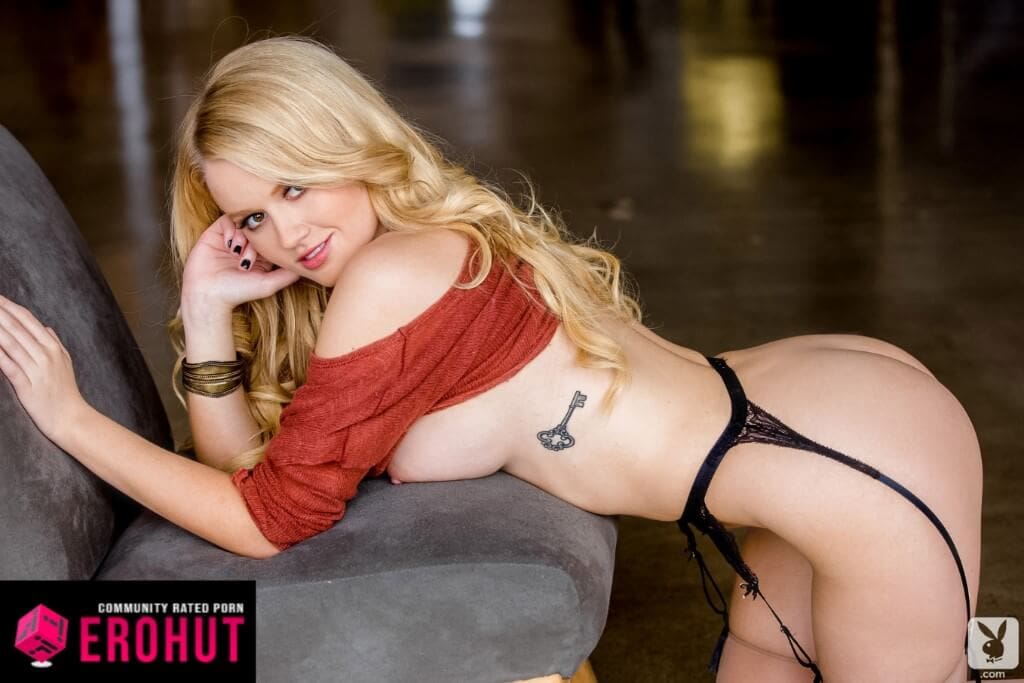 We can't have a list of hot blonde pornstars without a total barbie bimbo. This is where Rikki Six, also known as Bailey Skye, fills that role perfectly. Did you guys see the scene in which Rikki chews bubble gum? The one with "doll-like" makeup? That was the best. Also, note that she often changes the appearance and does not always look like in the thumbnail above.
For example, Rikki can go from cute to adorable to the biggest whore. This point is best illustrated with the gum video available at the source below. Also, isn't it weird how females can change their appearance just with a new haircut?
Even though she's retired, we still fondly watch her Brazzers.com videos while fondling our boners furiously.
#17 Morgan Rain
Massive insertions are a specialty of Morgan Rain, including other filthy stretched holes. There's no stone unturned for this blond pornstar, who has been working with pretty much every porn network imaginable.
I mean, we wouldn't list the hottest blond pornstars without the likes of Morgan. She's as sexy as is wild and no dick or fist couldn't be fitted inside a butt. Heck, even a tiny car could be stored inside the rusty garage just fine.
#16 Alexis Texas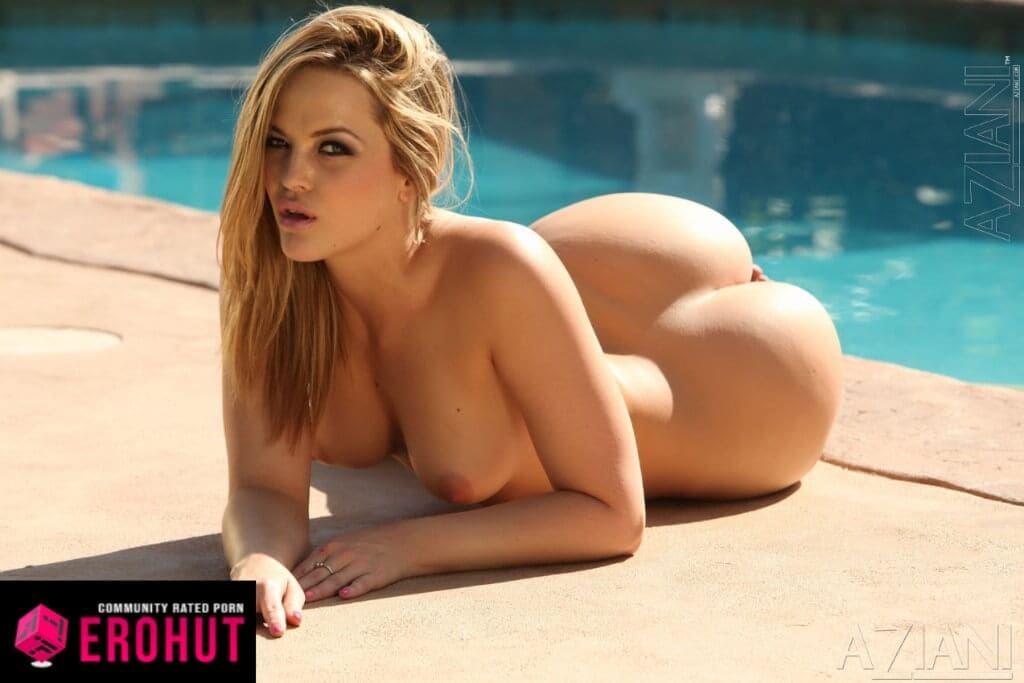 You would be stupid not to know the craziest slut in Texas. Bet there are even fans fiction about this famous and extremely hot blond pornstar. I mean, one could say that this blond needs to disappear from the screen, but come on… It's like refusing to watch another movie with DiCaprio or some key actor who is talented. Yes, too many films are negative, but it's not her or anyone's fault that the demand is high.
With hundreds of videos and the epic performance on Brazzers.com, there's no doubt in my mind that Alexis won't be among the top-ranking porn actresses here too.
#15 Natalia Starr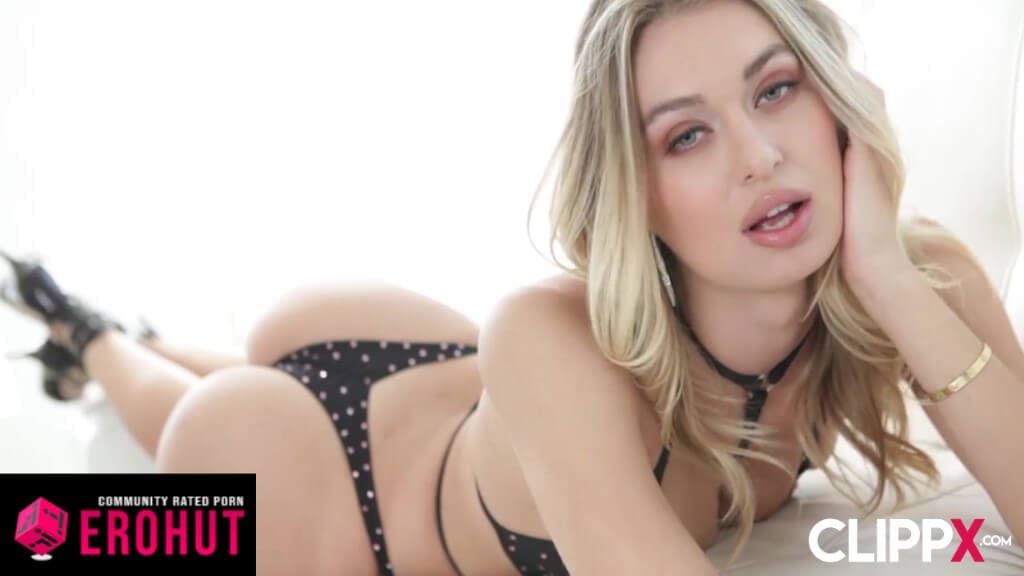 Some Eastern European exotics for you. Polish blondie, Natalia Starr is a sexy Slavic beauty with big eyes and jiggly natural tits. Touch and pet them as if they were a kitten. I'd buy hundreds of cheap lingerie panties on AliExpress just to be able to rip them open prior fucking. That is called a "power move," and women love that too.
She's the kind of girl you make love to, but rough-ass fucking isn't off the table either. So start your love affair with this beauty, and you will see.
#14 Kleio Valentien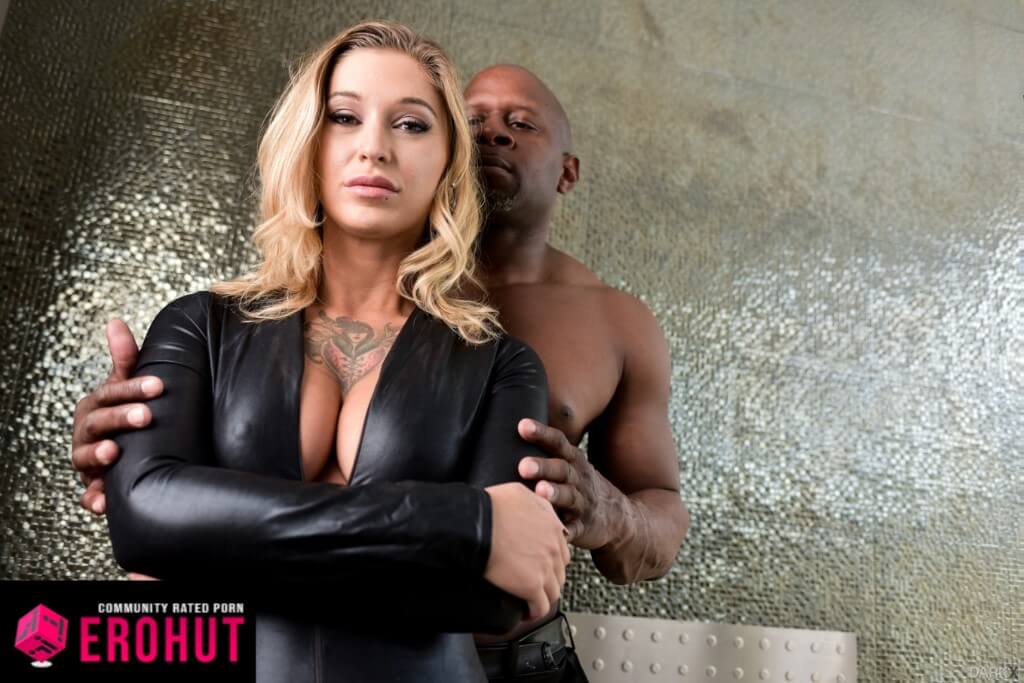 Kleio Valentien is a vicious blonde pornstar with firm fake tits and tattoos all over her stunning body. She won us over instantly with her looks. Even more, Valentien made us true fans by starring in BDSM and rough sex scenes. Some babes are more photo genetic than others, which applies to a fellow blond pornstar. The pictures make it seem like Kleio is a 5/10 slut at best. That's a mirage and you need solid stamina to keep up.
Simply put, she's the kind of babe you can fuck until your cock falls off. You can find Kleio on Brazzers.com.
#13 Brandi Love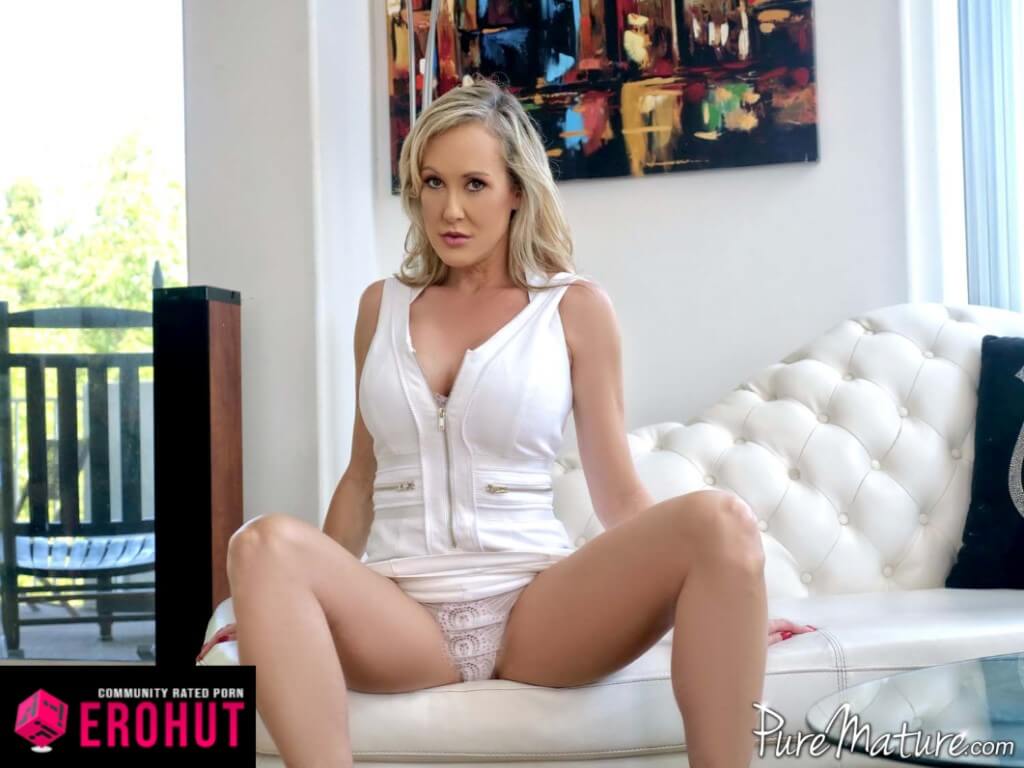 Okay, so we have seen many younger pornstars. Now, here is Brandi Love, our favorite blonde MILF. This bosomy hottie ages like fine wine and has fucked almost everybody in the adult business.
Her best appearance was on Brazzers.com. Brandi also filmed many hot and smutty scenes, and we look forward to watching her for many years to cum. Of course, older pornstars will have more fans than 18-year-old newcomers.
#12 Allie Nicole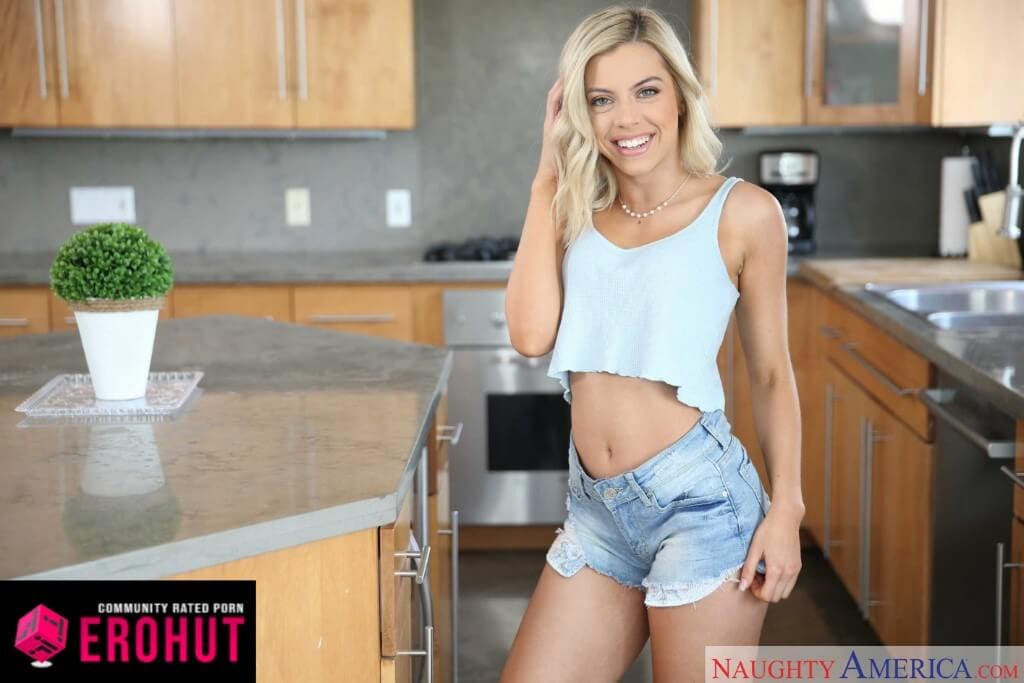 Bring your ass over here and watch Allie Nicole's debut scene on Mofos.com. Since switching to softcore porn, it's a gem like no other since you get a fantastic body, prime curves, sexy lingerie, and delicious curls.
She is not a natural blond, judging by her black hair at the very stop. However, Nicole sure does look hotter than most blond pornstars. So, tear apart blue jeans and a blouse, stick a finger or two down Nicole's butthole, keep pushing upwards to give her the best g-spot orgasm, and there you go, a solid formula for "love on a first sight." Trust me, I've done this to many chicks and they couldn't keep their hands off me.
#11 Kiara Cole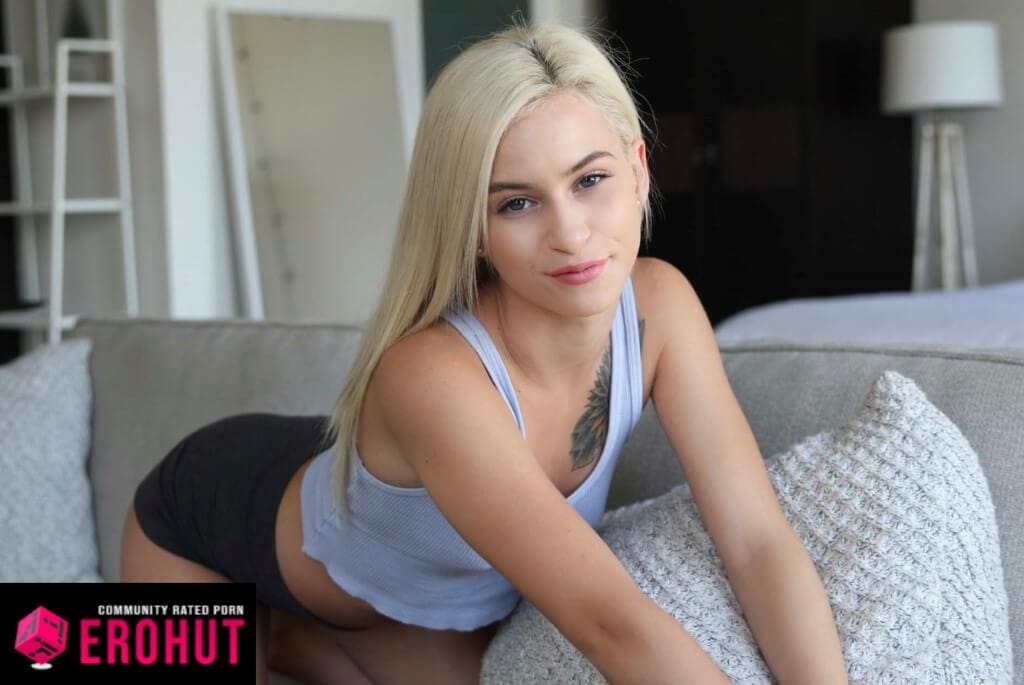 Look at those fucking socks. Is this what appears at the end of a rainbow? Signature landing strip made of homegrown pussy hair and artificial sweeteners-free diet. Kinky, maybe even ghetto trashy looking, Kiara Cole has been turning heads in public and our fantasies.
Can you imagine her a few years down the road? A fucking terminator of porn, just with titty implants and even a wider audience of fans!
#10 Staci Silverstone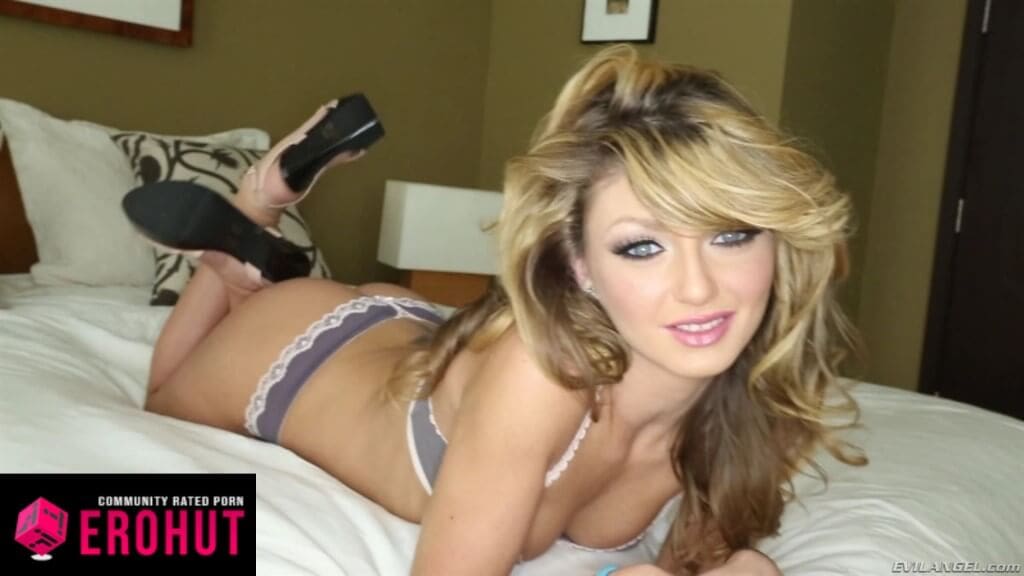 Young and petite blonde Staci or Stacie Silverstone is a cutie that melts our hearts. But, other than that, this blond whore makes our cocks throb too.
She's beautiful, all-natural, and she loves to party. Have you fallen in love? Stand in line because there is a lot of competition. Cheap bracelets aside, let me plow her now. Speaking of bracelets, have you had a lousy experience fucking someone's mouth with those metal things attached? I've heard horror stories only about accidents involving foreskin. Although, when you look at Staci, even a destroyed dick justifies having sex with this blond pornstar.
#9 Jessa Rhodes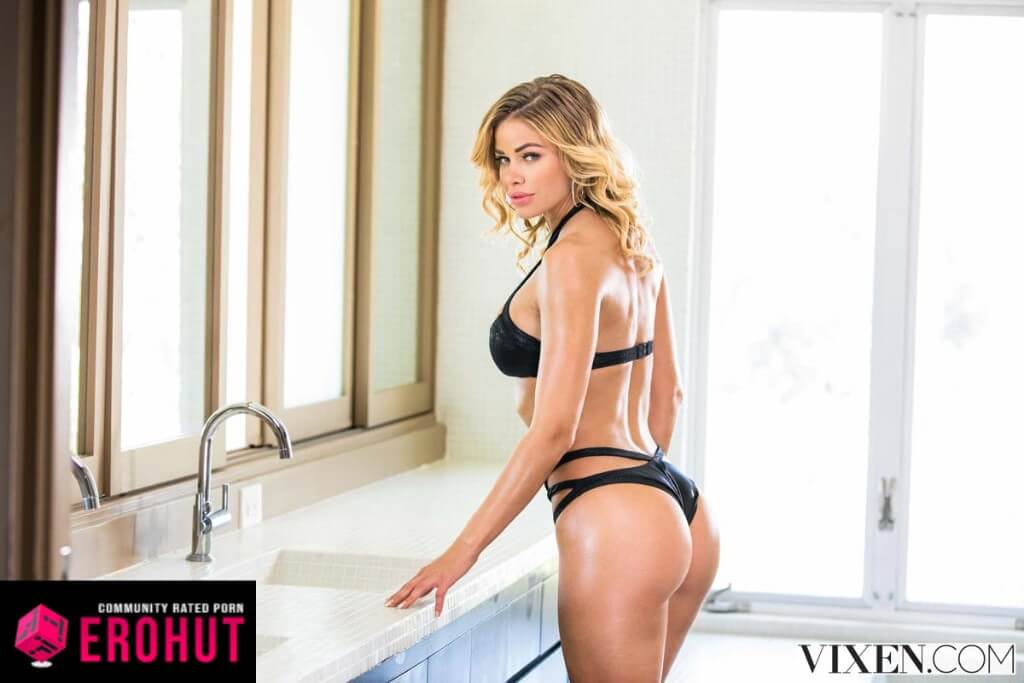 Jessa Rhodes is another whore and a blonde-haired pornstar with a tight body. However, she has that something special that makes you want to deepthroat her face and rip her ass up with dick.
Watch this tasty piece of ass fucking on Brazzers.com. I'm not my number one (or five) choice, but that's like complaining about 9.5 hoes instead of a solid 10. Even then, some people refuse to rate anyone a ten because of "reasons."
#8 Athena Faris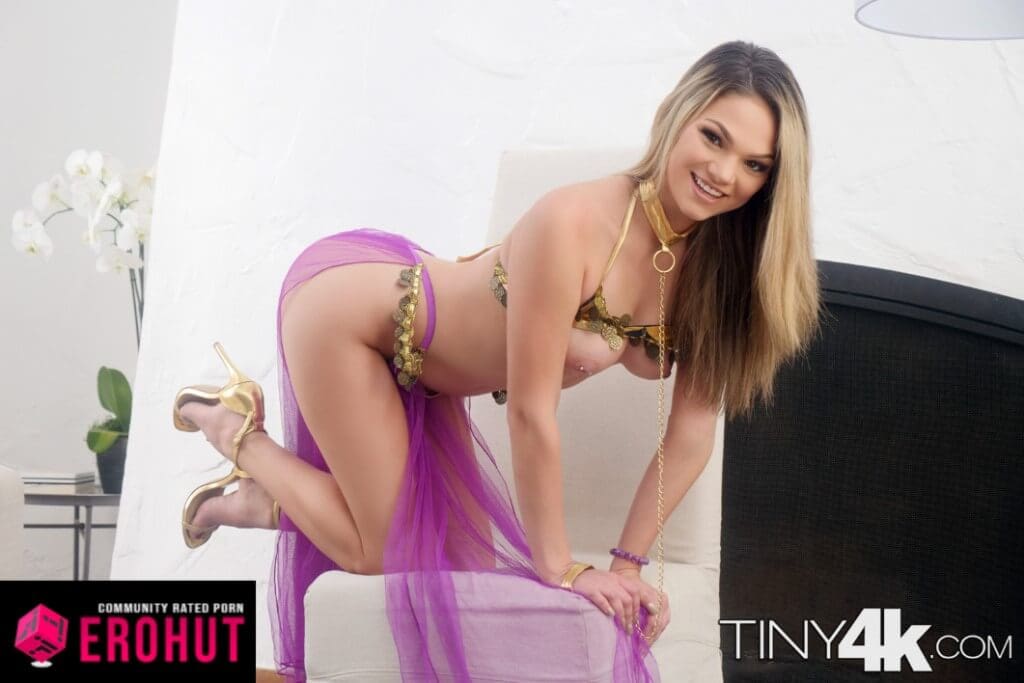 Either dick no longer makes Athena happy, or the grind and drama of porn are penetrating through her brain. Our judgment aside, what do you think about this blond pornstar? Has she lost all the passion there is? Still good and exciting? Curious to find out.
For us, we're somewhere in the middle. Hopefully, Athena Faris fully recovers and returns to filming with more energy. Who needs books when you can spend time fucking?
#7 Gabbie Carter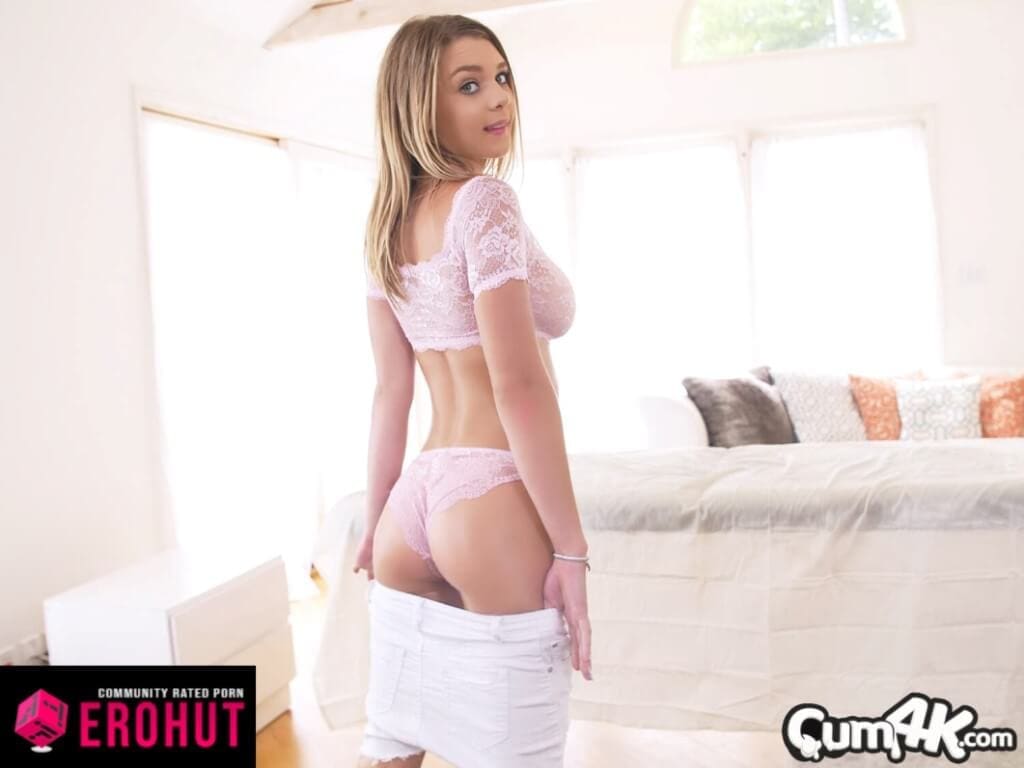 Having spent hours watching every Gabbie's video, we haven't even grasped the ropes of this hot blond. Always exciting, the same yet different, just like rollercoaster rides. Torpedo tits and a few tattoos are always a blast to watch. Even better are the facial cumshot pictures, though, those that Gabbie Carter has mastered.
Let's see if she handles the adult industry pressure and stays in porn for at least a decade. She looks best with cumshots on her face, preferably yours. Just don't kiss Carter on the lips afterward.
#6 Naomi Woods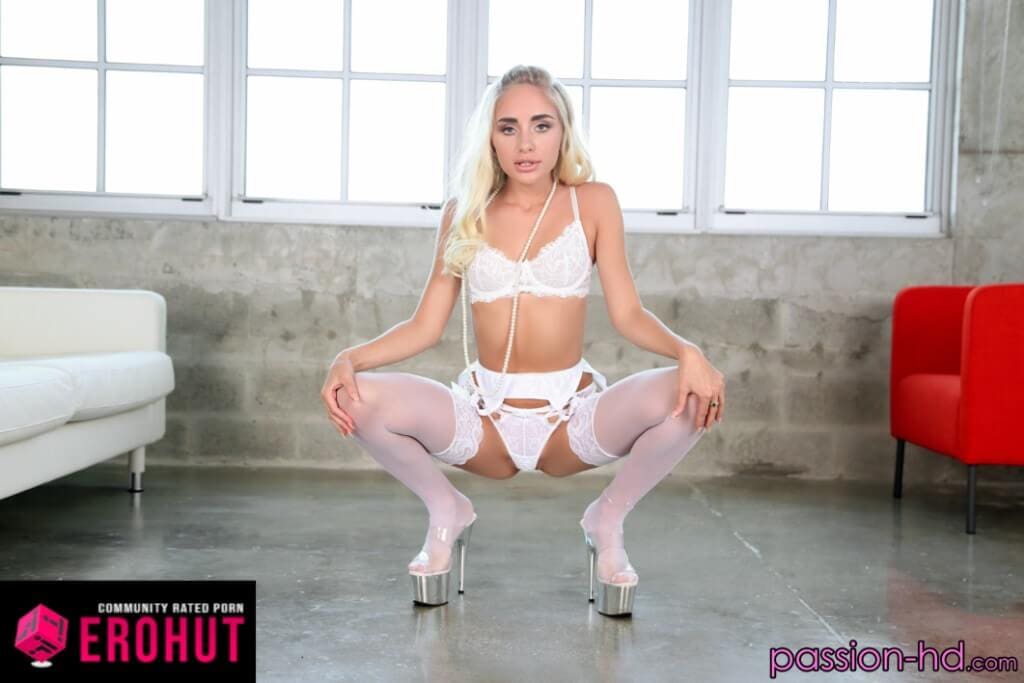 Going by the name of Elissa Alexis and Lissa Polooza, Naomi Woods is a small blonde with the face of an angel.
Despite that, you can see pornstar tart bravely taking on dicks. Even starring in some kinky scenes. I know it's normal for a soulless and godless pornstar, but for her?! We recommend you start with her appearances on RealityKings.com.
#5 Kylie Page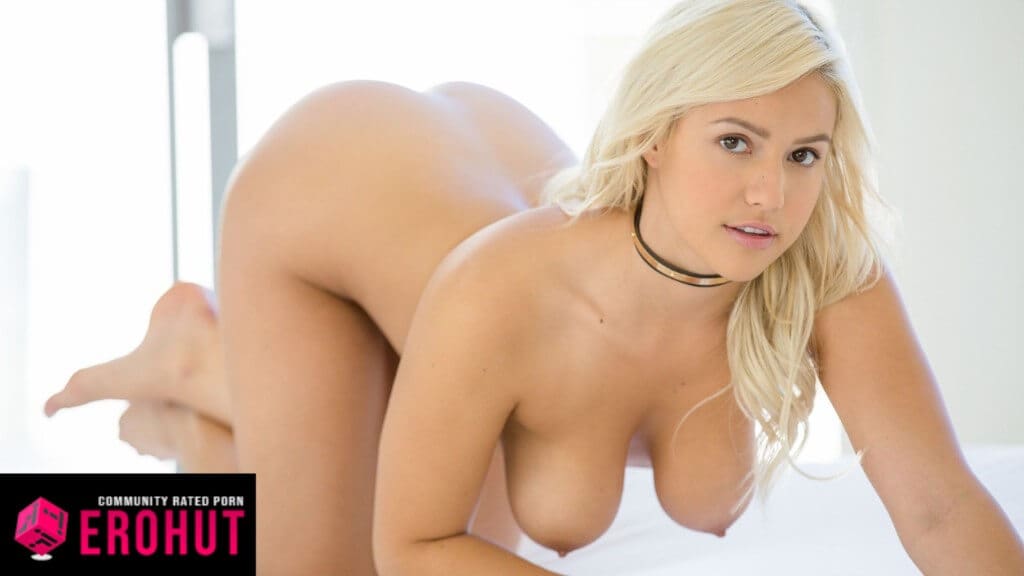 I doubt that there's enough water and soap in the US alone to wash all the filthy things we wish to do for this RealityKings.com star. Shorter hairstyles can be sexy, too, especially when you compliment them with a nice pussy and other goodies. So let's bring her to the wet t-shirt contest.
Kylie Page is best served hot, melting ice, our hearts and already ejaculated cocks into a soft mush.
#4 AJ Applegate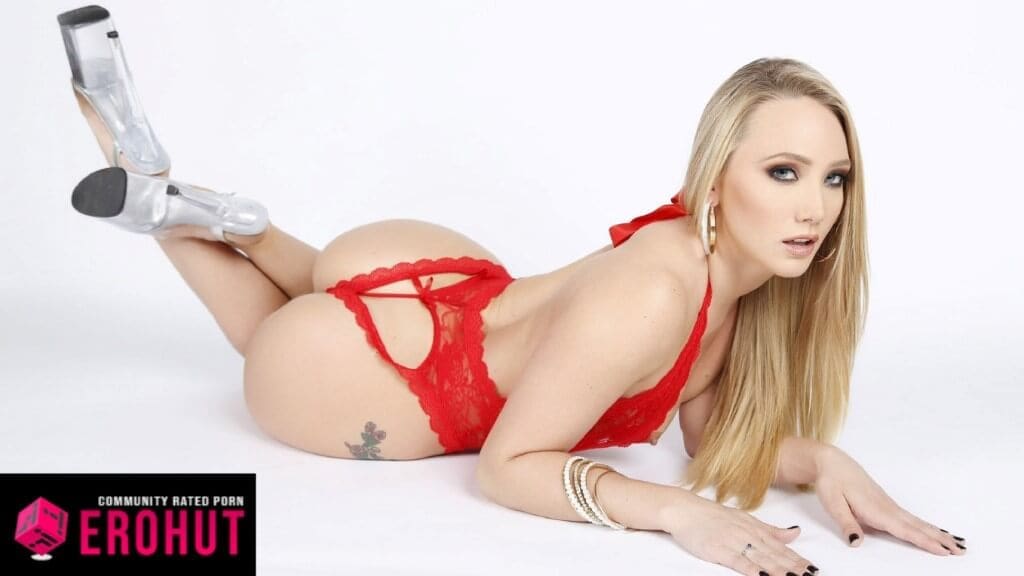 Spicing our top 10 with another hot blond pornstar and obviously, you all know her. Some remember AJ Applegate by the nickname, while others focus on facial or rear-end features. Enjoys dirty, kinky and wild sex scenes on RealityKings.com. Furthermore, AJ does not shy away from anal or "somewhat" different porn videos.
An example being AJ wearing a pair of stylish glasses as they don't suit her very well. I think that she's as noteworthy as Coke when mentioning the best sodas.
#3 Riley Steele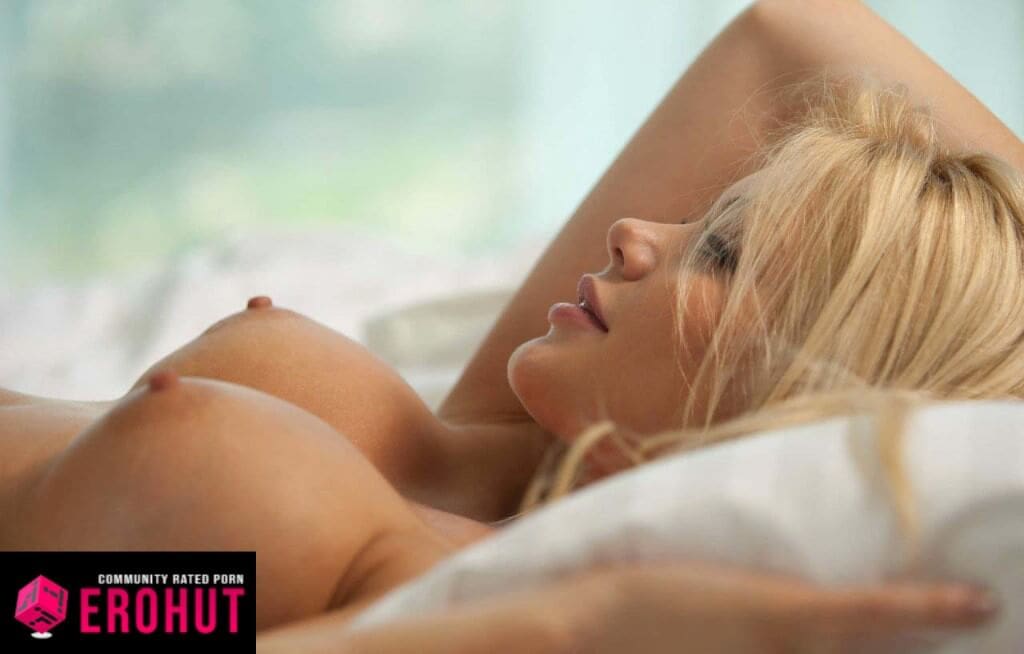 As crazy as wildfire and as exciting as a new Pokémon game, that's the summary of this beauty. Riley Steel sure looks like a blond pornstar you would want to shag, she can act and appear as sophisticated as some female presidents one moment and then transform into a raging whore next.
No, she does not have multiple personality disorders; that's what you call good acting.
#2 Mia Malkova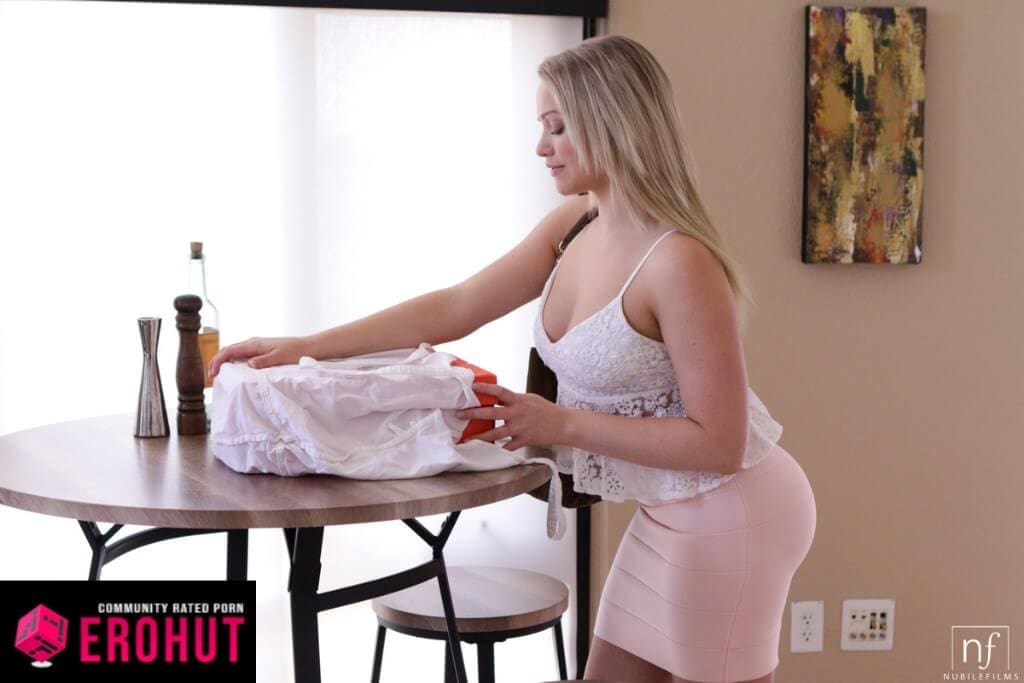 If there's an ass almost any porn lover could recognize, it's the one on Mia Malkova. It's simply mesmerizing whether this hot blonde is teasing, oiled up, twerking on cock, or even getting pounded roughly from behind.
Her stunning body, flexibility, and sexual appetite make her our favorite blonde pornstar. See this sexy blonde acrobat fucking on Brazzers.com.
#1 Lexi Belle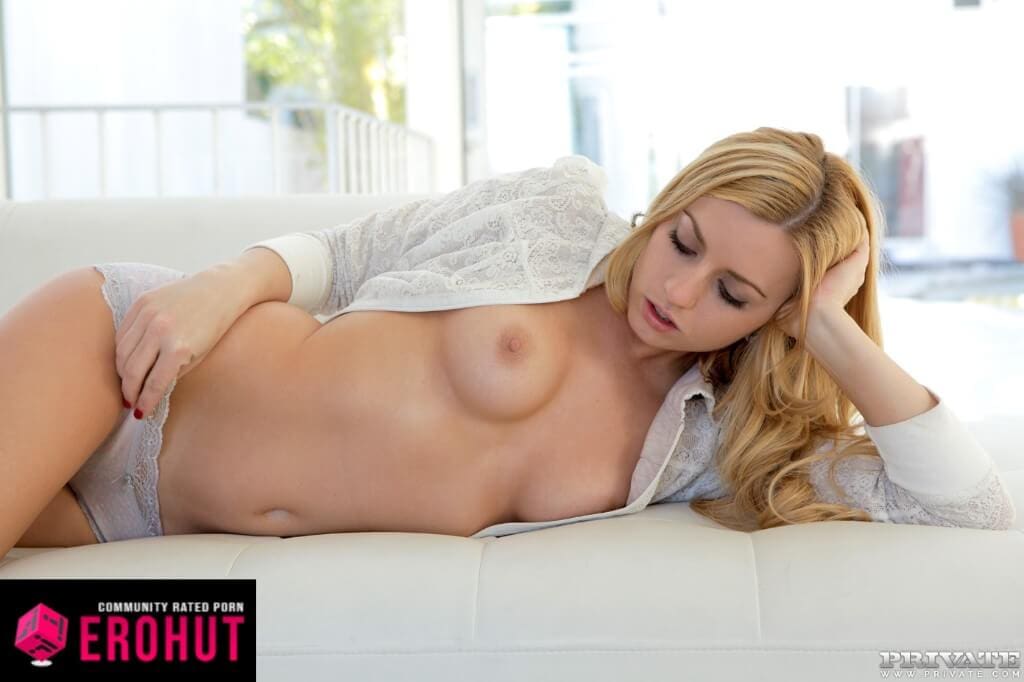 Little blonde Lexi Bell or Lexi Williams is so cute you just want to cuddle with her. But, I mean, this shit goes after anal. Despite her girl-next-door looks, this hottie throws down in bed and can hang with big black cocks or wielding lesbians.
Tease and please your bulging cock with Lexi Belle because she is a skilled blonde pornstar, not to mention the petite body!