Brazilian booty is out of this world. This South American nation has truckloads of perfect-ass performers, whether slim or curvy. Since we've been fans of hot girls from Brazil for a long time, it's only natural that we put together a list of the best Brazilian pornstars.
Remember that more than a few names will be familiar to most adult movie experts mostly because they've made it into the US and mainstream porn. Still, the rest of them will probably be a sweet surprise. You can find these girls on both free sites and some of the best premium porn websites.
Enjoy it, and send our article to your friends! They deserve it too.
#23 Regina Rizzi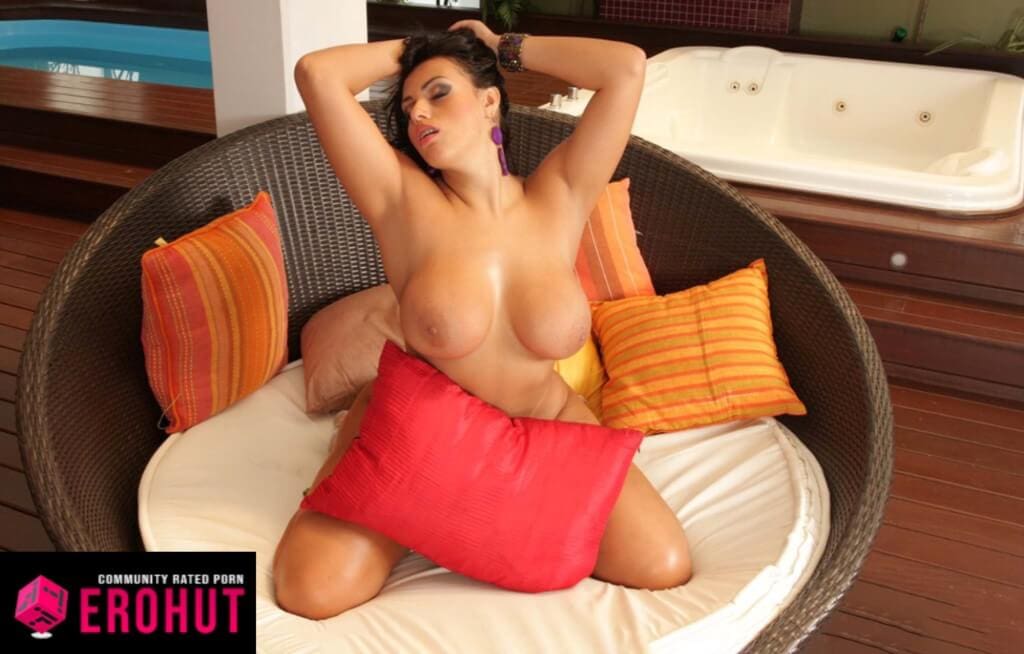 Among the greatest Brazzers pornstars and Mofos fan favorites, Regina is a true South American pornstar. Her luscious breasts and thin untanned lines draw a perfect picture.
I can imagine her tanning on the beach with that gigantic Brazilian butt and thick hair. Waxed in the areas that matter, Regina Rizzi is a stunner of a performer. That's why South American females are so adorable and wanted. There's none of that fake feminism, looking like a hairy dude kind of toxic culture which is not what female rights are about.
Hit her up on Mofos.com for some socks knocking off sex.
#22 Tina Fire
While old wisdom advices people to stop playing with fire, no common sense will be enough to prevent me from sticking anything down the Tina's pussy. Hopefully, it's not on fire because my dick is already as inflamed as a pogo stick after a bee sting.
Tina Fire is a Sao Paulo native pornstar who is also quite tall (5' 9"), and with creamy 40D titties. Also, like quite a few newcomers, she got her hands on VR porn, but is also known for amazing hardcore scenes in traditional formats.
#21 Angel Lima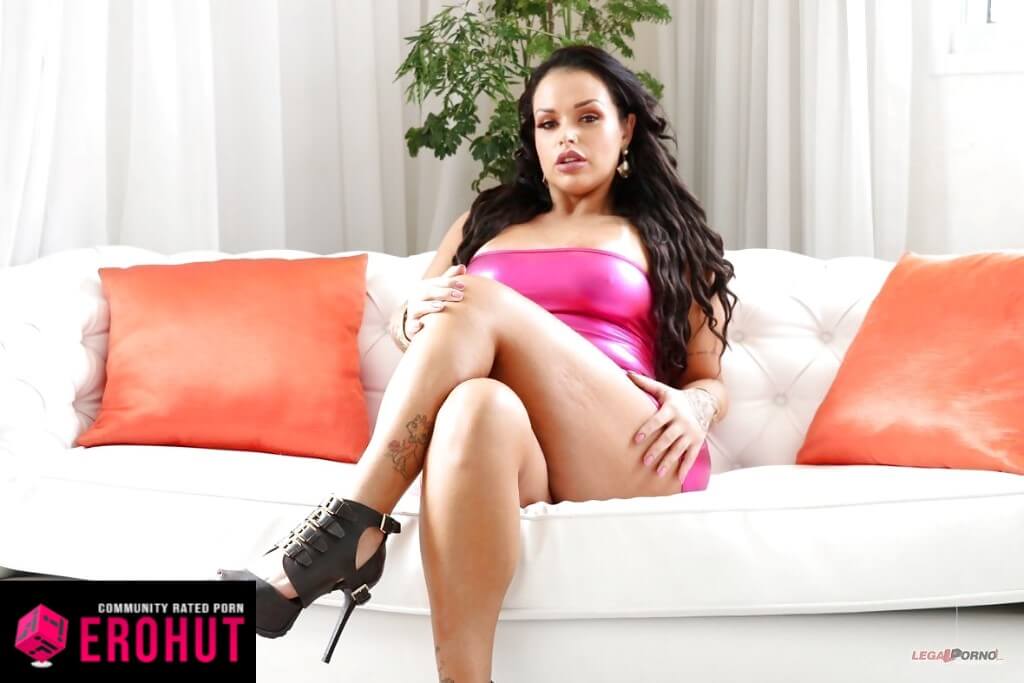 Angel Lima, also called Angel Brasil, is a Brazilian pornstar born in Florianopolis. At 27, she has a pair of big fake tits and an ass destined for big dicks.
Lima has that quintessential Brazilian body with killer curves, golden brown skin, and tan lines that we all love to see. She has appeared alongside "Mike in Brazil", and indulged in a true ballbusting. Then bounced thick booty on more schlongs than she could count on or remember. Check this whore on RealityKings.com.
#20 Katrina Moreno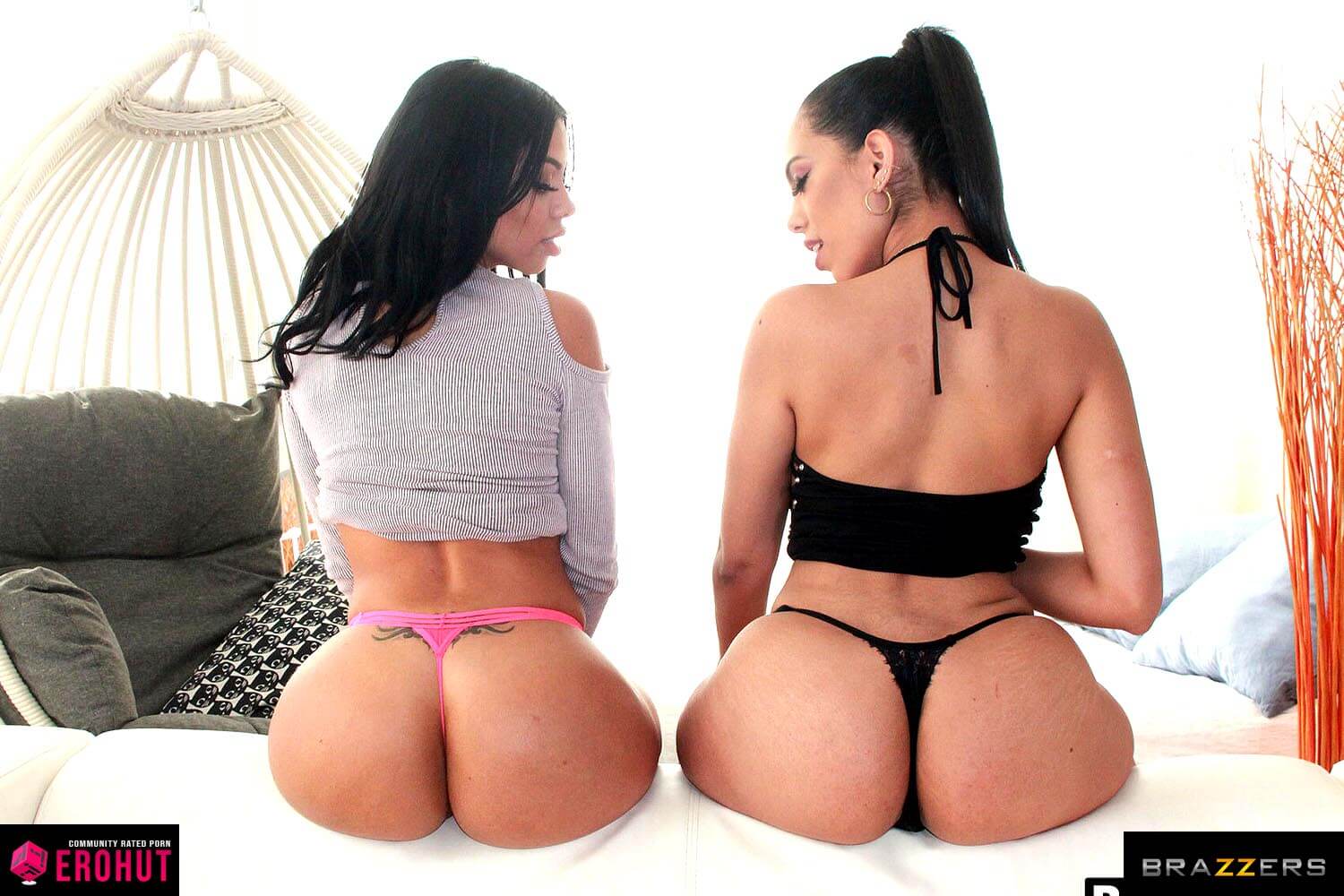 In today's flight we'll take you to Uruguay, where resides one of the biggest sluts in the whole South America. Katrina Moreno is anything but innocent and might as well suffocate you with her giant ass or drown you with gallons of squirt. It's been a wild ride watching Katrina, especially since we've been following this babe since the early 2020s. Does Moreno still do new scenes? Absolutely. Has she destroyed her body with absurd plastic surgeries like Anetta Ocean? No.
Here, I've just answered all the crucial questions and yes, if you lick her butthole, Katrina will lick yours! Rimjob is okay in the book of pleasures for this Uruguayan female.
#19 Mila Spook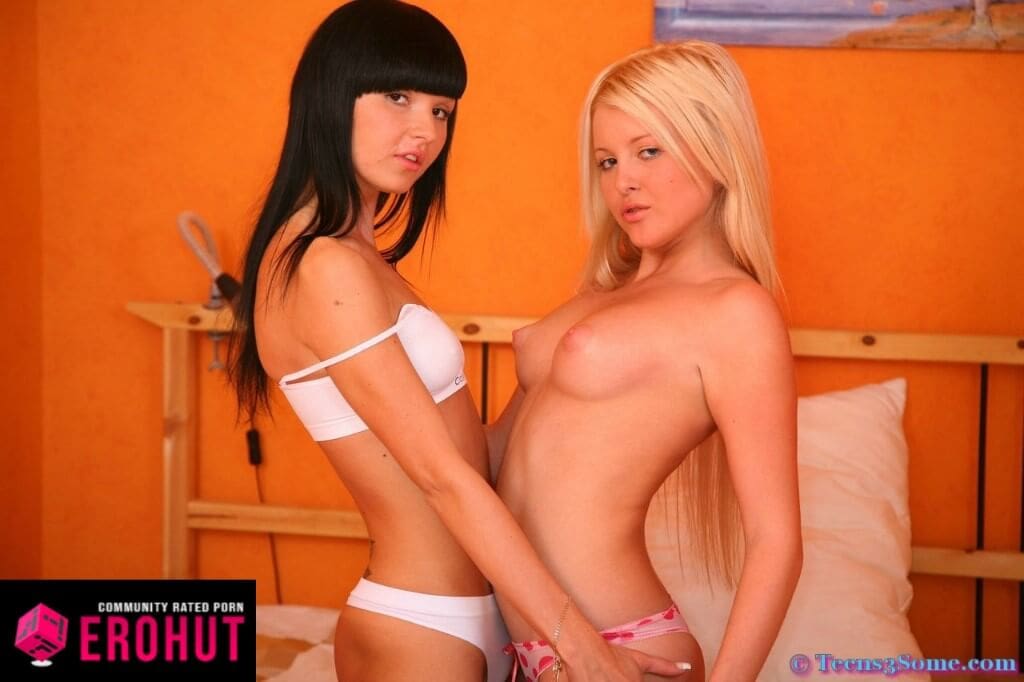 Mila Spook hails from Alegrete, Brazil, and is one of few Brazilian pornstars with that inked-up goth girl look. She is 28, with firm and perky little tits, not to mention that super juicy rear.
Mila loves to slam her pussy on fat cocks, get her face cum covered, but also share that delicious body with lesbians. Even better, Spook has a kinky bone in her body and likes to dominate men and women alike. Look for her on free tube sites.
#18 Sybil Stallone
Jumping into the charts of popularity and trending, Sybil goes for that extra smooth skin look. All is achieved with the magical liquid that is all organic, natural, and vegan friendly. I squeezed it straight from my balls with consent.
Can she push every other hoe to the bottom and be the queen among all South American pornstars? Aging is a thing, you know. The best I can do is mention a pornstar with multiple achievements and let you decide. Better yet, don't question my pick and let your ten-inch cock decide for you. You know the answer to that, right? The penis always picks solid candidates. Speaking of that, and to be more specific, erectile dysfunction, don't stress out if you're having issues fucking one out of twenty females. We believe that your dick or brain recognizes an STD-riddled slut and turns off the bottom area for good.
#17 Britney Bitch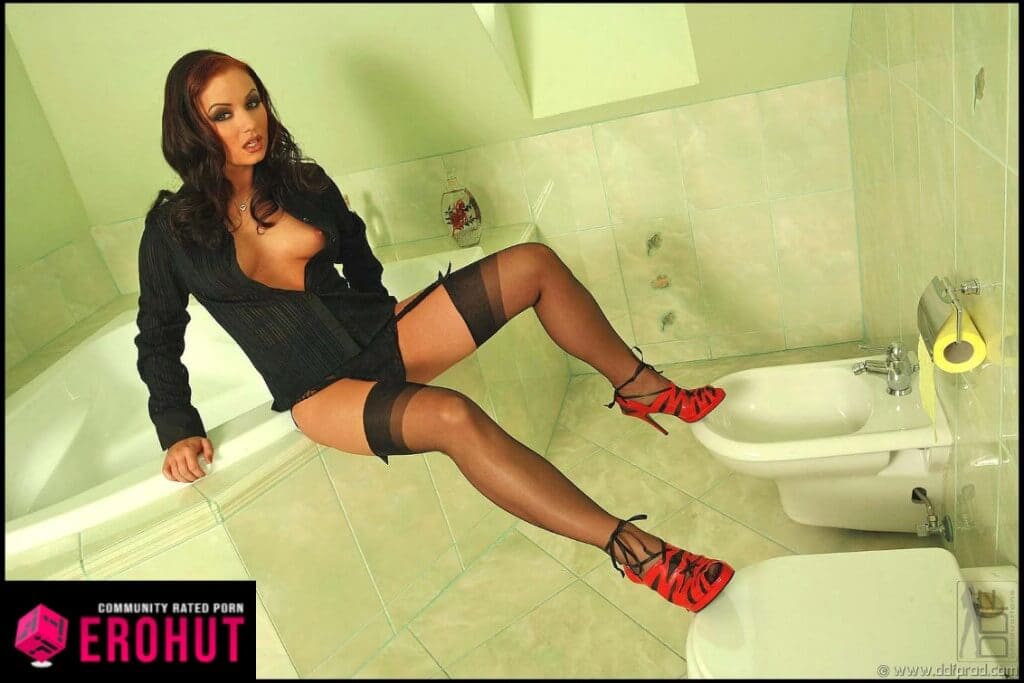 Yeah, she is not related to Britney Spears and her epic song. Instead, this youthful and cute brunette comes from Sao Paulo. Britney Bitch is an all-natural Brazilian hottie. No, the nickname didn't come from the famous pop song.
She's gifted with a beautiful ass, small tits, and an appetite for sex that would put any whore to shame. This little nymph likes to gorge on dick, get her ass fucked, and is horny enough to kick off interracial gang bangs. You can find a few of Britney's videos on RealityKings.com.
#16 Monica Santhiago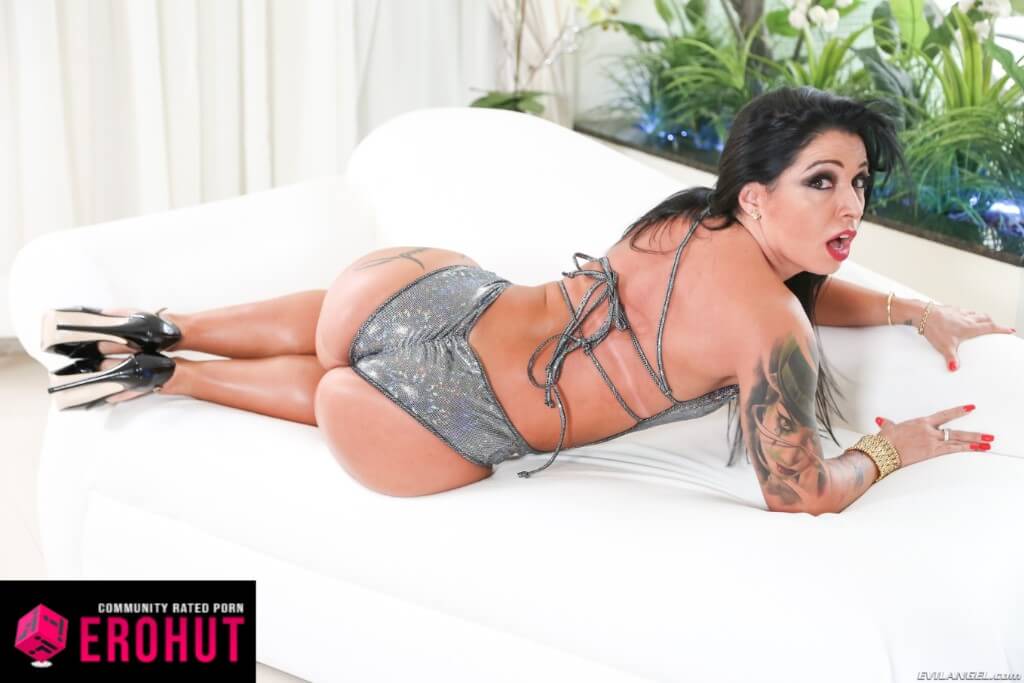 Monica Santhiago is on our best Brazilian pornstars list thanks to her XXL ass. She comes from the Rio Grande do Sul and that alone is enough. Unless you have no idea that many of the hottest whores are from there.
She makes all the folks back home proud with her messy anal and group sex videos. Monica's turn-ons include rough-fucking, sloppy blowjobs, big black cocks, and anal demolition derbies staring at her jiggly butt cheeks. I know you can't fit too many "I like big butts, and I cannot lie" memes, but Monica is an exceptionally round-ass monstrosity.
Any big booty lovers out there can look for her at RealityKings.com for more than just a few scenes.
#15 Luna Corazon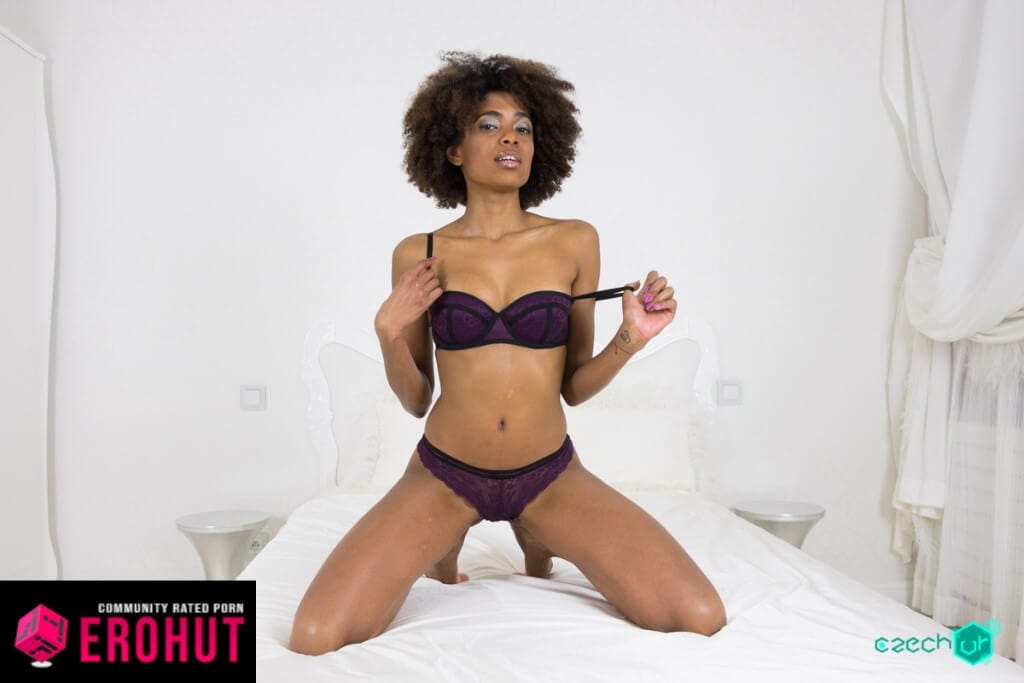 Let's skip chocolate quotes and think of Luna as one round coconut. Her hair, after all, does resemble one! Just don't peel that away, you sicko! Born in Brazil, fucking worldwide, and tasting all-male milk there is… How cool is that? Maybe that's a wrong expression since cum is warm.
One of such scenes is from Brazzers.com and we can't get enough. Not to say that they don't have more, but if you've seen Corozon's latest work, it's rather obvious what I'm talking about.
#14 Monica Mattos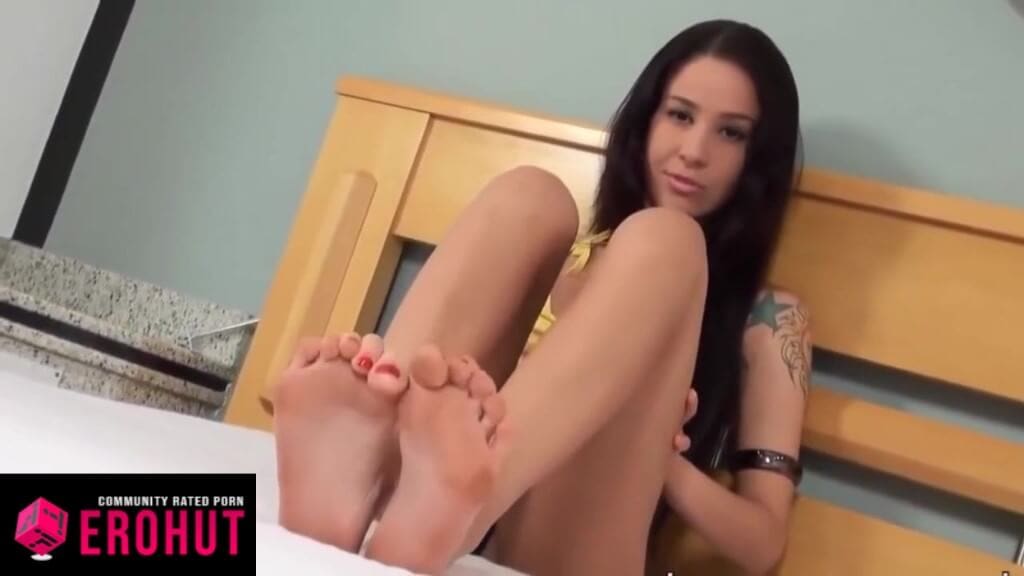 Monica Mattos, also known as Aaba Bin Sheikh, is a Sao Paulo native that won the AVN "Female Foreign Performer of The Year " in 2008. Yes, it was more than ten years ago, but still worthy of mention.
Nothing is off-limits for this Brazilian pornstar. In other words, you can see her doing DP scenes, strap-on fucking hot girls, and getting fucked with black cocks. Monica's body is incredibly tight, her boobs are perky and fake, and her face is that of a true slut. See more of her on Brazzers.com.
#13 Fernandinha Fernandez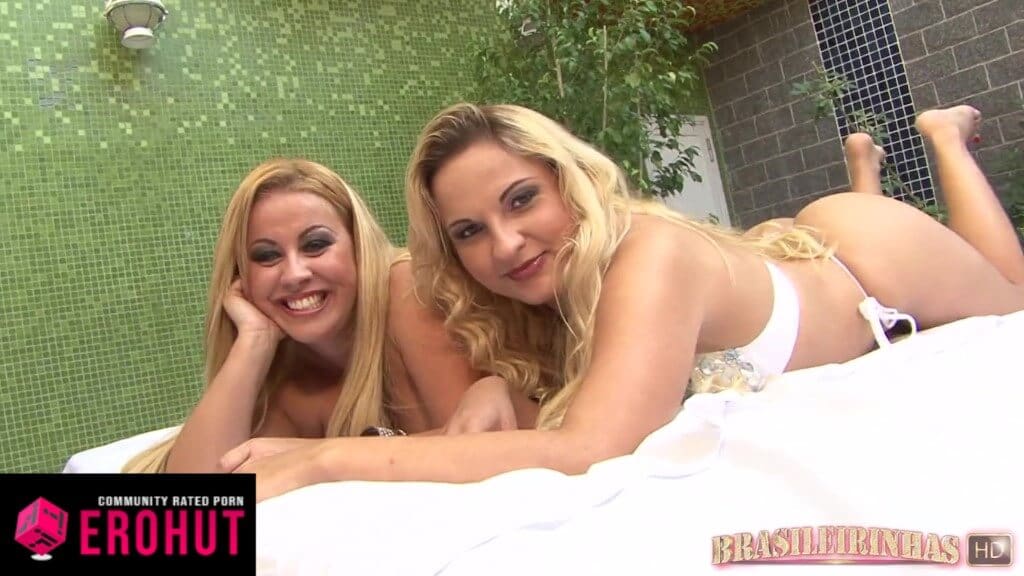 How rare are blond Brazilian pornstars? Are we looking at the unicorn? Sadly, like all the other ten on the list, Fernandinha Fernandez is… Yeah, a nasty little whore on camera is a massive turn-on for some and a big no for others.
For us, that's what we demand from every one of our pornstars. No matter if they are the ugliest or sexiest in porn.
#12 Darlene Amaro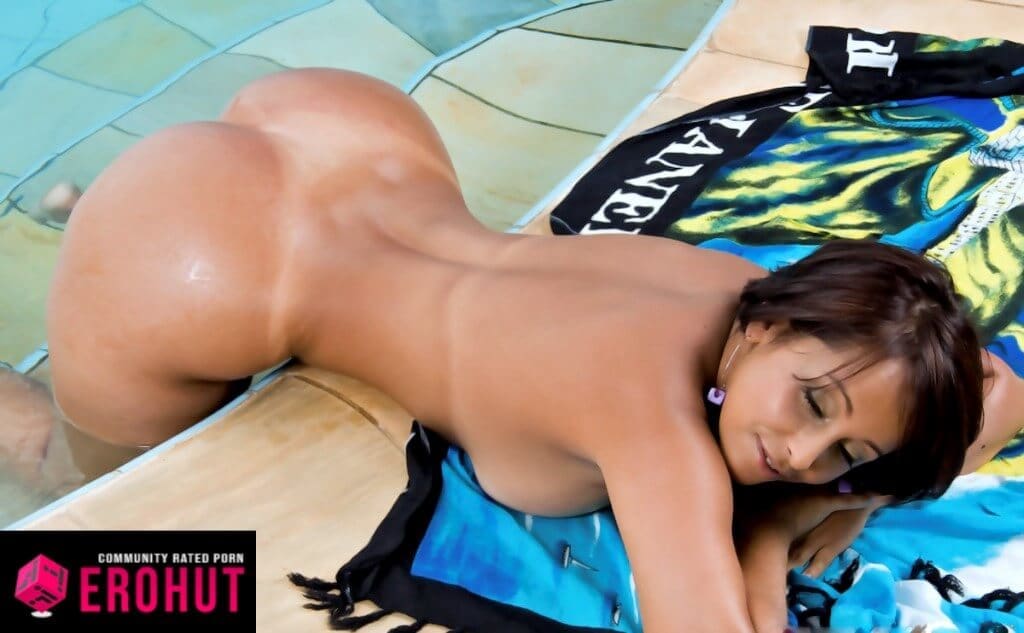 Do you yearn? I do when I get a glimpse of a butt-naked babe from Brazil flaunting her nude round booty in a pool. This fine-ass lady is Brazilian MILF Darlene Amaro, also known as Delanie.
Can you believe that she is 45 years old? Yet, Darlene still looks like an absolute goddess. In various scenes, Darlene gets fingered, fucked, licked, and rimmed, but she also straddles thick cocks, and makes lesbians worship her ass. We suggest you start with "Mike in Brazil" on RealityKings.com.
#11 Rose Monroe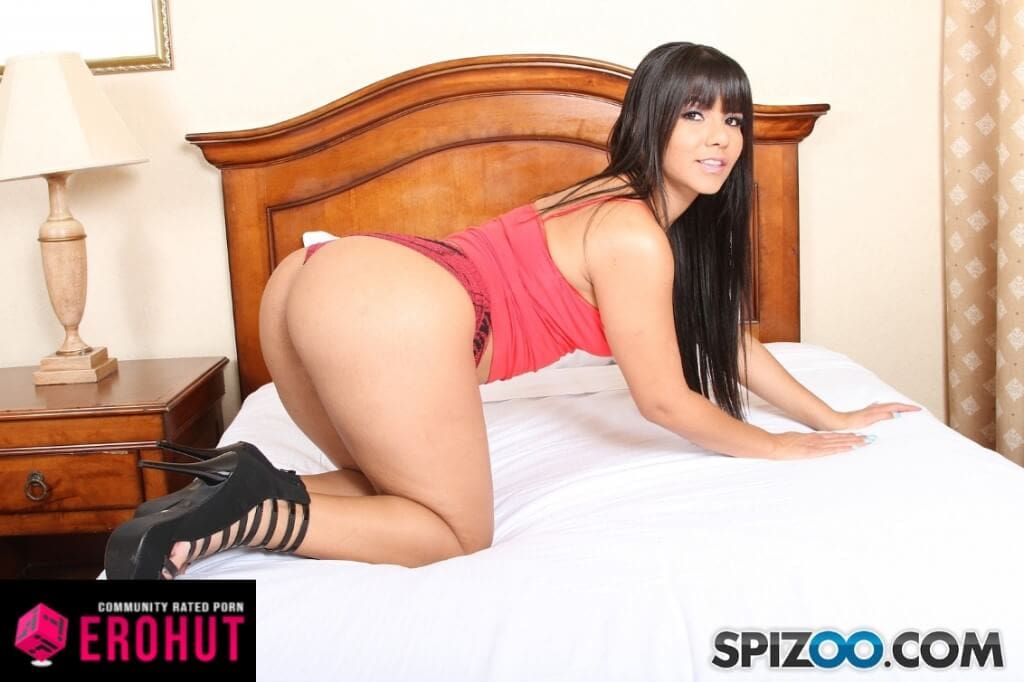 Two of the most incredible pornstars on RealityKings.com right now, Rose Monroe from Venezuela and yeah, you know the other one already.
She is the second Venezuelan pornstar to get a mention on EroHut and is considered the best in the country by some. I wouldn't dare to question experts' opinions and do agree with the conclusion. But, South Americans, you should be more than just proud! She's the one making your continent famous.
#10 Brazol Jantz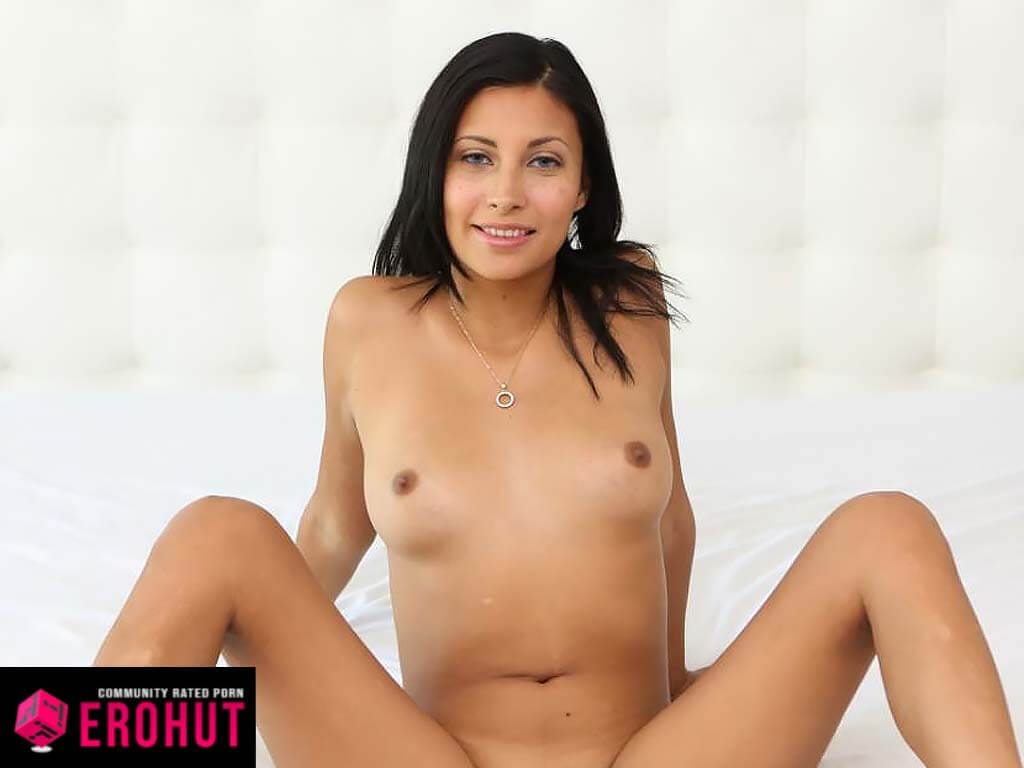 Imported straight from Brazil, miss Brazol Jantz is easily entertained. Especially if such activities involve male genitals, cumshots, semen cocktails, or the provocative sex position of "69". Lazy eyes? It's just part of her charm. Nah, she's all good and has no visible birth defects.
Some might get turned on by that garbage, but this is our hottest Brazilian pornstars list. That means no weirdos that don't arouse at least 90% of all of our readers.
#9 Jade Jantzen
While Argentinian pornstars are the rarest in our top 20, Venezuelan pornstars, too don't appear as often. A nice worthy mention and one with magnetic ass… This is Jade Jantzen. Did you jerk off to her already? We sure did!
Plump breasts, dark and healthy hair, red high-heels, the benefits just keep on stacking on top of one another. Enjoy all there is to Jade on $0 PornHub Premium.
#8 Juelz Ventura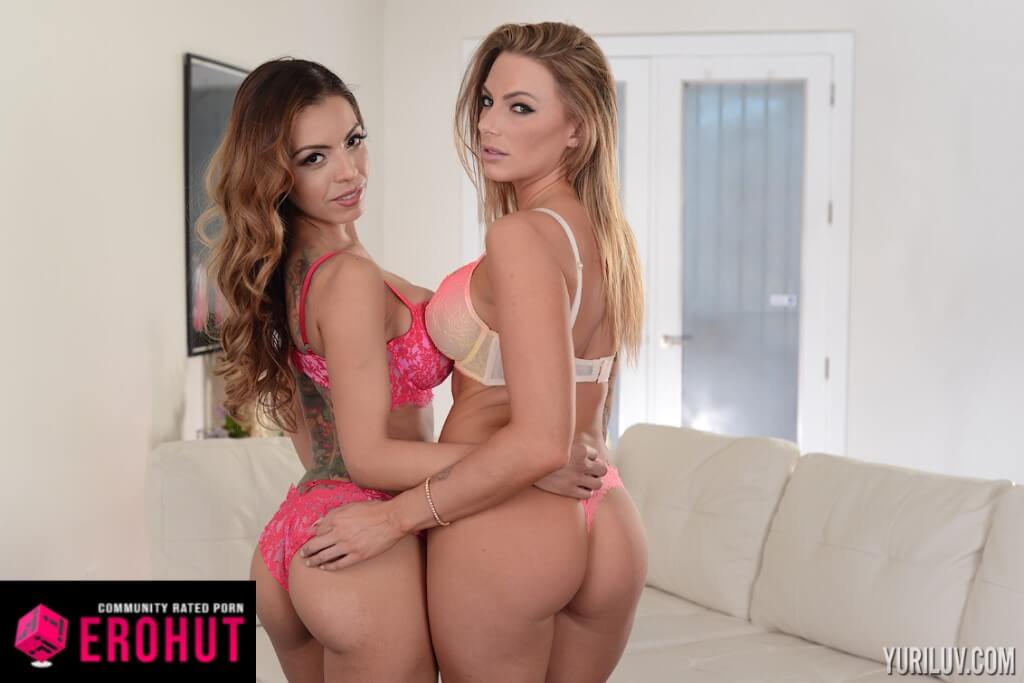 Dominant pornstars move you on the inside way more than tiny cuties? Let Juelz manhandle and fuck you with a strap-on in the ass, I have no doubts that she could do that. But, if I'm honest, sometimes describing these pornstars feels all the same. They rarely have distinctive characteristics or what we call a hook.
Juelz Ventura is too in this pond with tattoos, nice tits, fake hair, etc. It's the template that everyone loves.
#7 Alina Belle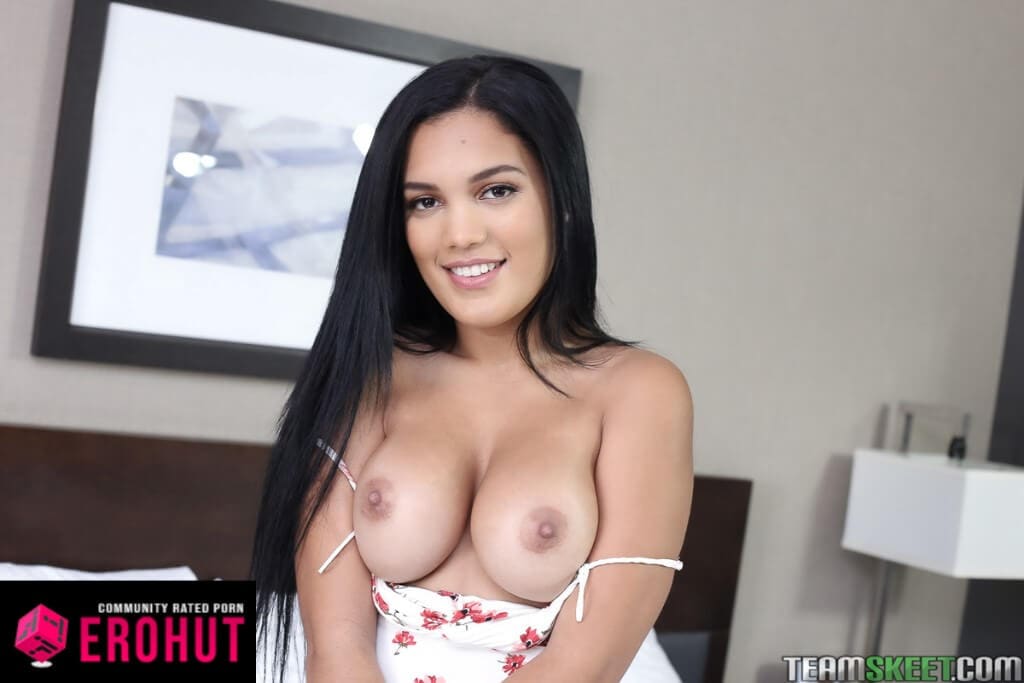 Alina Belle is an absolute marvel and an incredibly hot Brazilian pornstar. We love all women, but those born in South America tend to occupy more space with their asses. It's hard to picture Alina with natural breasts since even the porn hoarders haven't seen her all-natural. In other words, she had a boob job before all this mess even started.
Now, meet the owner of one of the rounded asses. No matter if you get your dick wet from her butthole or pussy juice, there's no turning back. So prepare to be seduced like an 18-year old virgin geek.
#6 Blondie Fesser
The prettiest pornstar to ever come out of Argentina is Blondie Fesser, just don't tell the president. Our list isn't all exclusive to Brazil, and when it comes to representing South American women, this is our go-to pick.
Sublime curves, unforgettable charisma, body with more plastic than our oceans these days, and marvelous videos at RealityKings.com. Fesser is a perfect catch in every way, shape, and form, and my dick loves her.
#5 Abby Lee Brazil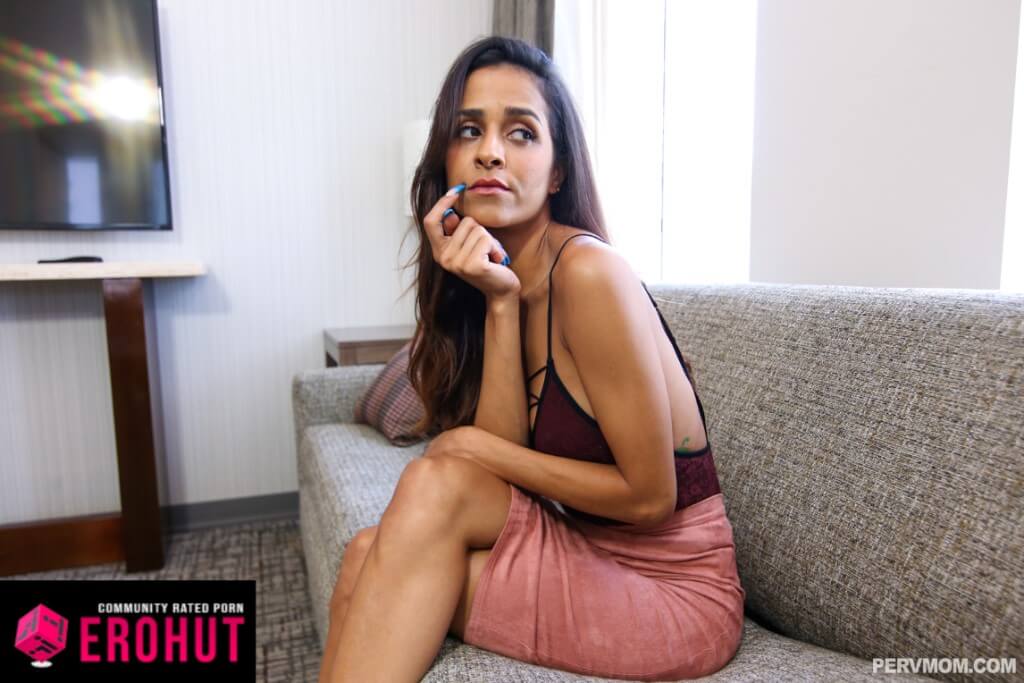 Belo Horizont is home to the lovely Abby Lee Brazil. This 28-year-old has made a name for herself in the US and worked with some of the top porn studios. Although busty and beautiful, Abby's luscious ass always steals the show.
It doesn't matter whether it's licking, oiled anal sex, teasing, or something else. There's just no way around her mind-boggling buns. Watch her in action RealityKings.com. Spread her butt, not your napkins.
#4 Marilyn Mansion
Twice as hot as the South American pornstars below, Marilyn did not surrender to the adult industry's influence. Natural 32D breasts that are classified as big, trimmed outie pussy (always a sight to behold), and much more.
Born in 1998, so still very much flexible and full of energy. The United States is the place of stay, but the ethnicity is Brazilian. Has sharp belly piercings that can rip your dick off. She knows how to pull the seductive eyes look.
#3 Joyce Oliveira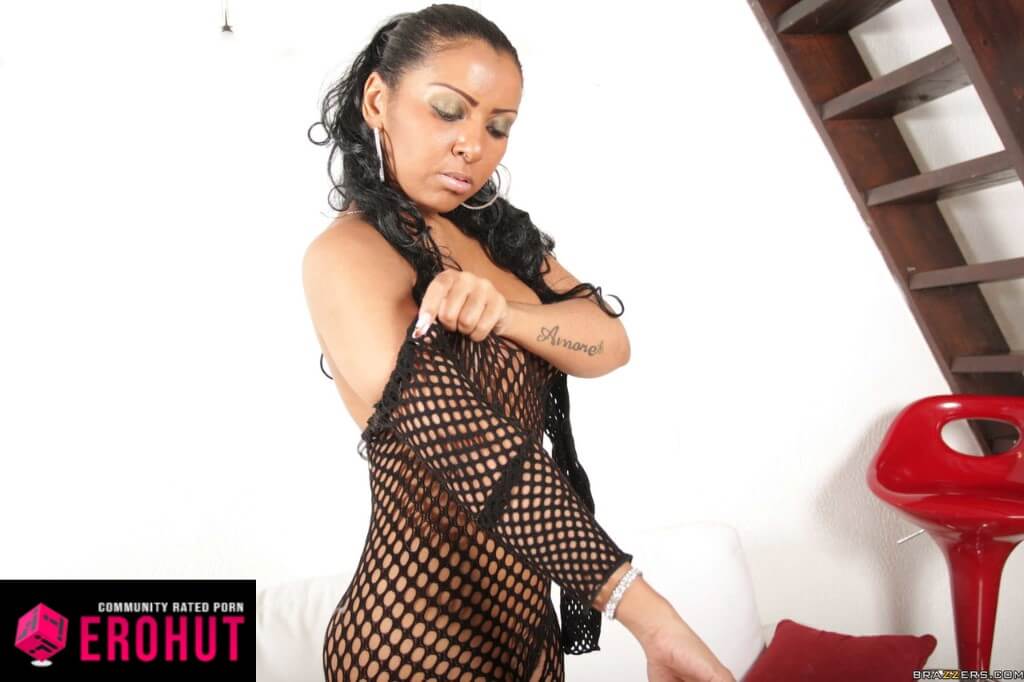 Joyce Oliveira is the first black Brazilian pornstar on this list and a mouthwatering one at that! Of course, this babe's biggest asset is her black bubble butt, but you have other things to enjoy too – for example, a pair of nice jugs or a beautiful face.
This whore flaunts a delicious ass, bounces it, and gets it fucked in many scenes. It's a tight, hot, wet wonderland that swallows up even the biggest of boners. Find Joyce under other aliases like Joyce De Souza and Graca Rios. She has half a dozen scenes on EvilAngel.com.
#2 Gina Valentina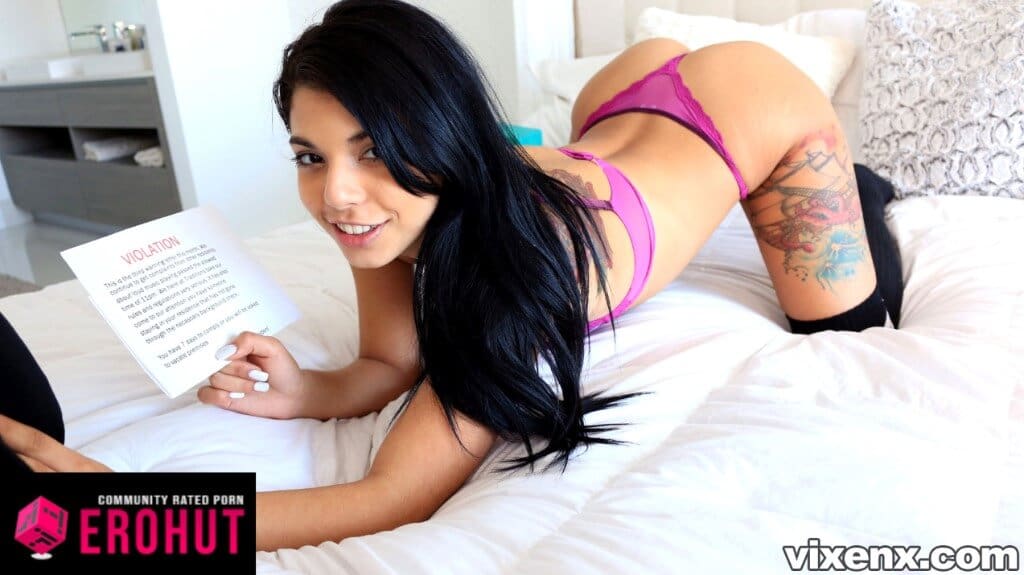 22-year-old Gina Valentina was born in Rio De Janeiro but found success as an adult actress in the States. Gina is cute and tiny at 5" 2', and has a set of small boobs plus a tasty ass. That thing has proven to be irresistible to millions of porn fans worldwide.
You can say that Gina has tried almost everything. From brutal castings, BDSM, lesbian sex, anal, and interracial group sex to fucking machines. Warm up with many epic scenes on Brazzers.com and see why she is in our top 10.
#1 Jessie Rogers
Young, cute, and curly Brazilian blonde Jessie Rogers is our favorite pornstar from Brazil. The combination of a pretty face and an incredible ass is a perfect one. She even had a sweet pair of little tits before trading them in for a set of silicone ones.
Jessie's work includes everything from slow or solo masturbation scenes to ass worship and rough interracial anal. However, dig deep enough and you will also find some nasty BDSM group sex with half a dozen guys.
Be sure to check other Jessie's aliases, too like Jessi Rogers, Jessie Cakes, and Pinkman. This hottie has plenty of videos on Twistys.com and Brazzers.com, to name few sites.
Anyway, this list was one of our favorite top 10s to create. Hopefully, you've enjoyed it as much as we did.