Are you bored with skinny teens? Do you like a big woman with some meat on her bones? Maybe even hate on people that bang skinny chicks as all you care about is butter and how to feed it to the filthy large sluts.
If the answer is yes, we've prepared a top 10 list of the hottest chubby and BBW pornstars! These curvy ladies have a big ass, big tits, and a big appetite for sex. Here we go… Get ready to have some fun.
#21 Karla Lane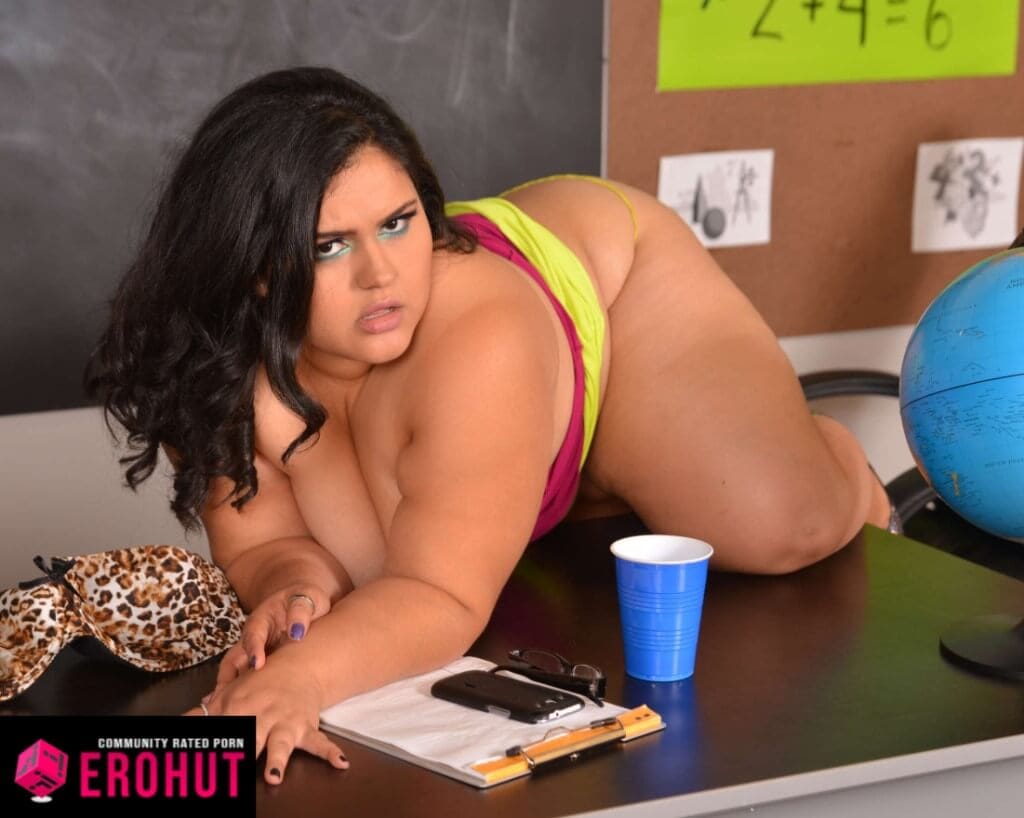 Karla Lane or Karla Navarro is a 5"2 BBW with naturally big boobs, puffy nipples, and a hairy pussy. She's a true veteran. With more than 13 years of experience in the business. You can feast your eyes on her scenes for days. Karla has more than a dozen videos on Brazzers.com.
As long as you are not touching her cake, she will let you fuck her. Other than that, stay away from her food. It looks like the EroHut site viewers aren't fond of Karla.
#20 Emma Bailey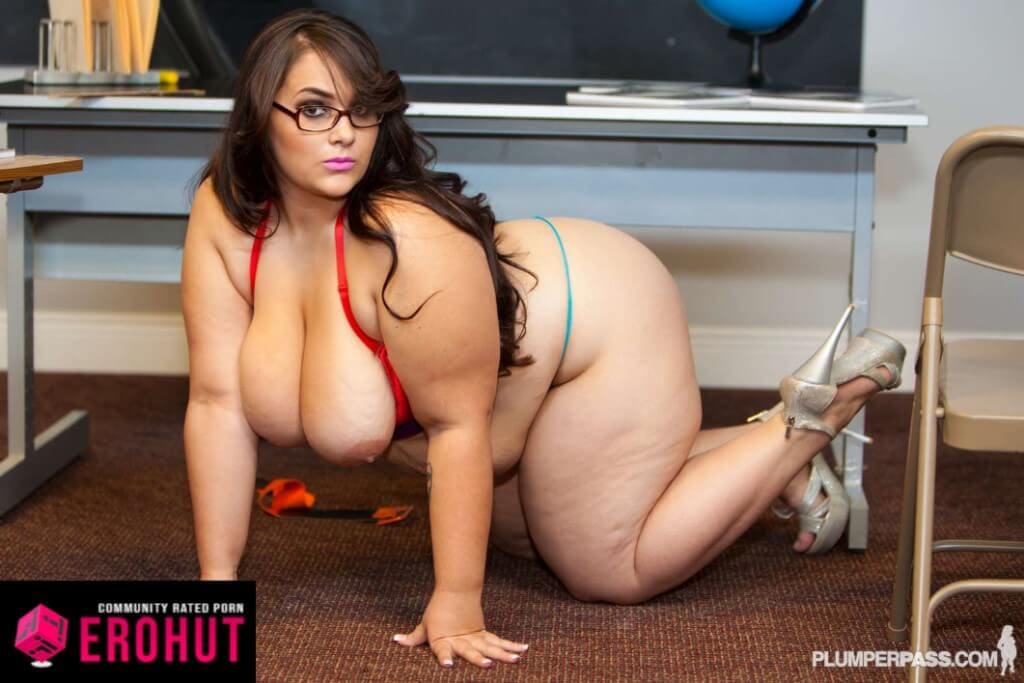 So hot that the butter is melting from her natural tits, or the Irish cream if you consider her last name. Sweet and spicy, large and full of plump features.
Not the fattest pornstar by any standards, but she does not have to be. I love her hair, her smooth skin, and the epic scenes that she is into. Would not mind banging her for the rest of the decade. Then, dump for something younger and hotter.
#19 Eliza Allure
Here's a short story about Eliza Allure before you wank yourself to sleep. Having seen success with Sofia Rose (she's in our top 10), Brazzers tested the waters with another BBW and that's it. With measurements as large as 40F, Eliza prides herself as an early "exhibitionist" and if you want "meat" instead of potatoes aka affirmations, there are almost 10 awards somewhere below her fat rolls.
From performer of the year to solid penis polisher. You know what they say about fat chicks… They suck dick good because bitches can't say no to tasty foods. Pour some lard and get ready for the blowjob so hard it gives you a concession.
#18 Cherokee D'Ass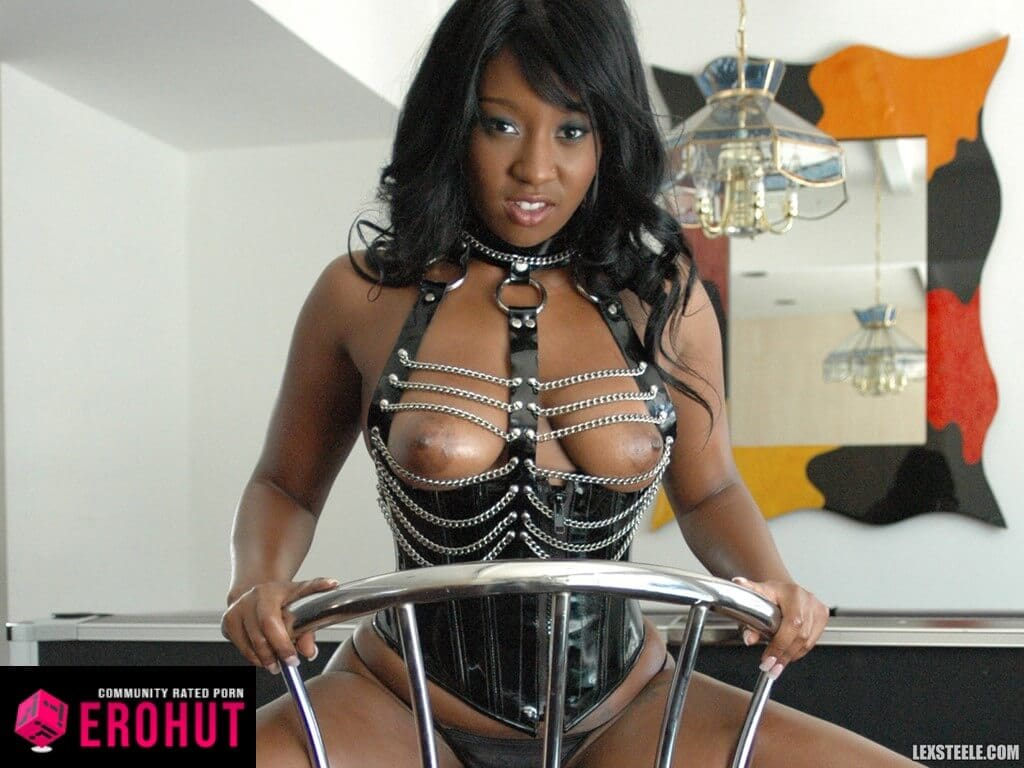 It's hard to pass up a fat ebony pornstar like Cherokee D'Ass. After all, black girls always have the best booty. Has few tattoos and goes for that trashy slut luck. We approve of all of that.
Cherokee is a stacked BBW that can twerk on dick! Or maybe jiggle her butt and fuck like no other chubby pornstar. Her best work is available on Brazzers.com.
#17 Erika Xstacy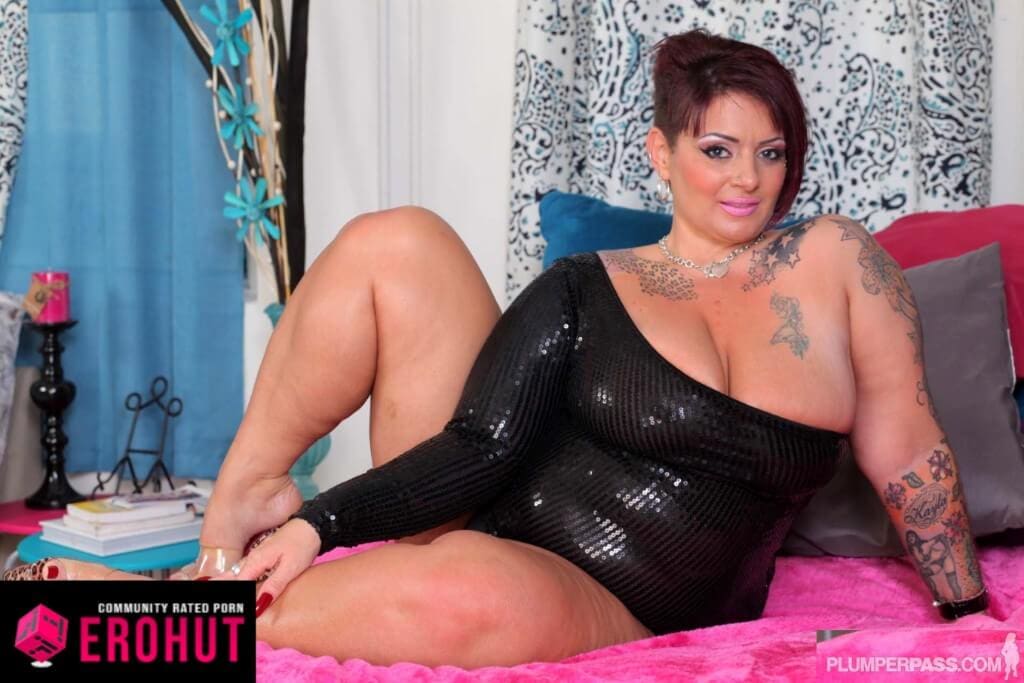 Simply put, Erika is one beautiful pornstar. This picture does not do any justice and yes, she does have legs. This fat, mature performer with pussy piercings loves flaunting her mind-boggling figure and tattoos.
She's also not afraid of big cocks, anal, or having kinky fun on her cam shows. So, that concludes our top 10 list of BBW pornstars. Do you have any favorites? Share them with us in the comments.
#16 April Mckenzie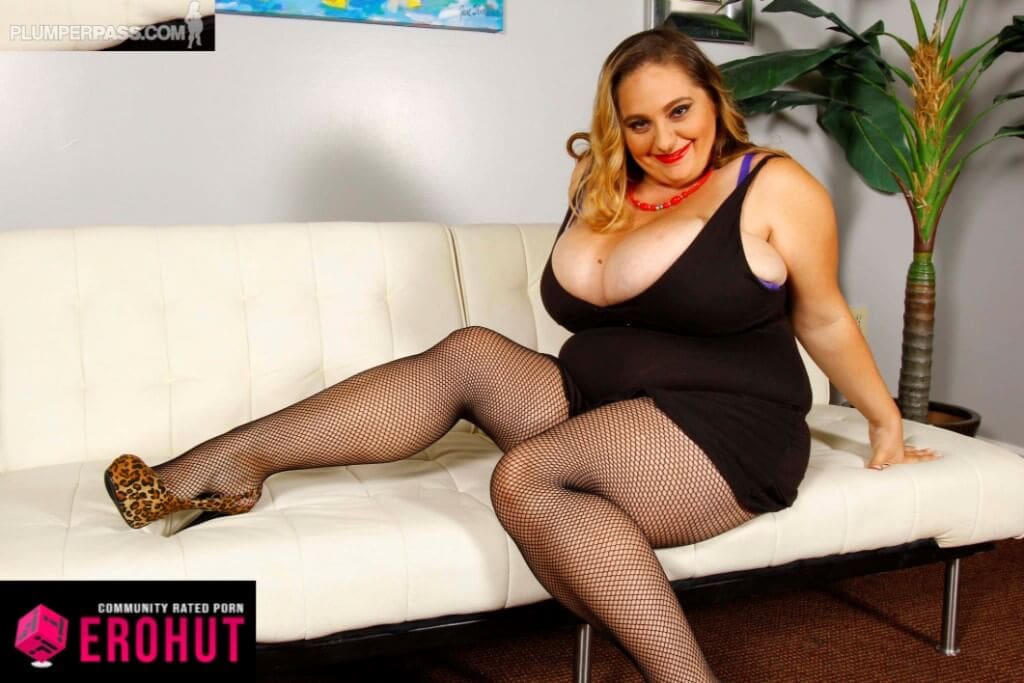 Thanks to suggestions from our community, we are including April on our list. My least favorite of all BBW pornstars, but hey… These are your votes! Hit that upvote button and let us know how you feel about her.
Her massive natural boobs are about to reach the ground, and the guy is struggling. You don't go fuck April with a pencil dick. No, this whore requires massive dildos.
#15 Claudia Marie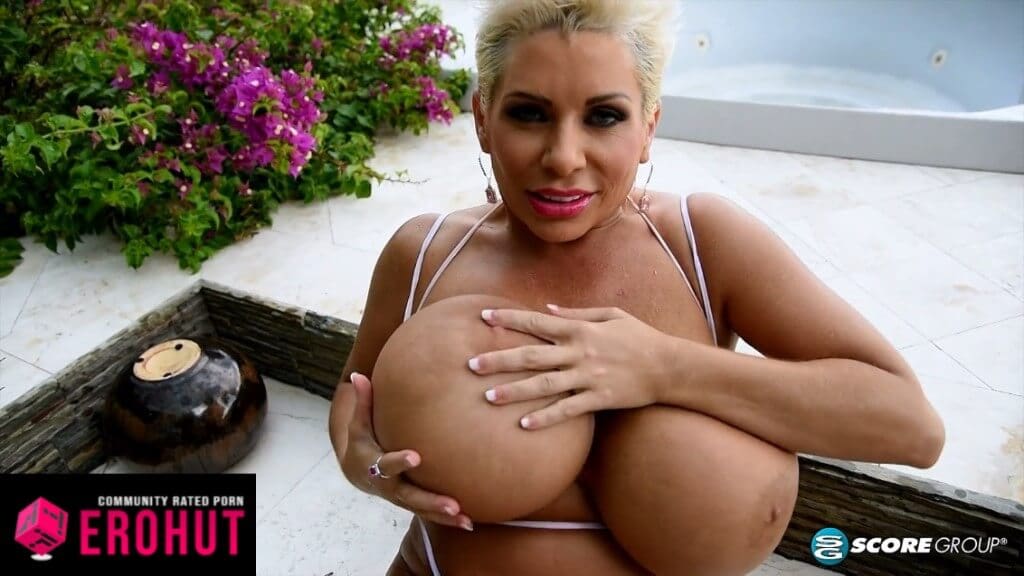 A chubby pornstar with short hair and saggy tits. You could use these jugs as weapons. Grab her by the pussy as the president said and keep on plowing. One of the oldest pornstars on EroHut at this moment.
When you get a beast like this one, personality is secondary. Just fuck her and ignore the rest. Some love her and others don't care. What do you think about Claudia Marie? Not a pretty girl for sure.
#14 Klaudia Kelly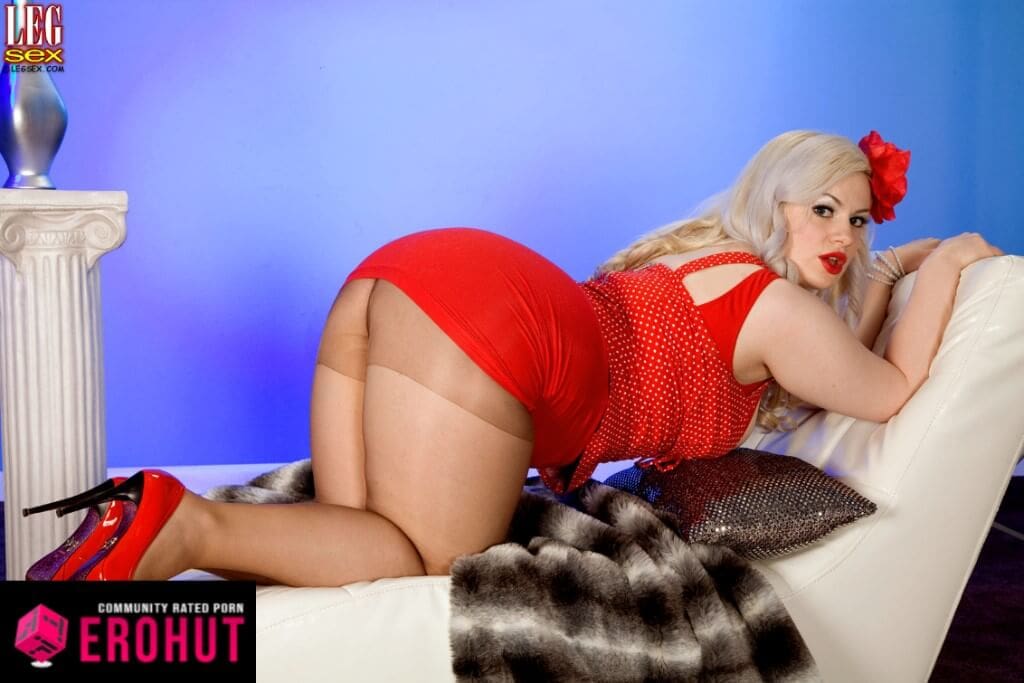 Gretel von Bonbon is Klaudia Kelly is a blue-eyed, BBW blonde pornstar with juicy flapjack tits and an unforgettable ass. Can you even reach her pussy from behind? That thing is huge. Like the SUV of women.
She's a real treat as far as fat pornstars go! Lives for deepthroating, black dicks and lingerie. Enjoy her work on EvilAngel.com, which is where most of her scenes are.
#13 Bunny De La Cruz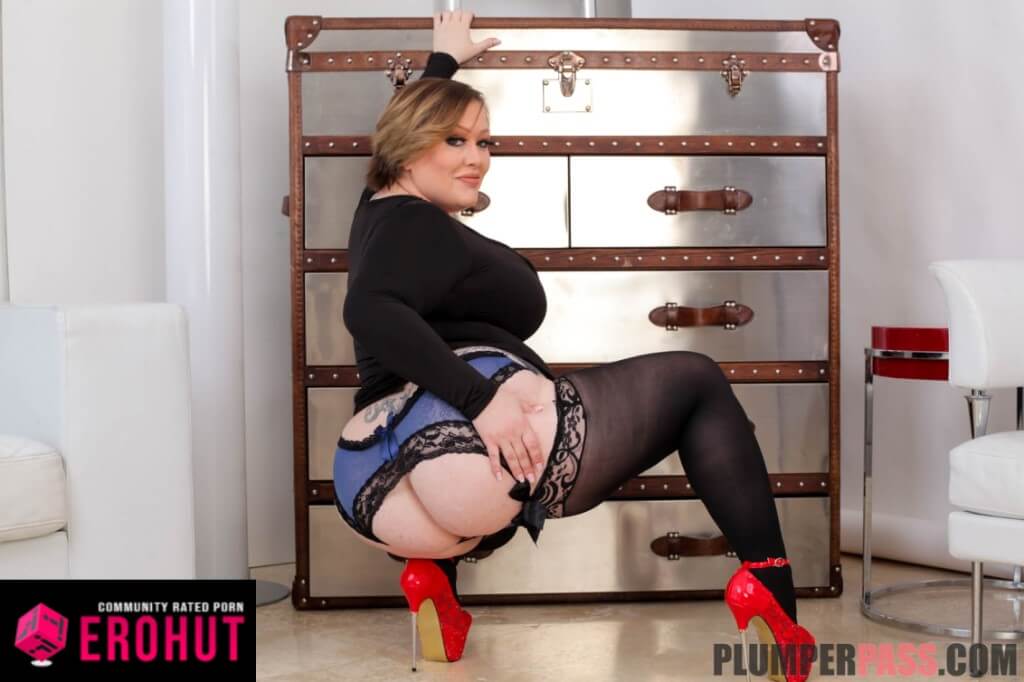 Bunny also goes by the name of Vixen 34JJ, for some reason. So, you know that her giant breasts are tailor-made for motorboating and tit jobs. But there's more to this cubby pornstar than that. She also loves to toy her fat pussy and fuck her brains out.
As you can see from the pictures, this fattie needs more than one dick. Must have that daily protein intake. Check her out on $0 PornHub Premium Network.
#12 Alexxis Allure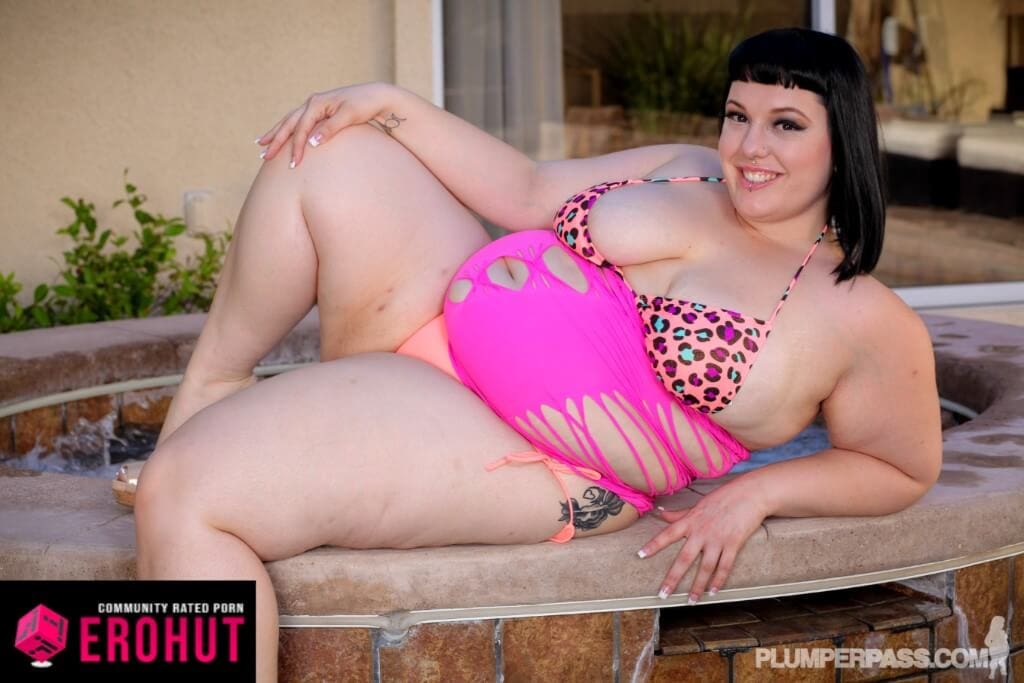 Mmm, that mouth of hers is open and ready for some dick. A plus-size pornstar, Alexxis Allure is a big fat babe that's bulging at the seams. She's the perfect choice for anyone! I mean you are reading this list for a reason. That's if you want an SSBBW with a shaved pussy, fat legs, and a cute face.
Join her for the jacuzzi and make some cum bubbles. Jizz inside her mouth and let this babe eat everything.
#11 Sheridan Love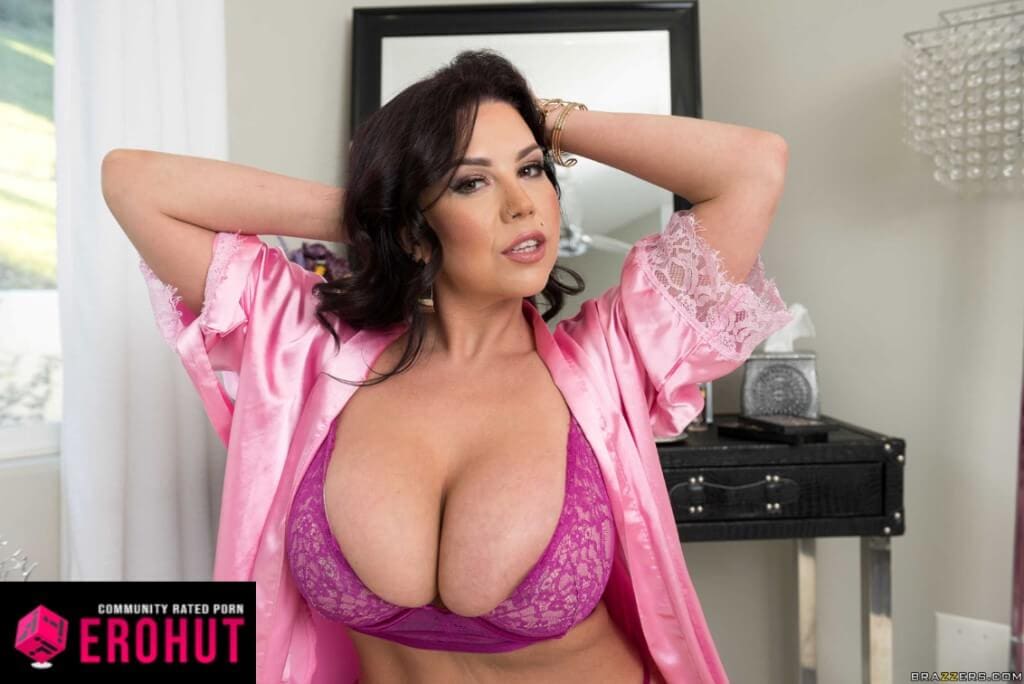 The pornstar with one of the firmest, rounded butts of any fatties. She is like a white version of a hot and oversized black chick. With her eyes closed, Sheridan is dreaming about that cheese-filled burger. So, that is the only downside of her.
Ignoring my poor jokes, this black-haired fuck machine will make you limp. Not because of her bad looks, but because you will come as soon as she is naked.
#10 Scarlet LaVey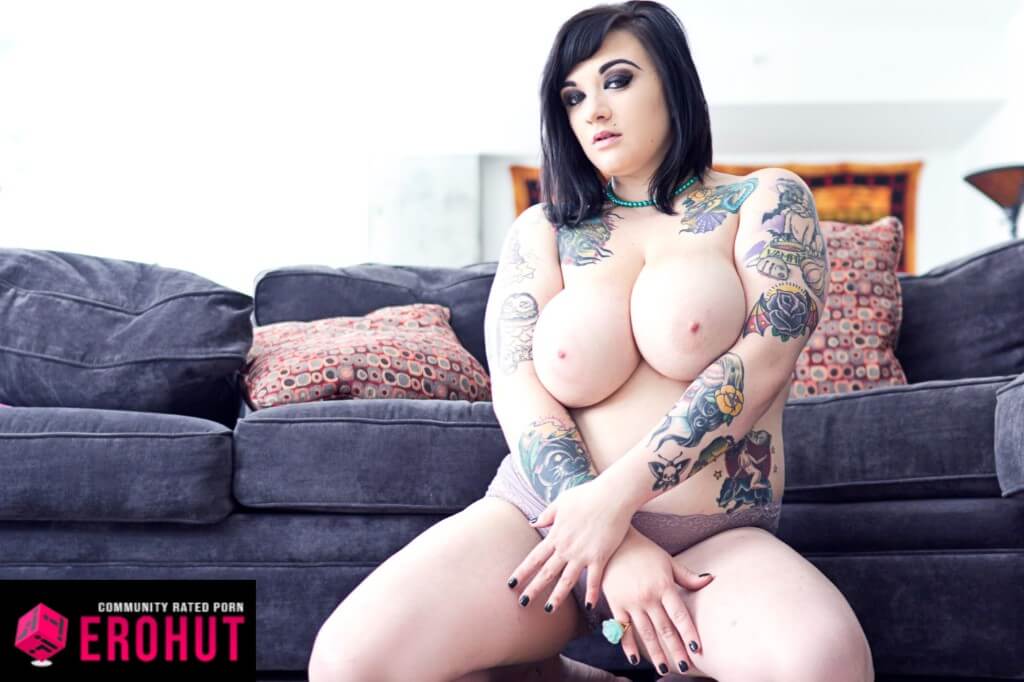 Also known as Christine Rhydes, this brunette BBW has epic big boobs that are perfect for titty fucking. She has a bunch of tattoos and rocks the goth girl look. Can't say it's unique, but whatever. LaVey does not apply too much make-up during her sets.
Scarlet likes to dress up in lingerie and has a lot of kinks. See more of her on $0 PornHub Premium account. Yes, it is free.
#9 Alex Chance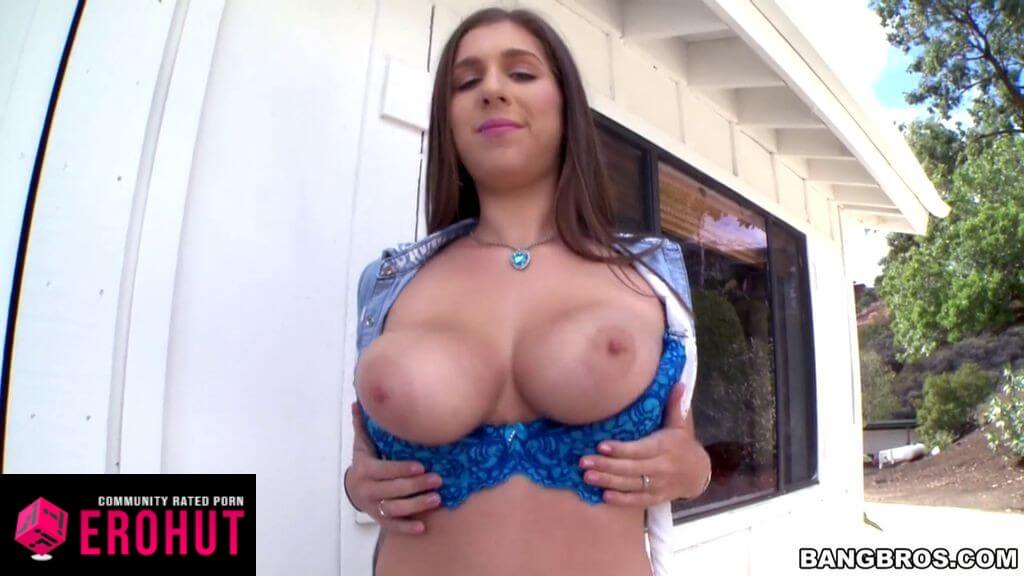 Would you give her a chance? An opportunity to fuck you that is. Look at her fatty face as you insert your dick. Better yet, grab these beautiful tits and go to town.
Even if you are not appreciative of chubby pornstars, at least there are tits, right? That's the favorite part of any massive woman. She has straight hair that just gives an impression of curly. So, she is like a plump version of a sexy mermaid.
#8 Dors Feline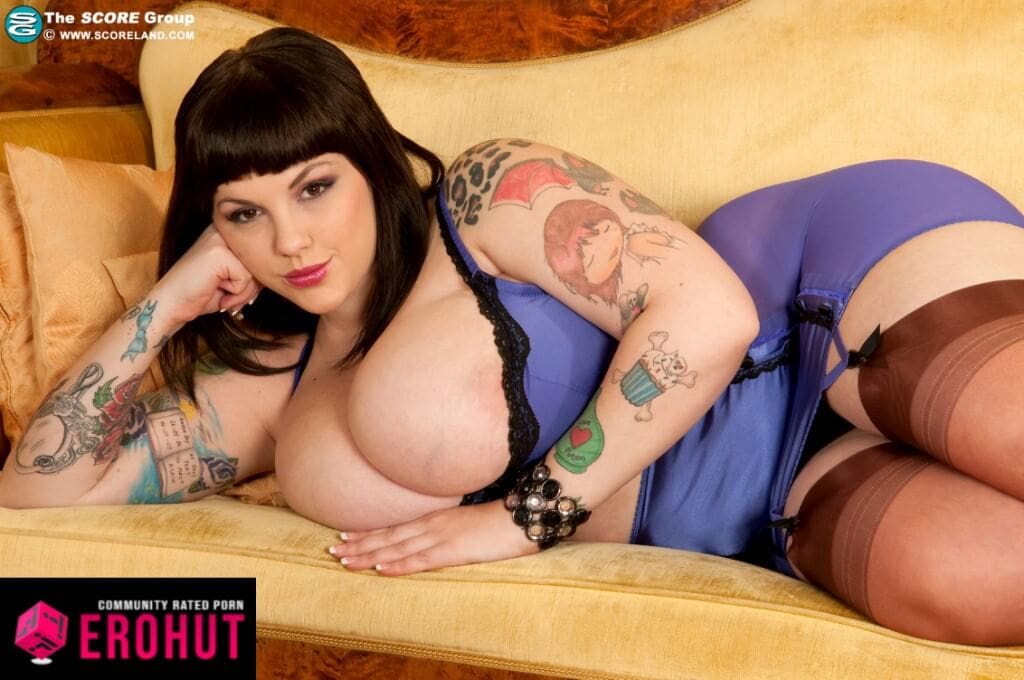 Not everyone can pull a chubby pornstar look. I mean, you can always end up with too much fat and no curves or bad lines.
Dors Feline, on the other hand, is not one of them. It's a rarity, but just maybe she is hotter chubby than slim? Marvelous tits, tiny pussy lips, and some random tattoos. Sexy brunette with short legs and a seductive smile. An essential package with a hot breakfast, lunch, and dinner.
#7 Felicia Clover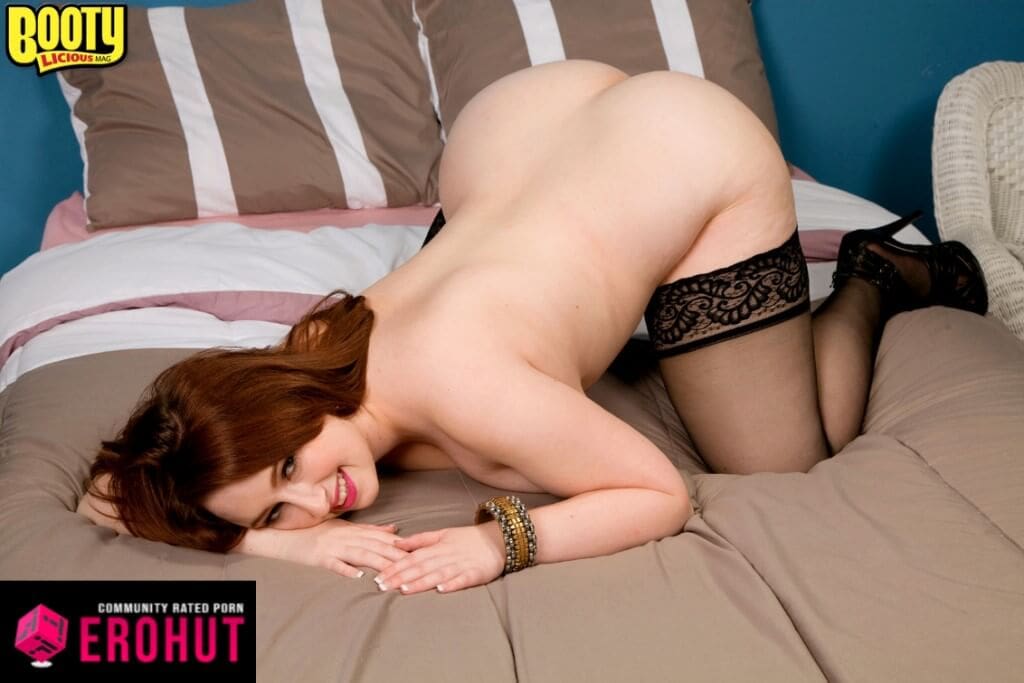 A young redhead BBW pornstar, Felicia Clover is one of our favorites on this list. She has a beautiful face, pale skin, and irresistible curves. Although officially retired, you can still watch her interracial, anal and tit fucking scenes on various sites.
Look at her, all smiling at you and waiting for the inevitable. Fuck her good enough and she will treat you with a nice and greasy breakfast. Most likely, it will be her asshole.
See more of her on TeamSkeet.com.
#6 Angelina Castro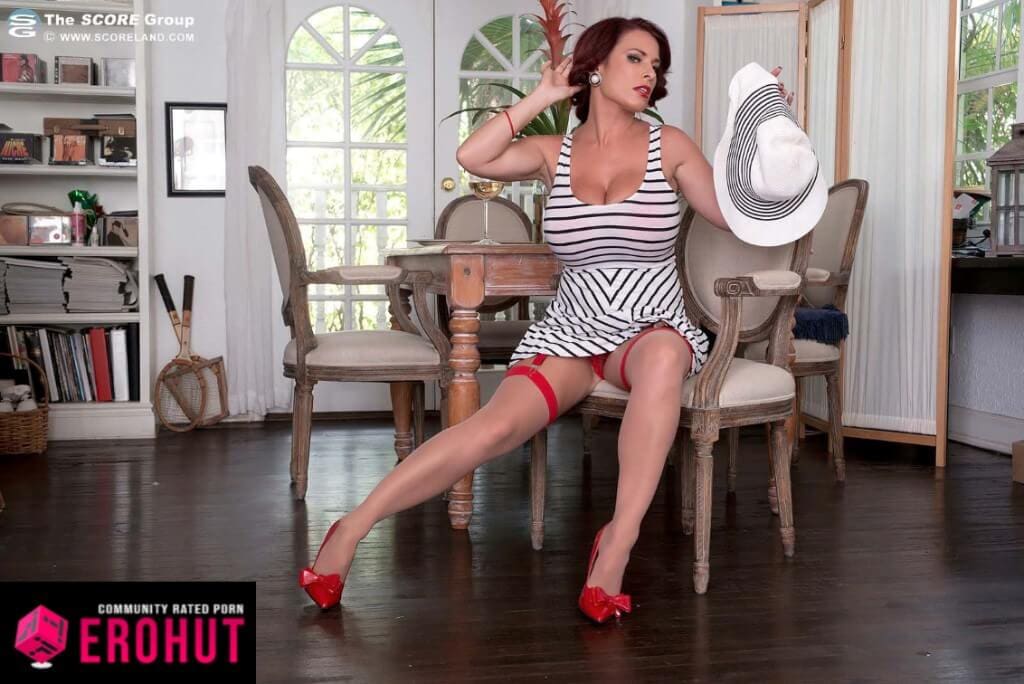 Fat Latina Angelina Mundo or Angelina Castro is a Cuban-born chubby pornstar. Has the body of a fat goddess. Her big firm tits with large dark nipples are simply mesmerizing. However, nothing beats watching her massive ass bouncing on your dick.
Could beat you in cheesecake eating competition, but you could beat that pussy of hers.
Want to take a look? One can fund her on the RealityKings.com.
#5 Arianna Sinn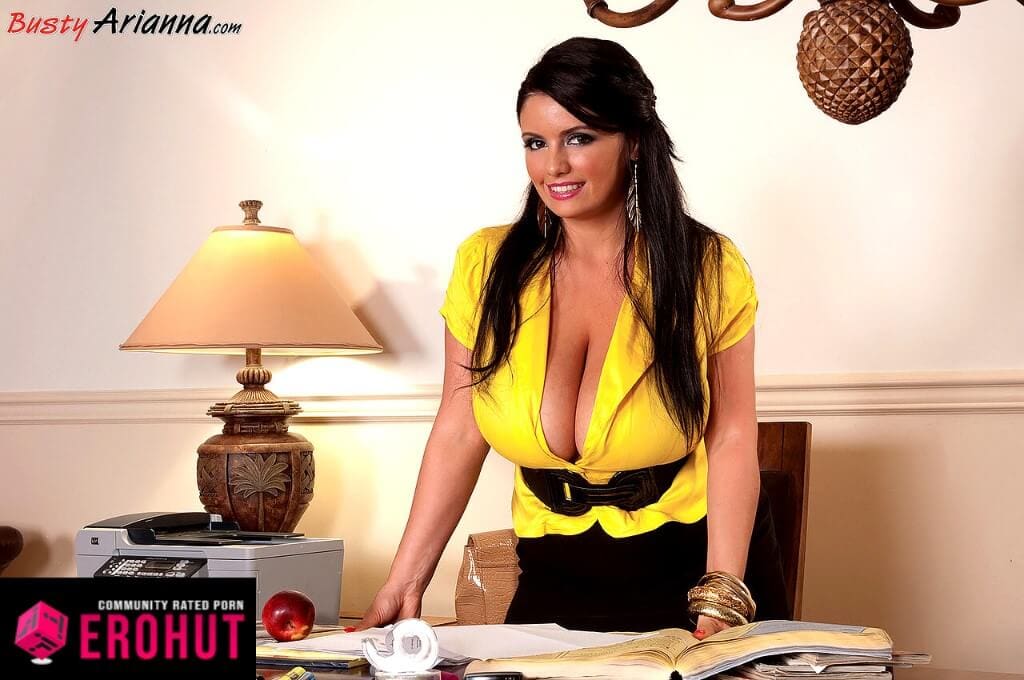 Can you guess which of the three chubby pornstars Arianna is? It's the Oreo filling in the middle. The smallest of them all, but it's… Oh, the size does matter on this list!
Anyhow, I do love her kinky looks and somewhat flat stomach. Turns out, fat women can also have a sexy belly. Feel free to throat fuck her and she will thank you for it. Just don't go for too long as you are burning her calories.
I mean, she makes a living from her chubby looks.
#4 Sofia Rose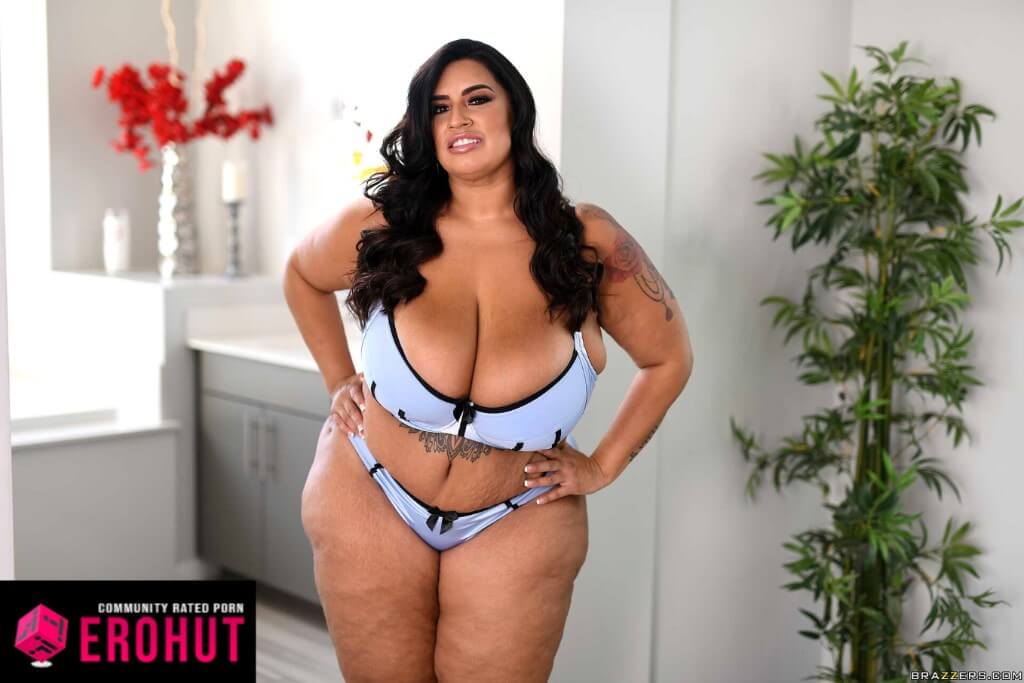 Weighing impressive 240 lbs. or 107 kg, Sofia is a chubby pornstar that enjoys it all. I do mean white, yellow, and black dicks. While her portfolio is not as large as some other performers, the scenes are legendary.
She will suck your dick dry, no matter how smelly it is. Loves to east women or ass as well. While this video does not reveal it all, Sofia has a tramp stamp on her back. Before you call her Mexican, she was born and raised in America.
#3 Mazzaratie Monica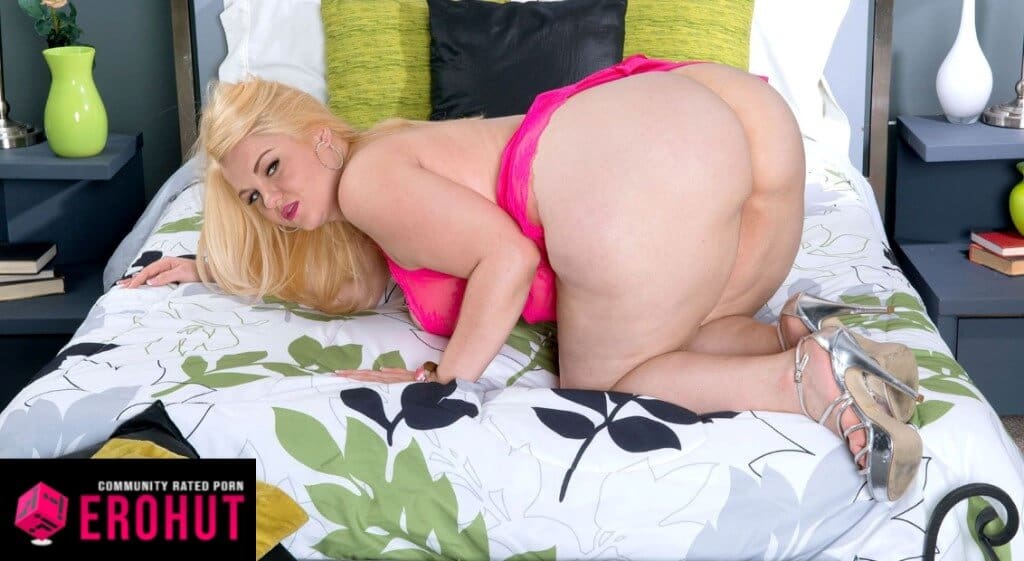 Despite the name, Mazzaratie is built like a truck rather than a sports car. Unless it's a heavy Tesla with 2 tons of batteries. Nonetheless, this pale blonde BBW has a pair of massive tits and a giant ass that will take your breath away.
With the hat on top, she could be one of those nasty McDonalds' employers that you want to fuck. Her ass is as plump as 2 giant watermelons.
#2 Sophie Dee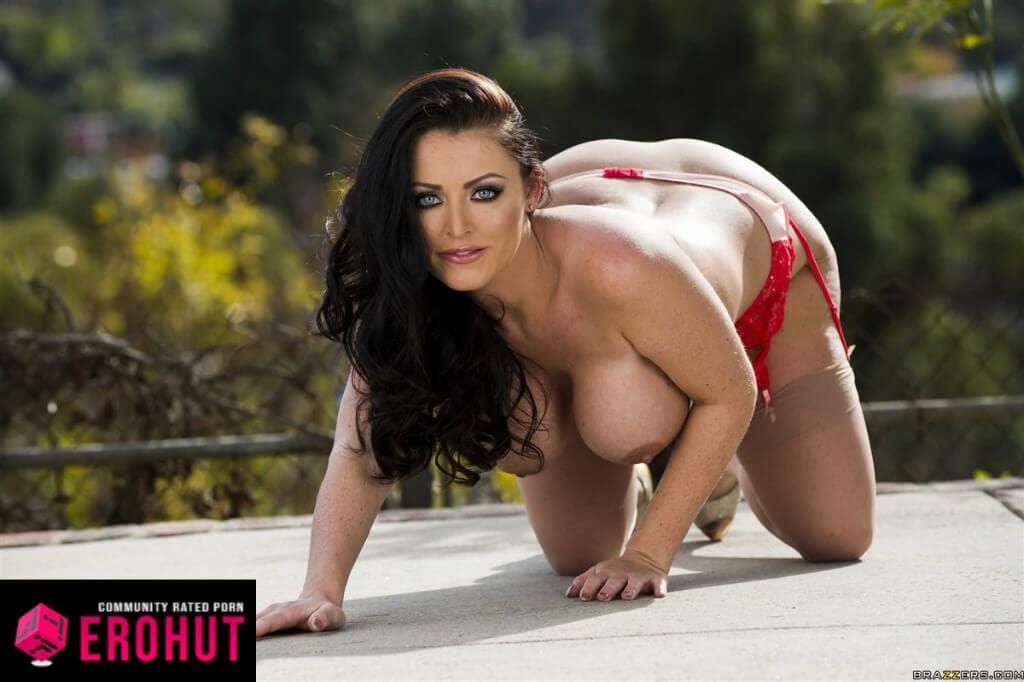 The slimmest of chubby pornstars if that even makes sense. Everyone knows Sophie Dee because this UK born slut is pretty much everywhere. I understand that for some, she won't even qualify as fat. However, her weight to body height ratio does technically make her overweight.
Something inside my pants is already swelling, so I am heading to Brazzers.com. That's where most of her works are.
#1 Anastasia Lux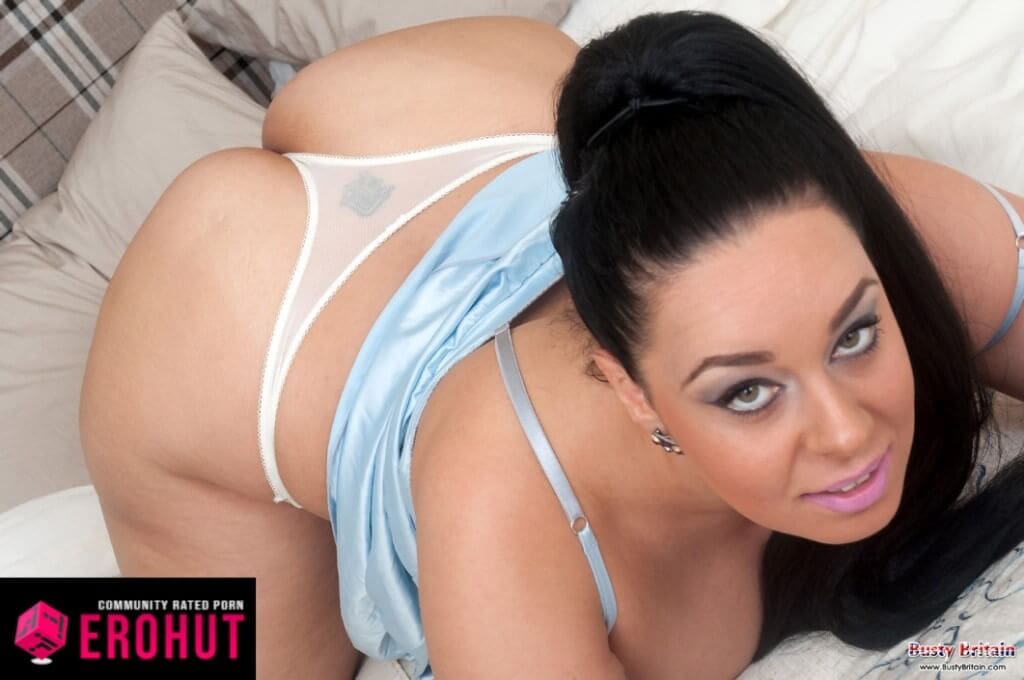 Working on her knees, Anastasia is another hot chubby pornstar for you to consider. Her glowing skin and amazing shape will make you worship her. If she's not wife material, then ask her to be your girlfriend.
She already holds to the blue dildo, which means the oven is ready. Imagine her greasy pussy juices flowing on your cock. That's some tasty stuff.