Big breasts – we love them! It doesn't really matter whether they're natural or fake. As long as we can look at them, touch them, squeeze and suck on them.
While all that gets us rock hard, we like nothing more than sticking our dicks between a great pair of jugs. How about you? It's only natural then that we share our favorites in a top 10 of the hottest busty pornstars, perfect for tit jobs and boob fucking. The whores pictured below are some of the best in the business when it comes to tittyfuck porn. Even better, they love to get cum on their nipples. Shall we start or your mother is in the room?
#21 Chintia Flower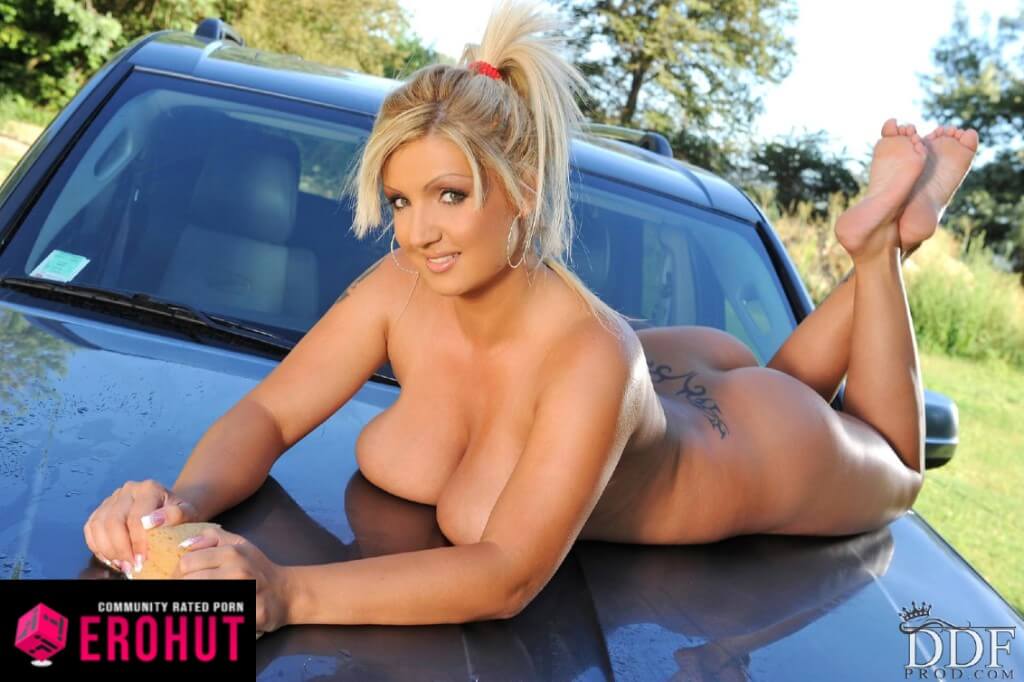 Don't confuse her with a delicate plant. Chintia Flower is a wild, kinky whore that has never learned to say now. Plug her asshole with large objects, cum on hair or tits, everything goes. It's all fun and games and she does it all to please the fans.
Among thousands of busty pornstars, Chintia differentiates herself with short hair and a horny secretary look. It's one of those hot MILFs that everyone wants to fuck.
#20 Ivy Lebelle
There's an illusion that Ivy was not gifted in the boob department. That's only true if you disregard the enhanced boob surgeries that have pushed her measurements to 34D-27-35. However, due to the larger than "average" height of 5'7", you don't even notice titties as much. Despite a larger frame, it's important to remember that no matter what, your cock size remains the same and is proportional to the chest size.
So, what I'm saying is that Ivy Lebelle is heads and shoulders above many mediocre whores for titty fucking.
#19 Emily Mena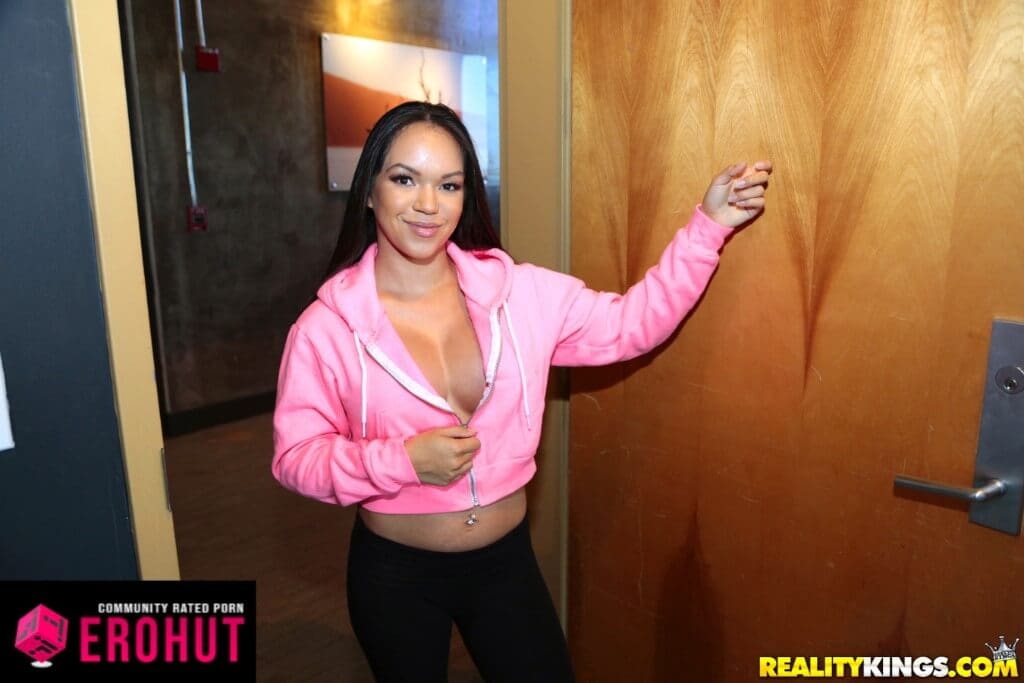 A somewhat exotic babe, Emily is a brunette busty pornstar with a duo of fake, gigantic tits. Rocking sensitive nipples, slim figure, and tanned body, it's hard to resist this one. I'd donate my life to her, all for the opportunity to slide my dick between her tits.
I think big tits work great on Emily, even though she is on a smaller side. I cannot name a single scene where she wowed us, but there are plenty of hot ones.
#18 Alexis Fawx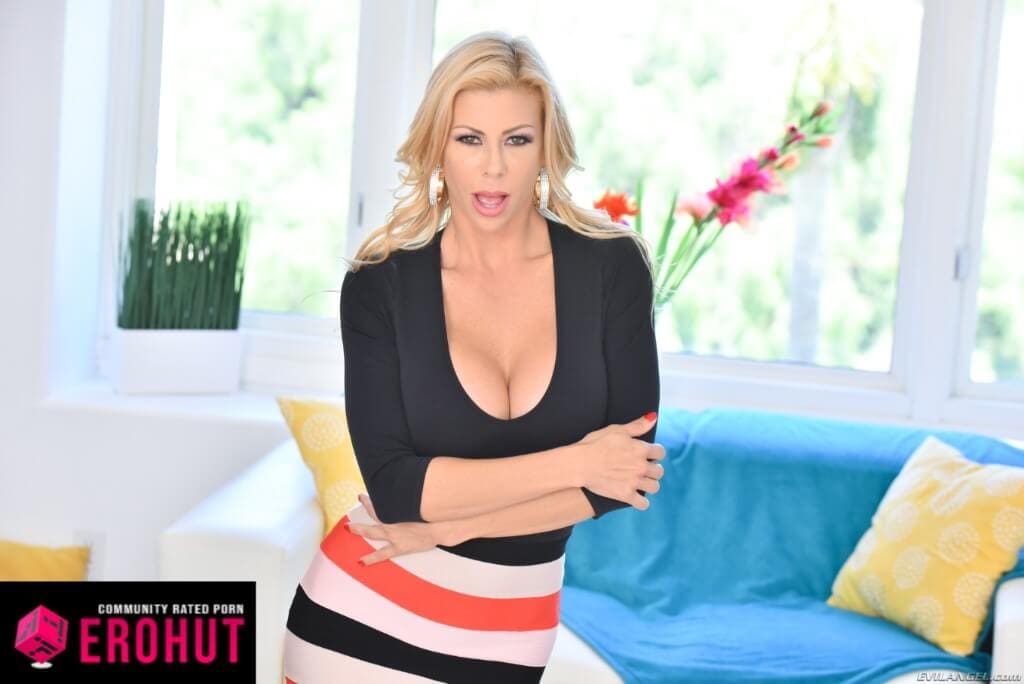 Sticking out soft as carpet tongue just in case you want to throat and not titty fuck her. Alexis is a mature pornstar that knows the value of a good bust.
With cheap makeup and Chinese-made eyeshadows, you are free to cum anywhere, including your face or eyes. She won't get mad and cook you a nice breakfast after a wild night instead. Now, the tits are the greatest part of Alexis.
#17 Alexxa Vice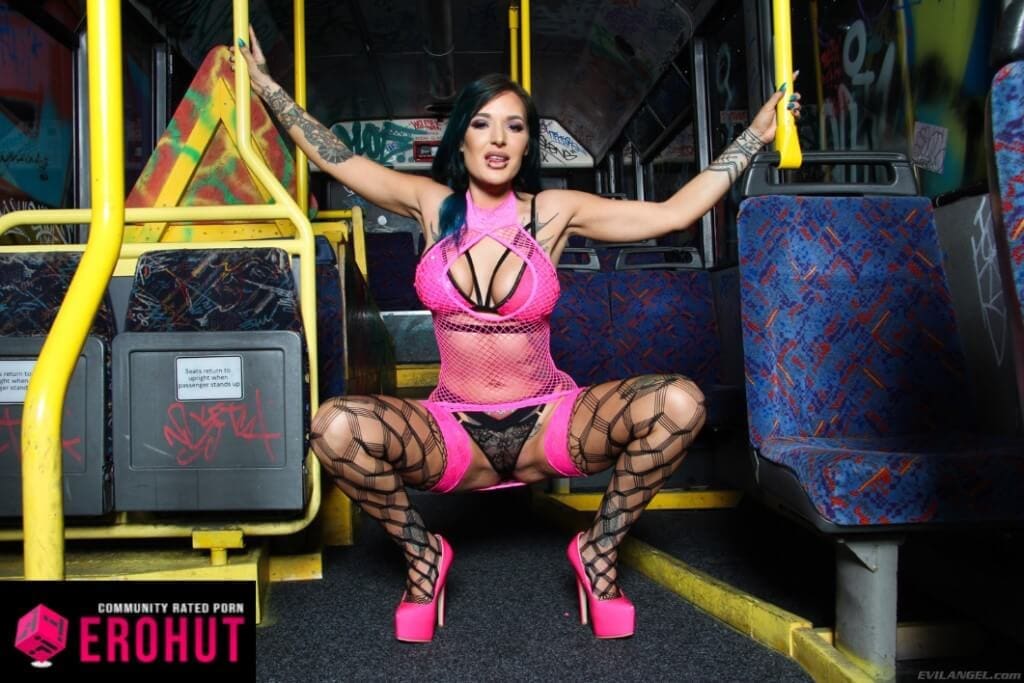 Oh, so female pornstars aren't good enough for you? The levels that your dick is floating at are way out of this world, maybe? How about a redhead slut with alien eyes and snake tattoos? Add a bunch of piercings and a space suit too.
Alexxa Vice loves cosplay porn and is the only busty pornstar that is as fun as a Roller-coaster ride. One can take it here anywhere, any place, and any timeframe.
#16 Kailani Kai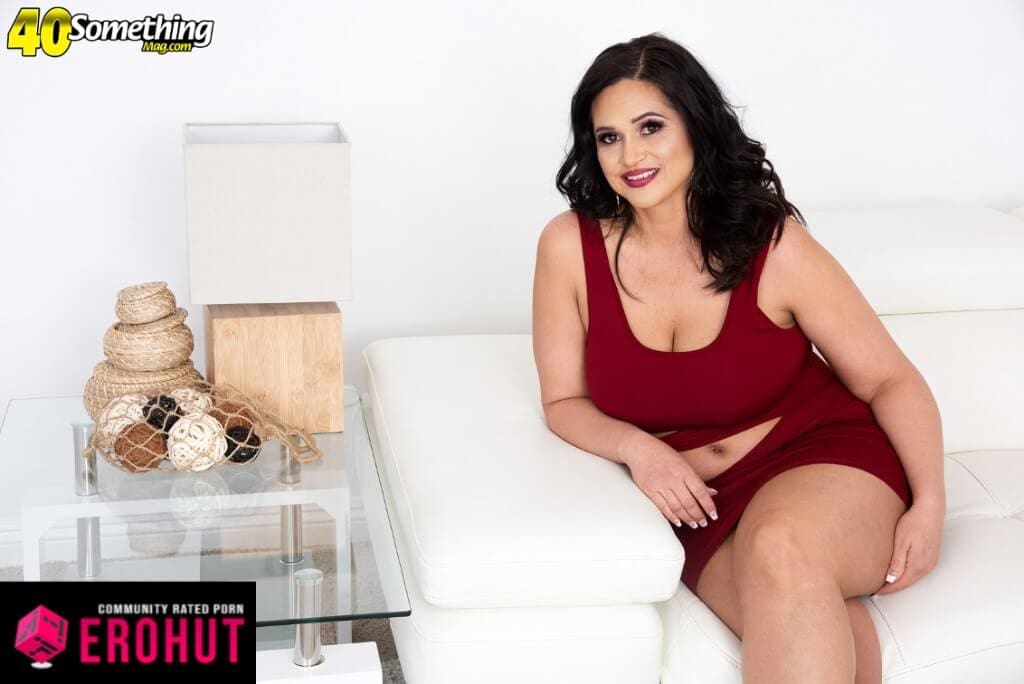 Busty looks over facial aesthetics, anyone else agrees? Put a smile wide enough and my dick will raise a white flag, surrendering to feminine hormones. Kailani Kai was born in Hawaii where sunny weather worked better than dangerous fertilizers.
All factors contributed to growing these natural tits into the size of 38K. We rarely make exceptions since looks matter too, but now anymore. I'm fully converted, a new believer is in front of your eyes.
#15 Kayla Green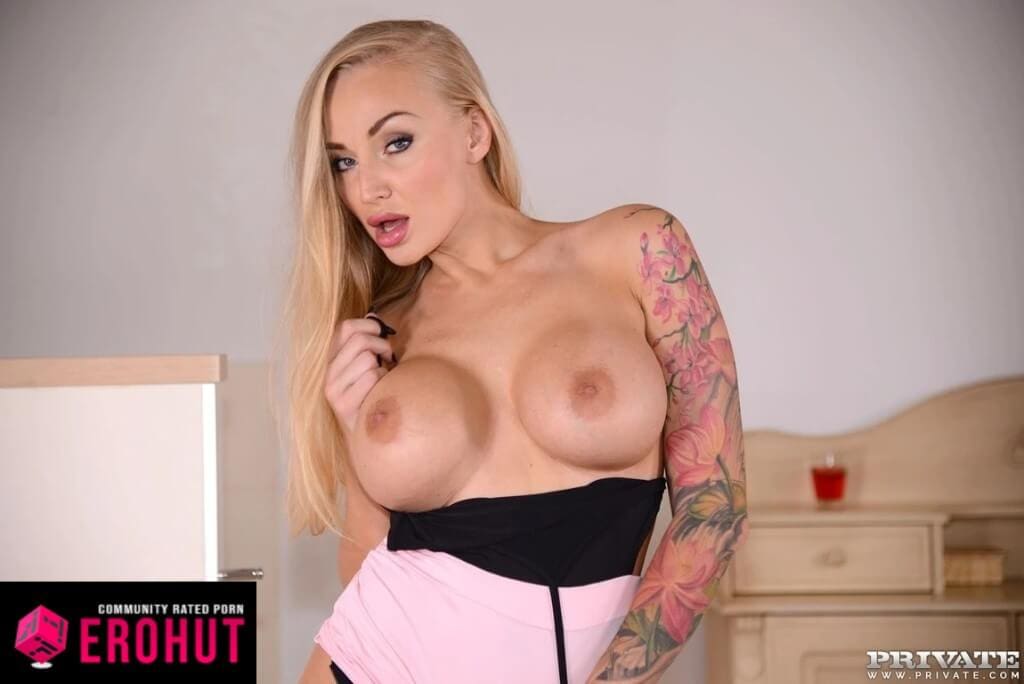 If pictures are worth a thousand words, then Kayla's videos from Brazzers.com are a fucking shelf of dictionaries. What's up with the golden crown? She roleplayed a princess here and it came all naturally.
Just like the male performer in this scene. She's a naturally busty pornstar and one of our newly discovered favorites from 2021. You're welcome. These golden locks are real too.
#14 Sofia Rose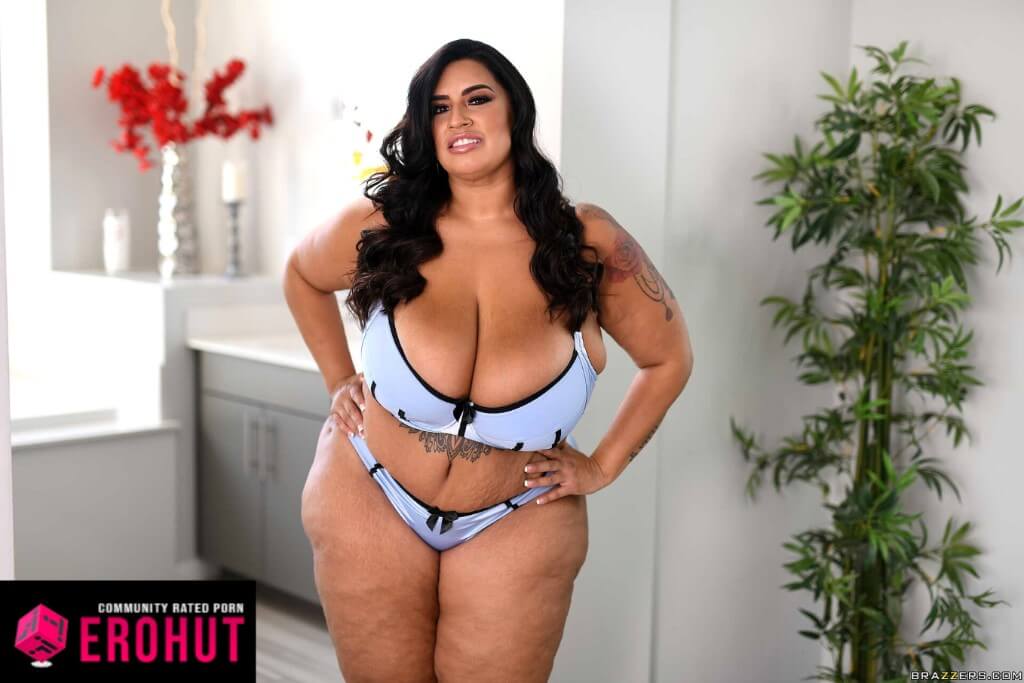 Grab a slab of lard and rub those gigantic tits as if it was your last time. Better yet, fuck them like it was your first time. Sofia Rose, this is the one! A busty pornstar so friendly and with an explosive personality. With so many great qualities, titty jobs are the last thing on our list. We would rather marry her!
Nah, I've changed my mind. It's better to fuck a new busty slut every single day or discover something else on the $0 PornHub Premium account. We're giving them away!
#13 Diamond Jackson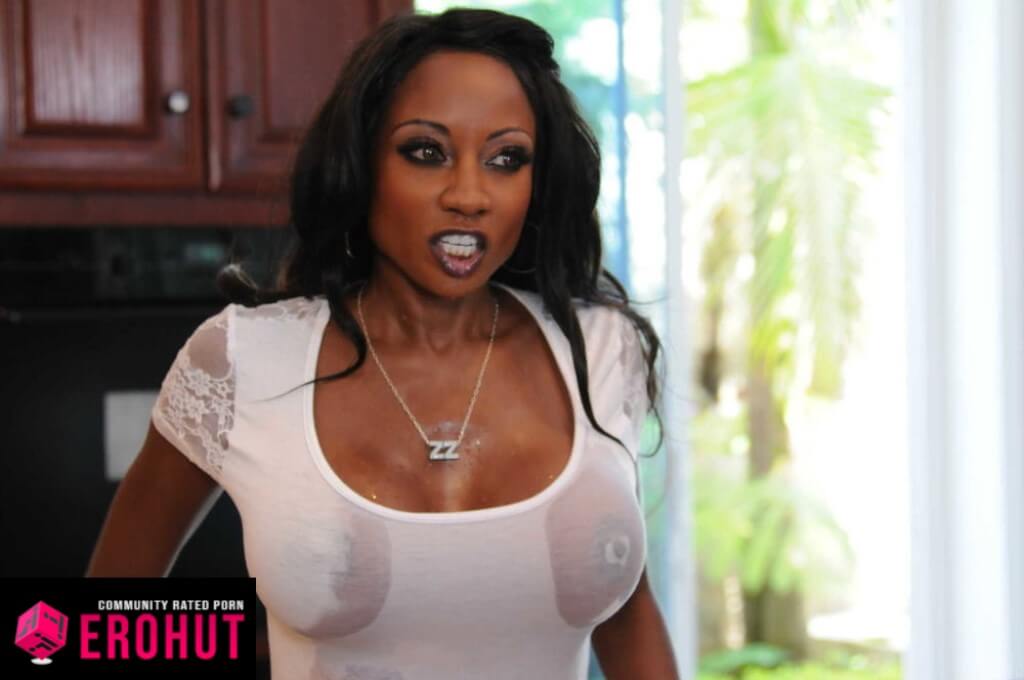 Diamond Jackson looks nothing like her age. For a 52-year-old, the ebony MILF is simply stunning. She is fit, foxy, and has fucking amazing XXL tits that can be squeezed together to accommodate any cock.
Add a dash of oil on those babies, and you're ready for the finest titty fucking known to man. To find her best scenes, visit Brazzers.com. That place is packed with busty pornstars that have trouble keeping their tits inside the bras.
#12 Kiara Mia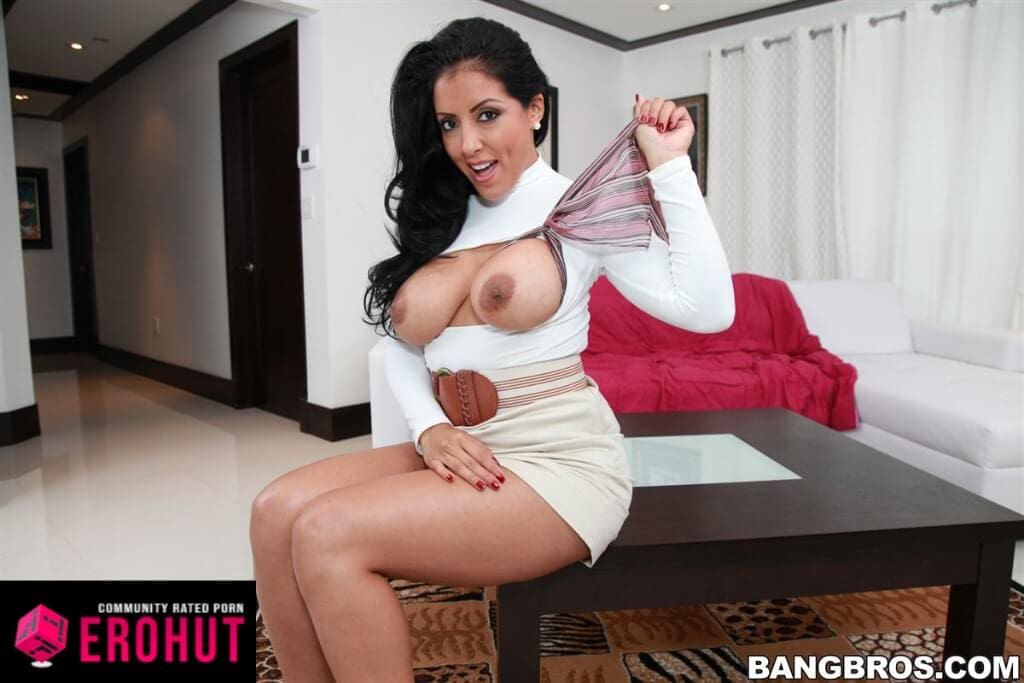 Kiara Mia is a 41-year-old Latina bombshell with a massive set of twins perfect for MILF titjob porn. She is extra curvy and likes to bounce her giant bubble butt on big cocks of all colors. We love to stroke our dicks to the sight of her getting oiled up.
She loves to welcome a throbbing cock with firm fake breasts, but that's just where the fun with Kiara starts. Gorgeous skin, busty figure, and swollen lips for that extra cock dip. All holes are opened perfectly!
#11 Cytherea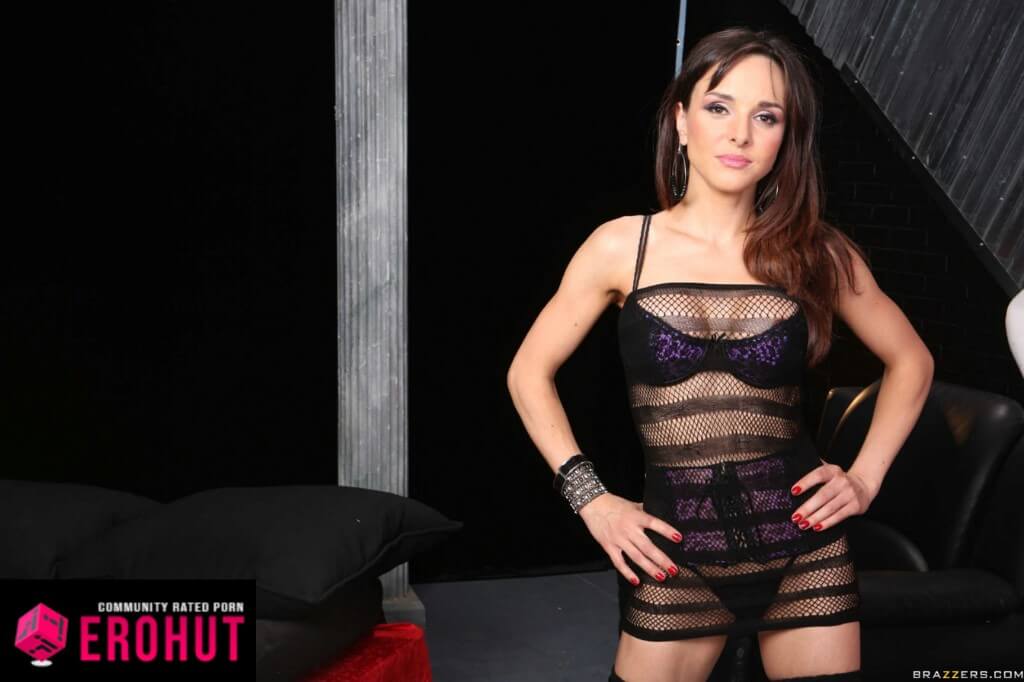 Would you fancy her? Cytherea (no last name included) has one of the greatest and simply perfect pair of tits. Imagine showing your cock between them, sliding lubed dick backward and forward. Not sure how much extra stimulation I need. Especially when Cytherea would stare at you the way she does in this photo.
Hit that mega factory of porn that is Brazzers.com and see this scene in full. Even the tiniest of dicks have enough friction between her gap.
#10 Julie Kay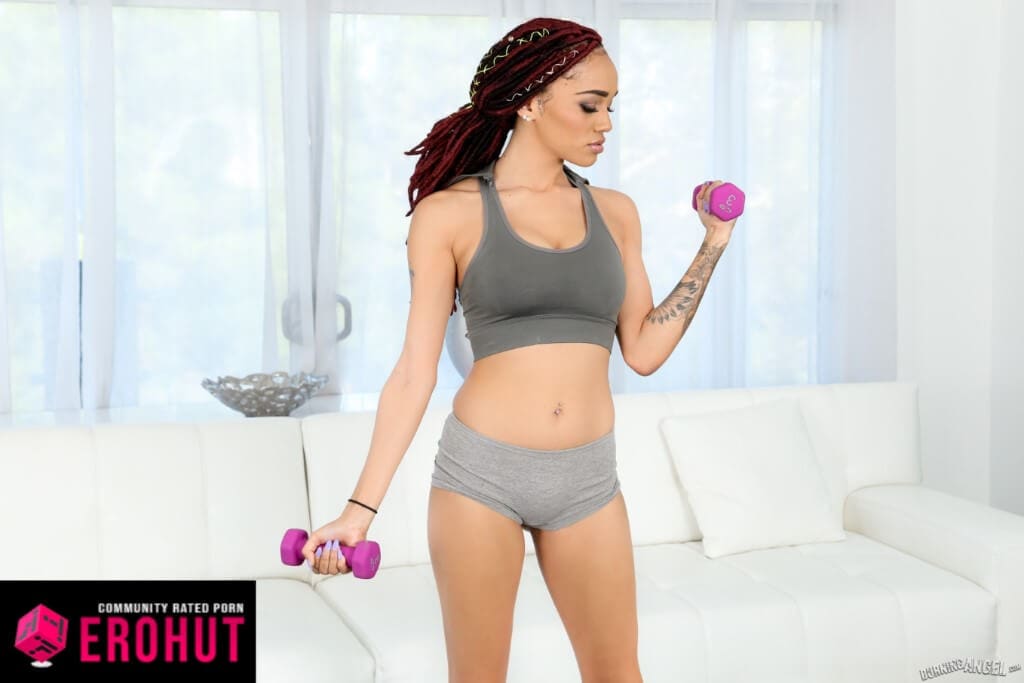 If you want to recreate the feel of banging Julie's glorious tits, buy two watermelons and put them in the hot water. Boil until all you're left with is a mush, peel them off and fuck the poop out of them.
Okay, it took us a few years to realize that black pornstars are designed for nothing but titjobs. Now, forgive us and enjoy an increased variety of amazing ebony sluts.
#9 Nikki Benz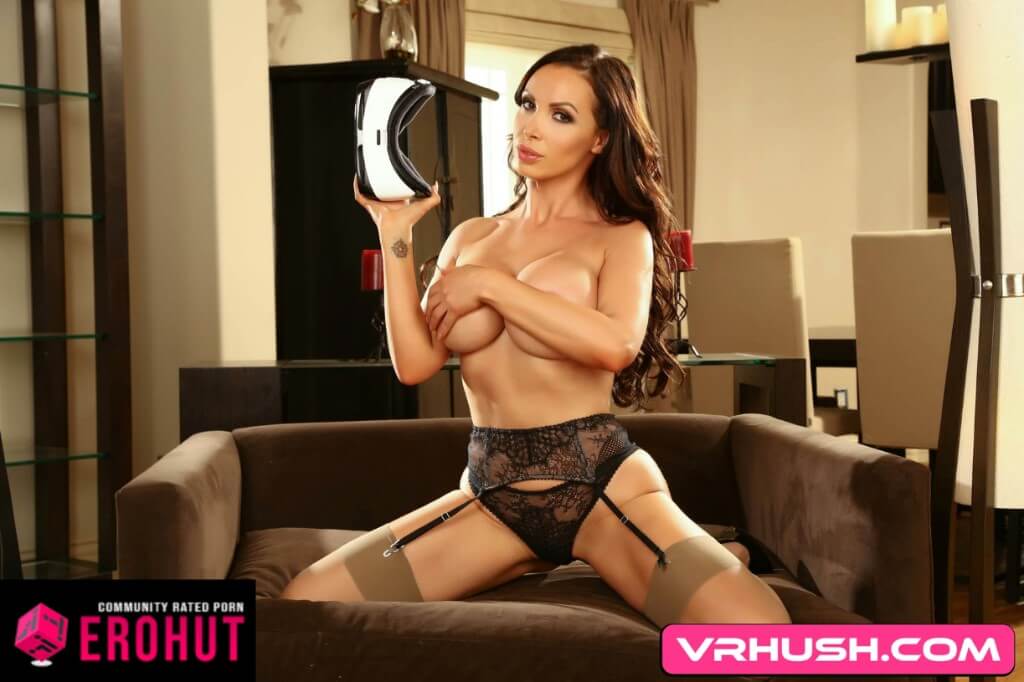 How can one cover busty pornstars without mentioning this fakery? Ukrainian blonde Nikki Benz is a 36-year-old beauty with a hot body devoted to porn. She has plump lips, big tits, and a spectacular ass that she serves up in scenes where no holes are off-limits.
Nikki loves getting annihilated with interracial anal, devouring dick, and ending her titjobs with cum covered nipples. Anyone aroused can follow this beauty to Brazzers.com.
#8 Bridgette B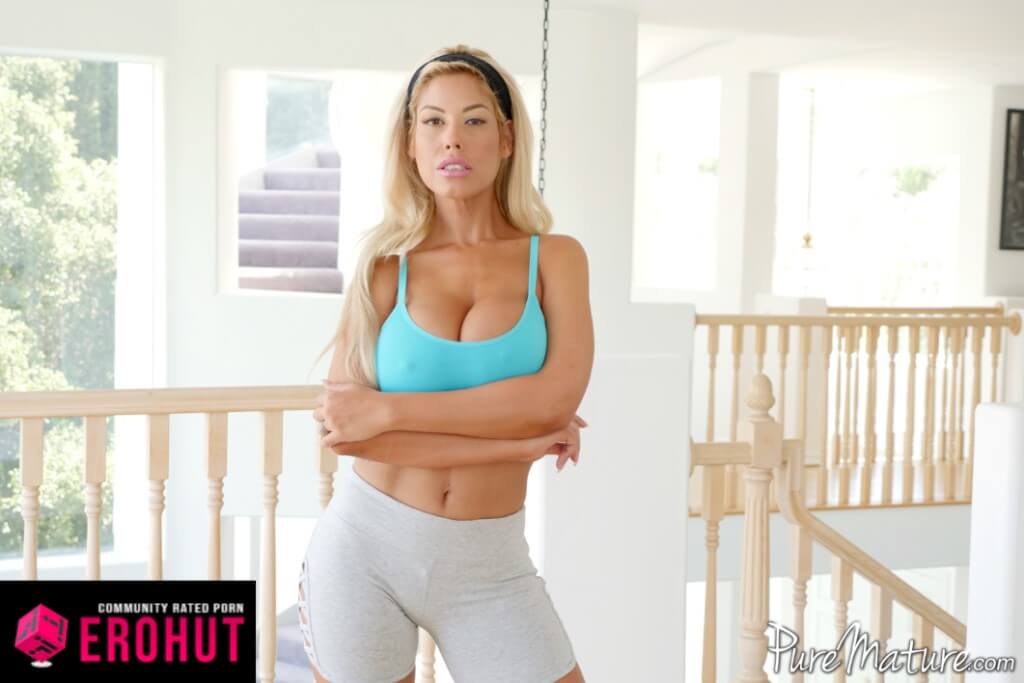 Yes, Bridgette B has 40F fake boobs and a big bubble butt, but that's not the best thing about her. Without fail, what gets us the most excited is her kinky "fuck me" face. This blonde Spanish doll has many talents.
Including giving you a deepthroat head, slamming her snatch on monster size black cocks, and best of all, using her huge boobs to stroke fat boners. You can't go wrong whatever you watch first, but we suggest you start with her work on the Brazzers.com.
Are you a fan of busty pornstar titjobs? Did we forget to mention a whore that deserves to be on this list?
#7 Angela White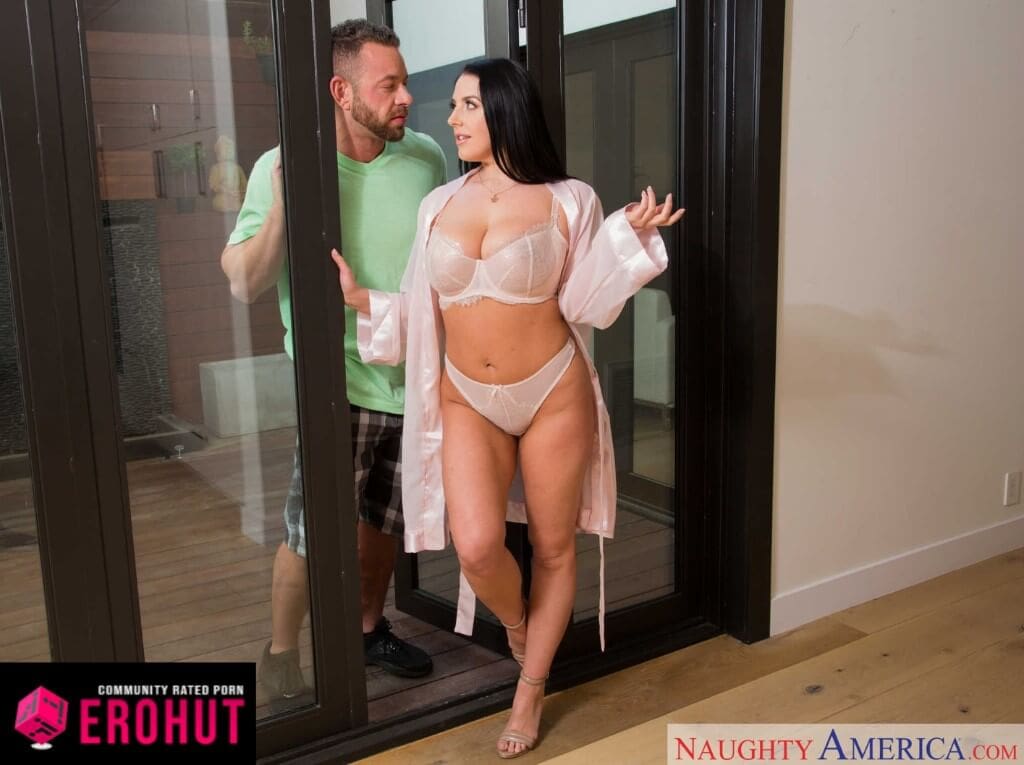 Some say that once you go black, you never go back but I think the same applies to women. Except that it's all about that busty figure, made for one thing only and that's titty fuck. Angela White is a veteran in the adult industry, shot hundreds if not close to a thousand scenes. Without a reason to ever stop too.
I don't want to recommend a particular site as there are plenty of videos on any major page, but you know the best ones already.
#6 Eva Notty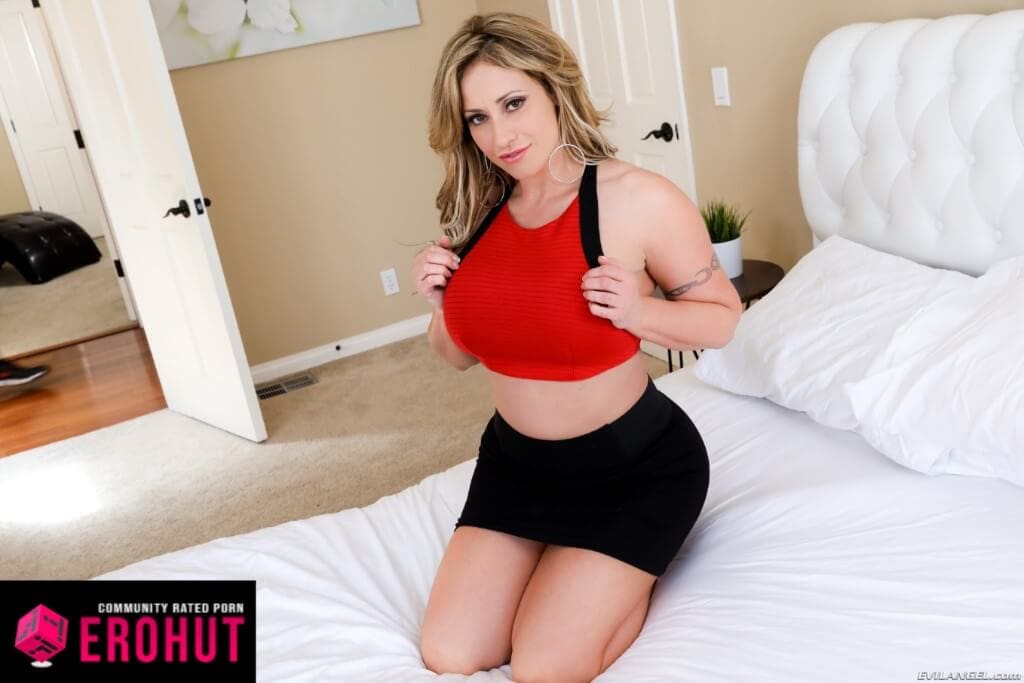 Eva Notty has large and essentially fake 36J tits. Although they do sag a bit, which makes them look natural. They're perfect for motorboating, groping, and, of course, tit fucking. She wraps them around cocks and uses her lip to suck any dick that makes it past her impressive cleavage.
Being a MILF of 36, Eva has a ton of hot stepmom porn scenes but also plays the role of secretary perfectly. Just another busty regular at Brazzers.com.
#5 Natasha Nice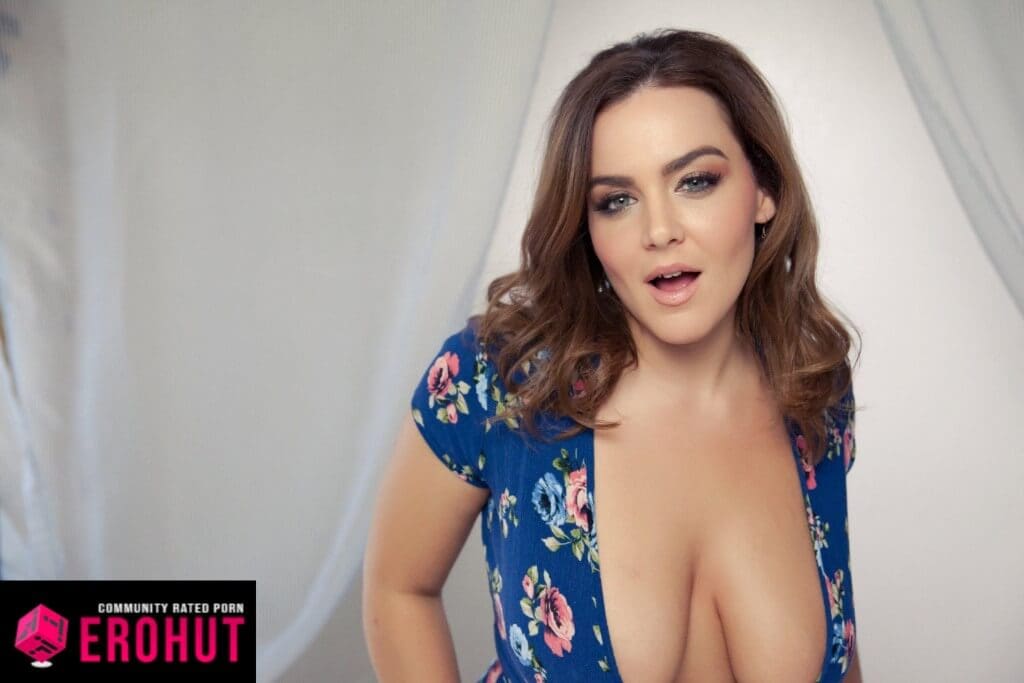 French pornstar Natasha Nice is a big and busty babe. More importantly, she's the owner of a 34D set of natural tits. This bisexual beauty loves munching muffs but is also quite partial to sticking cocks between her tits, ass, and pussy. My snake is rising from the pond as I describe Natasha.
Whoever sees her, want to fuck every part of her delicious body and think you'll want to do the same. That's why you should check her videos out on RealityKings.com.
#4 Madison Ivy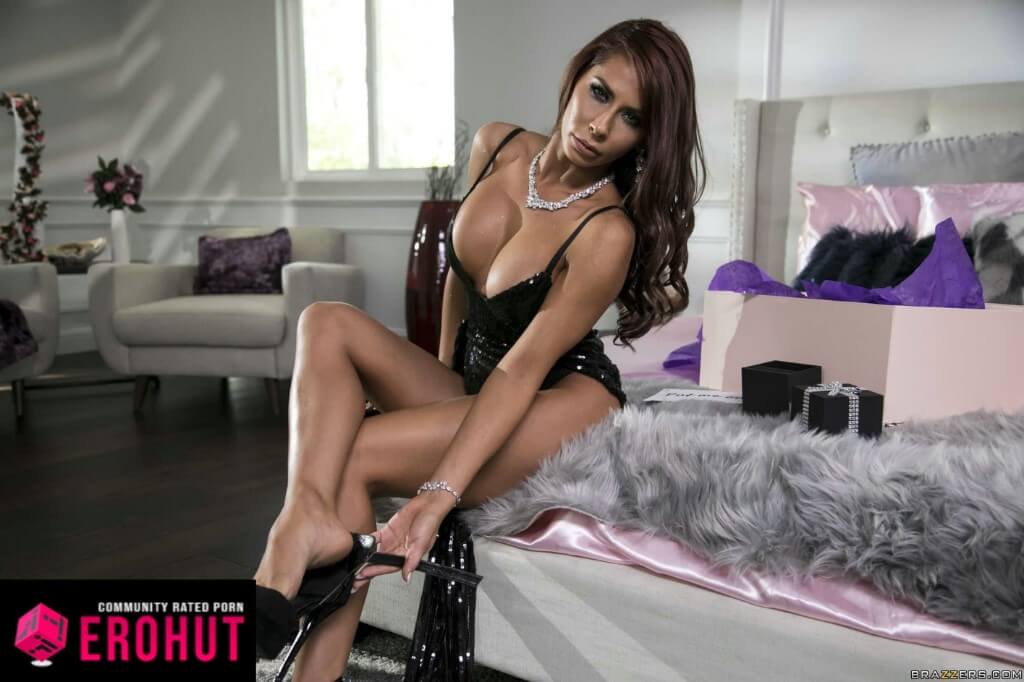 Imagine sliding your engorge dick between Madison Ivy's firm fake boobs. While hoe's beautiful face awaits to get covered with your cumshot. In our case, she wouldn't have to wait long. This German-born babe is just 4"11' but has 34DD breasts packed with the finest medical-grade silicone known to man.
A busty pornstar hottie, pretty much born to fuck with a tight and tanned body. Play with your balls as you watch scenes with PornHub or Brazzers.com.
#3 Stella Cox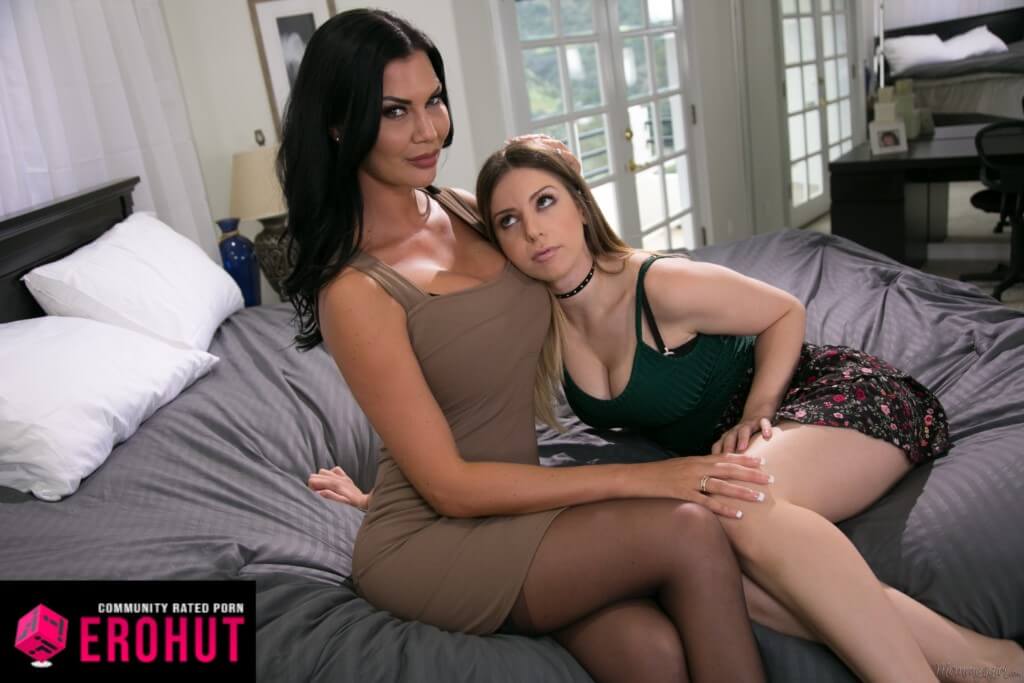 The Italian-born Stella Cox comes from the United Kingdom, a place filled with busty pornstars. She offers a pretty face, plump natural boobs, and a hot young ass to the world. We've been longtime fans of this little floozy, ever since she fucked a fake cab driver.
Since then, Stella has been anything but lazy. In other words, this perfect hoe filmed countless scenes with big titjobs, cum eating, interracial gangbangs, and double penetration. You can find her performing all over, but DDFNetwork.com have most of her scenes.
#2 Keisha Grey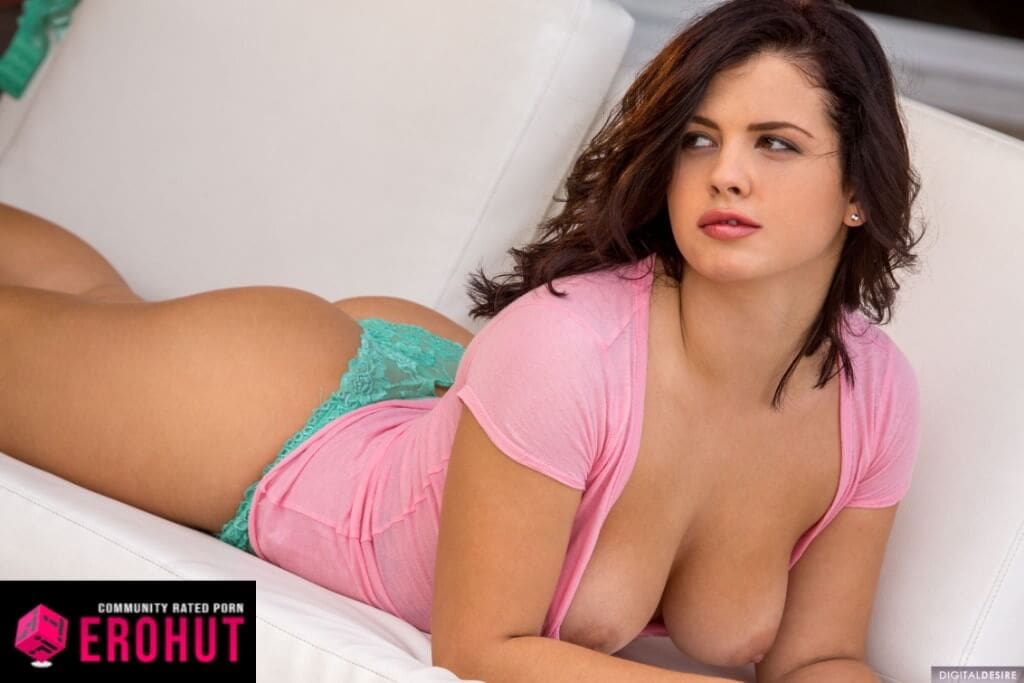 Keisha Grey is a real specimen. At 24, so relatively young, beautiful as well as busty with natural 32DD boobs. These milk vending machines look incredible with a big dick between them. Besides her twin peaks, Keisha also has an ass that's out of this world.
You can see this busty pornstar banging lesbians and black guys on sights such as Brazzers.com.
#1 Gianna Michaels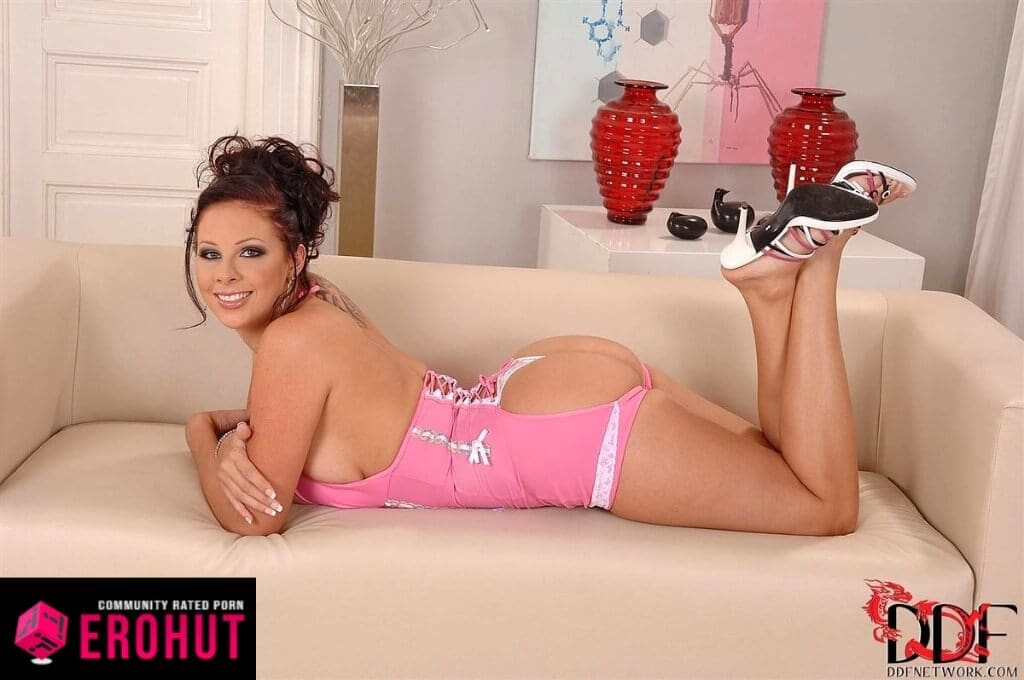 She may have many names (Gianna Michaels, Gianna Rossi, Gianna Lynn, and Becky) but her boobs are unmistakable. This busty pornstar with a pair of natural 34DD tits is one for the books.
No matter how we call this slut, she likes to whip tits out, get them oiled, and shake it all before a POV titjob. The one that leaves her covered in hot jizz. If you're a man that likes to play with jugs, then Gianna is the pornstar for you. We can't think of one single scene where her boobs fail to steal the spotlight. She is retired, but still has tons of videos.