There's more to the country than just a dash of tomato sauce or the pizza itself. If we were to list the things Italy was famous for, we could write a whole book. So, instead, we'll focus on some of the most beautiful babes to come from the Italian Peninsula. What you have before you is a top list of Italian pornstars containing both active and a few scorching hot but retired girls.
The newer ones are easy enough to find. Although if you have trouble finding the classic Italian pornstars from our list, see our round-up of the best classic, vintage and retro porn sites.
#21 Evita Pozzi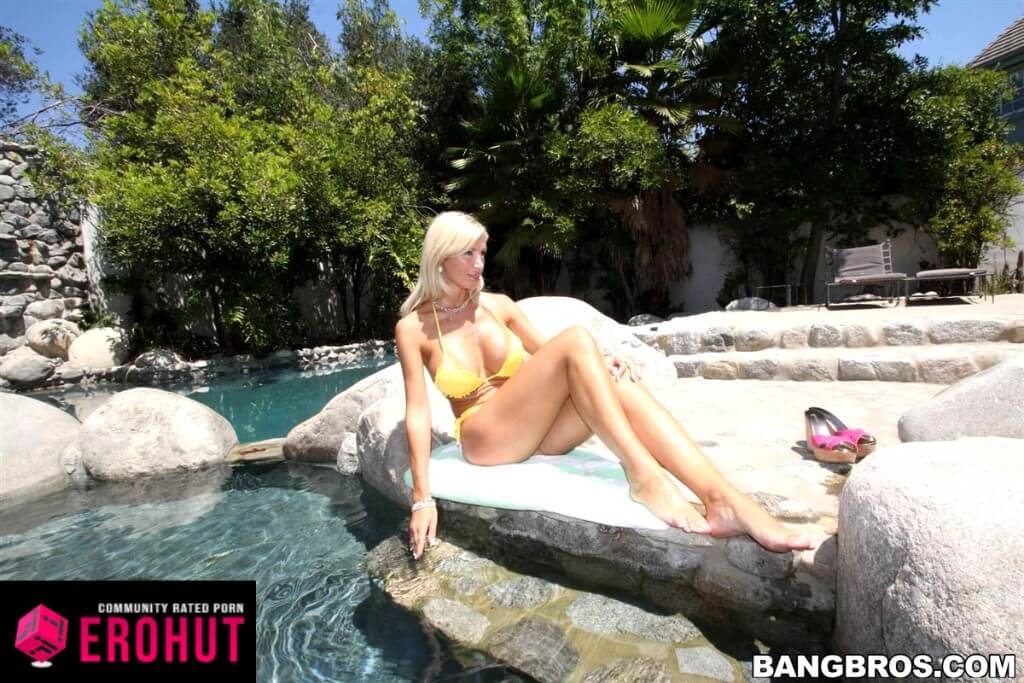 Hailing from Bari, Evita Pozzi is a mouthwatering Italian MILF with hypnotic eyes and 36D tits. These were packed with the best silicon available. She's scrumptious from head to toe and the star of more than a few world-class porn videos.
However, we're quite partial to her threesome with stepdaughter Chastity Lynn. Check her out on RealityKings.com and get to know the inner depths of this Italian pornstar.
#20 Valeria Visconti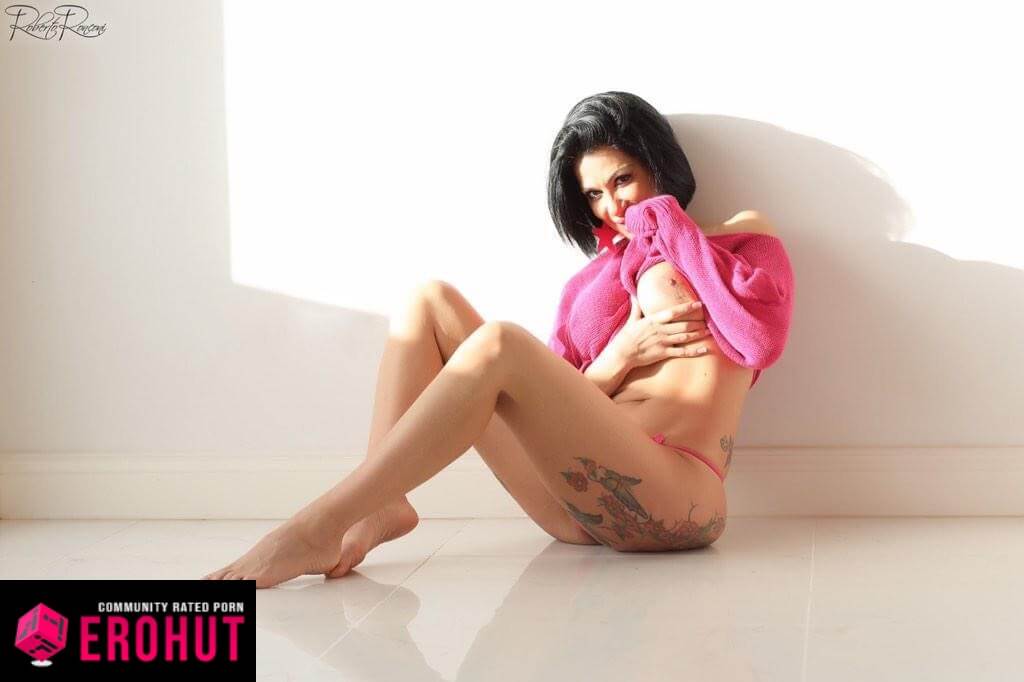 With augmented lips, tattoos, and plastic tits, 48-year-old Valeria Visconti isn't the kind of girl to give mixed signals. Her entire body screams "fuck me" and she's made a career out of her passion. Valeria appeared alongside the likes of Keiran Lee and Rocci Siffredi, so you better believe she's a nasty MILF.
You can see her scene with Danny D on Brazzers.com, or find her on your favorite site of free porn.
#19 Valentina Bianco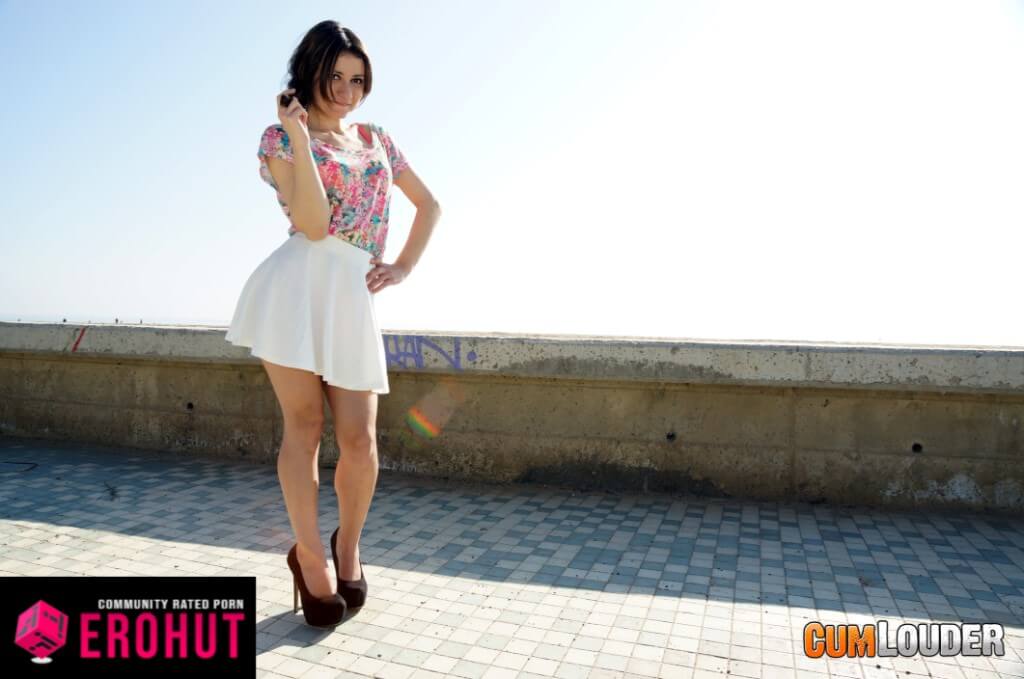 It seems like every other Italian pornstar is named Valentina, but all of them are finger-licking hot. So, keep them coming, we say. This babe has small tits at five foot two, a small tight ass, and quite a pretty face. What we love about Valentina the most is that she's fearless in bed.
In other words, if you dive into her kinky catalog of scenes, prepare for some pissing, anal, face fucking, and fisting. See more of her on and FakeHub.com, the house of dirty.
#18 Arielle Faye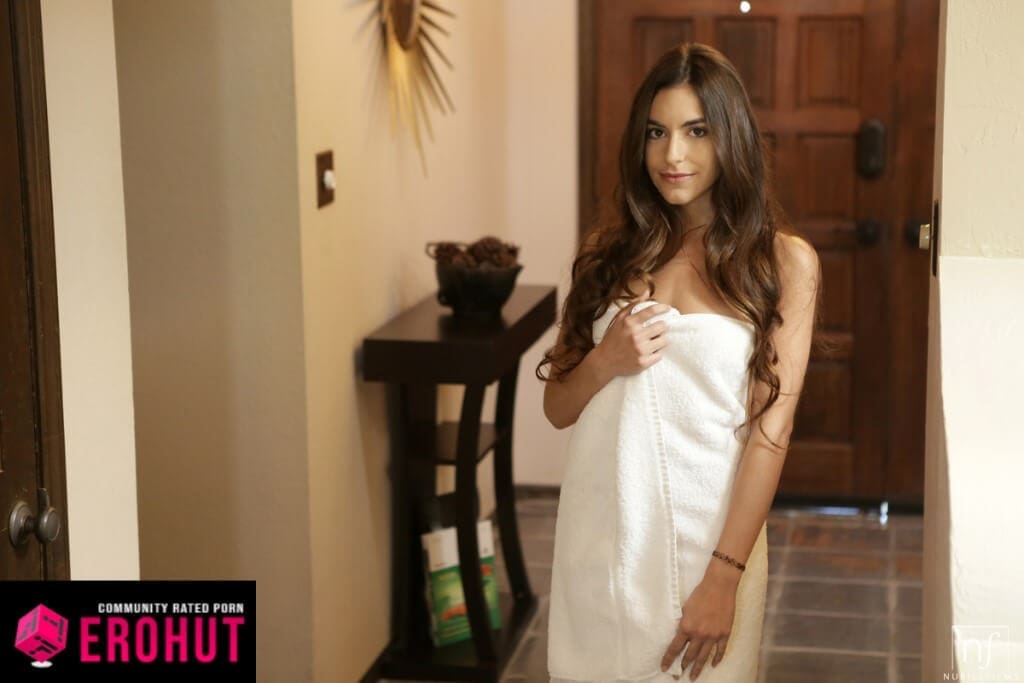 A little shy with clothes and a total freak when her tits are out. Arielle Faye is an Italian slash American pornstar with fantastic natural tits and a great personality. When we praise sluts' character, you know it's bound to be good.
Grab a bottle of the period sauce and let Faye marinate your meaty balls. Currently resides in Las Vegas, the capital of porn and all things hardcore.
#17 Silvia Dellai
The situation with Silvia is like no other. She's the "famous" singleton from Trento, Italy, and a part of the "Dellai Twins" duo. Unlike Oreo's though, half of the ingredients are enough to make your dick taste like chocolate.
Also, many if you might talk trash about Silvia because "oh, it was a long time ago", but that's inaccurate. She's alive, kicking, and filming! When was the last time I've streamed Dellai or better yet, did any of the new videos come out in 2021 and then 2022? The answer is yes.
#16 Juelz Ventura
Half stud and half-animal on the right and Juelz on the left. It's a marriage or union from hell, just waiting to happen. Devil did watch them fuck and it was a glorious experience, all from Brazzers.com.
Where did the brunette Italian pornstar come from? Born in Brazil two decades ago (1987), with some Italian heritage. That pretty much means a mix of the two hottest spices or countries. You know it's going to be a long night when there's a combo like that.
#15 Megan Rain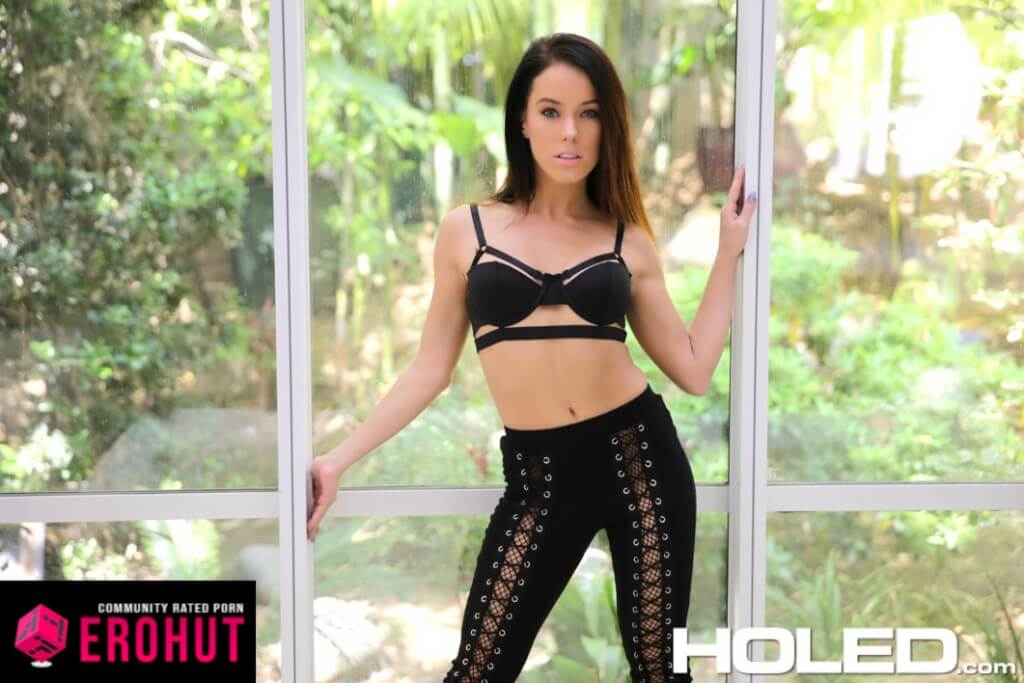 The Italian pornstar queen, Megan Rain is hot and dirty. Her videos are always full of multiple cocks, loud orgasms, and weird-smelling rooms. In fact, this hoe can compete in terms of looks with the sexiest pornstars of this decade.
With hundreds of miles put onto her pussy, Megan Rain is a must watch for any fan of good porn. Among the best works are the scenes filmed for Brazzers.com.
Damn, Italian men love to fuck their women into the butt! Half of these galleries are nothing but that.
#14 Alura Jenson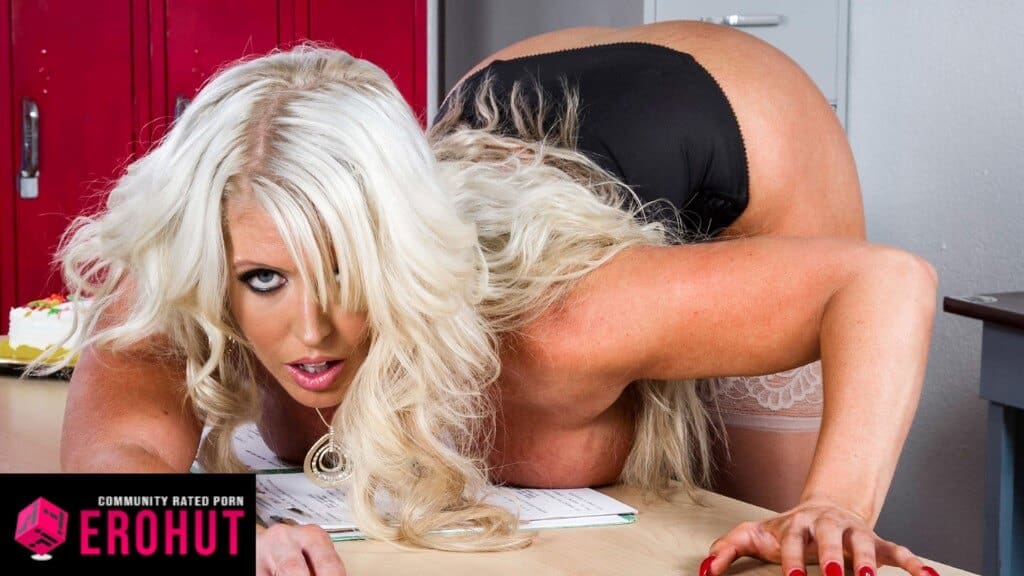 We had a bunch of young Italian pornstars and we had some old hoes. What I want to bring as our latest pick is the hot blond, Alura Jenson. Looks like most of these are brunettes anyway and variety is a spice of life.
Gigantic tits, lots of cash in her bank it seems, and the desire to please men. What made us fall in love with this whore is her outstanding acting. There was a scene on Brazzers.com, which pushed her girlfriend to the limits and Alura was there, guiding the guy. It was the anal scene with lots of dirty talk from this MILF, and it turned out to be better than everything on the market.
#13 Martina Gold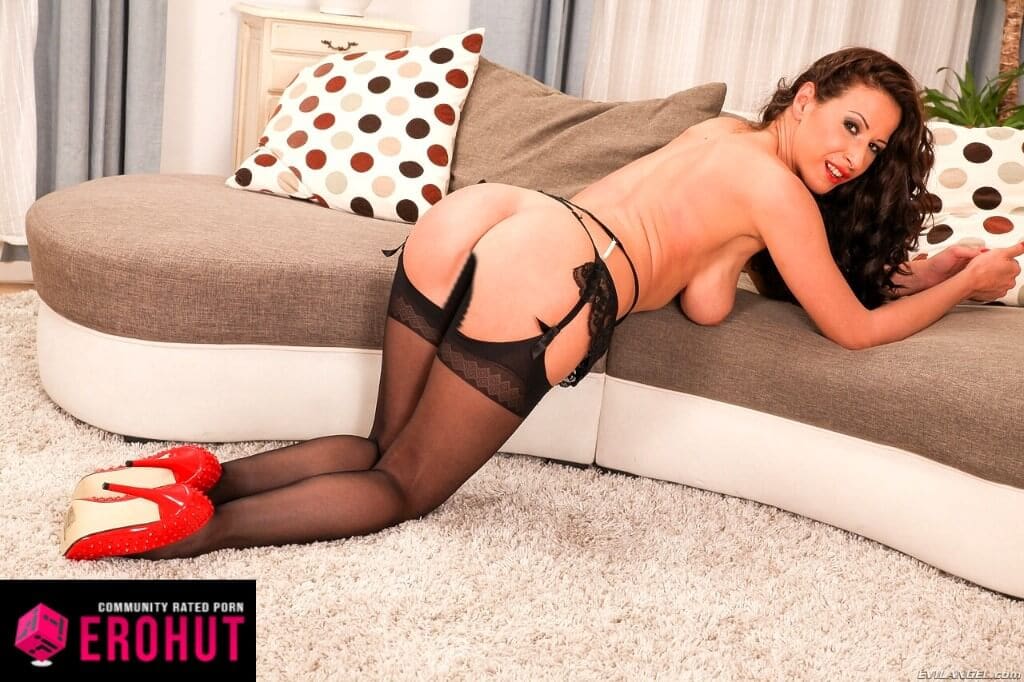 Long and wavy brunette hair, as well as a silky body with some killer curves, makes Martina Gold the Italian pornstar worth checking out. She has some fantastic glam-core scenes and likes to offer her ass up for anal, especially if there's a black dick on the line.
In either case, Marina is as feisty with women as she is with men, so don't skip her lesbian scenes either. You can find a few of her videos on the 21Sextury.com.
#12 Gia Dimarco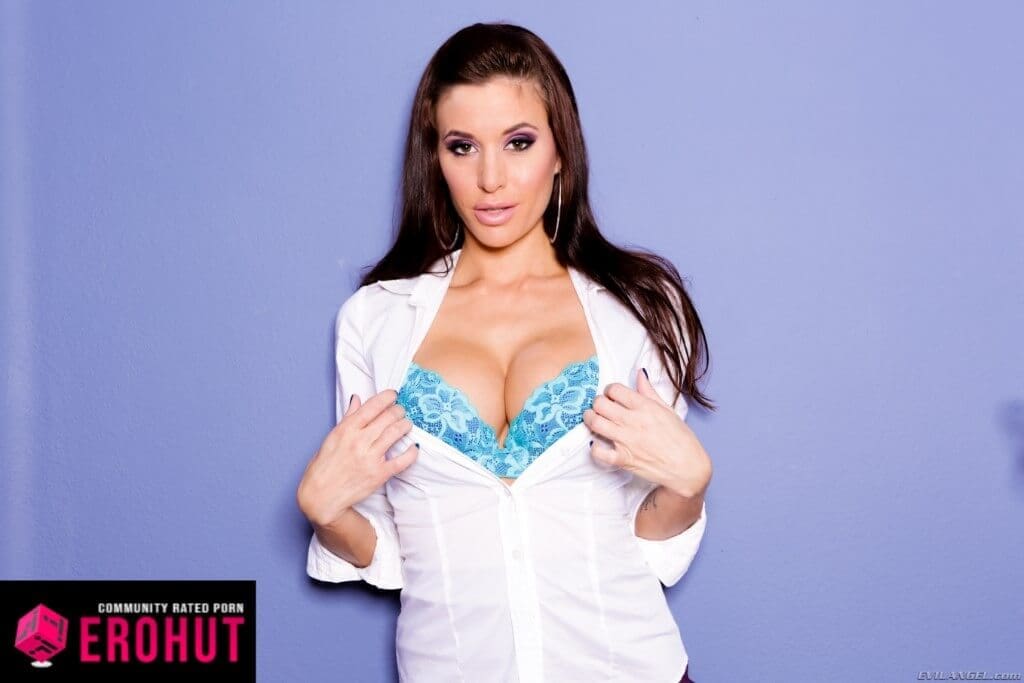 Yucky tits aside (that you should cover with a piece of cloth), Gia Dimarco is an absolute marvel of a pornstar. Call me delusional, but her petite looks are something else. Little round butt, well-defined muscles, and most importantly… Drum rolls, please… You know that a woman should look good. In Gia's case, she looks incredible.
Fast forward and one video later at Brazzers.com. I'm already arranging plans to meet and propose to this Italian babe.
#11 Tory Lane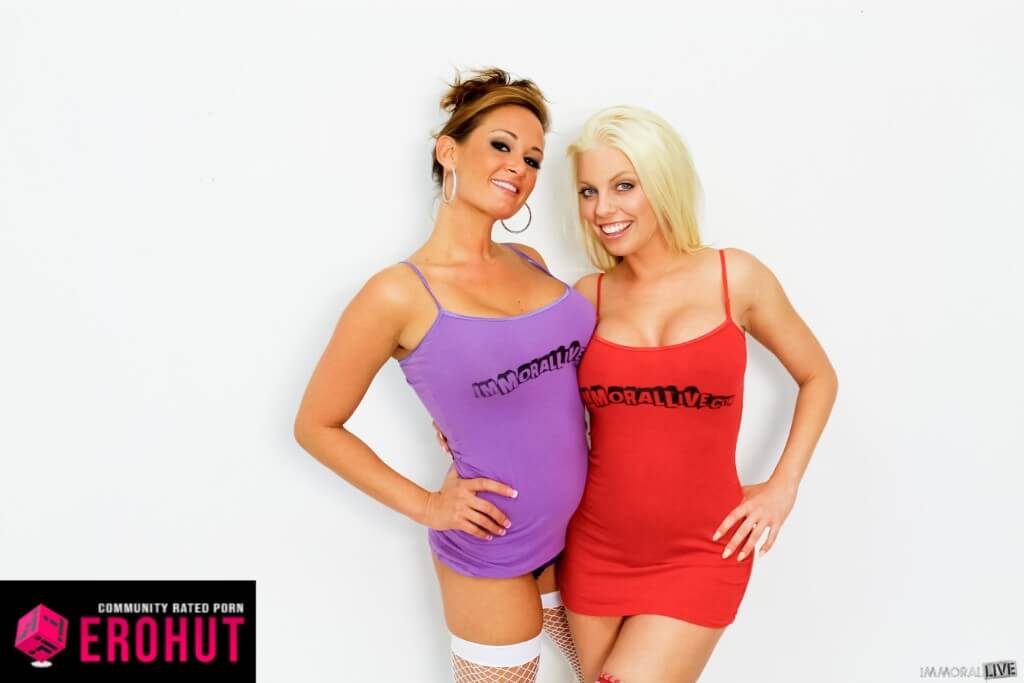 Oh man, I've just finished watching this scene on Brazzers.com and my dick is still shaking. It was quite an experience for both of us. Experienced psychiatrists would call it a traumatic one just in a good way.
Ass play or anal fuck sessions are so good! It's like Tory was born for the dark side. I think when this article is published, it will be time to go back and watch the very same video again. Rinse and repeat until my dick falls out.
#10 Michelle Ferrari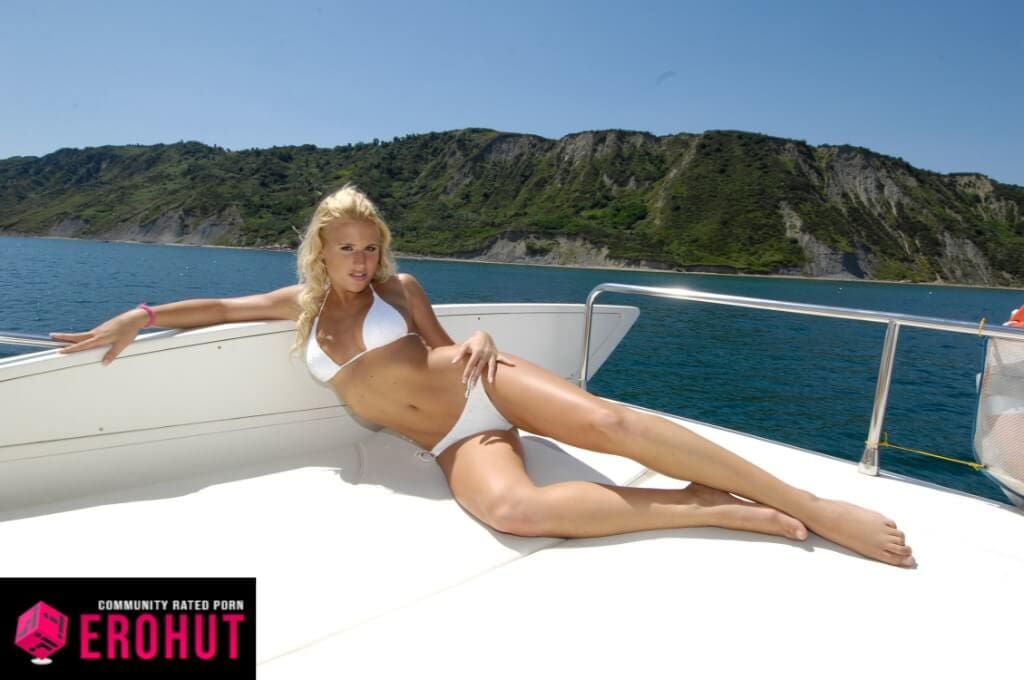 As tight as her pink pussy looks, we couldn't resist her ass either. Unlike most of her pornstar colleagues, this hot Italian blonde goes by one name of Michelle Ferrari. Under that alias, she has licked, and finger-banged Sofia Cucci as well as gotten smashed in threesomes.
Among her latest achievements is an act of mustered-up courage to face a big black cock with clamped nipples. But that's only a tiny taste of Michelle. Find more of her on any free adult porn sites.
#9 Marica Chanelle
Unless it's famous gonorrhea, syphilis, or AIDS, Marica Chanelle will likely accept you to her nurse's office. Extremely polite, with two round blobs that need some cherishing. The best way to do that is with a dash of cum.
She's a pure Italian pornstar with always bright makeup. Her red lips are beyond seductive, you would kiss them dry even if Marica sucked ten horse-sized dicks five seconds ago. Most of which were your dad's friends.
#8 Sybil Stallone
Watch out! In case these fake tits fall out, your dick is about to be crushed. They're as heavy as my erection in the morning. Stallone could be a fantastic personal trainer, assuming there are some rewards in the locker room afterward. Like the ones seen in this photo.
You know where all these Italian pornstars reside and it's everyone's favorite studio. Black hair, meaty thighs, some fat handles for easy access and one sexy voice tone.
#7 Federica Tommasi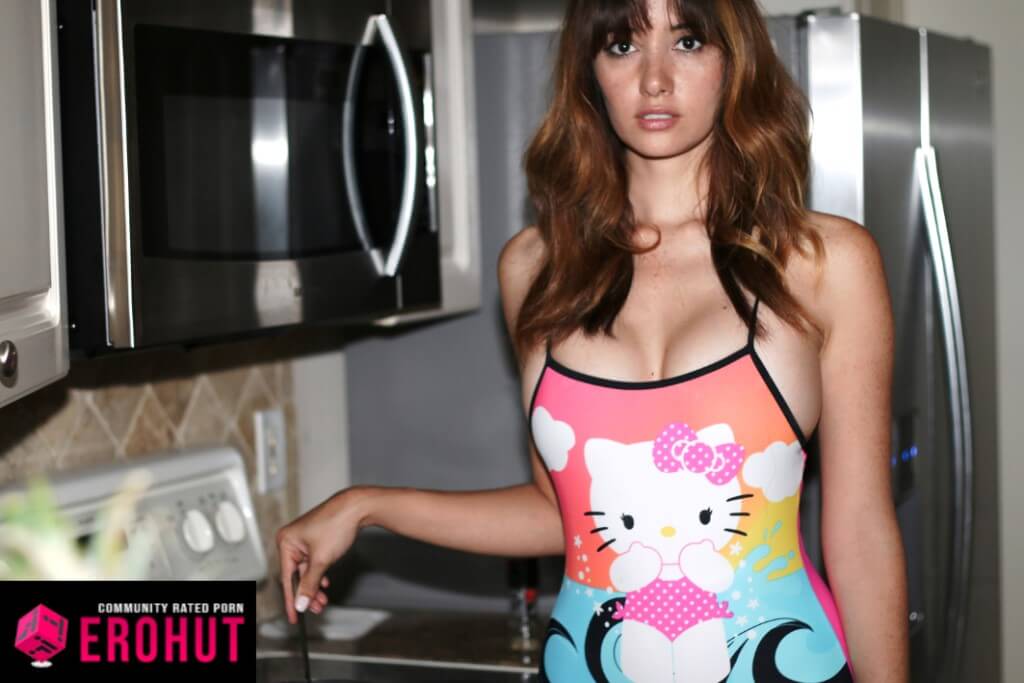 The combo that makes our dicks rock hard each time is this hoe with blonde hair. That's why it's only natural that we mentioned Federica Tommasi or Stella Bruni. Slim with natural tits and a hairy pussy, Federica was insatiable during her 5-year long run.
Anyway, this fact is clear when you consider all the threesome, interracial, and anal porn she was a star of. This is the never-ending stream of Italian warmth.
#6 Rebecca Volpetti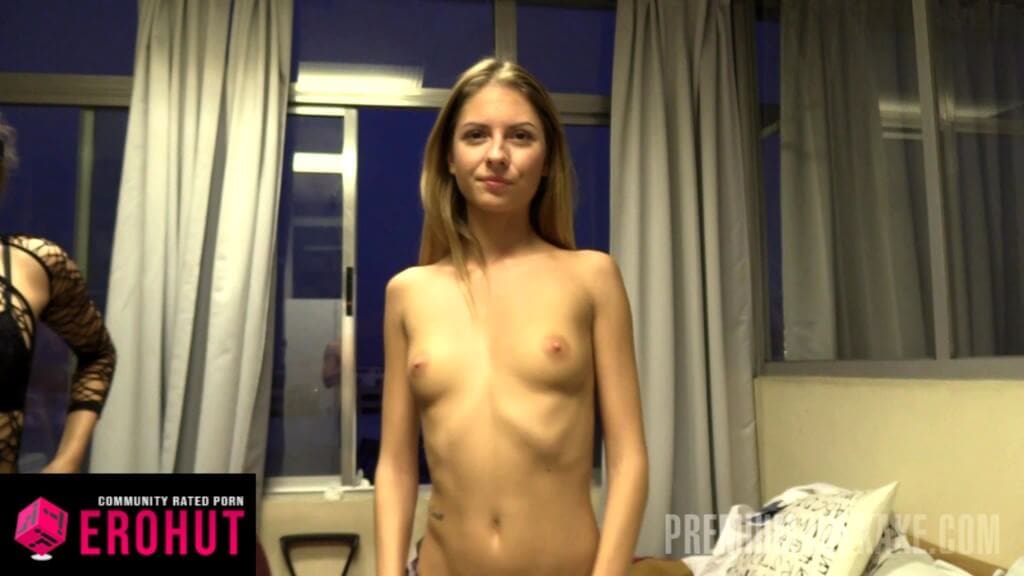 With so many Italian MILF pornstars in our top 10, we thought it would be great to add a fresh young face. Thus, here's a pale skin babe Rebecca Volpetti. Whatever innocence she had coming in as a barely legal teen, she lost in porn.
Rebecca has performed in anal sex scenes with teachers, stepsisters' threesomes, interracial face fucking, as well as DP. Still, even after knowing the mileage on her pussy, we find Rebecca incredible, especially her little jiggling tits. LegalPorno.com has quite a few of her scenes.
#5 Valentina Nappi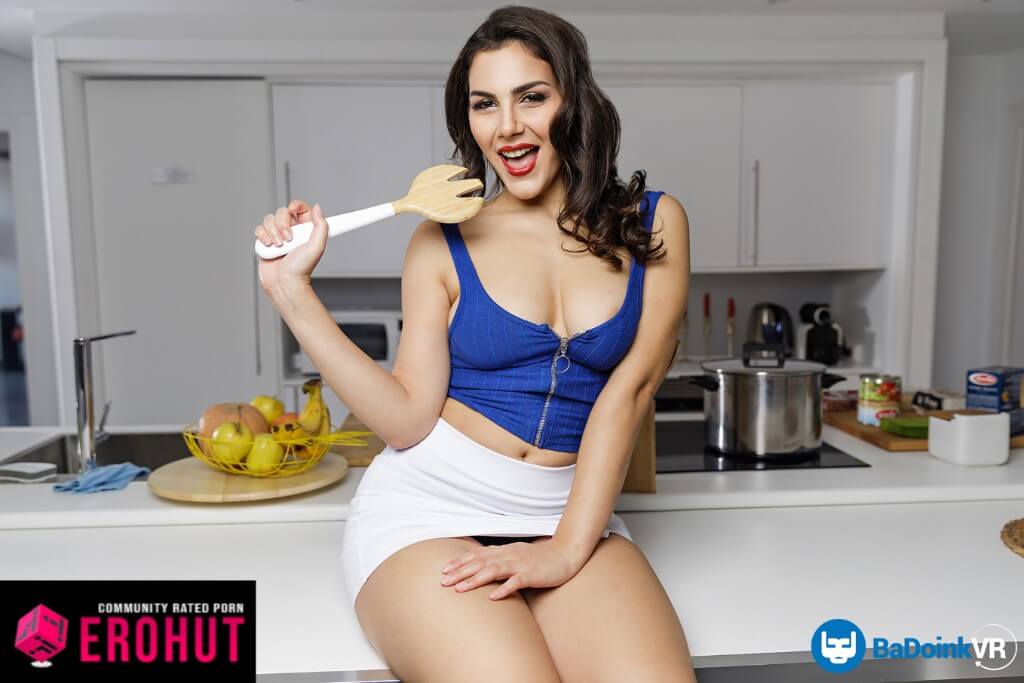 We love everything about Valentina Nappi. She's petite at 5"5' but doesn't skimp on the curves. Nappi has a beautiful set of natural tits, a tasty round behind, and likes to keep a trimmed pussy.
While there are tons of sexy babes out there, there is only one true Valentina. So, what makes her the hottest Italian pornstar in our opinion? It's the way she uses her God-given ass to film some of the best porn. Grab the best of this purebred babe on RealityKings.com.
That's all we have in store for you. Have fun with these ten horny starlets.
#4 Sofya Curly
I'm shocked as much as every other fan of Sofya's work, she's taking a white dick and inside a pussy? With dozens of videos online, I almost forgot that she can act normally too. Goes for anal, butt plays and the darker the meat, the better it is for the beloved Sofya Curly.
An underappreciated pornstar, true Italian too. Leans onto the hardcore content, so not everyone's cup of tea (or a bowl of pasta).
#3 Selen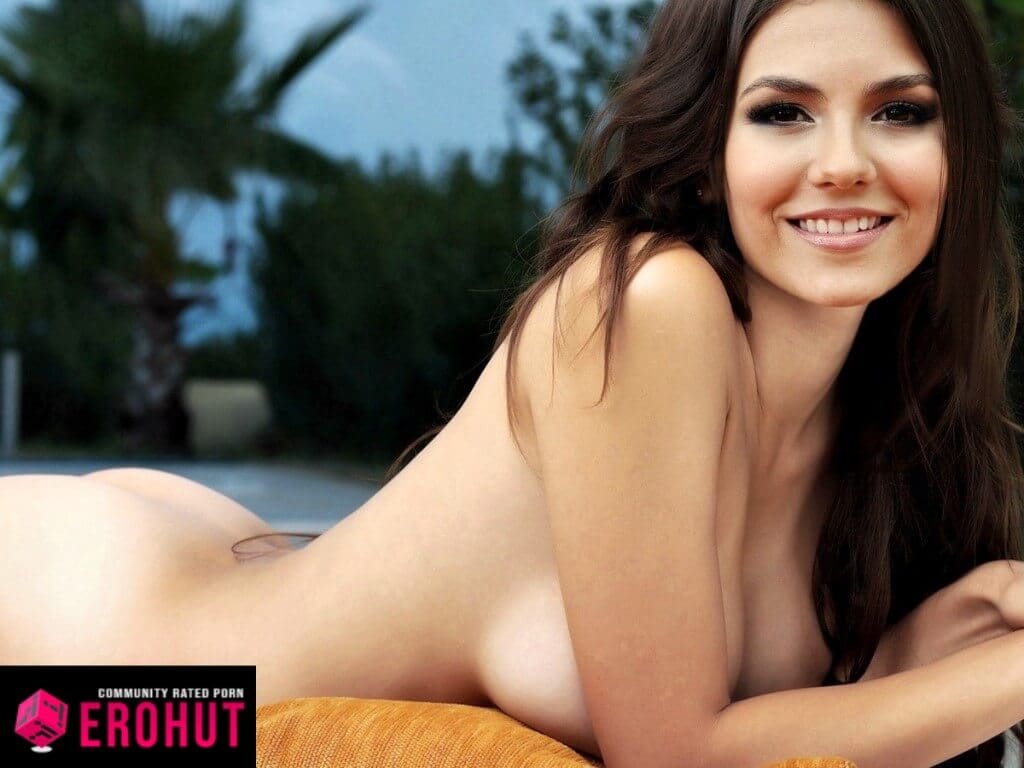 This seemingly classy lady named Luce Caponegro has a long and sordid past. Before becoming a TV presenter, she was known as Selen. In fact, by chance became one of the most popular Italian pornstars of the day.
Although Luce started her career off at 20, her first breakthrough came at 27 with "Signore Ccandalose di Provincia" alongside Rocco Siffredi. If you want to see some classic action, give this busty babe a try.
#2 Stella Cox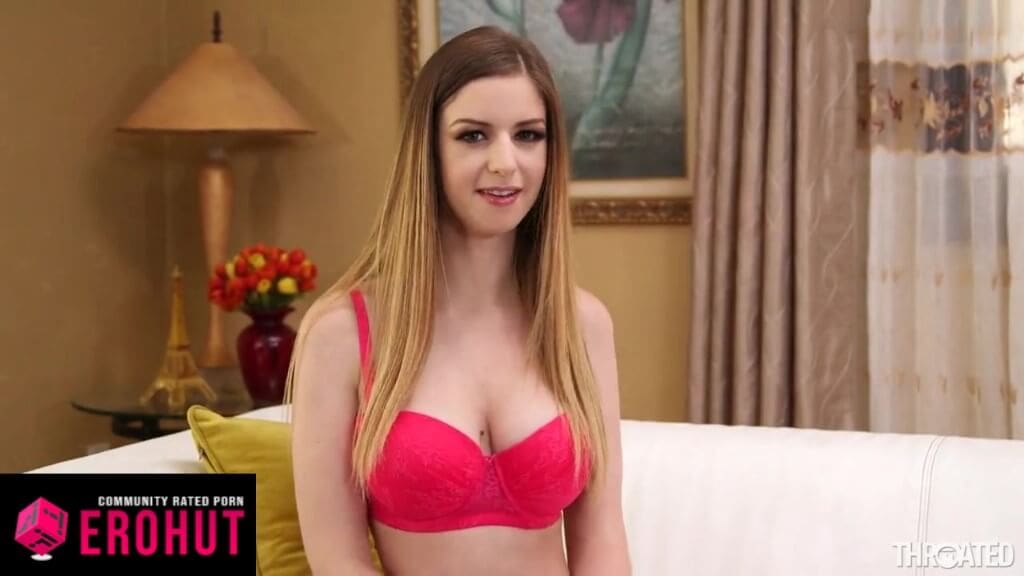 Mean might not be the right word to describe Italian women, but their characters are for sure on the explosive side. That's good when you want to bang their brains out, but not so much in relationships. Stella Cox, on the other hand, is different.
Looks casual, friendly, and without any typical traits of a "true Italian". That might be the best combination for me, sad to see that such performers aren't more common. Oh well, Stella is hot enough for me not to care about others.
#1 Roberta Missoni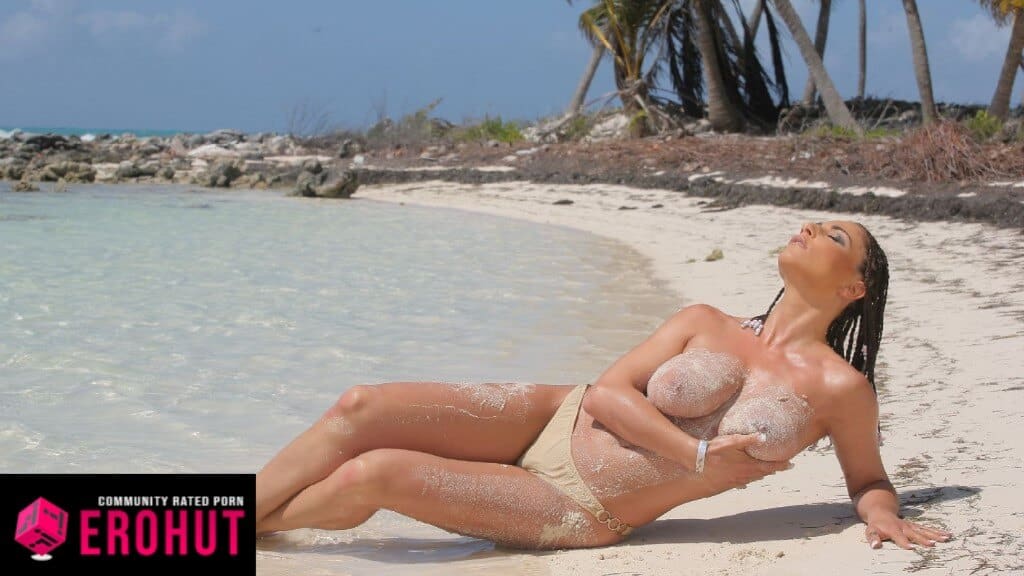 The Italian pornstar rolling around in the sand is Roberta Missoni, better known as Roberta Gemma and, our favorite, Roberta Anal. Most men when they see her want to know one thing and the answer is yes, those big tits are natural.
If you're not familiar with this MILF, then we suggest you start with her sex on the beach video. Then switch to the doctor scene in white lingerie and heels. She has finished multiple videos for Brazzers.com.