After a roundup of our favorite redhead and blonde pornstars, we thought we'd have an easier time of making this list.
But as it turns out, there are far more brown and black hair beauties out there than we can fit! It's like jamming two cocks down virgin's butthole. It does not hurt to try though! These are our top 10 choices of the hottest brunette pornstars. We're confident that you'll love all the babes presented here.
#23 Joseline Kelly
Raise your balls for freak of rear riding, Joseline. If you have ever tried this sex position outside PornHub, then I am sorry to hear that. Hopefully, your girlfriend or a slut next door did not snap your cock because this is what happens. For everyone else, skip any attempts at trying reverse cowgirl and do something else instead. Trust me, your dick that will continue to be of one piece will thank you.
#22 Julia Bond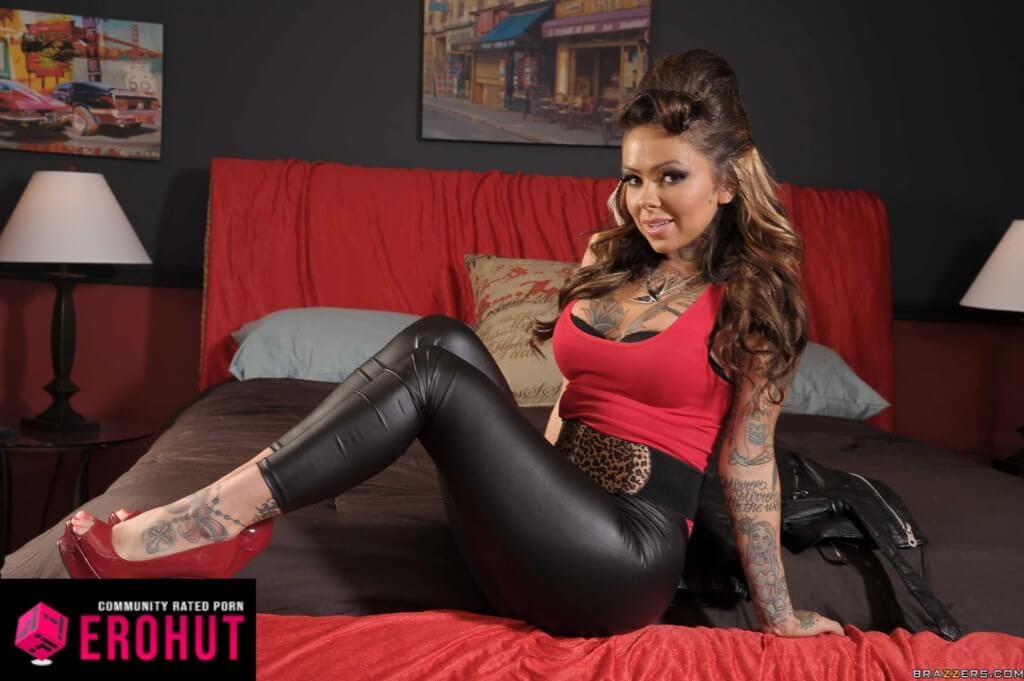 Now in the depths of nowhere, Julia Bond was one of the hottest brunette pornstars the world has ever seen. Such a magnificent performer with great scenes and a stunning body. While not many performers eventually come back to porn, Julia might be on the list.
A few years ago, Julia Bond did return for a couple more scenes only to leave the industry again. Whatever the future holds for this whore, we will be waiting. It's like watching old Batman movies, even if new releases suck, you continue. The same applies to the fluffy brunette.
#21 Demi Sutra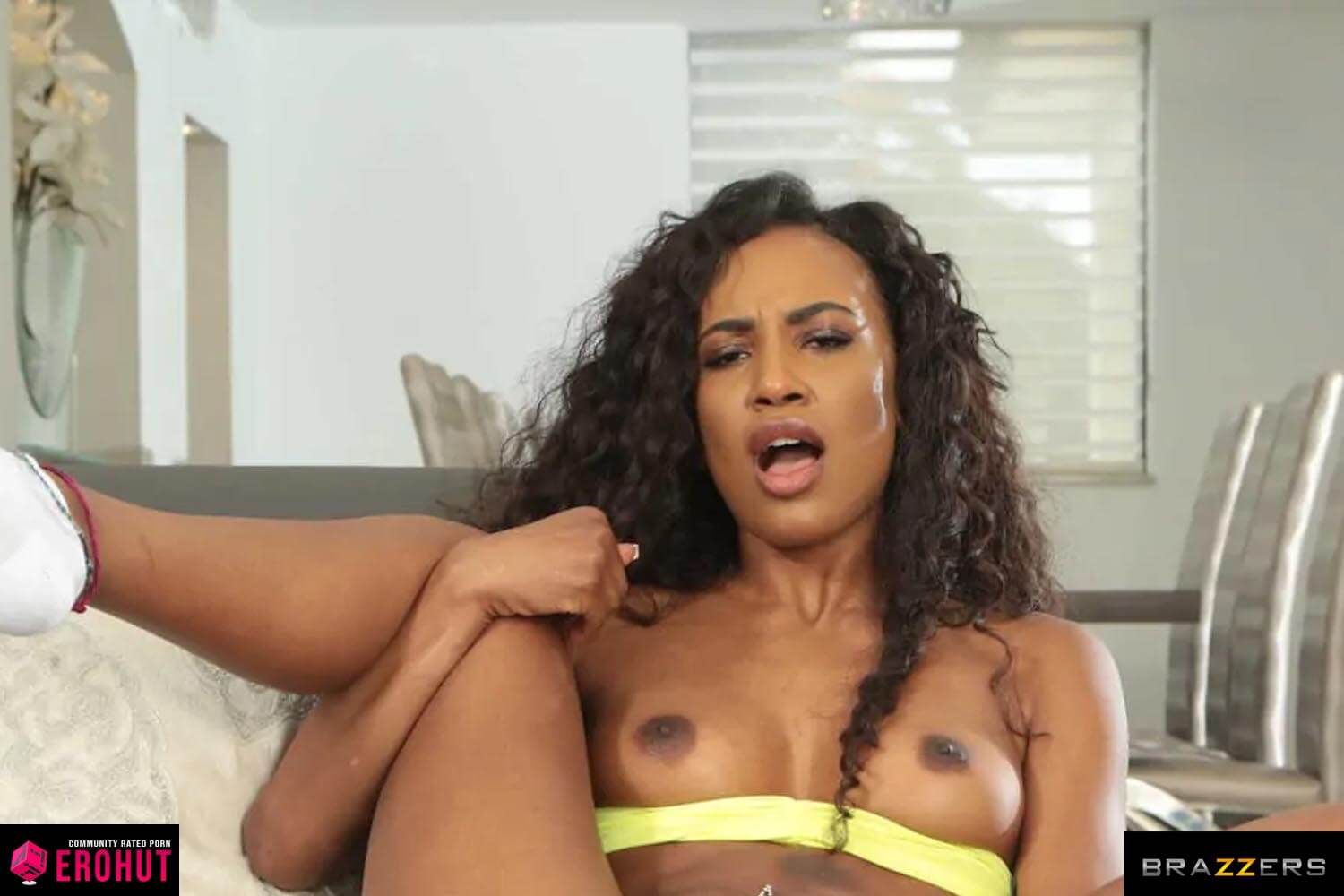 With legs spread as much I you spread white bread before buttering it up, Demi Sutra is a bombshell without the shell. She has long climb out of it and has achieved so much that there's no excuse for failed (African American) pornstars to claim how the industry is all against them. Nope, you just need to be better than every other hole on the market no matter the color.
On a sidenote, Demi Sutra is a Brazzers exclusive pornstar, which means there's no other way to jerkoff to her other than on this very one site. Oh, and her profile picture is a match made in heaven, smooth dark skin with semi-transparent golden lingerie looks too perfect.
#20 Jenna Presley
Not the healthiest butthole we've seen, but there are plenty of doctors there who'd love to confirm that with their cocks. It saddens me to think that most men choose this destiny on their own. Marrying someone and smashing the same loose hole until their dick stops working.
Some MILF brunette pornstars are necessary to keep things fair and I can't think of a sexier one than Jenna Presley. Your tattooed mom bangs everyone in the neighborhood. Jenna has a bleached butthole too.
#19 Amia Miley
Hawaiian pornstars have never received enough recognition and as far as we know, Amia Miley is the only one in the adult industry. Born in the 90s and entering the industry in 2009, she did not wait for the opportunity to know on her doors. Instead, Amia immediately jumped into the porn business and quickly accumulated hundreds of scenes.
What's next? A breast enlargement surgery one year later and more porn. We've seen every man fuck those lovely tits and wouldn't mind joining. Amia also does light BDSM and lesbian wrestling.
#18 Aletta Ocean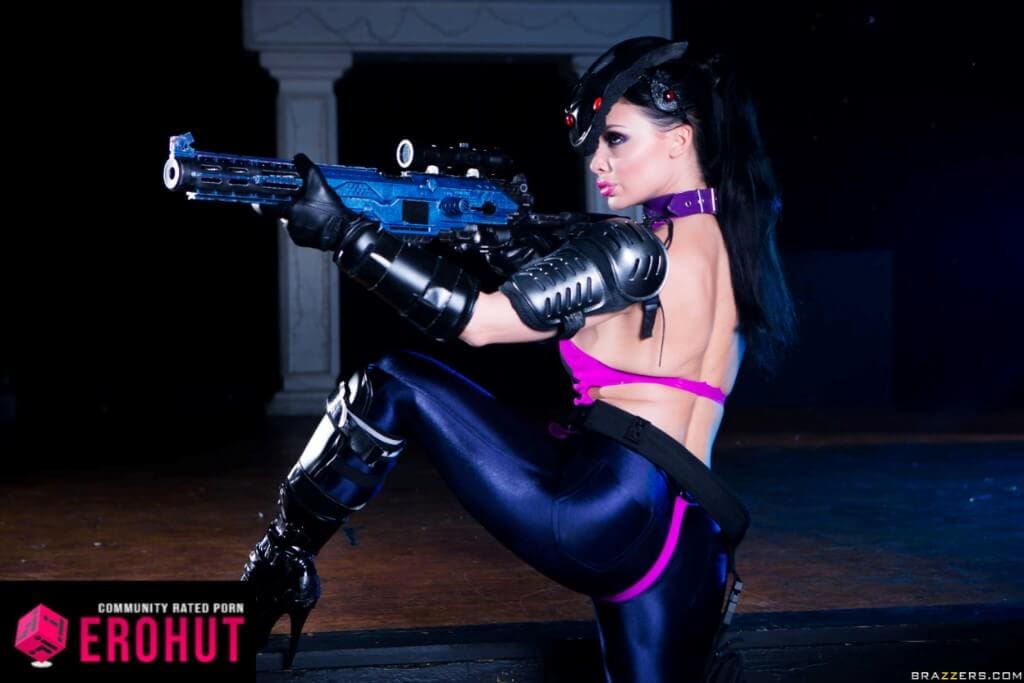 Artemis Gold or Aletta Ocean is a hot Hungarian brunette tailor-made for fans of big fake tits, pumped up lips, and juicy bubble butts. So many great places to choose from, with facial aesthetics being the best.
She brings out the beast in most men with her enticing curves too. Always busy, this dark hair pornstar has amassed countless scenes on Brazzers.com.
#17 Dillion Harper
Every video I watch of Dillion on Brazzers.com makes me uncomfortably hard. It's hard to explain, but her looks are something else. Way different from the rest of pornstars or your average girl next door.
Beautifully grown breasts, neatly trimmed pussy, high-heels, long brown hair, and the face… It's full of elegance, cockiness, maybe even roughness.
#16 Franceska Jaimes
The ass that breaks fights and brings nothing but joy. This video, in particular, pushed my cock to expand beyond its limits. Not even joking, was extremely horny, browsing Brazzers.com and there she was… The queen of anal and round butts, Franceska Jaimes.
There's seriously something wrong if you don't find this brunette pornstar attractive. Oh, and I mean your mind, not hers.
#15 Kylie Rocket
When my friend sent me a fresh clip of Kylie to my email inbox, it was a rather special moment. The athletic spinner with shaved pussy, small ass, and of course, thin black hair, loves to act! The roundness of her white butt cannot be mentioned enough, by the way. So, keep your eyes on that.
Rumor has it that she got into the "swingers" game by accident and was just searching online for articles about becoming a female pornstar. Kylie Rocket has already been introduced to the magic of interracial lesbian games, fleshlights, threesomes, and fingering.
#14 Jennifer White
Woah, now that I think, the dirtiest and most brutal pornstars are always brunettes. Could it be their dead souls that demand dark hair color? You don't just switch from softcore to Adriana Chechik and beyond and that's why we have Jennifer White.
With 15 awards and many more to come, she describes herself as the "Anal Warrior" of porn. Haven't seen a regular shoot where ass pleasures weren't involved. The most impressive video of Jennifer? The gangbang with 50 men and we only have Brazzers.com to thank for.
#13 Rachel Starr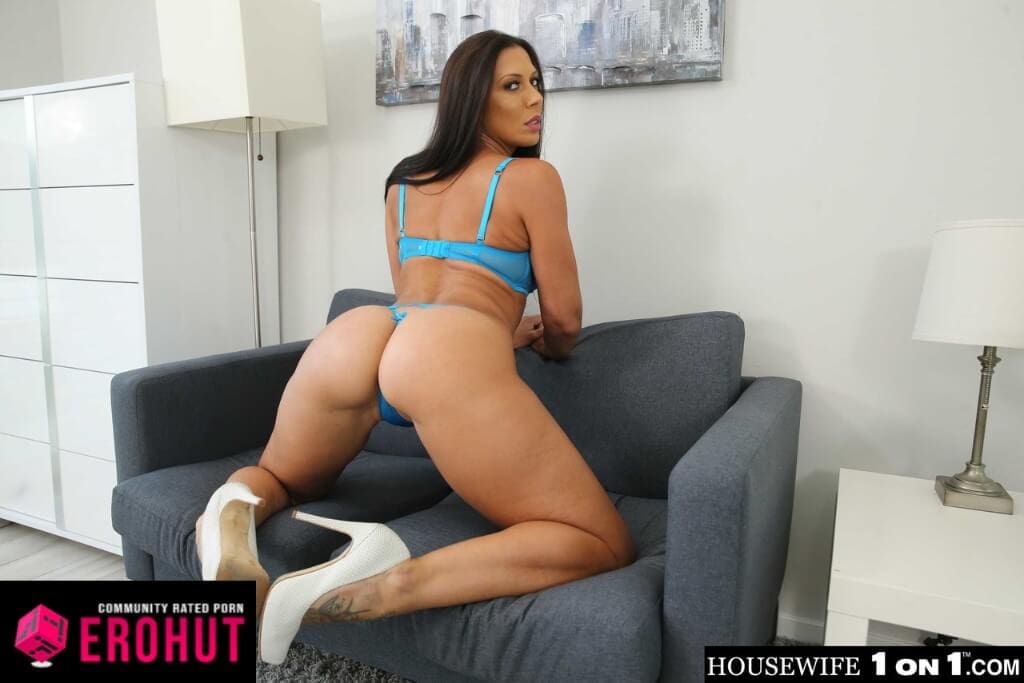 Despite galleries that imply a lightweight babe, Rachel Starr is not exactly petite. Not a chubby bitch either, just a 124-pound cut of glorious meat. It's the moans, tight pussy, and glorious brunette looks. All these push men to fuck this pornstar tad harder.
Want some background? Started a porn career in 2007 and continues to this day. She is an American slut and a bisexual too.
#12 Audrey Bitoni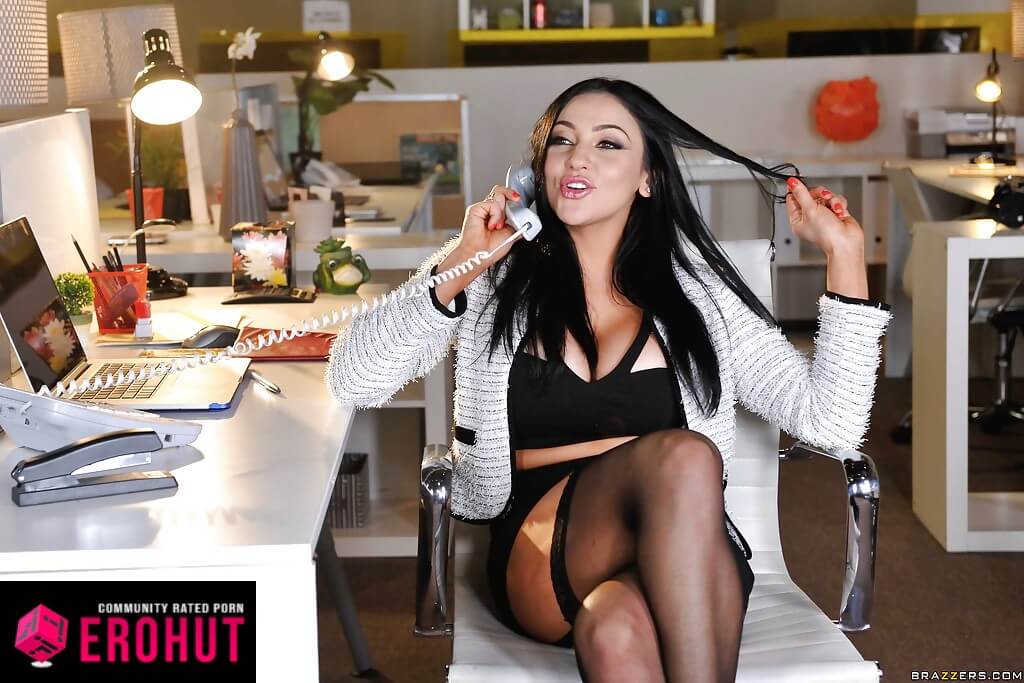 Continuing with big boob brunette pornstars, we have Audri Bitoni. Once this divine beauty gets her claws around a cock, there's no stopping. The feast of hardcore porn will continue till she cums and there's no need to take it easy on her.
Cougar teacher, a slutty doctor, or plain whore; she's played it all for Brazzers.com and Twistys.com. Why not join these two?
#11 Jessica Jaymes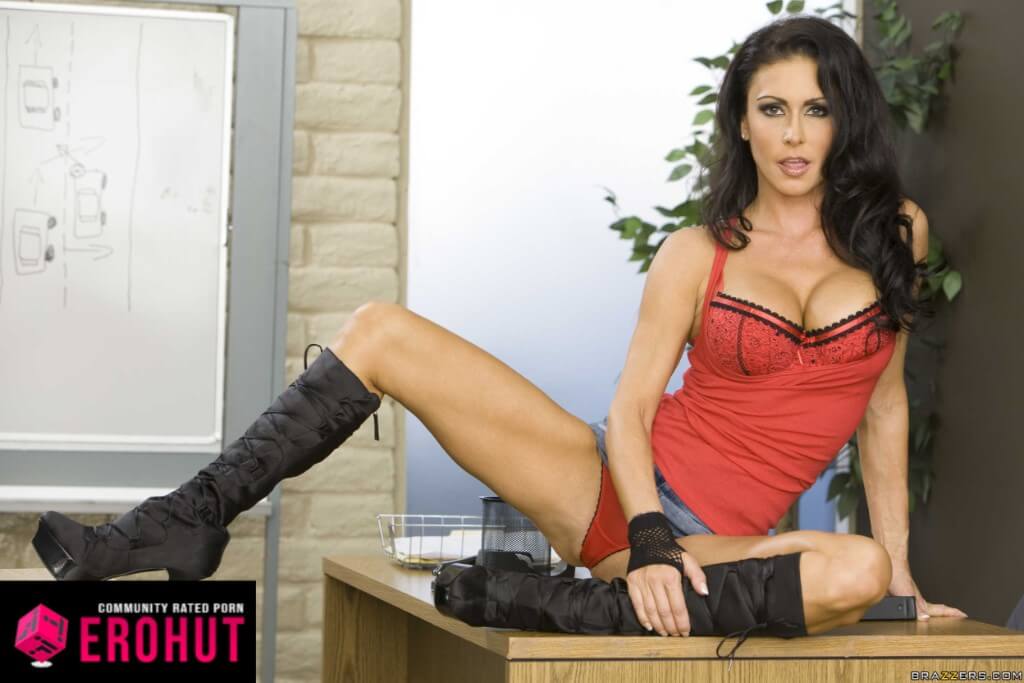 First up is Jessica Jaymes, a brown-haired MILF sporting a stunning set of fake tits. With 16 years of porn experience, it's easy to find all sorts of smutty scenes staring at brunette pornstars.
From strap-on sex, tribbing and threesomes to rough anal and sloppy fucking. You know where to find her because it's everywhere! For some of the best works, look them up at Brazzers.com.
#10 Kortney Kane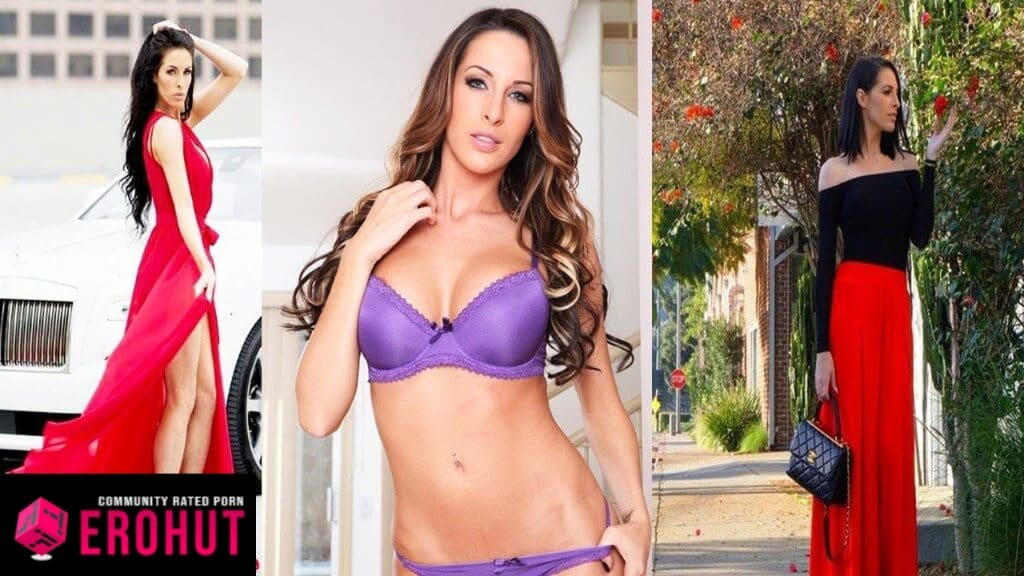 That's some delicious ass she got there. Looking lit and fancy, Kortney Kane has been riding the fame train for a decent amount of years. What's her favorite sex position? All of them. Like any good hoe, she too was a Penthouse pet of the month. At that exact time, porn directors started salivating and invited her over for some small talk.
Ignoring the mind-numbing jugs and smooth skin, Kortney Kate is an expert of fancy dressing and sexy lingerie. Download all her nasty videos on Brazzers.com.
#9 Valentina Nappi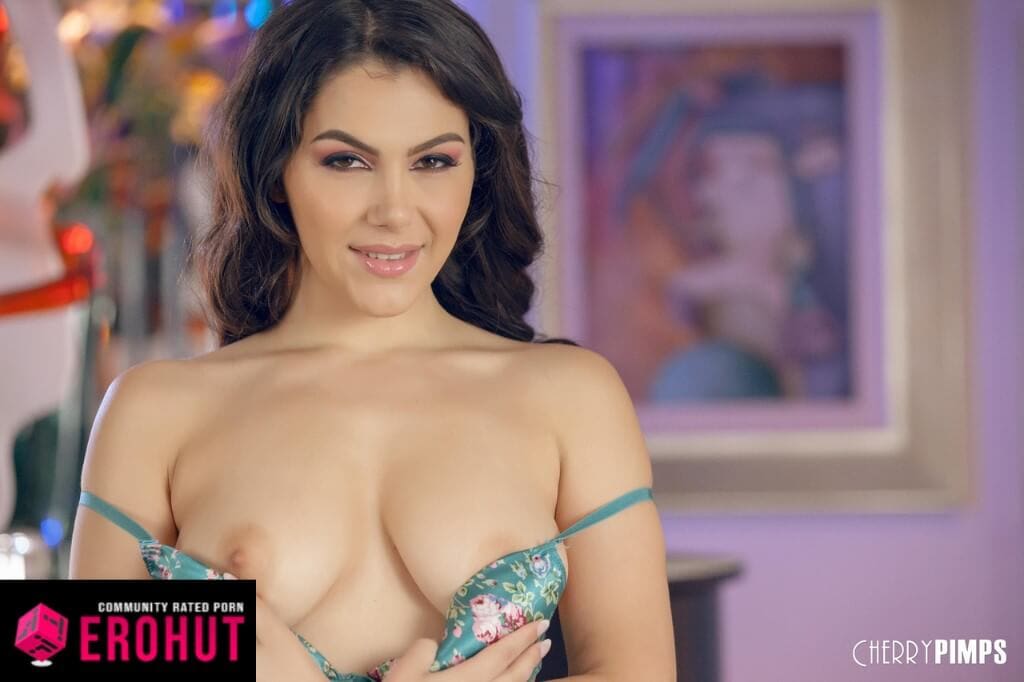 Purebred Italian babe Valentina Nappi is one of our favorite brunette pornstars. Not just for the sexy looks, but great acting qualities too. Of course, we all judge sluts by the curves and Valentina does not lack in this area.
Her juicy natural body just craves cock, and she stops at nothing to get throat and ass fucked. Find her via the $0 PornHub Premium Network account.
#8 Stoya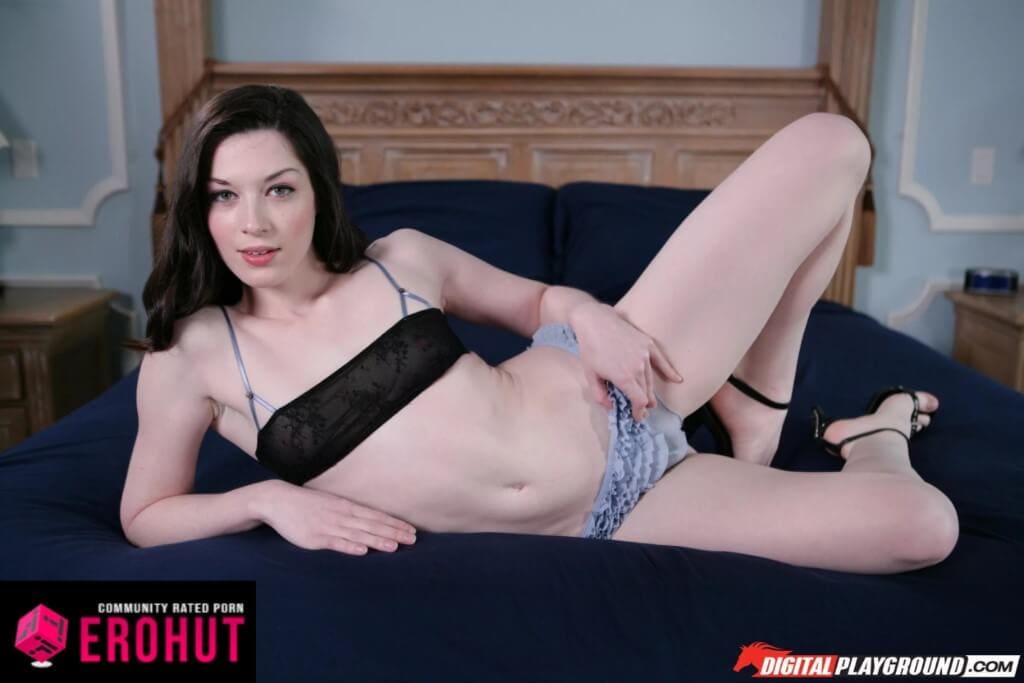 If you don't know about Stoya, you're about to be acquainted with perhaps the hottest brunette pornstar in our opinion. She's perfect from head to toe. With a skinny figure, silky pale skin, and a pretty face. Simply makes us weak at the knees. Better yet, she's kinky and loves being roughly fucked on networks like EvilAngel.com.
That ends our list of the hottest brunette pornstars. Truth be told, we know there's a lot more of them out there. So, don't forget to leave a comment to let us know who your favorites are.
#7 Keisha Grey
Pushed against the locker and when no one's watching, Sinns in tandem with Grey are sharing an intimate moment. The sinister look that motivates you to keep on fucking her at the highest level as well as decent flexibility.
Don't forget belly piercings that have since become the trademarks of any good slut. Also, lovely, decently average-sized immaculate breasts. Who's the brunette in the picture? You now know.
#6 Dani Daniels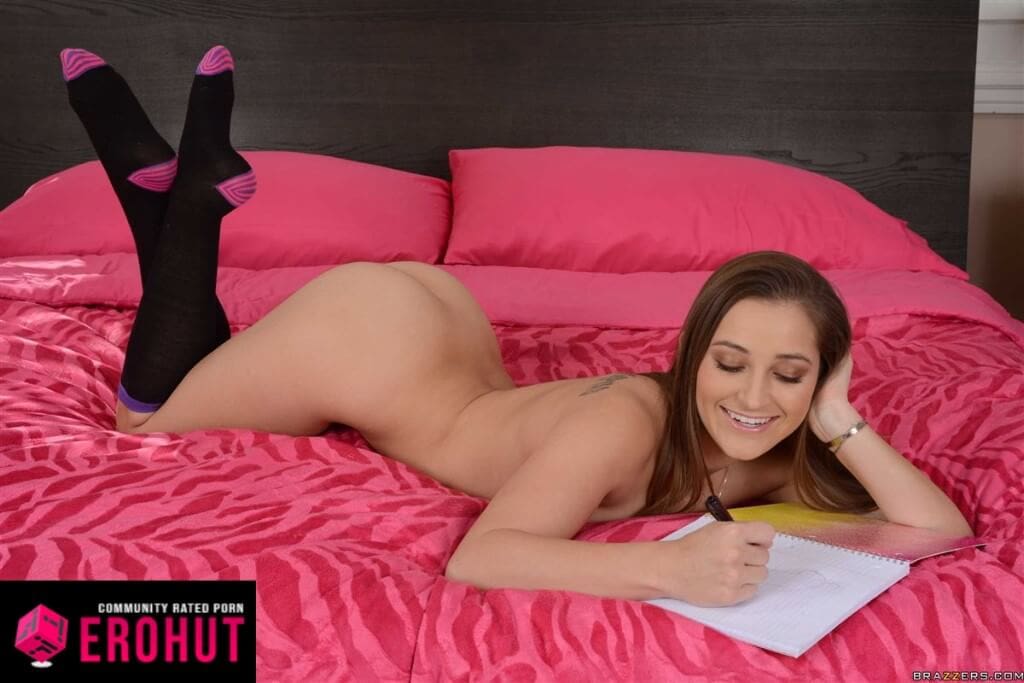 Obviously, for hottest brunette pornstars, we must mention Dani Daniels. Such an epic, beautiful lady. There's something irresistible about Dani Daniels. It could be her smoky eyes or long brunette hair, but our money is on her magnificent bubble butt.
Whatever it is, we're transfixed by her scenes featured on Brazzers.com. Smash her from behind and release that tension.
#5 Adriana Chechik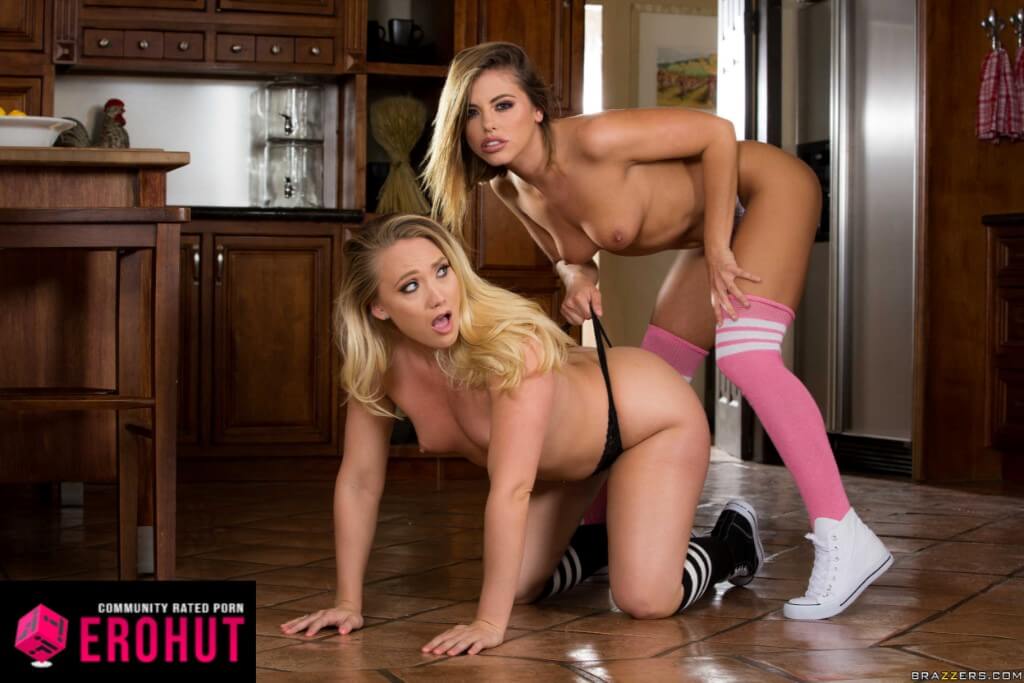 Even though she is as tiny as is slim, brunette pornstar Adriana Chechik is fearless when it comes to sex games. The proof is in her scenes on Brazzers.com and hardcore sites.
I can't shock her anymore. Gang bangs, extreme interracial anal, and deepthroat blowjobs. The cherry on top, however, is her squirting pussy. Dump your cock inside her and make this bitch squirt.
#4 Katrina Jade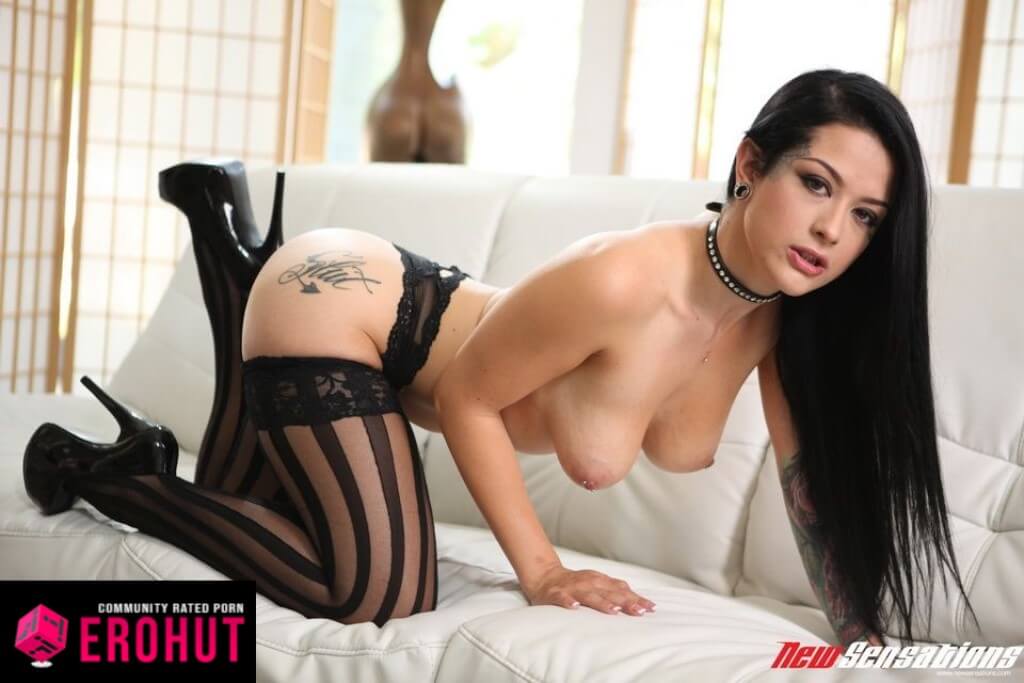 So elegant and so fucked up, Katrina Jade joins our sexiest brunette pornstars list to be judged on. I honestly love her personality and thick healthy locks. If you demand the best brunettes with equally hot sex scenes, this is your slut.
Might not get as much attention as the top 10 pornstars of all time, but the only way for her is up. Just like our cock's trajectory as we stream Jade's videos.
#3 Peta Jensen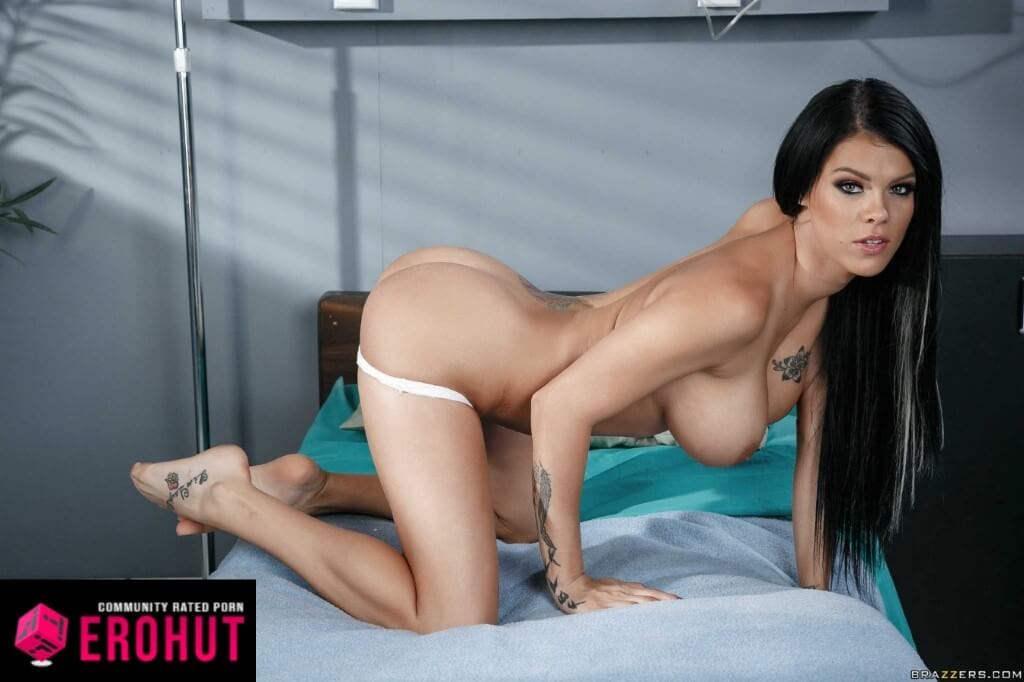 Laying on soft pillows like a true princess, Peta is another hot brunette pornstar. With long legs, an athletic body, and big tits, she's a dirty dream come true and a regular over at multiple porn sites.
Plush skin, elegant look, and surprisingly deep butthole. It feels like a well. Peta is a prime example of a drop-dead gorgeous brunette pornstar. Get ready to use a lot of napkins.
#2 Janice Griffith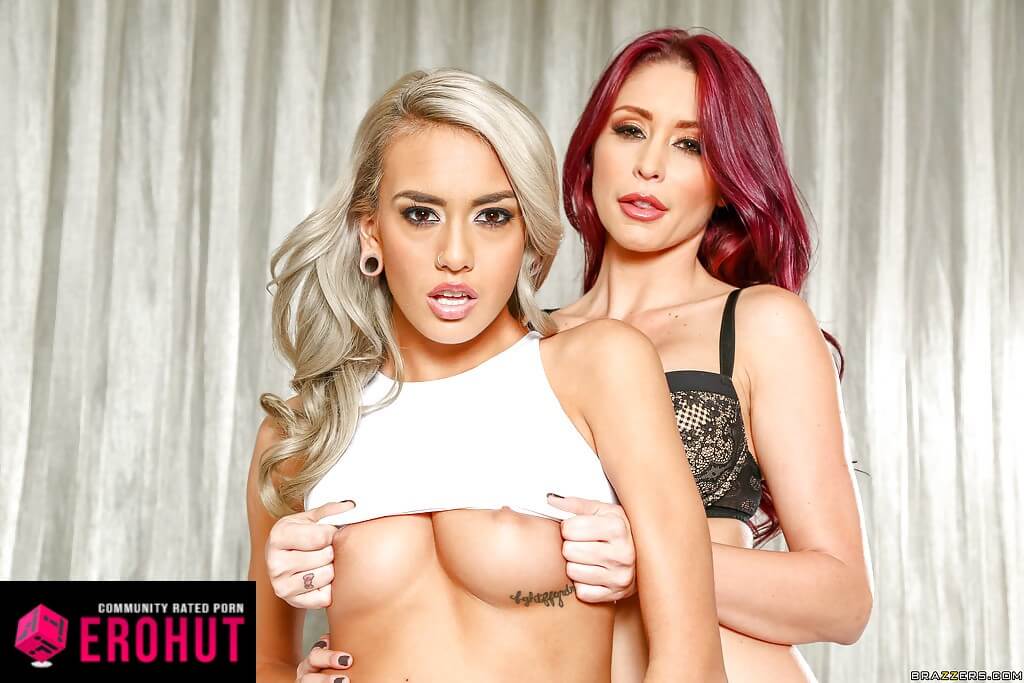 Let's take a break from mostly busty brunette pornstars with slim and sexy Janice Griffith. She's got a set of perky little tits and a small ass that swallows even the biggest of boners. It's like a black hole but without any dryness inside.
Hours of fun with Janice are waiting for you, all you need is stamina and some lube.
#1 Lana Rhoades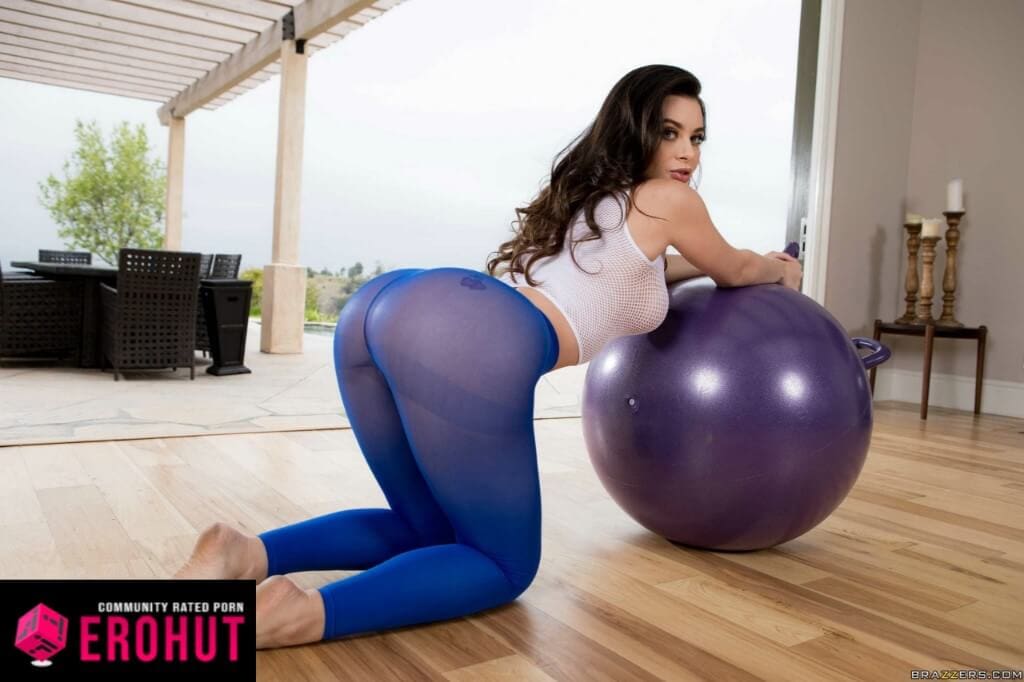 Brunette pornstar Lana Rhodes is both young and gorgeous. A beautiful face, yummy natural breasts, and finger-licking juicy ass make her a real treat to watch.
It's like a movie from Tarantino, never disappoints to the point where you want to call it quits. Whether she's doing interracial anal, eating pussy, or pissing in public, we demand more. Take a look at her videos on Brazzers.com and let us know.