Who doesn't love seeing a big and juicy butt? We certainly do. If you consider yourself an ass man, this top 10 list of hot pornstars with big asses will hit the spot. For example, I prefer the rear over any other body part, even the heart. Anyway, we've put together our favorite babes that have ass for days.
There are two types of people in this world: those who love butts and those who have yet to come to their senses. Either way, prepare for a big slippery treat with this list of big and oiled-ass pornstars. We will share some of the best butts in the porn business. Black, white, Latina, and Asian – it's all here; take your pick.
#23 Ryan Smiles
The ass implants are taking over, which is a shame. I miss the "best days" when all it took for any slut to become huge were genetics. Sure, boob jobs have had a fair run in this game, and honestly, I don't mind a tastefully done it, but adding silicone to ass cheeks? That's just nasty, man. So many perfect sluts went from nine to two because of garbage surgeons.
Sticking to a "real thing," Ryan Smiles had had a massive ass long before TikTok influencers pushed the destructive trend of butt implants. The big-ass pornstar from Miami can stun you with a rear as massive as Titanic and the big natural tits. We couldn't believe either that Ryan did not have any enhancements, nothing, none.
#22 Bella Bellz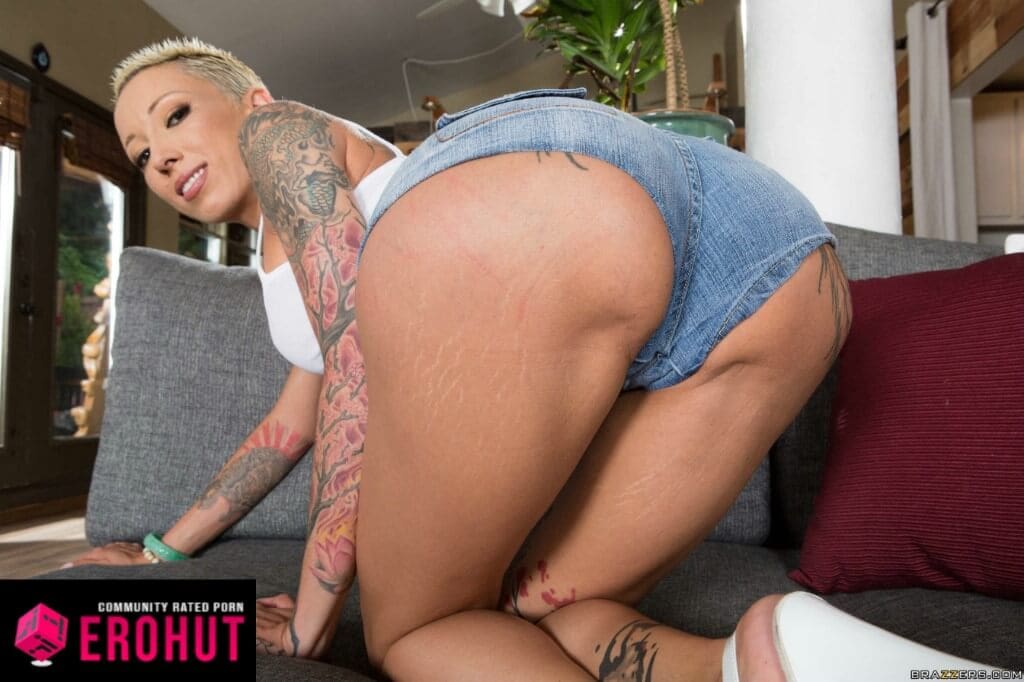 Tattooed, tanned, and curvy best describe Bella Bellz. This huge booty pornstar jiggles her buns like no one else! Oiled cock rides, finger fucking, teasing, she does it all.
Yes, some men hate tattooed pornstars or short-haired ones. Your votes indicate that too. Well, there are hundreds of other sluts for you to check. So, stop hating and start jerking off.
#21 Mandy Muse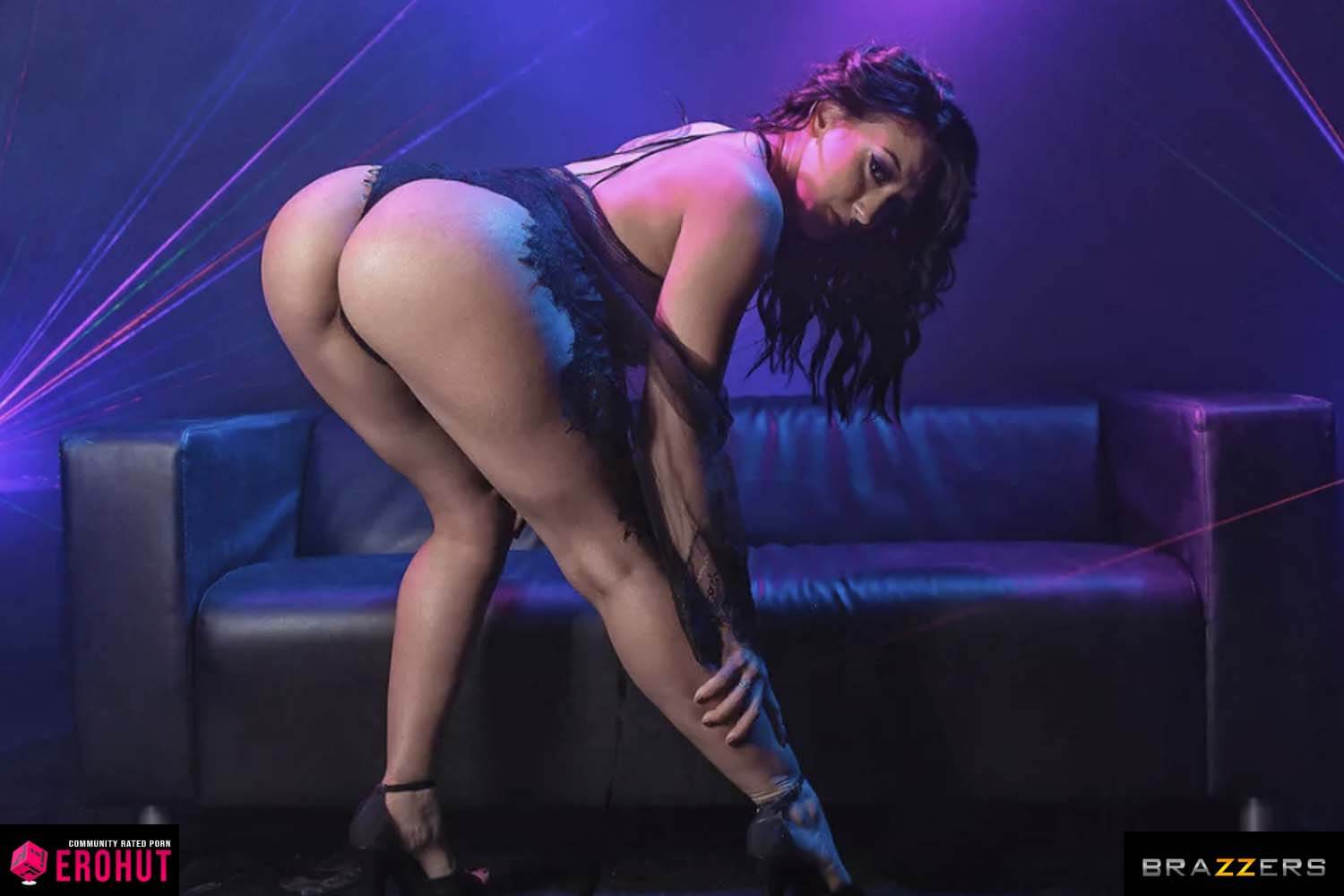 Oh, Mandy, I've been moaning your name every time you release a new video, and my grandpa does the same thing. Her biggest asset (get it?) is evident, and she knows it. Every profile picture you'll ever see of Many Muse will show her from the side or any other angle but straight front. It's not because she's self-conscious about a boob size or body (and there's no reason to be), but because Mandy knows how to utilize all her god given gifts.
While many other pornstars undergo ten surgeries to have an ass that isn't as flat as a pancake, Many Muse goes oil blasting to an anal scene and is ready to drain your balls.
#20 Sierra Banxxx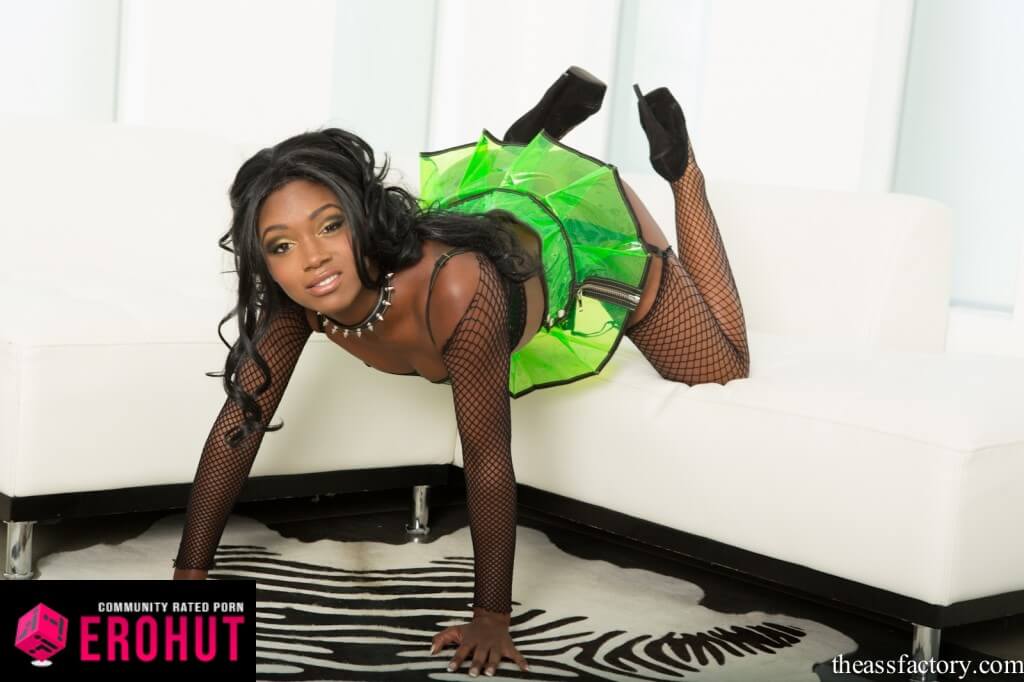 She might have small tits, but a black pornstar Sierra Banxxx makes up for it with her gorgeous booty. Even though she's athletic, petite, and pretty, nothing can compare to her oiled black ass. You can catch this hottie on sites like RealityKings.com.
That does it for our list. Have we overlooked a big butt hottie? Tell us in the comments below. If these girls don't get you excited, we don't know what does. There's a bit of everything here but most importantly, babes with big beautiful asses.
#19 Codi Bryant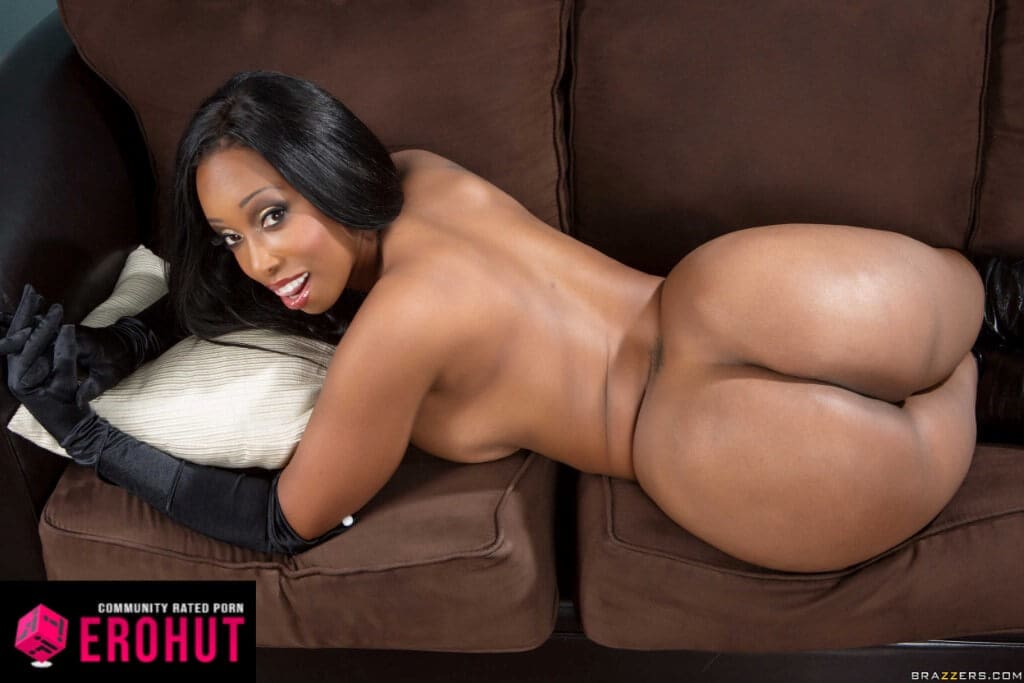 A big ass pornstar list without ebonies? That would be blasphemy! If you like round and brown whores, booty-clapping ebony Cody Bryant will blow your mind.
You can get acquainted with her fantastic ass on Brazzers.com. In addition to her marvelous bottom, Codi does have a beautiful face and decent tits.
#18 Moriah Mills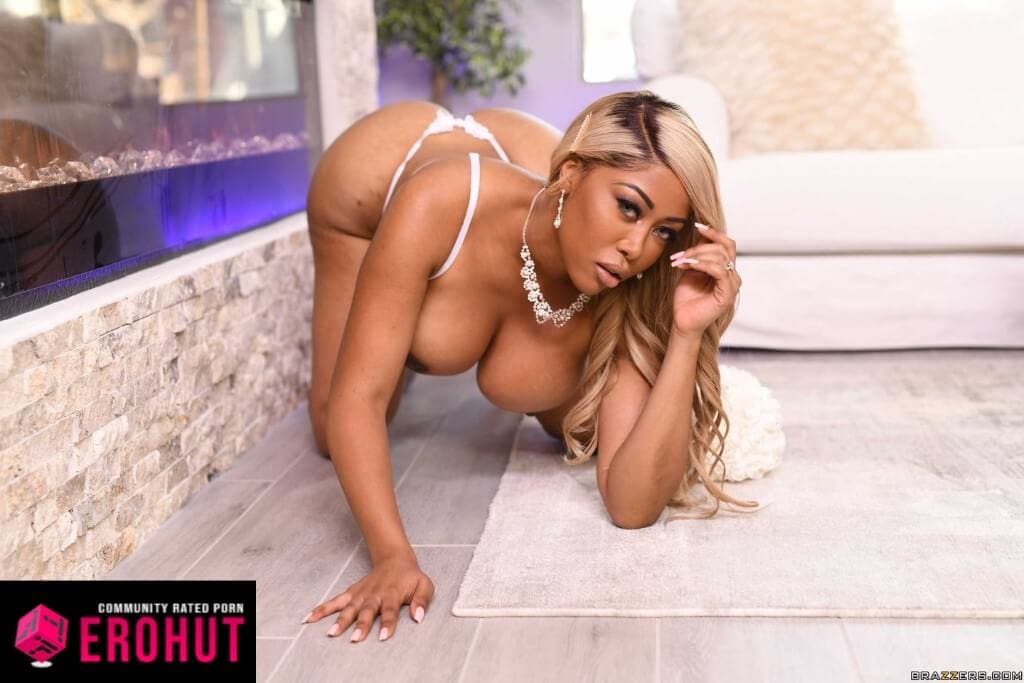 Moriah Mills is an ebony Amazon with ridiculous figure-8 curves. This Nubian beauty does not need to be handled with care, and her scenes on Brazzers.com show it. One after another, the rough and deep fucking scenarios she plays out will have your mouth watering.
Moriah looks as Asian as any other chick but with a better bottom. That alone makes her scenes a tad more exotic. All she needs to do now is get rid of that awful tattoo. What a waste of ass.
#17 Savana Styles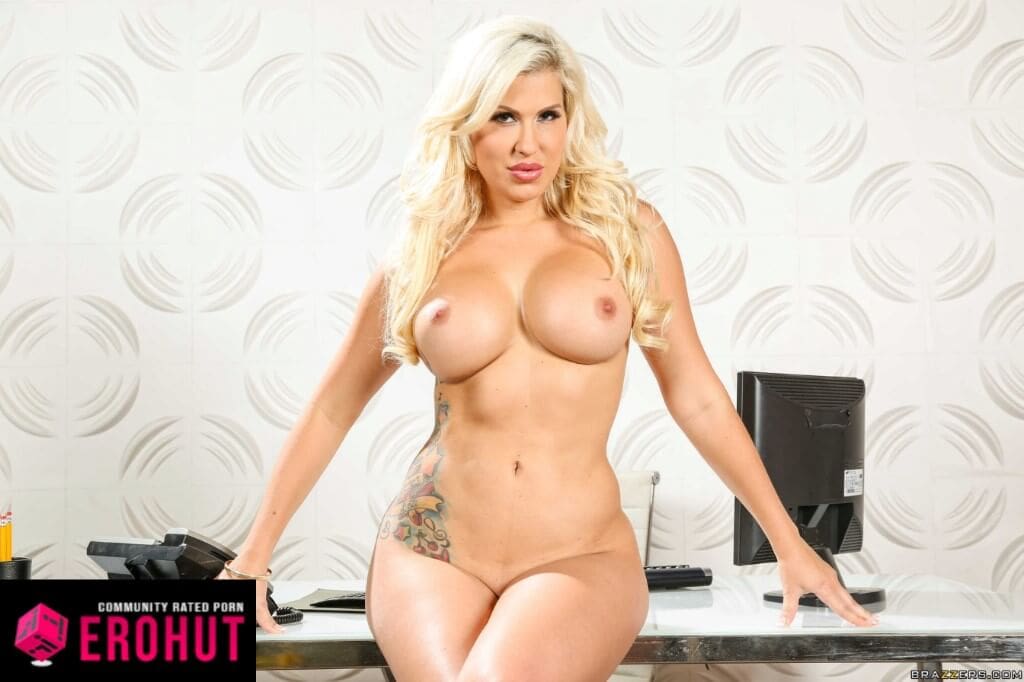 Okay, such a sight is more monumental than Mt. Rushmore and just as spectacular. The lady behind this big-oiled ass is Canadian pornstar Savana Styles. To tell you the truth, we don't know what we would do to her first. Nonetheless, an ass-eating competition would be high on our list.
You may find what this blonde MILF does best on networks such as Brazzers.com. Just look at her epic flexibility and trimmed pussy.
#16 Sharon Lee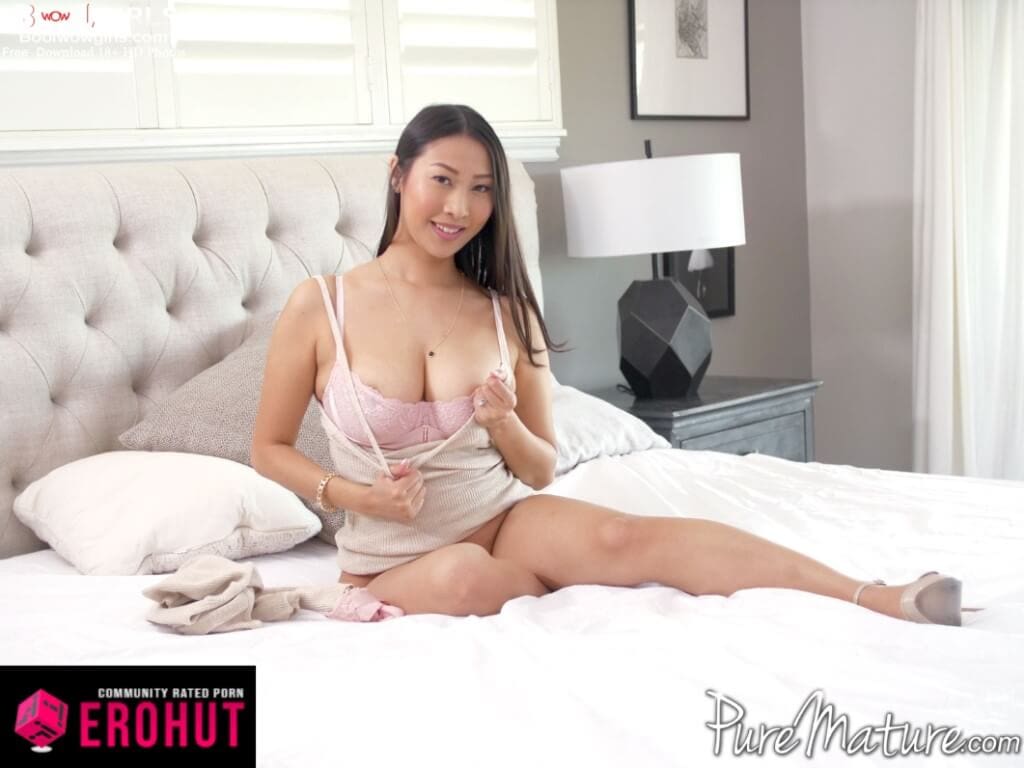 Now that's a sight that gets ingrained into your retina. So, please excuse our manners. Sharon Lee is an Asian beauty, but it's the sexy oiled ass that takes up the entire screen. This French / Vietnamese hottie from Paris has a bubble butt that resembles the work of God. One of the best we've seen, and the numbers are in the thousands.
Add to that her plump natural tits, and you got a killer combo ready to drain any dick. Start your binge with this babe on RealityKings.com.
#15 London Keyes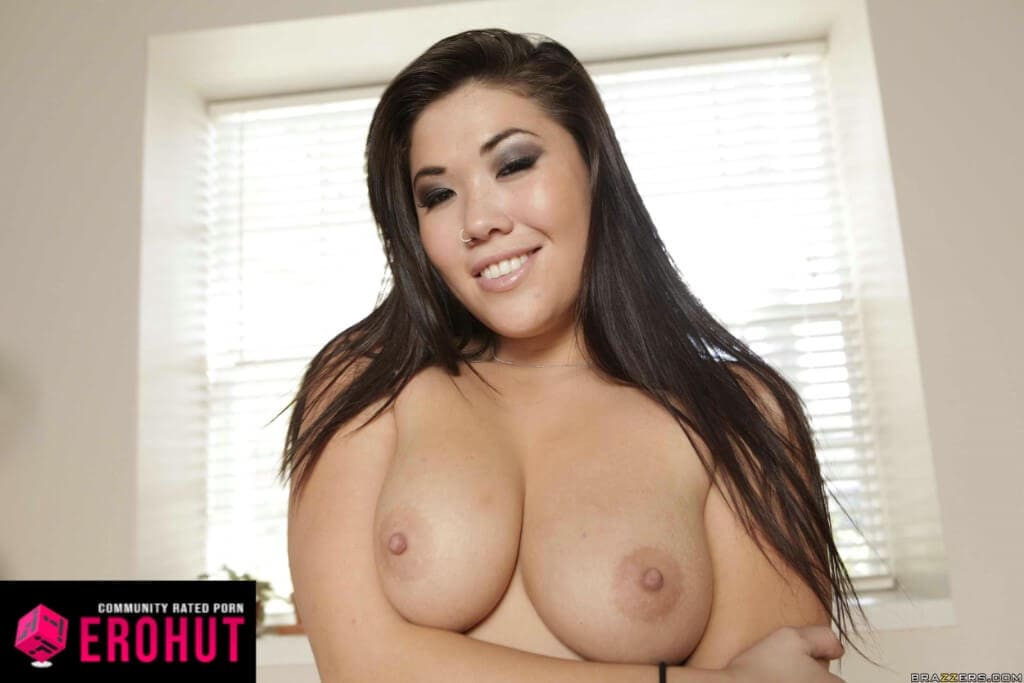 London Keith Keyes is a thick Asian pornstar that can devour the dick in seconds flat. Yet, her firm big ass is what makes her stand out even more. There's hardly a sight more appealing than watching this hottie all oiled up and fucked in the ass.
You can't go wrong with this one. However, I love that her butt cheeks are less exposed than of other pornstars. Hence you can slide your dick much easier into the appropriate places.
#14 Julianna Vega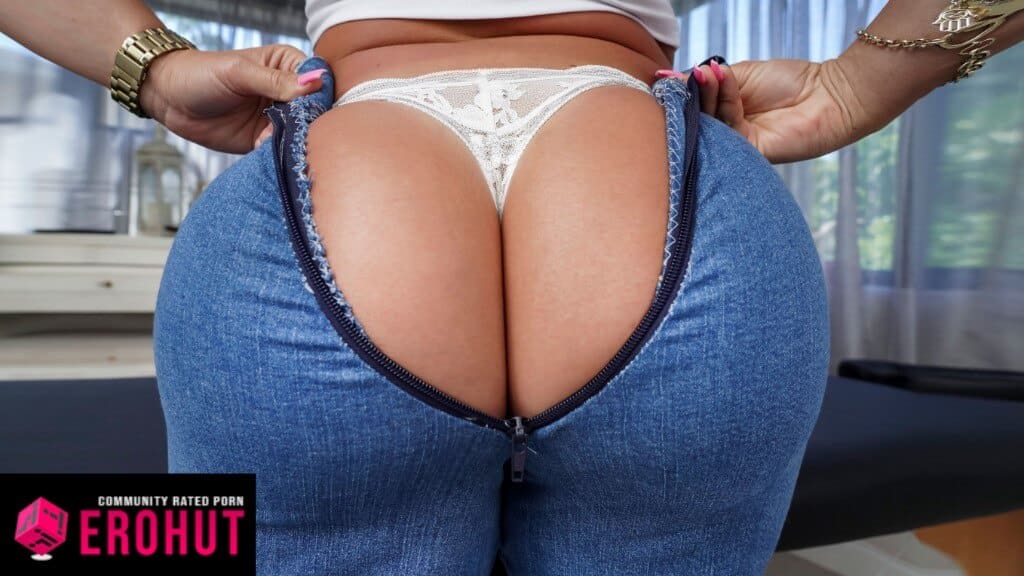 We've been fans of large-ass pornstar Latina Julianna Vega for a while now. Not only does she have plump tits and a tight bubble butt, but she also knows how to use them. You do not want to miss seeing her throwing it back and twerking on your dick.
Her ass is like 3x times bigger than her brain. Now that's the bottom that we must try. Thankfully, you can watch her on the magnitude of sites, including $0 PornHub Premium.
#13 Lela Star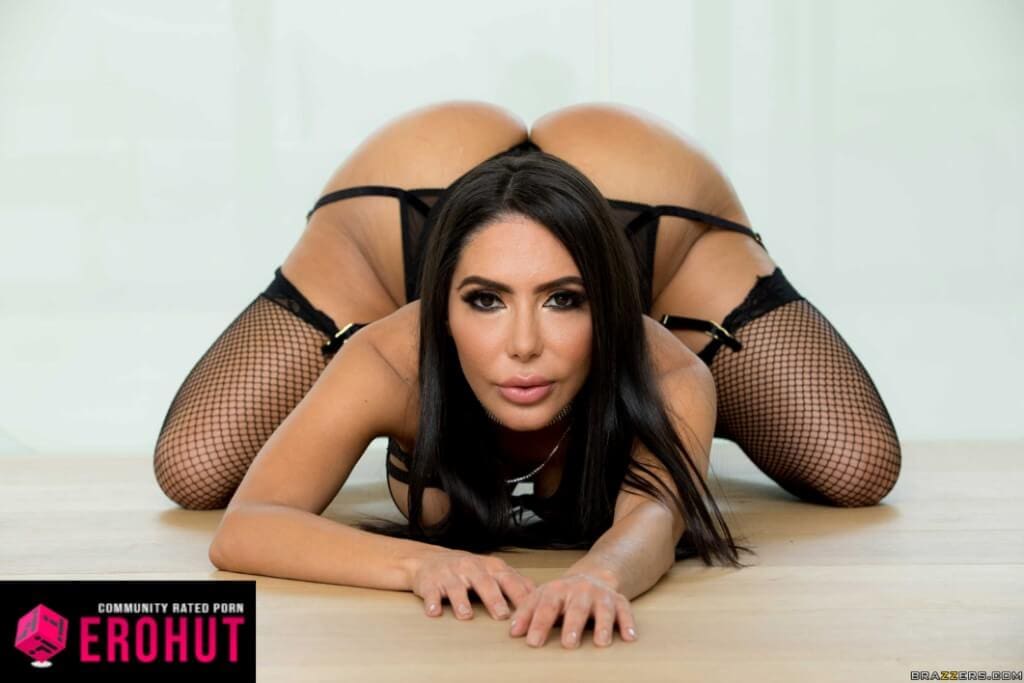 Lela Starr is just 5′ 1″, but she carries quite the booty around with her. This Latina performer has implants all over her body, but we're not complaining. Just keep those big-ass worship and anal scenes coming.
Notice how Lela's gaped asshole is already open, inviting anyone to enter without an entry fee. Smack that ass and annihilate it with your 2-inch cock. Her scenes are mostly on Brazzers.com.
#12 YinyLeon
When your wife screams at you for the "porn addiction" and how looking at anything but her skinny butt ruins marriages, print her a few frames from any YinyLeon video. You see, PornHub and all the "public" porn sites help motivated females hit the mainstream and live their dream, it's like the Spotify for independent cum artists.
But if that doesn't work, just dump her and stare in awe at the Jupiter-sized ass of YinyLeon. She takes oil and dick inside those planetary cheeks all day, every day. Now, drink pineapple juice to power your rocket and get ready to land.
#11 Jill Kassidy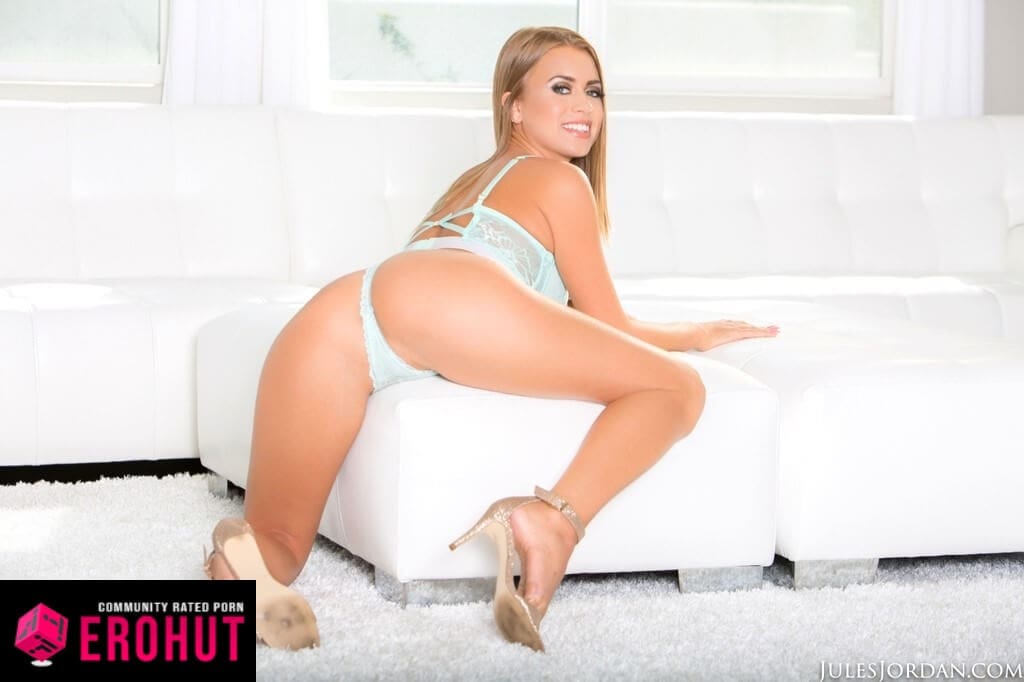 Born in 1996, Jill Kassidy is a pornstar making waves in the last two years with countless scenes. A real jack of all trades, she fingers and toys lesbians, gags on a cock, and starts threesomes with teens.
However, nothing comes close to seeing her all lubed up, glistening, and ready for anal. Don't you agree? Check out this young slut on Brazzers.com.
Anyway, if you're adding oil to your shopping list, this list has done its job and hit the spot. After all, is there anything better than a slip-and-slide cock ride?
#10 Klara Gold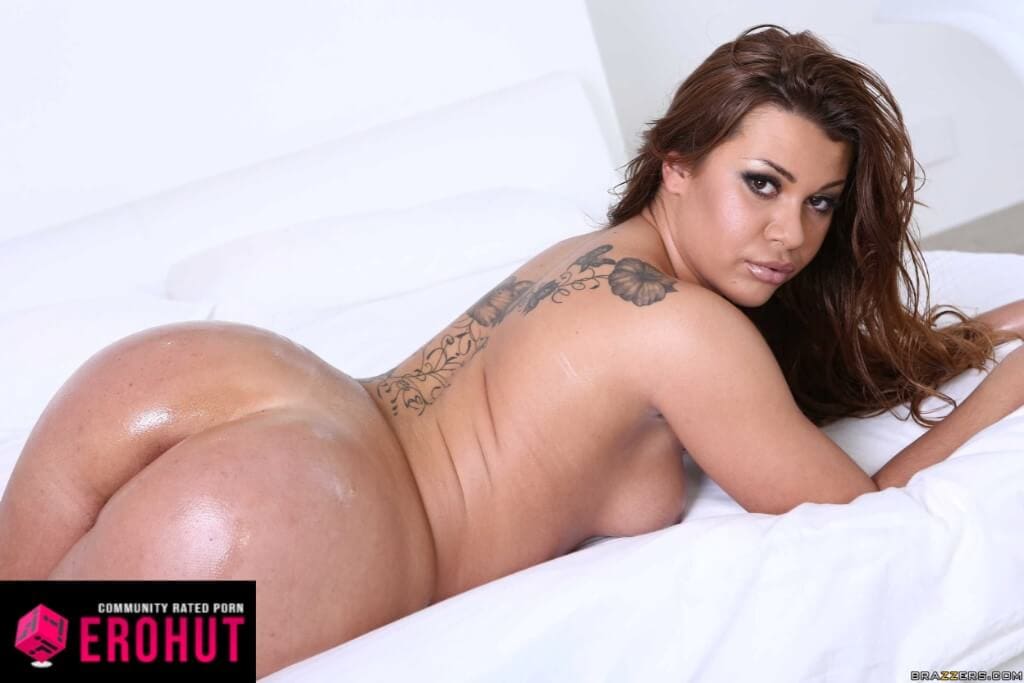 Spanish Mamacita, Klara Gold is a babe that does not stop fascinating us with her big oiled ass. Despite being only 24, she has some killer curves and uses them to bounce on big cocks.
If her video selection seems too low, check her out under a few other aliases, including Clarita Gold, and Assh Lee. Certainly, you need a sizeable unit to penetrate through that massive ass of hers. Are you up for the challenge?
#9 Abella Danger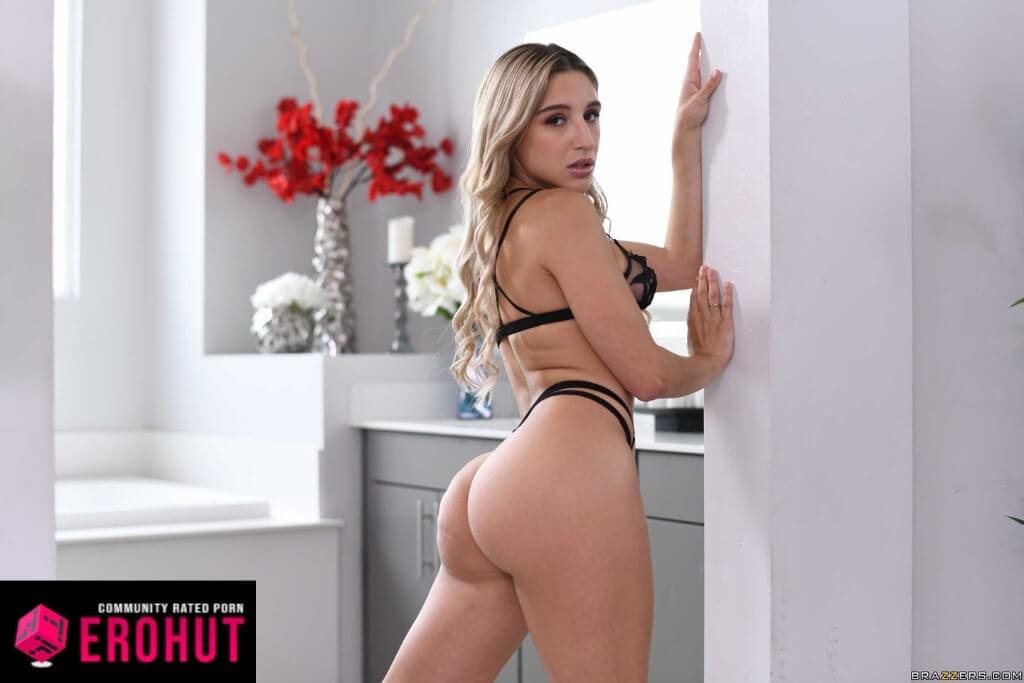 It doesn't matter whether it's sweat, cum, or oil; Abella Danger loves to get drenched. Her sweet bubble butt looks like a glazed cake here! You should know we have a sweet tooth for big-oiled asses.
Bella Danger is a thick, strong, and curvy whore. She fucks rough, fast, and raw. Smack her, choke her, bang her ass; she loves it all. Some of her best scenes are available on Brazzers.com, which you need to check.
#8 Annika Albrite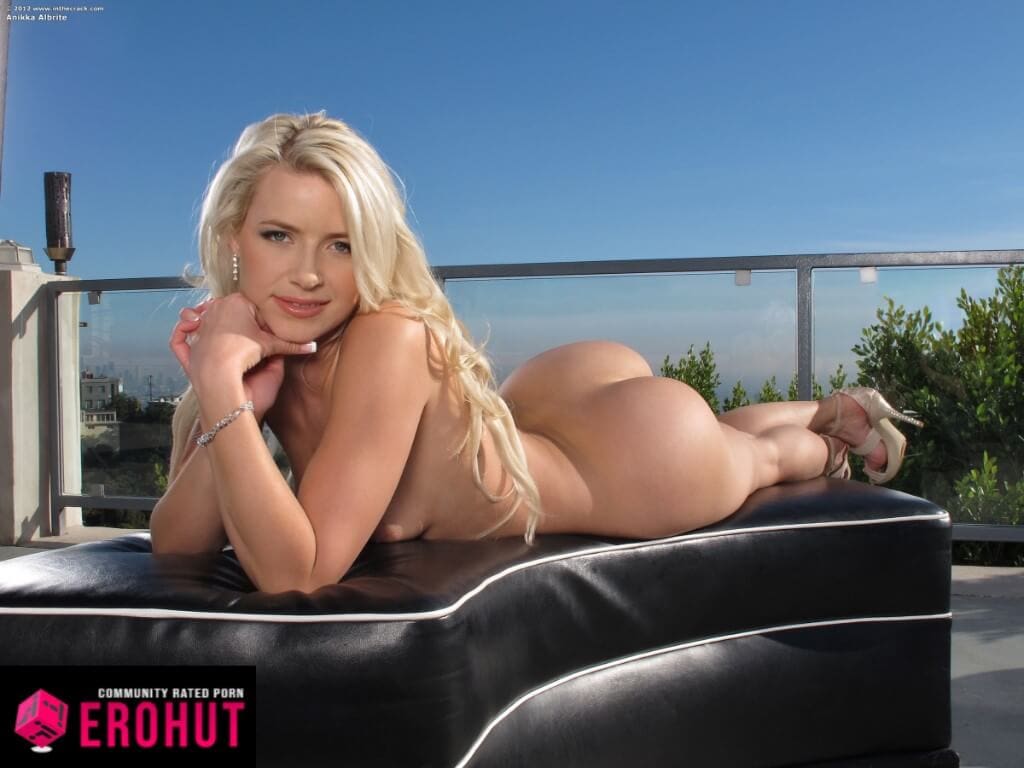 A bubble-butt blonde, Anikka Albright always impresses us with her juicy rear end. Whatever she wears, her booty just wants to pop out. And when it does, you get world-class teasing and anal scenes like the ones found in Heaven.
If this blonde pornstar were to pull me over, I'd do everything I can to spend the night in jail. This blue-eyed beauty has a tight big booty most girls in the business can only dream of. And once you experience her ass traffic with reckless hammering, it's game over for your cock. This is why she got famous on Brazzers.com.
#7 Franceska Jaimes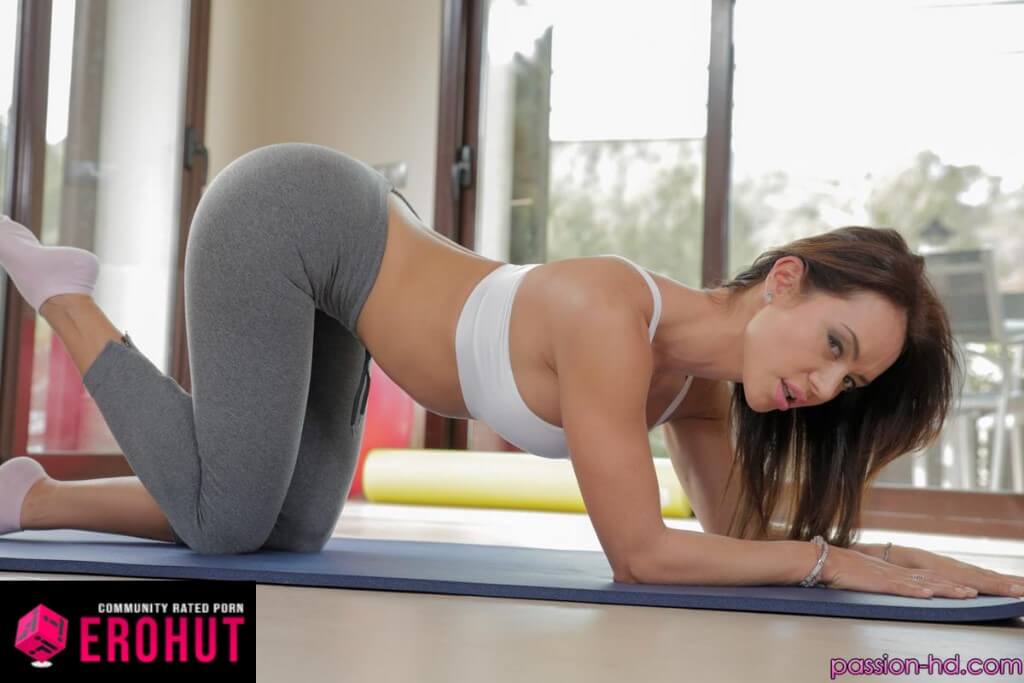 Hold my beer; I'm going in. Is there anything else to say after you meet with a huge oiled ass like this? This butt belongs to none other than one of the finest Colombian Pornstars ever to grace our screen – Franceska Jaimes.
As a veteran of 12 years, this babe, previously known as Sweet Sugar or Patricia Jaimes, has gotten her ass oiled up and fucked more than once. So if you're a big booty connoisseur, see her bodacious butt in action on Brazzers.com.
#6 Jada Stevens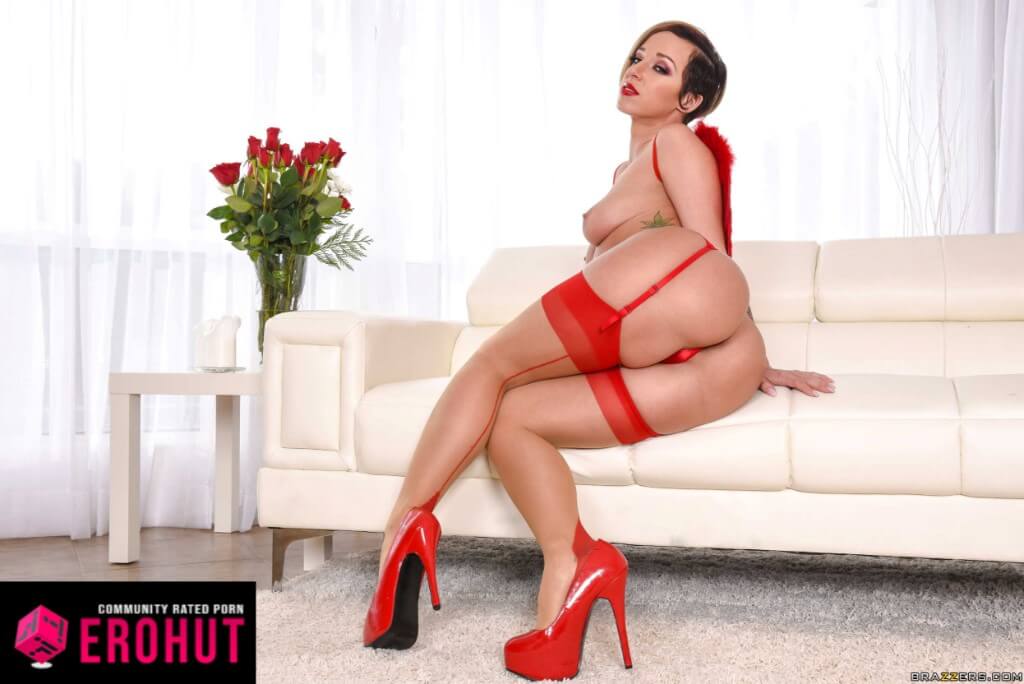 Once you see Jacia Stevens slowly slide her yoga pants off, exposing her big ass, you'll know why she's our number one. However, teasing is just the start! Once her engine is purring, almost nothing is off-limits, especially anal. That is the best way to fuck Jada.
Treat yourself to her incredible ass on Brazzers.com.
Is it possible to mention big-ass pornstars, especially with an oiled ass, and skip Jada Stevens? This brunette has built her career around her booty.
#5 Mia Malkova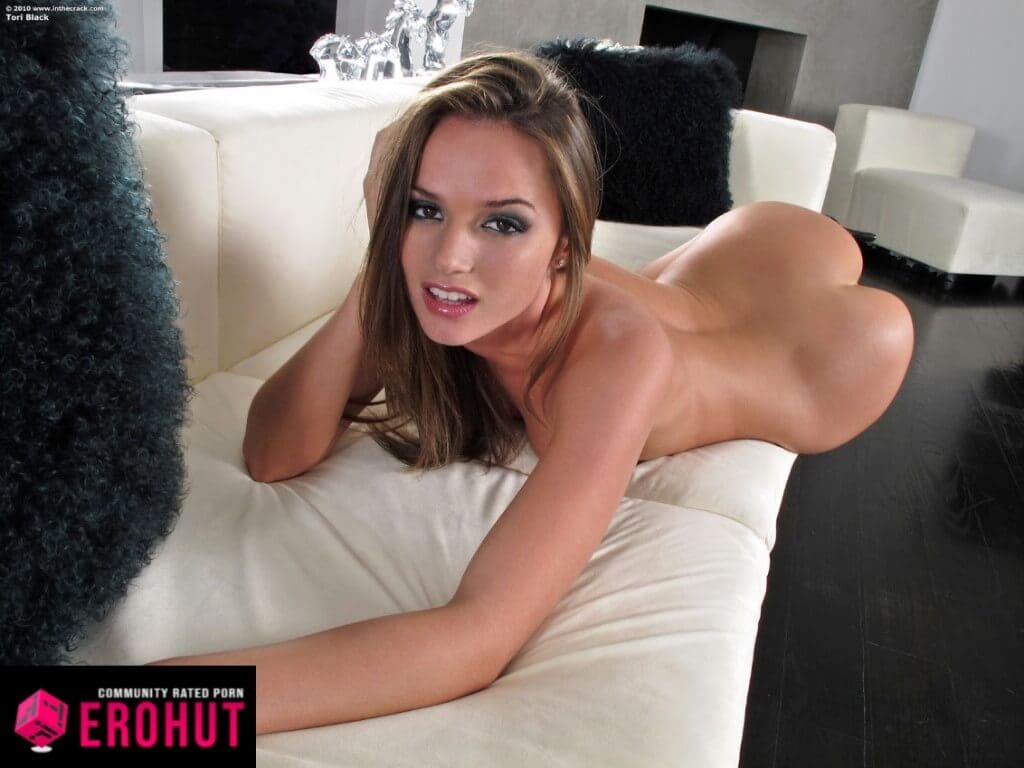 A not-so-shocking pornstar, Mia Malkova, is here, a name which, for many of you, already means a big ass and anal fun. The lady in the picture is as dirty as she is holy. I remember her first anal scene on Brazzers.com, damn…
We would not be surprised to see Mia at the top of this list sooner than later. There are so many fans of her! I, too, consider myself one. Just a juicy, thick butt with meaty outside and wet inside.
#4 Paige Turnah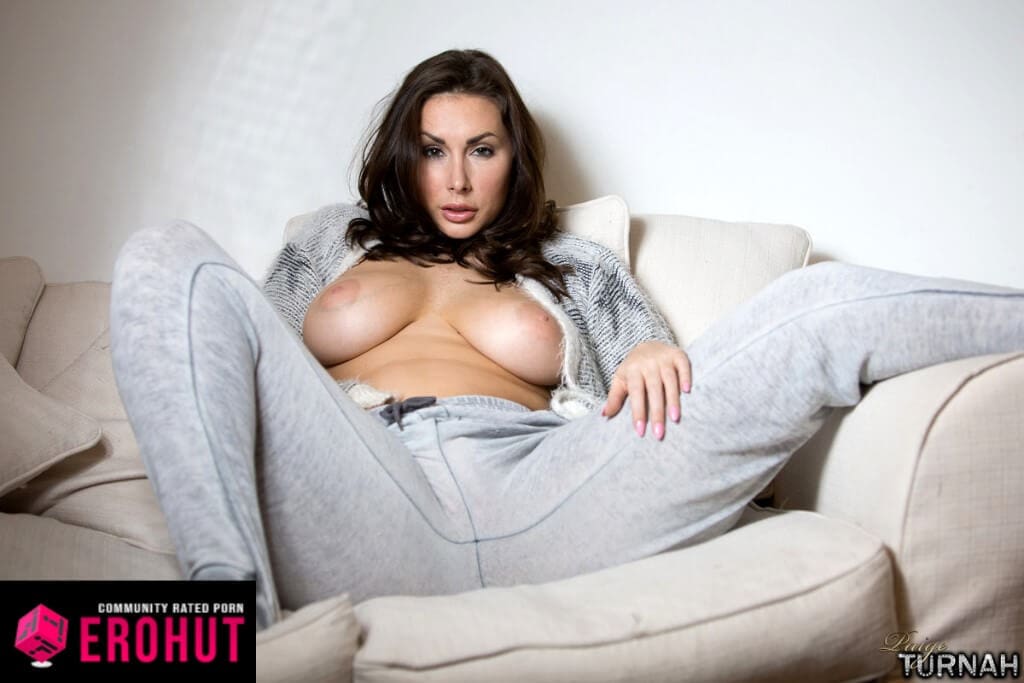 If you know anything about British chicks, you know they can be big and beautiful. That's why Paige Turnah made it into our list. This boner-inducing BBW has the ass of a goddess! Oh, and she lives to get it licked and fucked.
Big ass lovers will get a kick out of her videos on sites like Twistys.com.
#3 AJ Applegate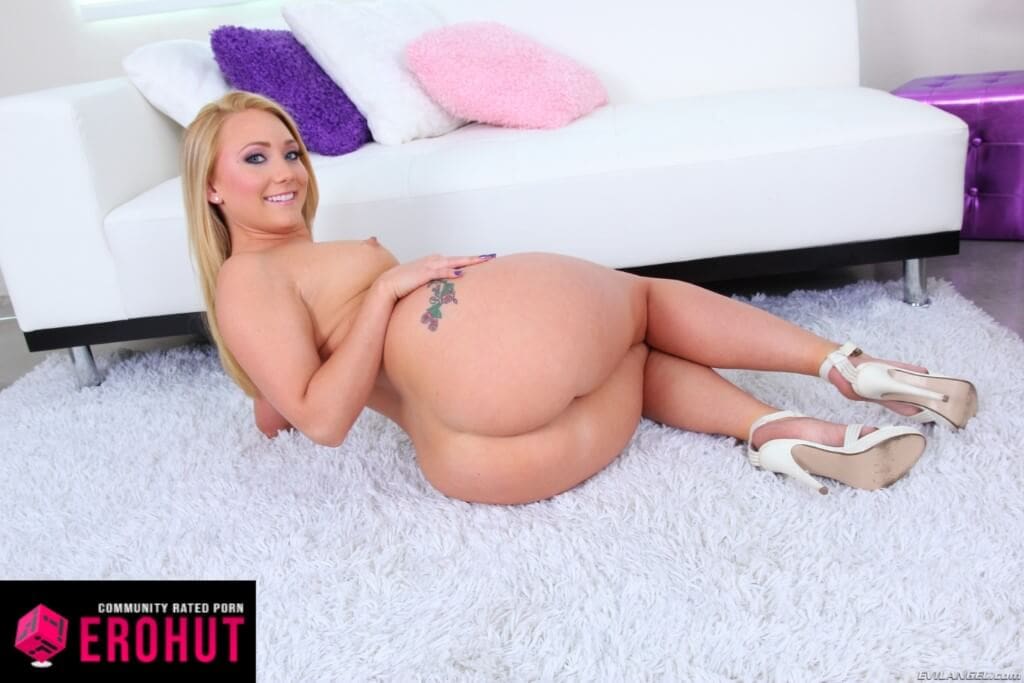 AJ Applegate inspired us to create the best big-ass pornstars list in the first place. One of the hottest pornstars ever. She fucks like a rabbit, just with more elegance. This blond performer has drained more cocks than a fat chick drained Coke cups.
Texas girls' rule and this one will be in the books for as long as we have the Internet. Haven't you seen her scenes already? You are a massive liar!
#2 Remy Lacroix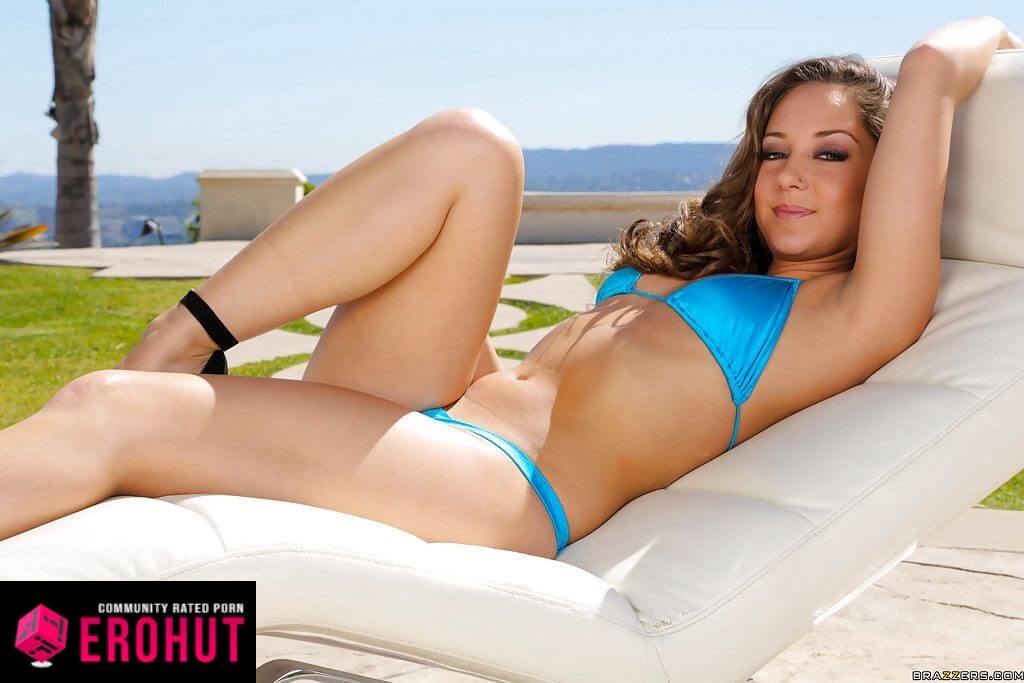 A tongue fucking is what this oiled ass deserves. But don't think tiny pornstars like Remy Lacroix can't have juicy butts. If one female has had her ass worshipped and fucked, it's her.
White guys or black guys, it doesn't matter, as long as she can bounce, grind, and twerk on a big cock. Extremely kinky, dirty, and with many ass miles. That's the formula for success.
#1 Dani Daniels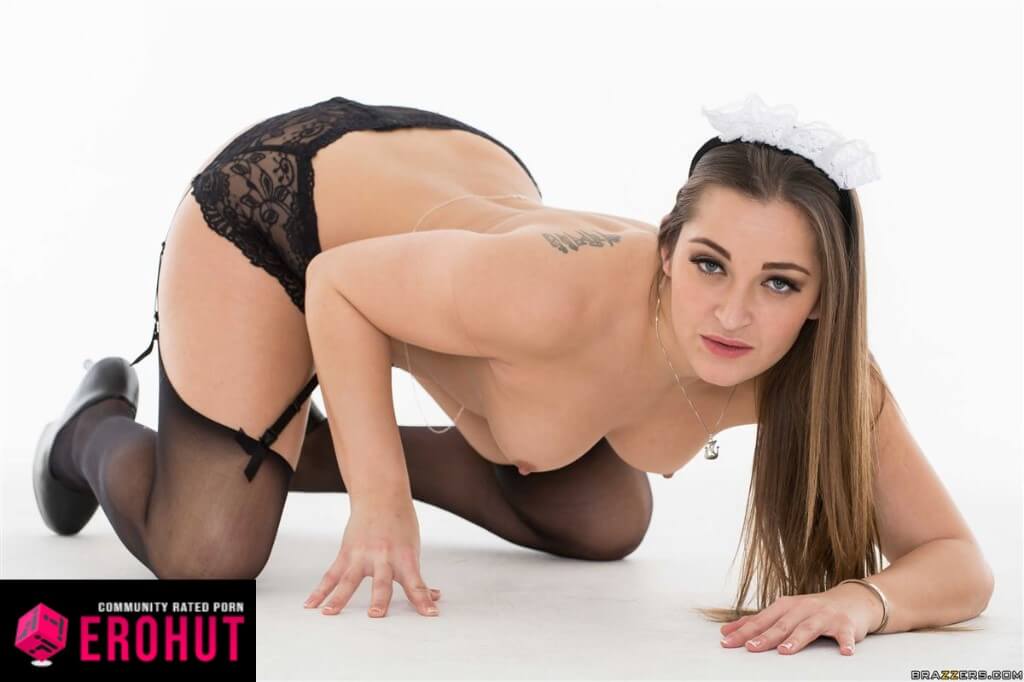 Dani Daniels is a babe with a sculpted body and a marvelous big butt, from teasing and ass-licking to rough anal. This beauty puts her booty through the wringer for her fans by performing for Brazzers.com and the sites alike.
Do you know what grinds my gears? The fact that I can't fuck her. Also, this position is one of the latest "porn inventions". You know, the chair thing. Yes, that was a reference from the Family Guy.