Leave everything to whores and kinks, and these things will spoil us rotten. With so much choice, we can enjoy countless Latina pornstars as well as the hotties with chocolate skin. Yes, we do mean sexy ebonies. There are literally thousands of videos for each type.
Now, let's go further. In this post, we'll check sexy mixed pornstars with Latin and African roots. They look as exotic as you can imagine and prove that black Latina pornstars are some of the hottest. Like Columbus himself, I took time to travel the virtual world, seeking the hidden hoes and those that haven't been exposed much outside niche sites. It all comes down to two things, their looks and their stamina. Still, it's up to you to rank them.
#21 Candace Von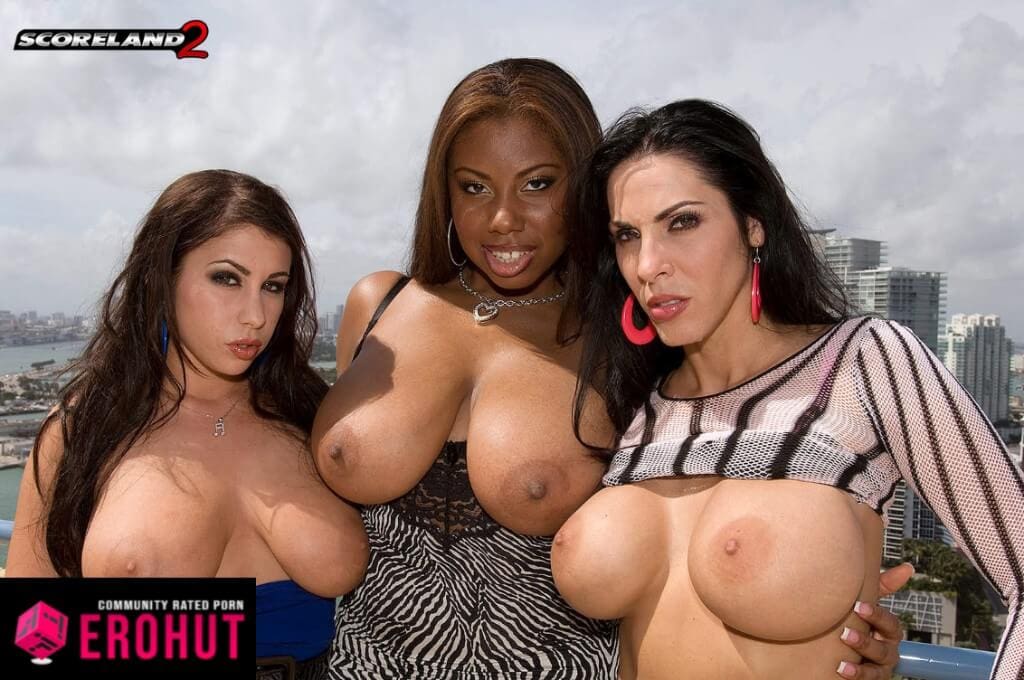 Coming from the Bronx, Candace Von is ebony with attitude. This big-boob black girl also has long legs and a smelting hot ass. She owes her incredible figure and aggressive nature to a mixed black-Latin heritage.
In the last 13 years, Candice has starred in over 200 scenes for the likes of Brazzers.com and RealityKings.com. So grab your cards and swipe them through this exotic pornstar's butt-crack.
#20 Ellen Medeiros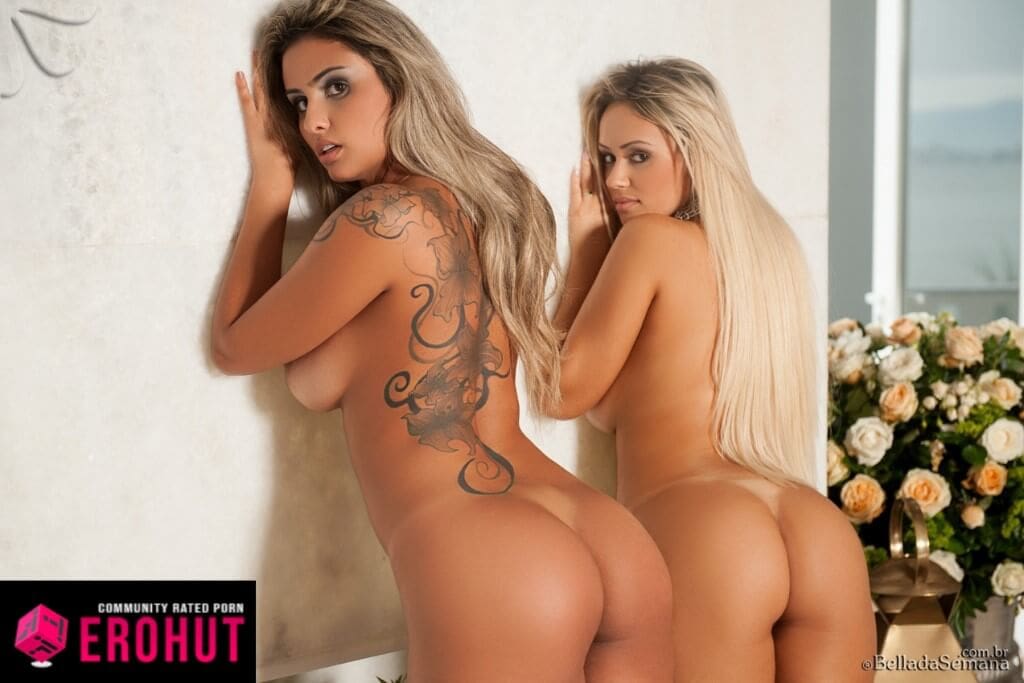 Brazilian bombshell Ellen Medeiros is an excellent example of a black-Latin mixed pornstar. Slim legs, big natural tits, and a tight ass grace this babe's body. Although there aren't too many videos of this hoe online, don't worry!
We did find solo masturbation and her anal scene on our favorite tube site. Worth your time? I think we can do much better. Despite being extremely dark-skinned, Ellen could push the whole-tone thing even further. What's the best way to do so? With a set of white shoes and lingerie.
#19 Clara Trinity
Invite just Clara or fuck any of her friends, no matter your choice, the income is the same. You will be explaining how it was your first time having sex for a long time and the reason for a quick finish. Have you ever wondered how easy it is for pornstars or females in general? Guys have to think of shit so they don't come faster, yet females can and will orgasm tens of times. In fact, it's expected and cherished, but males, on the other hand, have only one shot, so imagine the pressure.
So what about Clara Trinity? She is a sexy pornstar with mixed genes and a unique exotic pussy worth licking.
#18 Luna Corazon
I must admit that the name Luna Corazon evokes images of a busty Mexican MILF, but this girl is the exact opposite. Coming from Brazil, skinny Luna sports an afro and has tiny tits that are hard to resist.
At an impressive height of 5" 8', she is also tall. Could seduce everyone with those slim legs and small ass. Like the excellent slut that Luna is, loves getting chopped down with dick. Spice up your fap session with this exotic, mixed-race pornstar on RealityKings.com.
#17 Milla Albuquerque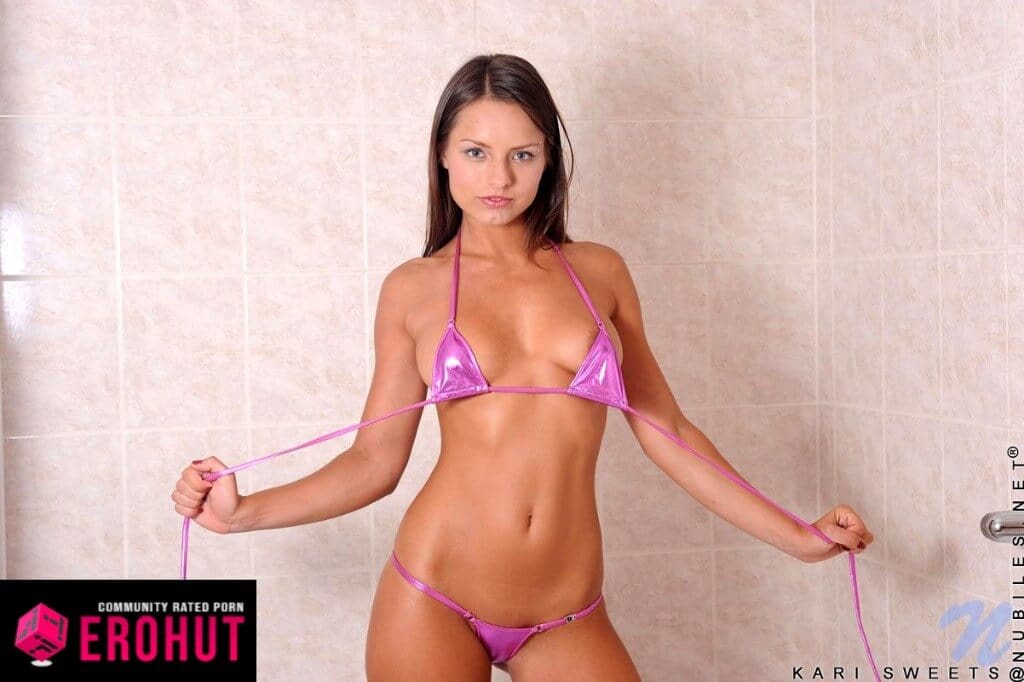 Another import from Brazil, Milla Albuquerque has a tongue-twisting last name and an ass that begs for a tongue fucking. This 23-year-old exotic and mixed pornstar has ebony skin covering her gorgeous Latin body. However, don't forget those juicy lips.
Most of Milla's scenes are on Brazilian sites, but you can also find her hardcore videos on RealityKings.com.
#16 Alexis Tae
Pretty from all angles, Alexis Tae mixes a couple of different ethnicities while remaining classified as Latina. Trashy ghetto colors like pink top are a hard pill to swallow, but curves help in lubricating our throats.
How does she handle the dick and what are some of the scenes we recommend? We have nothing, in particular, to boast about, but Brazzers did feature this slut more than once and that's where one should start.
#15 Adriana Malao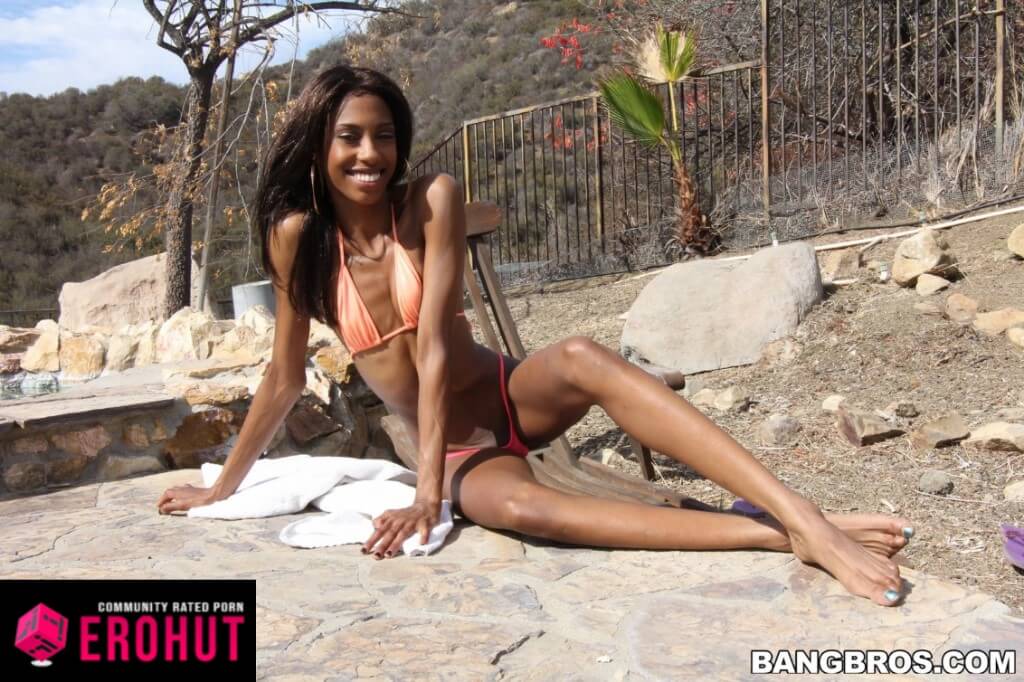 Black Brazilian Latina Adriana Malao is not a babe you get to see often. Yes, that's not a typical South American girl. Also known as Katiuska Malao, this skinny hottie has tiny tits, slim legs, and a beautiful face.
In the last five years, Adriana had fun on camera with black and white cocks alike. If you need exotic pornstars, I cannot name something more exotic as this slut. Find her on sites like Brazzers.com.
#14 Porscha Carrera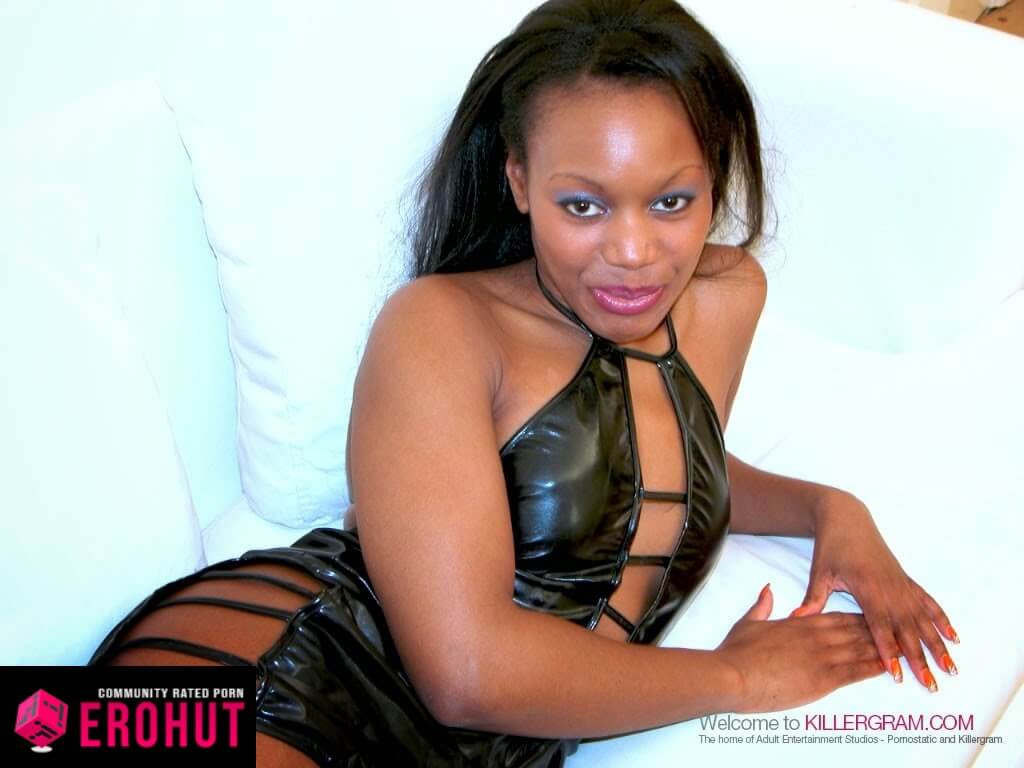 Puerto Rico pornstar Porscha Carrera is simply stunning. This mixed race pornstar went far and can be found on places like Brazzers.com.
This hot piece of ass is 28-years old and is still putting out porn, but the homemade kind. You can find Carrera in anal and hardcore videos. Every one of them features ass jiggling, titties, and oily mess before sex. The name is as random as is stupid though. Before you ask, her maintenance is higher than that of the originals. Not sure what the hell does that even mean? Carrera's first and last name pays tribute to the best car in the world, the Porsche Carrera GT.
#13 Liza Rowe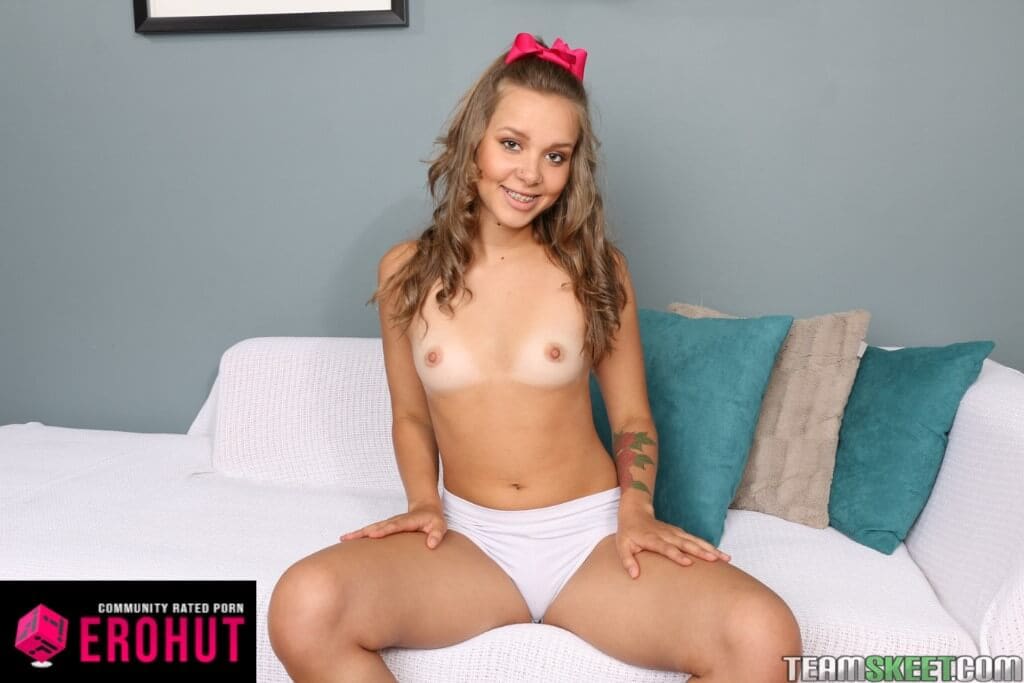 Getting crucified by the cross on the right, this mixed-race pornstar is a lovely babe with light skin. We get so many things to enjoy, from the fantastic butt of authentic Latina to great curls and everything else. I have no idea why that cross tattoo is here in the first place, but here's a thing: you can try to figure it out on your own by visiting RealityKings.com.
She is the only light babe on the list, which makes her somewhat different.
#12 Scarlett Bloom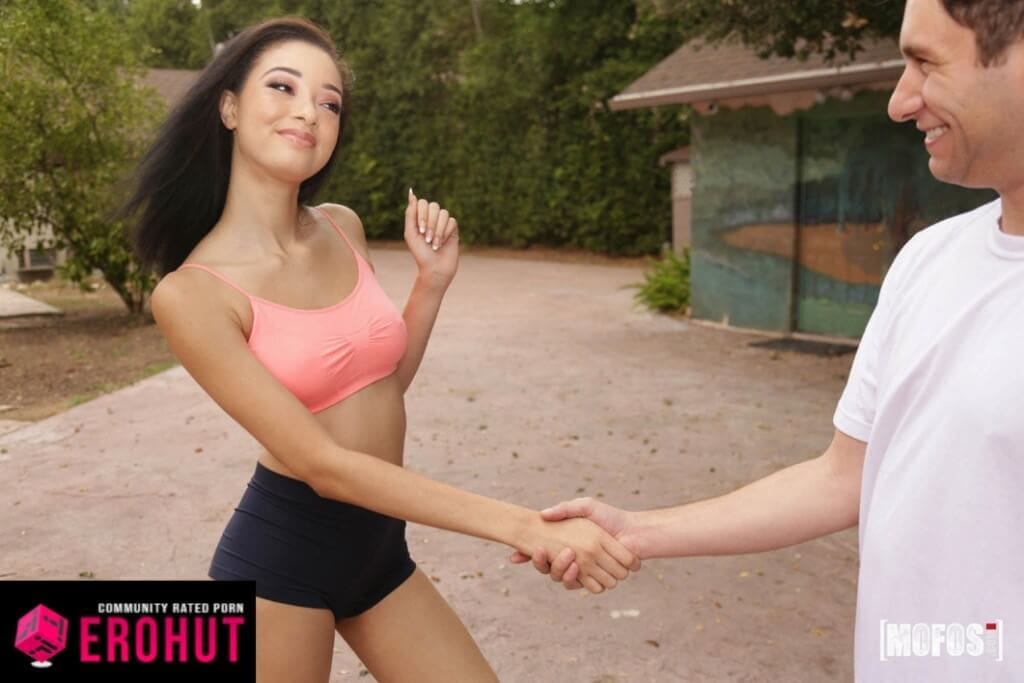 Blooming faster than your cocks and posting better than today's Instagram sluts. Not bad for a pornstar that features Asian, Latina, and African ethnicities. Must have had wildlife, or at least her parents did. However, it should be noted that some sites don't list Scarlett as a mixed-race pornstar. Who knows who is fibbing these days…
Anyhow, maybe you know better? In that case, share her secrets with us!
#11 Jeni Angel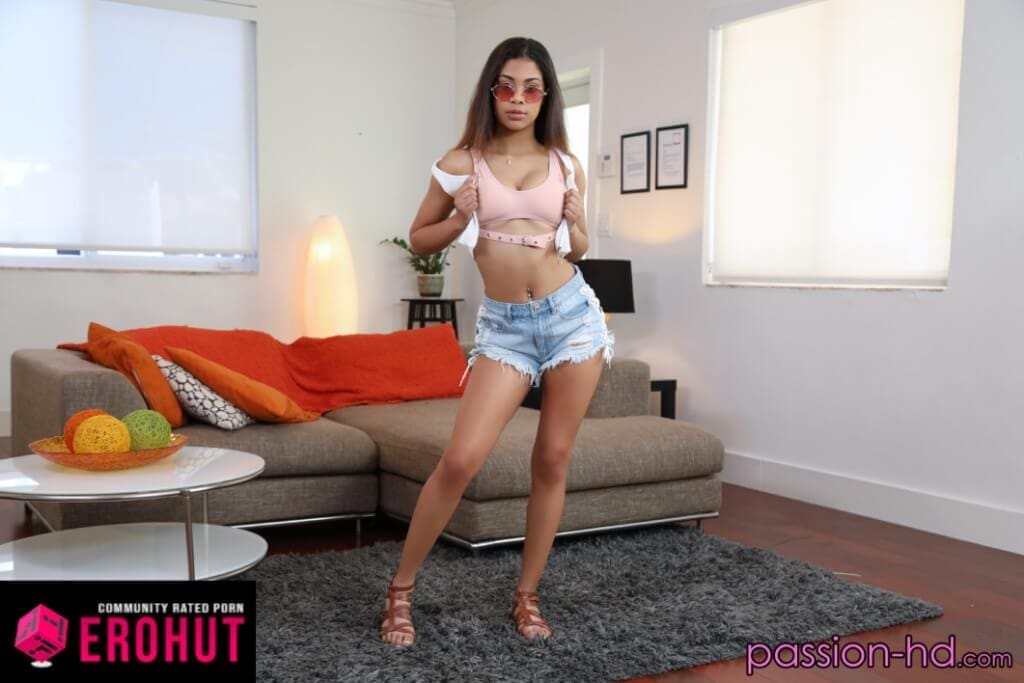 Tearing through panties like the wildest dogs, Jeni Angel wants nothing else but a piece of juicy pussy. This position leaves her butt vulnerable and we dive deep into the unexplored territory of her asshole or colon.
She's a superb example of an African and Latin blend, full of passion, sizzling hot videos, etc. Works great in teams of two or more and can do gangbangs or solo scenes. Jeni's skin tone in this gallery looks very appetizing due to the white lingerie.
#10 Bianca Trump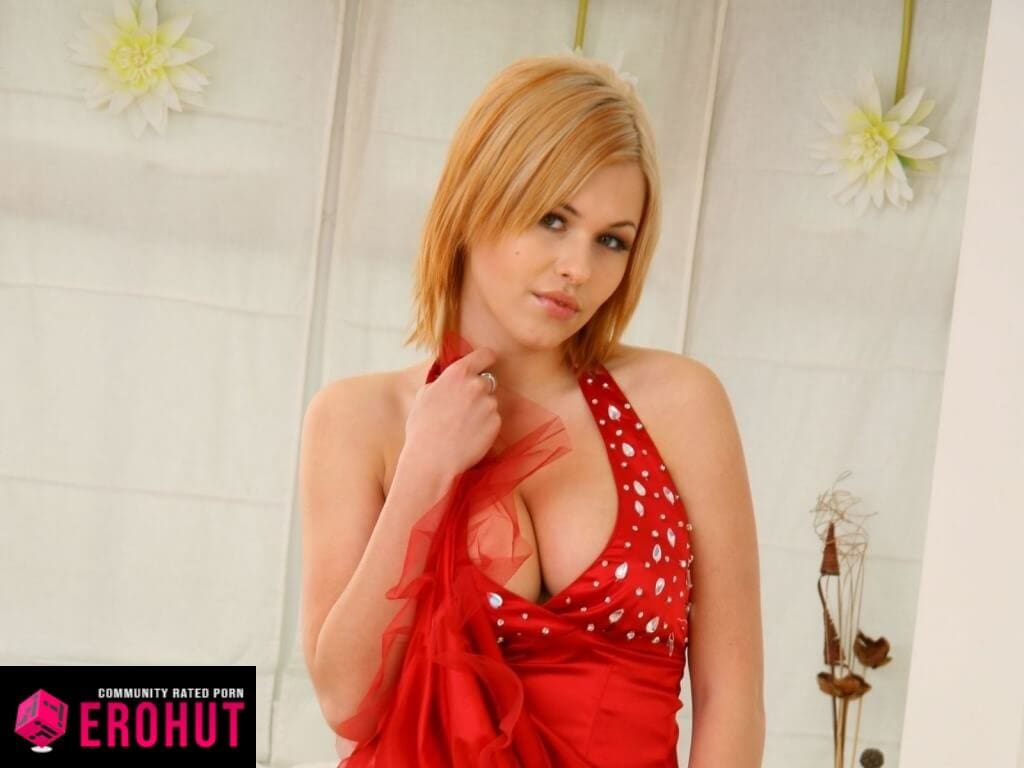 Posing for the magazine, Bianca is not only one stunning babe but with exotic roots too. Pornstars usually look bland, but this girl can outmatch every other girl in the ring. Extremely healthy hair and skin, fantastic nails, and that body…
God damn are we horny right now. Try your luck with $0 PornHub Premium account and see if you find more of Bianca. Thank the lords because the watermark on the left didn't cover Trump's pussy. Unrelated to the president of the United States, Bianca could control more than just a single nation. That mixed-race pussy is about to take over the whole world.
#9 Anya Ivy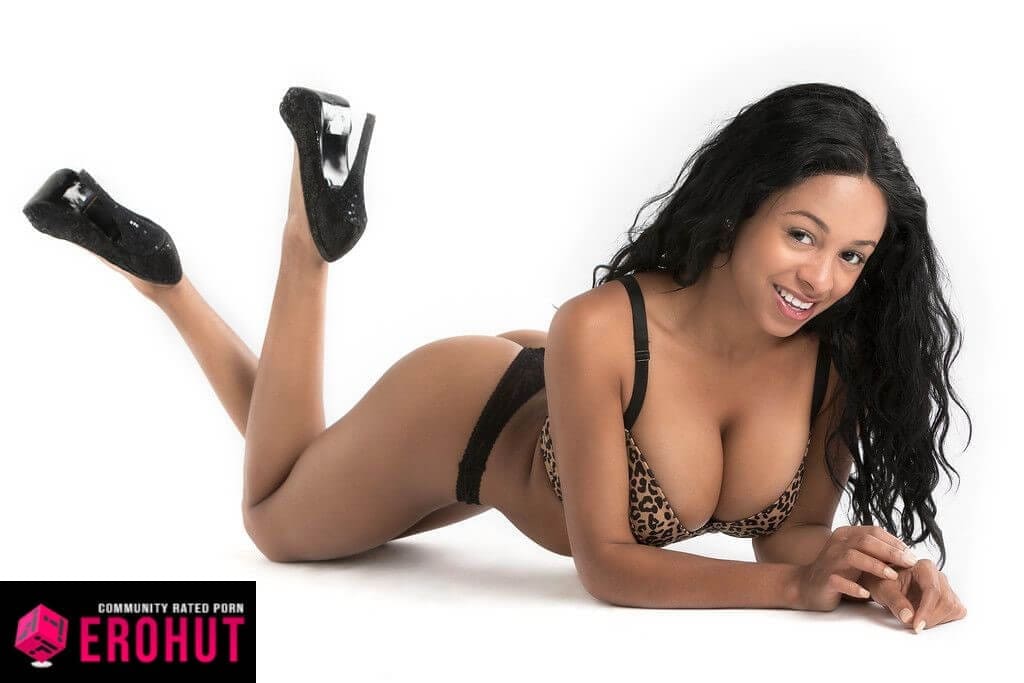 How about another exotic pornstar that needs no introduction? It's the Anya Ivy herself and the impressive portfolio of porn. Like a cute teen whore. She tends to be ahead of the curve and trends. In other words, not only is there regular or 4K porn featuring Anya, but something else too. Yes, I do mean virtual reality stuff.
Grab your dicks, and devices and head over to RealityKings.com for some of the best videos she has made.
#8 Skin Diamond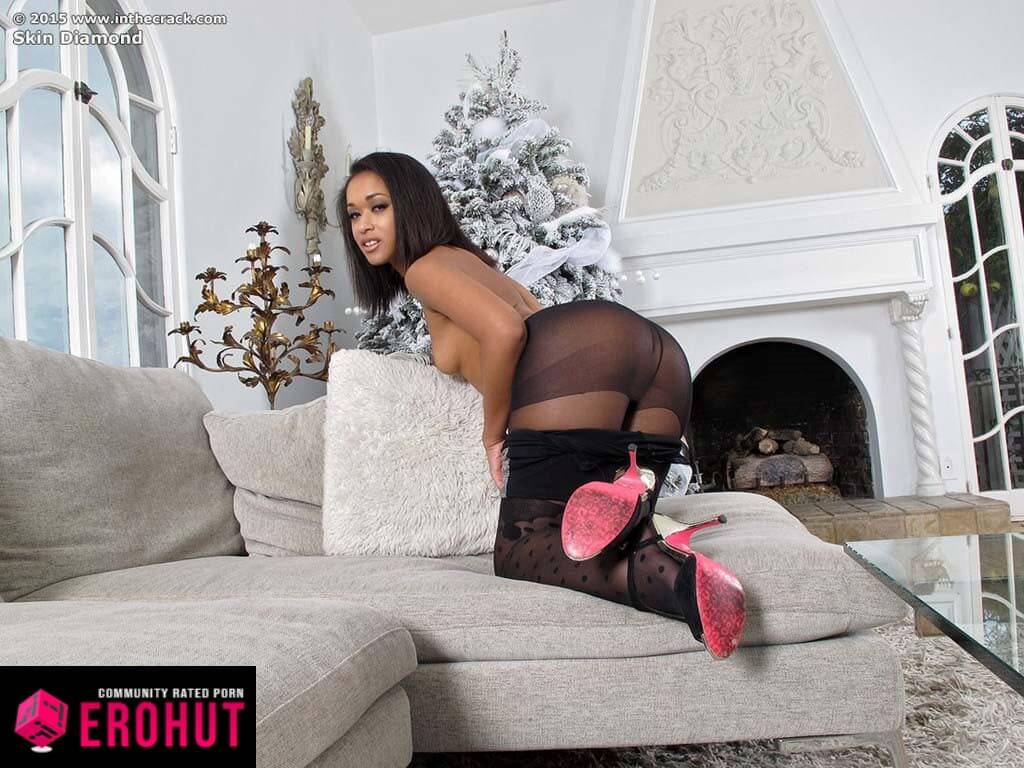 Rocking Latina, black, and some Asian genes, Skin Diamond sure is shiny. Can you guess the favorite position of this mixed-race pornstar? It's in the photo.
Just like with other brown hoes, RealityKings.com is one of the best networks for juicy videos. Skin Diamond is one of our top 3 on the list. Here, for some reason, she's at the bottom of the article! It's like people have different opinions about the same pornstar. Or maybe this post needs more traction to reach the mainstream. Send this top 10 to your friends and let's see where that takes us.
#7 Demi Sutra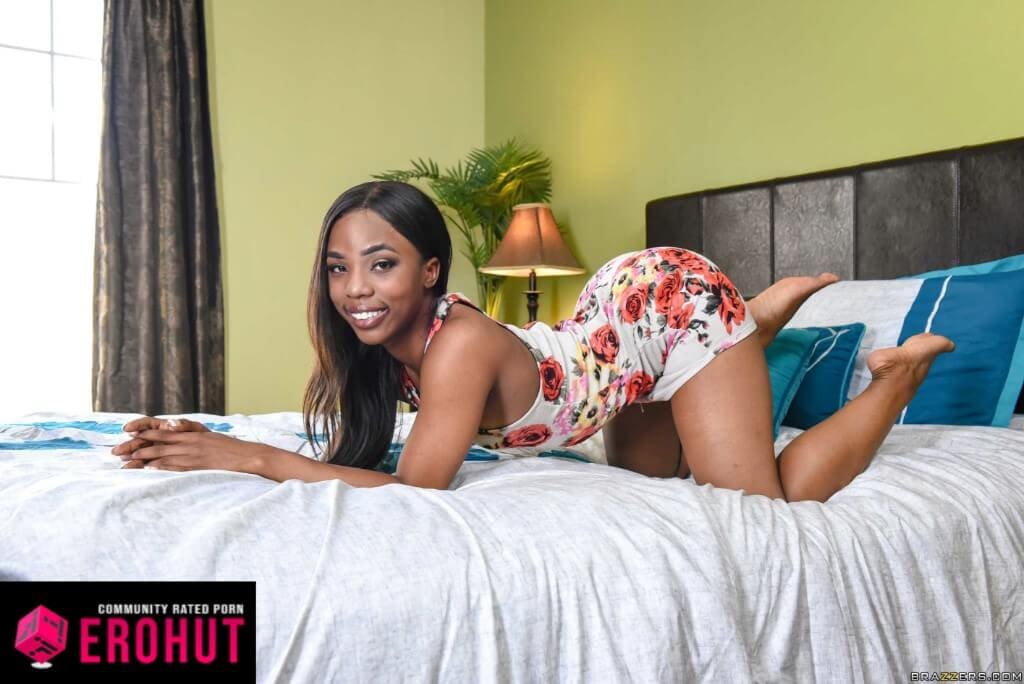 I have mentioned Demi Sutra as one of the sexier pornstars with black skin and any of her videos should give you a good idea why. She rocks muscular thighs that will make Arnold Schwarzenegger jealous and ass straight from the Kardashian family, figuratively speaking.
Demi is a mixed-race performer that shines brighter than a diamond in the sky. Just like our cum that glisters on a lonely apartment's wall. Magnificent hair, by the way.
#6 Cassidy Banks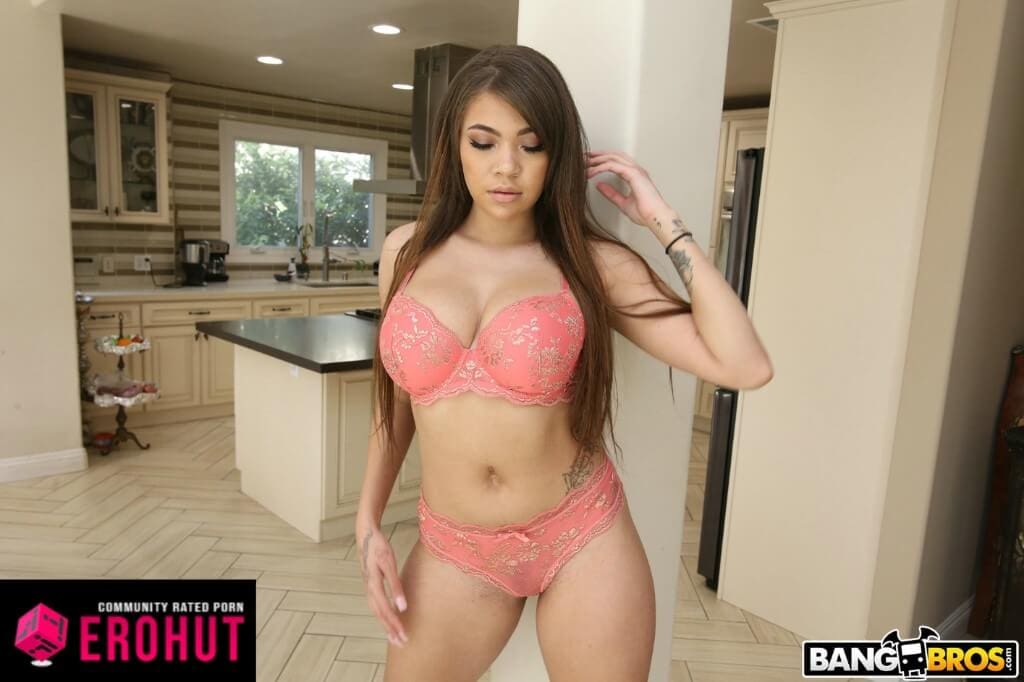 As a famous exotic pornstar of mixed genes, Cassidy Banks joins our top 10. Beautiful sense of style that is always complimented by expensive shoes, matched jewelry, and of course… Who could forget the stunning Latin ass of this kinky beast?
Some viewers might get bored of Cassidy because she is neither a new nor a fresh pornstar. However, classics never die, as the saying goes.
#5 Anissa Kate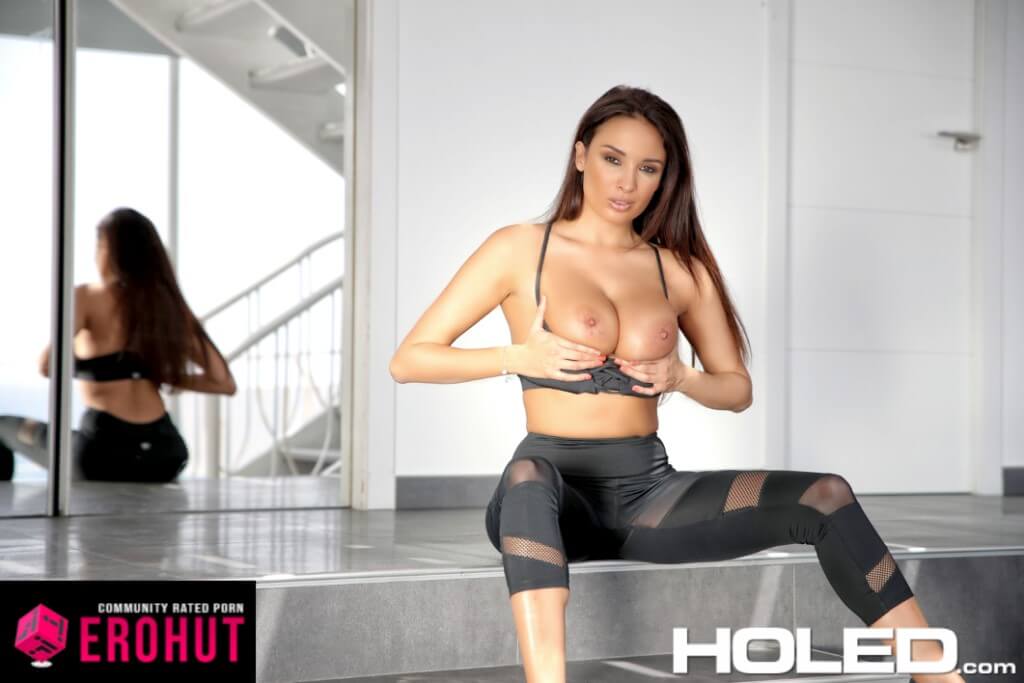 How about something exotic, with black hair and tits larger than last-stage tumors? The pornstar before you is Anissa Kate, a beautiful fake brunette who can't shut her holes. I have masturbated to this epic fuck machine a lot, and my obsession started with Mofos.com.
I don't want to oversell Anissa because the looks you see are what you get. Take it or leave it. You'd be mad not to fuck her. Even worse, how can anyone refuse the seductive look as in the picture above?
#4 Nicole Bexley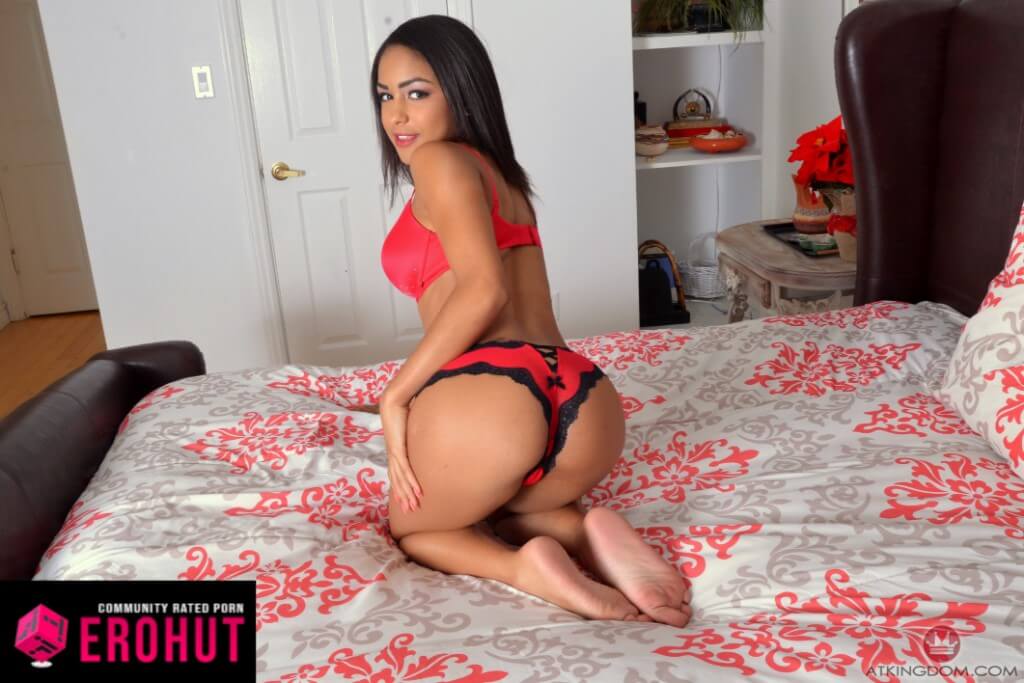 Milking the magnificent brown pussy, Nicole Bexley is as sexy as a pornstar can get. Incredible tits of perfect form and roundness are my absolute favorite. I would not mind switching places with that pink dildo.
Sweet butthole, soft feet, and blossomed lips. Kiss wherever you like, it's your lucky day. Nicole has a distinctive set of areolas that could put some of you off, but that's one of the greatest parts, at least for me. So let's make a deal here. I'll occupy one of Nicole's holes, and you can take the other two.
#3 Jasmine Caro
Even though she was a pornstar for just two years, Jasmine Caro is the real deal. Despite leaning towards the Latin side of looks, this babe has African American and Cuban roots. A playful personality is guaranteed, and epic fuck scenes come as a guarantee.
Check Jasmine's anal, hardcore and BDSM scenes on Brazzers.com. The power and strength that Caro's leg muscles provide are undeniably awesome. While YouTubers now try to explode the watermelons with rubber bands, this African babe does so with the thighs alone.
#2 Bethany Benz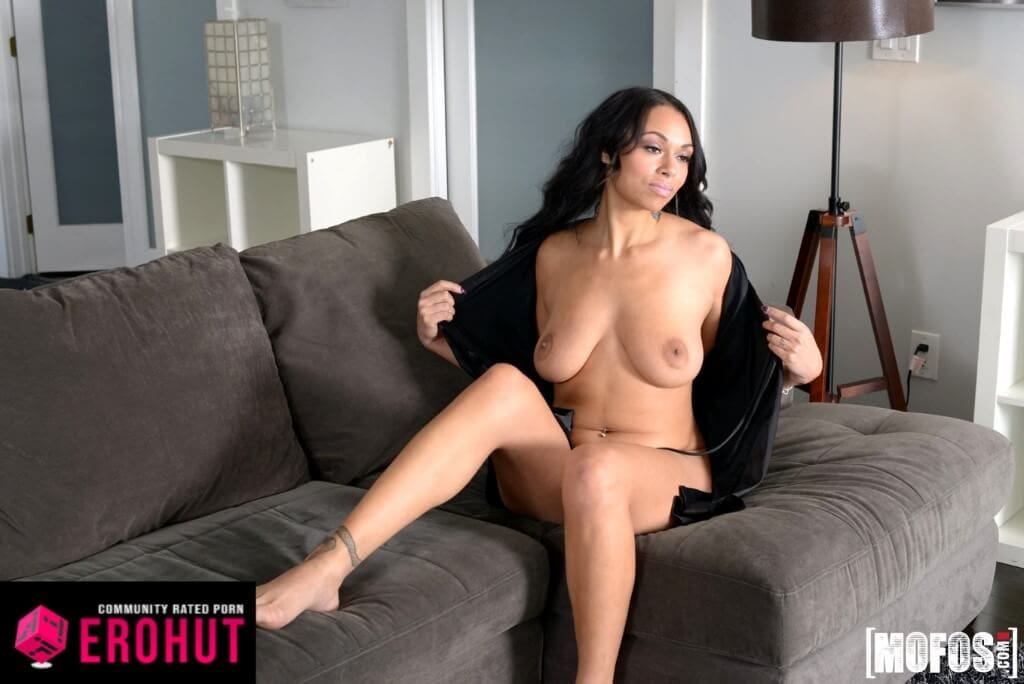 We've had a pornstar mimicking Porsche, so what about other German car brands? Bethany Benz was as creative with nicknames as 18-year-old Instagram sluts. Tight legs, juicy pussy that could eat you alive, and nicely shaved butthole.
Enjoying that mixed genes face. This pornstar is exotic, wild, and insanely good-looking. What do you think?
#1 Nia Nacci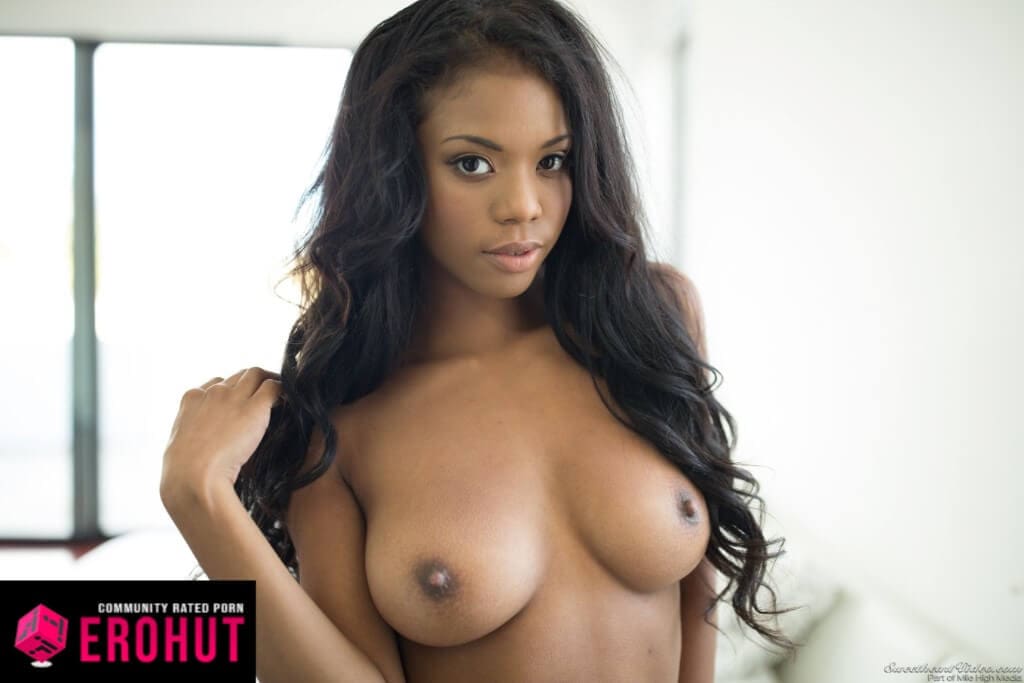 More African than Latina and with longer legs than the horse! Might not sound like a sexy description, except that Nia Nacii is no ordinary pornstar. Has numerous listings on all kinds of our articles and this chick only gets better with age. Like Asians, African Americans have good genes, producing healthy-looking skin and little to no wrinkles, even as they age.
Ultimately, you get talent and experience with age while maintaining good looks. Nia's butt has more angles and sharp shapes than the Egyptian pyramids and is down to the muscle mass. Extremely lean on the outside, horny on the inside. Mix your creamy white glaze and see what happens. Kudos to the photographer for picking one of the most beautiful settings I've seen. The yellow couch, on the other hand, must have countless cum stains.
We hope that this top 10 has satisfied your sweet tooth for exotic pornstars. Let us know if there's a babe we've missed and should add.