With the conflict between Russia and Ukraine still smoldering, there's no better time to promote the message "make love, not war." We couldn't think of a better way to do that than with the top 10 best pornstars from Ukraine.
If you didn't know already, there are plenty of hot pornstars from neighbor countries like Czech Republic. Ukraine also has a booming porn industry and some of the most beautiful women in all Eastern Europe.
Anyone who likes young and beautiful ladies will find the sluts on this list incredibly enticing.
#20 Nika Noire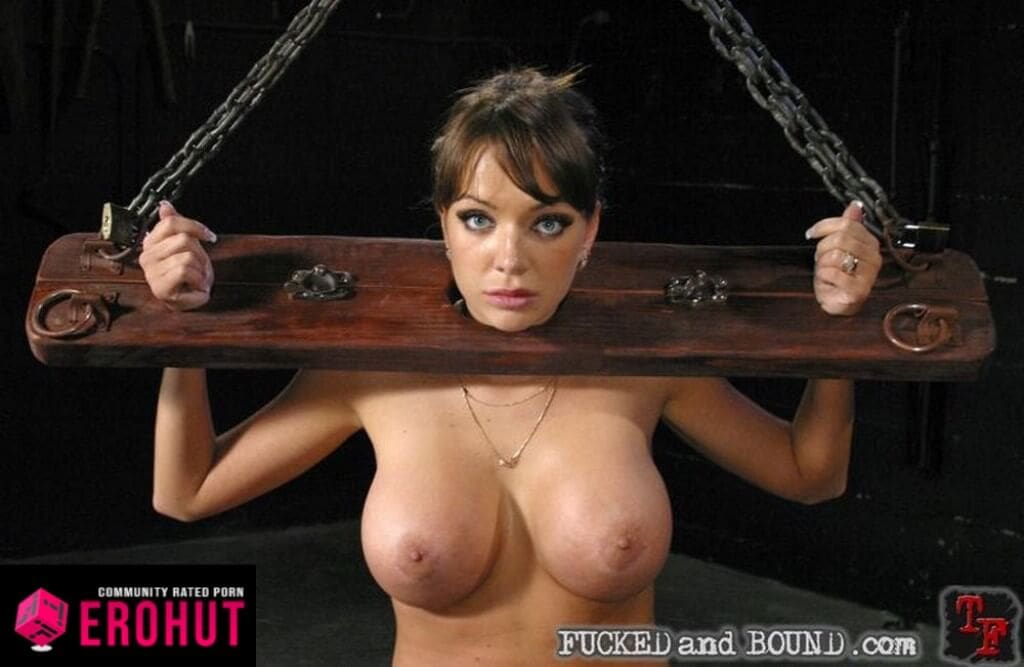 Nika looks more like an amateur pornstar or a housewife than anything else. Someone who'll make every man in the neighborhood takes note of her. On the opposite spectrum, women are likely jealous and it's mostly due to the gigantic tits. Would love to believe that they are natural, but the shape is far too perfect.
Speaking of amateur porn and Nika Noire, here's a perfect picture to show what I mean.
#19 Karina Grand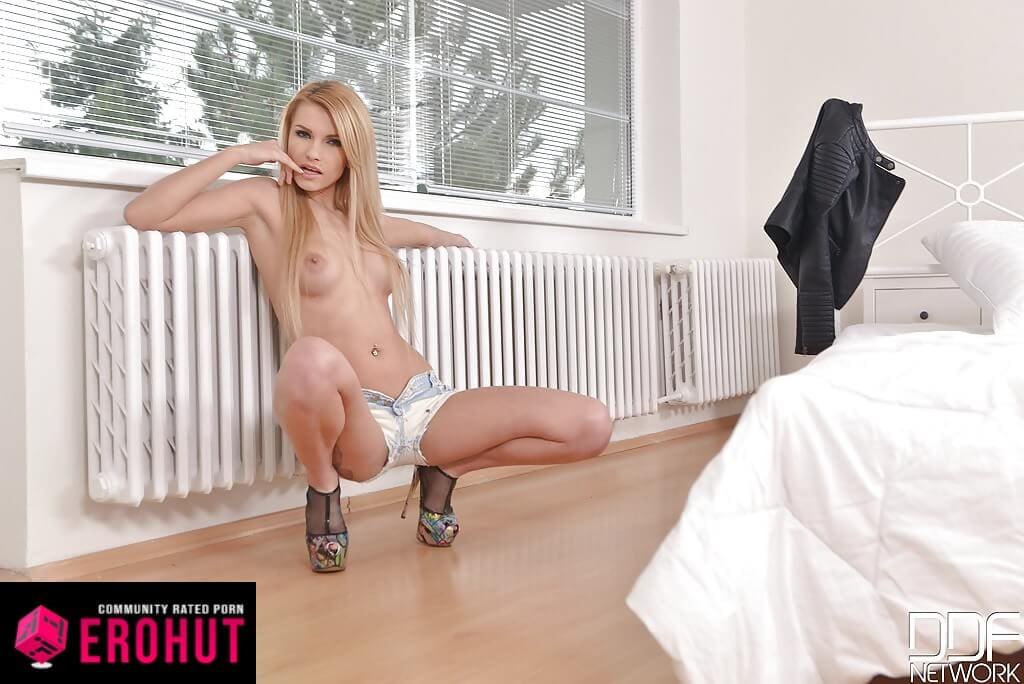 If there's one Ukrainian pornstar that loves anal, then it's Lana Roberts, also known as Karina Grand. This 1990 born blonde has worked with 21Sextury.com, the most famous European porn site.
Has been doing piss fetish porn, fucked Hungarian pornstars in traffic, and stuffed her ass with sweet whipped cream. Karina is beautiful, fit, and always starving for dick.
#18 Agness Miller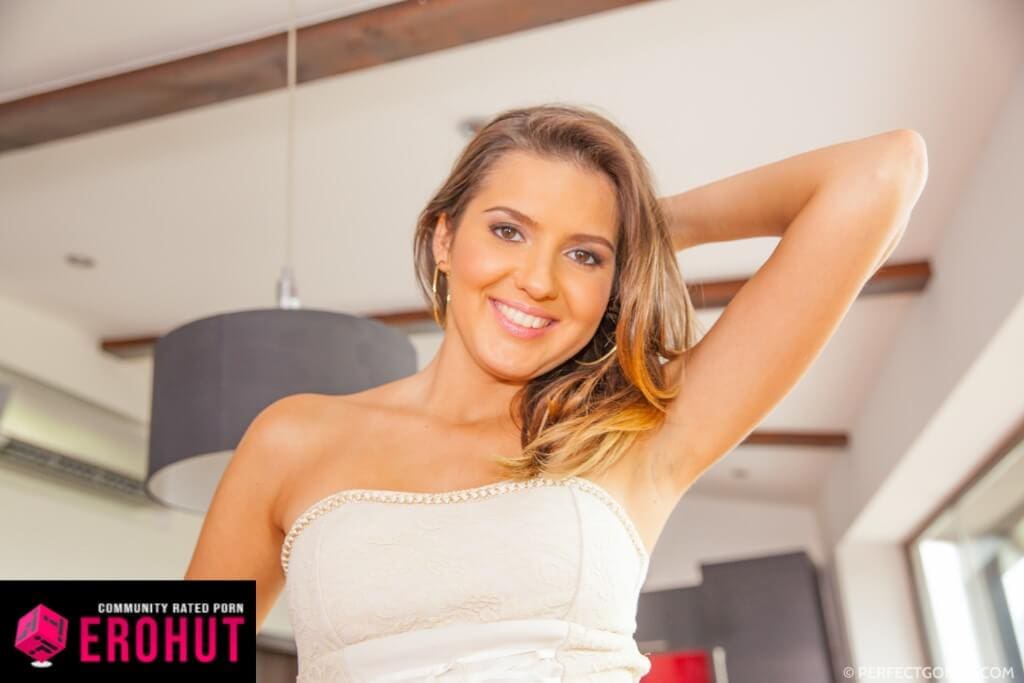 Wipe your sad grin and peak at this cum loving Eastern European pornstar. The girl in question is Agness Miller, and this picture tells all you need to know. Looks very proud of her life choices and we agree with that decision.
Otherwise, this top 10 would be filled with nothing but erotica-loving sluts that no longer work for our freakish fantasies.
#17 Adele Adelia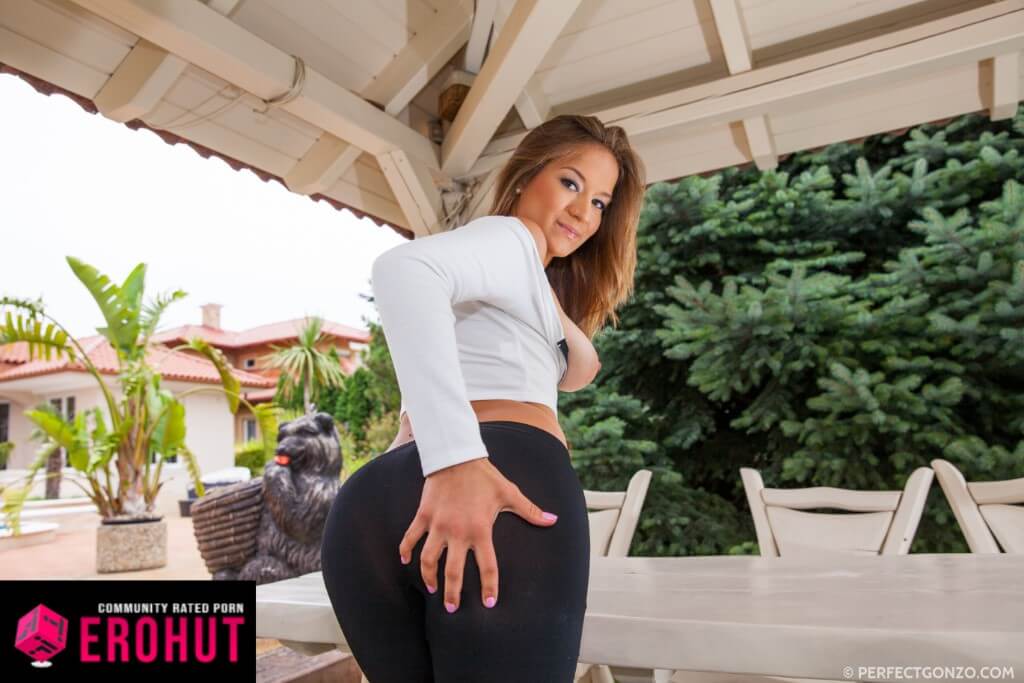 Getting her pussy filled for the sites likes 21Sextury.com, Adele Adelia is one of those everyday like woman that we find on a bus. Nothing stands out in terms of looks and that sort of makes her different. Like, Ukrainian pornstars aren't known to abuse makeup or so, but what a breath of fresh air this one is.
For the casual, amateur-like pornstar from Eastern Europe, not sure if there's anything hotter than Adele.
#16 Bethany Benz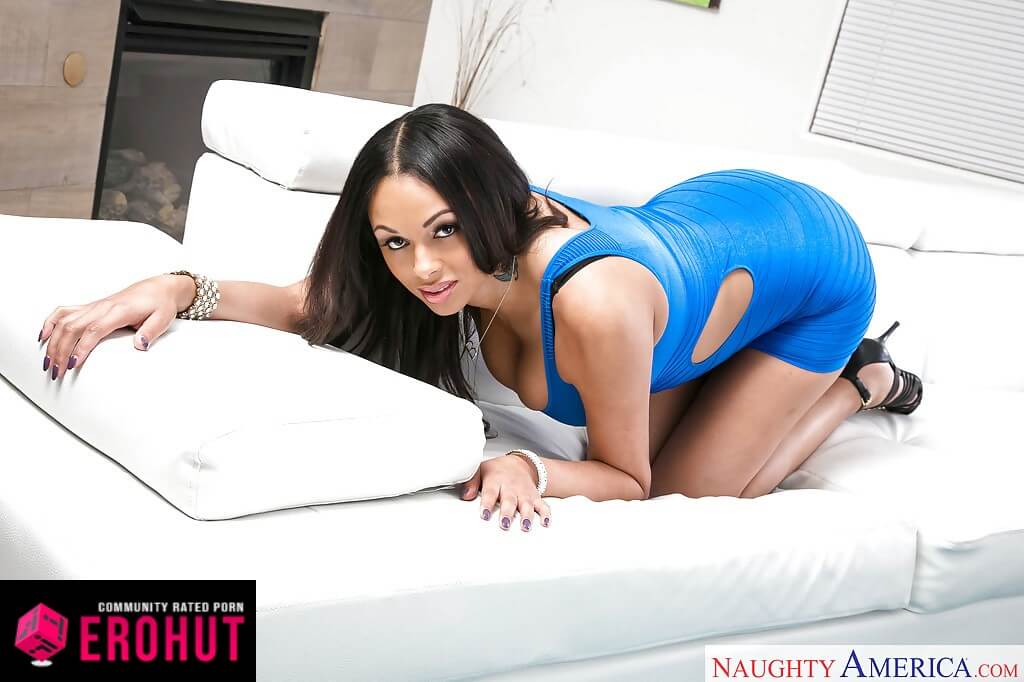 Despite looking like a Latina, Bethany Benz is a bosomy brunette from Ukraine with 34DD boobs and a kinky mind. She owes her dark complexion to her Nigerian father who married a Russian woman before moving to the US.
Bethany Benz has been around the block more than once during her 8-year porn career. She's starred in anal and group sex scenes and sucked a fair share of Gloryhole cocks. See more of her on Brazzers.com.
#15 Mila Azul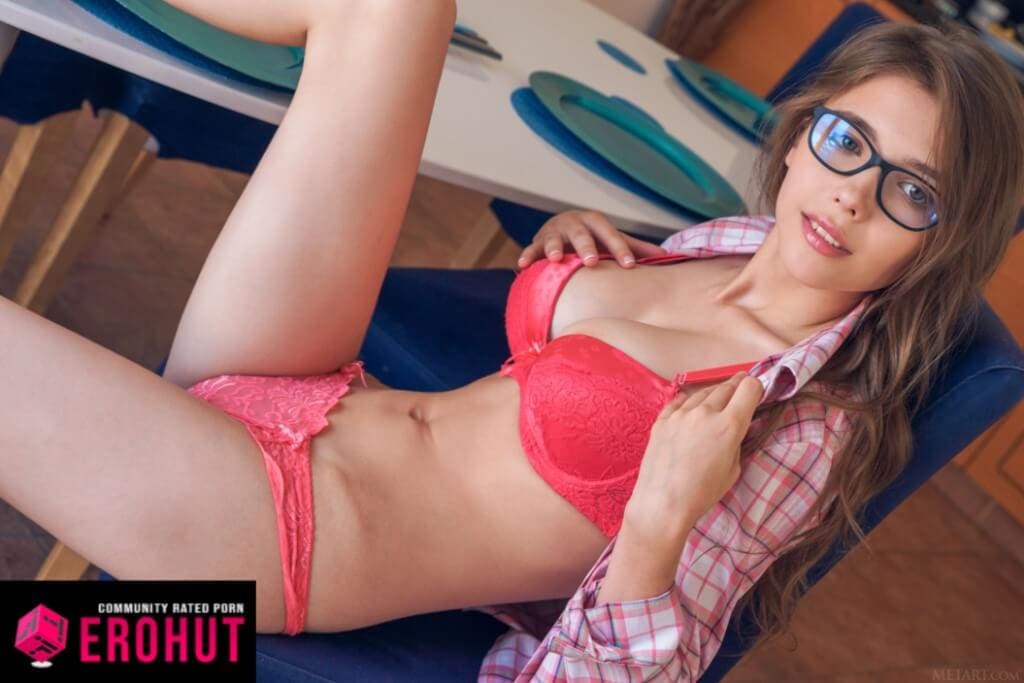 We believe that Mila Azul could be a top bikini model or some fashion figure. Thankfully and luckily for us, she has chosen the life of a pornstar. This 1997 born brown-haired babe is as beautiful as they come and has big natural tits to boot.
While Mila has no guy-on-girl scenes that we know of, there are plenty of others to check. This Ukrainian whore loves to strip, show off and finger that pink pussy on camera. Watch her in action on MetArt.com.
#14 Anita Sparkle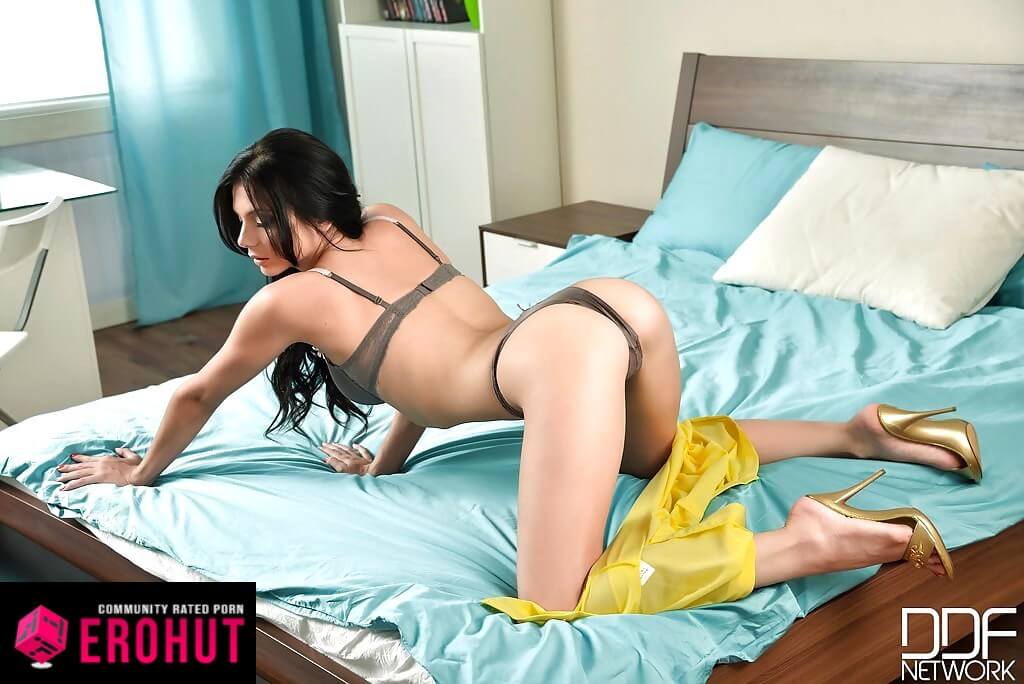 Hit your cocks with a fist and don't cum just yet, here's a hot Ukrainian pornstar that takes it to the ass like a trooper. Beautiful lines and aging looks, trashy outfits, and cheap shoes, this is how the hard-working women look in Eastern Europe. At least that's how we would love for all of them to dress.
The photo session above is from an epic scene at Private.com.
#13 Abrill Gerald
Not every Ukrainian babe is named Sasha and has pale skin. There are immigrants too that just live in the country or their parents. Abrill is more of a gypsy type or Romanian if that rings your bell. Can't stand the long sharp nails as they are as close to ghetto trashy as you can get.
Everything else is appealing to me, from dark hair to brown eyes or even fat rolls on the side.
#12 Daphne Klyde
Punching the pussy hole with a thick dick or getting punched in this case, this Ukrainian pornstar makes you feel like a home. With familiar looks and Eastern European or Russian facial features, Daphne Klyde should appeal to many citizens. These include Latvians, Polish, and obviously, those from Ukraine.
There are some downsides. She's not the thinnest girl around the block and for me, that's a massive turn-off. At least golden shoes are decent.
#11 Nikki Waine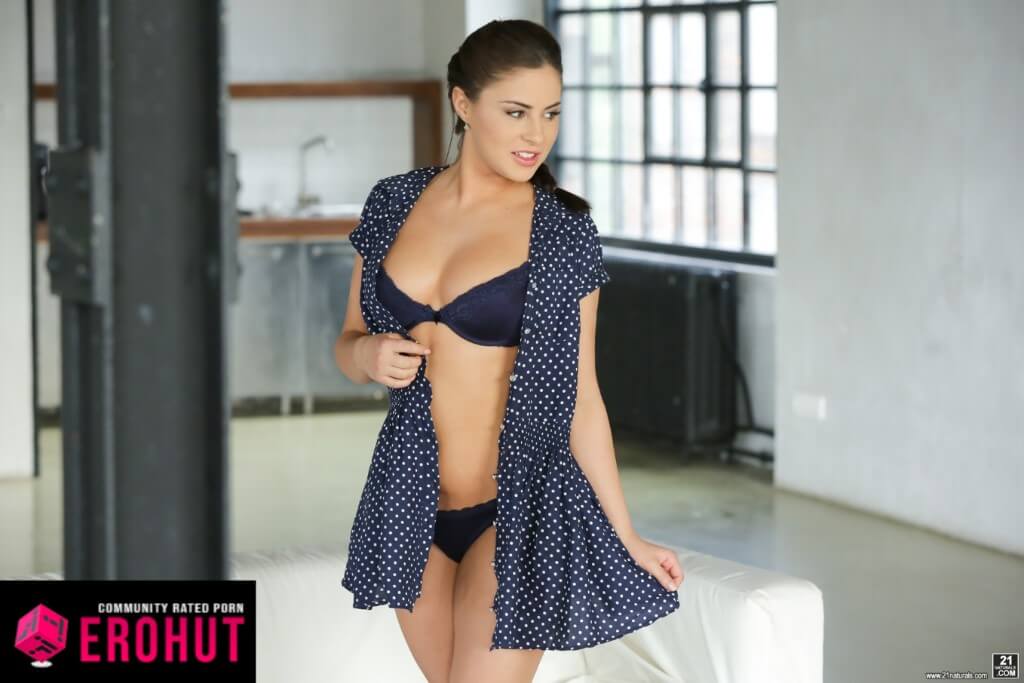 Shaming the fake sluts with ass implants, Nikki Waine's beauty can cure cancer and erectile dysfunction. If not, she can at least make you feel better. How can the ass be so round? It's like someone has edited the image, except that this assumption is false. One of the best Ukrainian pornstars in terms of the body alone.
There's no other site that we recommend for Ukrainian pornstars than 21Sextury.com. This studio specializes in European babes, known and unknown.
#10 Red Fox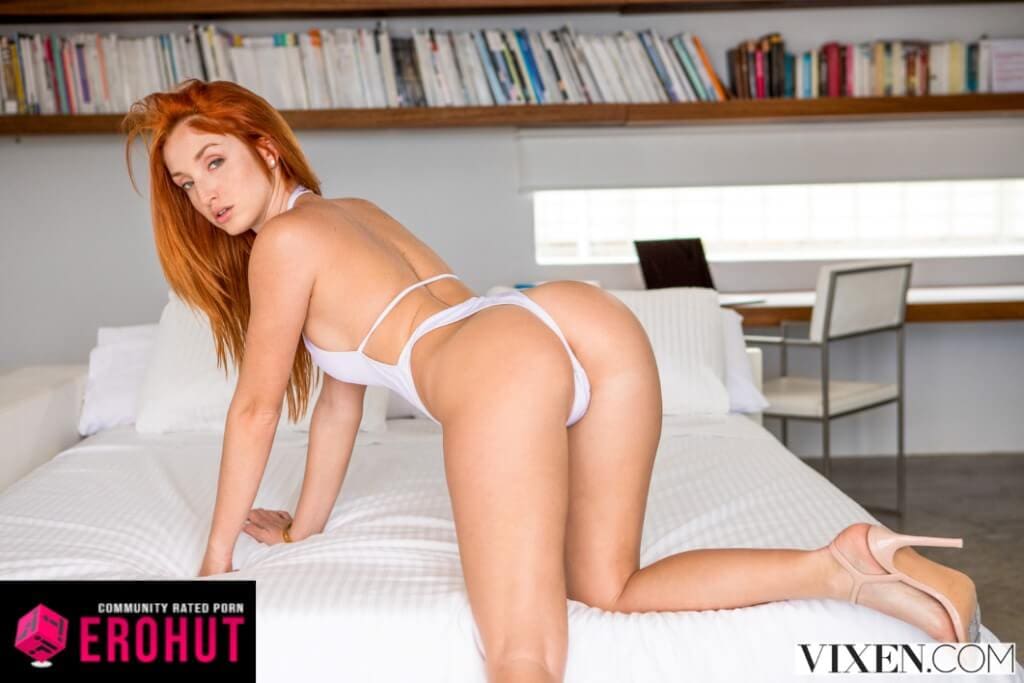 Our team wasn't kidding when we said that girls from Ukraine are some of the hottest. Our only redhead on this list is Red Fox. Still, she gives any ginger pornstar a run for her money. Other aliases of this hoe include Michelle Starr, Zania Burlechenko, and Anfisa Jakubinsky, and sex scenes are spectacular.
This 25-year-old is all natural and eager to fuck boys and girls in erotic videos typical of MetArt.com. You should not miss out on such a pretty young thing.
#9 Emily Bloom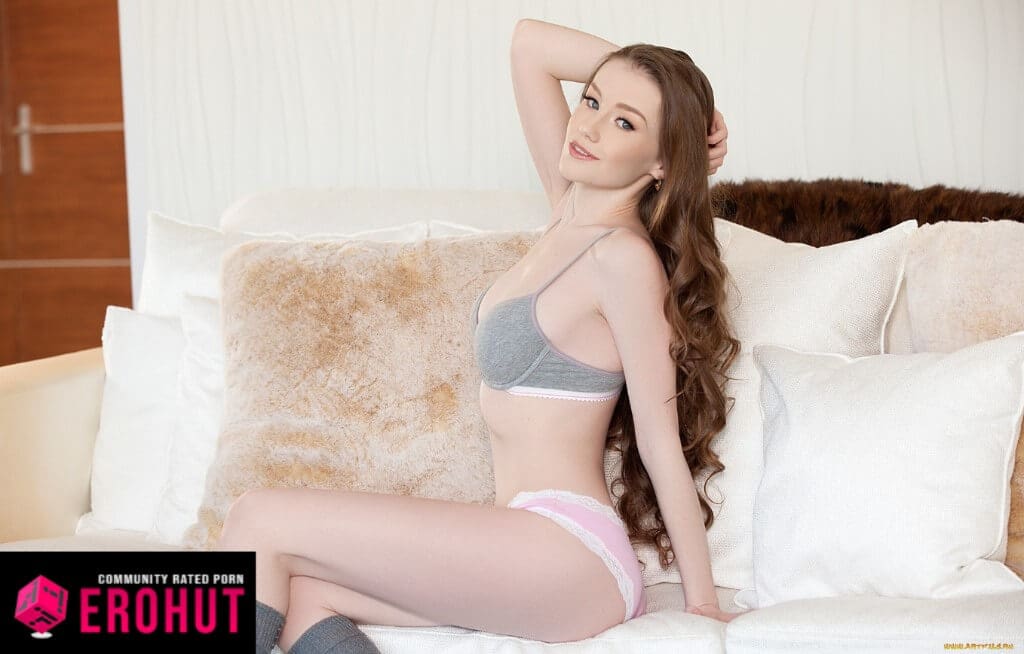 Imagine a young European beauty with skin as soft as silk, long legs, little tits, and an exotic as well as a beautiful face. Close your eyes, take a deep breath, and relax. You are imagining Emily Bloom, the sizzling MetArt.com pornstar from Ukraine.
Emily is a master at teasing off her clothes but doesn't stop there. Her erotic scenes also feature steamy lesbian sex and slow, full-body massages with intense orgasms. There's no one like her.
#8 Merilyn Sekova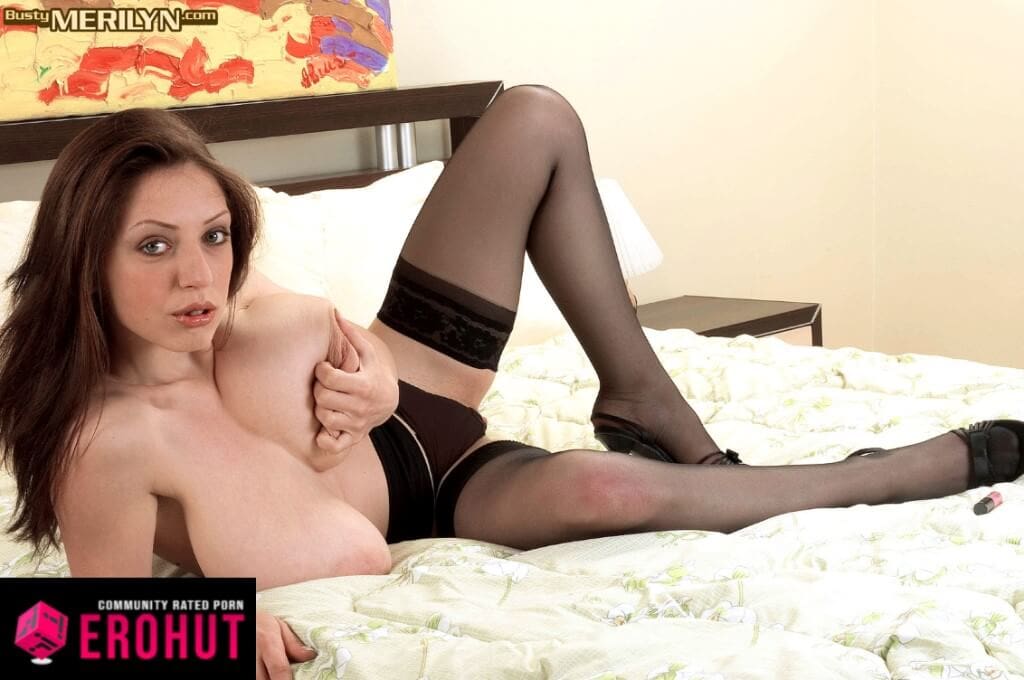 The latest Ukrainian pornstar to appear this year is Merilyn Sekova. With fire color hair, gigantic tits, and lusty lips, she could make any man her slave. If you are a strong-minded individual, she will reward you with some of the best fuck sessions you can imagine. You cannot even dream of the things this Eastern European babe does.
Just like with other EU located sluts, 21Sextury.com is the network to find them all.
#7 Ivana Sugar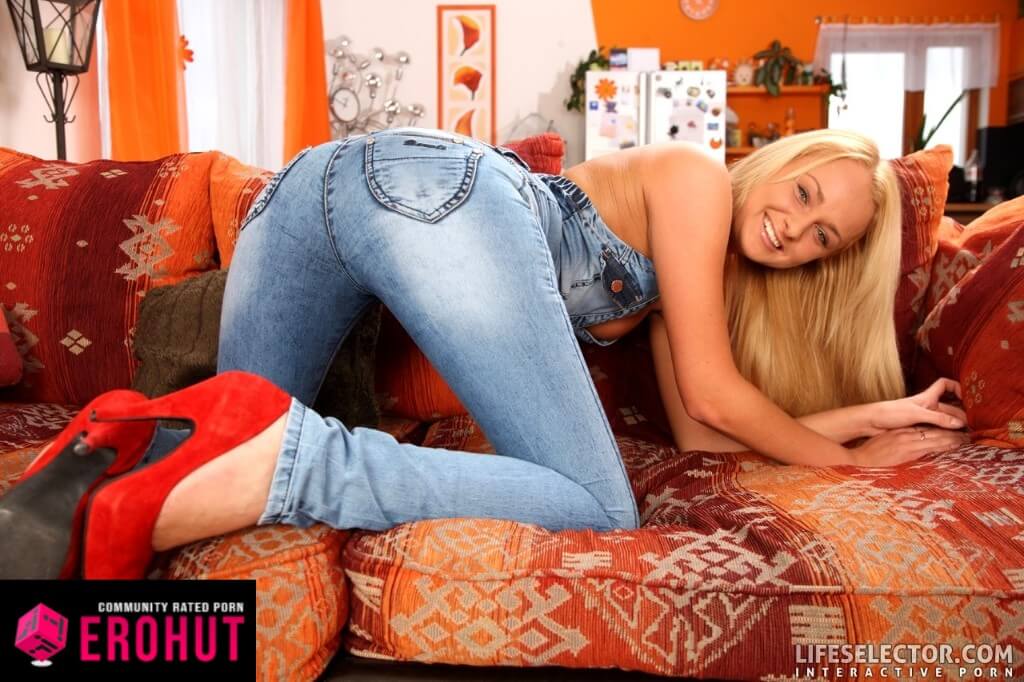 A 26-year-old Ukrainian pornstar Ivana Sugar is fully natural blonde with smoky eyes and an immaculate figure. She can be seen fucking in public for money, enjoying glamcore lesbian sex with the likes of Dani Daniels, and getting fucked in threesomes.
Many of Ivana's scenes are available on MetArt.com. Also, to help you out at finding as many videos as possible, use few other aliases. Lillian Brayn and Ivanna Summer.
#6 Shrima Malati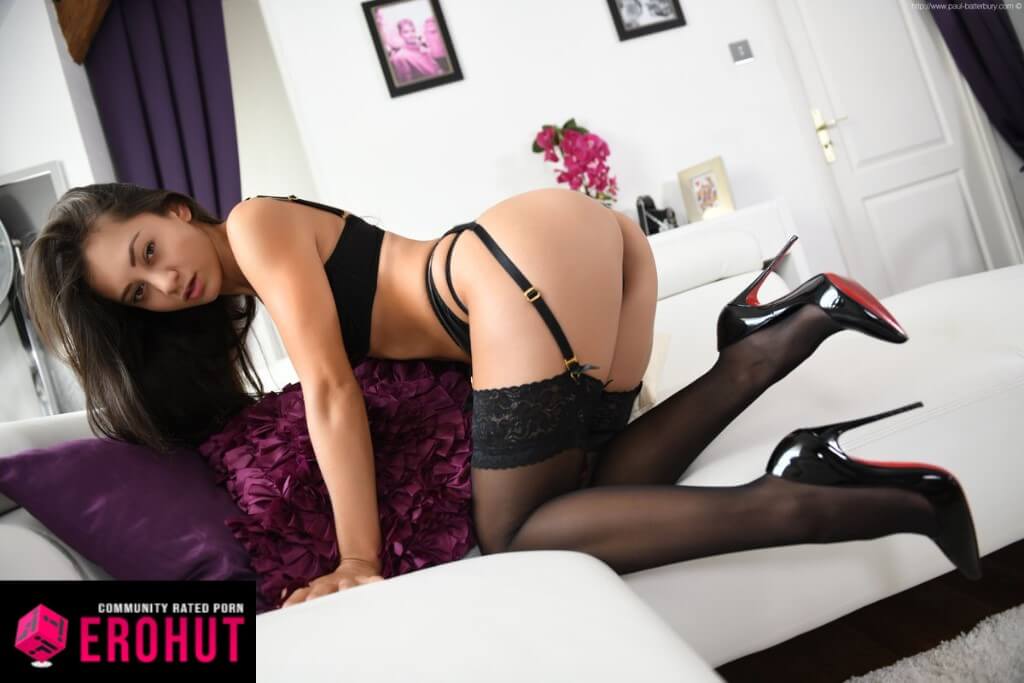 Now that we've given you a few sluts that like to make you hard and nothing else, let's switch gears. Let me introduce you to Shrima Malati. This brunette from Kyiv has been featured in gangbangs with DP, public sex on the streets of Budapest, and interracial deepthroat videos.
I mean, looks kind of cute, but is also a freak in bed. There is no best place to watch Shrima, so pick what you like.
#5 Milena D Sunna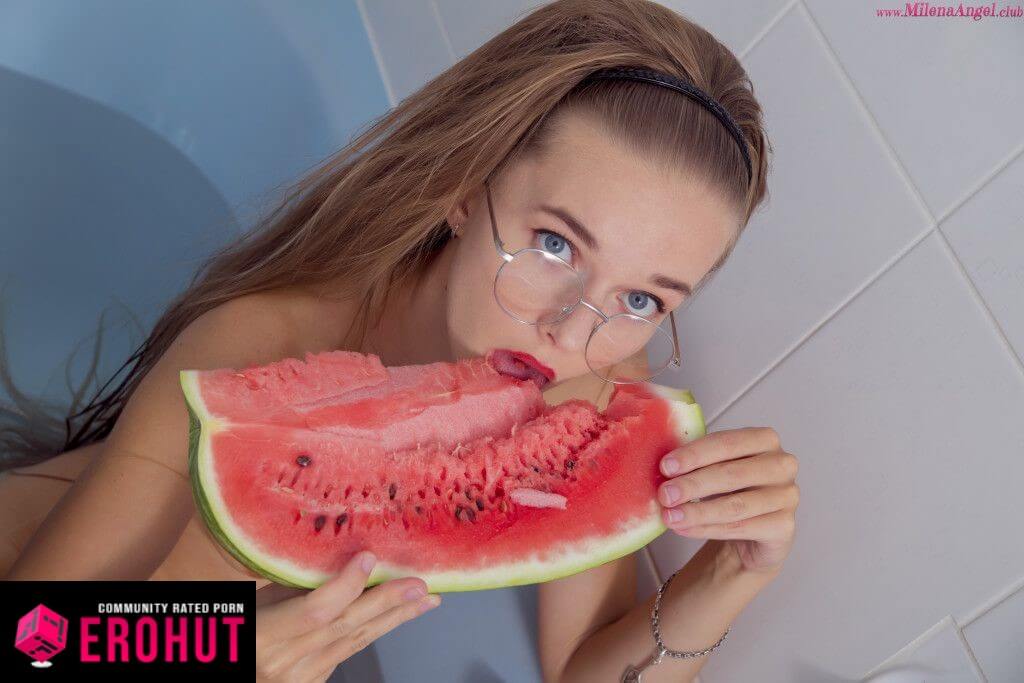 Milena D Sunna or Milena Angel is a girl that does not ever age, like those magical Asian pornstars. We can't believe that this Ukrainian angel is 27-years old. Like, she still looks like a barely legal teen. Her cute face, little tits, and petite body are out of this world.
Even if you're a fan of rough and fast fucking only, there's a lot of magic in Milena's solo scenes, not to mention the incredible lesbian encounters. Treat your cock to this Ukrainian pornstar by going to MetArt.com.
#4 Veronica Morre
When boring vaginal and slightly more adventurous anal sex bores you to death, switch to Veronica. She has tits large enough to make them fuckable and depending on the size of your dick, could reach the tip with a tongue too.
Looks like a horny housewife that'll end up leaving you for a stronger and richer stud once you get old. However, that's fine as you get to use her for a decade or two. Strongly performing chubby slut from Ukraine.
#3 Jasmine Jazz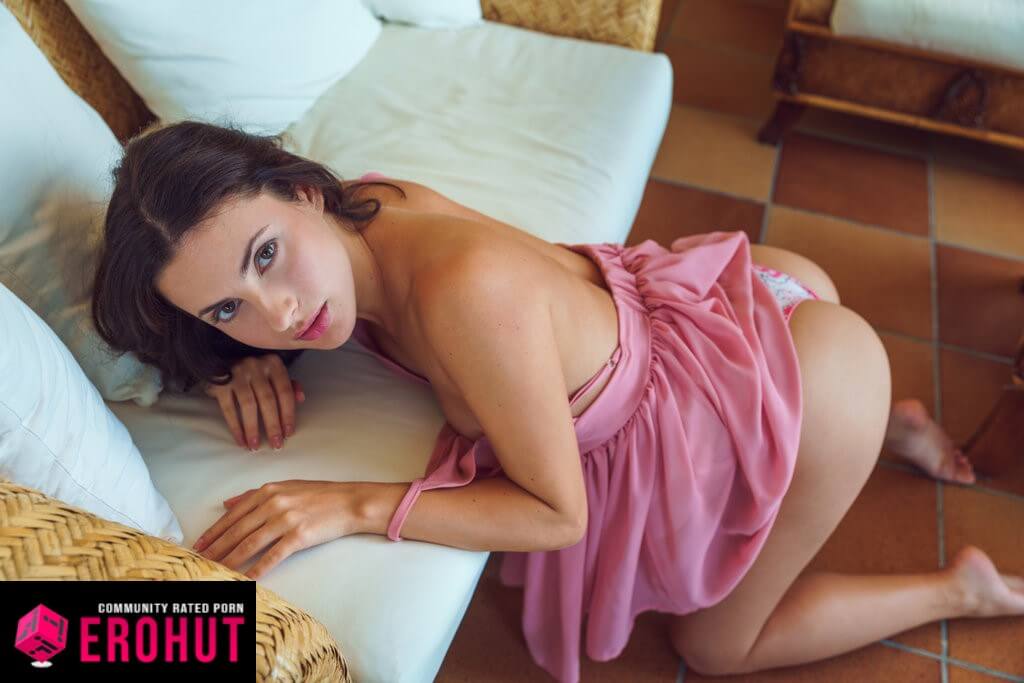 We aren't fond of softcore or erotica pornstars, but Jasmine Jazz somehow manages to keep her videos interesting. Maybe it's the small facial features or dirty little pussy. Or what if it's her personality? Yeah, not sure about the latter, but it's another whore to keep in mind.
What would you do with Jasmine if she were to welcome you at her home? Not with milk and cookies but in a position like that? Would you make whipped cream in your pants or not? I'd probably switch to a "meatier" response because there will be some meat beating.
As one of the leading sites for Eastern European porn, DDFNetwork.com is a must visit.
#2 Nancy Ace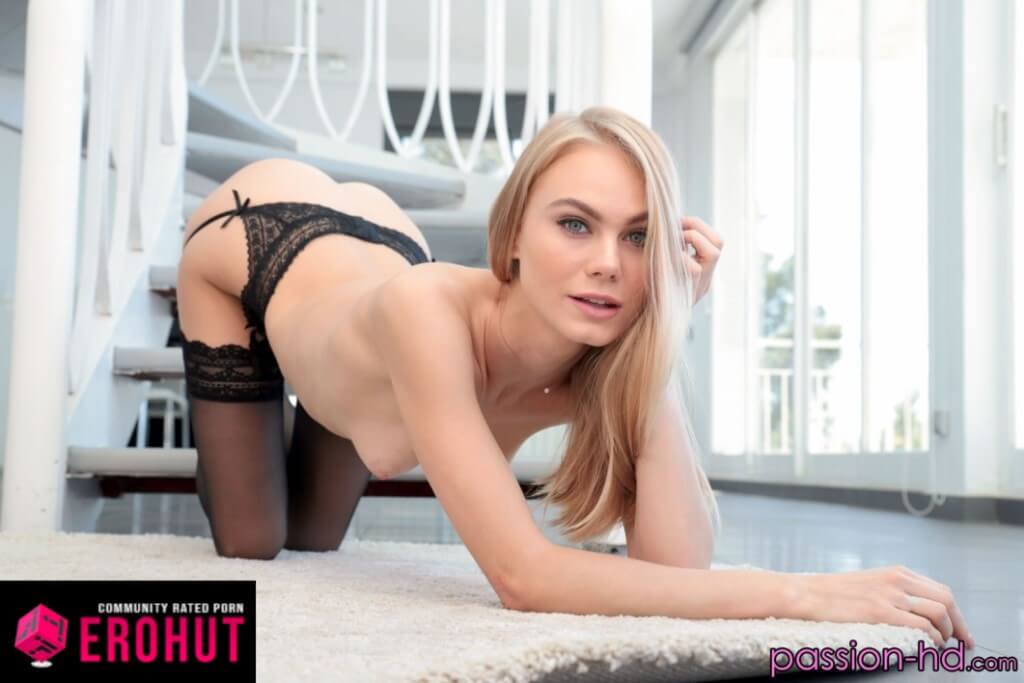 If you thought that it couldn't get any better than Mila, then you know nothing of Ukrainian pornstars. You might not have heard of a relatively new slut, Nancy Ace. The skinny Slavic blonde with fire-blazing eyes is as hot as they come.
Also, unlike Mila, Nancy loves to fuck on camera and eat pussy. Her scenes for the 21Sextury.com are brimming with passion and lust. They're perfect for porn fans that like glamcore sex with impeccable young beauties.
#1 Sasha Blonde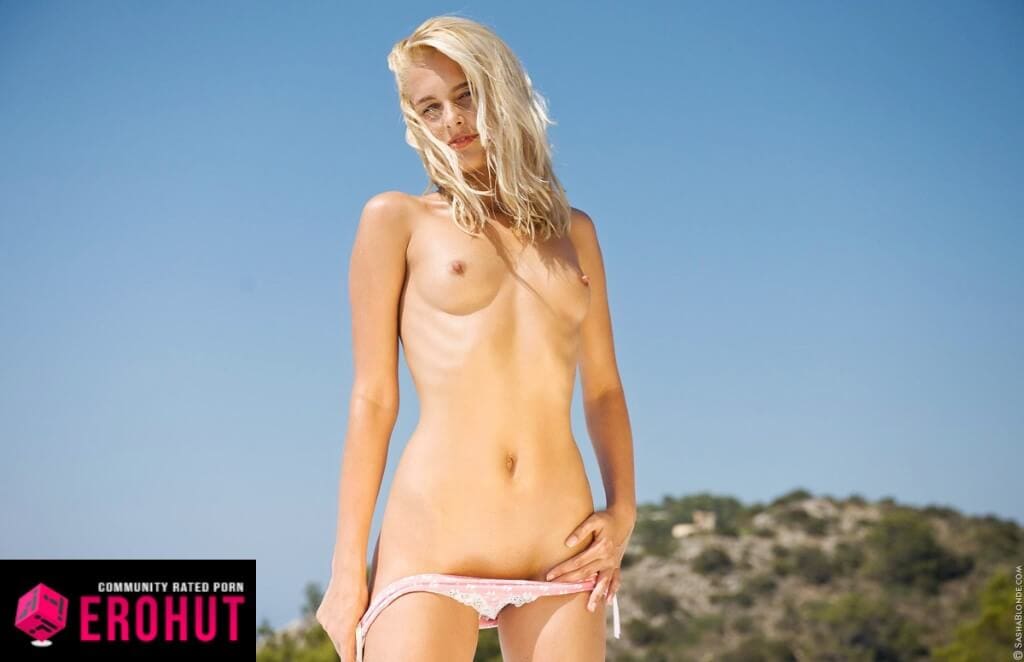 Sasha Blonde, also known as Natasha G, or simply Natasha, might be one of the most recognizable Ukrainian pornstars that you didn't even know was from Ukraine. This bunny with green eyes has a skinny, youthful body even at 33, and little tits that fire up our imagination with teen sex fantasies.
Many of Sasha's videos are shot with an amateur twist and show her fucking a boyfriend or fooling around with young lesbian girls. Find this whore on MetArt.com.
We have to say that Ukrainian girls are some of the hottest around. At least half of this list is in our porn bookmarks. However, we are quite partial to slim, young, and pretty chicks. How about you?