It seems like it was only yesterday, that girls like Abella Danger and Kimmy Granger have started shooting their first scenes. However, in some instances, it's been four or five years. With this article, we will investigate some of the best pornstars born in 1995. Some have since found a proper job and fuck outside the production houses. Others, on the other hand, are as committed as junkies. And how can blame them when guys' dicks taste so good?
Our aim here is to bring you closer to a generation of adult actresses that we've had tons of fun with already. You know, by watching their work and now sharing with everyone interested. Are you ready? Let's start.
#21 Alice Lighthouse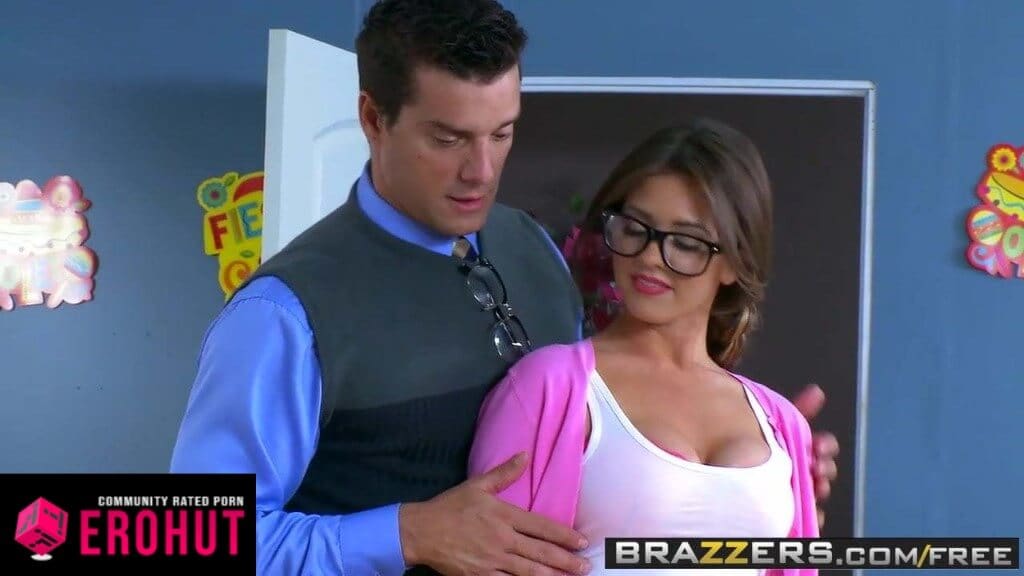 Might not be the "Alice in Wonderland", but with plenty of pussy juice and your seed, good lands could be grown. Looks-wise, we have seen better, and Alice Lighthouse could instead cosplay something else. For example, one of the wildest-looking MILFs.
It's a decent fuck, but those breasts look somewhat off for us.
#20 Aaliyah Hadid
It pays to watch cam sluts and we did cover all of them in multiple articles. Those familiar with the world of streaming might find Aaliyah familiar since she did start as a "model". The fanbase grew and so did her openness to stretch the limits, maybe even make more cash.
Since Brazzers alone had like 20 videos of Hadid, the talents are evident. Eating cum, swallowing, filling holes other than pussy, you name it! Among the exotic look, Aaliyah stands out with 32D fake boobs and an athletic face.
#19 Ashley Adams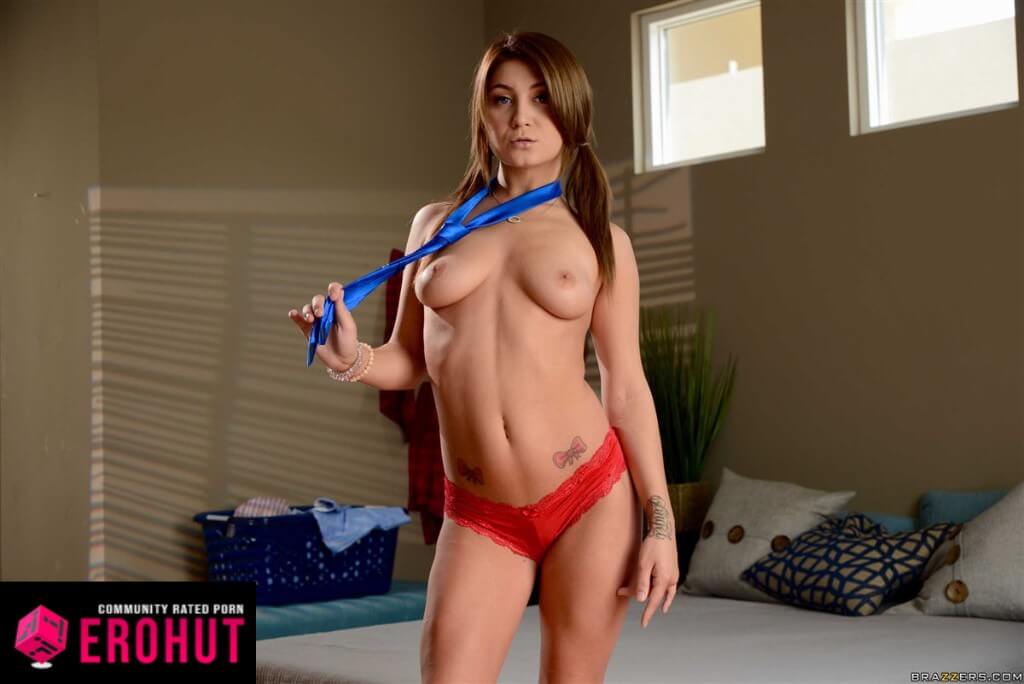 As cute as Ashley Adams is, we'd love nothing more than grab her by pigtails and gift her a one messy face fuck. How about you? This, 34DD naturals babe from 1995, is nasty when needs to be. Whether it's a rough casting with James Deen, a wild office threesome, or abusive hitchhiker sex in the back of a stranger's van.
Find this one on RealityKings.com.
#18 Sydney Cole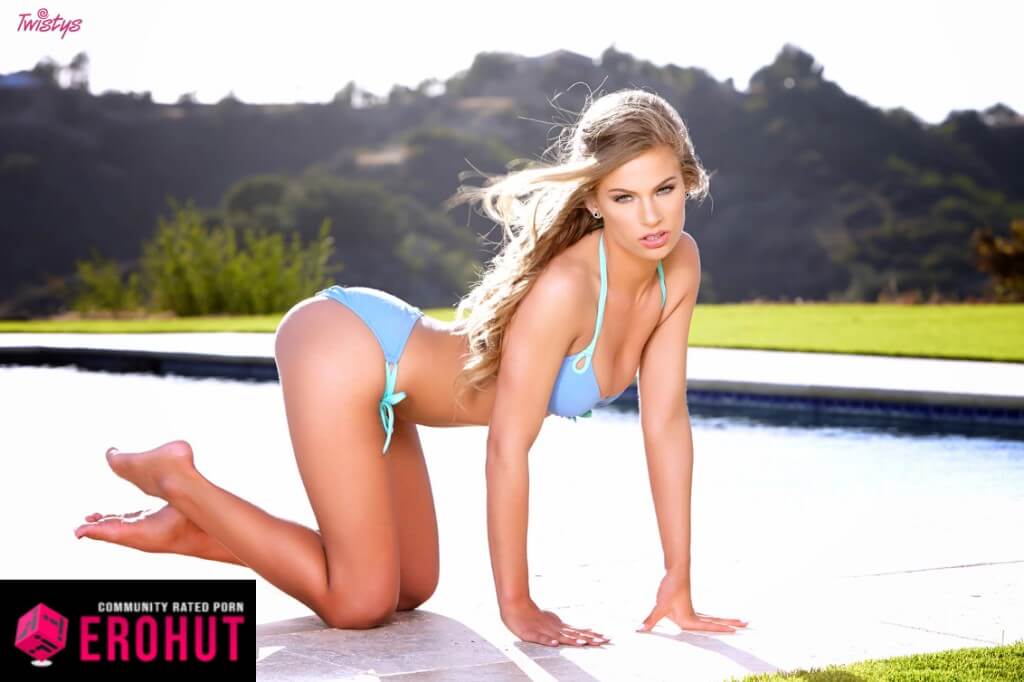 It's always a treat to experience a skinny white girl that knows how to ride a monstrous black cock. Still, perhaps no one does it better than Sydney Cole.
What's more, she's not afraid to get messy for the sake of a great ending to a scene. Where does this hottie excel? Rough and fast sex scenes with throat action, brutal ass fucking, and some kinks in the BDSM industry. Because you know, the rest of these kinks are just light stuff.
If you like interracial, DogFartNetwork.com will keep you entertained for years.
#17 Samantha Hayes
Sloppy blowjobs are the best! Samantha Hayes is a queen of oral and with a proper boob job might reap even more rewards in the future. Small tits and a trademark tattoo look to be enough for some, although we don't think that she will be in the top 20 anytime soon.
Fabulous face and skills are decent too, but in the age where most of the stuff is fake, she's about to make a serious decision. Stay in the shadows or invest in plastic surgery and blow up.
#16 Christen Courtney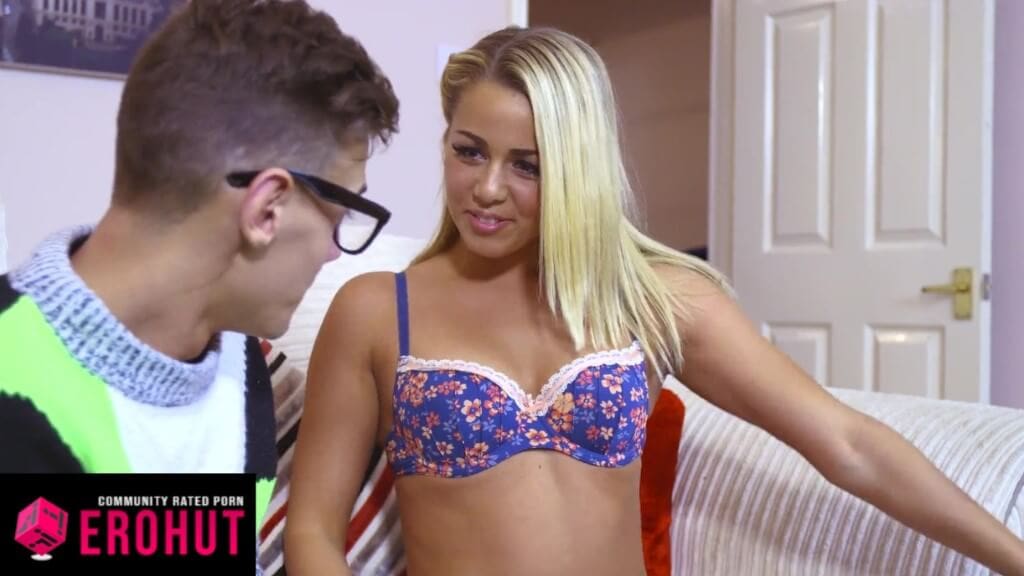 The owner of one epic ass, Christen has been working for RealityKings.com and anyone who throws cash at her. That's how you seduce anyone these days, especially if they are born in the year 2000 or earlier. These teenager whores don't know any better and porn producers love them for that.
Lube is not essential for Christen Courtney, and the anal scenes of raw sex go a long way.
#15 Brooke Wylde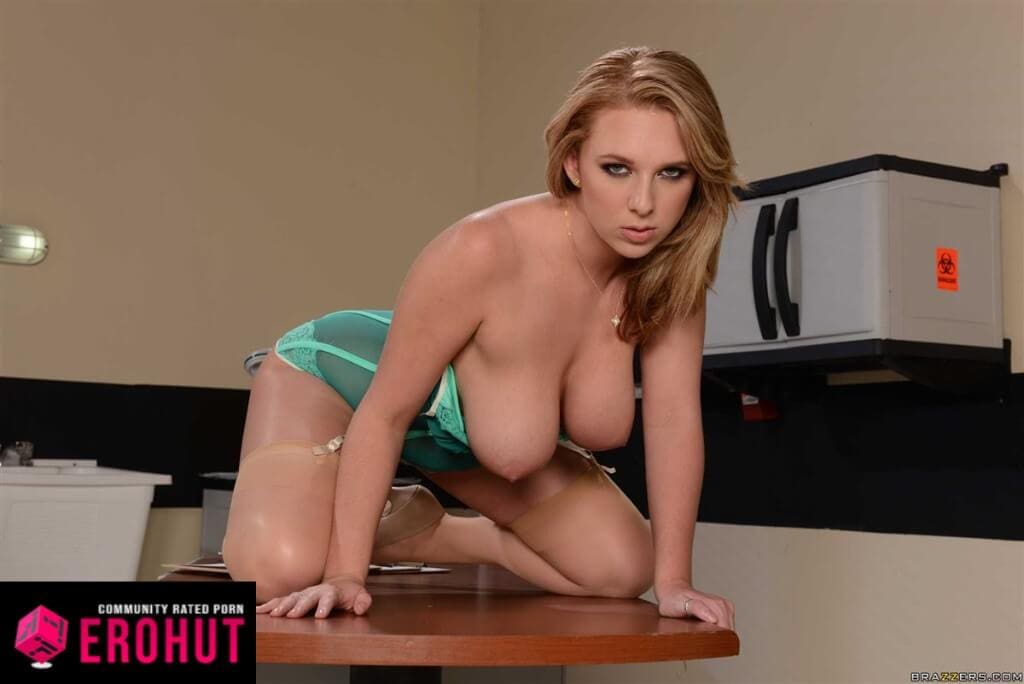 Wild and successful, Brooke is your average teenager pornstar. Born in the middle of 1995, she has found a true calling and you already know what it's all about. Tasty vagina, trimmed public hair, and cheap nylon socks are always a pleasure to tear off.
Might not be the prettiest or greatest, but when the lights are off, it does not matter who is sucking your dick. Or what do you think?
#14 Piper Perri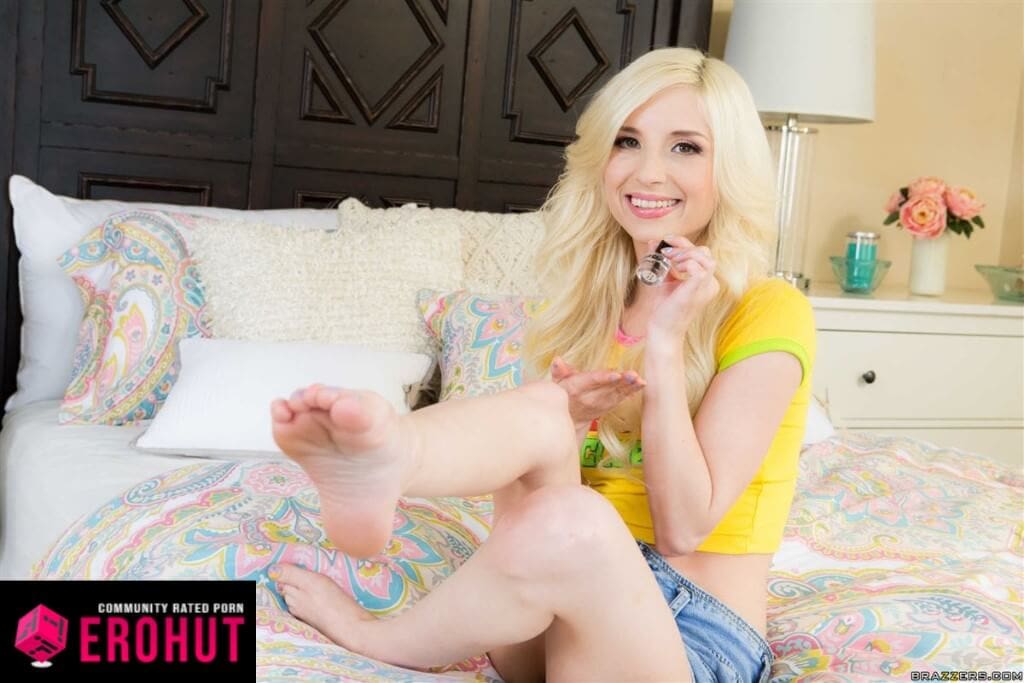 Yes, that's a giant cock, but Piper Perri is also absolutely tiny! A fan favorite among petite pornstars weighing only 90 pounds and at a height of 4'11". However, there's no stopping this pale whore when she sets her sights on a foot-long schlong.
The only pornstar from 1995 that deserves a special title. Takes colossal cocks that would end the careers of many other actresses, and Piper always is hungry for more. People that enjoy tiny babes and epic quality videos, can find this and other similar babes on Tiny4K.com.
As you can see, there's no shortage of stunning pornstars that were born in 1995. Heck, we've probably skipped a few of your favorites too. Now, let us know who you would add in the comments below.
#13 Kenna James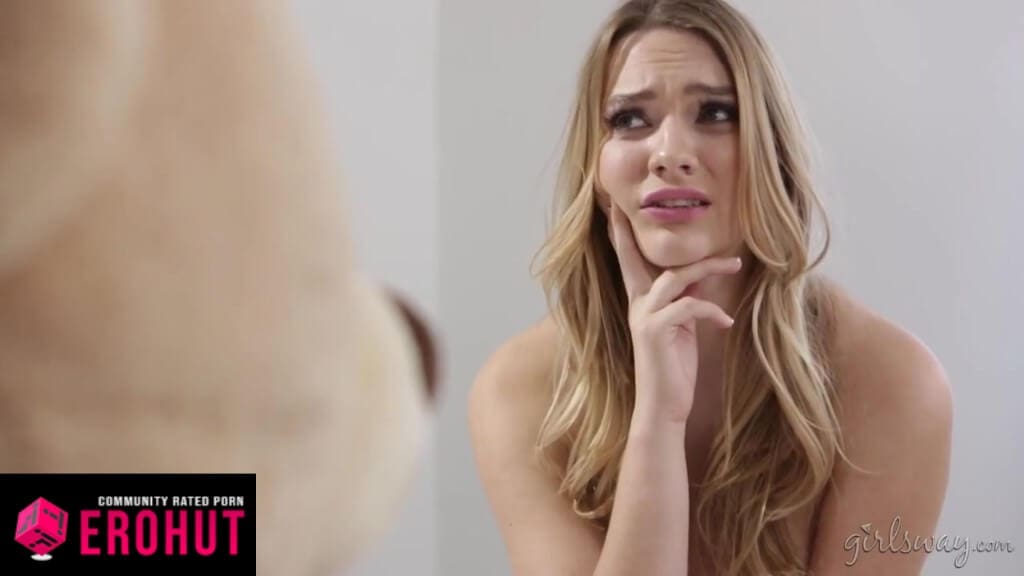 It was hard finding some decent videos with Kenna during the first few years in porn, that's a fact. These days, however, it's the opposite. She is dominating the newly discovered pornstars trends and we have no objections. Started as a casual slut and turned herself into an amateur like a pornstar.
Takes care of her body, has a decent pair of tits that add to her role, and just looks casual. Not in a bad way, though.
#12 Hime Marie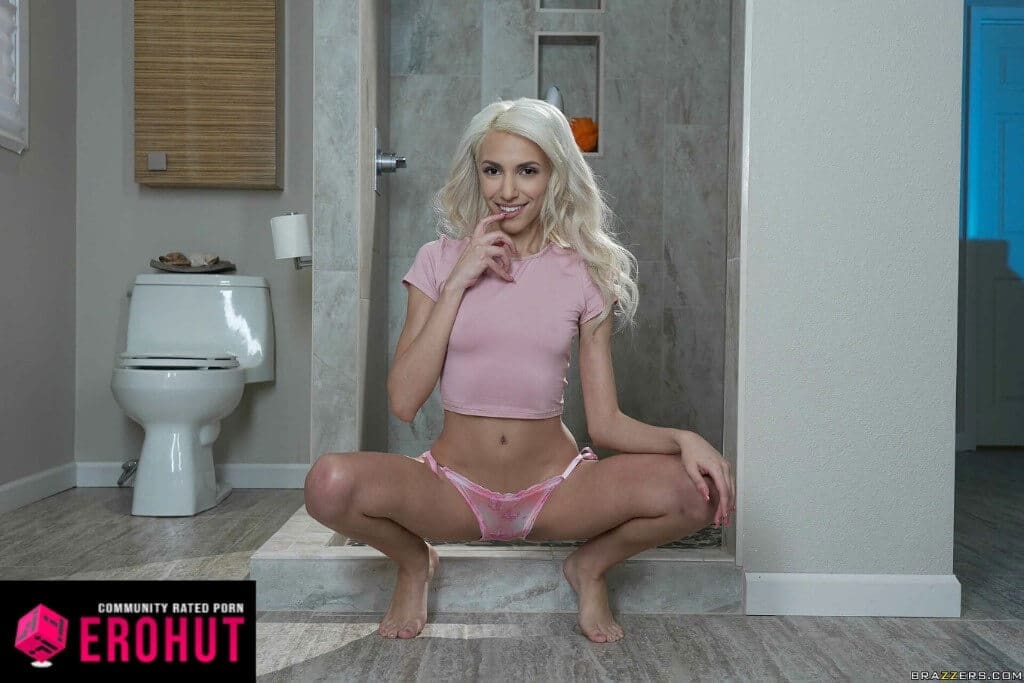 Another skinny pornstar from the Tiny4K.com network. Our research shows that year 1995 was particularly terrible for fat pigs.
Despite the arguably exotic look, Hime Marie is fully American. Brutal dicks and anal struggle are always greenlit, but pussy munching has never been Hime's thing. There is not a single lesbian scene, yet.
#11 Jillian Janson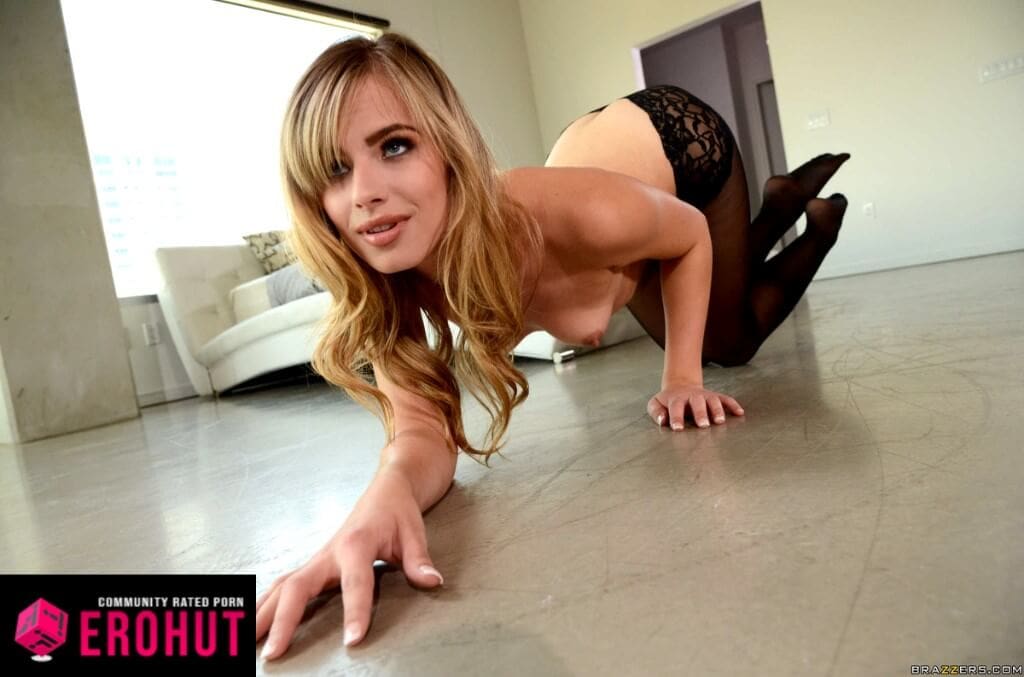 Hmm, here's a hoe that could appear modest, but let's not forget that there is nothing underneath those clothes. Jillian Janson has beautiful blue eyes and a tasty little body. Also, don't discount that ass.
Even if it's not visible here, Jillian is quite the little PAWG. A must-catch, even if you don't like teen pornstars that much, she fucks like a pro, Brazzers.com is here to prove that.
Getting herself involved with interracial, rough sex, and lesbian or group scenes, there's little Jillian hasn't done on camera.
#10 Marsha May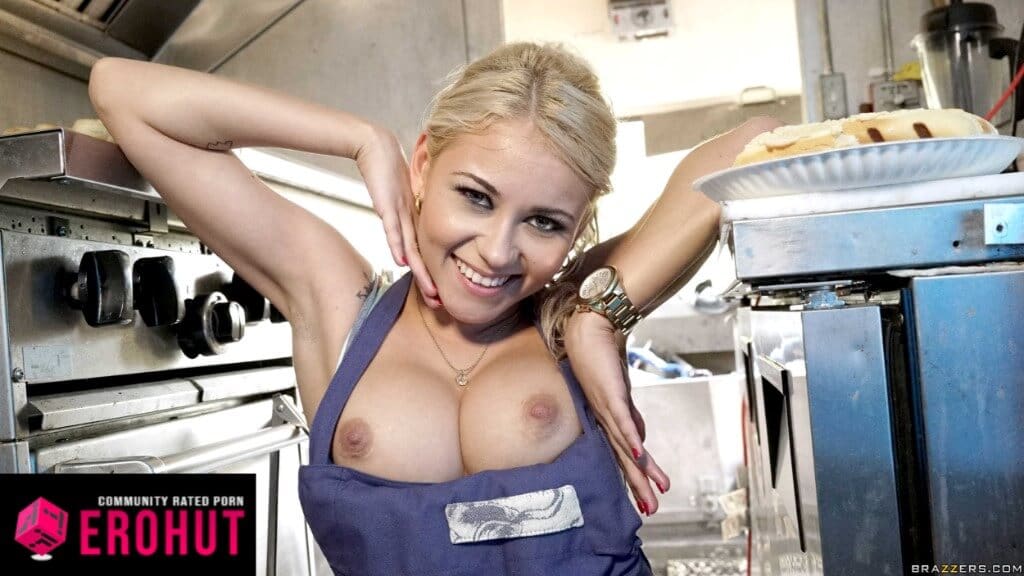 Most widely known as Marsha May, the 4'11" blonde also goes by the names of Bibi Miami, Dragon Princess, and Lil Peachy. She has a thing for male genitalia as well as hot lesbian ladies. Even better, if you want to see this 1995 star in BDSM, Marsha is here to deliver.
Many of May's best scenes are available on Mofos.com.
However, don't disregard $0 PornHub Premium, especially if you'd like to see Marsha May in Harley Quinn style video.
#9 Abella Danger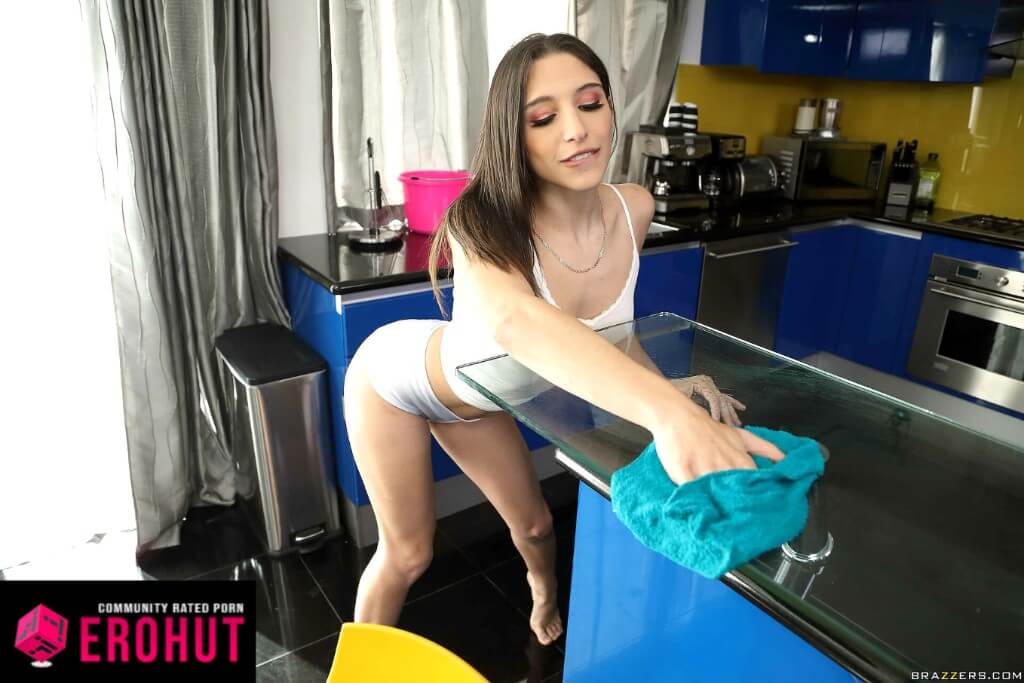 As far as we're concerned, dinner is served. What's on the menu? Let's say we'd like to start with a dessert or in other words, Abella Danger's thick ass. When it comes to pornstars born in 1995, Bella Danger is a force of nature and you only need to watch at least one video on RealityKings.com.
This flexible pornstar is down to fuck anywhere, anyone, at any time. That's why she has so many spectacular scenes.
#8 Aria Alexander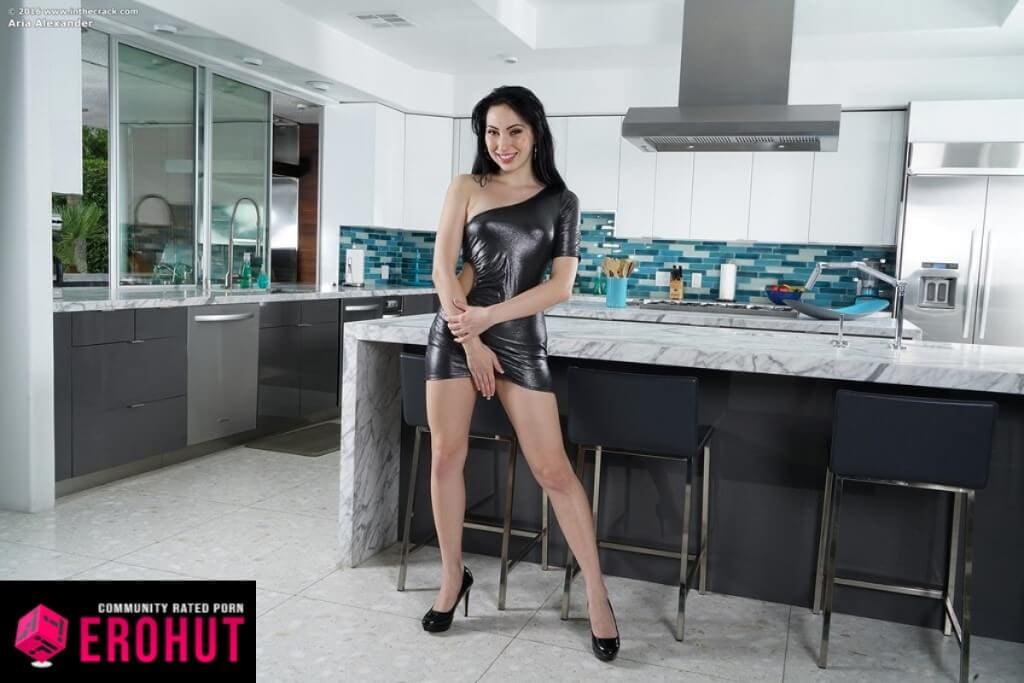 Aria's career in porn started four years ago under the alias of Sasha Nexx. Since then, this brunet slut has starred in scenes on Nubiles-Porn.com.
Moreover, lovers of the Star Wars-themed cosplay porn can find Aria on DigitalPlayground.com. Just look for the title "Star Wars Underworld: A XXX Parody".
#7 Evita Lima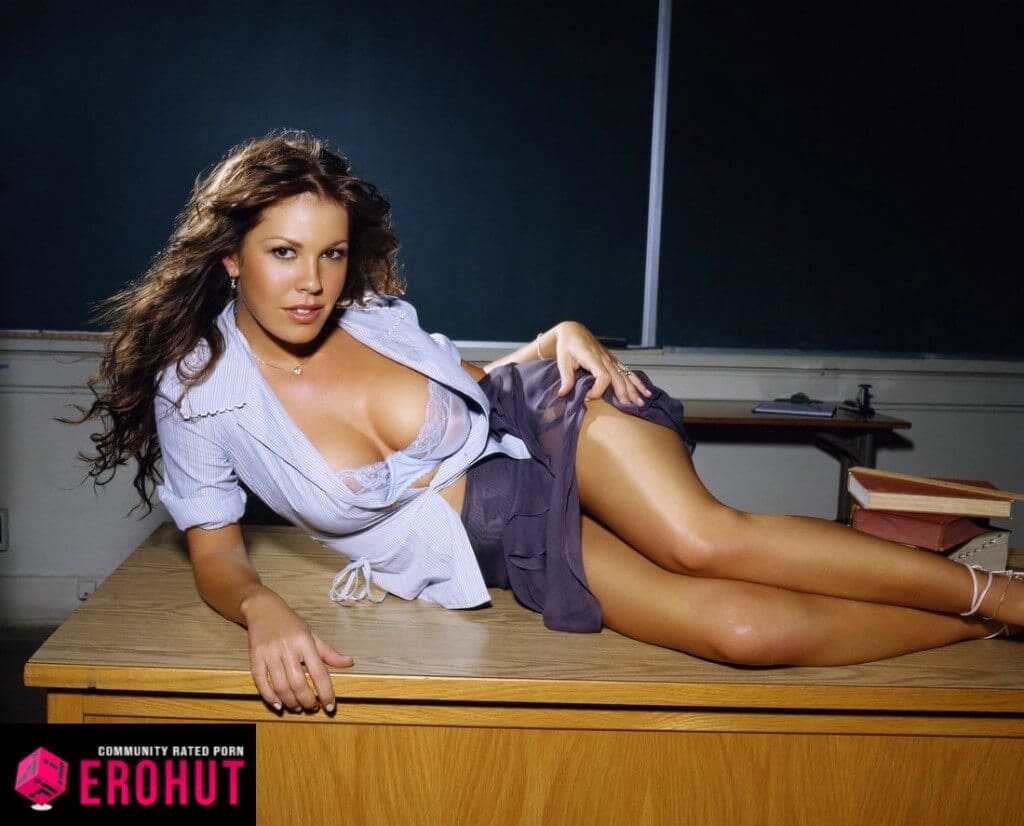 This one requires tens of other Brazzers.com pornstars to forget. Evita has never received a lot of recognition, but that's part of her charm.
It's like masturbating to an unknown, yet widely talented pornstar. Cold eyes and epic tits, ponytail ready for pulling… Guys, it's a keeper.
#6 Teanna Trump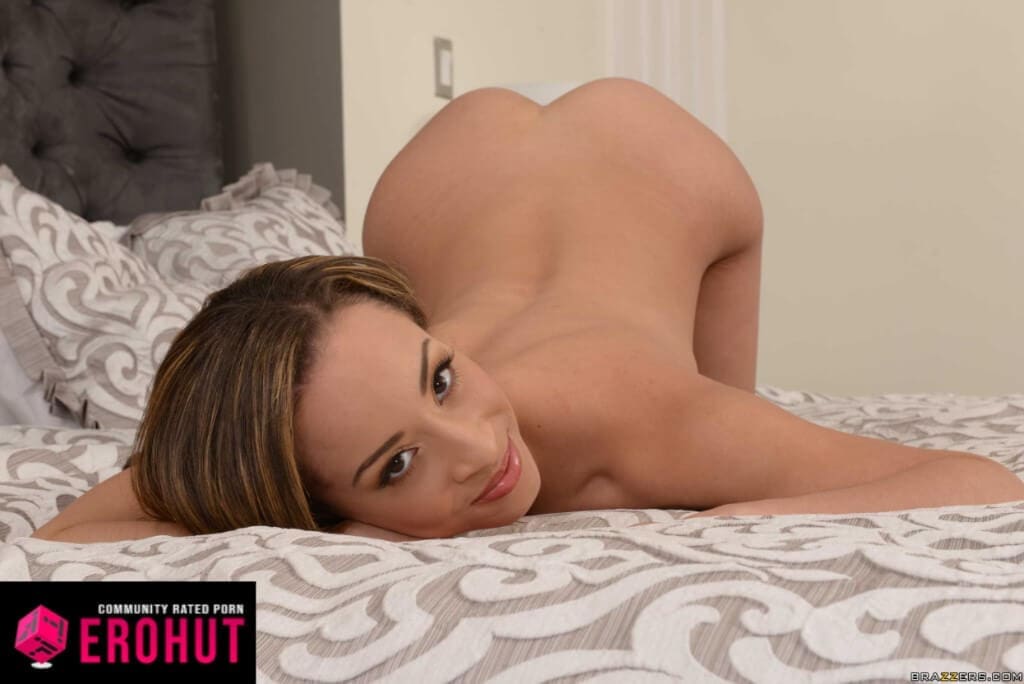 Unrelated to Donald Trump and/or his relatives, Teanna is your horny little slut that loves to dress like a fresh college graduate. Perhaps that led her to amass the number of fans that she has. Some get famous because of their names like Siri while Teanna achieved success through hard work only.
Well. Hard work that is fun and involves hours of cock sucking, thousands of orgasms, and serious stacks of cash.
#5 Janice Griffith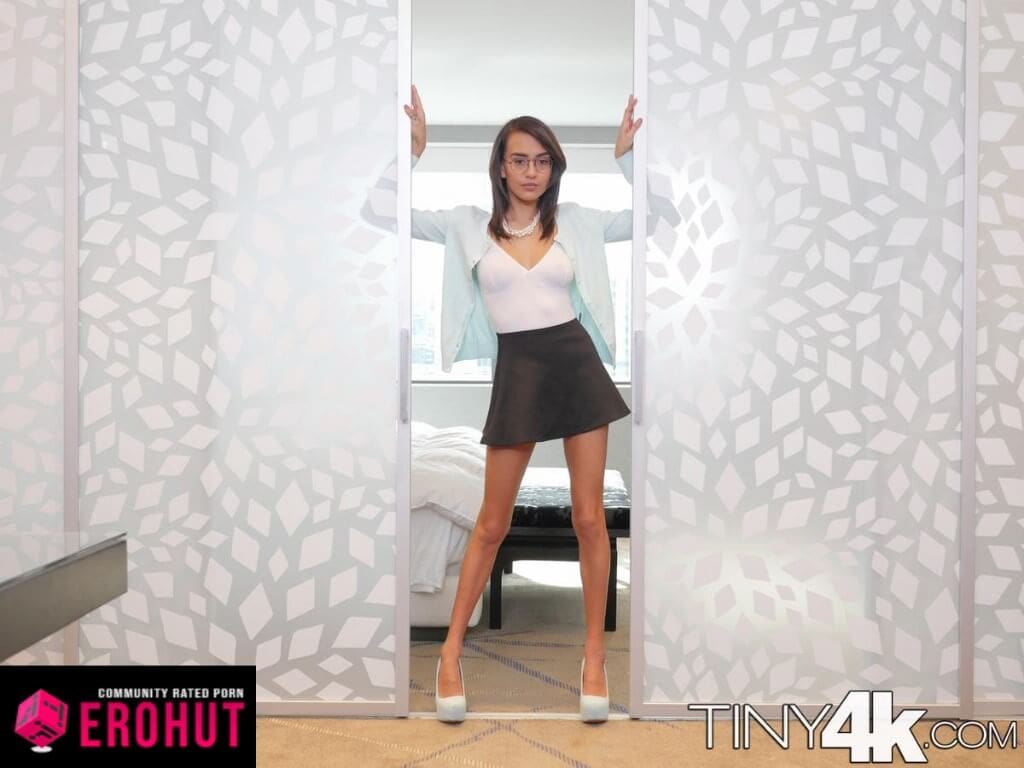 Always skinny and still young, Janice Griffith makes our balls tingle and cock throb. We blame it all on the perky little tits and extremely tight ass. The 1995 born babe discovered New York and has been there for at least 5 years. During that time, she filmed some of our favorite scenes.
You can catch Janice in scenes with messy facials, rough bondage, and interracial anal. But let's not forget just how much she likes to munch on a moist pussy. For our top spot, RealityKings.com scratches all the itches.
#4 Uma Jolie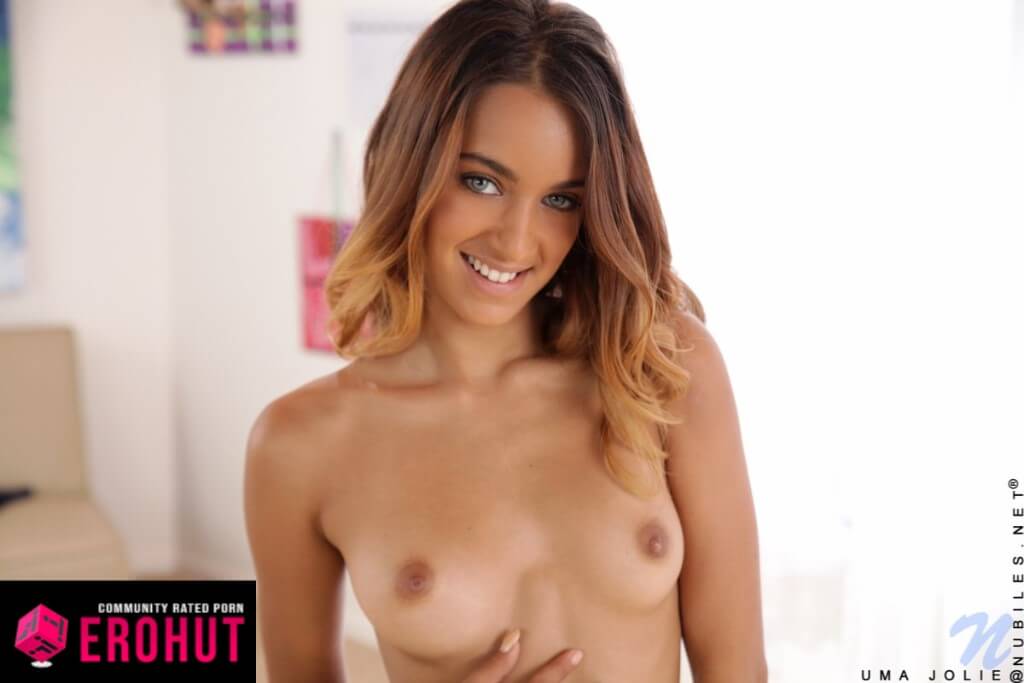 The geniuses behind CherryPimps.com know best how to portray Uma Jolie in a positive light. It's crazy what a proper lighting, good makeup and perfect cinematography can do.
Most of us did not even think about including Uma and I blame other sites. Looks were mediocre at best in both pictures and videos. Well, my mind has changed. This hot, 1995 born pornstar, is no slouch. Gorgeous hair, small titties, and sexy pussy.
#3 Kimmy Granger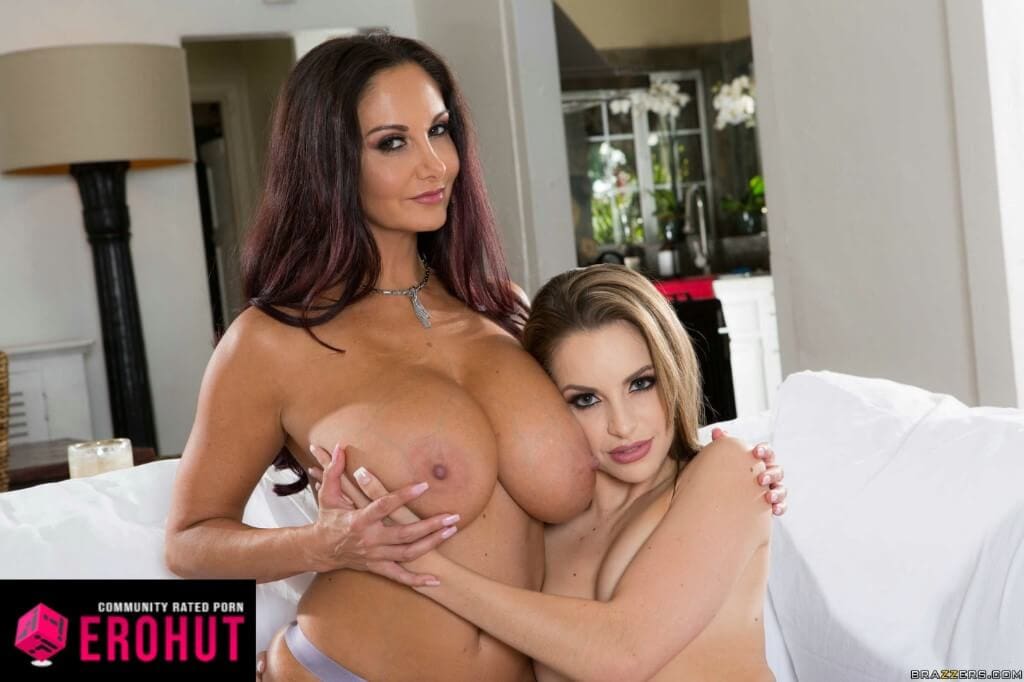 There's nothing more boring than ballet. Unless Kimmy Granger puts on a tutu. This little hottie doesn't pick and choose her porn scenes. Therefore, you can see anything, from incest fantasy videos with rough banging to hot lesbian or nasty anal sex. At 23, Kimmy still has a long career ahead.
So, we hope to see many more videos, not just the ones on Twistys.com.
#2 Aidra Fox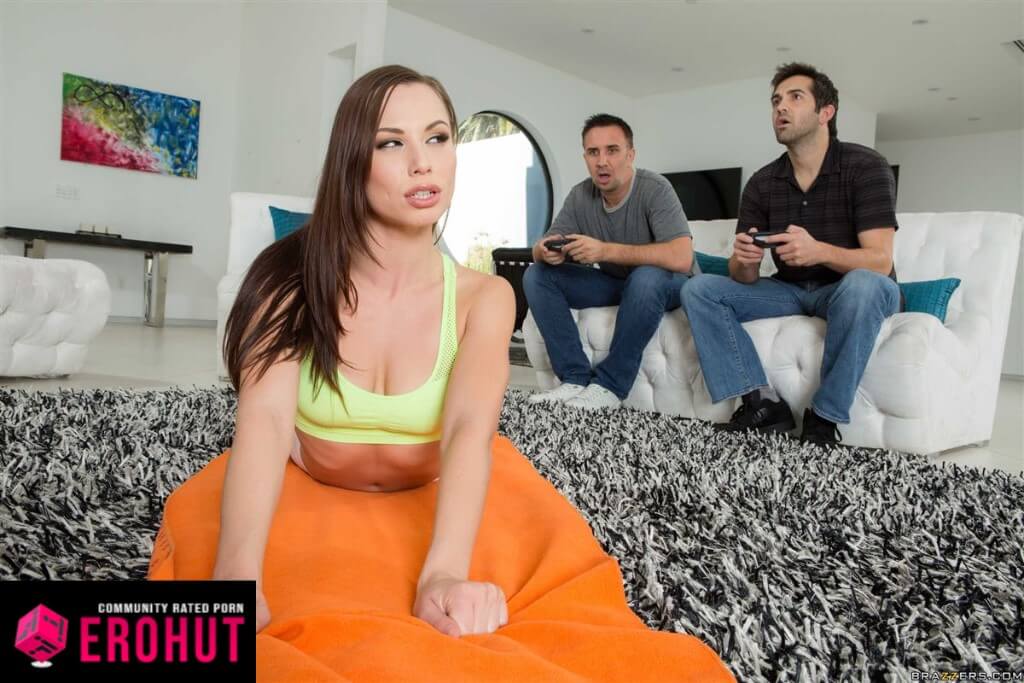 The final contender of all the 1995 born pornstars is also the most flexible. Knows how to tease and put on the show. Should you get aroused by the accidental pussy slip, there's always Brazzers.com. You can grab the galleries or just watch the full scene.
Aidra's fat pussy lips make for one juicy burger. Speaking of food-related sexual terms, the buns are also plush and with the fragrance of my pre-cum.
#1 Kendra Sunderland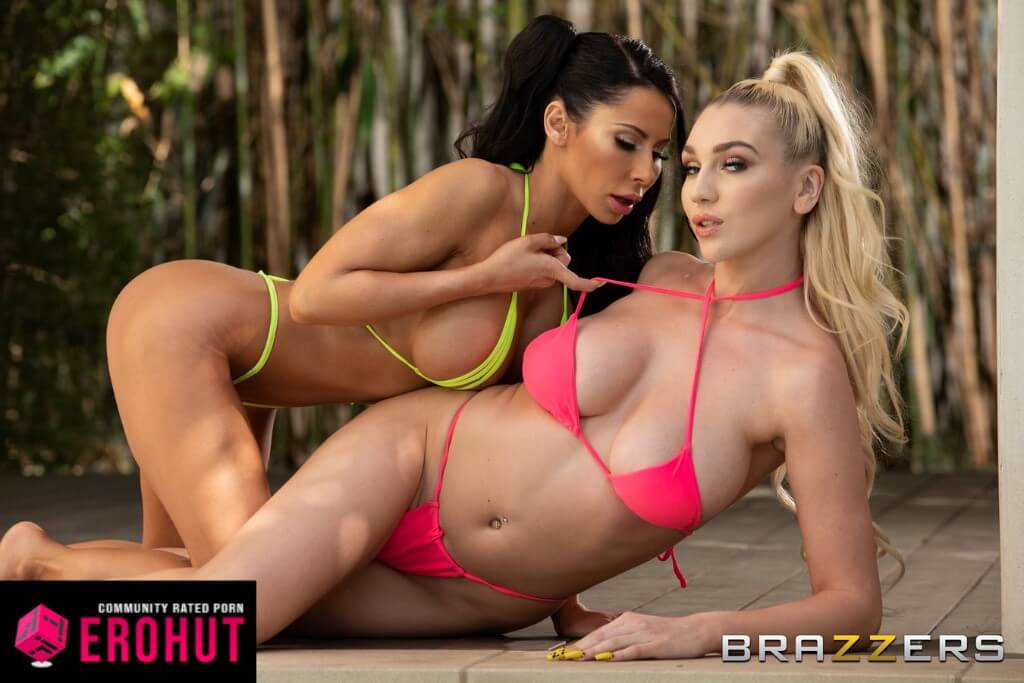 Instead of being deterred post massive bust where this babe got dirty in a college library, Kendra Sunderland used hype to launch a career in porn. Now, she's one of the hottest pornstars born in 1995, and her big natural tits have everything to do with it.
Kendra managed to collect multiple titles, including "Vixen Angel", the "Penthouse Pet of a Month", and snatched few "AVN Awards" too. Find her on CamSoda.com, one of the coolest cam sites out there.