From the youngest pornstars to those born in 1994, it's clear that every generation has tons of babes. But, were you also born in the same year and feel the special connection? Yeah, they don't feel the same about you!
Anyhow, this time around, let's focus our attention on the top pornstars born in 1992, all with twenty handpicked hotties and then some extra. These girls have hundreds if not over a thousand, scenes between them and are a true gift to any porn fan. However, don't just skim through; vote for your favorite actress, and tell us if there's someone who we should add to this list. Also, there are other top 10sm like 1995 pornstars, etc. You'll have something to involve yourself with for the next two decades since our top lists are as large as anonymously posted stories about their dicks.
#22 Kiara Lord
Watch any TV show about cooking and males will dominate the industry, at least at the professional chiefs level. The same applies to pornstars except that everyone but a few sluts are American. So, to stir up this lame ass pot of goo, I invite you to rip your dick and praise your new lord, Kiara. Originally from Budapest, which is the capital of Hungary, Kiara aspired to be a nurse.
But perhaps she should have shipped porn parody videos about a broken bone, all of which led to shagging. Well, long story short, she is now sucking cock and healing men with her pussy.
#21 Bibi Noel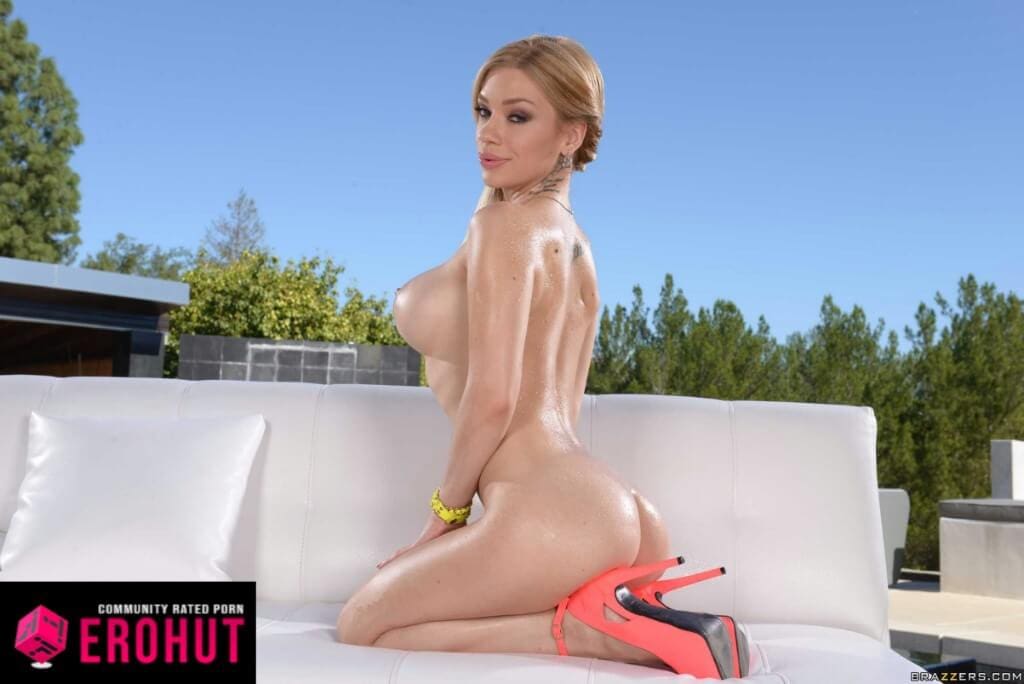 That's not where you're supposed to stick your dick in! It's the other hole, just a few inches below… Maybe they are practicing safe sex and don't want to take a risk. All kidding aside, Bibi Noel is a pretty Hungarian babe. She was born on the first day of 1992, with all the fireworks and other explosions.
There are nearly a hundred videos of her online, many of which she gets fucked by multiple guys. Bibi did interracial and public sex scenes too.
#20 Chloe Lamour
Either she got a fat reduction surgery, or her gym routine is insane. The hot European pornstar was born in the spring of 1992 and looks somewhat intimidating. How can such a marvelous creature be so perfect? Chloe's videos show her dominating males, getting fucked doggystyle, riding on top, and arguing with the competition, aka other sluts.
Can you guess why Chloe got her boobs fixed? She loves attention, and that's her quote, not ours.
#19 Patty Michova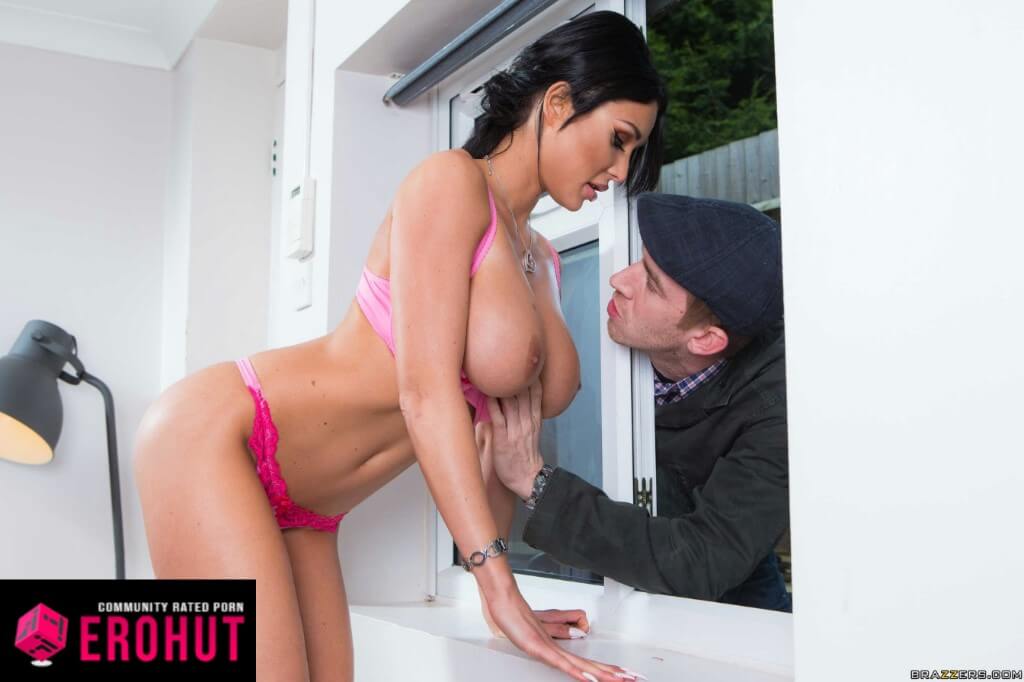 While most of the pornstars from 1992 are natural, Patty Michova has embraced plastic surgery. This Slovak pornstar has big fake boobs and a silky body that will make your cock throb uncontrollably. Hopefully, none of you are allergic to silicone and plastics.
As of now, Patty's performance includes cosplay porn, lots of tits fucking, anal, and fantasies we'll leave for to you to discover. So if she's the girl you've been waiting for, thank us now.
#18 Jorden Kennedy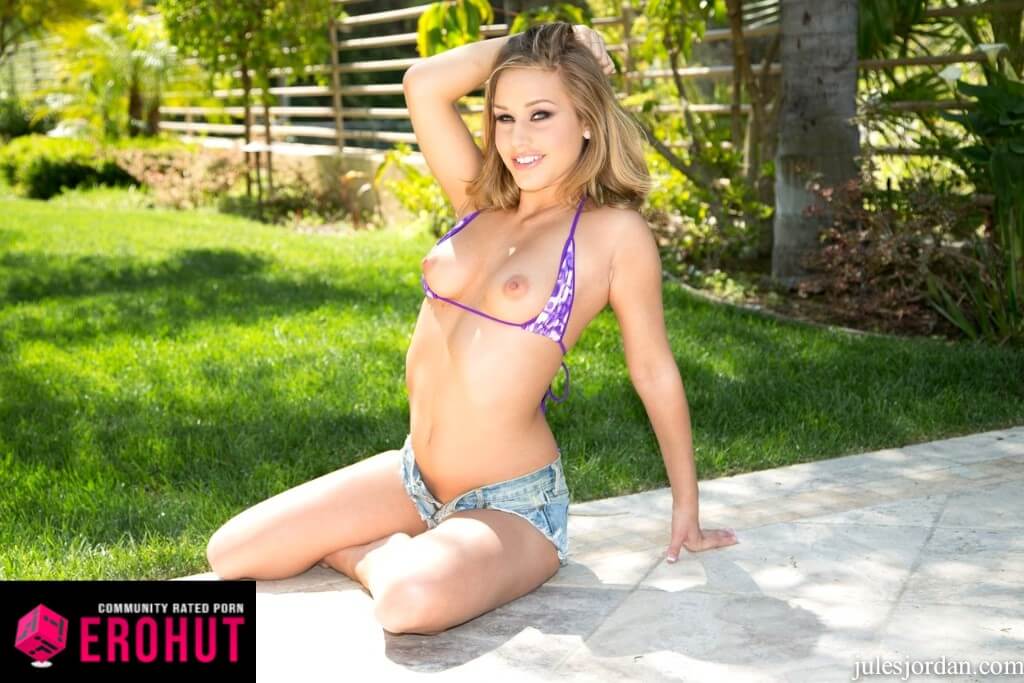 Have you noticed that half of these 1992-born whores have a name starting with J? Was this the year of some stupid celebrity fad where everyone had to give their sluts similar names? Welcoming interracial scenes and dudes of any color, Jorden Kennedy seems to be one open-minded pornstar.
I can't say she's our favorite, but let's see what our community decides.
#17 Stevie Shae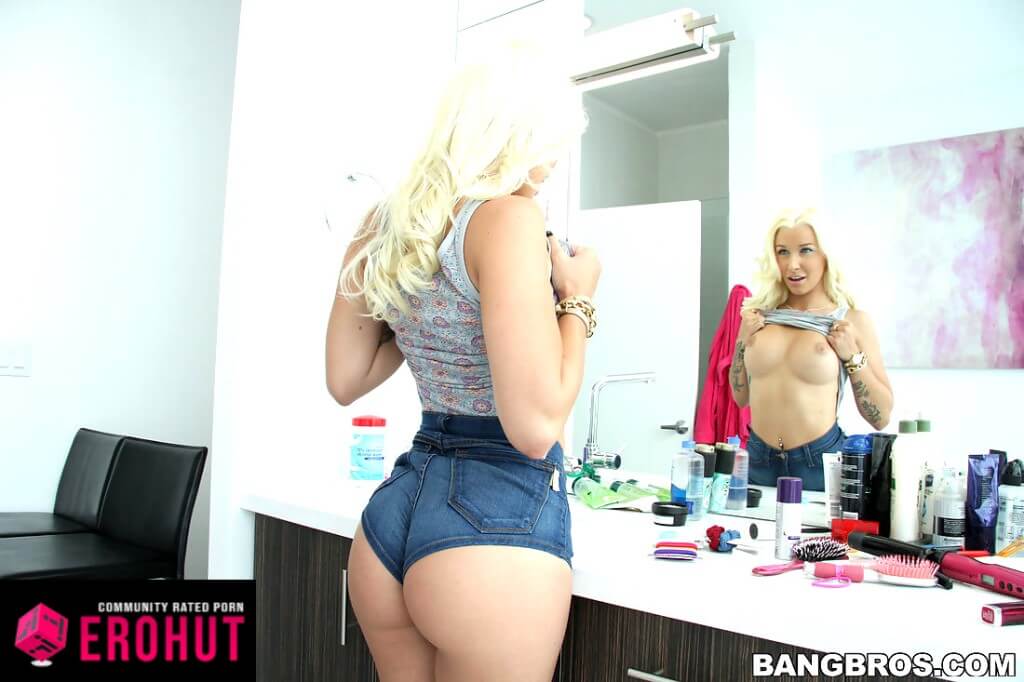 Honoring the retired Shae Laren, a blond-colored fuck toy, Stevie Shae, was born in 1992 and had been riding the dick since turning 18. Now at around 30 years old, there's enough charisma and personality to hook up more people into binge-watching her than ever before, not to mention the rising name and brand loyalty.
Did you know that it all started to happen only in the 2020s? Stevie is in her prime right now.
#16 Taylor Sands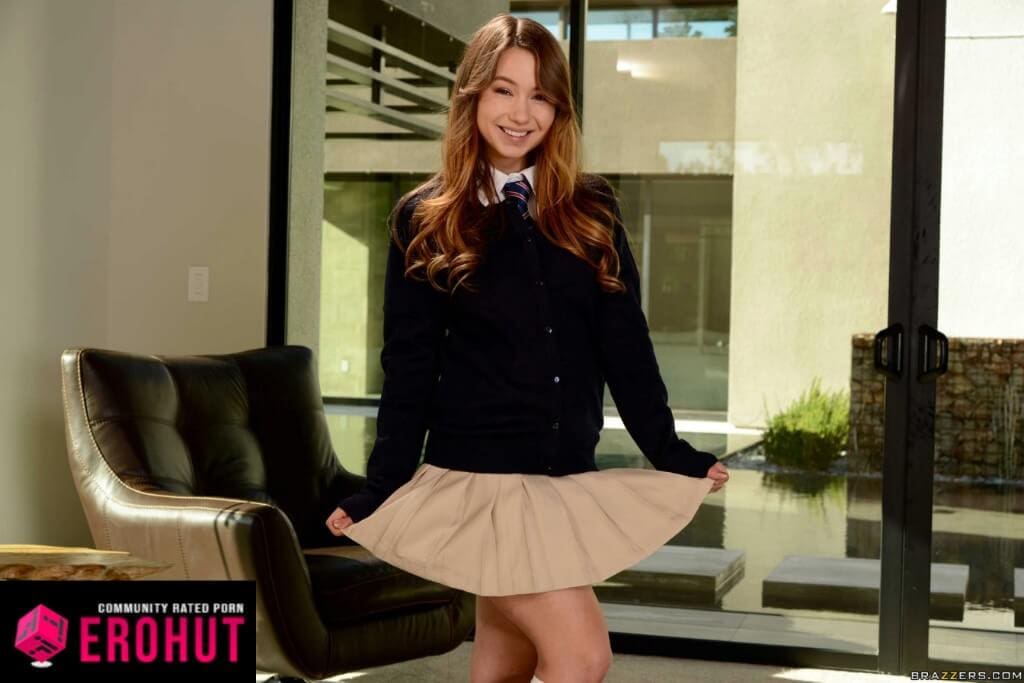 When all the hardcore sluts feel the same, it's time to spice things up with something different. A special sauce of some kind. Taylor Sands is a true babe that looks act fucks like a master with a black belt. Babes.com has been treating her nicely and we advise you to hit this site for all the softcore and glamcore material.
Despite the last name, Taylor's pussy is never dry; it's the opposite!
#15 Staci Carr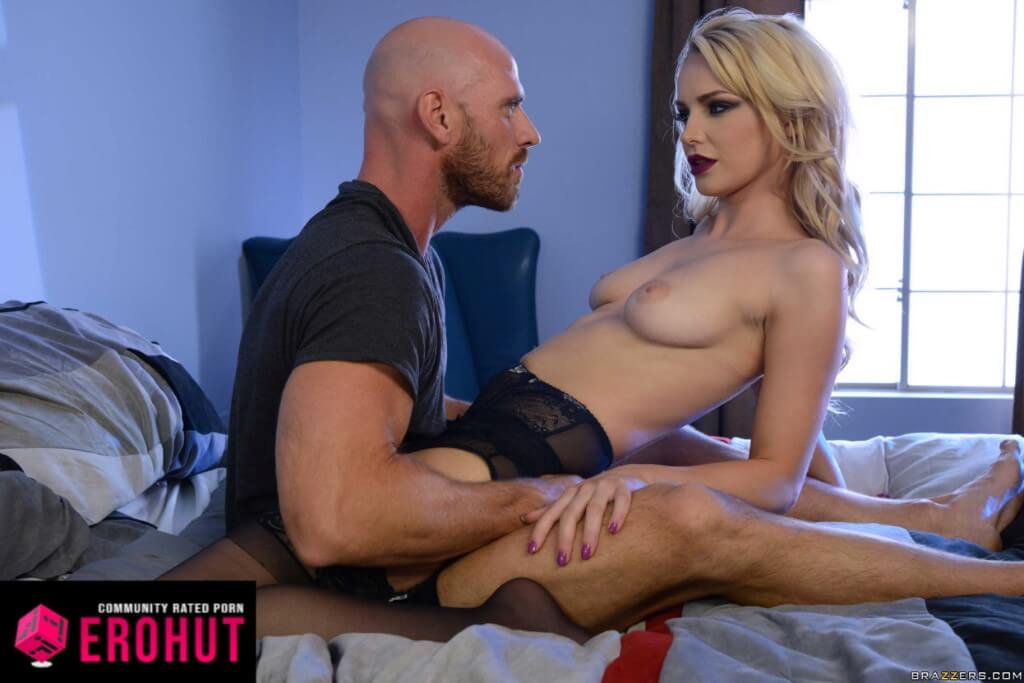 Look, mom, I made it! That's the text message Staci Carr must have sent the minute Mofos.com scene was over. After all, it's one of the most prestigious studios you can get invited to. For cringeworthy crappers, that would be like Eminem or Snoop Dogg inviting to the studio.
She did more than good, seriously. It was one of the better scenes on the mentioned site, with plenty more to come.
#14 Nickey Huntsman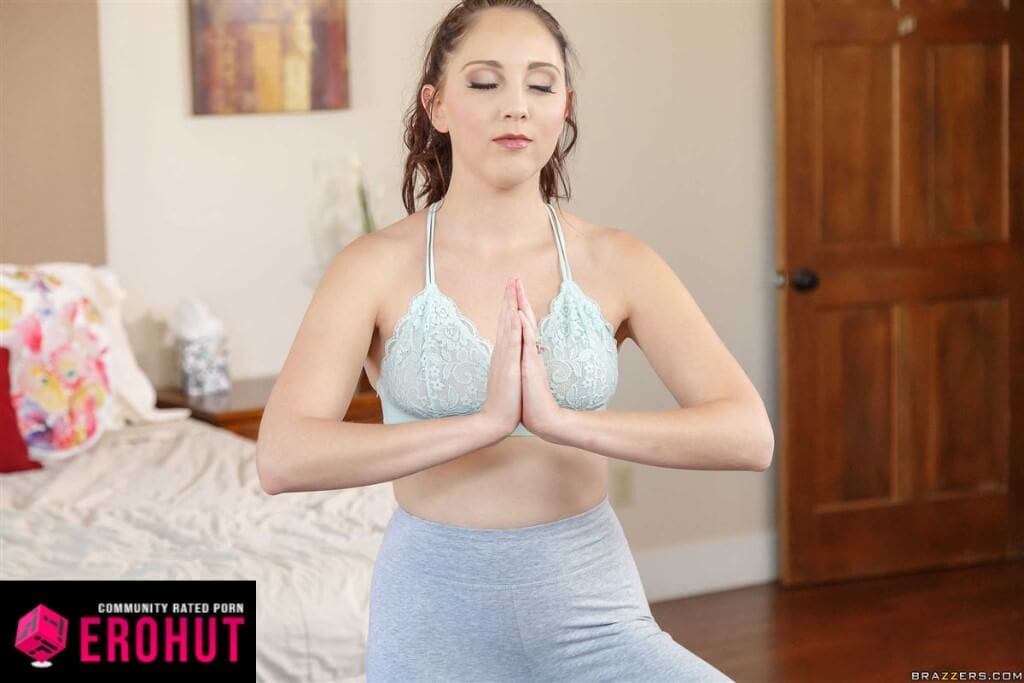 With such a youthful and endearing look, Nicky Huntsman is a special treat, especially when she is getting plowed. You can enjoy the girl-next-door looks in scenes where this 1992 pornstar gets face and ass fucked, even double penetrated.
However, don't skip the interracial videos, either. For starters, start with Brazzers.com and then listen to the mind of your dick.
#13 Lexi Dona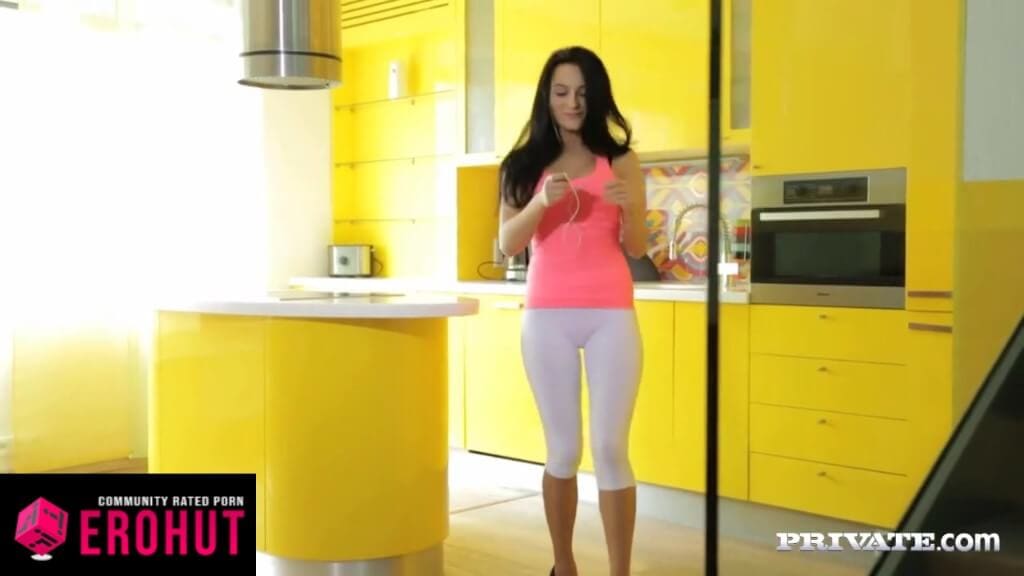 Dona, the owner of a beautiful ass, is then highlighted by jean shorts or, in this case, lingerie. In other words, Lexi is a proud 90s pornstar with an attitude. She is doing new-age scenes with Oculus, brushing her long black hair, and having a good time in between.
Originally from the Czech Republic (Prague), Lexi was born at the beginning of the autumn of 1992. It gives her a zodiac sign of Libra. Guess that explains her indecision for one sexual partner. With over 200 videos on $0 PornHub Premium alone, there is no shortage of porn videos with Lexi.
#12 Jenna Sativa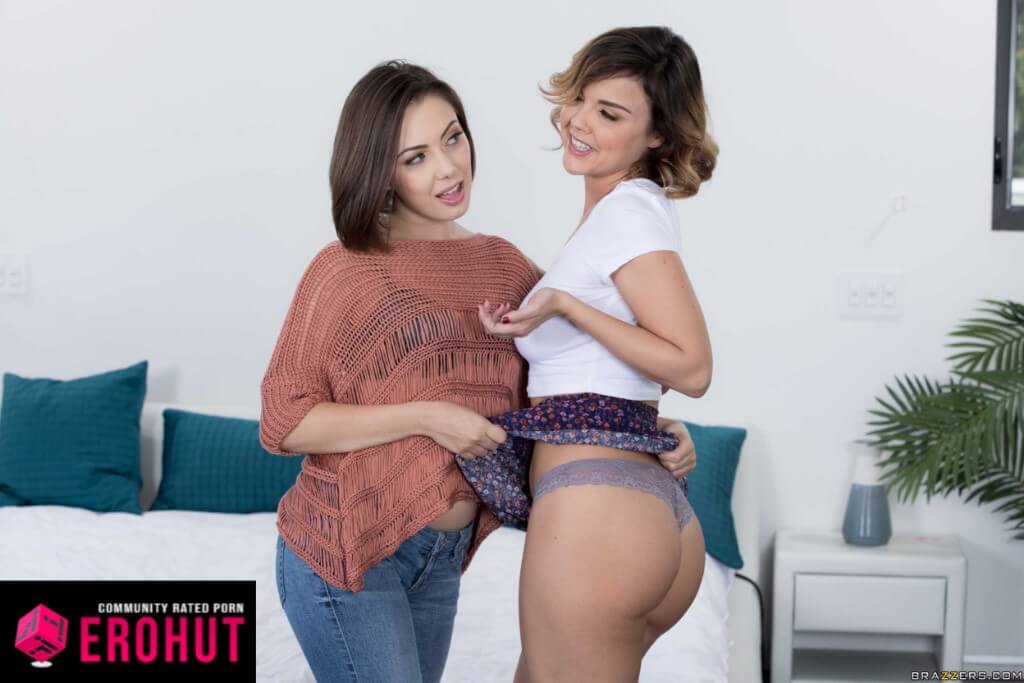 Bright cunt, auburn hair, and lips likely seen an injection or two. That could be just the way she applied makeup in this photo, but we aren't taking risks. I would personally be disappointed with Jenna if that was a post-club situation. Let me explain that.
Imagine bringing this hottie home only to find out that her tits are fucked. As sad as they come, pretty much. All that effort and time wasted.
#11 Emma Leigh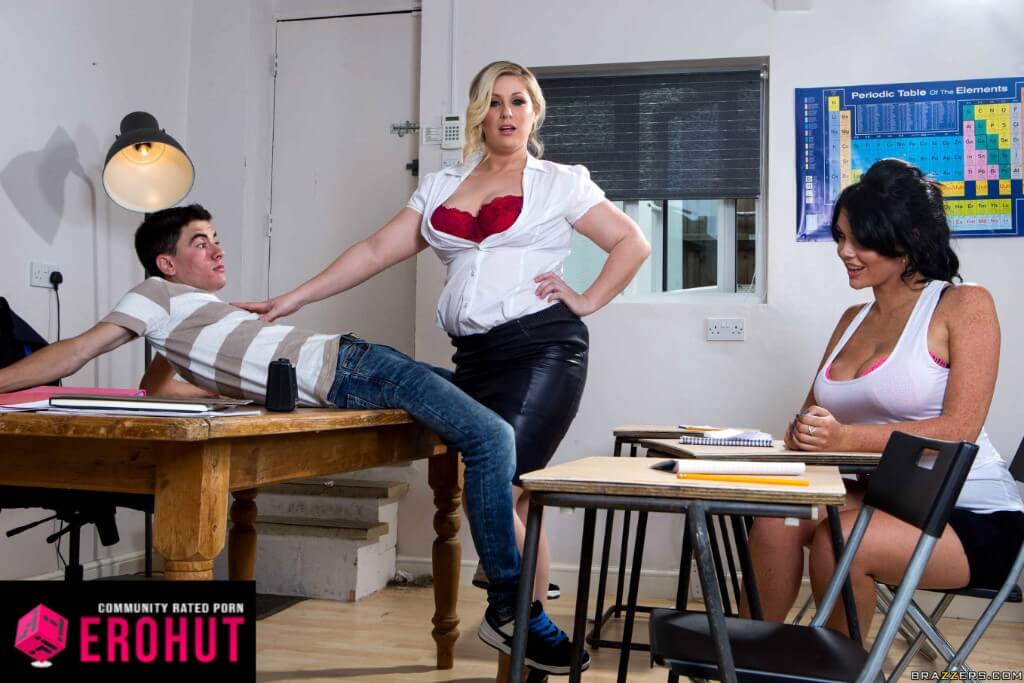 You can count on the United Kingdom for some of the dirtiest sluts' imports. The pornstar in question is Emma Leigh, born in Basildon of England, back in 1992. One of the oldest performers currently on EroHut, but just by a few months.
Escaping mother's pussy on January 10th, Emma has been performing non-stop from the early (and legal) age. However, we do love her unmodified tits, and with dozens of videos on Brazzers.com, it's one of the must-watch.
#10 Ivana Sugar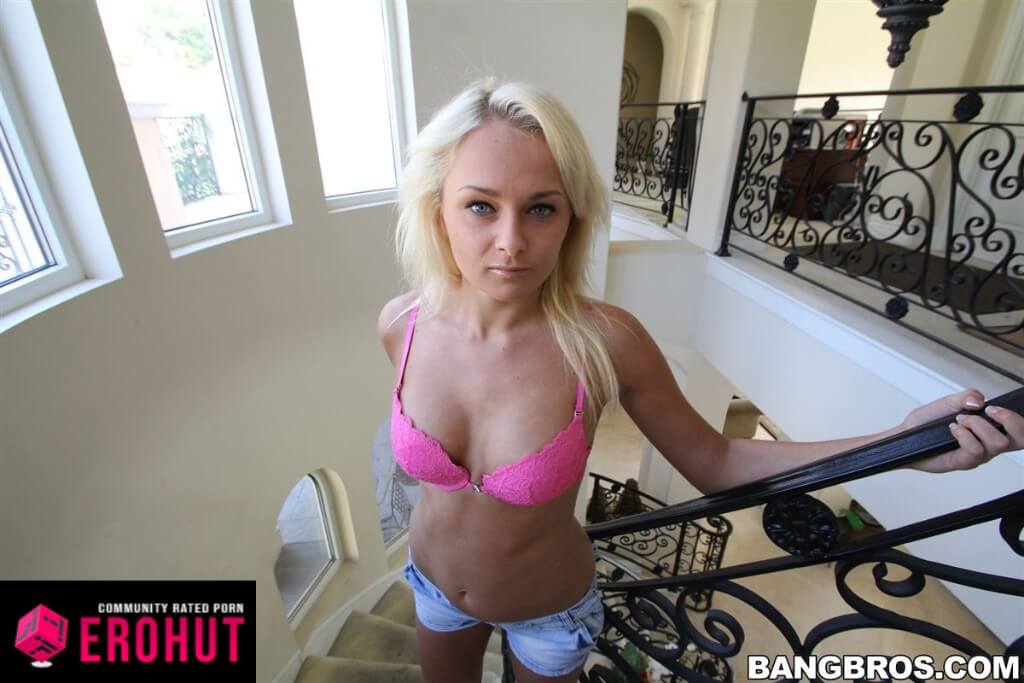 Get your sticky fingers out of her because she needs to call the slutty co-workers first. Ivana is a Russian name, and we all know how wild Eastern European women are in bed. Submissive enough to make you feel in control, but not too much.
Otherwise, you'd get bored after a fuck or two. Even better is the default sex mode which is code brown. Always relying on anal and loving it.
#9 Jade Nile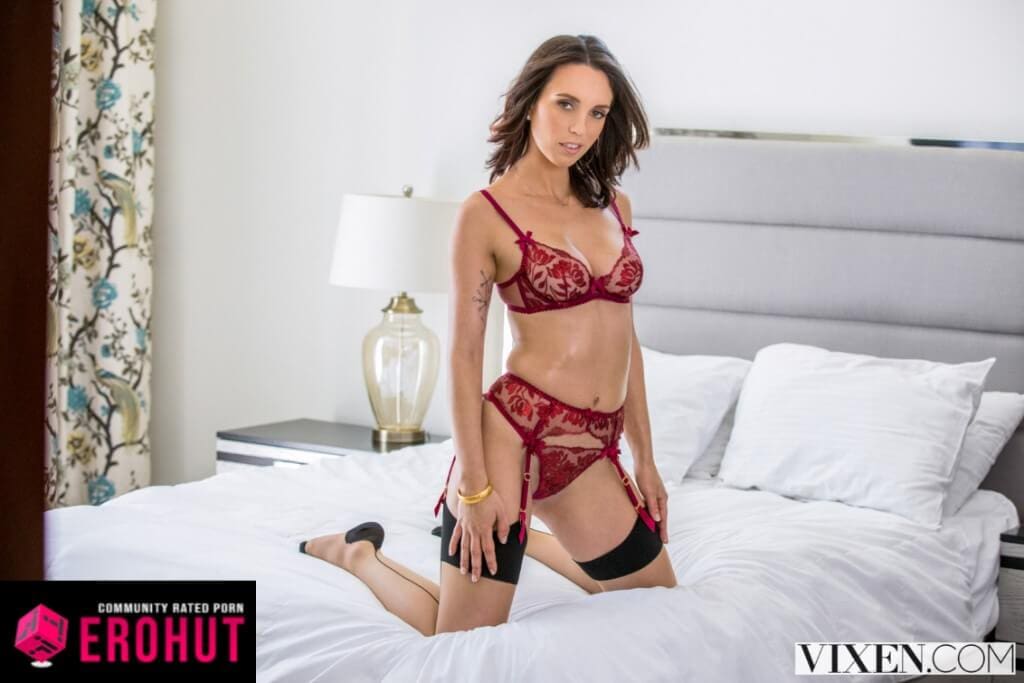 Call her Jade Nyle, Jadee Envy, or whatever, but you're always receiving the very same. A little hottie that loves to fuck, just like your mom. From amateur teen, then schoolgirl, and office scenes, to interracial dick downs, Jade is always on point.
If you don't know this pornstar from 1992 yet, look below. See that hairy pussy, cute face, and yummy tits? These are Jade's trademarks, and you can find them on Brazzers.com.
#8 Apolonia Lapiedra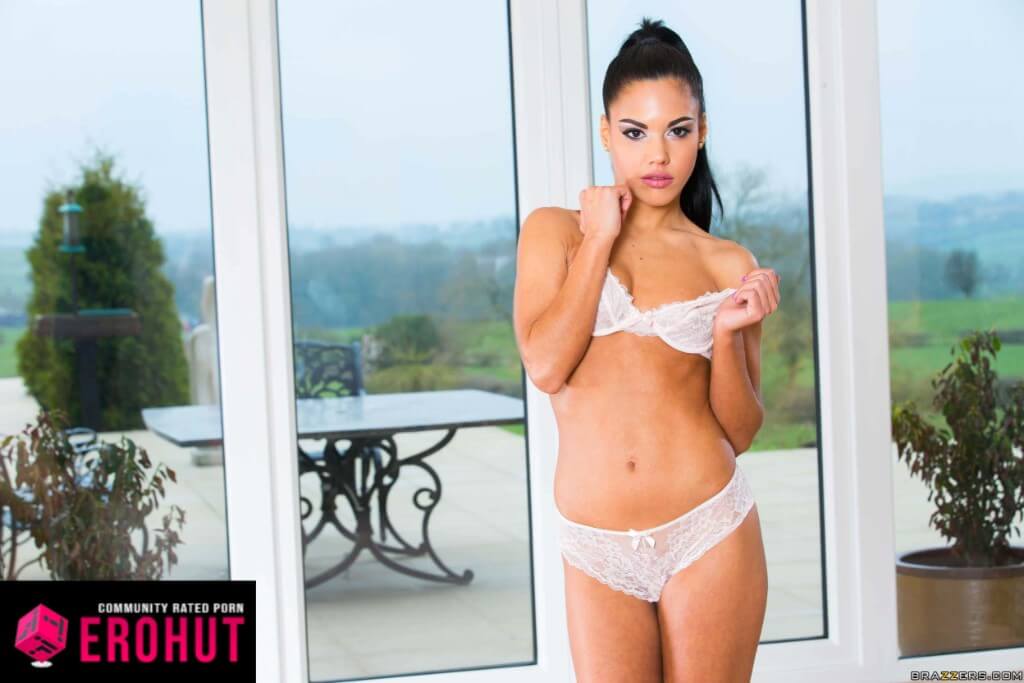 Little Spanish pornstar, Apolonia Lapiedra is a bombshell with dark eyes, brunette hair, and a tight little body that begs to get fucked fast.
A white smile hides many dirty secrets about things your priest never talked about in public. So let's pray for them to burn in hell for the committed sins. To put your mind at ease, here's a new candy. Assuming you love tiny girls that can't help but provoke big cock studs into demolishing pussy, Apolonia is the girl for you.
Experience the best scenes and epic action on Twistys.com.
#7 Sandra Luberc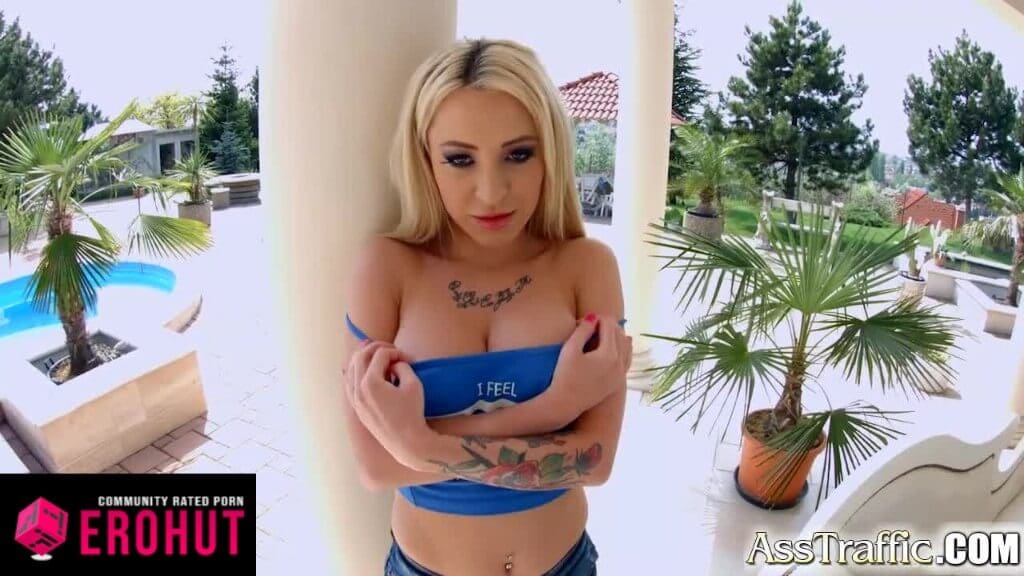 What do we have here? This is a pale, slender, and incredibly slutty whore. The familiar words that come to our mind when we want to describe the incredibly sexy Russian pornstar, Sandra Luberc or Kameya.
What's the best thing about Sandra? Like many Russians, she loves to get that ass and pussy ravaged, whether with a big white cock or sex toys. Fans of anal and extreme porn can find Sandra's scenes on Brazzers.com.
#6 Anya Ivy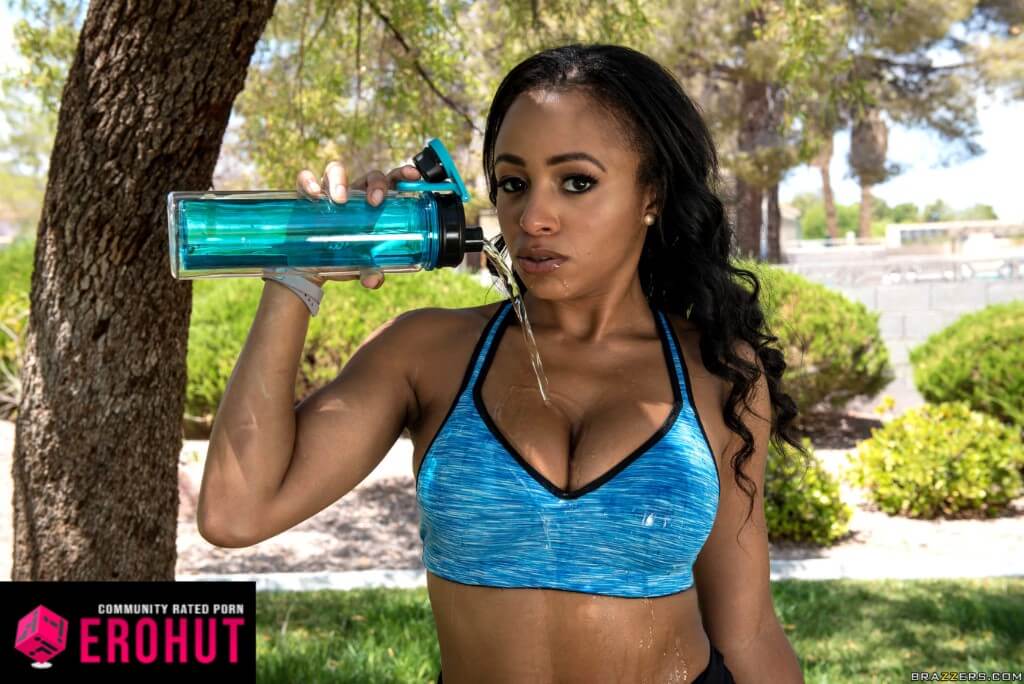 Look at those long legs, high heels, and red lace panties! Anya Ivy or Sexxxy Ivy is a slim ebony goddess by anyone's standards. Sure, a stupid nickname is undeniable, but looks can forgive some dorky things.
She's beautiful, has big natural tits, and best of all, dozens of hardcore porn scenes. If interracial sex is what your cock is craving, then watch Anya on Brazzers.com.
#5 Jessie Andrews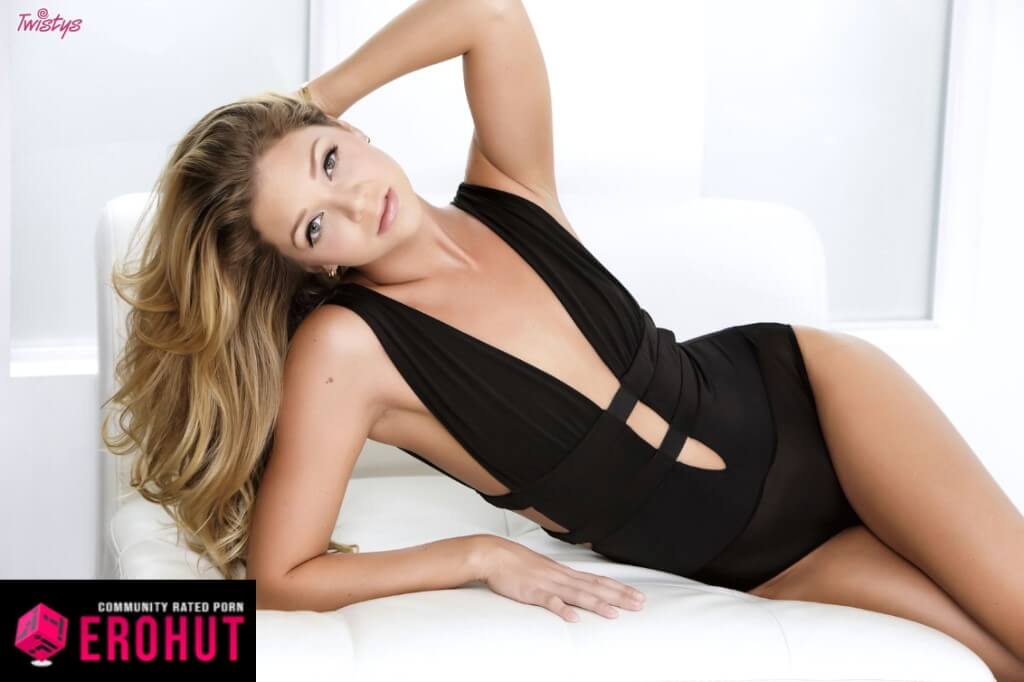 Who's this bushy and flat-chested pornstar? Born on July 31st, 1992, it's Jessie Andrews from Colorado, USA. No curves don't automatically limit one's porn aspirations or opportunities, but it's somehow correlated. There's only one exception that I know of.
We are happy to report that Jessie isn't doing badly but is still far from the mountain of top sluts.
#4 Alexis Adams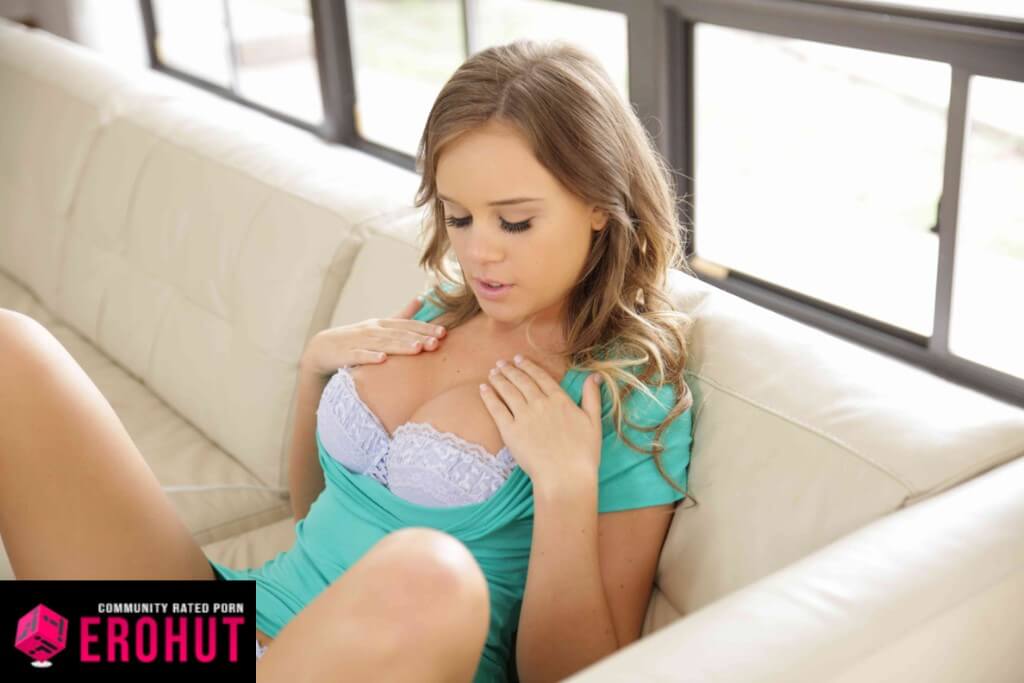 Without a doubt, Alexis Adams has the best tits in all of porn and big nipples too. Such beauty likes girls, guys, threesomes, and, of course, big cocks.
As one of the better-known pornstars from 1992, Alexis has worked for many of the best premium porn sites. In other words, you can find plenty of downloadable videos on Brazzers.com.
#3 Zoey Monroe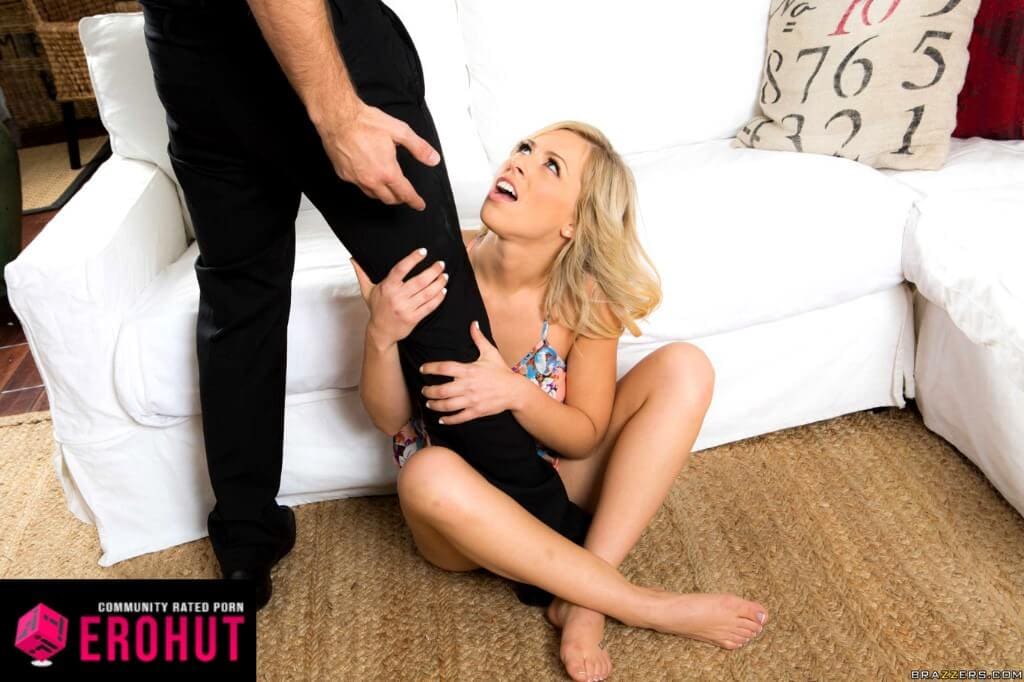 One thing is for sure, there's hardly a guy out there that wouldn't want to see a hottie like Zoey Monroe crawling across the floor toward him. Known also as Nikki B, the peppy blonde has become a kinky little slut over the years.
For instance, among her catalog of scenes, you can find quite a few BDSM videos. She's also into double penetration, lesbian sex, and deepthroating. Where can you find her? Hit that top link with a $1 Brazzers offer and have fun.
#2 Amirah Adara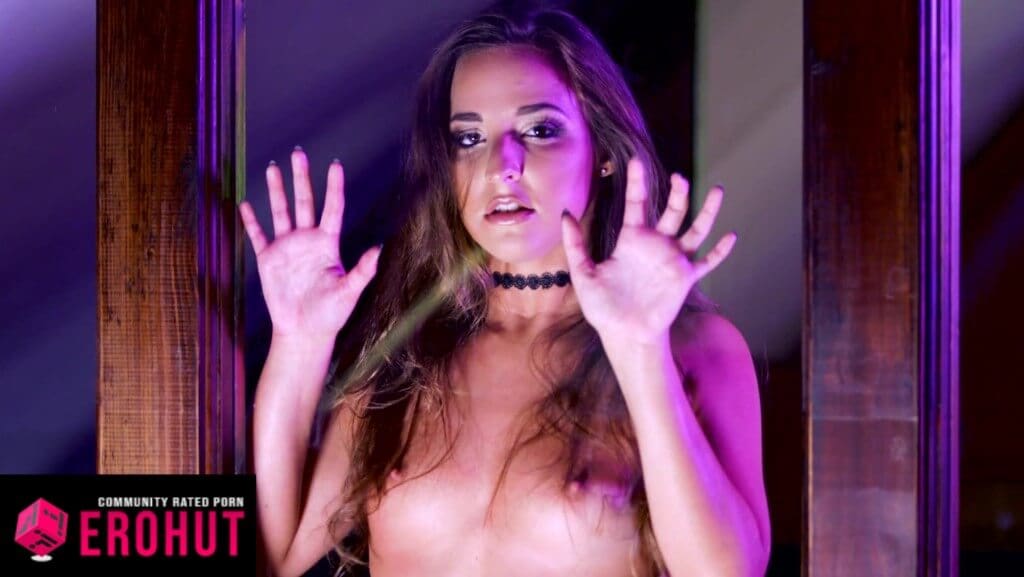 Despite being just a few years short of thirty, Hungarian pornstar Amirah Adara still looks young and cute. But, more importantly, Amira has an ass that begs to be put on a plate and eaten out. Sushi is my favorite dish, but I'd pick this dish as my main priority.
Amirah also proves the old saying that looks can be deceiving. All you need to do is check interracial, DP, and BDSM scenes to see that this hoe is no angel. Go to 21Sextury.com and find most of these videos.
#1 Mia Malkova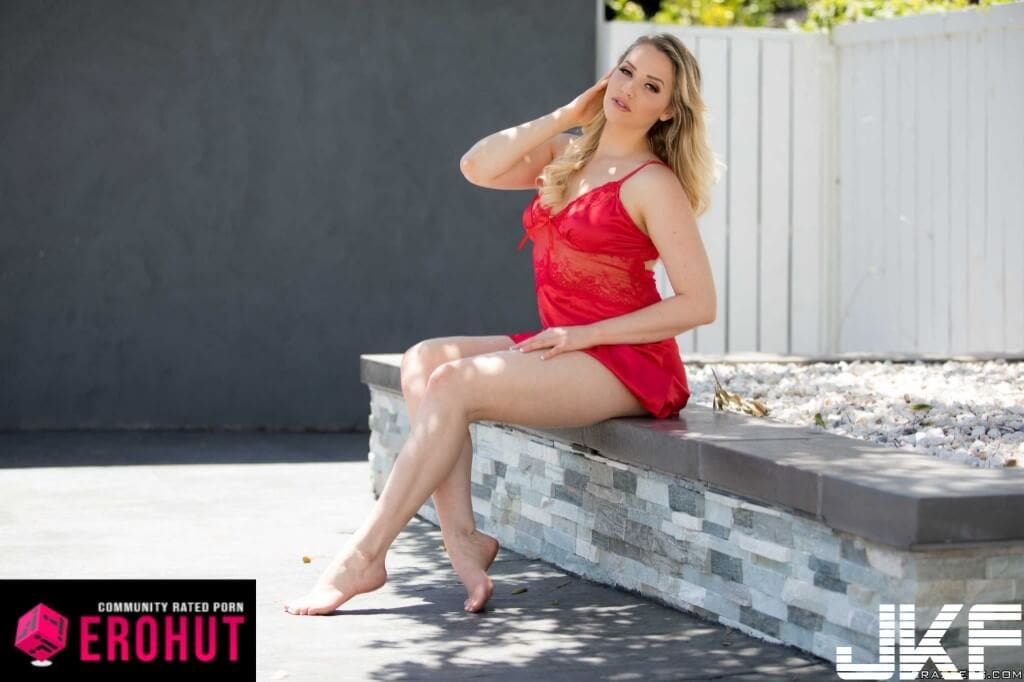 Anyone who has watched porn knows about miss Mia Malkova. As a hot pornstar, this all-natural blonde is fit, flexible, and down for some intense DP.
With half a dozen different industry awards behind her, there's no doubt that Mia is one of the best pornstars born in 1992. You can check her work out on RealityKings.com.
Yes, she's the cream of the crop, and it's not just my opinion but yours too. After all, Mia is the number one pornstar on EroHut. Yes, that's all due to your votes.