For a while, there was a trend in adult videos of pornstars shaving or plucking everything between their legs. Now, while we appreciate a silky-smooth asshole, we couldn't wait for the bush to come back into style.
Since plenty of women opt only to trim the hedges, we're here to give you something spicy. Okay, let's skip the boring talk, it's a top 10 of the best hairy pussy pornstars. Sure, just scratching the surface here, so besides voting, you can also submit your suggestions to help grow this list.
Without further due, let's check these black bushes.
#23 Jenna Sativa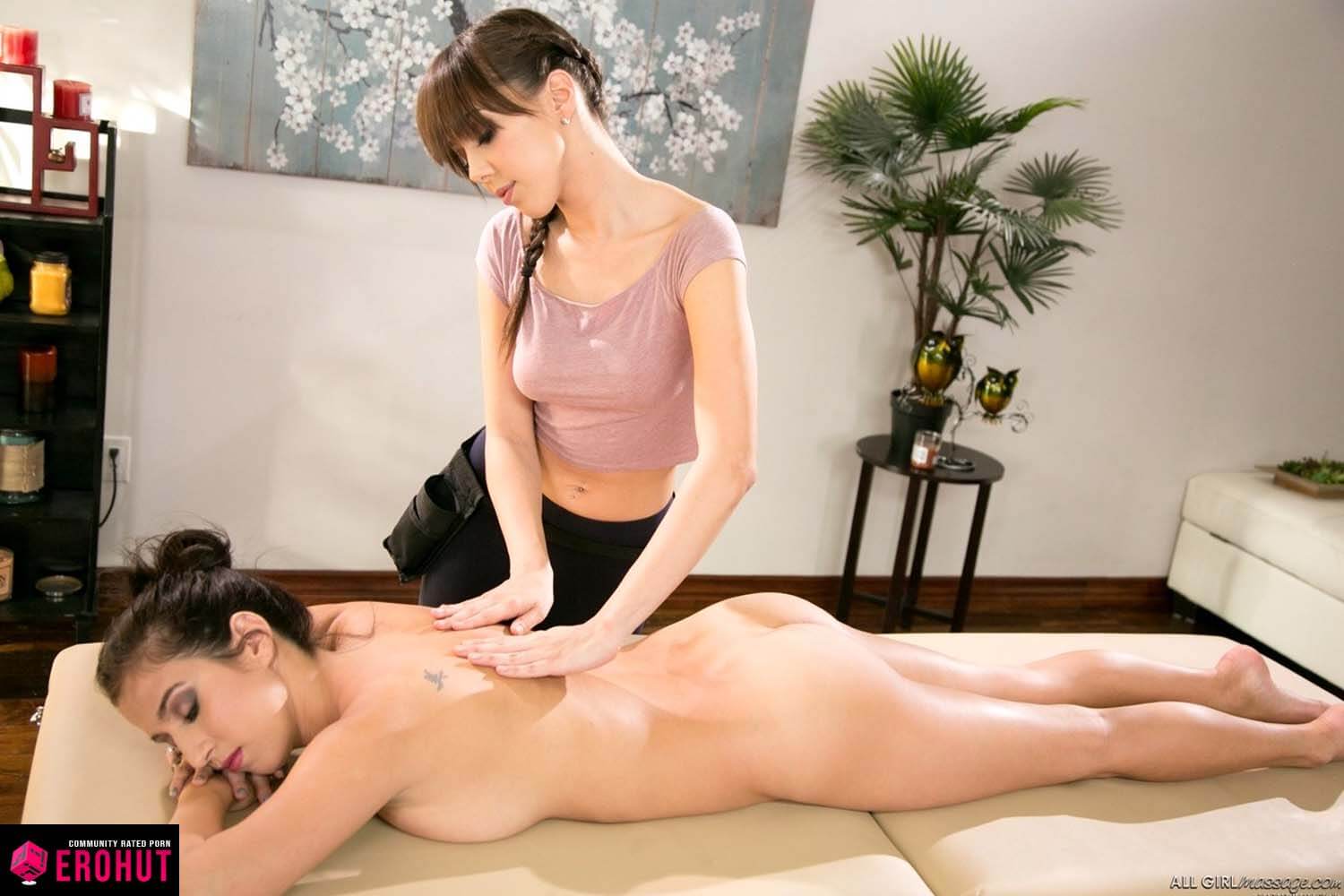 What annoys me most about today's pornstars is that they will grow a nice bush, do a scene and shave it off. Like, make up your mind! You're either a bald eagle or a hairy chicken. I could give you hundreds of hairy pussy performers like April O'Neil, Kendra, Ava, etc. but then you'd be mad at me cause half of their videos feature clean pussies.
Well, I went under a new mission and came upon a lesbian superstar, Jenna Sativa, who, in this and almost all of her scenes are with a bush! If you don't know the names, the other woman in this picture is April O'Neil, but not the one from the cartoon.
#22 Chloe Cherry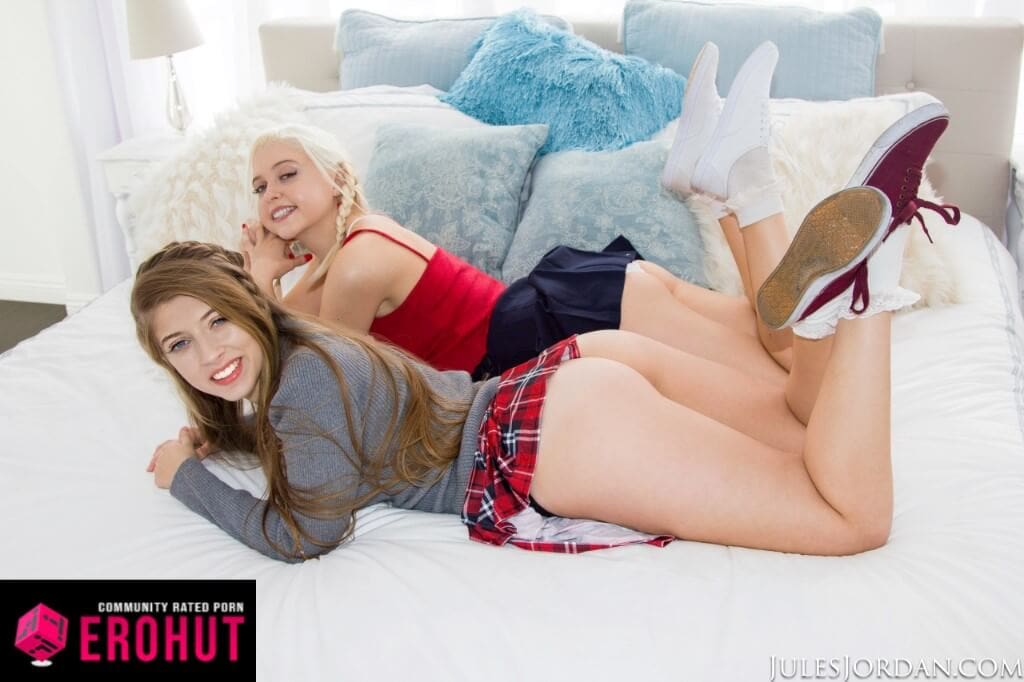 Chloe Cherry is a little angel, isn't she? Still, we bet you want to do some nasty thing to this young and hairy pussy pornstar. Those big eyes, little tits, and delicious snatch make watching her in action beyond extraordinary.
Her first-time shooting porn was at the age of 18, so three years later, we can see Chloe playing schoolgirls, daughters, stepsisters, and lesbians, among other things. Her anal cherry is gone, she deepthroats like a whore, and she loves the feel of a fat black cock in her bushy pussy.
Find her videos on RealityKings.com.
#21 Christy Canyon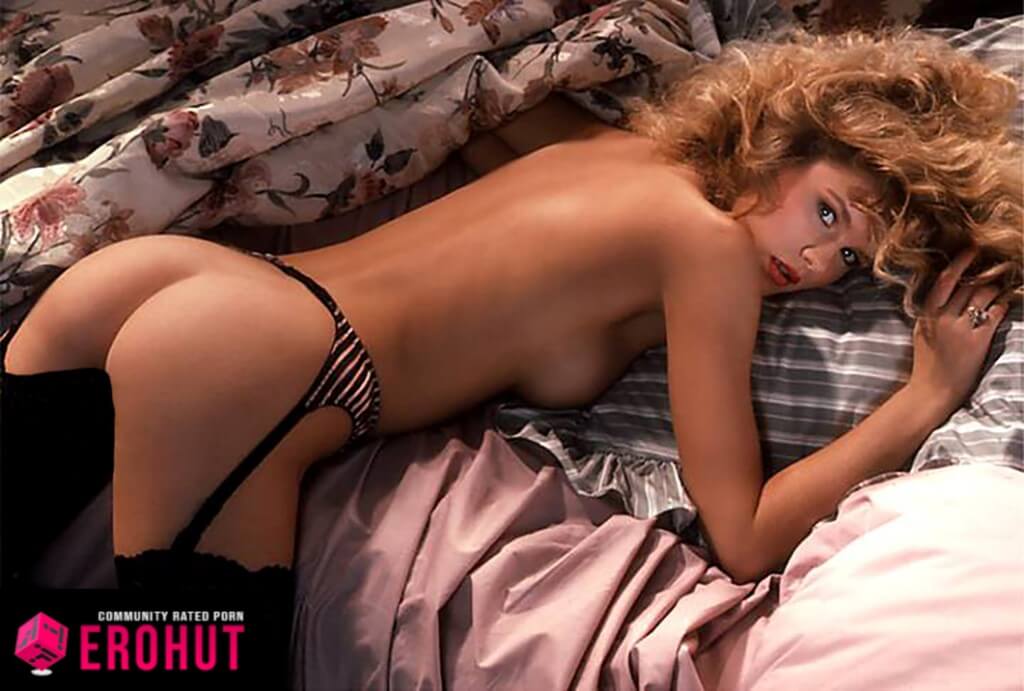 Let's go back even further, with aged pornstars that don't even look real. Was such behavior even sexy back then? It must be since Christy Canyon is one of the more cherished hairy pornstars from the era – bizarre necklaces, tiger lingerie, and dick imitation in her left hand.
Only hardcore men will enjoy this pornstar, so we leave this one for you.
#20 Lilly Bell
It's not the "universal truth," but a lot of hairy pussy pornstars just don't have that good of a look or hygiene. I blame the feminist movement and all the trash talk about females who "don't need to shave legs or armpits" because that's toxic. So we say screw that nonsense and have fun getting laid to a porcupine.
Lilly Belle is a phenomenal exception, with mesmerizing eyes, a figure worthy of some nominations, and scenes inspiring me to do better things. What a beautiful, sexy pornstar.
#19 Vicki Chase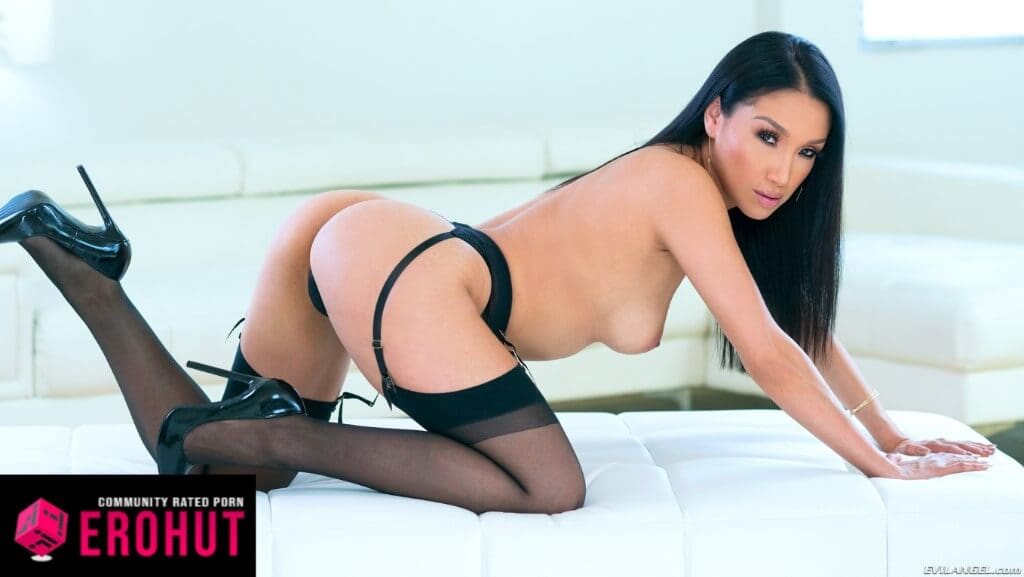 That's how you can appreciate the hairs on Vicki's pussy! As she strokes a cock with her feet, creating the motion reminisce of an ocean. Just stream it on Brazzers.com or download, if you care enough. Asians have a gift, and that's perfectly dark healthy hair.
Women talk split ends and other nonsense, but that's not an issue for Vicki Chase or her friends. Yes, hairy pussies are natural, but this one looks especially so. One of the best pornstars, in my opinion.
#18 Nickey Huntsman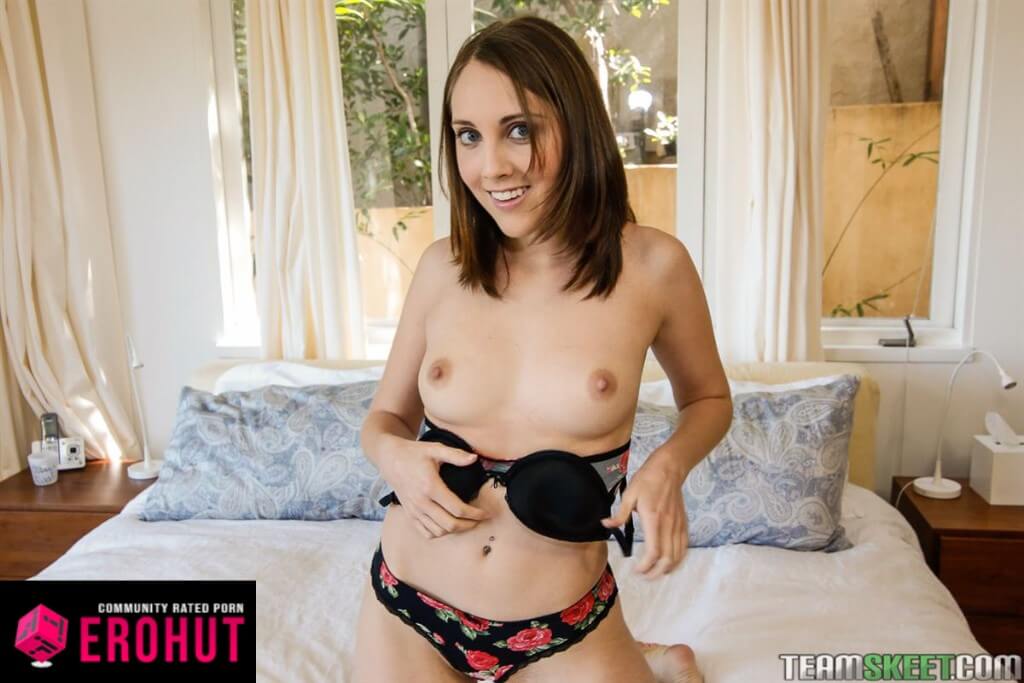 Another hairy pornstar full of beans is Nickey Huntsman, one of our favorite pornstars on Mofos.com. No matter what video I stream or download, it's always a good time, and it's truly addicting. Like eating French fries, you do not stop with one or two.
I stop only after my balls and fluids have been drained to the extremes. These guys have somehow managed to boost Nickey's wild side.
#17 Phoenix Marie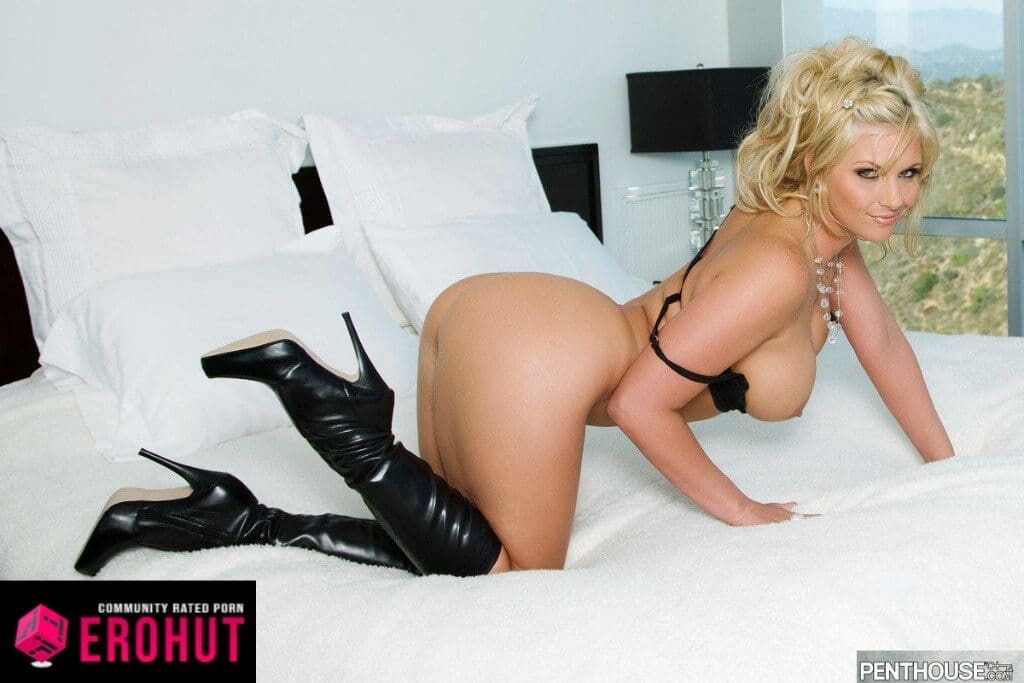 Five years ago, we wouldn't mind if Phoenix Marie was rated as the greatest pornstar of the decade. But, now that her age is approaching sane limits and it's showing, the best I can do is let you decide here.
Don't ask about the scene, but you can see some nice brown hair at the top of her pussy. I don't think she ever shaved in the gazillion years that Marie has been on a set.
#16 Giselle Palmer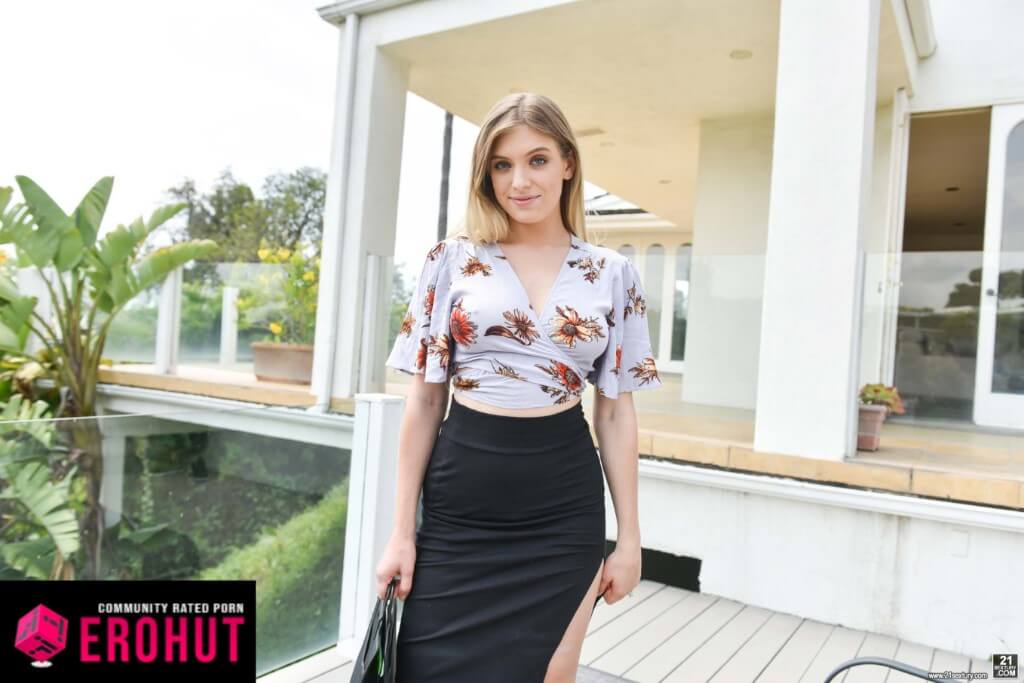 One of the sexiest and tastiest pornstars of the year, Giselle Palmer is forever in our hearts. The chunk of fat is a bit perplexing, but you have redeeming goodies like hairy pussy and, most importantly, a virgin's face. Shooting softcore and other content, Giselle is one of those pornstars that you must try.
No, seriously. If there is one pornstar from the top 10 that left us speechless, it's this one and her unforgettable scenes on EroticaX.com.
#15 Lacy Lennon
Do you want more red bush in your life? Do you want a find a slut so fierce that Kenzie hides under her shadow? Well, maybe the last point is up for debate, but Lacy Lennon otherwise will match all your wishes and desires.
Slowly insert your pride into Lacy's pussy and wiggle like a worm, she'll love it. Although a more realistic scenario would be jerking off to a downloaded scene, which is also a solid way to spend your mornings or evenings.
#14 Dolly Leigh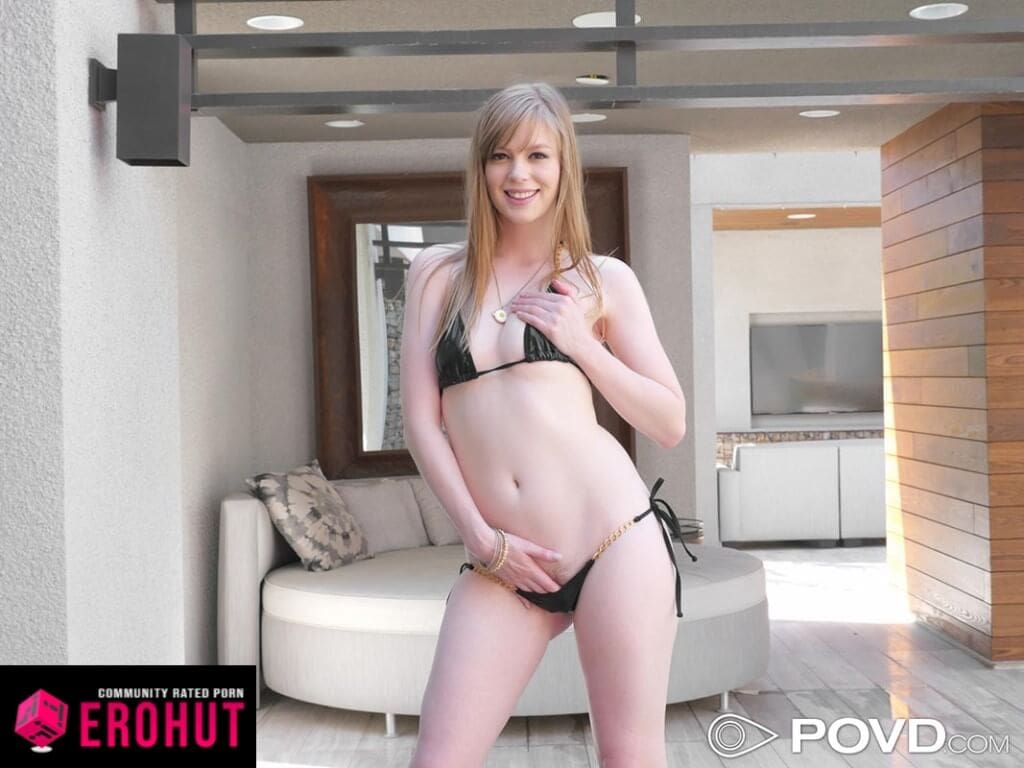 Dolly Leigh, also known as FTV Alana, has that irresistible, barely legal look, even though she's 27 now. We could rave all day about this yummy blonde's pale skin, sweet booty, and hairy pussy. However, don't read our words, and instead, check her out for yourself.
She has half a dozen scenes on FTVGirls.com. No reason not to watch them all.
#13 Riley Nixon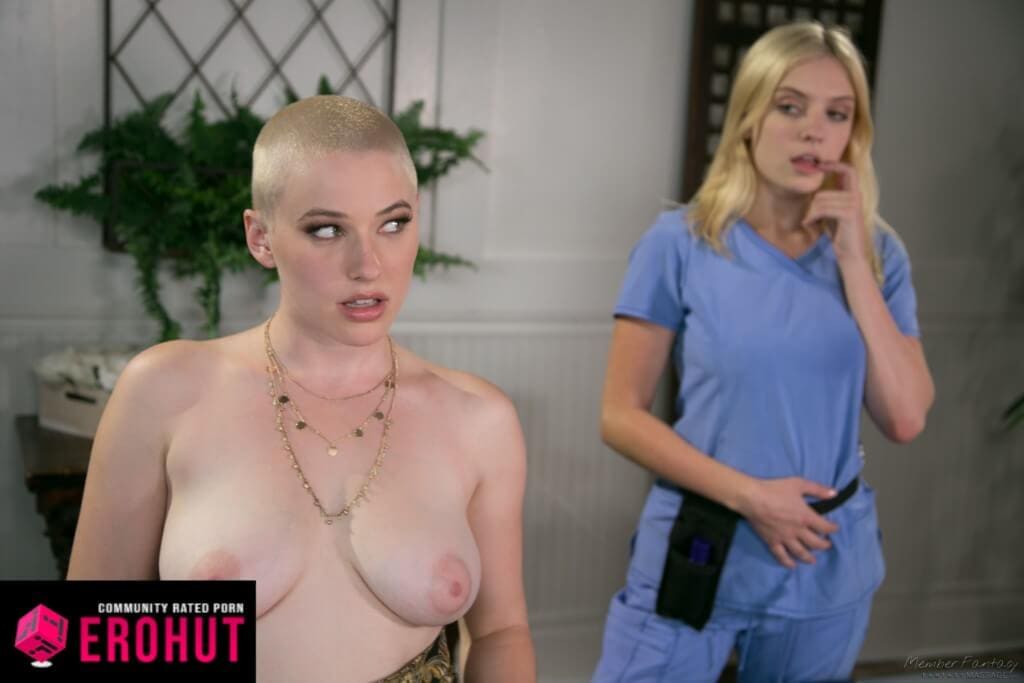 Young Canadian hottie Riley Nixon is perfect for those of you that like short hair and hairy pussy pornstars. On top of enticing looks, Riley is also a kinky little slut.
You might expect just regular hardcore porn, but that's not the case. She fucks shemales, jumps into rough gang bangs with black guys, and loves interracial cuckolding. Anyone who is into truly epic scenes can watch Riley on EvilAngel.com.
#12 Jessi Palmer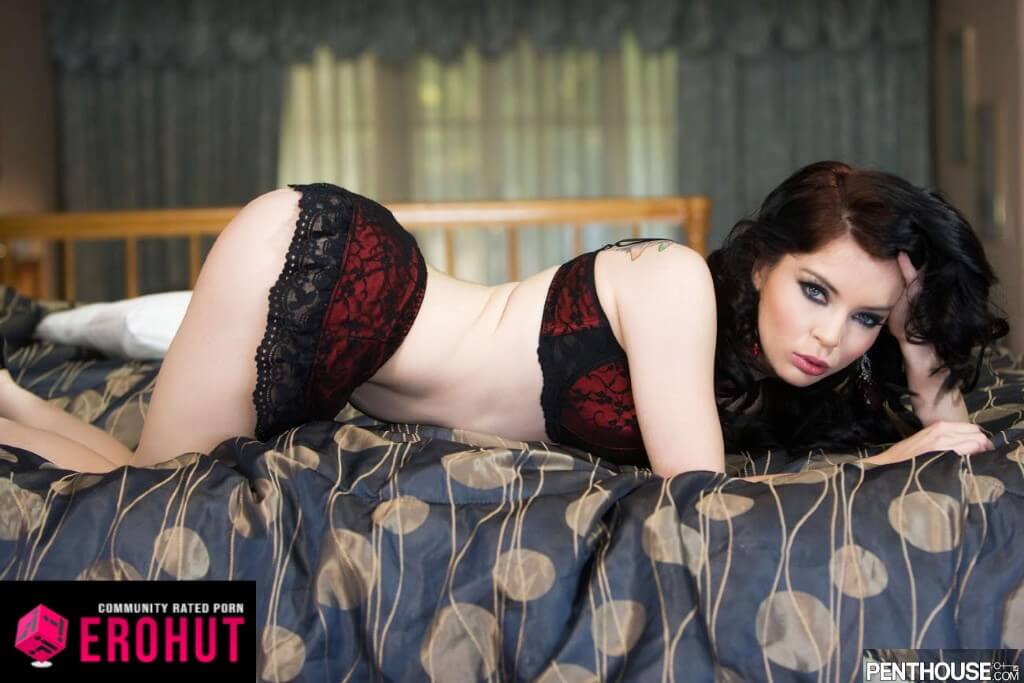 Rocking artificial breasts and white lingerie, Jessi sure looks sexy. These brown stockings and a skinny hand down her panties… That reminds us of the famous Al Bundy move, except there is no dick to touch. If you zoom in far enough, stretch marks are visible on her tits. Our advice, though is not to focus on such details.
Jessi Palmer is another hairy pornstar that is not ashamed of her true nature. Women rocking and owning their looks turn men on.
#11 Britney Amber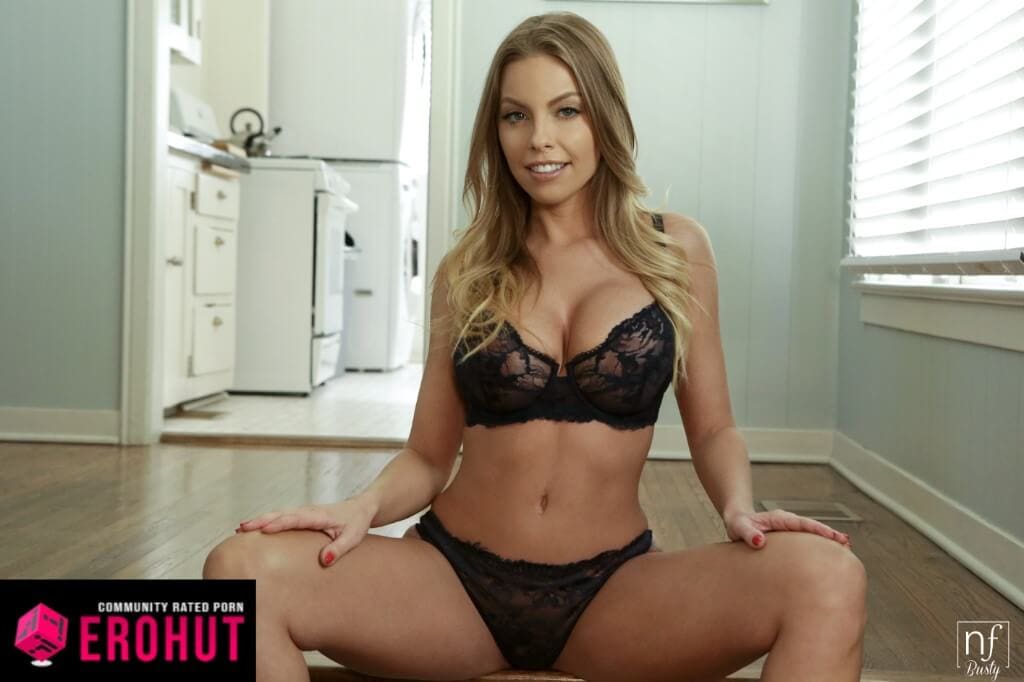 Shave that bush and put it on my face to form a beard. Curly like fries, tasty as beef, and yeah, Britney Amber has some great features to boast about. But it helps to have an adorable face, and imagine if some of our viewers are into feet too.
You have a spread butthole taking a nice pounding, slim toes that need cleaning with our mouths and the rest. Hopefully, the smell is not too bad.
#10 Violet Myers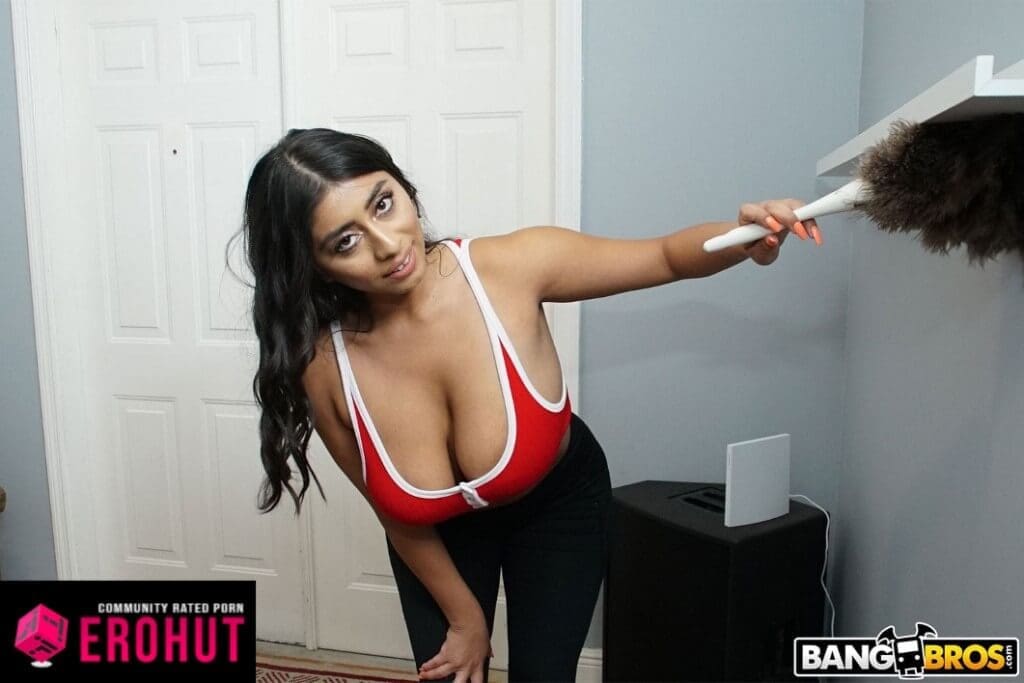 Uh, better keep your saggy zucchini covered! You know the drill, Asian, or especially Indian, pornstars are known for hairy armpits or pussies. Maybe even tiny mustaches and beards as they age. If you want a lot of bush, hit that join button and watch Violet Myers play either with a partner or herself.
Thick hair at the bikini line and freshly shaved vagina lips. For most, that's how we like our hairy pussy pornstars, well-balanced.
#9 Raven Rockette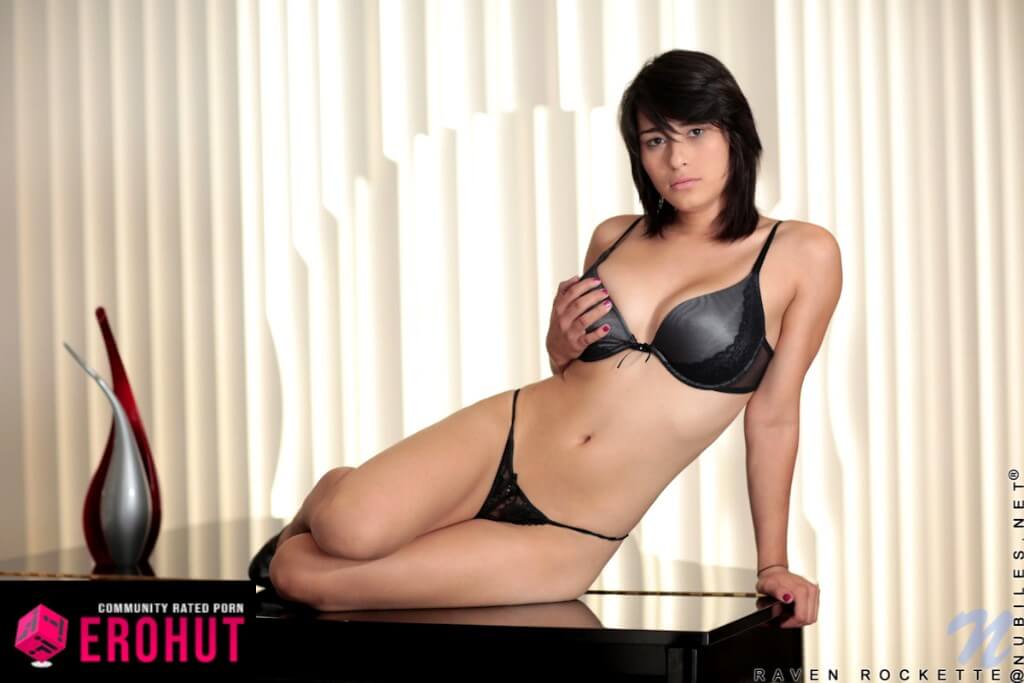 Let's show some love to the old hairy pornstars like Raven, who is not popular either. So, why does one choose to include such slut into our list? Because that bush is as natural as you can get from old-school women. There is no shape or trimming attempts. That is how our ancestors fucked their hoes too.
Imagine the smell of an ancient pussy that was not cleaned or washed for months. How excited are you to smash?
#8 Valentina Nappi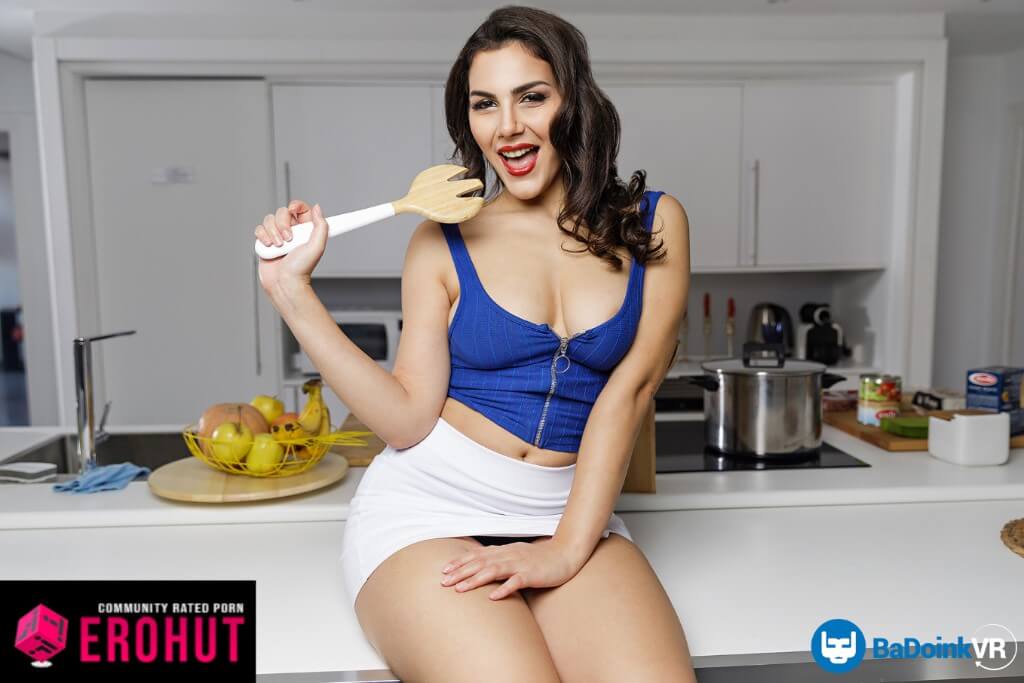 The weakest link in the top 10, but I have some good news to share. Valentina's allies' flag-like bush isn't always as shallow as in the latest scene. We usually go for the latest galleries to show you how the actual state of these pornstars.
I think it was just a trimming gone wrong because the rest of Nappi's videos have plenty of hair on a pussy. Not too much to make you choke on them, but enough to take notice. All these scenes are on Brazzers.com.
#7 Jade Kush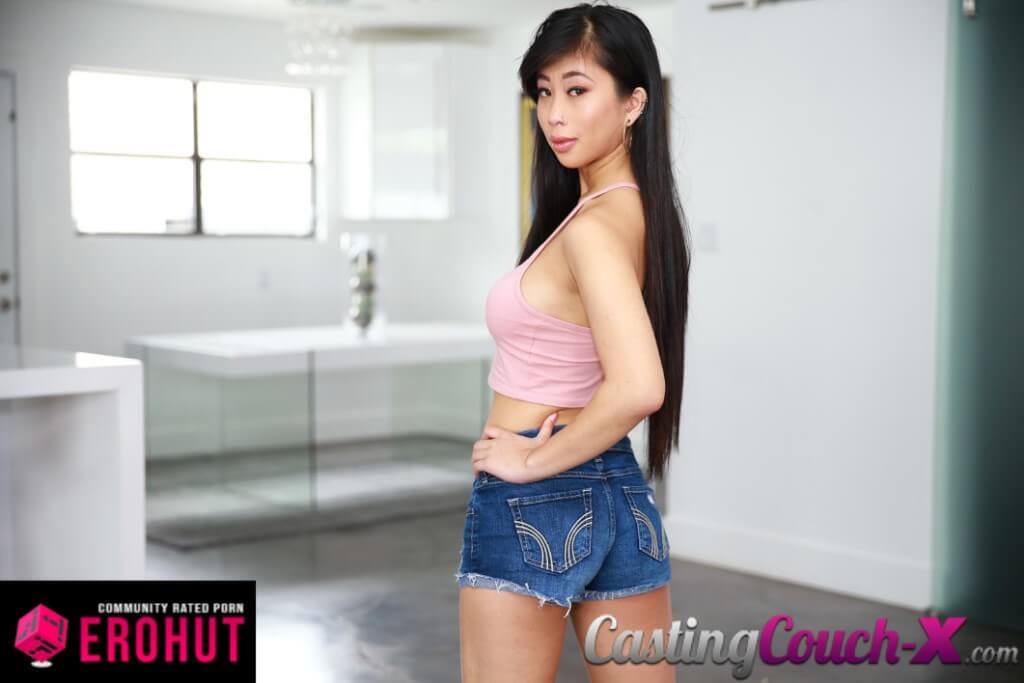 Chinese beauty Jade Kush is not your everyday Asian girl. This brunette has long flowing hair, a set of large, natural boobs, and, most importantly of all, a tight-trimmed pussy. Still a nice hairy bush that you can cum on. It should smell like mango or other exotic fruit.
Even though Jade's adult career started last year, the 20-year-old whore has shot countless videos. So, if you're in the mood for such a hottie, find her on any top porn site.
#6 Sasha Grey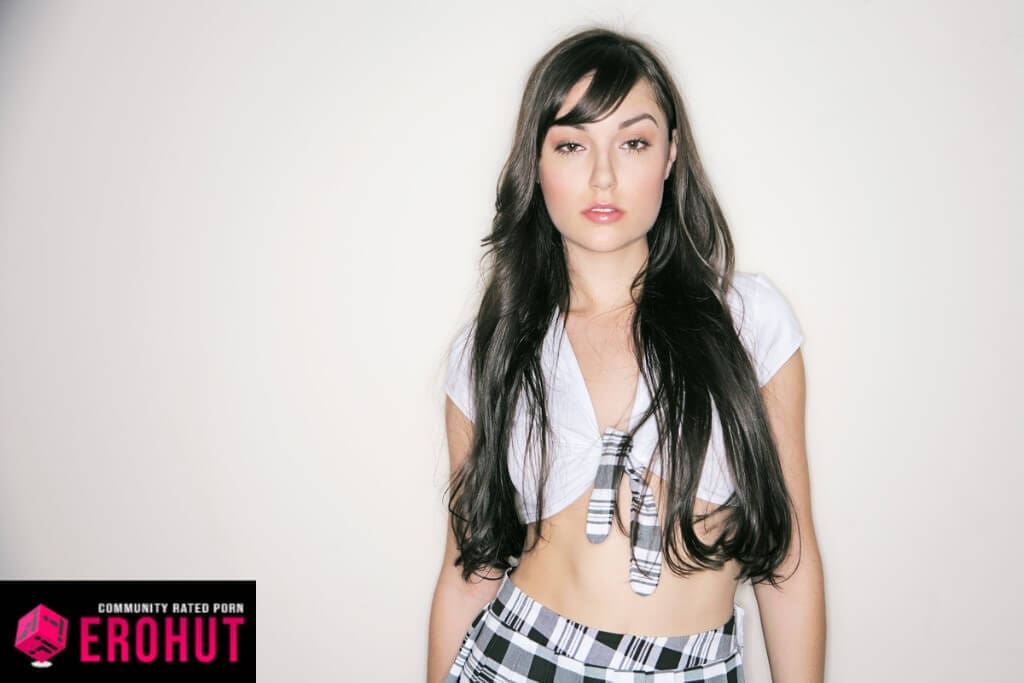 We're still hopeful that Sasha Grey will reconsider her retirement from porn. But until she does, let's watch this trimmed and kinky brunette in dozens of mind-blowing scenes. Unlike many other girls who dabble in different niches, Sasha went off the deep end into BDSM and fetish porn. Oh, did we mention that there's a tremendous hairy pussy to look at?
It's obvious that getting choked, ass fucked, bound, and plain manipulated is what turns her on the most. So now, if that shit makes your veins pump blood too, get the $1 trial at Brazzers.com.
#5 Ariella Ferrera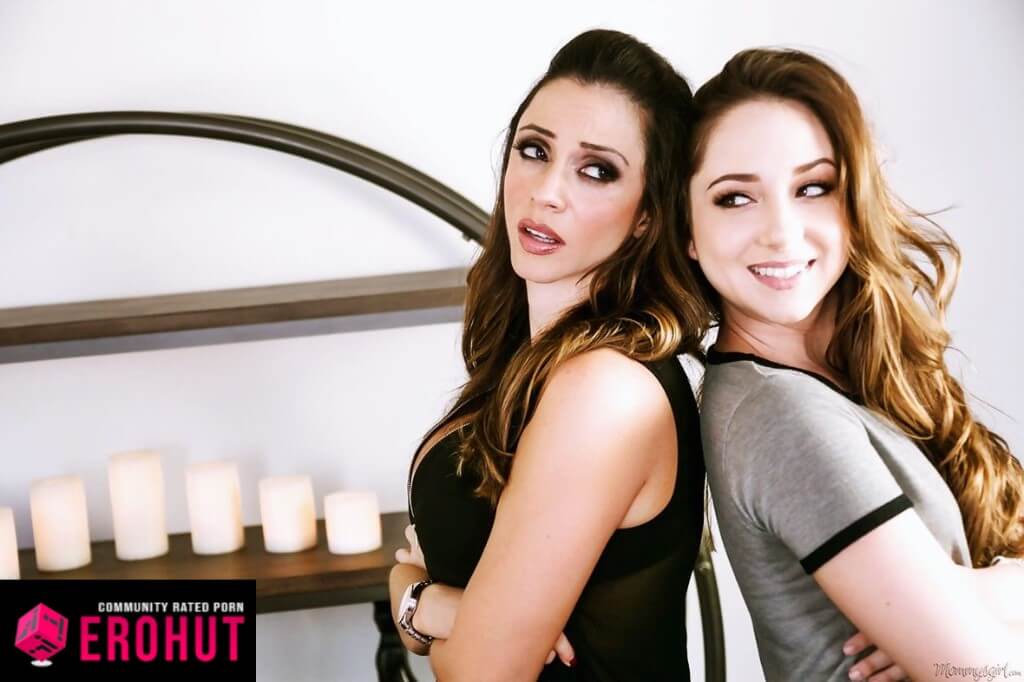 Perhaps unfairly, we've focused mostly on younger babes for most of this top 10. To even things out a bit, we present you a Colombian MILF Ariella Ferrera or Elle Ferrera.
It seems that she's sporting at least a small bush in most porn scenes. However, more often than not, it's a neat and thick landing strip. Looking past Ariella's grooming preferences, she has an incredible body at 39 and is without a doubt a living legend. If you download her scenes from Brazzers.com, expect to see a lot of reality porn with a school, office, hospital, and sports theme.
#4 Karlee Grey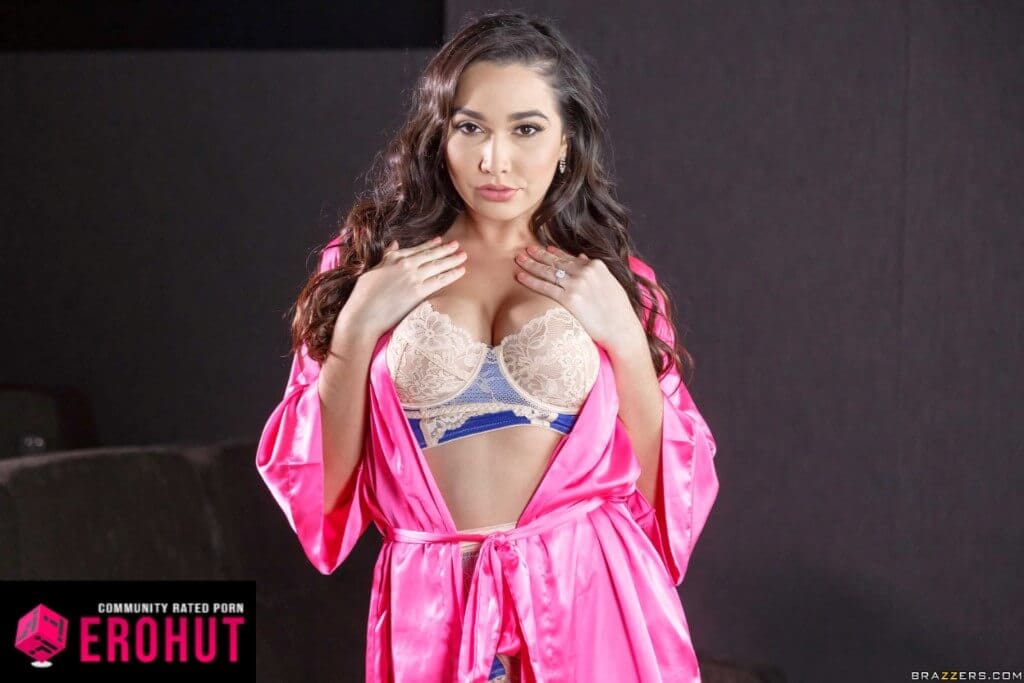 We will take some risk and guess that Karlee Grey was a chubby hoe back in the day. Like most tales, though, she grew into a hottie with real curves and big tits. Add to that a thick, trimmed bush and big booty, and you have the perfect hairy pussy pornstar in our opinion.
Moreover, thanks to Karlee's willingness to try almost anything, she has lesbian, BDSM, and various reality porn scenes in an adult movie portfolio. Most of her videos are on Brazzers.com, in case you got a hard-on.
#3 Riley Reid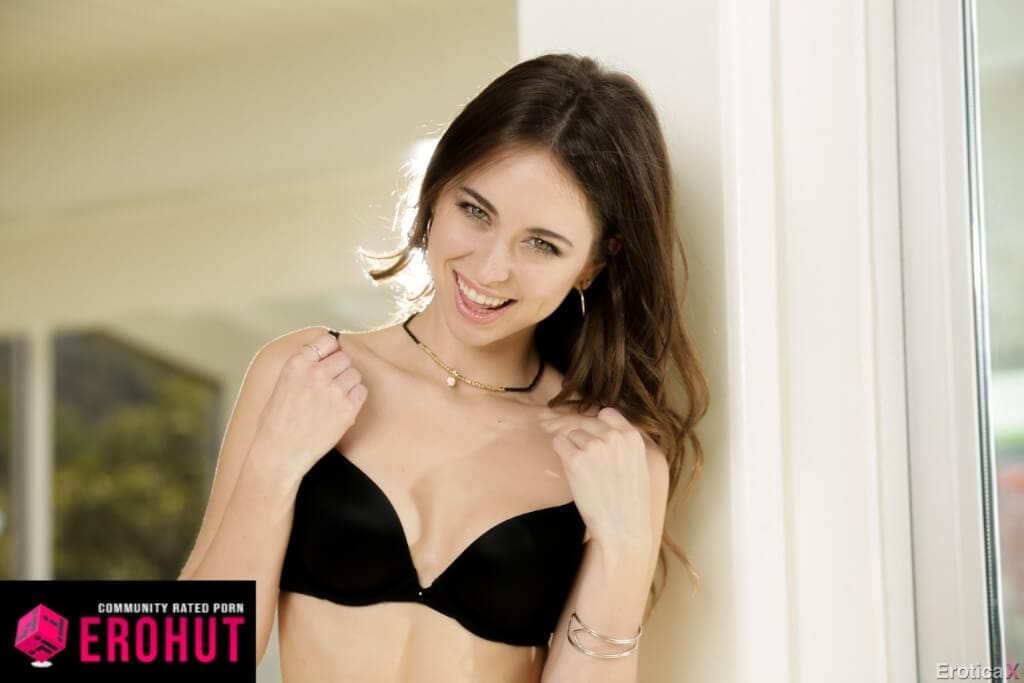 Few pornstars are as accomplished as Riley Reid. She also broke the rules of what a popular slut should look like. This slim and tiny tits cutie indulges her fans with almost every fetish you could think of. from incest role play and BDSM to BBC gang bangs and schoolgirl porn.
Riley started her porn journey with hairy pussy and then switched to a trimmed cunt. Thankfully, the last few years proved to be extremely generous for hairy pornstar lovers. Why? Because Riley no longer rocks a perfectly trimmed pussy. Watch this whore on RealityKings.com.
#2 Lena Paul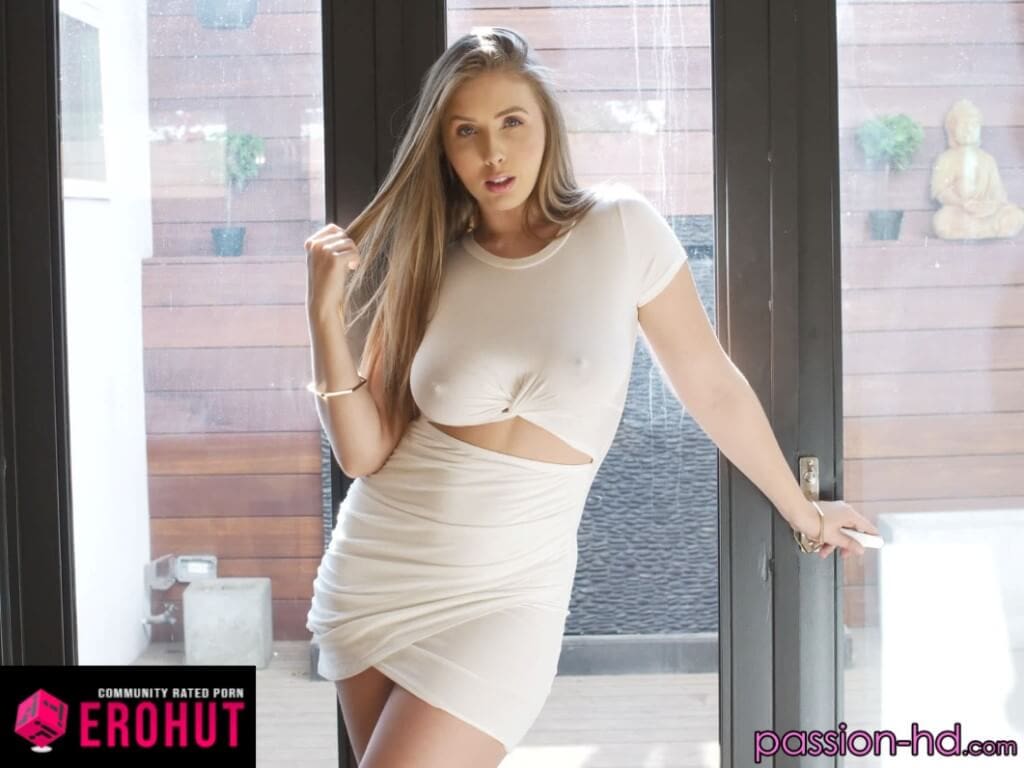 Born in 1993, Lena Peach or Lena Paul is an incredible specimen in more ways than one. Even hardcore fans of pornstars with hairy pussies will notice her huge natural tits and big tasty ass.
More importantly, this girl loves to fuck and experiment. You can see Lena going crazy with strap-ons, interracial anal, stepmom porn, and even rape fantasy sex. If this busty babe floats your boat, find many of her videos on RealityKings.com.
#1 Dani Daniels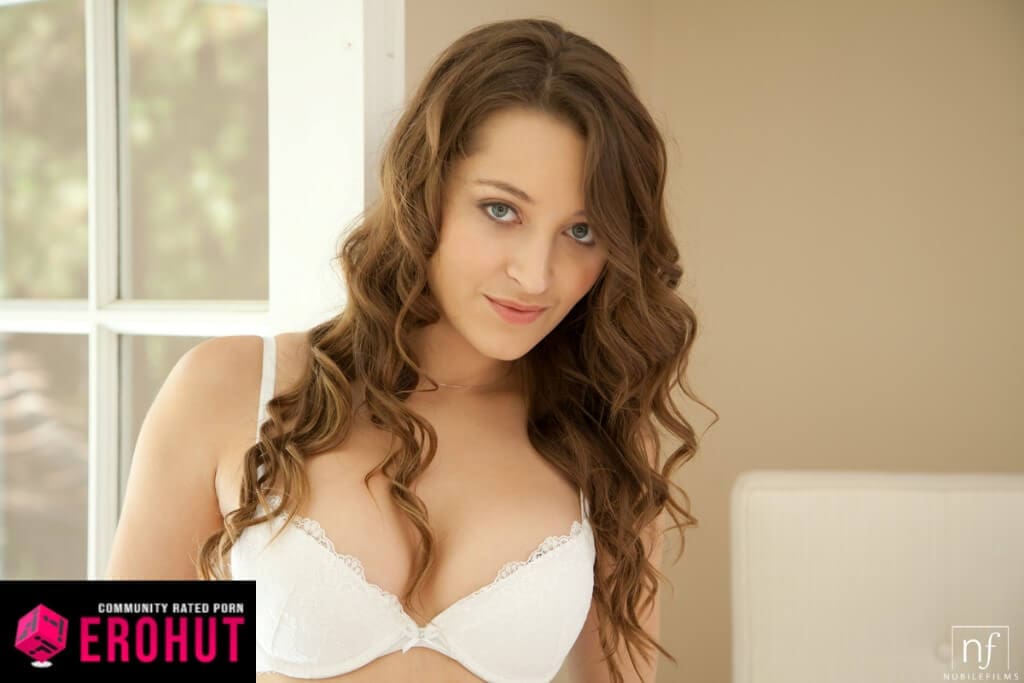 The first girl that crossed our minds when putting together a list of hairy pussy pornstars was Dani Daniels, also known as Kira Lee.
Just like Lena, Dani has an ass you want to worship and eat out for days. Pour some milk inside her butthole and enjoy the chocolate cereal. The feast will continue when she turns over to reveal her trimmed bush.
In scenes for the likes of RealityKings.com, Dani gets her unshaved snatch smashed with dick. Best of all, it gets a cum treatment and then eaten out by few sloppy lesbian sluts. Don't miss out on this slut.