Online since February 2005, LiveJasmin.com ranks among the best webcam sites in the world.
It has an eye-catching and intuitive layout, affordable private shows, high-quality streams, and hundreds of gorgeous girls online throughout the day. That said, we want to present the top 10 LiveJasmin models as voted by registered members. Consider this the quickest way to start watching and interacting with jaw-dropping babes in live cam shows.
#23 Katelyn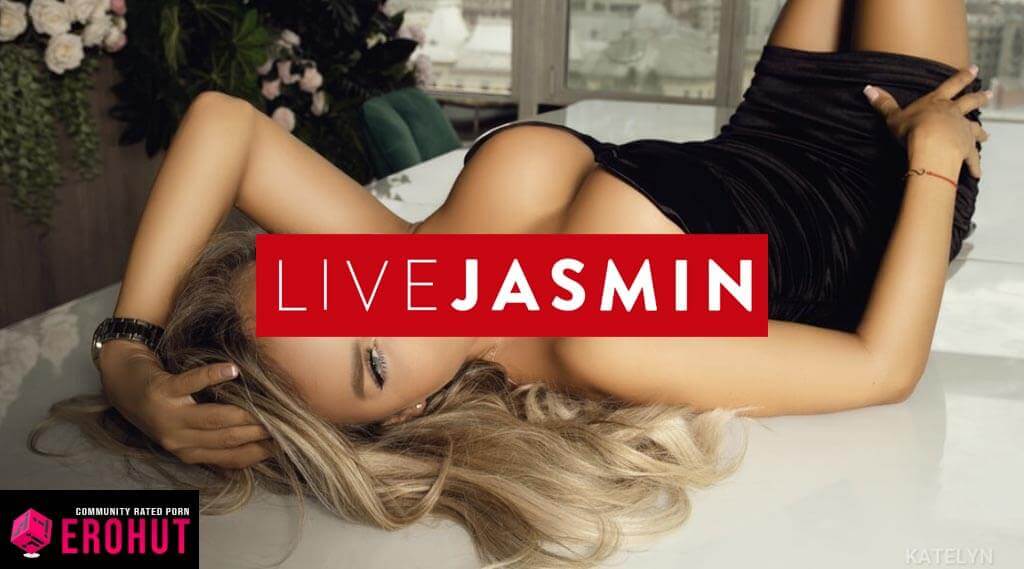 Is there a LiveJasmin model that is hotter than Katelyn? You'll have to try really hard to find out! And it's not just me talking since the whole community made her the top model of 2023, which, also landed her a nice $10,000 bonus. And it's not like it was an easy content! Katelyn had to score over 100,000 points to beat her competition and that's just proves my point.
Besides being LJ exclusive, Katelyn is open to roleplaying, POV, foot fetish kinks, masturbation and something new: ASMR! This term stands for autonomous sensory meridian response or in other words, expect a lot of fun things to your ears.
#23 EvaBluee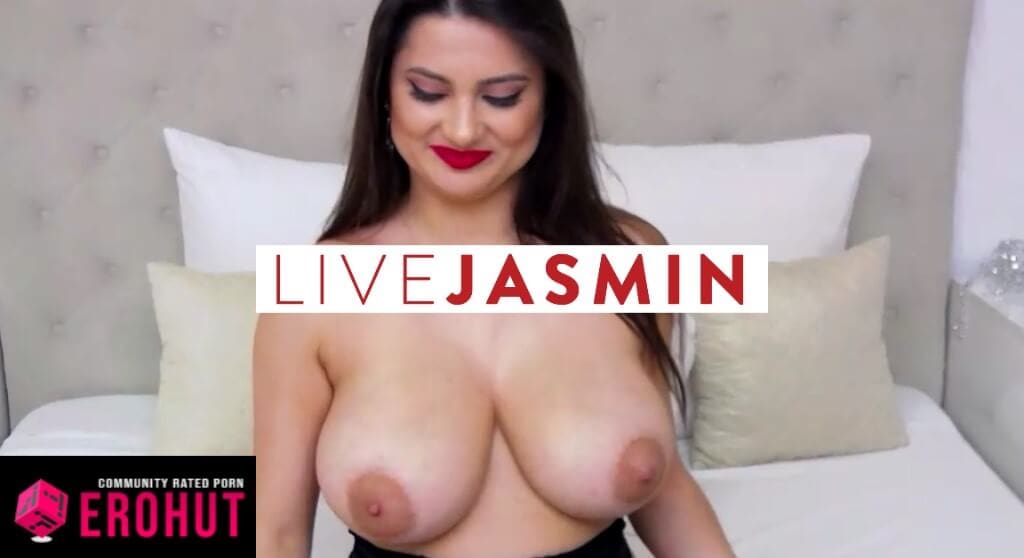 The word "exquisite" best sums up a 23-year-old LiveJasmin model, EvaBluee. This petite femme fatale with big breasts and nipples always looks amazing.
No matter what she's wearing but do expect lots of lingerie. Spectacular acts of erotica, kinky and dirty. Your cock shall rise again in a matter of seconds. Eva is like a secret formula from professor Frankenstein, raising stiff meats since the dawn of time.
#22 RubySimpson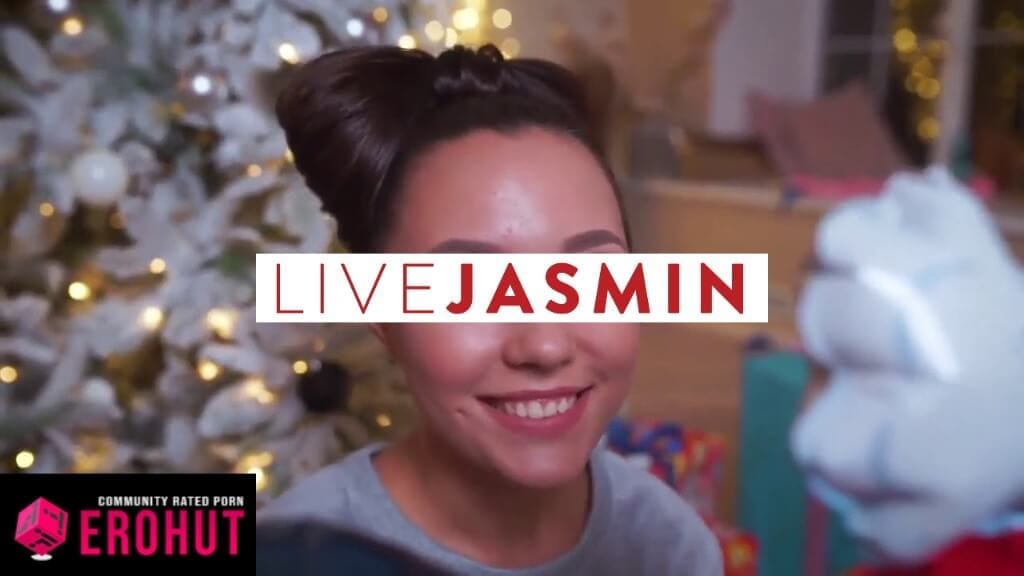 As crazy on cameras as in real life, RubySimpson is one of the latest LiveJasmin cam models to receive a symbol of love from EroHut. With a great sense of fashion, teasing and playful streams, you can spend hours watching this hottie.
Take some time off from your work, mute your phone, and enter the sexy town. Once you're done, send the link to your friends and maybe your dad. That dude is one kinky mother fucker, and yes, that's technically true. He must've banged your mom.
#21 SophieLust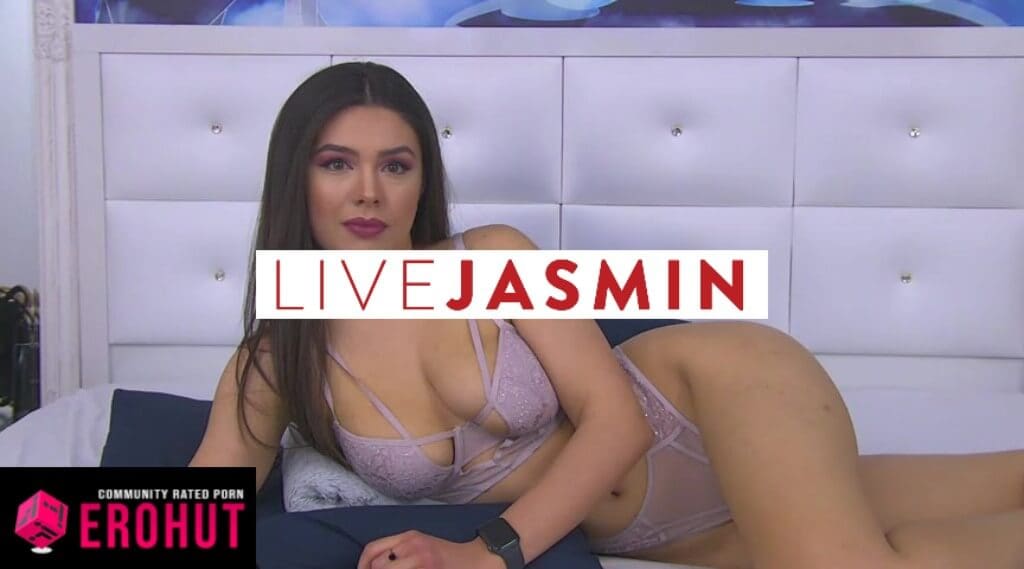 Here's one bad-ass babe that could snap your neck with a single finger, given the opportunity. Don't mess around with SophieLust as there's a massive fanbase behind this brunette camgirl. Sunglasses are optional, but you're better off not staring directly into her eyes.
#20 Izziye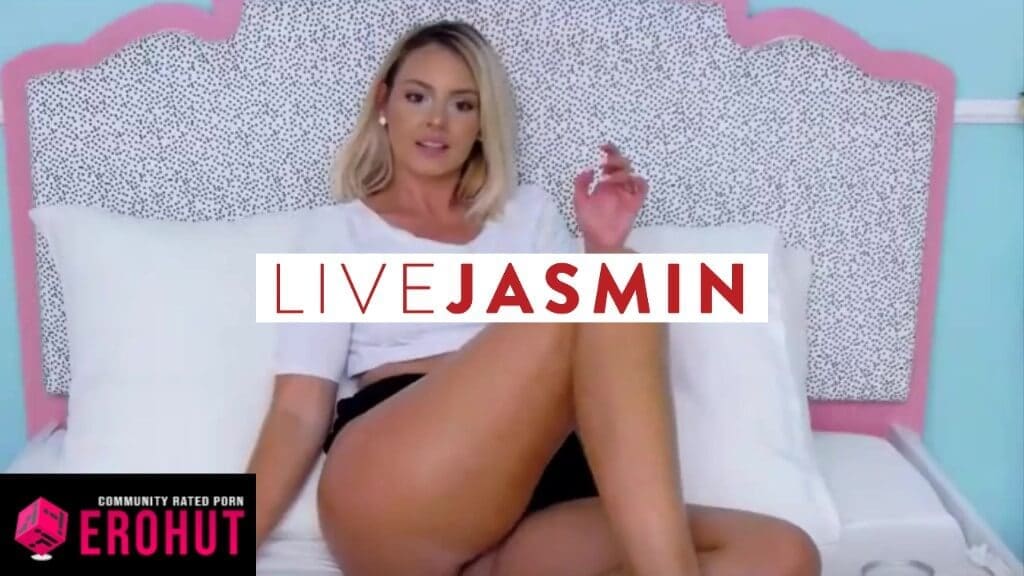 Call her miss legs because that's the only thing we can see in this photo. Spectacular at everything she does, Izziye has won the hearts, souls, and dicks of many horny men.
I suggest including myself on the list as well. Just a stunning, model-like girl that streams and fulfills fantasies on LiveJasmin.
#19 MegannWhite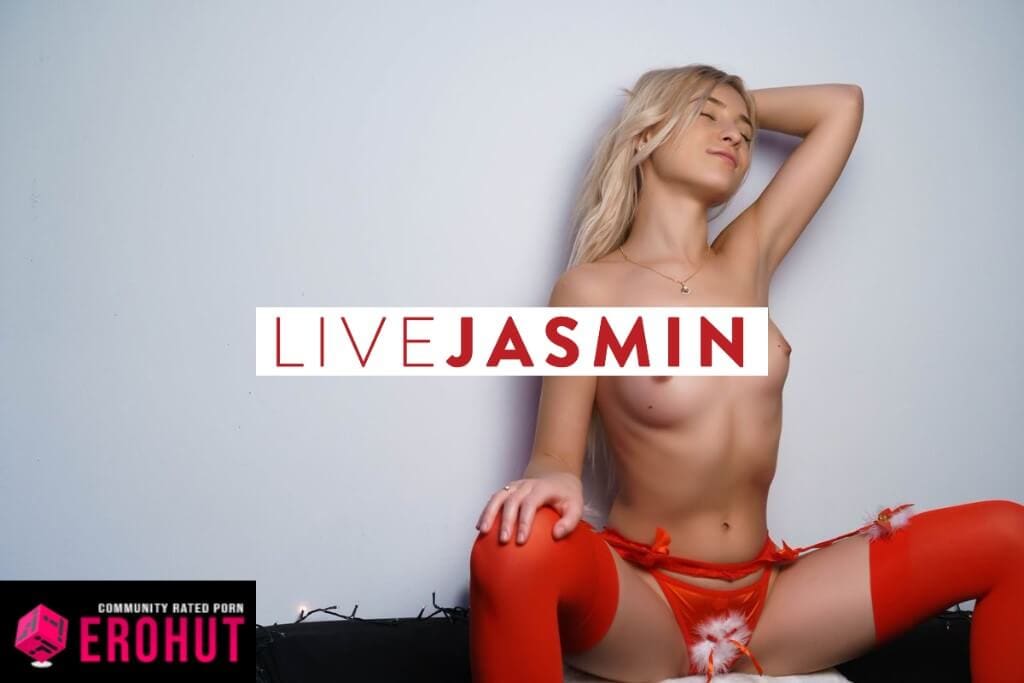 Slim and petite, straight-haired blonde of 19-years-old, MegannWhite, will have your heart racing from the moment you lay eyes on her.
This young cutie loves her lingerie, tiny shorts, and bikinis, as well as classy evening wear. Let Megan tease you in free chat sessions or indulge your smutty desires with private shows. Add her to your bookmarks to see more photos of her and know when she's online.
#18 Melany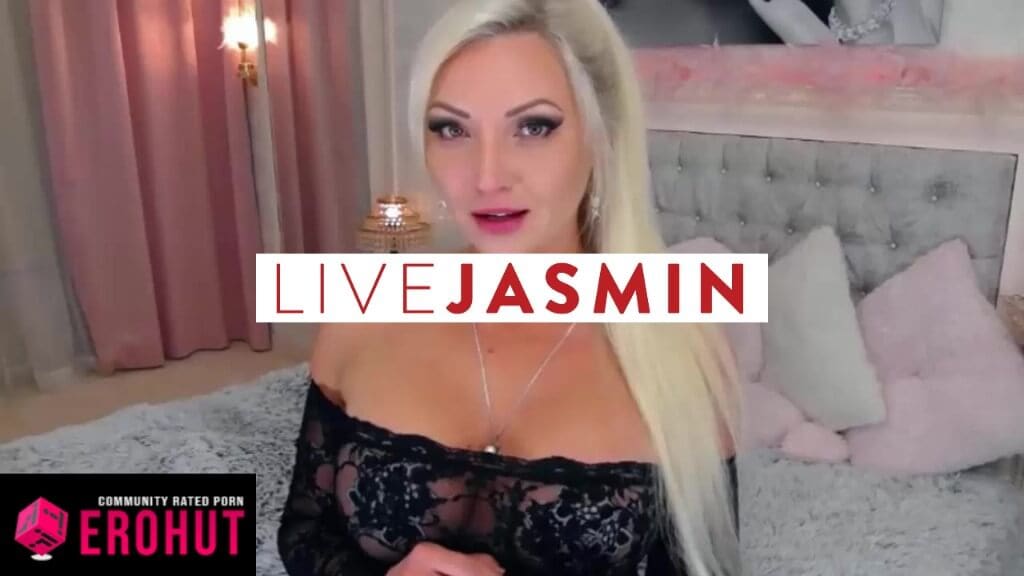 Who's Melany? A busty blonde that likes to get wet and messy, yet also play with nurse fetishes.
At 31, she's certainly not among the youngest LiveJasmin models, but any hot-blooded guy that likes the barbie look will get a kick out of her.
#17 AndreaGamboa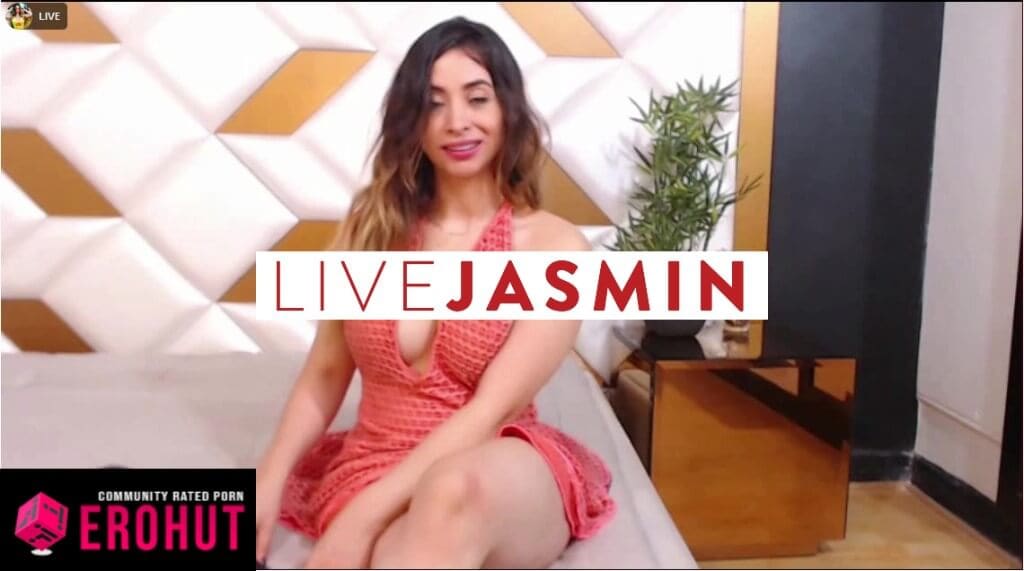 What seems to be a Colombian sex cam model, AndreaGamboa is no slouch when it comes to making your money work. There is an arsenal of teases, cute facial expressions, hot shows, and dirty ideas that did not even cross our minds.
Sipping on a drink in a photo and, hopefully, preparing for a session of nothing but intense squirting.
#16 AbbelaWhite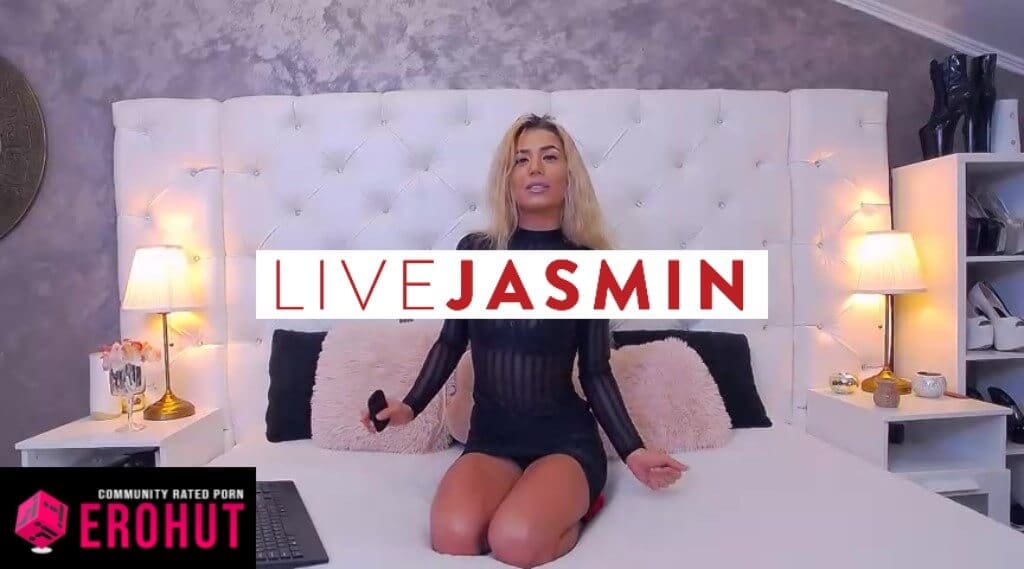 If you've been a naughty little male slut, AbbelaWhite wants to know about it. However, playing a leather-clad domina is only one of the things she can do for you on LiveJasmine.
This 24-year-old with a tight ass can tease like nobody else and play out some of your dirtiest fantasies. Can you handle the heat?
#15 AbieCrawford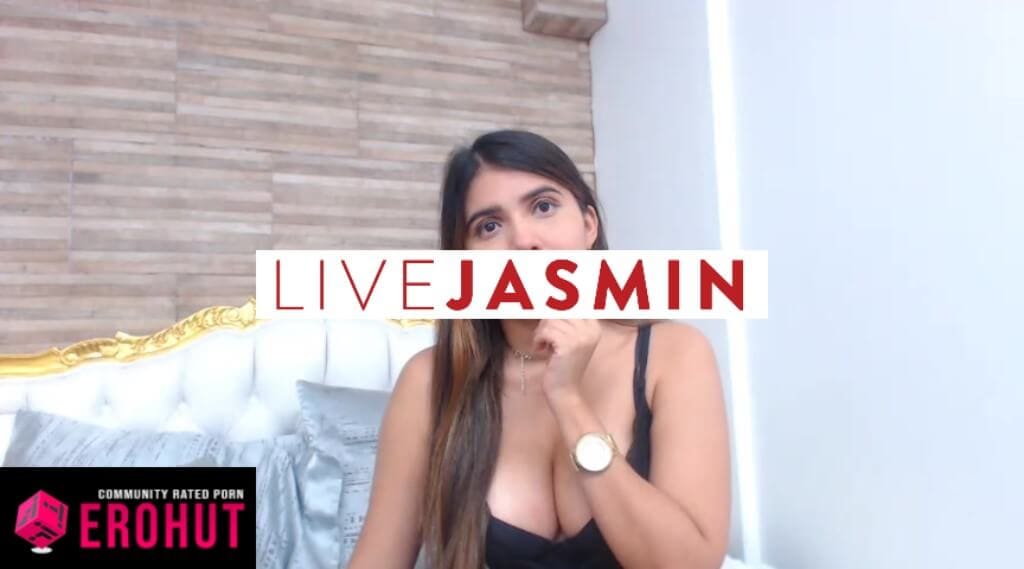 Hiding in the VIP dressing room, Abie sure looks like a hidden treasure that you are now aware of. She looks tiny and extremely feminine in pictures, someone you would love to manhandle. Thankfully, Abie can be yours with enough credits and a good game, at least on LiveJasmin.
#14 AmyRides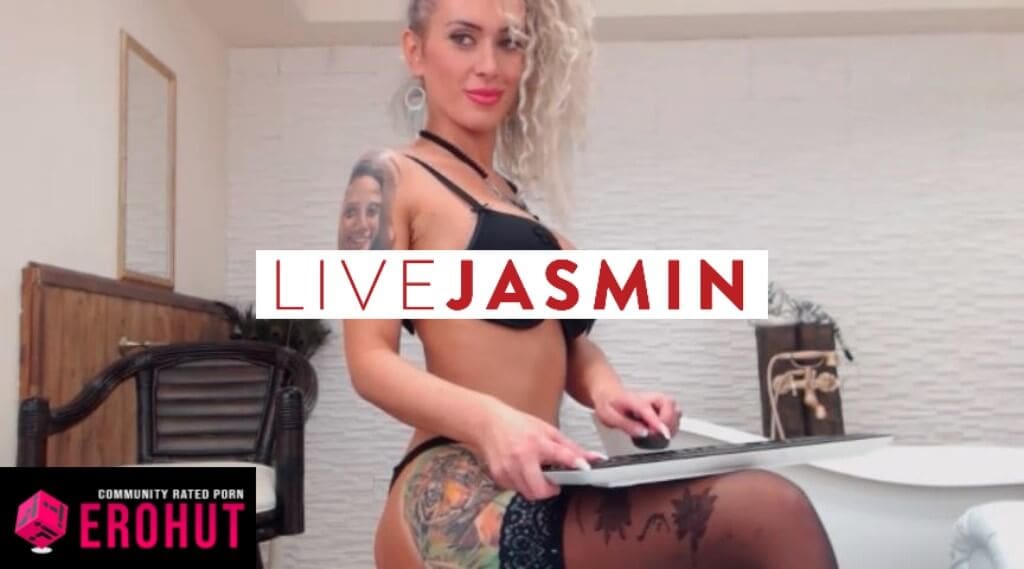 Seductive blonde and a bisexual, AmyRides is one master tease. Also, among a select few LiveJasmin models with multiple awards. She's ready to have fun with you whether you speak English, French or Spanish.
Amy relishes revealing her immaculate body a little at a time as a sporty babe by stripping lingerie and skimpy outfits. Gorgeous breasts, fantastic shows, and much more are in store when you go to watch Amy.
#13 AnahiEvans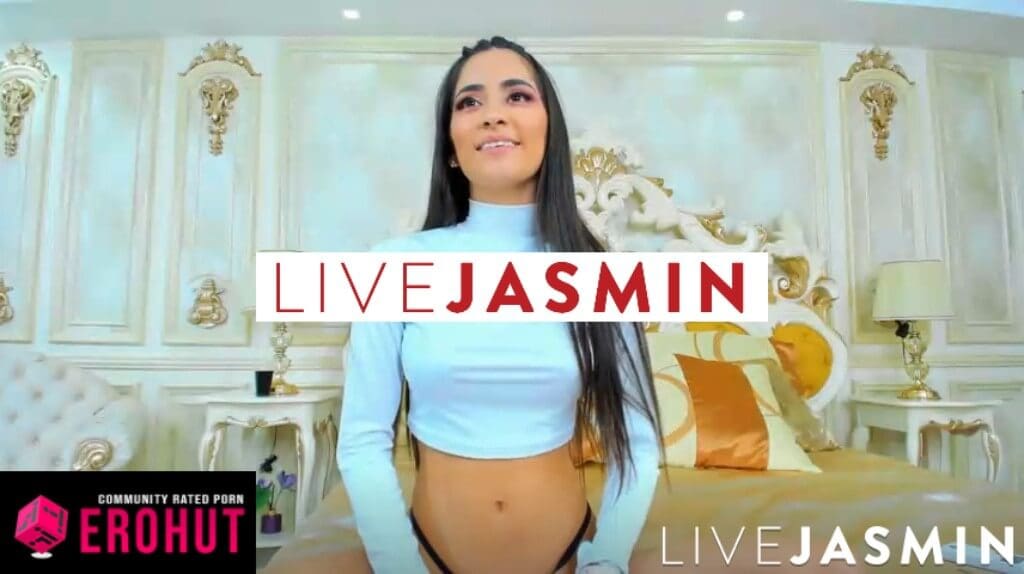 Offering free and premium content as well as 10 minutes free via our offer (just hit this link), AnahiEvans could wake up the Jesus himself from a coma.
A lovely smile, white teeth, always on top make-up, and a fantastic figure is a sublime combination. When you need a quickie, Anahi is a sex cam model. Or take things slow and have the best two hours of your life.
#12 DiamondSarra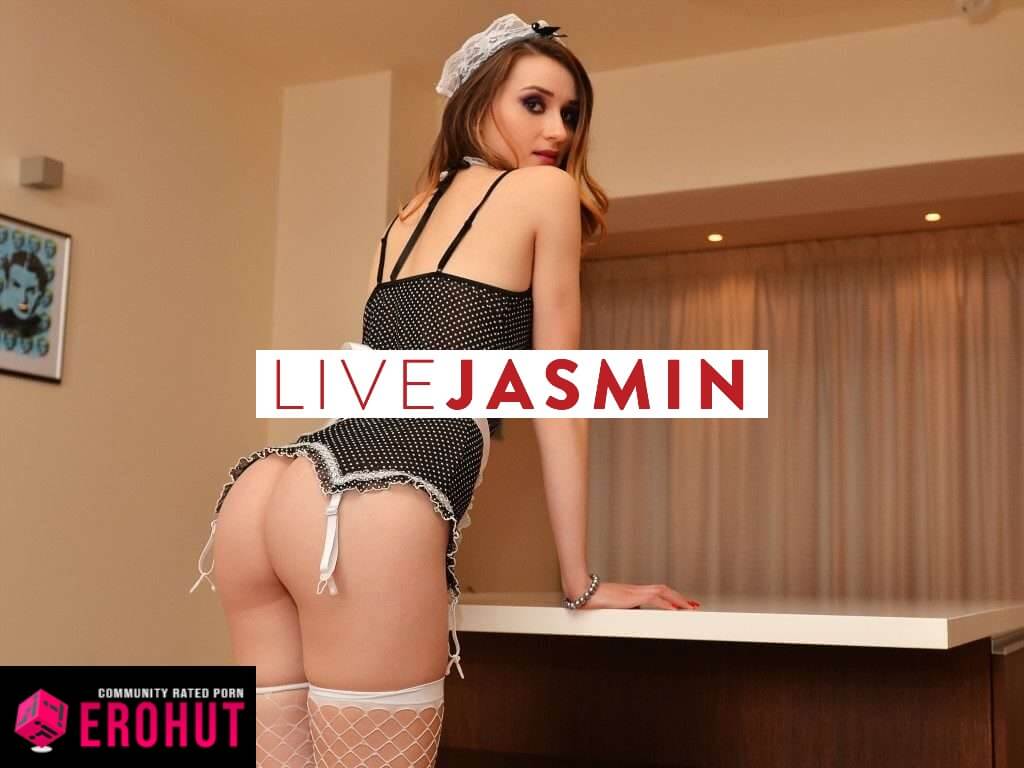 Finally, we have a female whom I adore so much. She joins our top 20 and her name is DiamondSarra, a blonde cam girl from LiveJasmin. She has no issues taking photos like this outdoors, so imagine what this blond can do on camera. The possibilities are endless, and as long as there's at least one dildo, expect a good time.
Let me tell you, that's one epic skirt.
#11 BlondViolinn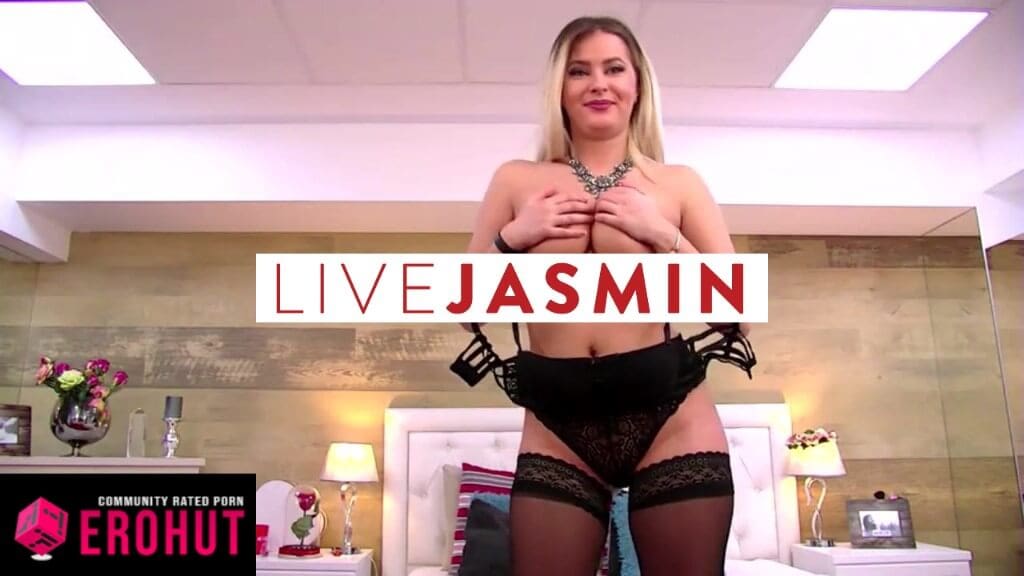 A 24-year-old cam girl, BlondViolinn, is a barbie blonde with long nails that love to dress up and looks fantastic in anything she wears. Lingerie, bikinis, high heels, tight skirts, and dresses – she'll put on anything for you and, even better, take it off.
Delicious body and supreme shows, as you would expect. Some awards for cam girls were held two days ago in Hollywood, California, and the winners have been announced. This girl made it to the list.
#10 PriscilaPreston
Too hot to handle and a sexy haircut owner, PriscilaPreston seems to enjoy a good read. Don't confuse her for a geek, though, as soon as that journal is put down… Then, the unimaginable acts of sexy times start when she takes the lead on LiveJasmin for all kinds of sex cam shows.
Go private or chat with everyone; the pleasure is all yours.
#9 AnnHill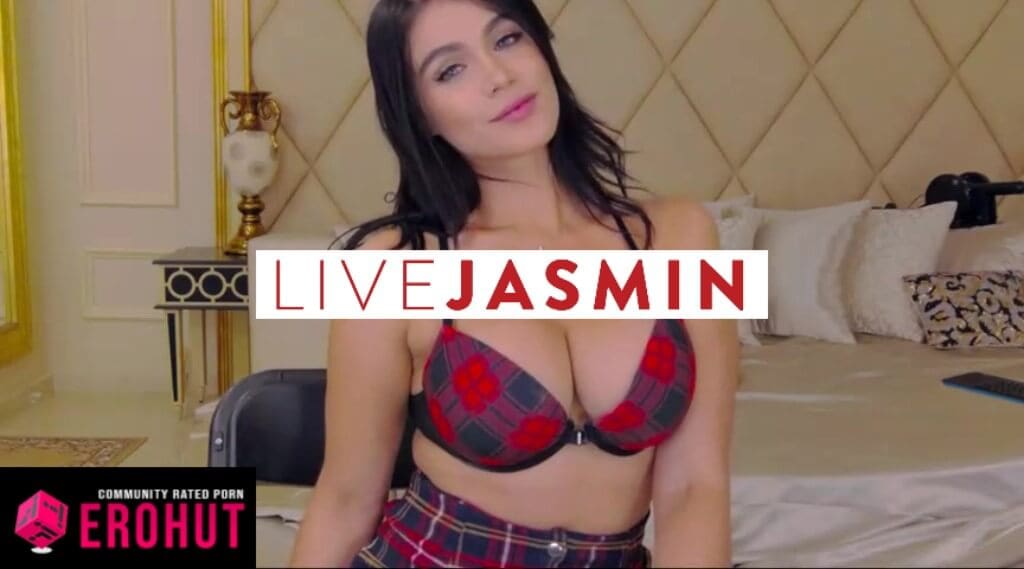 At 22, AnnHill is a busty little goddess with an athletic body, beautiful eyes, and an incredible appetite for sex.
If you go and watch her private show, prepare for the epic view that rarely exists. Fans can enjoy anal sex with dildos, vibrators, balls, beads, squirting, and roleplay among other things. Follow her on LiveJasmin, and don't miss out on this Colombian beauty's streams.
#8 AmynaXXX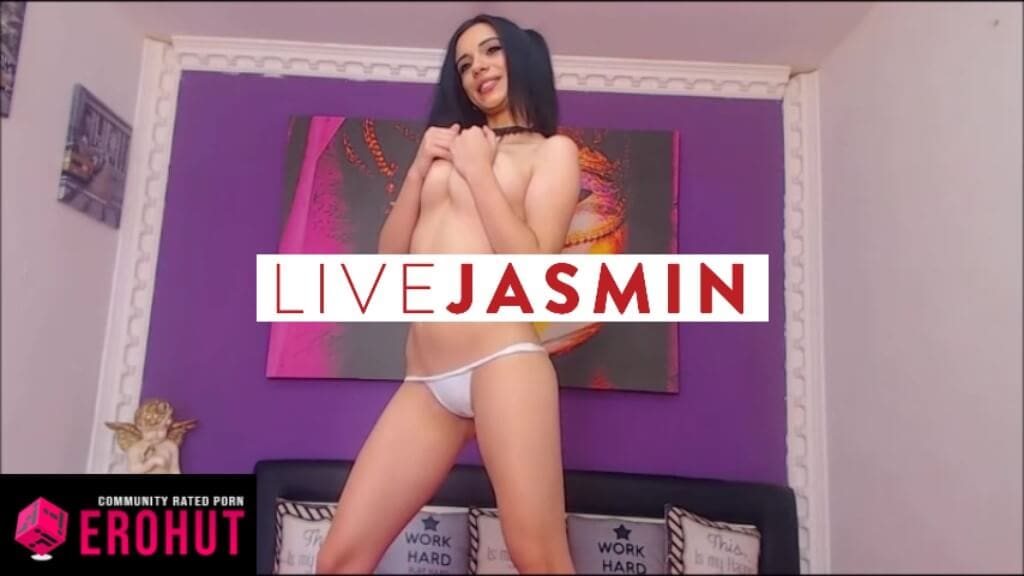 As the current top model among LiveJasmin Girls, AmynaXXX offers VIP shows with 22 cm anal toys, deepthroating and double penetration. And with over 20 awards behind her, her latest victory is no fluke.
Like most models on this list, you can check out her live cam show schedule in advance.
#7 GuiltyCaprice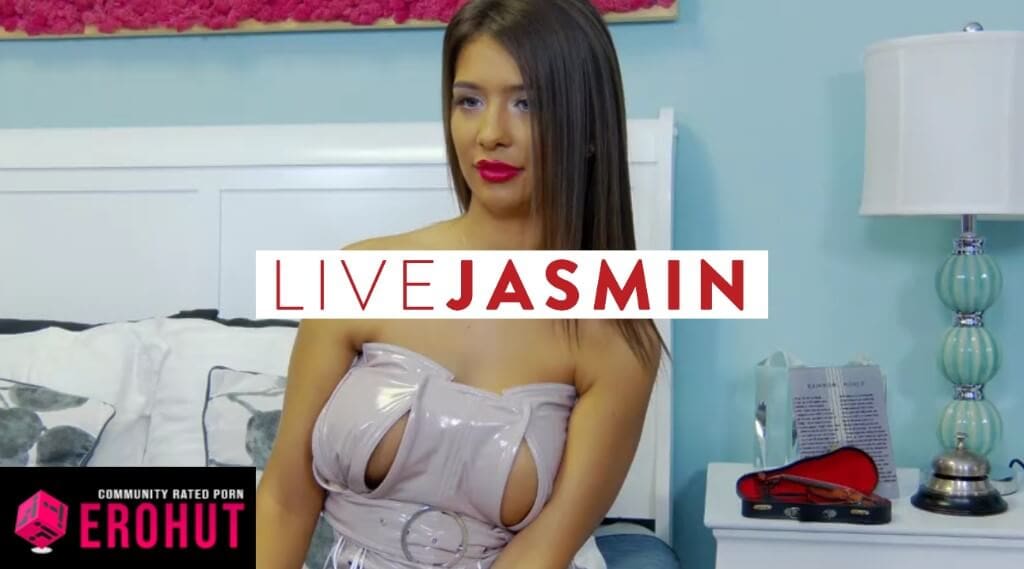 If trashy cam sluts are not your thing, then you should check out the best glamour model on Jasmin Live, GuiltyCaprice. This 20-year-old beauty has a slim body and a big pair of incredible tits. She likes to look her best whenever performing. Also, she might do almost anything you want during a private show.
GuiltyCaprice is another cam awards winner. Although the ceremony gears towards the B2B (business to the business) side of the adult industry, they also recognize a few of the top cam girls in a handful of categories. If you're interested in watching some of the best cam girls, check out our post on the top Flirt4free models.
#6 AriannaEden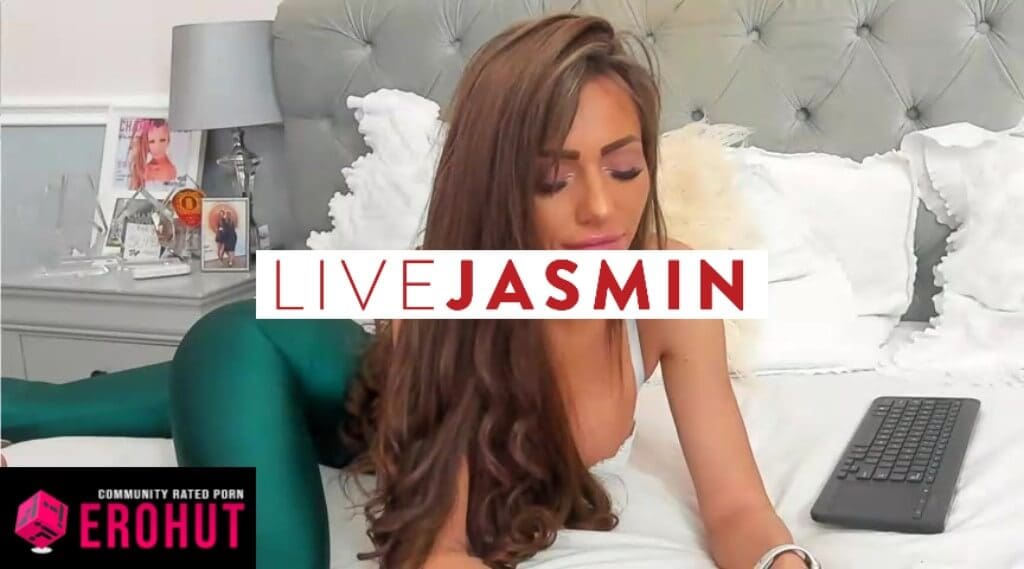 Did you know that mermaids are real? That was supposed to be a myth only, right? Well, AriannaEden has proven us wrong. With gorgeous curly locks and a slim figure, this LiveJasmin sex cam model is nothing short of a miracle.
Just as wild as every other cam girl, if not more. Streamers can watch her play with toys or imagine fucking her, whatever floats your balls. Would you be Arianna's fuck boy? Maybe a slave fuck toy? I'm in.
#5 CataleyaMorena
Considering herself athletic, CataleyaMorena brings big tits and toned body to the table with every broadcast. In addition, the long hair brunette of 27 is feisty just as you'd expect and loves showing off her shaved snatch on camera.
Go to the LiveJasmin profile page to enjoy and explore more of the delicious pics and see when Cataleya is online.
#4 AmyLaFleur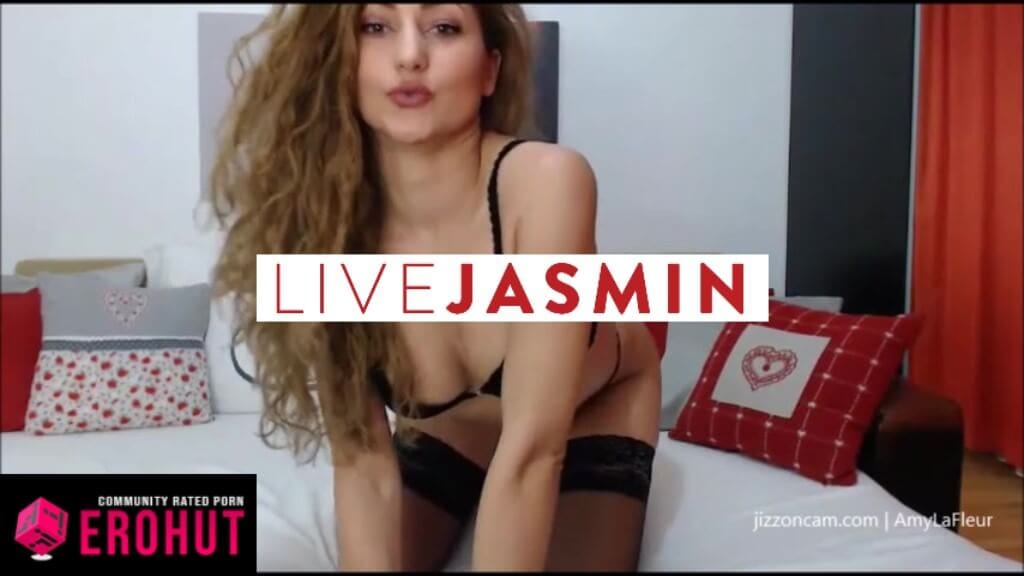 A 28-year-old AmyLaFleur might consider this and or build to be somewhere in the medium average, but members of live LiveJasmin beg to differ.
Fans gave Amy over 100,000 votes and put her on our radar. Having now streamed delicious shows, we can say that she deserves a top 10 spot among other LiveJasmin models. Anyone in the mood for a slim but gorgeous cam girl that likes anal toying, oil, and butt plugs will love Amy.
#3 AdrennaLyne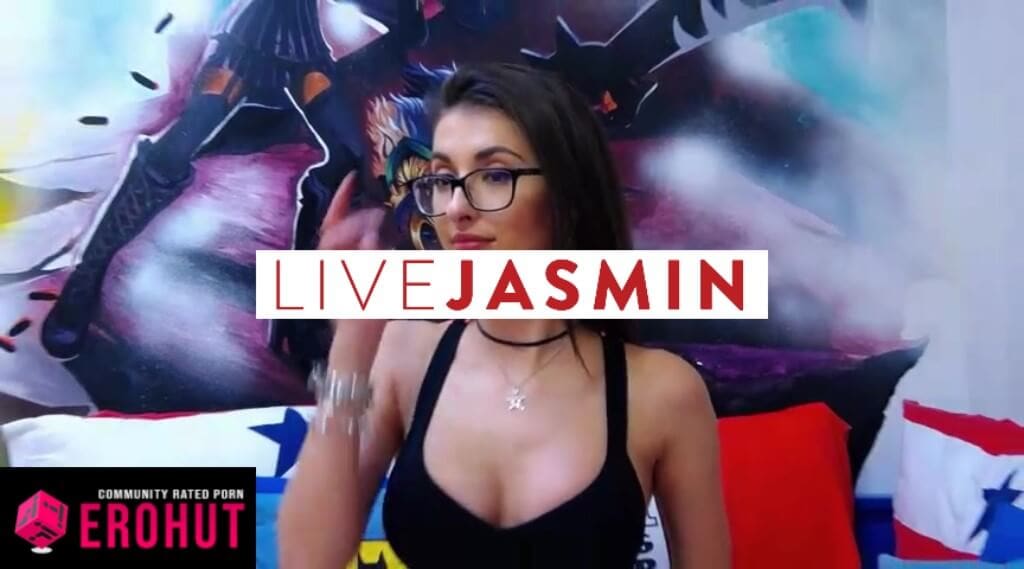 Petite and hungry for your love, AdrennaLyne is a 23-year-old cam model that will cater to almost any fetish on live cam. This brunette will gladly live out your fantasies if you like.
Okay, maybe Adrenna doesn't seem like it, but you are so wrong. She can roleplay, like to the point of you cumming on the walls and keyboard.
#2 JuicyAlicee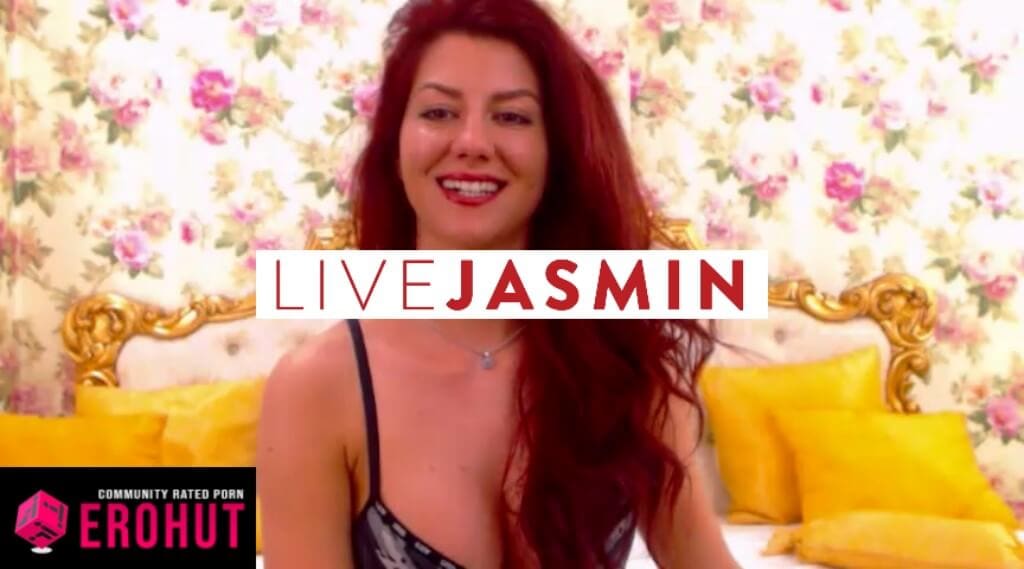 You know by now that we love gingers and redheads. So, after seeing JuicyAlicee do a split in lingerie, we were sold.
With flexibility rivaling that of pornstars and yoga babes, 26-year-old JuicyAlicee will play with her ass for you, dress up in costumes, and live out your fantasies. If you don't want to wait around, join LiveJasmin now.
#1 EvaPirs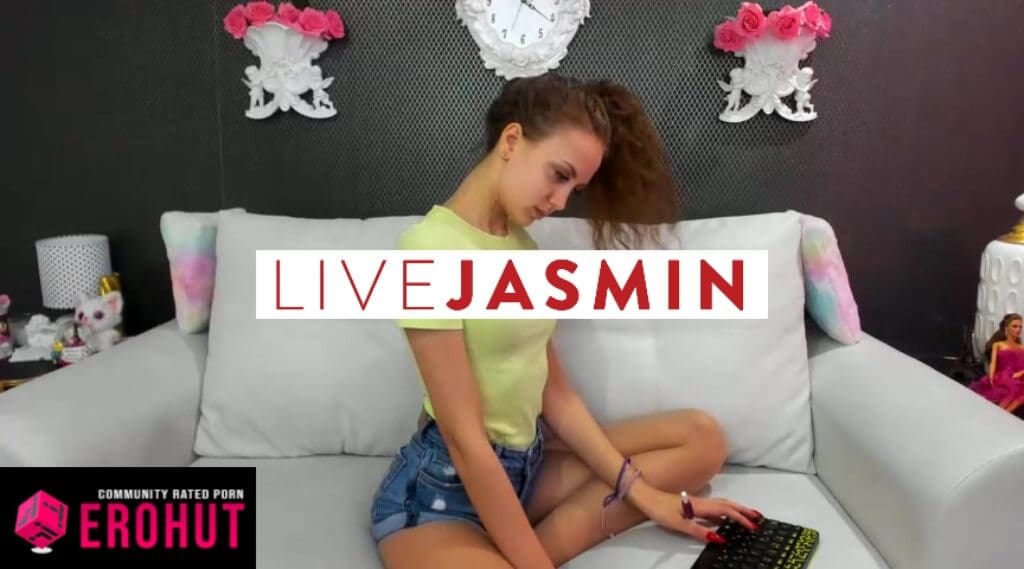 Dressing like a true princess, EvaPris could very well be one. While some models are happy with a thousand or two thousand followers, these don't match the famous LiveJasmin superstar.
We predict tremendous success, and as of this year, Eva is already more than halfway to the goal of 100k votes.
Now, it is one of many lists of this type on our site. See more top cam girls by reading our articles about the XBIZ cam awards, Adult Webcam Awards, or find out who are the top Chaturbate models.