After writing about the sexiest Latina pornstars, and big ass babes, we still crave curves and exotic looks.
That's why we're going to go ahead and make a roundup! Ladies and some girls, this is our top 10 sexiest Colombian pornstars. Check out our favorites listed below and don't forget to share your own in the comments. We'd love to hear from you.
#22 Gaby Ortega
Who's wetter than a broken ice-cream machine at McDonalds? Who can consume more hotdogs than Joey Chestnut? Gaby Ortega. For people out of the loop, Joey is a competitive eater and a holder of many Guinness World Records. Someone should create a new organization which logs porn records, that would be way more fun.
So, Gaby, how is she? Delicious. The puffy lips and a traditional Colombian appearance made my cock itch. Unless it's a weird STD from a few nights ago, this was a result of my arousal. She makes gargling sounds while doing oral, moans like a mermaid, fucks like a sprint runner, and does all that with a smile.
#21 Jodi Bean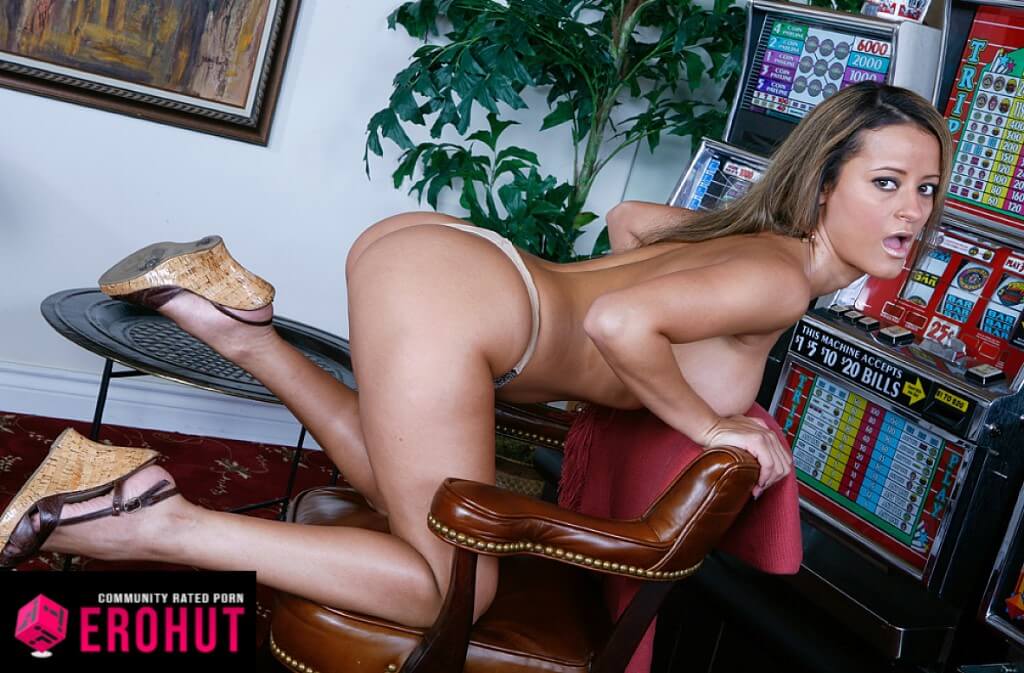 We love hot brunettes, but what about a blond Colombian pornstar? Despite fake tits and an overall nice body, Jodi Bean is nowhere to be seen now. One of the older generation performers that have since faded away. Those that had an opportunity to watch this Colombian babe suck dick should be happy.
Who else thinks bleached hair does not go well with Spanish, Brazilian, or Colombian pornstars? These babes look way better in black.
#20 Canela Skin
Whoever the creator of the universe is, be it nature or some artificial intelligence, the Colombians were rewarded with some of the best qualities for sex. Do we even need to talk about the benefits of a large ass? How about passionate dick grinding sessions that push us to the edge of our seats? Canela Skin will swallow your cum and your foreskin if there's one. The 1991 born Colombian princess has accepted her true calling and became a pornstar.
That's why you have fake tits, trashy tattoos, a divine body worthy of a crime, a triple-A smile, and low body fat.
#19 Jamie Valentine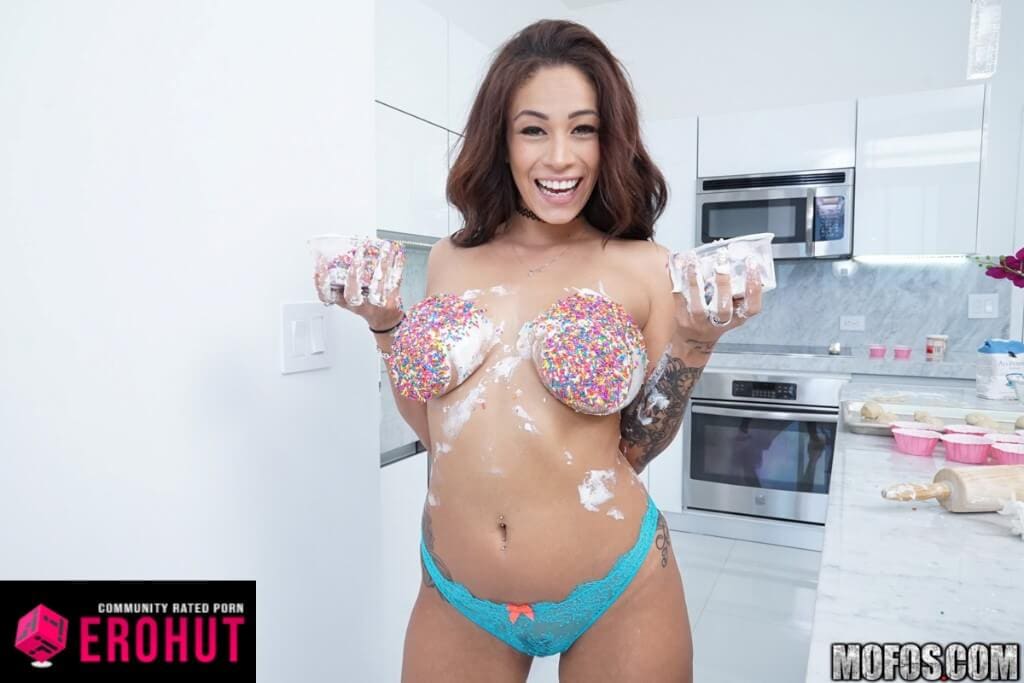 Jamie Valentine s a Colombian pornstar with plump fake tits that swings both ways. She can ride the fuck out of a big cock, but also devour pussy and tease clit with her pierced tongue.
Jamie is known for her threesomes and lesbian scenes with teen pornstars. Enjoy her scenes on sites like RealityKings.com and be sure to see the latest one. It will go to the history books of crazy sex.
#18 Bliss Dulce
Smile for the camera! It's me, Bliss Dulce sucking your dick. But, don't you worry about its color as this slut goes for all shades of black or gray. Now, to get a true sense of this Colombian pornstar queen, watch the latest scene from Exotic4K.com.
Don't want to overhype it, but a discovery of Dulce came from there. We were very impressed with the overall performance and great looks.
#17 Candi Coxx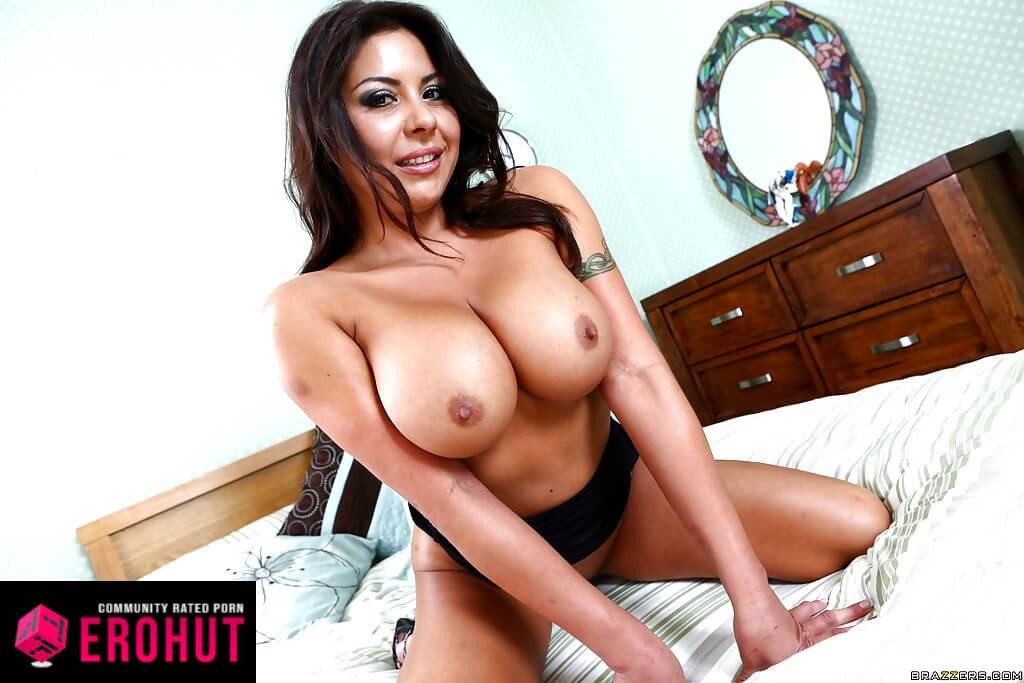 Shining like two tons of spoiled cream, these are the dried cum pieces left from the epic cumshot on the Candi Coxx's tits. There's a weird situation happening with the male's dick, but a brunette Colombian pornstar should be reaping the rewards of our attention.
Fucked in a Hollywood mansion, this slut enjoyed a fair share of dicks and has stories to tell for generations.
#16 Lisa Daniels
Oh, isn't this the best view for waking up? It just needs a few million dollars in bills and its life is beyond perfect. Lisa Daniels is unrelated to Lisa Ann yet is as old and good-looking. Maybe it's a Colombian evil sister that prefers pussies over the dick.
Born in Bogota over 40-years ago, Lisa Daniels never became one of the Internet sensations but has some neat videos worth watching at least twice.
#15 Valerie Rios
It sure is dangerous in the streets of Colombia when pornstars like Valerie are walking by. You're bound to hit someone as you stare down and pretend to be not interested. Cheeky look that leaves no haters, dazzling body, plucked butthole, and oh so sweet face.
Had blond and brown hair but these hairstyles didn't fit Rios as well as auburn red. However, it brought the best of her in terms of look and fucking.
#14 Valery S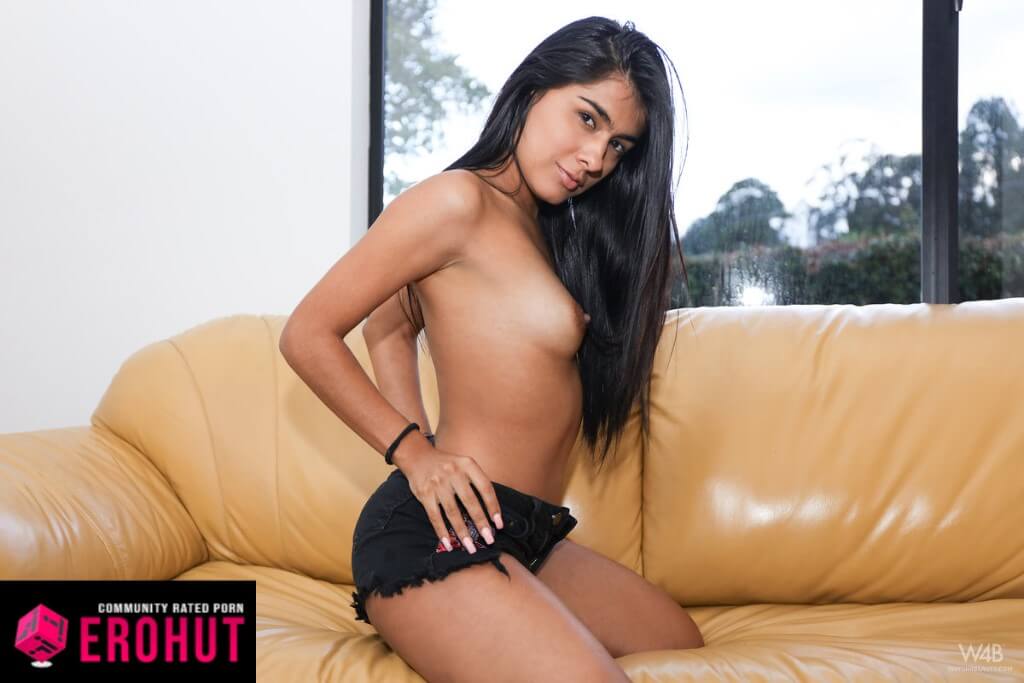 You see natural beauty like Valery and presume she's enjoying her life. Receiving millions of fan messages yearly, smashing view records, and so on. Real-life, however, had other things in mind and it's not as exciting. This Colombian pornstar is extremely underrated and just you and I know about her, seriously.
Even worse, there is plenty of material to work with, yet it never got anywhere. Needs to get on RealityKings or Mofos.
#13 Andreina De Luxe
Floating far away in the sky is one of the hottest and most recognizable Colombian pornstars of this and next decade. Andreina De Luxe is one adorable slut that matches and possibly tops Little Lupe herself. There are no words good enough to name all the stuff we like about this brown hoe.
For starters, you need to join Brazzers.com and check her as well as other pornstars from Colombia. Let's both cum at the same time.
#12 Melanie Rios
If Melanie was one of the first pornstars mentioned here, I'd be craving moist pussy. Sadly, for this one, I've depleted my reserves for the day and require additional stimulation to get going again. They all look the same to me at this moment, and I'm speaking the truth.
At least there's a girlfriend on the side to push my boner from tired as a dog to somewhat aroused. What's your opinion about Melanie Rios?
#11 Monique Fuentes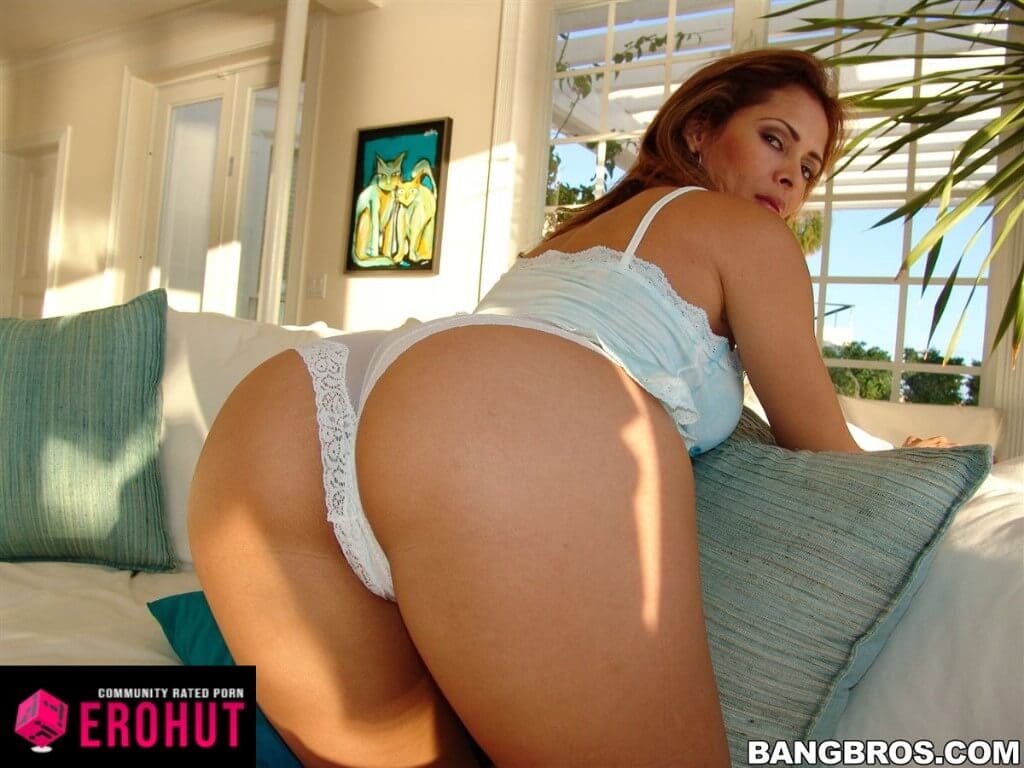 Monique Fuentes is another ripe and busty Colombian pornstar that has cashed in on her lusty nature. With 14 years in the porn business behind her, you can see this beauty in all sorts of activities.
Are the aging looks distracting you from the overall nice babe? You would be put to shame by the sheer experience of this slut. From interracial and threesome sex to mom porn with young guys.
#10 Isabella Taylor
Woah, does this picture remind you of something? Not really? Maybe you have a memory of a tiny fish? She's a dirty little whore from the thumbnail, and before we leave you with a raging boner, follow me for a quickie… Isabella Taylor is the hottest Colombian slut and doesn't even need to take off clothes to look sexy.
Has done everything there's in sex and more, and the hottest pornstars are always one click away at Brazzers.com.
#9 Sofia Nix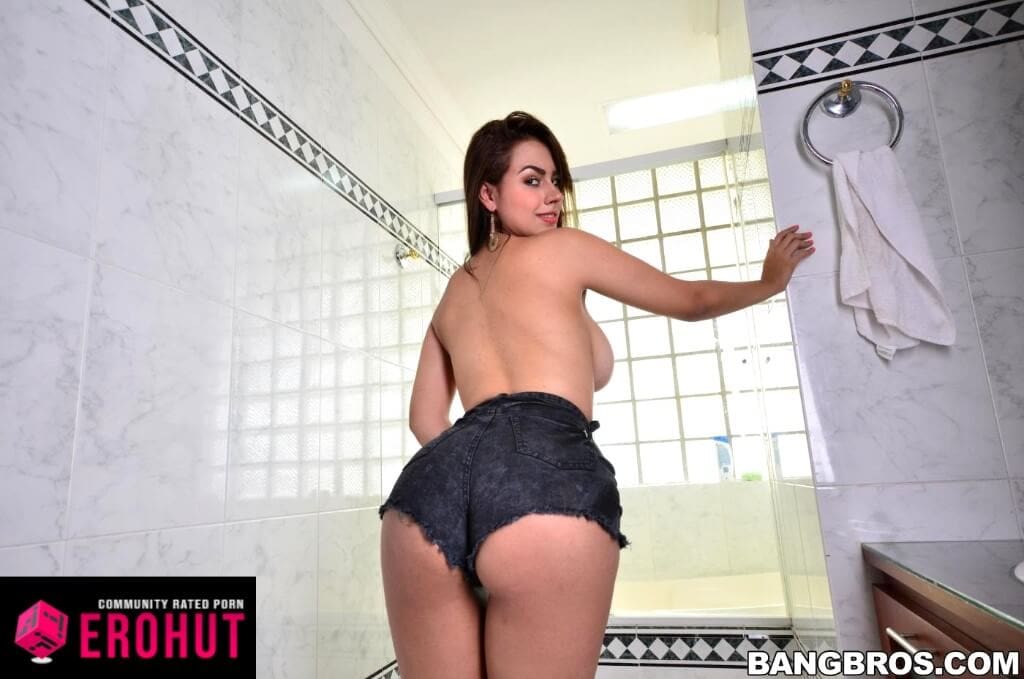 29-year-old Sofia Nix is just what you expect a Colombian pornstar to look like. She has a big set of tits, beautiful face, curvy hips and a big round ass made for anal loving maniacs.
Need we say more? How about that look and eye contact? She has the devil inside her!
#8 Franceska Jaimes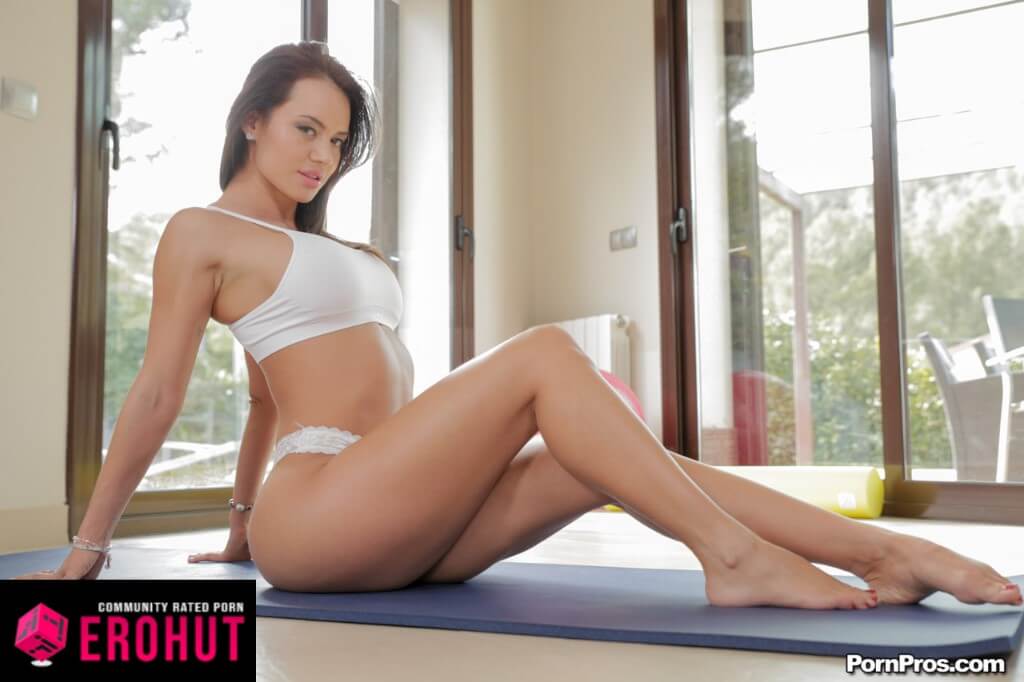 When it comes to our number one spot, there are no surprises here. Franceska Jaimes is a prolific pornstar with an unrivaled figure and appetite for all things sexual.
Whether it's regular sex, anal, face fucking or an orgy, this big booty Colombian beauty is down for everything. You can see her in action on Brazzers.com and try not to jizz immediately.
Now, we conclude our latest top 10 and leave you to check out or revisit all the gorgeous girls mentioned here. Share your thoughts and suggestions with us in the comments below. Let us know who you would pick for your top 10 or 5.
#7 Isabella Obregon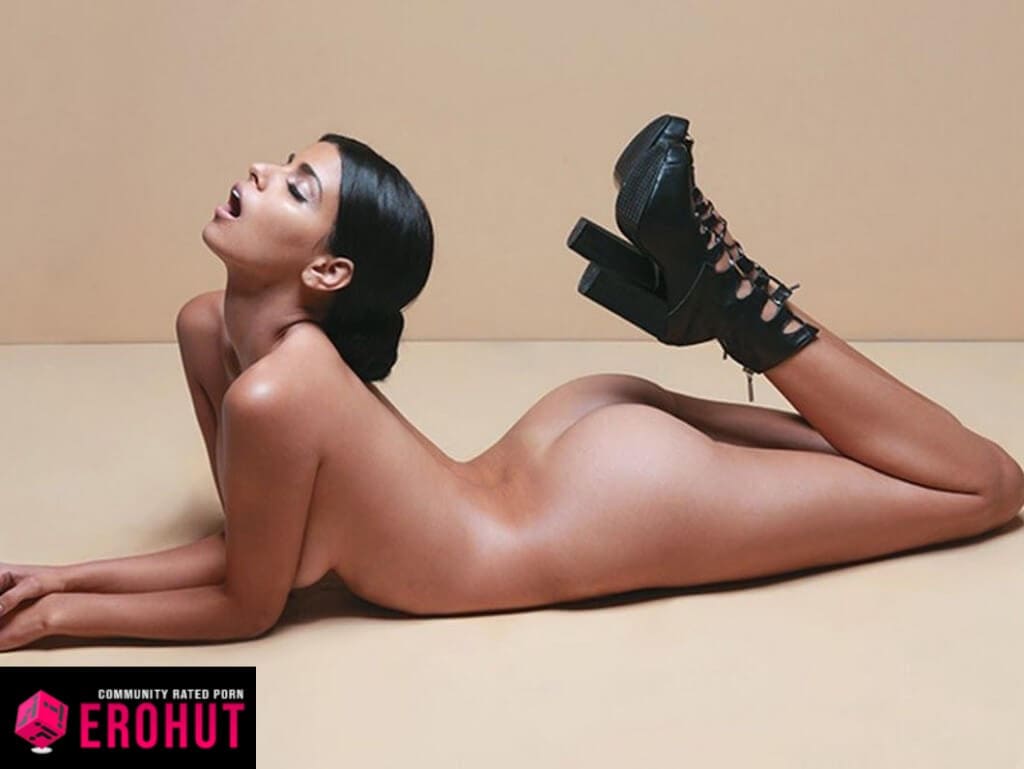 What an incredible little whore Isabella Obregon is, just a sweet Colombian pornstar with casual looks. You know that this type of girl would be the perfect girlfriend material. That's if she wasn't addicted to multiple cocks around the clock.
I would not mind falling in love with her and breaking up a few months later. But, sometimes we just need these bad experiences, you know. This shit builds character.
#6 Ariella Ferrera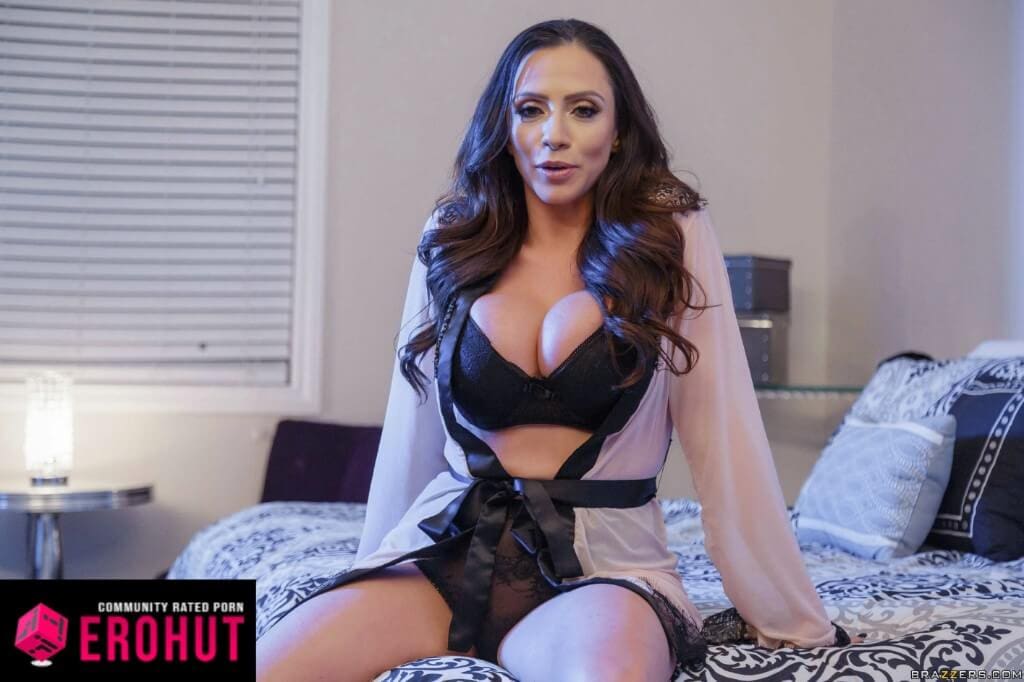 Ariella Ferrera is one of the most famous Colombian pornstars in the world. The history behind this XXX mistress is somewhat interesting. Our Colombian big tits MILF started her career as a dental hygienist, then quickly realized she's much better at cleaning out cocks.
Ariella is always our first choice for cougar and mature pornstars from Colombian. You can find her on RealityKings.com.
#5 Isabella De Santos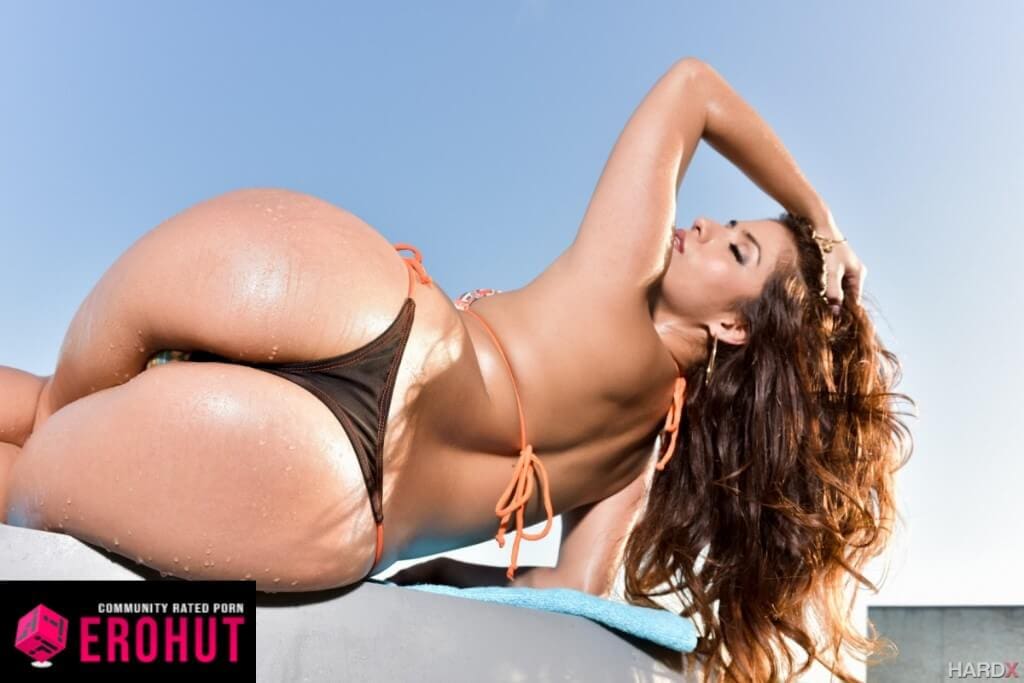 South American seductress Isabella De Santos is dainty and delicious. Little tasty tits and a round behind adorn her beautiful body. However, her fiery nature makes watching her fuck a truly unforgettable sight.
Colombian pornstars make you dream and achieve. They are like the missing chemicals from your brain, poisoning you with wild fantasies. Also, you can see Isabella's ideas at RealityKings.com. Whichever way you go, it's a guaranteed train of pleasure.
#4 Bianca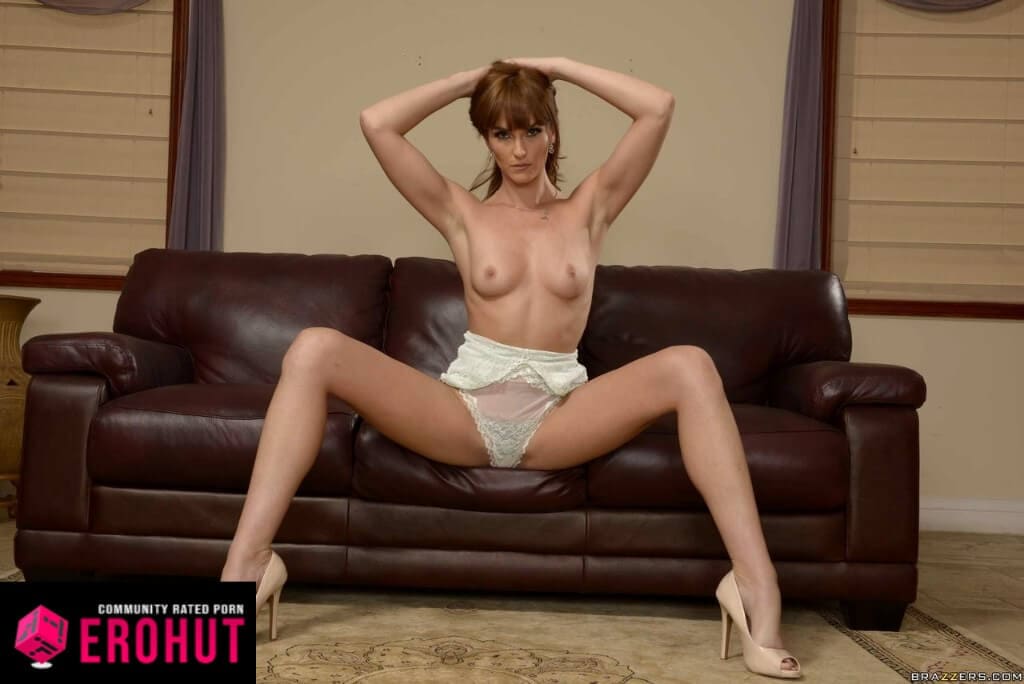 Known simply as Bianca, the shapely Colombian pornstar is perhaps most famous for her maid cosplay porn appearances. If you want to get acquainted with this hottie's pussy, big ass, and large tits, drop something dirty on your dick.
Bianca will smell the dirt and knock on your doors for cock polishing.
#3 Esperanza Gomez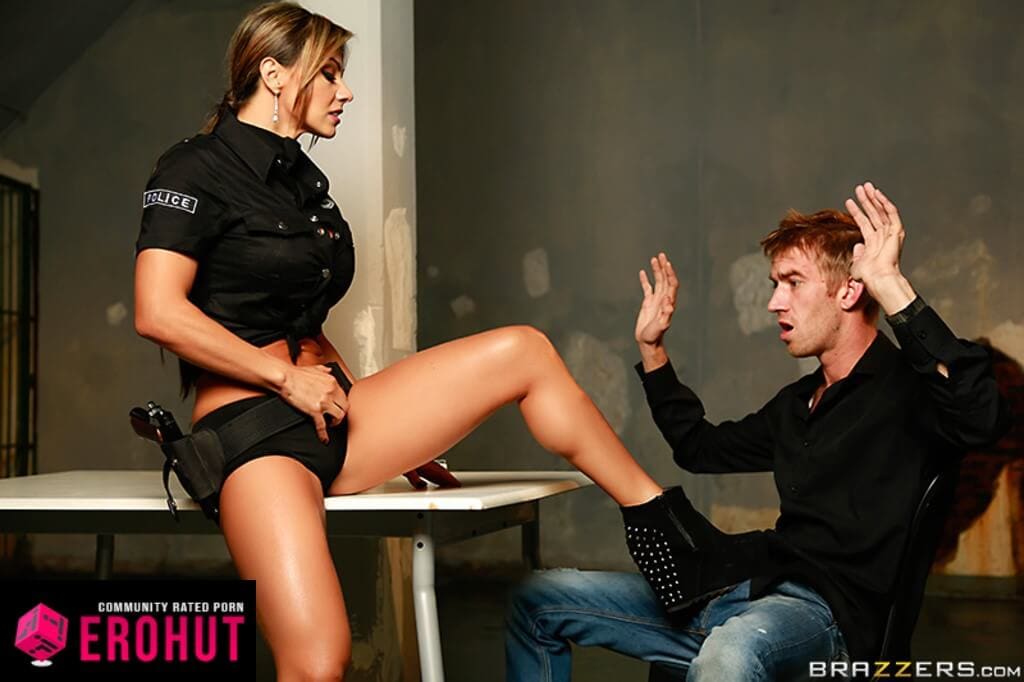 Whenever your cock craves a golden-brown goddess, one should watch Esperanza Gomez. Not only does she have a magnificent body, but Gomez also knows how to use it. Need proof? Watch the multiple black cock rides and interracial threesomes that she is in.
Esperanza has a talent for destroying dicks and depleting balls. Feast your eyes on her videos through RealityKings.com.
#2 Melanie Jane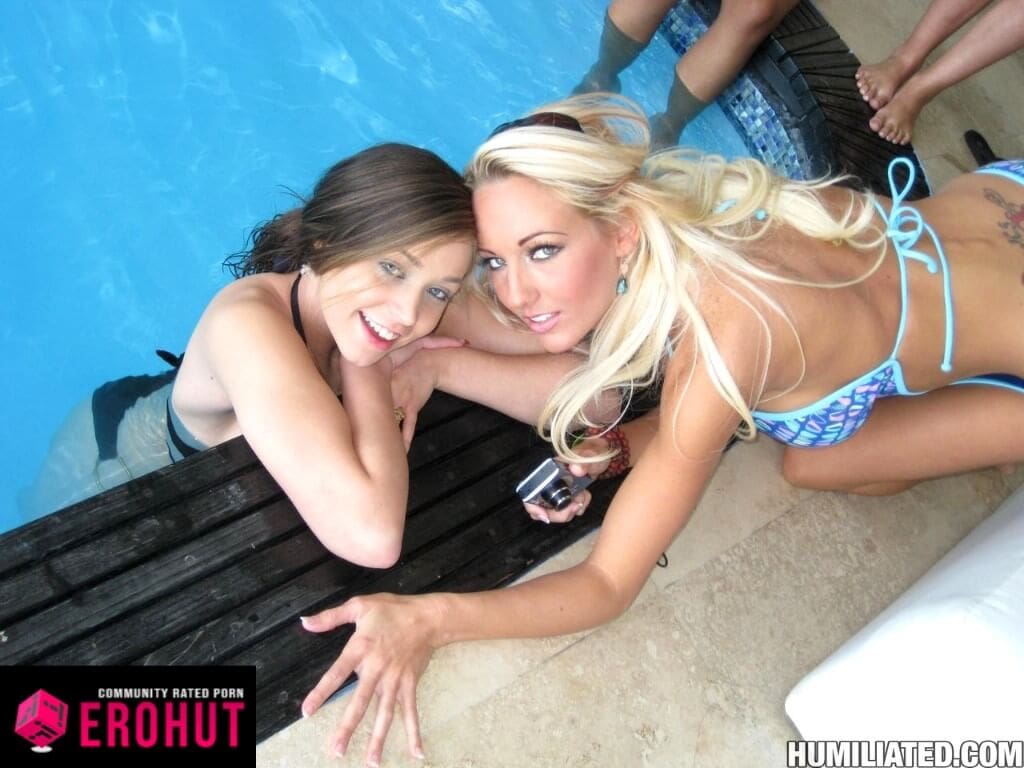 We were introduced to Melanie not so long ago and could not stop thinking about her ever since. So, you also want a little babe to drive you wild? Then Melanie Jane is the girl for you.
This natural and petite Colombian pornstar started her career at the tender age of 18. Nine years later, still going strong on sites like MetArt.com.
Very youthful looking and without any flaws. One of those angelic pornstars that are too cute for porn.
#1 Little Lupe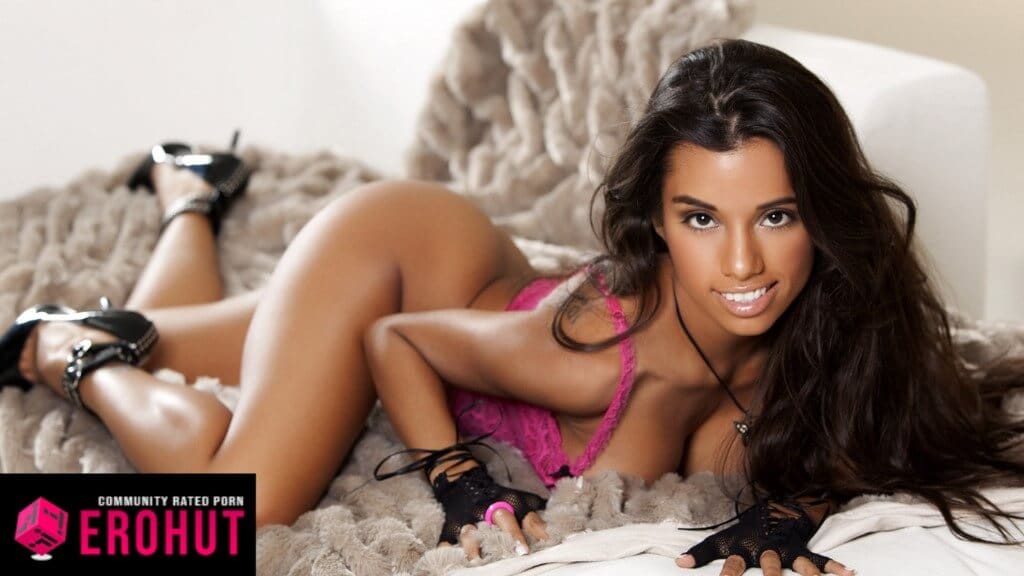 Don't stick your dick in crazy unless it's someone with the looks of Little Lupe. Did you think we would skip this porn legend? At mere 4"9', Lupe looks barely legal yet gets demolished with dicks in scene after scene.
Yes, she has done anal and we have seen it all. Check her work out on Brazzers.com and join the club of happy Little Lupe fappers.