Poland is known for potatoes, pierogies (think of them as dumplings), and plumbers. Yes, this country has castles, mountains, and quaint medieval towns. Although we'll leave that to travelers or tourists to explore. When it comes to pussies, you can find great nightlife experiences and fuck an amateur every day or two. It all depends on your skill and charm, I guess. However, our topic is more about pornstars than random students.
You know that at EroHut, you will be all happy and almost guaranteed to find epic sites and great pornstars. With our skills at an all-time high, we want to give you the incredible Polish girls that like to get naked on camera. You will be surprised to know that some of these sluts have had great success in the adult industry. So, let's look at some of the best Polish pornstars and see what they're all about.
#21 Sandra Boobies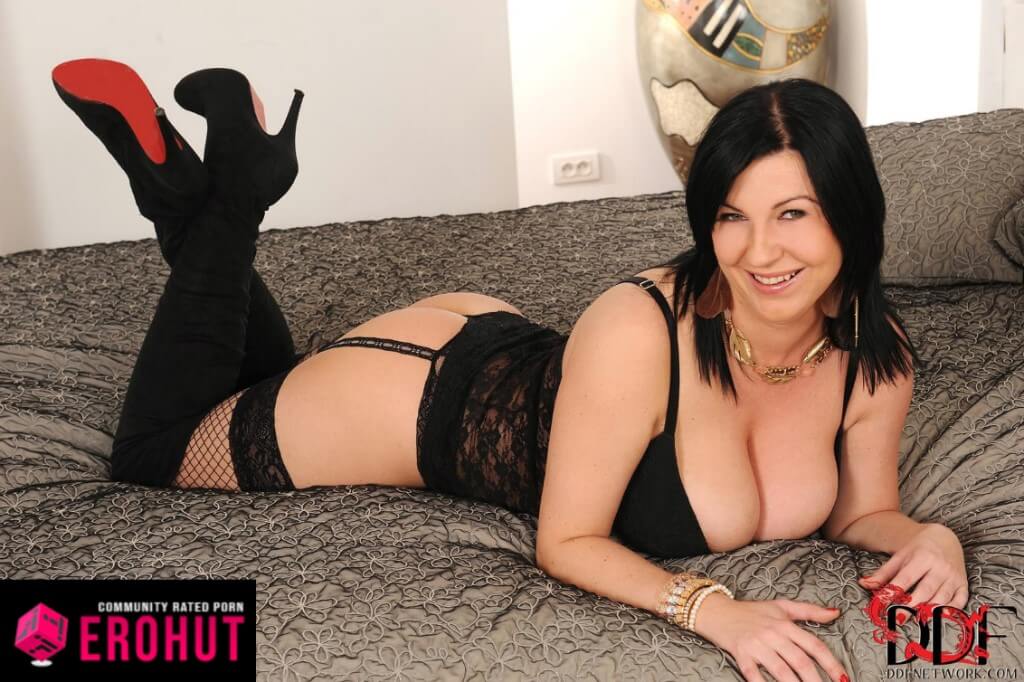 Kora Kryk, also known as Sandra Boobies, is a 34-year-old Polish pornstar that had a decent run but ultimately retired. Everyone knows that this pierogies bunny is not a doll, but those big natural tits, on the other hand, are just spectacular.
When it comes to free porn tubes, you won't find many of her videos online. So, either get something premium or skip Sandra entirely. If this isn't the least creative name, then at least Sandra is on par with "crystal" and "sugar". Now, who's thirsty for some chubby Polish pornstars with high-mileage holes? They are waiting for you below.
#20 Jessica Love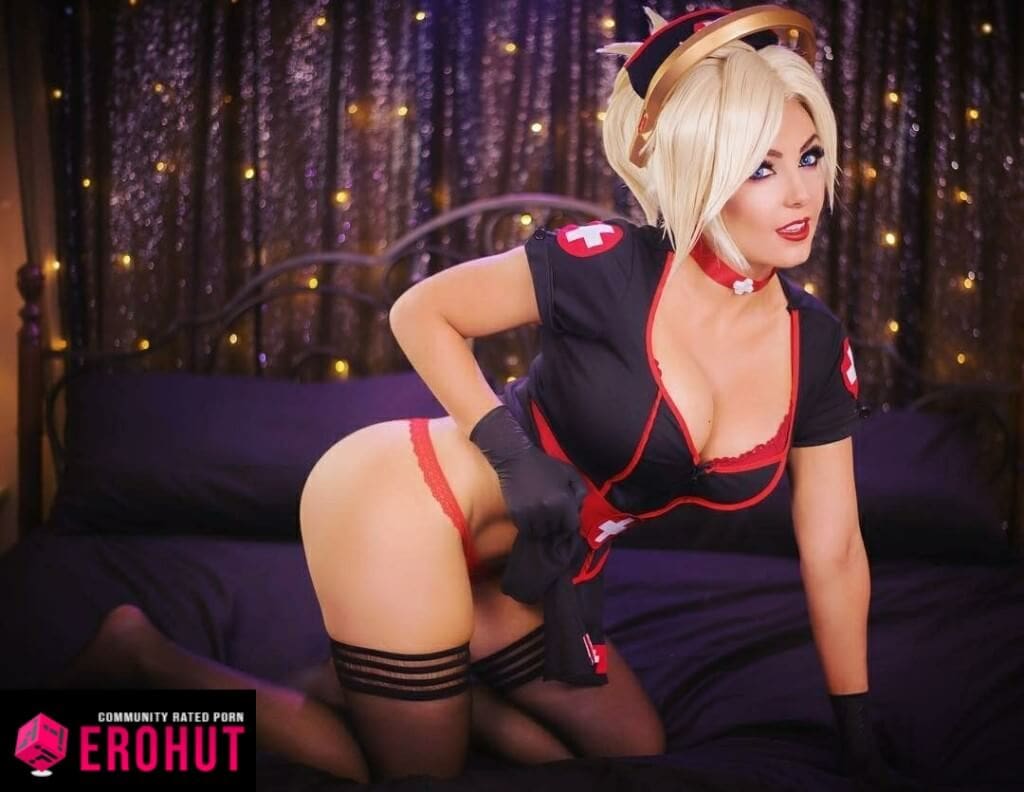 Who else was in porn before I was even born? While not extreme, Jessica Love had a stunning body for a teen pornstar. Style especially! Colorful hairstyles weren't that trendy in the 80s or 90s, and it was a special kind of people that had them. Imagine when everyone has just finished fighting the Russians, depressed as hell, being afraid to say anything… It was Jessica's way of expressing her sexual freedom.
In the end, it all worked out great for this sex-demanding fuck-toy. Older folks in Poland still remember her.
#19 Nora Noir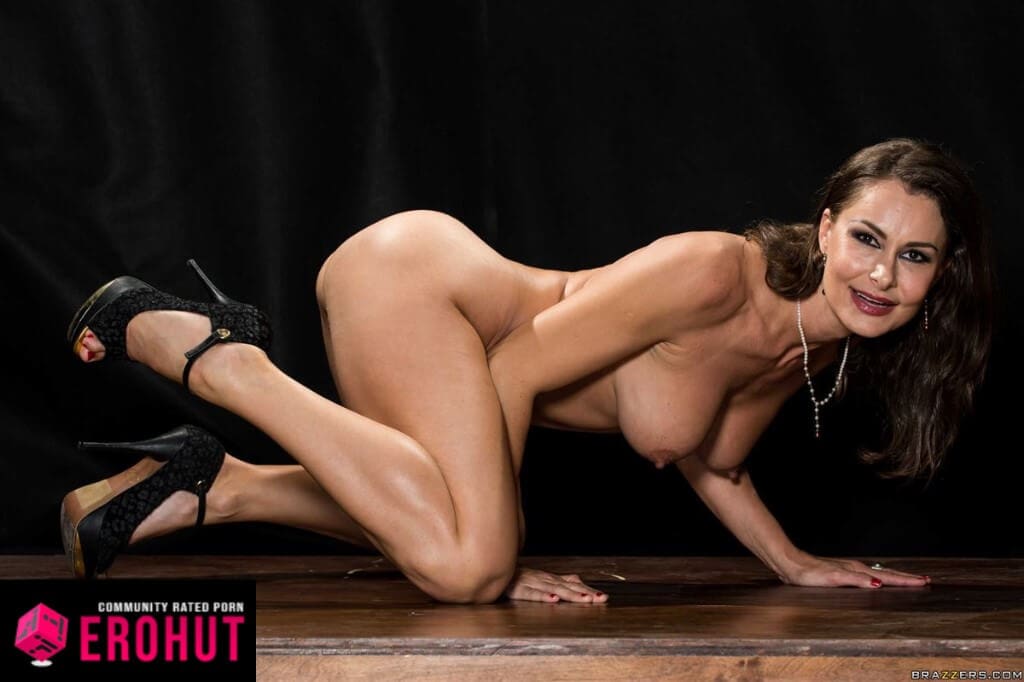 Mature Polish pornstar Nora Noir looks stunning, especially when you know her actual age. This bimbo is 44 years old. In most of the scenes, she plays a mom or MILF and has so far appeared on premium sites like Twistys.com.
Not great and not terrible if you catch my TV show pun here. Never really dominated the trends of PornHub pornstars. Nora has more experience than most of us and could teach some tricks. For instance, how to swallow cum or suck dick without throwing up… Maybe it's not relevant to you, but hey… Please send it to your girlfriend! The name is catchy too, which is easy to remember and helped her boost the ranks.
#18 Sexy Susi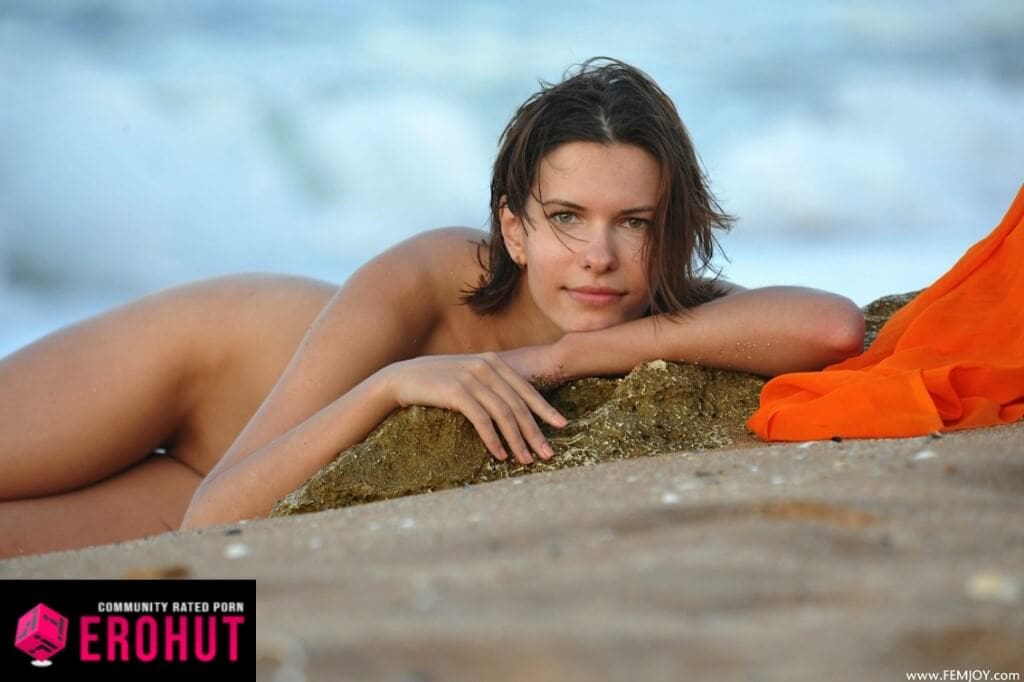 Another slut with a stupid name. You can see from the photo above that Sexy Susie is a bit of a freak in the sheets. The 46-year-old from Poland also goes by Jadwiga Baginska, Susanne Nigbezsmieta, and Susanne B.
If you want a tongue twister, try pronouncing some of those names correctly. For fans of kinky fetish sex, Susi could be a dream come true. The dirty Polish pornstar starred in pissing videos, interracial gangbangs, fucked in clubs, and public places, and of course, had her big boobs screwed. Start with her $0 PornHub Premium scenes before going into the kinky territory.
#17 Anuschka Marek
Another vintage pornstar was born and raised in beautiful Poland. She retired ages ago, but those that had an opportunity to stream her wrongdoings will remember the name. Although, to be fair, the porn back then was more in the shape of VHR or DVD.
She has a cute figure and way different traits than those of the average sluts of today. These eat burgers, get fat, and demand the best of cock despite being average at best. Marek might not be the pioneer of Polish porn, but she did come to the industry before most of the women that are boring MILFs today. No regrets, at least from our side.
#16 Teresa Orlowsky
It's always a good idea to have the bigger dick penetrate the butthole just for the experience. I initially thought it was cheap plastic, but no! Teresa Orlowsky was one of the biggest pornstars. We mean in the whole of Europe, not just Poland.
The 80s were her golden years, and now, close to 70, she is still alive and kicking. Teresa married some porn director and, surprisingly, still lives with the same husband. Watch how she performs on $0 PornHub Premium. Grow some balls and hit the site.
#15 Amandha Fox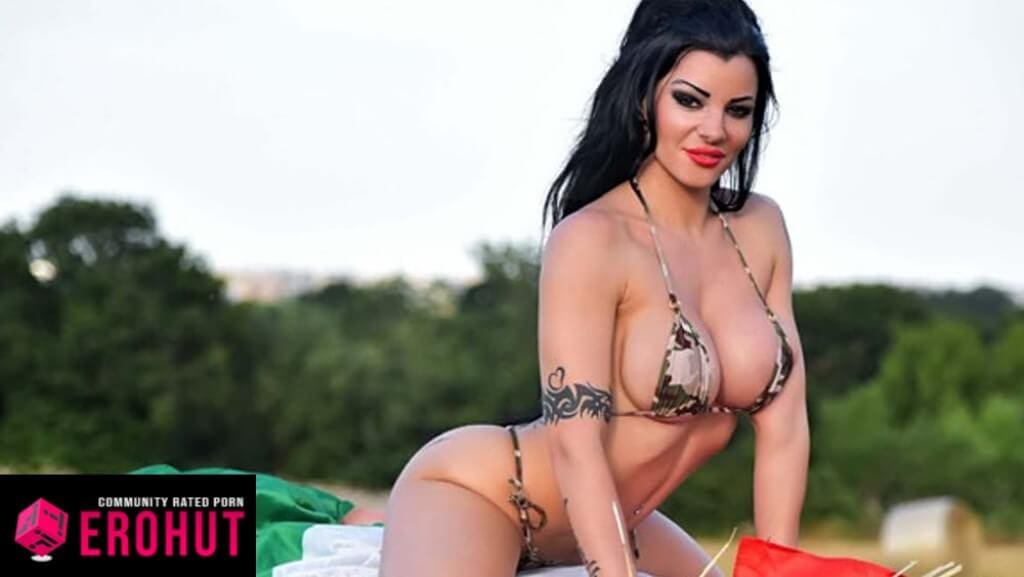 As of now, she's the last on our list, and that saddens me. Why? Because Amandha Fox is a hot MILF pornstar from Poland with some impressive physical attributes. We haven't watched more than a handful of her scenes, but she's worth mentioning. Primarily because of raven hair and incredible boobs.
Among the videos floating around on some of the best free porn sites, we suggest the interracial anal and nurse sex scene. I like the edgy, slightly emo vibe about Amandha. It makes you want to fuck her like an animal, disregarding senses and the rest.
#14 Laureen Pink
Countries like the United Kingdom and Norway exploit cheap Eastern European labor. It's not forced by any means as people migrate, looking for a better life. They are just working in places that aren't exactly privileged. I think the same applies to the porn industry, as all we see for now are gangbangs and threesomes.
Maybe Polish chicks love foursomes? Whatever their strengths and weaknesses are, Laureen Pink takes one to the "stink".
#13 Jayla De Angelis
Eat your Polish food with sour cream or if you want to go fancy, like Jayla De Angelis, cum will do. It's warm and comforting, just like Zurek and comes with eggs too, just not boiled. We must be way too hungry since any epitome I write about pornstars revolves around food. Here comes the last one: beat her pussy and crust it like it's kotlet schabowy.
The unassuming nature of Jayla makes her perfect for porn and housewife chores. Also, unlike our American whores with flat chests, Eastern European women somehow always have big tits. It's not a universal rule, but many do, like the opposite of Asians.
#12 Magda Polak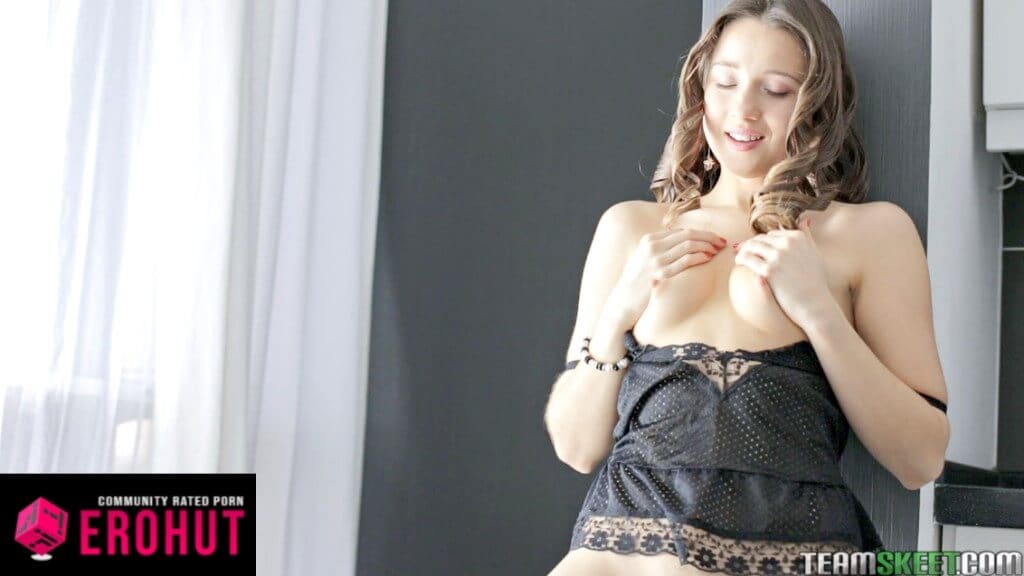 We have found more than twenty epic and popular Polish pornstars. The selection is here, and to top off your eastern custard in the middle with sweet cream, here's Magda Poland from Warsaw. She could be of gypsy origin or pure European; no one knows. However, she does look different from the rest due to her darker skin and facial features.
Which of these hoes will be your top pick? Hit our other lists for additional inspiration and jerking-off material.
#11 Natasha Starr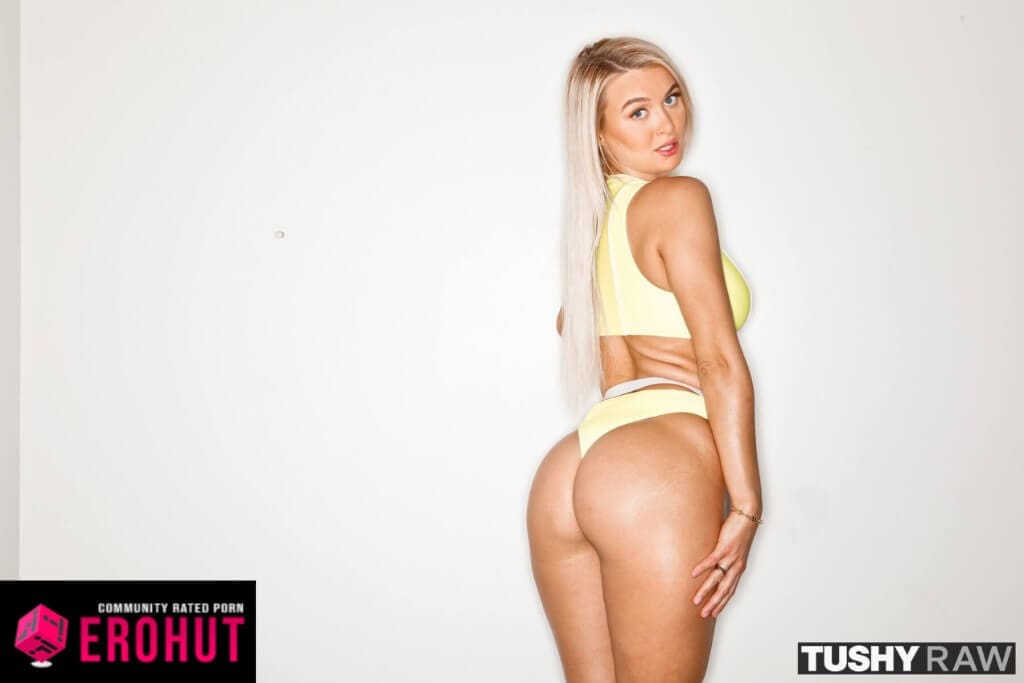 Slim and tattooed blonde Natasha Starr is among the most famous of Polish pornstars. After seven years of shooting hot movies, this whore has many scenes on networks like Brazzers.com.
As a result, the 30-year-old babe lives in the libraries of videos that show sluts taking a BWC and BBC up a pussy or ass. Also, throw an occasional deepthroating, cuckolding with white guys, fisting, and getting fucked in extreme bondage. For a few extra videos worth your time, use her old alias, Polish Princess.
#10 Agnetis Miracle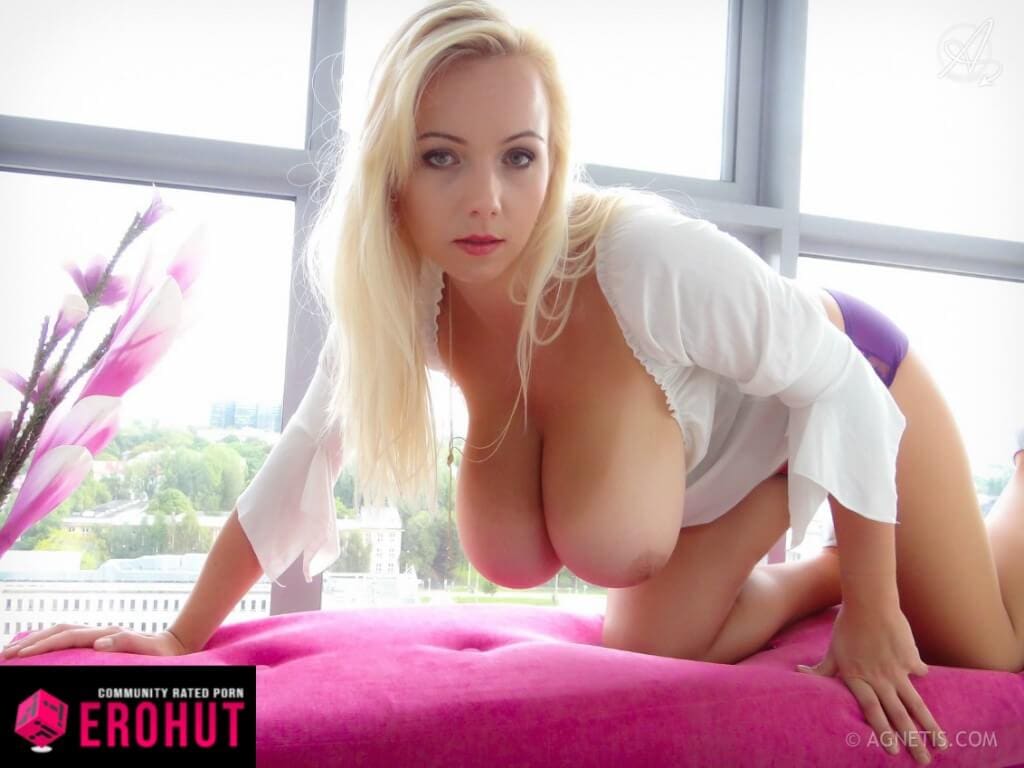 It sure is great to see busty pornstars from Poland that are nothing short of a miracle. But, considering those freakishly delicious breasts size, it makes you wonder… How exactly does this babe walk or endure everyday tasks?
Beauty requires some sacrifice, and it looks like Agnetis Miracle is pushing the very limits of it. The best value of the buck is $0 PornHub Premium at this point, if you want to experience the best tits in Poland.
#9 Ania Kinski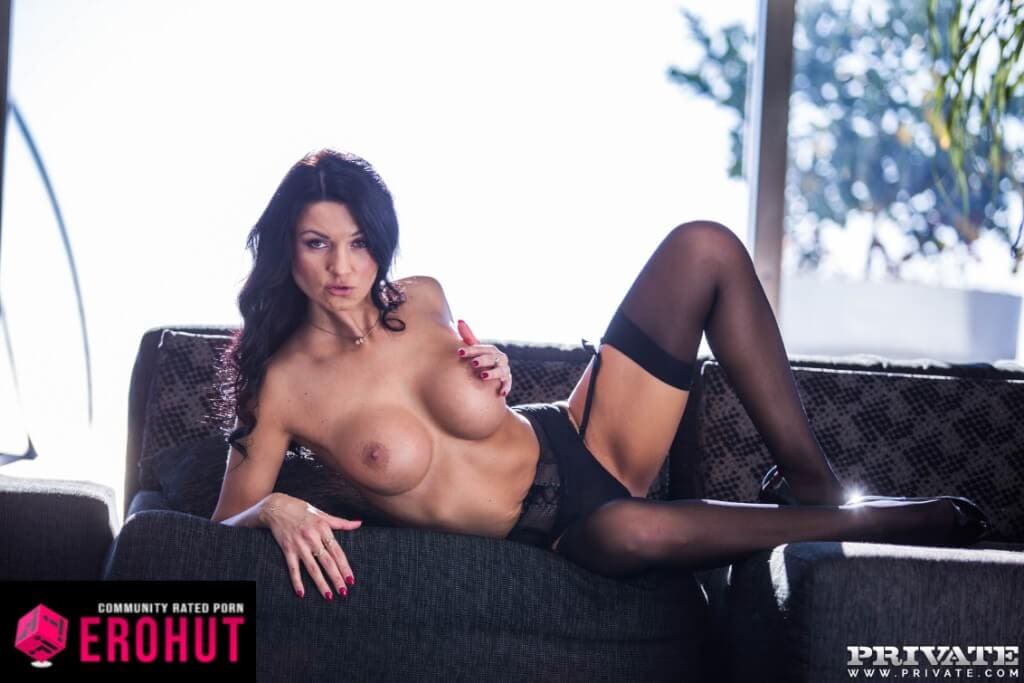 You may disagree, but we think 40-year-old Ania Kinski is in her physical and sexual prime. This mature Polish babe has worked with names like Jasmine Jae, Rocco Siffredi, and Jordi El Nino.
Kinski was seen countless times in juicy MILF and stepmom porn videos, as well as threesomes. Don't forget about squirting videos; these are great too. Fans can download most of her scenes from Twistys.com. Maybe she will take your virginity because God knows how long that would take… The mouth is already open, so all you must do is slip your dick in, cross the fingers (before putting them into her butthole), and hope for the best.
#8 Ines Cudna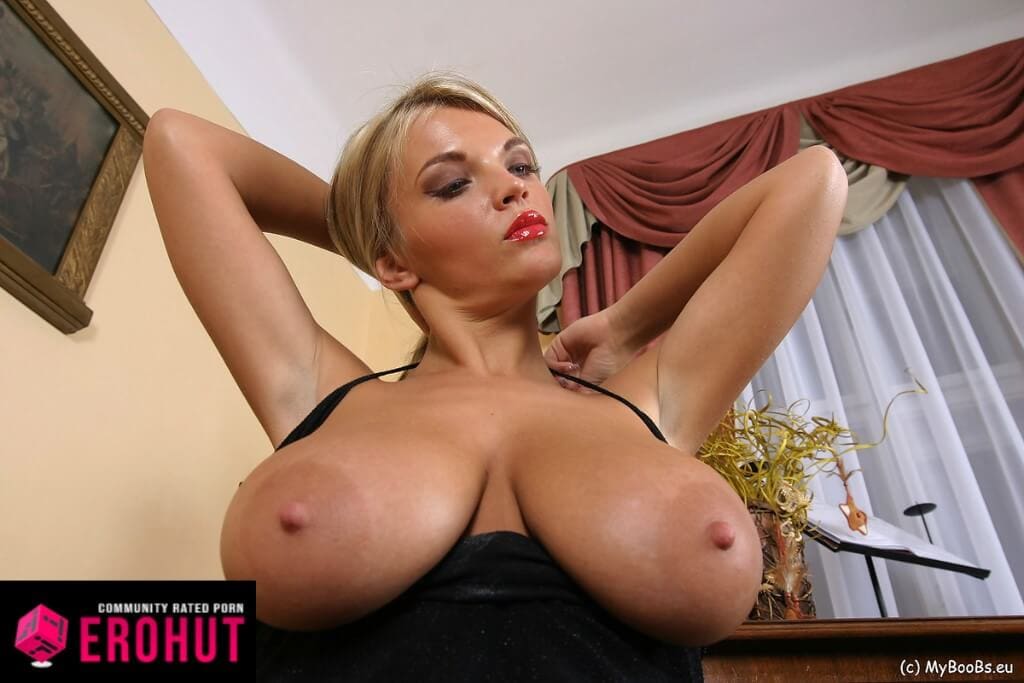 They grow them big in Poland, don't they? And if they're small, there's always someone who can make those titties bigger. The slut before you is a blonde Polish porn starlet, Ines Cudna or Inez Cudna. Her 42F breasts are all-natural and the reason for so many scenes on the 21Sextury.com network.
When it comes to what Ines is willing to do on camera, there is a clear preference for masturbation and lesbian porn.
#7 Angelica Wild
With an alluring smile full of jizz, Angelica Wild is as far from angelic as my cheating wife is from being honest. She went with threesomes to strengthen her positions in porn but isn't yet as good as other Polish sluts. This one you take for a day, bang with all your friends, and never call or remember again.
Angelica doesn't have much to offer, although she still appears here due to the shortage of Eastern European pornstars. While she no longer does adult movies, the name is okay to research if you're desperate or beyond horny. So it's only fair to ask… Do you kiss your grandmother with these lips? If so, at least wipe your face before doing so.
#6 Ivy Rose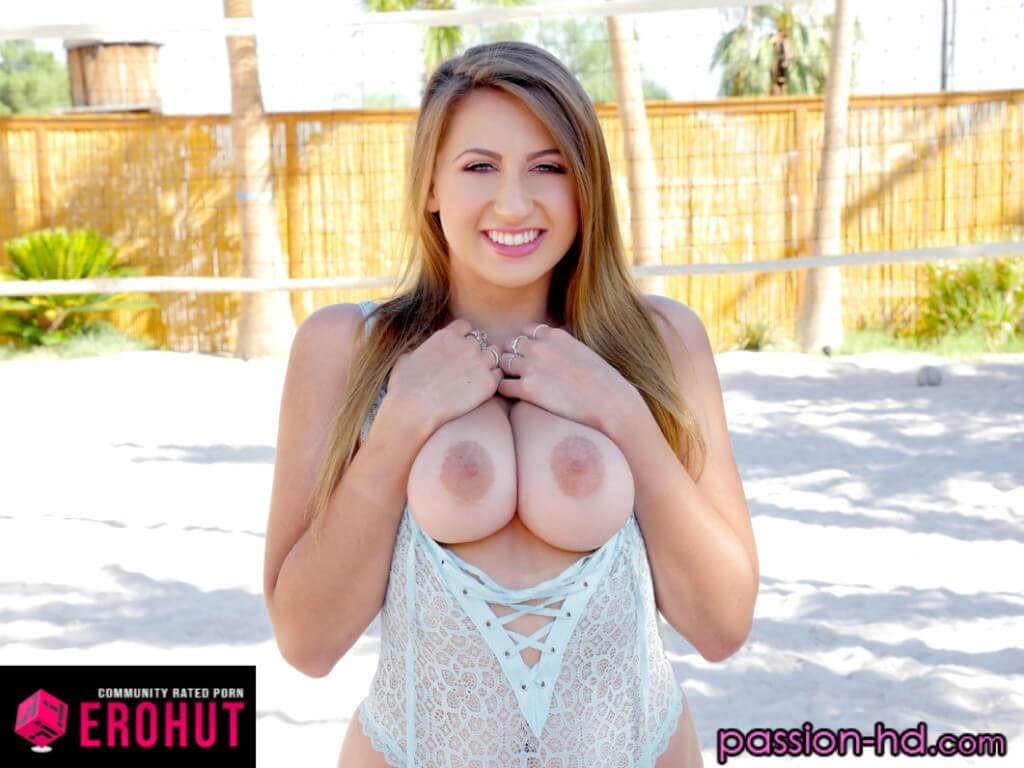 Here's a modern slut imported straight from Poland and with massive areolas. Fantastic natural titties, healthy-looking hair, plump lips… The face is a mixed bag; could you even classify it as a butter face? Still, she looks good naked and with clothes.
If retro hoes don't do it for you, nor the awful quality, Ivy Rose is a decent alternative. Not the best of a bunch, but manageable. Not sure if this pornstar is pure Polish since I can see (possibly) an Indian influence, but the chubby face doesn't lie. As I've explained, the European sluts from this country love their burgers.
#5 Misha Cross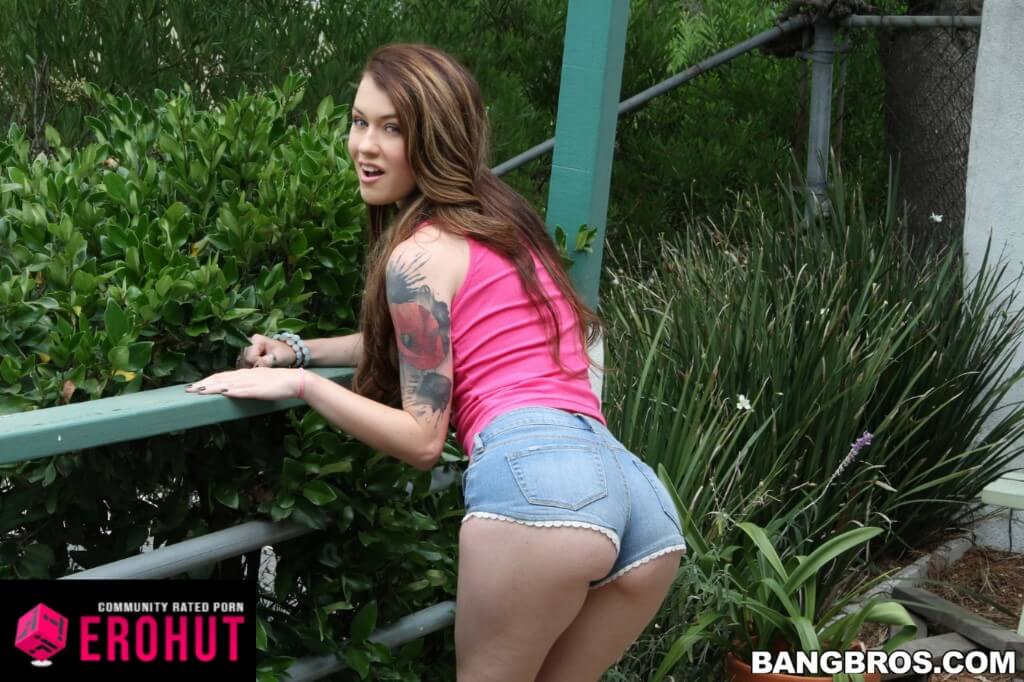 A blue-eyed pornstar Misha Cross has been a busy bee in the last five years. The petite hottie has won a few AVN awards and filmed dozens of scenes for the likes of 21Sextury.com.
You might have heard of her already, as the name also rang a bell for us. Whether you want hot passionate sex or rough porn, Mischa Cross can help you. So why is she not at the top of the list? Not sure because the looks are great, and the body is acceptable too. Sure, the small tuts could ruin some of the most spoiled brats' days, but we are classy as fuck and don't care about that.
#4 Olga Polansky
That's a Polish name! No fake, sugar-coated aliases that are so overused. What is this dominant European country known for? Busty sluts! You don't need counterfeit implants, as boobs are that good by default.
Sense of style is a subject matter that we shouldn't be discussing right now. Although let's say that it's the weakest part of the nation. This woman has that ghetto Russian influence written all over it. The aging thing isn't Olga's strongest point since she's aging faster than the raw milk spilled on a hot summer day. However, there's nothing that a wet pussy can't compensate for, especially if she cooks you after the disappointing sexual experience.
#3 Natalia Starr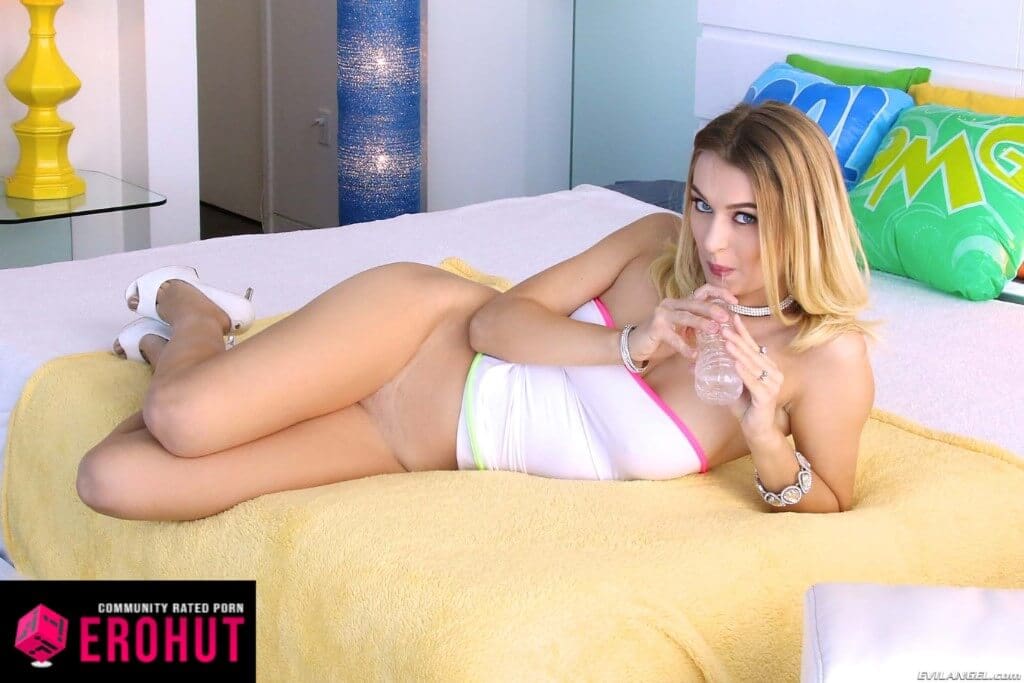 Is Natalia Starr related to Natasha Starr? Honestly, we did ask around and still have no idea. They're both busty, blonde, and equally hot pornstars from Poland. There is a tiny difference, though. Natali has natural boobs.
She started her career started in 2012 and has since performed under the name of Natalia Stars. Roles include creampie threesomes, interracial BBC sex, lesbian facesitting, and incest role play. That's to name a few of the very best things. You can enjoy this lavish blonde on sites like Brazzers.com.
It's only fair to add beautiful women to the things Poland is famous for. We hope many more will find their way into the adult industry and onto our screens.
#2 Amanda Lane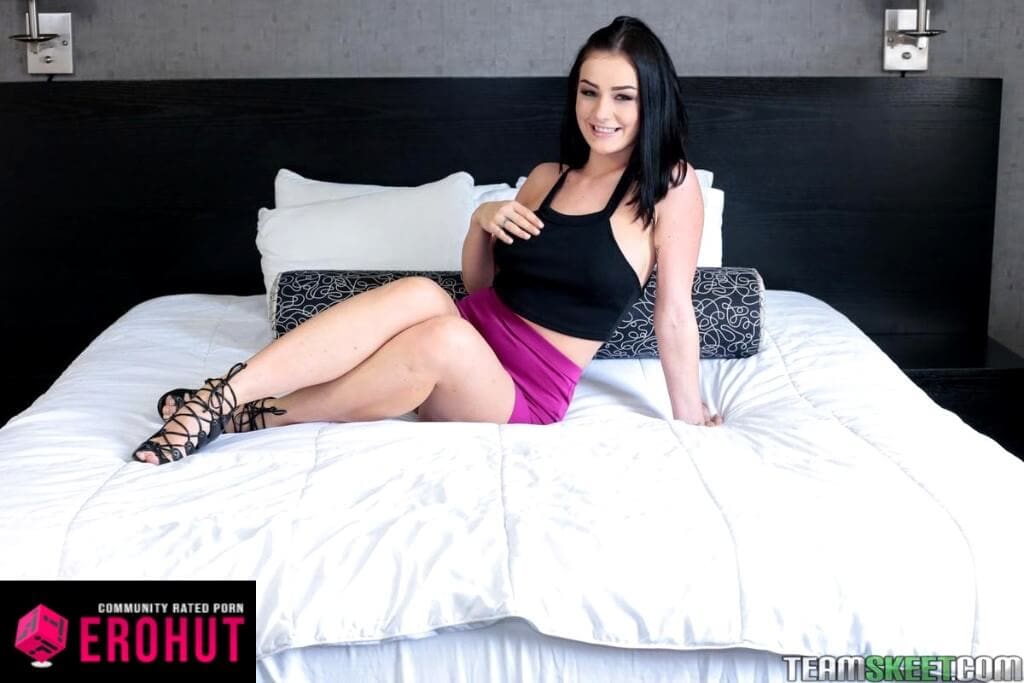 Call her Amanda Lane, Amanda Aimes, or Tracy Maura, but you're getting something either way. It comes in the shape of a hot, young Polish girl with brunette hair, yummy boobs, and a round ass.
As most new pornstars do, she has exciting content on FTVGirls.com and continues to film for other premium porn sites.
So far, many of Amanda's scenes are boy/girl with few threesomes, interracial anal, and stepdaughter porn.
#1 Ewa Sonnet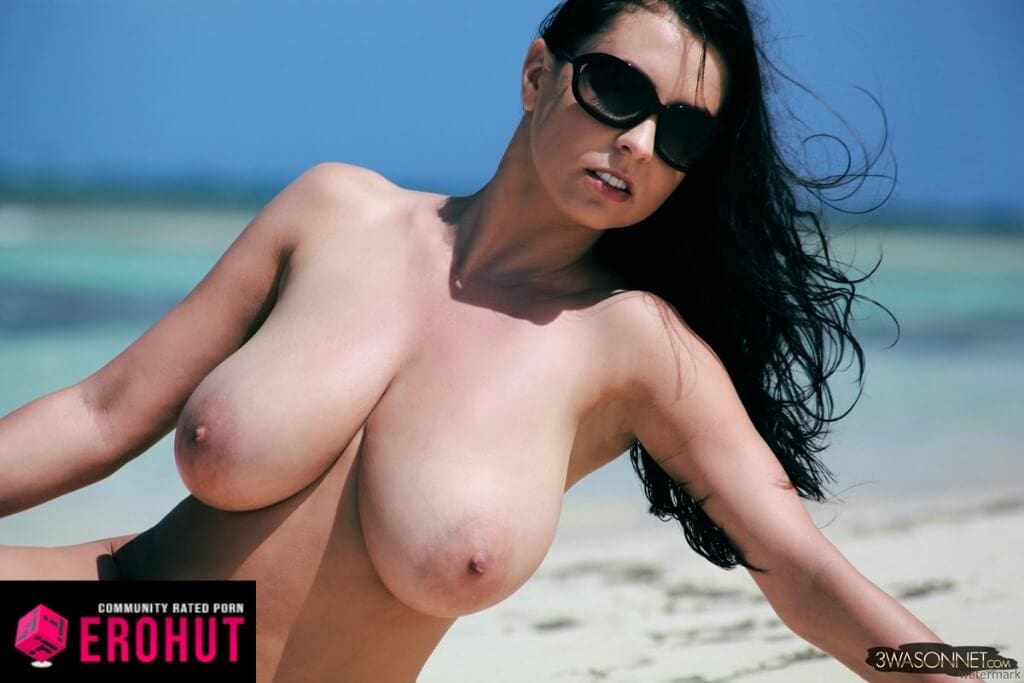 Starting with the Polish pornstar from the featured image, Ewa Sonnet is a cute babe with giant bits. We haven't seen breasts so large and beautiful for a long time, it's like staring at a block of cheese for a starving man. Does she have a spine problem? Maybe. Does the sex differ and/or is it worse than compared to other Polish babes? I didn't find that to be the case, she's as flexible as any other random slut and can ride cowgirl or doggy style.
We feel adrenaline pumping and want to hit this Polish babe with our best round of five-second sex.