People like to group pornstars into million different categories and niches. Most of them focus on appearances like a big ass or red hair, while others can't get enough Asian or Ebony beauties.
Although we love to make the top 10 articles like that, this time it's all about the best pornstars born in 1993. Even though these girls are no spring chickens, they've made a name for themselves and hit a stride. Check them out below and vote for your favorites.
Do you think there's someone else we missed? Don't hesitate to share your suggestions. After all, there are more pornstars born in 1993 than remain in the shadows. These women should last you for at least a year since we're talking about more than a dozen names.
#20 Kat Dior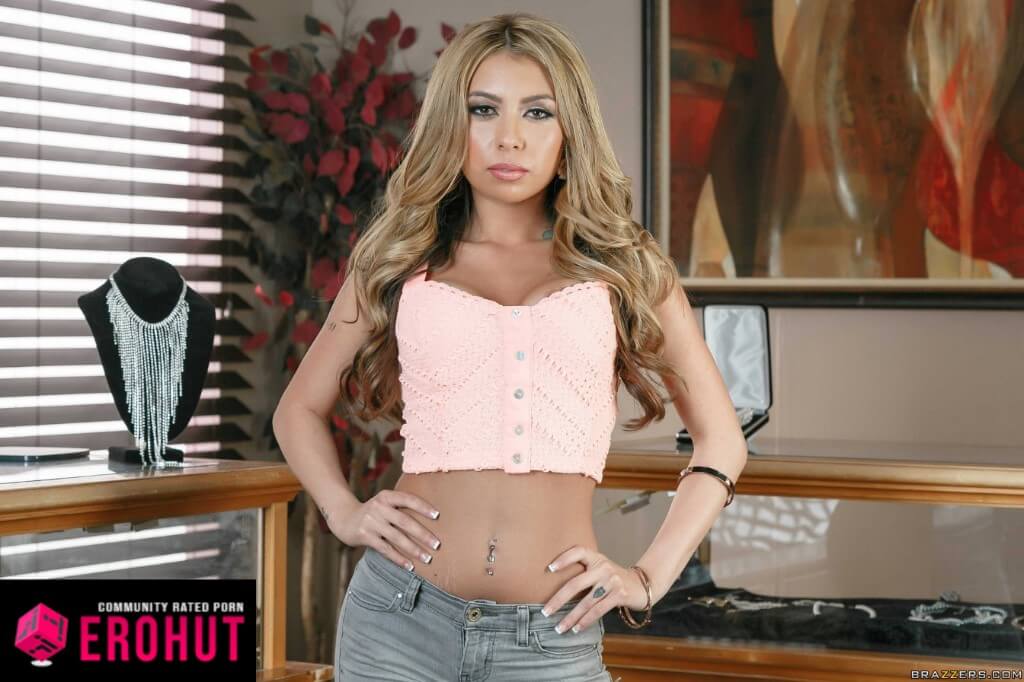 Unrelated to mammals with furs, the cat woman of porn loves when you choke her. Not just with hands, but with dick too. Just need to have something solid and with at least 7-inches in length and double that for girth.
Looks to be a Julia Bond follower as she too had a paw tattoo. One got tired of porn and quit only to return when no one cared while Dior is still an interesting catch, for now.
#19 Bonnie Rotten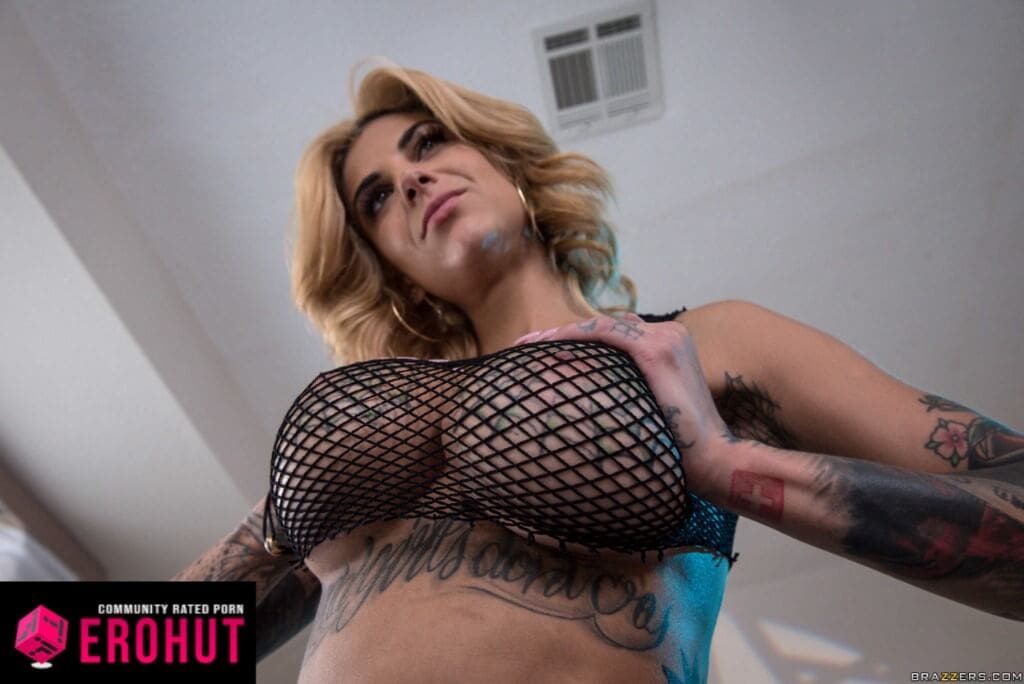 Talk about legendary and beyond fucked up pornstars. Ohio native, Bonnie Rotten, made waves in the porn world during her first 3-year stint and then disappeared. However, her love of rough and kinky sex as well as the tattoo-covered body are still unrivaled.
Although Bonnie had plenty of old scenes, we have some good news to share. She is returning as the Brazzers exclusive pornstar, recently signing a new deal. No matter old or fresh videos, all of them are on Brazzers.com.
#18 Kimber Woods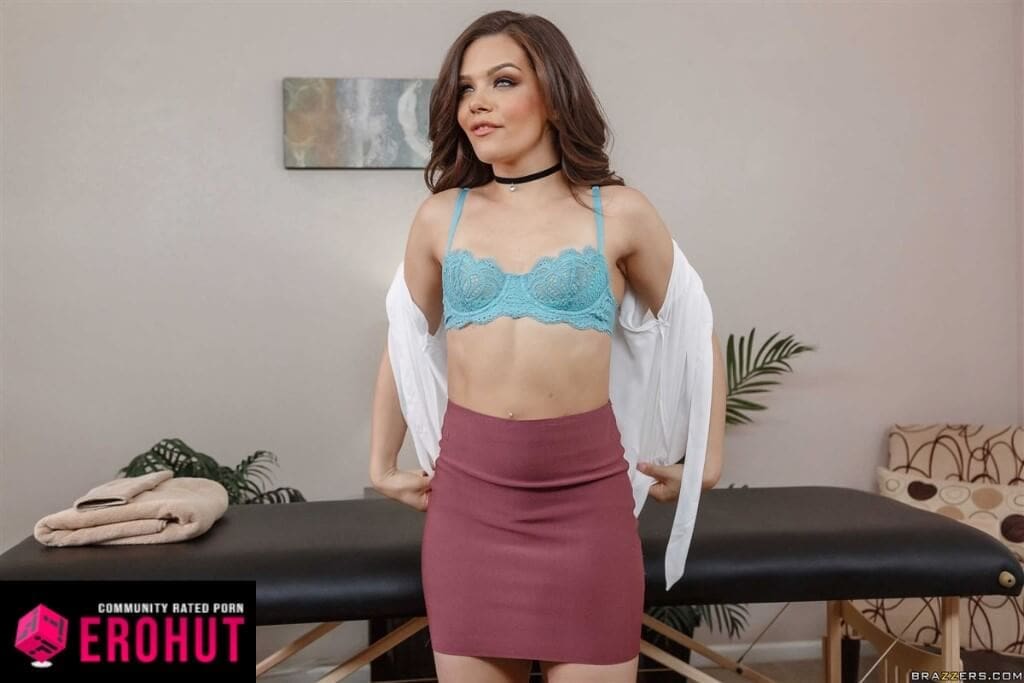 Hopping into the VR porn train, Kimber prefers the digitized reality and that's where most of her videos appear. It was hard to find anything else of decent quality. Should you now just go ahead and buy the headset to face the brunette pornstar? I'd rather not.
Other than decent facial aesthetics, Kimber Woods boasts a solid butt and tiny round butthole. Still not stretched to the infinity and beyond like of her co-workers.
#17 Jade Jantzen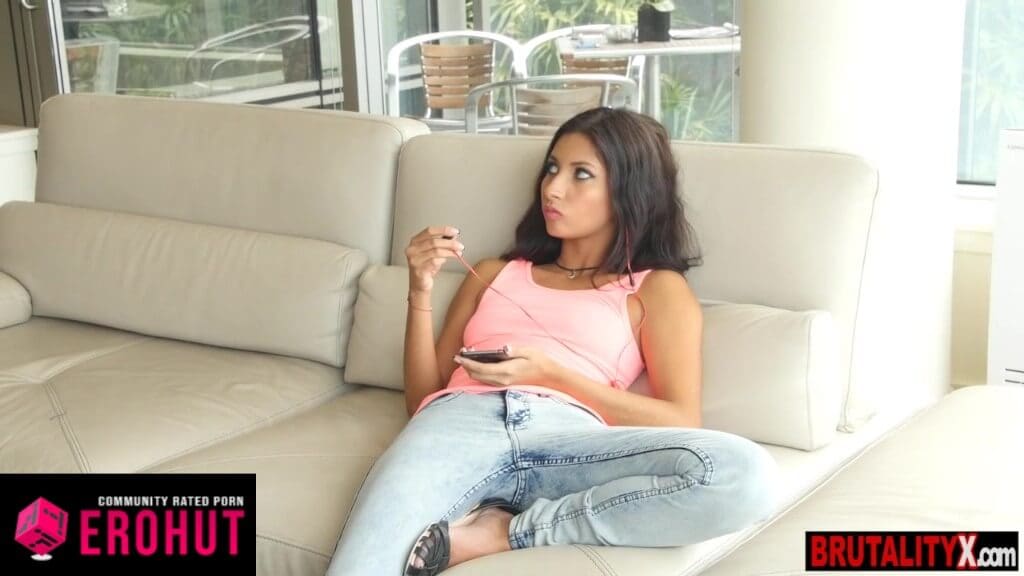 Born on July 1, 1993, in Texas, Jade Jantzen is a pornstar that some could confuse for a MILF. With fading looks that still attract crowds of millions, she has no issues receiving a free drink in a bar. Even more so, there are plenty of virgins who are in deep love with this slut.
Can we blame them though? Round ass and classy style, among brown hair and a bright smile. Just a cool-looking hoe of 1993.
#17 Silvia Dellai
July 10th, 1993 is the date of birth for Silvia who has since decorated her body with tattoos as well as silicone. The 5'2″ tall slut enhanced bazookas to 32B-24-33 tits, and all this meat package is coming from which country? Italy. That's where the best sausages and pizzas are made right? Maybe the tits part was enhanced in some shady hotel in the third-world country, but those do look good.
How many videos are there? Just a few on professional sites, but make no mistake. Dellai has experience working in Prague since 2015, which makes her an experienced dick sucker. Also, just like cookies and cream, Silvia has a sister which too does adult stuff. Before you ask… No, I don't think videos of them together exist, not that I looked…
#16 Jenna Ivory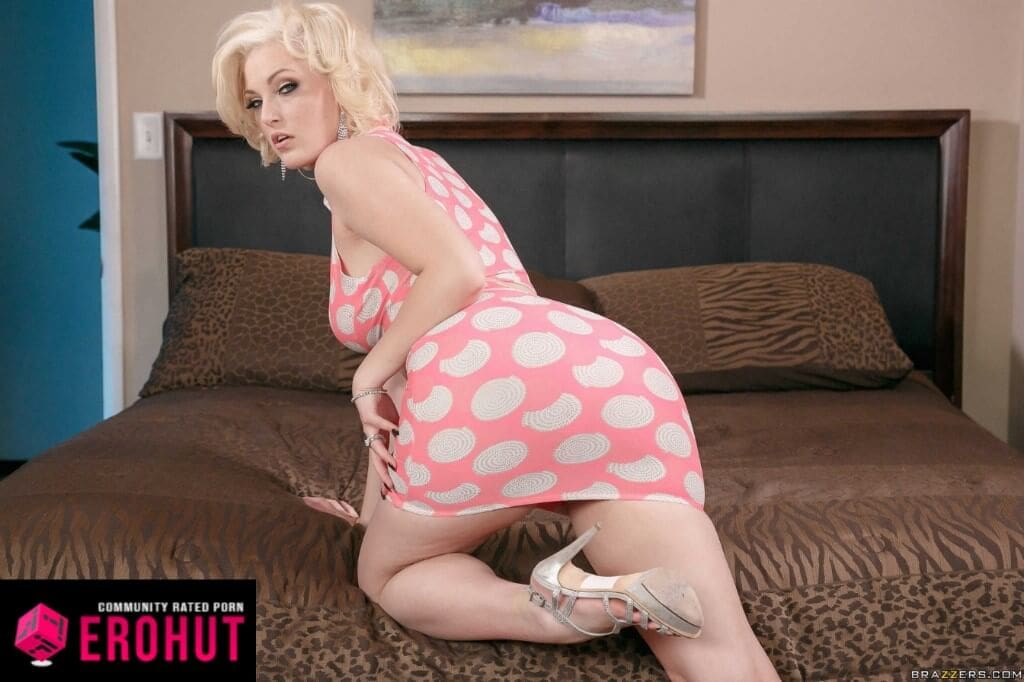 Dyeing hair to the shade of white, Jenna Ivory is a memorable pornstar from the era of 1991 born babes. A few years ago, she used to be way hotter and then somehow switched into a more conservative look. Looks a bit above her age, but maybe Jenna wants to be one of the youngest MILF pornstars?
Should you want to explore the world of this platinum blond, Brazzers.com is here, waiting for you.
#15 Honey Gold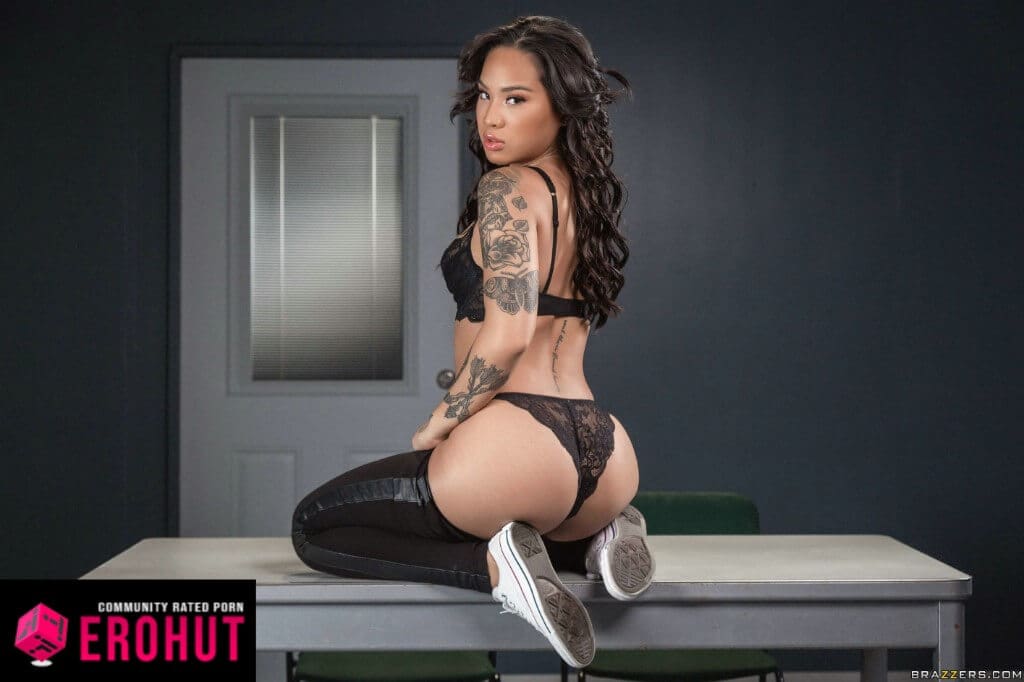 A mix of ebony, black and Asian, Honey Gold is a late bloomer as far as pornstars go. She jumped into the game only last year but quickly appeared on our radar. All thanks to the exotic look and tattoos. Hmm, maybe that tight little body helped too.
To make up for the wasted time, Honey seems to take every opportunity that appears on the way. This beautiful Asian whore isn't saving herself for anything. That's why people can appreciate scenes of hard and extreme sex. In addition to deepthroat oral, anal, interracial, and lesbian scenes.
#14 Cassidy Banks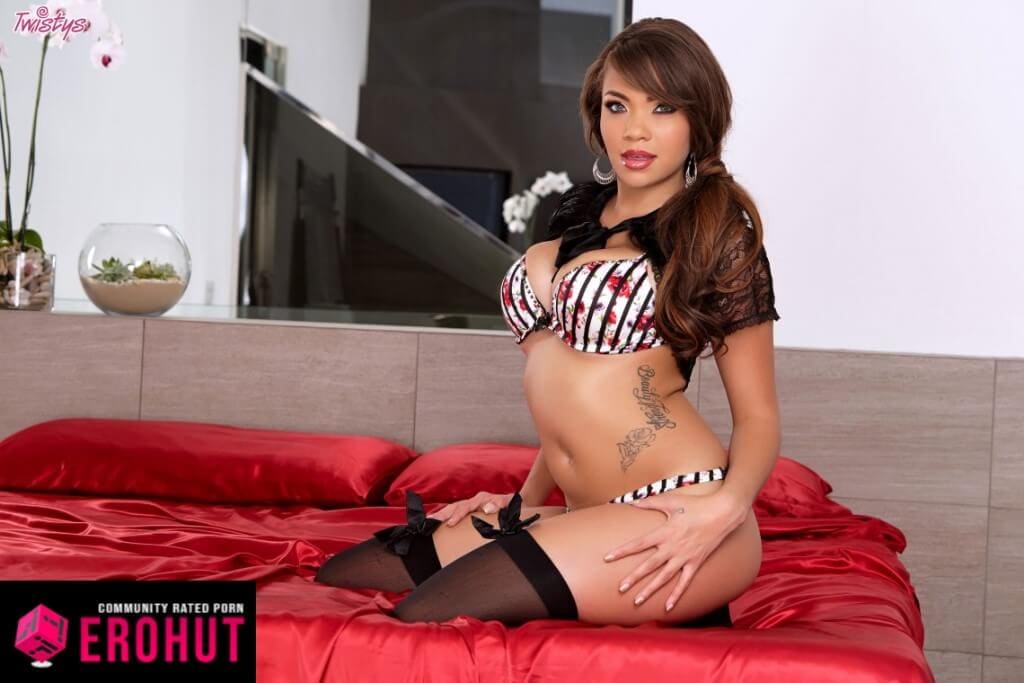 Another ebony beauty that is more famous than some of today's rappers. Can't argue about the intellect either as Cassidy is one smart slut. Reaping multiple awards and best-rated scenes, she is perhaps one of the most successful sluts to be featured on EroHut.
Ten years ago, black pornstars were dead in the water, but now things are turning around for the better. Go to RealityKings.com and discover what made everyone so happy.
#13 Teal Conrad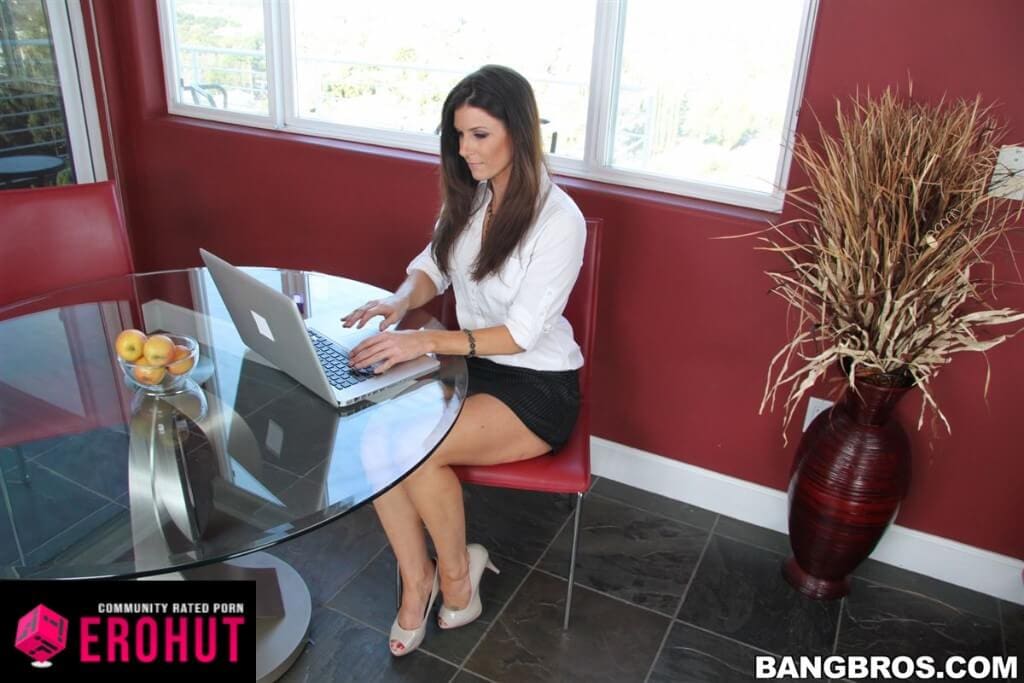 This girl reminds me of the crush I used to have some years ago. It was my ex-girlfriend's best friend and we had some good times. Sadly, she turned out to be one of the worst sluts I've seen, but that's a story for another time.
Teal Conrad was born in June of 1993, in Oregon, and is a mirror copy of the said girl. Just needs to have her nose fixed and I can see this slut being as successful as my ex among her neighbors.
#12 Morgan Lee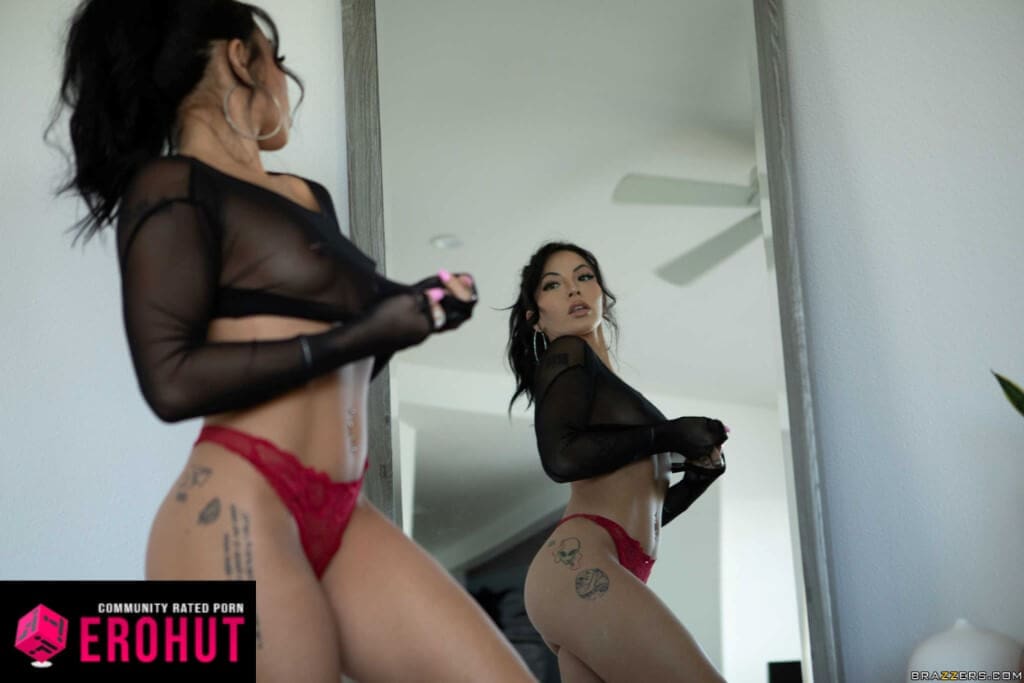 Usually, we expect Asian girls to be timid, so color us surprised with a slut from 1991 like Morgan Lee. The action, performance, and everything else is always classy as fuck.
Starting at the age of 19, Morgan or Lil Kymchii, filled her resume with appearances on some of the best premium porn sites. Now you can see this 5" 1' spinner in BDSM, interracial, anal, glam-core, and lesbian scenes.
#11 Alexis Crystal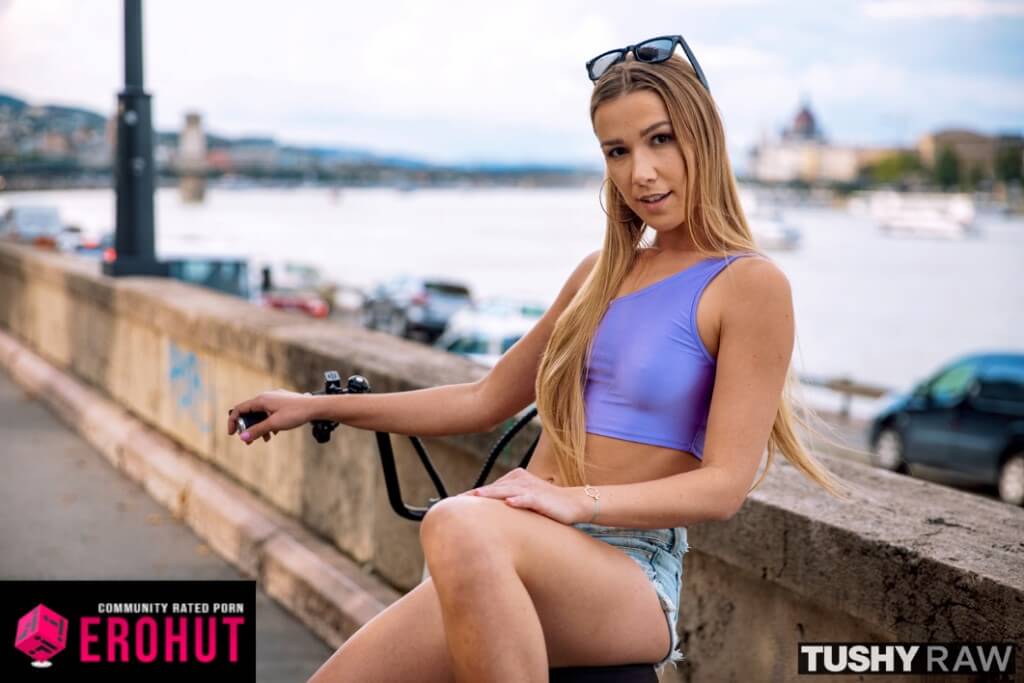 The gravity doesn't do much to redeem the situation of tiny Alexis Crystal tits. At this point, you shouldn't even censor them on mainstream media sites. Having said that, this is fixable to some extent with the pads and other surgeon tricks.
The small cute butt and face are out of this word, however. It would be hard to dump her in the long run if there's still nothing to grab a few years down the dating road.
#10 Elena Koshka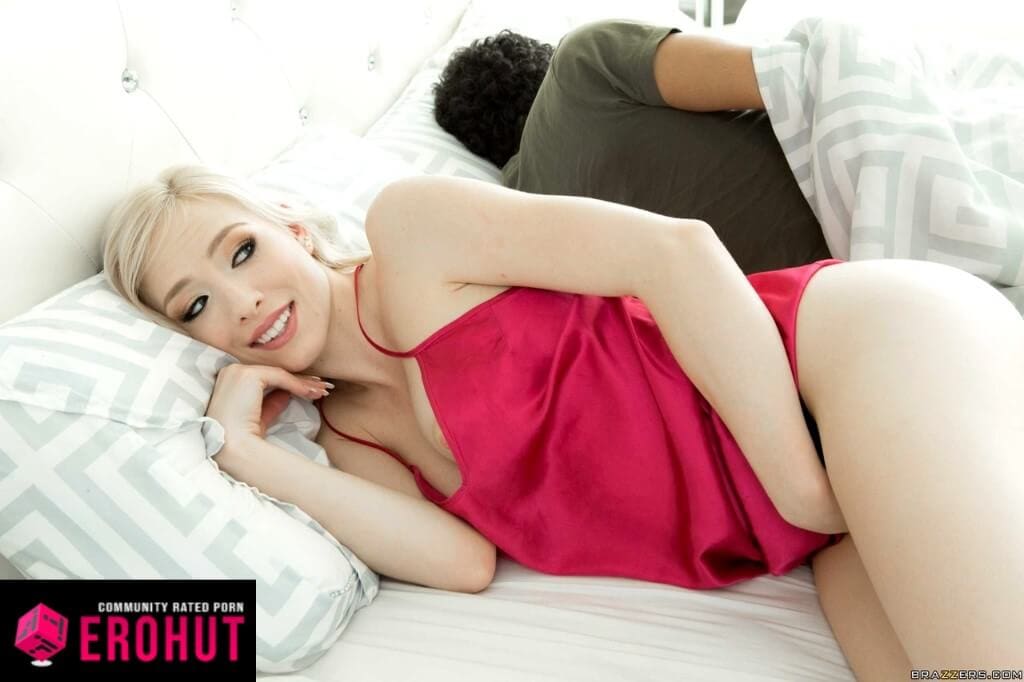 Waiting to get her pussy stuffed before Thanksgiving, Elena Koshka is no slouch. Has been extensively covered multiple times already and mostly in a positive light. That's why we've picked a "not so interesting" picture. Just to show you that some diamonds do have rough edges and this unsexy picture does just that.
At least you could fist her asshole without much care in the world. Yes, born in the cool year of 1993.
#9 Jessa Rhodes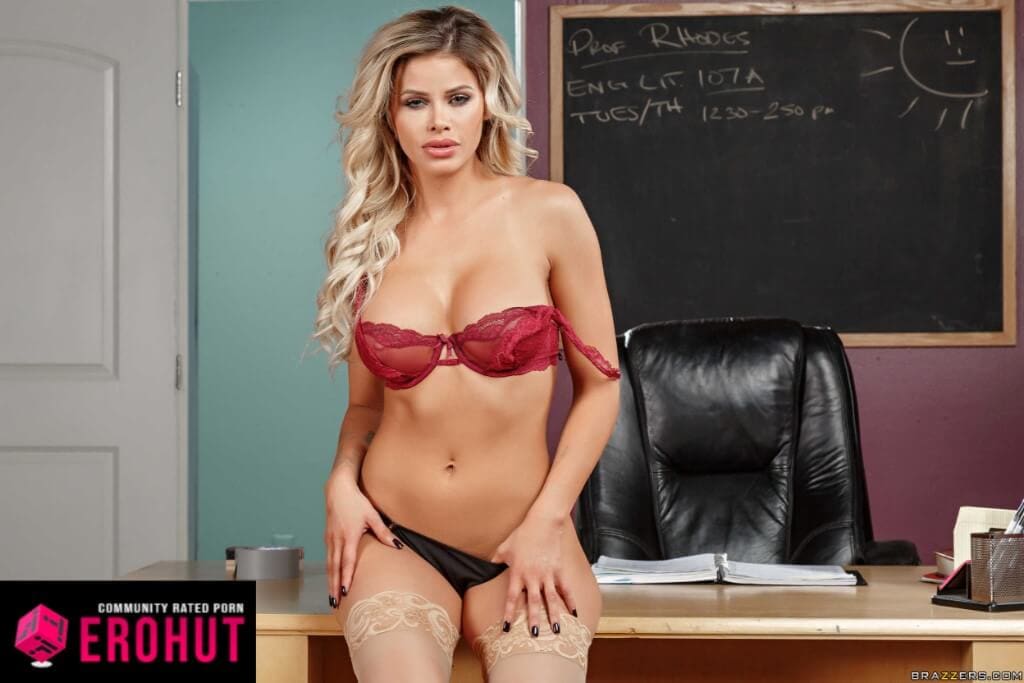 Another blue-eyed blonde on the list! Jessa Rhodes is a straightforward, naughty blonde with a stunning body and a mischievous smile.
Long overdue as a mention, worked her way up from teen porn baring her tiny tits and slim ass to playing femdom secretary and cock hungry college professor. Jessa can go soft and slow, rough and fast, straight or lesbian. One of the top recommendations and our favorites on Brazzers.com.
#8 Hope Harper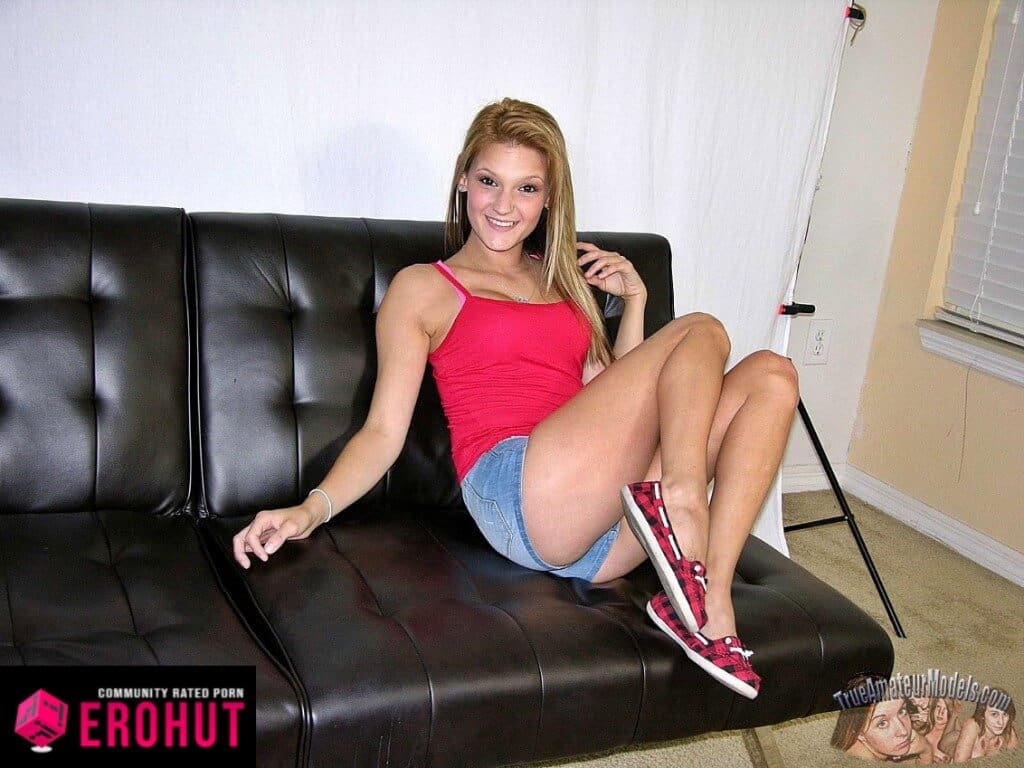 Most of you will know or at least recognize the male fucking Hope Harper, but if not… It's always funny, JMac. He's been milking and smashing the tiniest sluts since the dawn of time and this little bimbo meets his criteria.
Follow both of them via a $0 PornHub Premium account. It doesn't get much better when you pick from the pornstars of 1993. That's the fact.
#7 Natalia Starr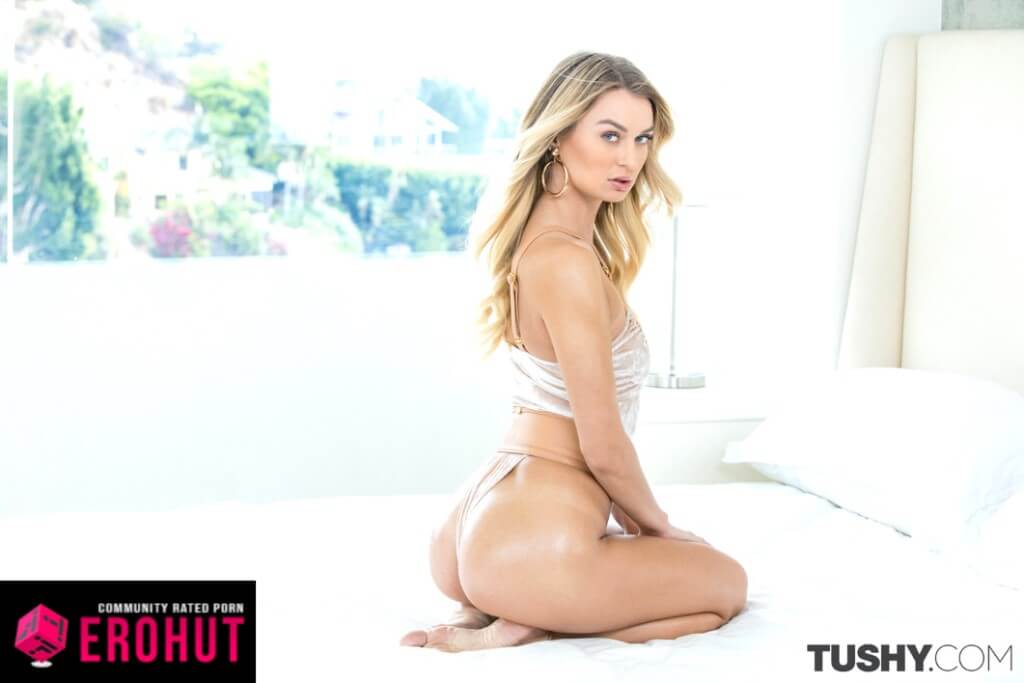 A Polish sensation Natalia Starr has come a long way and is rightfully so in our top 10 pornstars born in 1993. This blonde with sexy eyes looks pretty much irresistible. And that applies to everything she does. Still, watching her bucking on a massive dong is something else.
If you choose to explore the work of this ravishing European beauty, go to Babes.com.
#6 Lena Paul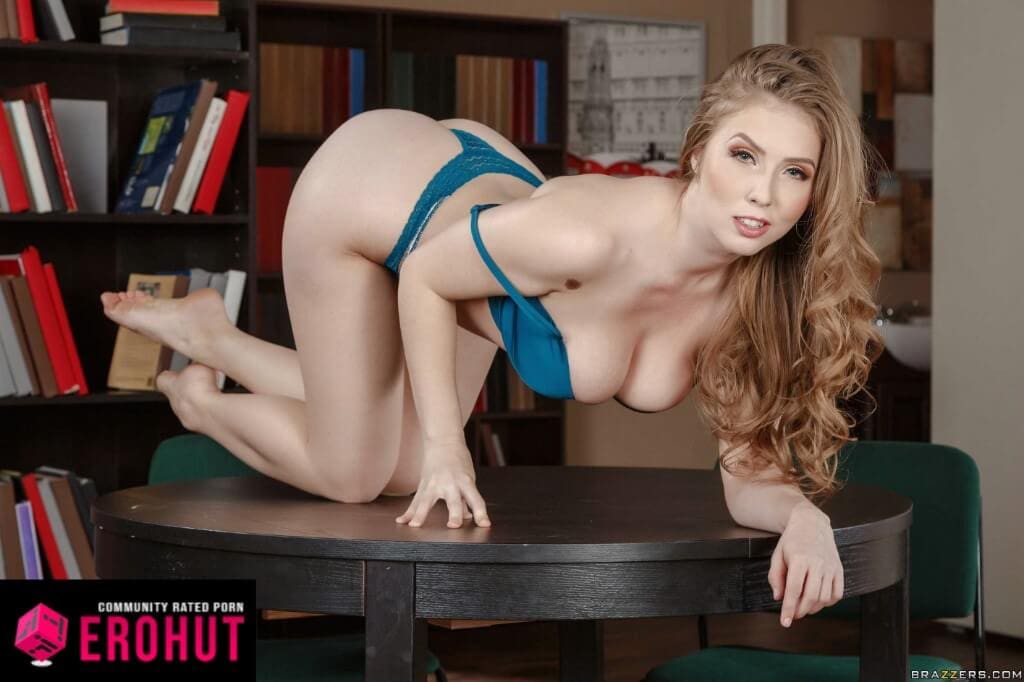 If you haven't seen Lena Paul in action yet, then get ready for a juicy surprise. She's young, beautiful, and has the body of a Greek goddess with big hips and 32DDD tits.
Best of all, there is no turning back after you discover Lena's videos on RealityKings.com. In an instant, viewers will realize that she's a freak that loves boys, girls, and kinky sex.
#5 Mia Khalifa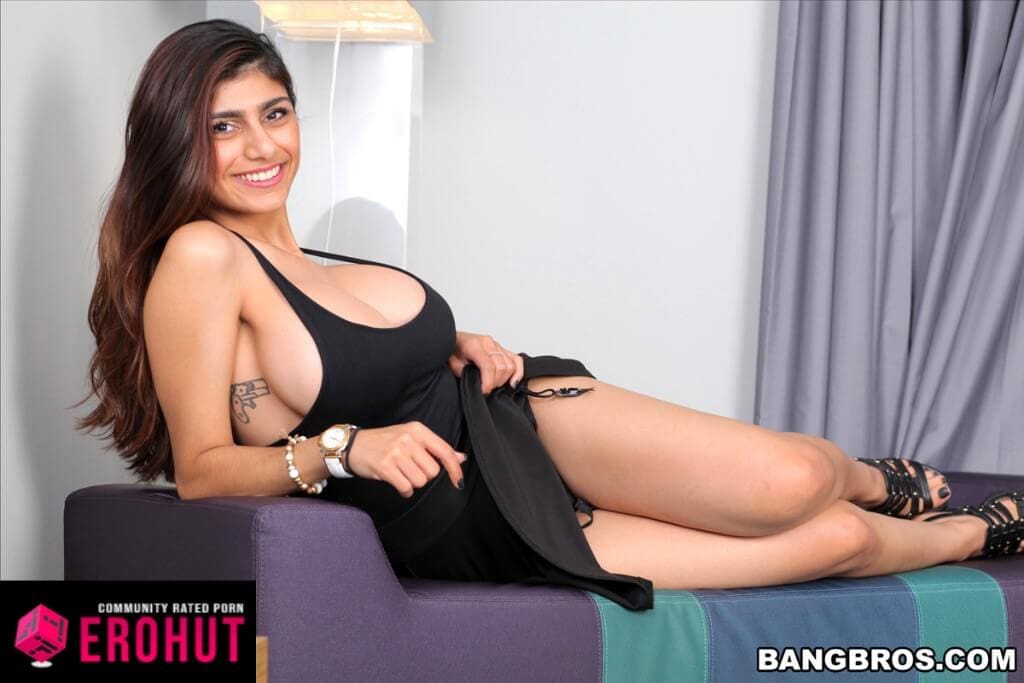 If you haven't been in a coma for the last ten years, then Mia Khalifa is a pornstar that should already be on your search history. Now, if your cock is just waking up, then the 1993-born hoe is here for your enjoyment.
She's an immature, Middle Eastern pornstar with Lebanese roots. With trademarks like huge fake tits, voluptuous hips, and a massive love of big dicks. Catch her interracial, lesbian, and group sex videos on the $0 PornHub Premium network.
#4 Malena Morgan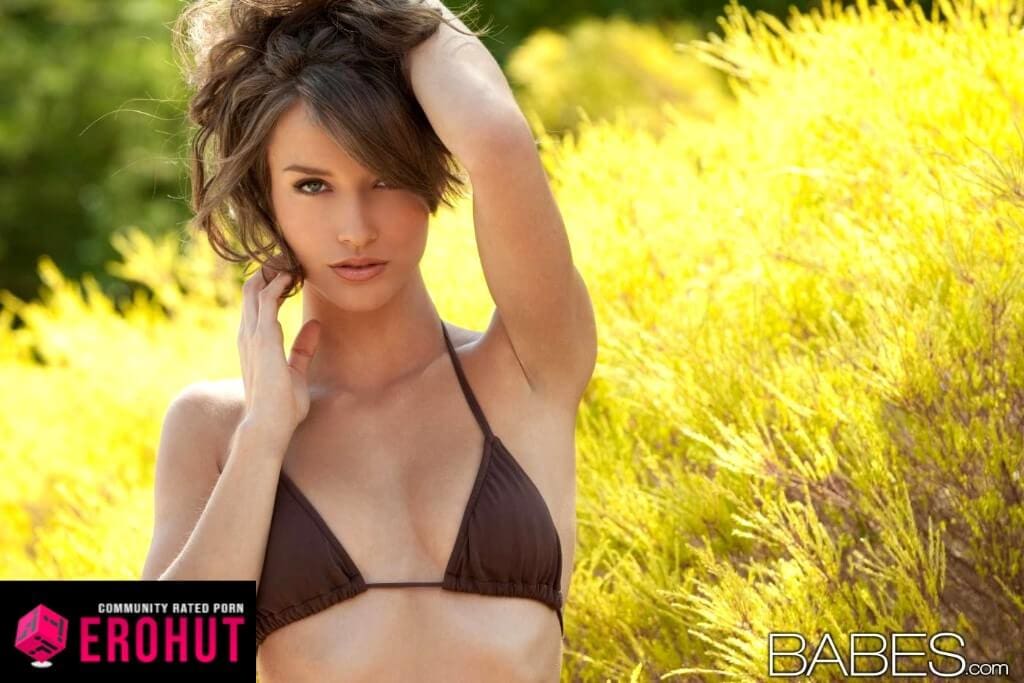 The best and worst of all pornstars, Malena does not like dicks, as simple as that. This very fact has saddened us to the point where we can't come back. Not sure if the genes are to blame or what, but we hope that Malena Morgan switches spices up those sexual preferences.
Born in 1993, she got famous rather quickly in a lesbian scene, could very well be one of the rarest pornstars that are true lesbos.
#3 Kate England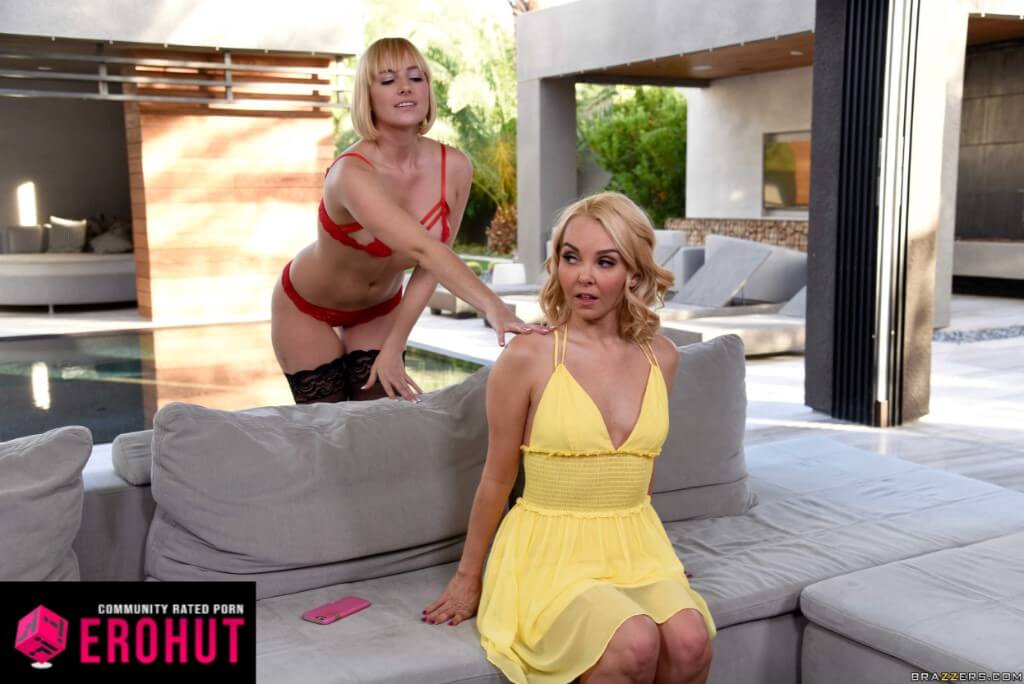 Simply Pearl or Kate England is a drop-dead gorgeous blonde with an all-natural body that every guy can enjoy or appreciate. We love small tits, puffy nipples, and a pretty face. Can't name a favorite video but Kate has seduced stepsisters, got involved in an interracial gang bang, and spread gallons of whip-cream on top of that ass.
Be careful though and don't be fooled by this pornstar from 1993. Kate can be nasty but see for yourself on RealityKings.com.
#2 Ariana Marie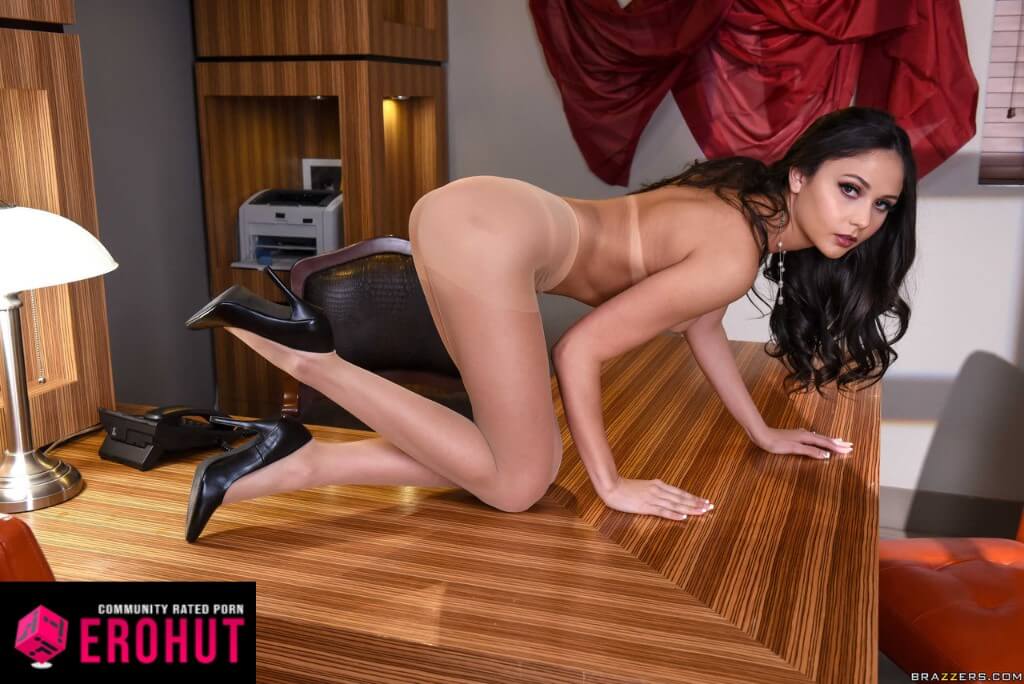 There aren't many Latina pornstars born in the year 1993 that are as hot or as exciting to watch as Ariana Marie. This "Twistys Treat of the Month" isn't afraid to experiment
Therefore, you can see Ariana being bound and fucked, playing a domina, getting ass destroyed with black dicks, and more. Even staring in cosplay porn. To fantasize about this beauty, go to Twistys.com.
#1 Krystal Boyd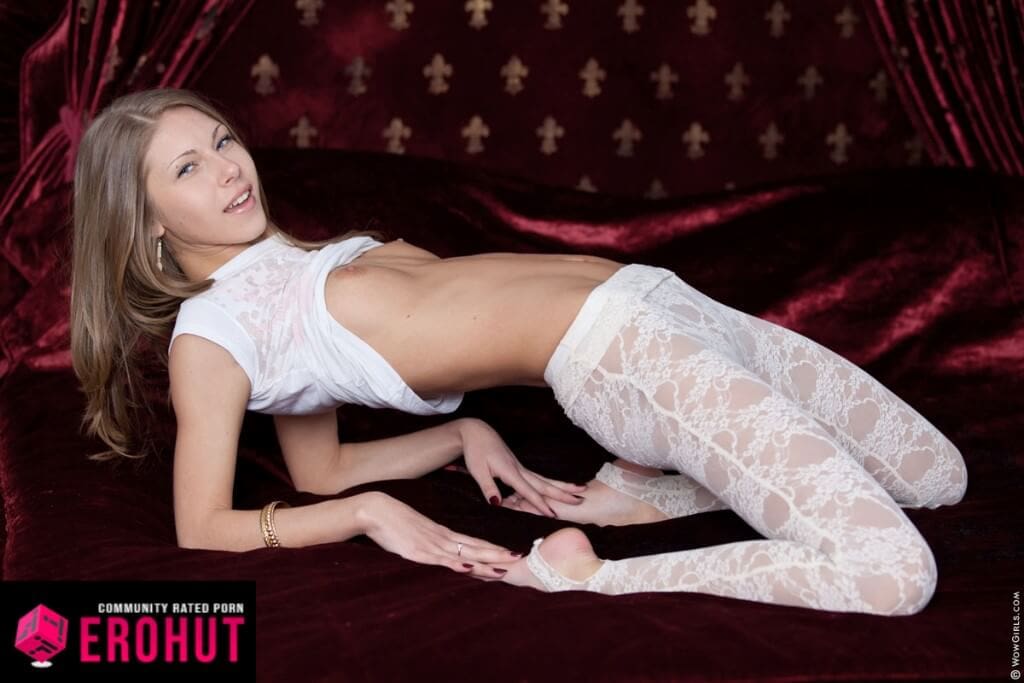 You can't have a Russian pornstar article without Krystal Boyd nor a list of pornstars born in 1993 for that matter.
This skinny, anal-loving nymph is the perfect babe for fans of hot and sensual teen porn. She has a lot of aliases like Abbie, Anjelica, Abby H, and Slim Anya, but you can find them all on the 21Sextury.com.