Have you ever wondered who are the best pornstars from Portugal? Well, now's your chance to find out and satisfy your curiosity. We're looking for booty in this seafaring European nation, and there seems to be plenty to go around. Being so close to Spain, the similarities of women living close to one another are obvious. For outsiders, every single one of them will look the same, just like how South Korean sluts don't look that different from other Asian countries. Today, I will educate you about the differences between Spain and Portugal, and it all comes down to pussies.
So, let's look at some of the top Portuguese pornstars and see what we got here. Don't forget to vote or to let us know if you come across other hot chicks that we need to add to this list.
#16 Simony Diamond
Coming from Lisbon, Portugal, Simony tested ass waters with Danny D and that video got close to a million views almost immediately. Maybe it was her age (almost 40-years old) or the bleeding asshole that left this MILF unimpressed, but she never went back for another round.
So, if you wonder why we would rank Simony at the very "last" spot or below many other Portuguese performers, this is your reason. In Diamond's defense, that video was one of the best and highest-rated on Brazzers. She went with a bang and disappeared on her own terms and on a high one.
#15 Jazella Moore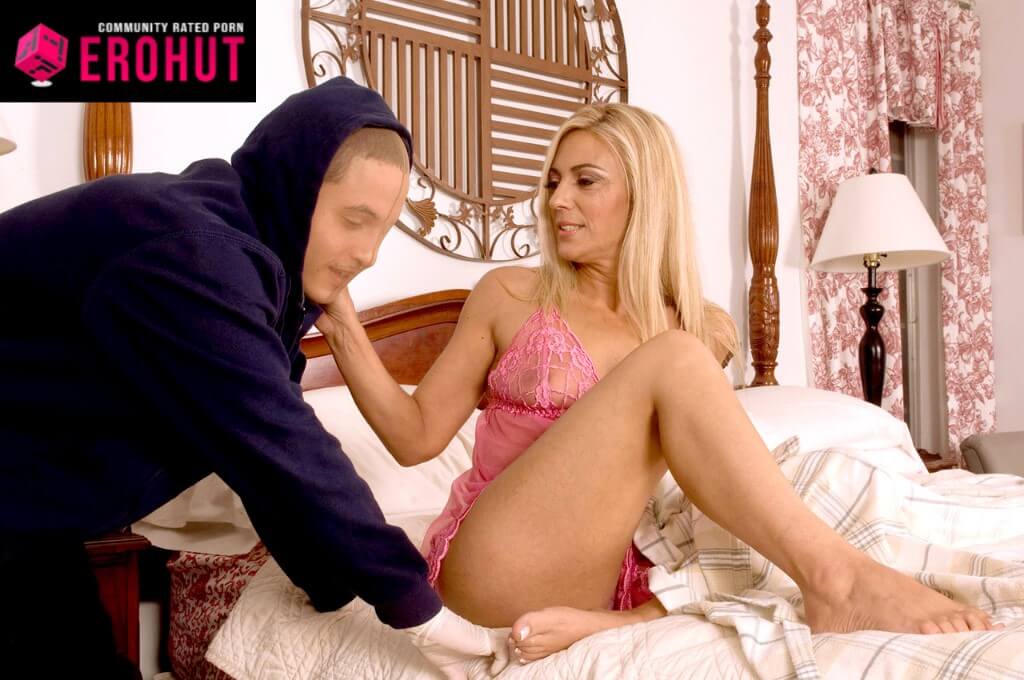 According to the internet, Anabela Mota Janke or Jazella Moore was in the industry for mere two years. Born in 1965, the hot blonde from Portugal is made for the fans of mature babes.
Unlike many older pornstars, she kept herself natural, and we only wish that Jazella kept at it. Nonetheless, despite receiving many downvotes on EroHut, we like this one too. Being the most hated performer on EroHut, miss Moore doesn't seem to care. If someone could explain why that is even the case, I'd appreciate it. I'm talking about the voting results.
#14 Sonia Kel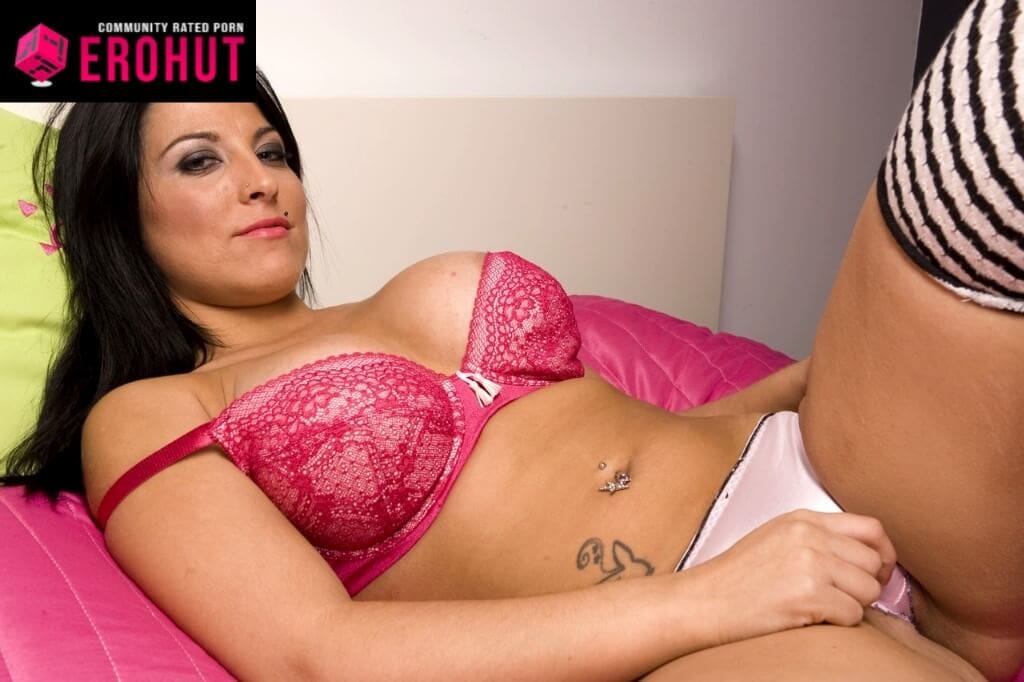 It's hard to tell what's happening with the dude's dick as it's white, but it's none of our business. If Sonia loves to fuck guys with infection, then we can't argue with that either. As pretty as they come in Portugal, with fucked up mind that everyone here loves.
Busty breasts, cute head, and other cool features. Overall, a decent Portuguese whore that is on $0 PornHub Premium. Streaming videos with Sonia in low-resolution feels like reliving the good old days of Angela White, they are almost identical looking. Which of the two is the uglier one? Judge with your mouse clicks.
#13 Charlyse Bella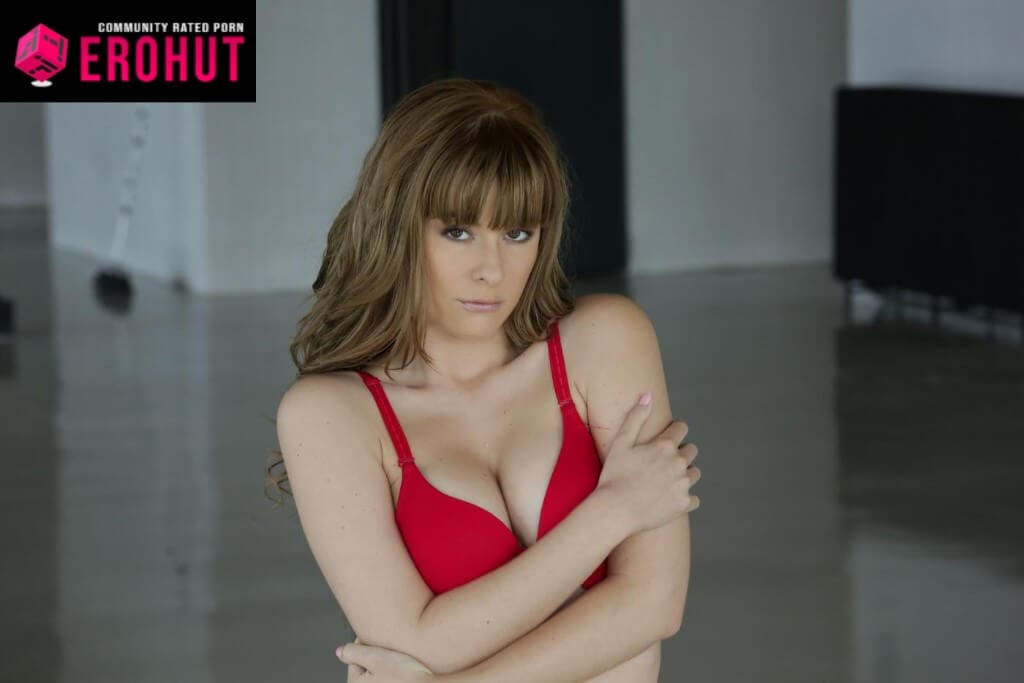 Charlyse Bella is one of those idiotic pornstars with the most aliases. These include Charlyse Tinkerbell, Charlyse Angel, and many others. But as Shakespeare once said, a rose by any other name would smell just as sweet.
This tall Slovakian blonde with little boobs is simply angelic, whatever you call her. Personally. We prefer to call this one a massive slut. Of course, as cute as some girls are in the porn business, you can always expect to see them doing nasty acts for the camera. The same is true for Charlyse who deepthroats dick, loves anal, and takes creampies like no one else. See her on Brazzers.com.
#12 Rebecca Pinair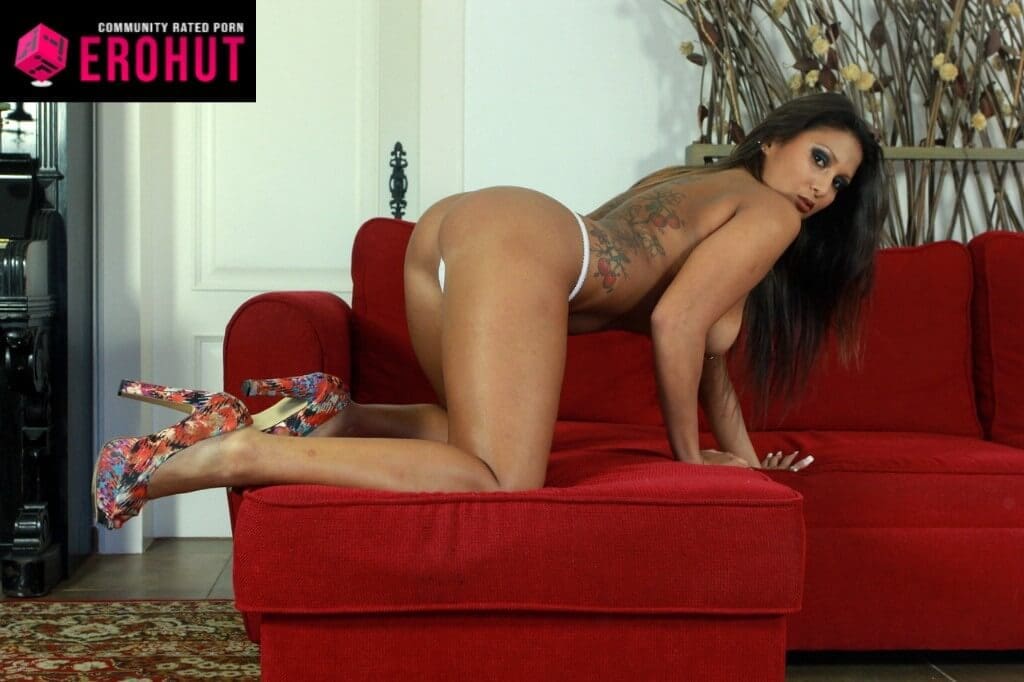 Fresh from the pond of European pornstars from Portugal, Rebecca Pinair is your hoe on the right. Wearing a maid outfit and no bra, it's clear what are the intentions of this babe. She is among the least popular on the list.
However, that's a chicken and egg situation. The only way to make things better is by educating everyone about the existence of other performers. What's that? Two Portuguese sluts for the price of one?
#11 Ishida Karen
This might be the first time me seeing a half-Japanese and Portuguese pornstar. Looks interesting enough, with some exotic traces but doesn't move far from the needle of an Asian performer. Looks like those Japanese cells took over.
Only a very limited number of videos is available online. The situation is not encouraging. You can count all Ishida's scenes with your tits or balls. Hopefully, some motivation from the EroHut community will push her into making more of the same.
#10 NoeMilk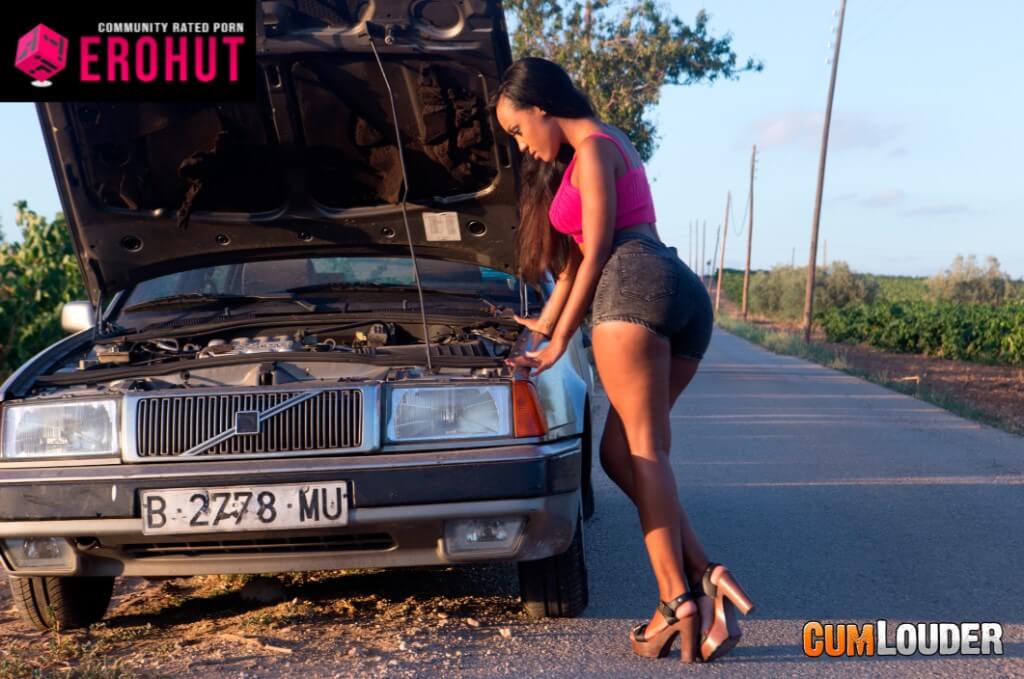 If you thought that all Portuguese pornstars were white, then you're in for a pleasant surprise. This is NoeMilk, young and athletic ebony from Portugal that keeps her 24-year-old body in pristine condition. It's an exotic pornstar from the roots of Europe.
Active since 18, Noe has at least 50 scenes out for sites like MetArt.com. An exhibitionist at heart, she won't only show off her ass, but also love to get it pounded whether indoors, outdoors or in public.
#9 Sofia Takigawa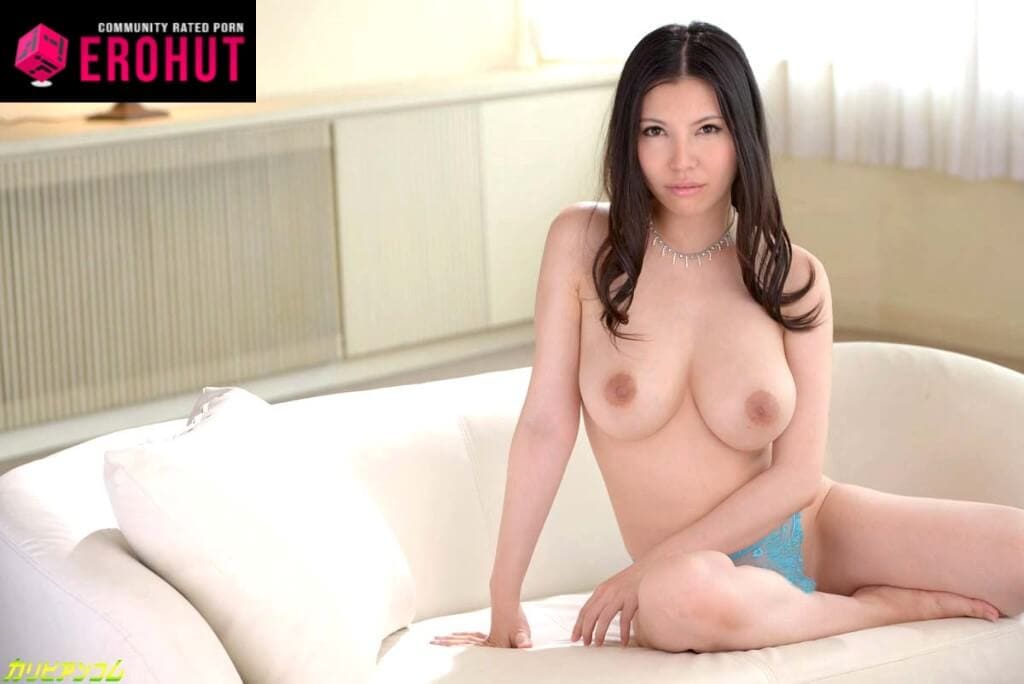 Sofia Takigawa was born in Japan to a Portuguese father and grew up in Portugal. That was before returning to Japan to try her luck in the porn industry. Now 30, Sofia has been at it for six years and has at least a dozen of videos under her name.
Everything from sex on the beach to solo scenes. Just another whore in a bucket of whores. Also, is somewhat into cosplay porn. For someone who poses naked in the sea setting, she sure lacks any tan. It's a curse for Asian women who can't have brown bodies no matter what. At least you get facial features that don't fade away until the age of 80.
#8 Ana Monte Real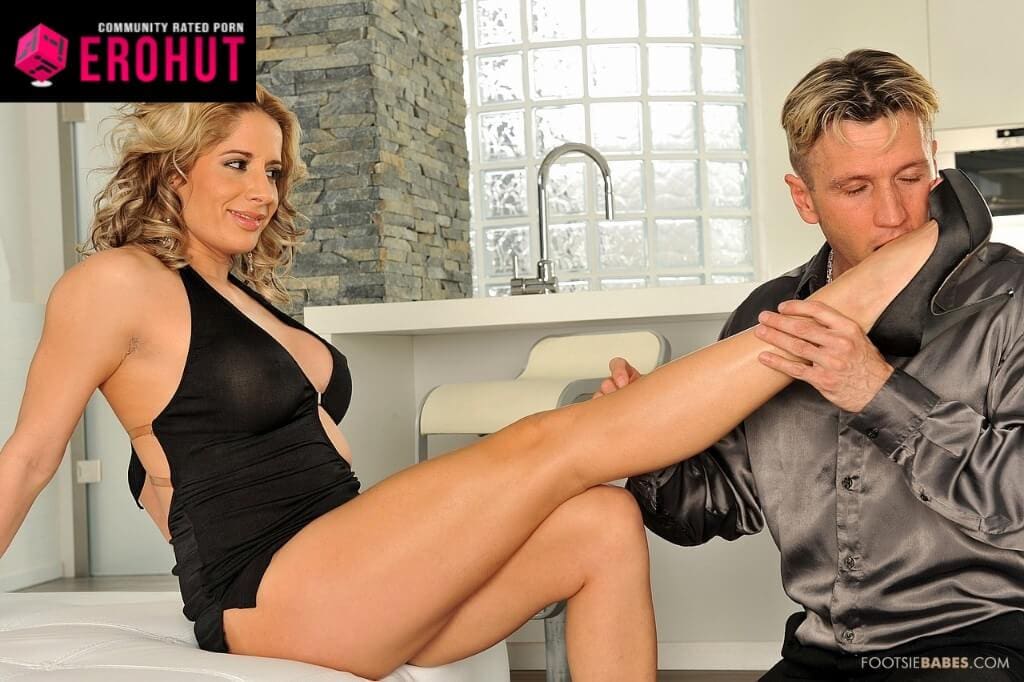 Ana Monte Real, or Ana Montereal, is a blonde MILF that spent three years shooting porn. Her work mostly includes scenes for the greatest European porn site, 21Sextury.com. Although her time in the industry was short, Ana made the most of it with anal, foot fetish, and some wild pussy pounding scenes. I cannot tell if this pornstar is really into toes or not because the way she looks at the guy is suspicious.
She's among the most exciting Portuguese pornstars. Experiencing her is like watching a piece of history. Not sure what kind of "history" that would be but try to not creep Ana out.
#7 Nina Trevino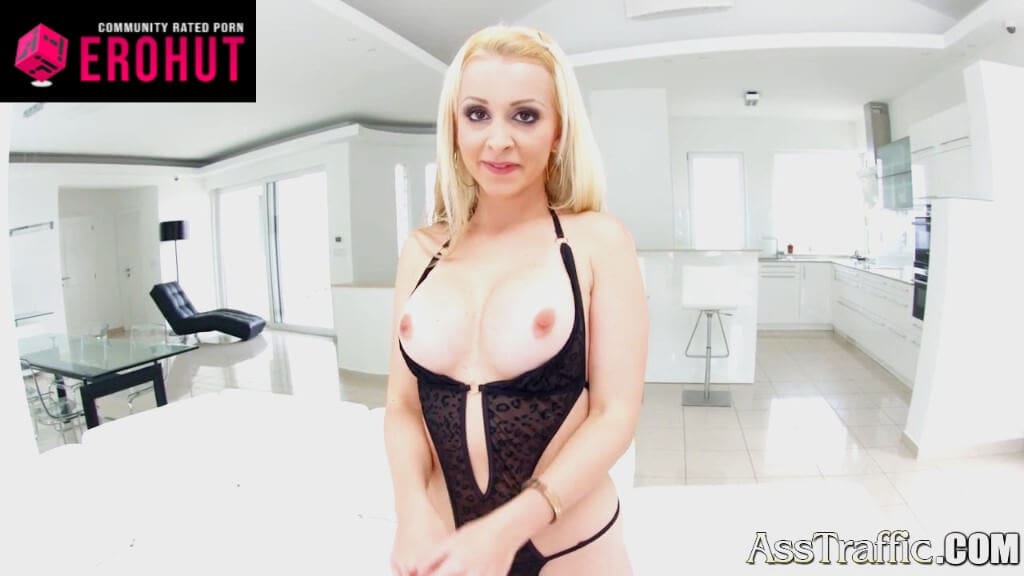 Gorgeous blonde Nina Trevino has entered the porn industry at the ripe old age of 27. Sadly, there are just few scenes under her name with nothing new coming. Still, those of you who enjoy lesbian action with lots of fingering can go to SapphicErotica.com and see Nina firsthand.
It's a pornstar worth falling in love with, but not something you need to follow. Because you know, retirement.
#6 Paola Imai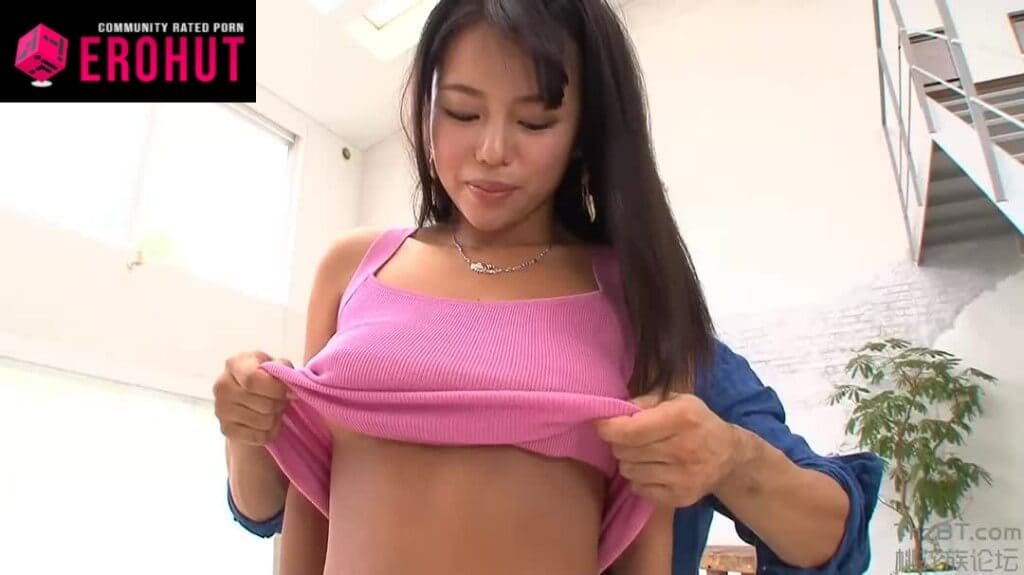 Accept the looks or move on. Can't find much good to say about Paola, except for the ethnicity and country of birth. You guys need to get more hot Portuguese sluts into adult business or risk flooding market with mediocre ones.
Having said that, there aren't even twenty hoes to talk about yet and this European country had dozens of years to do so. At least natural tits are nice and some healthy growth in the crotch area.
#5 Scarlett Johnson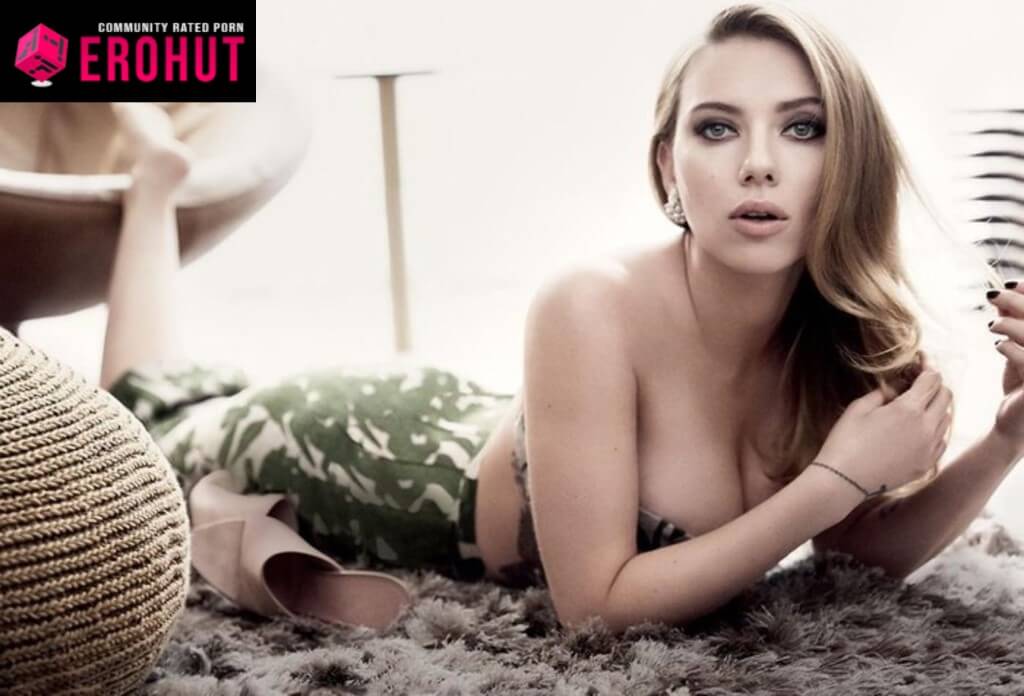 The last on our top 10 of the hottest Portuguese pornstars is Scarlett Johnson. As another late bloomer, she decided to get into porn at age 30, or four years ago. So far, Scarlett has managed to film a few scenes for Mofos.com, the famous amateur site.
With multiple scenes in place, this slut already had doctor sex, fucked in public, and explored fetishes for BDSM networks. We can't wait to see more. The way Johnson hangs her tits reminds me of the Borat's cock camouflage, mostly due to the bright green color. Although it's been far too long since we've seen someone with a top as bright and colorful as this one.
#4 Fabiana Britto
Isn't she the sexiest model for the Portuguese Playboy? Fabiana Britto won't be classified as a pornstar and is more of a nude glamor model, which is great too. There aren't enough performers in Portugal, so let's split some straws.
I mean, porn is sometimes about nudity, great boobs and this woman has everything. Would love to explore more galleries and who knows… Maybe in the future Fabiana will transition to something even hotter, like solo videos. That's all you get for more.
#3 Anastasia Lux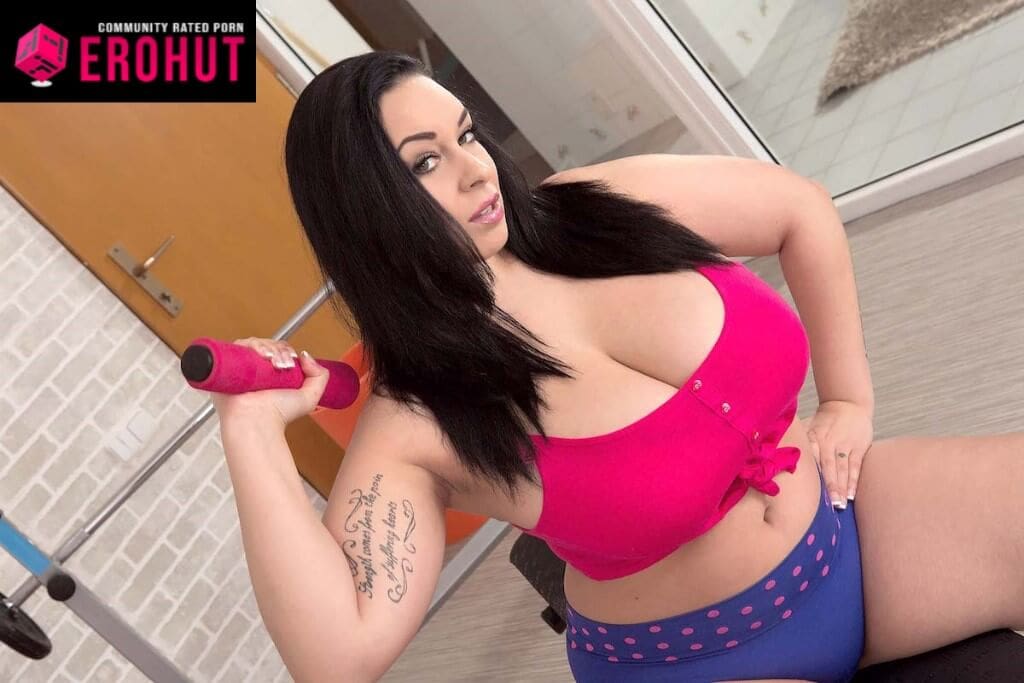 Brunette BBW Anastasia Lux is another beauty born in Portugal that now calls a foreign country her home. The UK-based beauty with green-eyes and massive natural tits stayed around for a few years in the adult business and shot multiple scenes.
In Anastasia's videos, she fucks black and white guys, takes every creampie that comes her way, and never says no to tits fucking. Fans of plump and busty girls can watch this Portuguese babe on $0 PornHub Premium.
#2 Erica Fontes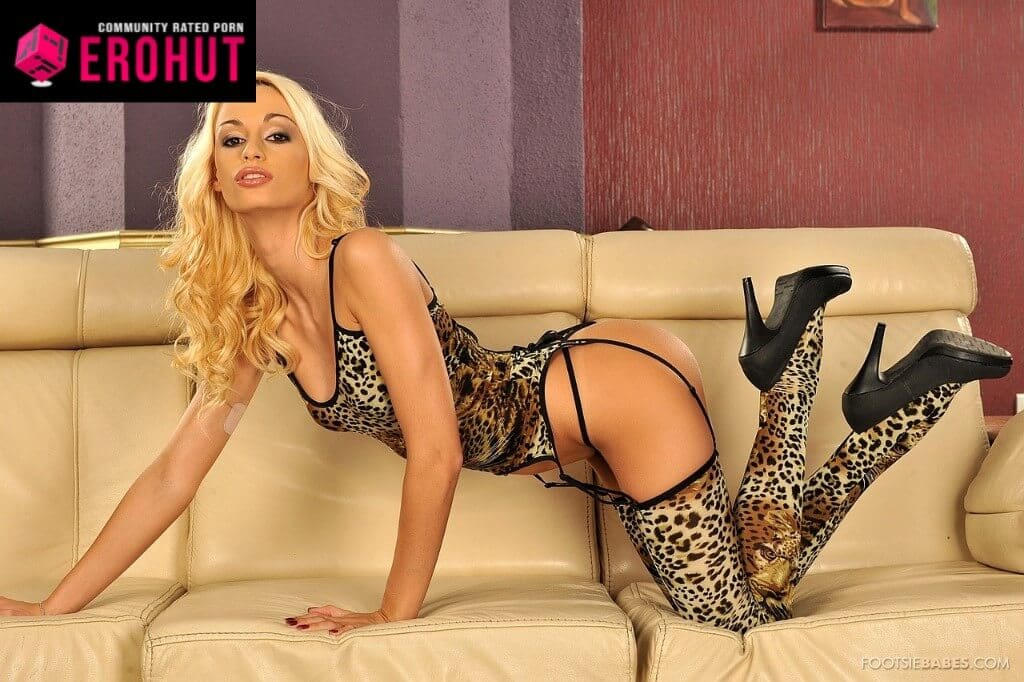 If there's one Portuguese pornstar you've heard of already, it's Erica Fontes. This bleached blonde, born in 1991, started with a cute and tiny pair of tits that grew as she established herself in the adult industry. You can see Erica in glam-core scenes, fucking in public, riding a BBC, taking it up the ass, and banging old guys.
If any of that rings your bell, watch Erica on Brazzers.com. Dozens of scenes will make your balls empty. Soon to be over 30-years old, she spends days with her husband who is just a regular guy, without any experience shooting porn. Pornstar couples are scarce but everything is possible when you love someone strong enough.
#1 Susana Melo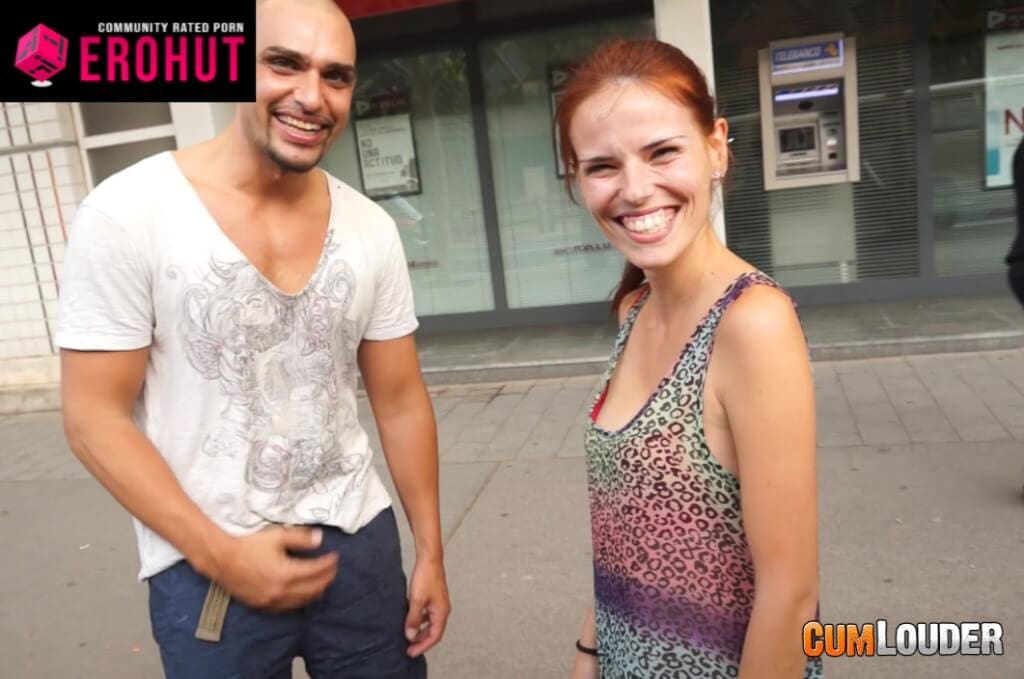 Susana Melo is another 27-year-old pornstar from Portugal. The slim redhead has worked with sites like LegalPorno.com and continues to put out new scenes. Among her best work is a famous glamcore office sex scene on the very same network. With worthy mentions going to first-time interracial DP and the collaboration with Rocco Siffredi.
Not as popular as Erica Fontes, but equally as hot. Mellow appearance has pushed many fans at the edge of their seats. In the end, you're left with a pornstar that represents Portuguese women the best. She might not appear like a hardcore slut who deepthroats and takes miles of dick, but that's exactly what you get on a set. Not sure what is Susan like in real life, but I smell chill vibes.