Most people who are no longer keep an eye on adult entertainment don't do much more than watch videos or flip through galleries. Some of them open up their bookmarks for either free tubes and enjoy ads or switch to something like premium porn websites.
Nonetheless, if you want to stay up to date with your favorite models and check what they're doing, then Twitter is the way to go. To help you out, we've found out who the most popular pornstars are on Twitter. That was an easy task as all we had to do was check their number of followers. Yes, so you don't have to. Maybe our post will breathe a second life to Twitter?
Kenzie Reeves – 540K Followers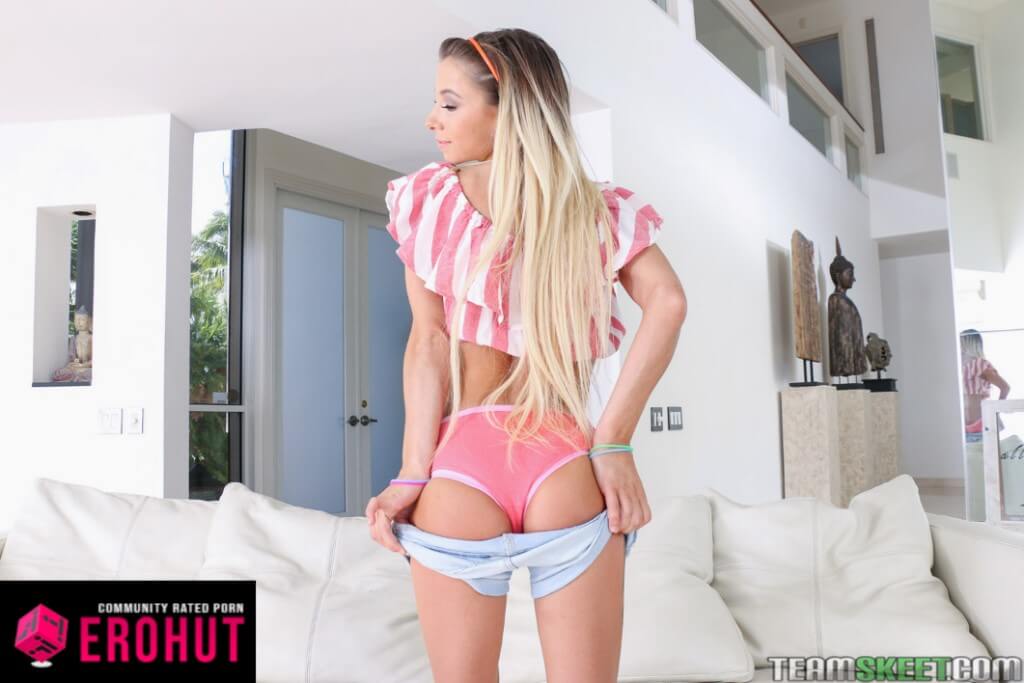 Our favorite little slut, Kenzie sure has changed a lot in recent years. Went from the trashy ghetto chick that eats dick for breakfast to a refined woman that asks for appetizers first. Among all pornstars here, she's the least popular on Twitter.
However, keep in mind that Kenzie's videos beat most of these performers when you compare views and likes.
Twitter Account: @kenziereevesxxx
Gina Valentina – 620K Followers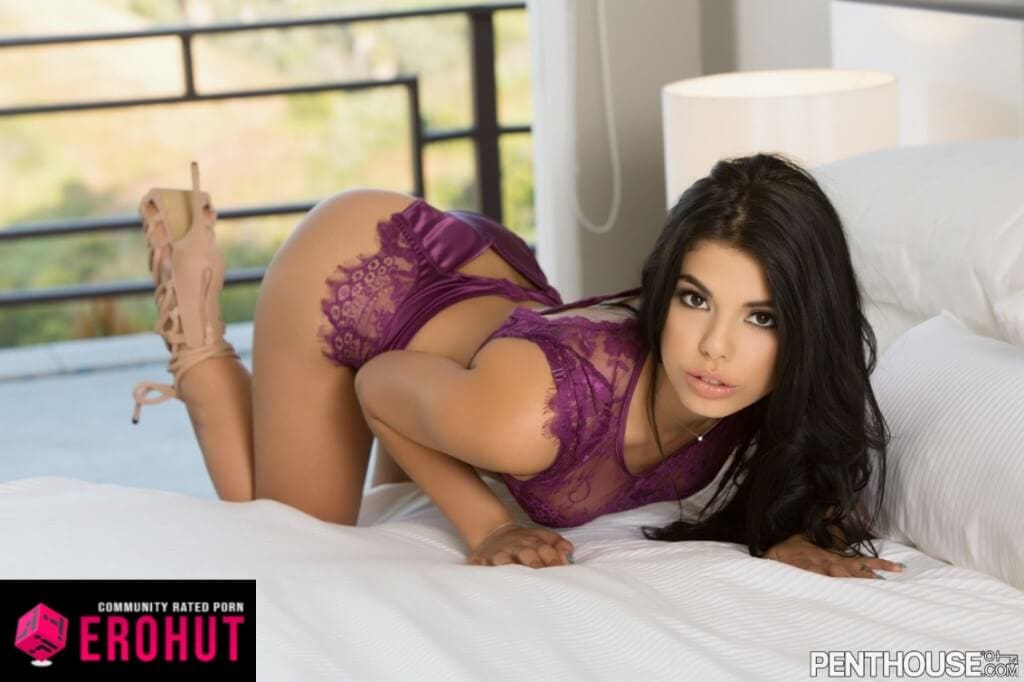 There go industry secrets on how a pornstar on Twitter can get followers. Spoiler alert, it's all about pornography and nude images. Gina Valentina tries to post selfies or content with clothes on and whether that works…
Yeah, I'll go ahead and say that she would be at over a few million fans instead of 500k. Not to say that there aren't any though!
Twitter Account: @gvalentinaxxx
Phoenix Marie – 680K Followers
The legendary hardcore MILF slut and a queen of anal porn, Phoenix Marie can raise dicks of all kinds. Her Twitter doesn't feature graphic material and that reflects followers in thousands not millions, but she's a smart lady. Yes, we all know that "hoes are dumb", but this aged bunny continues to impress us. From learning multiple languages to cheeky tweets.
By the way, Marie is ~40-years-old which means old.
Twitter Account: @PMarizzle
Samantha Saint – 740K Followers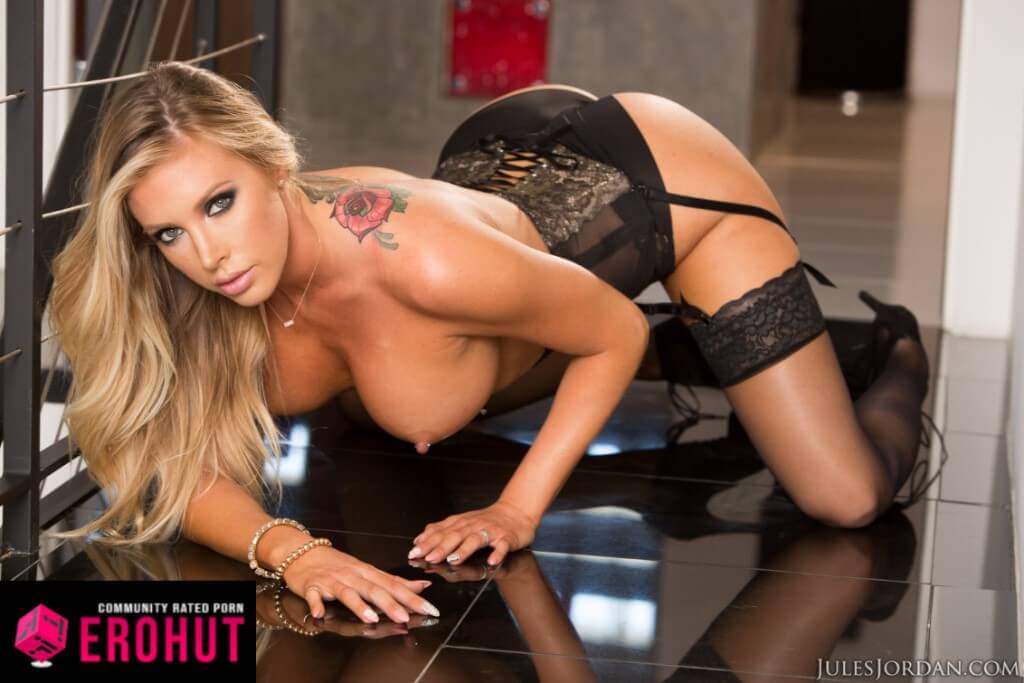 Some nudes, a few porn scenes, and random posts, that's Samantha's Twitter in a nutshell. She was first on our list! Simple, green-eyed blonde with a magnificent pair of boobs that have been implanted since 2011.
Samantha is known for lesbian group scenes as well as for her love of rough sex. Judging by her Twitter profile, she's also into the Super Bowl and the UFC. Where do you find her outside social media? Samantha is a regular at Twistys.com.
Twitter Account: @MissSaintXXX
Madison Ivy – 780K Followers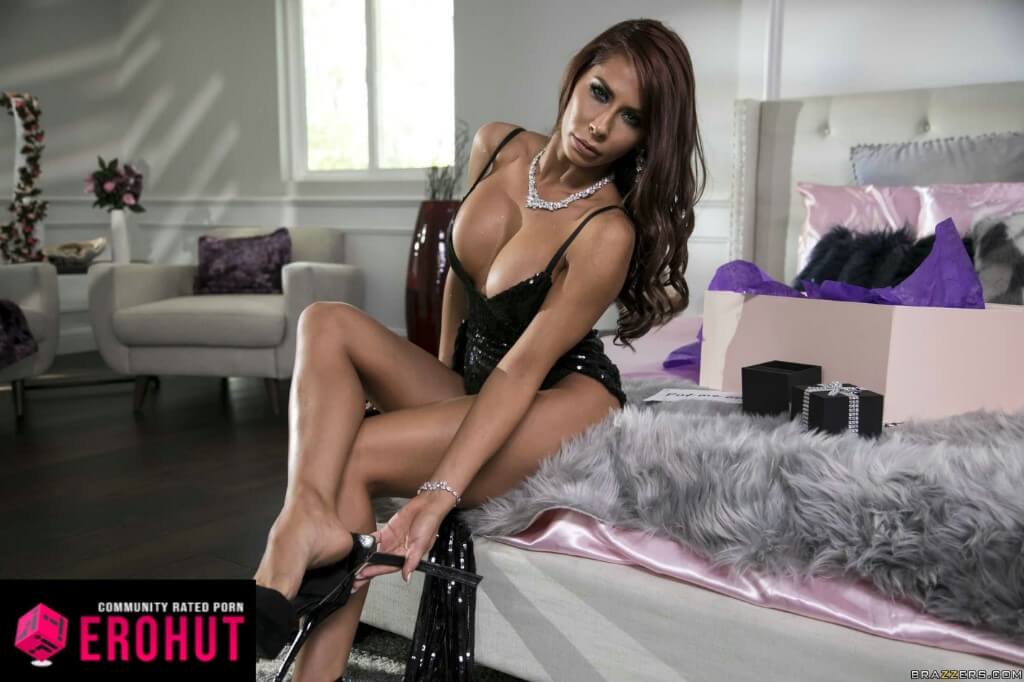 Random nature pictures, funny retweets, selfies of every kind, and promotional material. Also teasing erotica videos! One that made me cum was the pussy rubbing one and it was through panties.
Madison Ivy knows what gets your engine going and has a fair share of beautiful tweets. She will be celebrating 1 million followers next year; I can assure you that. More on the artistic side than vulgar sluts that post just their tits.
Twitter Account: @madison420ivy
Adriana Chechik – 850K Followers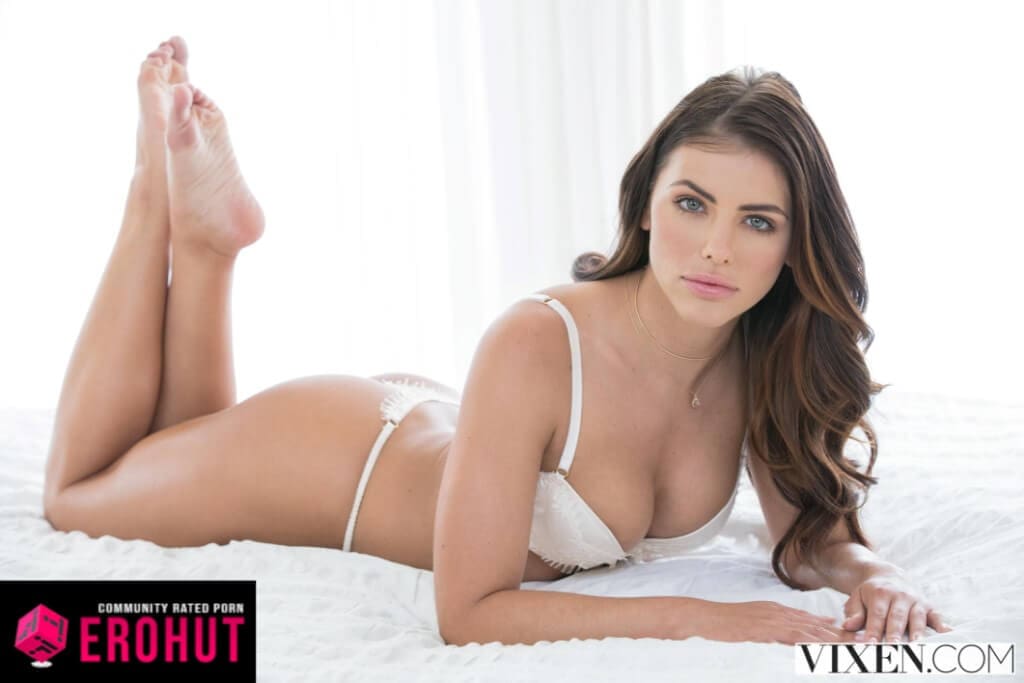 Minus the AVN Awards spam posts that were reposted daily, Adriana has a solid Twitter profile. The nastiest chick in porn doesn't post extremes, but an occasional squirt or hardcore anal video tease will still appear.
It's a great follow if you love Adriana since she always teases new scenes, etc. Not much of a personal stuff poster. Maybe her account is controlled by the media company?
Twitter Account: @adrianachechik
Abigail Mac – 900K Followers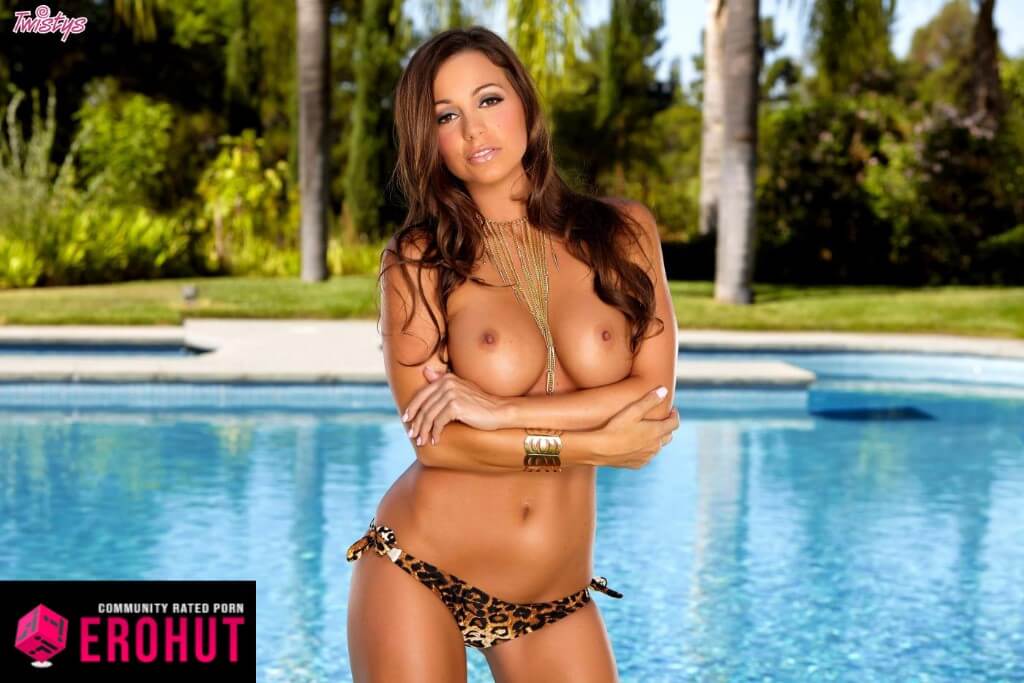 Imagine having more than half a million fans that actively follow you. Maybe 10% of these are bots, but… Mother of God is the number high. Abigail Mac often publishes full nude shows and videos, including those of her pussy.
The number one tweet that's pinned on her profile has more than 1 million views already. She's more of a video than picture girl and this is for the better.
Twitter Account: @msabigailmac
Gabby Quinteros – 1M Followers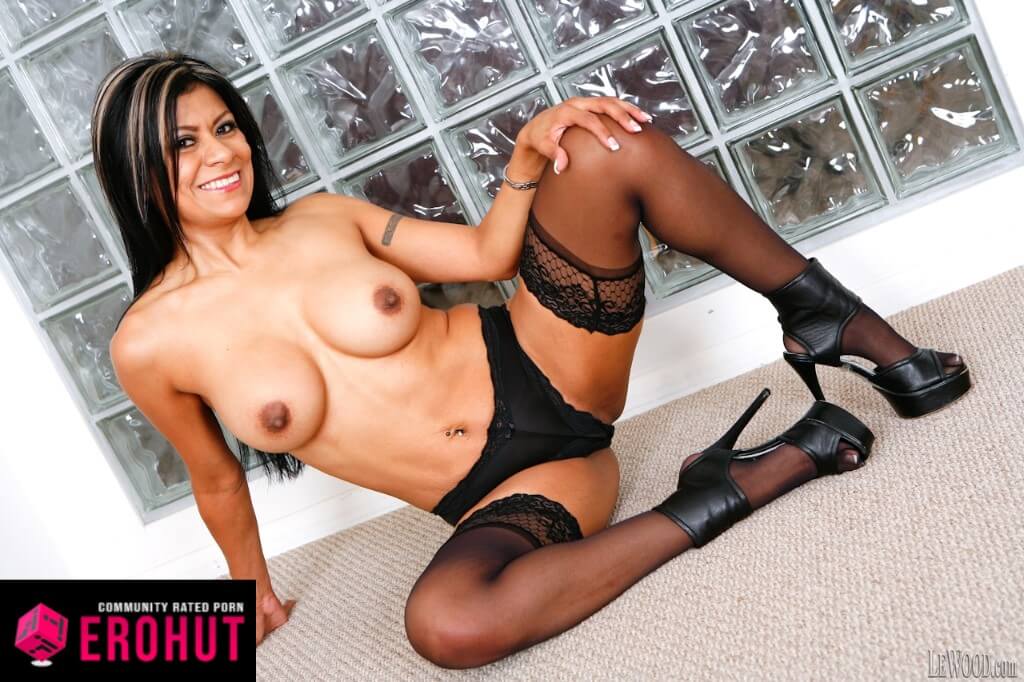 Mexican-born Gabby Q or Gabby Quinteros is a feisty Latina MILF that stars in some hot and filthy scenes. This includes gangbangs, rimming her master, BBC demolition, and face fucking.
She uses Twitter to titillate her followers and even performs once a month with a lucky fan. You can find her on most porn platforms, so get going now. Pick your poison, as they say.
Twitter Account: @GabbyQuinteros
Jayden Jaymes – 1M Followers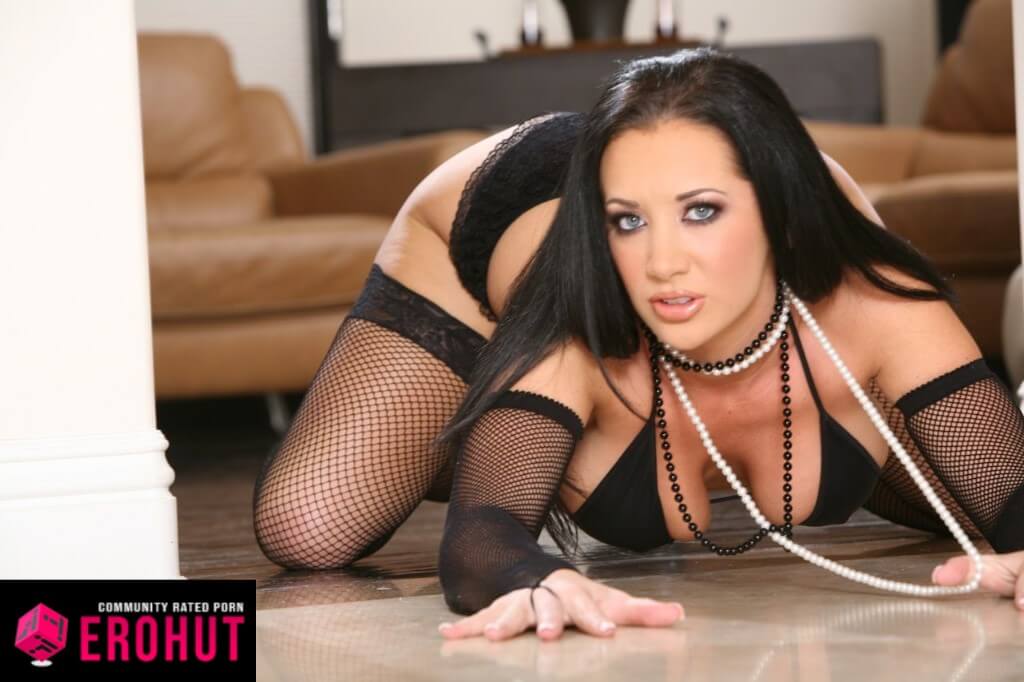 Another brunette pornstar that needs no introduction. Let her work speak instead and there are plenty of videos to choose from. Her Twitter account is juicy as fuck, with sexy bikini shots, everyday activities, and such.
However, if you want Twitter nudes and porn GIFs of any kind, this is not the account to follow. It's more for the glamour modeling type of guy, like your gay uncle-in-law.
Twitter Account: @JaydenMicheleJaymes
Asa Akira – 1M Followers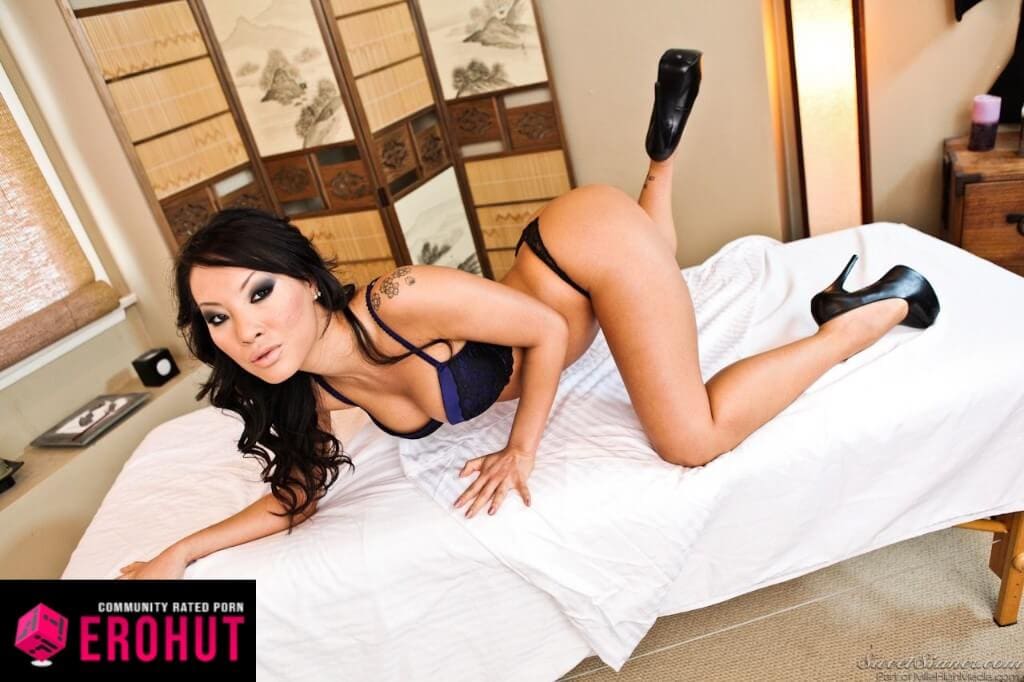 Why would anyone follow her now? No idea. Retired sluts don't need any fans. Asa Akira needs little to no introduction. She is one of the most popular Asian pornstars today and as such has done it all.
Including anal, lesbian scenes and some nasty BDSM. Follow her on Twitter and get to know the real Akira or switch to Brazzers.com.
Twitter Account: @AsaAkira
Sara Jay – 1.2M Followers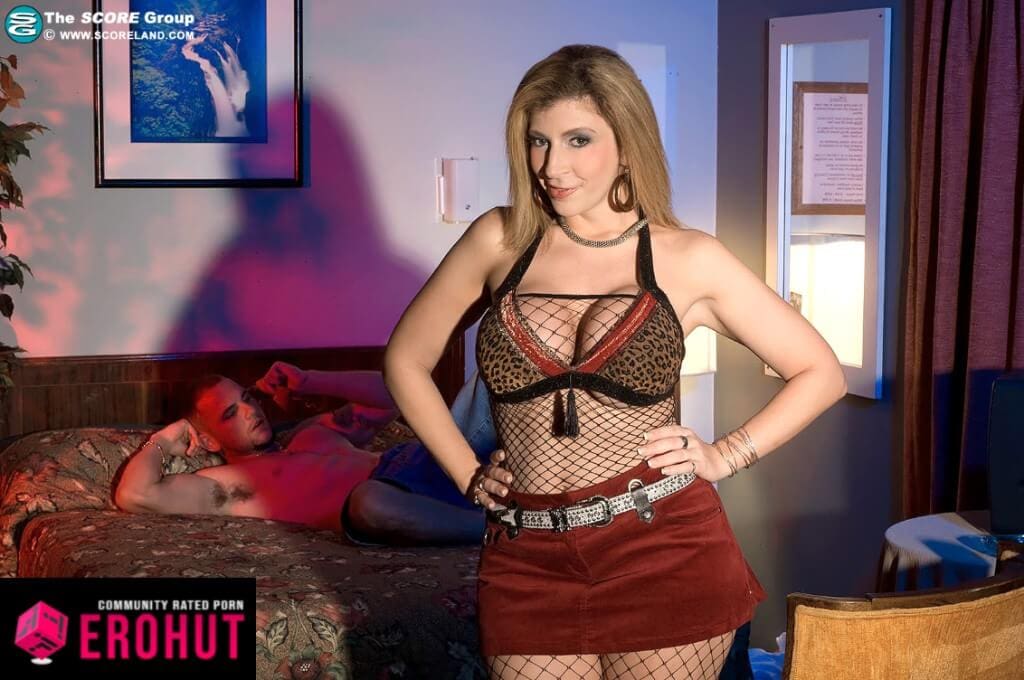 A porn powerhouse, Sara Jay is a tempting GILF that takes every chance she has to flaunt her divine body. Among other things, her scenes for sites such as BlowPass.com involve ass teasing, playing with big tits, interracial, and light lesbian BDSM.
However, if you still crave more of Sara, go to her Twitter page. On this social site, fans can see her scheduled appearances and latest announcements.
Twitter Account: @SaraJayXXX
Kirsten Price – 1.2M Followers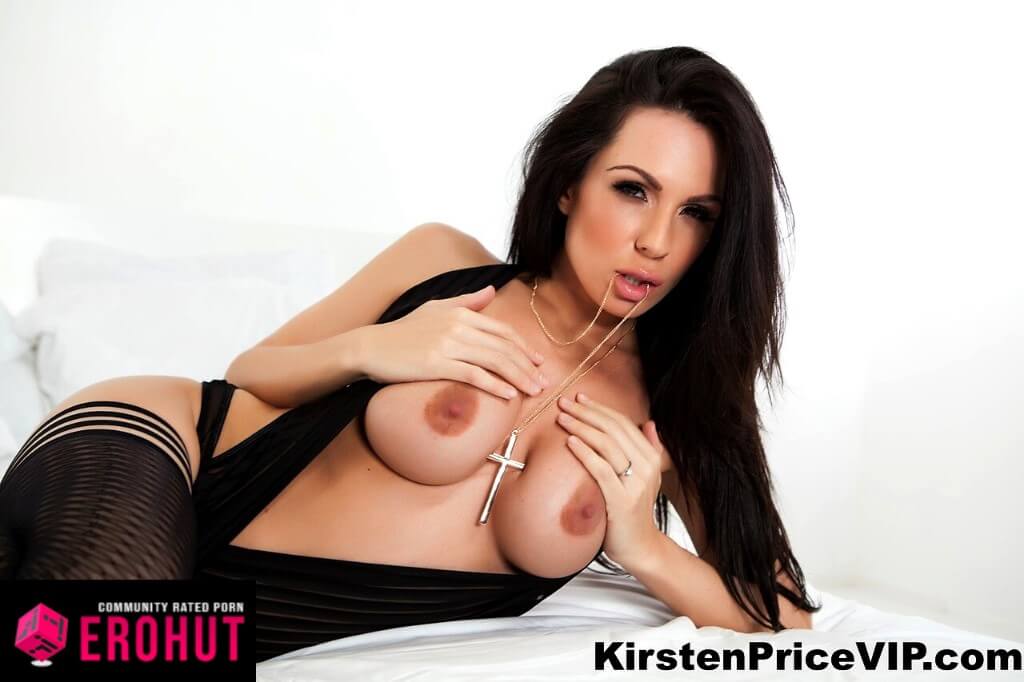 Kirsten Price is a brunette MILF pornstar that has amassed quite the Twitter following. Whether it's fisting, fucking her doctor, or playing the bad cop, she's equally talented in everything she does.
So, it's no wonder why she has so many fans. Compared to other performers though, it's just a drop in an empty bucket.
Twitter Account: @Kirsten_Price
Nikki Benz – 1.3M Followers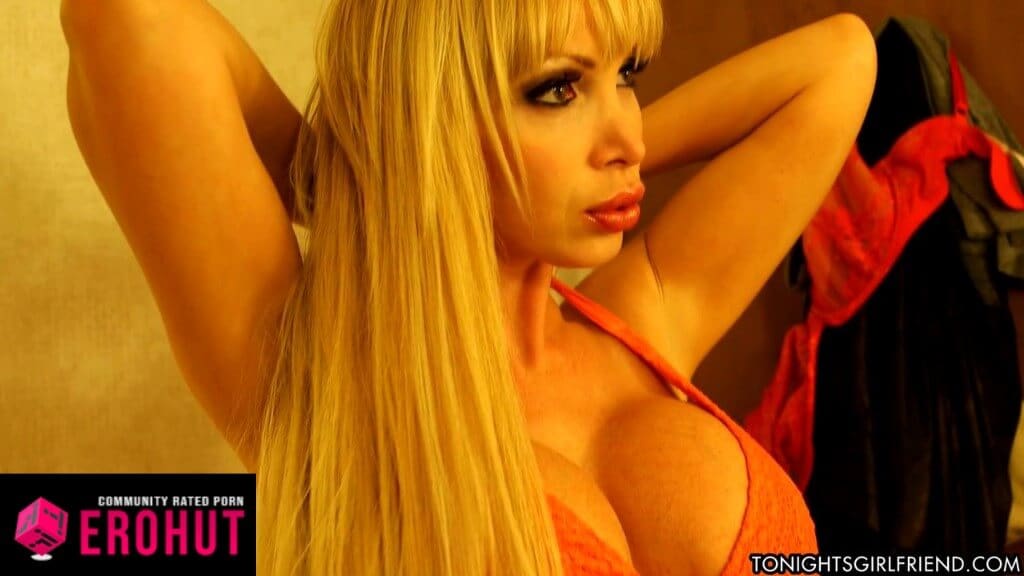 Busty blonde Nikki Benz is a Canadian babe with Ukrainian roots. After 16 years in the business, she has transformed into a purebred MILF that loves it all.
Smash her ticks with your dick, fool around with your girlfriend or invite lesbian friends. Whatever the sex scene requires, Nikki will commit.
Be sure to check her Twitter account, unless you don't want to see her teases. Or learn what she's doing behind the scenes. Oh, and to see her perform on camera, visit Brazzers.com. For some reason, many of you hate her.
Twitter Account: @NikkiBenz
Alexis Texas – 1.5M Followers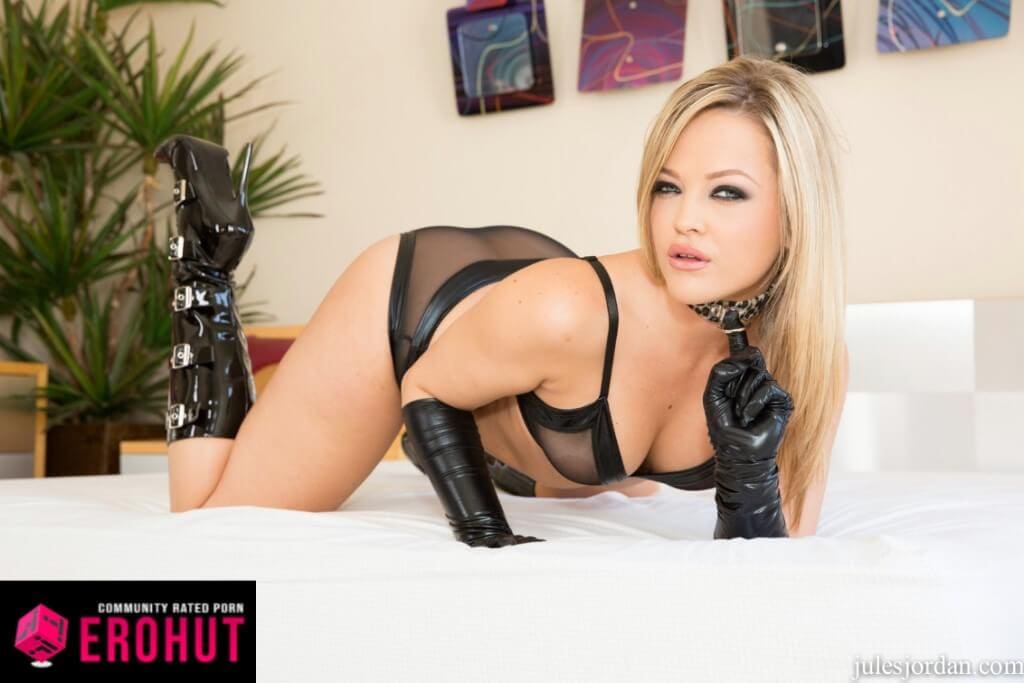 It's true, everything's big in Texas including our blonde Alexis Texas, or rather her juicy ass. Since 2007, she has starred in more than 400 scenes.
In virtually every single one of these videos, her big butt is featured covered in oil, clad in lingerie, bikinis, or shorts. She's one of our favorites! Goes to advertise exclusive, unseen content on her Twitter profile as well as live show dates. To see Alexis in action, check out her work on Brazzers.com!
Also, just this year she went from 950k to a cool 1M.
Twitter Account: @Alexis_Texas
Kendra Lust – 1.6M Followers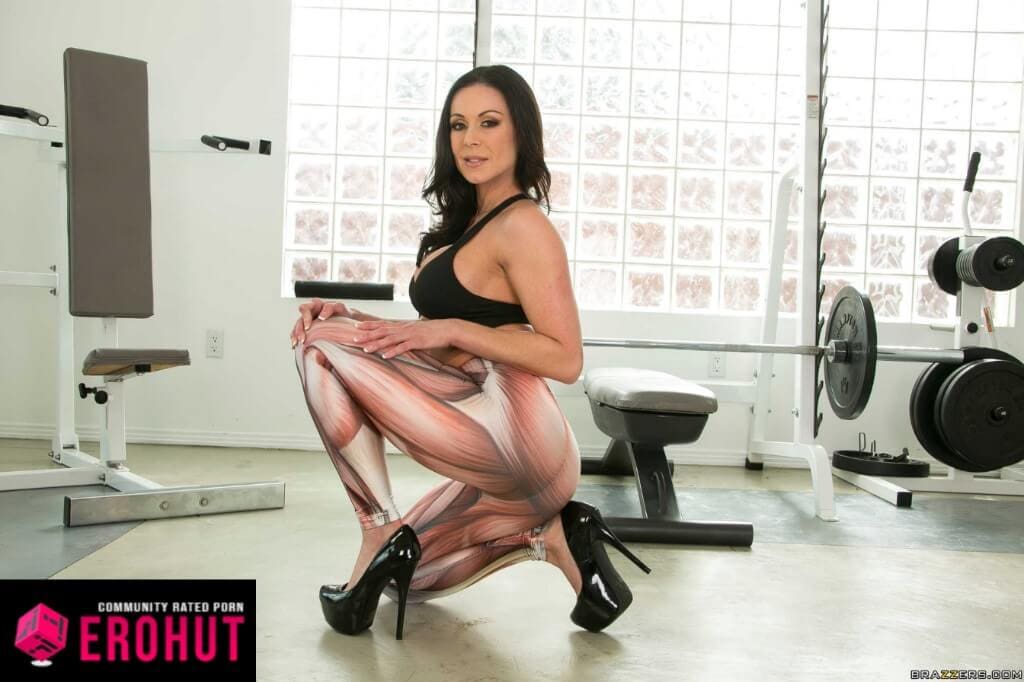 At 40 years of age, Kendra Lust is perhaps the hottest MILF in the porn industry. She plays to that by spanking stepdaughters and fucking with teen couples, besides banging everyone in sight.
But did you know that she's also filming a zombie movie? Kendra is giving away special perks and prizes for anyone who helps with the Indie-go campaign. More info available on her personal Twitter profile, and to see her scenes, check out RealityKings.com.
Twitter Account: @KendraLust
Lisa Ann – 1.7M Followers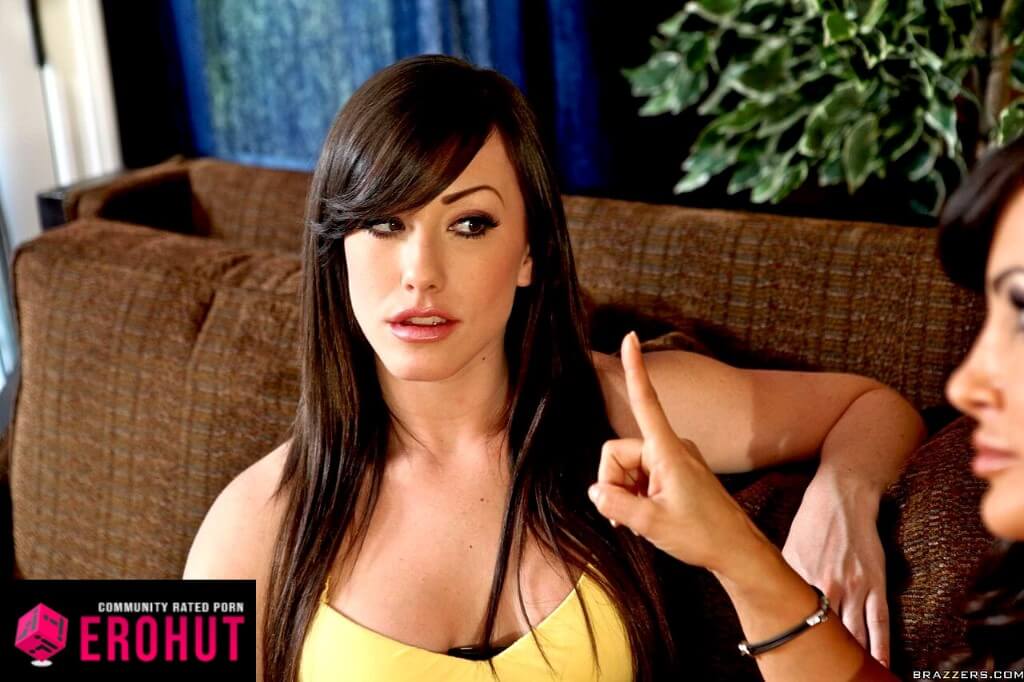 I'm very conflicted with Lisa Ann's tweets. The minute she left porn and entered random podcast shows and other garbage, her Twitter account got light on good content. She has more followers than most of these sluts, so I'll go ahead and include her.
However, you've been warned! Follow at the risk of limp dick and don't expect any hardcore anal videos with 10 angry black dudes.
Twitter Account: @thereallisaann
Nikki Delano – 1.7M Followers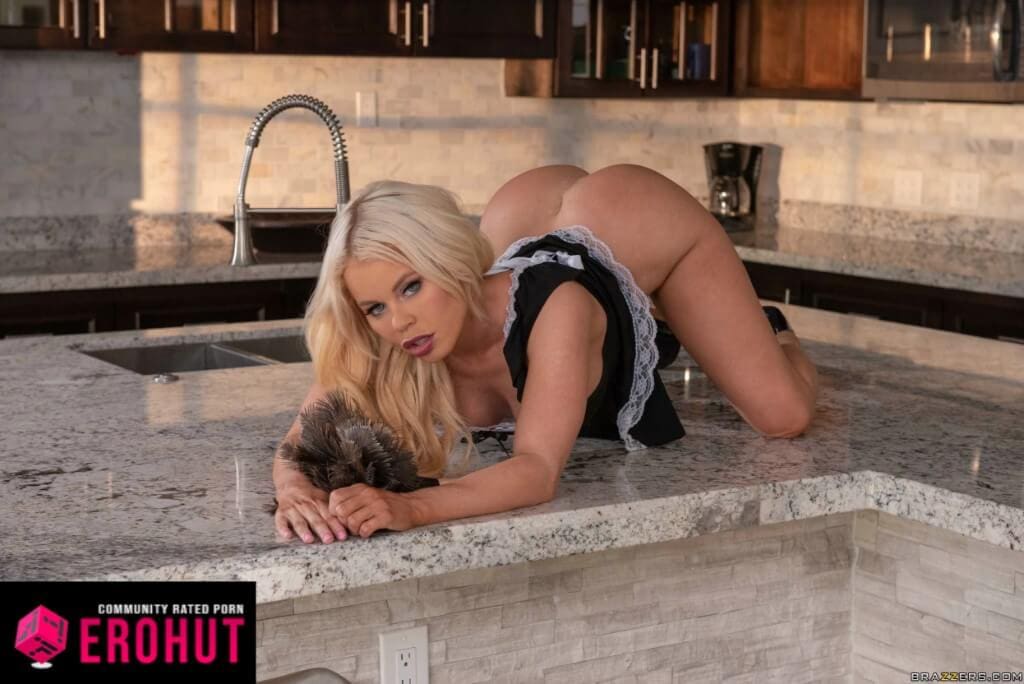 Audry Star, better known as Nikki Delano, is a horny blonde with mesmerizing green eyes, tight booty, and big firm tits. This pornstar can bounce her ass on dick like no one else. Not to mention the way she deepthroats a black cock with the likes of Brazzers and more.
Twitter is the place where she shares her live appearance dates, exclusive videos, and random musings, so it's well worth a look. Despite not sopping popular, Nikki has over a million virgins following her around.
Twitter Account: @NikkiDelano
Abella Danger – 1.8M Followers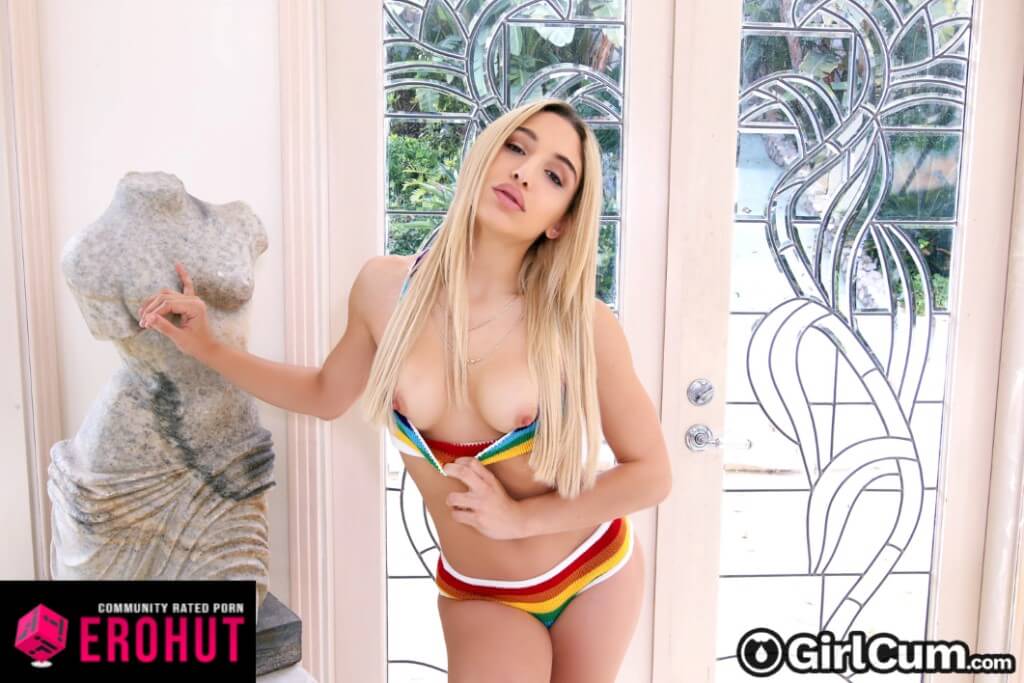 Rocking gigantic butt and inexperienced amateur look, Abella is a significant danger to your boner. Mostly because it will soon get soft following instant ejaculation. She has accumulated over one million Twitter followers and is here to put other sluts to shame.
You can follow her for tasty nudes, teases, and other promotional material. As long as it's sexy, we have no objections.
Twitter Account: @abella_danger
Bree Olson – 1.9M Followers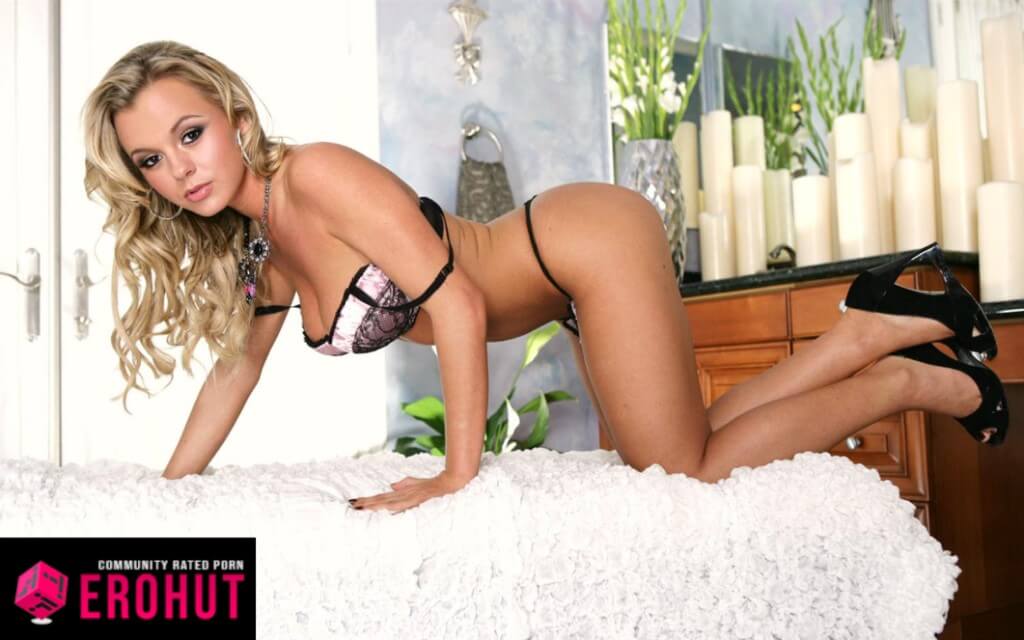 How can such a sweet girl amass to so many Twitter followers? Her account is filled with awesome selfies, some nudity, and the peaks of sexy.
That's all we have in store for you in this article. Let us know what you think in the comments below. Also, don't forget to leave a reply if we've missed out on a pornstar worthy of our top 10. There must be another Twitter account with even more followers.
Twitter Account: @BreeOlson
Riley Reid – 2.3M Followers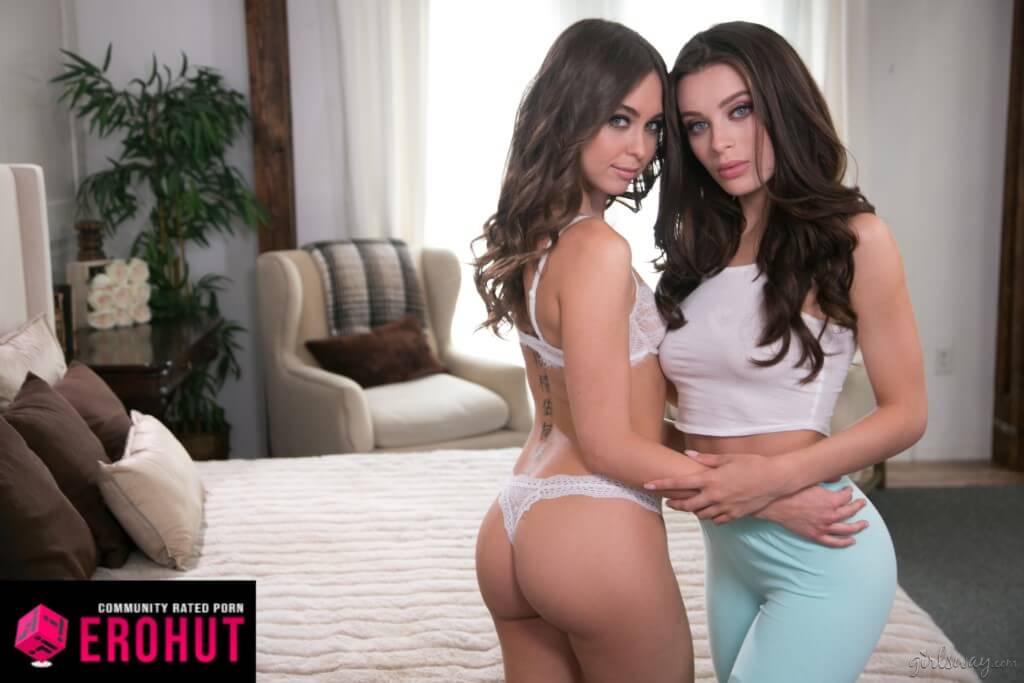 Rated as one of the best pornstars, adorable and tiny fuckpie Riley Ried has a legion of fans. Many of whom follow her on Twitter. This anal and interracial loving cutie shares little sneak peeks and exclusives on her profile. With that strategy, Riley has reached over 1 million followers in months.
Maybe you are a fan of her work? Head over to Brazzers.com and go from followers to masturbator. She'll always be among the highest-ranking sluts on any site.
Twitter Account: @RileyReidx3
Nicolette Shea – 3.1M Followers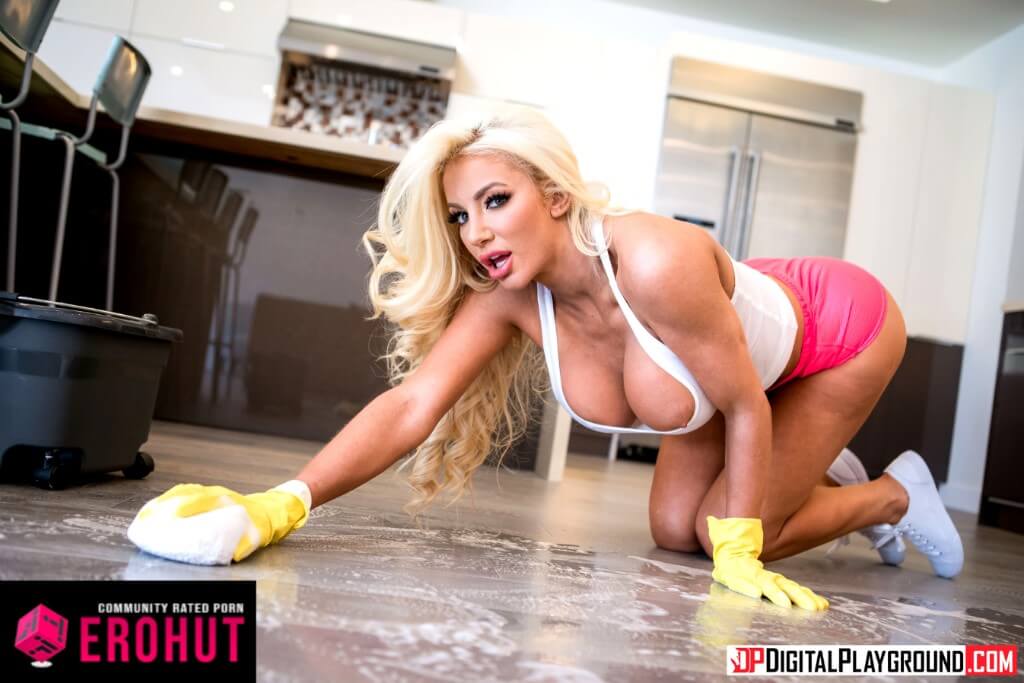 That's a fucking heavy hitter coming to smash your dick with 2 million followers. Officially verified, with 2-5 million views per video tweet and likes that 99% of fake rappers don't even reach on their social profiles.
Always generous with content, posting the greatest scene cuts, random doings from her bathroom, bedroom games, and much more. Very light on self-promotion in a sense of sponsorships, pussy toy deals, etc.
Twitter Account: @nicolette_shea