Good morning, dirty sunshine and shemale pornstar fanatics. Having covered the likes of MILF pornstars and some tranny like Japanese AV Idols, we shift things further.
That's right, the hottest tranny pornstars' top 10 is here, and we can't wait to begin. Maybe it's just me, but I'm more than ready for a nice set of hot bodies.
#22 Jade Venus
I find Jade way more attractive than many of the shemale pornstars below. You might feel the same, but the majority could prefer other faces. Anyhow, we should celebrate her beautiful body without discussing the placement.
You might have heard that a thousand times already, but there are trannies that are hotter and more feminine than biological women. For example, the abs make Jade look as she just got back from gym after decades of dieting. Then, there are proportional tits. I am yet to find a pornstar that has overdone the boobs. But if you go with females alone, it's easy to spot such monstrosities.
Then, there's a cock, which you can ignore or choke on, up to you. And lastly, Venus' ass, what a sight to behold! I'd fuck that booty before, in the middle and after transition.
#21 Mia Isabella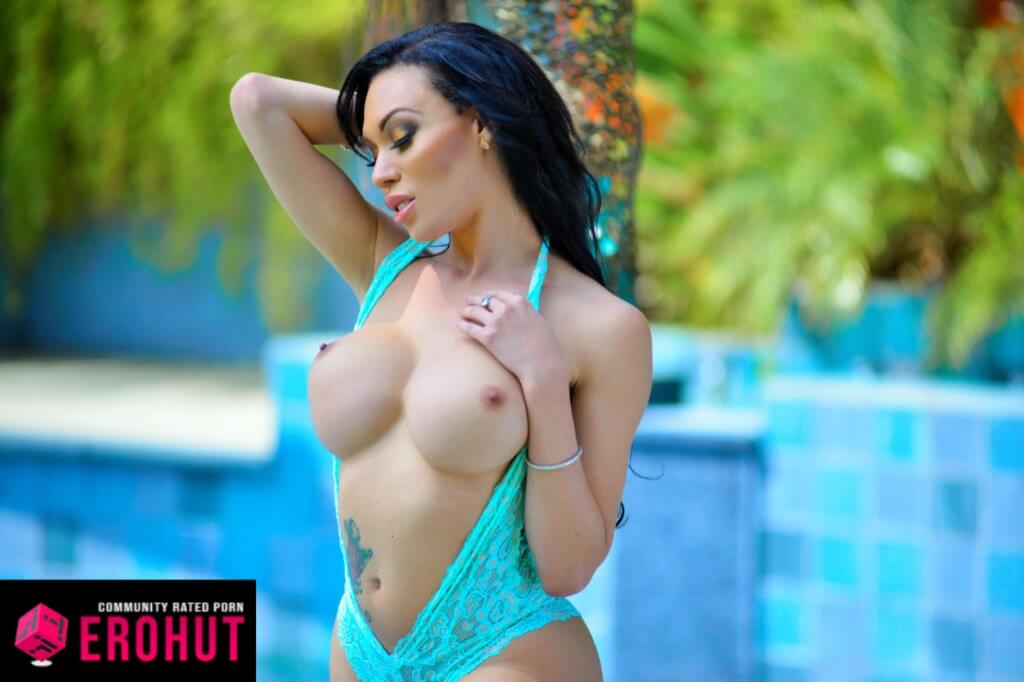 Mia Isabella is a nice little Latin whore mixed with a big set of boobs and a fat 10-inch cock. This award-winning tranny pornstar loves getting her ass wrecked. However, for better or worse also enjoys dominating guys and girls.
Smutty bondage scenes are your thing? Then check this one. Don't care about mixed-race pornstars? Then hit the best shemale porn sites list!
#20 Tiffany Starr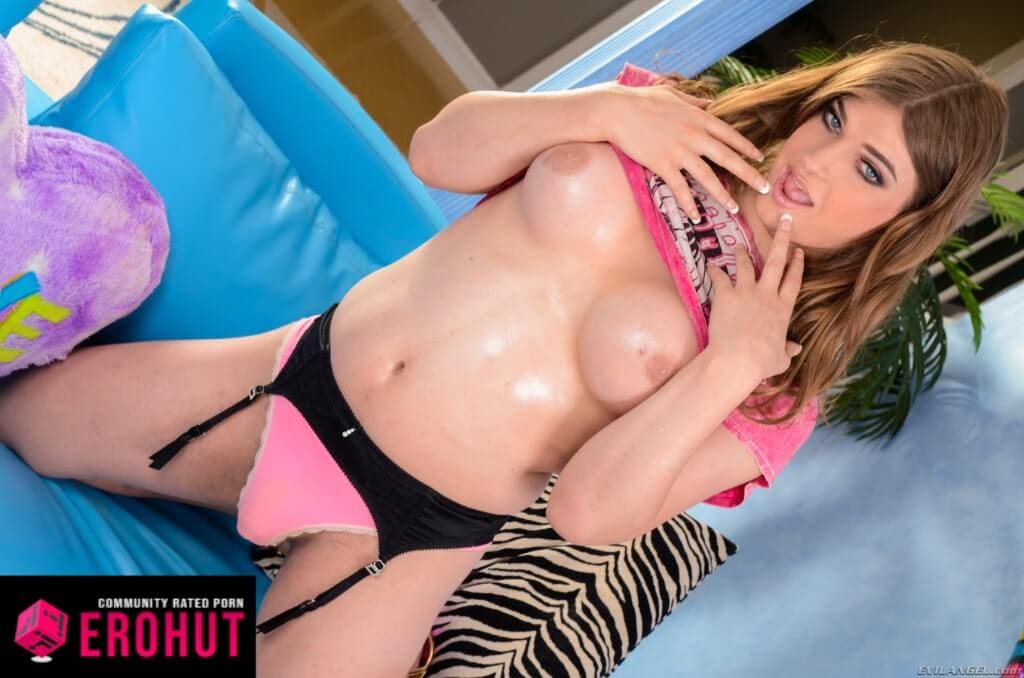 Having gained some weight, Tiffany Starr rocks excellent boobs and a silky round ass. Is there anything more a tranny pornstar lover could desire? Of course, Tiffany Starr isn't just about looks, even though her boobs keep getting bigger.
No, this babe is all action when it comes time for deepthroat blowjobs, double penetration, and BDSM. You can see her with another shemale, female or random guy. Tiffany has quite a few scenes on Kink.com.
#19 Kylie Maria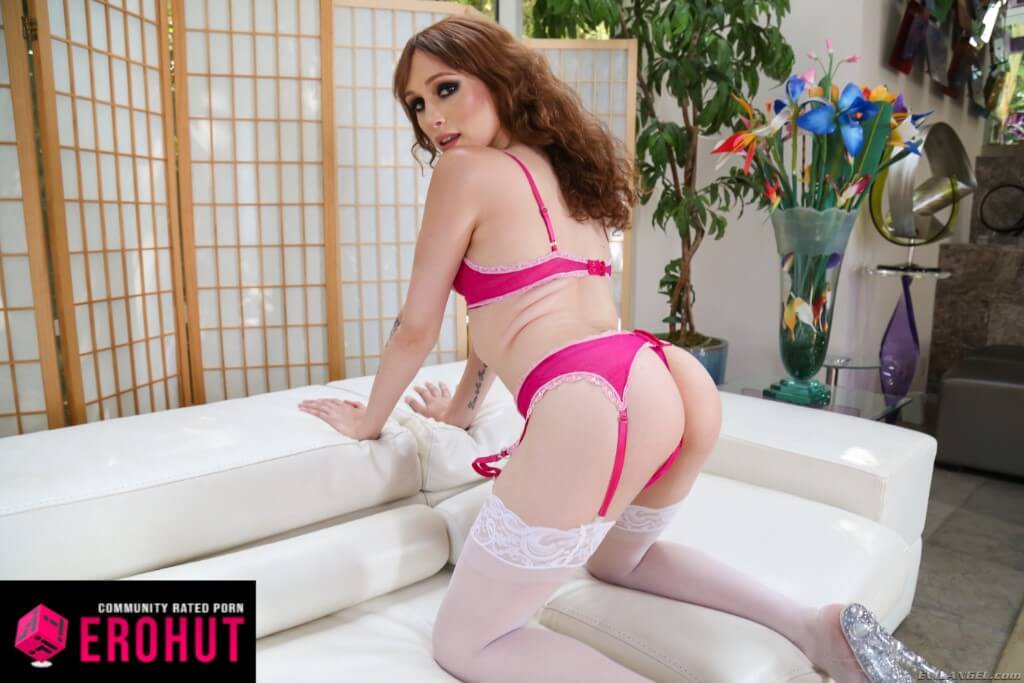 Look at her teeth; the first guess that comes to your mind is "British". Don't expect a sexy accent, as Kylie Maria is from Pennsylvania, United States. But that's not a horrible thing, and despite just a few dozen videos, there's a lot to love about this tranny pornstar.
Having jerked off to her on TSPlayground.com, I'll give you a summary. Kylie is a natural cock sucker and does it without hesitation. How does that translate to a real-world or streaming experience? Her eyes get watery, and beautiful black eyeliner bits roll down the cheek, with the rest of the tears.
#18 Jonelle Brooks
The Nikki Benz shemale lookalike is like nothing else on our list. Long black locks that are as shiny as your precum, perky breasts, and masculine body… These are the ingredients of your dreams, and Jonelle Brooks is here to collect them all.
Before dating this stunning shemale, lube up your butthole because the first time can be painful. Then, head over to TSPlayground.com and see why people fall in love with this brunette.
#17 Sienna Grace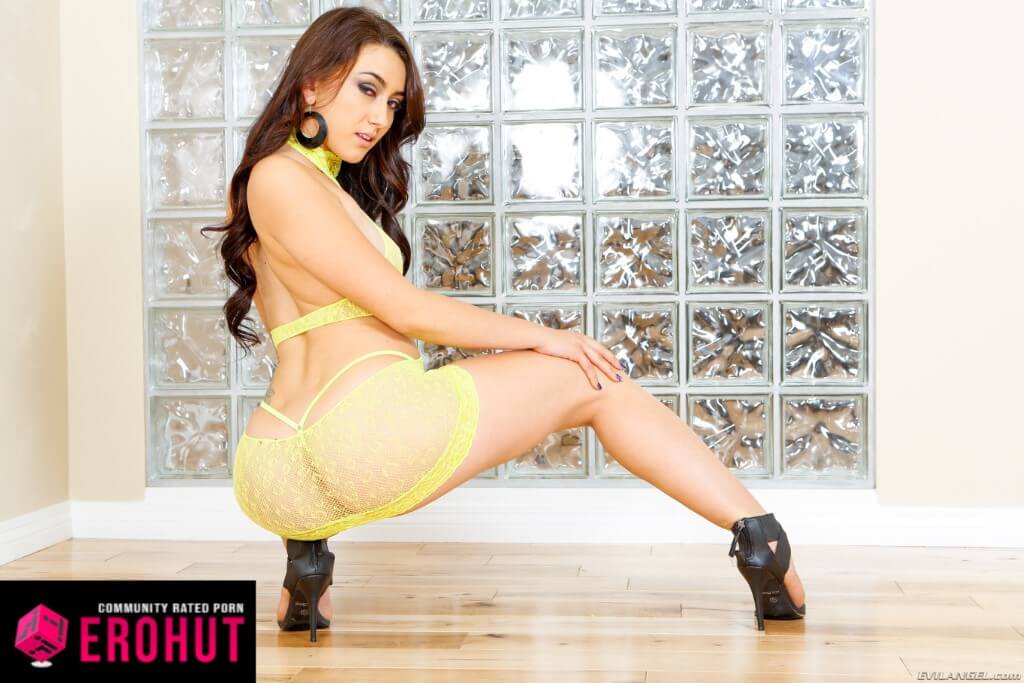 Maybe epitomes like graceful don't suit Sienna's character, at least in her recent videos, but we'll allow it. Especially when her smile is as adorable as in this photo. It's hard to say no to someone you love, and it's impossible not to feel strongly about a tranny porn performer as amazing as Grace.
You can see Sienna banging other trannies, sucking-dicks, and getting hers sucked. She's a prime cut of sexy meats that must be consumed before expiry.
#16 Sarina Valentina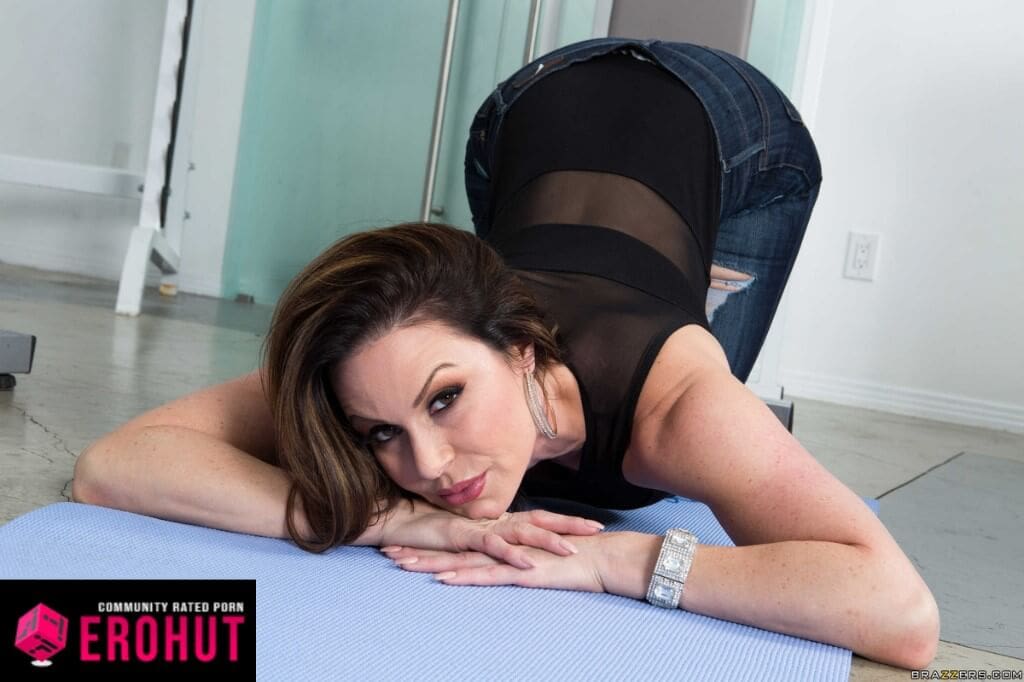 Here's another hot shemale pornstar with the snow-white skin of an angel, a pretty face, and an incredible body. It makes Sarina Valentina a sight to behold. Mmm, tasty.
She shot many scenes as a blonde and redhead on Kink.com. Even better, Sarina doesn't turn down a dildo, black cock o
r shemale vs. shemale anal scenario.
#15 Bruna Butterfly
The Cleopatra of the shemale world and one of the most beautiful ladyboys for the year. Bruna isn't your cheap white trash. Like a stunning exotic car, she is costly to maintain. However, as soon as you ride her for the first time… The payoff is more than addicting.
Bruna will bang black guys, white studs, and every other color. She's a giver and can take care of any sized sausages, including yours.
#14 Lena Kelly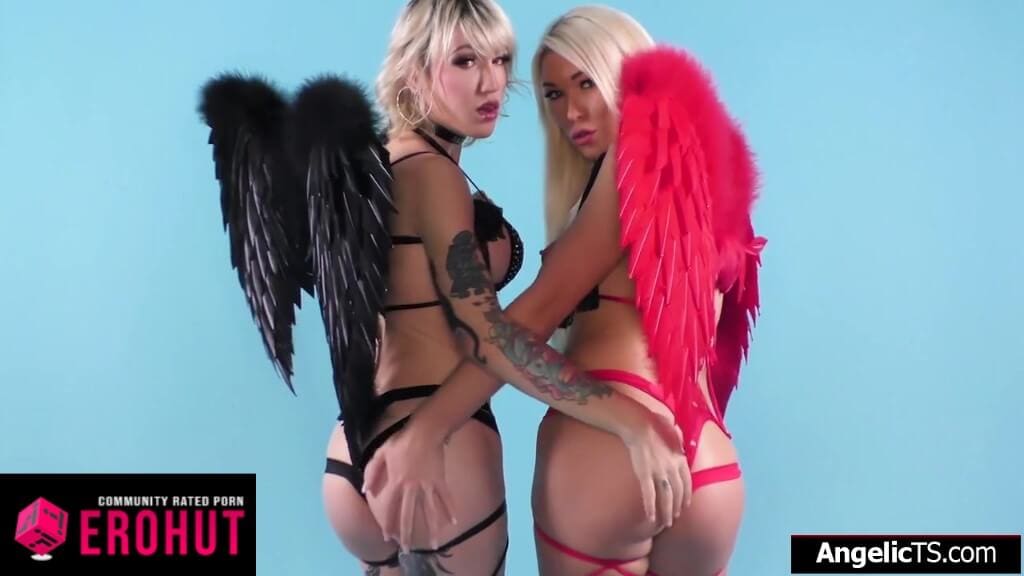 Who ordered shemale pornstars with tattoos? We've just received a late delivery of one stunning and radically different tranny. Lena Kelly is a dirty little hoe from your dreams and features not seen anywhere else.
From a bright red dick to a beautifully grown butthole, there's no time to rest when it comes to galleries or videos from this sexy bitch. Also, that pink hair color is as refreshing as morning coffee. We need more pornstars with radical looks.
#13 Natalie Mars
Let the black guy handle this wild shemale. She is Natalie Mars, and this transgender could be from another planet. Judging by her great dick, nice tits, and beautiful hair, at least. Haven't seen such a marvel when exploring regular sluts, even.
Just a lonely country girl in the big white world. Also, with a facial expression from nightmares. Who am I kidding? We would still fuck her.
#12 Eva Paradis
There was this clip of Eva where she fucked a beardy dude that, for some reason, reminded me of the Wallstreet guys. He knocked on the door, invited himself in, and the fun with Eva ensured. Also, Paradis is the full last name; yes, I know it seems as if the last letter is missing.
Eva Paradis has a beautiful cock that could fit an asshole or two, followed by her brown dungeon. Sure, not every shemale pornstar loves to fuck dudes, but this babe will suit and fit every category. Or, as I'd like to say, giving or receiving doesn't matter. The cock juices are flowing either way.
#11 Bailey Jay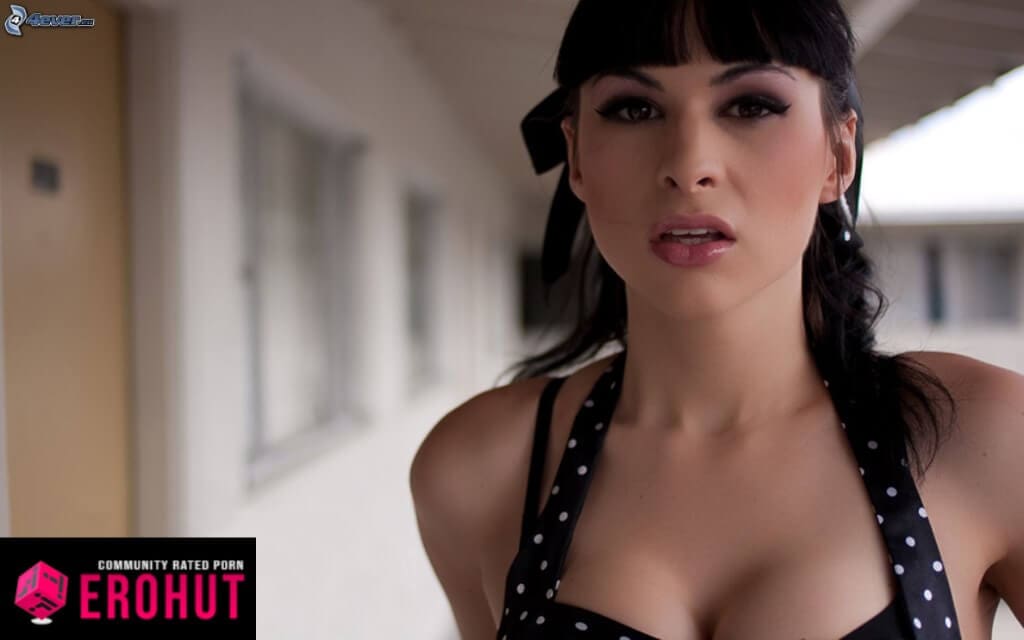 Bailey Jay is perhaps the cutest, hottest shemale pornstar we've ever seen! Furthermore, this brunette also sports an impressive cock and large boobs. She has shot scenes with girls, other shemales, and guys. So if there's one transgender pornstar you should check out, it's Bailey Jay!
Even better, she has her own website, where you can find a lot of her videos and photos.
#10 Venus Lux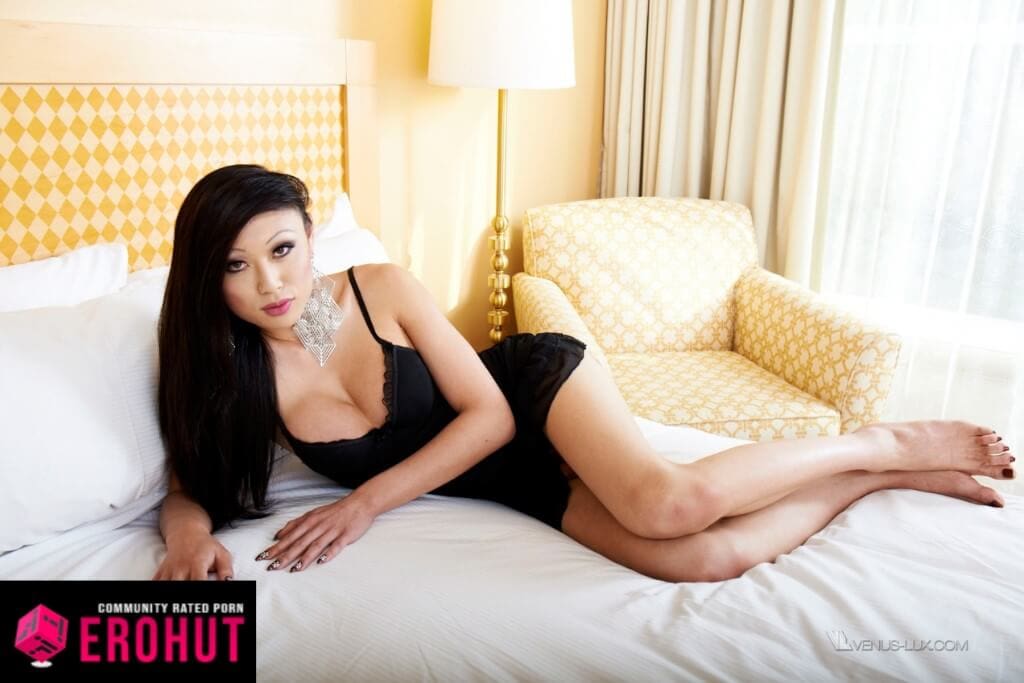 Venus Lux is an Asian shemale pornstar that gets it on with girls, guys, and other shemales with equal passion. Her stellar ass, great tits, and classy looks are just the start.
She's down for anything from domination, foot fetish sex, anal, and interracial threesomes. With that in mind, Venus-Lux.com is an obvious choice for a girl like her.
#9 Korra Del Rio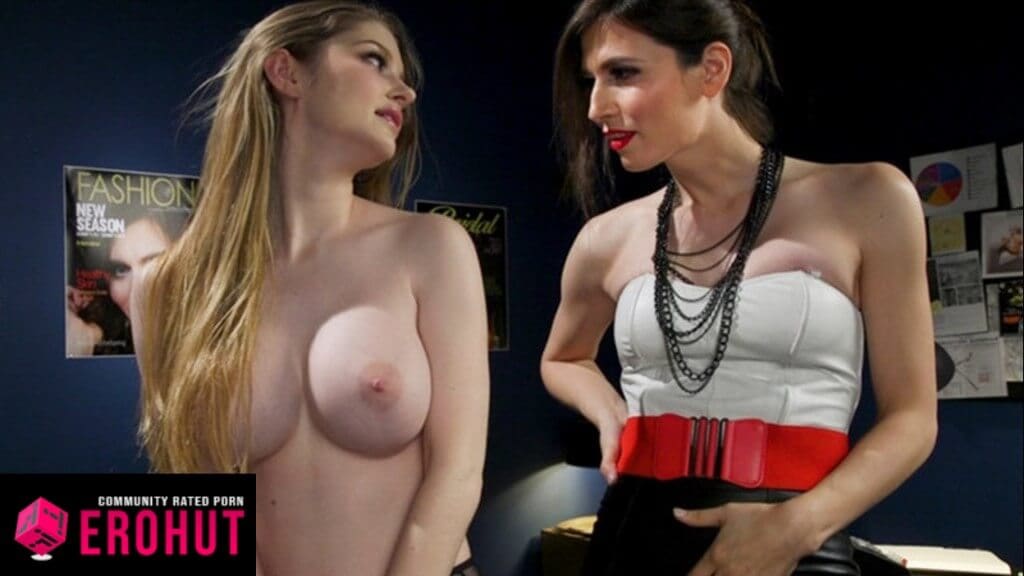 Korra has a long dick and an asshole to handle twice her size. Dei Rio is an American tranny pornstar with hundreds of memorable videos on sites like TSPlayground.com. Her skin is pale white, just like the teeth, and her hair looks natural.
Who's the star of the show, the swinging dick that rocks back and forth in inverse cowgirl and other positions? Korra! Just fashionable clothing, a good body, an no tattoos.
#8 Jane Marie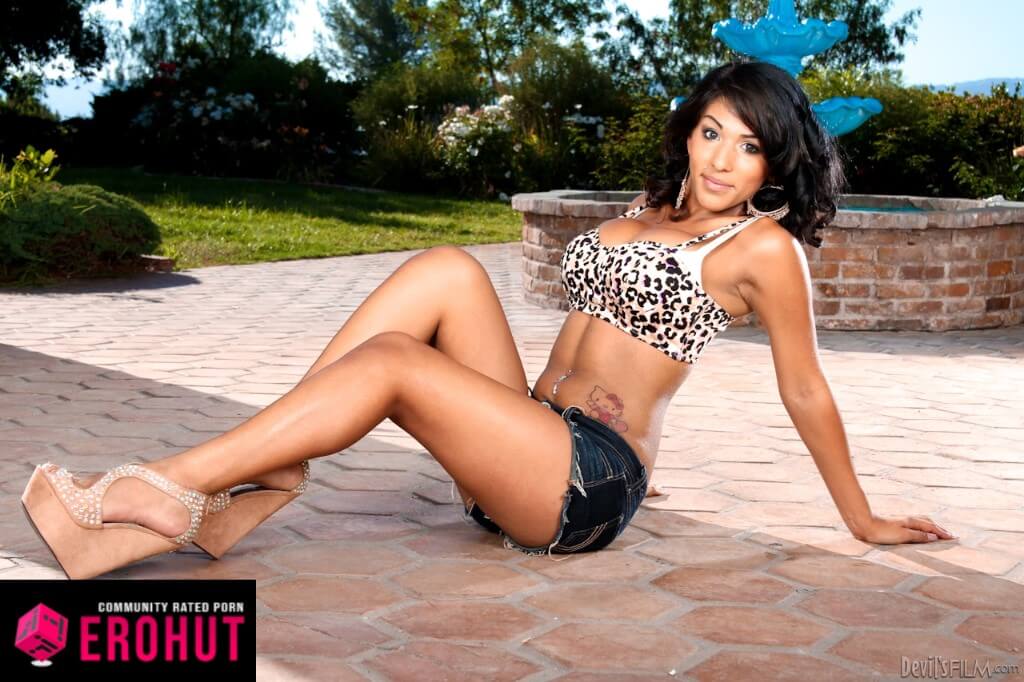 Given a chance, I'd risk and fuck any shemale pornstar without a condom. Trust me when I say you can find Jane Marie in full glory, and there's no rubber involved. However, these fake tits and a great sexual pose for the camera won us over, and that's the picture we'll be using to represent her.
Jane has a solid girly sausage that you can snack on; be prepared to go all the way. We mean swallowing and all that! She's a regular on TSPlayground.com.
#7 Jessy Dubai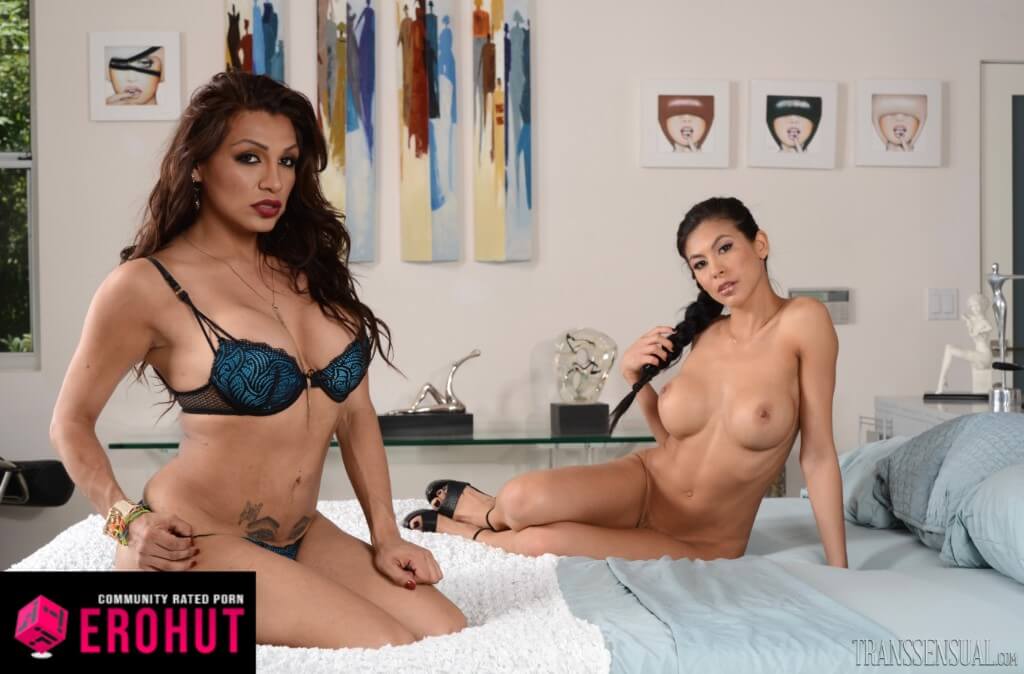 Jessy Dubai is another Mexican shemale pornstar with mouthwatering curves and a performer for EvilAngel.com.
Her asshole knows no limits or boundaries, and that's exciting. But, aside from her big ass and boobs, the best part about her is her ferocious nature in bed. When it comes to anal, her ass is insatiable, and you only need to watch her double penetration scene to confirm.
#6 Casey Kisses
Smile and kiss or grab a flashlight and pretend it's pussy. This gallery is full of mystery. Our imagination can't go as far or run as wild as that of Casey Kisses. Is she fucking an asshole or pussy? Are were watching a shemale that's a lesbian?
I imagine that Casey will use fake strap-ons after completing the transition, but where's the fun in that? Anyway, at least you can use her asshole. Trannies always have nice tight butts. What's your take?
#5 Nina Lawless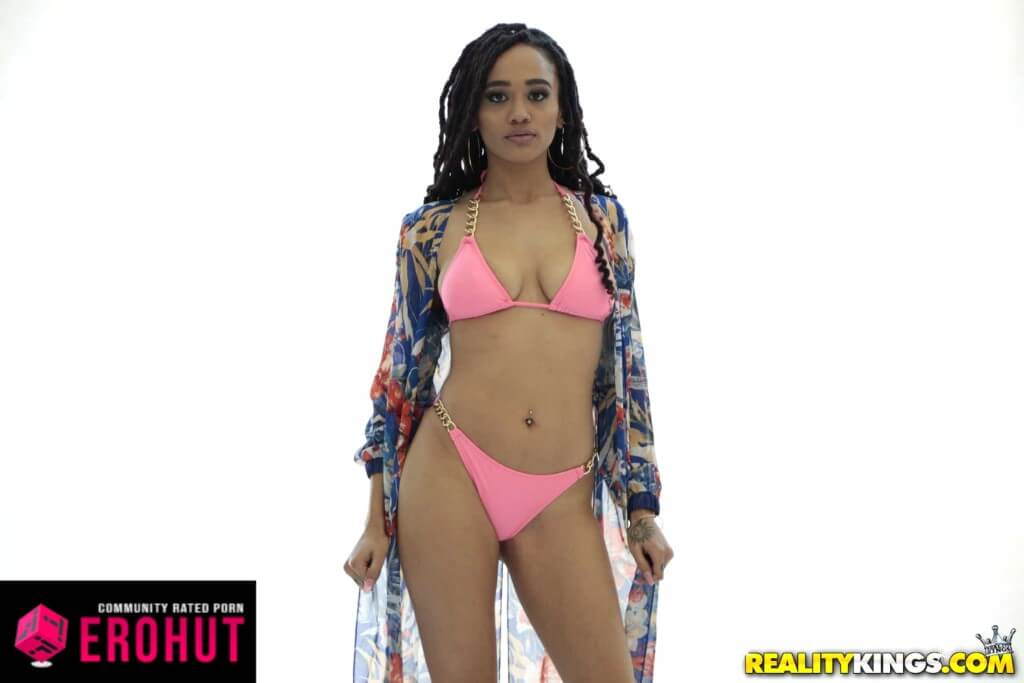 Mexican-born tranny pornstar Nina Lawless is an athletic babe who looks exotic. She is like the tenth hottie who has adorned her body with multiple tattoos and a set of firm fake tits. You can watch Nina as she fucks both male and female costars.
Even better, her coverage includes muscle worship too. Might not be the sexiest tranny, but one of the better. That's a fact.
#4 Khloe Kay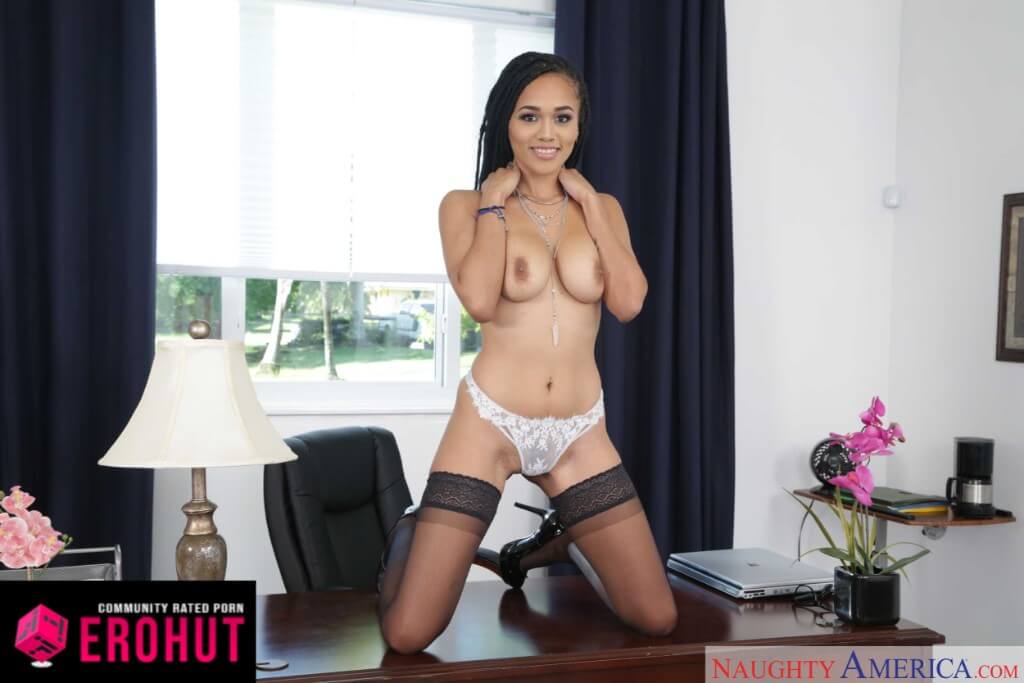 Masculine ladyboys in a sexy outfit? Why wasn't I invited to the party? Khloe Kay is a strong-flavored espresso that enjoys scissoring, deep penetration, and the taste of the partner's dick. Dip it in a cherry flavor and cum like never.
Khloe has been seen performing in lesbian scenes with other females, gangbangs as well as interracial videos. For a tranny slut born in 1995, she has collected an impressive amount of experience.
#3 Domino Presley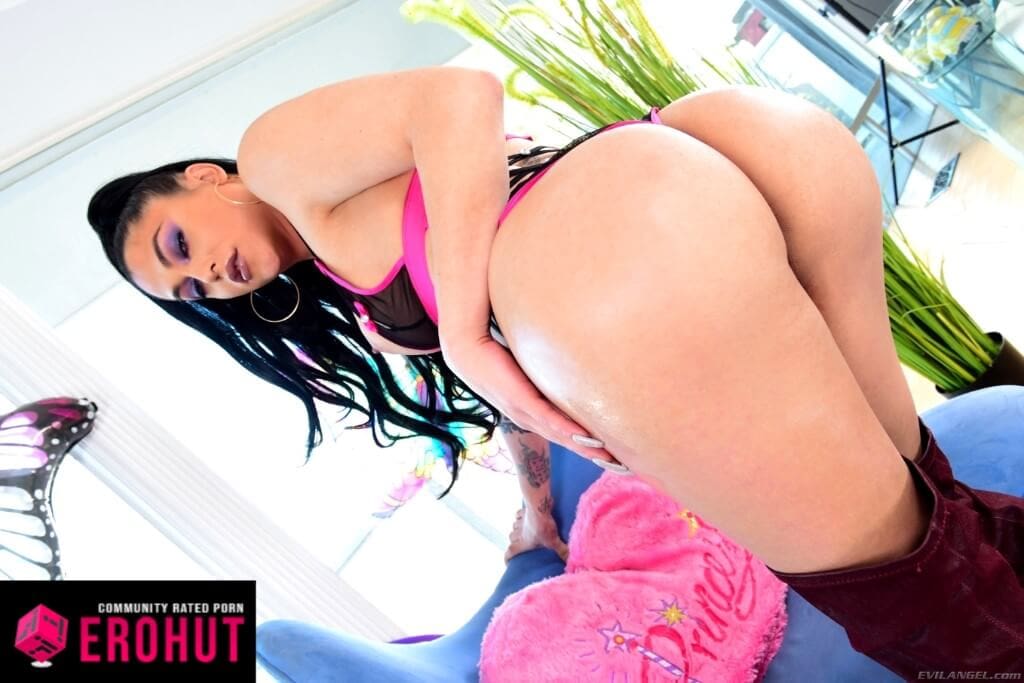 Domino Presley is a Latin shemale from the US and a babe that will make you question your sexuality. That applies only if you're dead set on being straight. Of course, her big boobs, gorgeous legs, and round ass are all stunning.
Just a beautiful and skinny pornstar with loads of great scenes.
You can see her work on EvilAngel.com.
#2 Aubrey Kate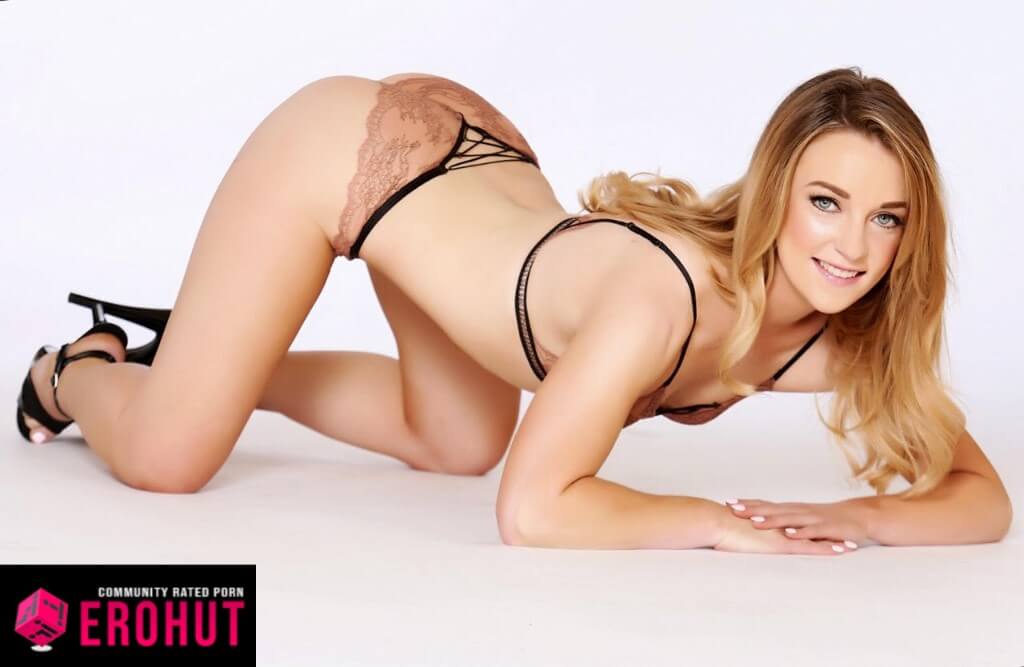 Next in line is Aubrey Kate, a scorching hot blonde and tattooed shemale pornstar. This tall beauty with blue eyes is a prolific performer for EvilAngel.com. Just a freaky babe that doesn't mind putting her ass on the line or dishing out some deep anal fucking.
Aubrey Kate has multiple AVN Awards under her belt as a trans performer. So far, she has been in gang bangs, fucked sissies, and nailed pornstars like Riley Nixon.
#1 Chanel Santini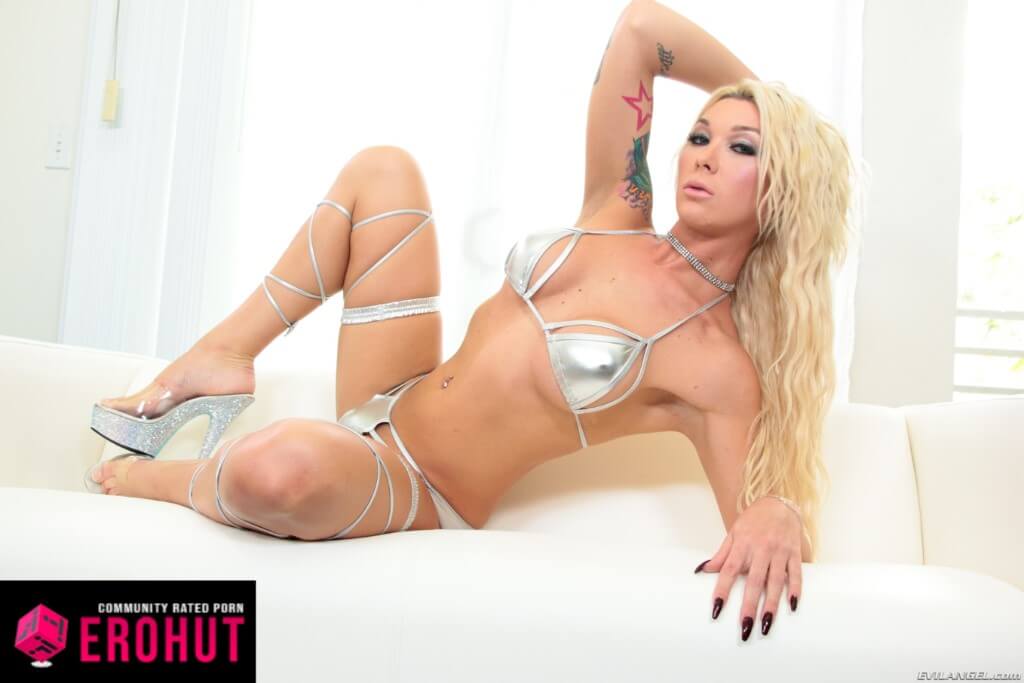 It's easy to see why Chanel Santini is a fan-favorite transexual pornstar regarding the AVN awards. She's beautiful, rocks long black hair, and, at least for a while, had tiny shemale tits. But, with only two years of experience, Chanel is just getting started. However, this one is a winner.
Now, she's equally gorgeous but has enhanced breasts and still puts out mind-blowing scenes for Kink.com.
So, these are the top 10 hottest shemale pornstars. As always, leave a comment below if you like our article, especially if you feel that we've overlooked a hot TS model and performer.