What's the porn fan's biggest fantasy? To get into the panties of his favorite performers, of course. While casual sex with a pornstar is probably an unforgettable experience, most of us would never think to marry one.
However, that doesn't mean it's not possible at all. There are quite a few adult actors and actresses who tie the knot and manage to stay together. Even longer than your average marriage holds up. We're going to present them here, with a list of real-life pornstar couples.
What's the best part of married pornstar couples? Almost all of them perform together. Before we being, invite your girlfriend for a change since you too should join the beautiful industry of facials and bukkake.
#13 Terra Patrick & Tony Acosta
The well-known pornstar Terra Patrick was and still is a solid catch. I bet that white knights from the 90s were sending her flowers, candies, chocolate, maybe even vouchers to get her interesting. Instead, she picked a cool human being, mister Tony Acosta. His full and last names sound badass, like some sort of gangster or Italian stud.
They got married and probably had sex. I always wondered if sex differs and whether male pornstars can too cum in less than a minute while super horny. Like, when there is no camera trickery or things that you don't see outside the film. Maybe they too last 30 seconds and they go for another round? I bet there is a case of that and it did happen to someone, just not Tony.
#12 Sandee Westgate & Jared Grey
Who would not hate to hear every other guy discussing your wife behind your back? That's the life of any male pornstar that is married to another performer. Sandee Westgate and Jared Grey fell in love and have seen been fucking like madmen.
This couple looks like the art project, both rocking interesting fashion accessories and random tattoos. Does anyone else associate cowboy hats with gays?
#11 Kayden Kross & Manuel Ferrara
French hunk Manuel Ferrara is known across the globe. He is married to blonde pornstar Kayden Kross, ten years his junior. The previous marriage with Dana Vespoli crumbled into pieces when our beloved stud fell in love with his current wife.
Showing jealousy and possessiveness unfamiliar to many pornstars, he asked Kayden to stop filming movies with other men, and she obliged. Since 2013, Cross has only performed solo or with other girls. Their work is available on EvilAngel.com.
At the same time, he's still banging chicks and making scenes for the likes of MileHighMedia.com.
#10 Charlotte Sartre & Lance Hart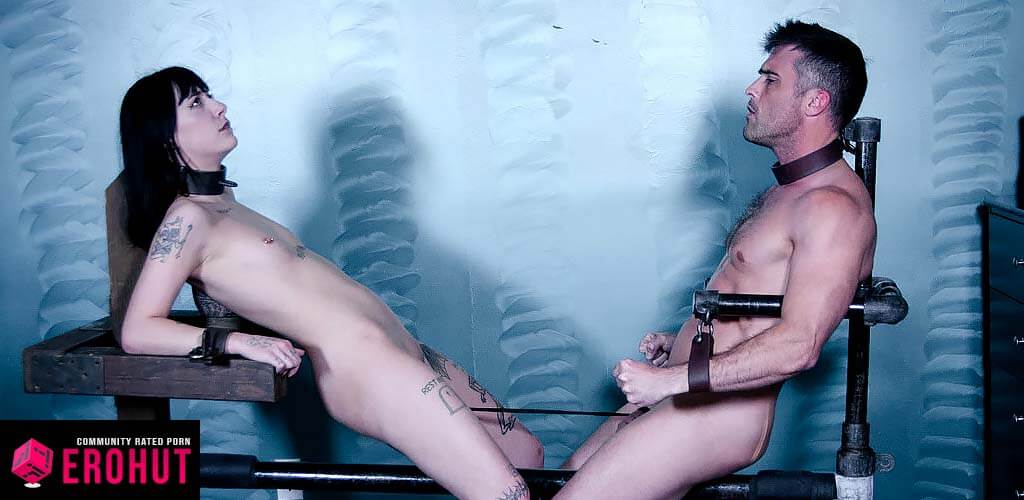 What about pornstars that have married regular people, like you and me? These exist too, but let's talk pornstar to pornstar. I have just randomly learned from Instagram that this couple got married too, in 2020. We wish them luck, love, and all the corny things everyone else says during the wedding.
Before you sink your filthy teeth into PornHub, let me tell you about Lance Hart. He's a quickly rising male pornstar, a bisexual and with videos on networks like EvilAngel.com, one of the greatest hardcore / gonzo porn sites.
#9 Faith Leon & Marcos Leon
33-year-old Faith Leon or Faith Felucci began a porn career back in 2004 and called it quits after 12 years. She and her husband Marcus Leon worked separately, and together, but the scenes weren't that great. At least for the eyes of our audience.
They weren't that popular anyway, hence I imagine the decision to pull out of porn was easy to make.
#8 Anikka Albrite & Mick Blue
The intense chemistry between blonde beauty Anikka Albrite and her European husband Mick Blue is obvious. It applies to every scene that this couple of horny individuals film. They got married four years ago and don't mind sharing each other in threesomes pictured above.
God only knows what they do in bedrooms when the cameras aren't rolling. Yes, everyone would love to find out. Apart from many awards and accolades, this married pornstar couple is also in business together. That means production for their lovechild, EvilAngel.com.
#7 Jessica Drake & Brad Armstrong
Wicked porn director, adult actor, and producer Brad Armstrong married beautiful blonde Jessica Drake back in 2006. Moreover, they have performed in a handful of scenes together.
Among married pornstars, this couple has a long list of industry awards and dozens of roles. Besides working in porn, Drake is one of many women to accuse President Donald Trump of sexual misconduct. Check her out on Twistys.com. Maybe one day someone cool can rule the state.
#6 Keiran Lee & Kirsten Price
Between these two, it's hard to say who the bigger pornstar is. We don't know exactly when they got married, but Keiran Lee and Kirsten Price already had a child together and one marriage behind them.
Photos above show that they fuck together and thankfully, fuck different guys and girls too. They will have quite a lot of explaining to do once their kid grows up. Keiran is a Brazzers.com regular and exclusive while Kirsten's videos are available on RealityKings.com.
#5 Kelly Madison & Ryan Madison
Kelly Madison is no spring chicken and at 50 still looks hot. Can you believe that she has real boobs? Kelly met her husband Ryan Madison back in 1999, and since then, started a website called PornFidelity.com.
Little known fact, this slut was a porn model from the get-go, while the husband slowly transitioned to adult videos. Maybe one day you can take the place of Kelly or Ryan…
#4 Mia Malkova & Danny Mountain
We were rooting for Mia Malkova's and Danny Mountain's marriage to last, but it was not meant to be. However, this couple managed to put in almost 4-years up until a few months ago.
During this period, they have filmed together and shared incredible moments on camera. If nothing else, we still get to see flexible miss bubble butt in action with other dudes. That's the only positive of this divorce.
Before or after the marriage, people can find Mia Malkova on Brazzers.com.
#3 Asa Akira & Toni Ribas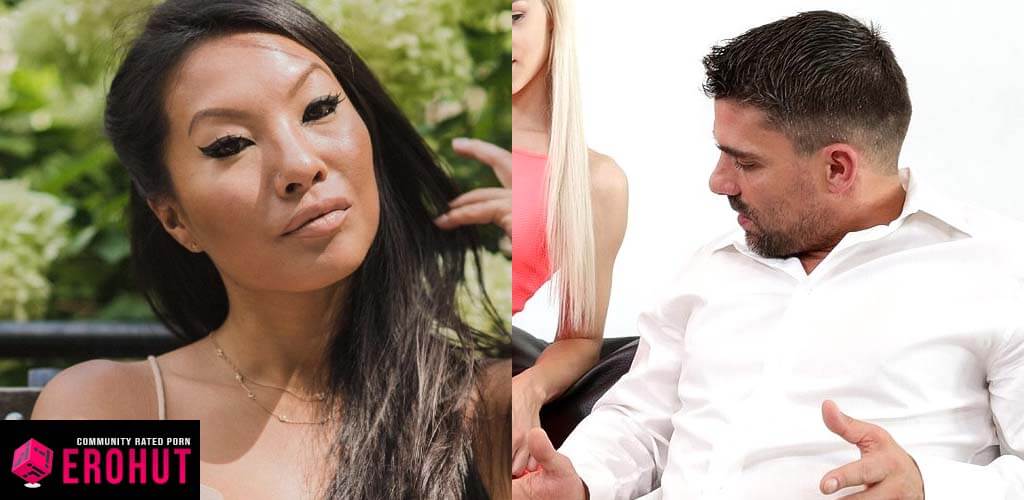 Asa Akira is a porn superstar and the whore of wet dreams for millions of guys around the world. Despite munching on all the cock this world has to offer, she decided to tie the knot with a fellow pornstar Toni Ribas.
That's the guy with whom Asa is in a monogamous relationship outside of porn. These two might be the most successful on our list. Especially the female pornstar who has over a dozen different awards and even more porn scenes. All behind them on sites like EvilAngel.com.
These are the currently married pornstar couples living happily together. They are not your typical lovers since it's so easy to spot. So, we're interested to know whether you could date or be married to a pornstar.
#2 Francesca Le & Mark Wood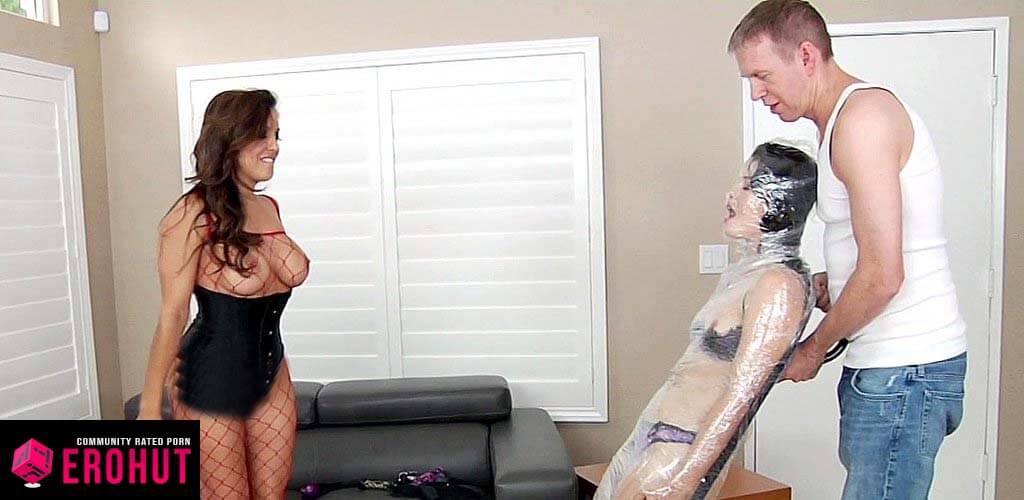 Now, this is the kind of pornstar marriage we would like to have as well. Mark Wood and Colombian born babe Francesa Lee got married back in 2001. Since then, they have been working together to make exclusive videos with their production company "LeWood". Thankfully, it's a part of the EvilAngel.com network.
These lovebirds like to put aspiring porn sluts to the test and share them in rough threesomes or other dirty videos.
#1 Jesse Jane & Rick Patrick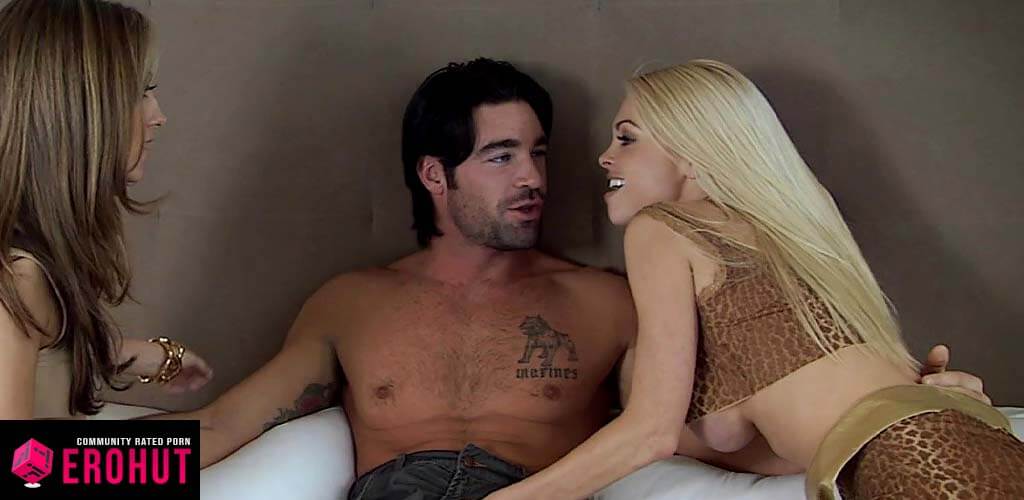 Among the hottest pornstar couples that are still married is Jesse Jane with Rick Patrick. Announcing the retirement a few years ago, the hot blond is back although looking way worse than before.
If you fancy Jesse, stick with their older scenes on a EvilAngel.com . Sure, they have latest anal debut video too (after the hiatus), but she looks overweight and broken. At least for us.
And that's the end of the road for married pornstars. No new sluts got engaged yet.