Let's face it, most of us will never join the mile-high club, but at least we can dream, right? So, to help you out with your flight attendant pornstar fantasies, here's our choice for some of the best stewardess porn scenes.
Private jets, airliners, hotel rooms, and apartments are where the action unfolds, and it covers everything from masturbation to gang bangs. Of course, the babes are unbelievable, and they can satisfy every taste.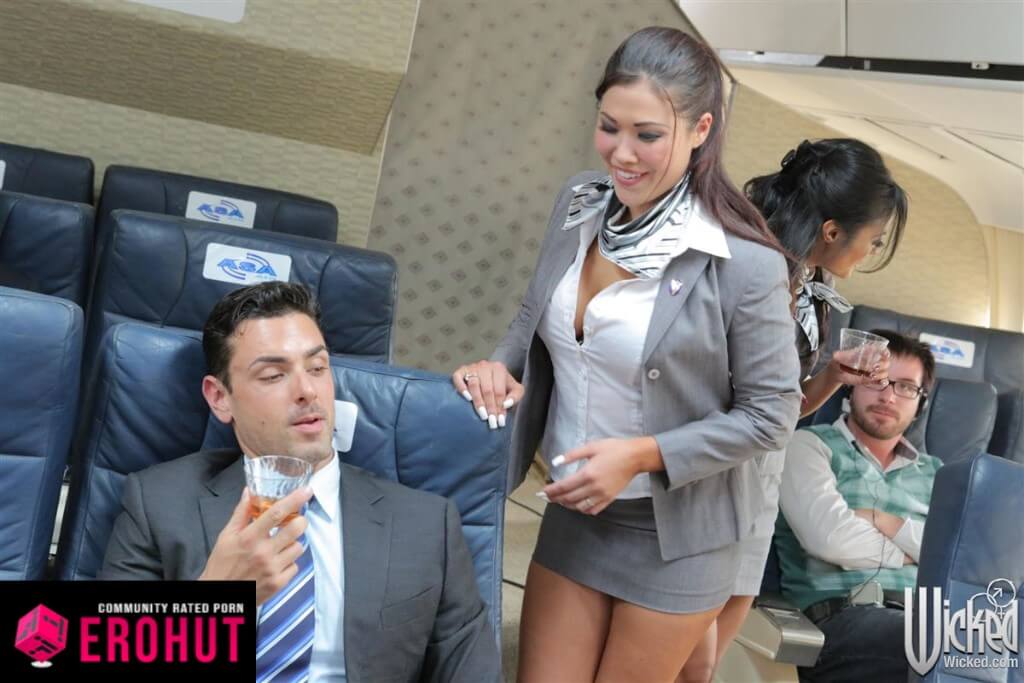 In the first debut film for Wicked titled "Asa Gets Wicked", Asa Akira had a mediocre appearance here. Still with condoms and all that jazz of an unexperienced pornstar. It's the sixth scene on film. In case you wonder.
Just a nasty Asian brunette going at it in both a foursome and one on one. Great for those that enjoy newcomer and 18-year old actresses. One time, that was Asa.