Let me tell you one thing. We have it so good when it comes to porn! We can pick and choose who and what we want to watch to our heart's content. And to celebrate this, it's time to present the top 10 of the sexiest ginger and redhead pornstars.
Of course, we might overlook someone's favorite freckled hottie, but this is a good spread of sexiness here as you'll see. Sit back and relax as we explore the greatest red bushes that can set your dick on fire. Not due to the STD or anything, just pure hotness and epic tones of the best color there is.
#21 Jasmine James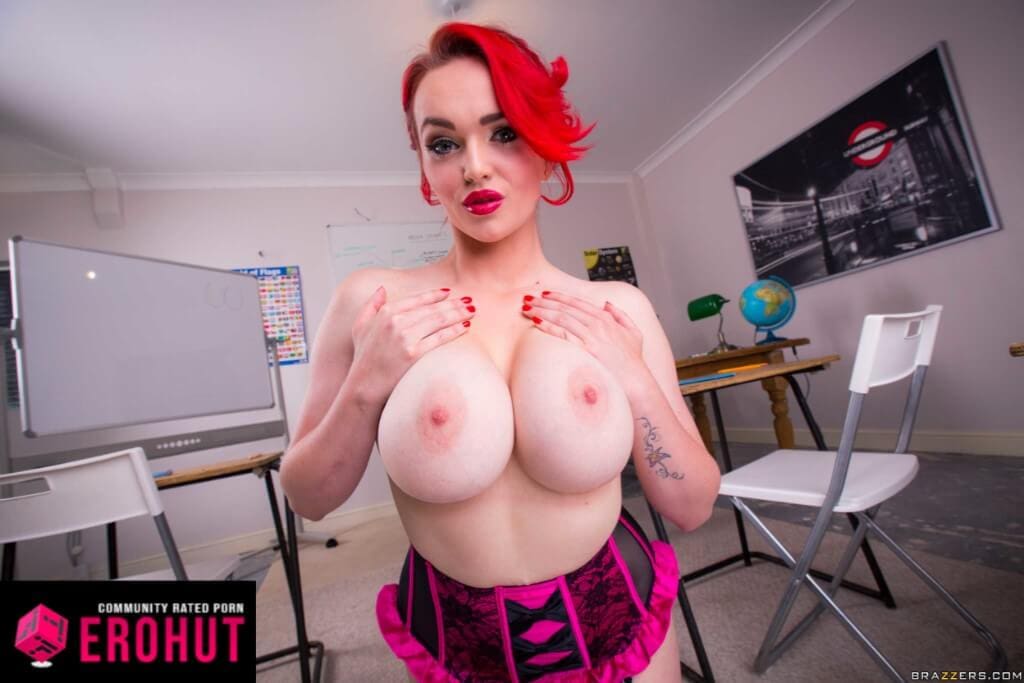 Fake breasts are now a norm, but what about fake redhead pornstars? Are you pro-natural for the ginger color and fine with the rest? Like, it's hard to find an actual blond performer. Dyed blondes or brunettes won't get any hate or second thoughts.
Just curious to read your opinion about one of the megastars on Brazzers.com, Jasmine James. You know, a slut with hair as red as her period blood.
#20 Ashley Graham
It's been a long time and we still remember Ashley's sensational video featuring 3 females and Danny D where he gets to pound the hell out of Graham's spine. Since then, this ginger whore transformed from an 18-year-old slut to a 24/7 working whore that is over 30. The tits remain unchanged as in "natural" except that everything is on a saggy side. The tone of hair went from bright ginger to dark auburn, not my favorite.
However, the adventurous side of Ashley remains, and the proof is in a pumpkin. I wanted to say pudding, but my analogy is so much better. Case in point? The uploads from this as well as last year are among top-rated on the Brazzers platform, among the mentioned Danny D clip from 2013.
#19 Charlotte Carmen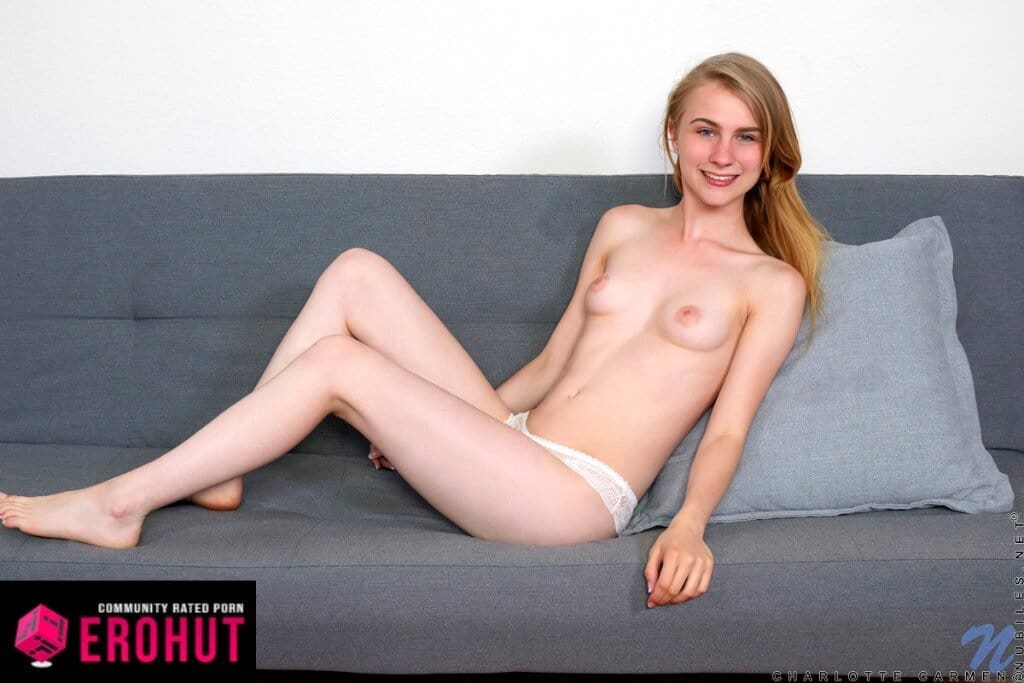 With mixed-light red and brown hair, Charlotte Carmen could fit both redhead and brunette pornstars' lists. However, I think that there are far hotter women with dark hair. Should still be grateful for a mention though and let's see what you guys think about this ginger.
The facial expressions of Carmen are always interesting to follow. The mouth opens wide, eyes get filled with "I can't believe this is happening" look, and then there are moans… It's as if she's dying.
#18 Sasha Pain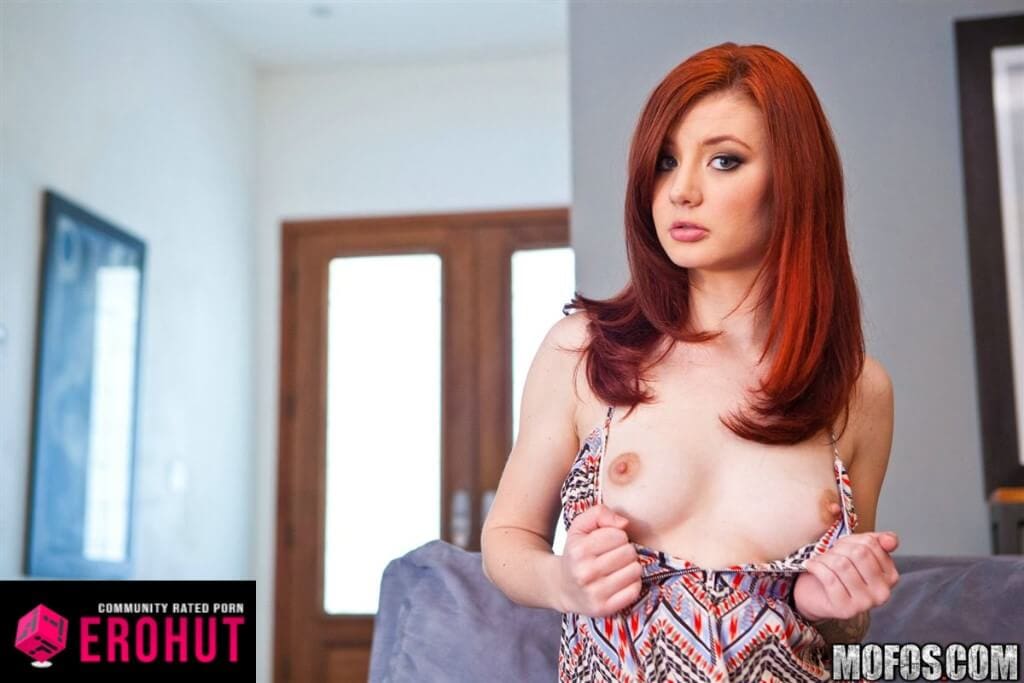 Green eyes, red hair, tattoos and a hot little body. That's what Lynne Rose or Sasha Pain is about. Reminds us of some Russian ginger pornstars due to white skin.
She's got that Suicide Girl look going, and just loves her toys or fingers. Head on over to Mofos.com to see her perform.
#17 Tiffany Haze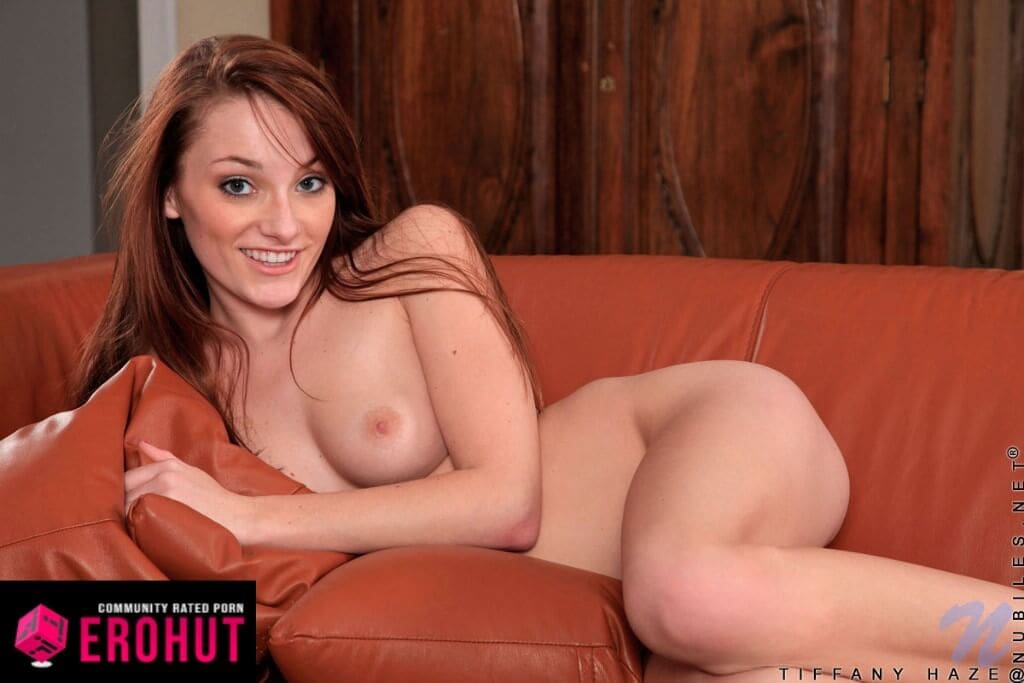 The imaginary ginger sister of Sasha Grey, Tiffany Haze, left us with depleted balls. That was only after the very first video on Mofos.com, catching us without our guard.
Since then, Haze became one of the key pornstars with ginger hair that we always consider for our masturbation session. Freckles, bold eyeliner, and relatively light skin are the usual template of any redhead. One of those ginger pornstars that are too good to be true.
#16 Janet Mason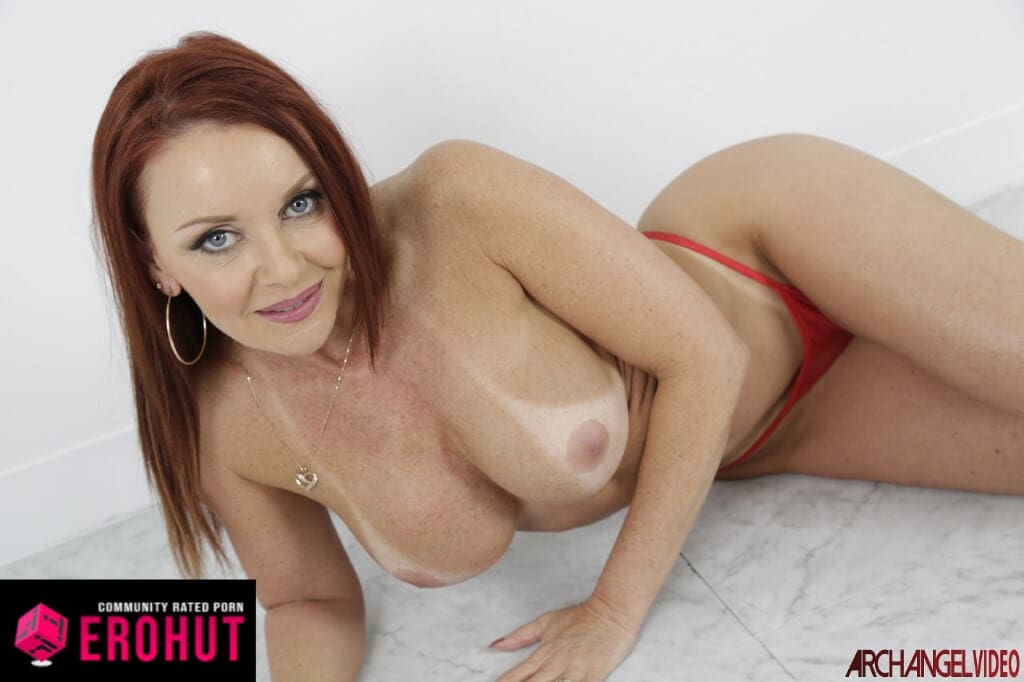 We didn't forget about fans of redhead MILFs too! Hence included Janet Exposed or Janet Mason on our list. She's fit, with the softest big fake boobs, and she's all about that dick.
Janet did some of her best work for Brazzers.com, which is a good place to start. What do you think?
#15 Arietta Adams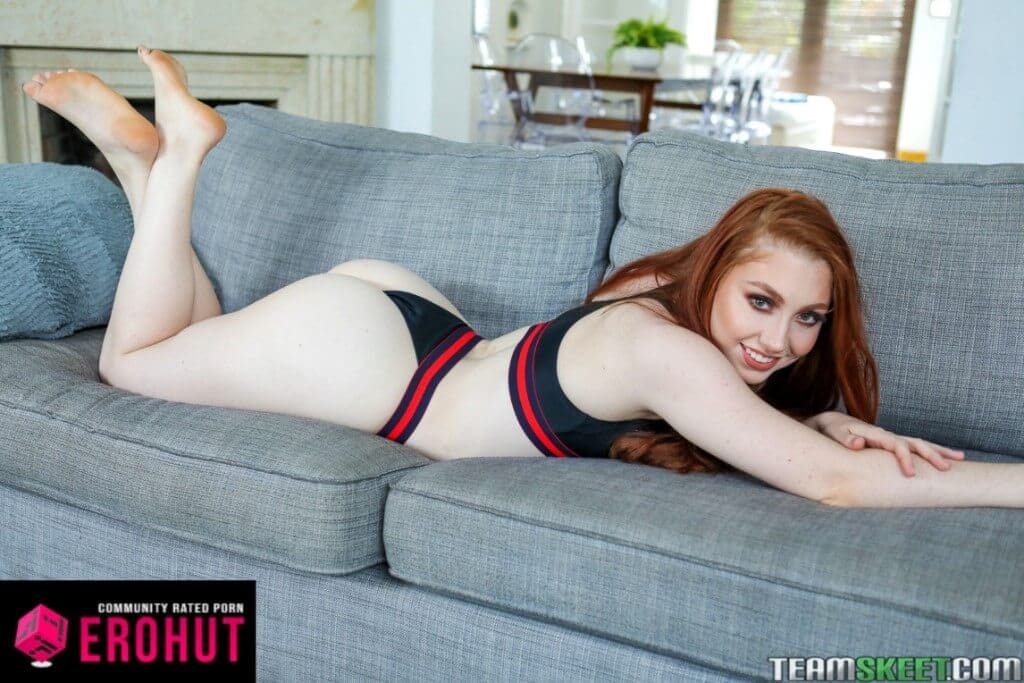 So, you demanded beautiful redhead pornstars and here's one for the queen sweep, Arietta Adams. Another American that has been dominating TeamSkeet.com view count and other popularity stats.
Perfect body and fitness levels, not too much fat and not too little so bones aren't showing. Something to grab on, slap, and squeeze. Moisturize Arietta's skin with your cum and don't forget the throat, she'll love it.
#14 Amarna Miller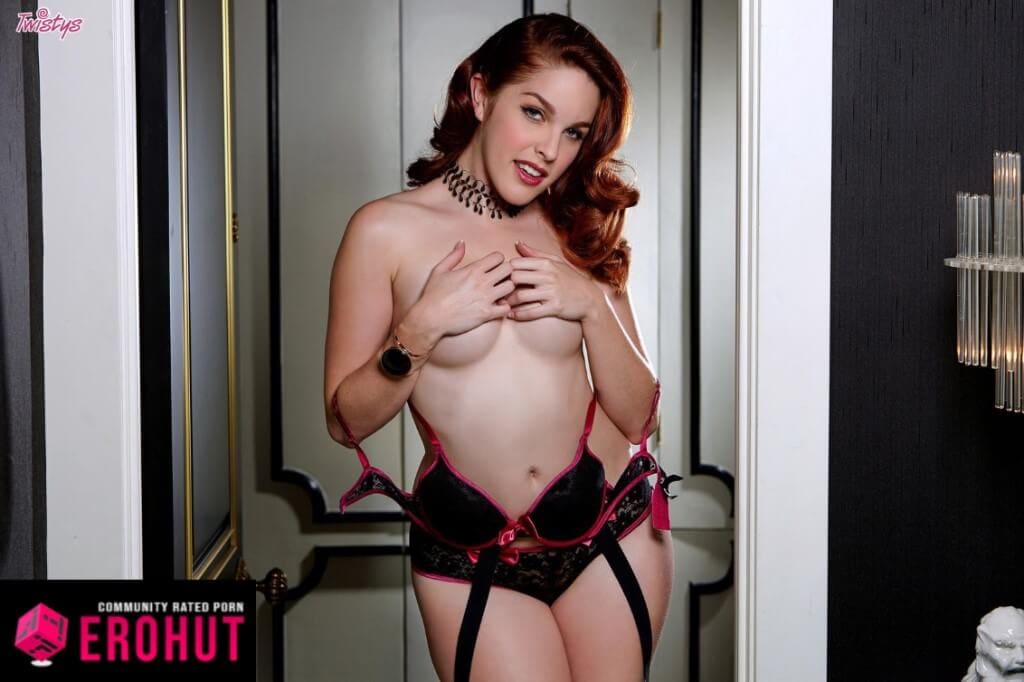 First come, first served applies to this ginger pornstar as new adult video seekers are simply too late. Yes, Amarna Miller is now retired, but still dominates our memories. Came as a giant and unpleasant surprise although there are many more degraded sluts ready to replace this one.
Pornstars are like Chinese factory workers, for every single one that drops out, there are ten more standing in line.
#13 Jenny Blighe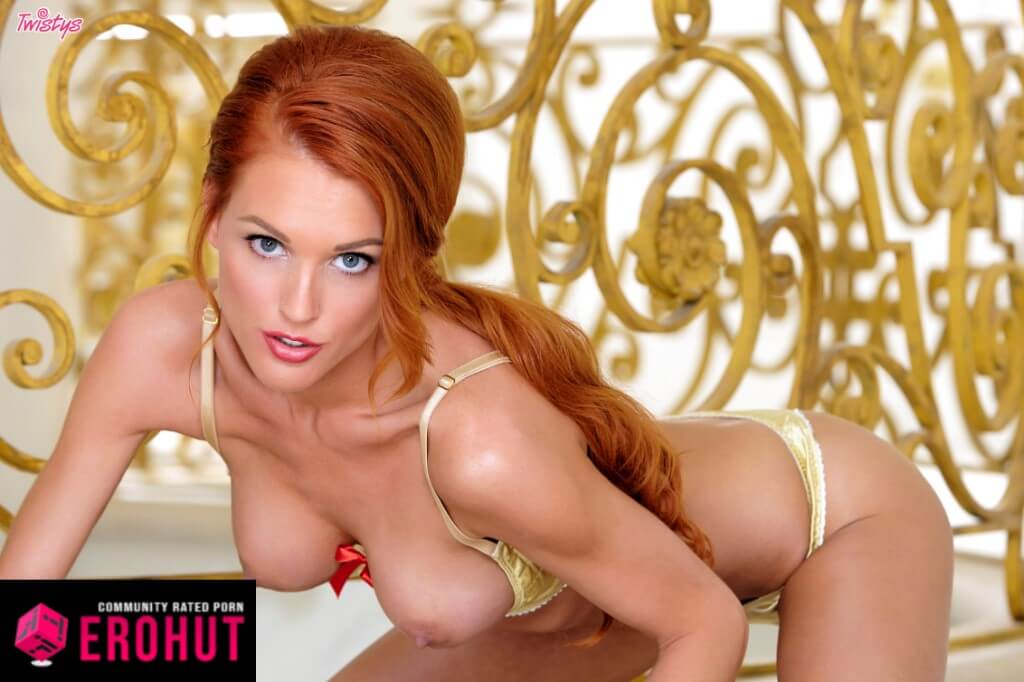 Posing for Twistys.com, Jenny Blighe is truly a beautiful redhead that got 2/3 of her body right. The awful plastic tits ruin the overall sexy look, and her porn videos are a joy to watch too.
Unlike pale sluts competing in our top 10, Jenny not only has a neat tan but rocks a solid wavy hairstyle too. This pornstar is fire and looks like one.
#12 Kimberly Brix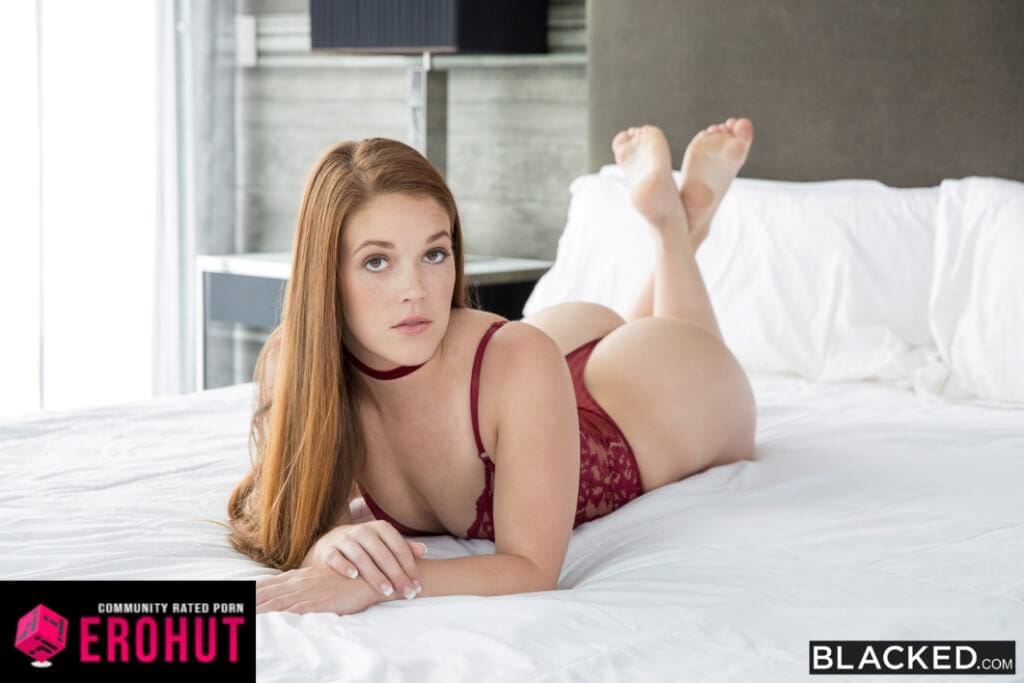 Have you had your balls licked amid doggystyle action? What about the famous love triangle? Let me explain what that is and how you too can live a little. Male lays at the bottom, eats one girl out while Kimberly Brix rides his dick. Where does the triangle come from? As they start making out, it forms a beautiful shape.
Anyhow, here are two random redhead pornstars for your gallery folder. Which of the three pornstars would you be?
#11 Alex Tanner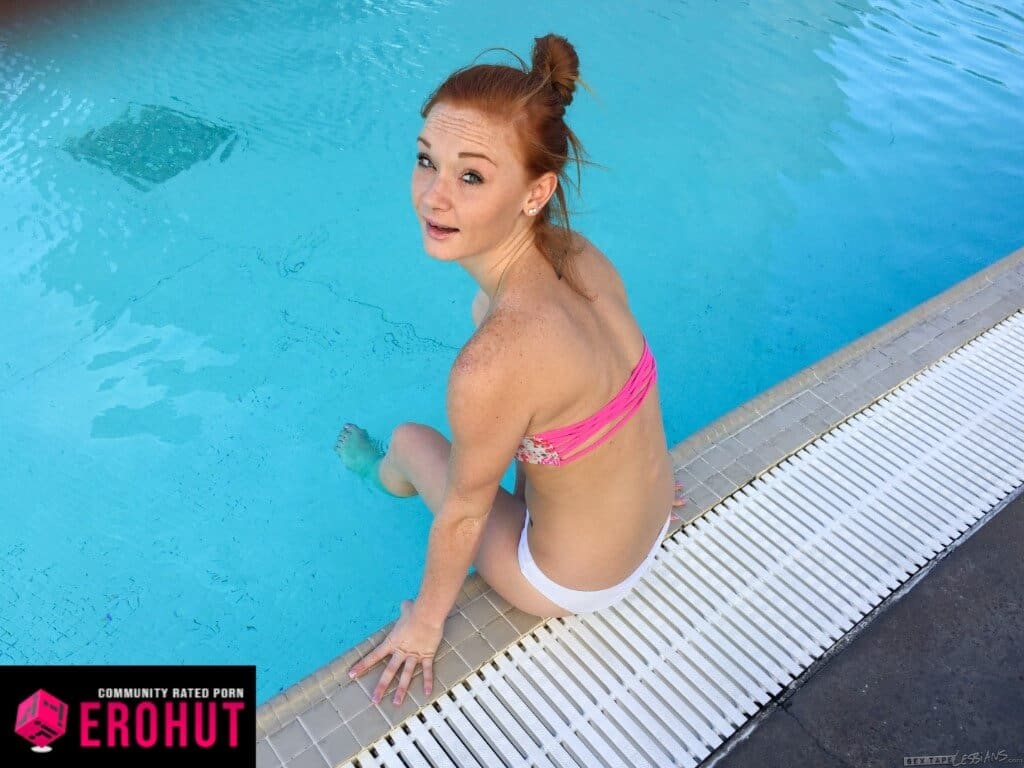 Dainty ginger, Alex Tanner has been in porn since she turned 18. This beauty with small tits loves deepthroating dick, fucking in threesomes with MILFs, and feasting on pussy.
Do the curtains match her drapes? Absolutely. Even her shoes do so. Now, stick your dick and hope for the best. By that, we mean that it should not turn into a different color although the tip is red.
#10 Dee Dee Lynn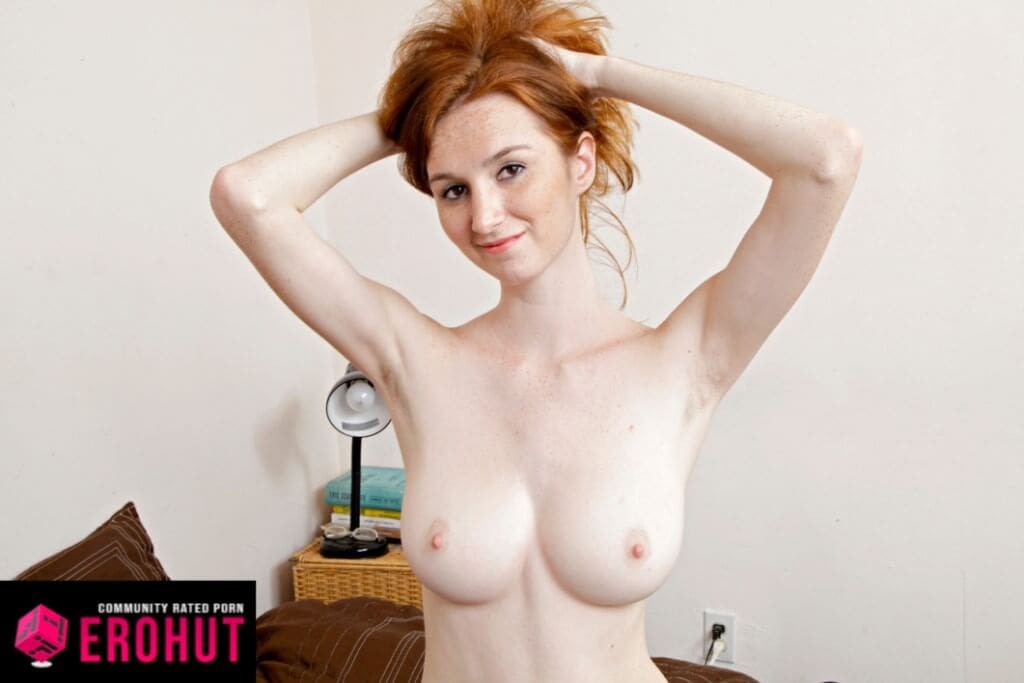 Dee Dee Lynn, also known as Rawrbabyx, is a mouthwatering young redhead. She has incredible curves, pale skin, freckles all over, as well as a set of magnificent big tits. Gingers don't get any hotter than this. Unless you change their color to something with a soul.
Although retired, she got plenty of videos for you to watch on Brazzers.com.
#9 Dolly Little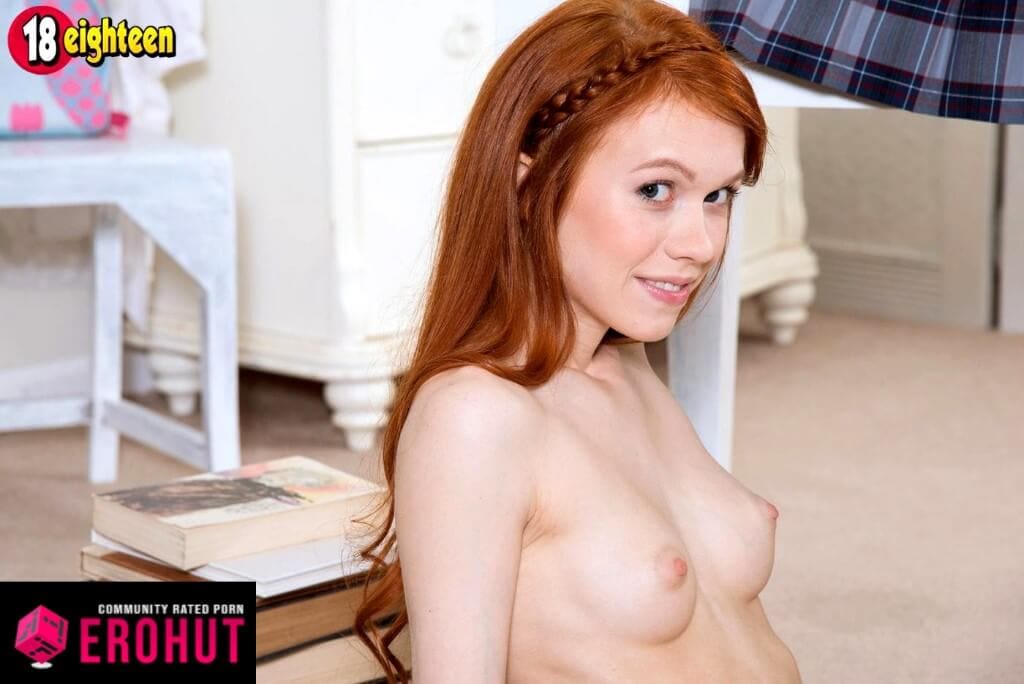 How many teen redhead pornstars do we need? All of them! Young, blue-eyed ginger Dolly Little stands behind her name. Measuring a mere 4' 9" and with the weight of just 86 lbs – a true spinner! Despite her small size, she loves to demolish all kinds of cocks.
Tends to enjoy playing the part of a barely legal teen porn. Don't miss out on her videos, go to FTVGirls.com.
#8 Jessica Robbin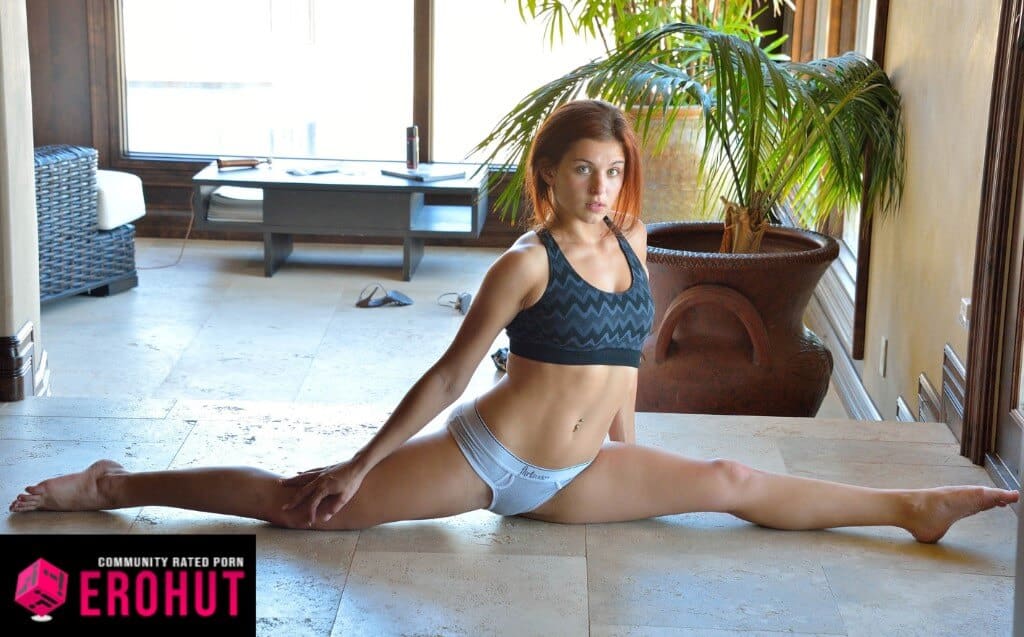 Thick on the outside and juicy on the inside, like a plum peach, Jessica manages to wake up dead souls and boners. Your typical redheaded slut with plenty of stories to tell, all of which are porn-related. At 52 kg or 115 lbs, the US-born pornstar is currently in the top 500 of all pornstars. In other words, not too bad, especially since there are thousands of whores in the adult industry.
Already shot over 100 videos, including our most beloved one at Mofos.com.
#7 Lilith Lust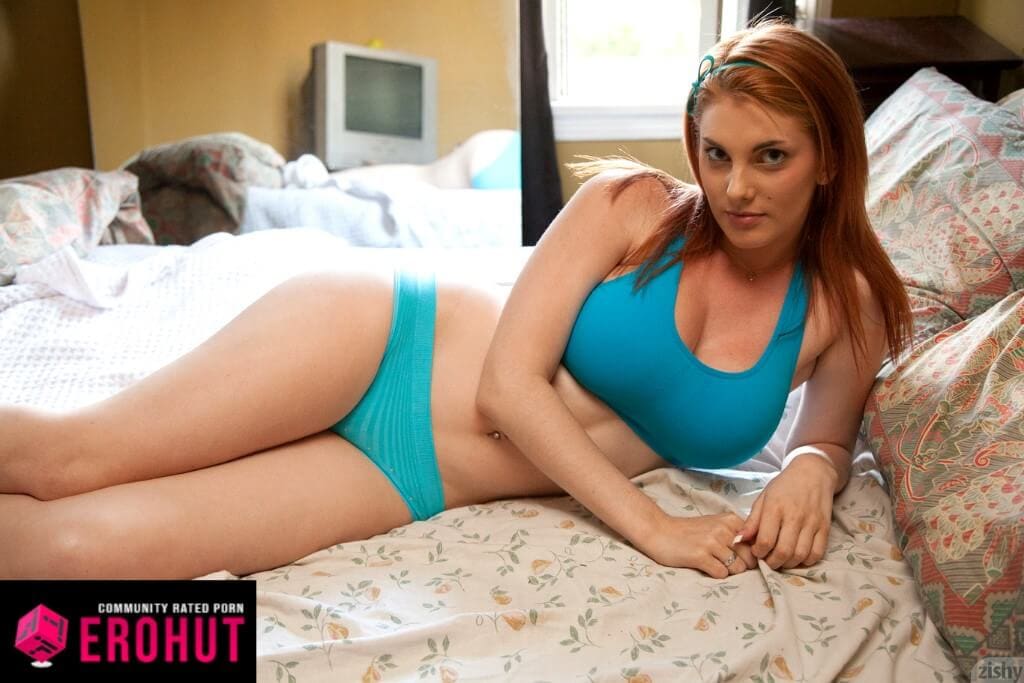 Rainia Belle also known as Lilith Lust, is a mind-blowing redhead pornstar. All thanks to those green eyes and 5 feet tall figure.
Some elitists might pass on her but fuck them anyway. Mostly because the little lady is stacked with fake boobs. That's how most whores should look. Thanks to her big tight ass and tattooed pussy, our dick tingles hard.
See more of her on Mofos.com.
#6 Natalie Lust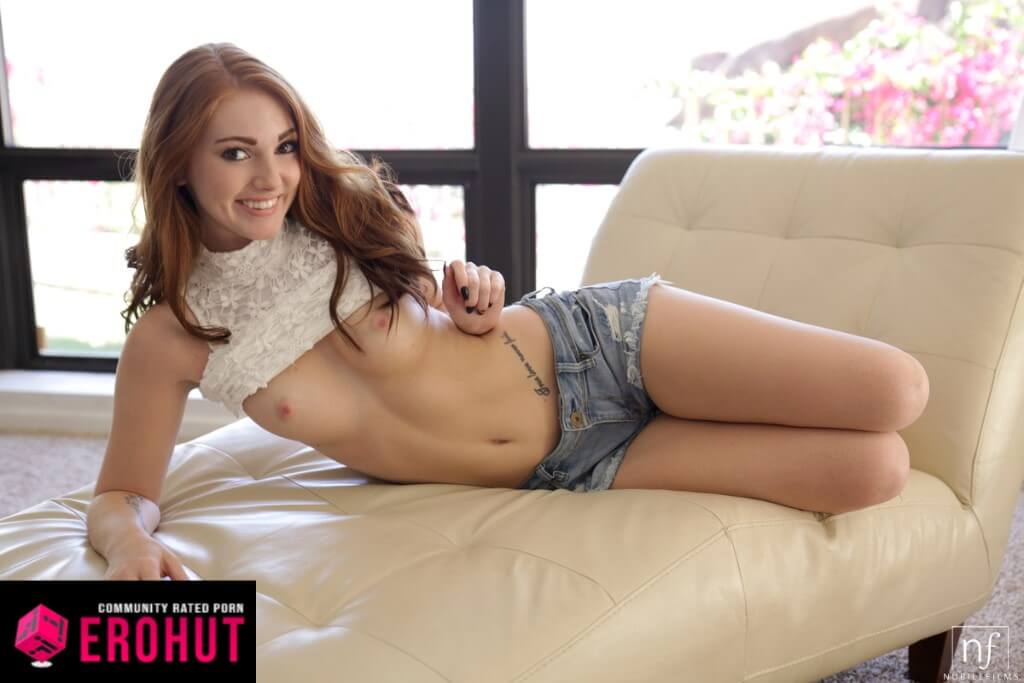 Seriously, Twistys.com always secures the sexiest ginger pornstars and Natalie Lust is one among many. Sublime curves and an inviting position that no man can say no to.
If these pictures have already awoken a monster in your pants, then imagine what a full video or two of the same source will do. Always good at giving and receiving, be it dick, pussy, or both. If you need one pornstar, consider Natalie.
#5 Dani Jensen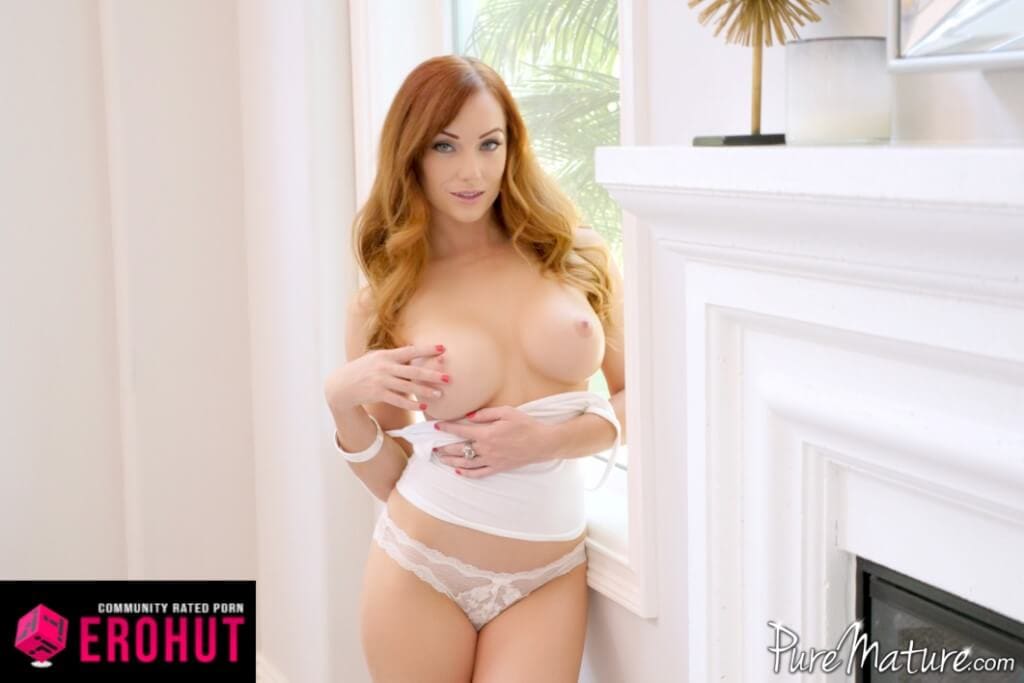 This whore is too hot to be in the adult business. Ginger pornstar Dani Jensen or Carina Thomas is a fiery little babe that started as a teen. We do mean legal age, you suck fuck.
Was born with tiny tits and is now slowly turning into a hot ginger MILF with firm fake tits. Those of you that want to indulge in Dani can head over to PornPros.com.
#4 Piper Fawn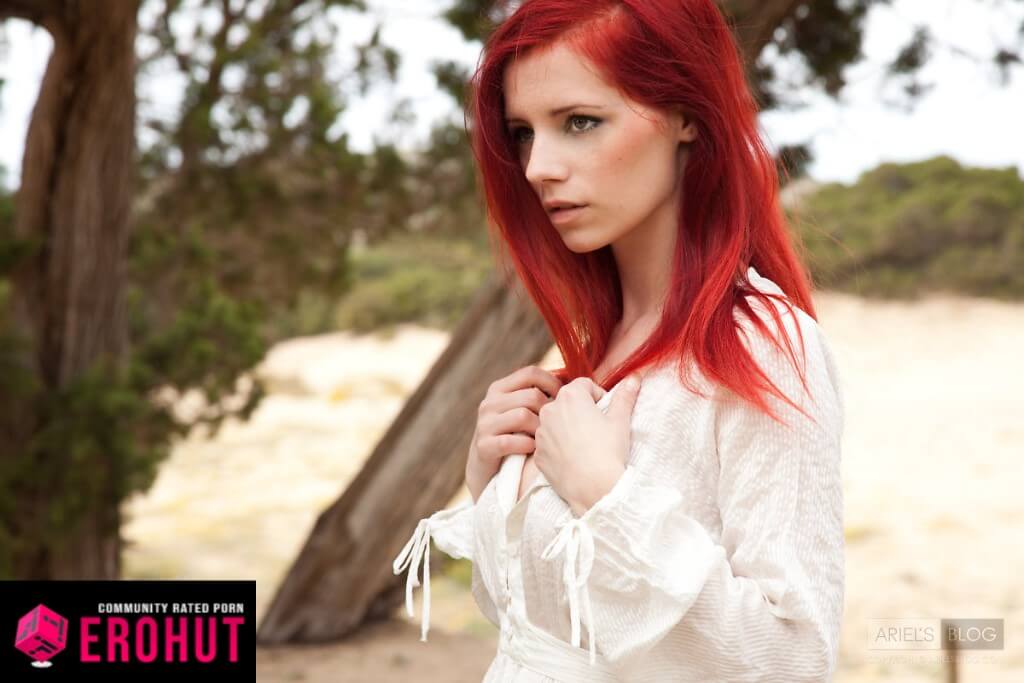 Piper Fawn is an unforgettable green-eyed ginger from the Czech Republic. The place where some of the best pornstars came from. This whore is not only tall and slender but has a great set of natural tits too.
If you want hot, sensual sex, lesbian or straight, check out her work on Brazzers.com.
A cool black necklace is a nice touch but we can make a white one from the natural ingredients.
#3 Alice Green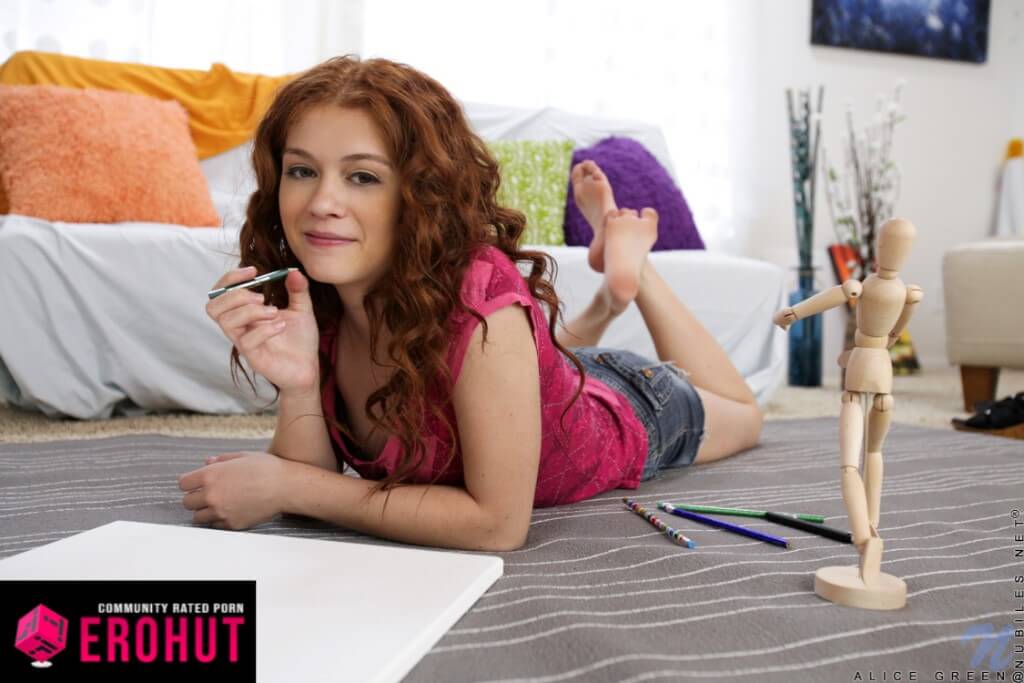 Allie Summers or Alice Green has just recently turned 21, but don't let her petite figure and small tits fool you. To stand out from the crowd, this redhead pornstar had to work hard.
She's as cute as she is kinky and is no stranger to interracial anal, lesbian sex, or schoolgirl fantasies. Check out this ginger angel and you won't be disappointed.
#2 Ella Hughes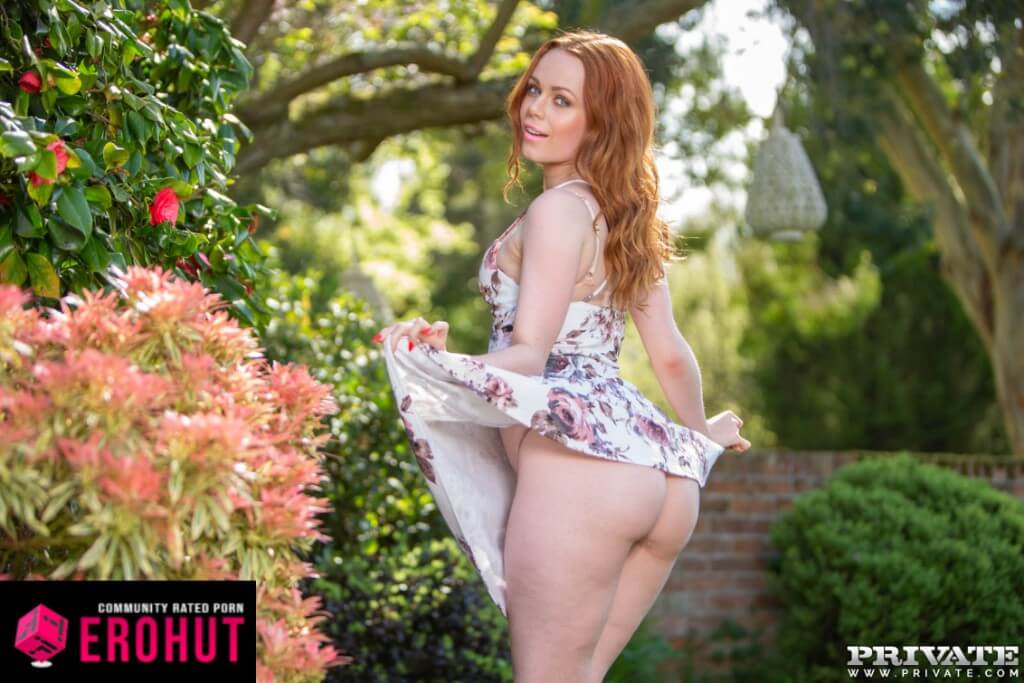 Man, this pornstar has an appetite, that's a fact. Ella Hughes's photo above shows the lengths to which she goes to appease the thick cock cravings. This woman isn't exclusive to interracial porn scenes, but that's where the name comes from and most likely, early fans.
It's not taboo for UK pornstars to fuck black guys and this is where Ella is from. She's a natural beauty with Southampton's accent and real tits.
#1 Faye Reagan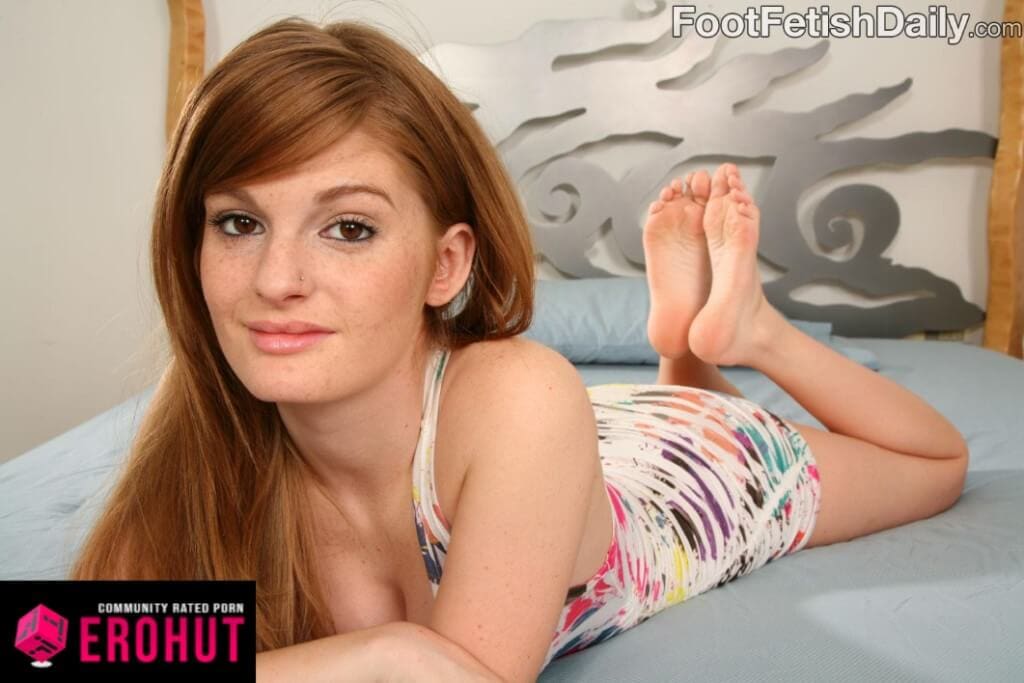 If you like redheads and haven't heard of Faye Valentine or Fay Reagan, you must be doing something wrong. Although she's now retired, this freckled beauty has left us with plenty of boner-inducing scenes. My dick grew faster than Bitcoin hype in the day.
Investigate her teasing and rough group sex scenes. This delicious babe can be seen showing off her sexual prowess at Brazzers.com.