I must admit, it's strange to see new and young pornstars coming into the adult industry. Especially those that were born about the time I've started fapping my little heart out. Despite that, no one is complaining; keep them coming, I say.
But for everyone interested, we want to present you with the top 10 hot pornstars born in 1998. Just to give you some new names to keep your mind occupied as well as excited. How can you say no to this?!
These girls are about as young as they get in porn and come in all colors. But if you like sluts older, check these pornstars born in 1997 and then 1996.
#21 Busty Clary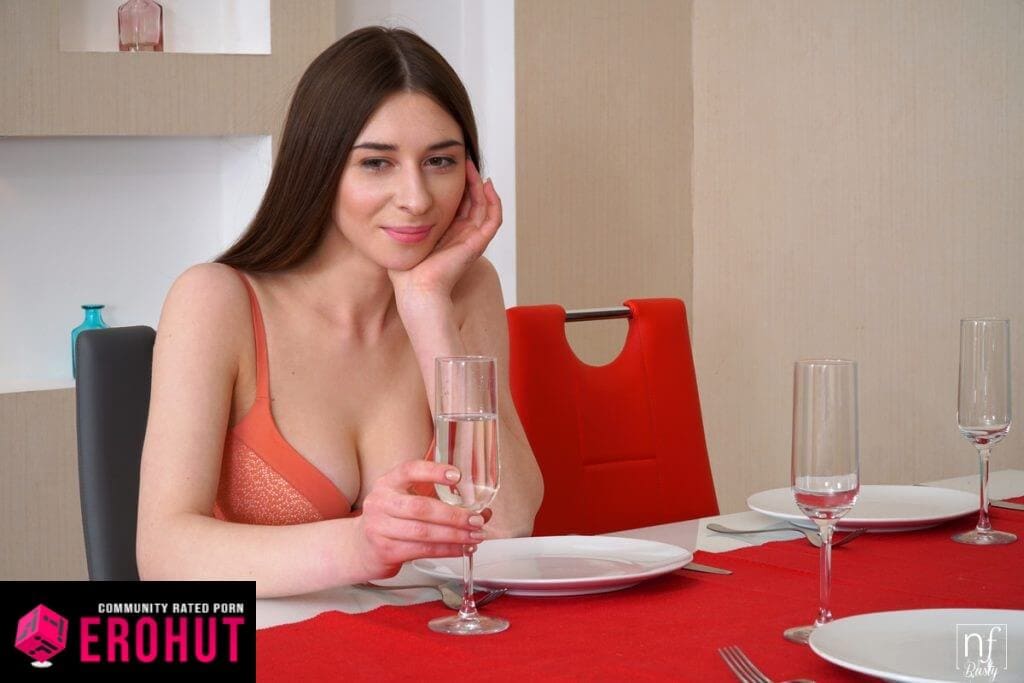 Busty Clary is in a perfect position for some rabid pussy licking, at least judging by the picture. Still, that's just the first thing I'd want to do to her. At 20, a little Russian goddess will make you weak at the knees with big natural boobs and milky white skin.
But unlike other Eastern European pornstars, Busty Clary puts out spectacularly with DP, anal, and threesome scenes. No cookie is tough enough for the youthful slut. Picture Clary slowly stroking your cock as these titties jiggle or get licked… It's something that will give you a rock-hard boner, even without much touching. 21Sextury.com is the perfect site for this whore. Her aliases include Clany, Clary Lesbian, and Marceline Moore.
#20 Daizy Cooper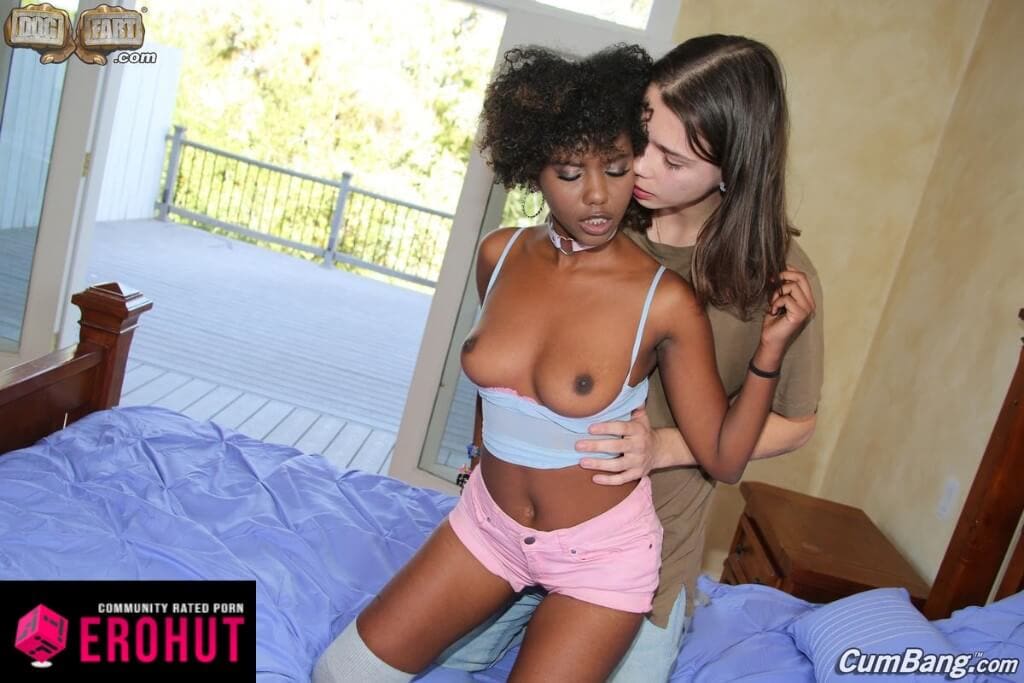 Sweet little thang Daizy Cooper, also known as Lowlita is a petite ebony pornstar from California. She's been in porn a little over a year but already has dozens of scenes for Brazzers.com.
In her own words, she wants to be a director in the porn or horror genre. However, there are some things Daizy needs to do first. Like, have hands-on experience. So far, the 1998 born pornstar has tried cuckold group sex, plenty of interracial with big white cocks, and starred in a lesbian scene with Valentina Nappi.
#19 Marilyn Mansion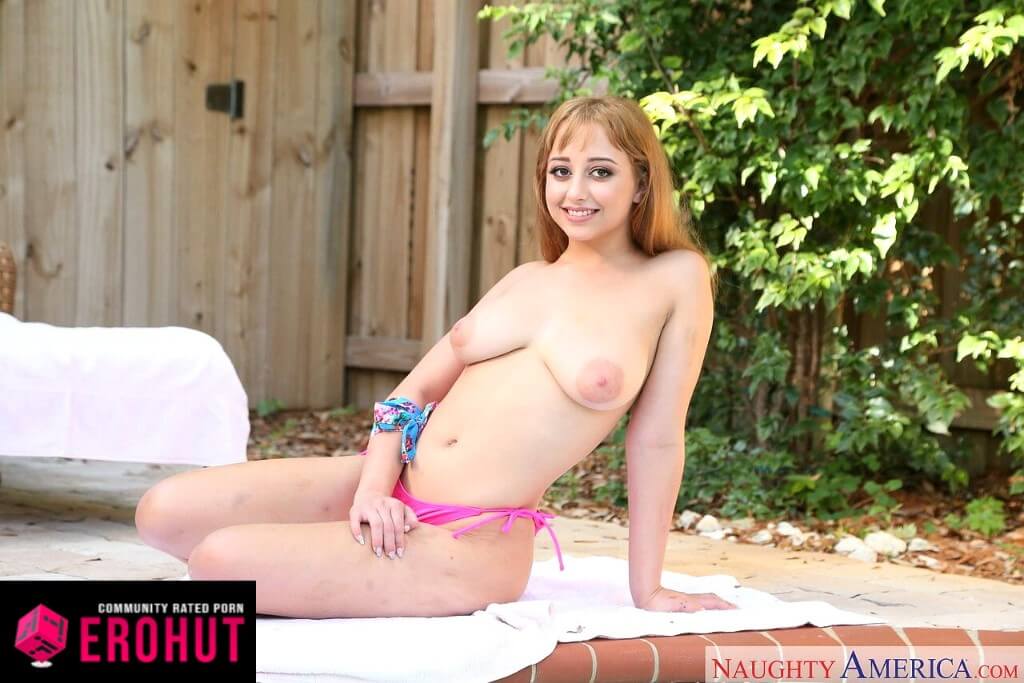 Look at those big tits, and she's only 19! Little Marilyn Mansion drives us crazy with an epic rack and cute hairdo. But best of all, she's no snooze in the sack. This young brunette pornstar likes to fuck hard and fast, like to the point of no return. Loves the sound of boobs that smack and bounce all over the place.
Nasty to the bone, Marilyn has starred in some kinky scenes involving face fucking, anal, and BDSM. Catch her on RealityKings.com and be prepared to waste a lot of napkins.
#18 Emily Willis
I was introduced to Emily Willis by this gentleman right there and after all the consumed media, it was an easy decision. Emily broke into the adult business and is now a successful pornstar. With 100 failed sluts that got their buttholes destroyed for nothing, there's always a success story and Emily is one of them.
What are her talents? Let's just say that you can find multiple videos of her squirting, taking large black dicks, pissing, and grinding onto every object. By the way, did you know that Emily was born in Argentina? Is this a sign for us to do the best Argentinian pornstars?
#17 Anie Darling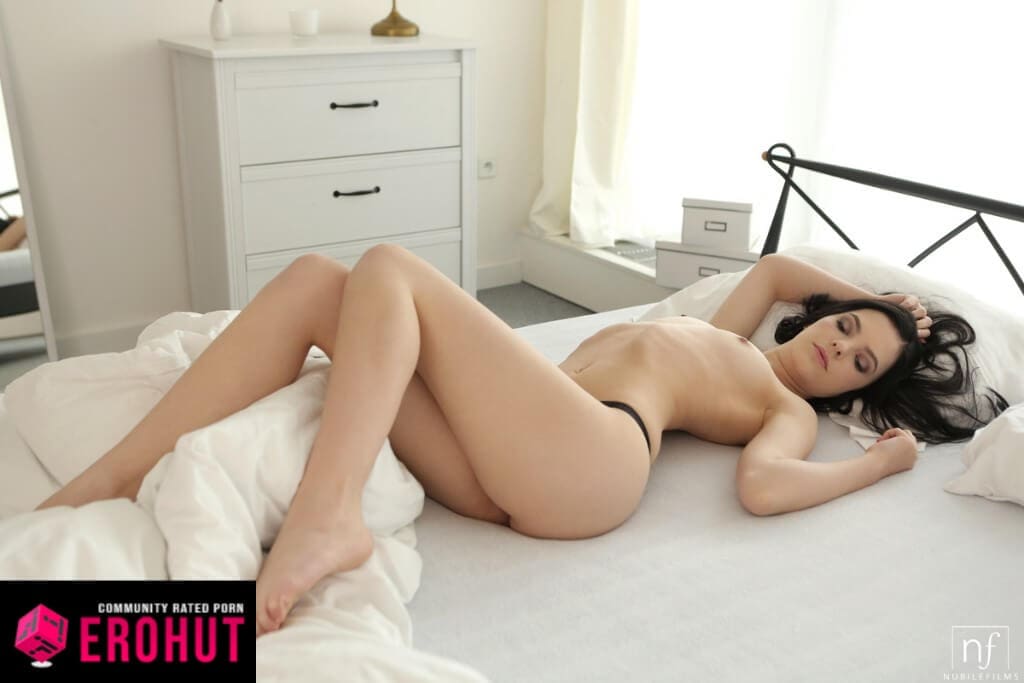 Let's take a break from American girls and check this cute Czech brunette that started a porn career two years ago. Born in 1998, this little angel bouncing on a cock before you is Anie Darling or Aneta. Perfectly slim and relatively tall 20-year-old hoe.
How did we get to know all that? Well, the introduction started with a scene called "Box Truck Sex". There she got fucked in public and then we had to seek more on FakeHub.com.
You will see Anie in a stepdad threesome, MILF/teen lesbian one-on-one, and gym porn scenario. Miss Darling has a cute face that you'd never associate with a pornstar. Also, a budding body that you want to fill up with cum.
#16 Celestia Vega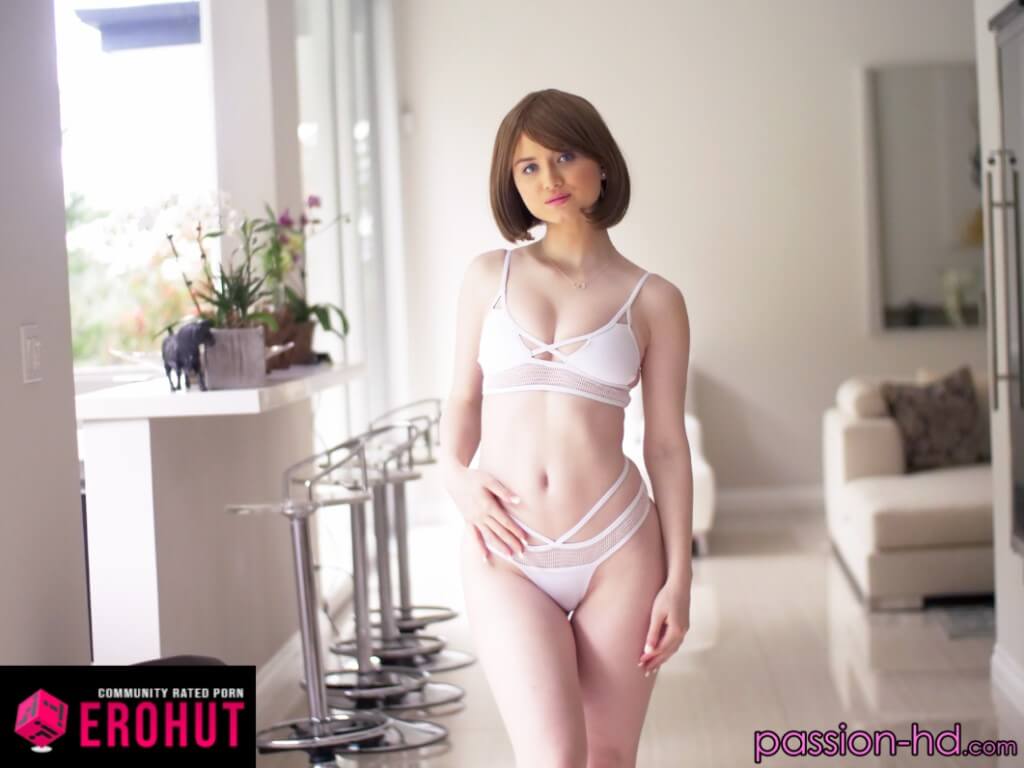 Are you into pornstars with short hair that resemble some of the hippies from the 90s? Let's look at Celestia Vega, the US-born pornstar that did some experiments with that hair color. Not sure if brown works, but let me tell you… The time she went full ginger was one of the worst decisions Celestia has ever made.
That and the fact that she entered the porn industry.
#15 Kendra Spade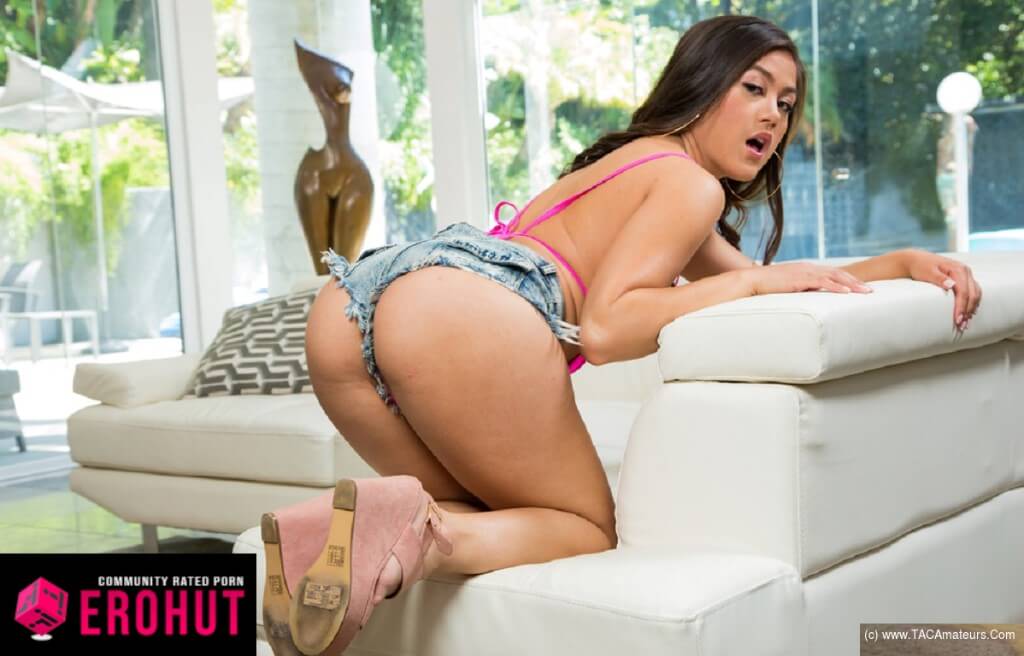 The Asian pornstar Kendra Spade is another fresh face in the adult business, but instead of taking things slow, she has jumped off the deep end. After just one year of shooting scenes, Kendra has been ass fucked by big black cocks many times, and equally as large white boners.
That was just Kendra's intro scene, things progressed to face fucking and then putting herself through a nasty BDSM session. She's making the rounds, stopping by all the famous studios and filming scenes for EvilAngel.com, among others.
#14 Gia Derza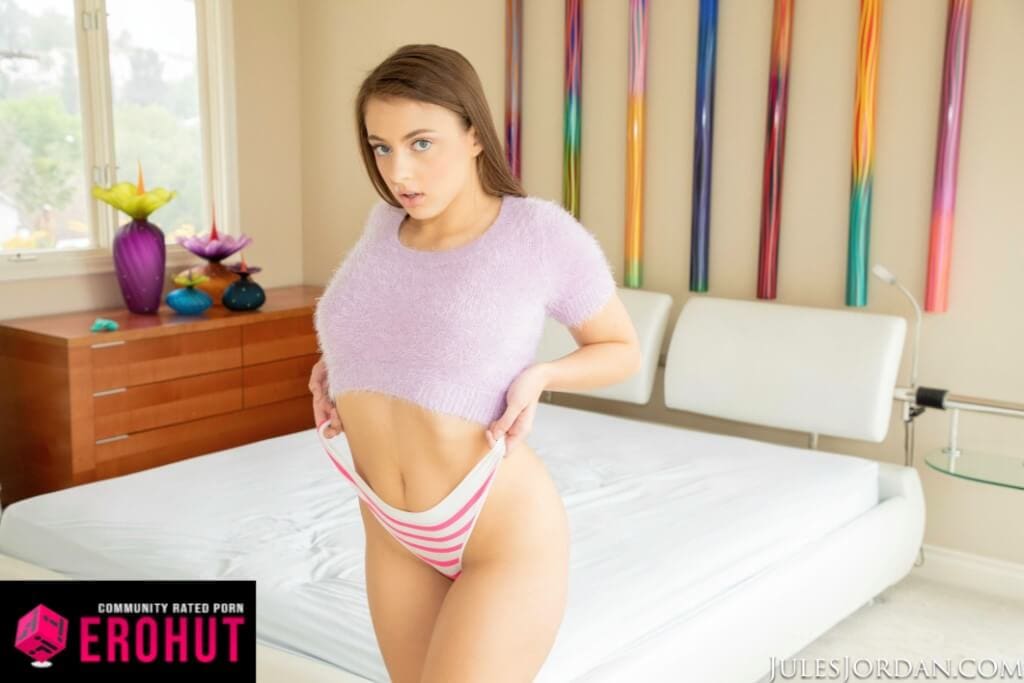 Ohio-born pornstar from the year 1998, Gia Derza is 21-years old and with all the holes marked. Mouth, tits, pussy ass, or even ears. I'm sure that after a few years in this filthy industry, there's more DNA on your body than in some horny students' cum sockets.
Derza's face doesn't look too bad although what I think is the best quality of Gia is pussy. Looks perfect, not too gaped, and without much meat on the flaps. But yes, I'd still pick the bottom one given the opportunity.
#13 Jane Wilde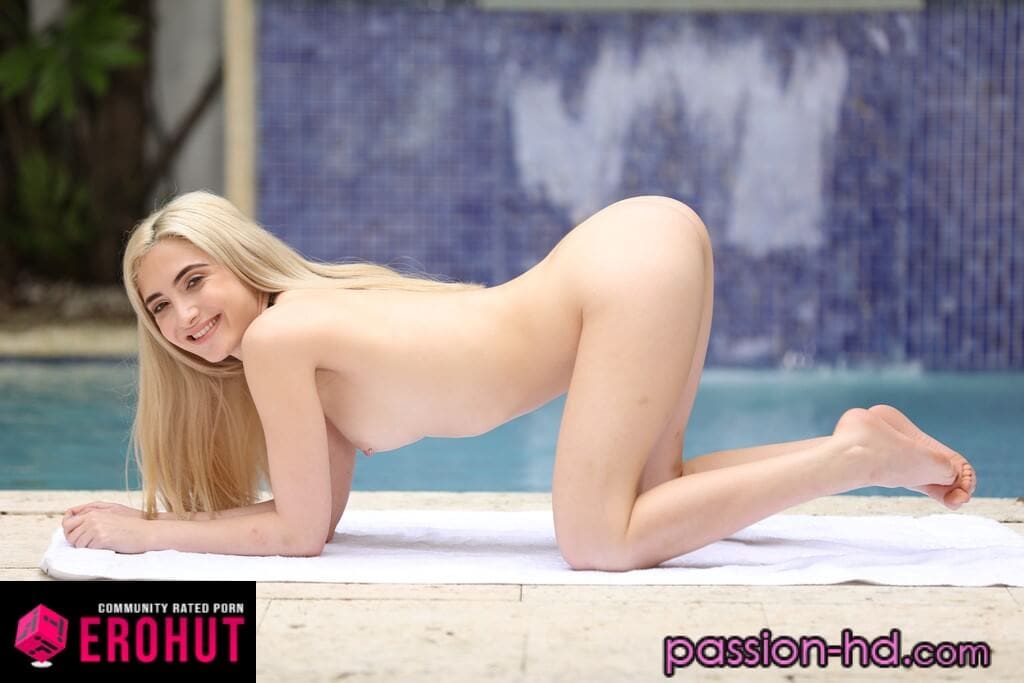 Well, where is that hoe's smile or something? Who wouldn't love to cheer up this sad-looking pornstar? Let's do that with my two inches of pride. Now 20-years old and born in September of 1998, Jane Wilde has tasted hundreds of different dicks in her life.
If you want to get the best this whore has to offer, then hit that join button at Tiny4K.com, the best site for extremely crisp looking porn.
#12 Anya Krey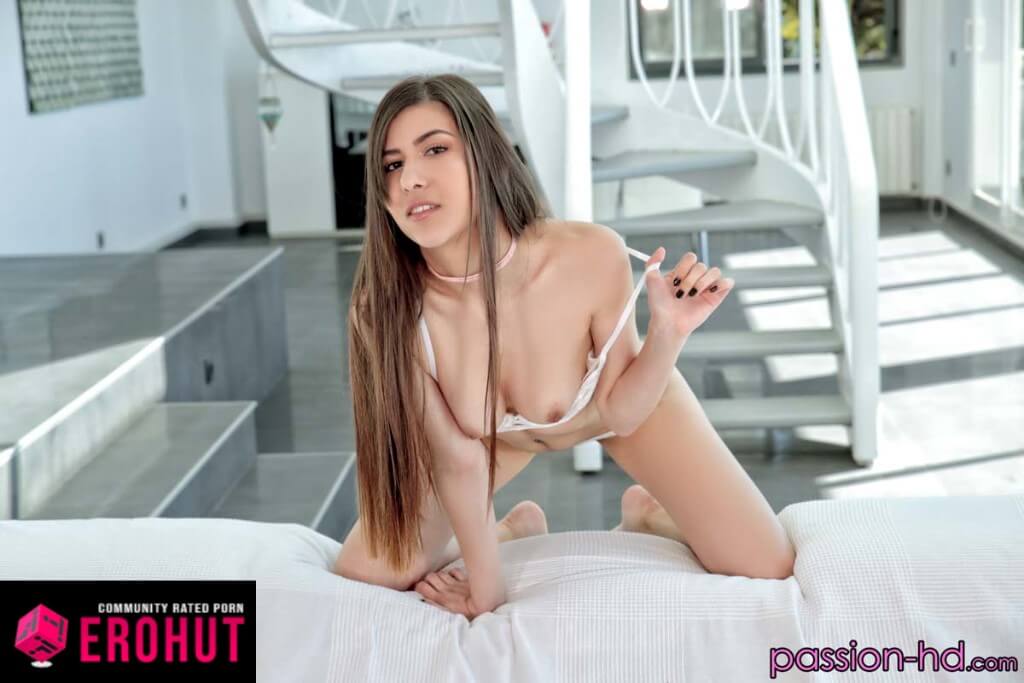 Born in 1998, in a small country of Romania, Anya Krey has the looks and experience to push you up there. A true stunner, and just beautifully shaped brunette slut that is taking over $0 PornHub Premium.
Fantastic clothes as usual, puffy brown pussy and perfect make-up. There's nothing else we can ask for. Anya Krey is a sexy European whore with dreams and aspirations, likely all broken.
#11 Mazzy Grace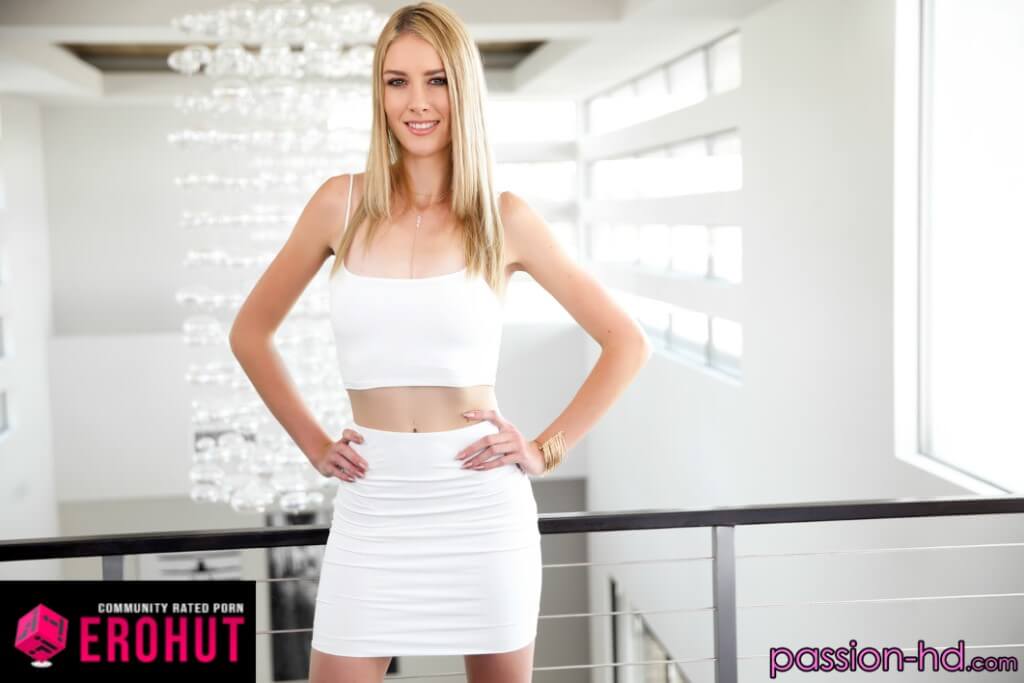 With hundreds of casting videos on $0 PornHub Premium, I'd say that they deserve at least a shot out. The platform is extremely generous to viewers and new performers. Speaking of fresh meat, Mazzy Grace lost her virginity a few years ago and is now a full-time pornstar.
I would still consider her a teen pornstar, although giving a nice stretch. Grace was born on the 21st of May 1998, been fucking ever since turning legal age or so I'd hope.
#10 Lily Jordan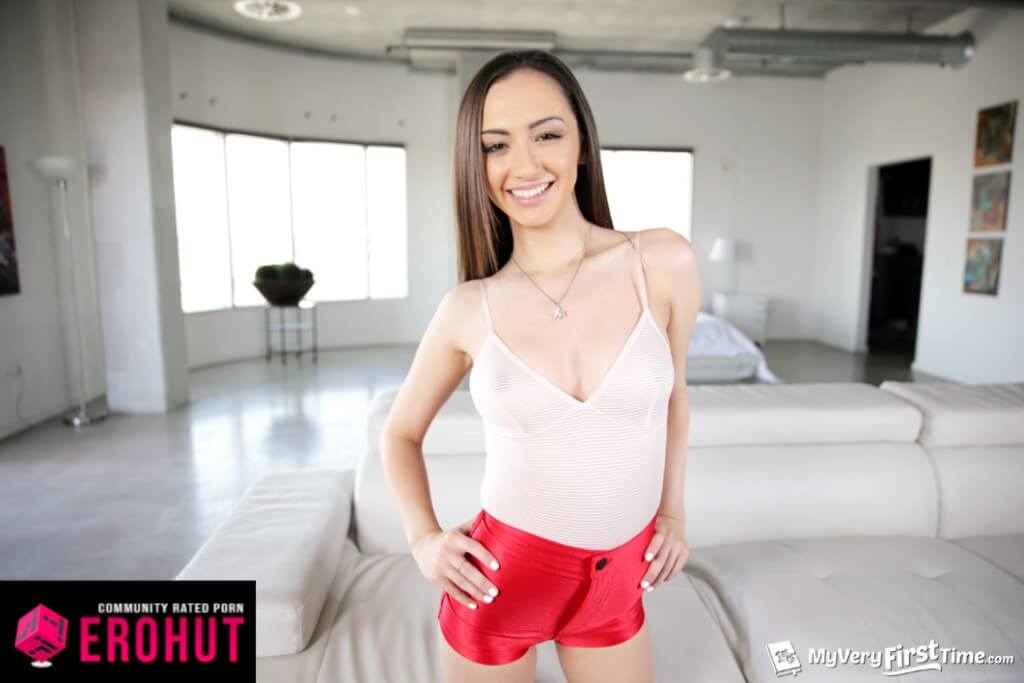 Lily Jordan is a new Latina pornstar trying to make it big on sites like Twistys.com.
Being such a pretty, young, and petite thing, there's no shortage of schlongs lined up to bang this whore's brains out. Lily's catalog of scenes is impressive and has deepthroating, interracial, stepdaughter anal, as well as group sex to name just a few things. Here's to seeing Lily in many more scenes.
#9 Chloe Scott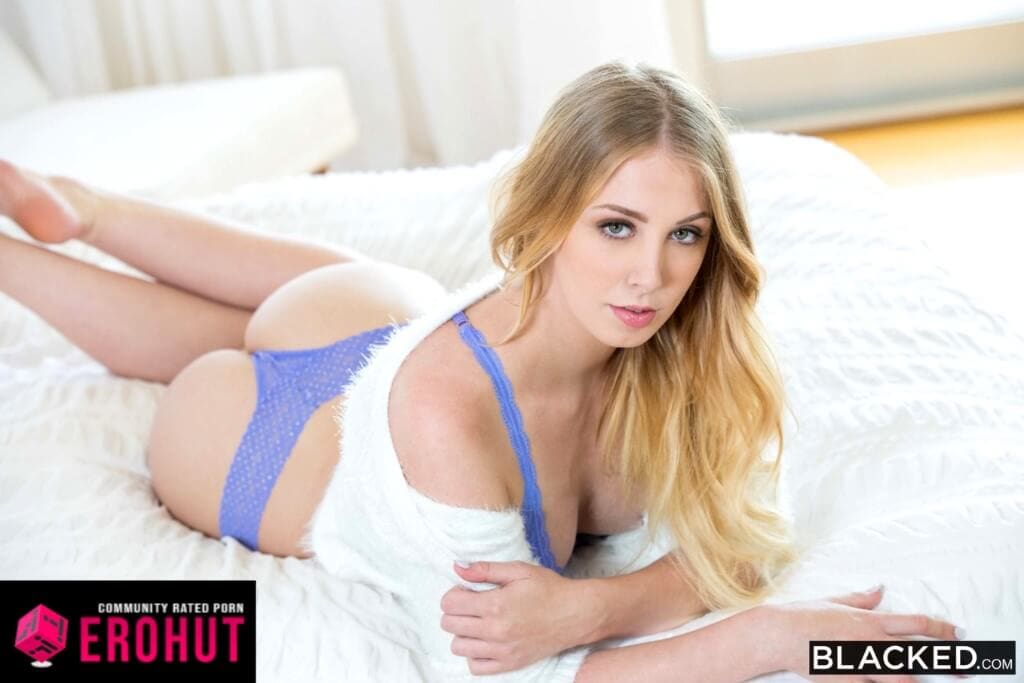 Ashley Ackerman, better known as Chloe Scott, is the perfect girl to fulfill cheerleader and schoolgirl sex fantasies, as you can see in the picture above. Among pornstars from 1998, this pink pussy blonde has some of the best videos if you like stepsister or stepdaughter porn.
However, Chloe also loves getting smashed and demolished with dildos and any kind of dicks. So, these interracial videos are just as good. Check this slut on Twistys.com.
#8 Zoe Bloom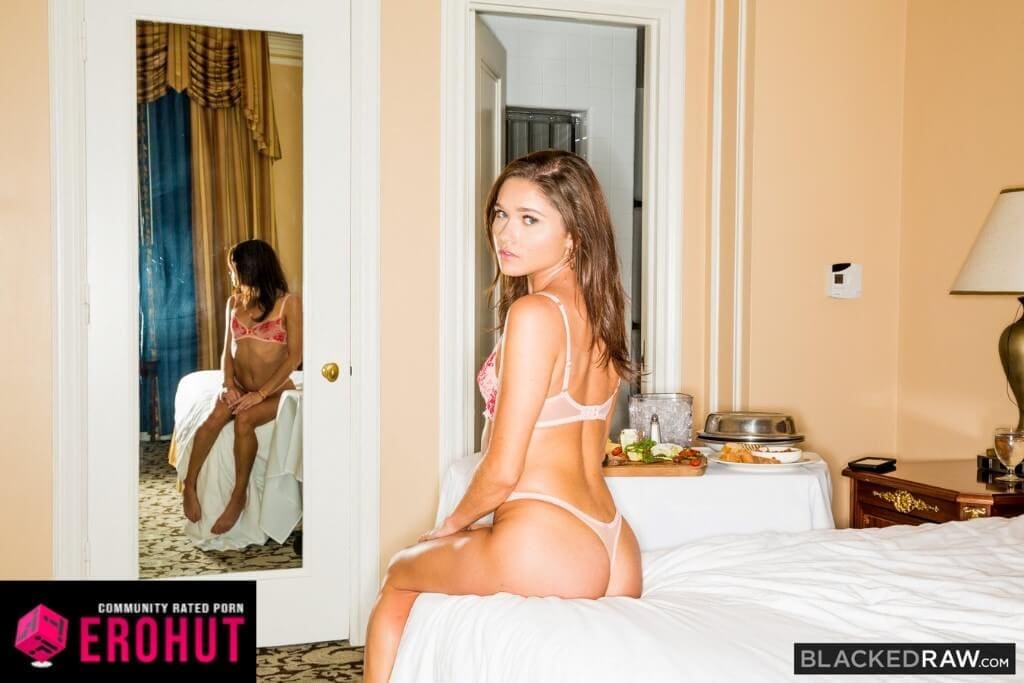 At 5 feet and 2 inches, Zoe Bloom is one of the shortest pornstars here. That tiny, unforgettable look earned her a seat with an impressive number of companies. Little hair strip to decorate pussy, miniature mouth, pre-heated pussy, and natural upper body.
March 24th is the birthdate and as the ascent reveals, she's from Pittsburgh, Pennsylvania. After all fake sluts, it's a breath of fresh air to see natural babes like herself. Give Zoe a spin!
#7 Jade Kush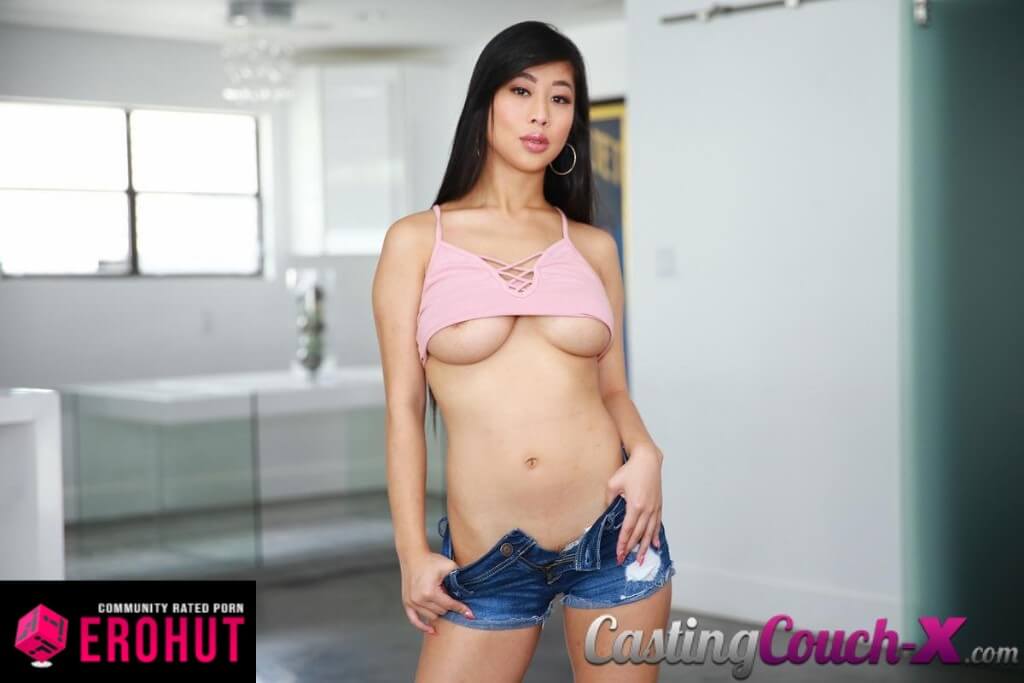 Sure, this isn't a countdown, but our team has ended up saving the best for last. We're of course talking about Jade Kush. One of perhaps the best-looking young Asian pornstars of today. For some, she is the hottest of all pornstars born in 1998. I mean, just look at her.
She has long black hair, a stunning face with plump lips, a luscious pair of big tits, and a hairy bush that drives us wild. Jade Kush doesn't have to do much to get our attention, but she stars in some breathtaking scenes. For instance, oiled up massage sex, schoolgirl sex, POV handjobs, and blowjobs, as well as college dorm group sex. Explore this exotic babe in action on FTVGirls.com.
What do you think about the new generation of girls in porn? How do they stack up against veterans of the industry? I for one am excited about the future knowing that sluts as hot as these are making porn.
#6 Blaire Ivory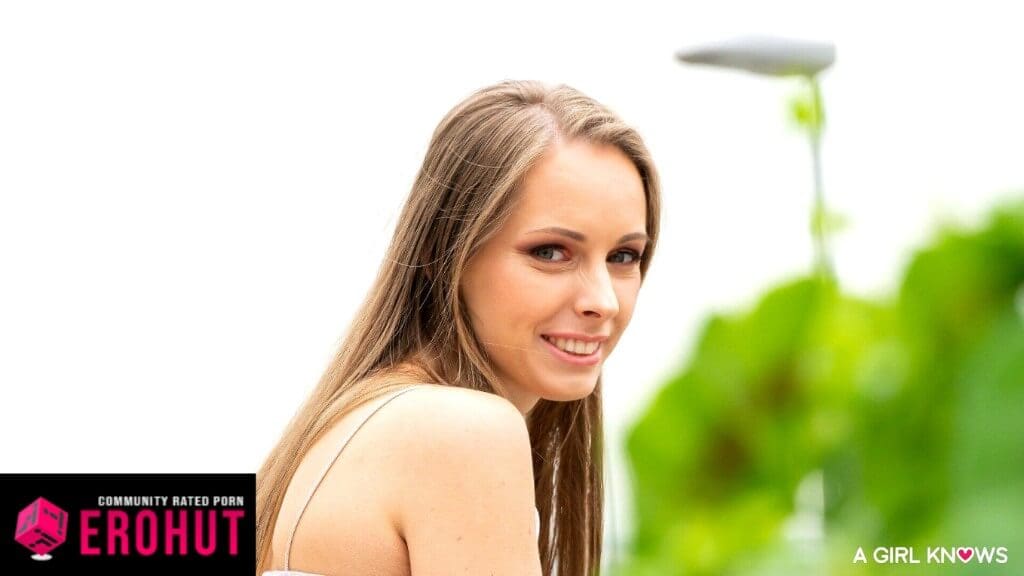 Blaire Ivory wasn't just born in 1998; she's also one of the tallest pornstars around at 6'1". Can you even match this height, bro?
Does that sound impressive already? This is not the only thing this brown-haired whore is famous for. Going under the aliases of Sloan Kendricks, Maggie McGee, and Jordan West, this slim, silky doll has proven herself in dozens of cocks exploding scenes.
Whether it's schoolgirl porn, sensual lesbian sex, or solo dildo scenes, Blaire is always fantastic. See more of this bunny at Brazzers.com.
#5 Nia Nacci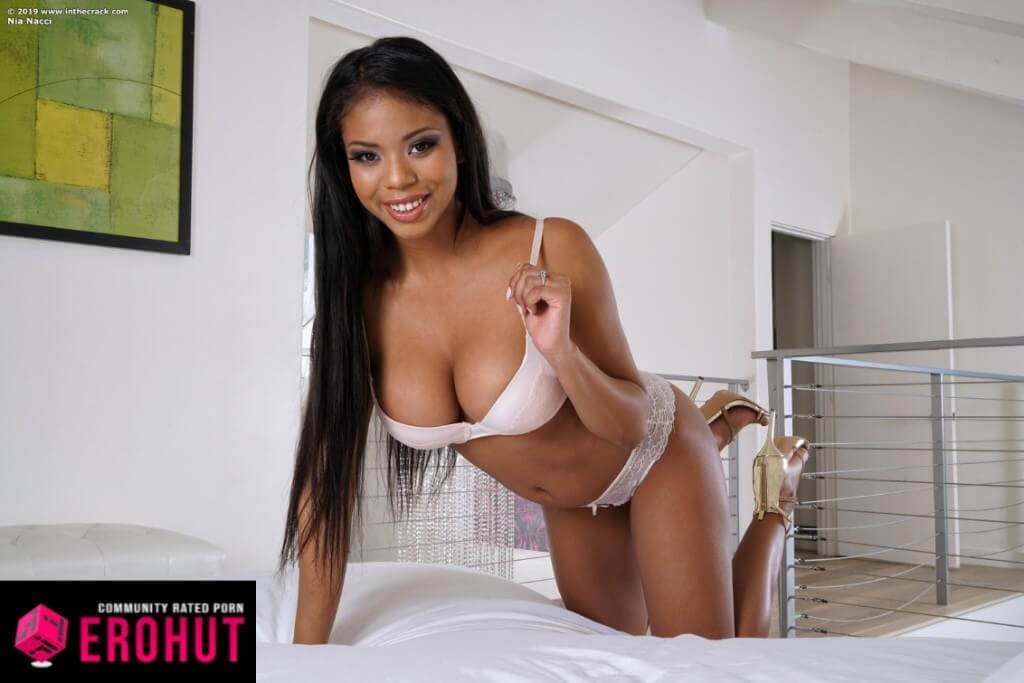 We don't know whether Nia Nacci is purely black or has a bit of Asian blood in her, because she's amongst the most beautiful and hottest of young pornstars. Born in 1998, a busty and natural girl from Oklahoma hit the road after turning legal and kicked off her porn career at the tender age of 18.
In that short time, Nia has been in interracial fuck fests, had lots of rough sex, tortured pussy, and fooled around with black and white lesbians. You can find her on Brazzers.com going solo or fucking on the DogFartNetwork.com.
#4 Chanel Shortcake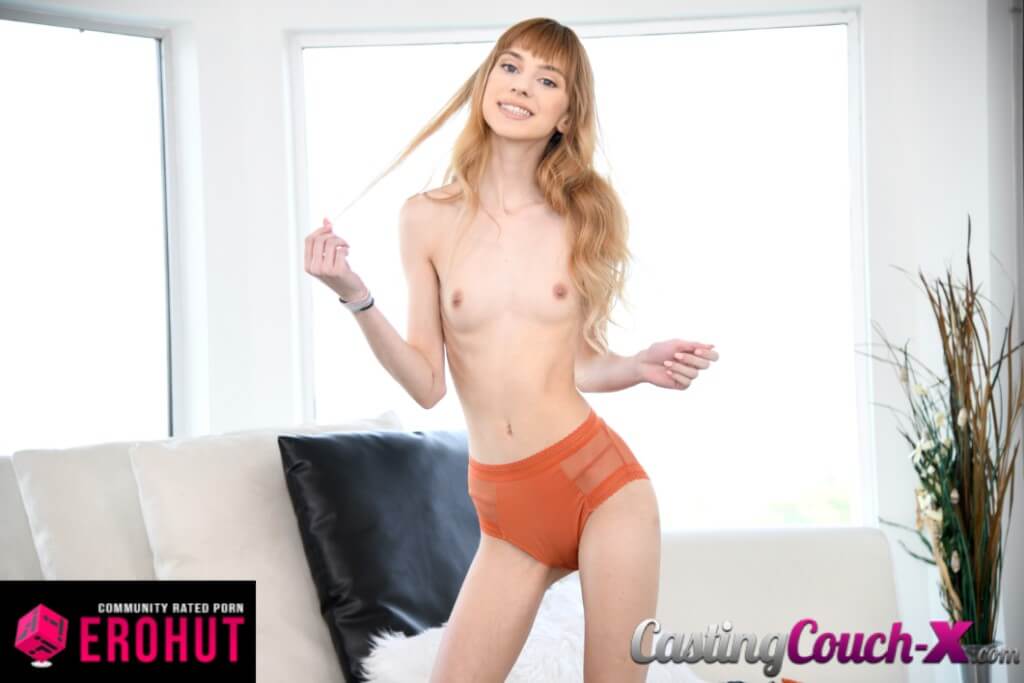 As sensational as that free $0 PornHub Premium membership we are giving away. Chanel Shortcake has the best last name of any pornstar, no competition. Such a play on words, phrases and meaning.
She was born on June 14, 1998, which makes her a Gemini. Chanel has similarities to Kenzee, which too is skinny, white, and with very tiny pussy. Bright clothes don't even turn her into a ghetto goober, that's great news. Seriously, Chanel is very hot.
#3 Scarlett Bloom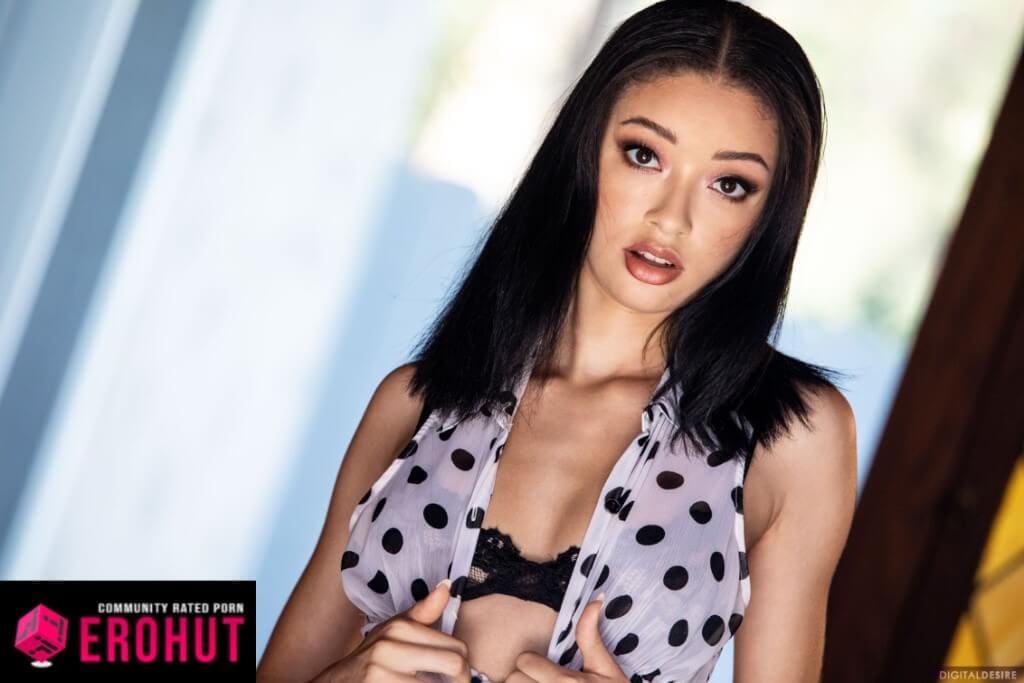 Raised in Chicago and born on the 24th of October 1998, this tiny babe is of mixed ethnicity. Adds a spin to your daily fapping if you no longer feel the joy of Caucasians or Asians. Scarlett Bloom does have a weird shape ass, either for better or worse.
Whatever your feelings are, there's one thing I can vouch for her and that's orgasmic moans. Men love to hear women do that, boost our ego, and make us cum in less than ten seconds.
#2 Charity Crawford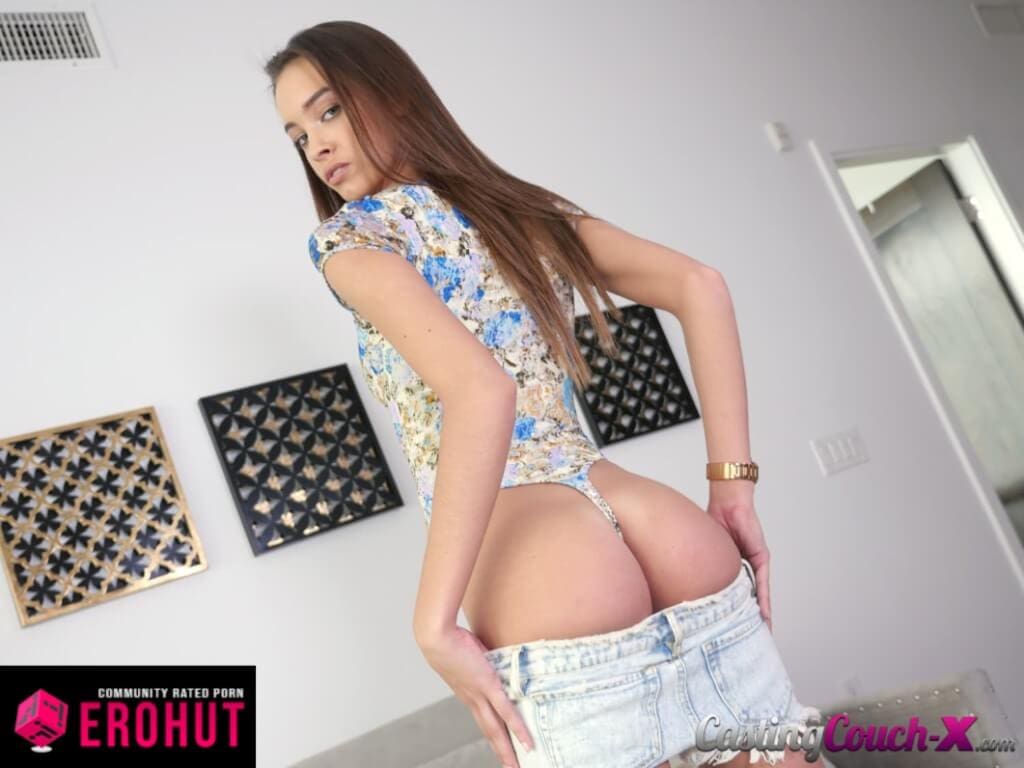 Unlike famous whores that retired soon afterward, Charity Crawford keeps returning to the studio. This is one of the most stunning, sexiest and cutest pornstars I have ever seen, and she too was born in 1998. It's hard to imagine someone as passionate and hot as Charity.
The picture above is from RealityKings.com scene that got plenty of praise on site. Don't miss out on one of the best performers.
#1 Lexi Lore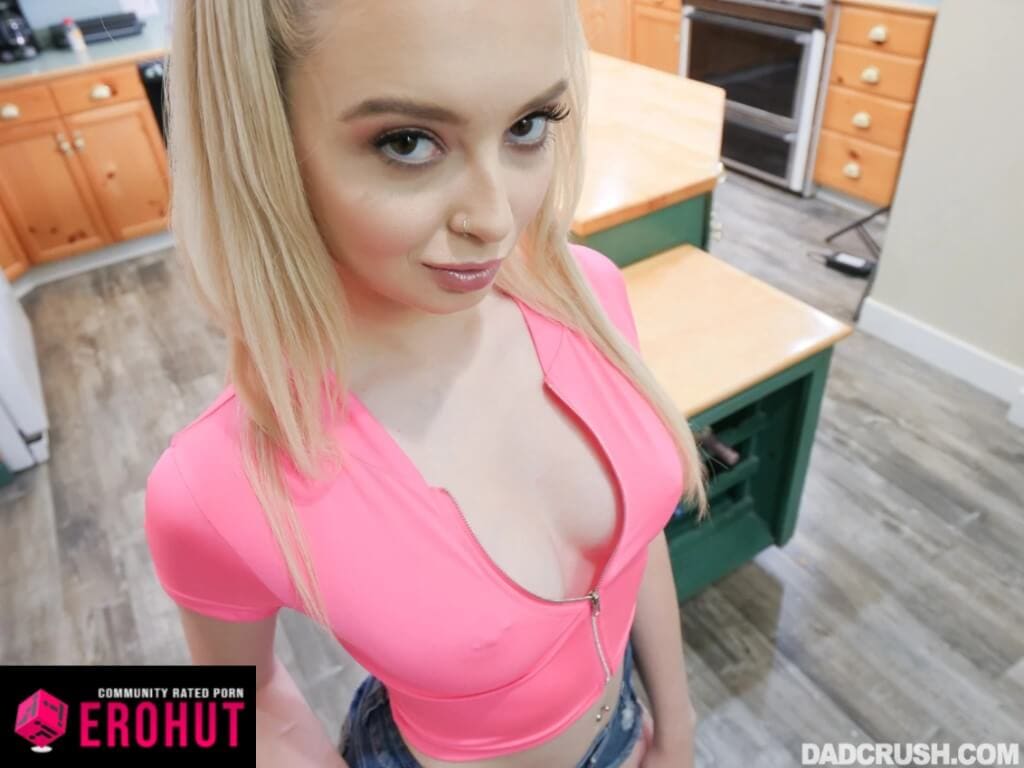 Posing for one of many sites, Lexi Lore has no shortage of videos that you need to investigate. Preferably, with lights turned off and doors locked. To get the best bang for the buck, start with $0 PornHub Premium, which will allow you to get all Lexi's doings in Full HD.
You do also get access to the very same premium network, among many others. I'm just saying…